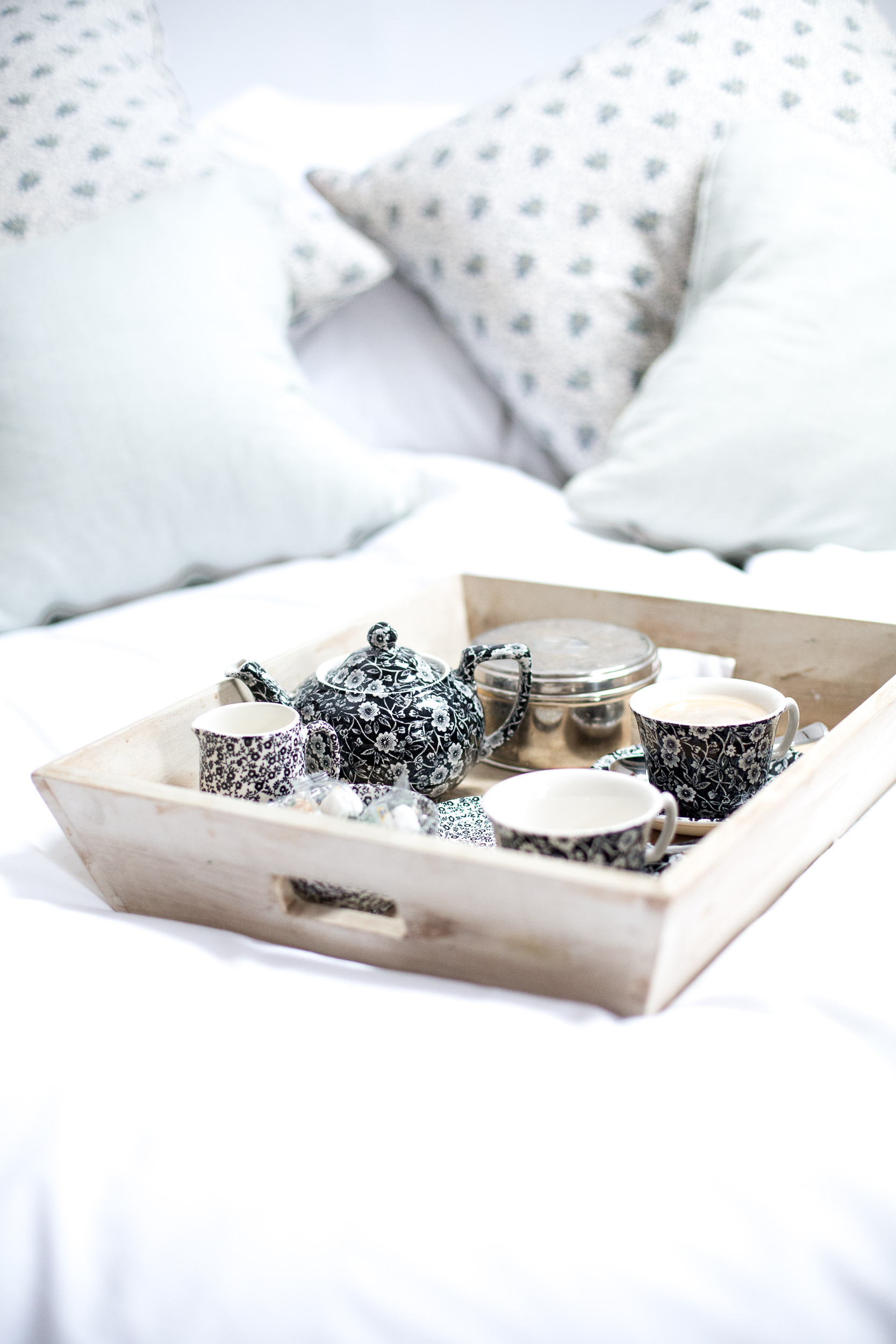 ---
. 5 WAYS TO TREAT YOURSELF AND RELAX FOR FREE.
---
The weekend is a cherished time of the week for me, if anything it's far too short (I'd happily campaign for a three day weekend), it's my biggest opportunity to not only catch up on life, see friends and family & dedicate time to my blog, it's also the perfect time to relax after a heavy week in the office.
These days relaxation tends to be associated with expensive spa breaks or holidays away (which I myself naturally am a sucker for – last week I escaped to Babington house, and yesterday I arrived in Turkey for a week away), but actually relaxing doesn't have to cost a bomb, in fact there are tons of ways to relax at the weekend without having to spend hundreds of pounds. Today I thought I'd share 5 FREE ways to relax at the weekend with you …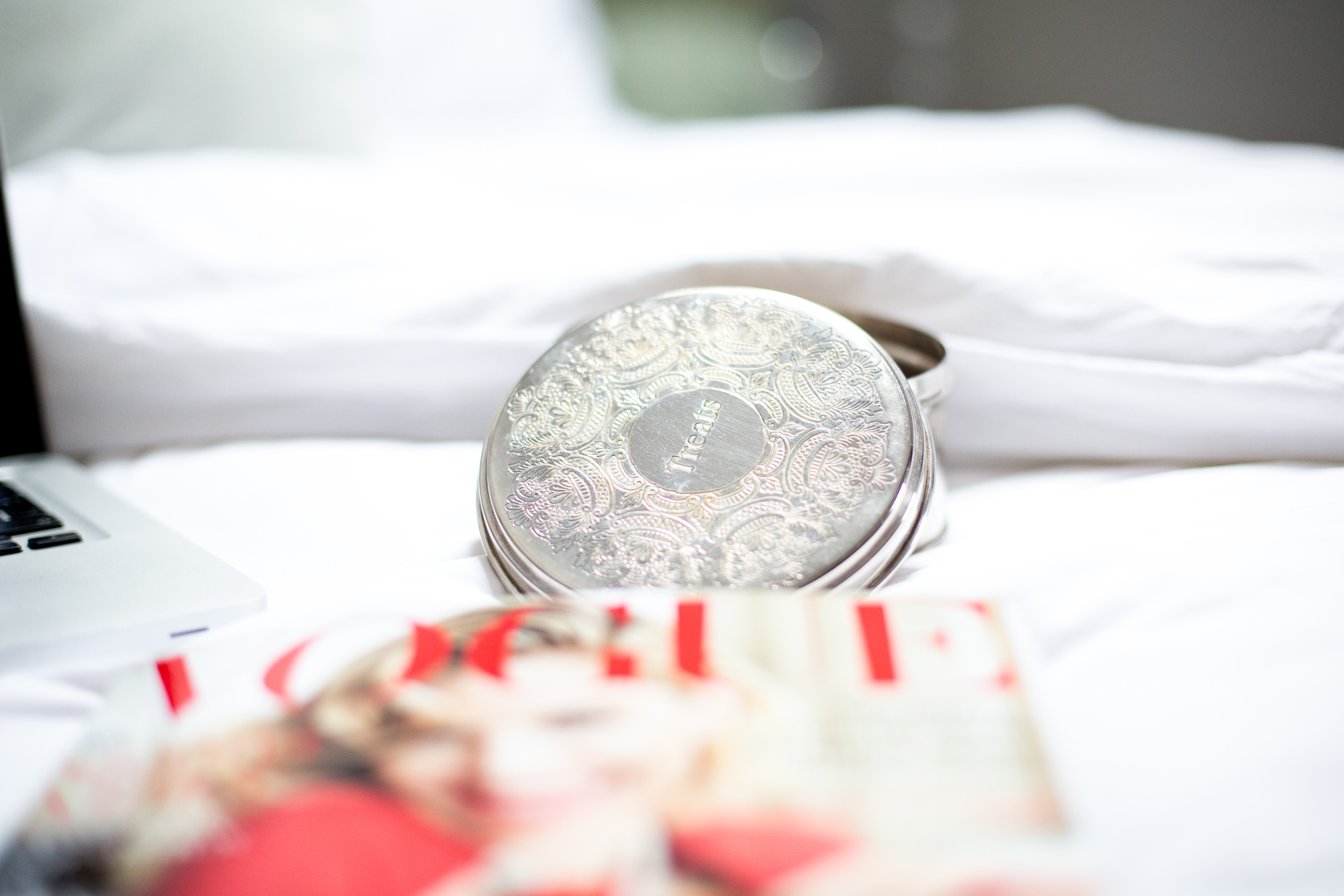 ---
#1 AFTERNOON TEA (CHEZ VOUS)
Afternoon tea is such a luxury treat, and one of my favourite ways to relax with loved ones and enjoy a little treat, but naturally the cost can be quite a bit, especially when it's the top London hot spots or country house retreats we all want to go to. But afternoon tea can cost a few pennies if you do it 'chez vous' … invite your best pals over, spend the morning baking your favourite cakes, brew a proper English breakfast tea and enjoy Afternoon Tea for free at home.
#2 PARK LIFE
In the UK we're blessed with acres and acres of parks and country side, even us Londoners have a dozen beautiful parks on our door steps, whether it's English heritage sites like Kew Gardens or just the everyday greenery we're surrounded by with Hyde Park, Regents Park or Richmond Park. These parks are right on our door steps, and the most fabulous places to take a morning stroll, a leisurely picnic or even a revitalizing run or cycle. They cost nothing, but are a sure fire way to help you unwind and relax … there's nothing that some crisp country air can't solve.
#3 PAMPER TIME
A spa day doesn't have to cost £100 … why not create your own mini spa at home. From a relaxing and candle lit bath, to a special mani / pedi session, with flavoured spa water, herbal teas and healthy treats all on hand. Light your favourite candles, slip on your comfiest pyjamas, pop a little café del mar on, grab a magazine and slip into a 'spa like zen' … in the comfort of your own home (the best thing is you can crawl straight into bed without the drive home).
#4 SHOP (SWAP)
One of my favourite treats is to shop (go figure). But shopping costs A LOT, especially if like me you can get swept up in the retail therapy buzz, only to arrive home and realize you've spent your life savings on goods that are far beyond your means (it is the reason I started my blog afterall). But shopping as a luxury treat doesn't have to cost a penny. Not if you're savvy about it.
Why not organize a little weekend shopping session with your friends … at your house. Ask your friends to bring 5 or 10 items they no longer want, you can pick items you no longer wear or use … and once you all get together set up a little mini swap shop. Add a little prosecco and some home made cup cakes and you're well on your way to the perfect retail therapy session without the bill at the end of it. When it comes to fashion and clothes, one person's junk is another person's treasure.
If that doesn't quite cut the bill, then treat yourself to a slightly different high street shopping experience, and tap up the local car boot sales or vintage fairs … a £10 budget can take you a long way and the most important thing is the fun to be had whilst you're hunting out the trinkets and treasures.
#5 BE A TOURIST
London in itself (as well as other cities like Bristol, Bath, Cambridge Brighton, Dublin, Edinburgh etc) are full of wonderful sites to walk around and visit … spending a day being a tourist in your city, or a city not too far away is a great way to get out and about, and have the 'treat like' feeling of a city break or a mini break without the price tag of a flight and hotel. Even booking a cheap advanced train (you can get from London to Brighton for £6 if you're savvy) makes the perfect, almost free, day out.
If you live in London, then there are tons of 'free' days out right at your fingertips. I always try and visit new villages on the weekends for a free day out and an easy way to relax after a week at work … there's nothing like coffee shop hopping and exploring a new town to unwind (Hampstead is always a favourite).
The Southbank in London is also well worth a visit, not least for the river walk, but also for the beautiful attractions on route, Borough Market, Gabriels Warf, The London Eye, London Bridge, Maltby Street Market & The Tate to name a few.
Going one step further why not try something different too, perhaps a few gallery visits, many of the top gallery's actually offer free exhibitions and tours which are well worth a look – The National Gallery, The Science Museum and the National History museum are all donation based and so well worth a fun day out, even the Tate has free areas.
---
Et Voila. 5 ways to treat yourself and relax for free (or at most a few quid). Will you be giving any of these a go yourself? I'd love to hear your recommendations for 'free fun' too?