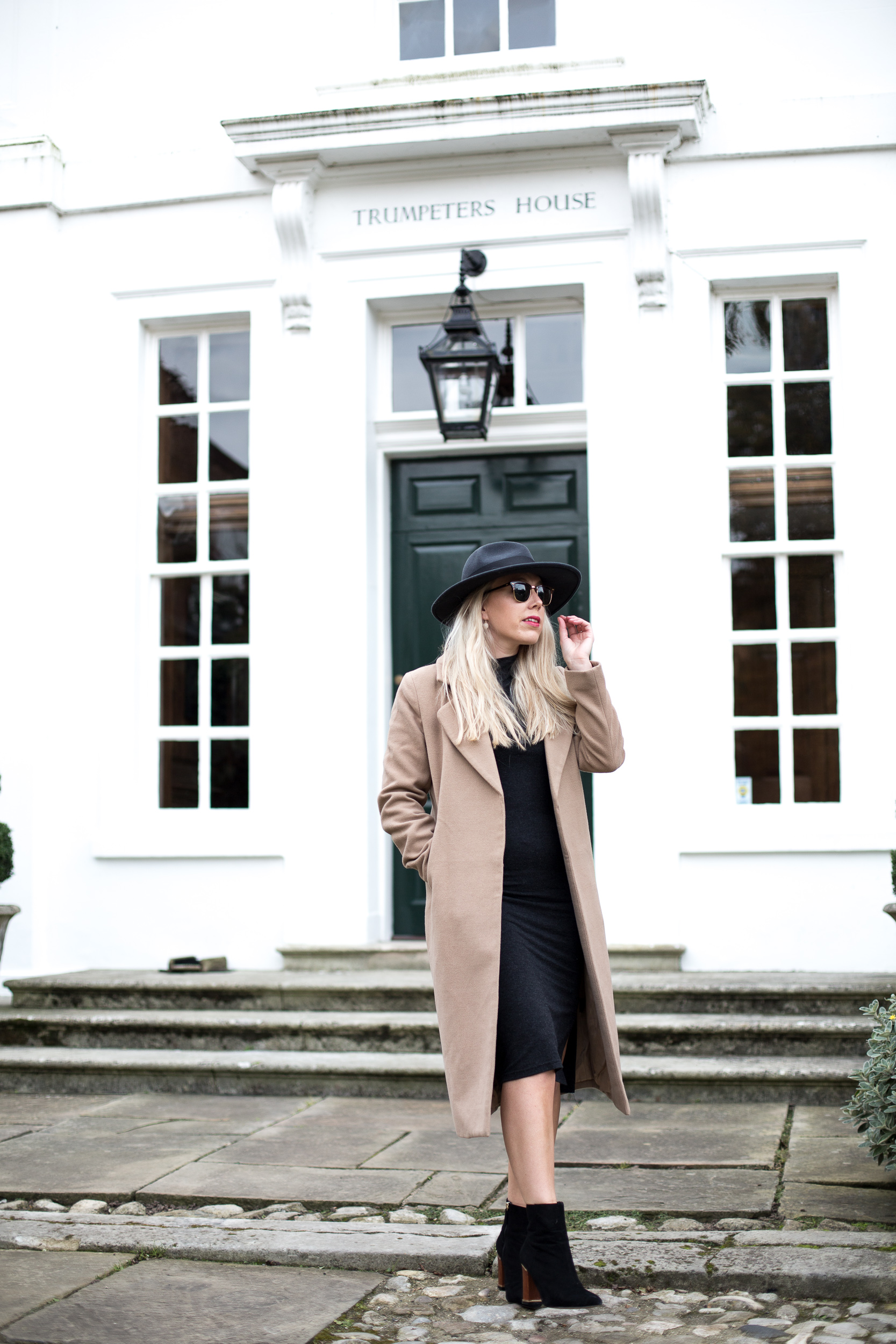 ---
. TRUMPETERS HOUSE & ELIZABETH'S DRESSES .
---
Last Sunday I pottered into Richmond for a little stroll, a shop & to snap some pictures for my blog of my look du jour. I was cruising around in my little beetle bug when I took a wrong turn into this most beautiful little estate … naturally the groundsman pulled me over to enquire as to what I was doing. To which I responded 'I was looking for a spot to take some photos' … whilst the grounds were a private estate, he let me park up in the yard and set my tripod up for a little shoot. What I hadn't realised until the man gave me a little tour and information, was that I was currently strutting around outside the Baron's house, the historic Queen Elizabeth's old palace, and the location for which she stored all her beautiful dresses. It was such an unexpected but exciting experience, that I couldn't help but share it with you all. I felt super lucky to have permission to shoot there, and not only that, take a sneak peak into the grounds too, where the infamous 'trumpeters' live.
---
. WAREHOUSE MIDI DRESS . MISSGUIDED CAMEL COAT (TOPSHOP VERSION) . REISS MARLEY BOOTS .

---
In many ways I was gutted I had to shoot on my own with my tripod, the grounds and surroundings were so beautiful that I could have captured some stunning imagery, not least because the Autumn sky was oozing between the houses. But sadly I had no help, so me and my tripod did the best we can to capture this fall look … a look that I've worn probably one to many days in a row this week. The dress you've seen on here before, but it's become an absolute staple and so easily styled with a long line coat or jacket.
 Are you guys looking forward to the weekend? What do you have planned?