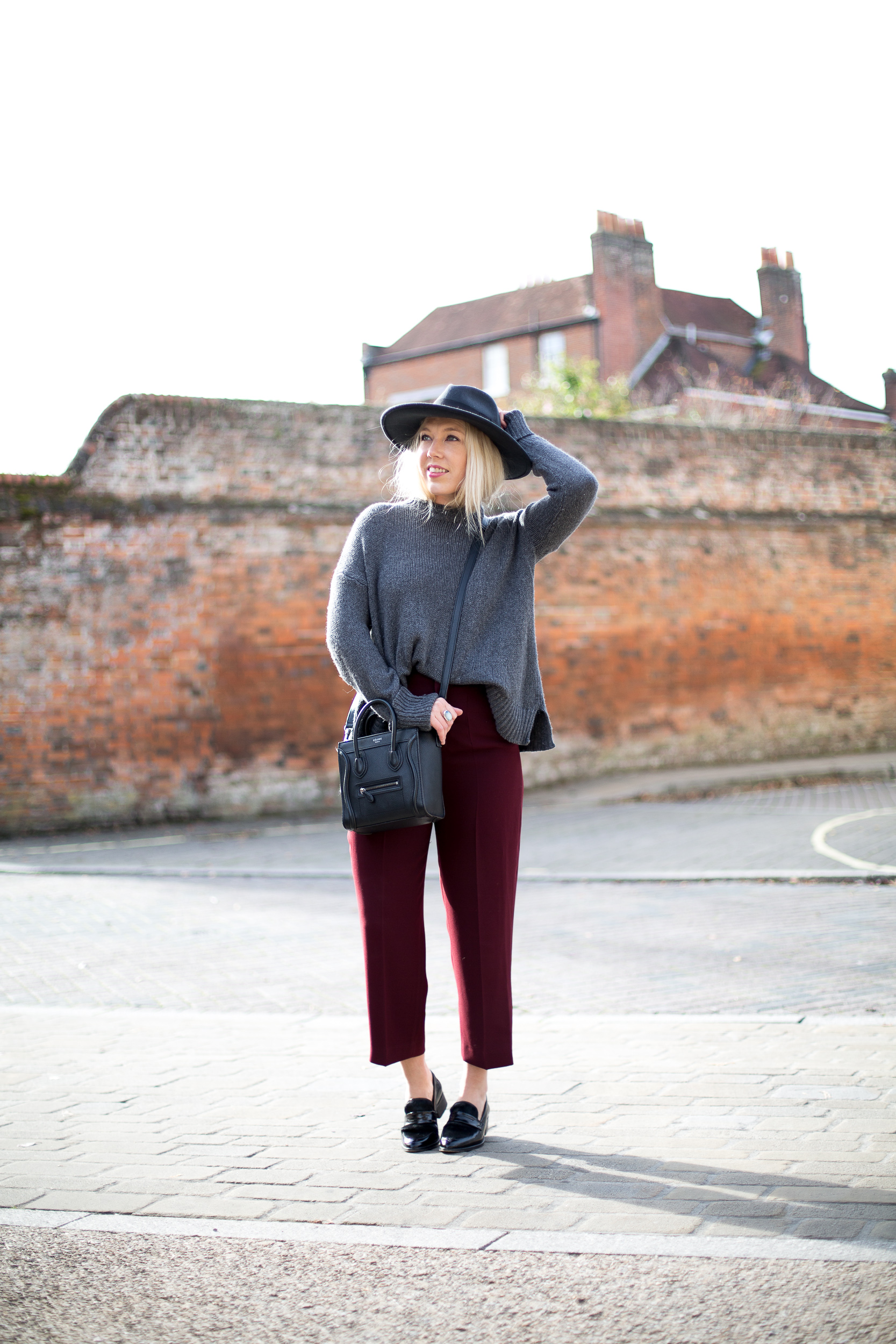 ---
. EMBRACING FALL: THE LADY IN RED .
---
Autumn, as i'm sure you've cottoned on to by now, is one of my favourite times of year. I love the rich colours that it's full of, and I love the sartorial vibes of Autumn too … cosy layers, deep burgundy's and emerald greens and of course lots of texture clashing too. This Autumn i'm even more excited and ready for the festivities to come. After a rather crazy old year, months of feeling like I'm trying to keep my head above the water, i've now come out the other side, and feel super excited about the festive period to come.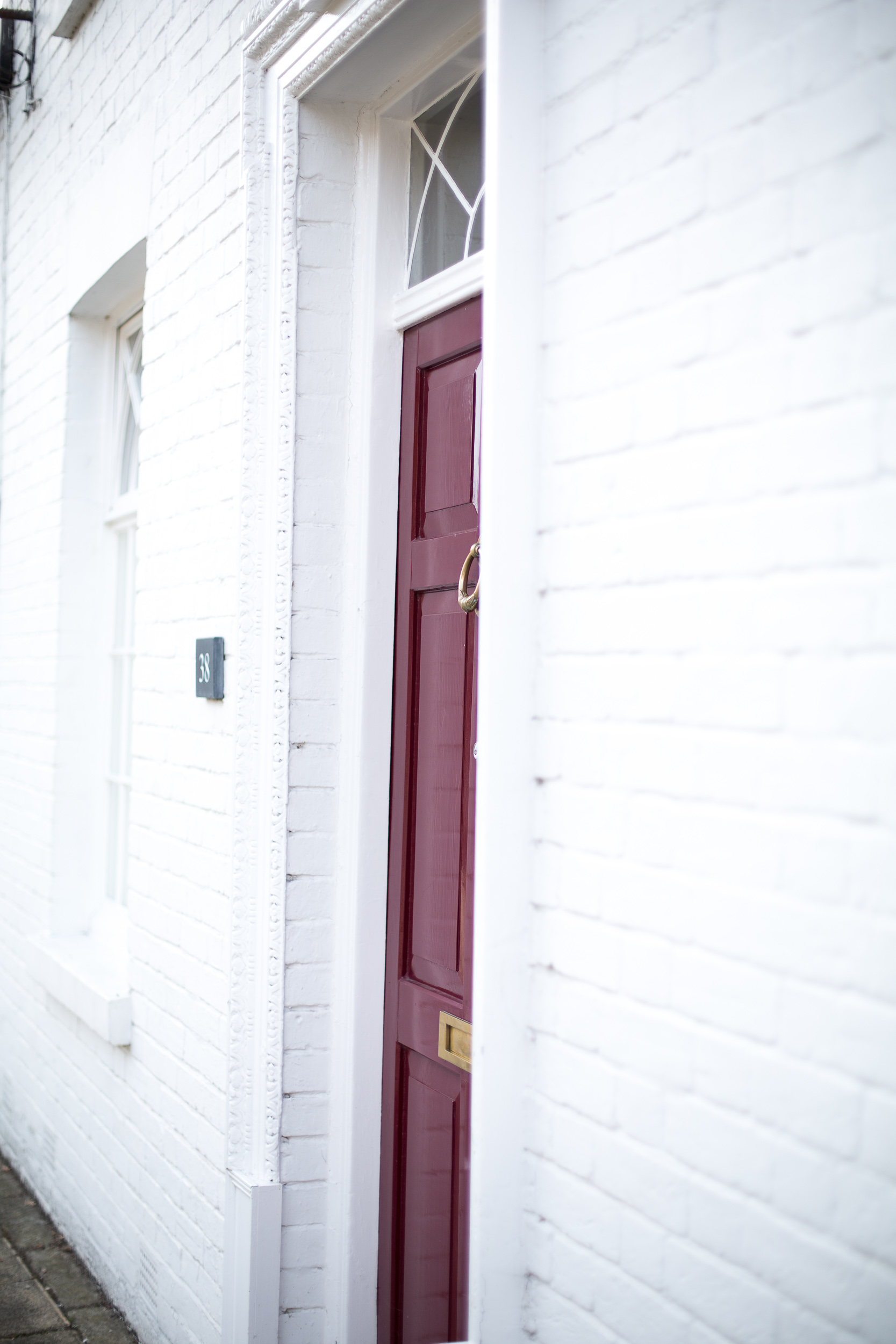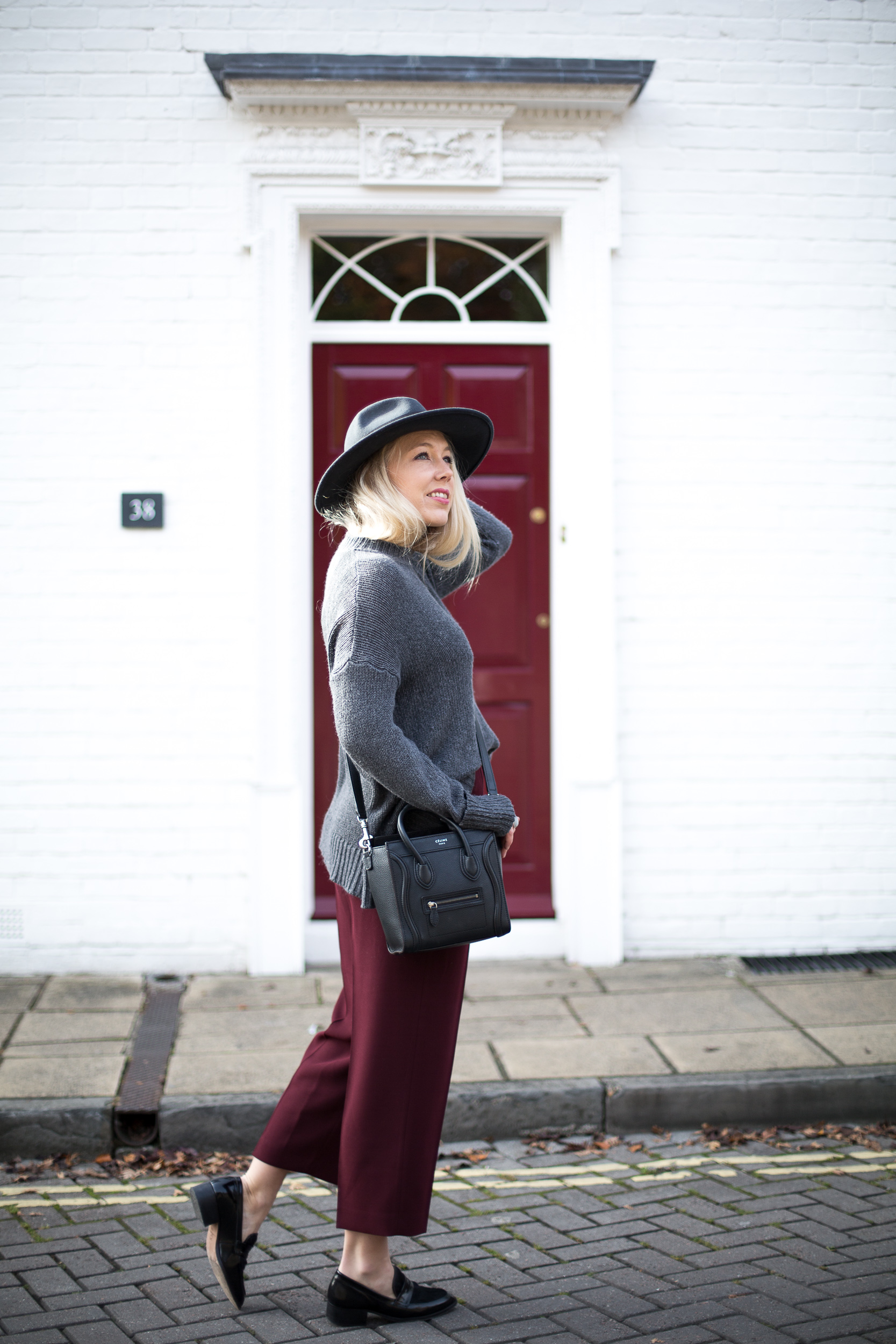 ---
. BRANDY MELVILLE KNIT . ZARA CROPPED TROUSERS . ASOS FEDORA . CELINE NANO . WHISTLES LOAFERS .

---
This outfit is one of those perfect Autumn transitional looks, the slightly cropped trouser means I can give my ankle boots a break and bring back my favourite leather and pony hair loafers, and the cosy oversized knit just about means I can leave my coat at home for a little while longer.
Are you an Autumn lover too? What are you most looking forward to this Winter?