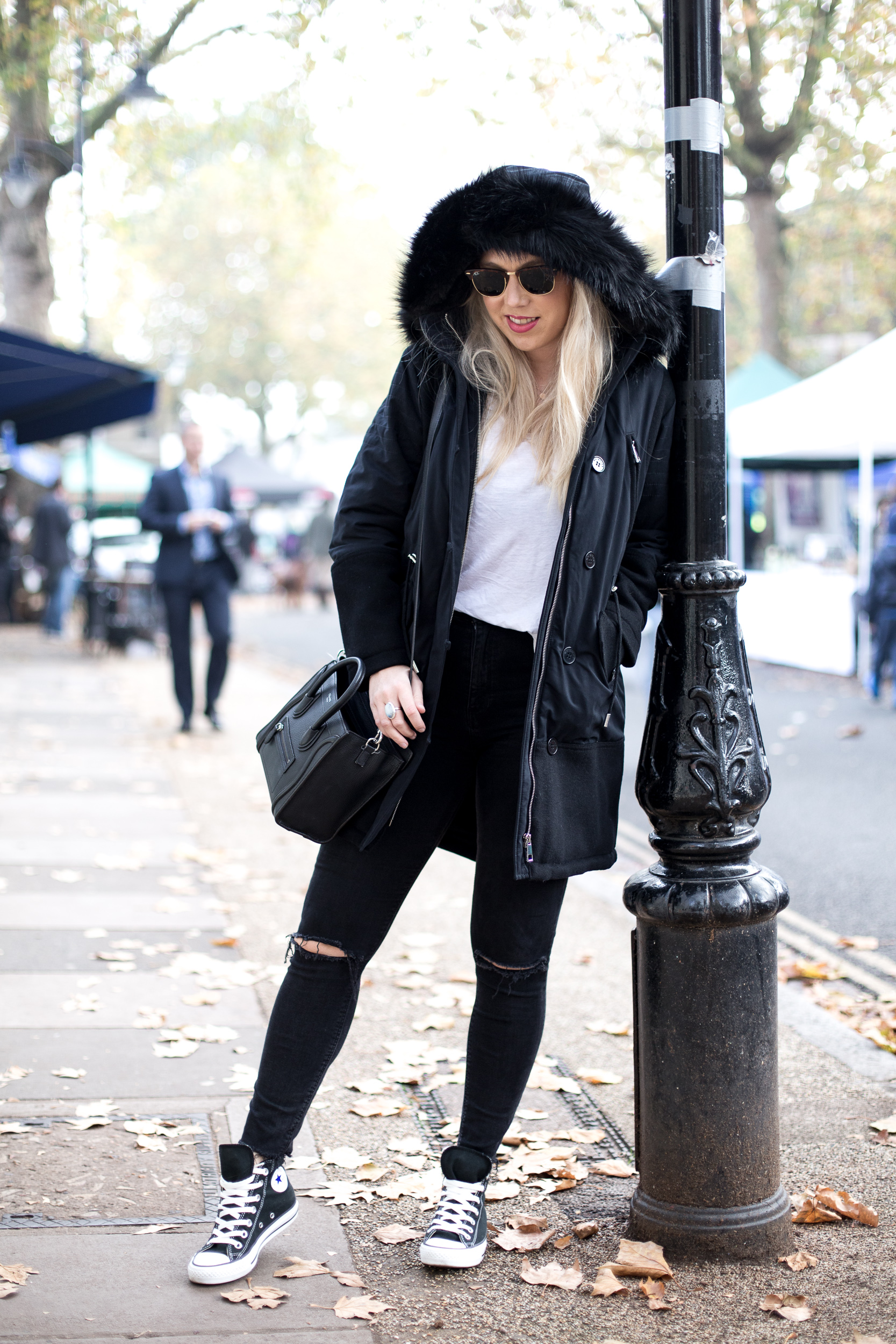 ---
. A CLASSIC COAT, BUT A MINEFIELD OF OPTIONS. FINDING THE PERFECT PARKA .
---
I've always loved a good parka coat. Having said that, it's mainly based on admiring the laid back vibes pulled off by the boho pack, who throw on a parka and create the most effortless yet undeniably chic ensemble, mastering that understated style that for the rest of us mere mortals takes a whole load of effort. Despite my admiration I've never actually bought myself a parka, namely because i've never felt it was very 'me'. There's only so much trying to effortless I can do, before I've totally ruined the look! BUT … that all changed when I found this Whistles parka coat, a slightly more classic & smart take on the classic khaki and fur version, and in turn, slightly more me.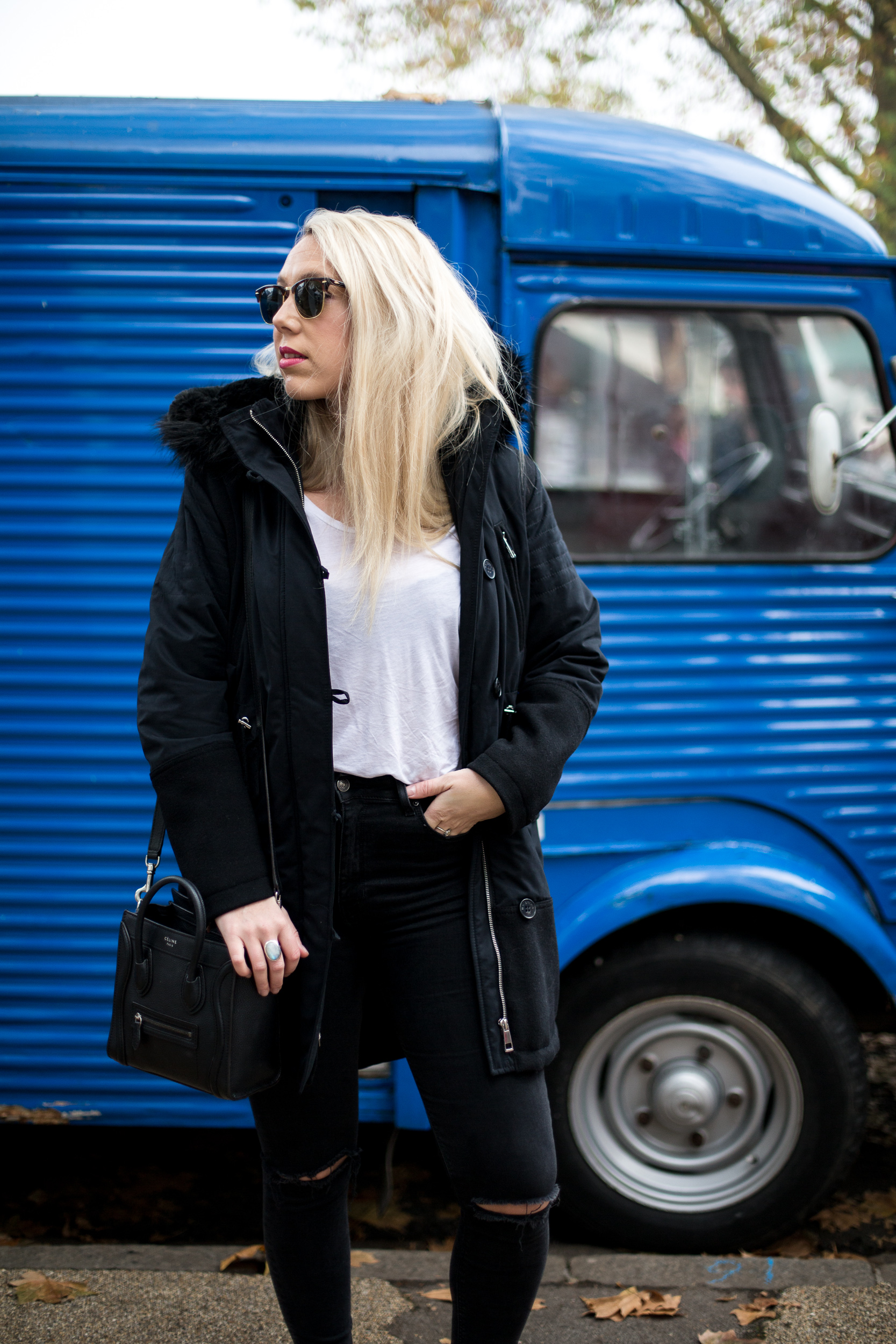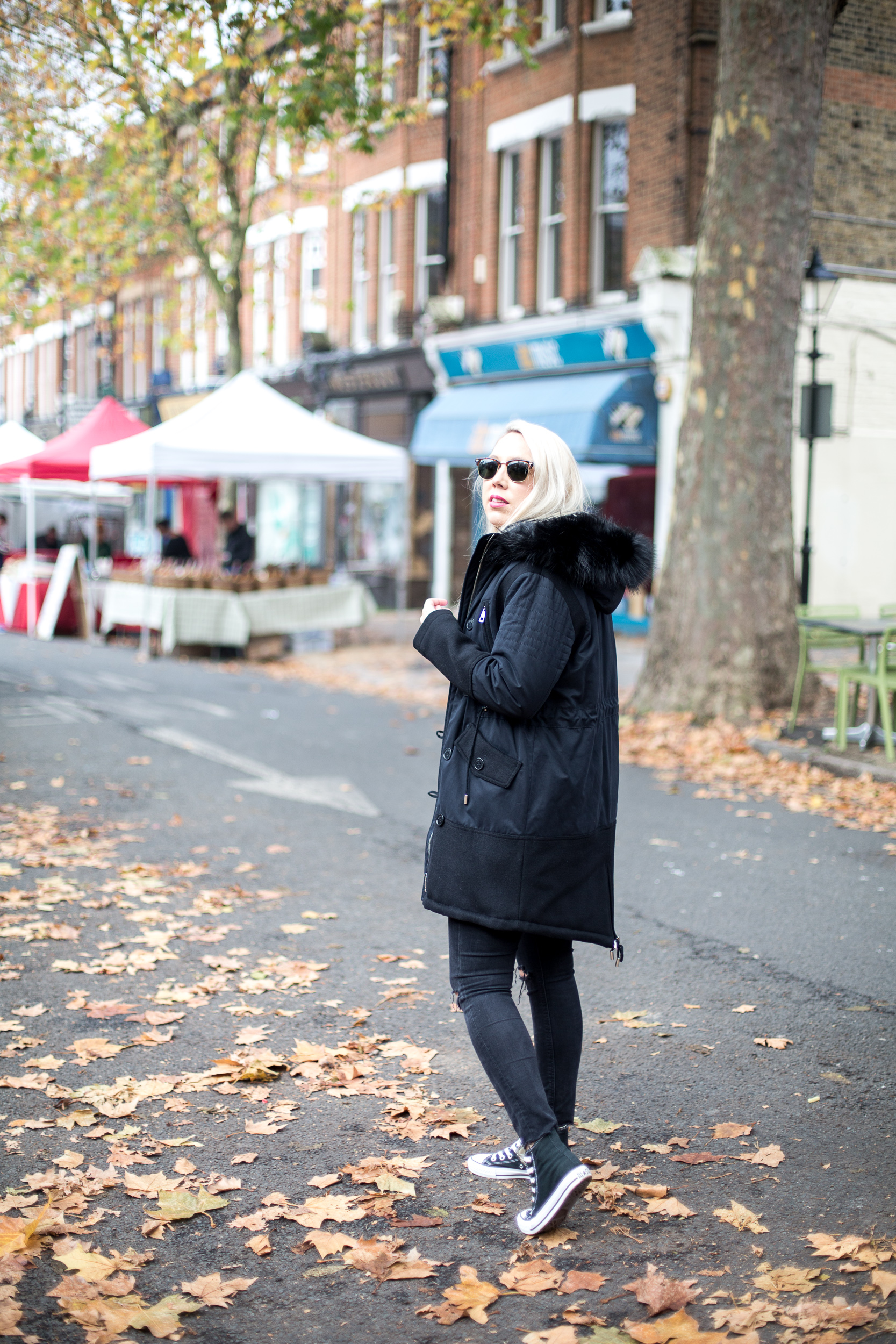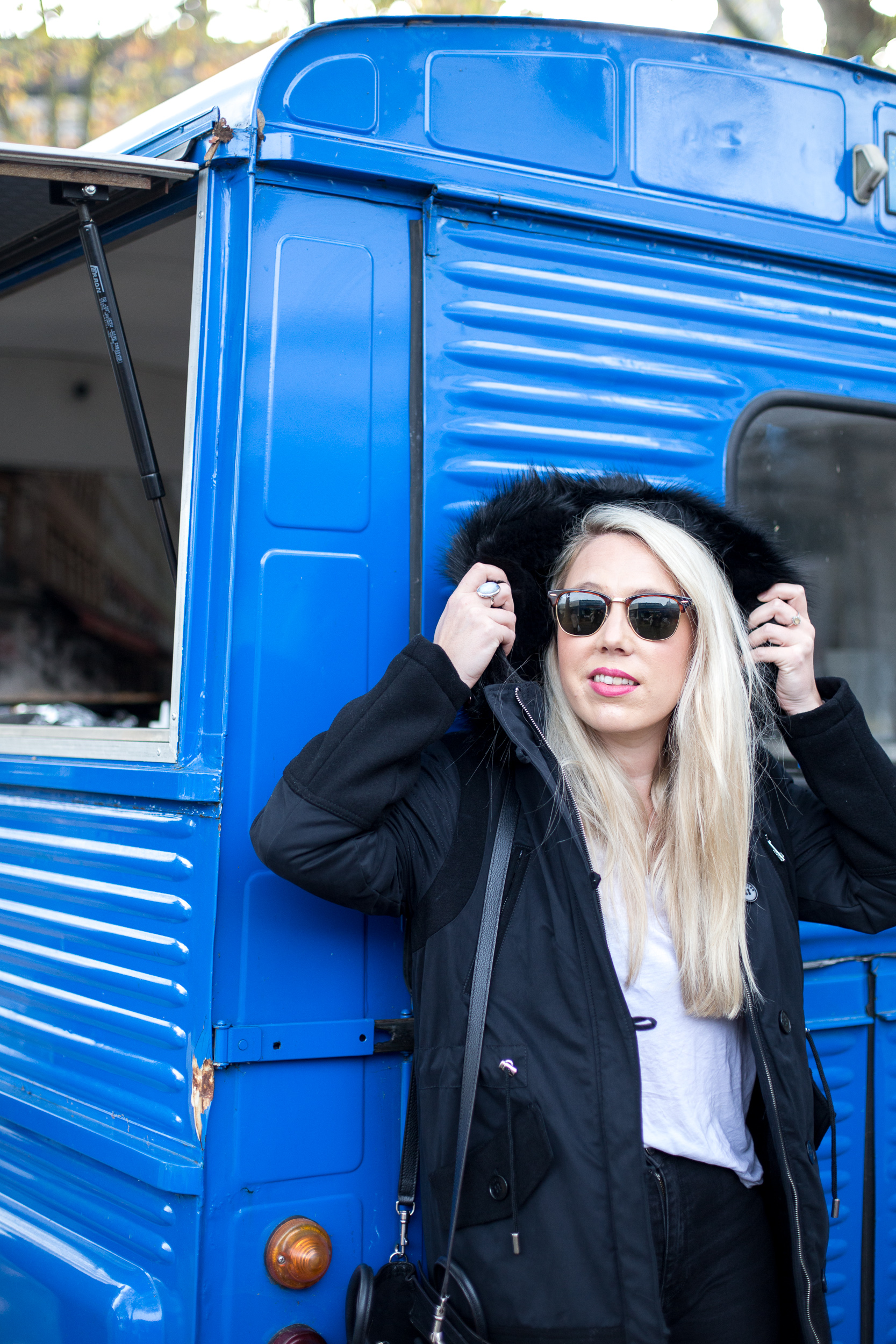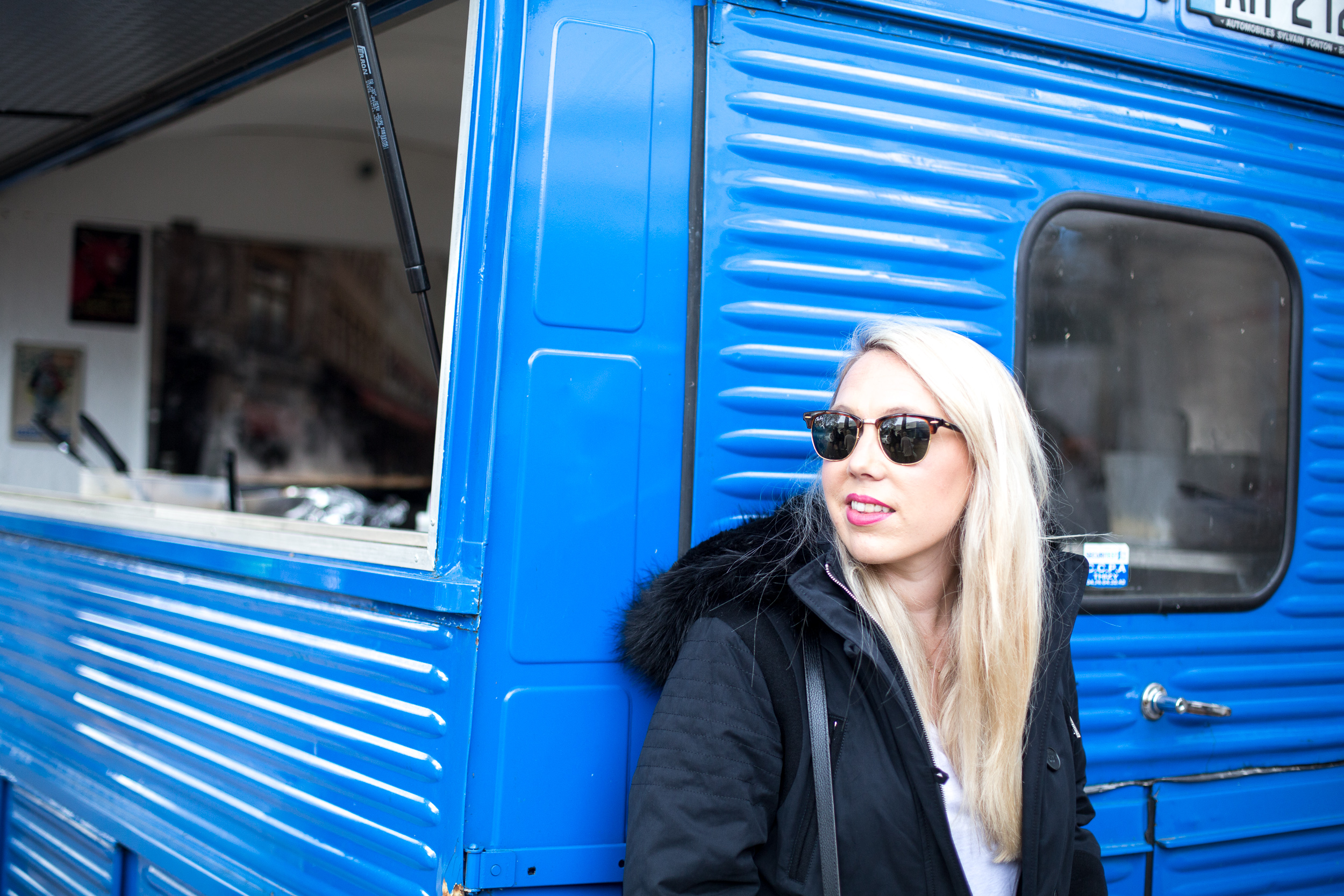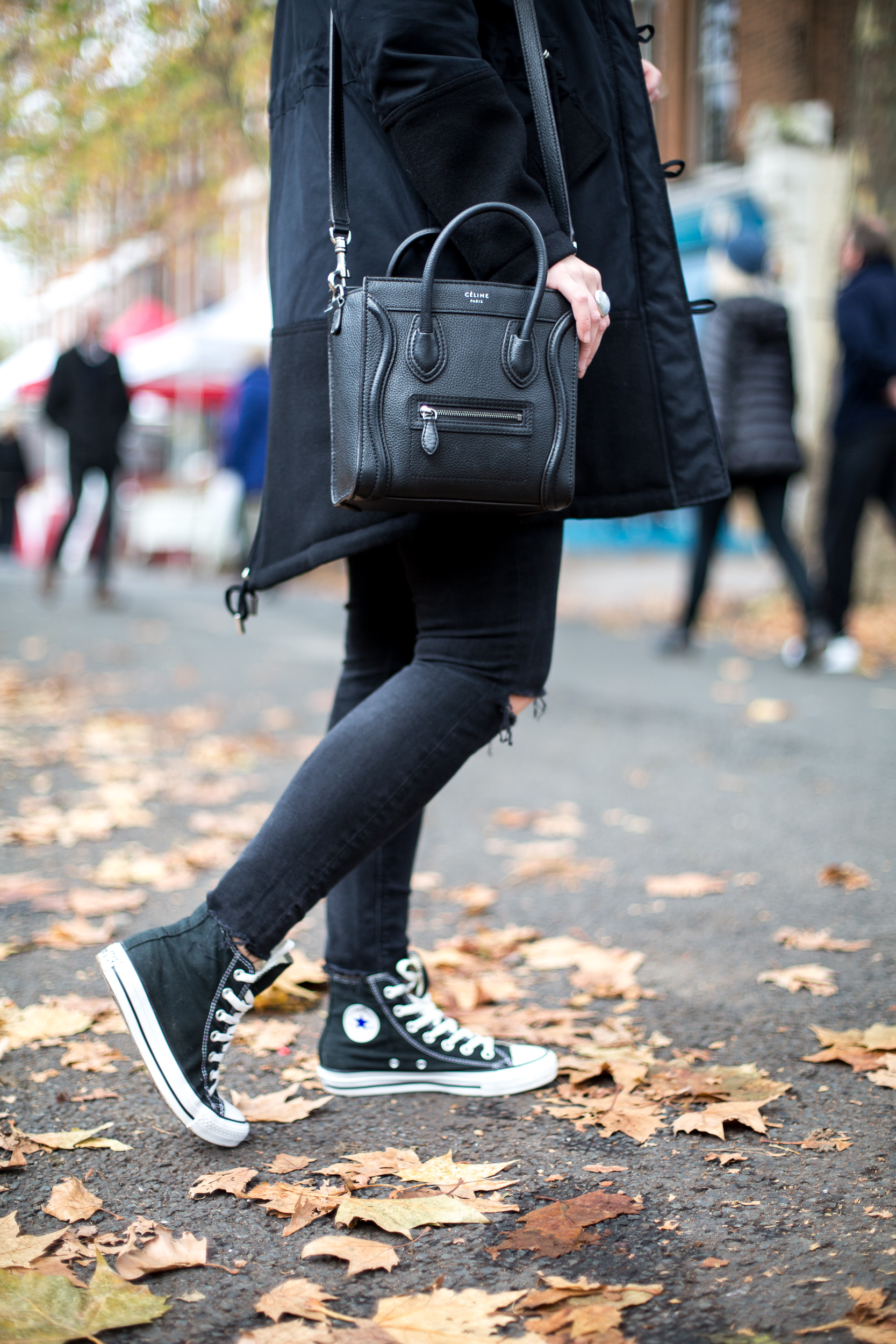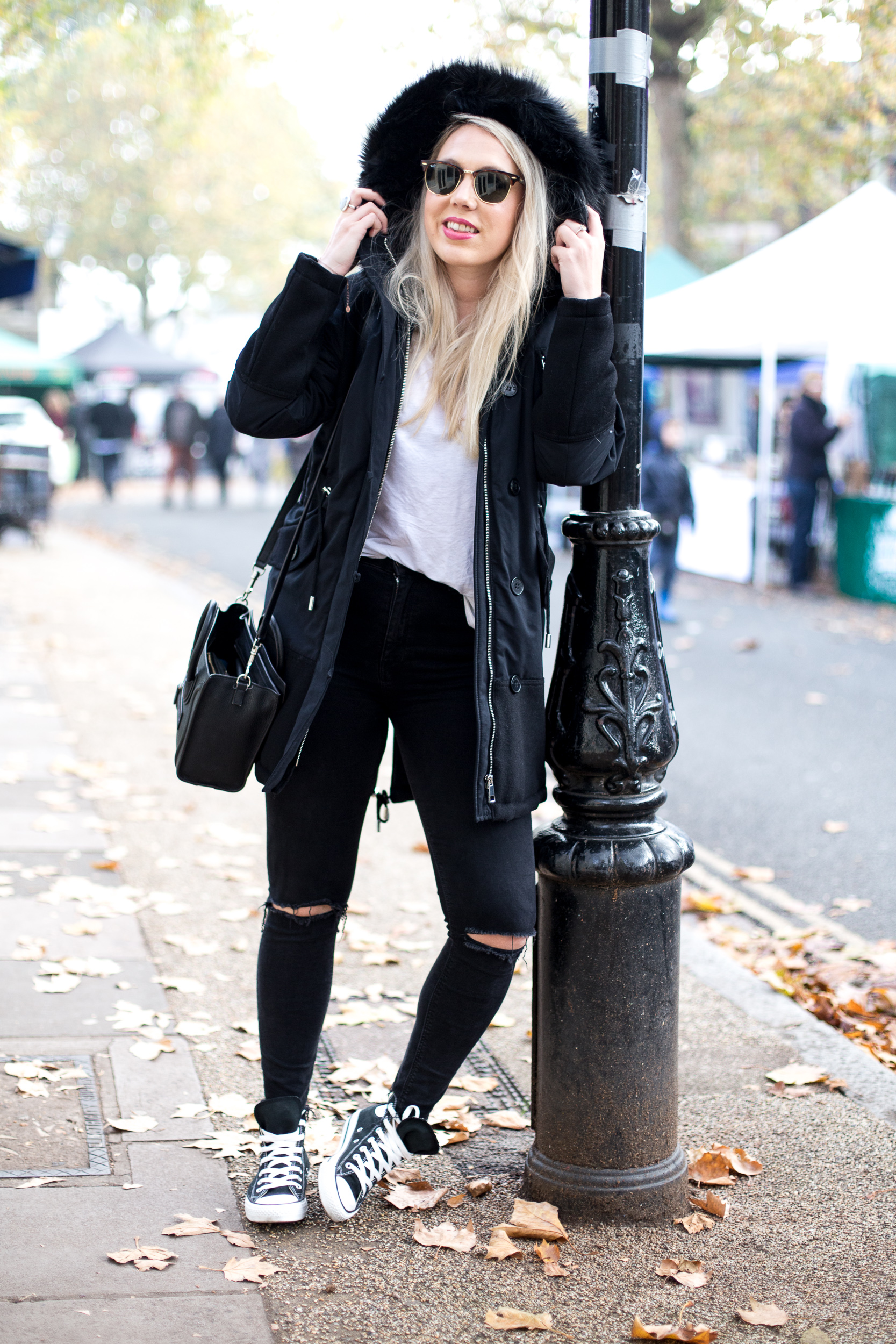 ---
. SHOP MY PARKA COAT EDIT .

---
I ordered this coat from Whistles after falling in love with their 2014 version of the jacket which I spotted online, sadly that's long gone, and this newer shinier version is what was on offer. It's a classic black, and a little more fussy than it's classic khaki counter part (a mix of cotton, pockets & black fur hood). It's exactly what my wardrobe ordered, and looked perfect styled with my ripped black jeans, my whistles tee and my high tops!
My personal style can often be quite classic, smart & 'fussy', but this sort of look is one I'm always trying to achieve, and tends to be reserved for the weekends. No fuss, minimal effort & just comfort!
Are you a parka lover? What is your parka style?