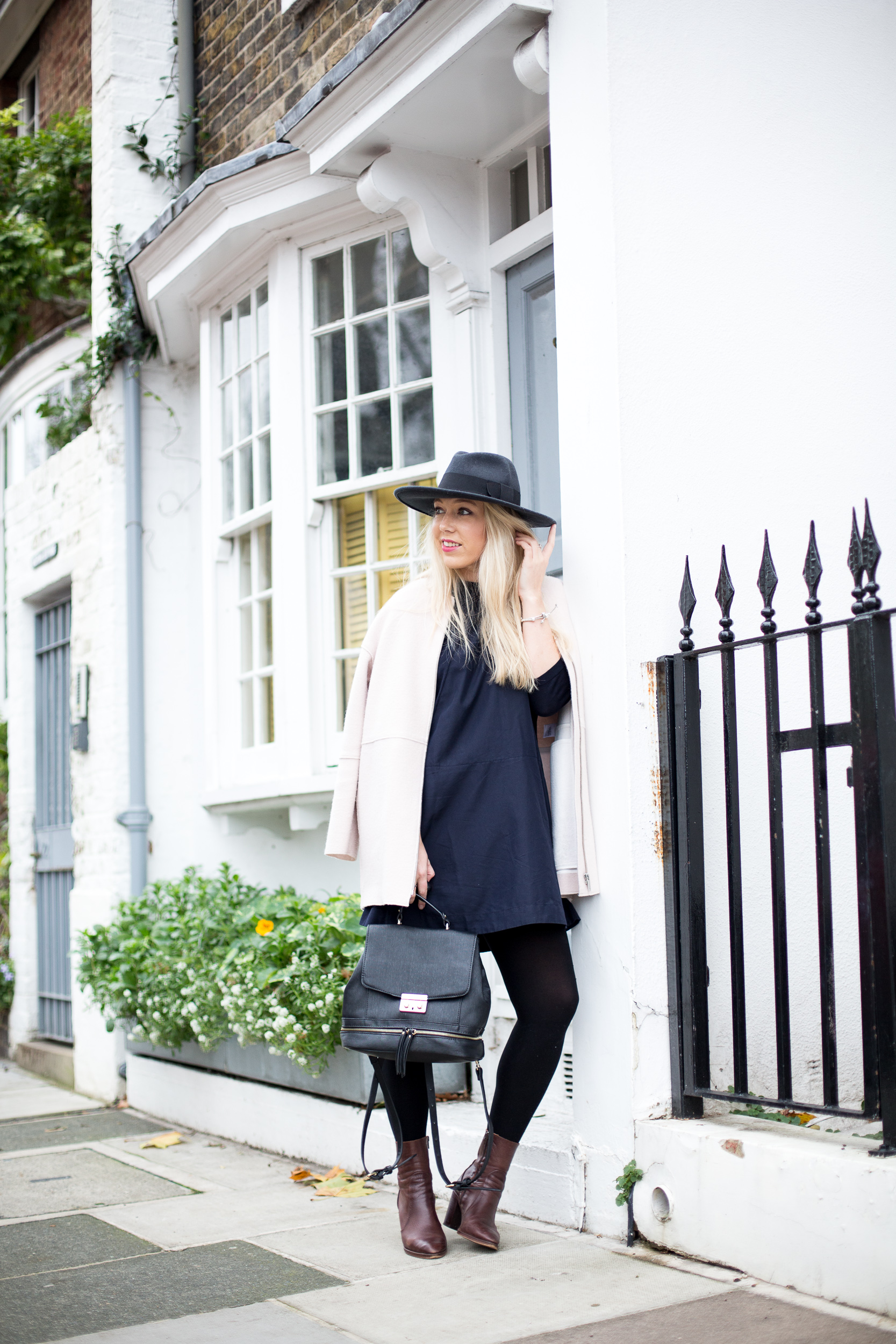 ---
. FILLING MY WARDROBE WITH SCANDINAVIAN STYLE CLASSICS THAT LAST SEASON ON SEASON .
---
I've been a massive fan of COS ever since discovering it in Copenhagen a year or so ago whilst taking a little post work stroll along Østergade … I fell in love with so many items that I ended up making an online order from my phone whilst on a boat tour around the city. I know, I know. Anyway, my love has not faded since that time, and this Autumn especially I've fallen even more in love with the classic design, box cut garments and block colouring they're so infamous for. I've picked up quite a few new items for fall, two of which are featured in today's style diary – a little Cos silk and wool dress, and my pink wool coat.
---
. COS SILK & WOOL DRESS . COS PINK WOOL COAT . ZARA BACKPACK . TOPSHOP MAGNIFICENT BOOTS . ASOS FEDORA .

---
This kinda ensemble is my typical work wear look … simple, boxy & chic.
This last week has been a rather crazy time for me, with lots of things in my life feeling as though they're up in the air, yet at the same time my life being full of opportunities. It's  weird feeling, a mix of pure excitement with extreme anxiety. Regardless of the outcome of this situation, I'm looking forward to a long break over Christmas more than ever before. In fact, I'm plotting a little escape to Hong Kong in the new year, to really take a break from the day to day grind & visit one of my dearest pirates who lives out there now.
It's important to remember, in all the madness that life can throw, that living it is really what counts.