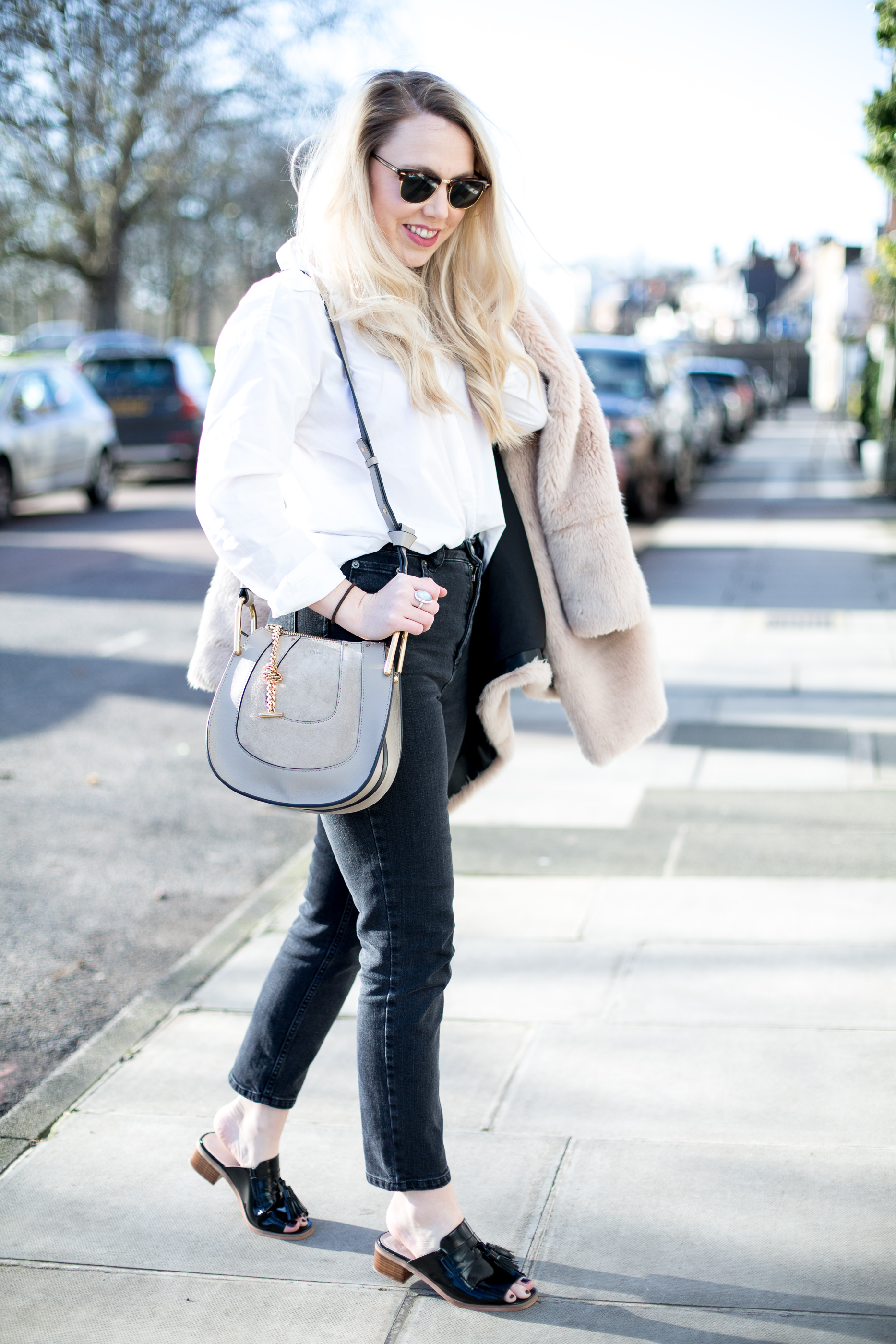 ---
THAT BACK TO WORK STYLE EDIT
---
 Mondays. Who needs them? Mondays aren't the easiest day of the week, it's the back to work routine after a leisurely weekend, the shrilling alarm at an hour no one should be awake, it's the all systems go email bombardment, and just the innate desire to be sat in your pyjamas with a cup of tea and the latest addition of Elle. Woe us Mondays, Woe us.
Dressing through it, and copious amounts of coffee is the only way. It's a proven formula to carry our sorry souls through the darkest day of the week. But they aren't the only tricks of the trade, today I thought I'd share a Monday style edit AND 5 tips to help you survive the Monday blues.
---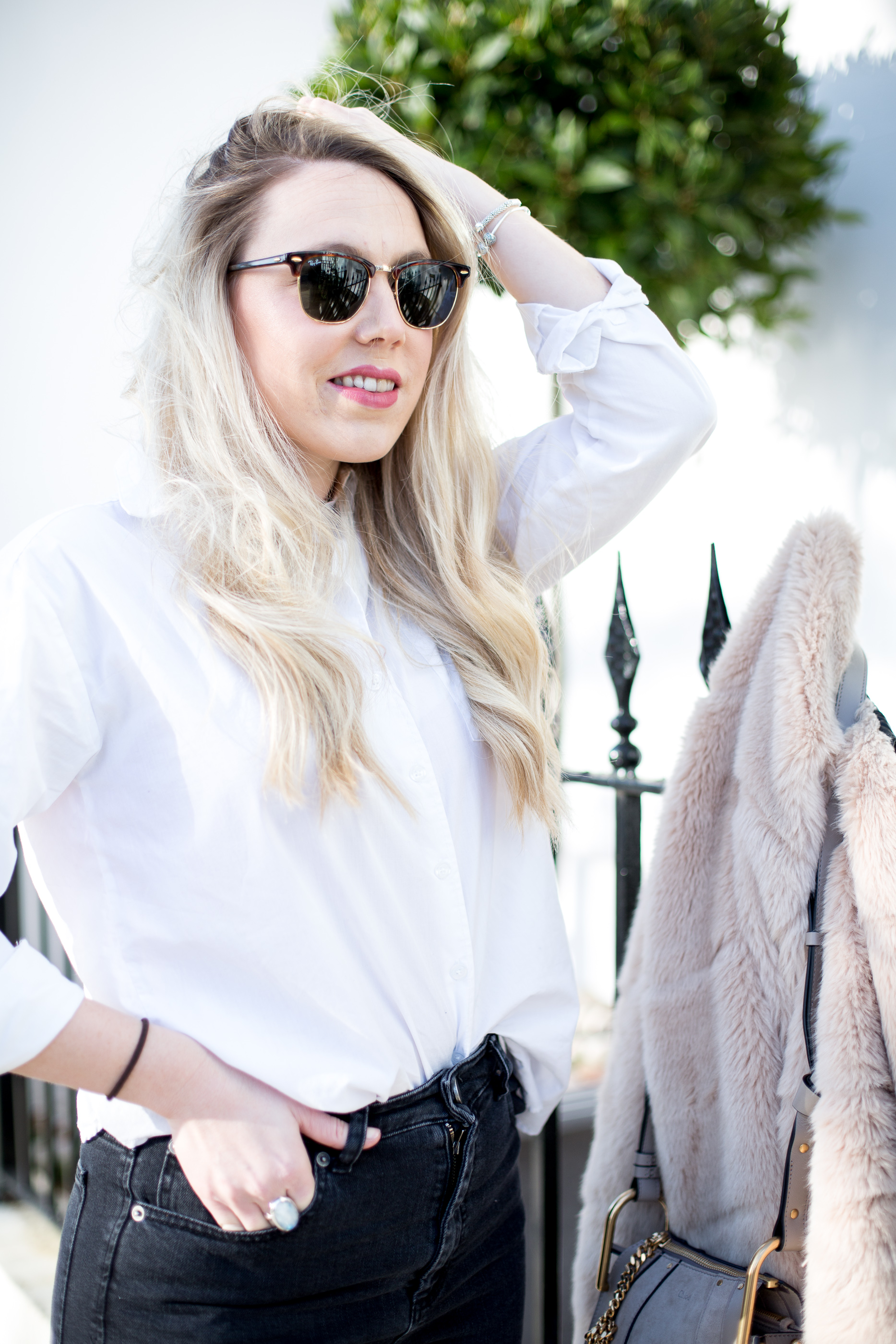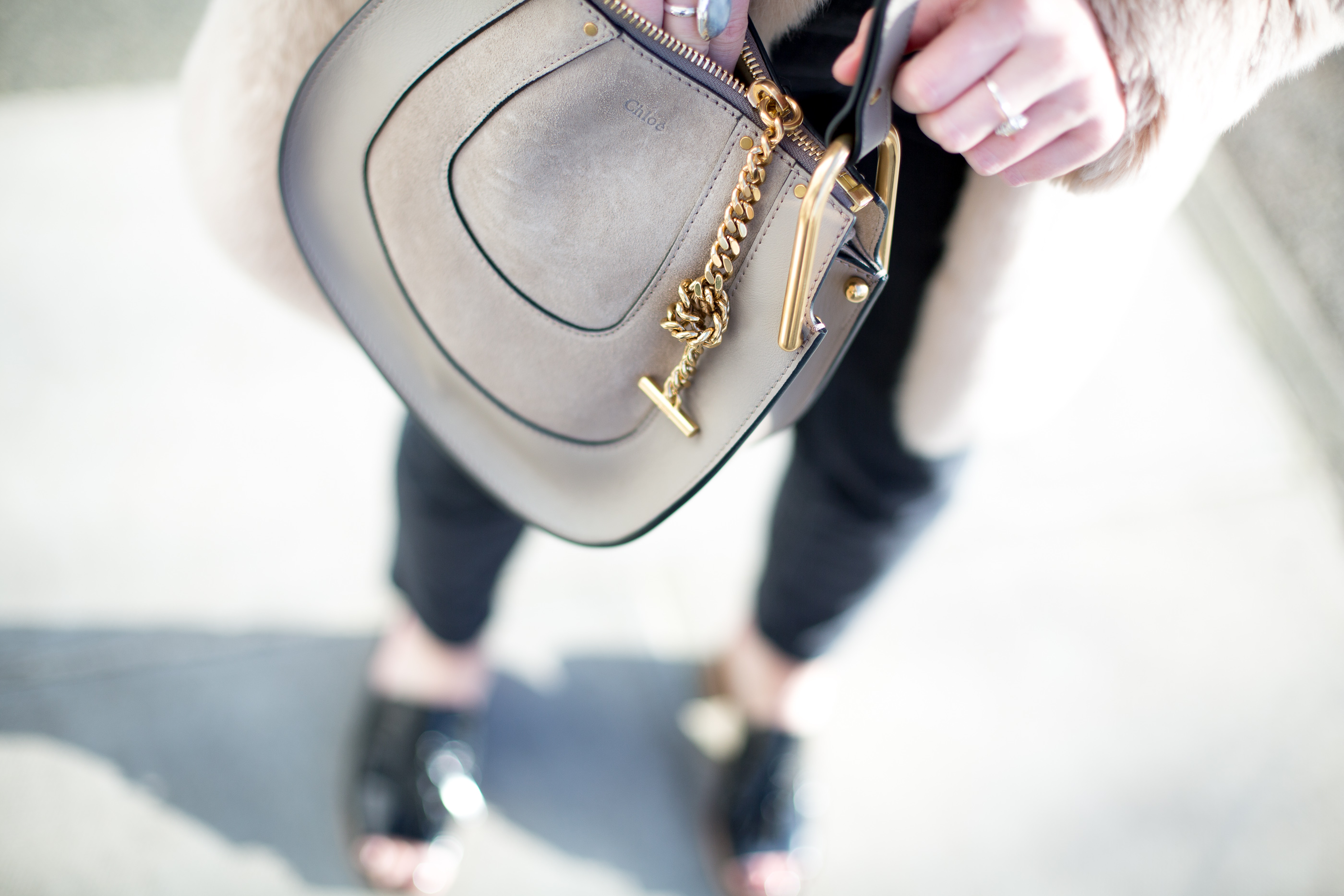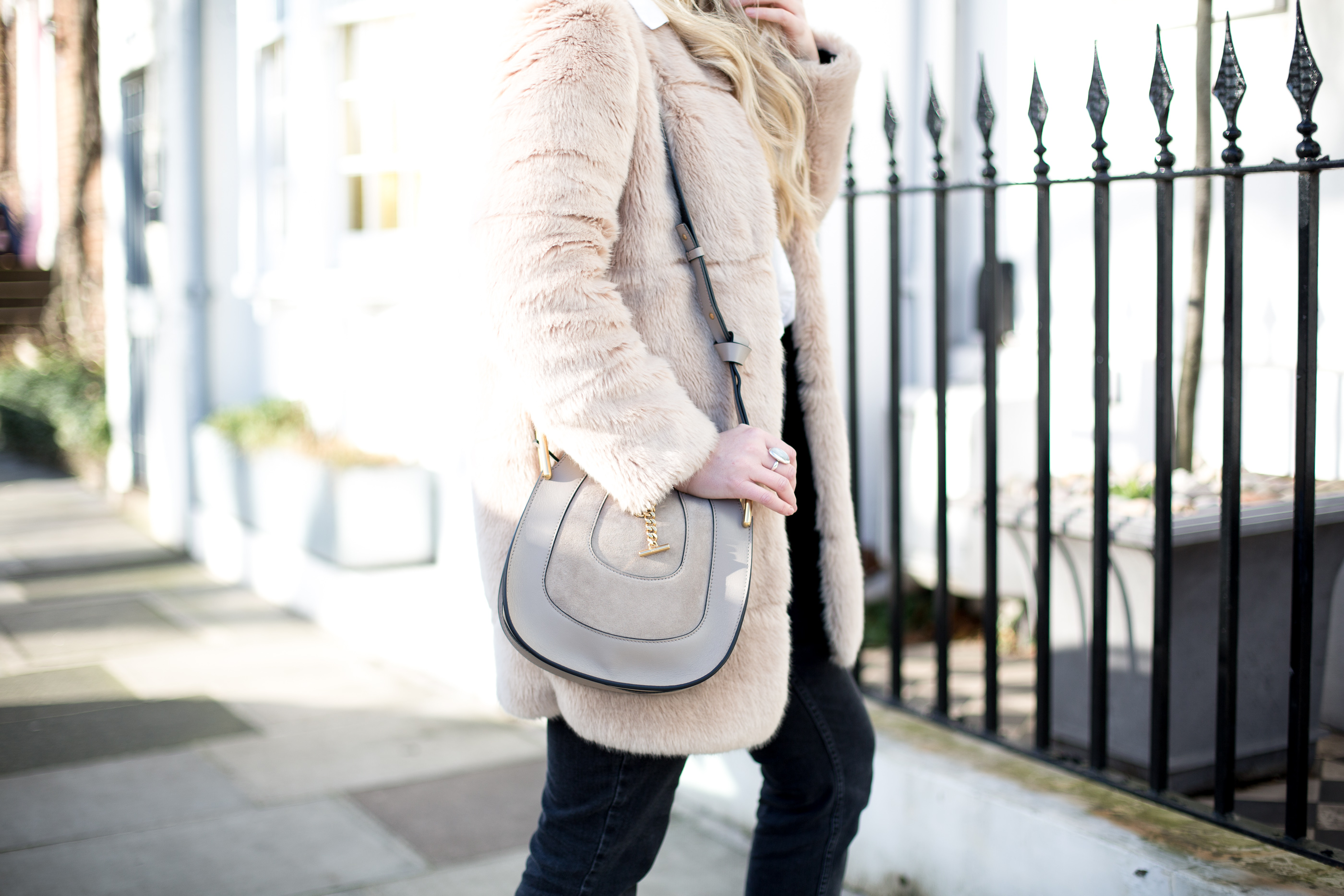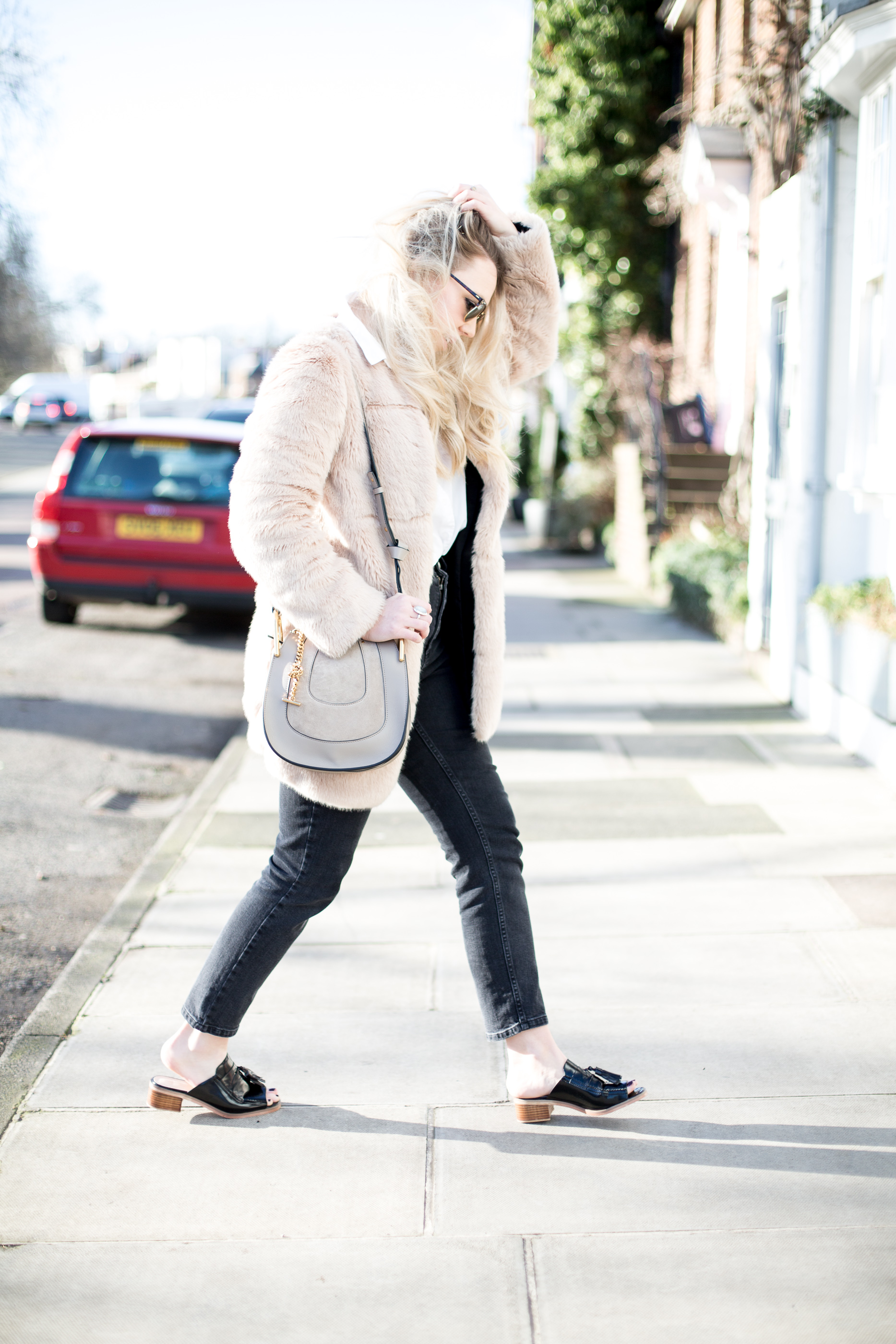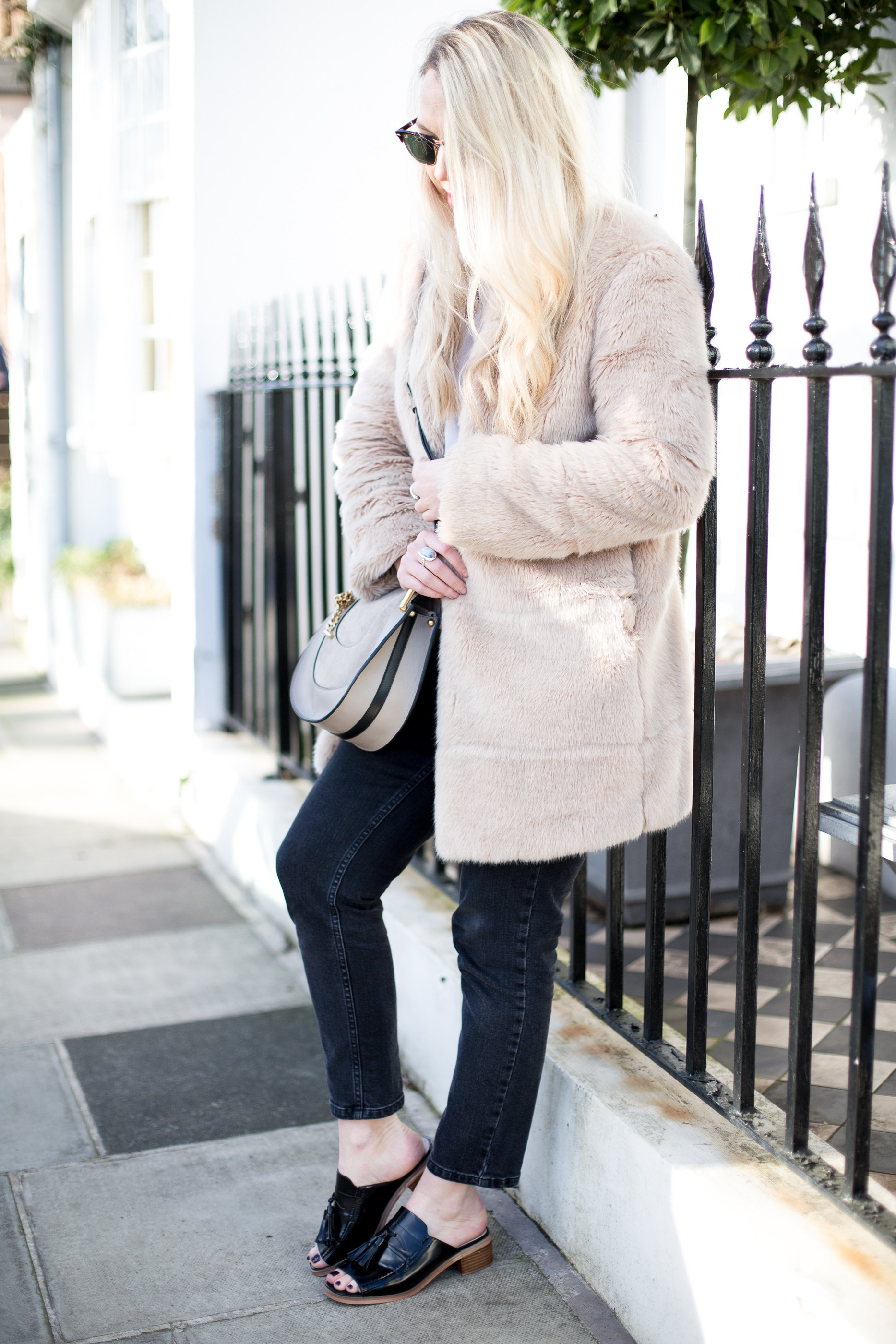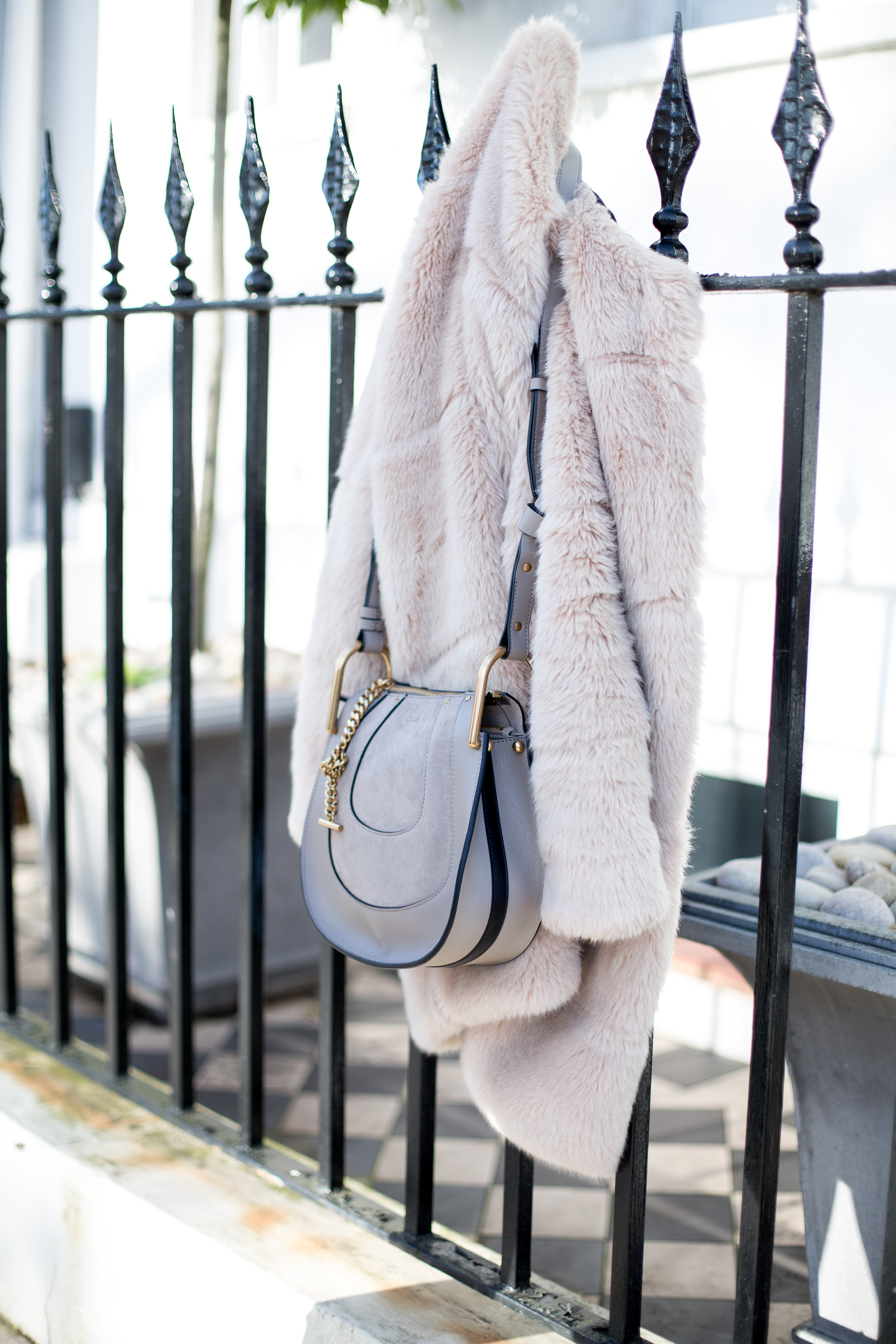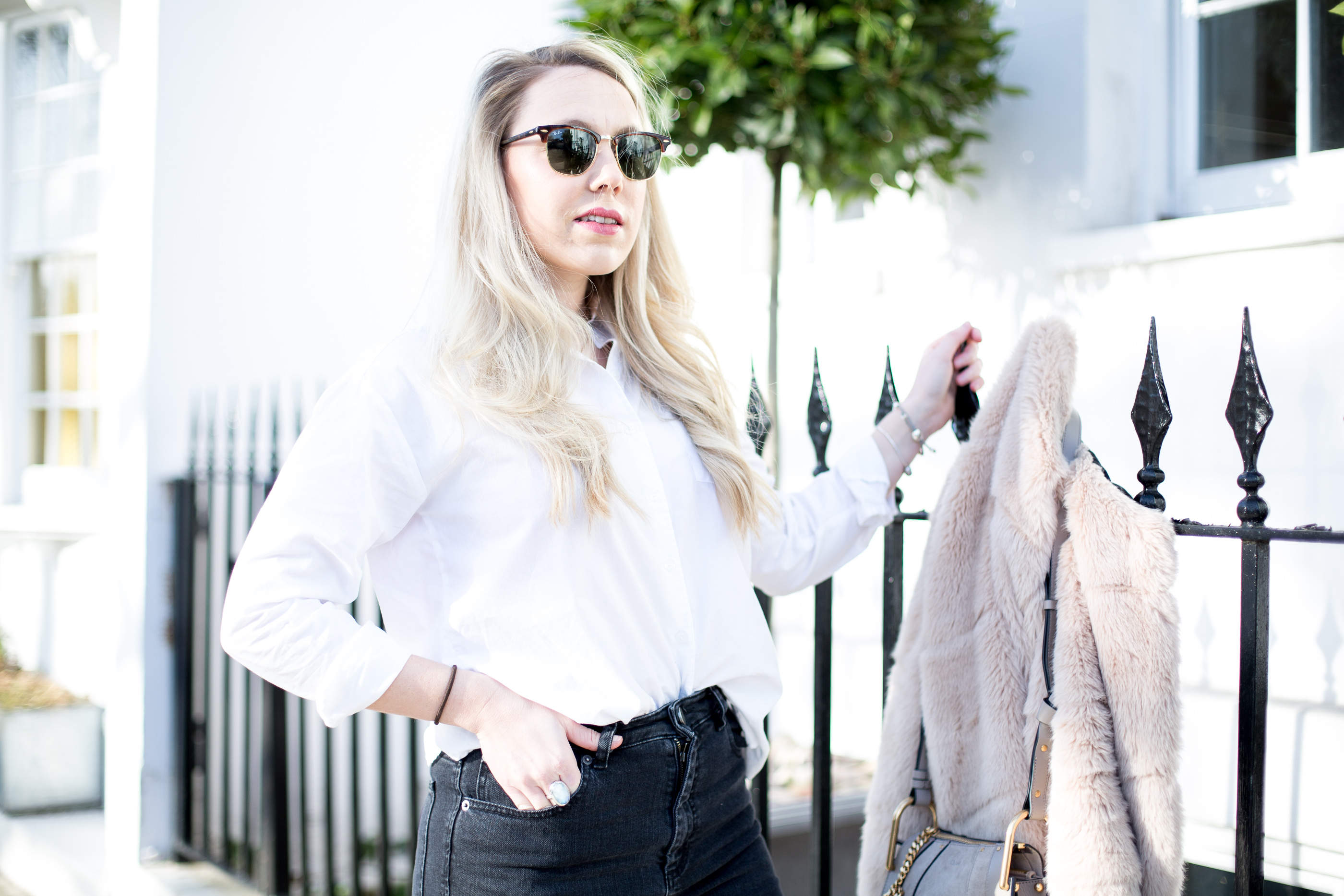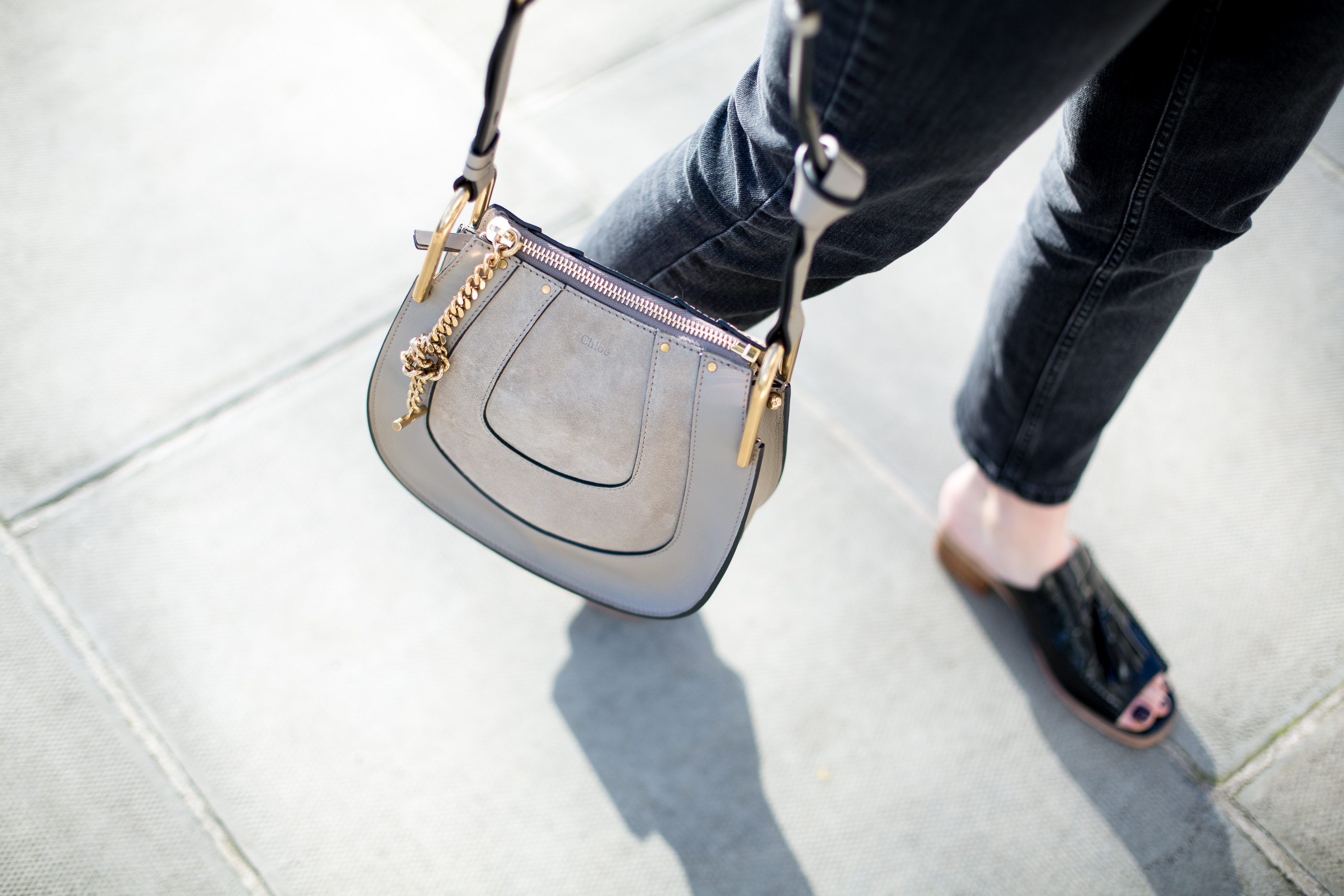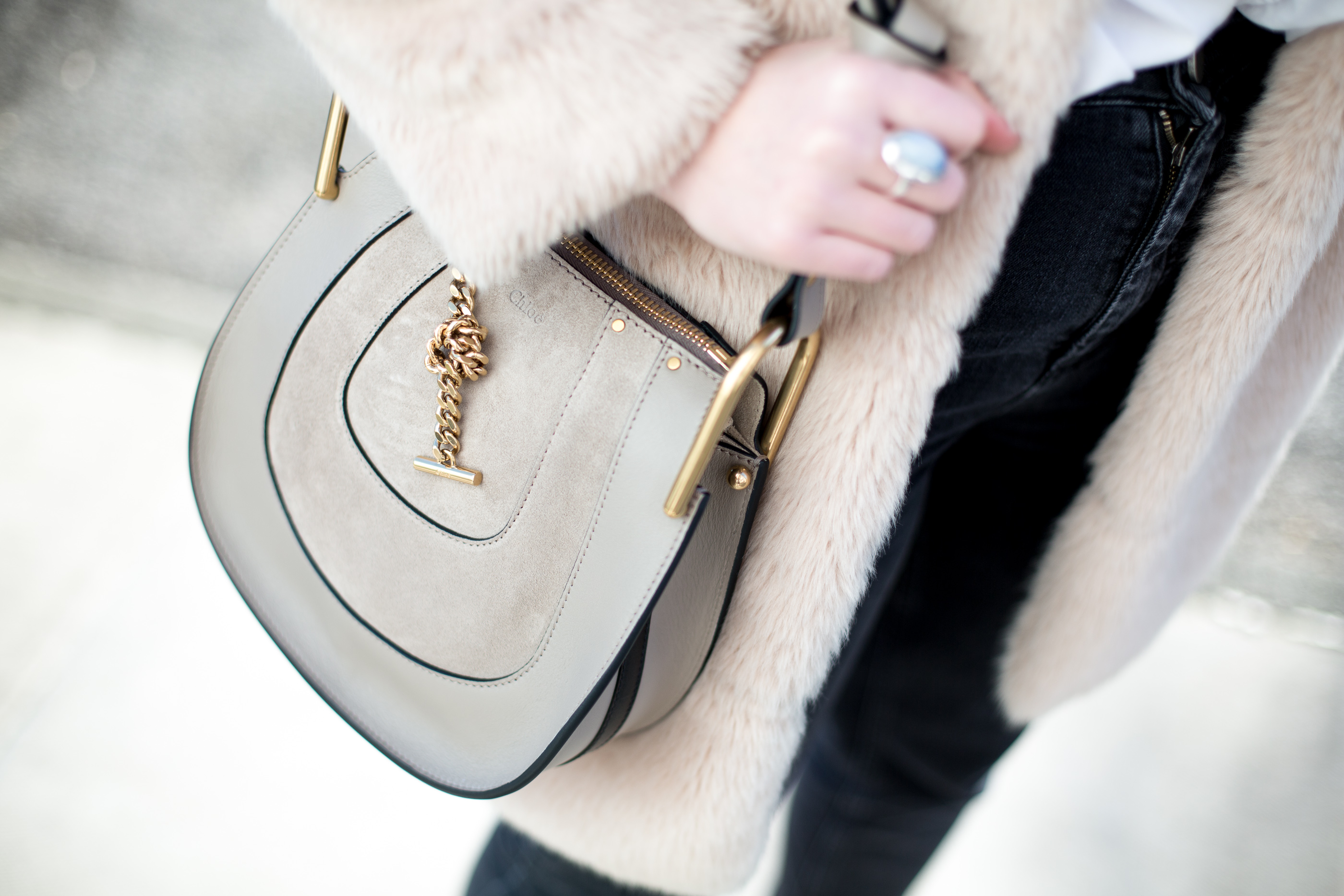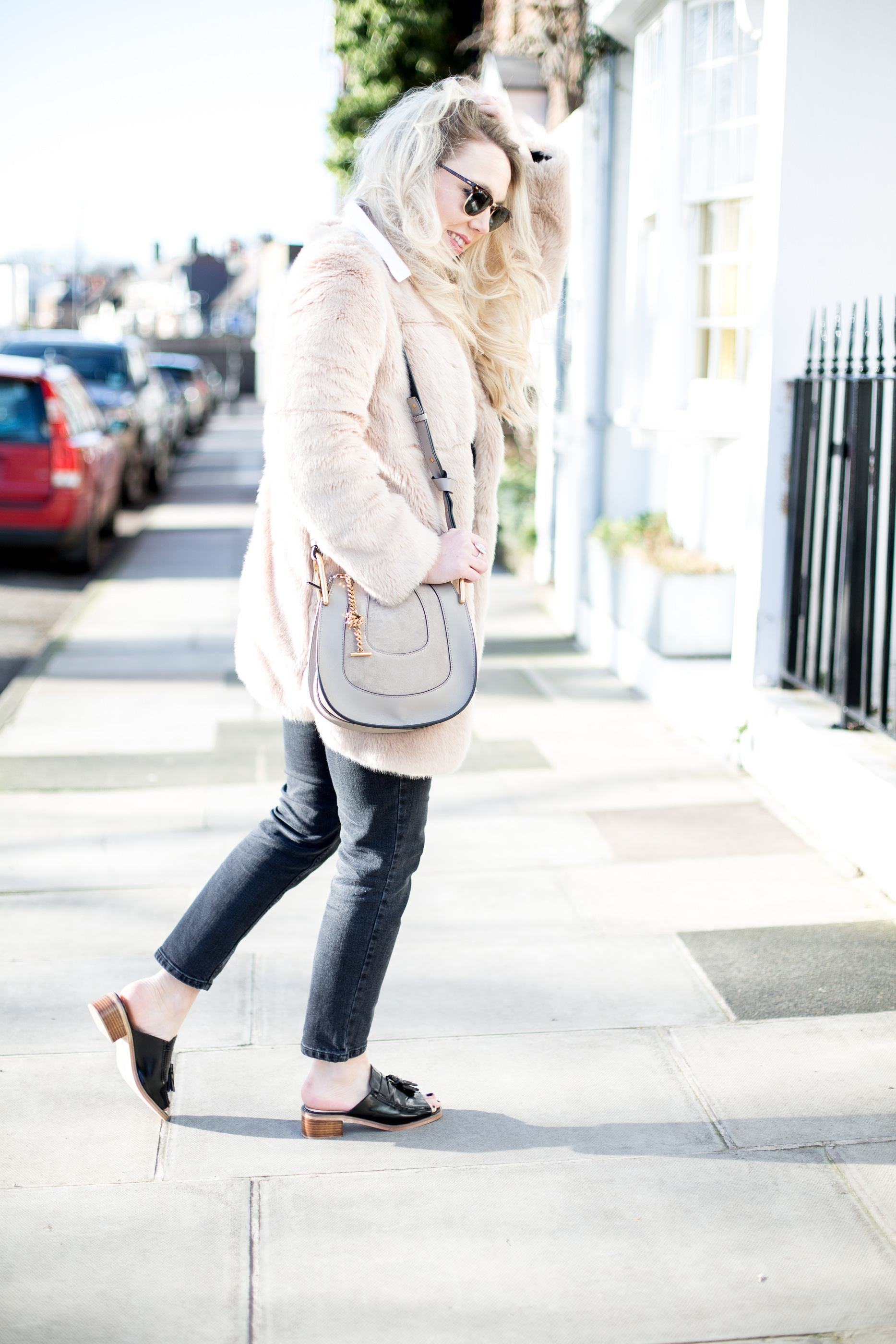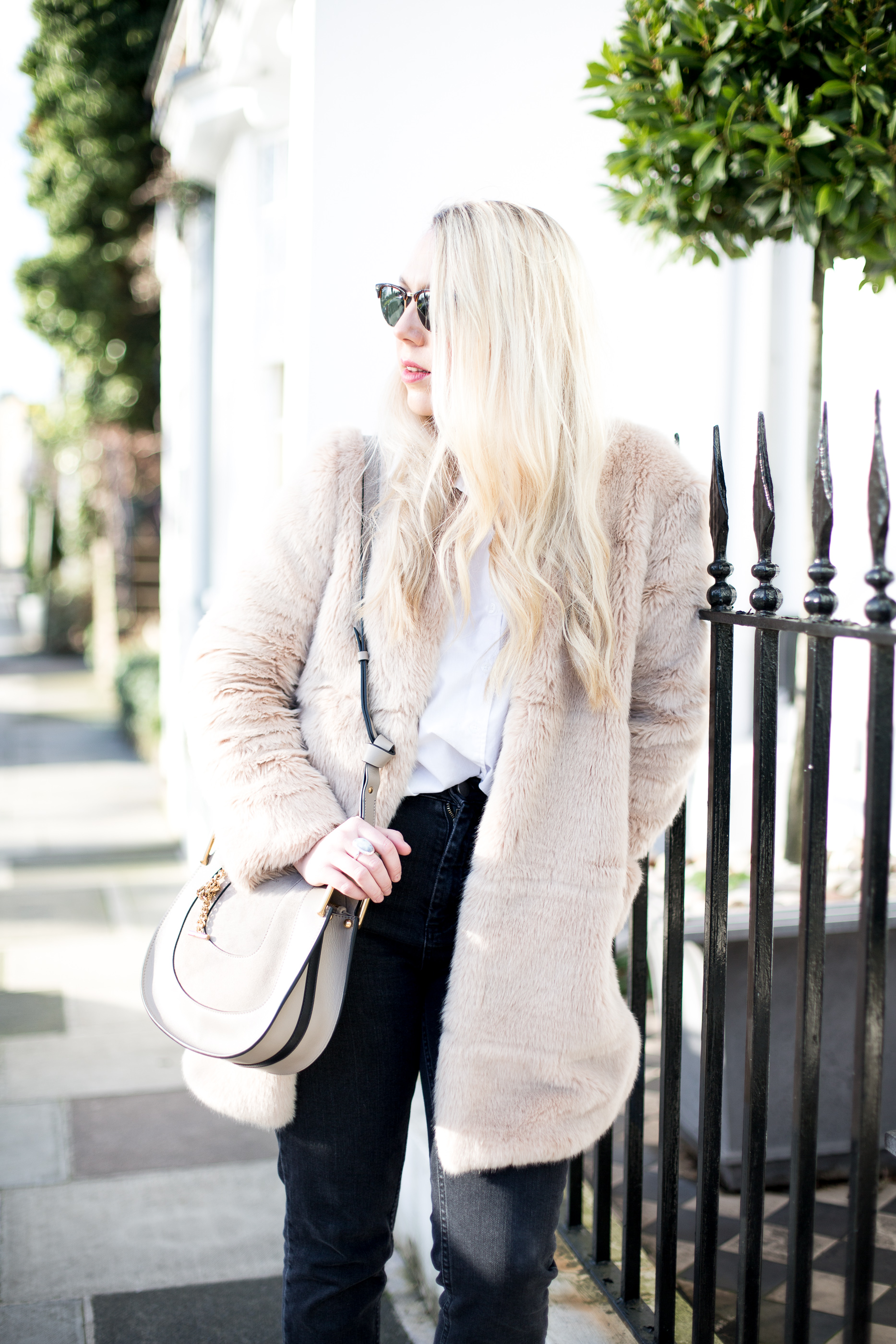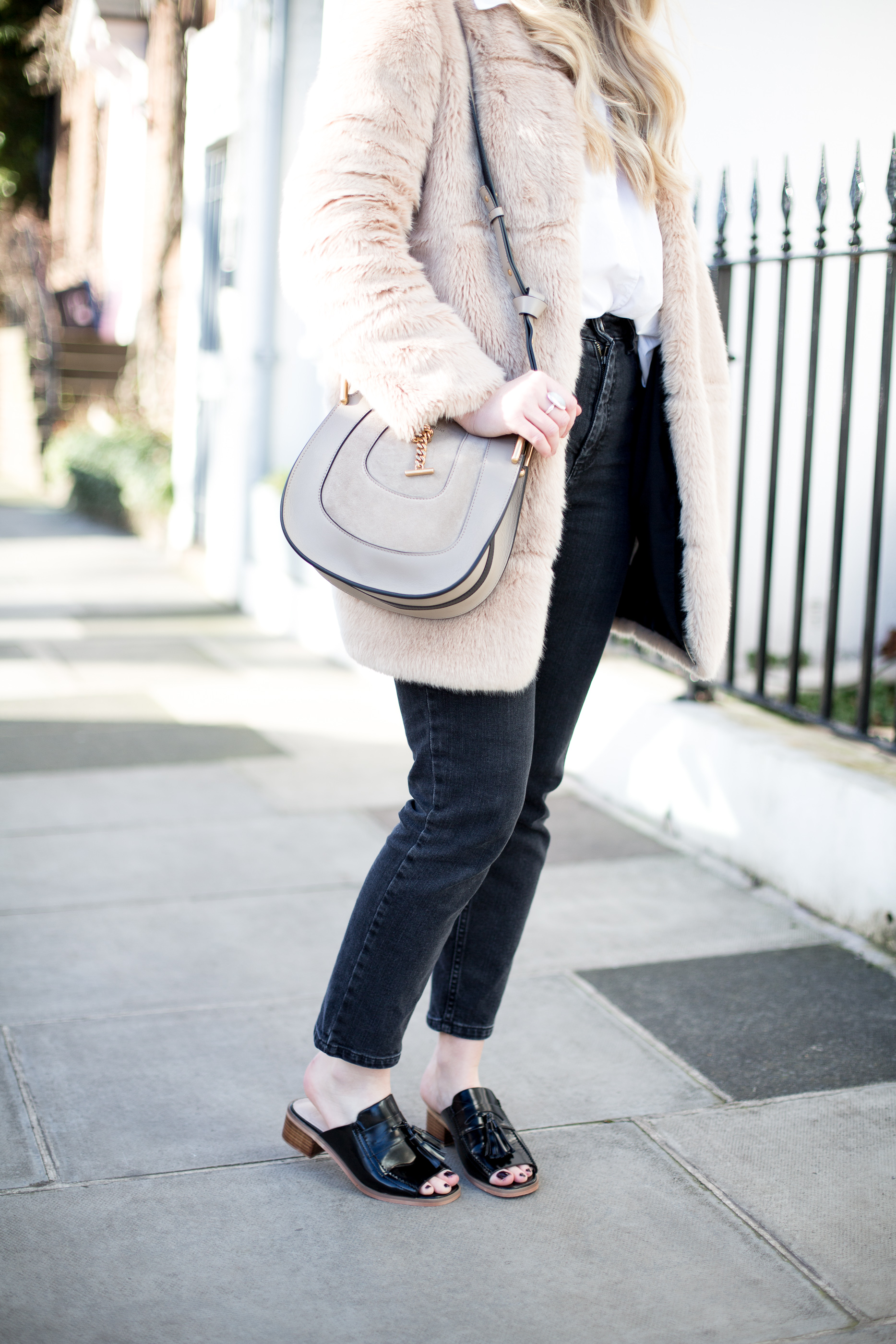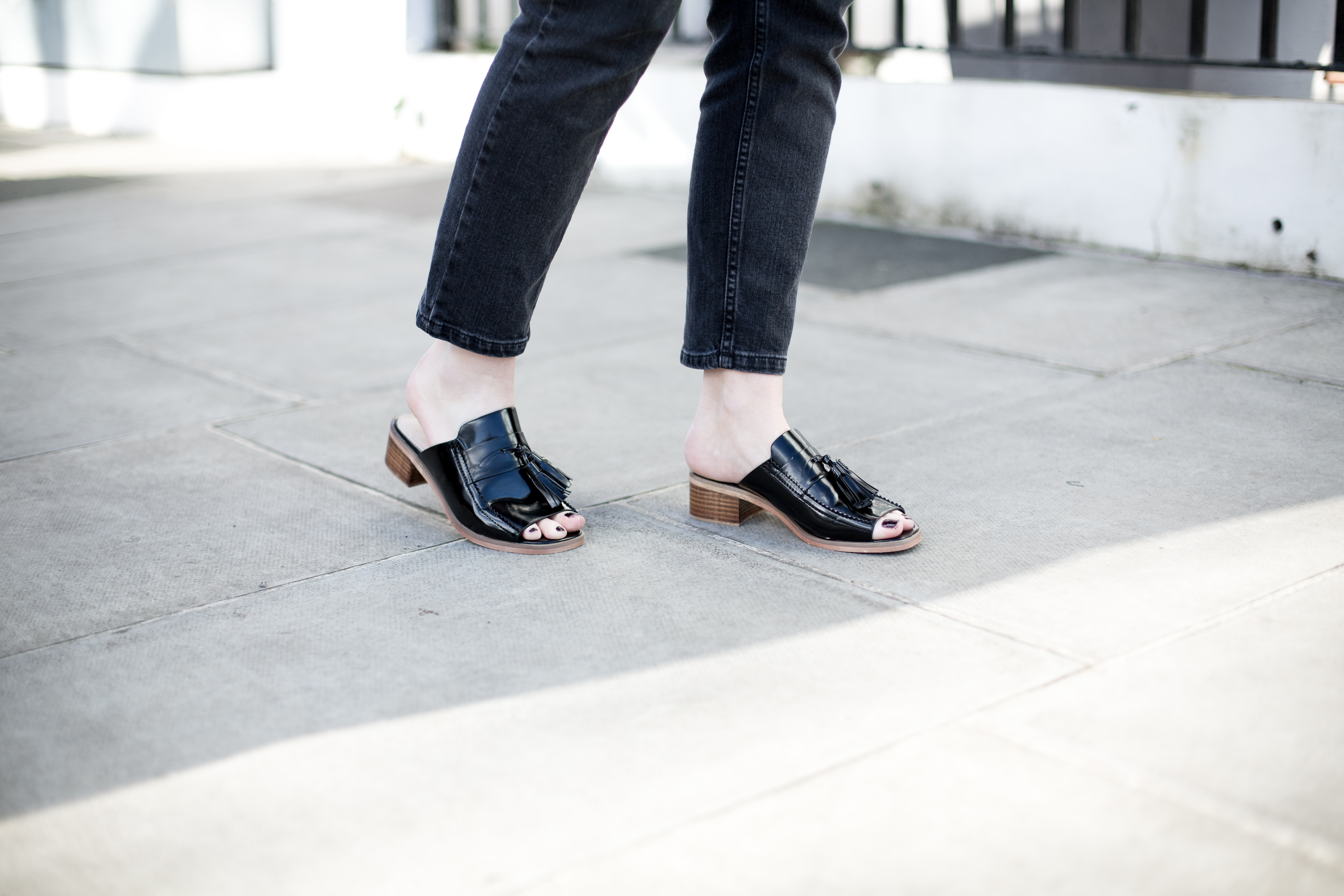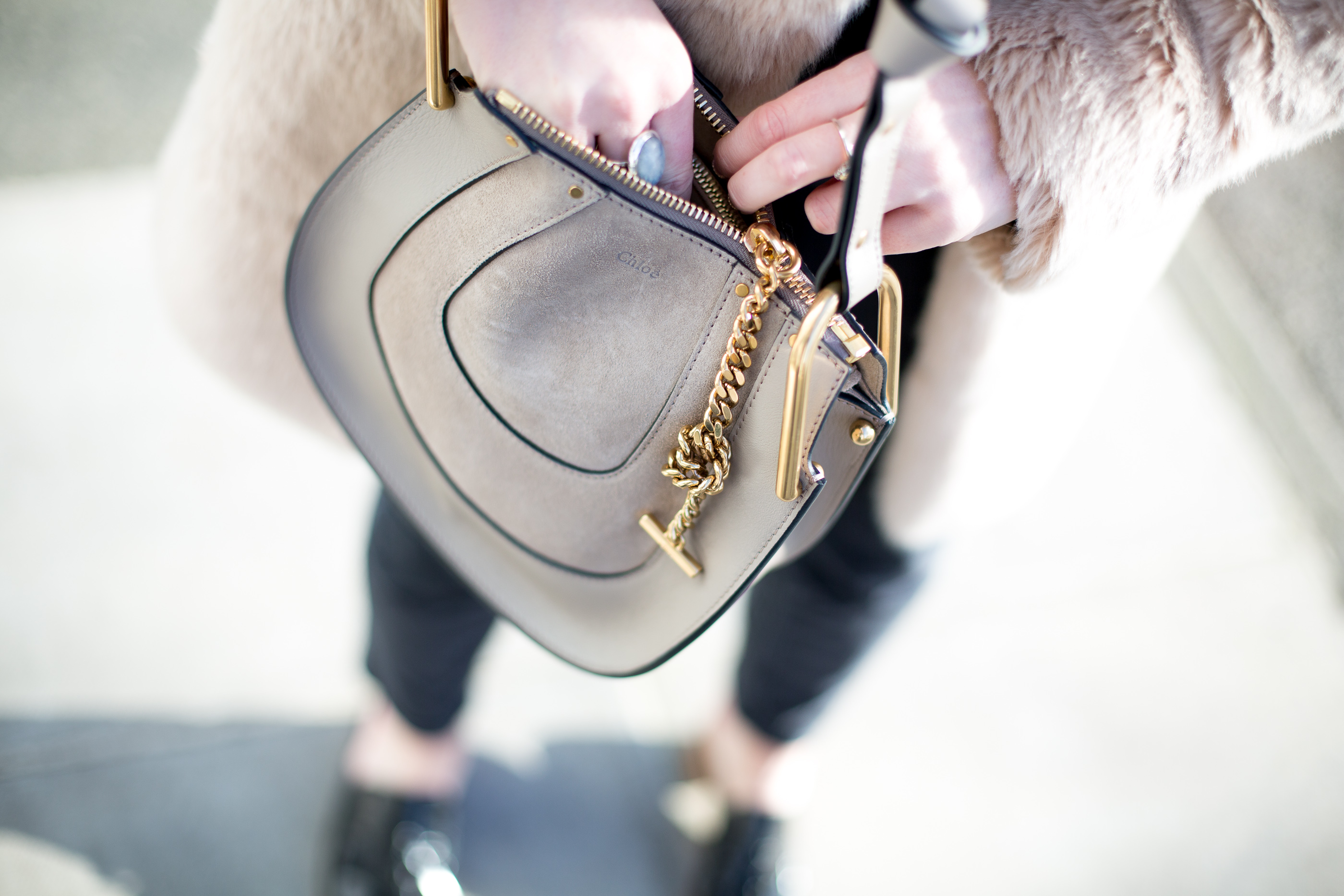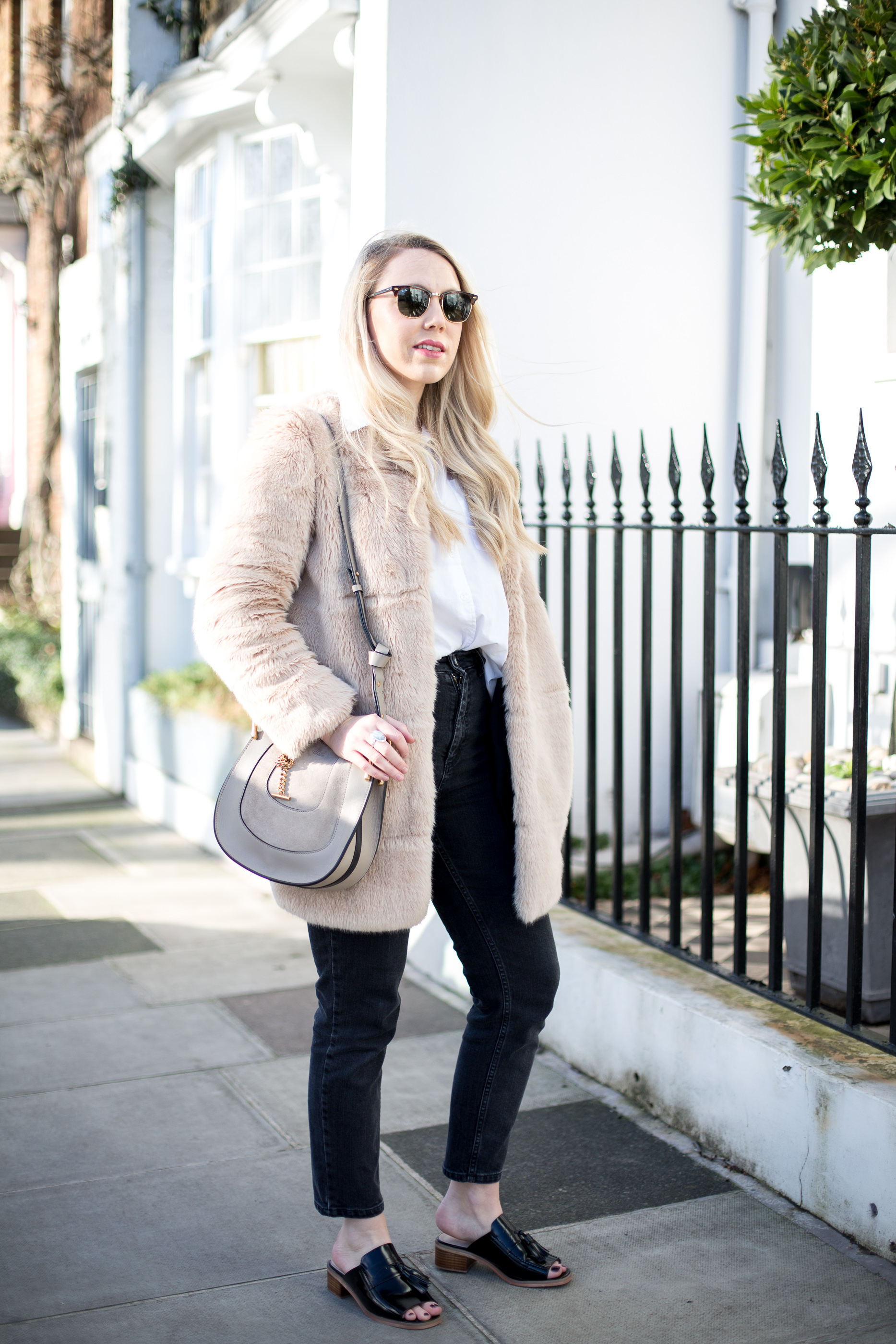 ---
WHAT I'M WEARING
. CHLOE HAYLEY . ZARA FUR COAT . ASOS FARLEIGH JEANS . ASOS WHITE SHIRT & ASOS THRILLER MULES .

---
5 TIPS TO HELP YOU SURVIVE MONDAYS
#1 POWER DRESS
First things first, if you want to hit Monday properly, you need to get your outfit right. My top tip is to prep your outfit the night before, when bleary eyed sleepiness isn't so overwhelming, but also to dress up. There's nothing like a little power dressing to boost your confidence, get you in the mood and prepare you for what's ahead. Monday's the day for a killer ensemble.
#2 FUEL
Start the day right … coffee (and lots of it) along with a hearty fuelling breakfast to give you energy for the day ahead. Without coffee I can barely speak until about 10am, so an early morning caffeine boost as well as a healthy and energising breakfast is key. For weekdays chia seed porridge is a really nice and easy breakfast, or if you have a little more time avocado & eggs is always a winner.
#3 TO DO LIST
As soon as you hit your desk, grab that notebook and start writing lists, lists are a godsend and the only way to start your day productively in my opinion. If you're crazy busy and have a manic week ahead, taking 10 minutes to get some clarity and order to your to do list will really help with productivity and stress! If you really want to get ahead, use your commute to tackle your emails & start preparing your to do list before you even get to the office.
#4 TAKE A BREAK
Start the week as you mean to go on. Monday for me is a great day to ace health wise, and so a lunch time Pilates session is a great way of breaking up my day, clearing my mind, toning my butt and generally boosting my energy for the afternoon. Even if lunch time exercise isn't your game, leave your desk, get some fresh air and take a break at lunch time.
#5 INSPIRATION
Whether it's an inspirational quote as your screensaver, a notebook with little words of wisdom tucked inside or even a motivational home page for your web browser (I love to use Momentum Dash). Momentum dash not only shows you beautiful images everyday on rotation, it also gives you a motivational quote and an opportunity to set yourself a goal for the day ahead. There's nothing like a little inspirational quote to boost your mood and help you through the day.
---
What do you think of my Monday work style and more importantly have you got any other tips to help us all survive Mondays?