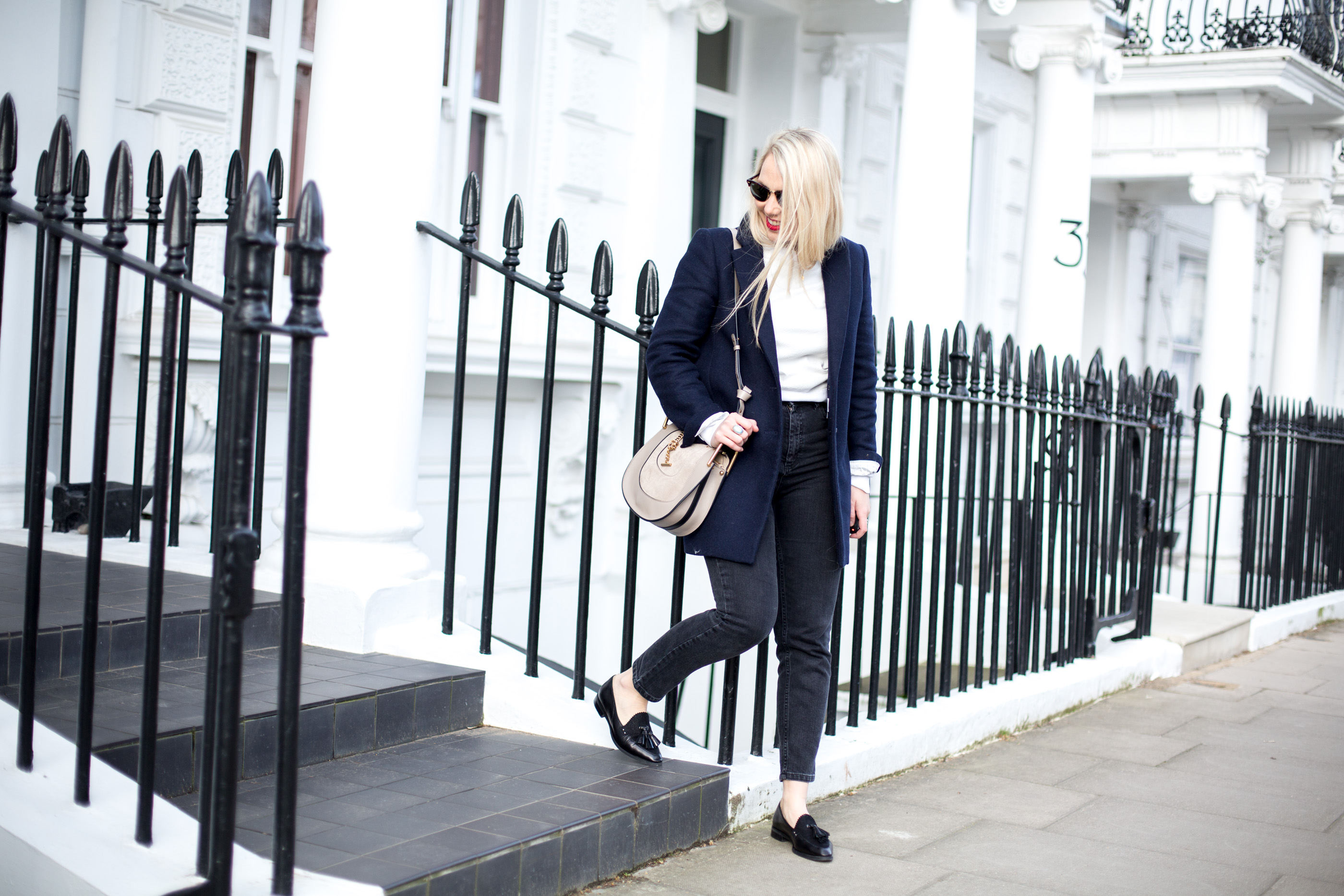 ---
MASTERING THE ART OF PUBLIC SPEAKING
---
 If anyone has the answer, let me know? I jest. Kinda. Today I'm presenting in front of a 50-60 strong marketing board … i present daily as part of my job, but i'm used to that now, I pitch a few times a year in front of Global CEO's and heads of major brands, I get nervous, but excited nervous, but tomorrow will be the first time (aside from at uni perhaps) when I will have presented in front of over 50 people. I'm keeping surprisingly calm, but I thought (given it's on my mind n' all) today I'd share my top advice for public speaking, for feeling confident, presenting energetically and coherently, and most important looking and feeling comfortable.
---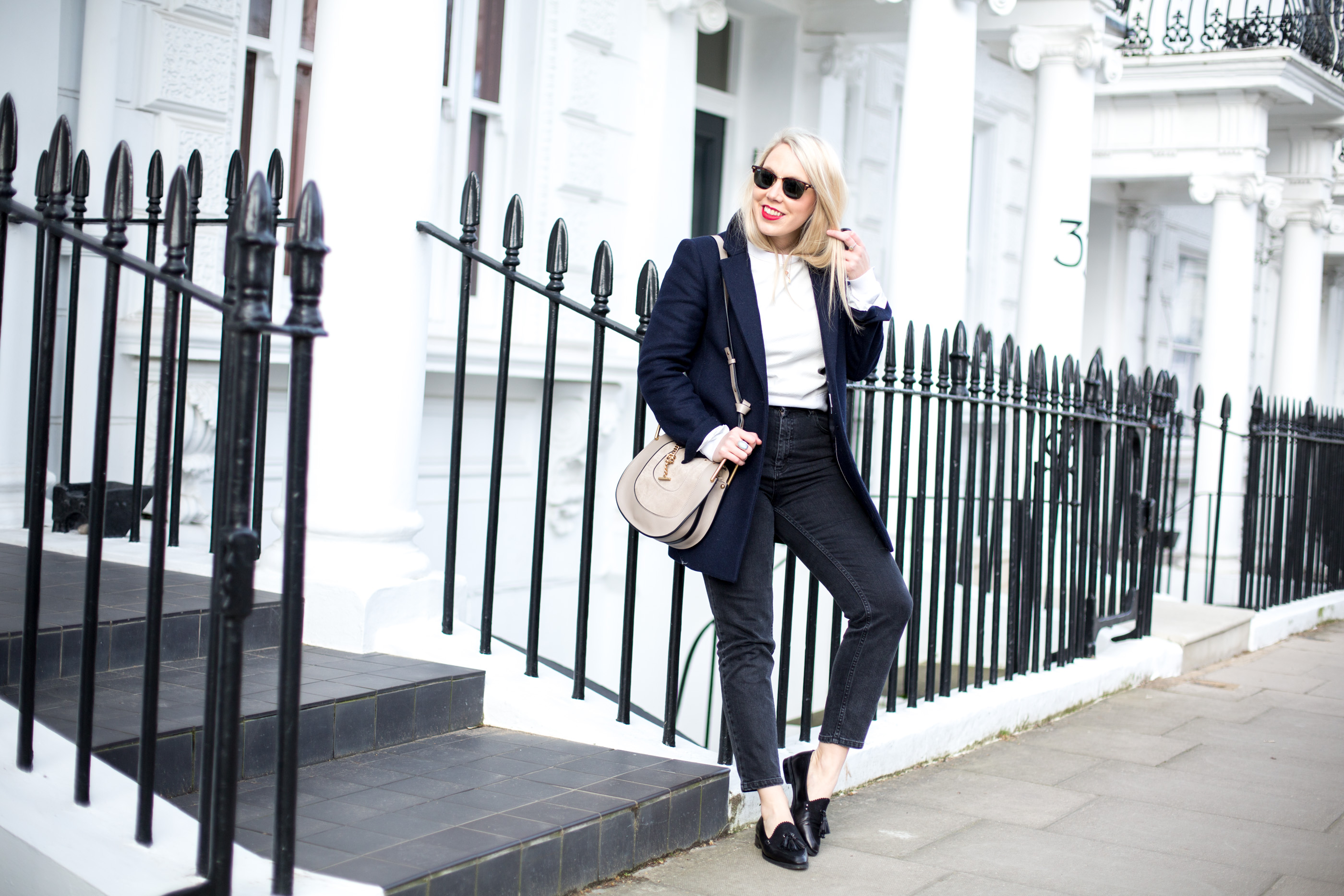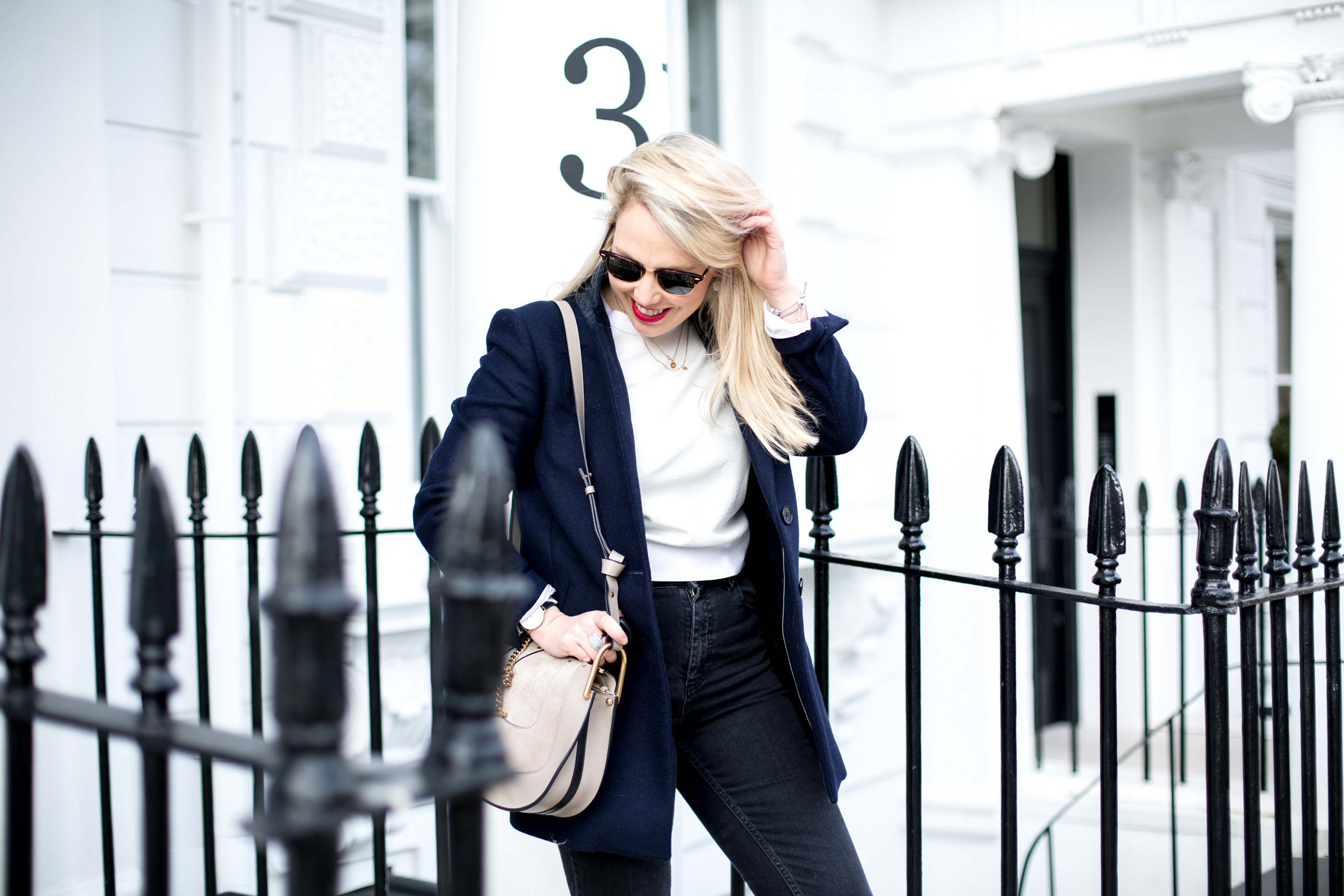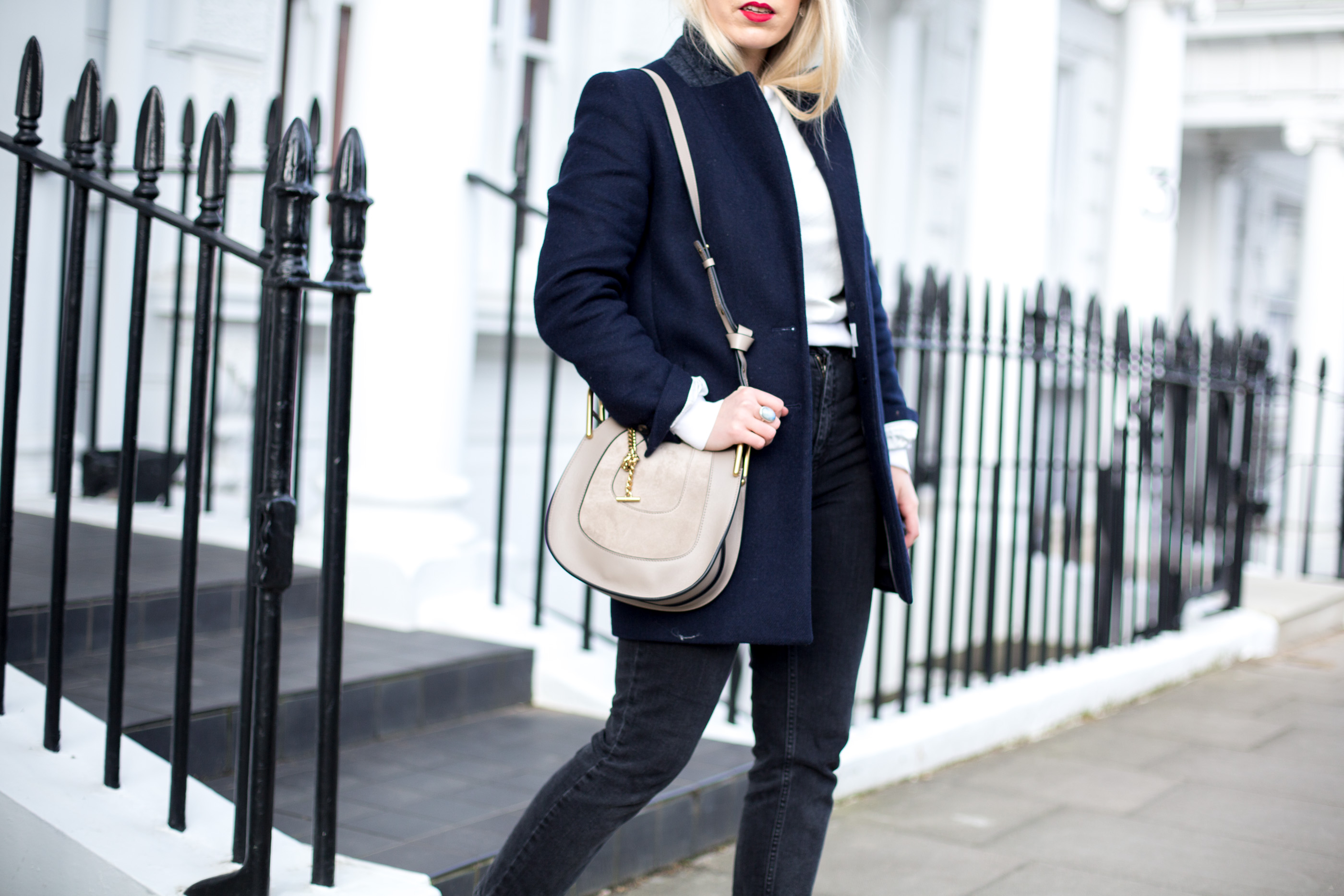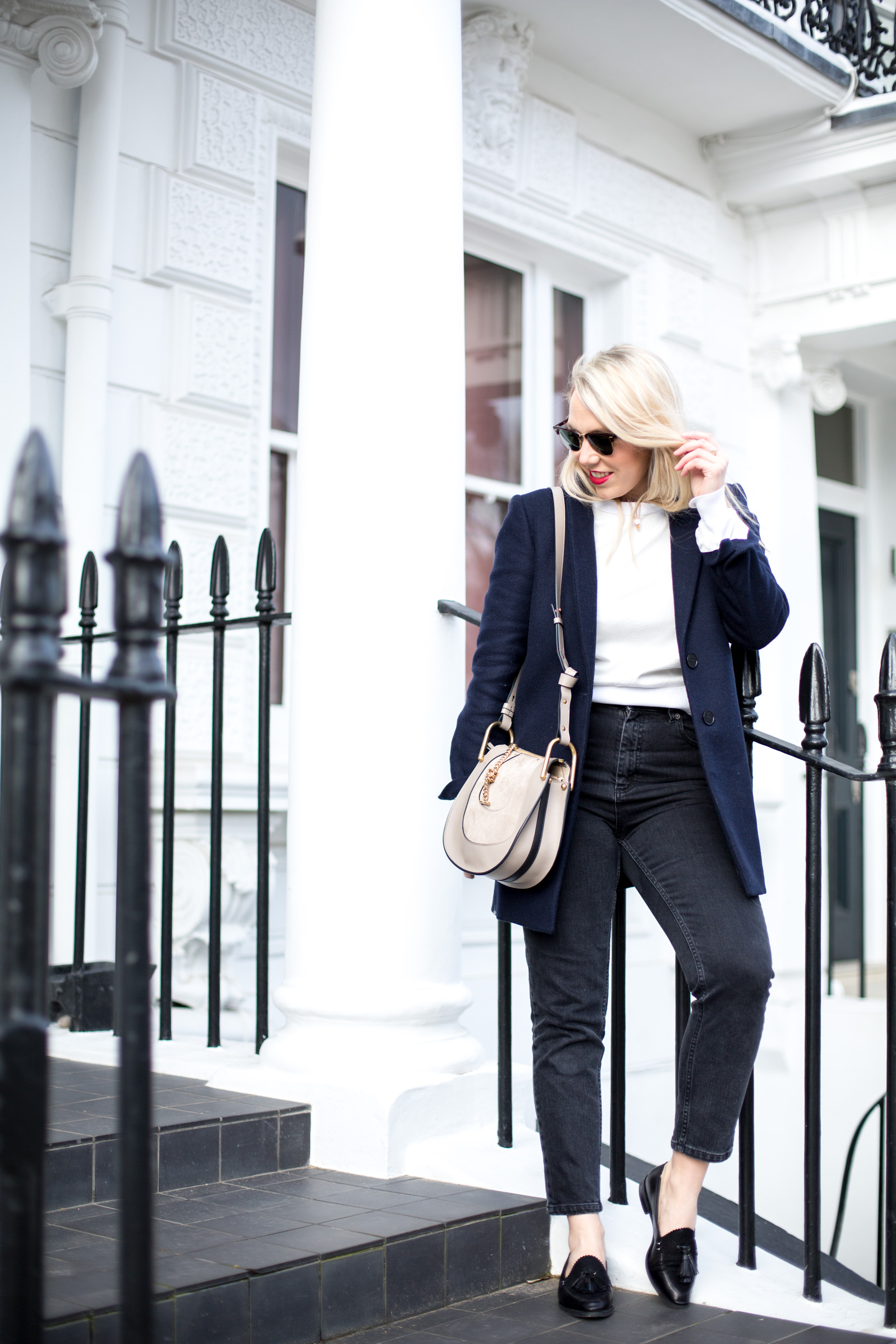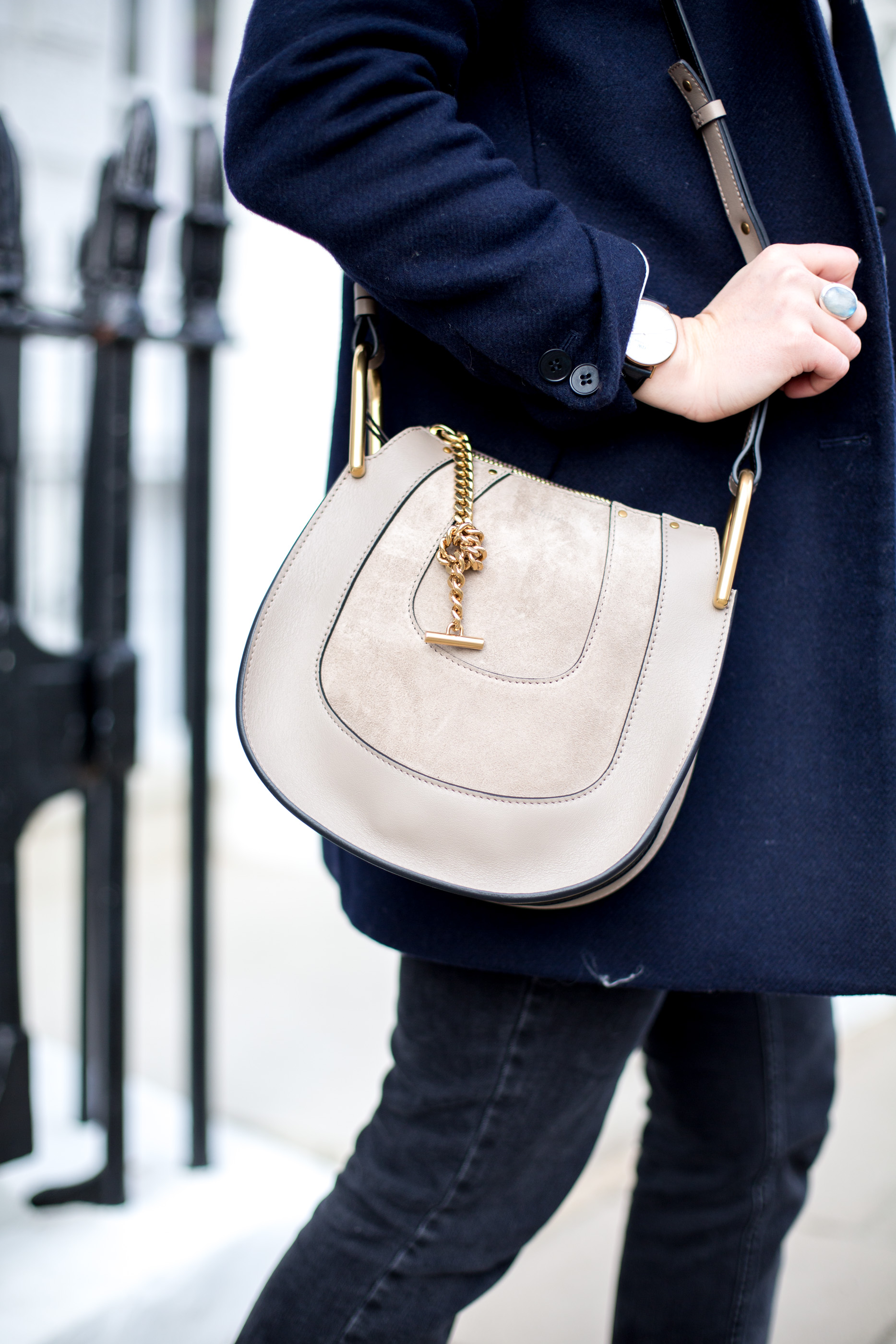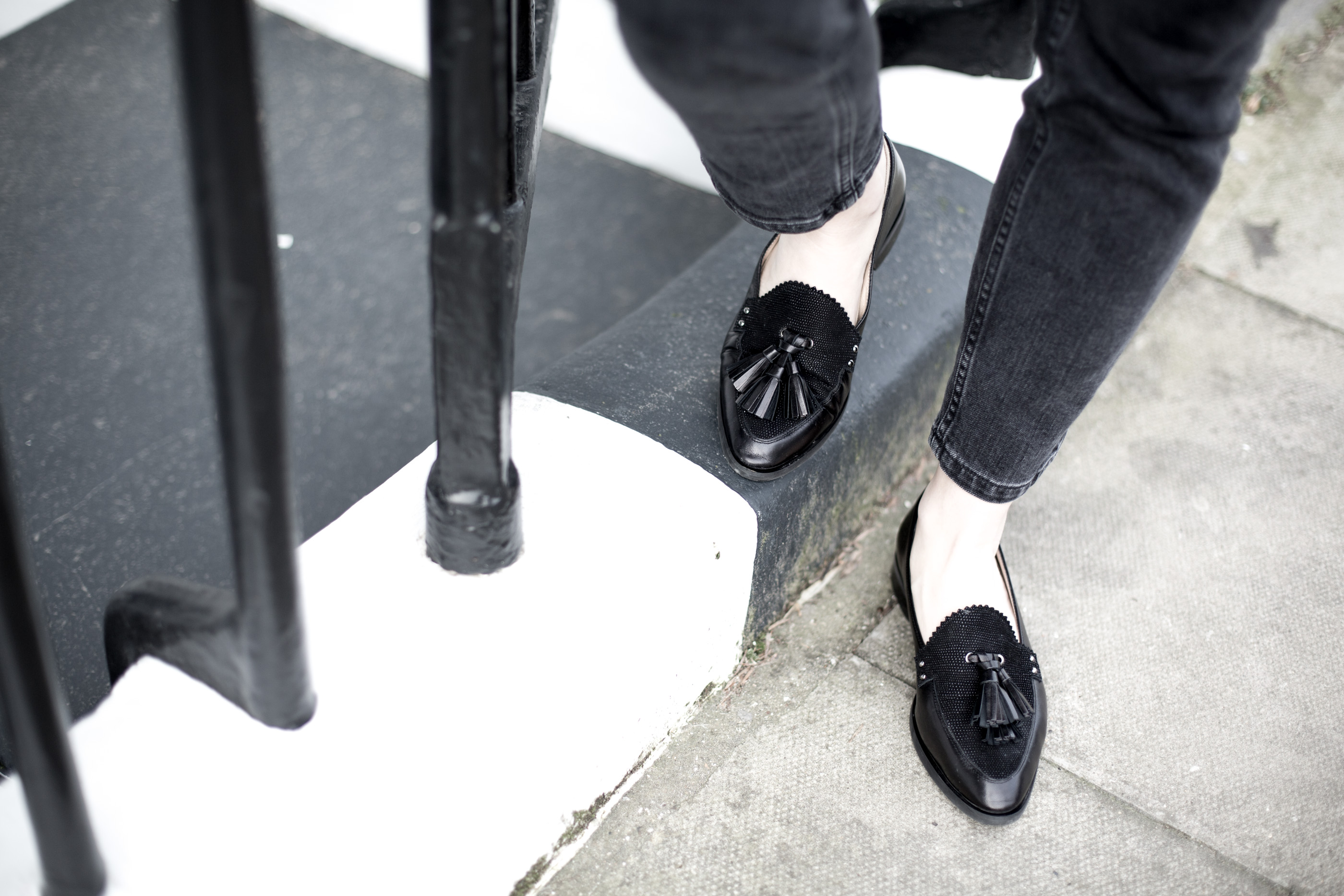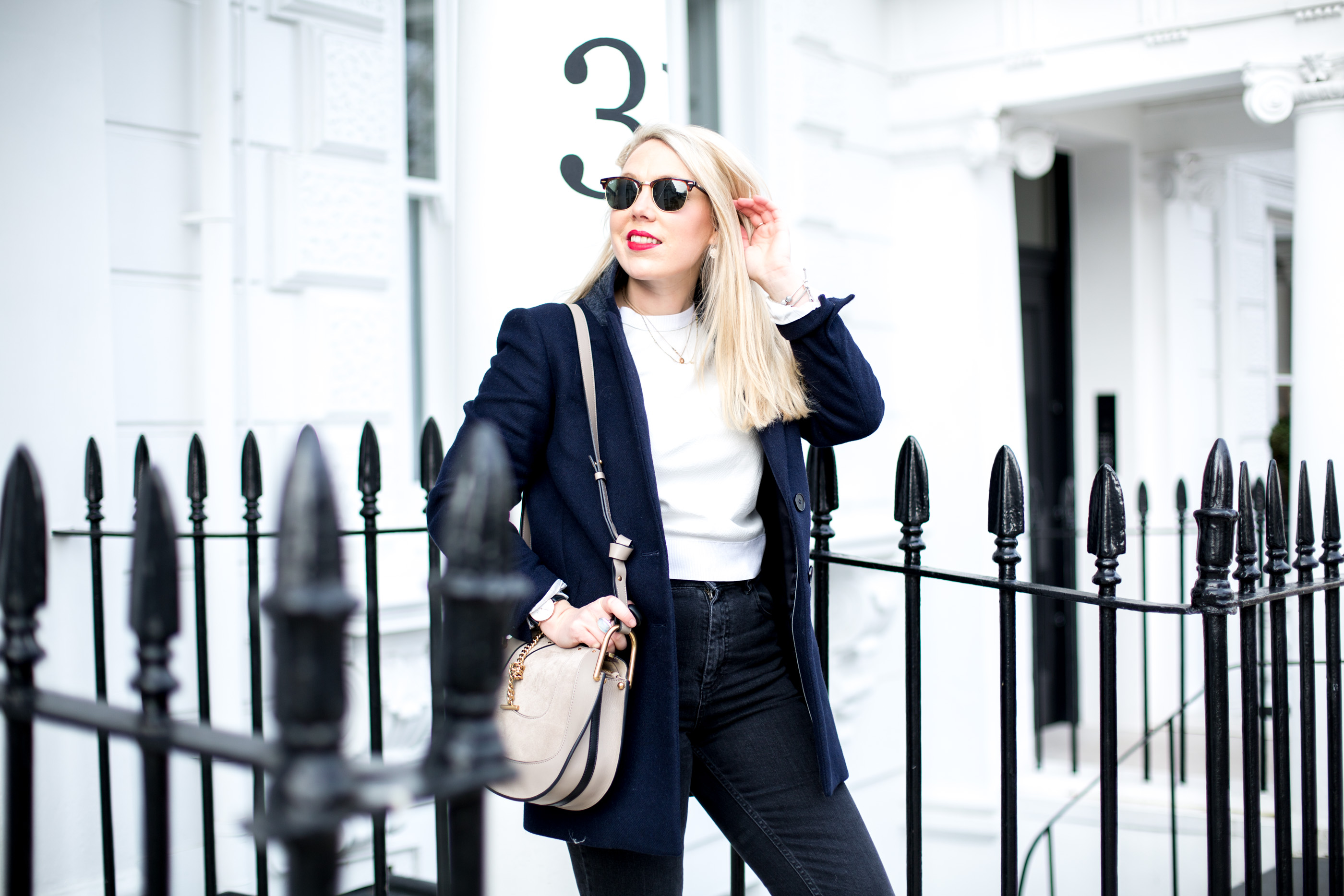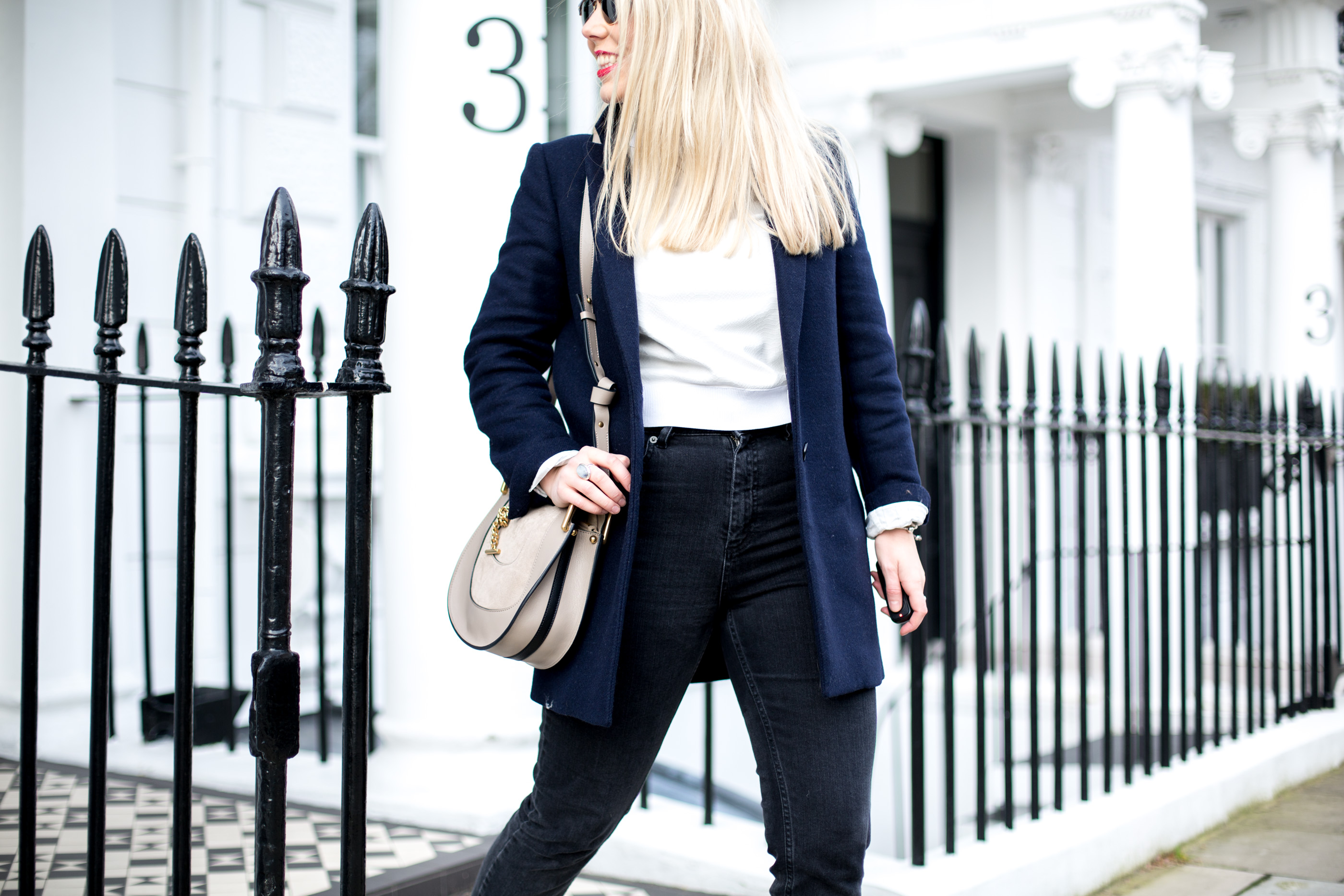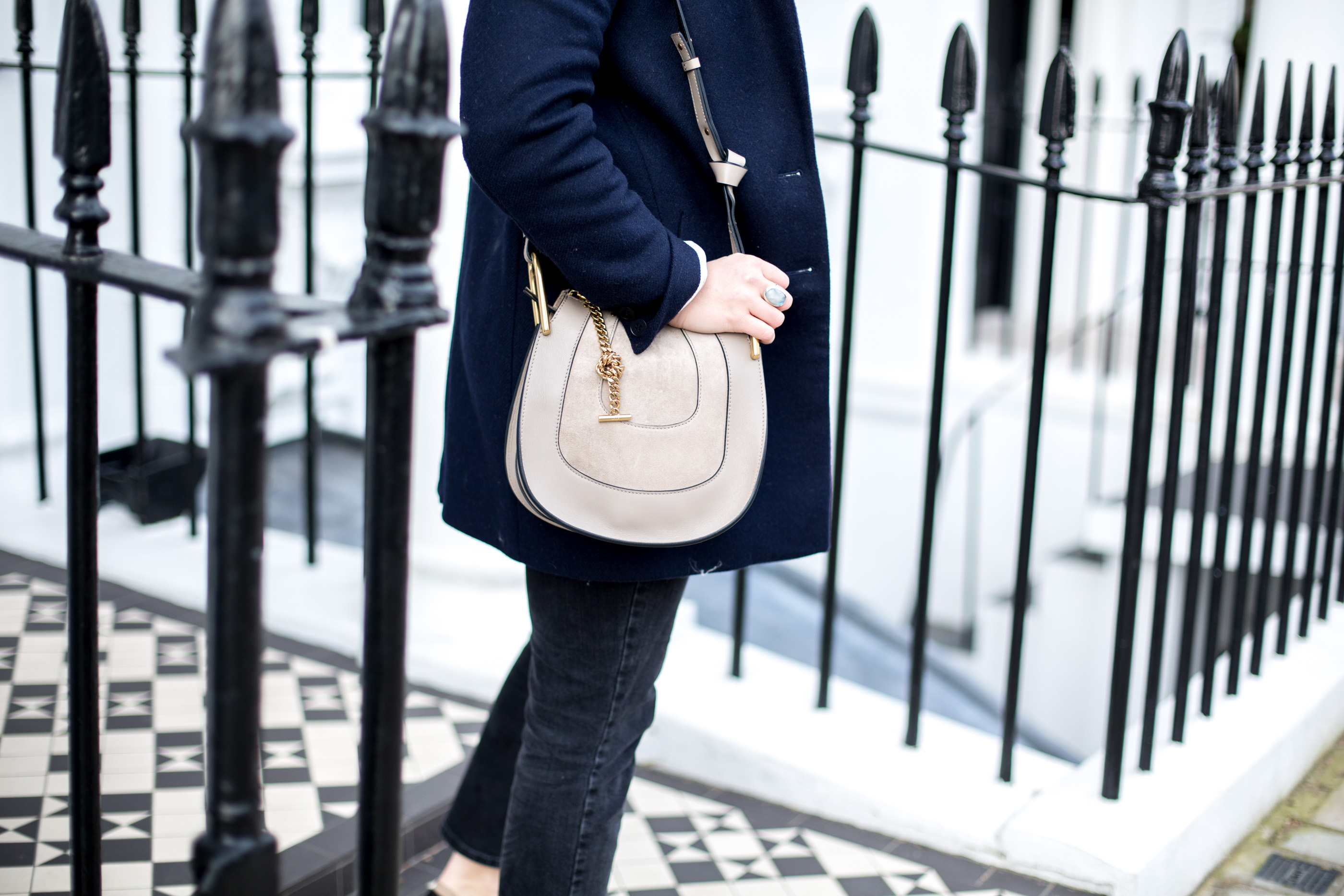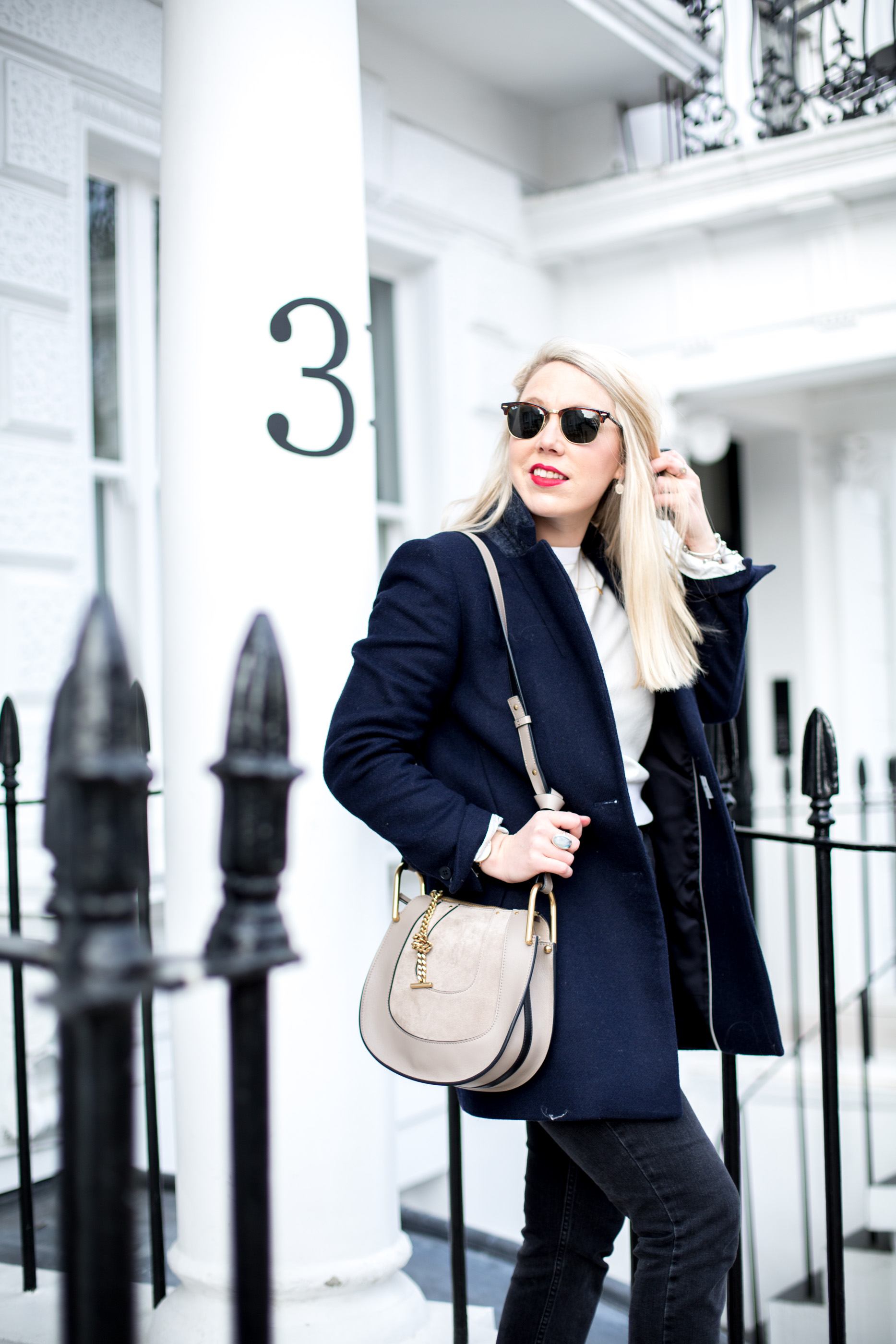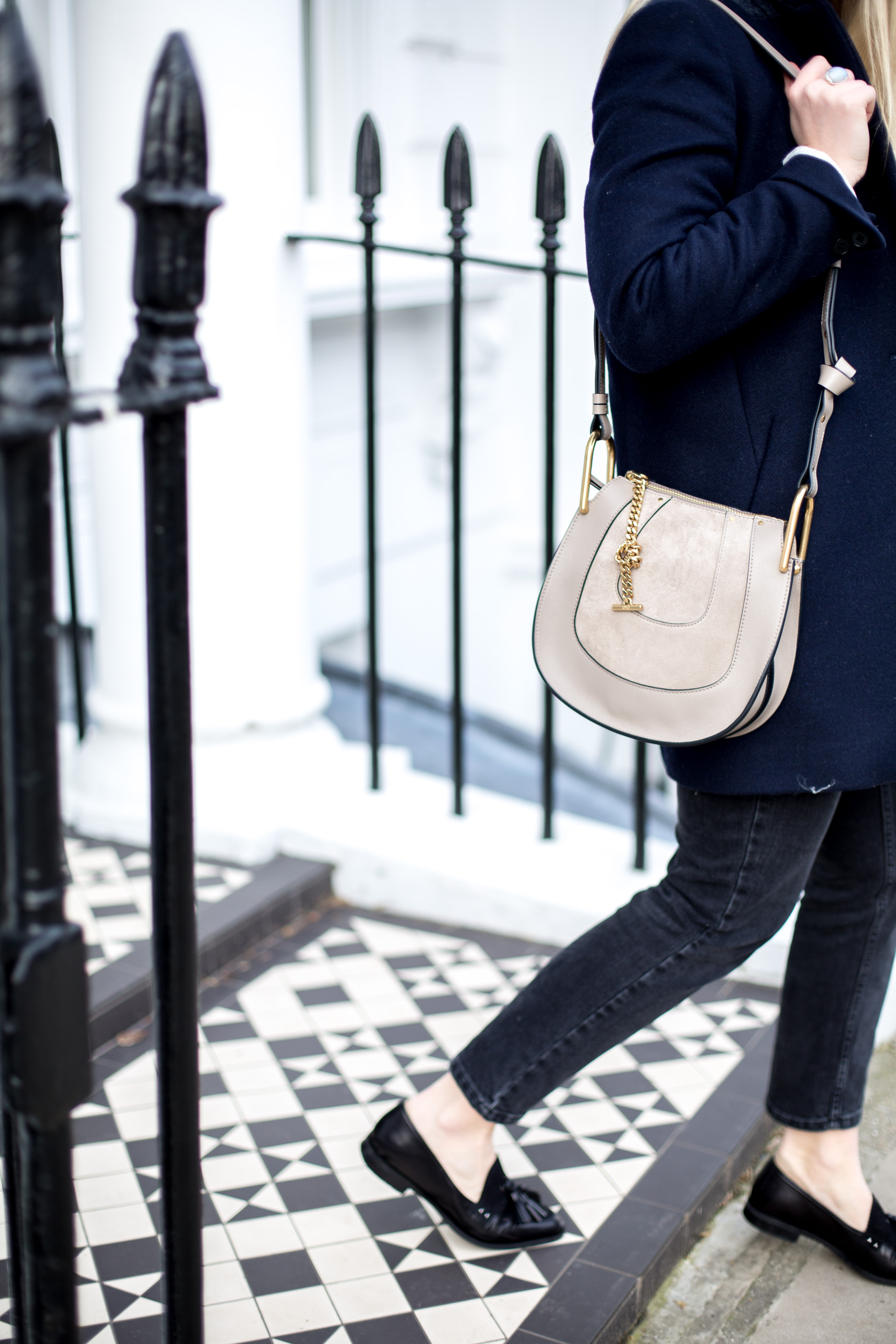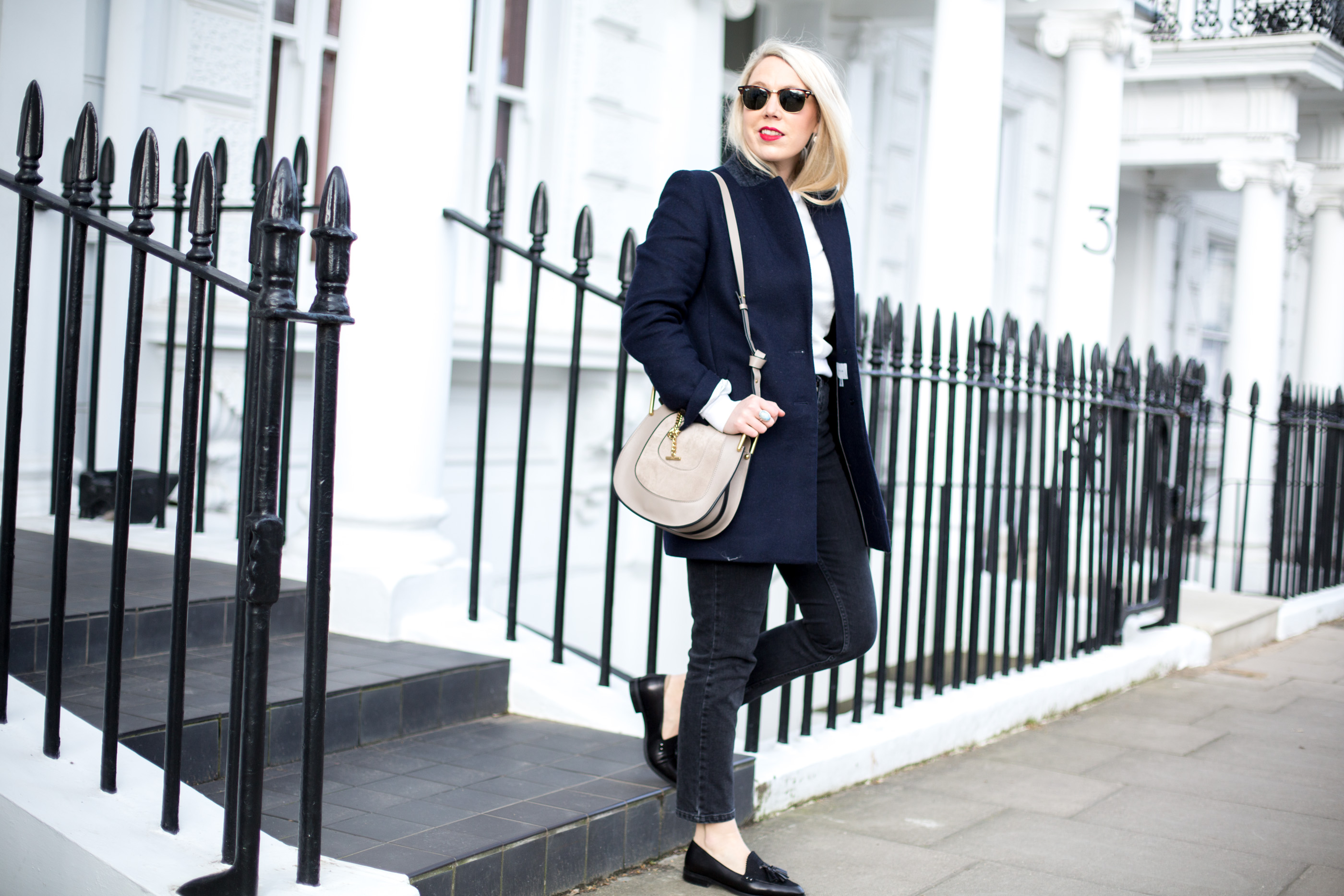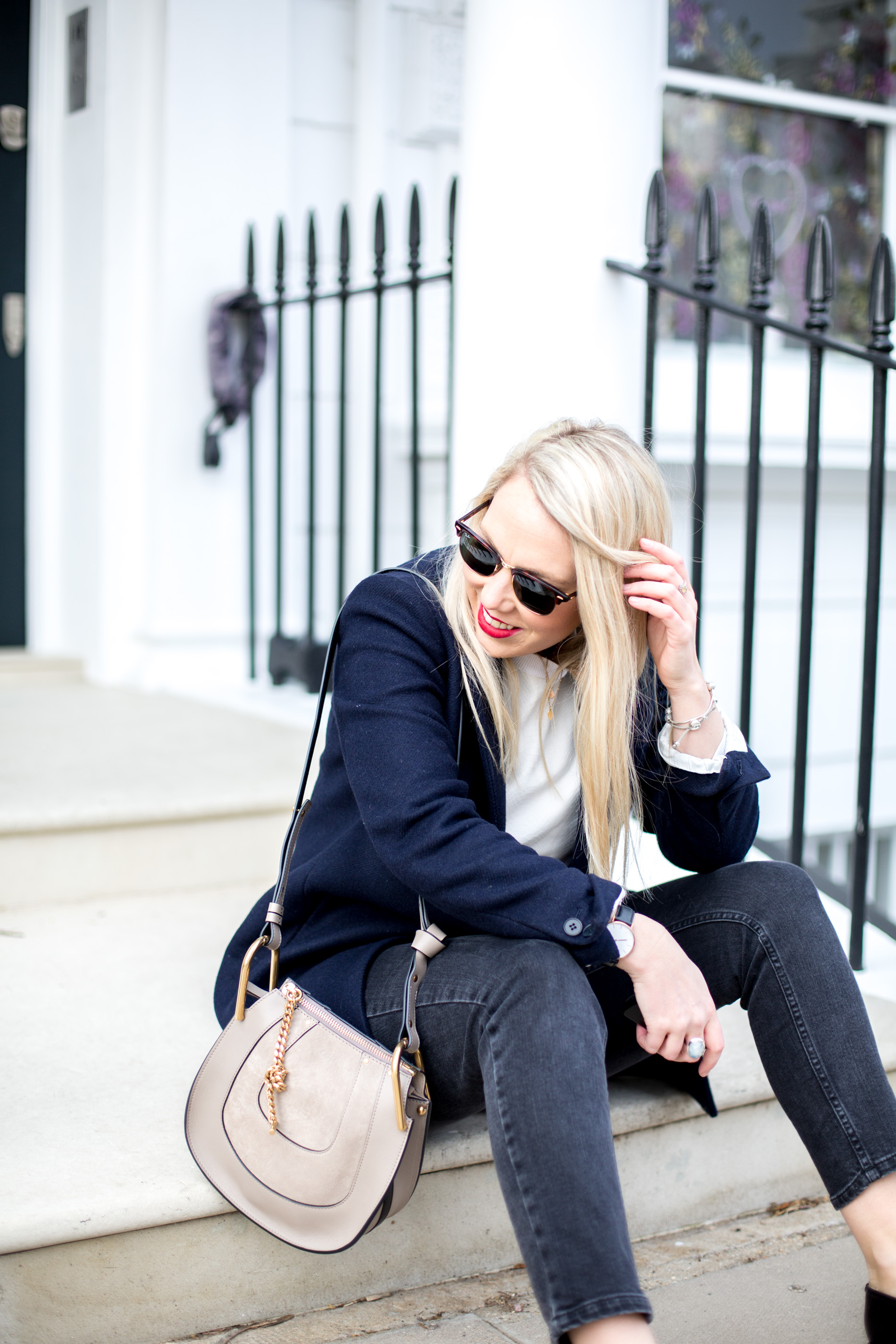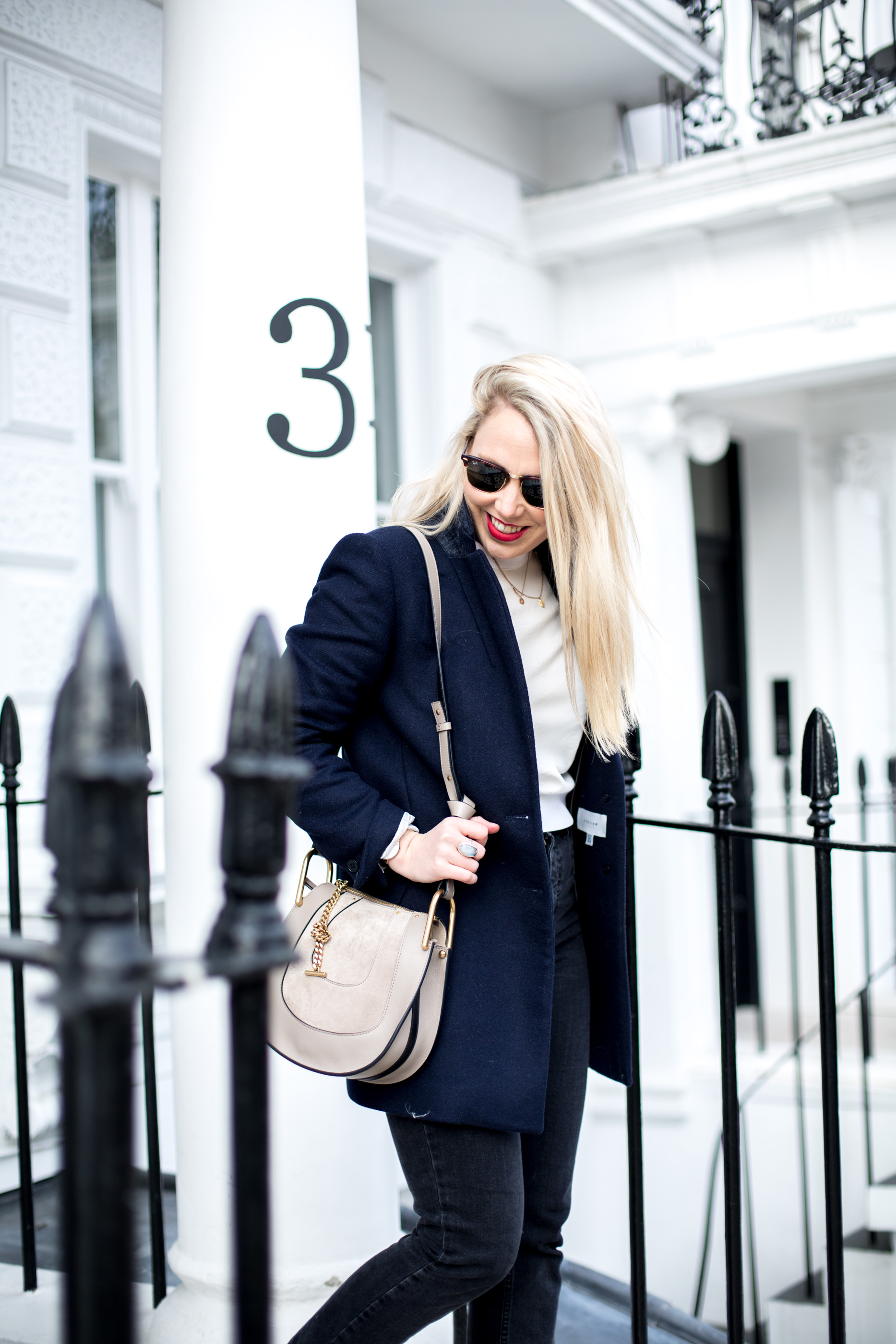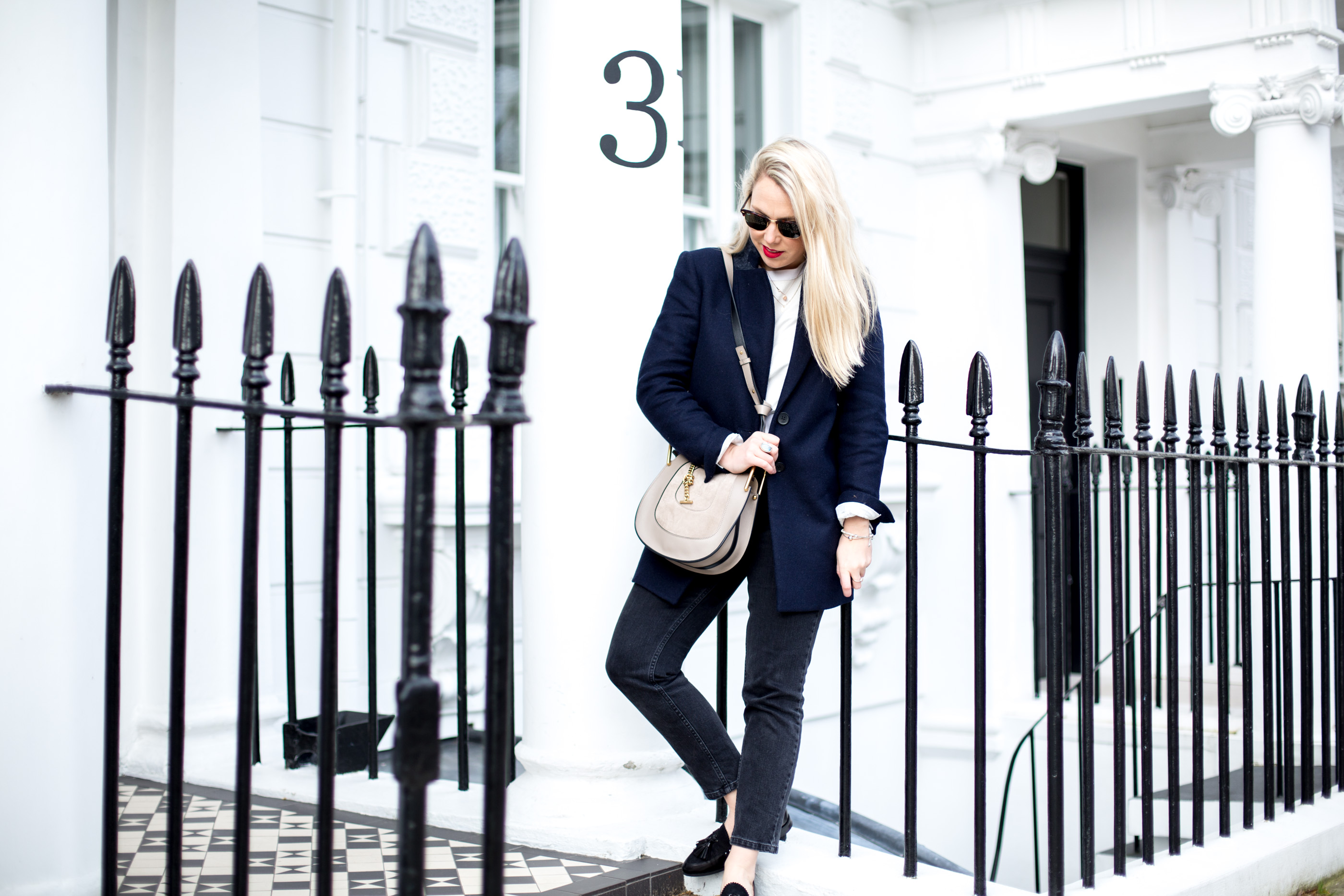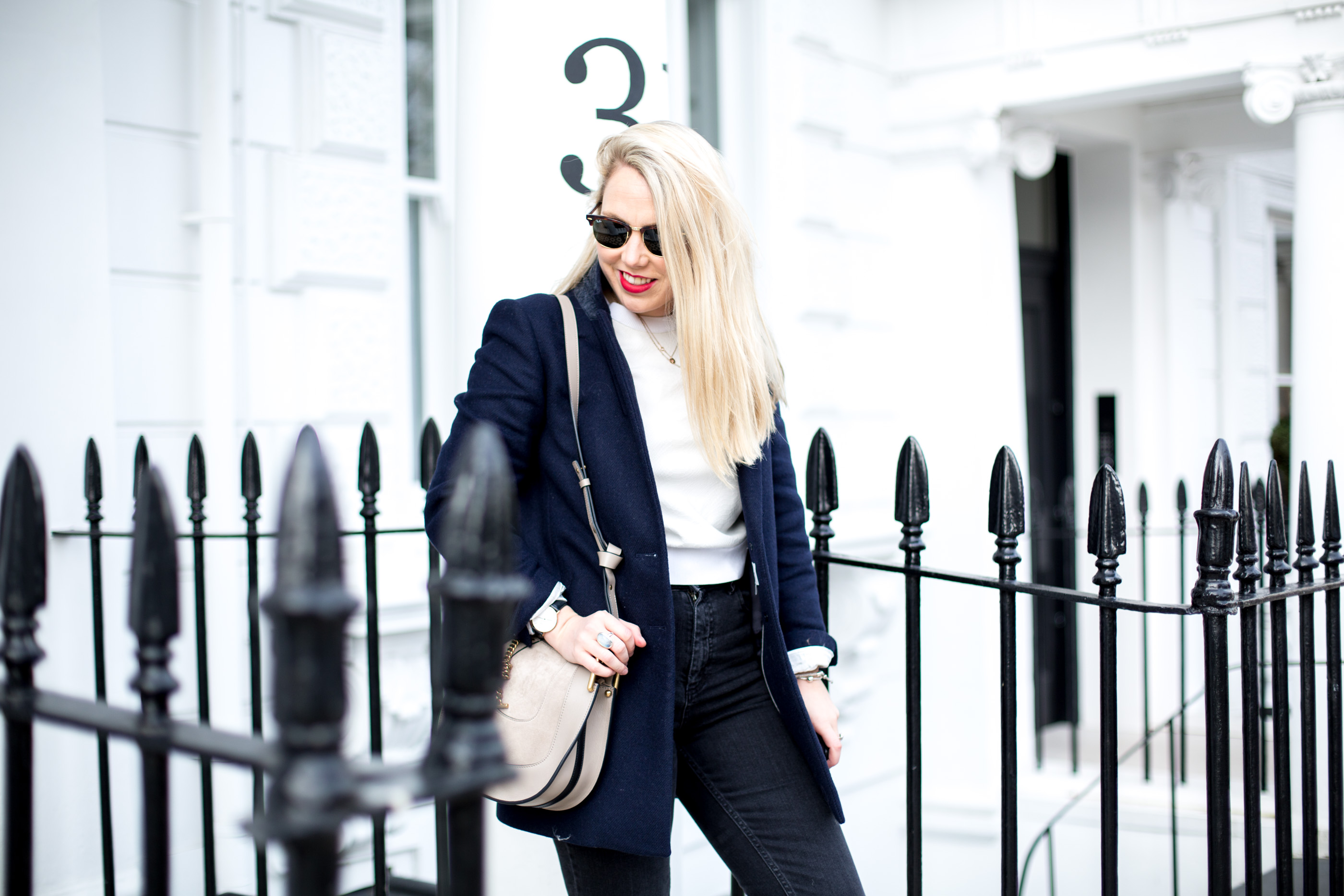 ---
. JIGSAW COAT . TOPSHOP CREAM SWEATER . ASOS FARLEIGH JEANS . CHLOE HAYLEY . RUSSEL & BROMLEY LOAFERS .

---
HOW TO BOOST YOUR CONFIDENCE & MASTER PUBLIC SPEAKING
#1 REHEARSE
If you don't prepare, then you won't feel confident. Obvious right? So be sure to allow yourself time to properly practice, to rehearse and to feel confident that you know your stuff. Present to yourself in the mirror, write out your script over and over, art work your presentation to oblivion, whatever it is that helps you prepare. Do it. And do it until you can't help but admit to yourself that you know it inside out.
#2 DRESS FOR IT
Feeling under dressed or over dressed will hinder with your confidence. Mastering the art of dressing is something that will subtly help boost your confidence when your pubic speaking. For me, I prefer to dress up a little, sport a heel (nothing too high, but enough to give me a little oomph), but my cardinal rule is to never wear anything too tight. Finding an outfit you feel comfortable in, but also gives you that power dressing energy is a simple way to give your confidence a spike.
#3 POWER POSE
Before the meeting itself, hit the bathroom and practice Amy Cuddy's infamous power pose – shoulders back, and pull off your best super man esque stance. There's scientific theory behind how body language can improve your confidence, and i have to say it Amy Cuddy's trick works like magic.  In my opinion great presenters have a kind of energy that keeps you engaged the whole time, they talk, they walk, and they have energy … and so making sure you relax your mind and body before your meeting is a really important factor in not only feeling confident, but looking confident too.
#4 DITCH THE SCRIPT
Scripts should be banned. They aren't natural, they put you off, and the mean you take your eyes off the audience. All big no no's in my book. Write a script to help you remember things, if you really must take a few cue cards with you, but where possible ditch it all. You know it all, you just have to let yourself believe it. Which leads me to my final point …
#5 TRUST YOURSELF
You must trust yourself Trust yourself to know what you're presenting, trust yourself to know that if you make a mistake you'll pull it back, trust yourself to know that in actual fact, you probably won't make a mistake. If you believe in yourself, it'll show in your performance, in the way you speak, and in the way you stand.
Give yourself the pep talk you need to make you feel ready. And then just trust yourself to deliver. You always will.
---
I hope these tips help you next time you have a big presentation to face? I'd love to know if you found them helpful? And of course what you think of the #ootd too?