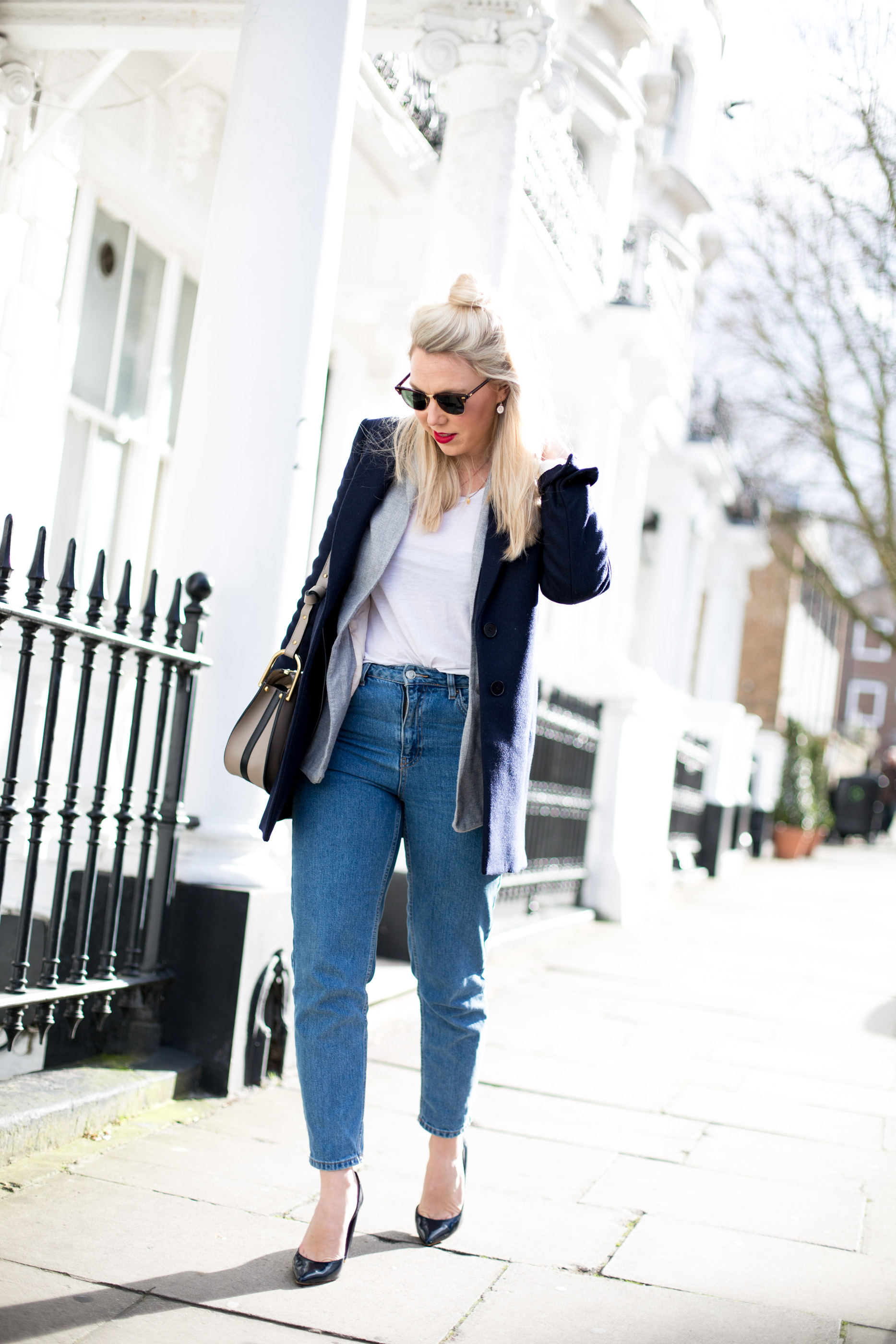 ---
MY DRESSED DOWN WORK STYLE
---
I've never had a work wardrobe and a life wardrobe, friends of mine have, and I suppose in some industries full suiting and booting is required. But in my industry as well as the blogging industry, things are a little more laid back and business chic is the style order of the day.
Some days a smart and more tailored look is required – a classic LBD or a straight leg trouser with a chic blouse, but others dressed up denim is more than enough. Today I thought I'd share one of my laid back office looks … great for days when you're running around town from meeting to meeting. Most days really.
---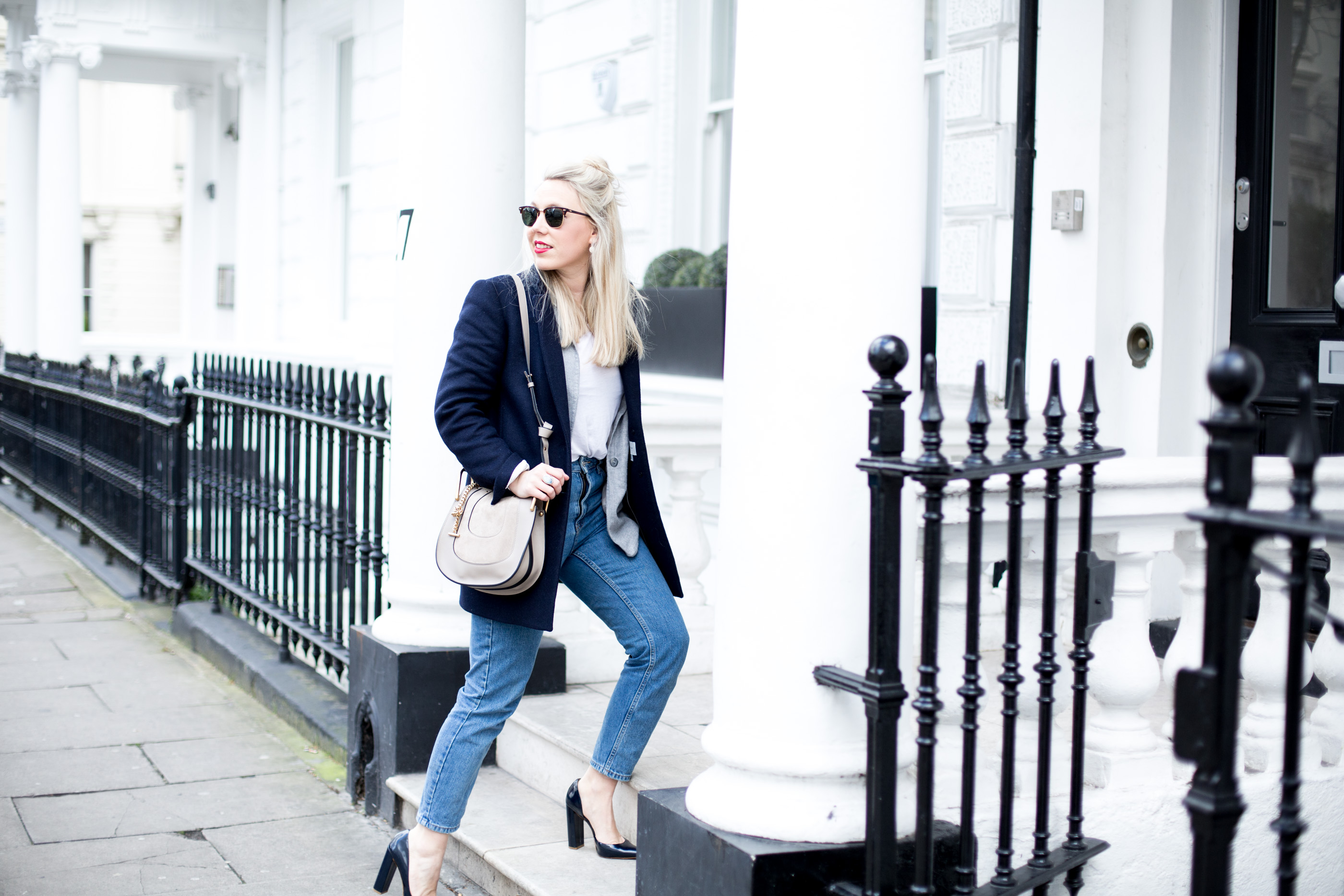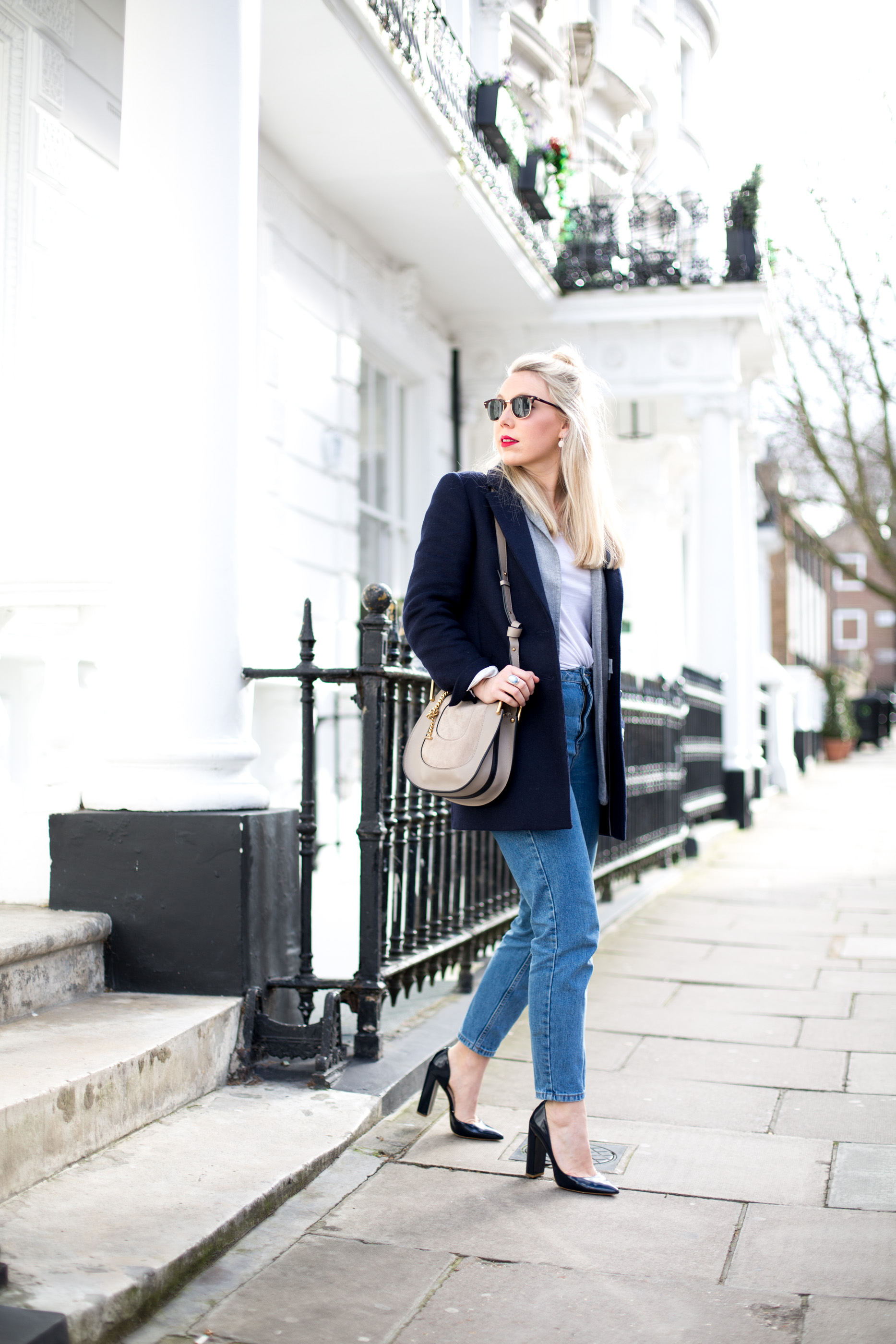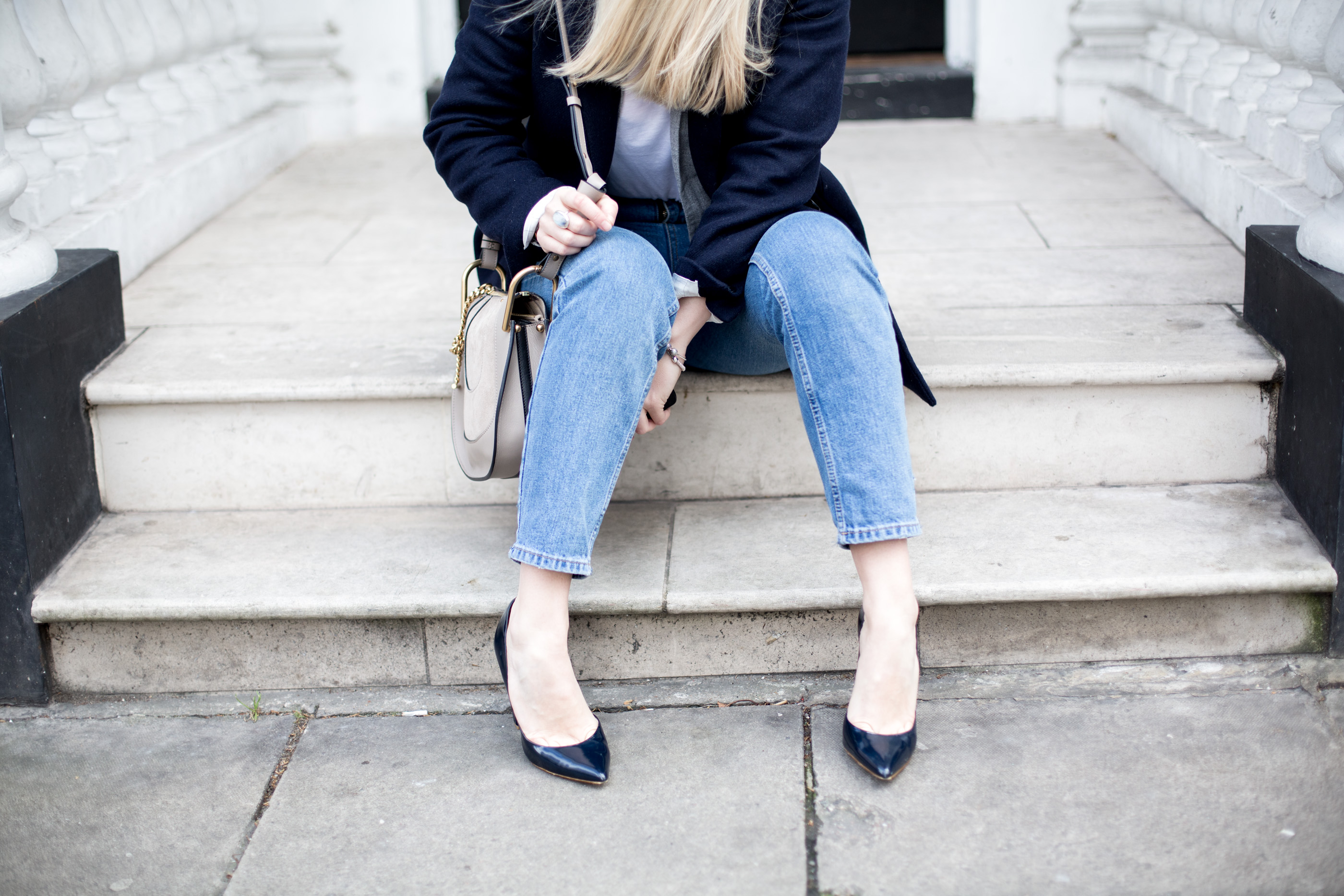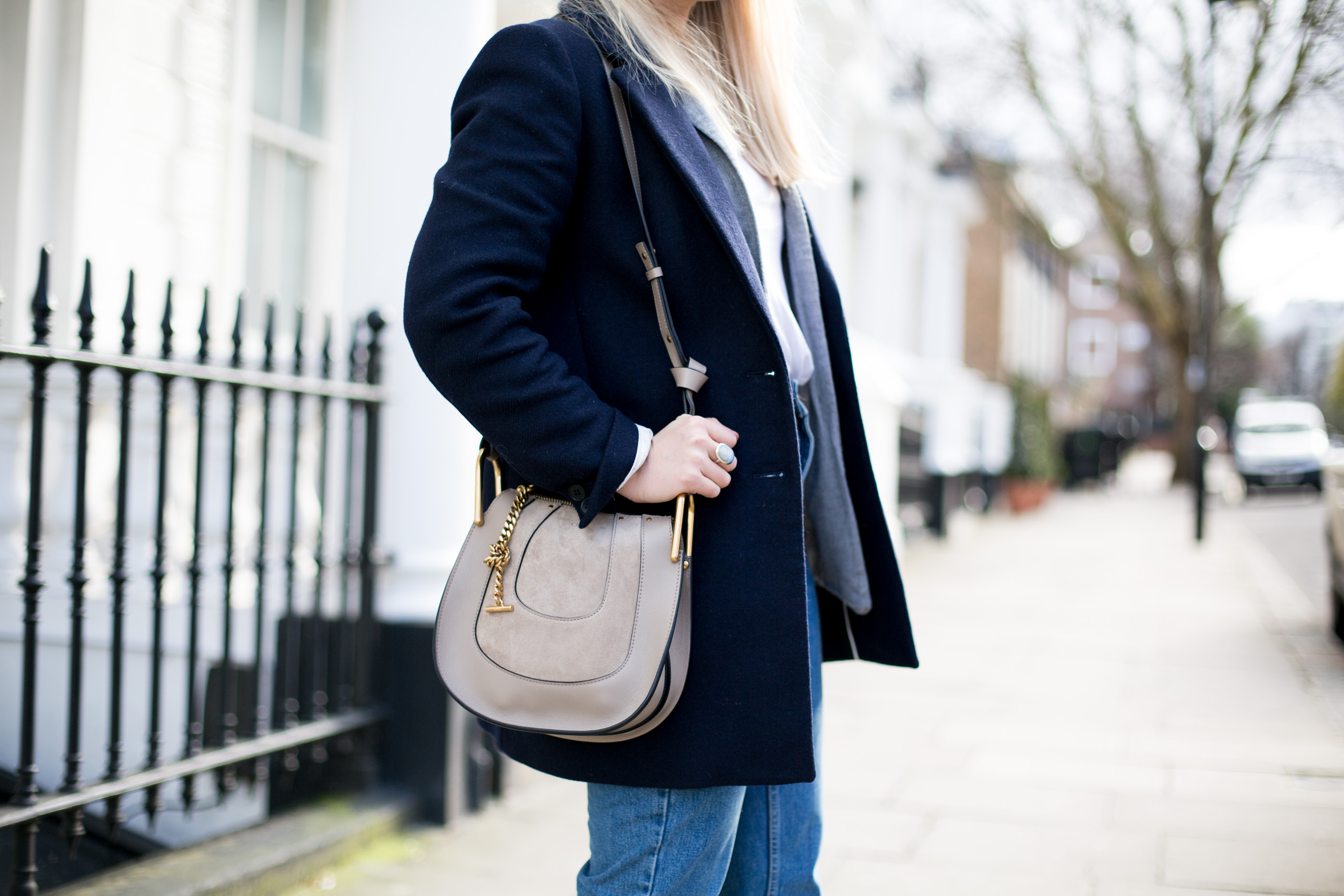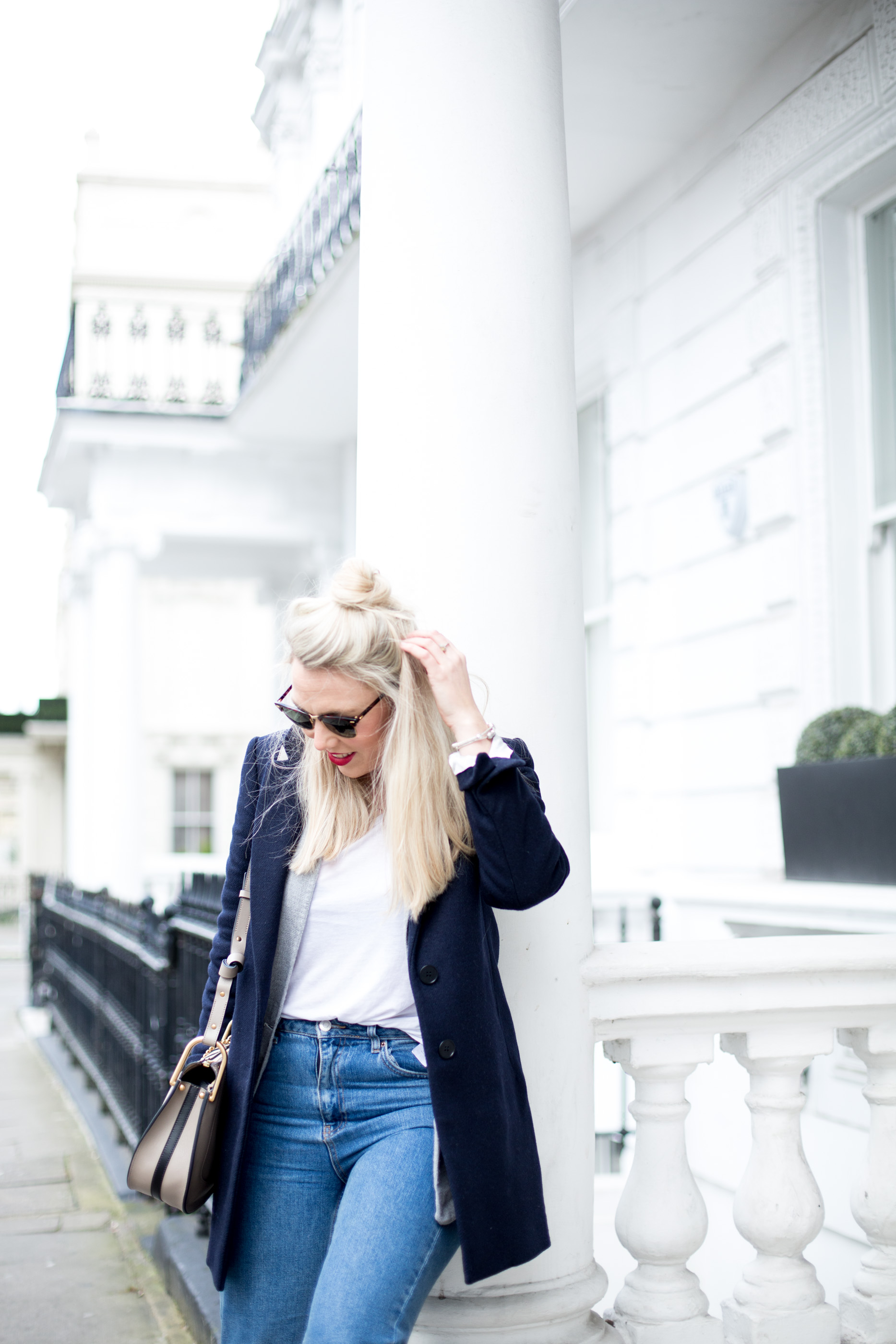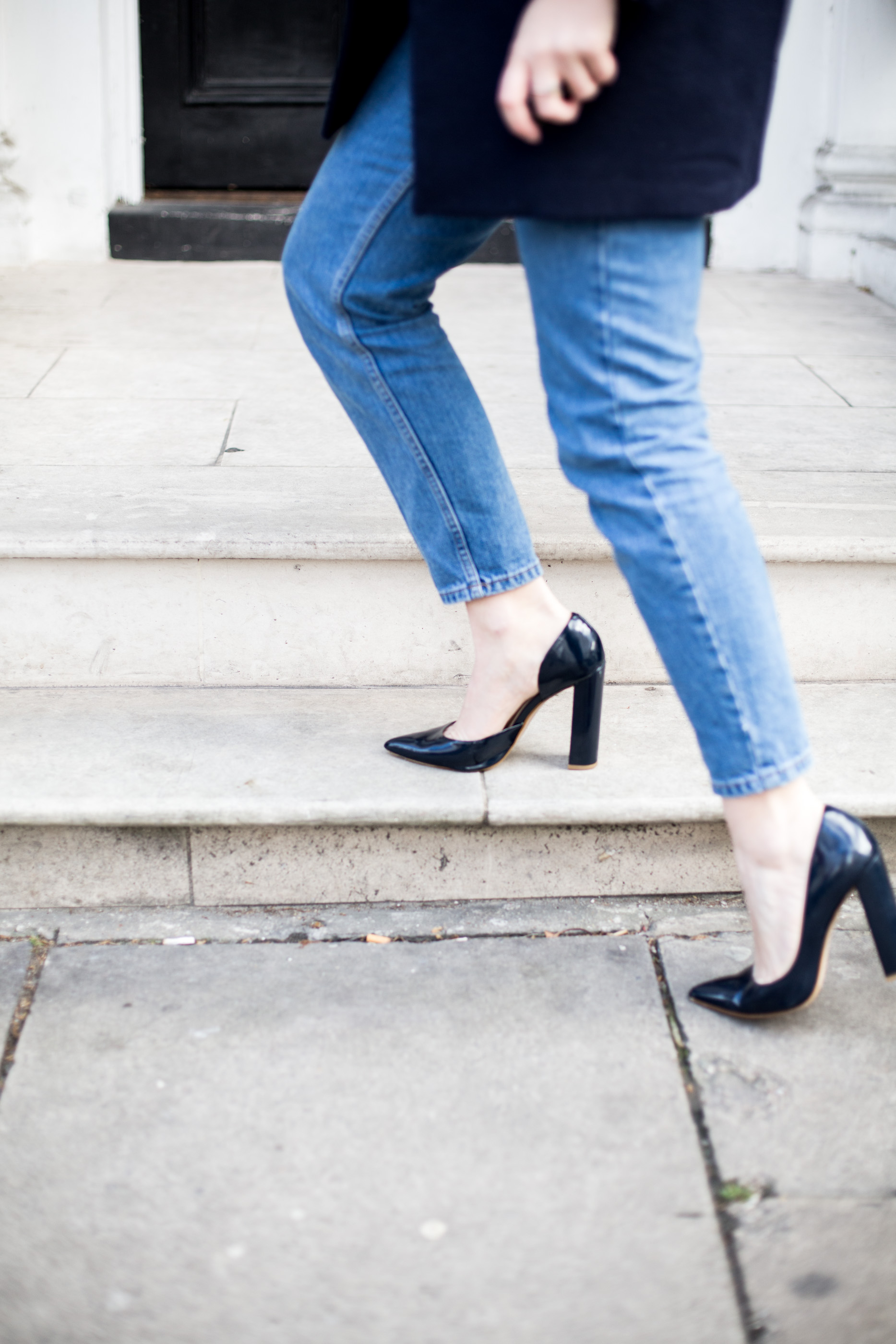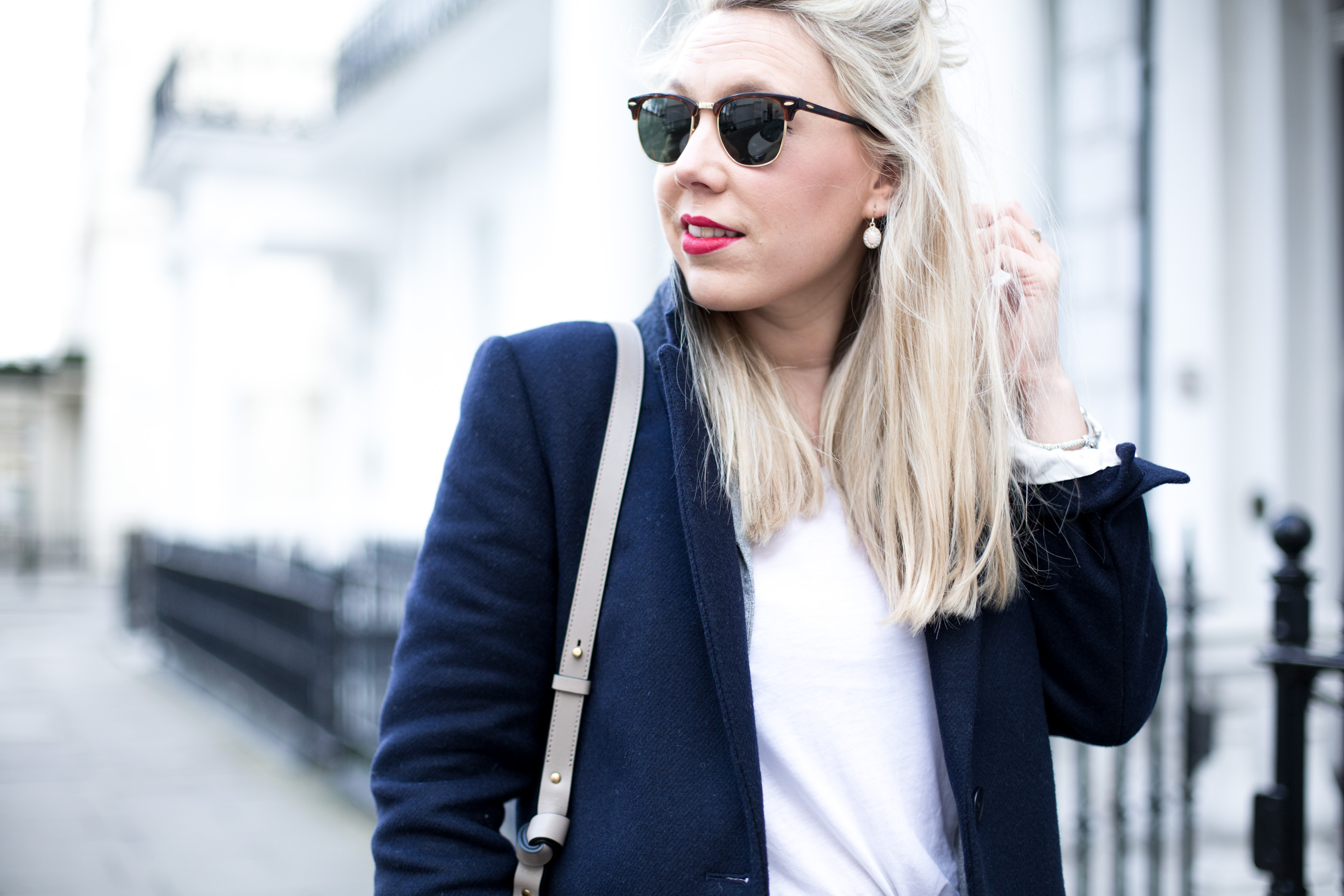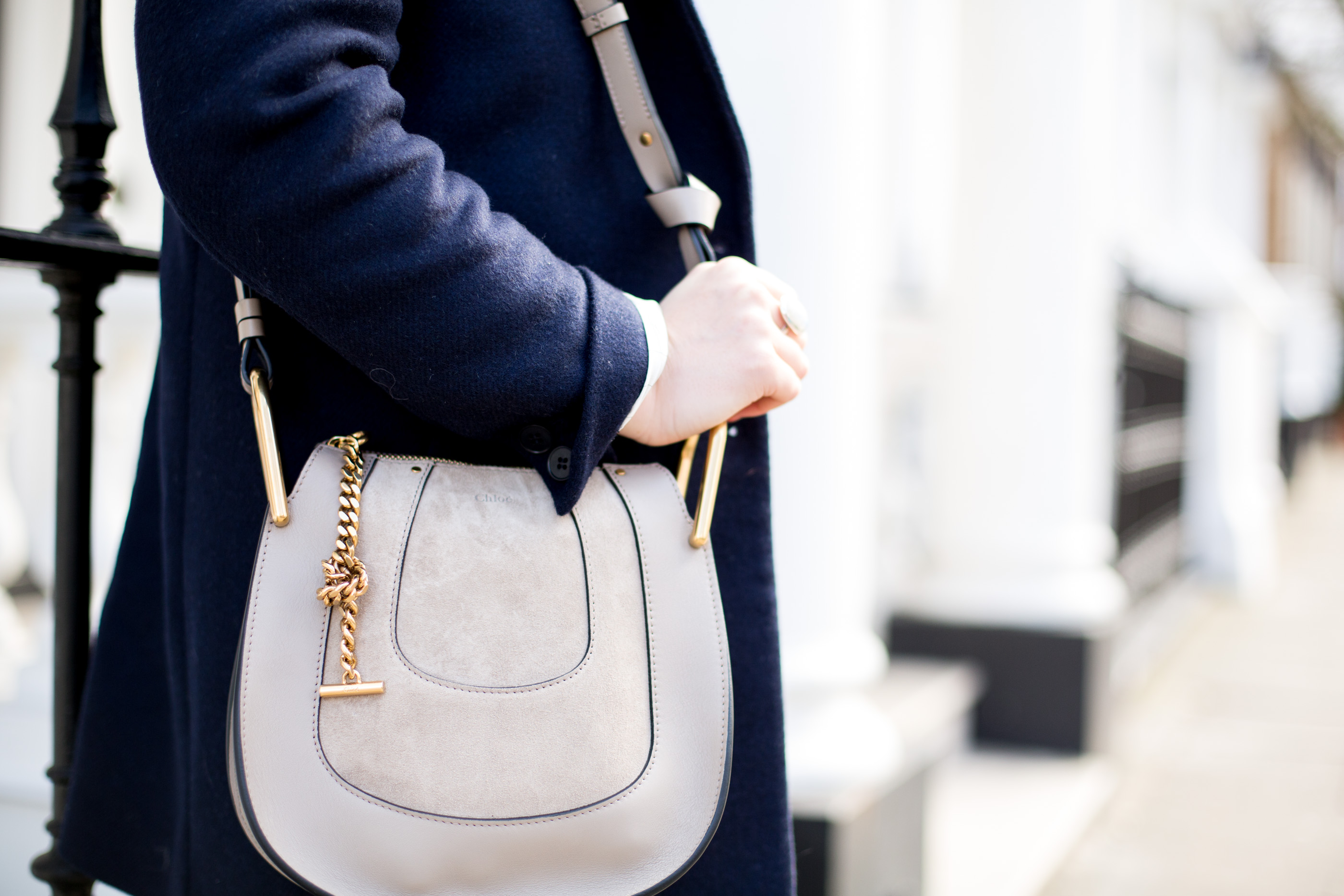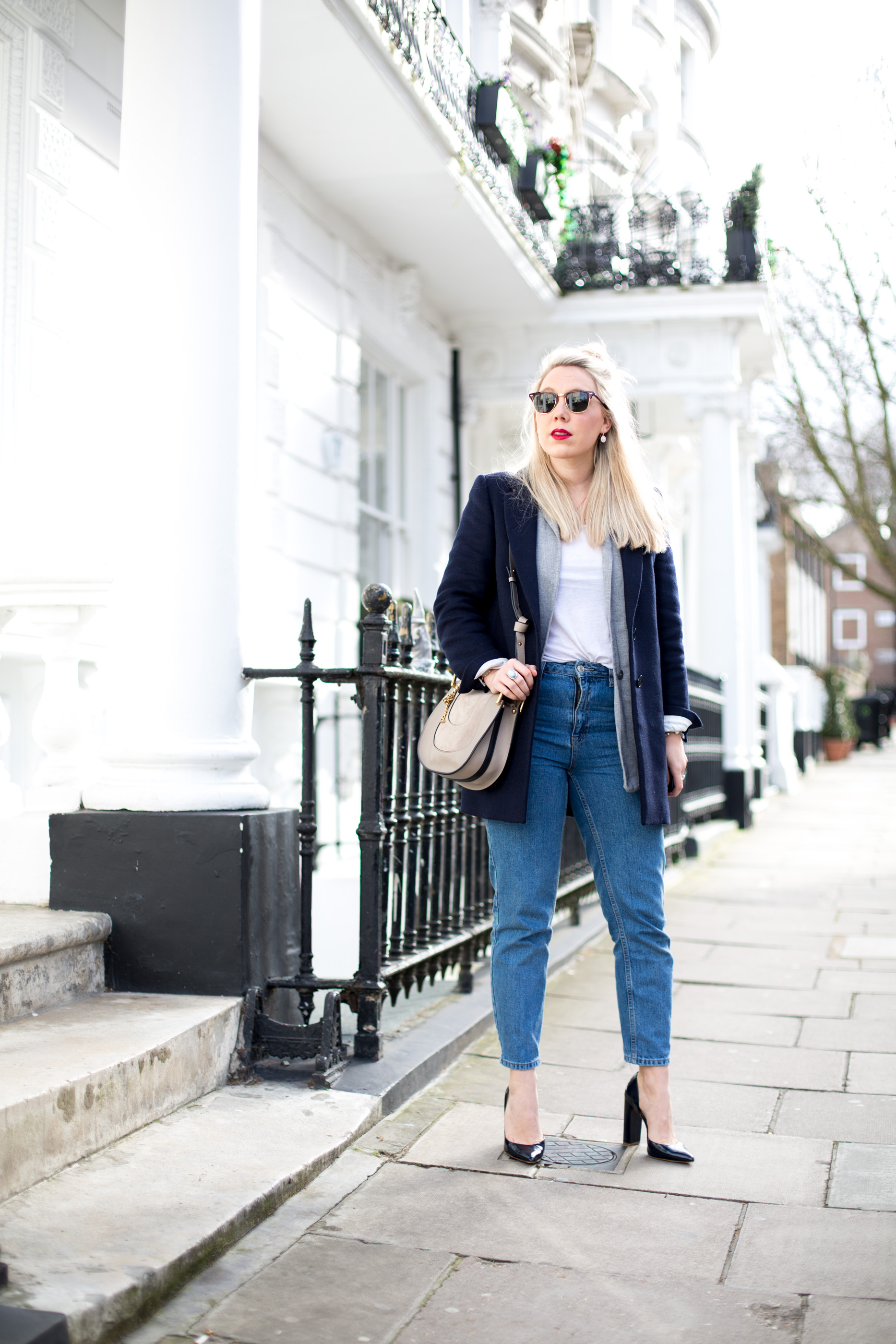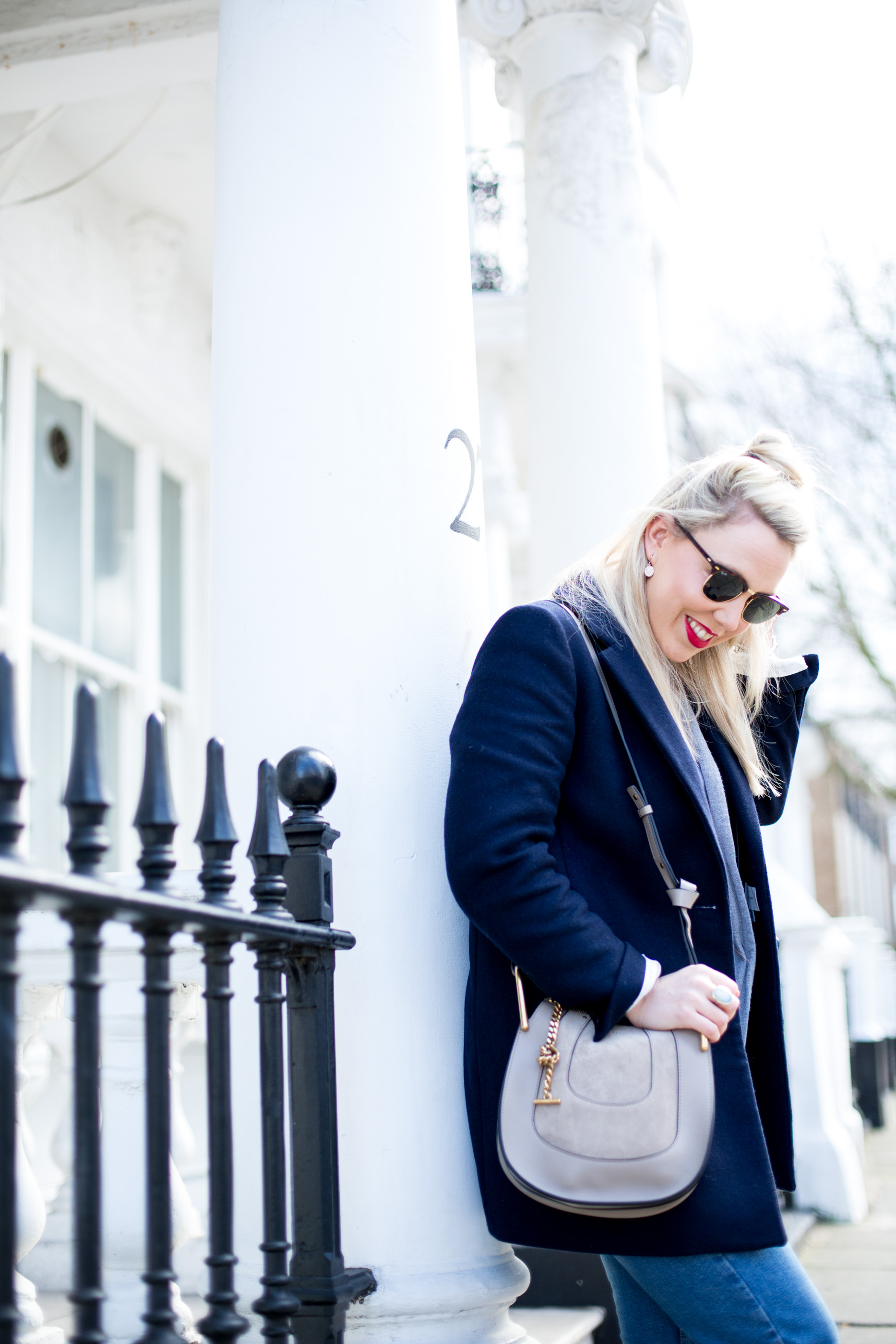 ---
. JIGSAW COAT . CHLOE HAYLEY .  TOPSHOP MOM JEANS . TOPSHOP BLAZER . WHISTLES WHITE TEE . ZARA NAVY PUMPS .

---
If you've read my blog for a while you'll know I have a funny relationship with Mom jeans (I love them, but everyone in my life hates them on me) … regardless of the nay sayers I still embrace the straight leg & high waist look, and if anything for a laid back office look, a chic straight leg Jean is the ideal bottom half (think Levis 505, Topshop MOM jeans or ASOS Farleigh jeans). I love my mum jeans styled with a stiletto heel and a crisp white tee, finished off with a tailored coat (in this coat a blazer and coat combination). For me this is the ultimate 'everyday' work ensemble.
---
What's your dressed down work style?