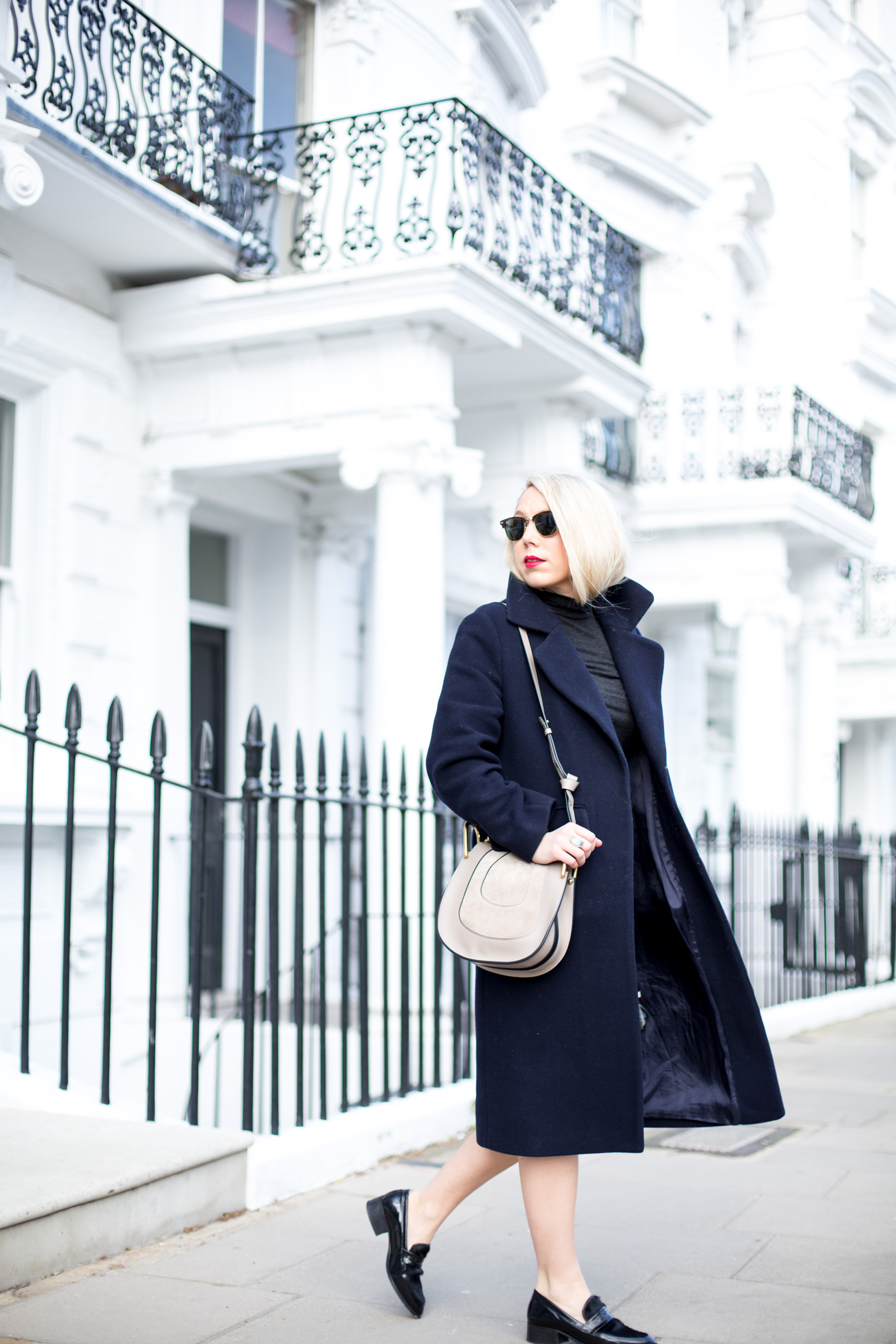 ---
TIPS TO HELP YOU SURVIVE THE EVERYDAY LIFE DEMANDS
---
These days life is lived at a crazy pace, technology and society have developed so much in the last 50 years that these days it's normal to be juggling a career with a family, your home social life with travel around the world, your job with hobbies, healthy living with exhausting schedules. These days we juggle a lot. Personally as much as I moan, I thrive off the buzz and excitement of it all, i'd no doubt be bored if i wasn't always on the go. But having said that learning how to juggle and cope with such a crazy schedule and such a lot of demands is absolutely critical.
I can't say I'm a master, I certainly suffer periods where I just can't cope and I wear myself down, but overall I think I've learnt a few ways to help juggle my schedule and life demands to ensure i keep my head above the water and live a healthy and well life.
Today I thought I'd share some of those tips, to hopefully help you in those stressful moments.
---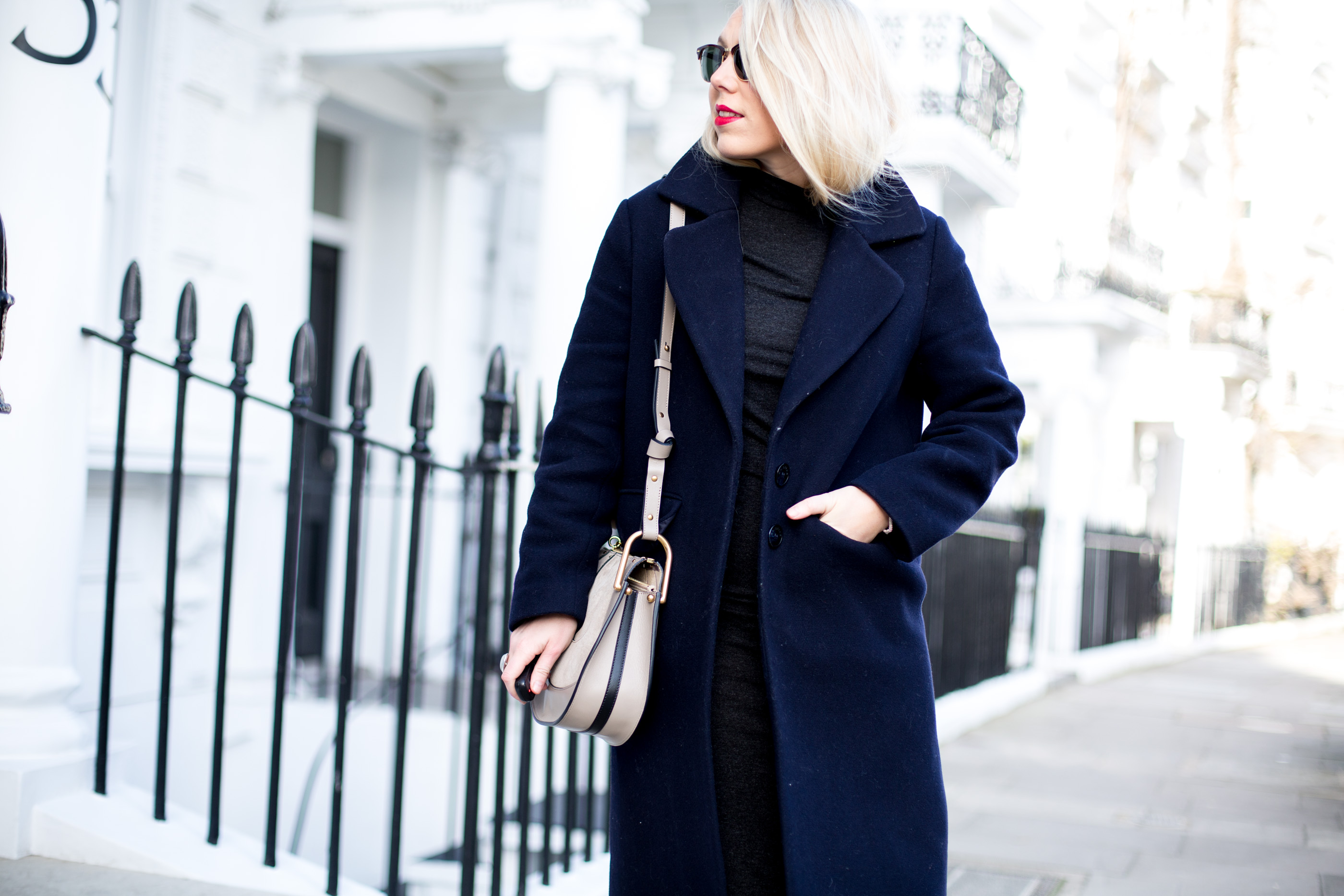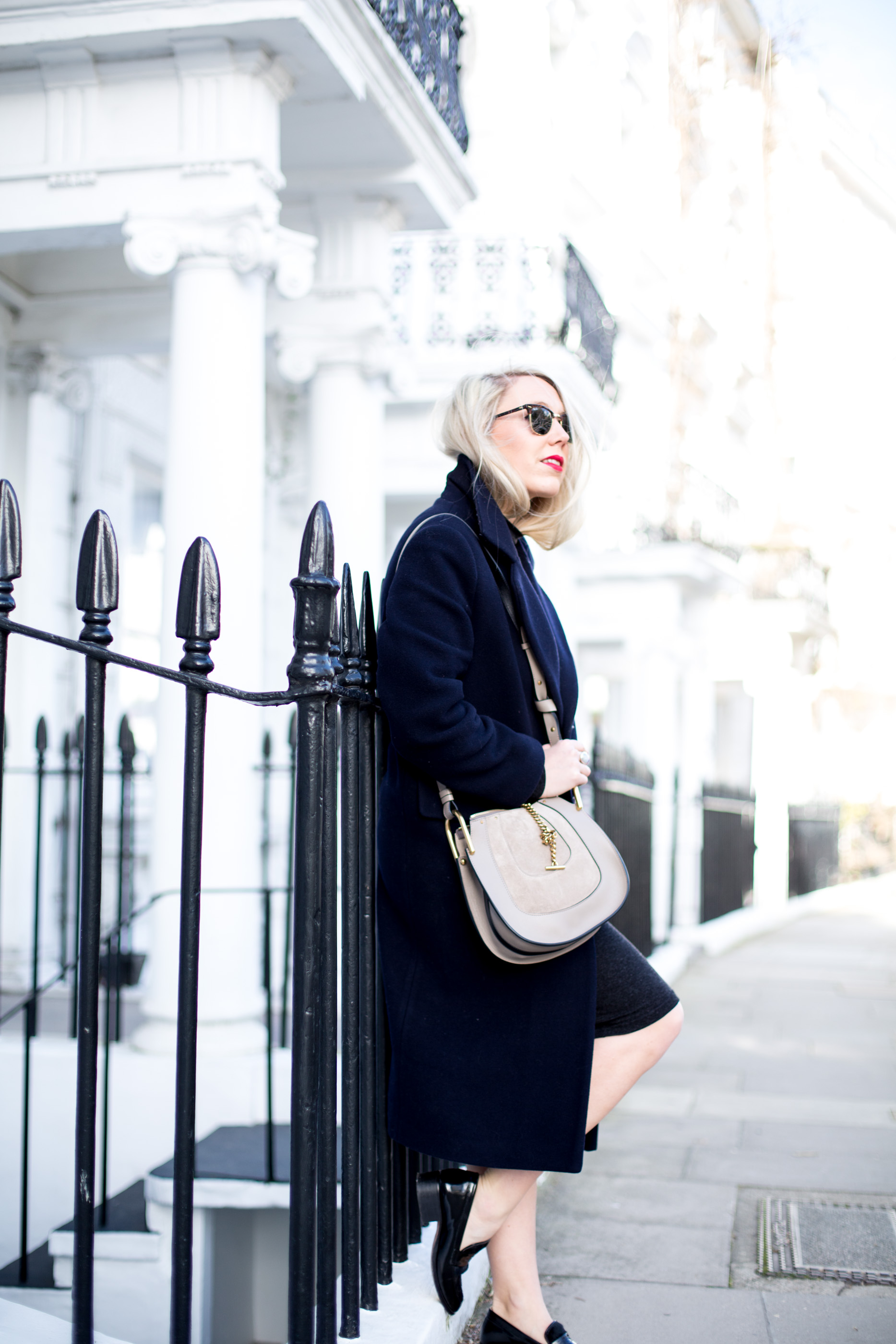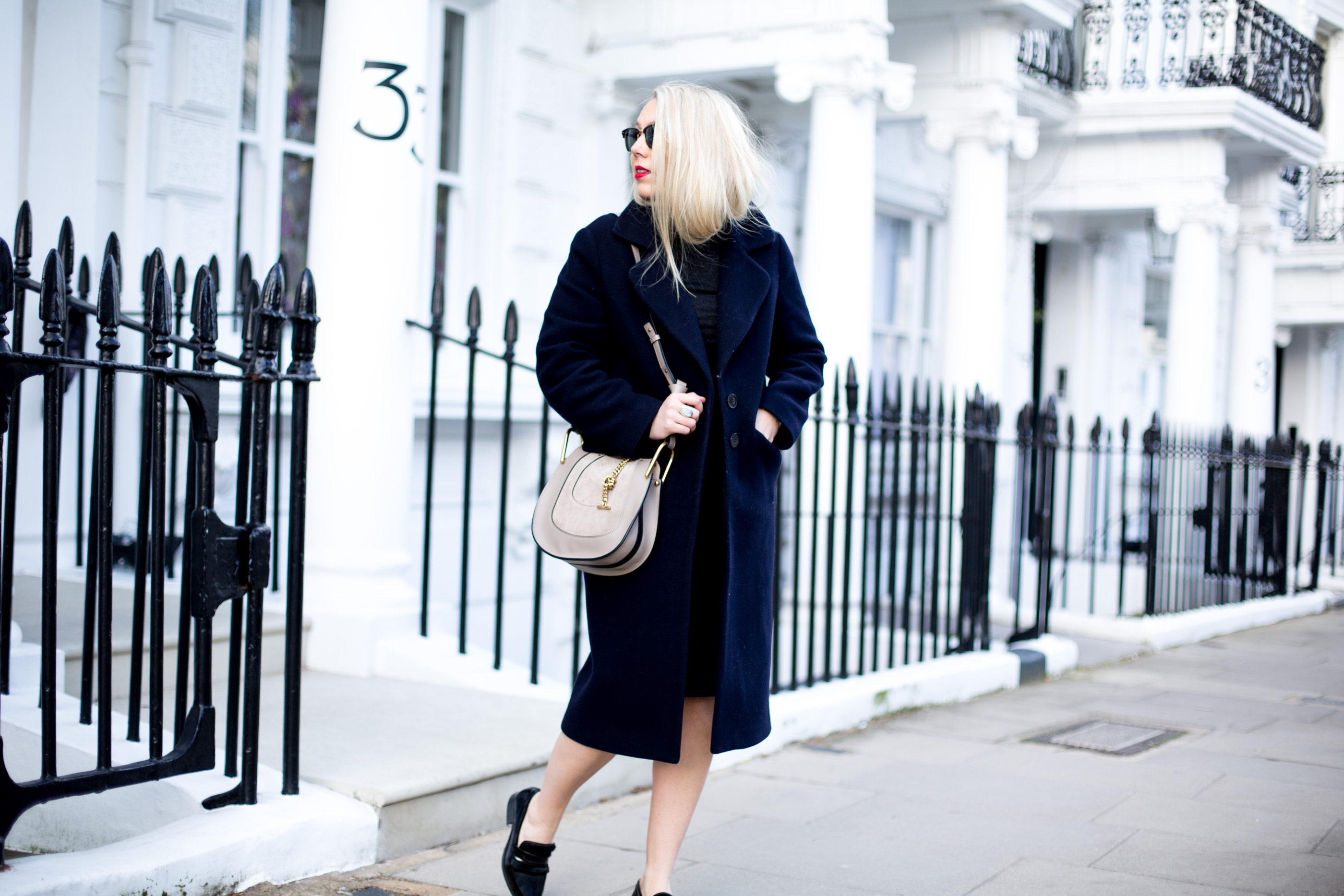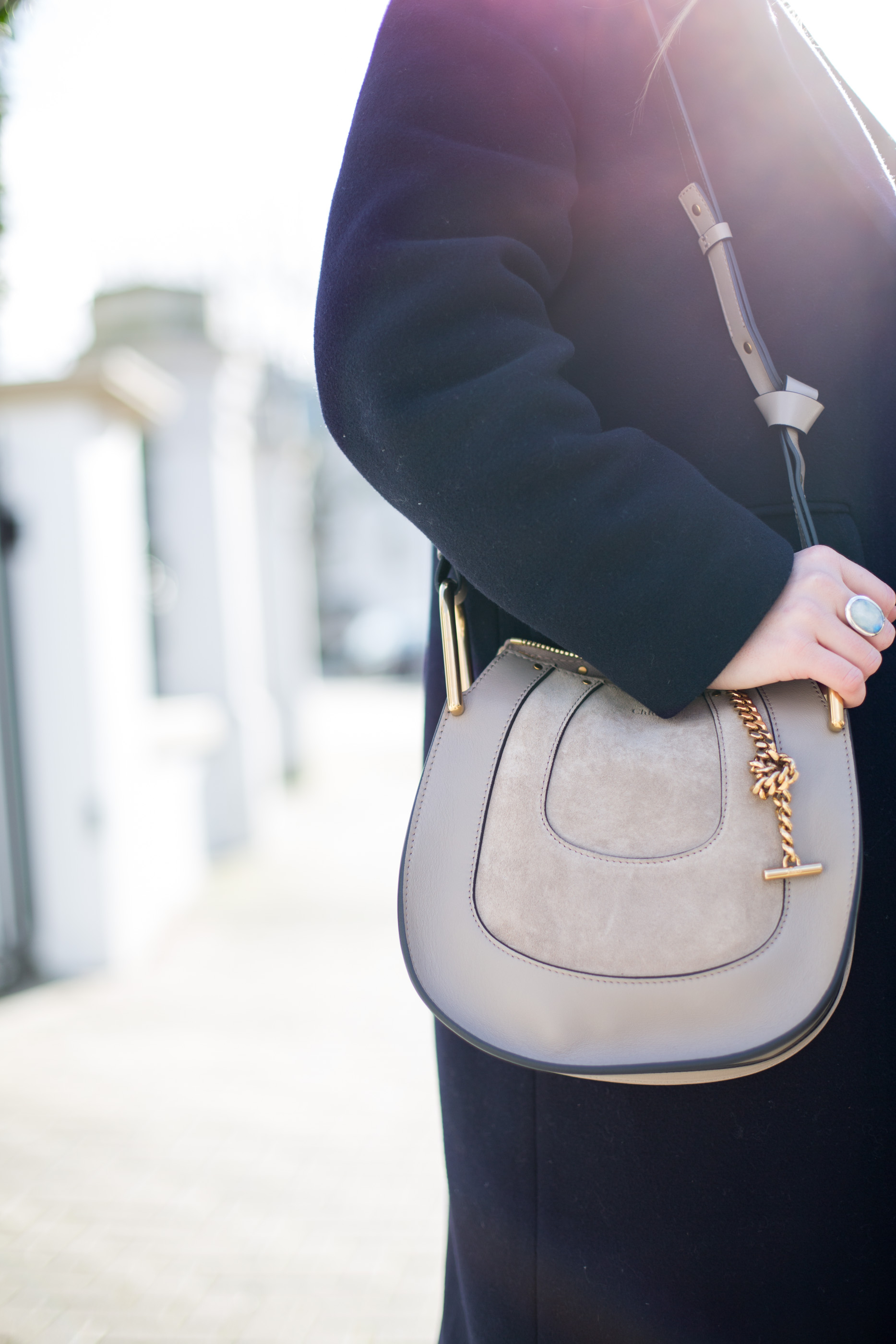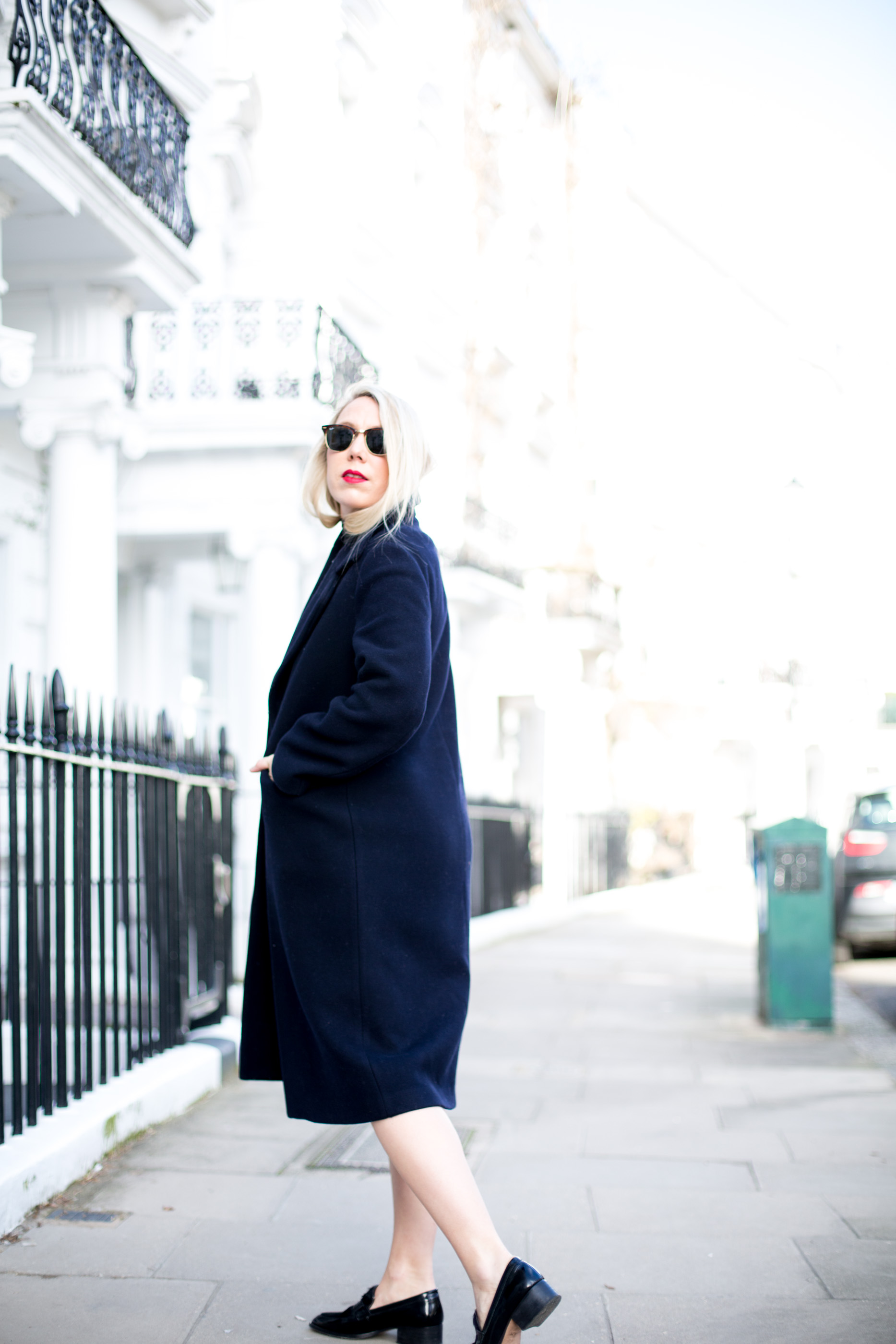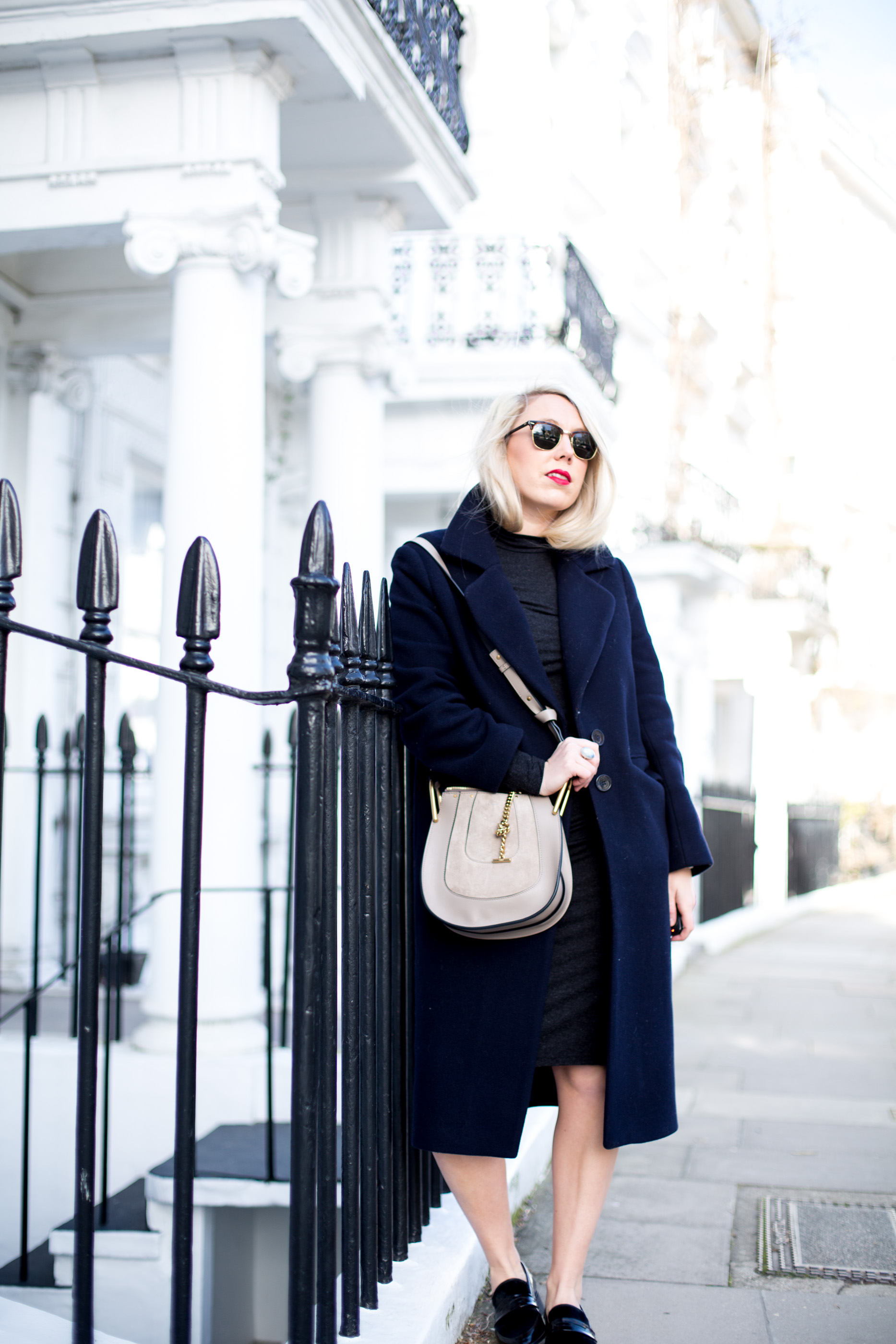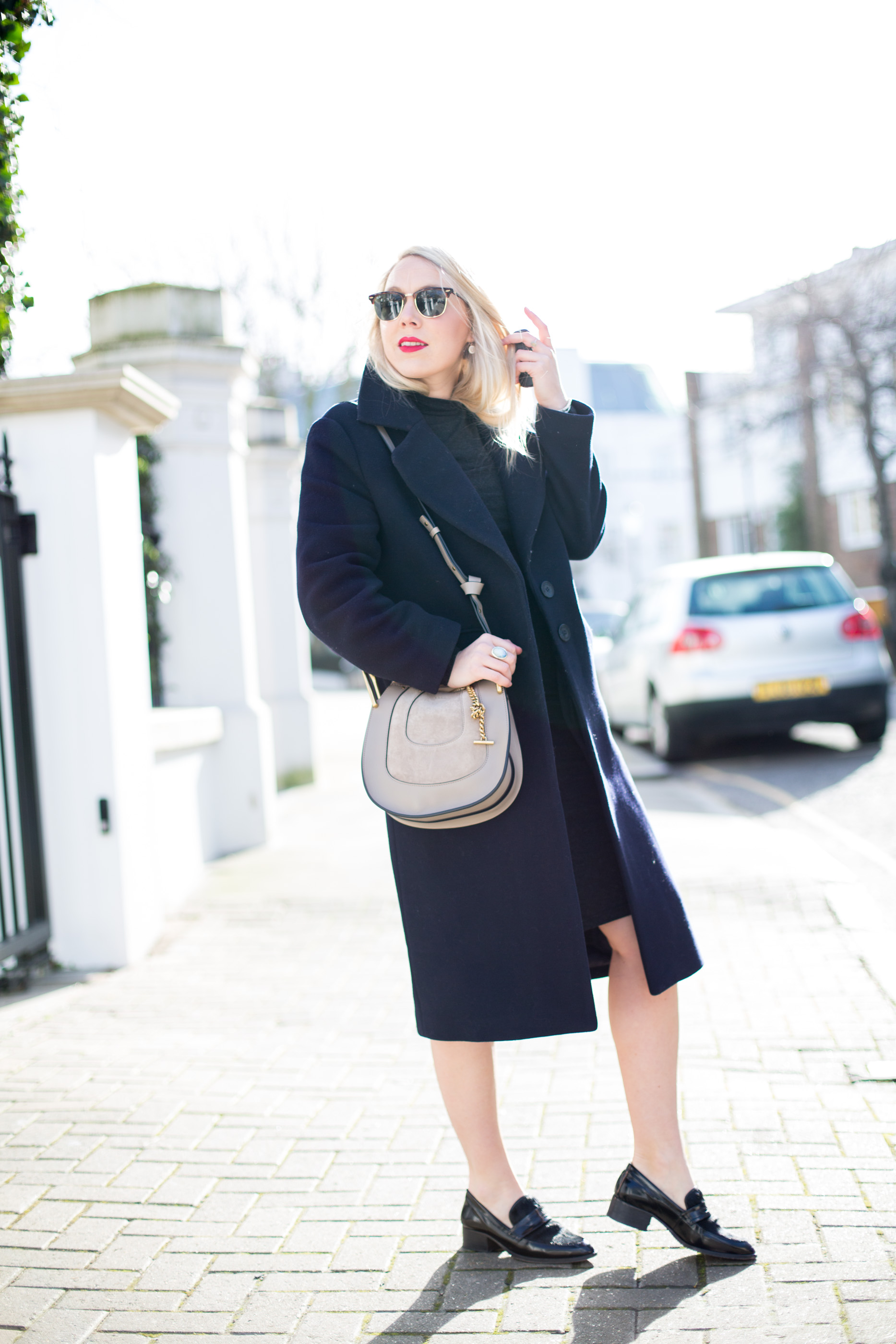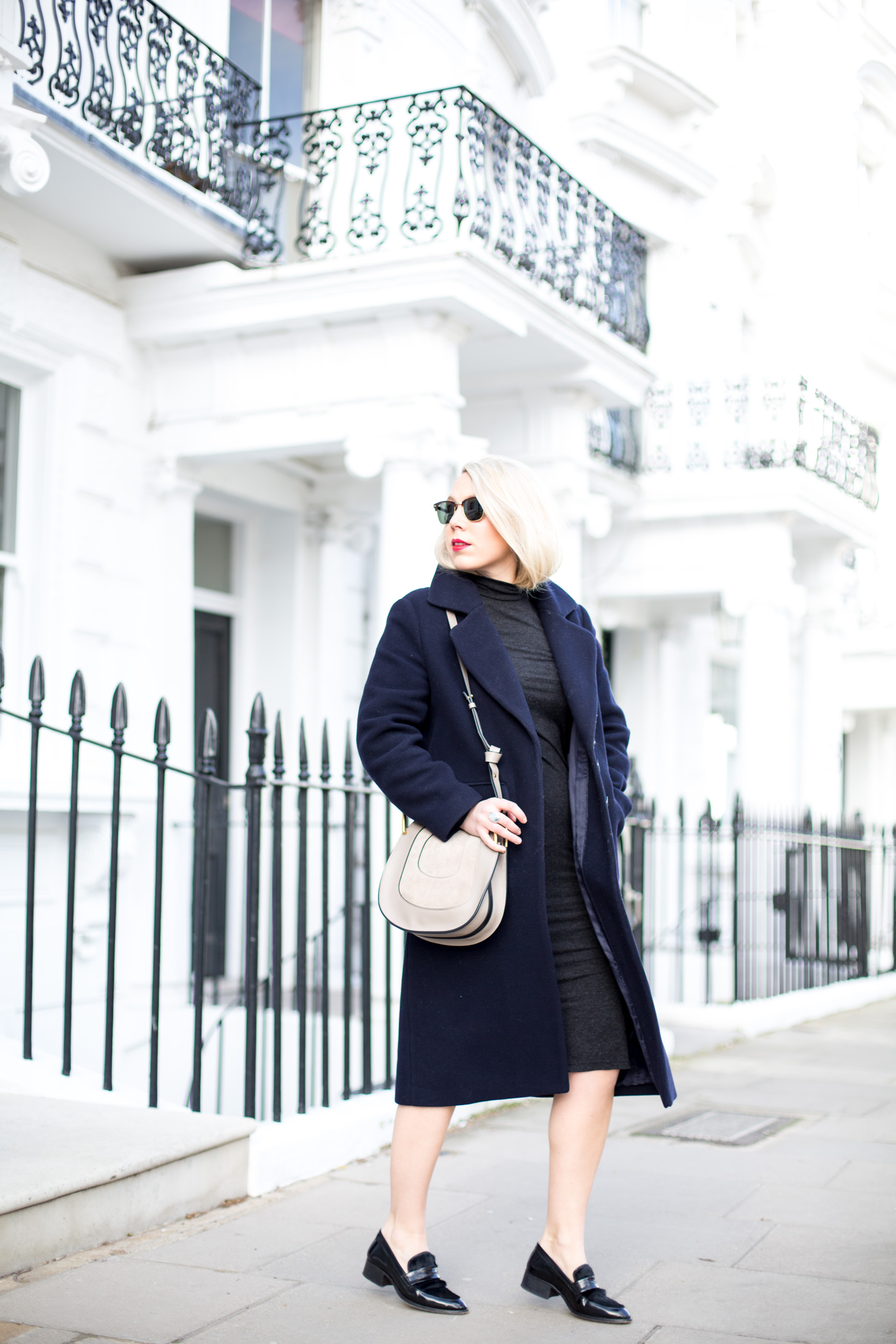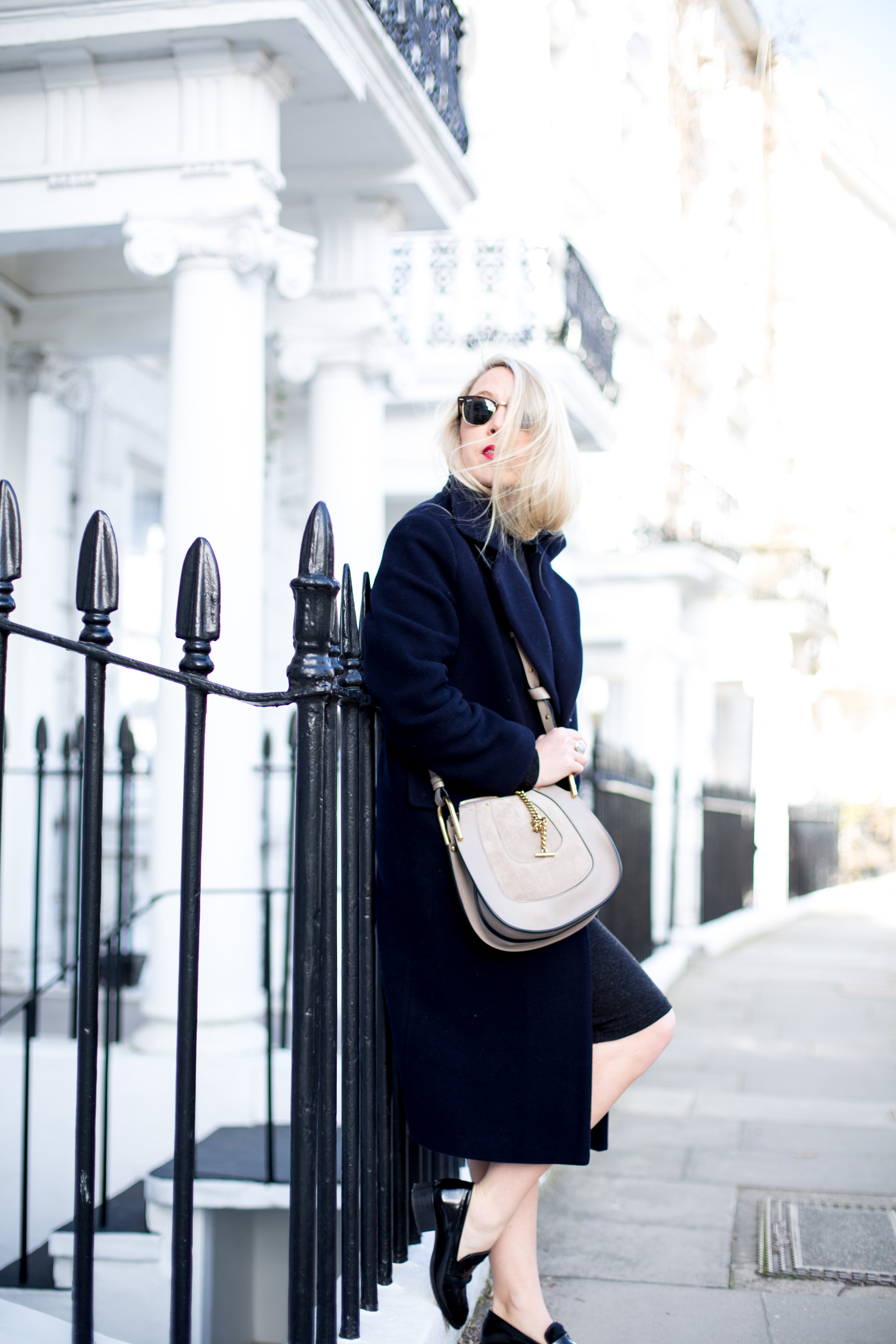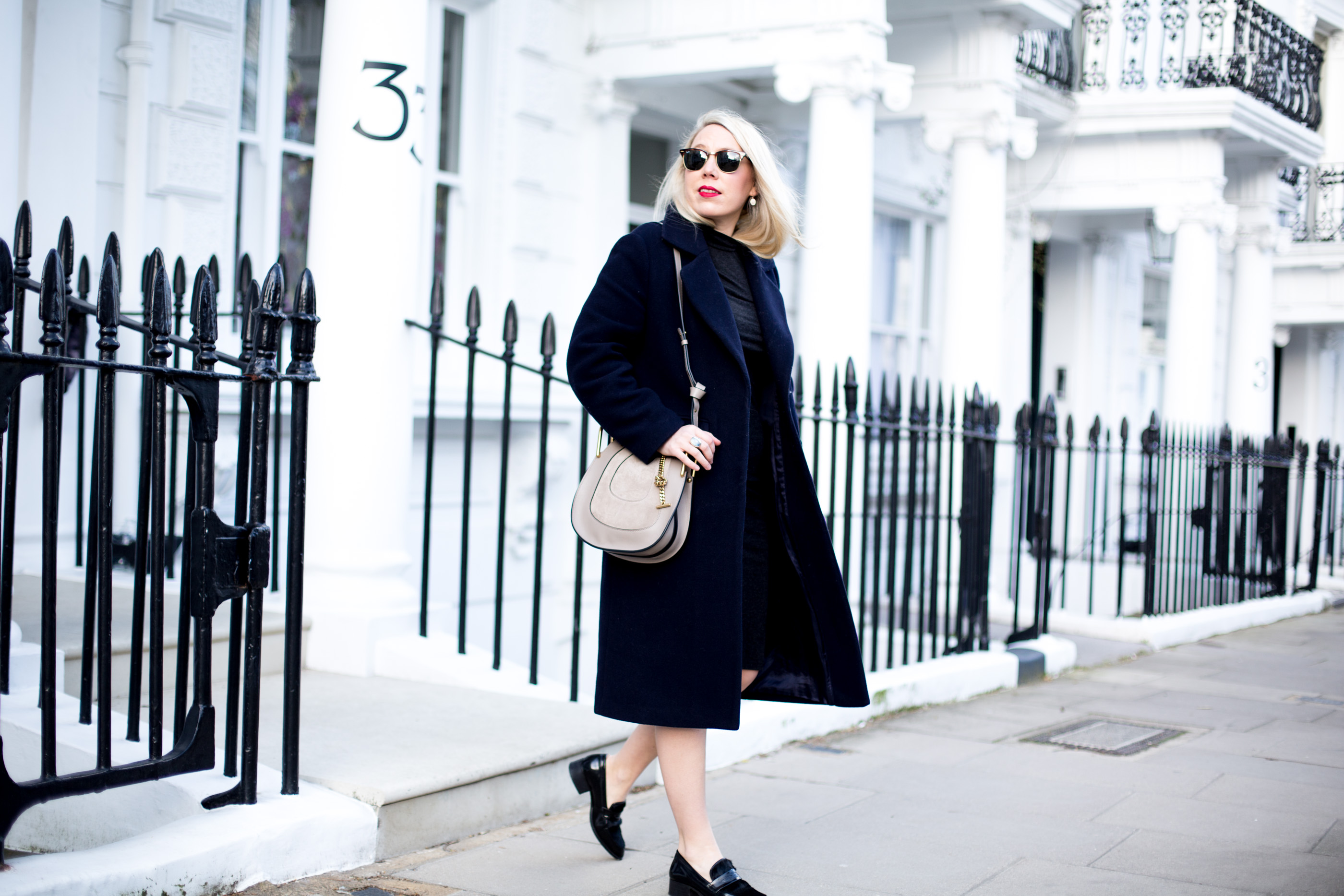 ---
SHOP MY 'ON THE GO' OFFICE LOOK
. WHISTLES MAGGIE COAT (SIMILAR) . WHISTLES LOAFERS . WAREHOUSE MIDI DRESS . CHLOE HAYLEY .

---
HOW TO MANAGE YOUR TIME MORE EFFECTIVELY & BOOST YOUR WELLNESS AS A RESULT
#1 GET A DIARY
First things first, you need to get a grip and more control of your schedule. More often than not things fill your diary, whether it's meetings or social events without you truly understanding your availability or the consequences. This happens a lot in work especially, where meetings, deliverables and general demands for your time stack up and can often become overwhelming. So the first thing you must do is take back control of your time … make your diary manageable, allow yourself time to rest in the evenings, make sure you factor in time for lunch. Be more firm on your time, what you can do and what you can't do. Whether it's a mobile diary or a paper one … use it, and use it effectively.
#2 PRACTICE 'NOT SORRY'
The 'Not Sorry' theory has revolutionised the way I think and feel about my time and the commitments I make. I've spent 10 years juggling too much, never wanting to let people down, over committing and ultimately wearing myself down and sacrificing my wellness as a result. But this year I made a pact with myself that I would practice the 'Not Sorry' theory religiously (read all about it here), and that does mean saying NO sometimes, it means respecting my time, and assuming loved ones will understand and accept your decisions (and if they don't, well then they're not exactly a supporting friend are they?). It means taking control of your life, your time, and your schedule so that it becomes manageable, and you get to enjoy each moment.
#3 ALLOW 30 MINUTES
A little trick I learnt indirectly from a former boss (forever my idol) was to allow 30 minutes in your day. It may sound stupid but more often than not we plan our time back to back … it means we end up running late or ragged trying to get to everywhere on time, and be prepared literally and mentally. But allowing yourself 30 minutes can make the world of difference, whether it's time to eat lunch, time to run an errand of simply time to get to your next appointment. When it comes to booking meetings or even just managing your diary, try and allow yourself 30 minutes … you'll be surprised the impact it can make.
#4 ME TIME
You need down time, to make your 'on' time more productive. It's a fact, and it's one we choose to ignore. Throughout your day, throughout your week, and throughout your year, give yourself some 'me time, some time out, time to recover, time to relax, and time to revitalise. You'll find that even the shortest amount of time out can make a whole world of difference to your productivity and effectiveness … so taking that time out, actually makes better use of your time overall.
#5 THRIVE BETTER
Arianna Huffington was a breath of fresh air to me last year, when she came into my work to talk about her new book Thrive, it was inspiring and refreshing to hear someone talk honestly about the stress and strains we put on ourselves and how detrimental it can be to our well-being, and that actually how making a concerted effort to live better will in turn help you thrive.
One example she gave that rang true for me was the need to stop stressing, and in particular to stop stressing about things you can't control in that moment. Time. For example when you're running late, remembering to gain perspective in that moment (what's the worst that can happen? Is it really that bad? Stopping to breathe, accept & move on), well help more than we probably realise.
#6 WELLNESS
And finally wellness. It's something I loved discovering more about last year, everything from healthy living to nourishing a healthy mind. Wellness is so important to how we live our life, how we focus and use our time, and how we ensure we're maximising the time we have for ourselves, cherishing the things that bring us happiness and joy, ridding those that don't. Wellness is not just a Zeitgeist, it's how we are, how we live, and for me it simply means looking after my self like I would my friends and family. Caring for myself properly and making the most of my precious time.
---
YOU MIGHT ALSO WANT TO READ:
. HOW TO JUGGLE A CRAZY SCHEDULE . HOW TO JUGGLE WORK & BLOGGING . HOW TO JUGGLE WORK & BLOGGING MORE EFFECTIVELY . HOW TO COPE WHEN YOU'RE FEELING OVERWHELMED . 5 TIPS TO MAKE BLOGGING & WORKING EASIER .
---
 There you have it, 6 ways to help you make better use of your time that in turn will help you live a more well & mindful life? Time to ditch the stress, take control of the demands, and focus on maximising your time the best you can!