---
THE ULTIMATE CITY GUIDE: BORDEAUX
---
Having just got back from 4 days in beautiful Bordeaux I couldn't wait to share a little city guide with you. I was overwhelmed and utterly delighted by how beautiful Bordeaux was, it's such an under rated city break location, but I urge you to add it to your 2016 bucket list. It's not just a city for delicious wine tasting, it's culture, architecture, dining & drinking holes make it the ultimate city break location.
So today i've shared a 101 city break guide  to Bordeaux, I hope you find it helpful for any upcoming vis its, or perhaps even inspiration for a future trip … it's only an hours flight from London so it makes the perfect weekend getaway.
---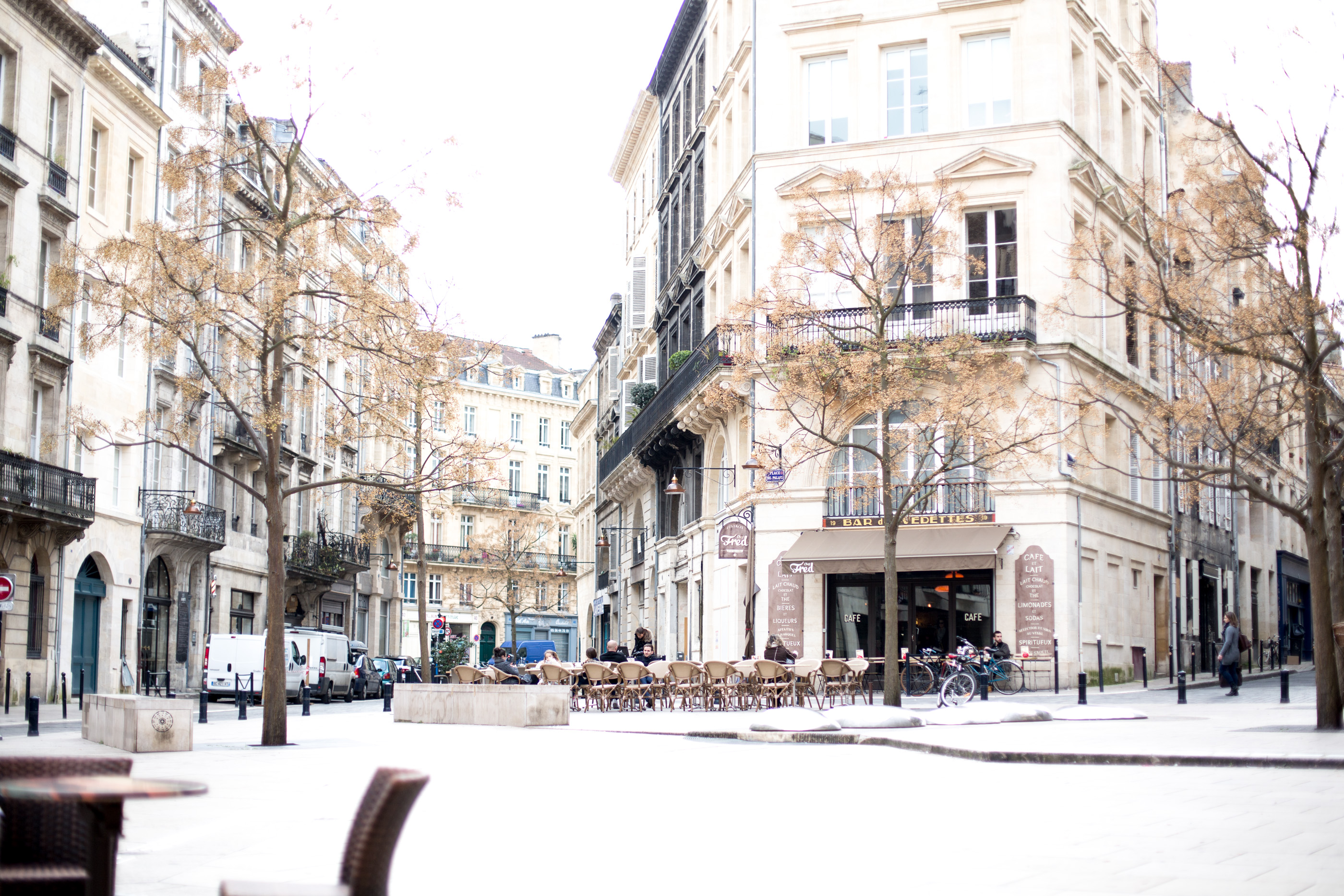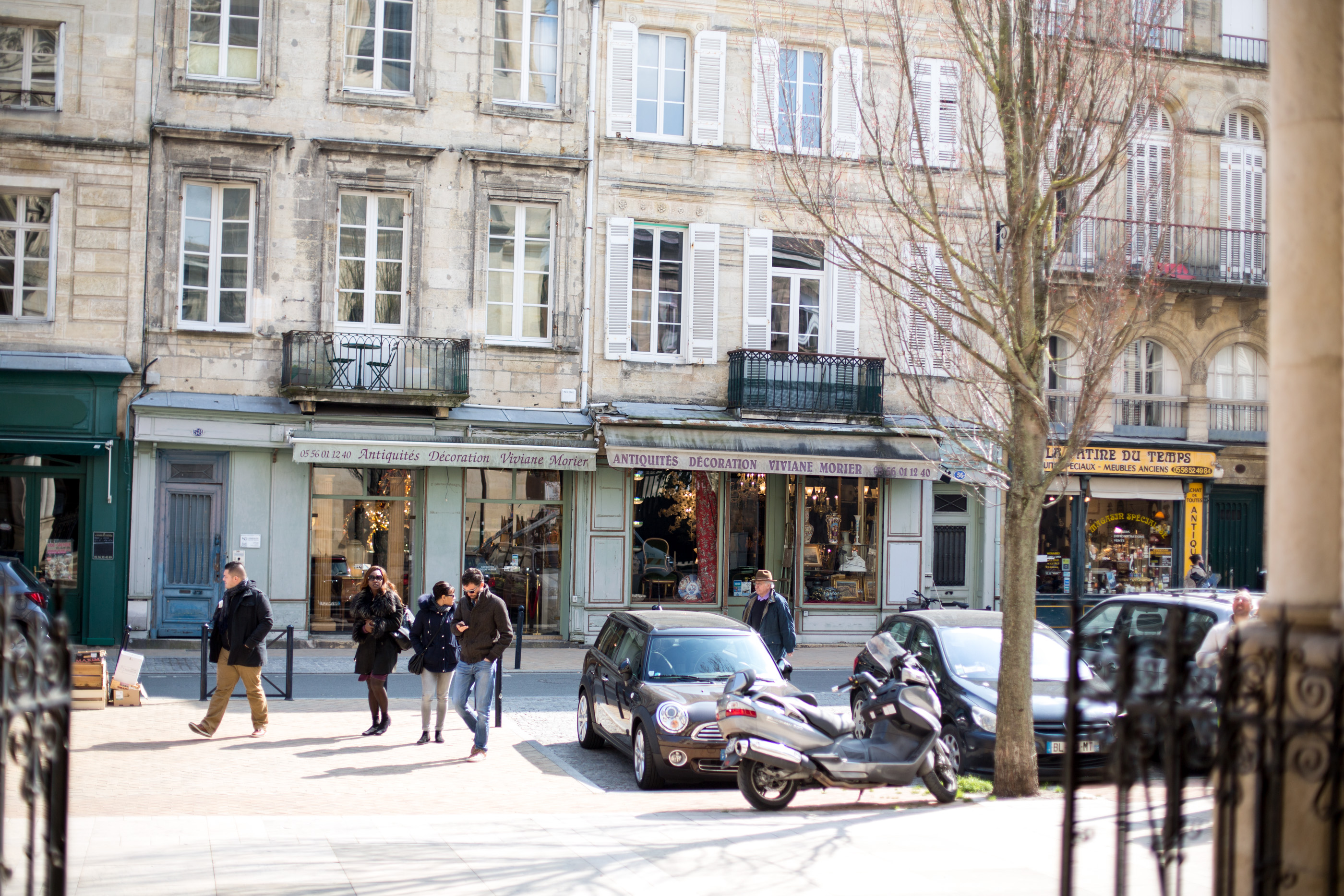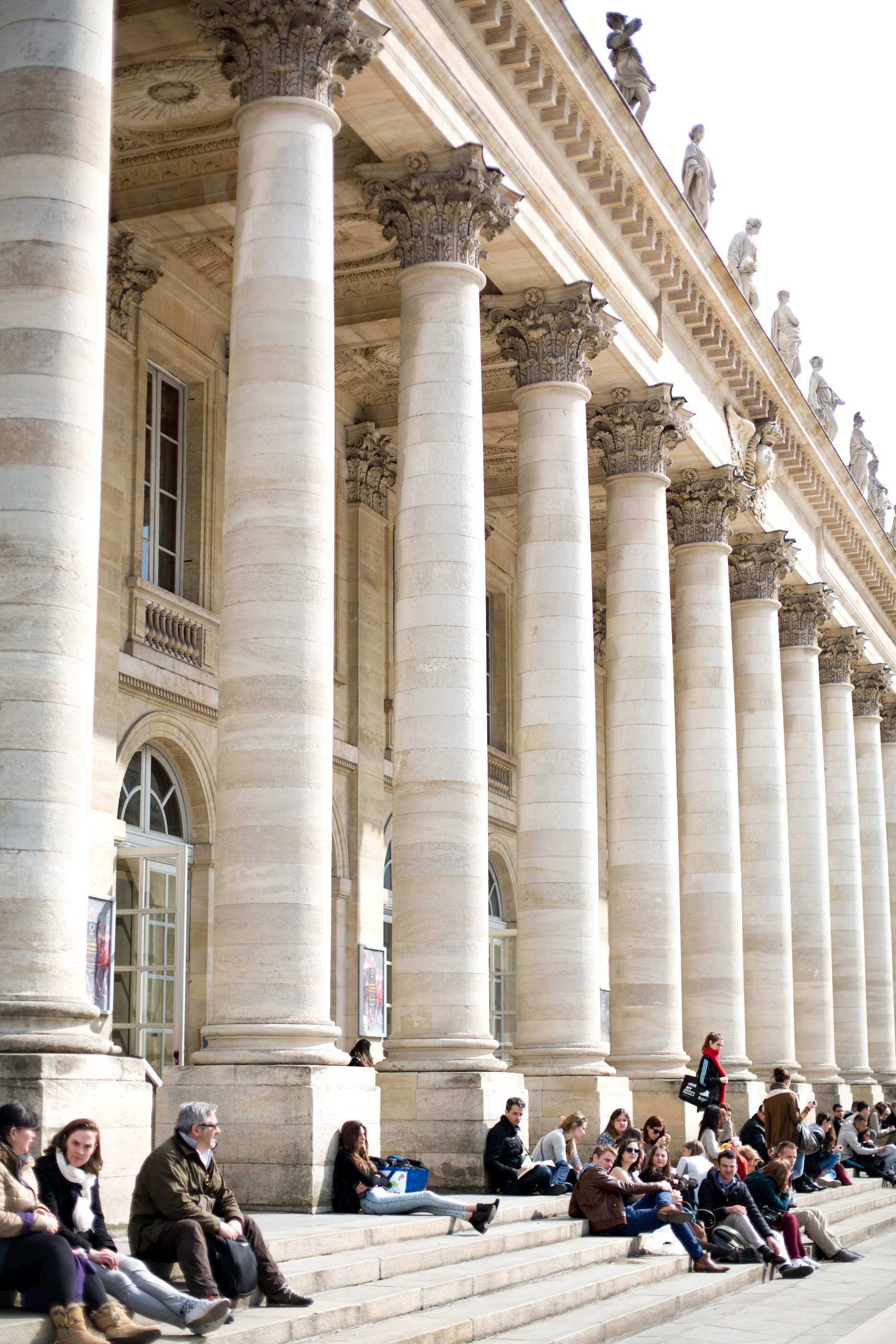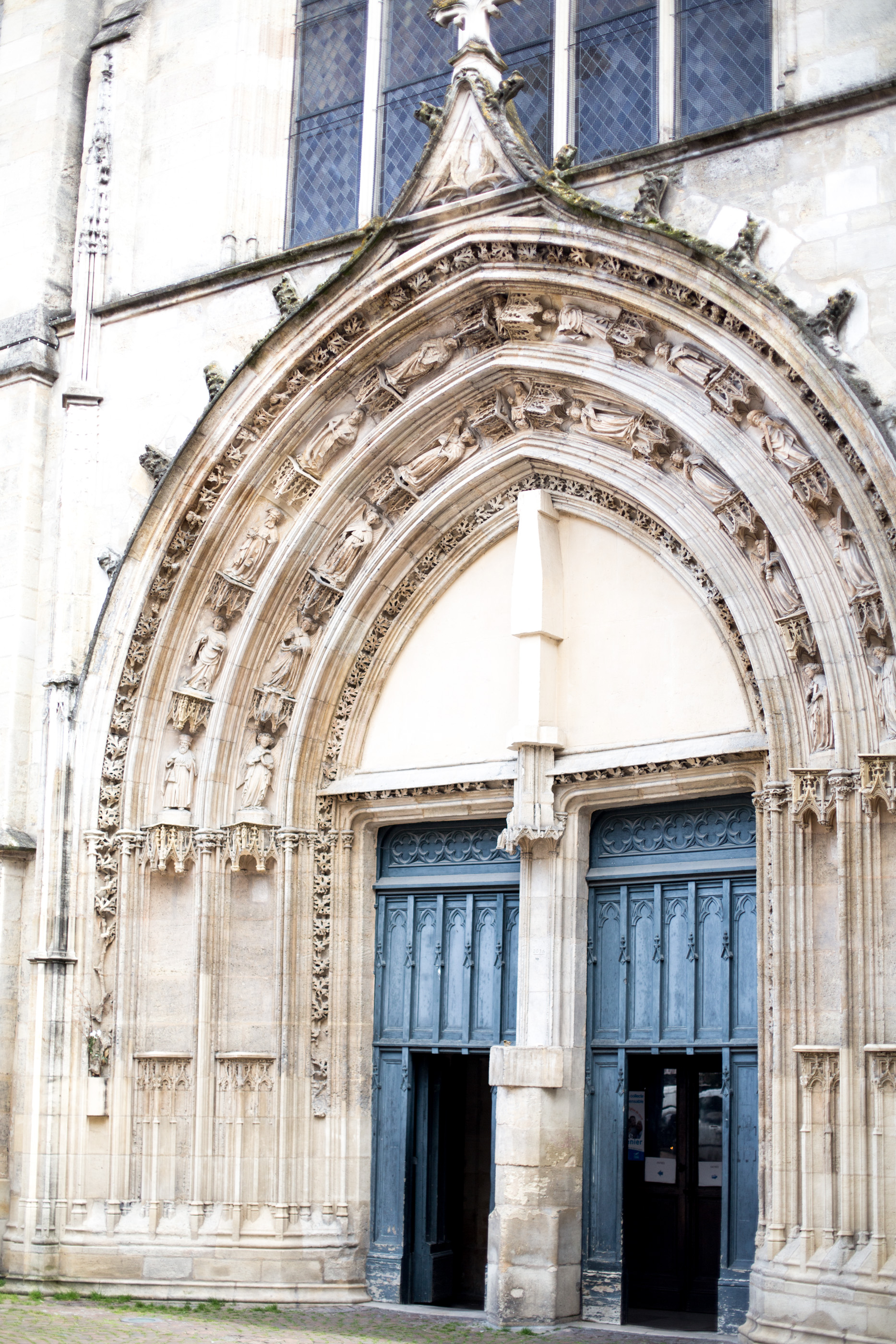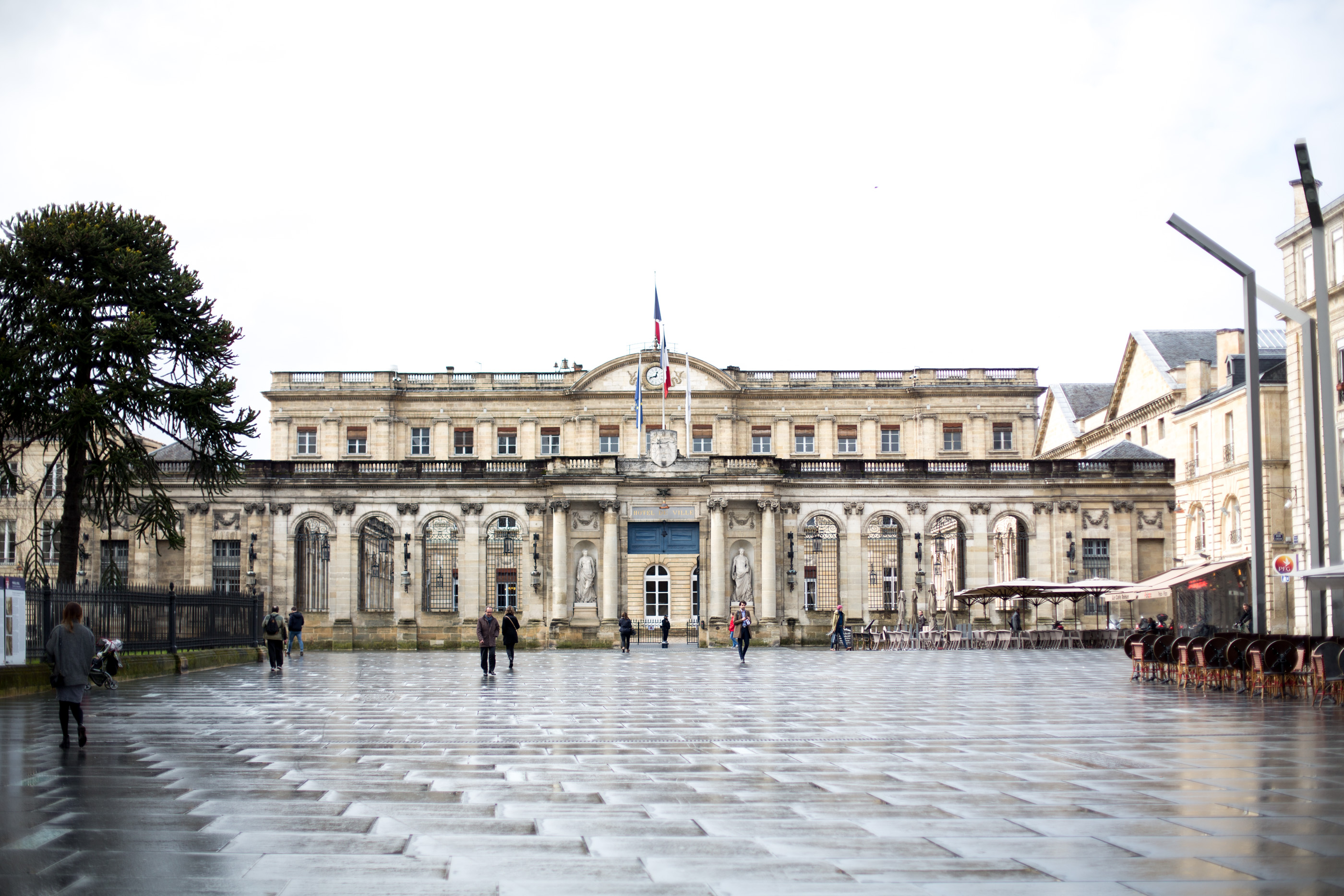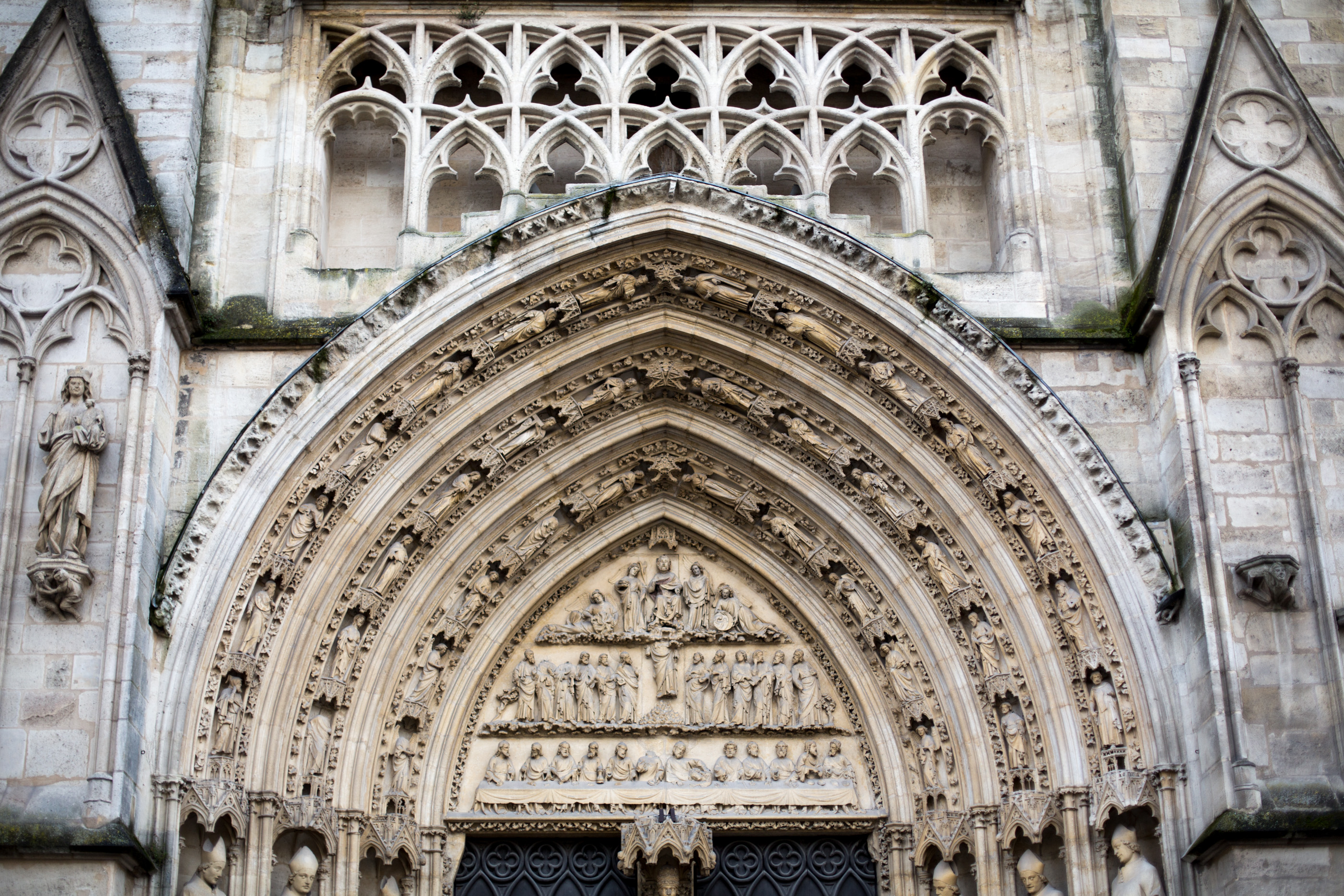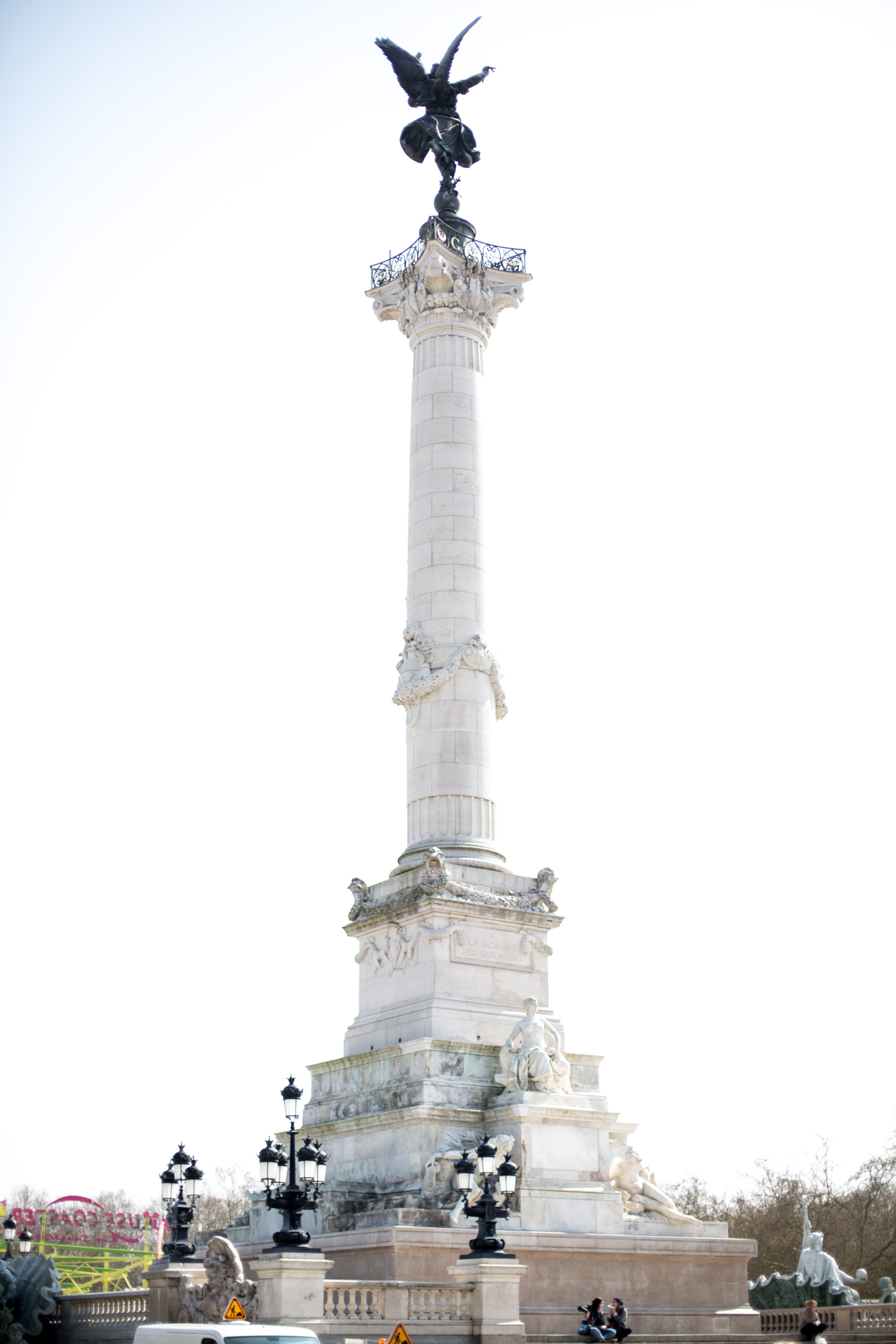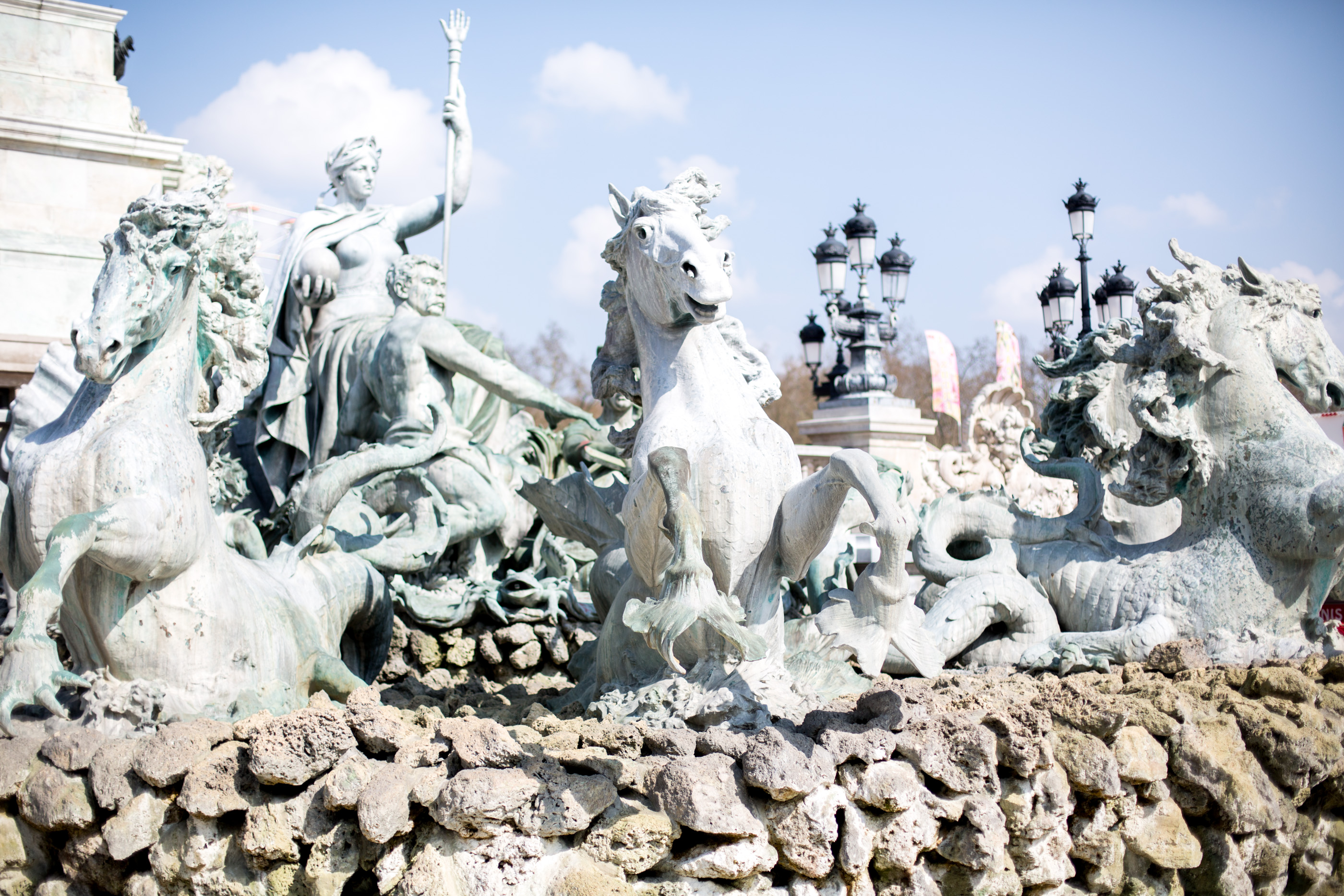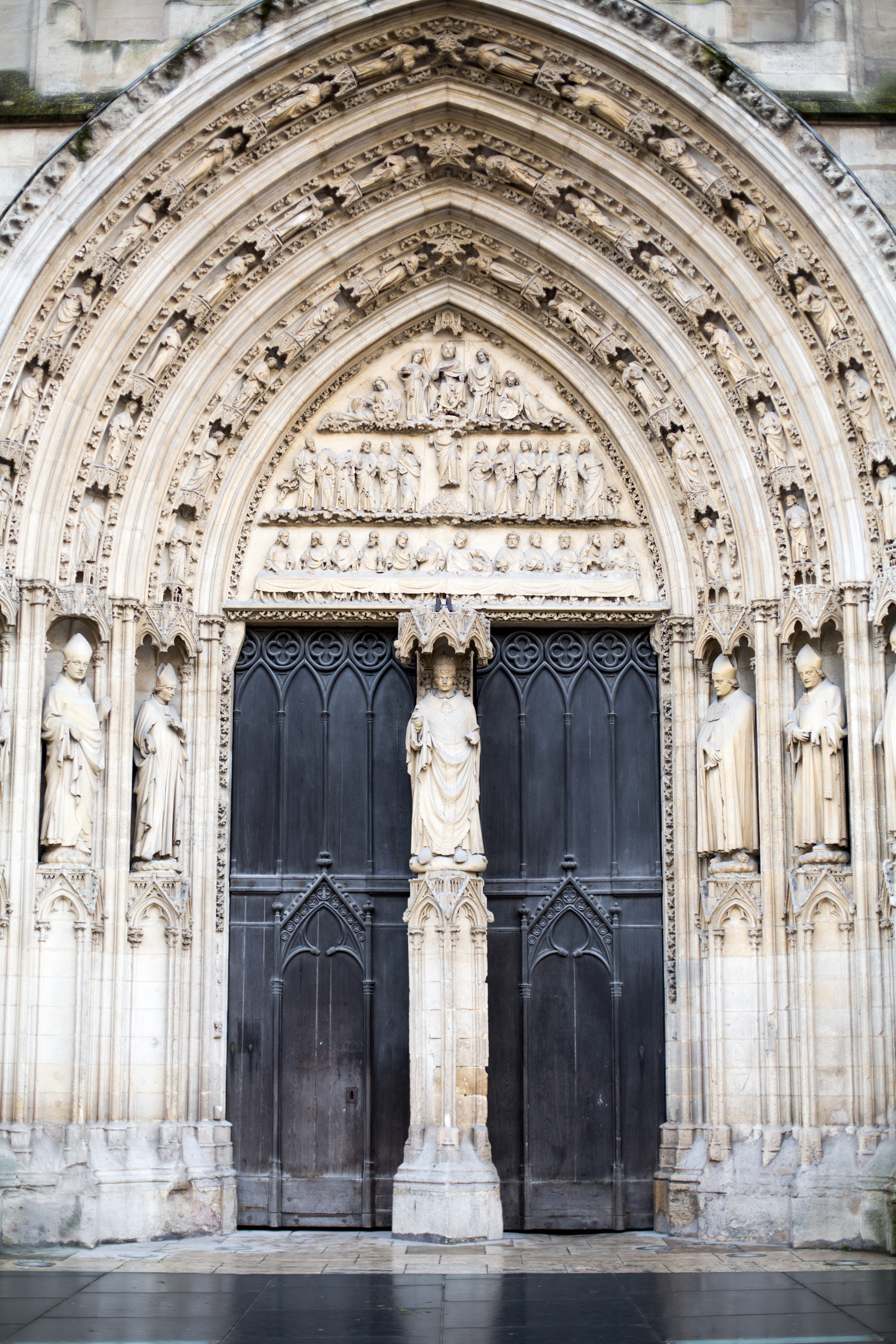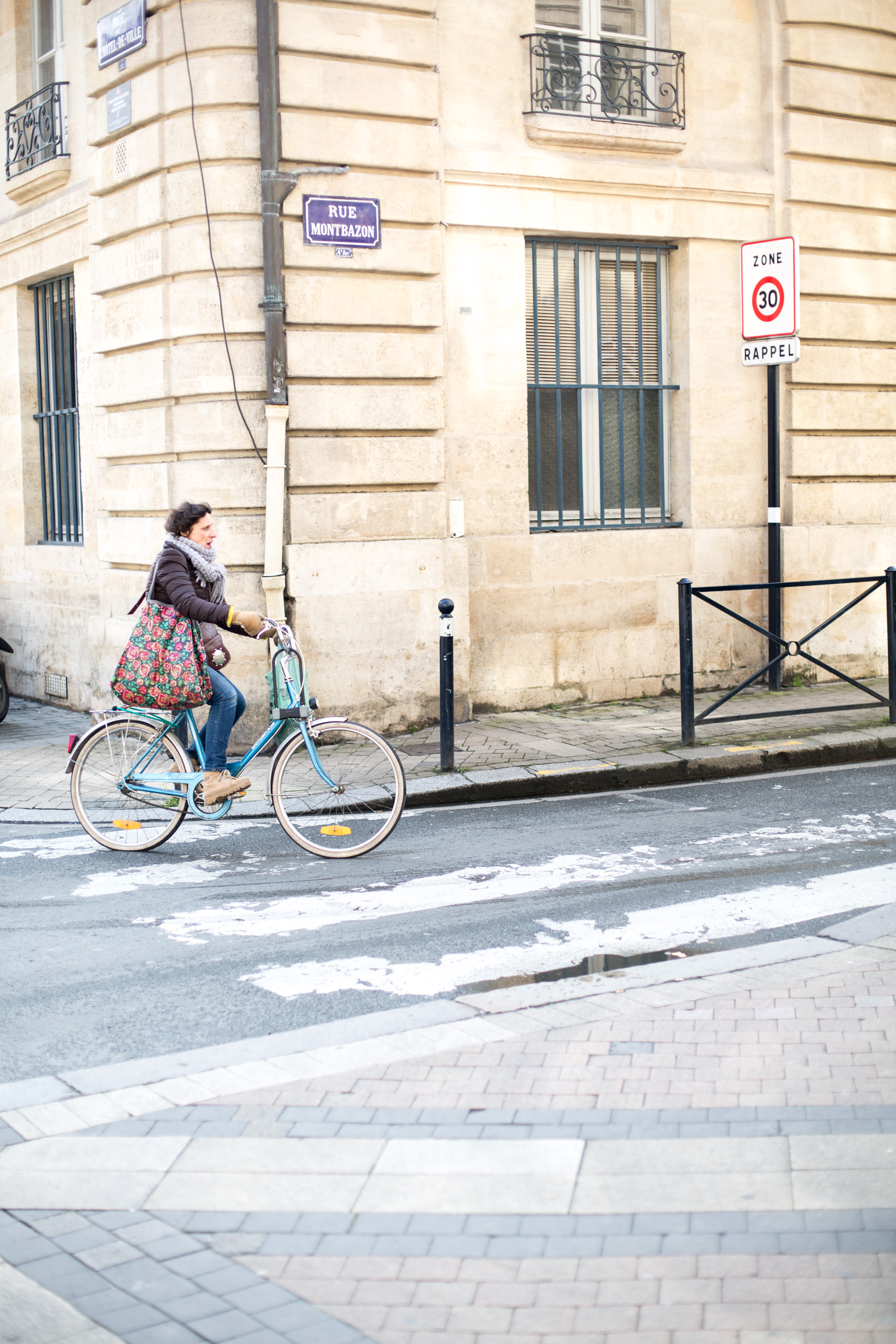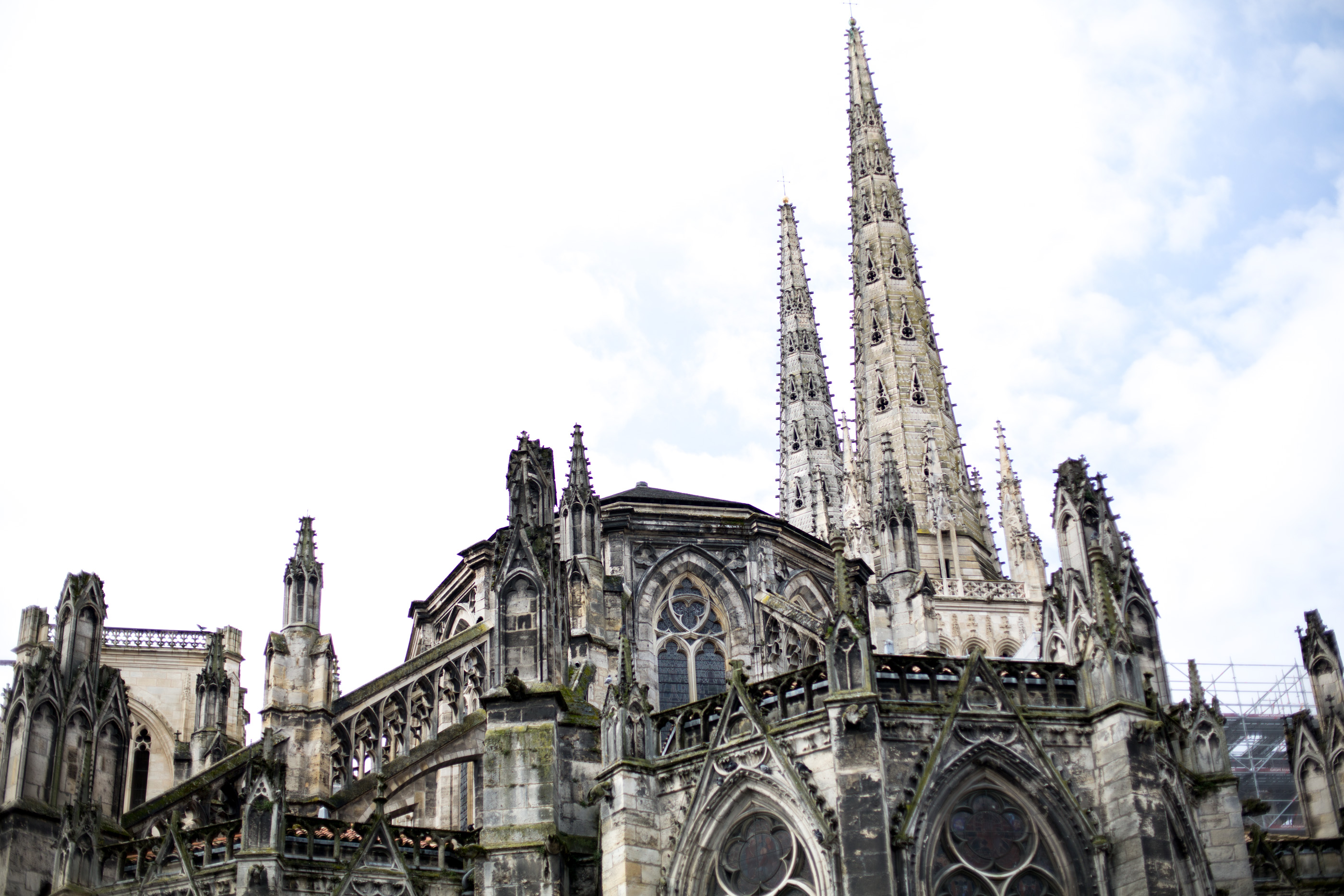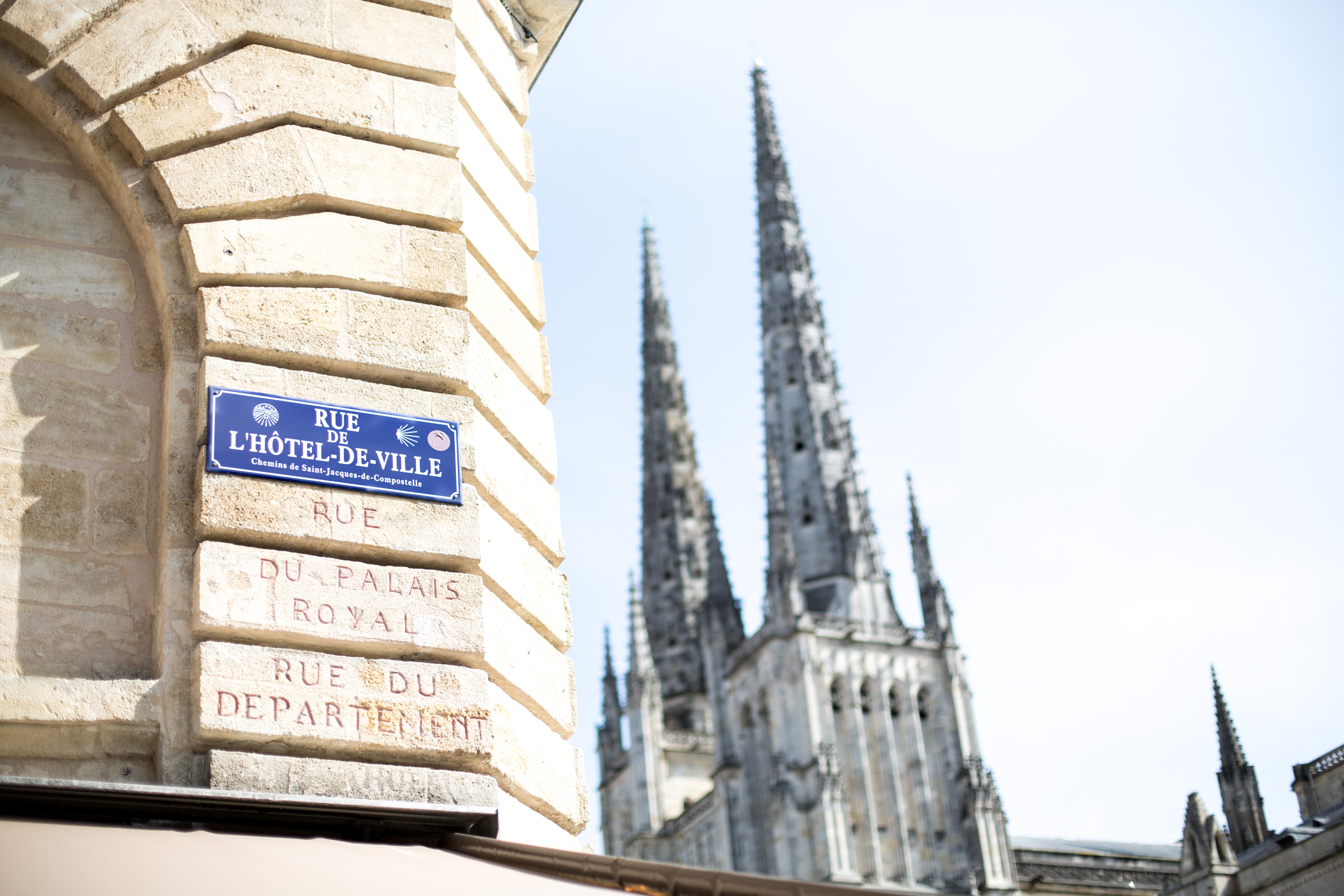 ---
WHAT TO SEE: HISTORY
---
Bordeaux Cathedral & The Opera House
Bordeaux Cathedral marks the centre of the beautiful city, it's well worth a visit for it's beauty alone. The Cathedral is also surrounded with pretty streets lined with cafes and boutique stores and some great museums that you can visit.
Where: Bordeaux Cathedral, Place Pey Berland, 3000
The Opera House
The historic Opera House sits in a picturesque square at the top of the main shopping street Rue Sainte-Catherime. The opera house is best visited first thing in the morning when the sun is rising uo ahead and the hoards of tourists which line it's steps haven't infiltrated the otherwise tranquil square. If you have a little time to spare it's worth trying to get show tickets.
Where: Place de la Comédie, 33000 Bordeaux, France
Quincunxes Esplanade & Girondins Monument
The Girondins Monument is a thing of beauty and definitely worth a visit, it's also rather bizarrely surrounded by Bordeaux's fairground which provides a bright and colourful backdrop to the grand monument.
Where: Quinconces Esplanade, Bordeaux Grands Hommes – Quinconces
Église Notre-Dame
Bordeaux's own Notre-Dame is a statuesque church which is well worth a visit, not least because of it's internal beauty and light filled stained glass windows, but because of the stunning surrounding street as which are lined with antiques stores, boutiques and local French restaurants with sunlight street seating which the locals fill at midday (more to come …)
Where: Église Notre-Dame 1 Place du Chapelet, 33000
---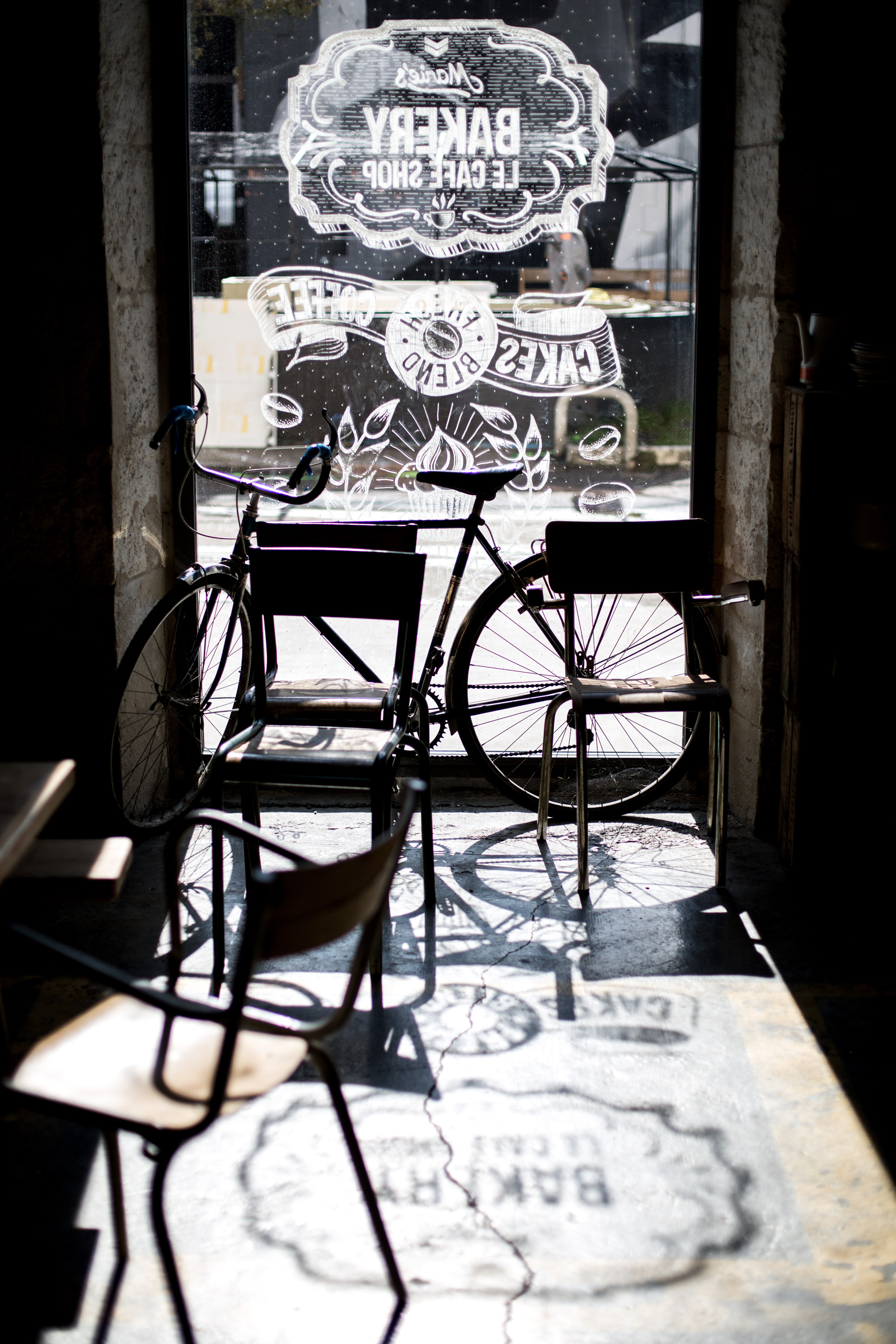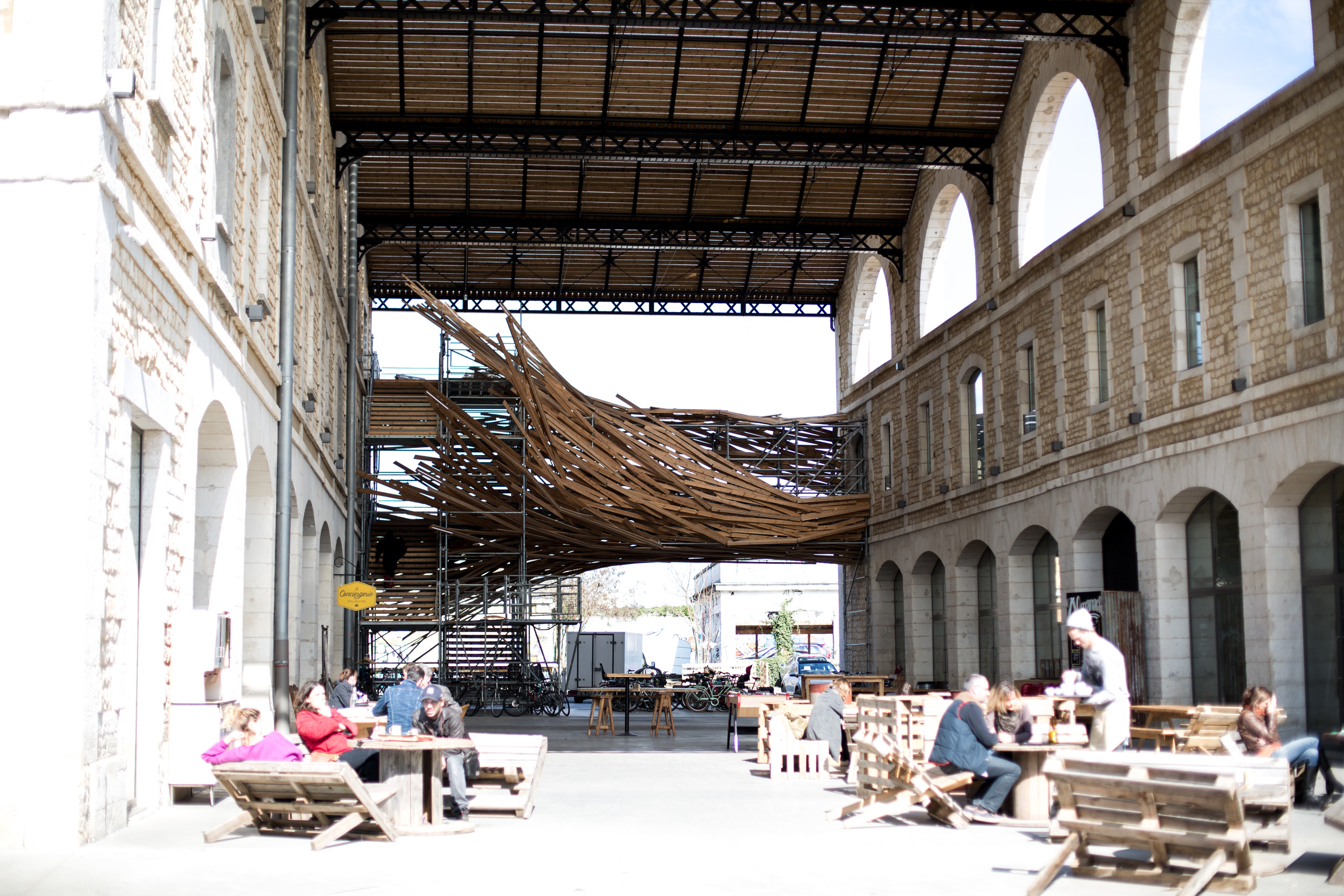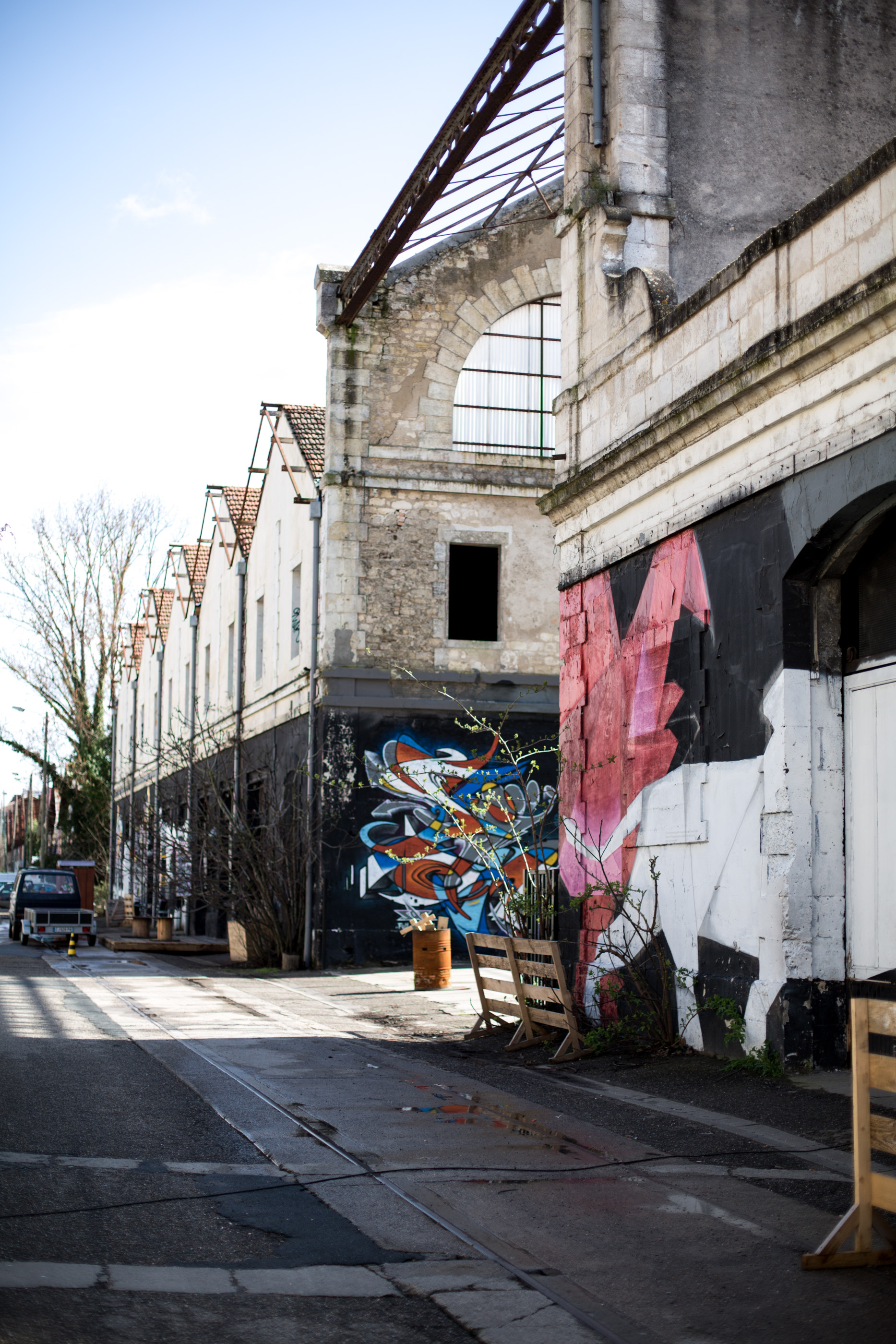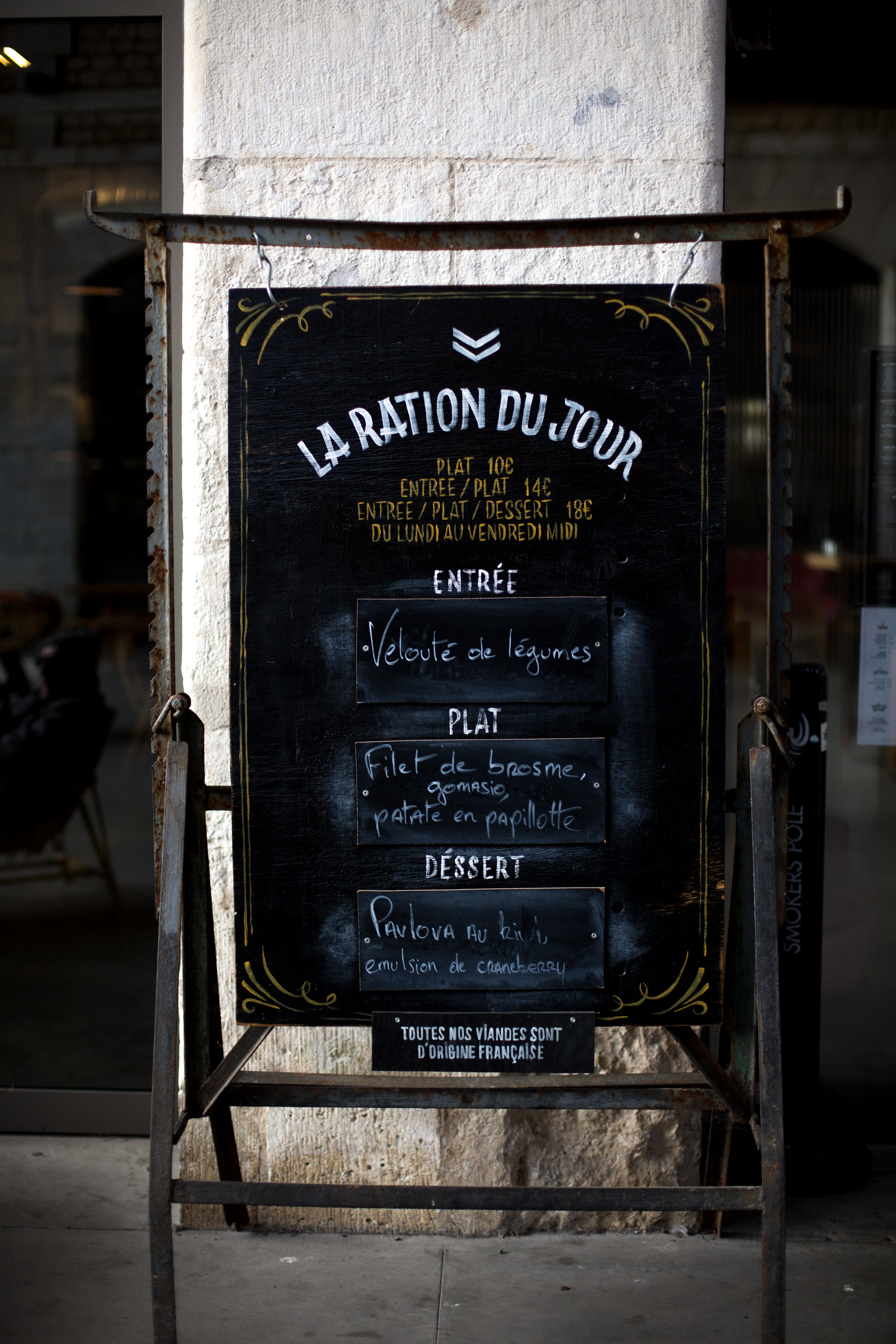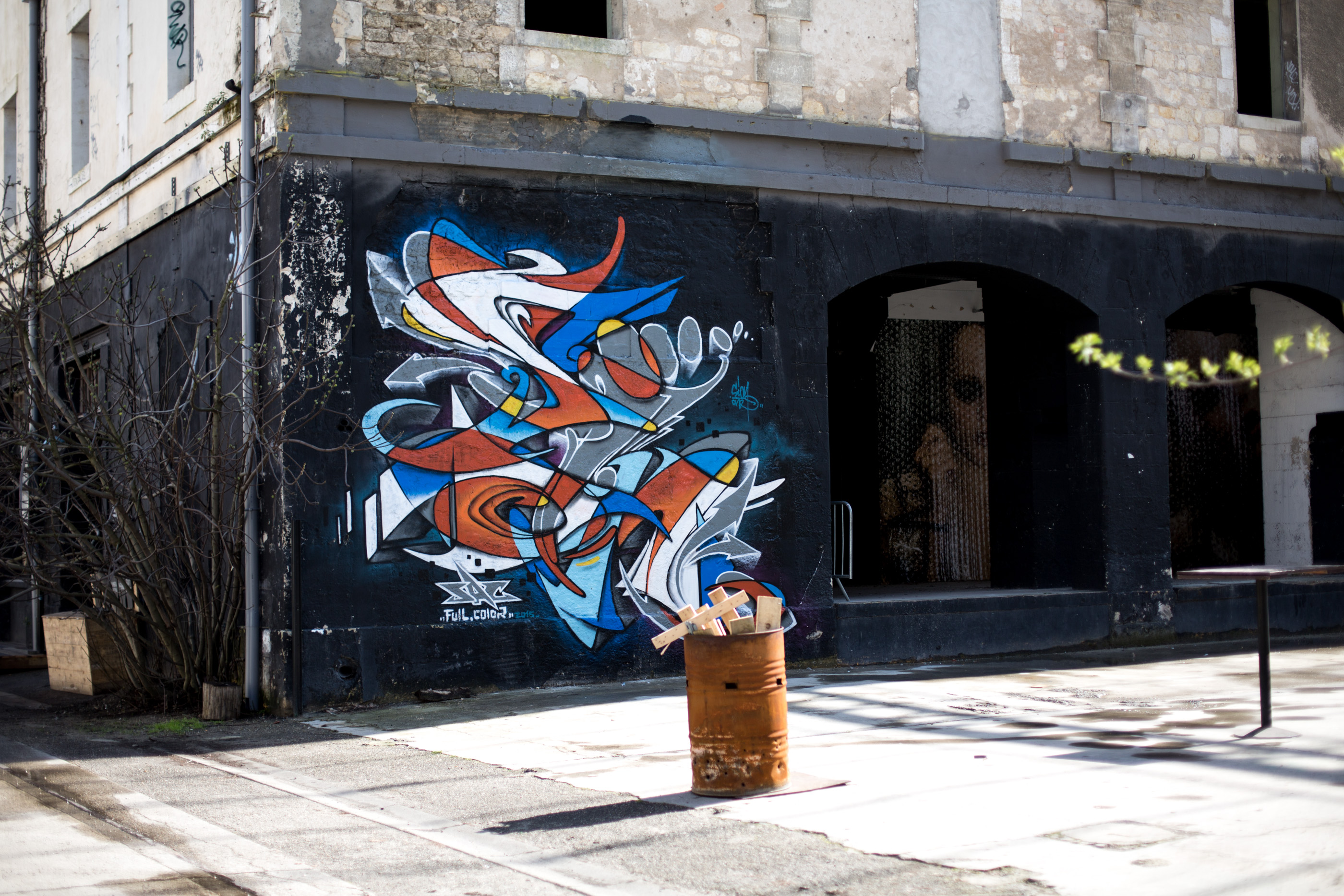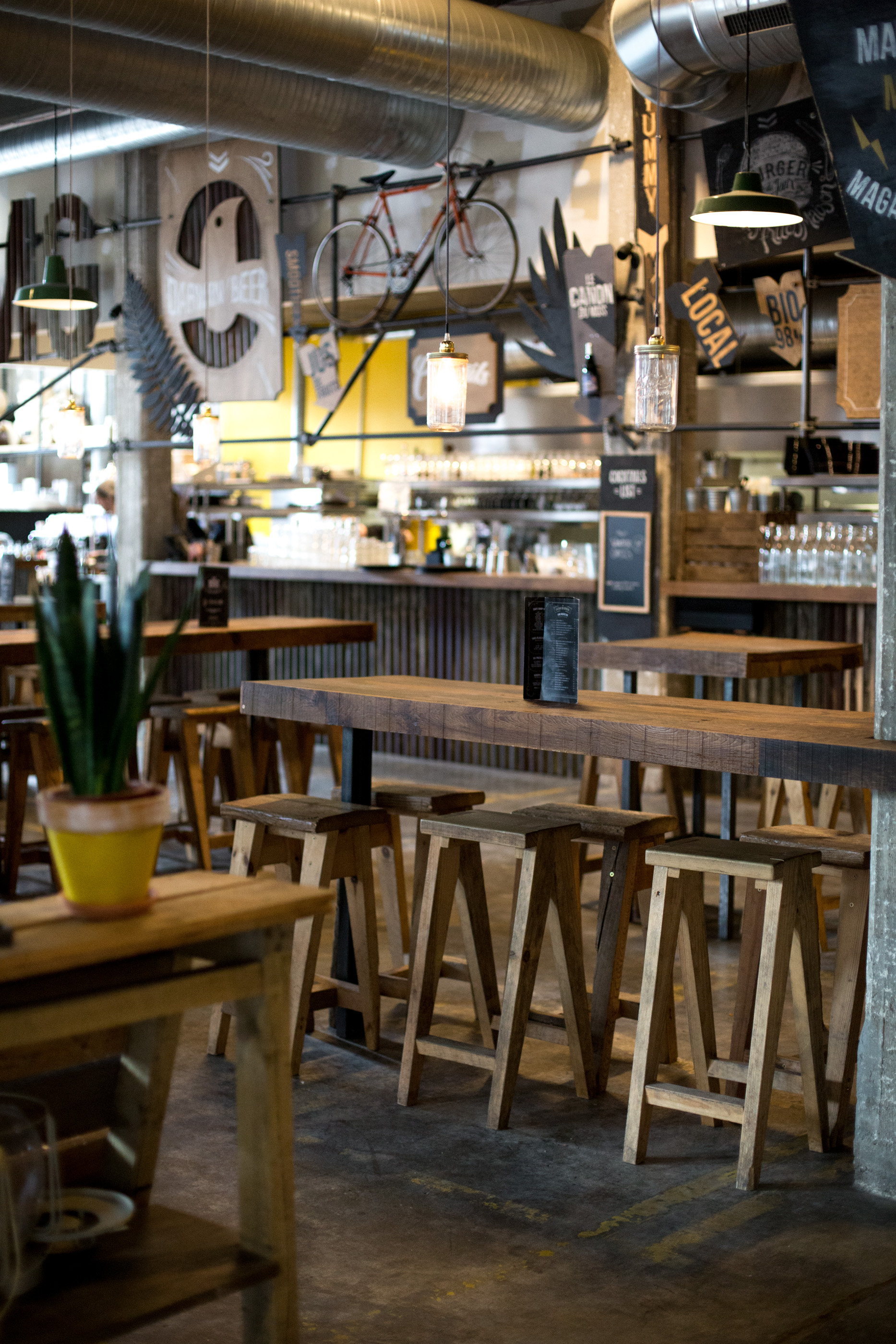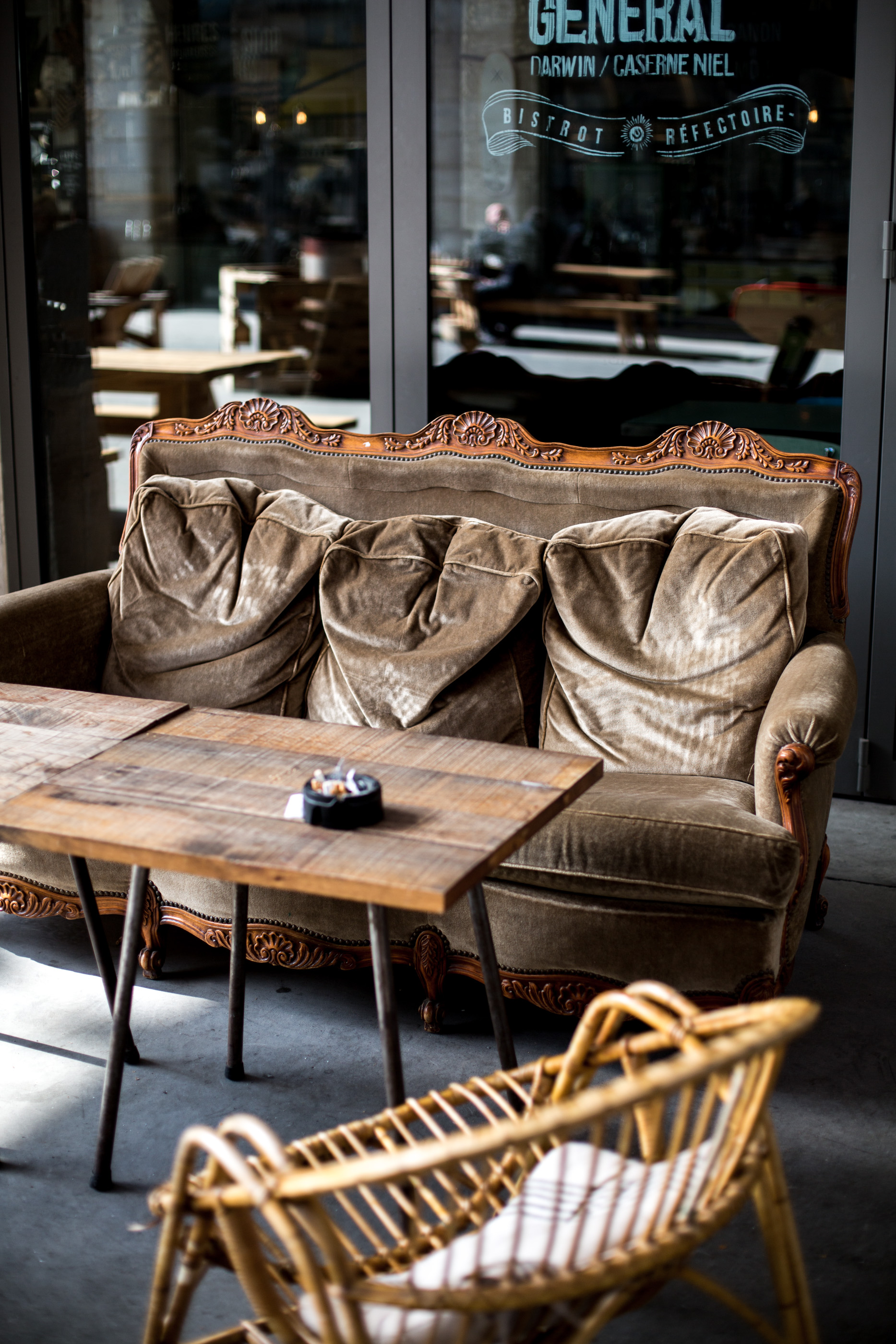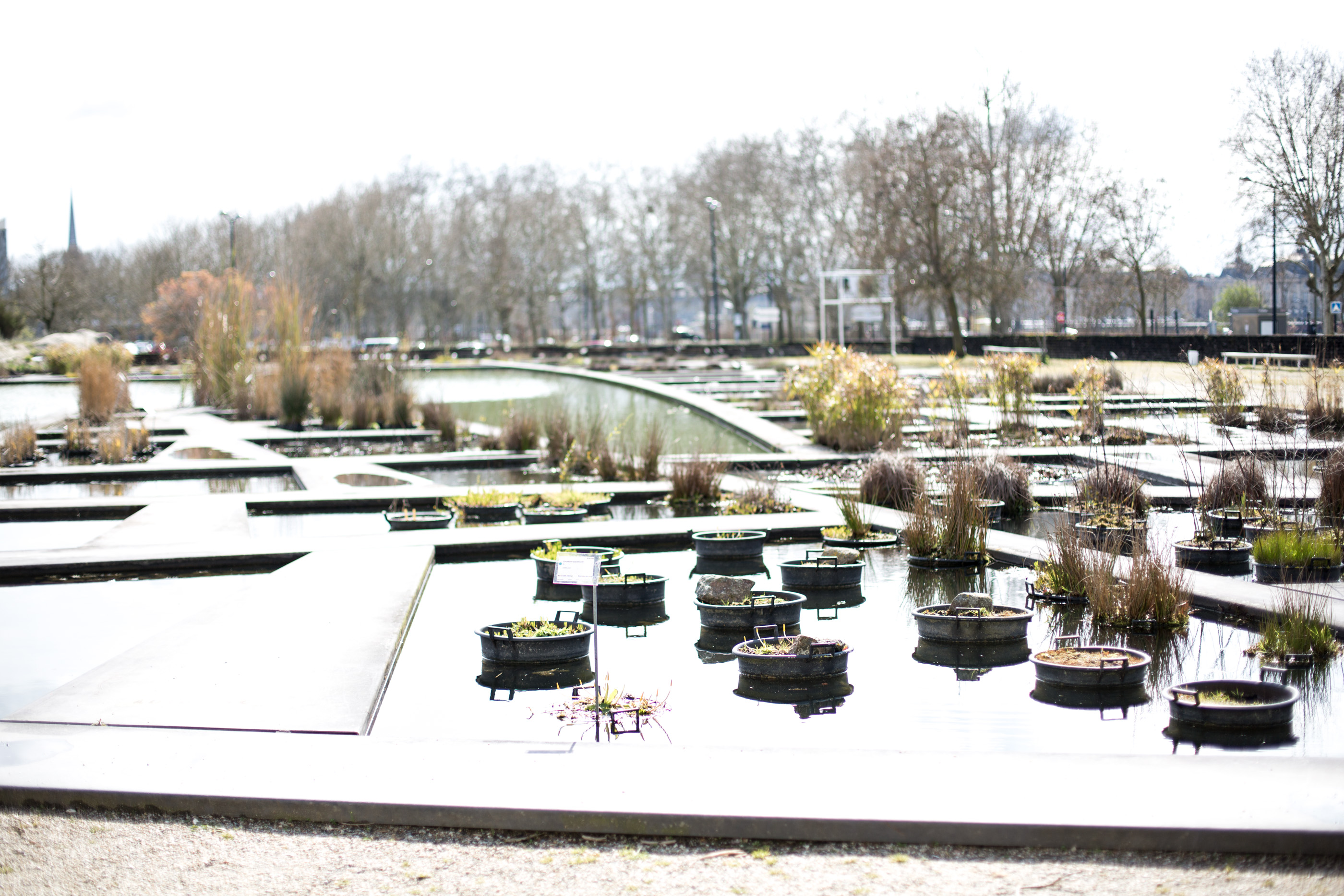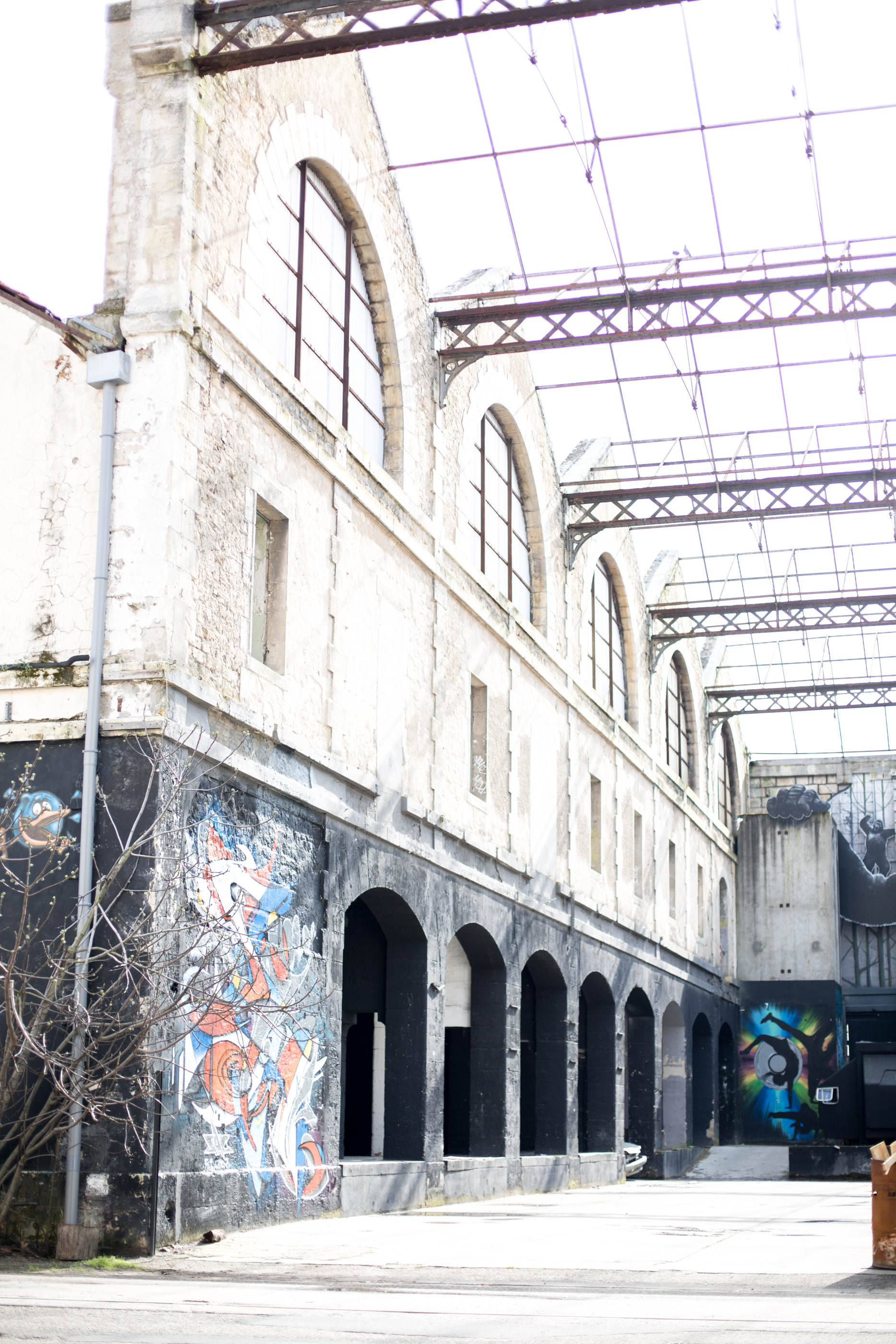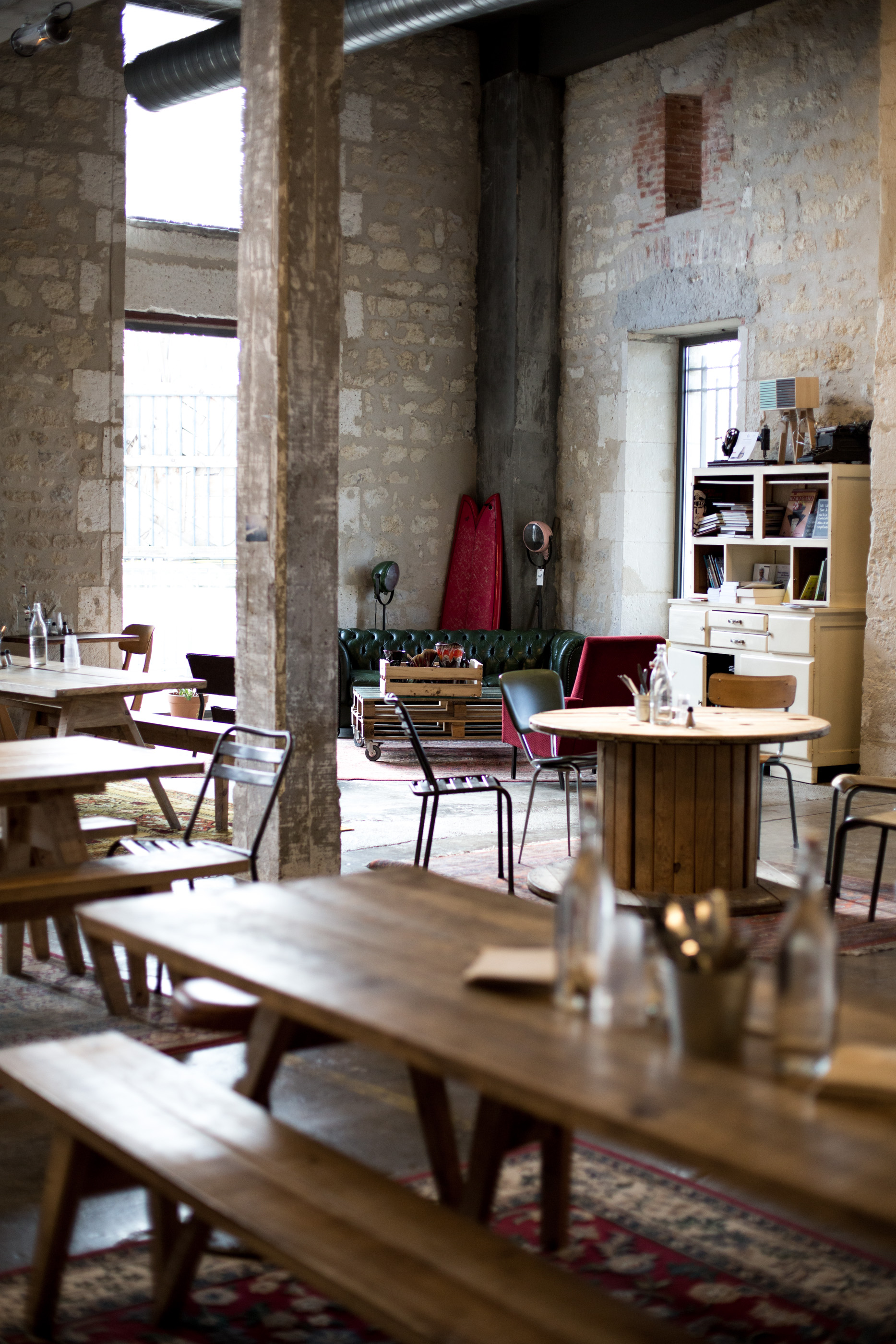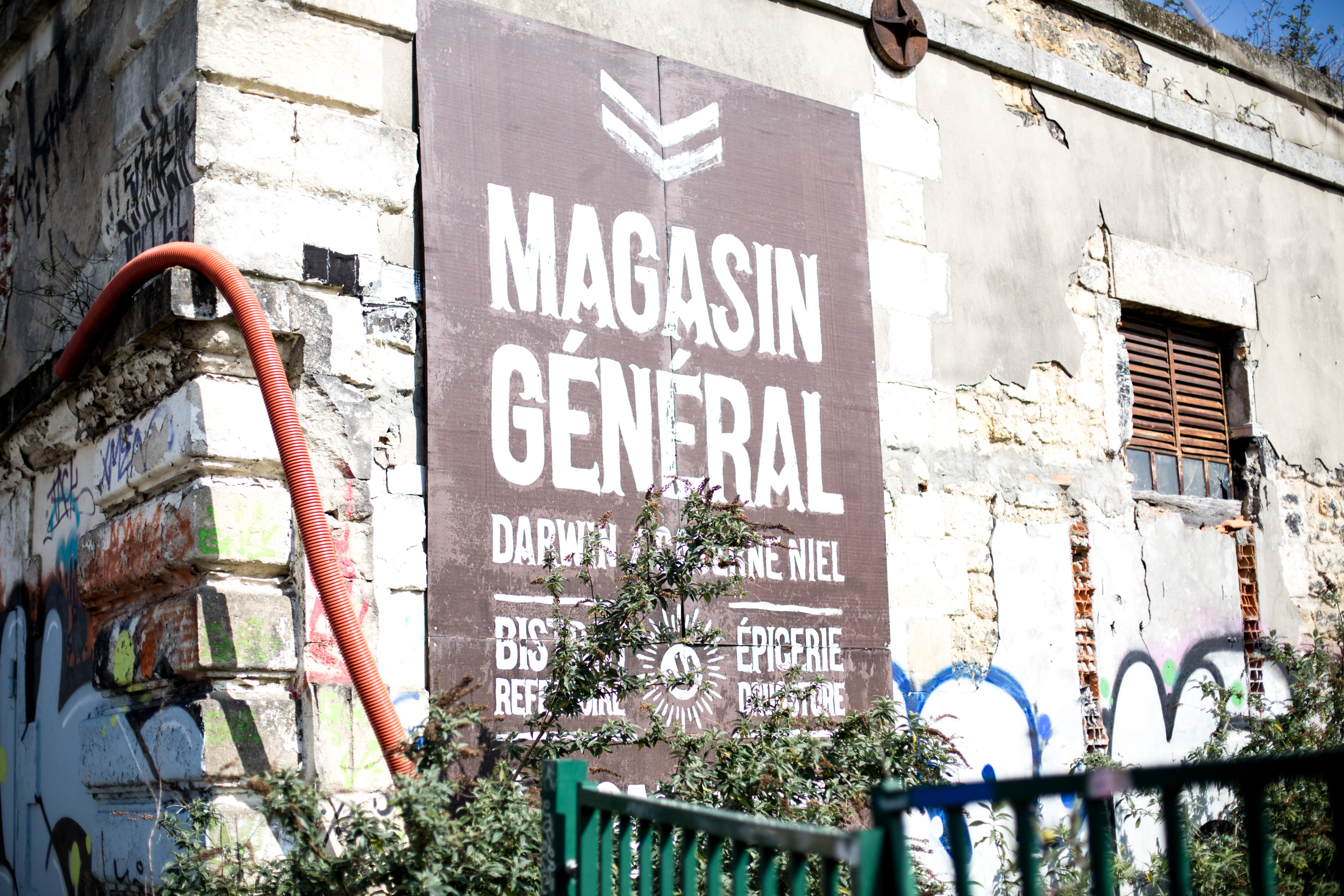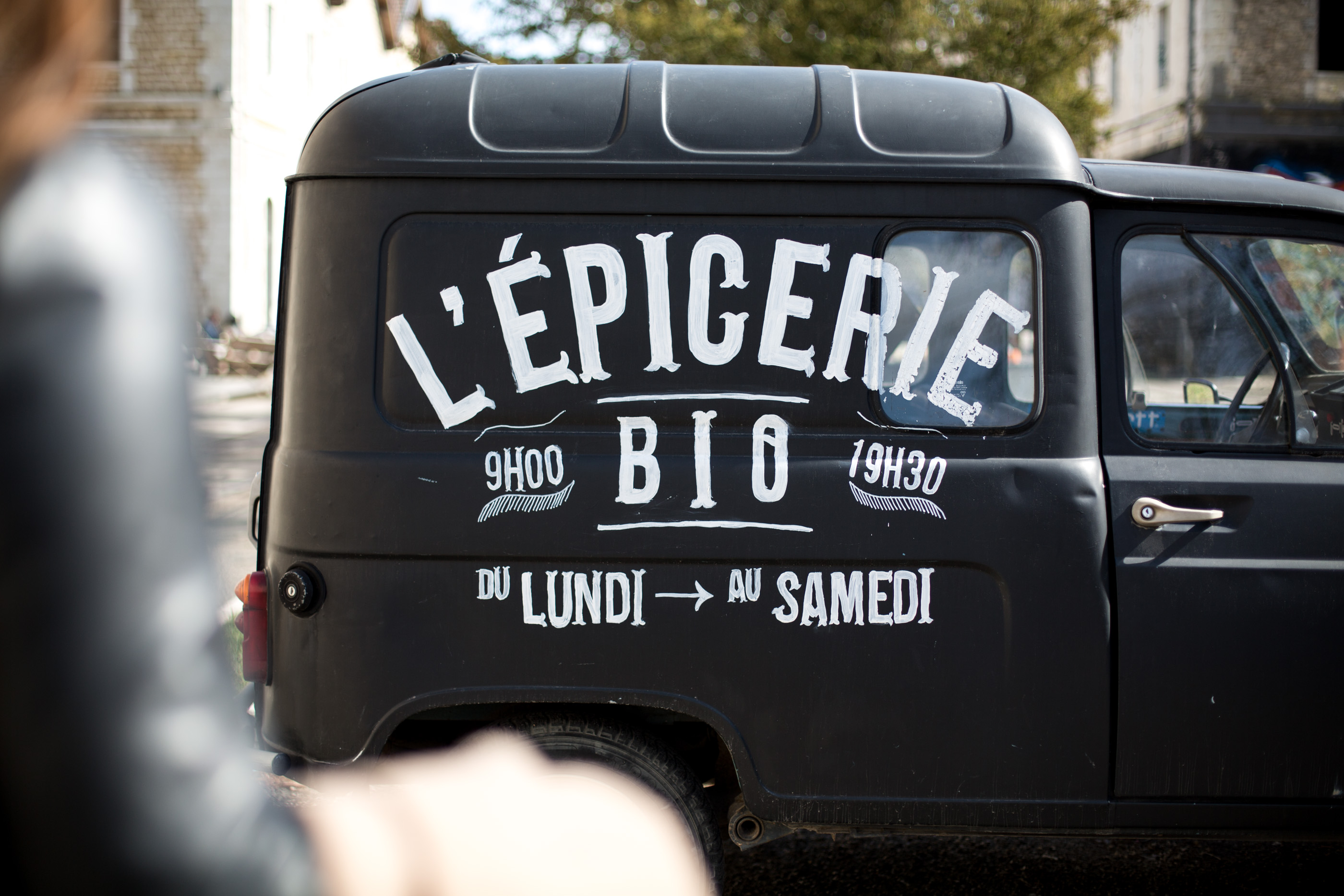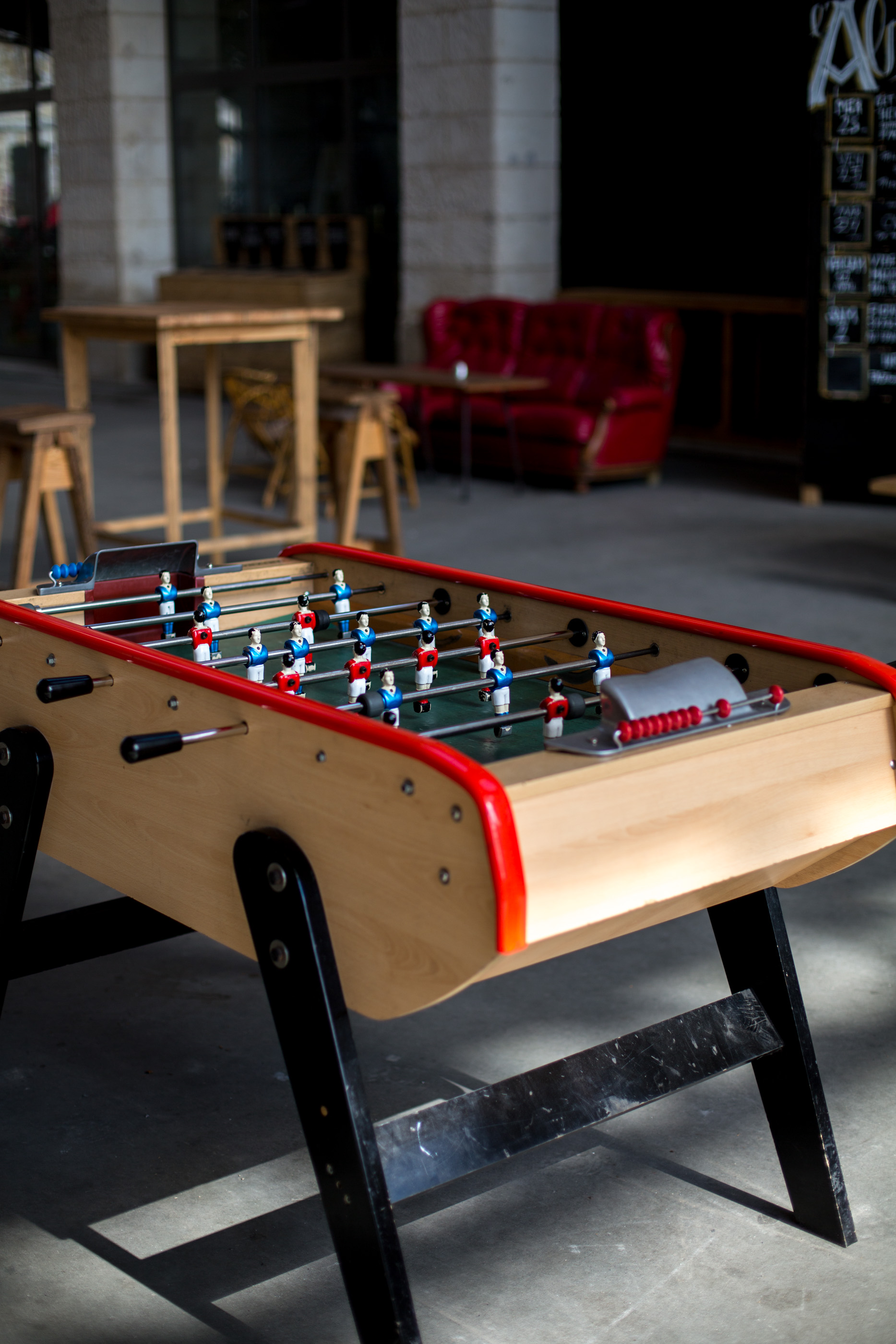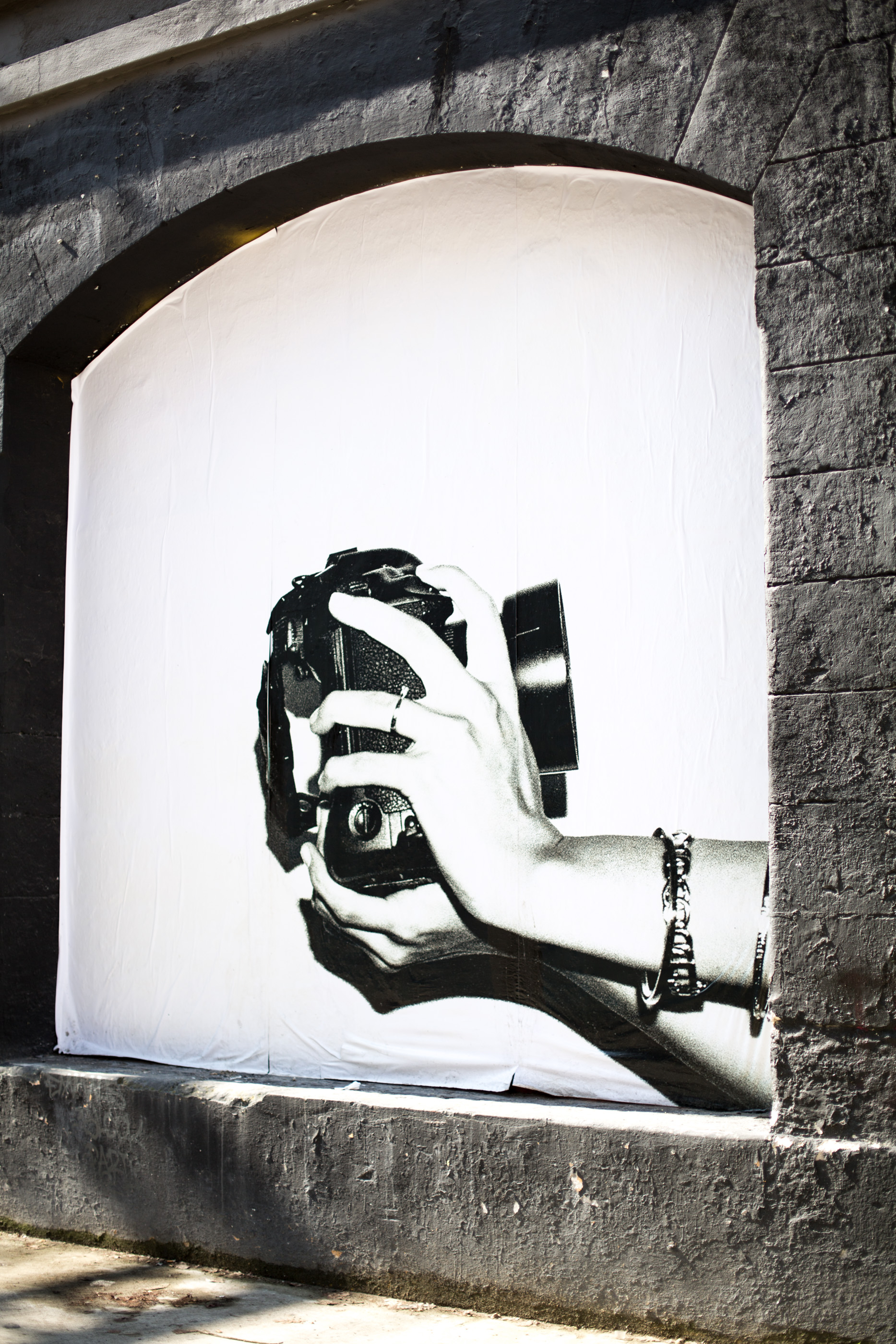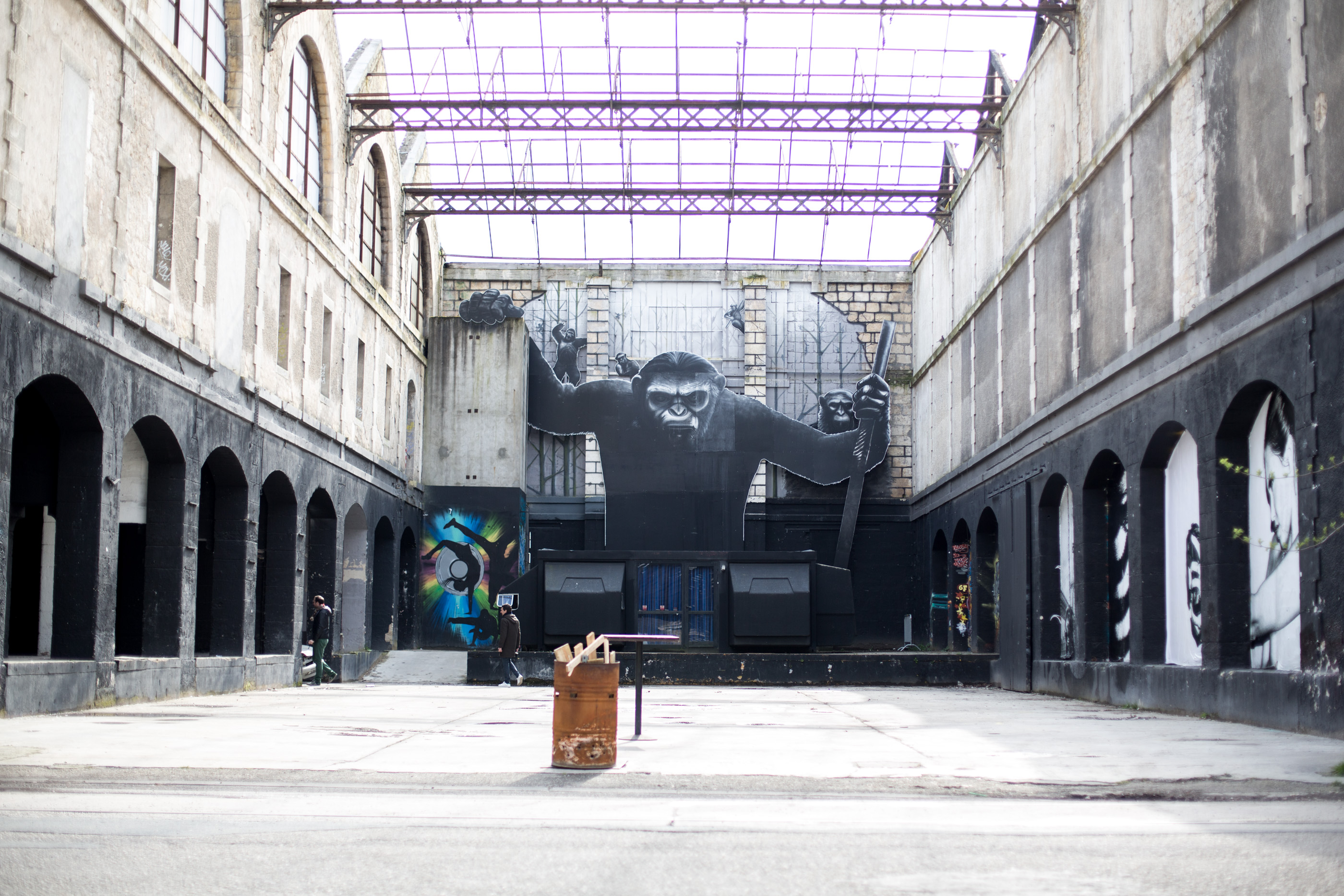 ---
WHAT TO DO: CULTURE
---
  Culture: Darwin Eco System, 87 Quai des Queyries, 33100
If you cross the river and leave the heart of Bordeaux city behind you're greeted by Bordeaux's alter ego, a far less traditional architect and an eco friendly city in its own right. Whilst the main city is by far the most beautiful, the hidden delights of the Darwin Eco System are well worth a trip across water. Bordeaux's own version of East london, an urban retreat perfect for a sunny afternoon spent drinking with your pals.
Where: Darwin Eco System, 87 Quai des Queyries, 33100
Nature: Jardin Botanique
On route to the Darwin Eco system, take a little walk through Jardin Boutique, a small development lined by eco architecture and the river Garrone. It's a 10 minute stroll or the perfect spot to stop for a little fresh air.
Where: Jardin Botanique, Espl. Linné, 33100 Bordeaux Bastide
Shopping: Rue Sainte-Catherine
Rue Sainte-Catherine is the main shopping street in Bordeaux, you'll find all the best French high street stores along this long road. But even better are all the little lanes off the main strip, full of pretry cafes and  unique independent stores.
Where: Rue Sainte-Catherine
Wine Tasting: Viator 2h Workshop
It wouldn't be a trip to Bordeaux unless you did a little wine tasting, whether that's hiring a car to visit the local Chateaus (Saint Emilon is close by) or simply booking in for a wine tasting workshop. We took a 2 hour wine tasting course with Viator on our first day in Bordeuax, it was the perfect introduction to French wine and in particular the left and right bank variations. Well worth the £38 per head.
Where: Viator, Central Bordeaux, close to Place des Quinconces
---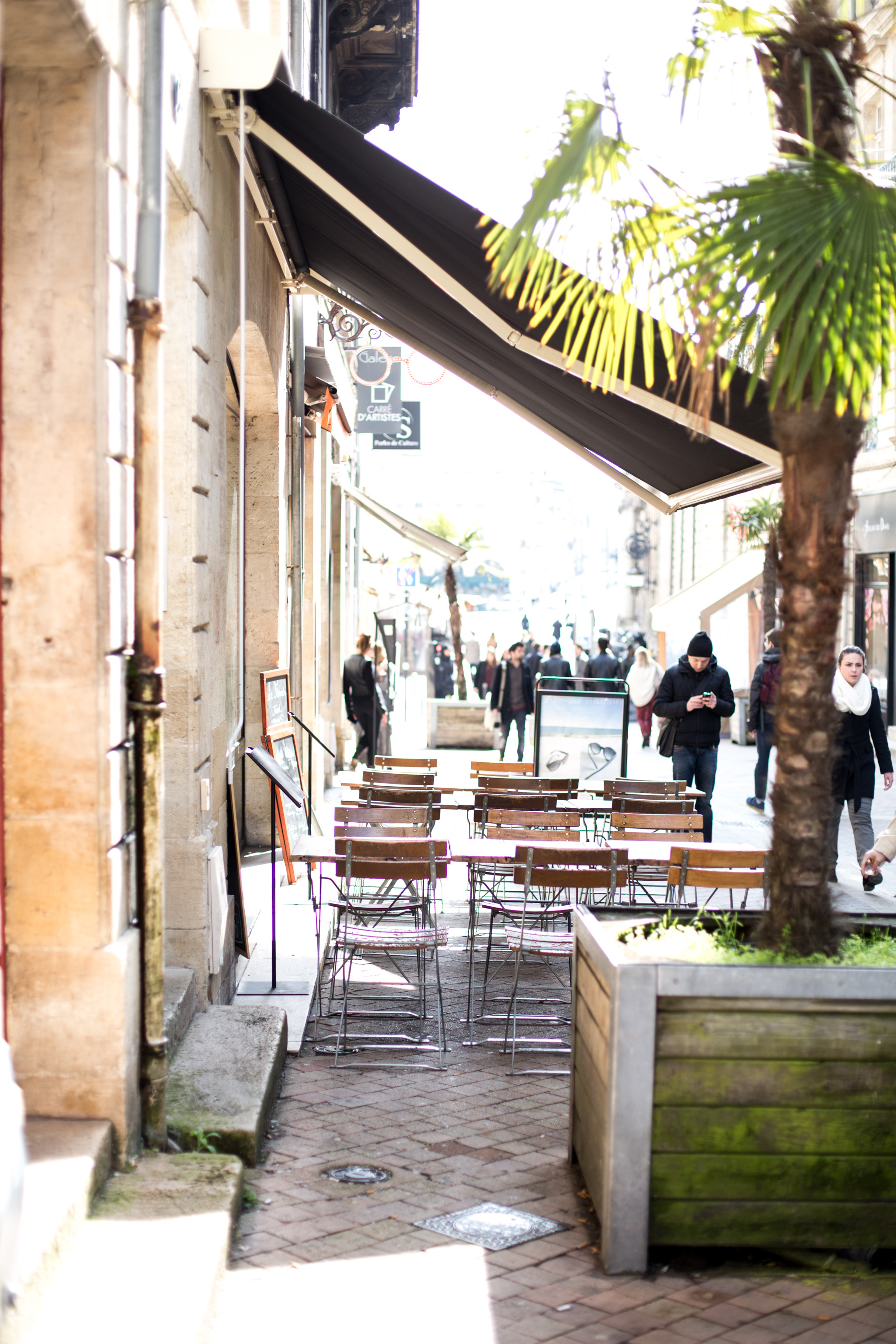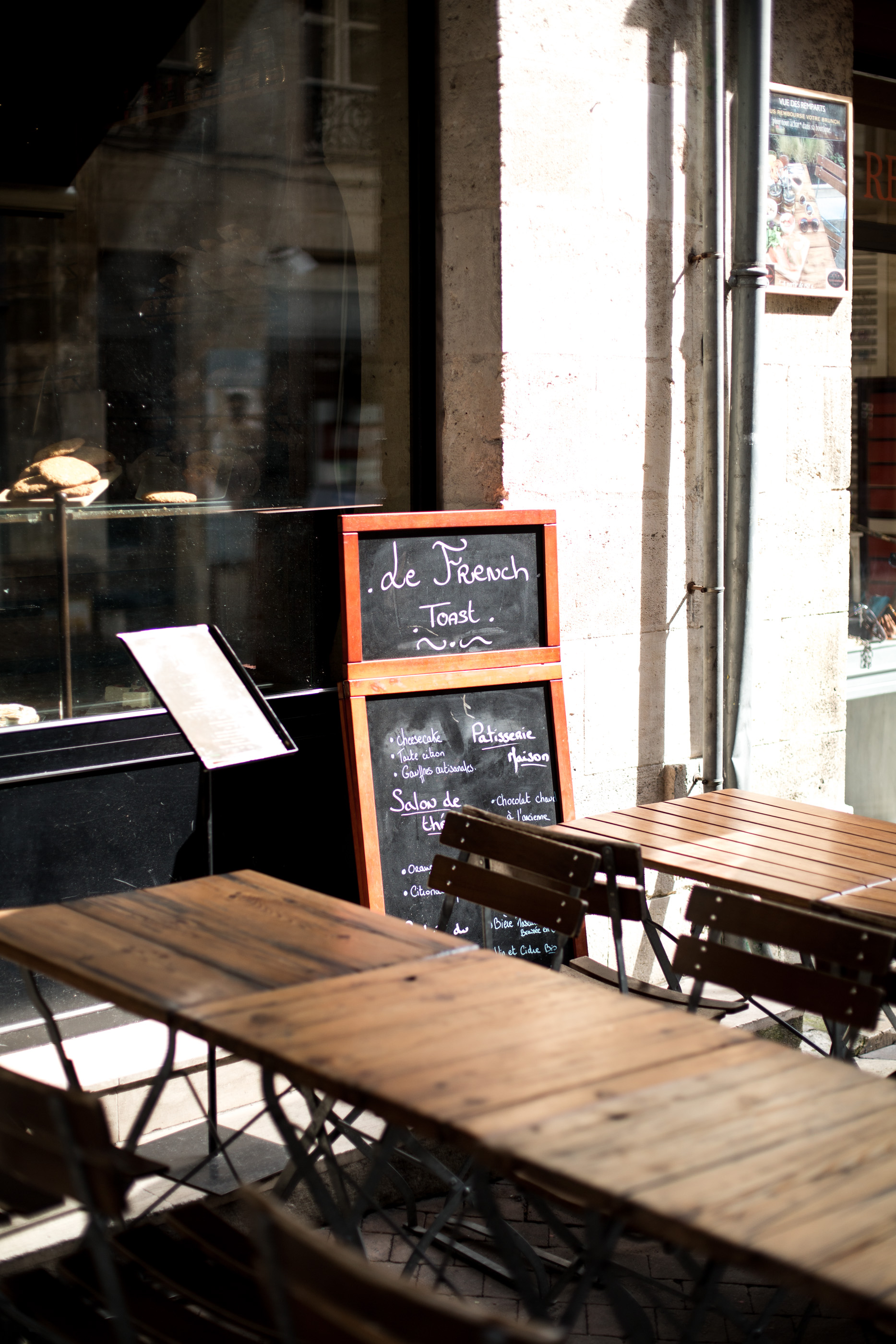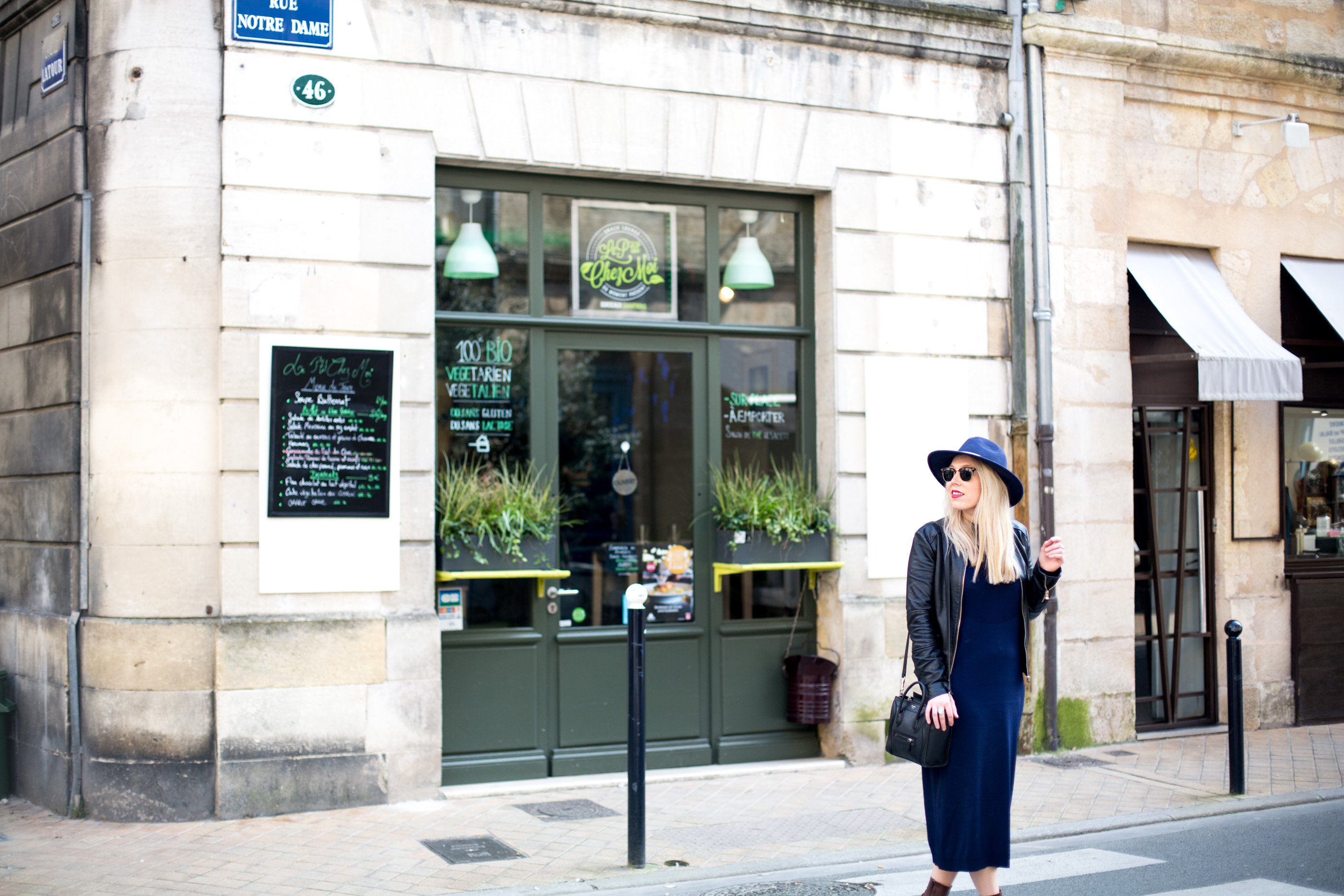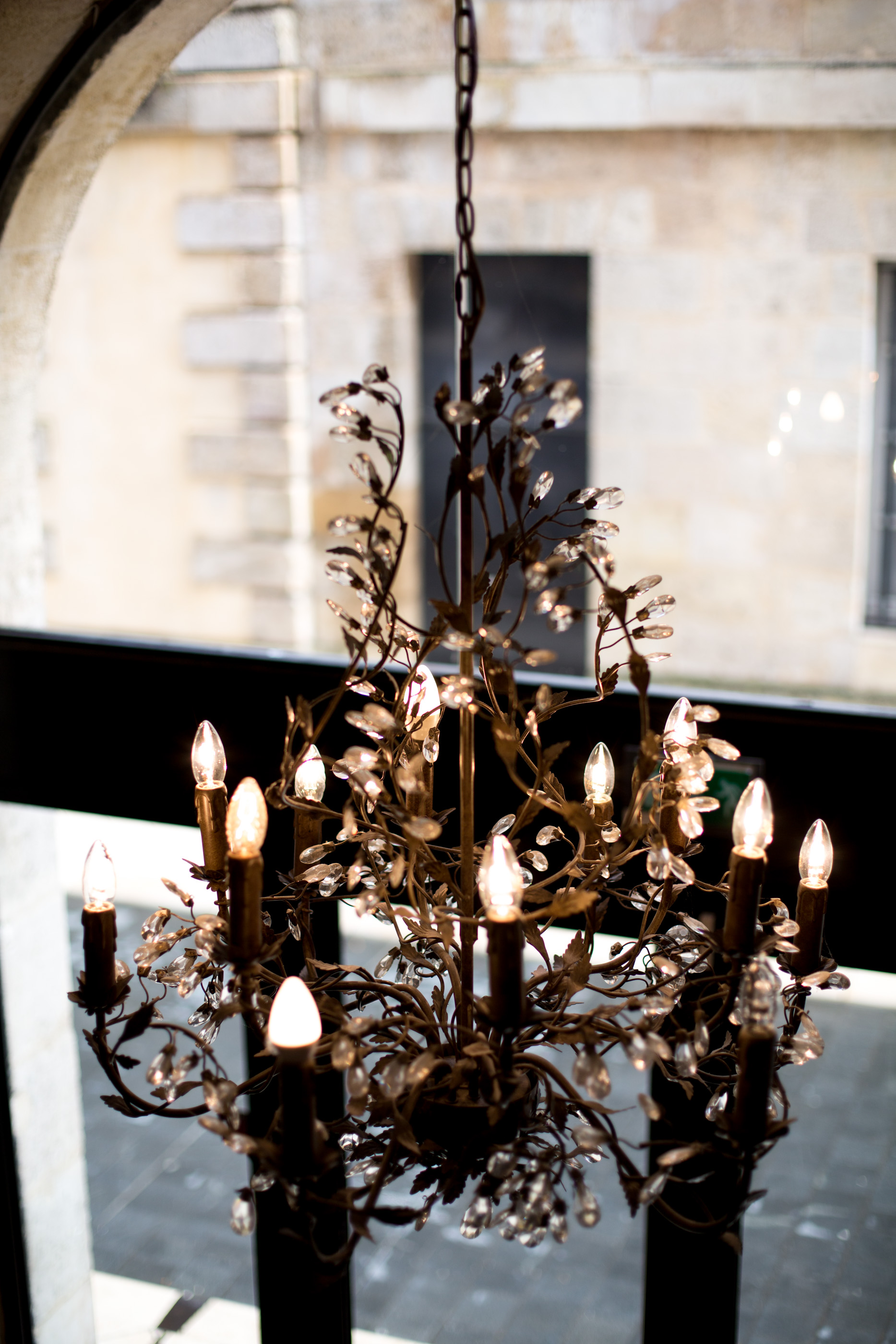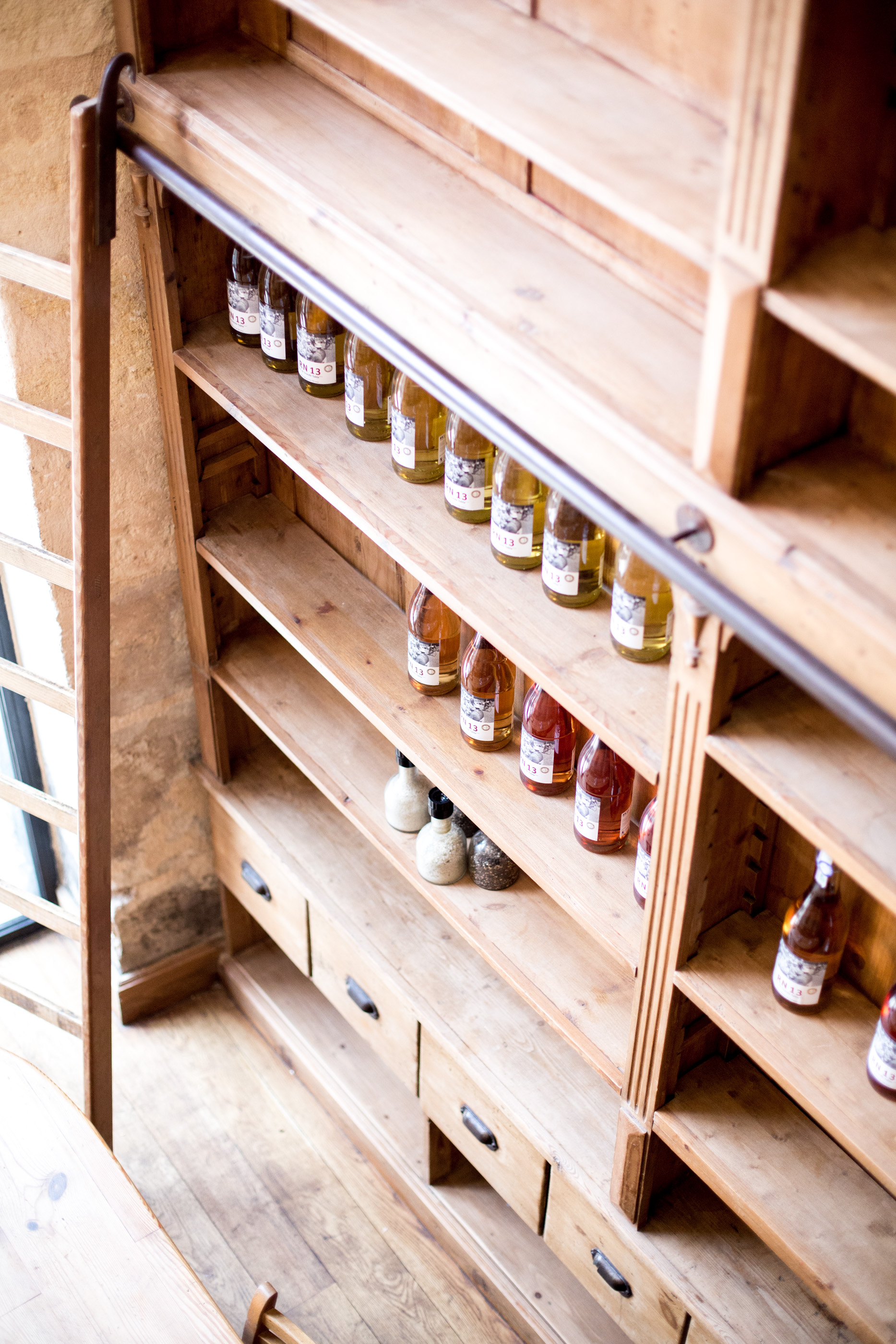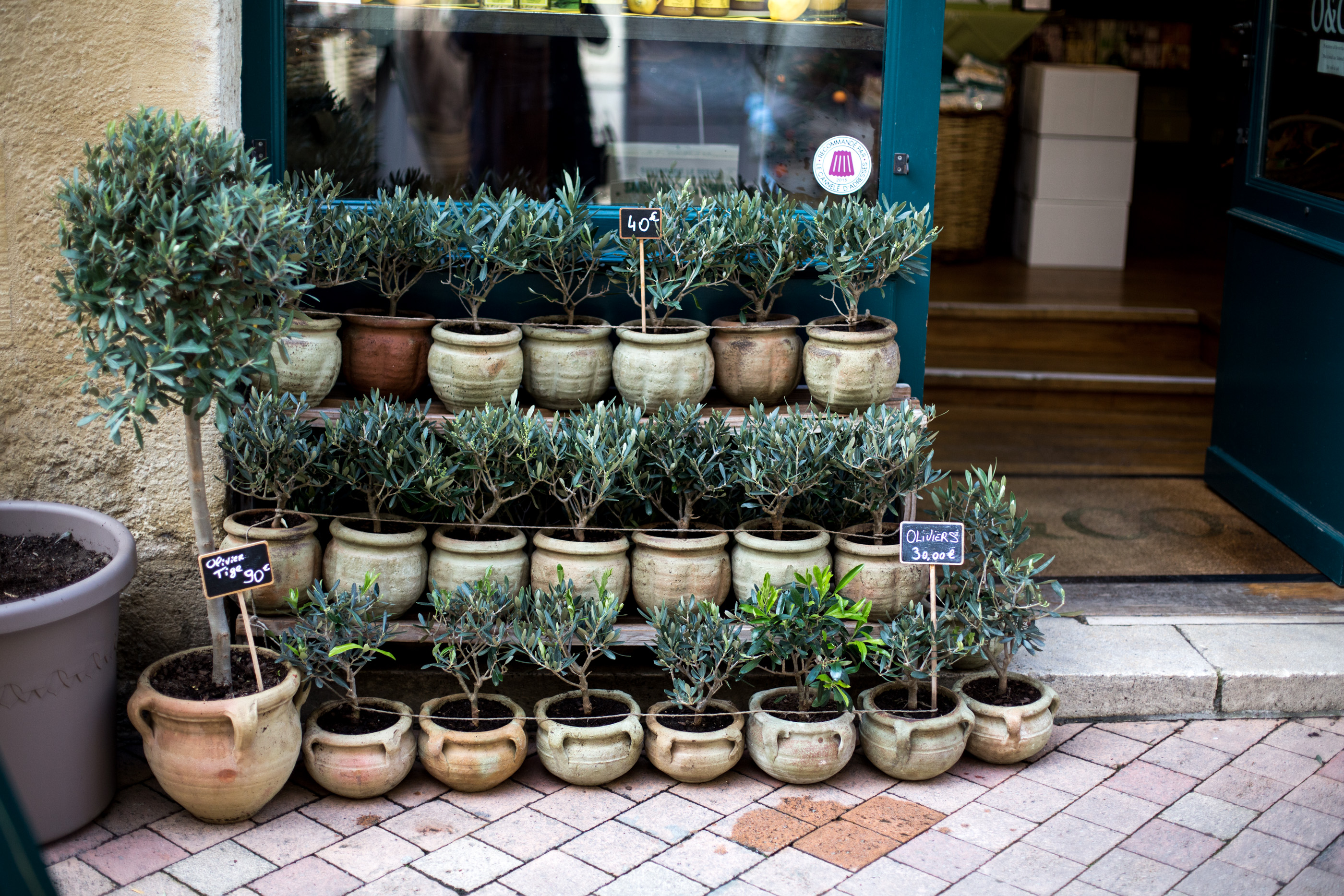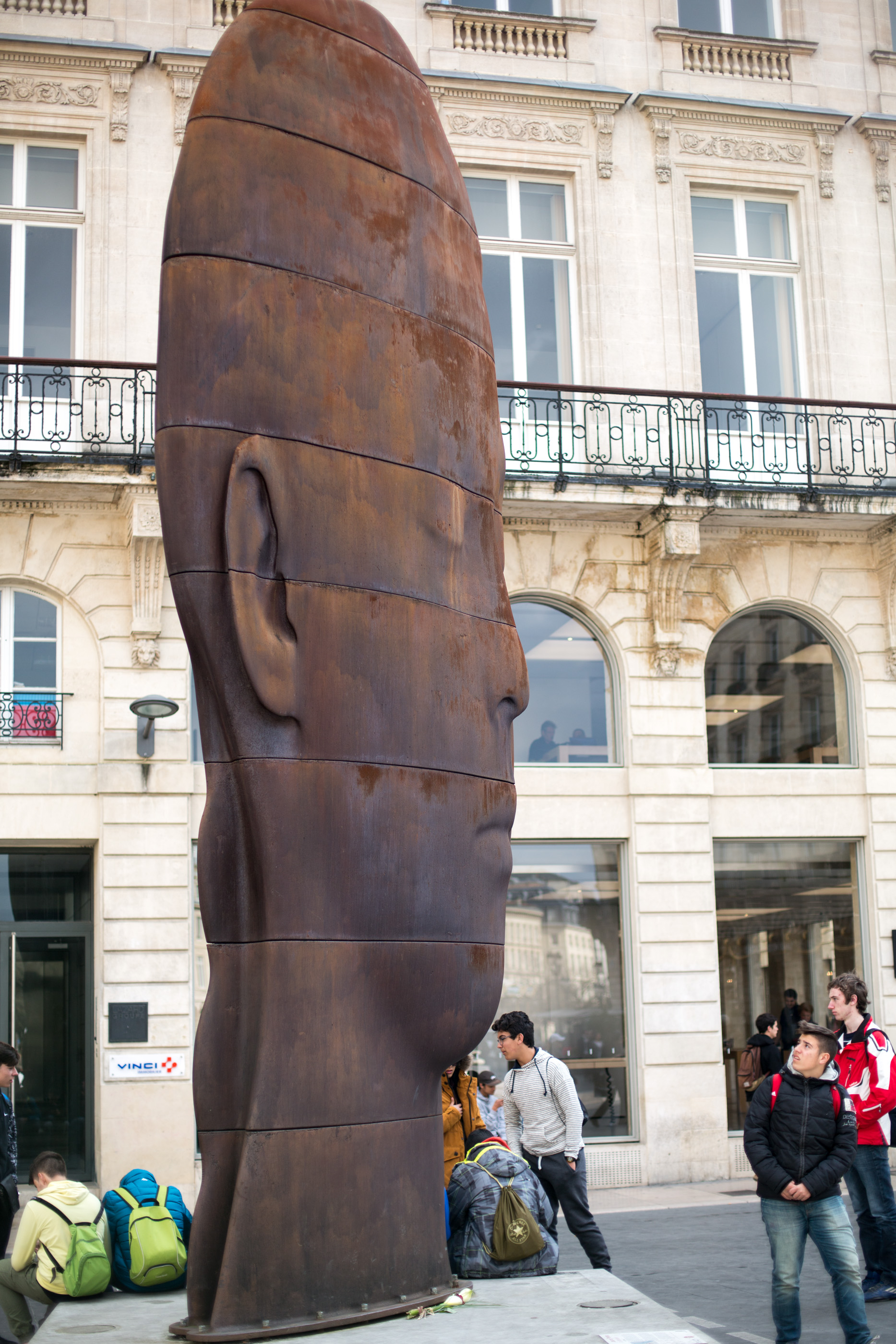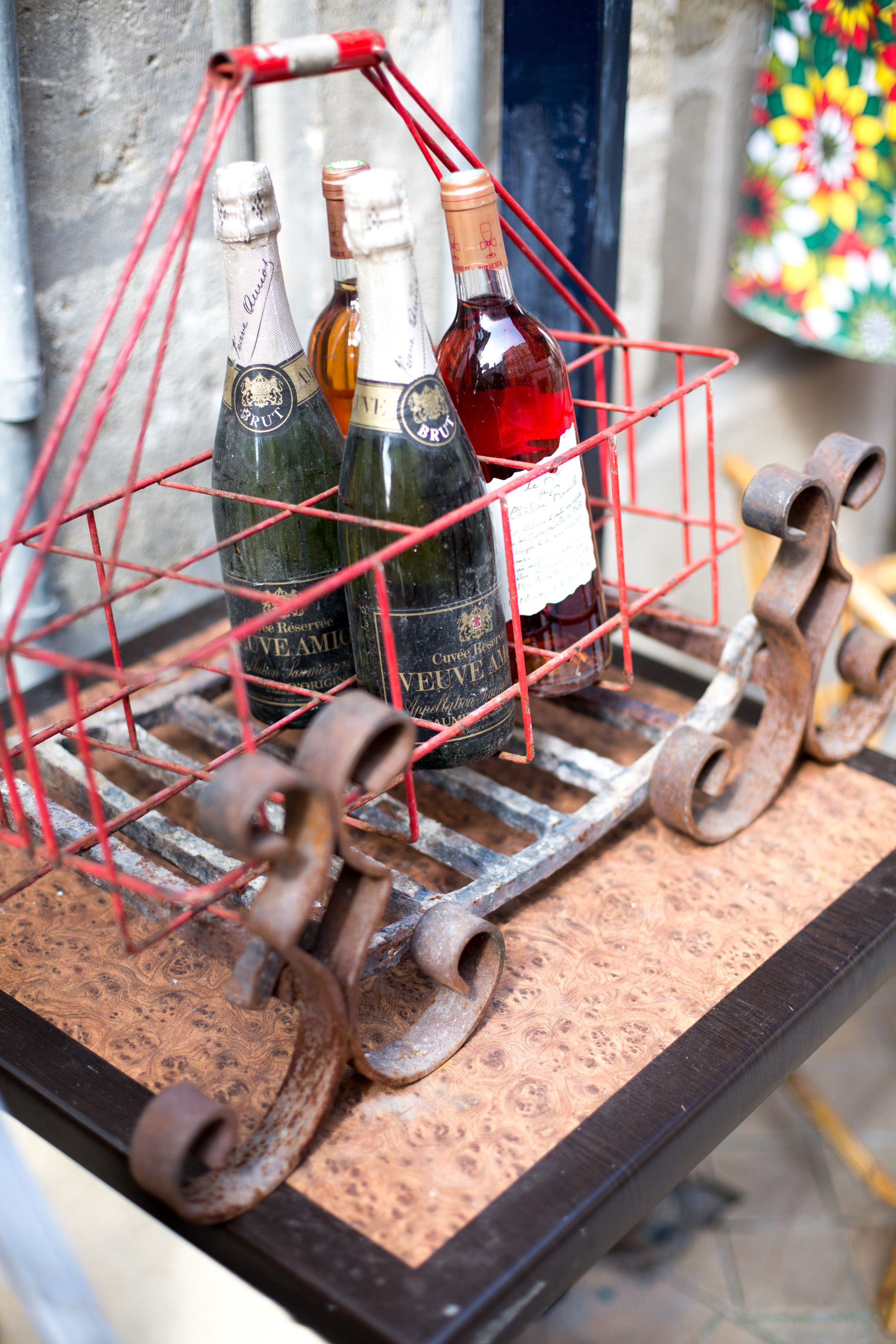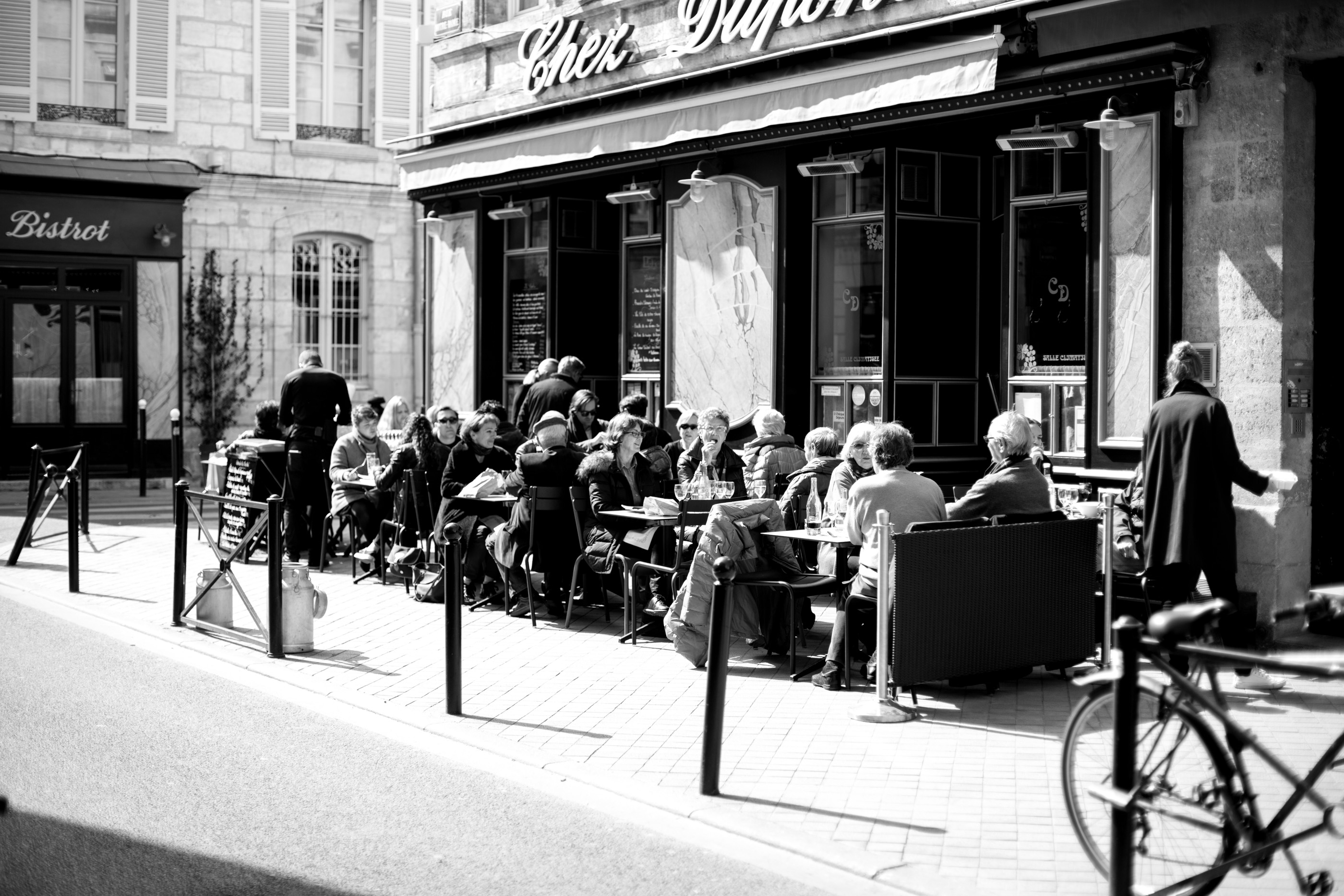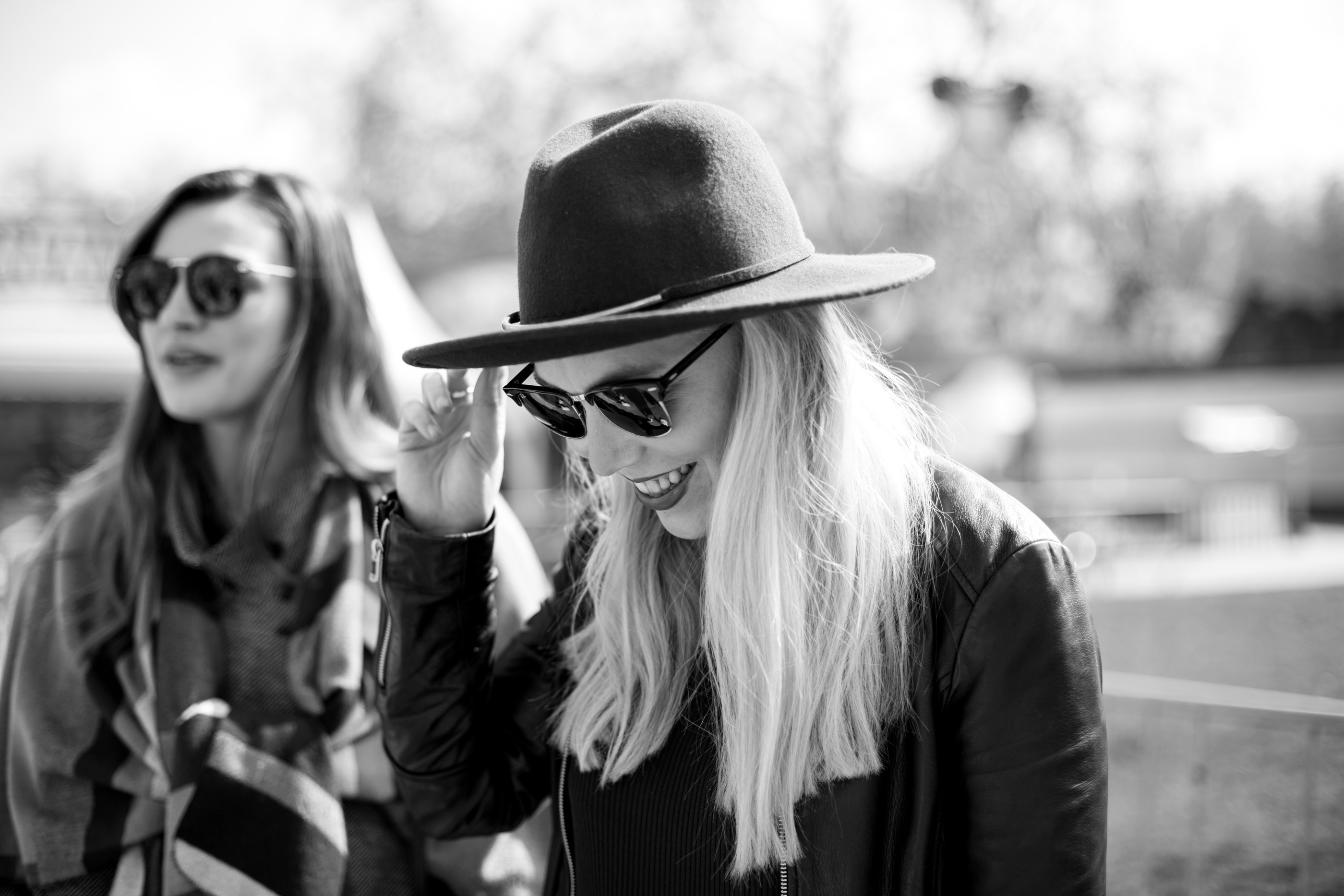 ---
WHERE TO EAT
---
 La Petite Commerce
This beautiful little restaurant provided the perfect lunch time lunch spot, with delicious L'assiette fromage et jambon charcuterie, served with the best local Bordeaux wines to top it off. But it was dinner when this restaurant really came alive, whilst it's infamous for it's fish, it's fair to say the steak was a winning dish all round. Book in advance, it's exceptionally popular.
Where:  22 Rue Parlement Saint-Pierre, 33000 Bordeaux, France
La Courrea
A restaurant recommended to us by a local, and one i highly recommend to you too. A gorgeous modern restaurant with the most delicious tapas menu to get stuck into. 'One of  each' is your best bet, but the Ceviche & egg and soldiers must be tried.
Where: 30 Rue du Pas-Saint-Georges, 33000 Bordeaux, France
Le French Toast
The perfect breakfast spot, order a Cafe allonge et deus oeufs, it's the perfect start to the day and in close proximity to the infamous cathedral.
Where:  64 Rue des Remparts, 33000 Bordeaux, France
La Brasserie Bordelaise
A highly recommended restaurant for lunch, apparently a locals haven with traditional french cuisine and wine on tap. We didn't make it on this trip, but it's certainly on the list for our next.
Where: 50 Rue Saint-Rémi, 33000 Bordeaux, France
Chez Dupont
Another french eatery stuffed full of  locals, a sure sign you're in for a treat. Grab a seat outside on the beautiful street next to Notre Dame, order steak frites & a glass of vin rouge and sit back and watch life go by
Where: 45 Rue Notre Dame, 33000 Bordeaux, France
---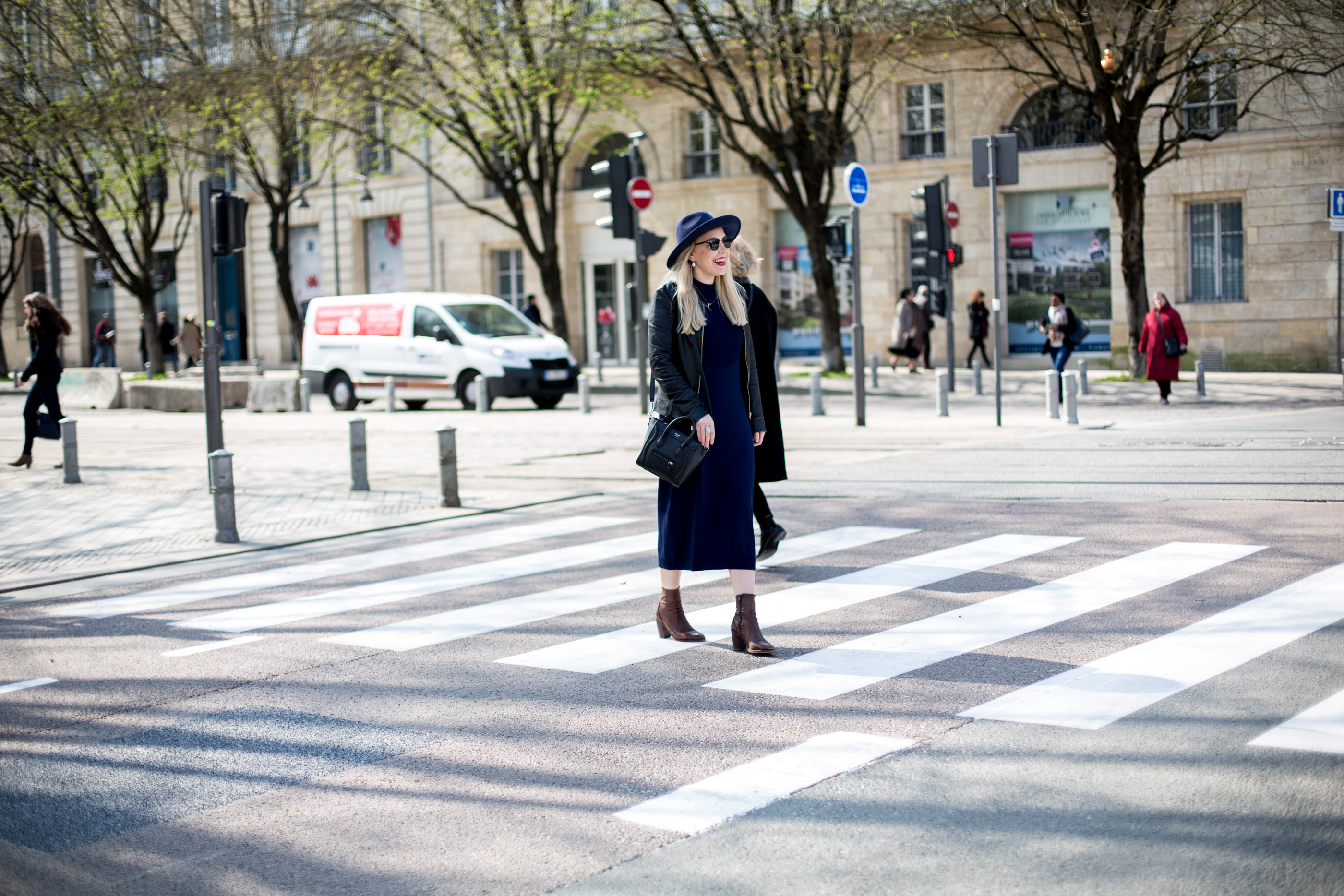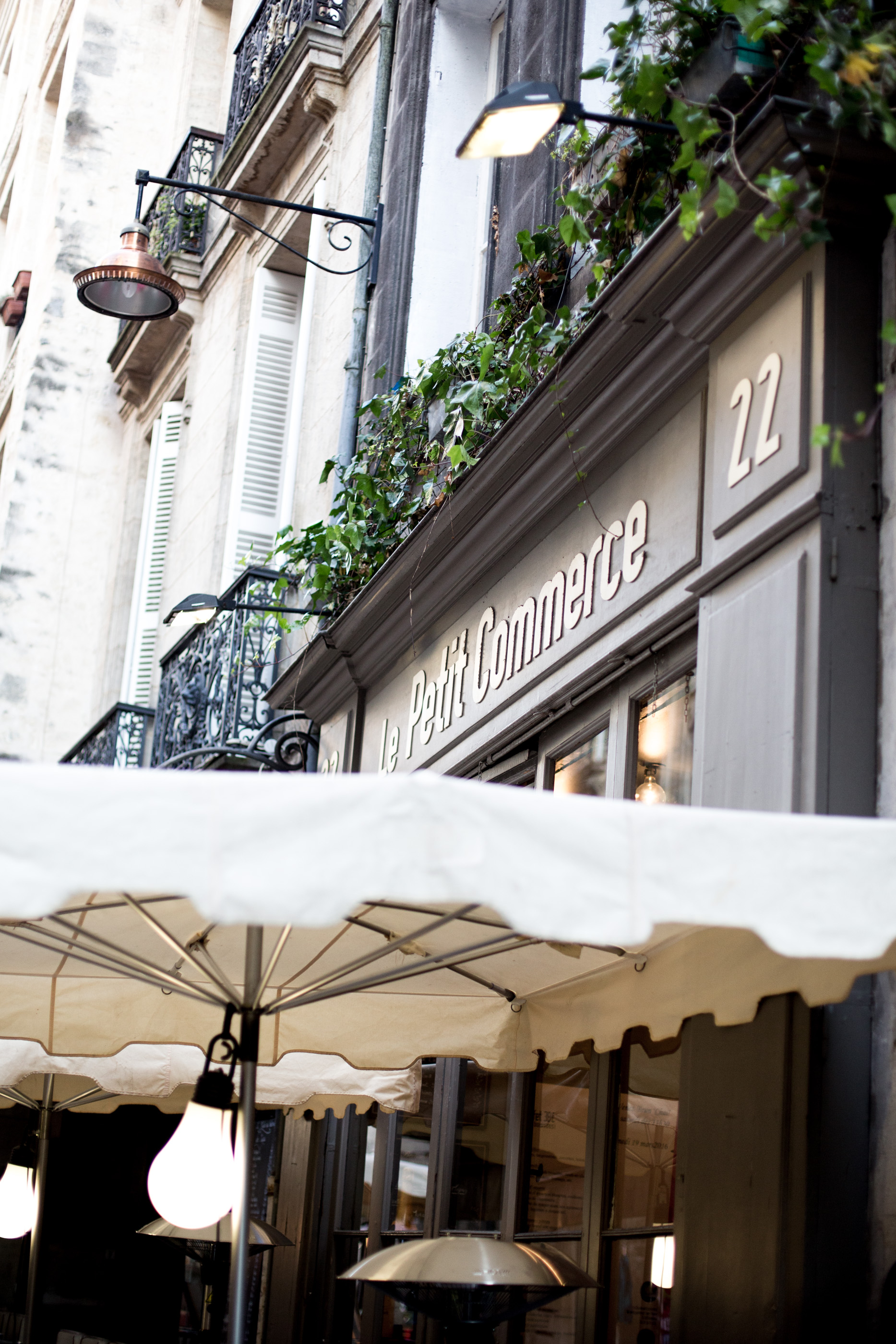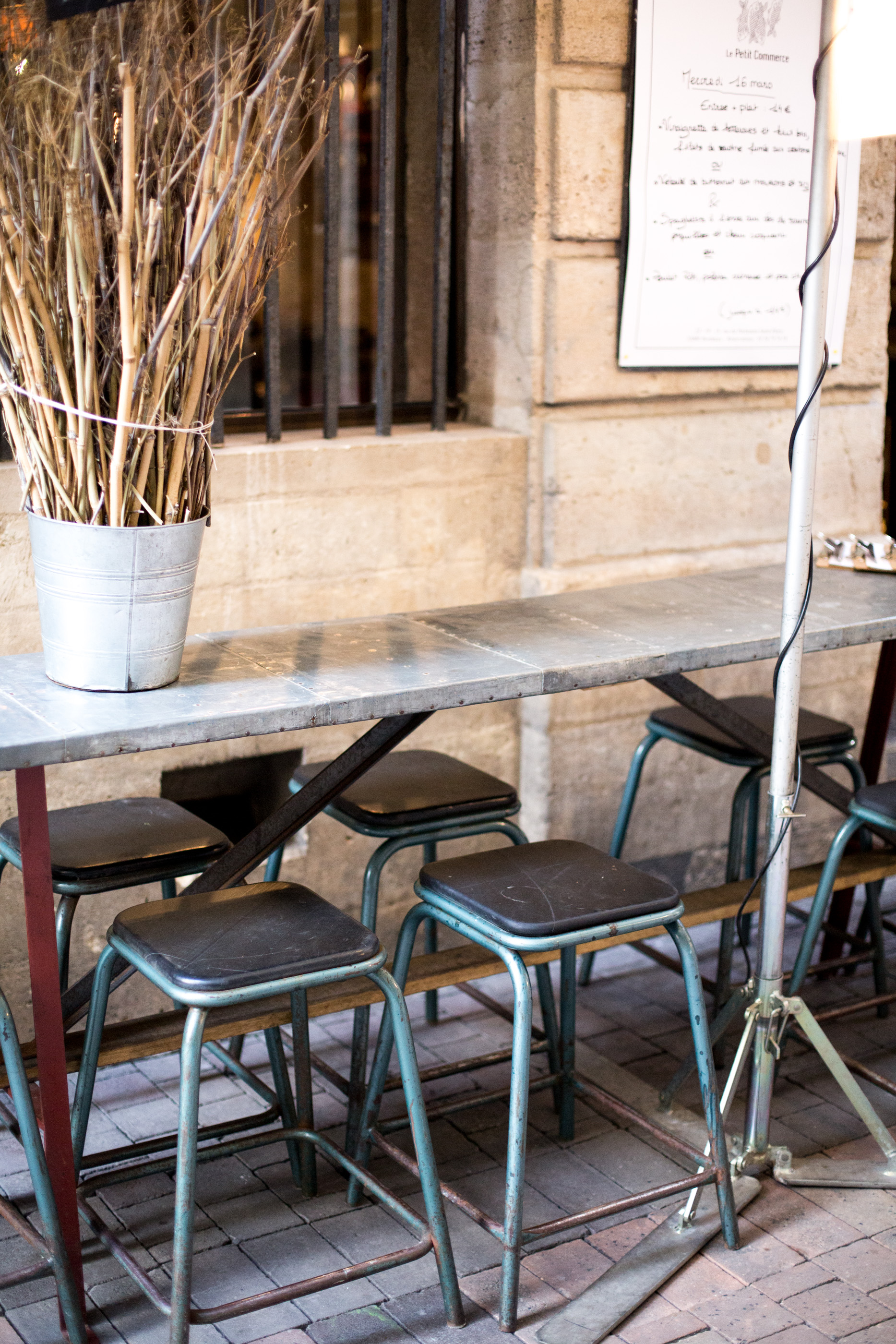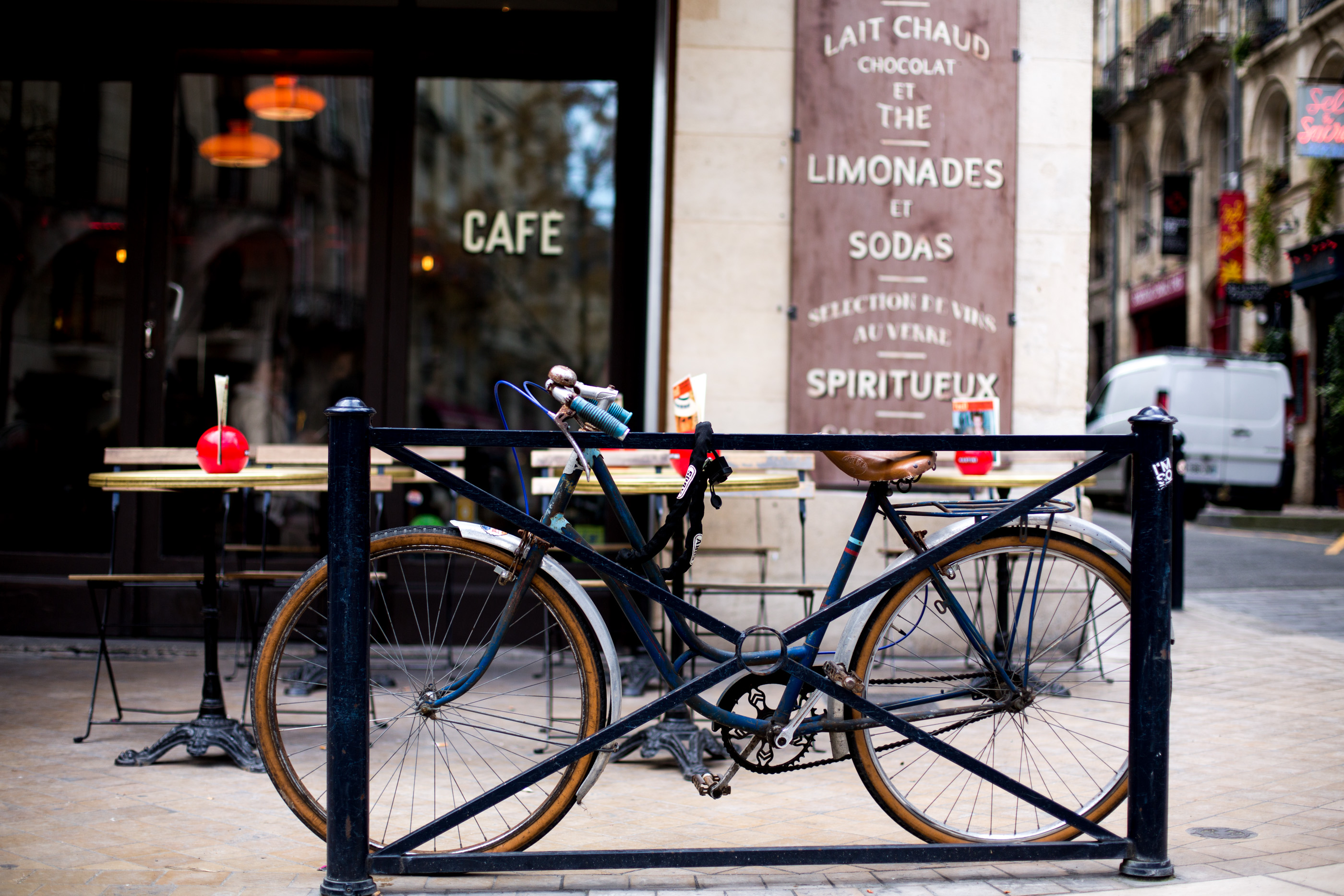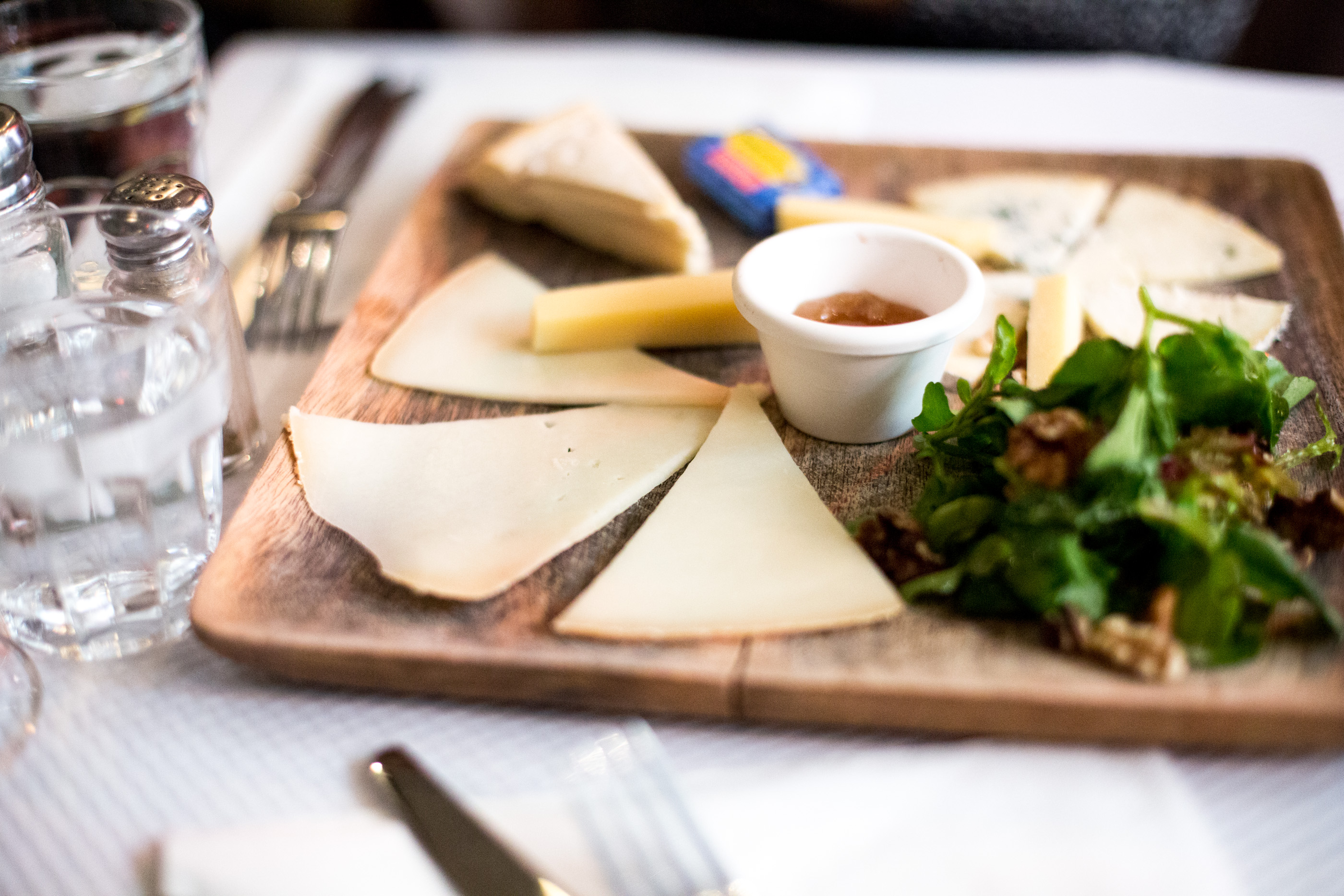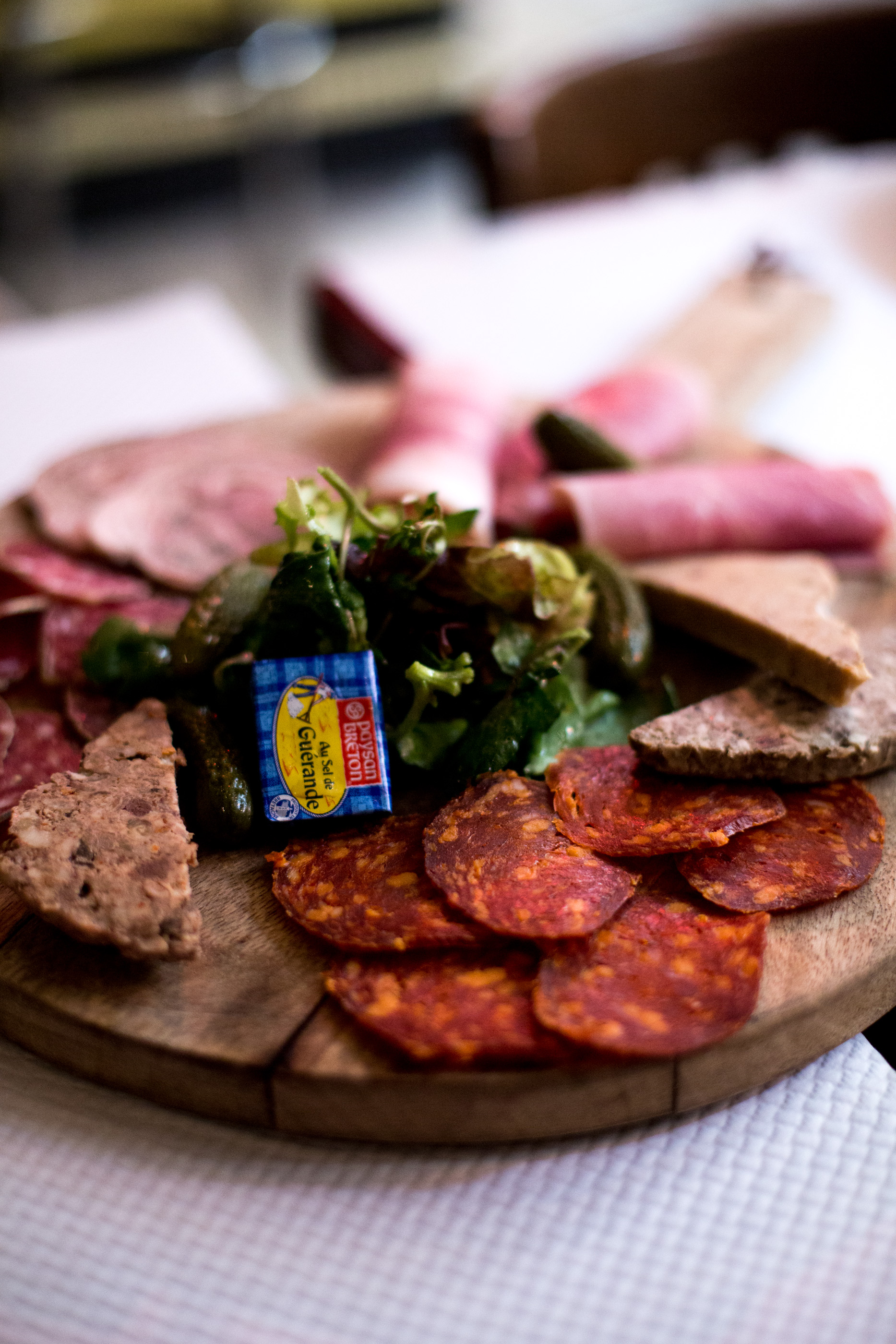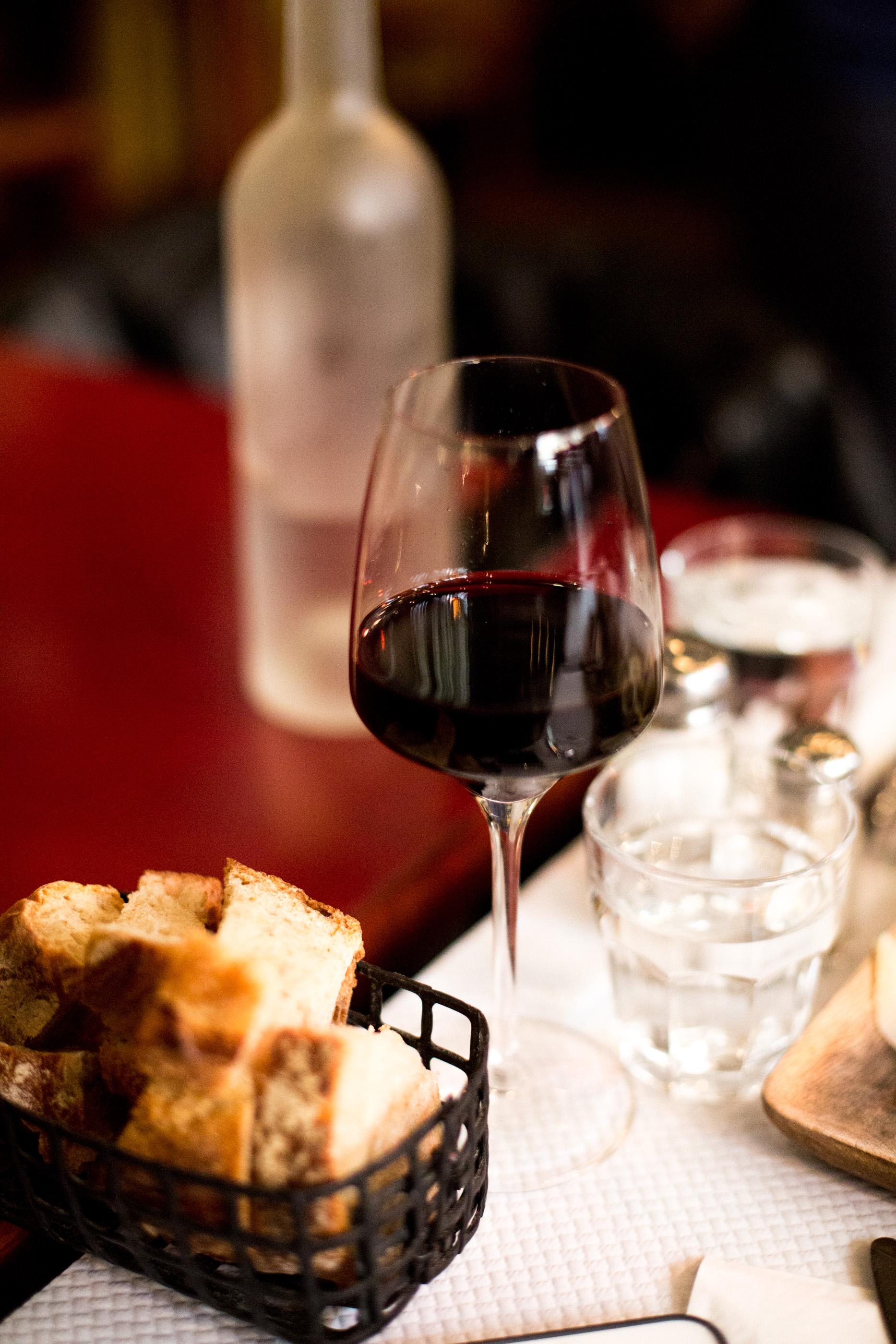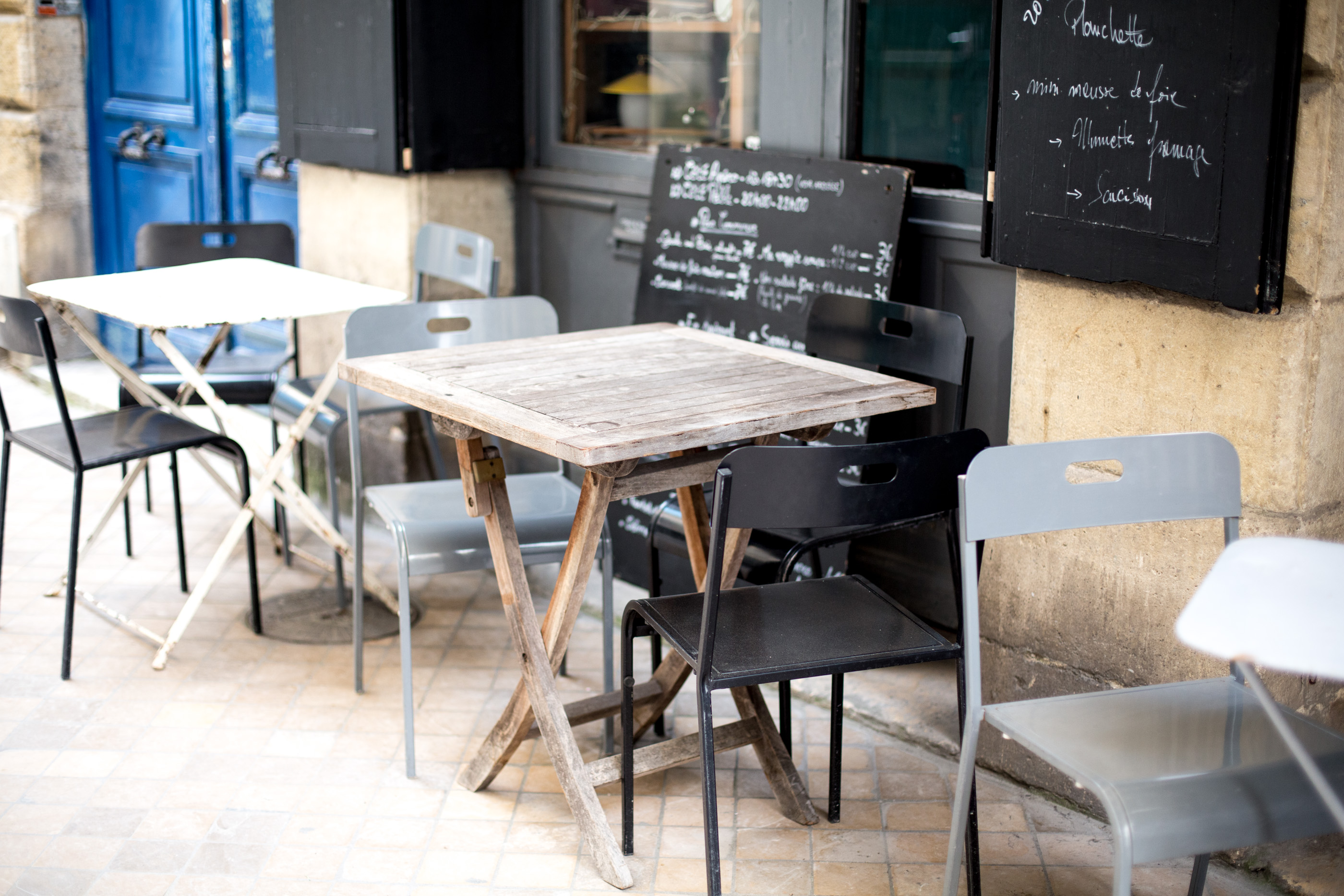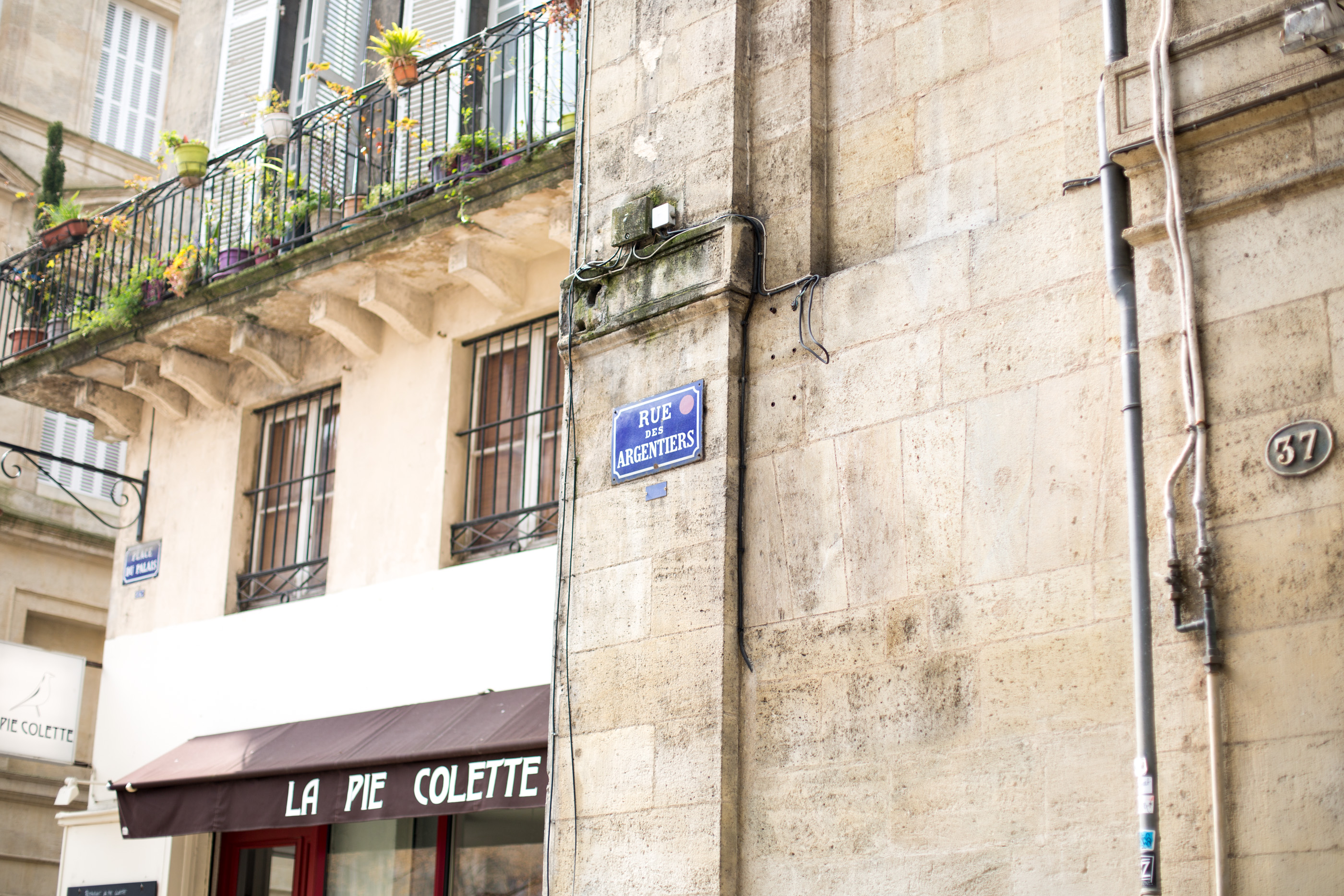 ---
WHERE TO STAY
---
Accommodation: Air BNB
My friends and I all booked Air BNB's for our city break stay and I couldnt recommend it enough, not only are the apartments we booked with Crystel stunning with beautiful balconies for true french living, they're in ideal locations and fantastic value. We stayed here and payed roughly £220 for 3 nights, while my 4 friends stayed here.
Where: Place Du Palis & Saint Paul
---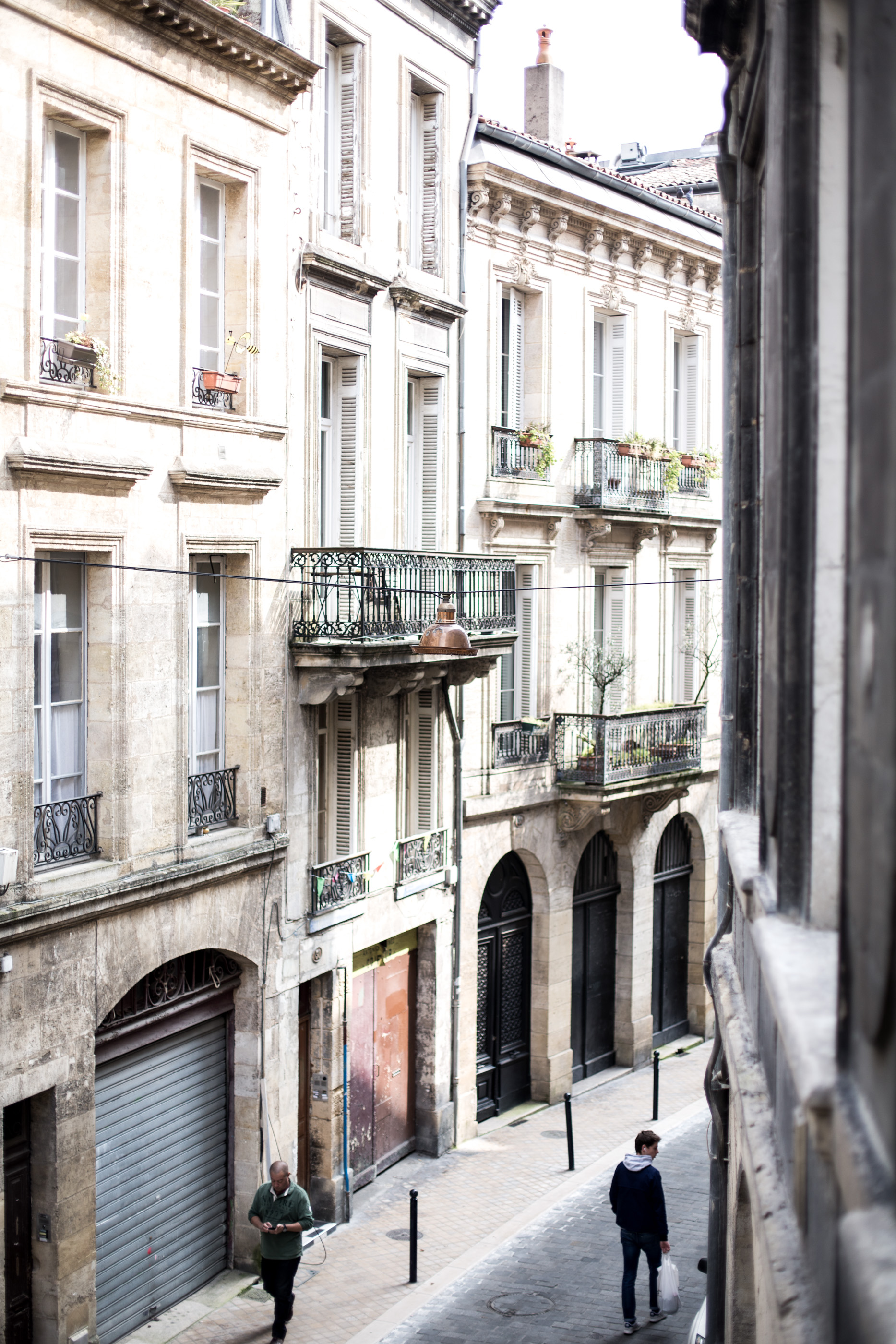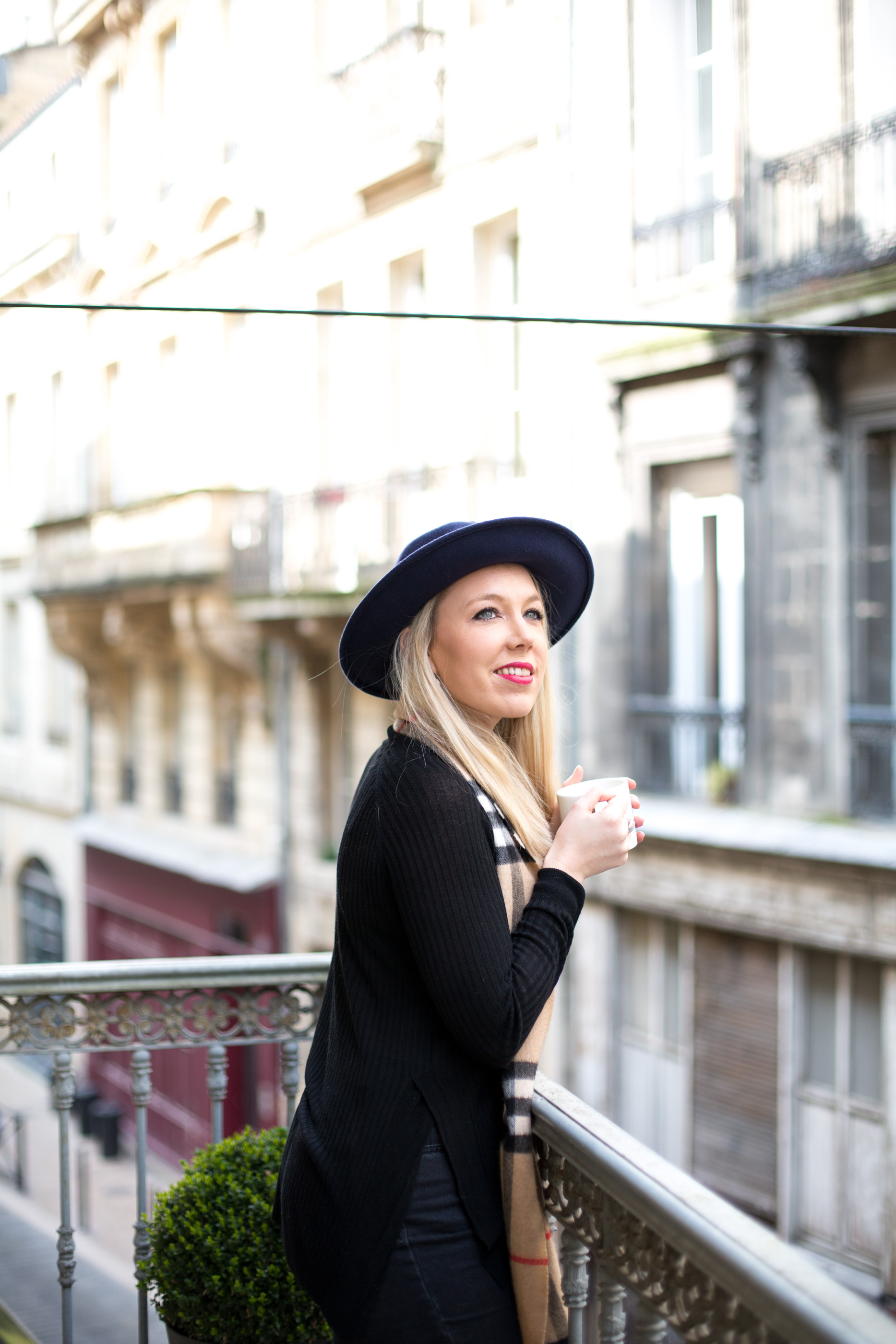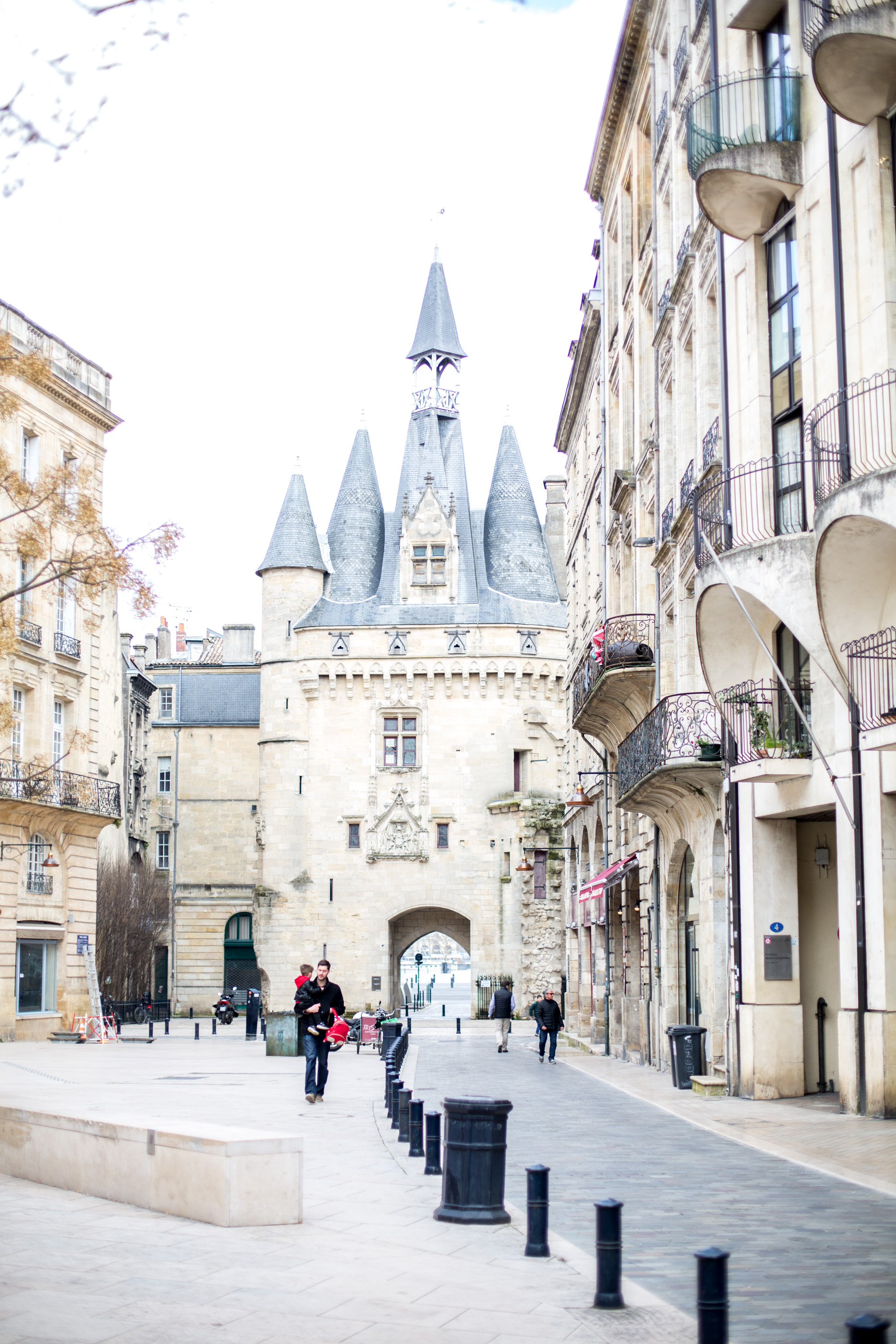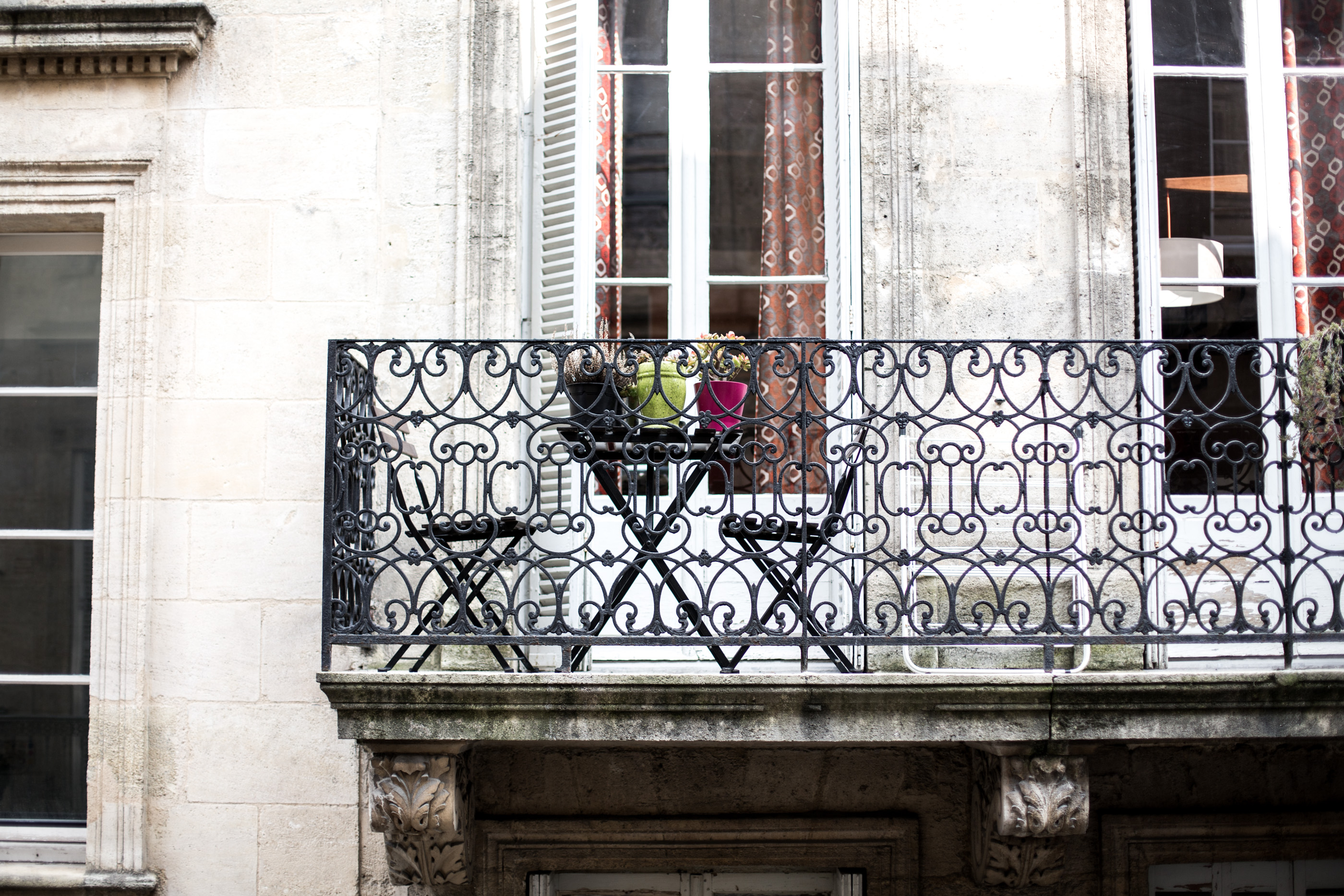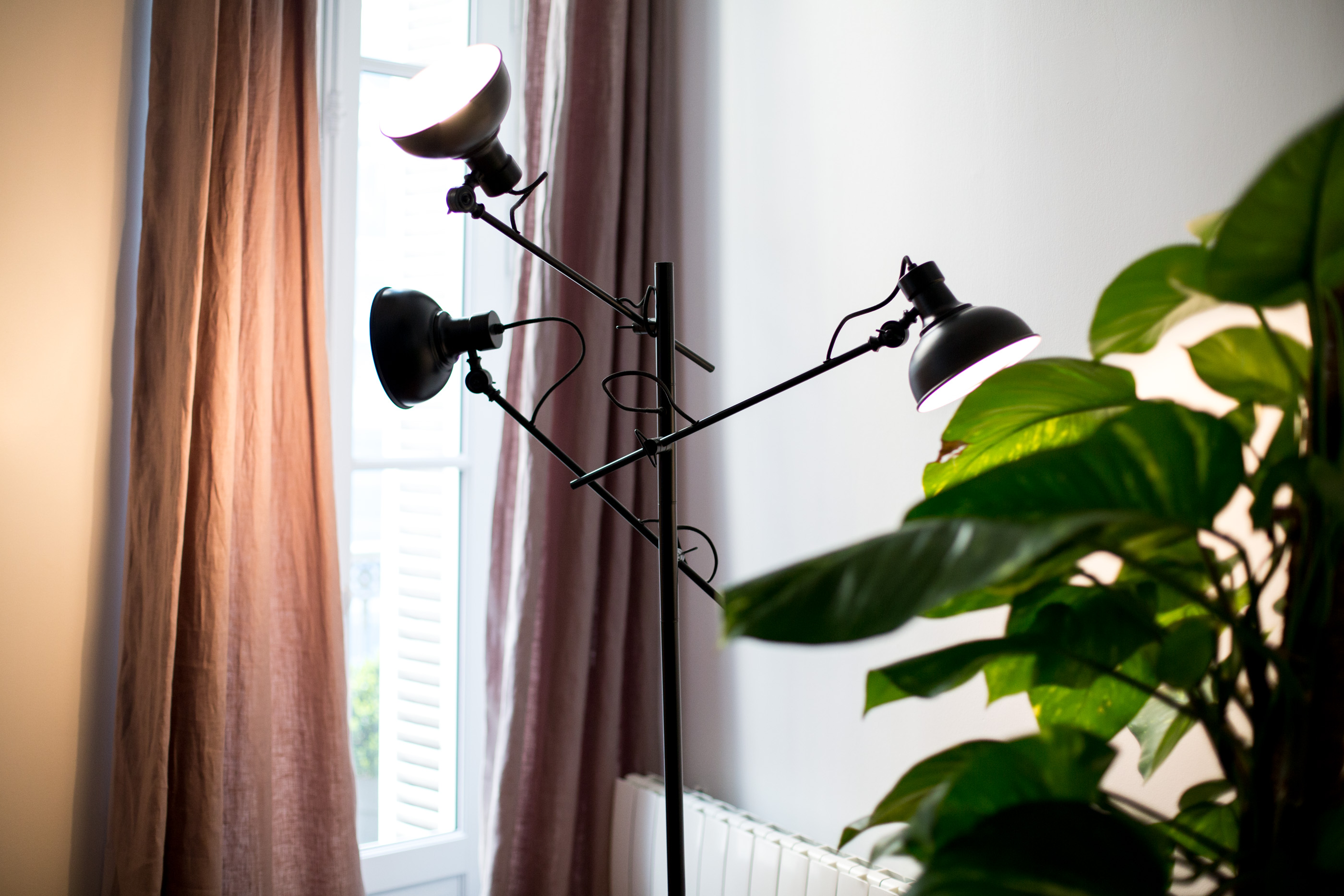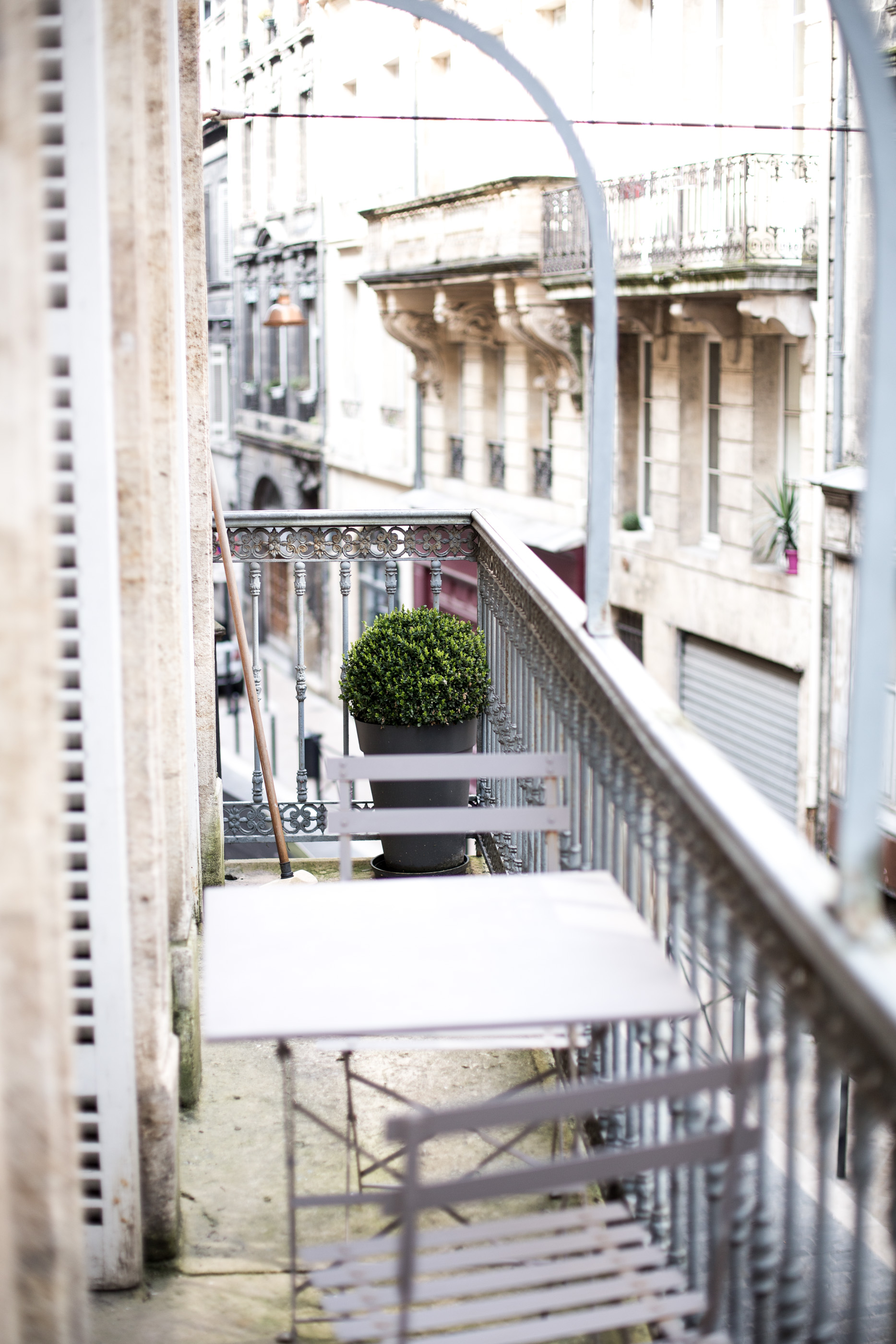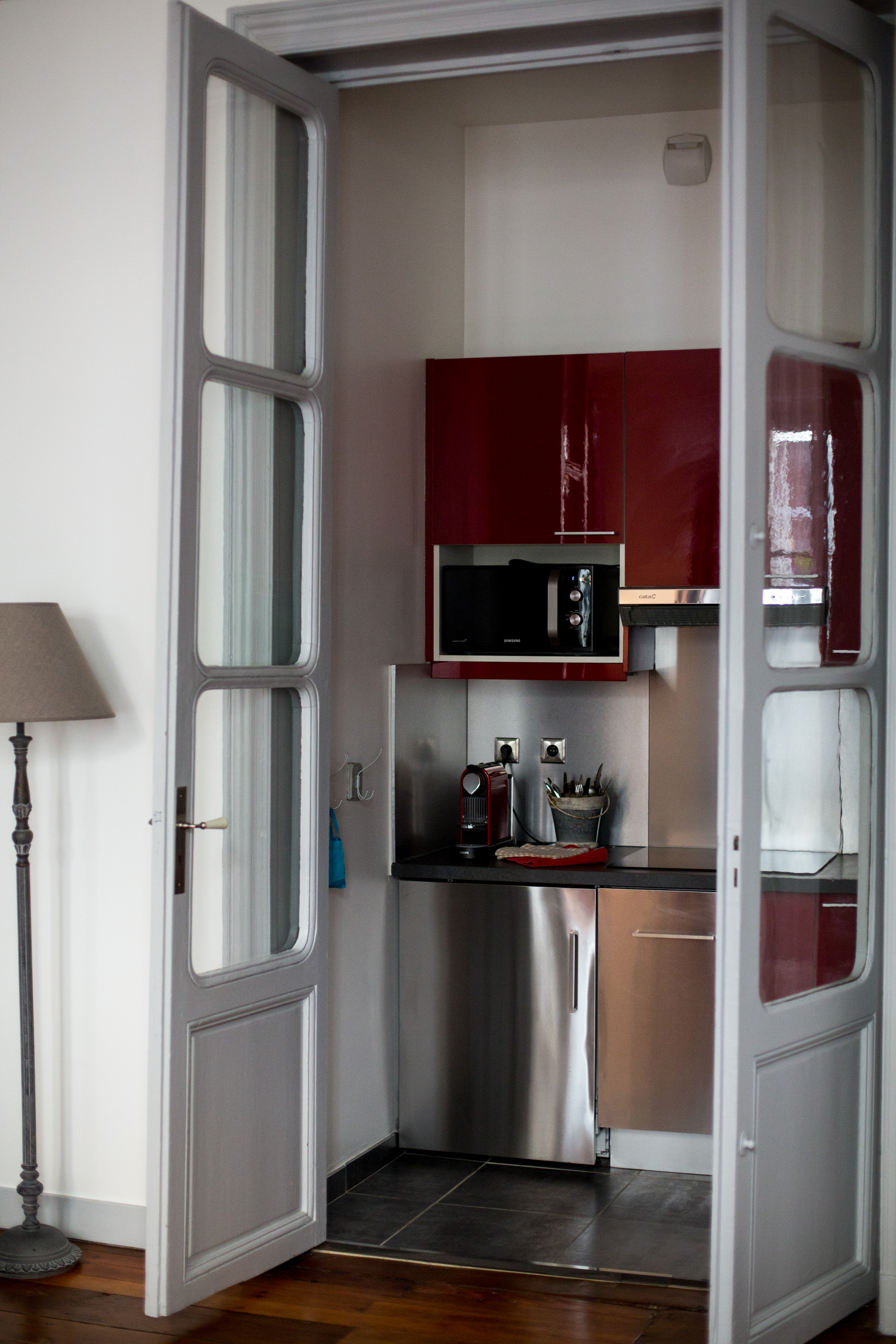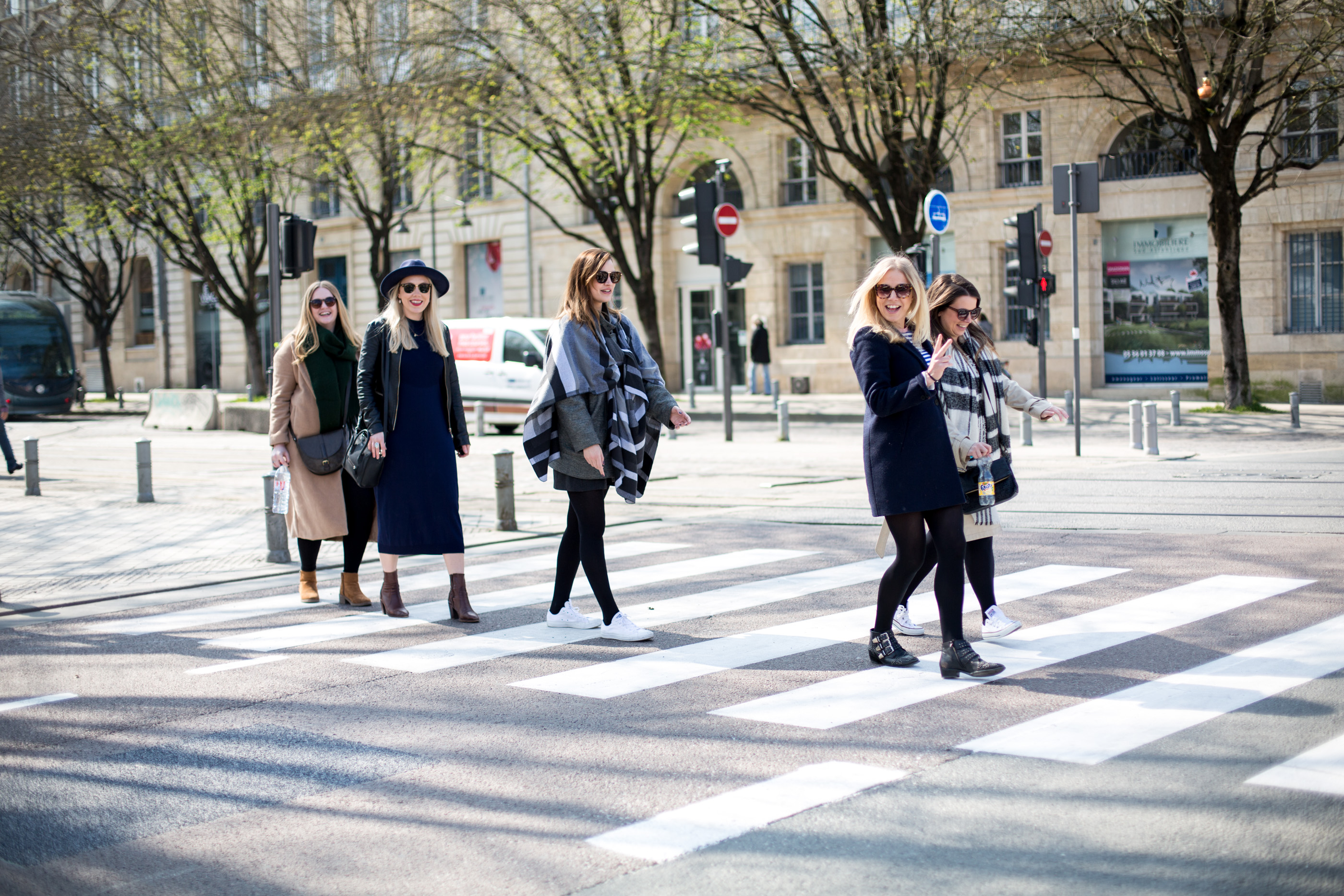 ---
See more posts from Bordeaux here & check out my instagram photo diary here
---
Have you ever visited Bordeaux or are you thinking about a trip in the future? I'd love to hear about your trips and if you've experienced any of the same places I've recommended. And if you haven't been, i truly recommend it. I'm already looking to book a trip back. Bon voyage.