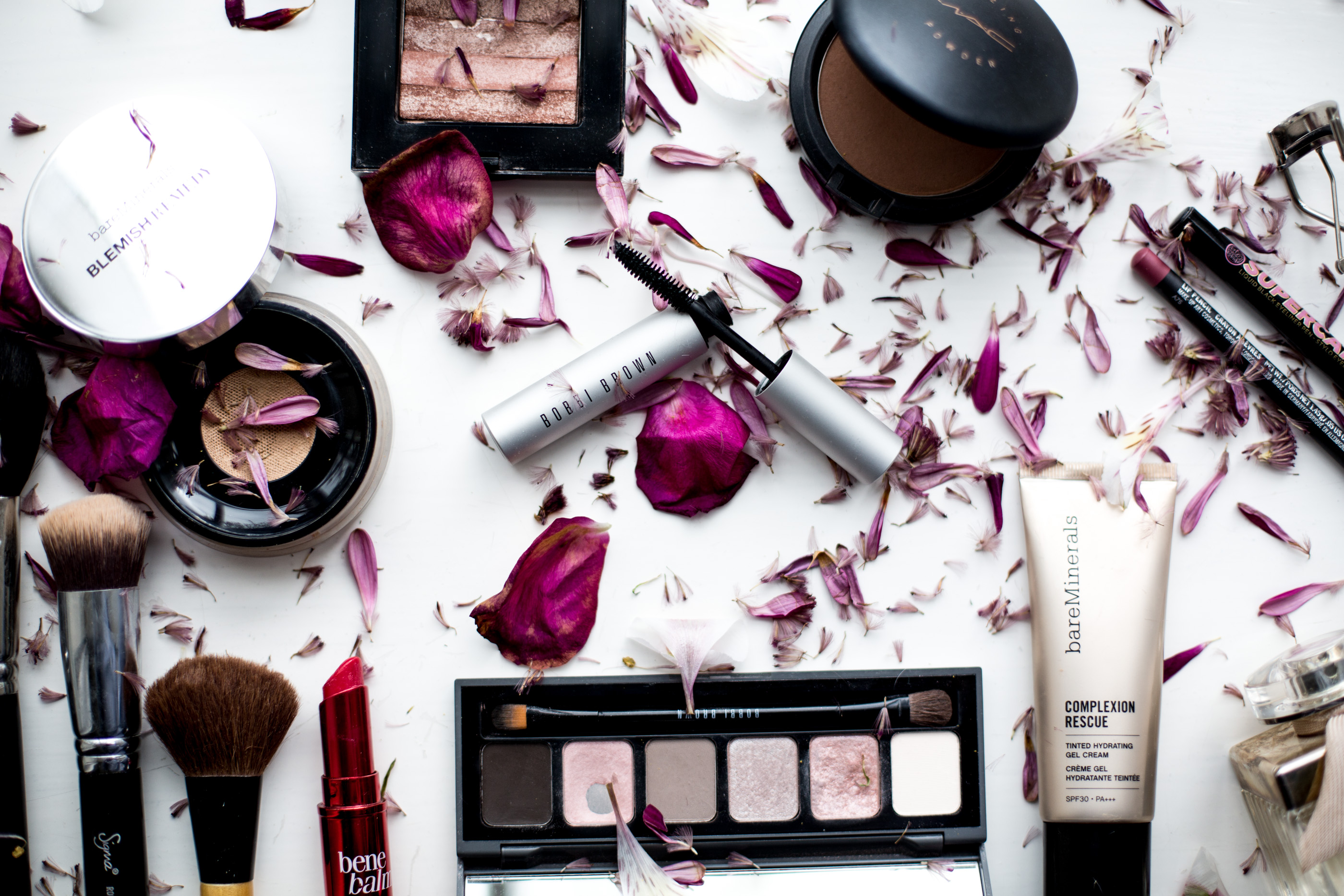 ---
Everyday Makeup & My Most Coveted Products
---
It's been quite a while since I shared a beauty post with you all, and that's largely because I'm so low key in this area of life, that I don't really have all that much to say. But that's changed in the last 12 months or so, because I've entirely mixed up my everyday skincare and beauty routine, and am now coveting a new selection of makeup essentials which I thought I'd share with you today. Don't get me wrong the brands I adore and the style of makeup I love are still the same, but because I was suffering with stress and pill related spots, I wanted to switch up my makeup to really try and help my skin a little. And fortunately … I feel as though I've found the solution.
So before I tell you what my new secret weapons are, I'll give a little more context. As a teen I absolutely never suffered with spots, in fact, I'm not sure I'd even had one. I was fortunate to have clear skin and makeup was not a big part of my life. But that all changed when I hit 25, whether it was the stress of my career or the fact I'd been on my pop pill for nearly 5 years at that point (I suffer from migraines so am on the mini pill which is renowned for causing hormone related breakouts). My hard, painful, swollen red spots got me seriously down, makeup didn't help because they were so sore they just beamed off my face. The Doctor explained the pill was the likely cause and I started using duac to clear them up. This really helped but seriously dried my skin up, making my liquid based makeup really just look terrible on my face.
I wanted something that would help my skin, be more natural and less likely to irritate my spots, and also something that might help keep them abay. And that's when I decided to move to Bare Minerals powder. Its been exactly 12 months since I made that change, and I could not be happier with the my new skincare routine and the changes I've seen to my skin.
---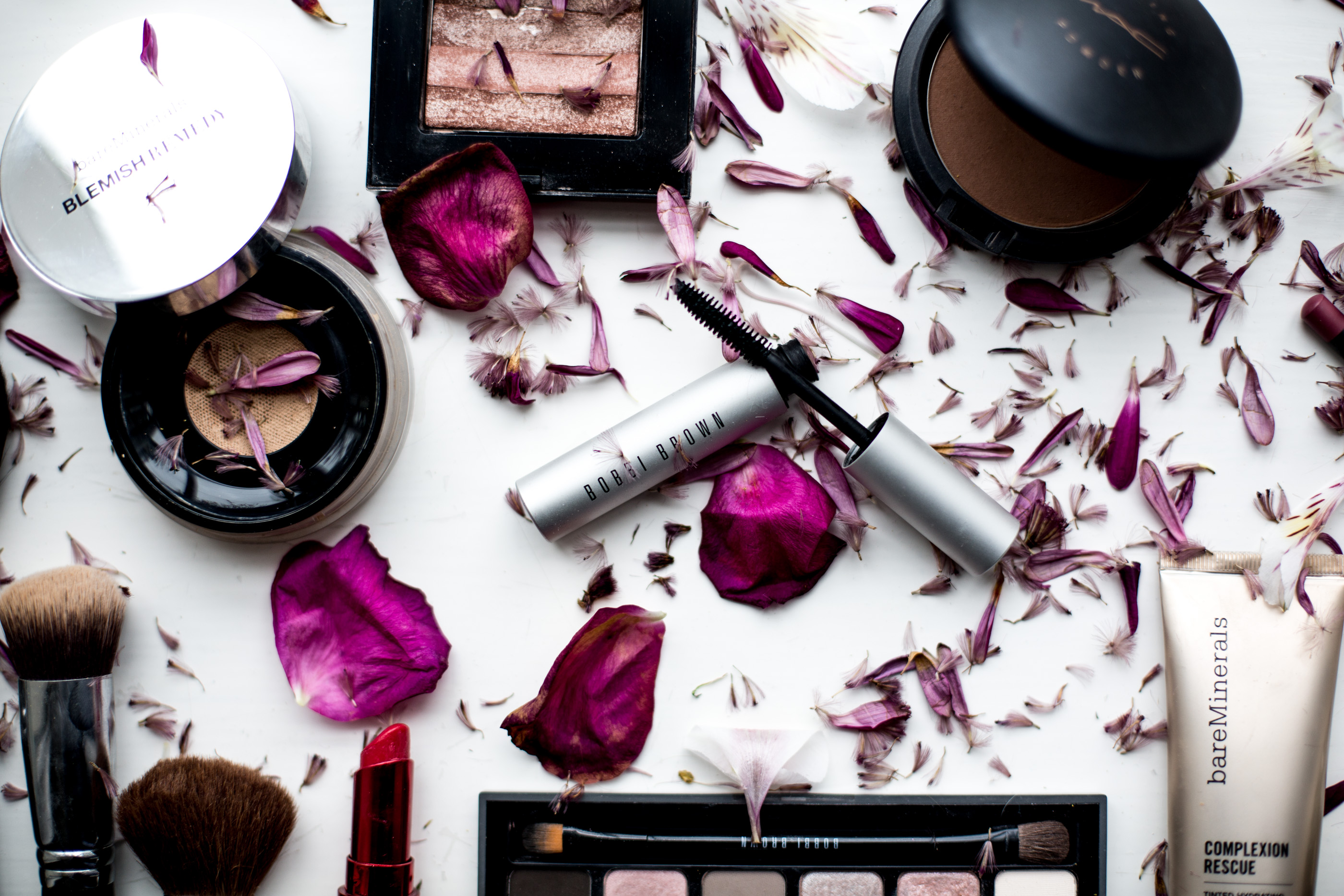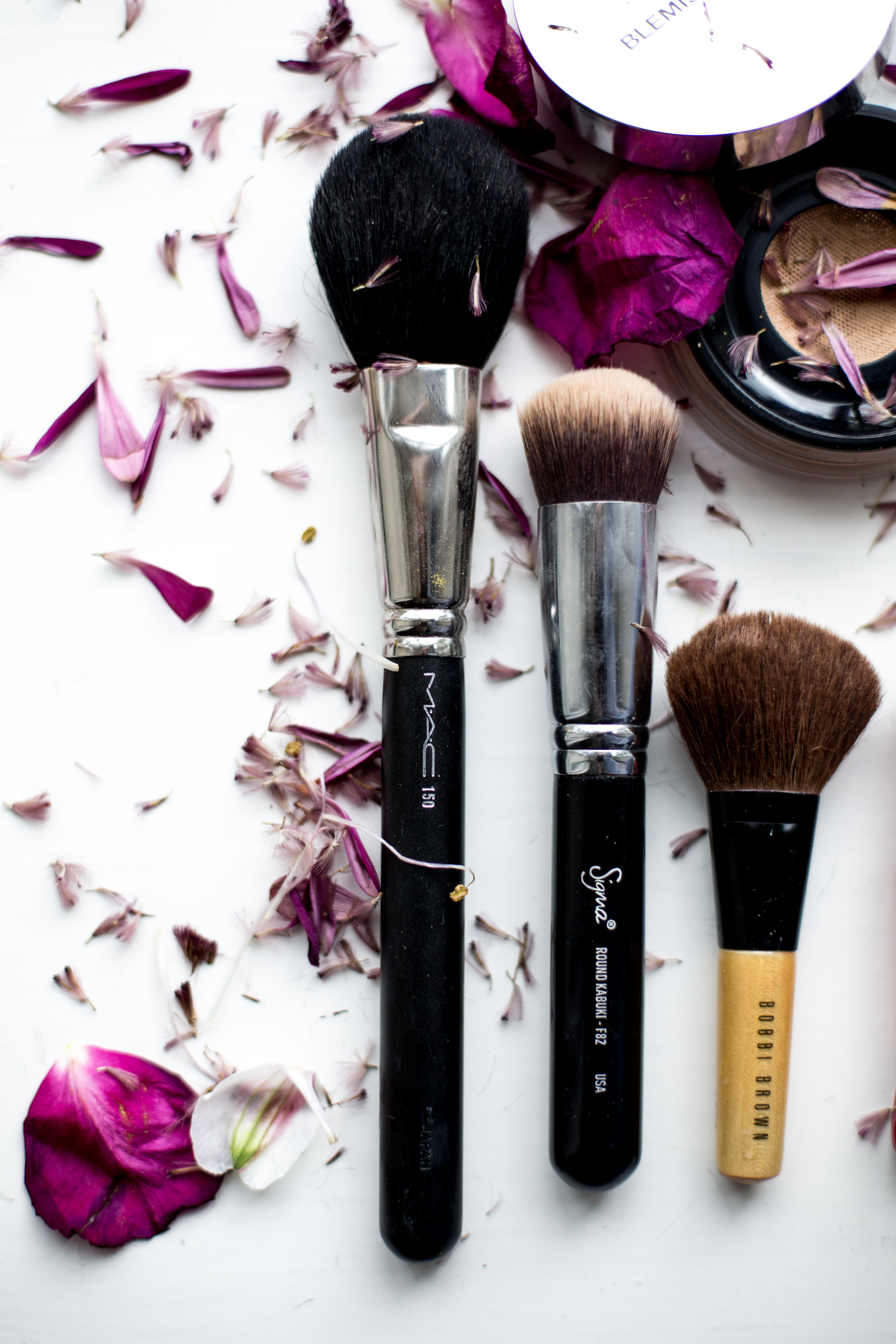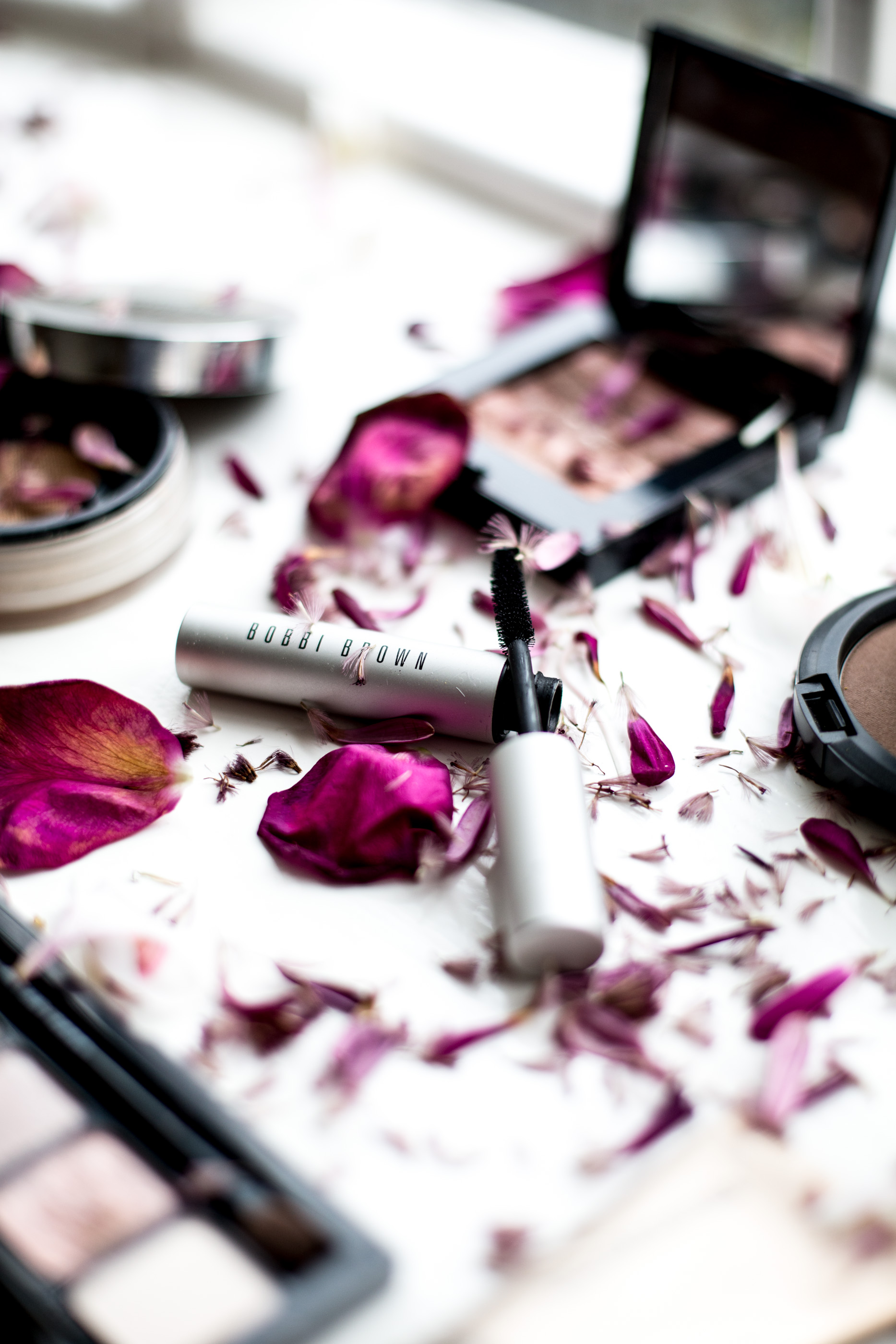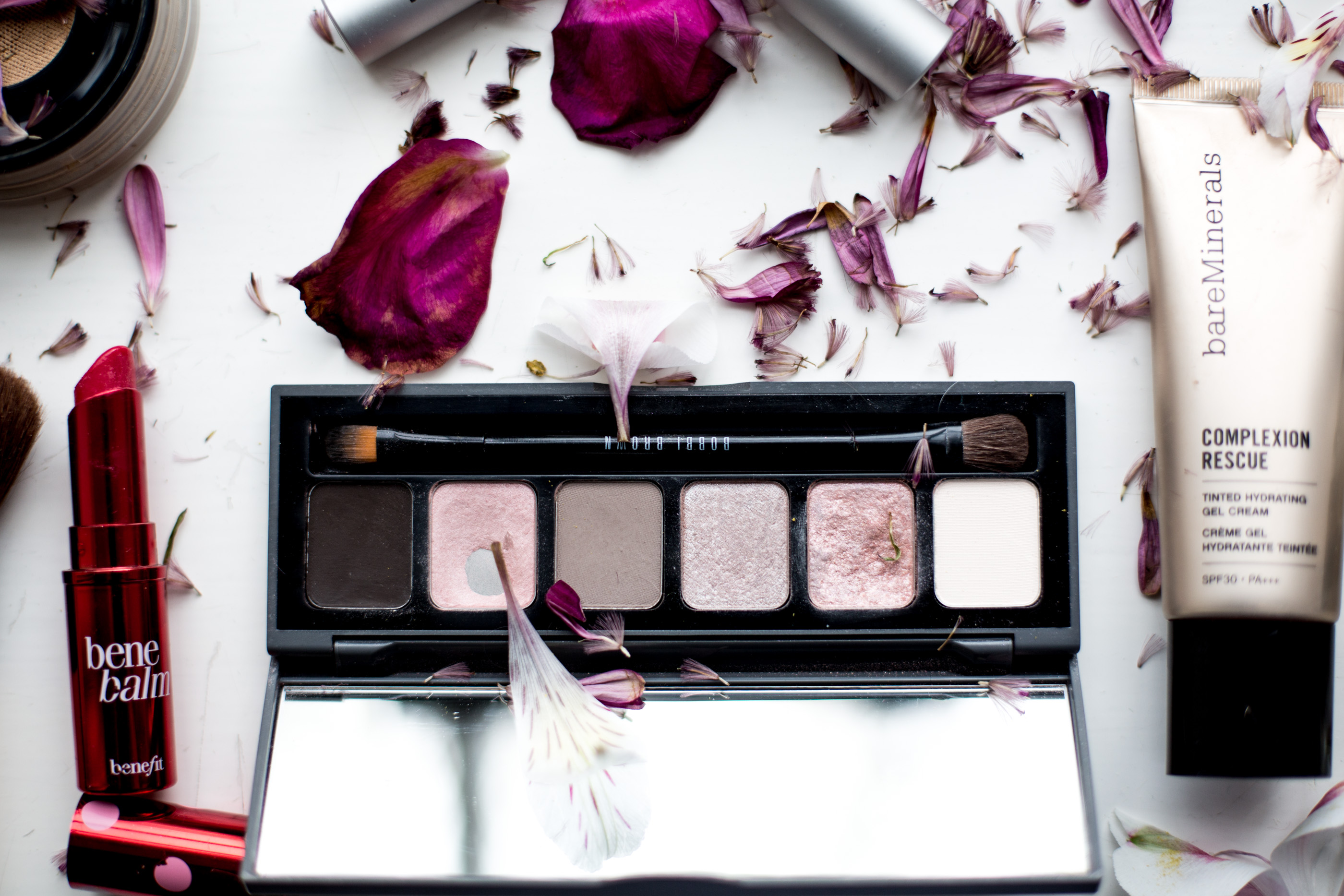 ---
MY EVERYDAY BEAUTY PRODUCTS
Bare Minerals Complexion Rescue (Butter Cream)
This is my first step in my beauty regime (aside from moisturising with my Elemis face cream) and actually this complexion rescue cream acts as a primer come BB cream for me. Giving really good coverage, giving a consistent tone to my skin and doing a oretty good job at covering any blemish marks I have.
Bare Minerals Remedy Powder (Clearly Pearl)
I then layer on my Bare Minerals remedy powder (which I have in Clearly Pearl) using my sigma kabuki brush, this gives a really good yet natural looking all over cover and actually is really all I need for my base makeup.
MAC Bronzer (Matte Bronzer)
I previously used Hoola and then the Bare Minerals bronzer however I found the colour hard to perfect and it wasn't really working for me, so I recently swapped to a MAC bronzer (matte bronzer) which I'm really loving. I bought the MAC 150 brush to give with it which helps create a really light coverage but enough colour to add a little contouring to my otherwise super chubby cheeks.
Bobbi Brown Shimmer Brick (Rose Quartz)
I finish off my face makeup with a bit of shimmer and highlight using my Bobbi Brown shimmer brick. I've always been an absolute shimmer brick coveter as I think it gives a lovely glow and can create a fab highlight affect. I do have two shimmer bricks but the Rose Quartz is my current favourite.
Bobbi Brown Smokey Eye Mascara
By far the best mascara i've ever used and it took me 10 years to find it. I love the Bobbi Brown smokey eye mascara, it gives drama, strong coverage, a jet black look, but importantly applies smoothly and easily. It really is a great mascara.
Bobbi Brown Palette (Instant Pretty Eye)
To be honest I rotate between 2-3 eyeshadow palettes, but my current favourites are this Bobbi Brown Instant Pretty Eye palette (I love the blush pink and dark black contrasts) and also the Naked 3 palette, which again i love the shimmery pink tones and in this palette the contrasting smokey brown colours. I actually wear eyeshadow everyday, and only on special occasions will I add a cat eye flick with my soap and glory eyeliner.
Brushes: MAC 150, Sigma round Kabuki F82, Bobbi Brown Blush
I have quite a few brushes but my top 3 are my MAC 150 which I bought a month or so ago for my bronzer application, the Sigma round kabuki F82 brush which i've had for ages but only very recently started using, I find it much better that the Bare Minerals brushes for the powder application. And finally I use the mini Bobbi Brown blush brush for my shimmer brick, the small brush helps create a neat contour / highlight line.
MAC Lip Pencil (Soar) & Benefit Benetint
Lip wise I swap between carmex vanilla lip seal, my Benefit Benetint lip moisturiser, a relatively nude MAC lip liner and lipstick (colour Soar – perfect for everyday), or if i'm heading to a meeting or for after work drinks, i'll upgrade my lip colour and go for a punchy red colour. But for everyday wear the MAC soar lip liner and lipstick are my go to.
---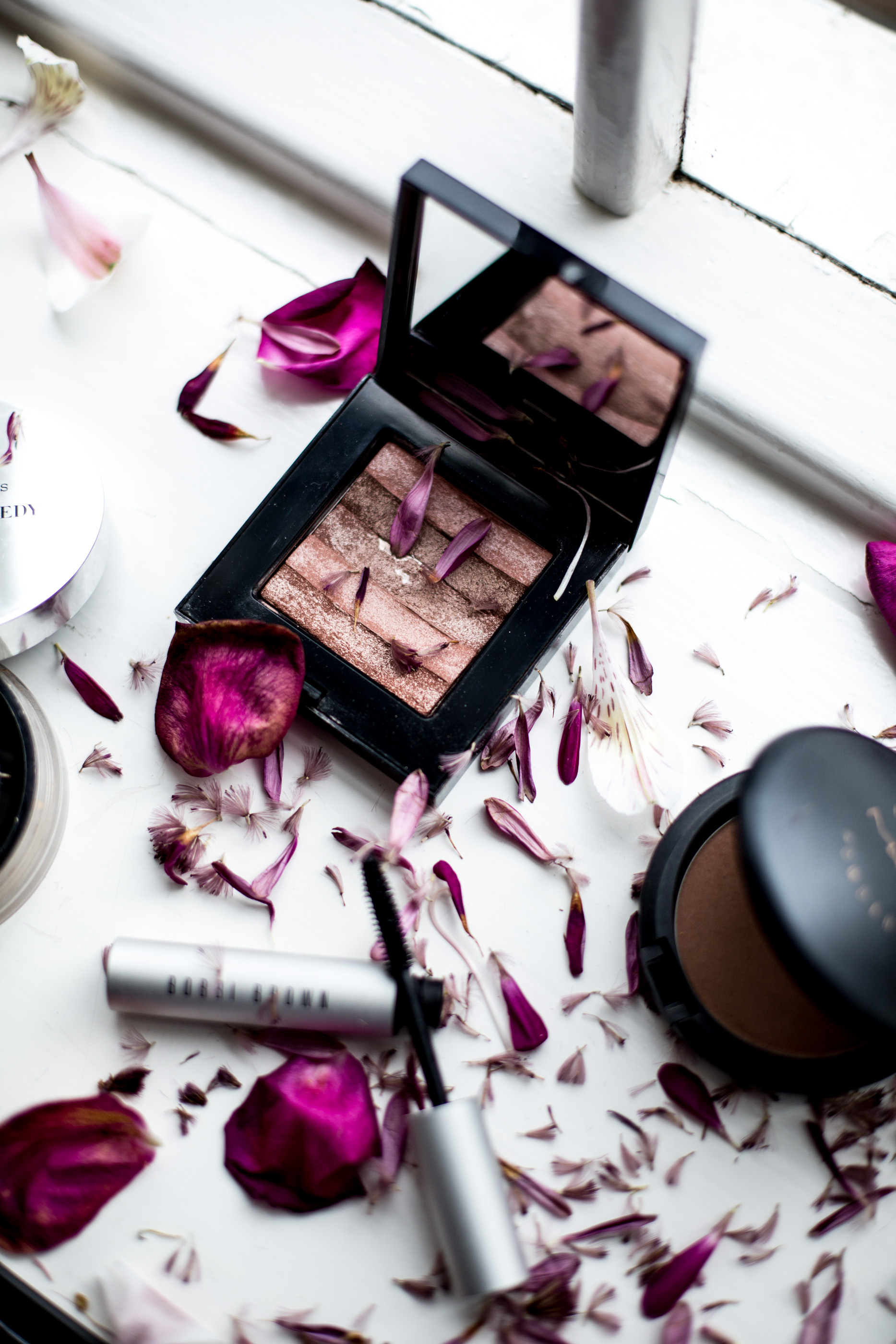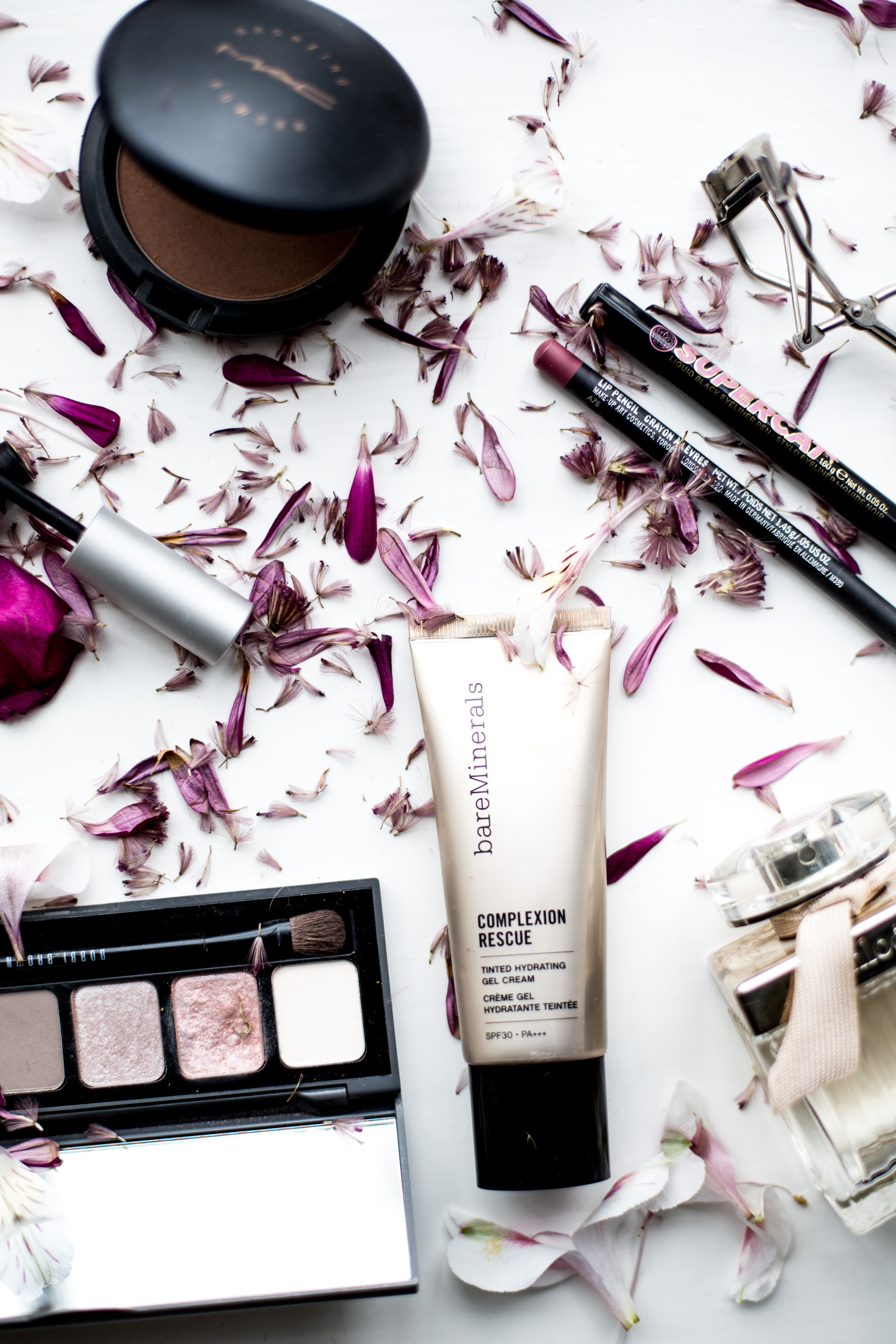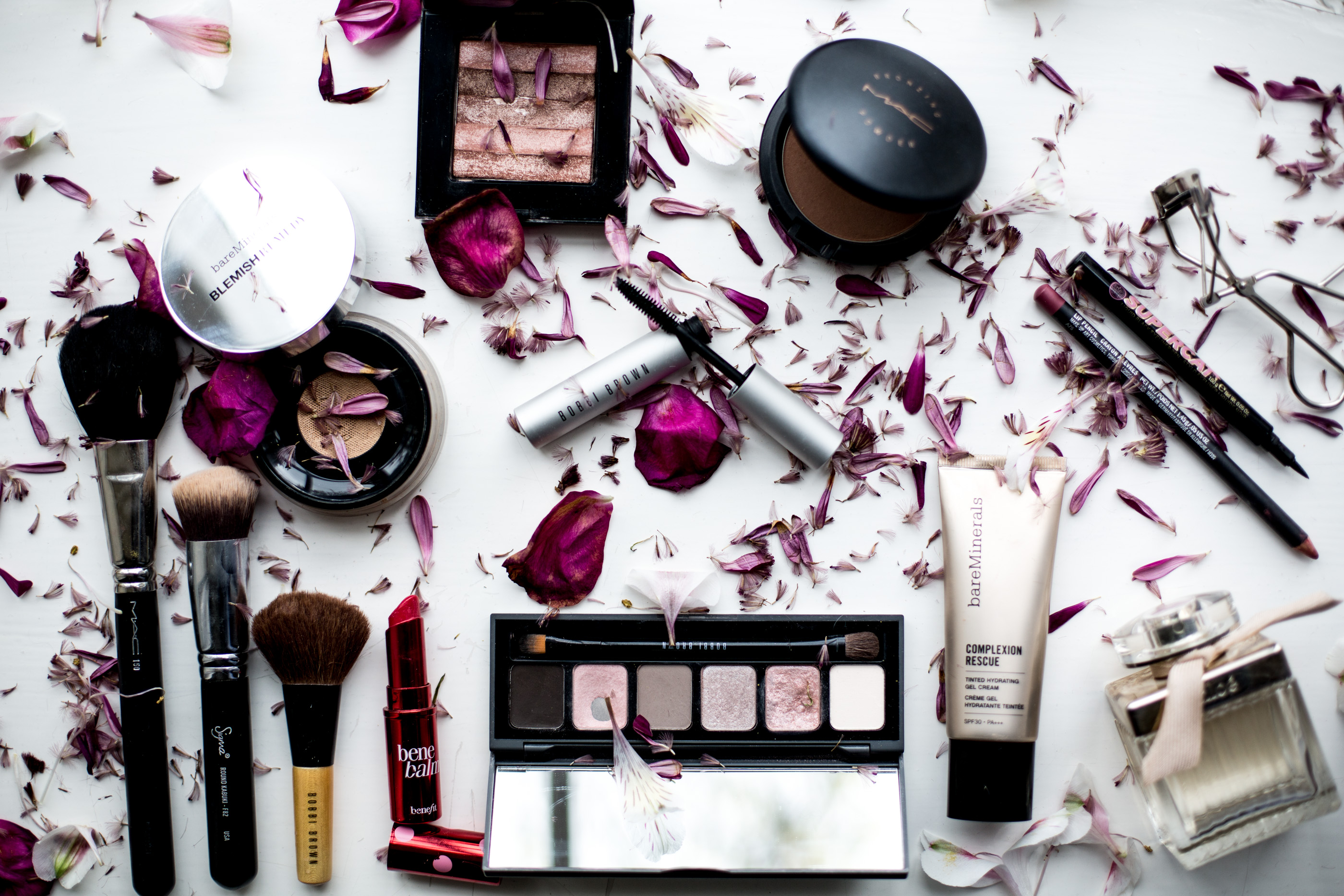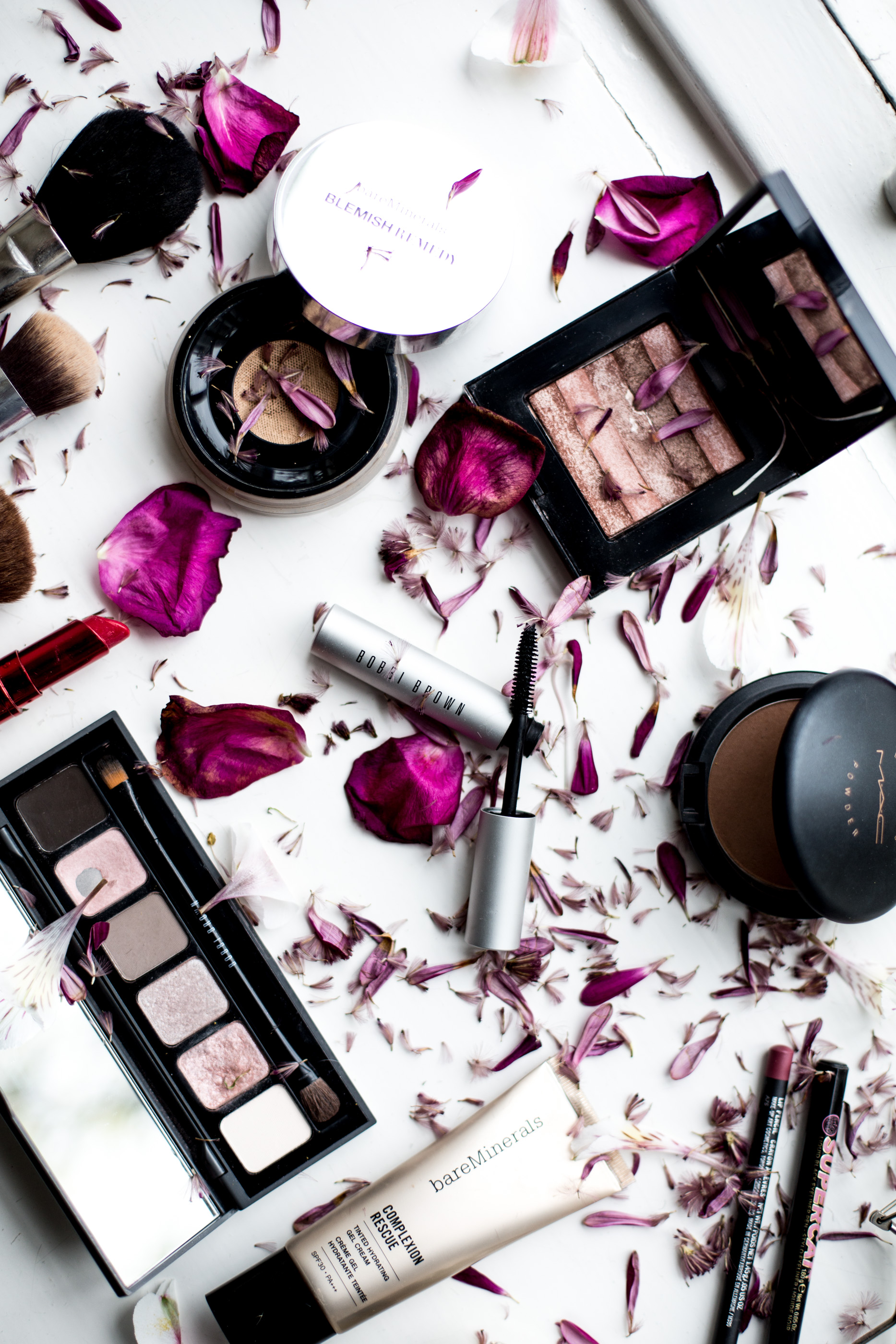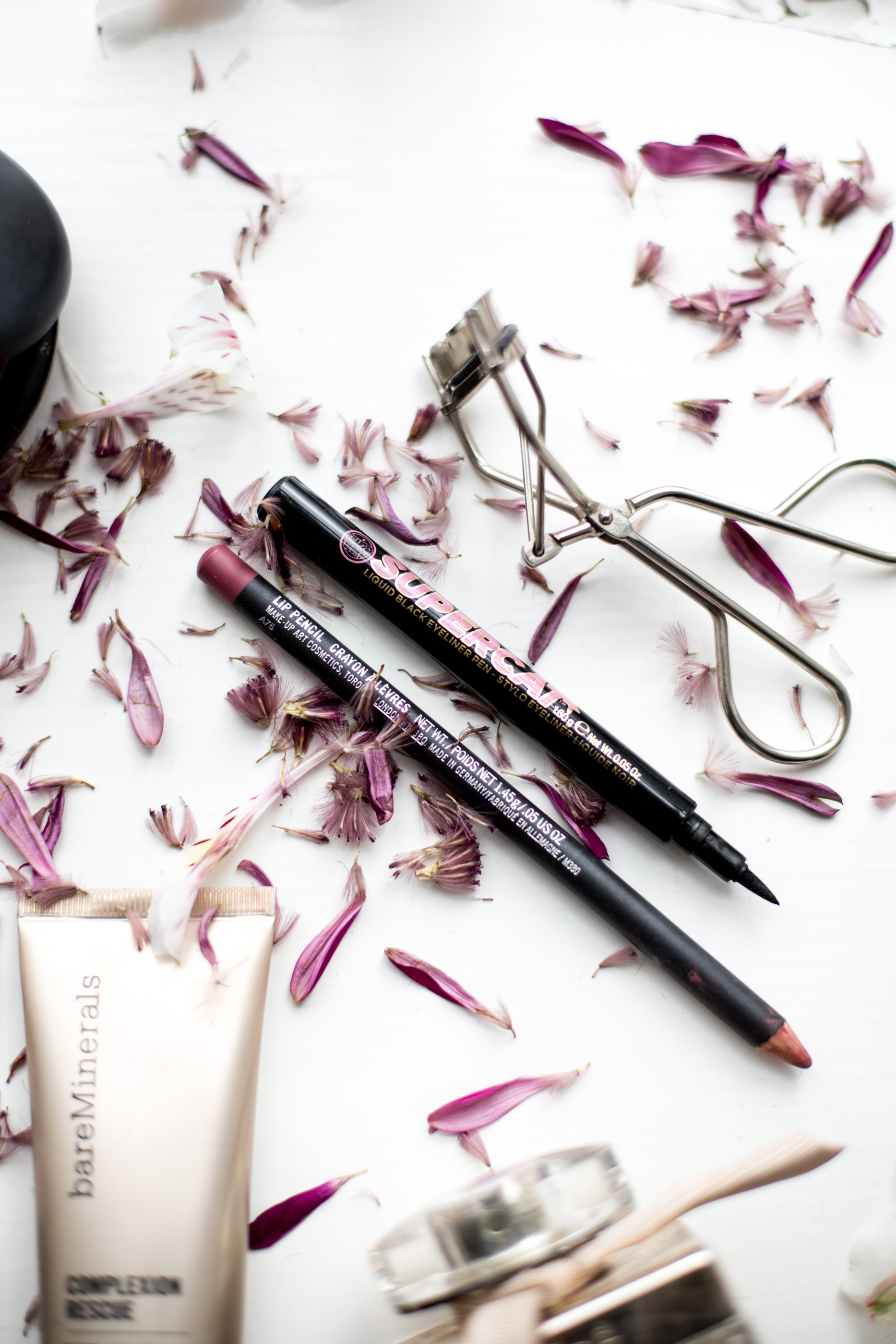 ---
SHOP MY EVERYDAY MAKEUP
. BARE MINERALS COMPEXION RESCUE (BUTTERCREAM 03) . BARE MINERALS BLEMISH REMEDY (CLEARLY PEARL 02) . MAC BRONZER (MATTE BRONZE) .  BOBBI BROWN EYESHADOW PALETTE INSTANT PRETTY EYE (SIMILAR) . BOBBI BROWN SHIMMER BRICK (ROSE QUARTZ) . BOBBI BROWN SMOKEY EYE MASCARA . MAC LIP PENCIL (SOAR) . SHU UMERA EYELASH CURLERS (ALTERNATIVE) . SOAP & GLORY EYELINER . MAC 150 BRUSH . SIGMA KABUKI BRUSH .

---
So there you have it, my favourite, most used everyday makeup. I can definitely recommend Bare Minerals if you suffer with skin issues or break out, for me I really found it helpful, and the remedy foundation powder is great (and works just as well as the normal one).
---
What products do you use daily? Have you tried any of these products?