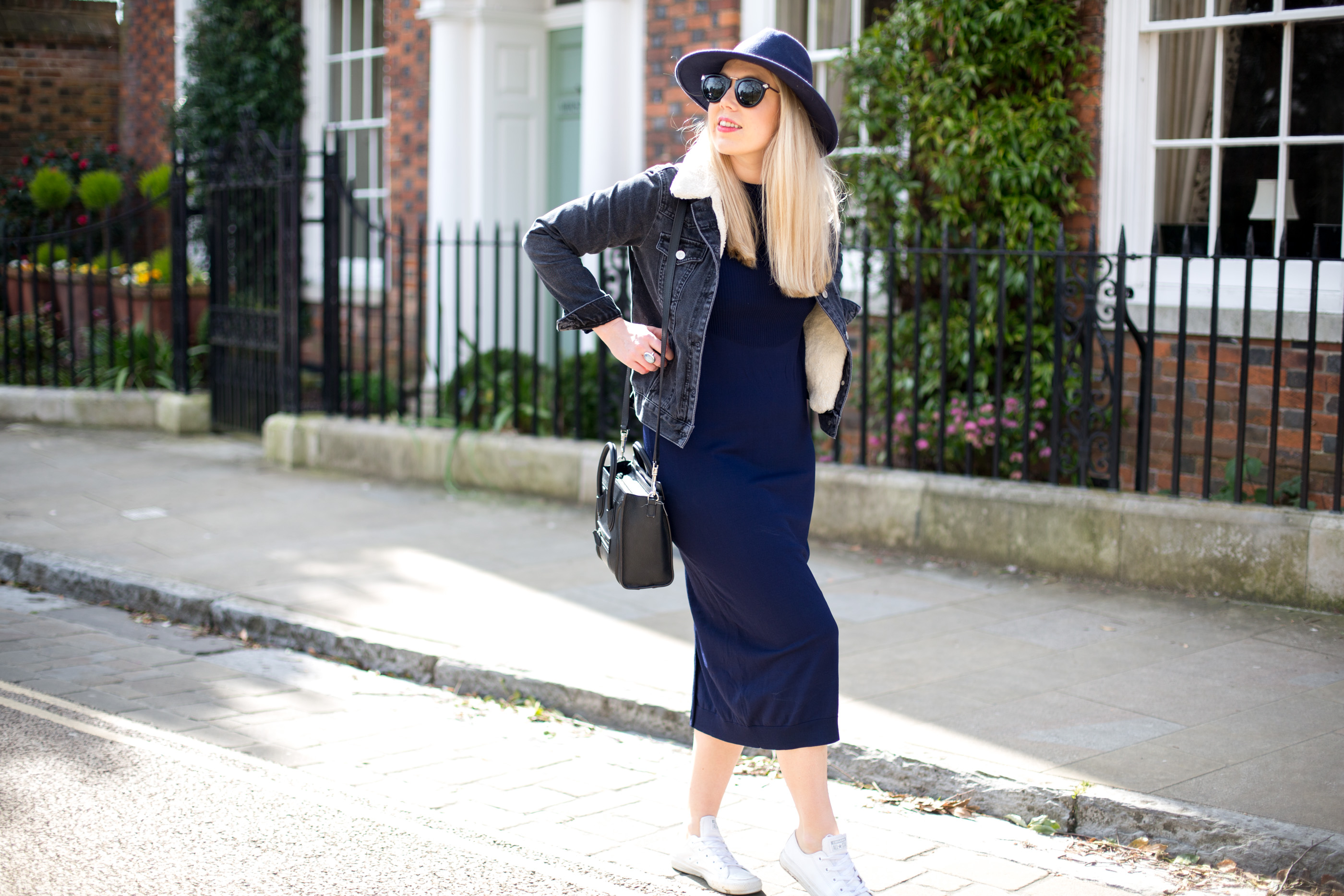 ---
Spring's arrived & so has a whole new wardrobe to manage!
---
I can't even begin to tell you how happy I am the sun has finally come out, it's not only about time we got a little sunshine, but it finally means we can't truly start embracing a Spring wardrobe. And I don't know about you, but I find dressing in the summer months far easier than the winter months. I find it easier to mix up my looks, to pull somehting out the wardrobe and simply through it on, and more than that it's easier to dress for occasions in the sunnier months. I find the winter months get me stuck in a dull routine of the same outfits & never really knowing how or what to do to bring some freshness to them.
And this couldn't be more of an issue when it comes to dressing in the morning. If you're a morning person already i'm sure you find the process a little easier, but for those of you like me (innately late, always rushing & can never find anything to wear) then finding ways to speed up and be more organised in the 'dressing' process is essential. So today I thought i'd not only share a little spring outfit because the sun is out afterall, I thought i'd share three steps to help you speed up your dressing routine. Tried & tested by yours truly.
---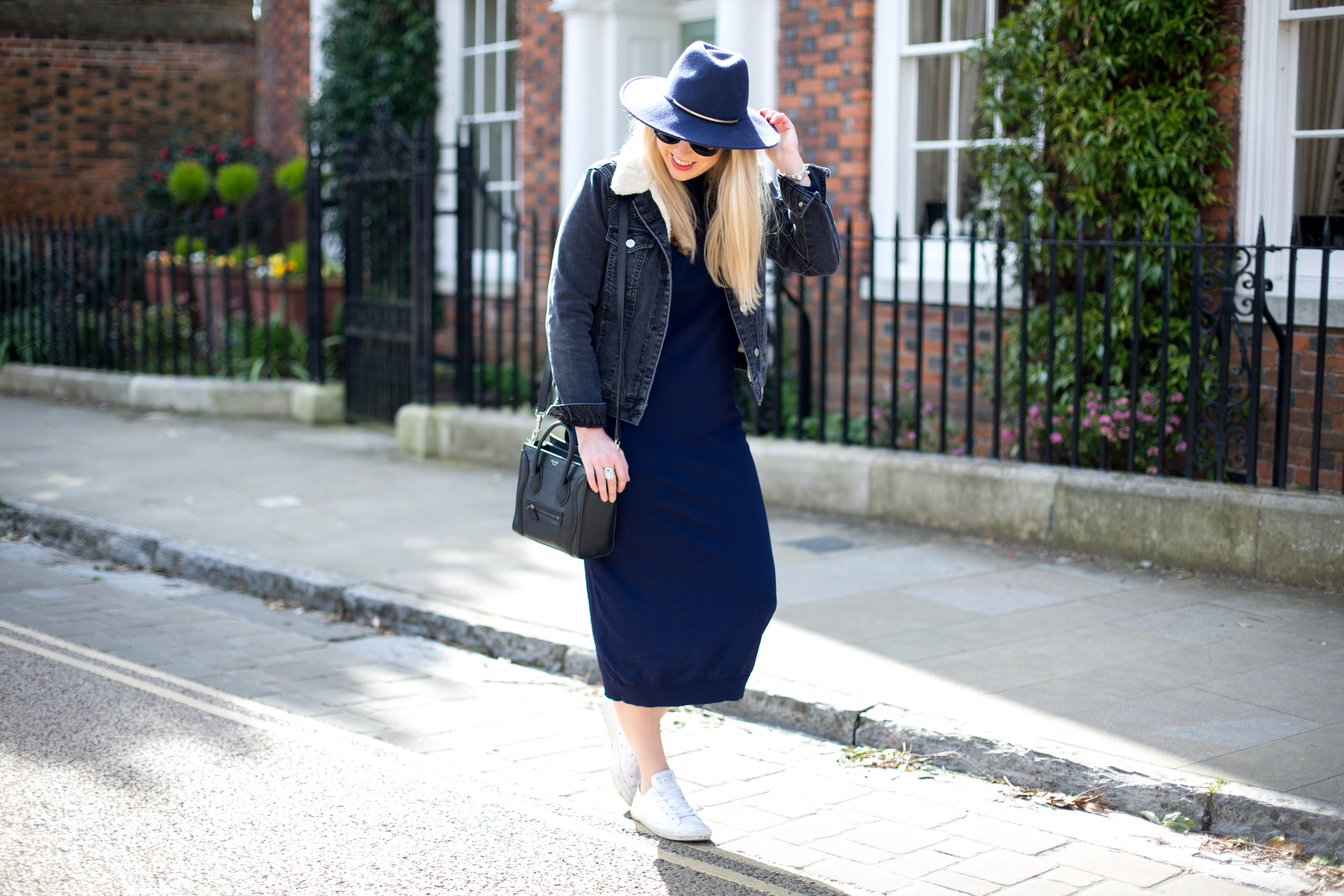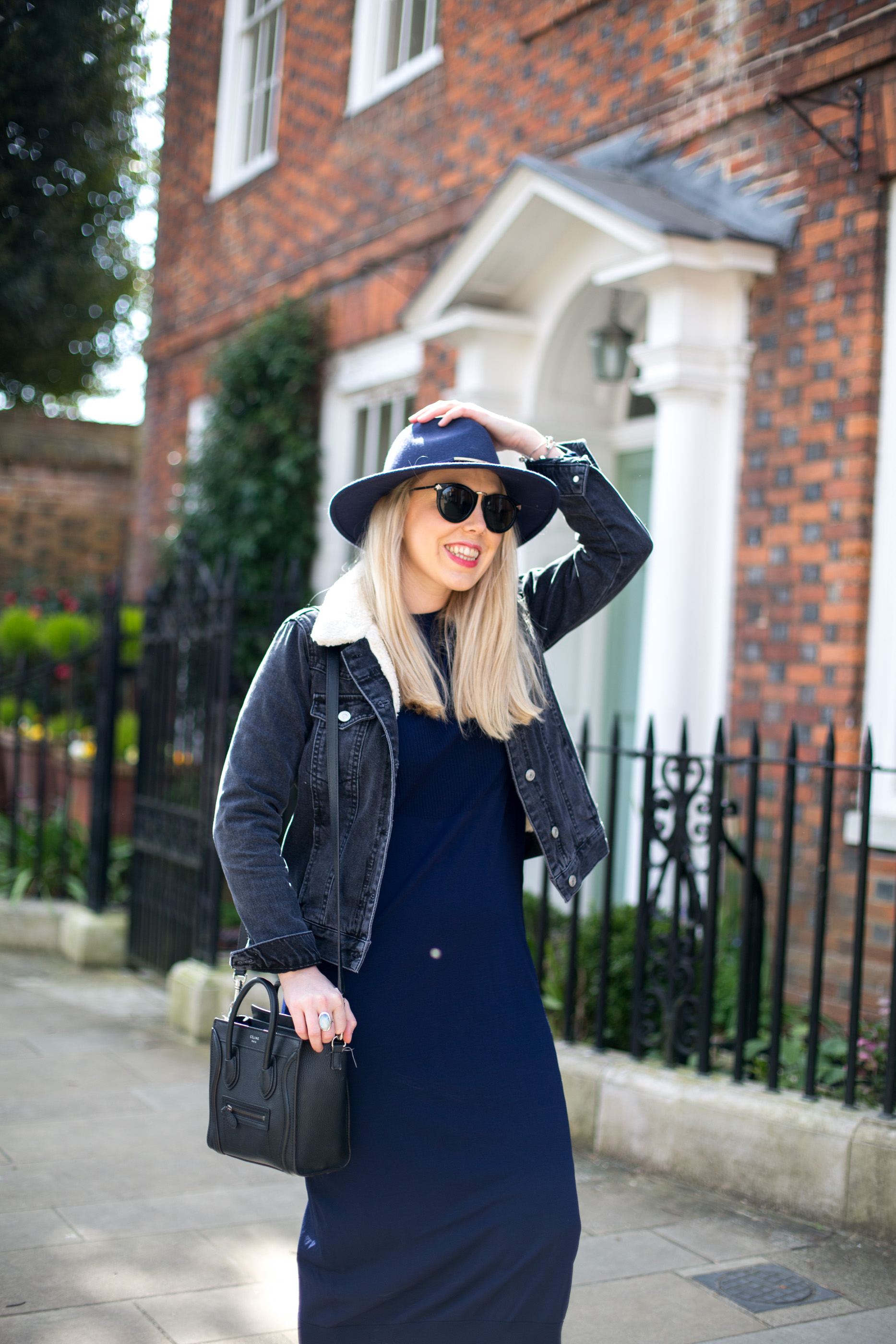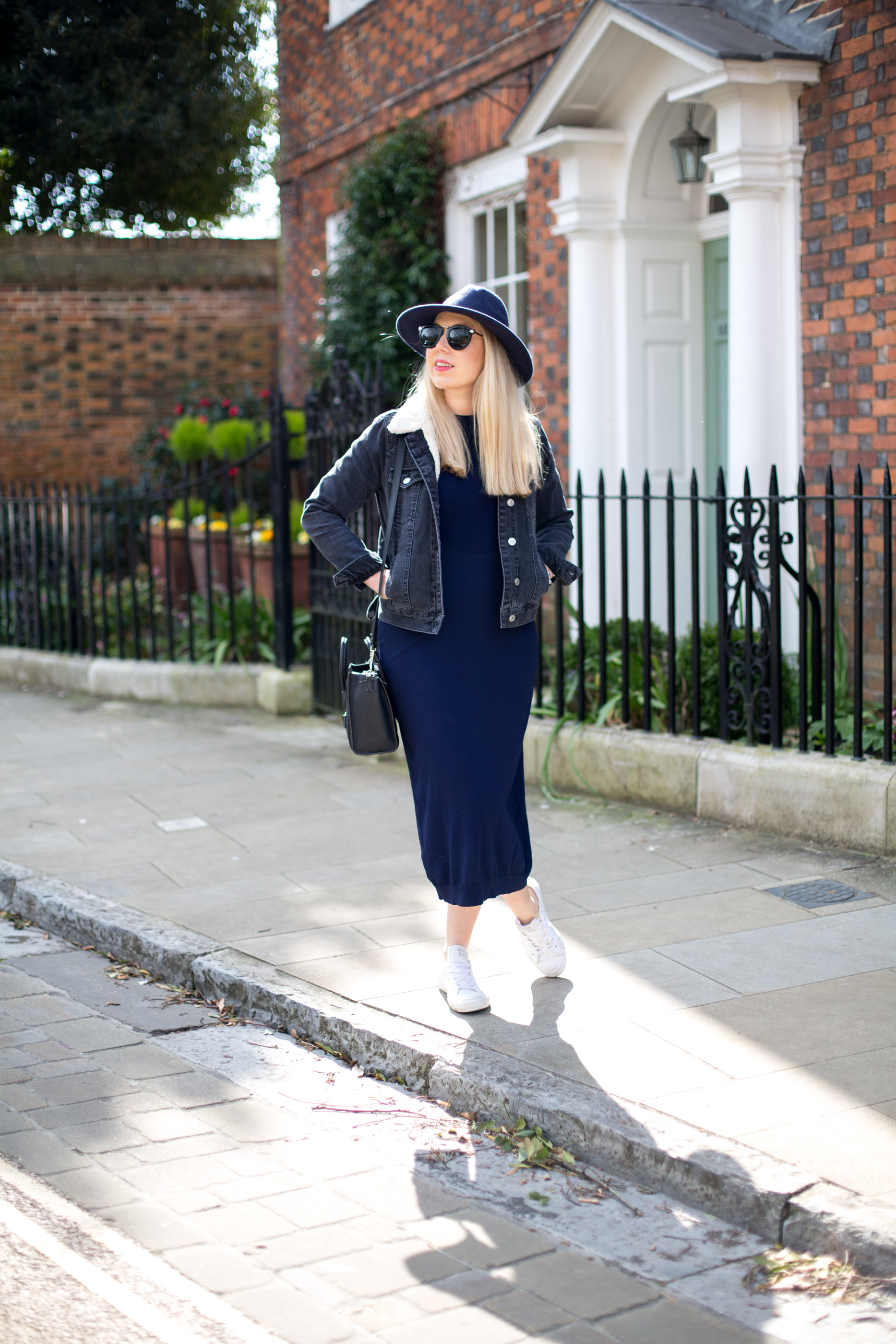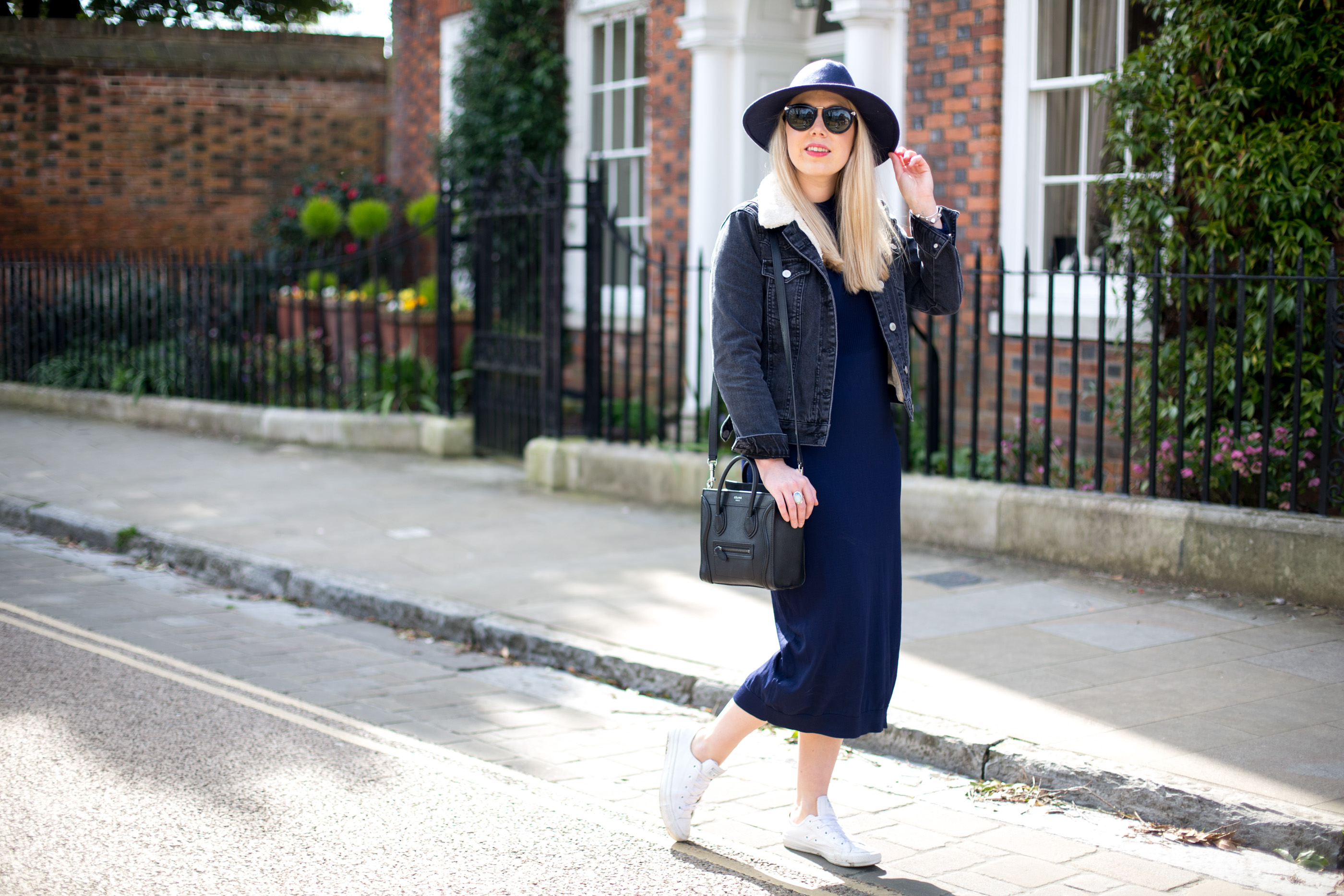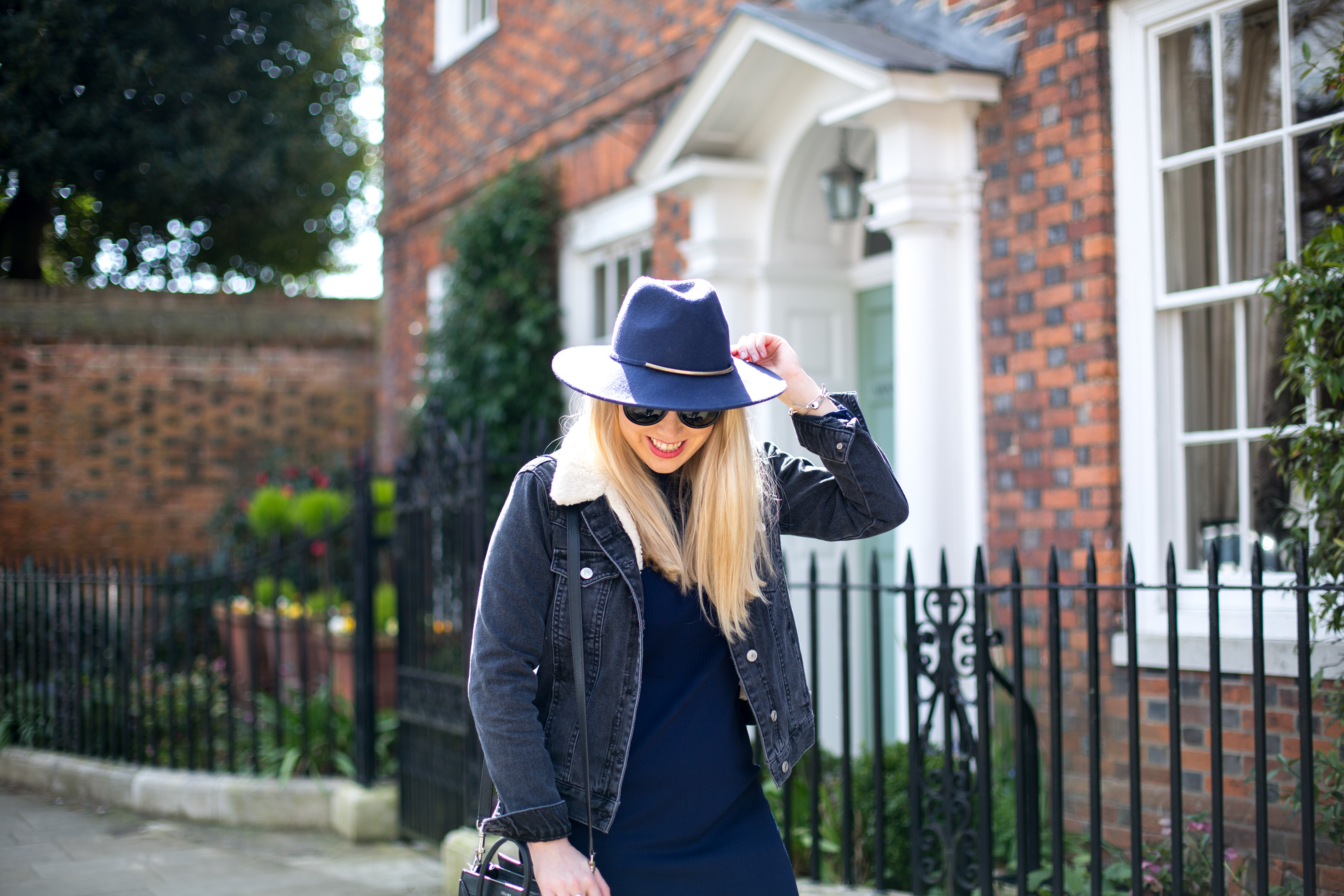 ---
3 STEPS TO SPEED UP YOUR SPRING DRESSING ROUTINE
Organise Your Wardrobe Kon Mari Style
The ease that an organised, systematic wardrobe can bring to your morning routine is magical. Whilst it might sound obvious, how many of you organise your wardrobe systematically? Whether it's by colour, by style, by season or by looks, find a system that works for you, and that helps make navigating your wardrobe easier. As Mari Kondu would say, the ideal scenario is that you can see every option in front of you, that in itself will make choosing what to wear simple.
Pick Your Look The Night Before
A trick that works wonder for me, because if you're not a person morning, thinking about anything before 9am and 3 cups of coffee is nigh impossible, is to prepare your outfit the night before. Pull out a few pieces that you know will work for the occasion and the weather, and leave it out ready to pop in the morning without a single thought or clothes mountain in sight.
Start With One Statement Piece
And finally, when you're starting to think about an outfit, whatever the time of year, I recommend always starting with a statement piece to help direct the rest of your look. Perhaps it's a blouse, a trouser or skirt or even a coat. Whatever the item is, make that your central point of focus and simply add bits to it to complete the look. If you start with one item, you'll find it far easier to create an outfit you're happy with, rather than trying to think about everything at once.
---
SHOP MY NEW SEASON FAVOURITES

---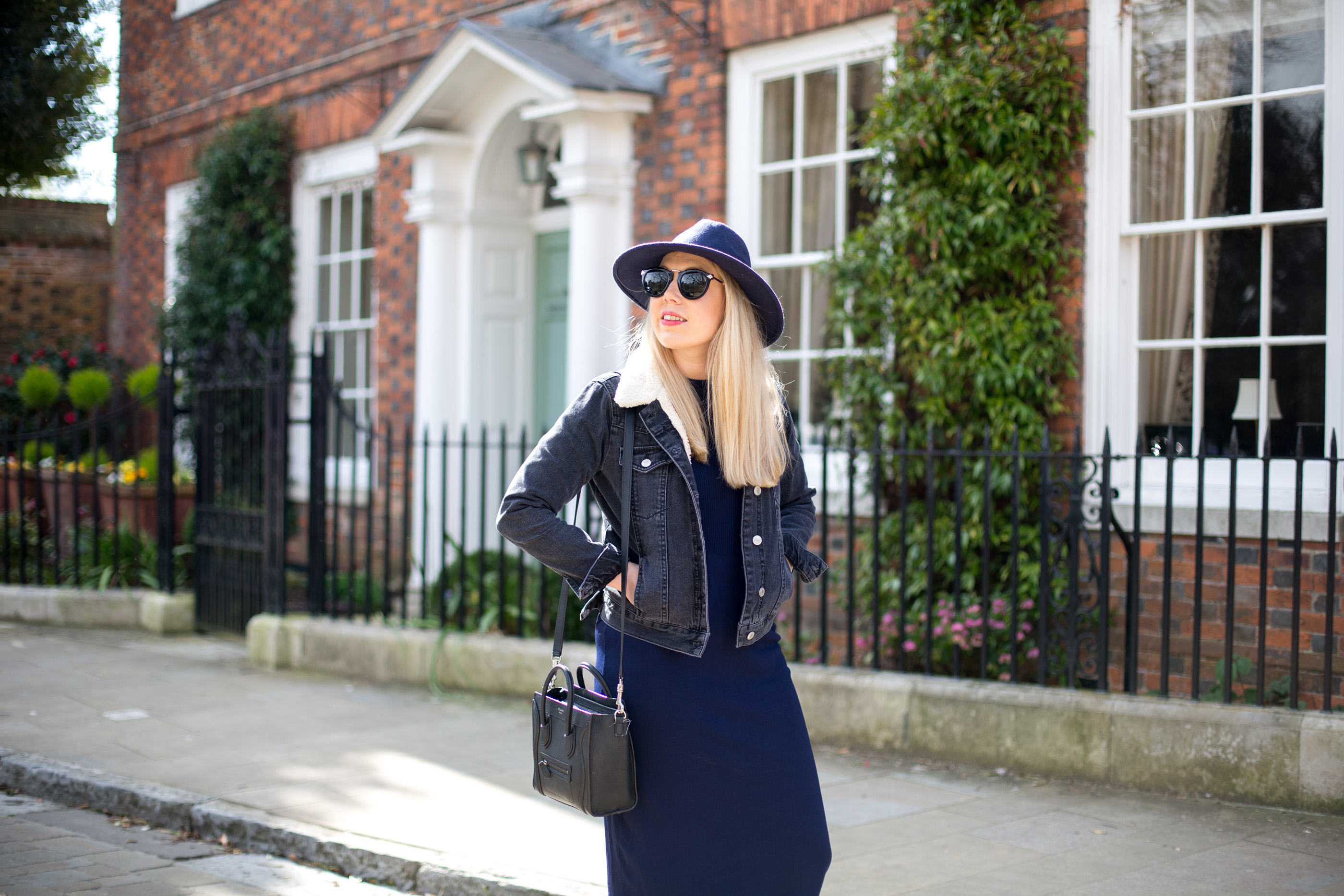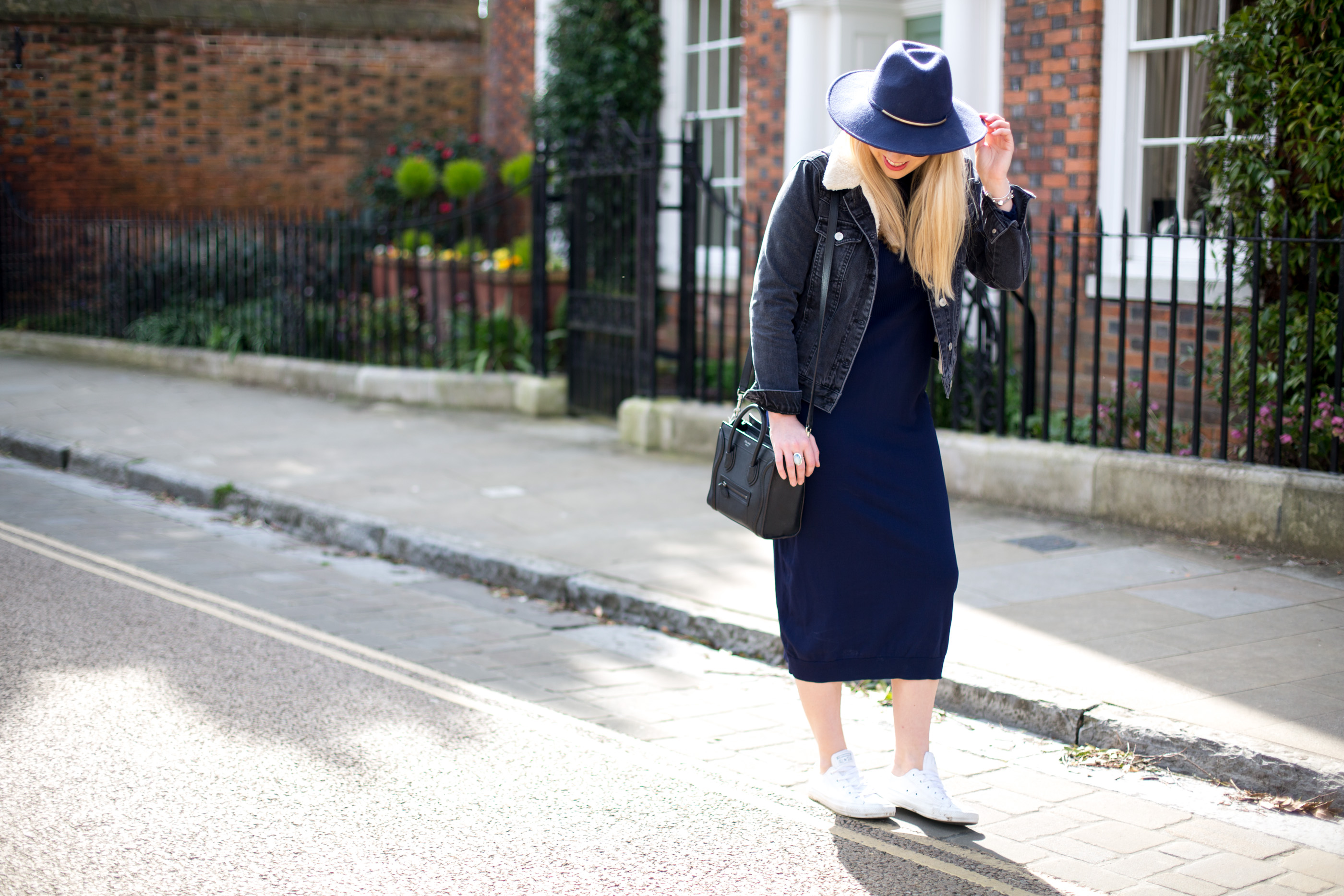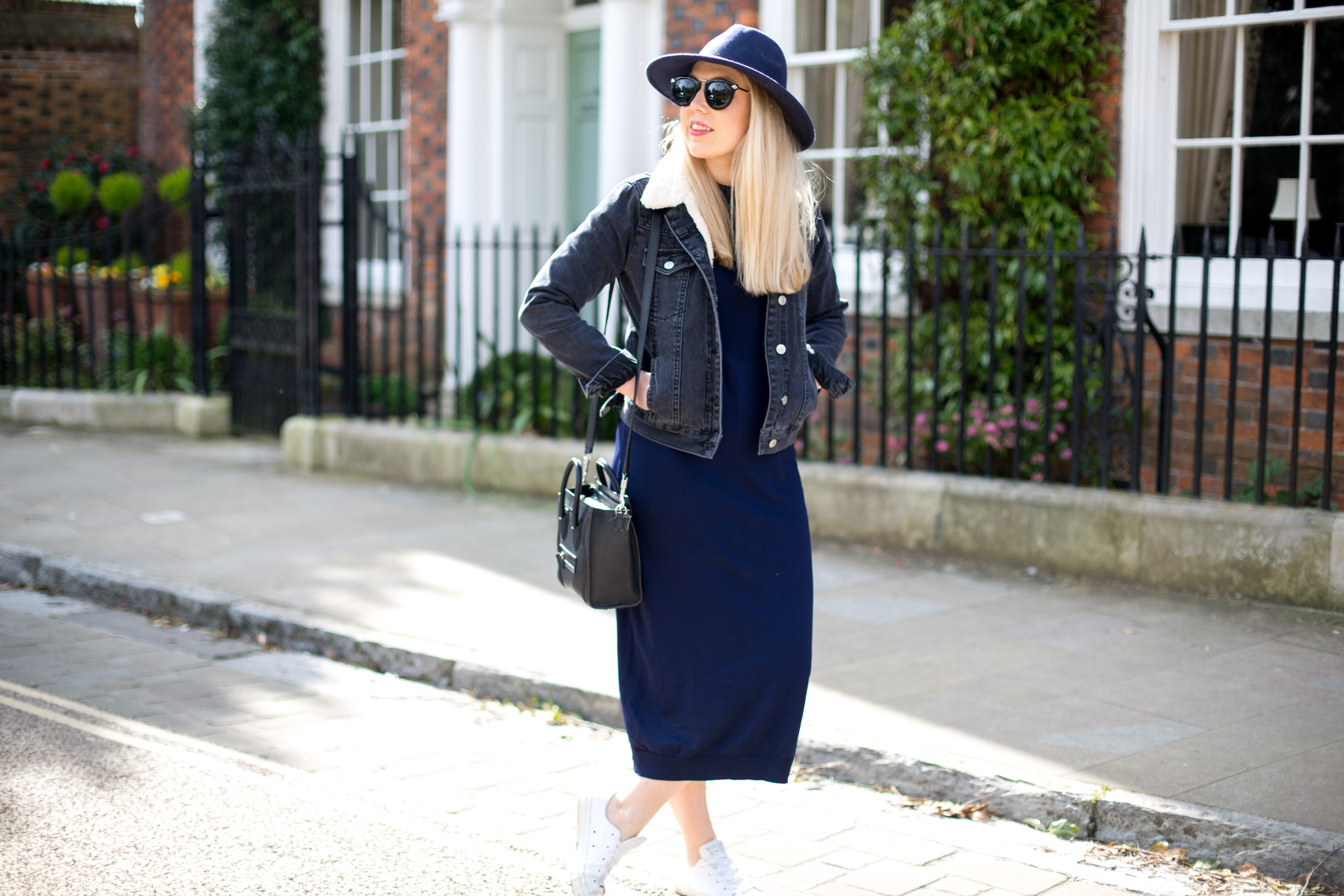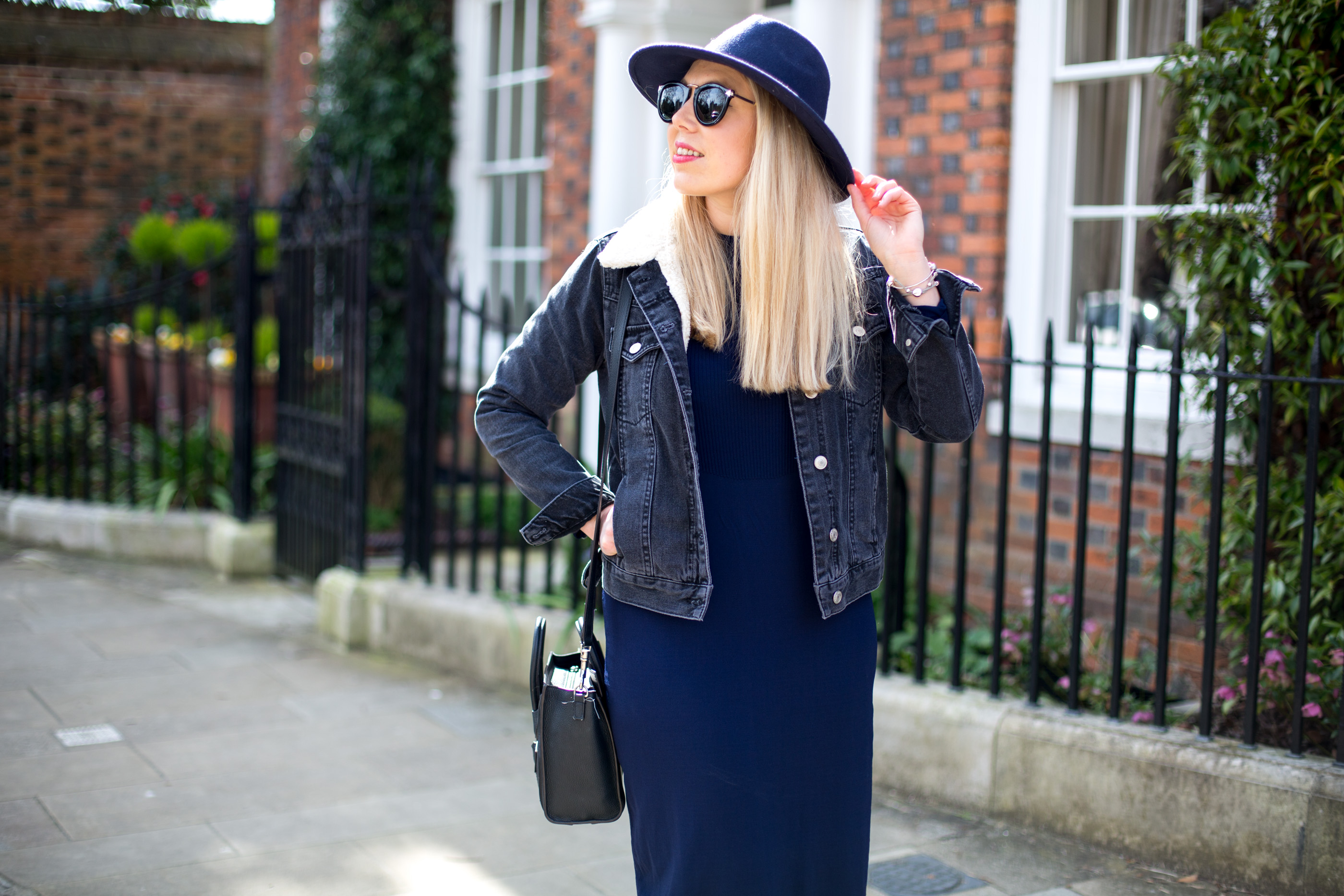 ---
SHOP MY LOOK
. COS MIDI DRESS . CELINE NANO . KAREN WALKER SUNNIES . TOYSHOP DENIM JACKET . CONVERSE .

---
Do you struggle to get dressed in the morning or finding yourself trying on tons of clothes before finally settling with something? I'd love to know if you found these tips helpful & of course know if you have any tips to share with me too? Leave your tips in the comments box.