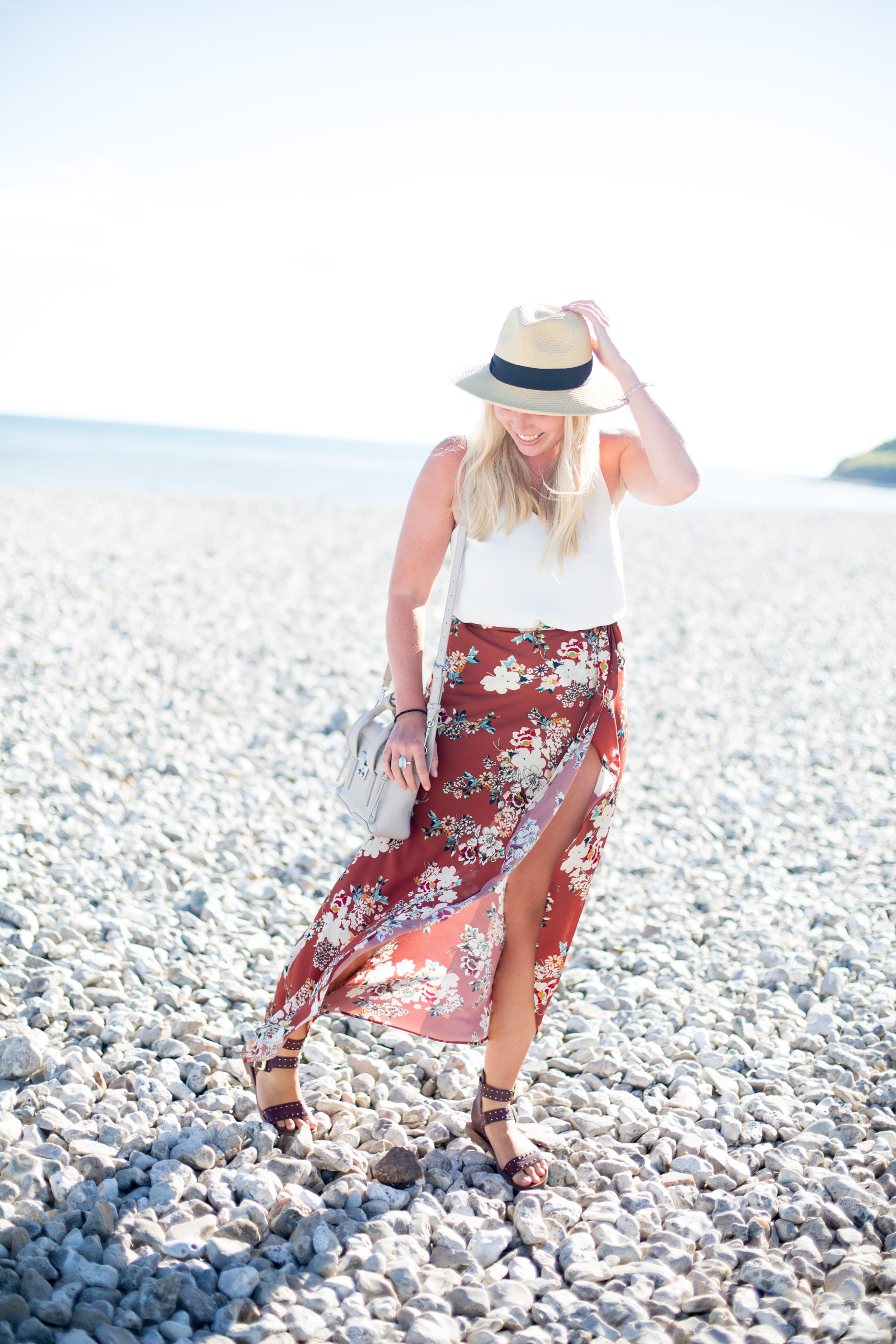 ---
Get outdoors this summer and inspire a healthier and happier life
---
If you follow me on snapchat (@mediamarmalade) or instagram, then you'll know already that this weekend i've road tripped down to the West Coast of England for one of my oldest friends hen do. She's the first of my school friends to get married and this weekend we're celebrating the super exciting occasion in a gorgeous country house by the seaside (more to come on this soon). Not only is the weekend the perfect time to catch up and spend some quality time with my friends and spend some time enjoying this glorious UK summer before I head back to a crazy few weeks at work, it's also a great opportunity to reset myself mentally, physically and creatively with some time spent in the places that inspire me the most; the seaside, the countryside, and generally just the south coast of England (a place I spent every summer growing up).
We spent Friday strolling around Lyme Regis, the place I spent a whole week last summer with Upping Your Elvis on creativity training (you may remember this post which was inspired by the incredible week long training I was lucky enough to attend). Lyme Regis feels like a special place to me these days as a result of my week last summer, so it was fab to stop off there for a quick beach walk and a little ice-cream on the seafront, before we headed a little further down the coast towards Exmouth. The little seaside adventure got me thinking all about the great outdoors and how wonderful it is for our health, our happiness, our wellness and our creativity too … so much so it inspired todays post and a promise to myself to make sure I spend MORE time outdoors this summer.
---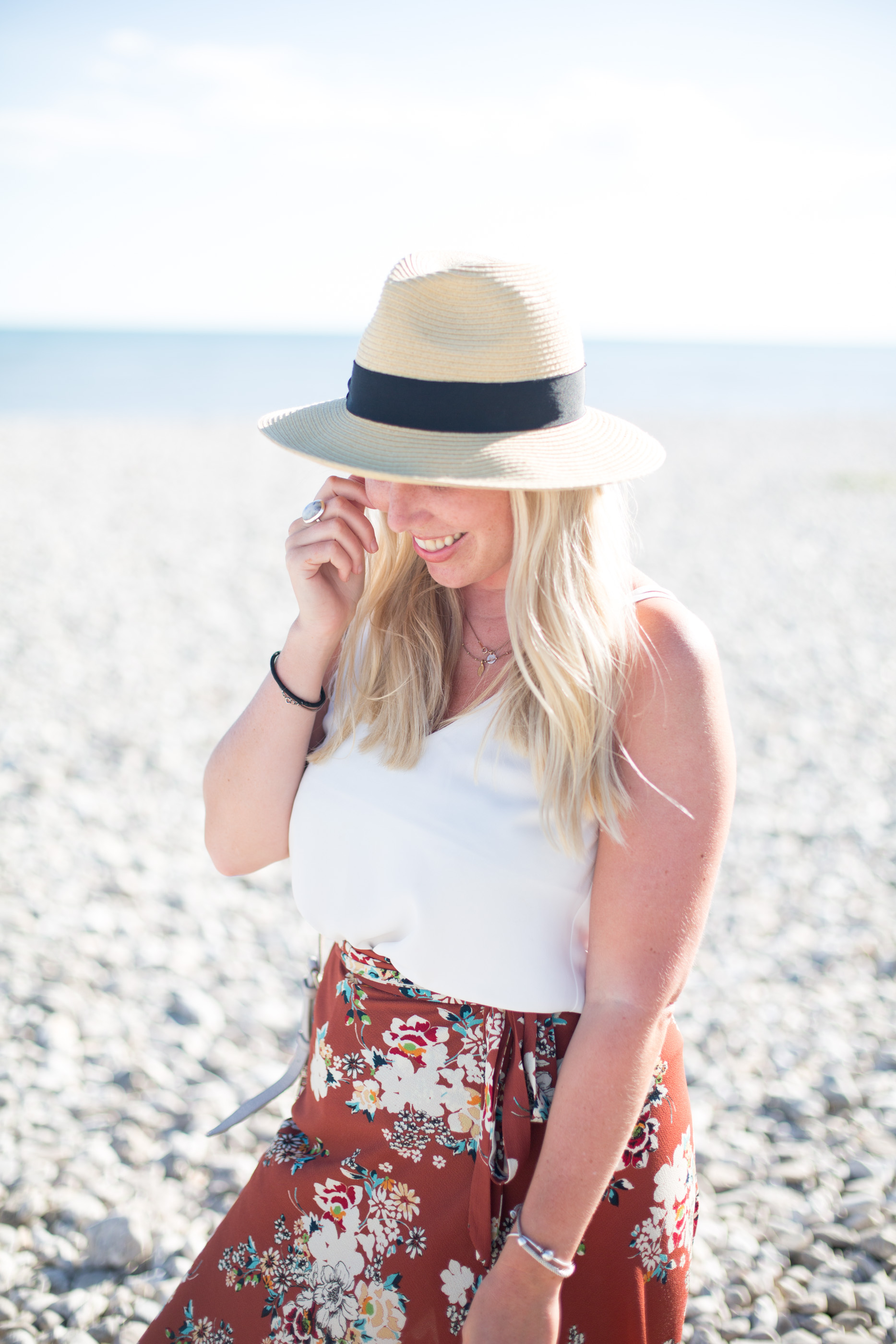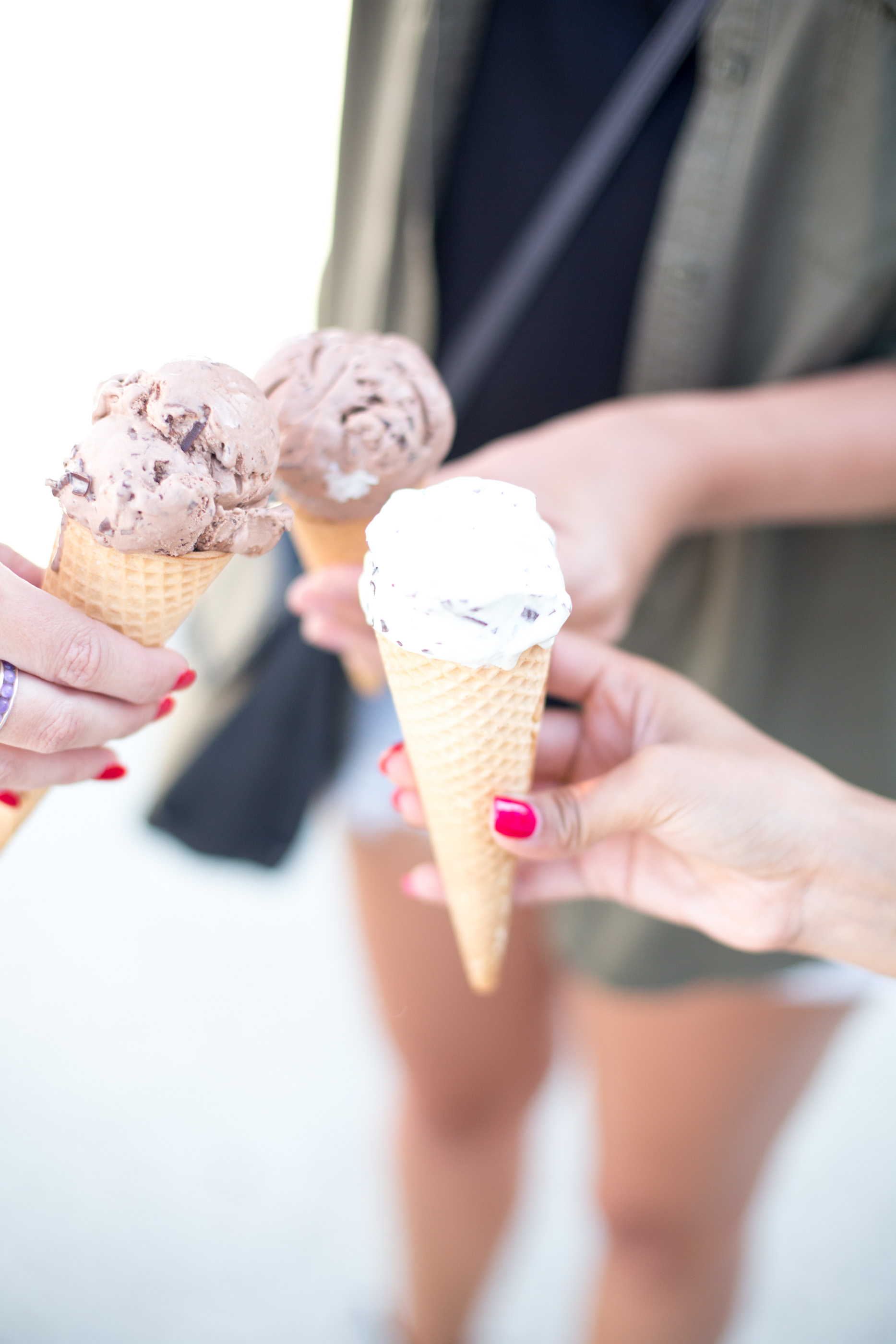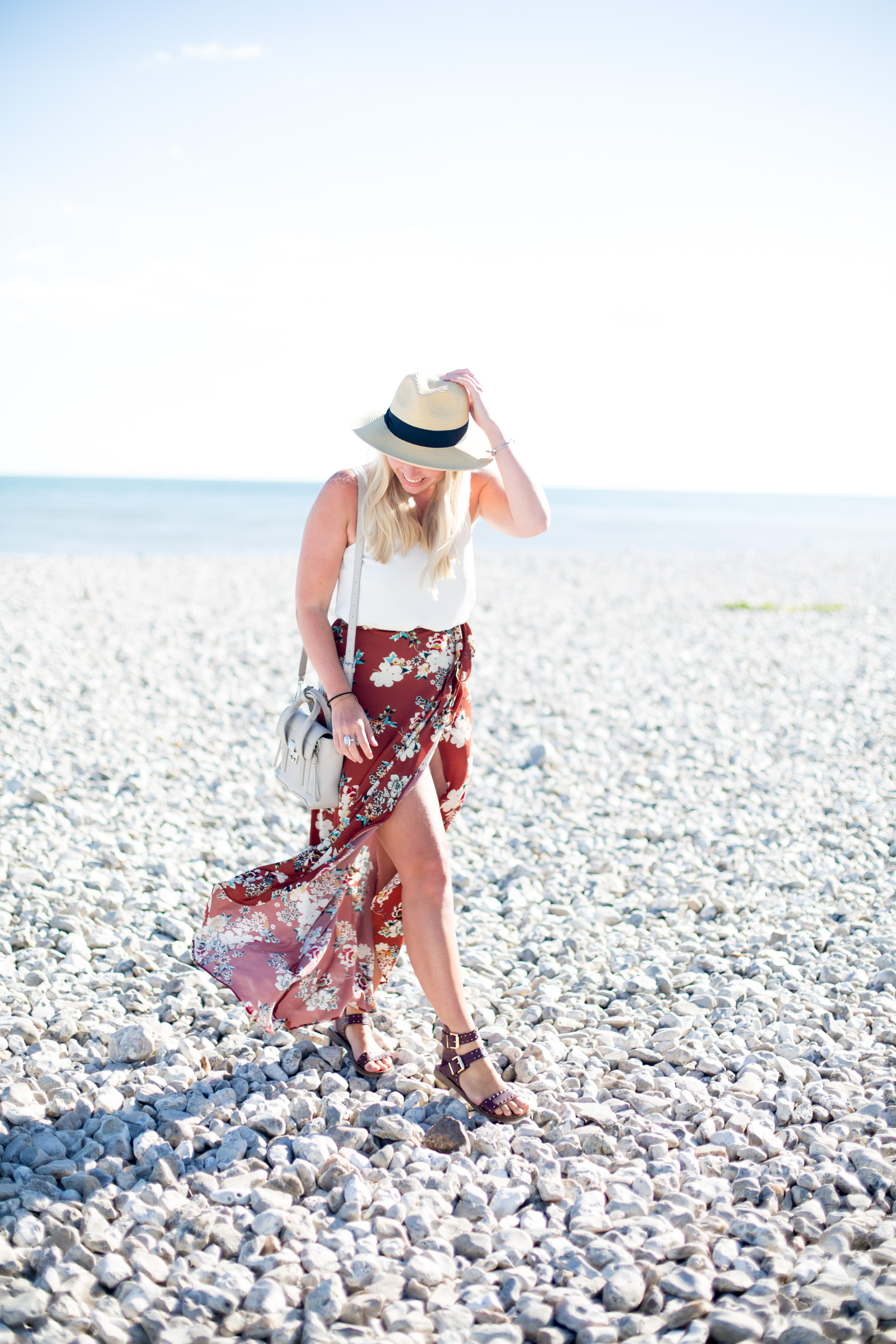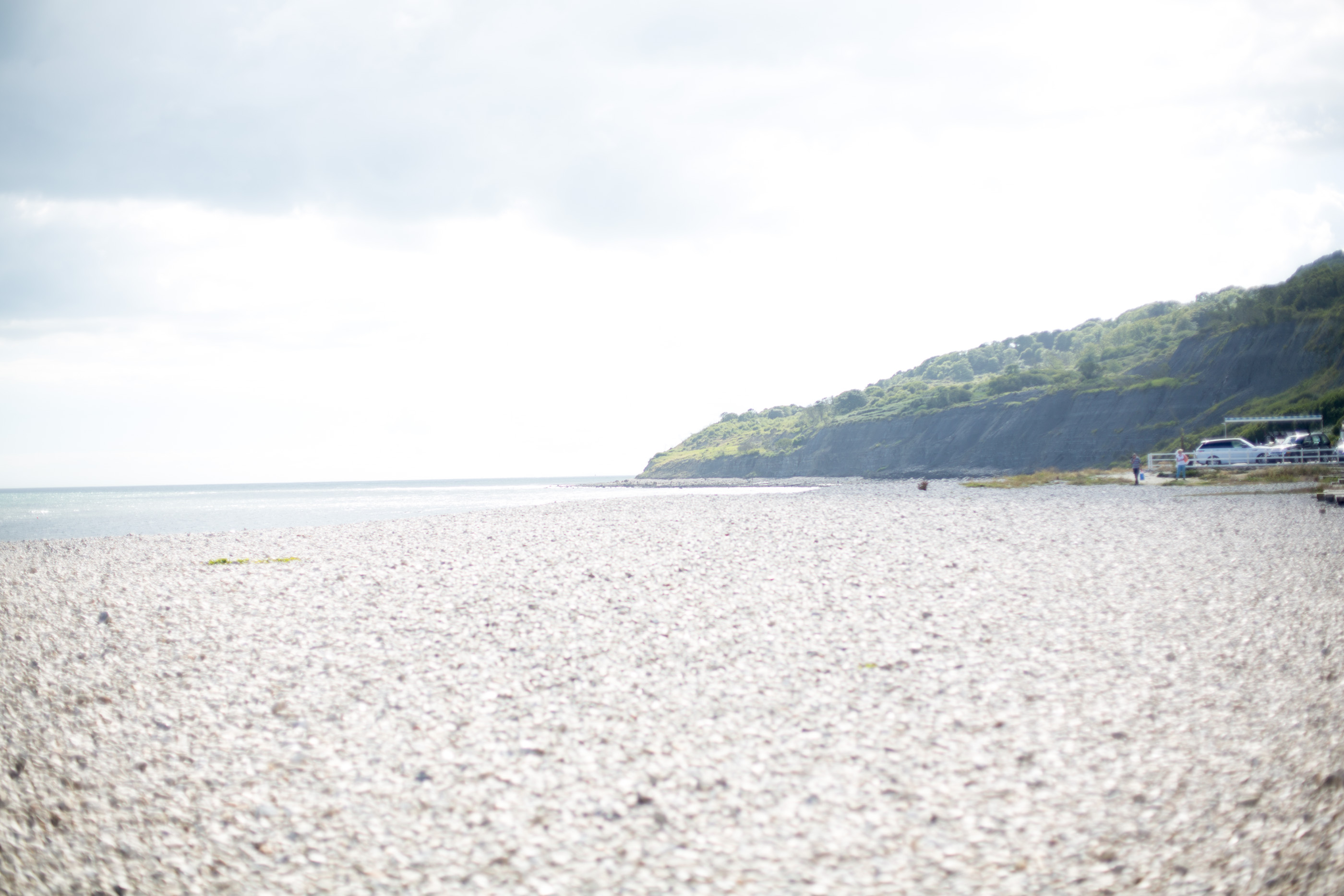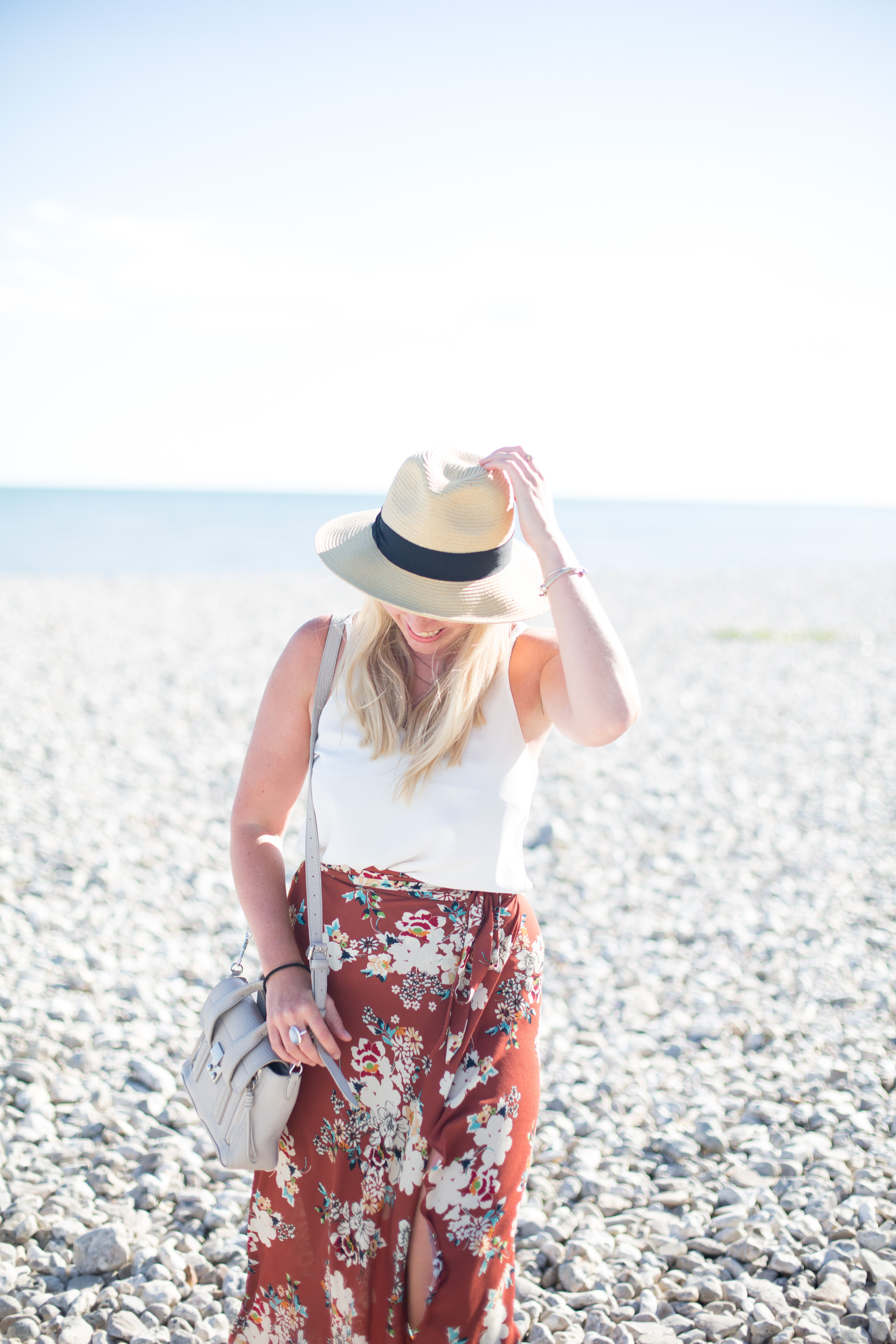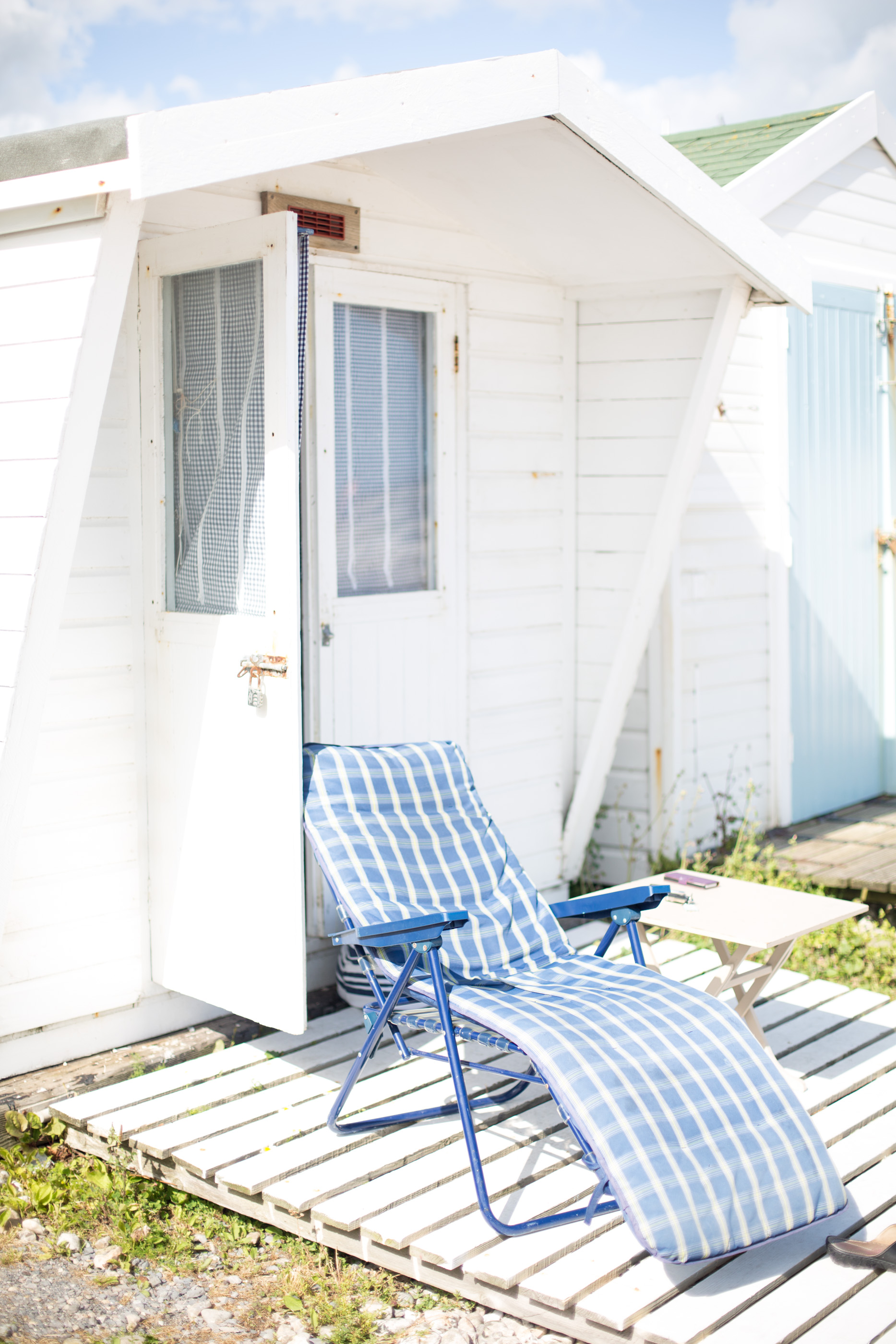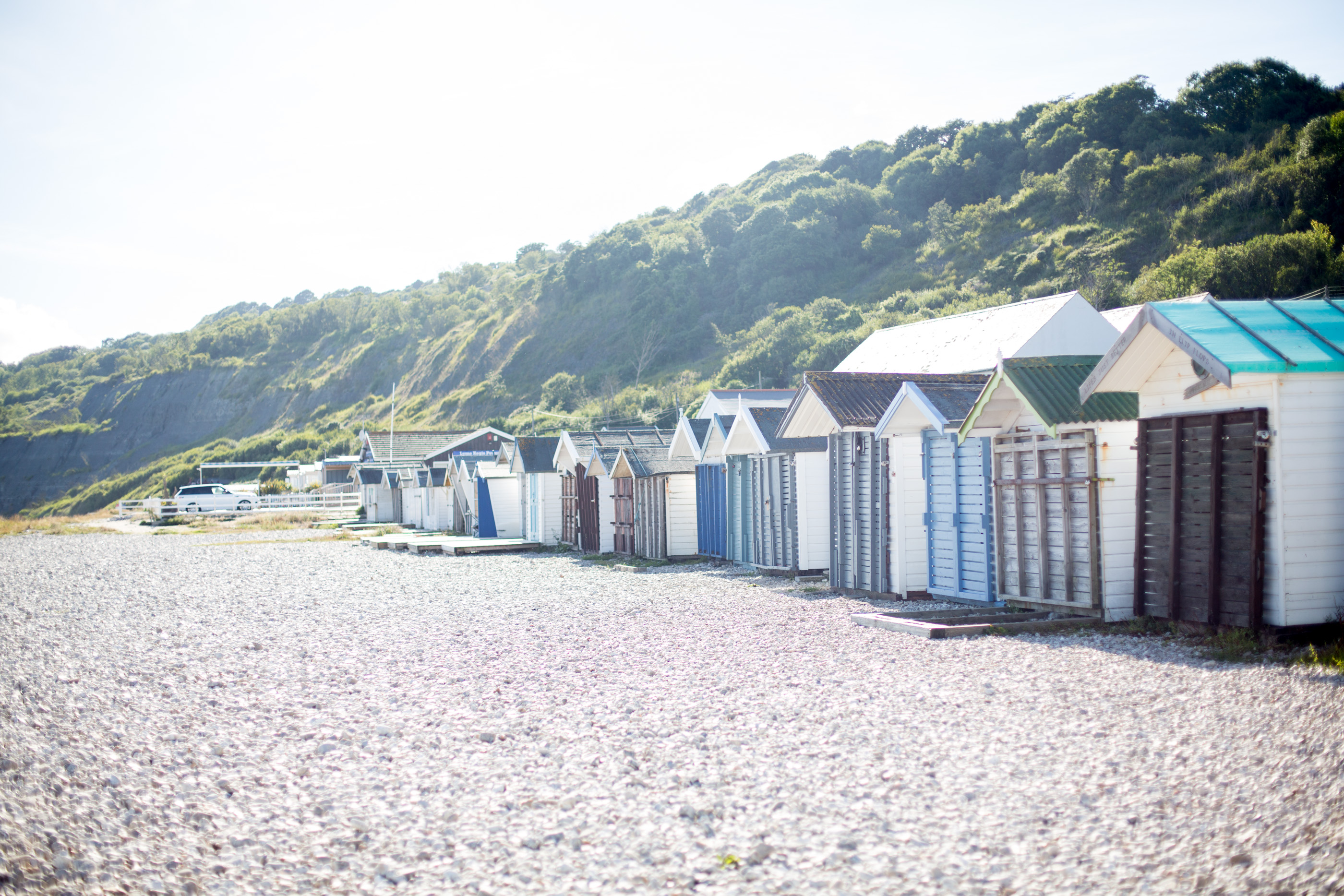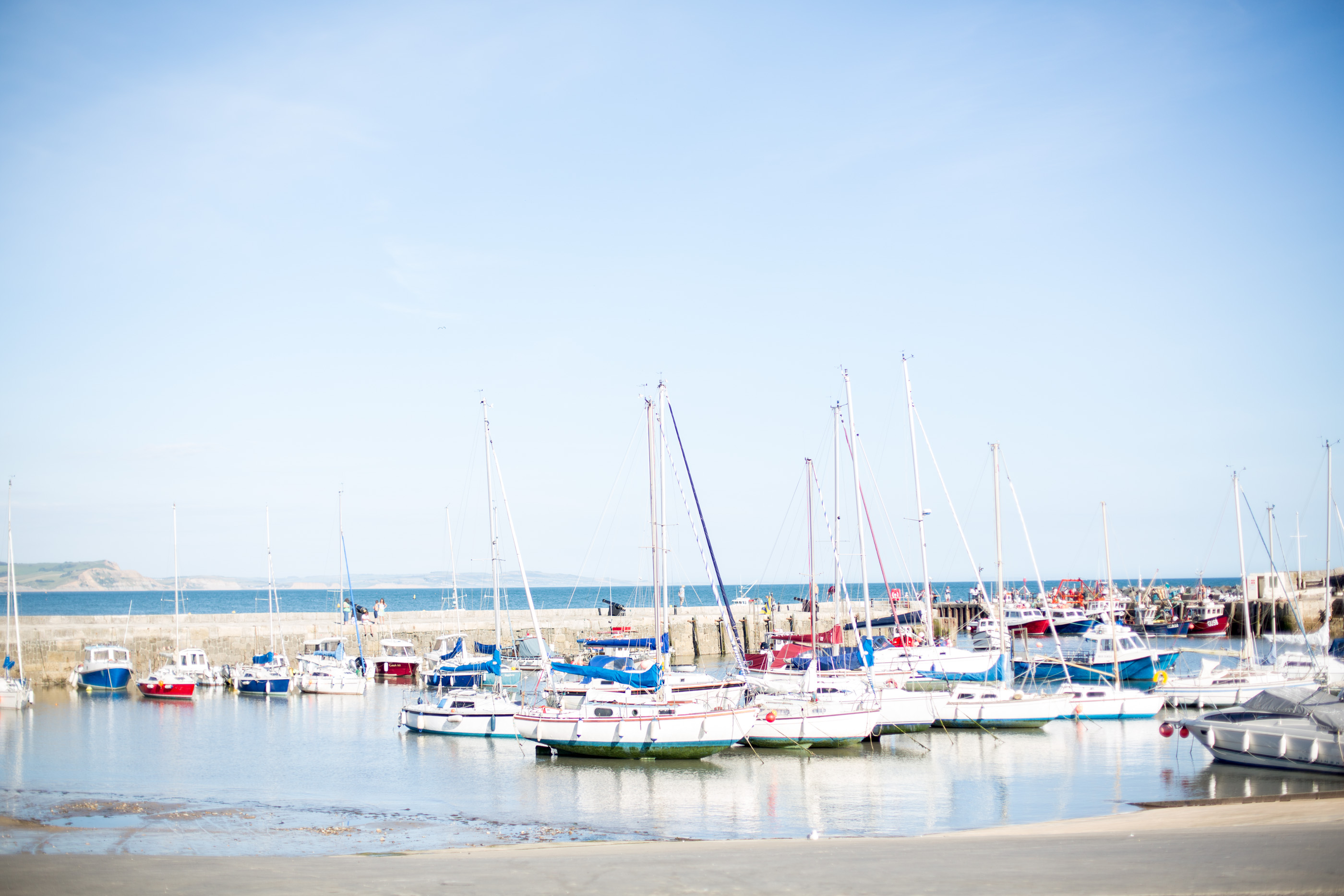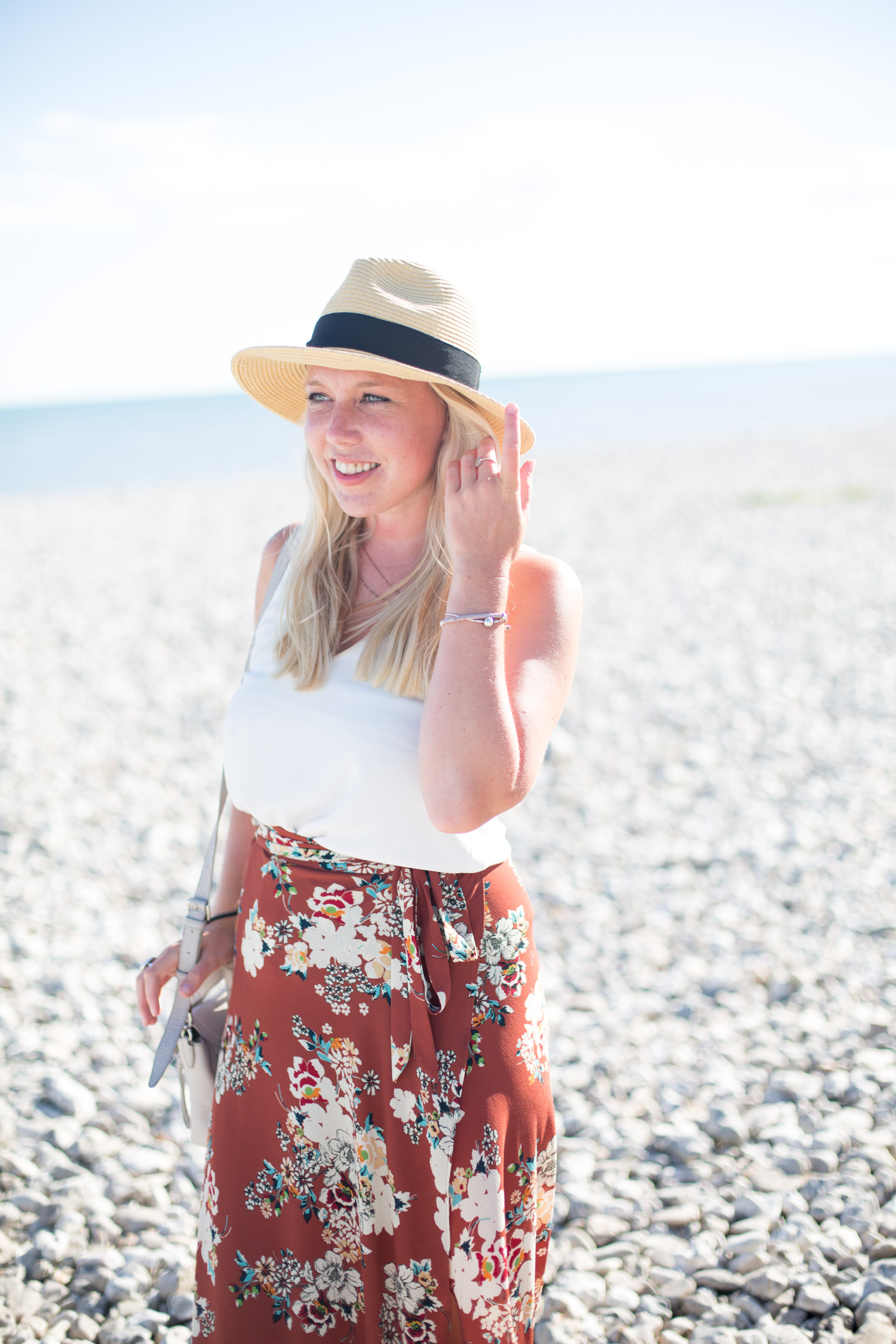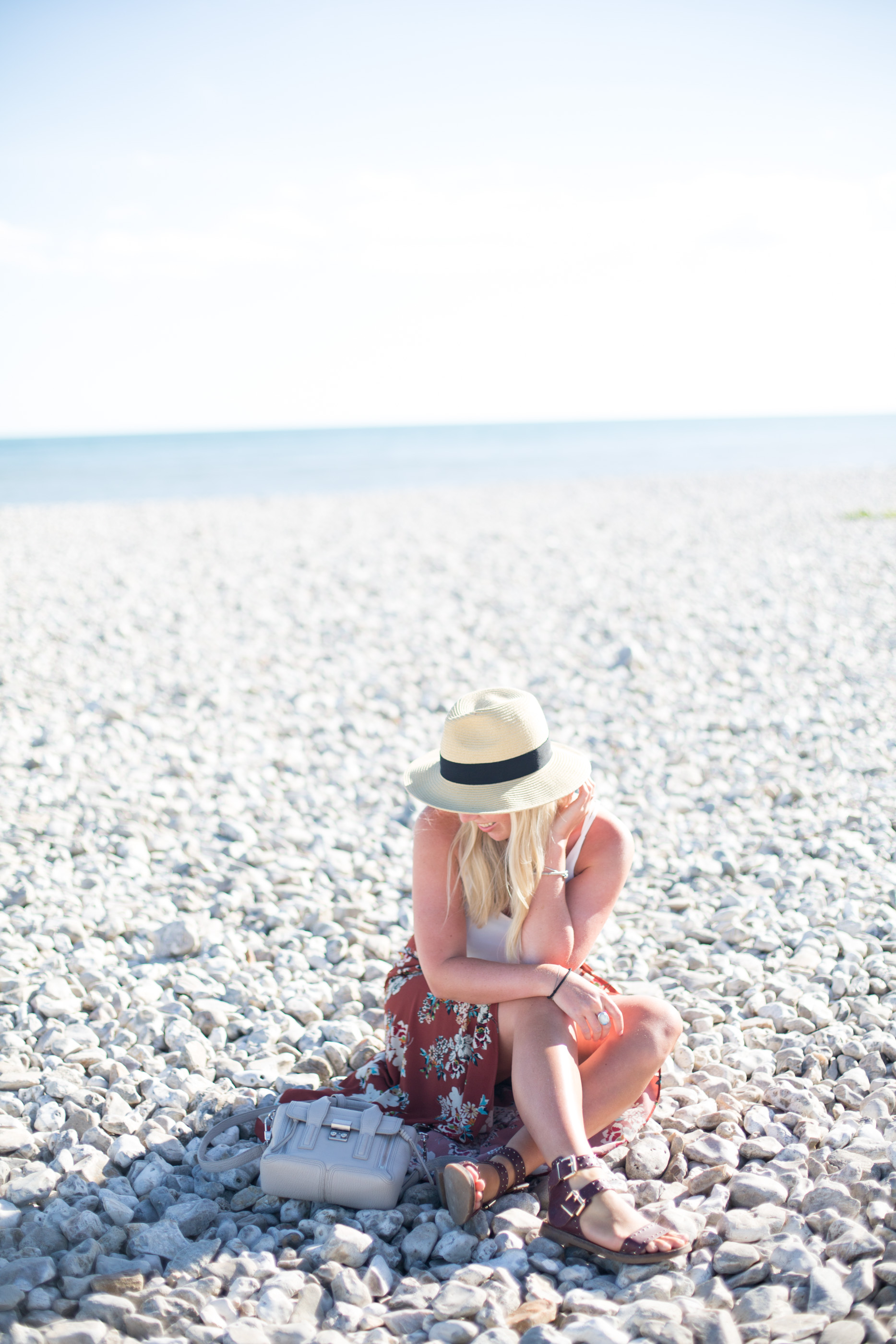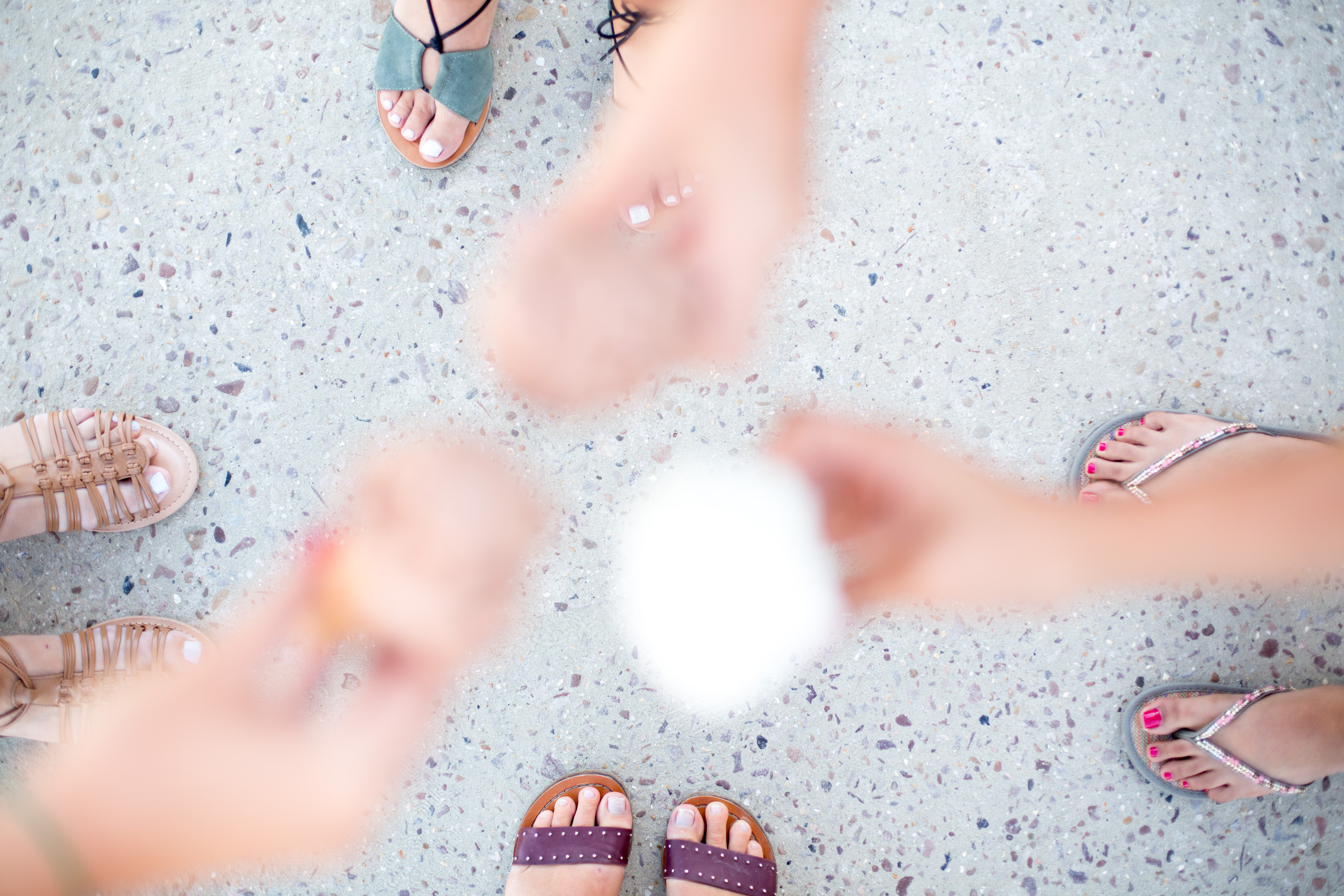 ---
3 REASONS WHY YOU SHOULD GET OUTDOORS THIS SUMMER
So in case you needed any more reasons to get outdoors this summer and enjoy the wonderful British summer, I thought i'd share three ways getting outdoors can positively impact your health and happiness, and how they impact my wellness and creativity too.
It Helps Clear Your Mind
There's nothing like a little fresh air, a good walk or a sweaty run to clear your head when it's feeling a little stressed, overwhelmed or just lacking that positivity. There's no denying that getting outdoors is great for the mind. For me a relaxing day out and stroll along the beach really helps me relax but also get clarity with all the things going on in my head. We have a super cute little beach about 30 minutes from where I grew up which I always try and escape to every couple of months for the day, there's just something about being there that just resets me.
It Gets You Healthy
Now it's not just about clearing your mind, getting outdoors more also helps boost your health, from the vitamin D the sunshine gives you, to the calories you'll burn from walking and getting active whilst you're enjoying the great outdoors. This summer I'm planning on spending more time outside and getting active, by simply walking more. From making sure i pop outside at lunch time to pick up something to eat, to taking a slightly different route to work that will mean I spend about 30 minutes extra a day walking. Not only will I get to spend more time absorbing the great outdoors, but i'll also be getting fit while I'm at it.
It's Great For Inspiration
And finally, if you're a creative business owner or a blogger then you'll know how valuable seeking inspiration is for your work. But we all know that sitting at your desk isn't going to fuel that great idea or help motivate you to finish off that piece of work. Getting outside is brilliant for inspiration, whether it's capturing moments (through photography, art, poetry or whatever your talent), coming up with ideas for future projects or features, or simply watching life go by and feeling inspired by something you see, the opportunity for inspiration is endless. And more importantly the environment helps you relax enough to get that inspiration running.
---
Do you find time to get outdoors in your daily life? Do you find it helps you mentally, physically and creatively too? I'd love to hear your tips and routines for getting fit, clearing your mind, and how you inspire your creativity?