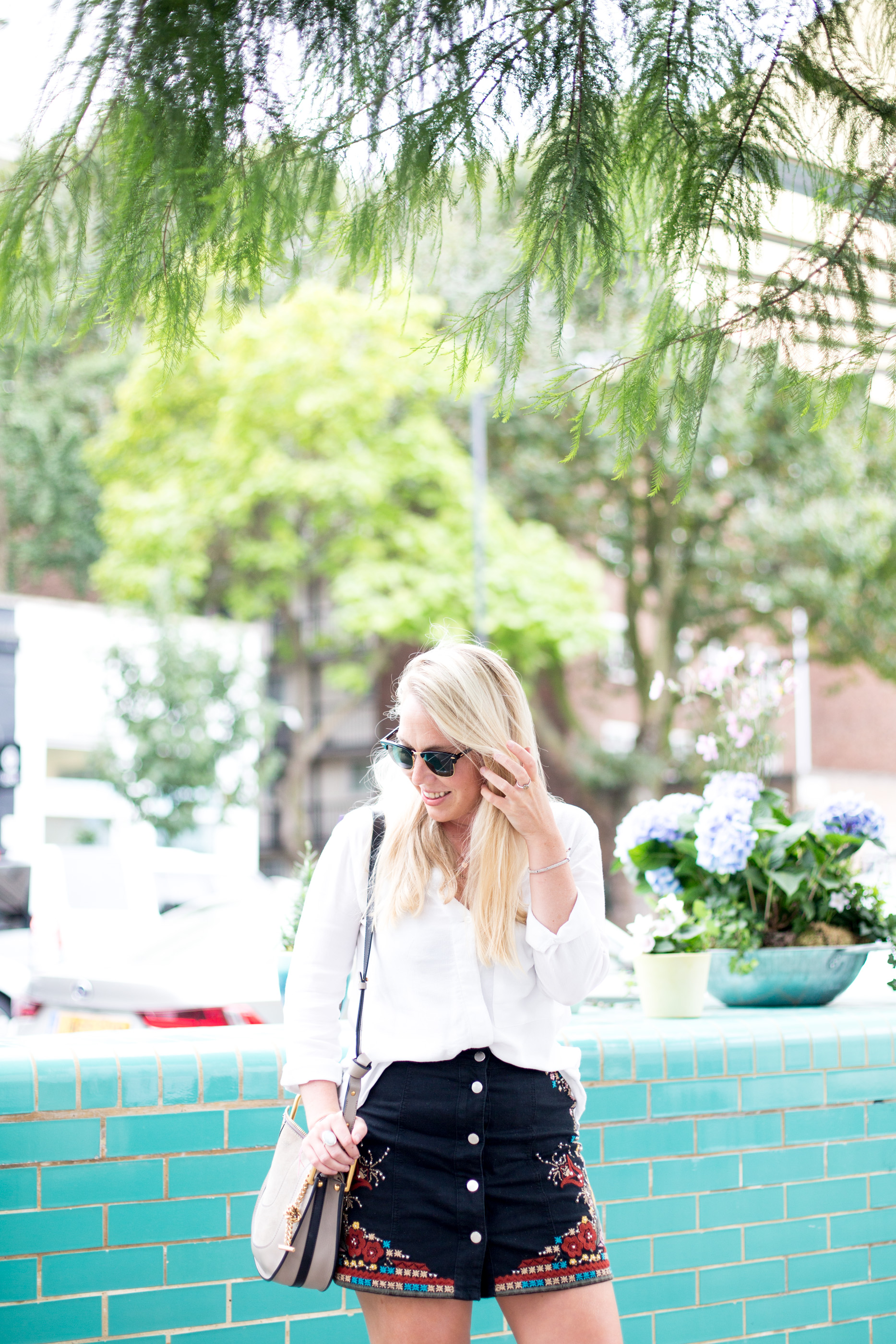 ---
A Staple Style Duo 10 Years On
---
Sometimes looking back at things I've worn or looks I've styled, I wonder, head in hands, what the hell I was thinking. Even looks on this blog from a year ago will make me shudder. Perhaps I was trying too hard, or embracing a trend that really wasn't true to myself, trying to be someone i'm not through my sartorial choices. That's the thing about style, it's so personal and innate to you as a person, trying too hard or pushing your boundaries can stand out like a sore thumb.
And whilst naturally your wardrobe and outfits evolve with you and your age, with the trends that are going on around you and with the occasions you're dressing for, what ultimately remains is your style. Your personal style. And whilst some looks I recall and think what the hell. Other looks I pull out of the archives and think how little has changed.
---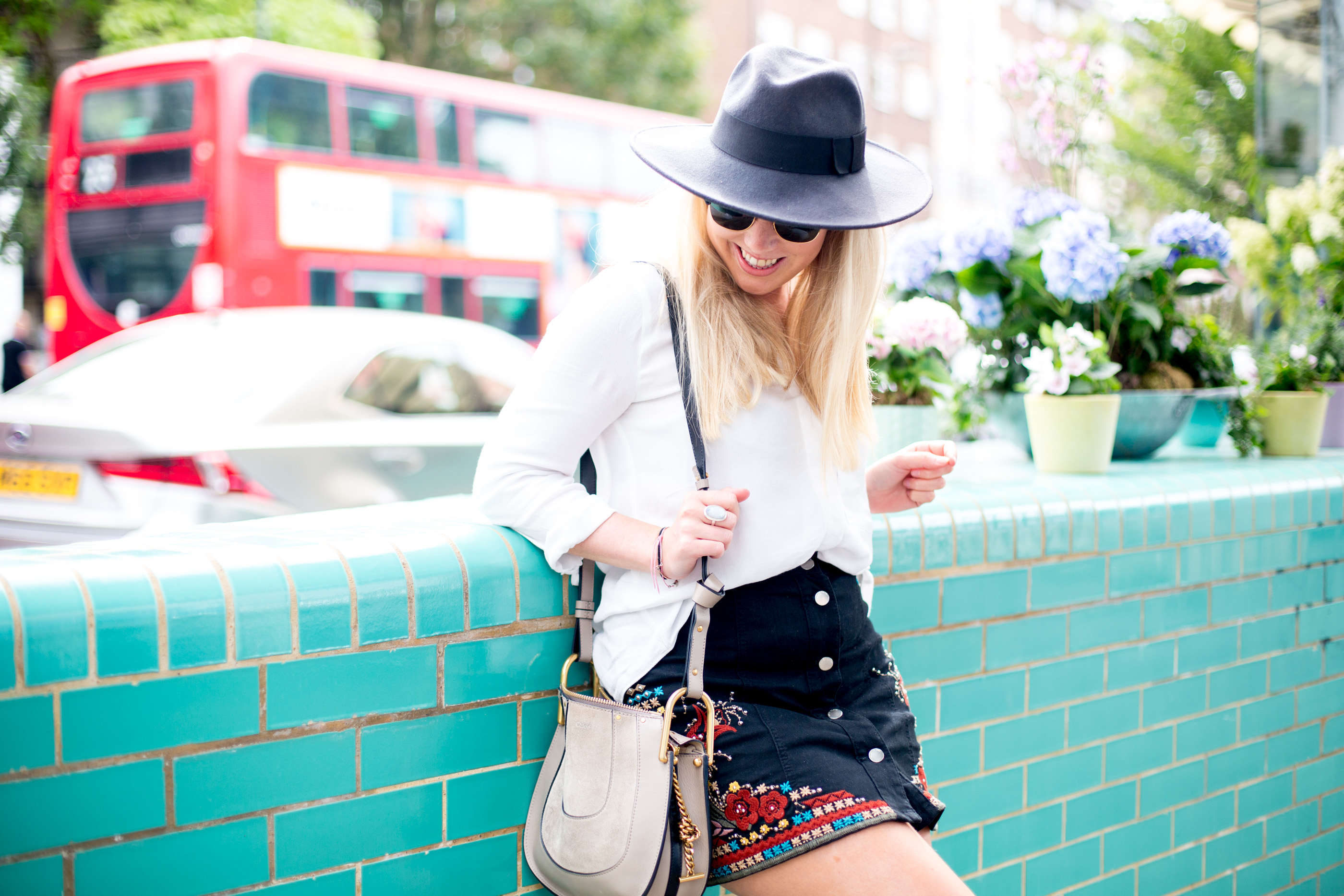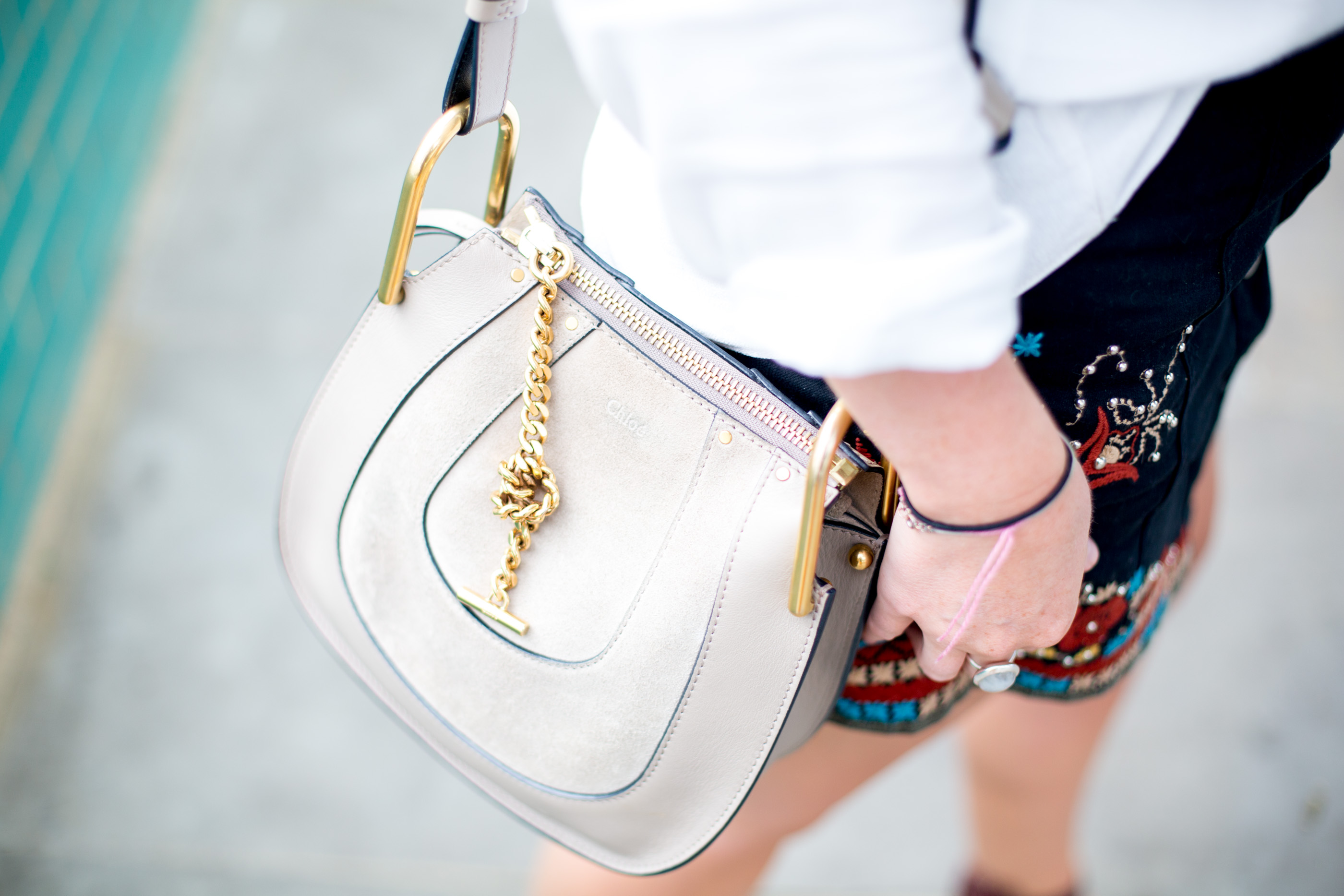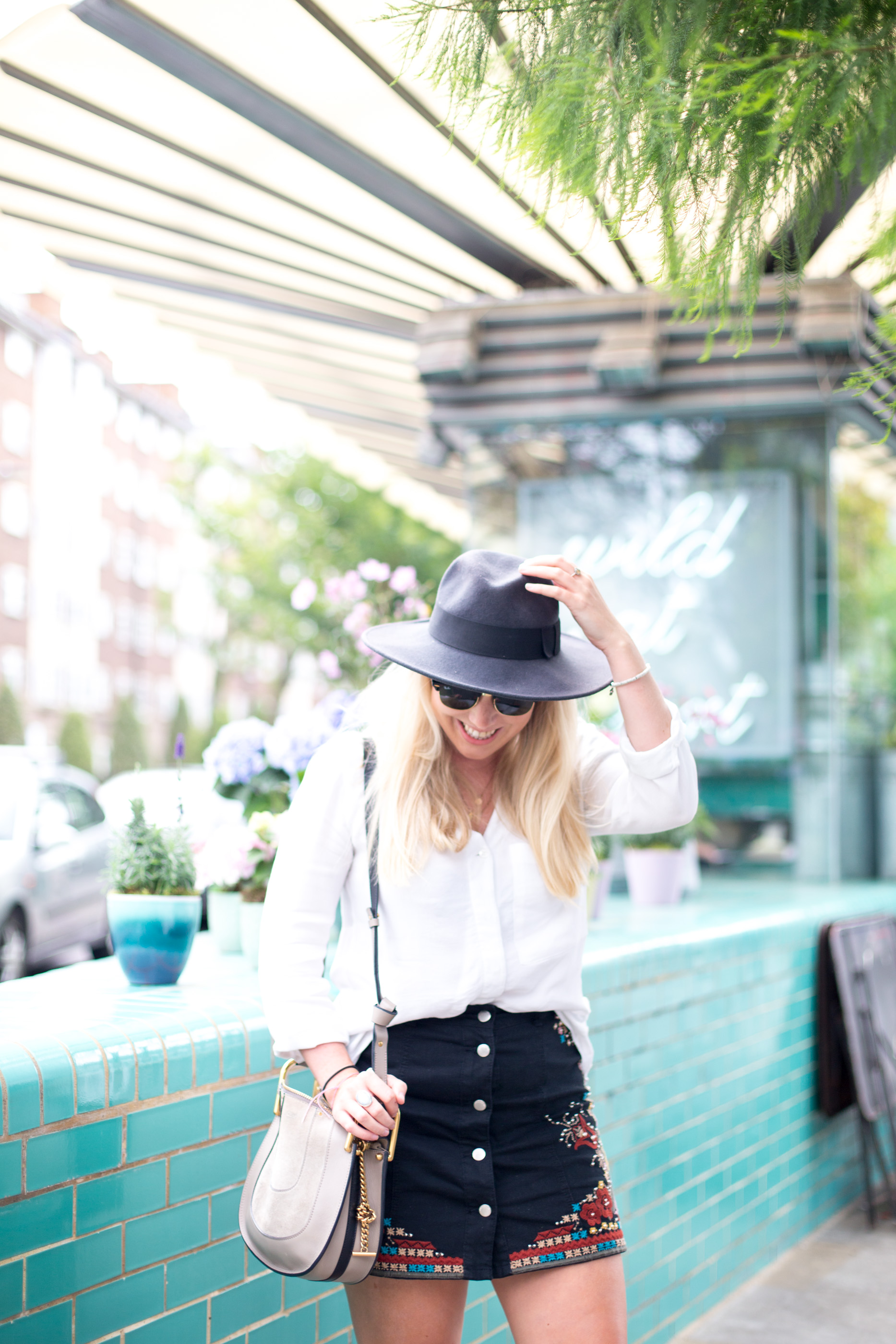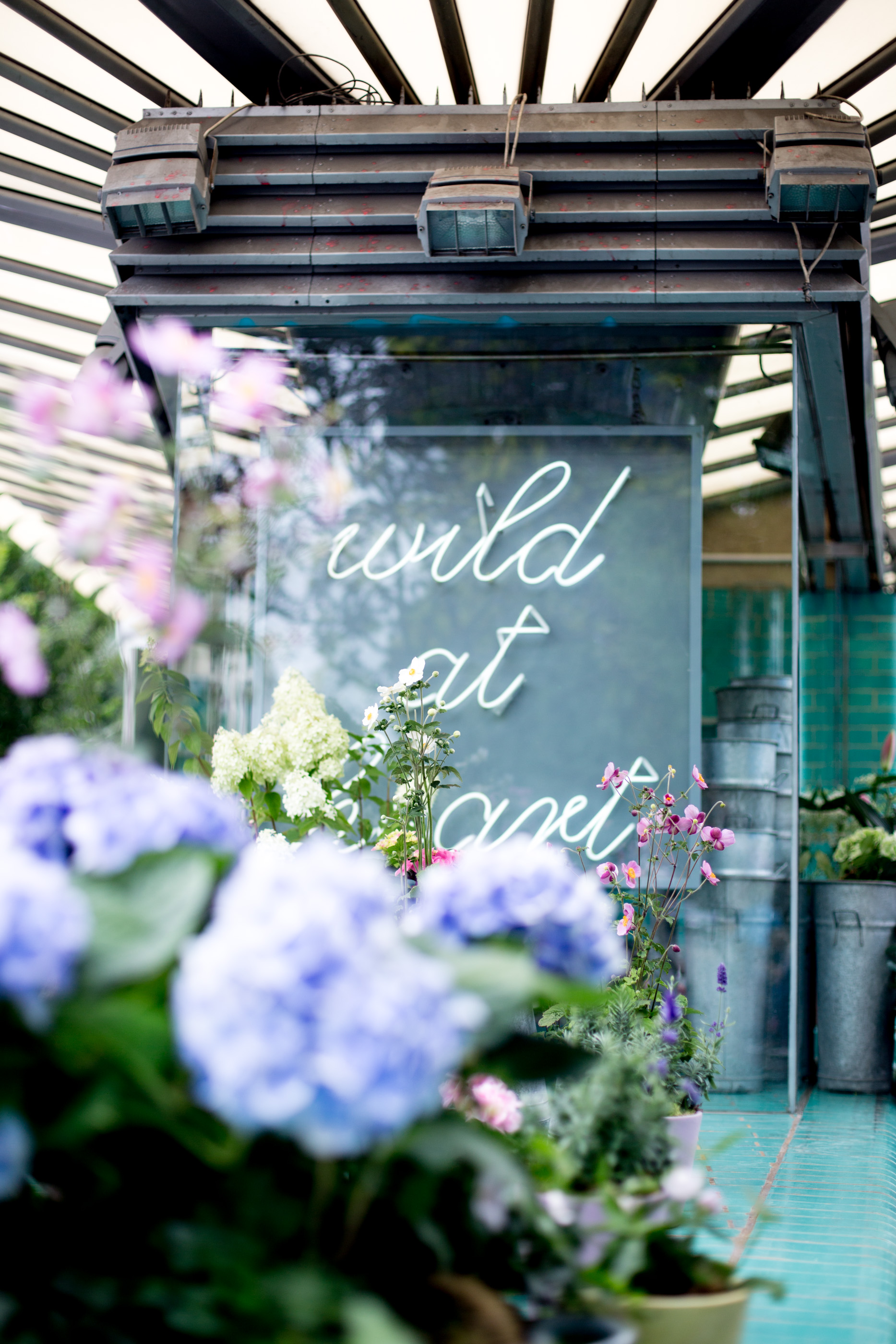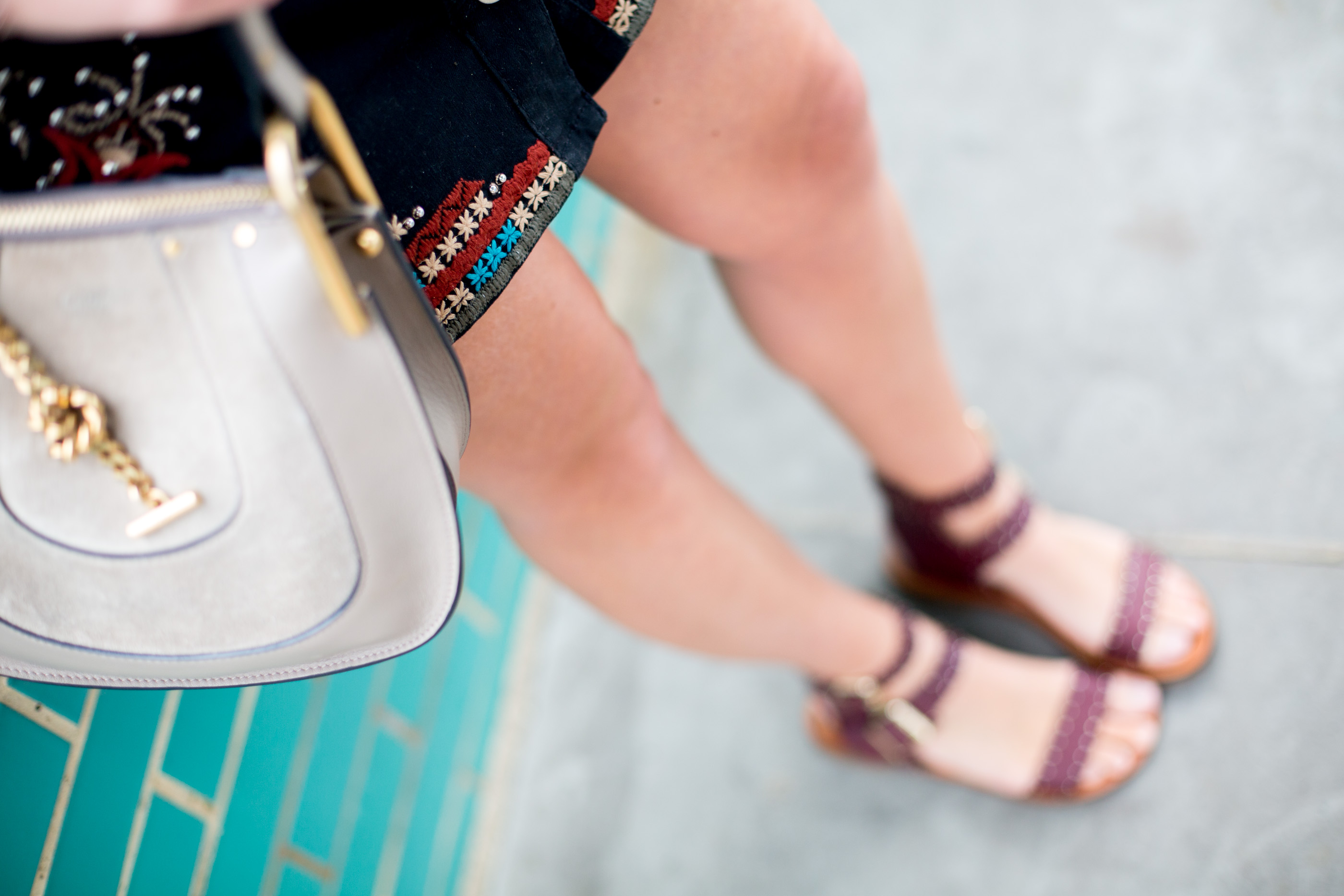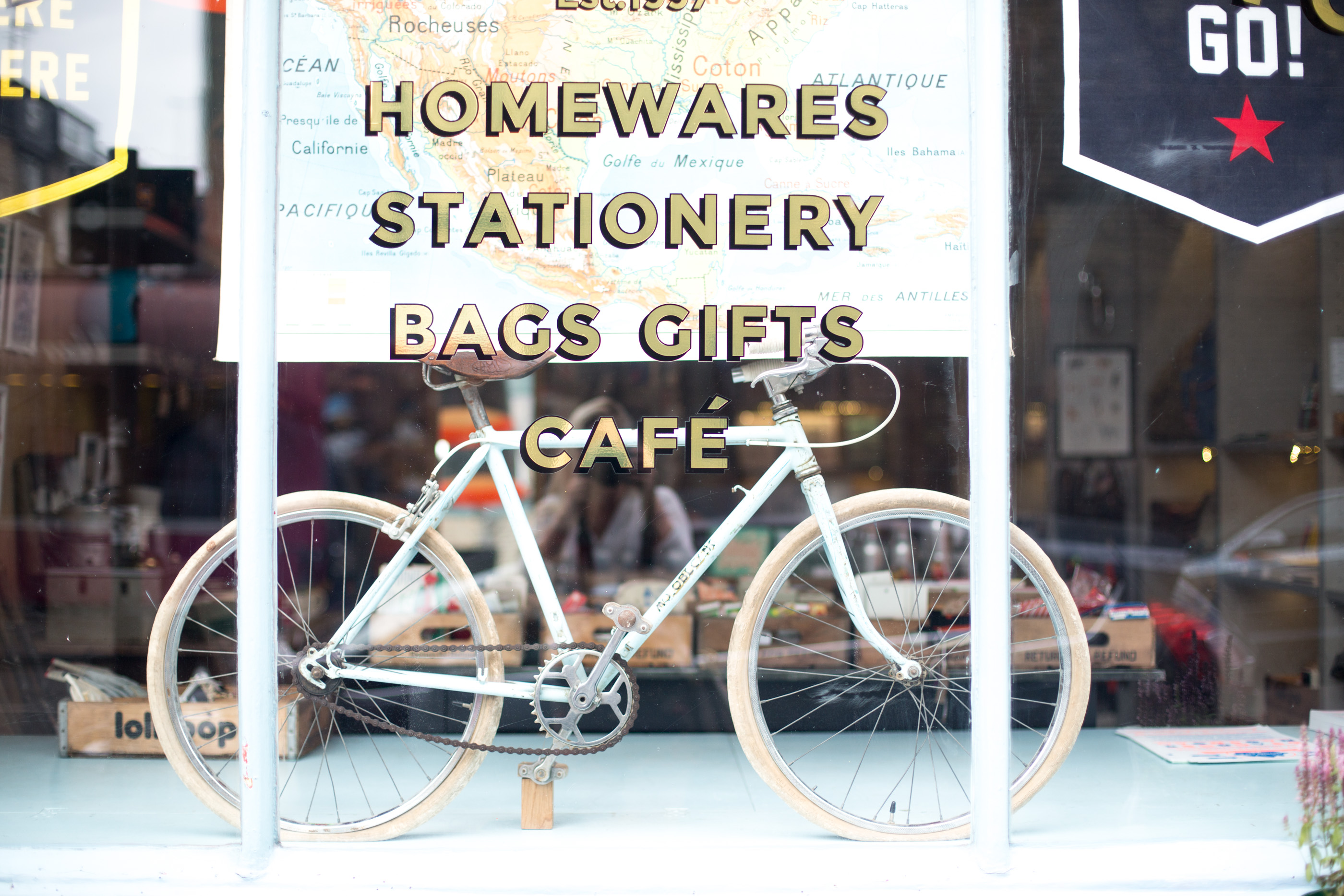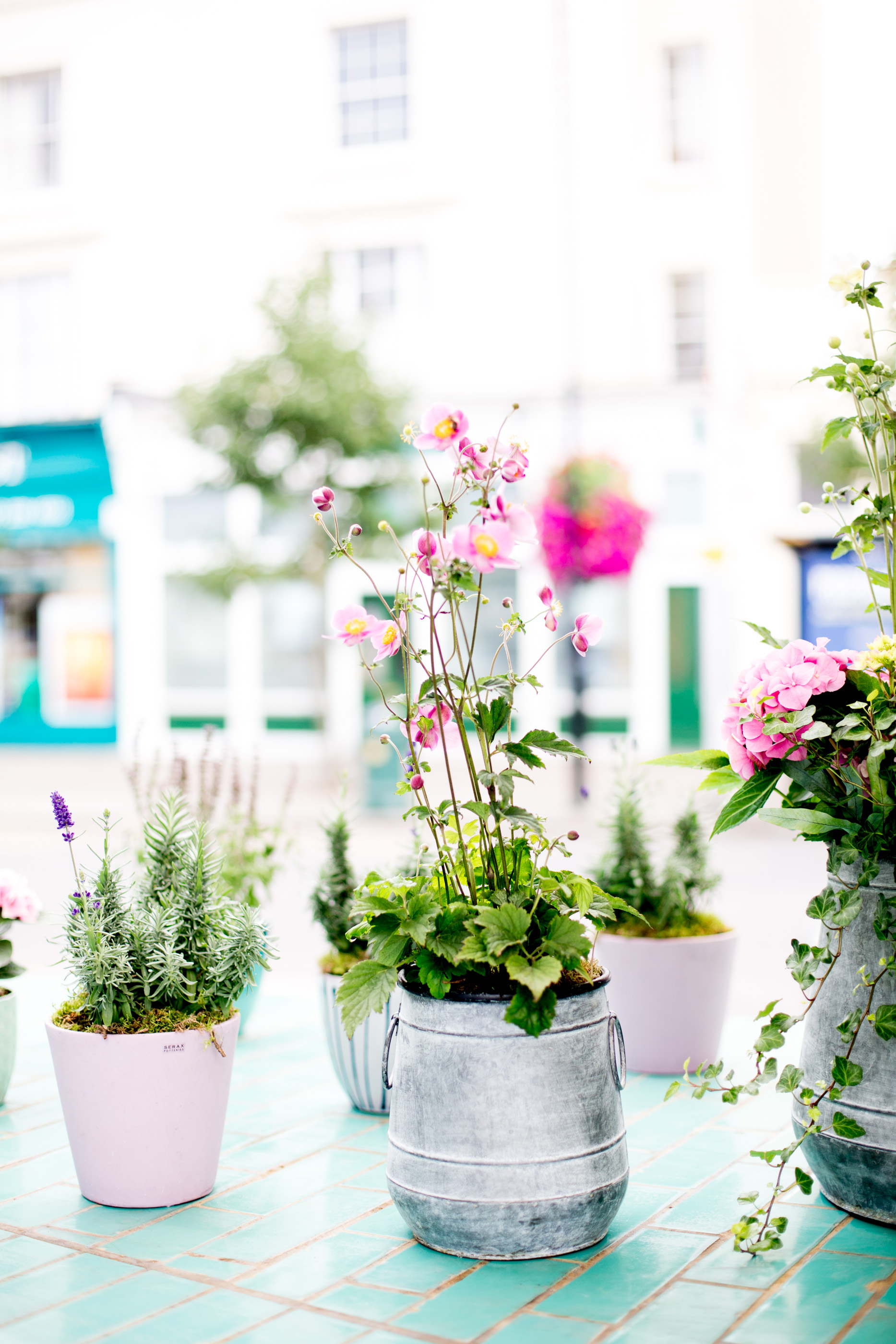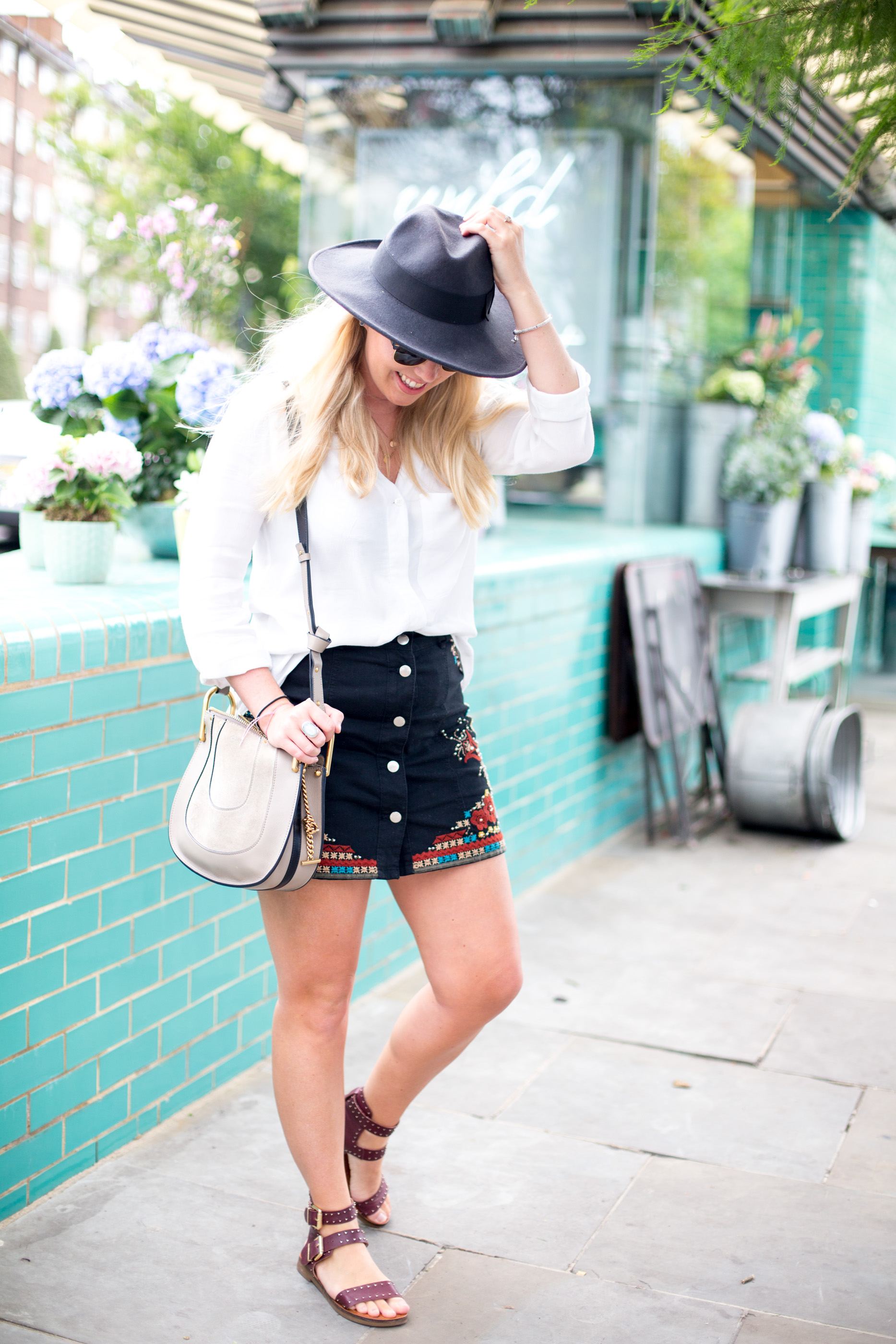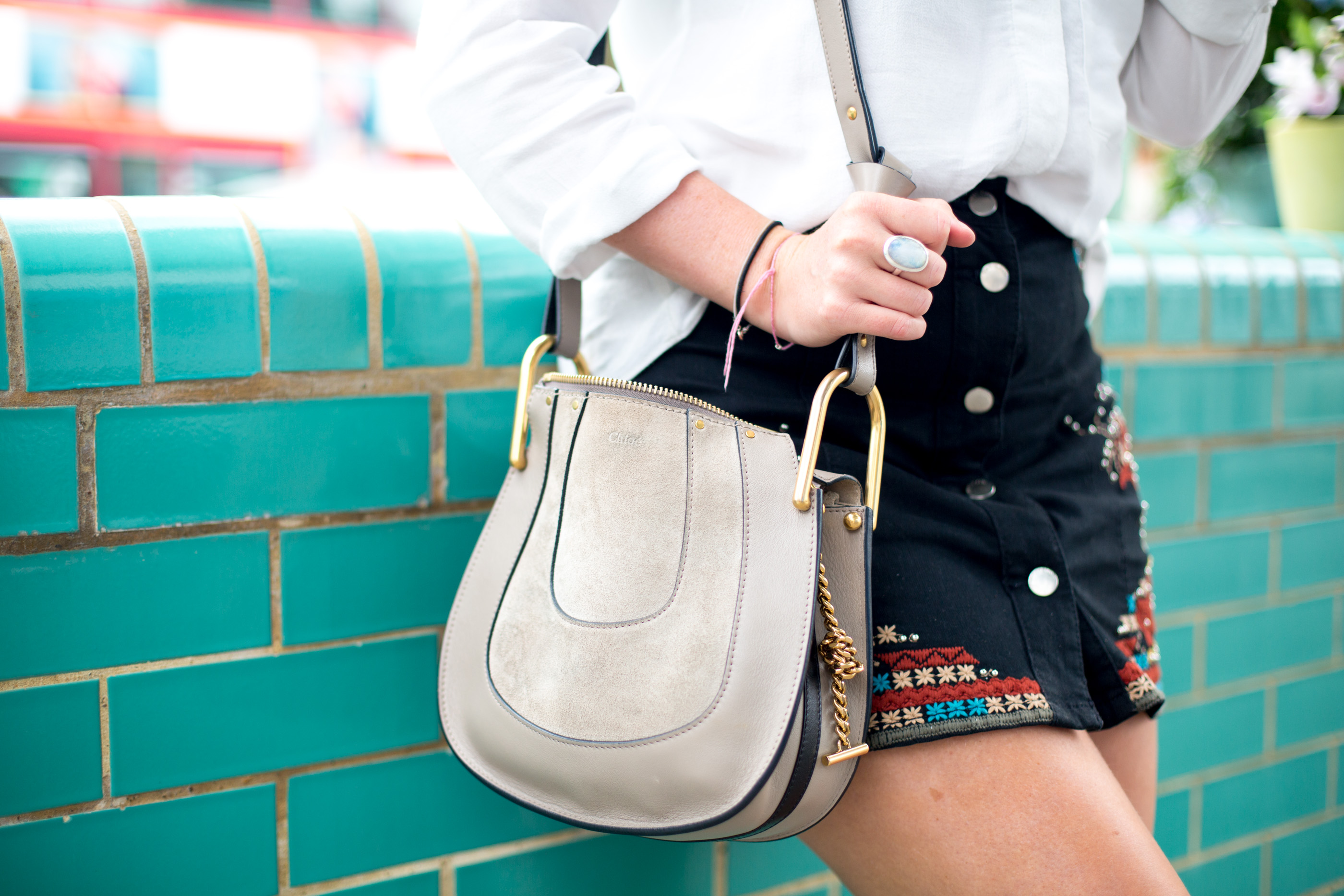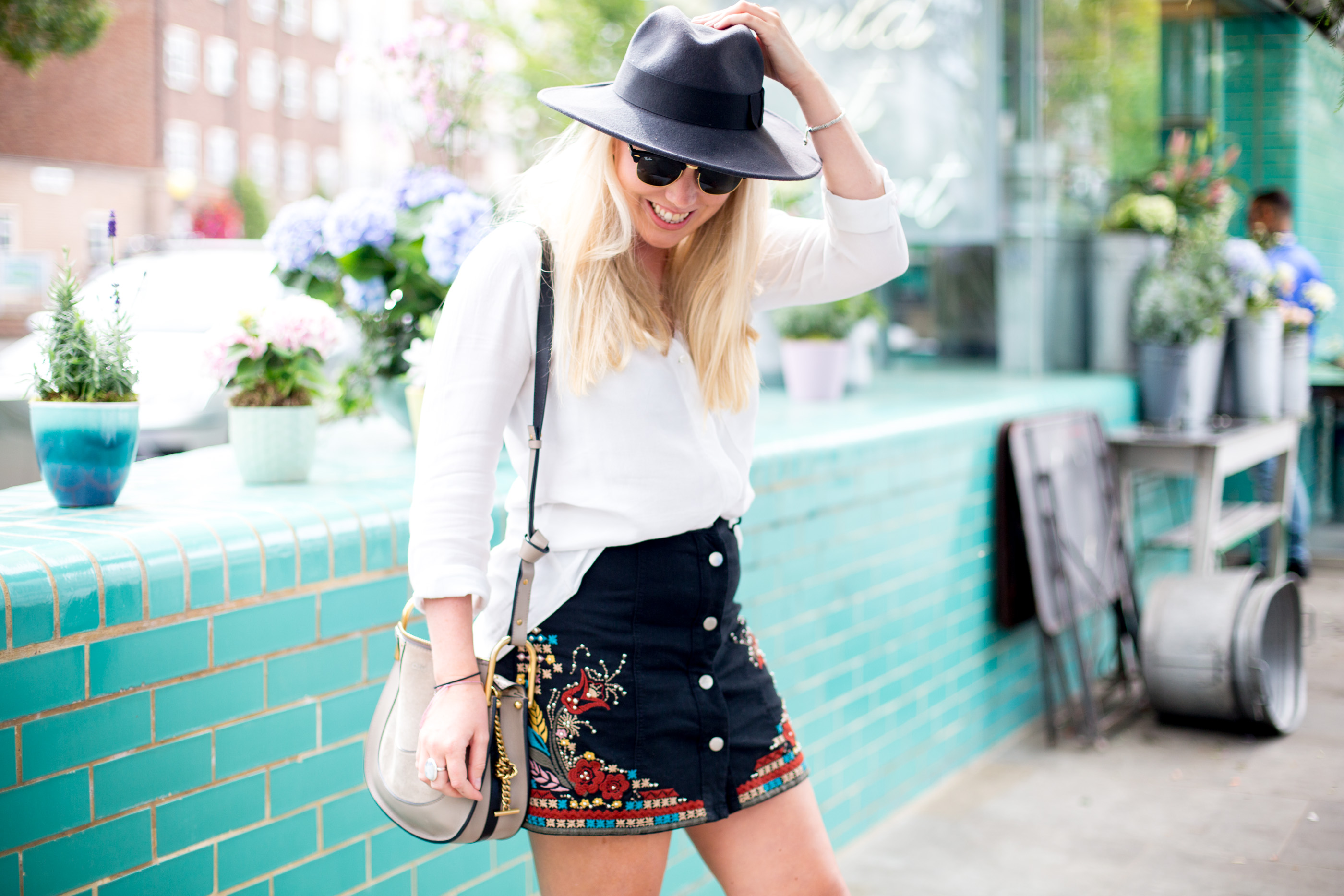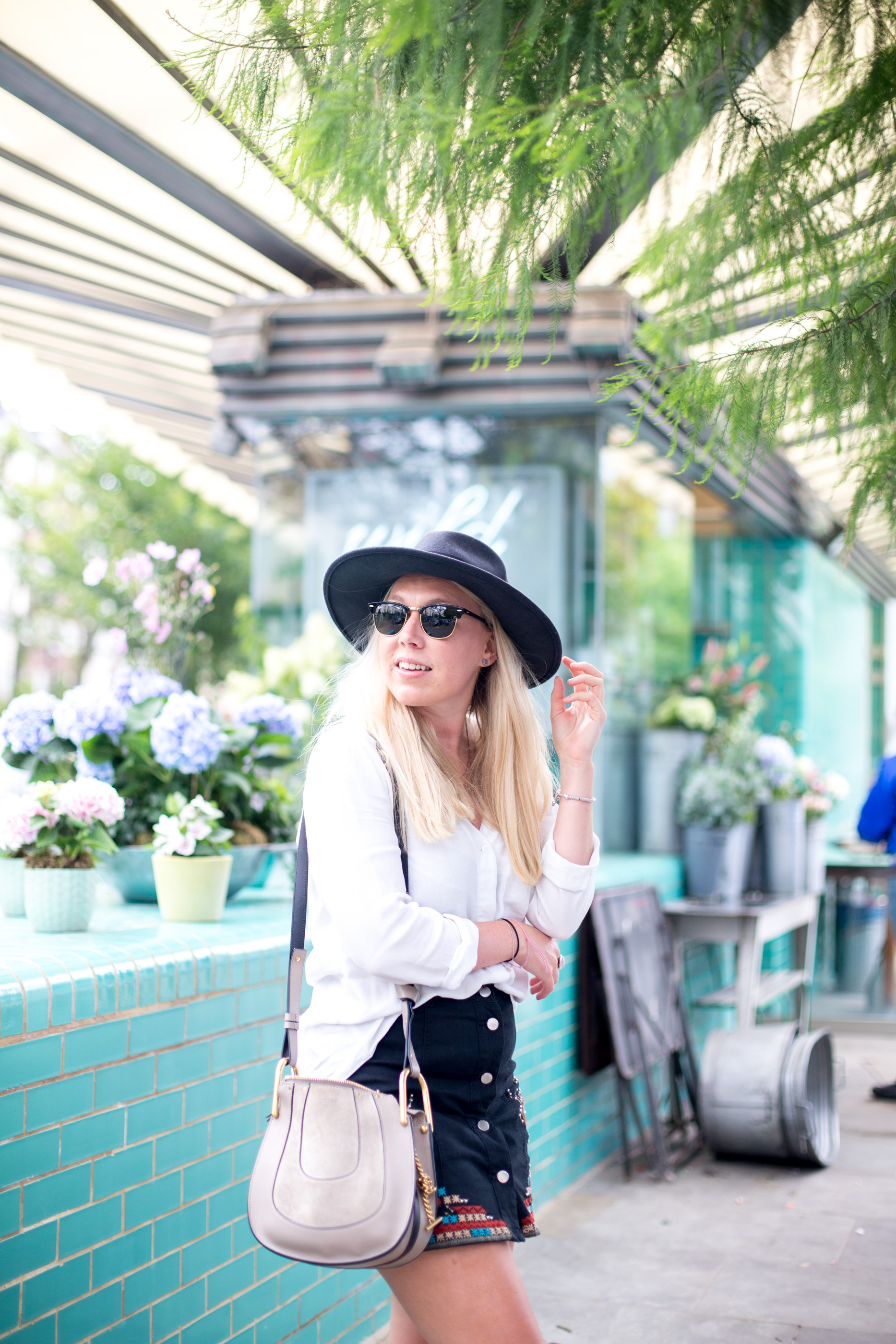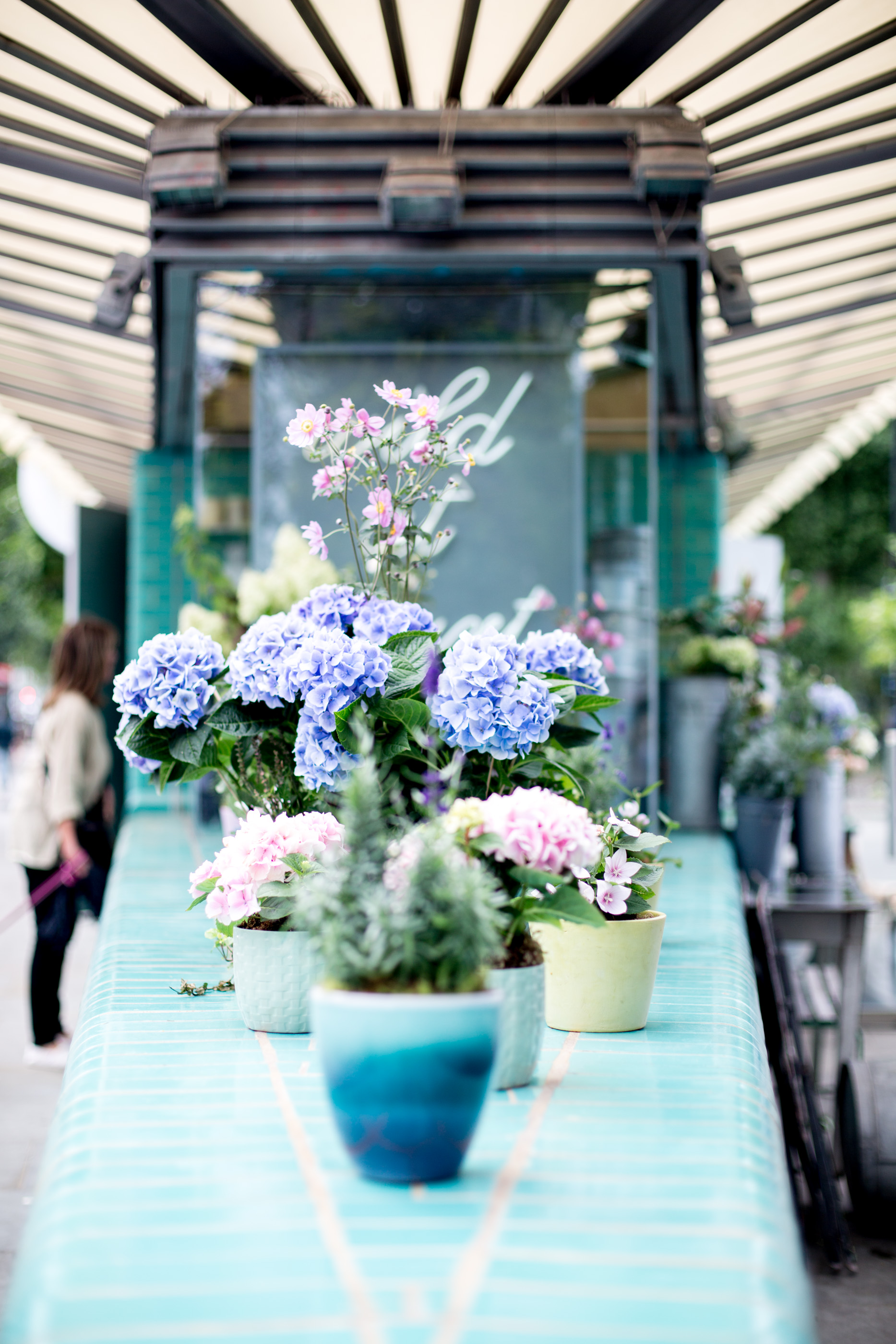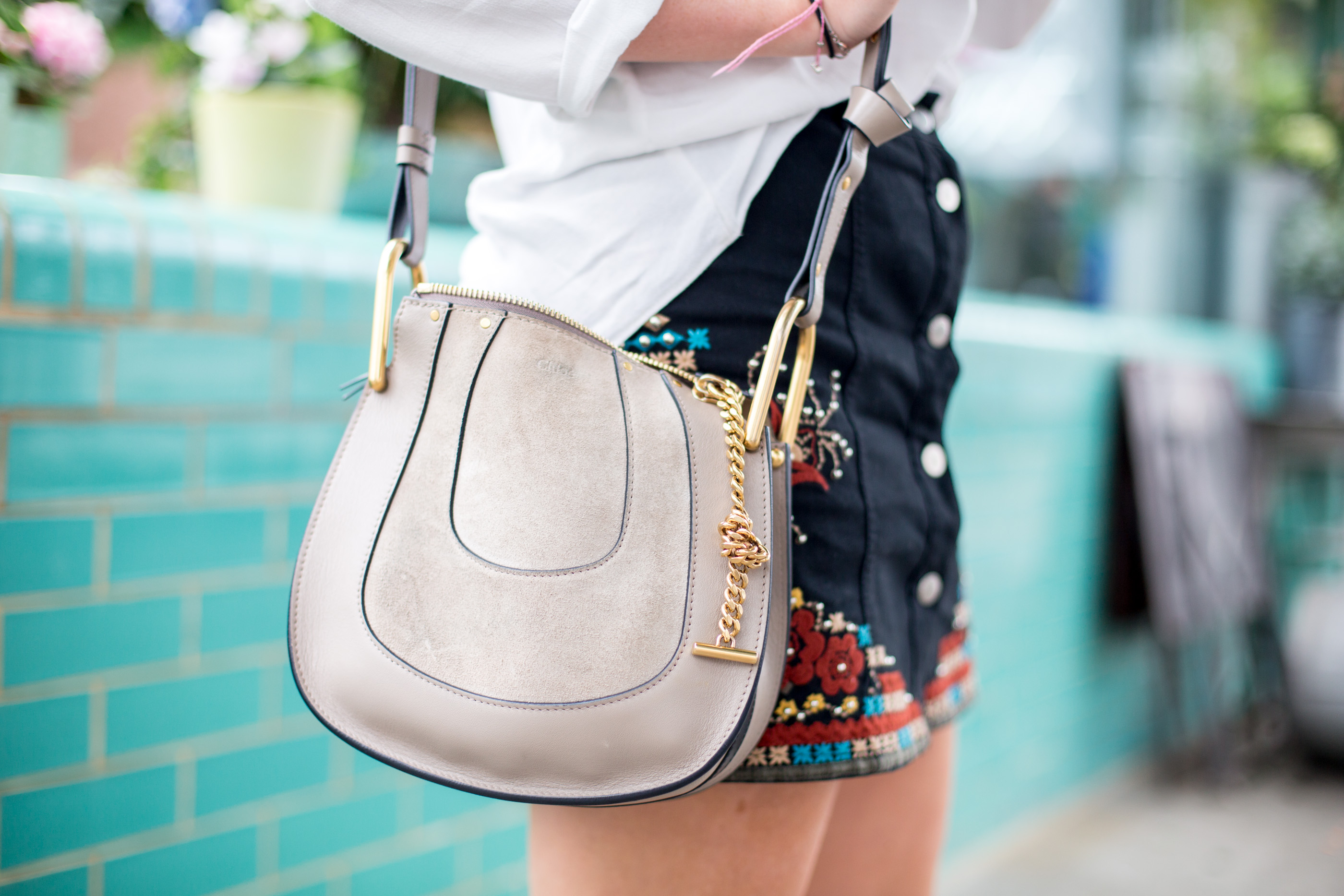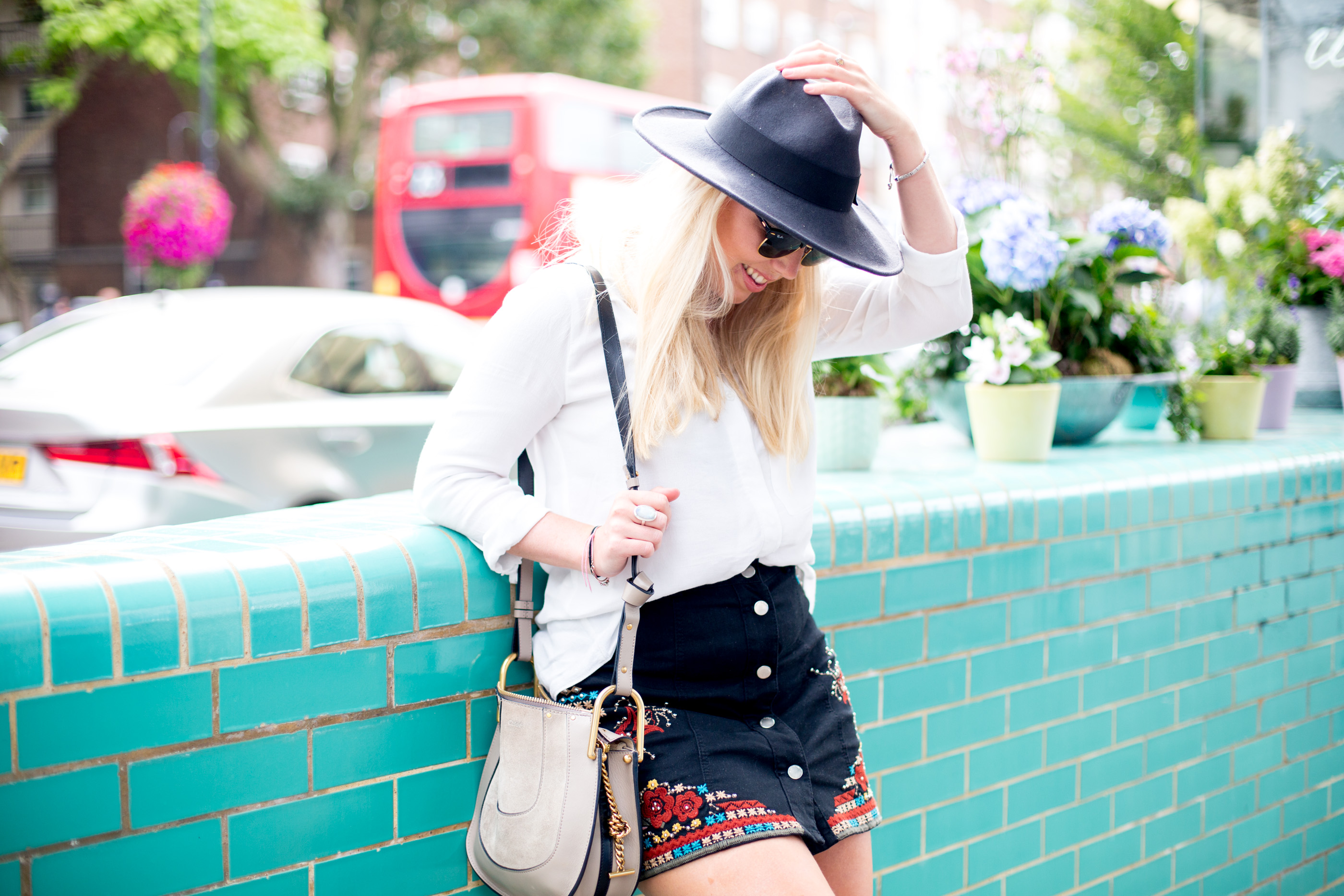 ---
SHOP MY LOOK
. RIVER ISLAND EMBROIDERED SKIRT . TOPSHOP BLOUSE & STUD SANDALS . CHLOE HAYLEY . KAREN WALKER HARVEST SUNGLASSES .

SHOT WITH CANON 5DIII & 50MM F1.4
---
Take this look as an example, an outfit featuring two items that have been a consistent in my wardrobe since my preppy college and university days. A mini skirt & classic shirt. This combination is something I lived in 10 years ago, and still find myself living in today. And yes things change, 10 years ago it would have been a tailored Jack Wills shirt with a ripped hem denim mini, finished off with a tan leather ankle boot and Mulberry bag. Today it's an oversized white boyfriend shirt, with a button down denim mini, bought up to date with some SS16 embellishment and the luggage designer of the moment, Chloe.
You see, whilst the fashions change and fade around you, your style always remains consistent, simply evolving with you as a person and updated with the sartorial cues of the moment.
---
Despite growing up, do you find that your style, preferred cuts, colours and tailoring remains?