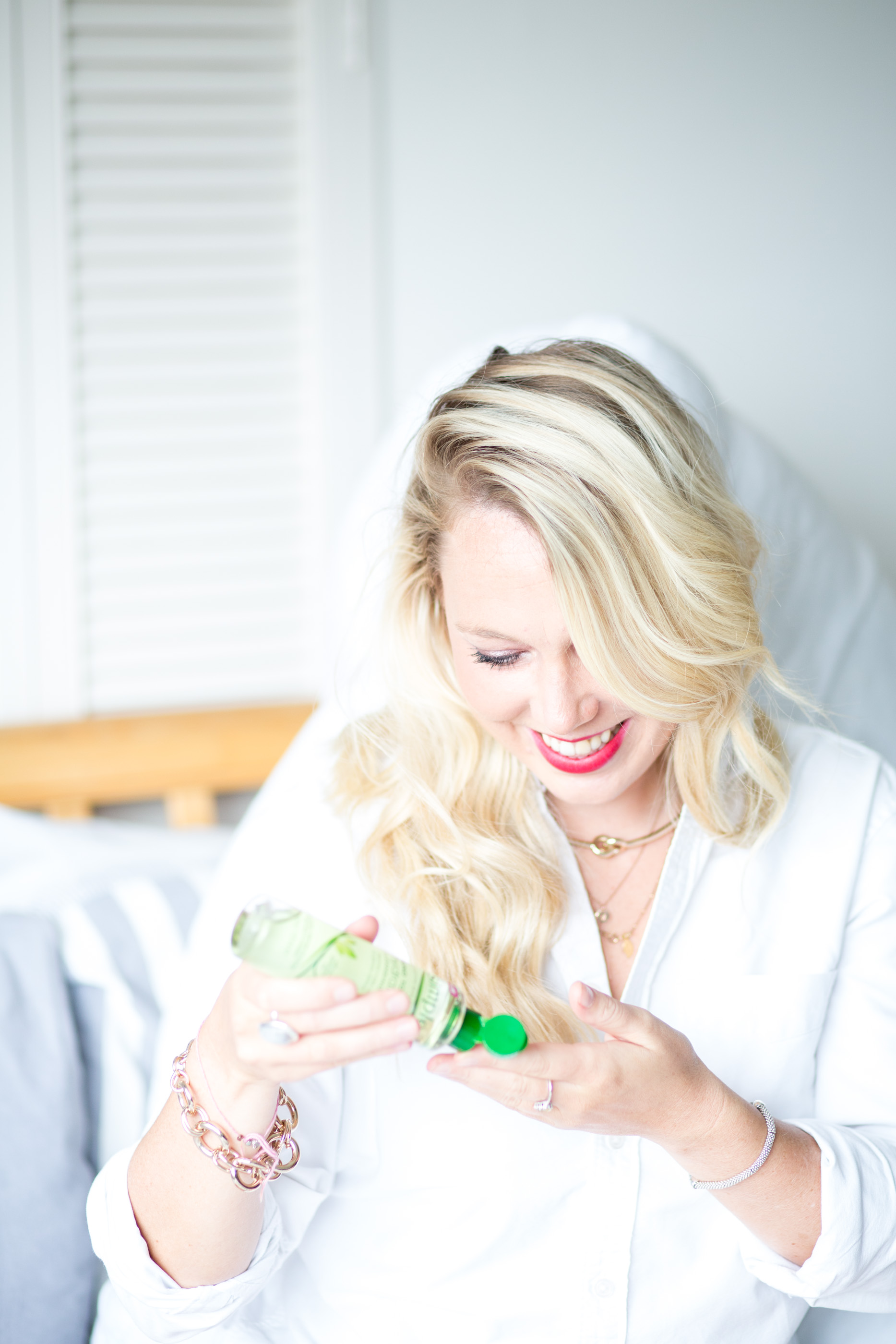 ---
#FeelGoodSkin
---
This time of year is always tough for my skin, the holiday sun kissed glows have faded, the colder climates and lack of daylight dry my skin, and the party season means that alcohol, late nights and probably more makeup than normal start to become a norm. My skin is often left crying for more hydration & come the end of the day I'm desperate to take my makeup off and smother my face in goodness.
Whilst I'm not the perfect student when it comes to skincare routines (after a night out I've been known to fall asleep and wake up with a full face of mascara – blaspheme I know), I do take my cleansing & moisturising seriously, especially during these months where heavier makeup becomes a norm.
 My routine isn't complicated, but it's effective: water, cleanse, moisturise!
 I've always been a huge fan of cleansing oils, in fact it's the one product I consistently use in my skincare routine all year around – if you haven't tried a cleansing oil you must (I know some people are sceptical but I've not looked back since I swapped to cleansing oils and balms), it'll revolutionise your skincare routine. Right now I'm using Simple's new Hydrating Cleansing Oil (made from Grapeseed oil so it's super moisturising), not only does it take my makeup off super quickly (this is why I love cleansing oils so much), the nature of the oil means that it thoroughly cleans my skin (which is essential because when my skin is tired and stressed I tend to suffer break outs), but it also leaves it feeling really soft and moisturised as a result of the Grapeseed oil.
---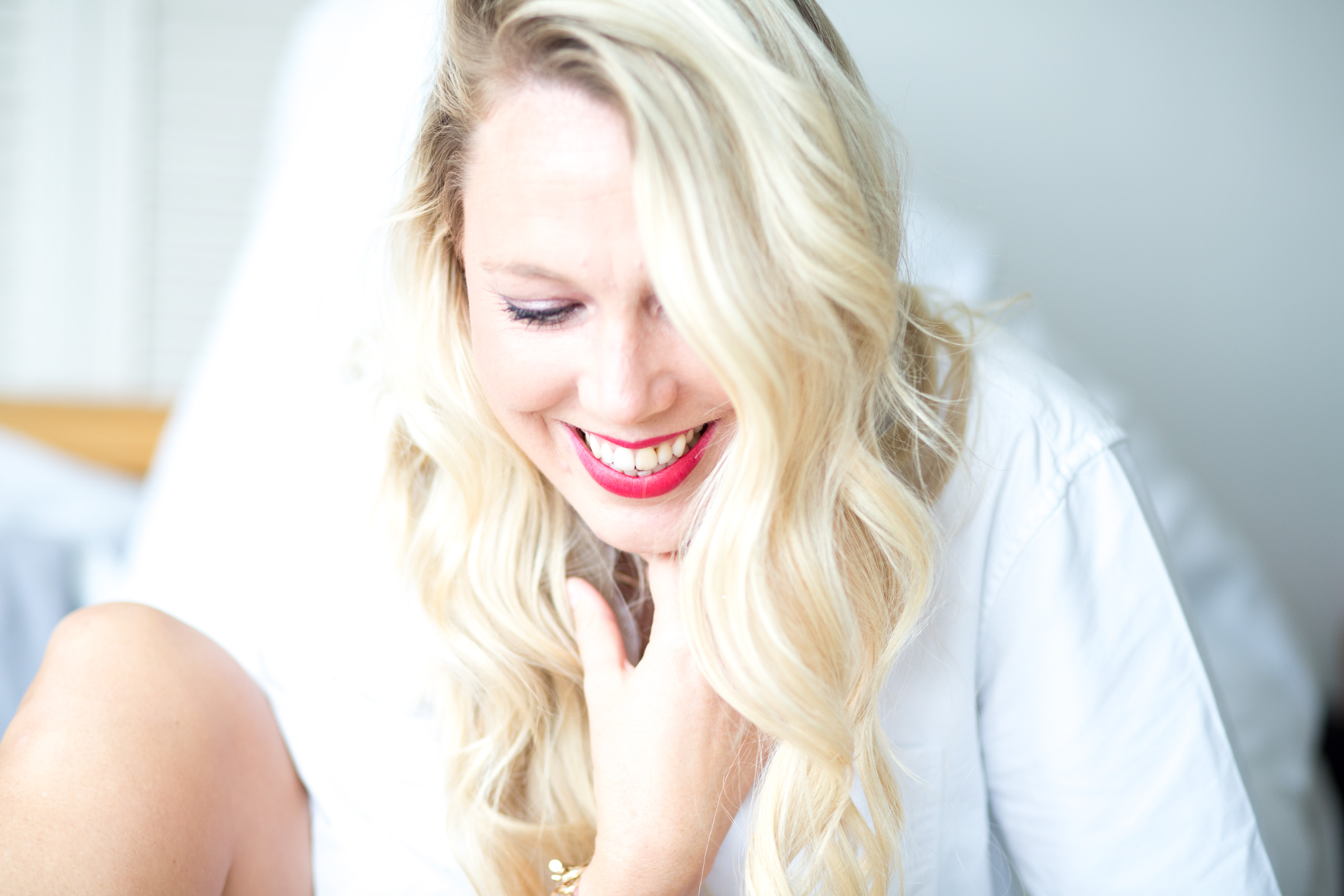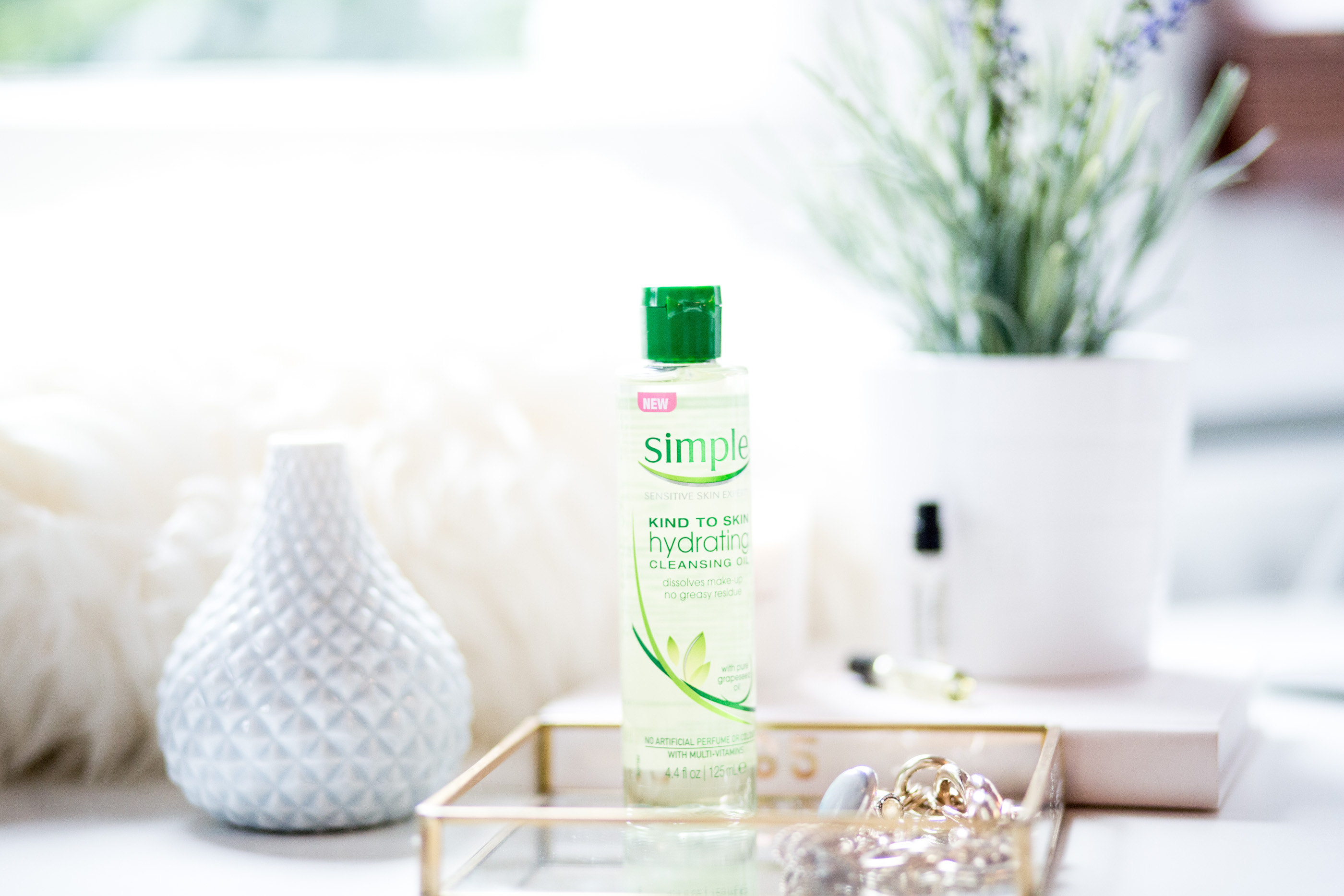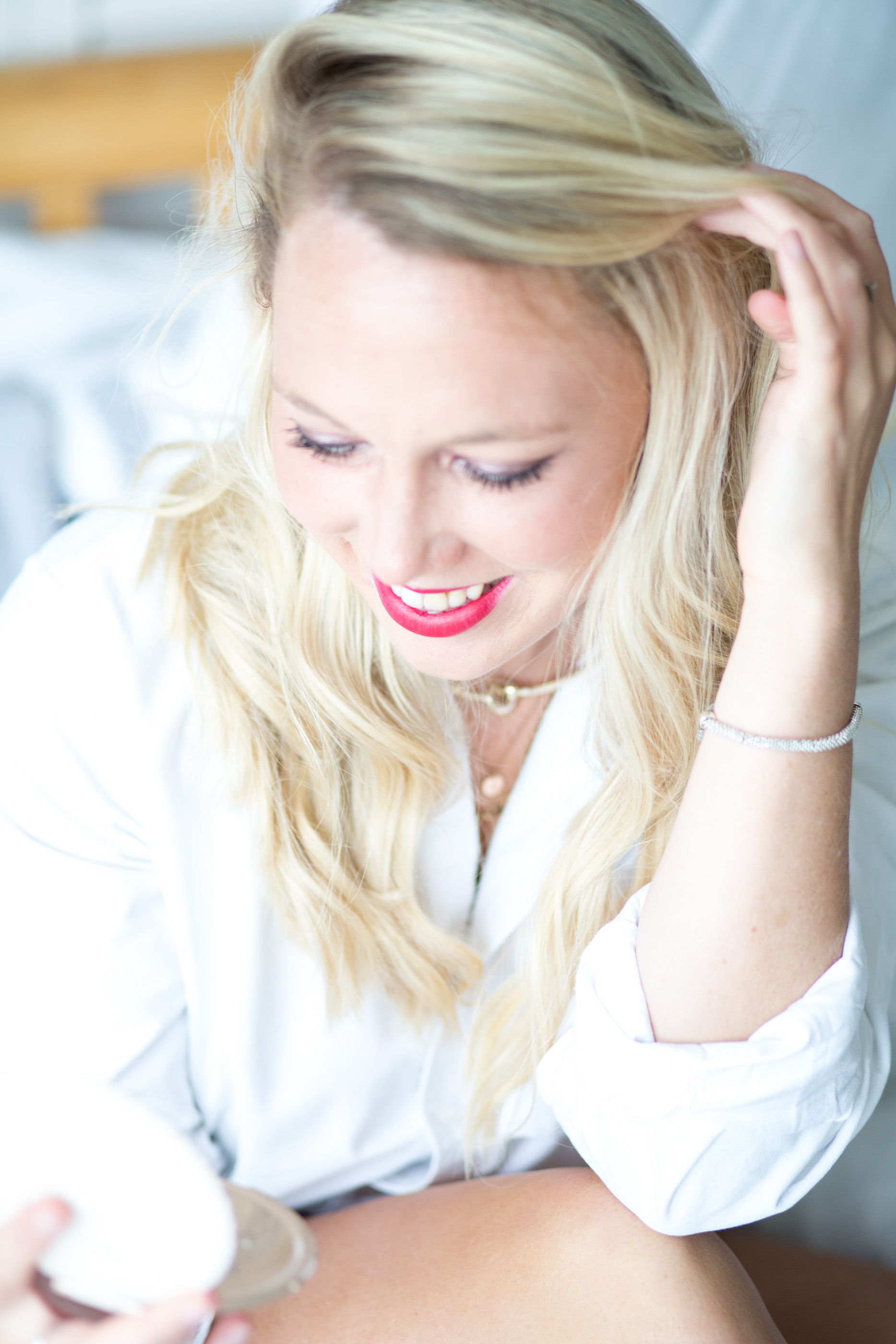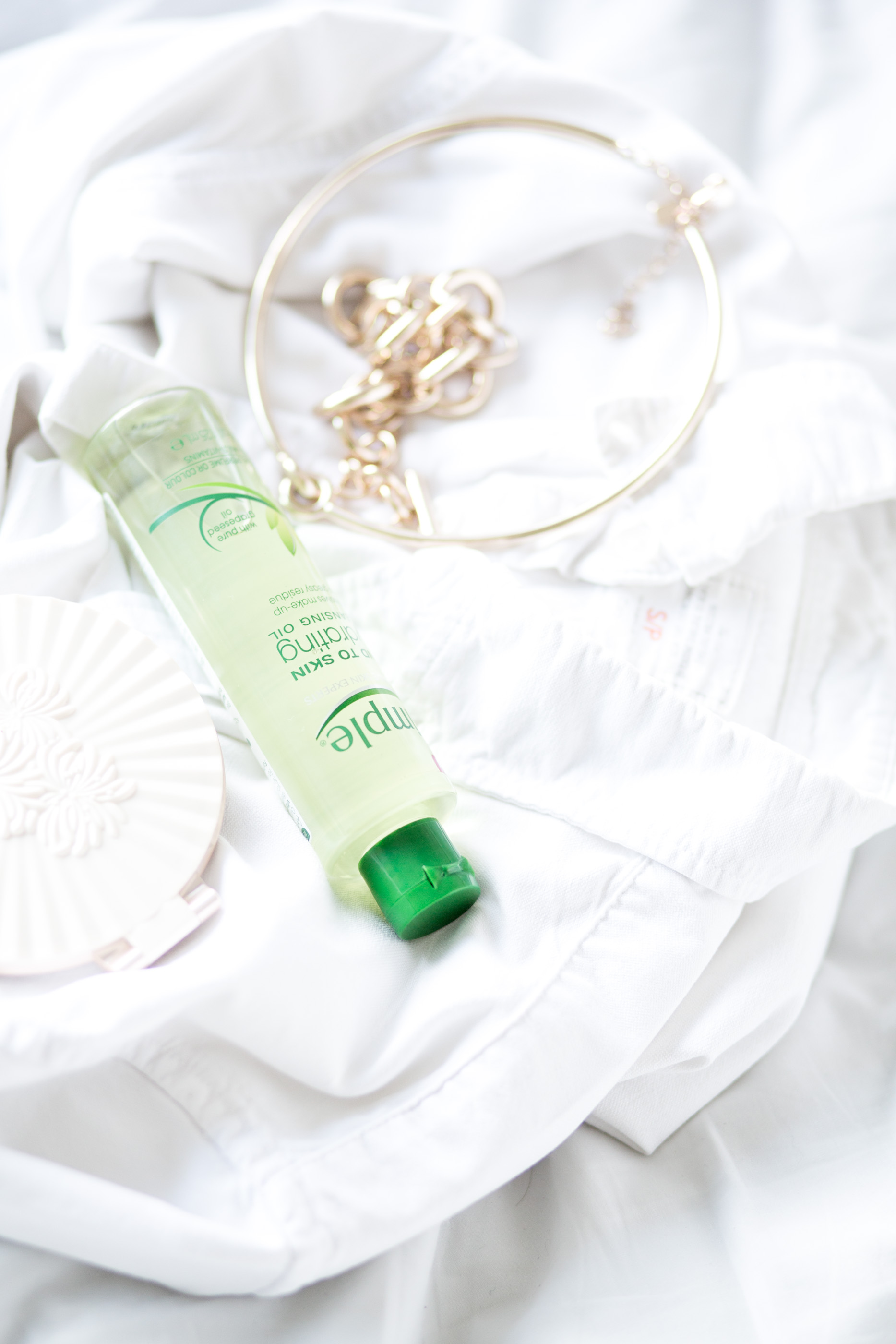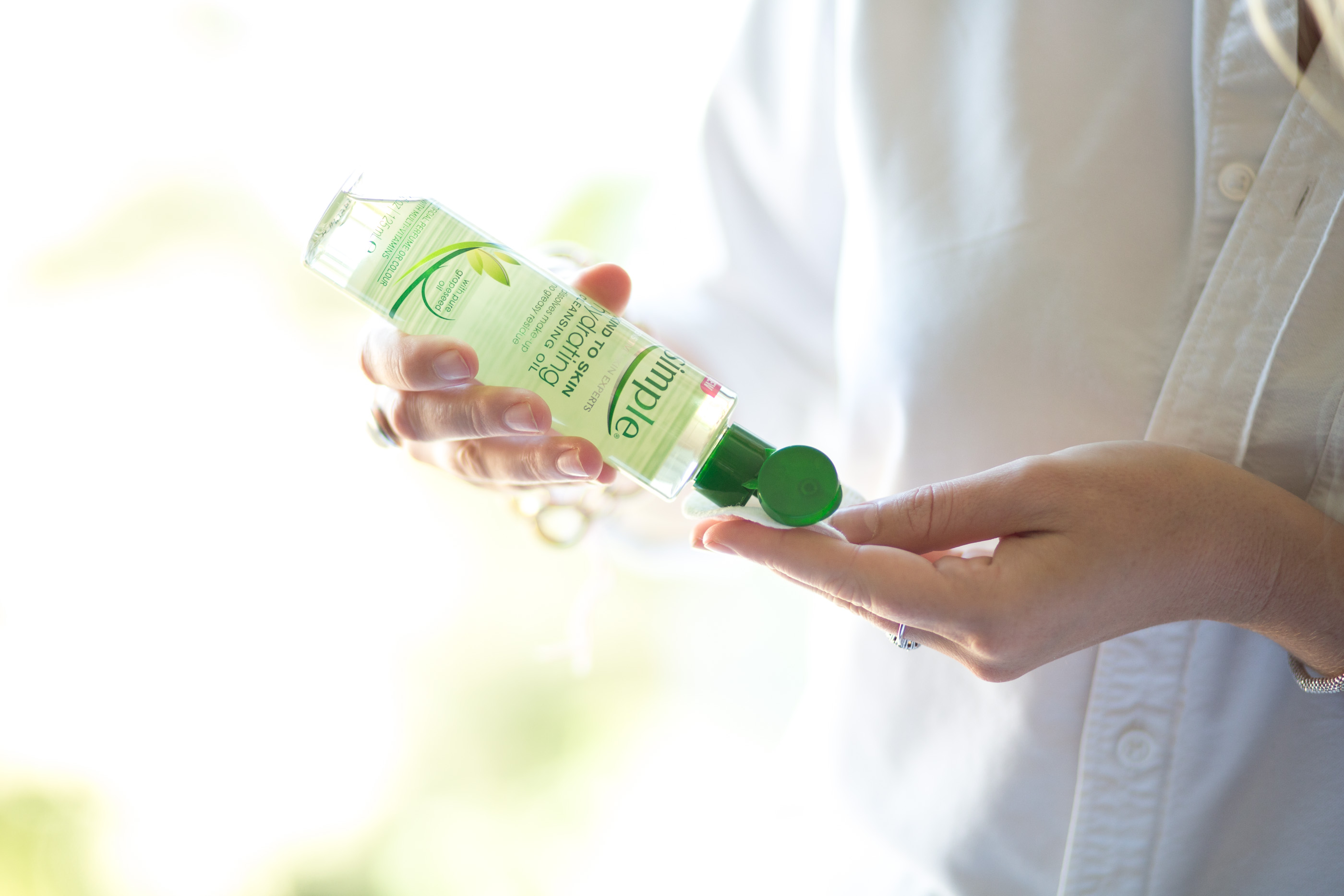 ---
Three Tips To Healthy Skin This Winter
Drink plenty of water
In the summer months when it's hot and sunny, picking up a bottle of water becomes habit, but in the winter I especially find myself forgetting to keep hydrated. And even worse, my work means that I'm often socialising after work and consuming alcohol and getting late nights. My new trick is to add a glass of water to every glass of fizz, and of course to start and end the day with a big bottle of water too.
Cleanse
As mentioned I am a huge fan of cleansing oils. I've used a fair few over the years but I'm currently loving and religiously using Simple's Hydrating Cleansing Oil. I simply pop a couple of squirts of the cleansing oil into my hands (I keep my skin and hands dry for application) and thoroughly massage the oil into my skin to remove my makeup but also give it a good cleanse too. I then wash my hands and splash luke warm water over my face to rinse the oil off. The process takes less than a minute but leaves my face totally clean and makeup free.
Moisture
Now I told you my routine was simple. The best thing for me about cleansing oils & Simple's Hydrating Cleansing Oil specifically is that it's super moisturising. So whereas sometimes when you wash your face its left feeling dry and tight (I learnt recently this is NOT a sign of a good clean, it means your face is entirely striped of moisture) the simple cleansing oil leaves it feeling very soft, hydrated and moisturised (it's not oily touch, it just feels soft and healthy). So I don't really do much more after this, at most I'll pop a little moisturiser around my dry areas (under eyes, cheeks) and pop some blemish creams on any sensitive zones (always my mouth).
---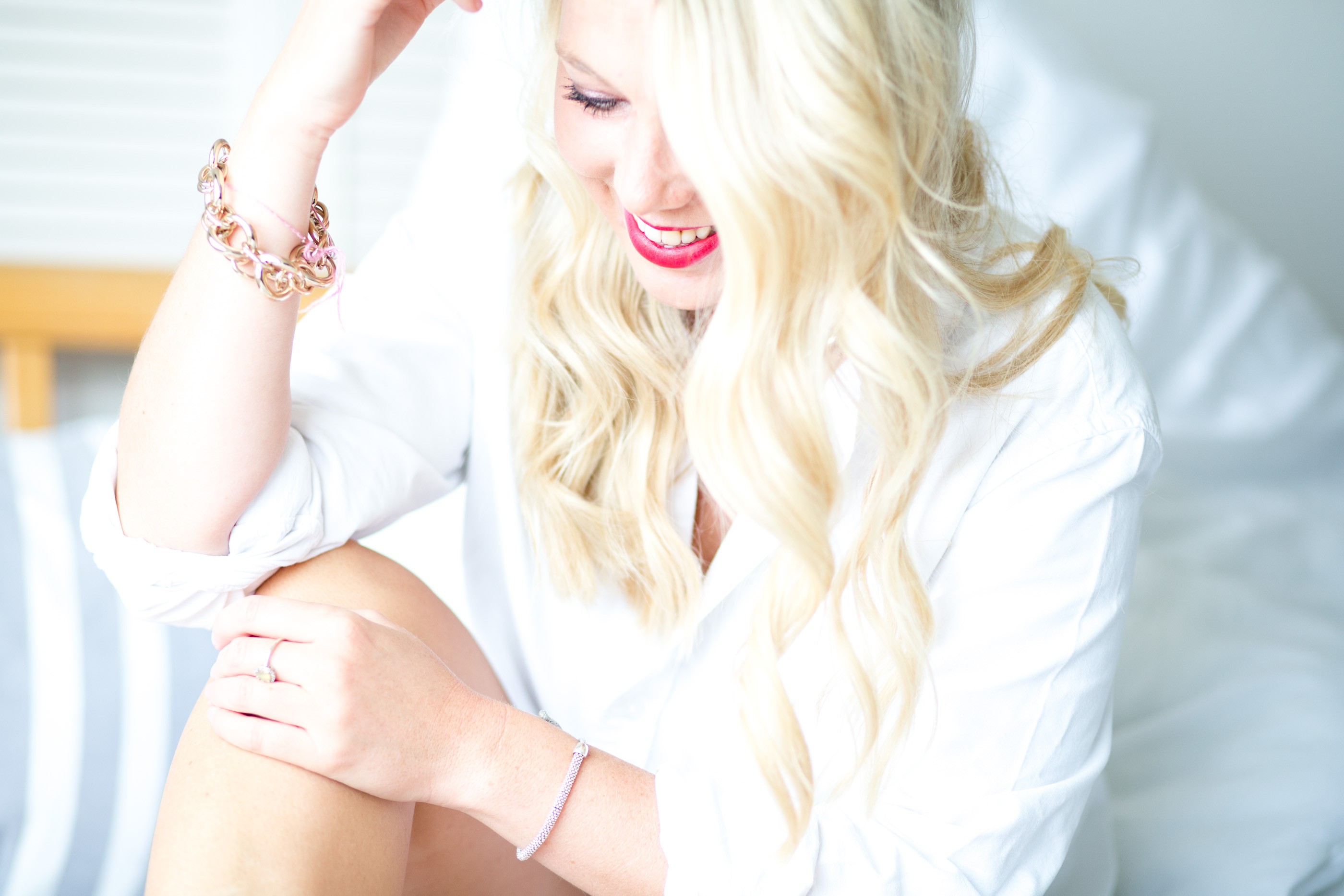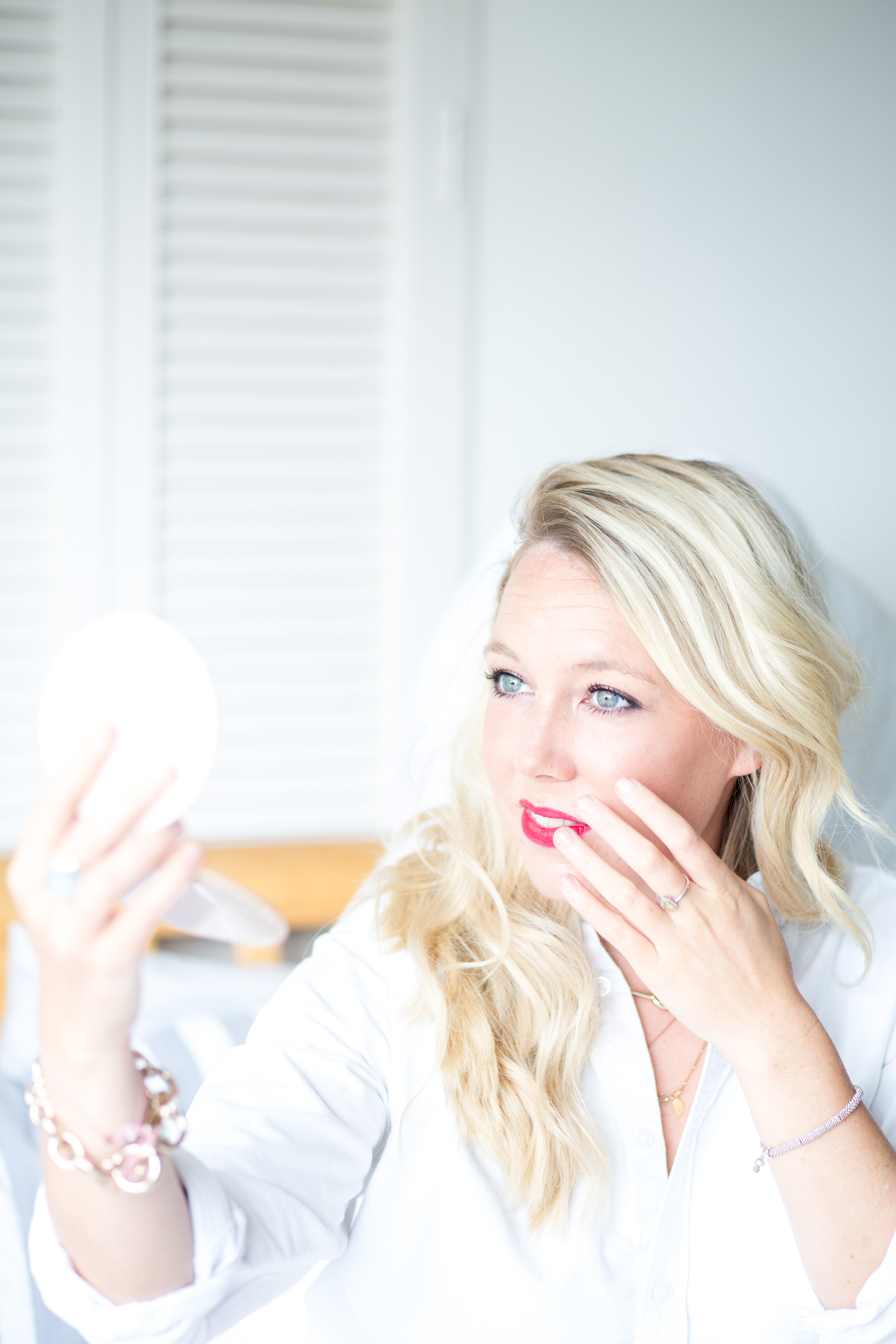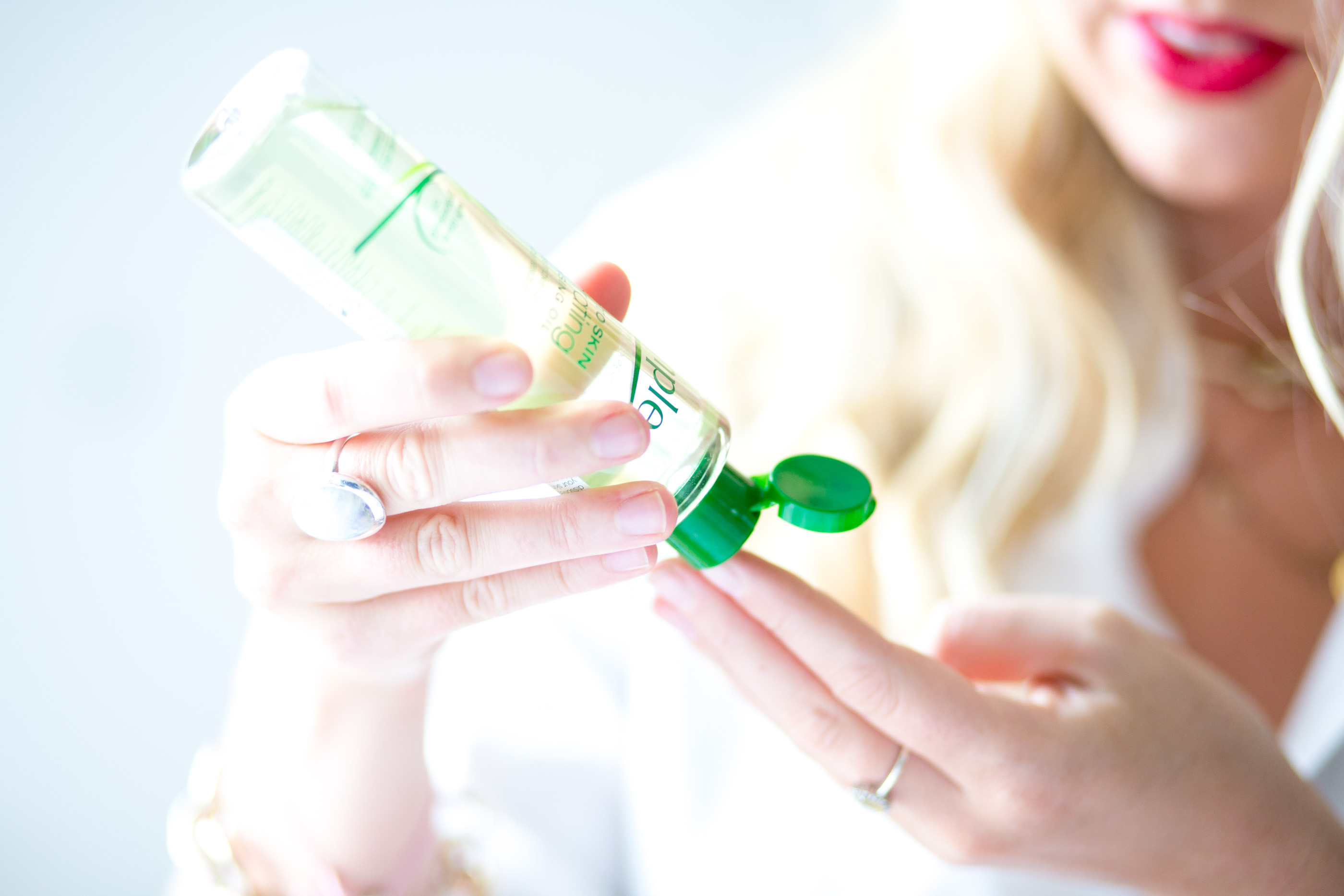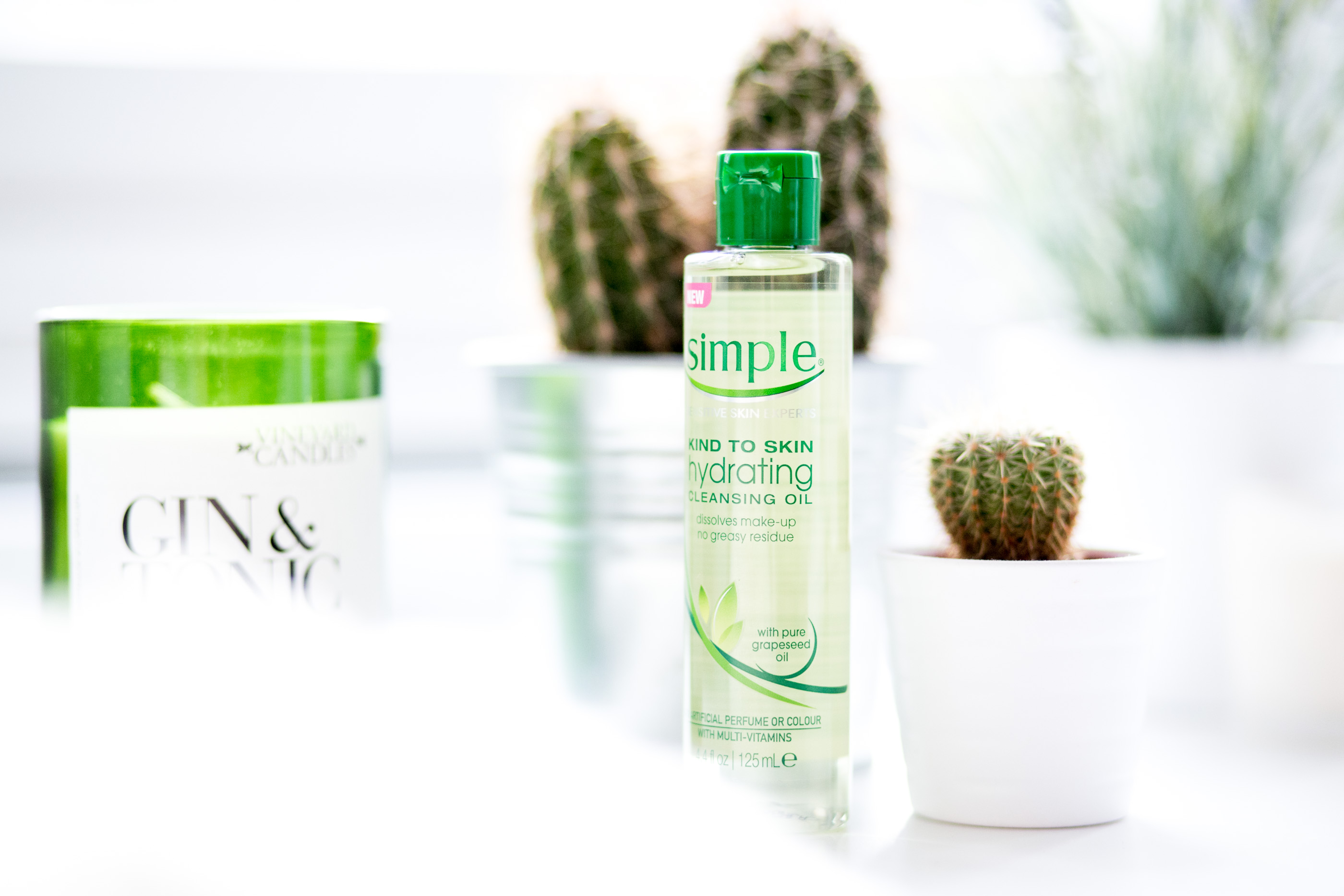 ---
And there you have it. My very simple skincare routine but one that works effectively for my skin (which in all honesty is notoriously problematic during winter months and party season).  Do you have any skincare products or routines you use religiously? Are you a cleansing oil preacher like me – I'd recommend trying this new simple one if you've not already.
*This post was made in collaboration with Simple Skincare. However,  cleansing oil obsessions are my own.