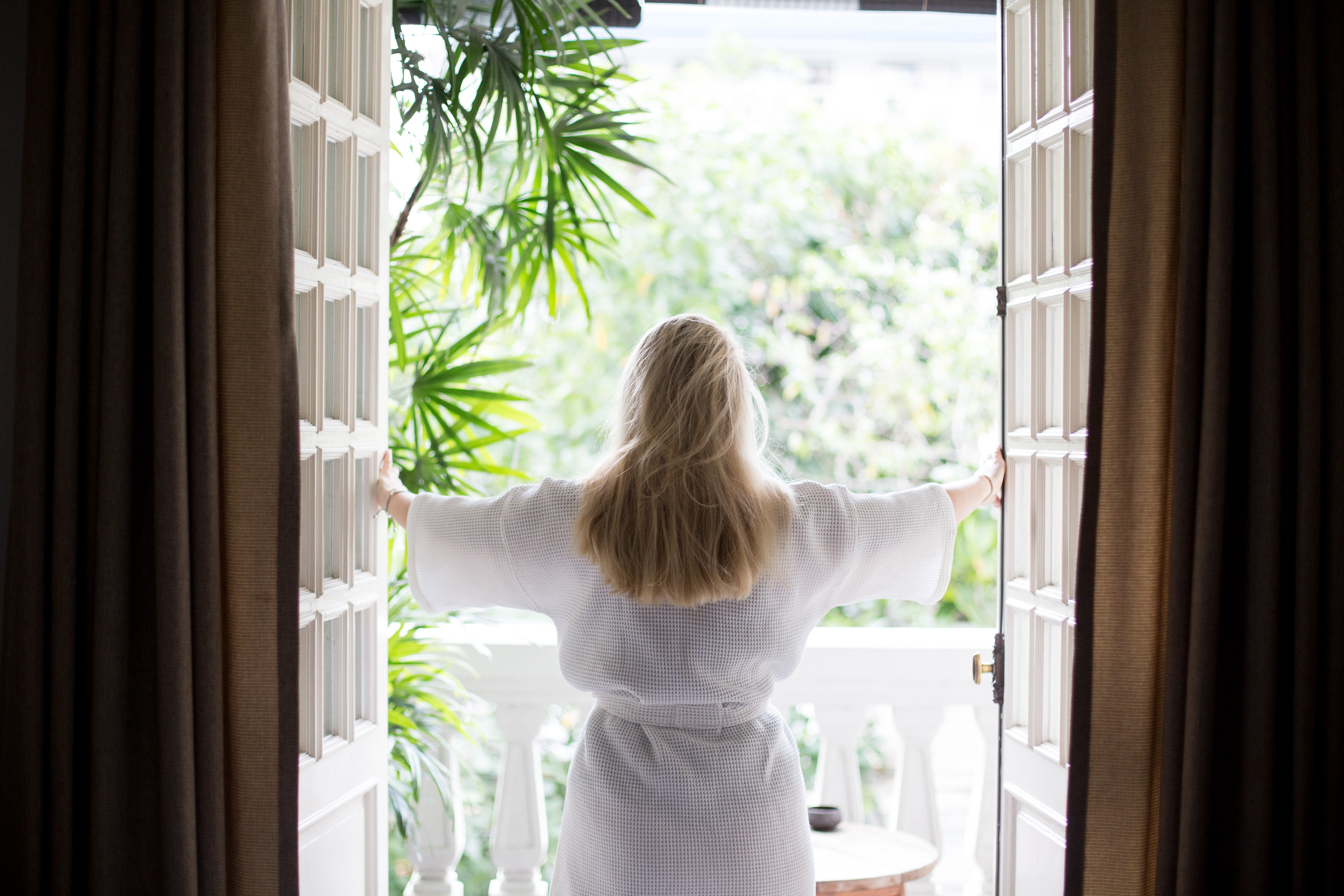 ---
How to spend 48 hours in Bangkok: sleep eat see
---
Bangkok is one of those cities that at some point in life we all want to visit, whether it's for a week long vacation, to live for a few years, or for a whirlwind visit as part of a bigger Thailand adventure. For us the latter was true, 48 hours in the crazy city that is Bangkok. I thought id share our travels with you and share our tips and advice for spending 48 hours in Bangkok, from where to stay, places to eat and drink as well as the best things to see and do. I hope you find the guide helpful for any upcoming trips you might have, or even inspire you to book one in the future.
---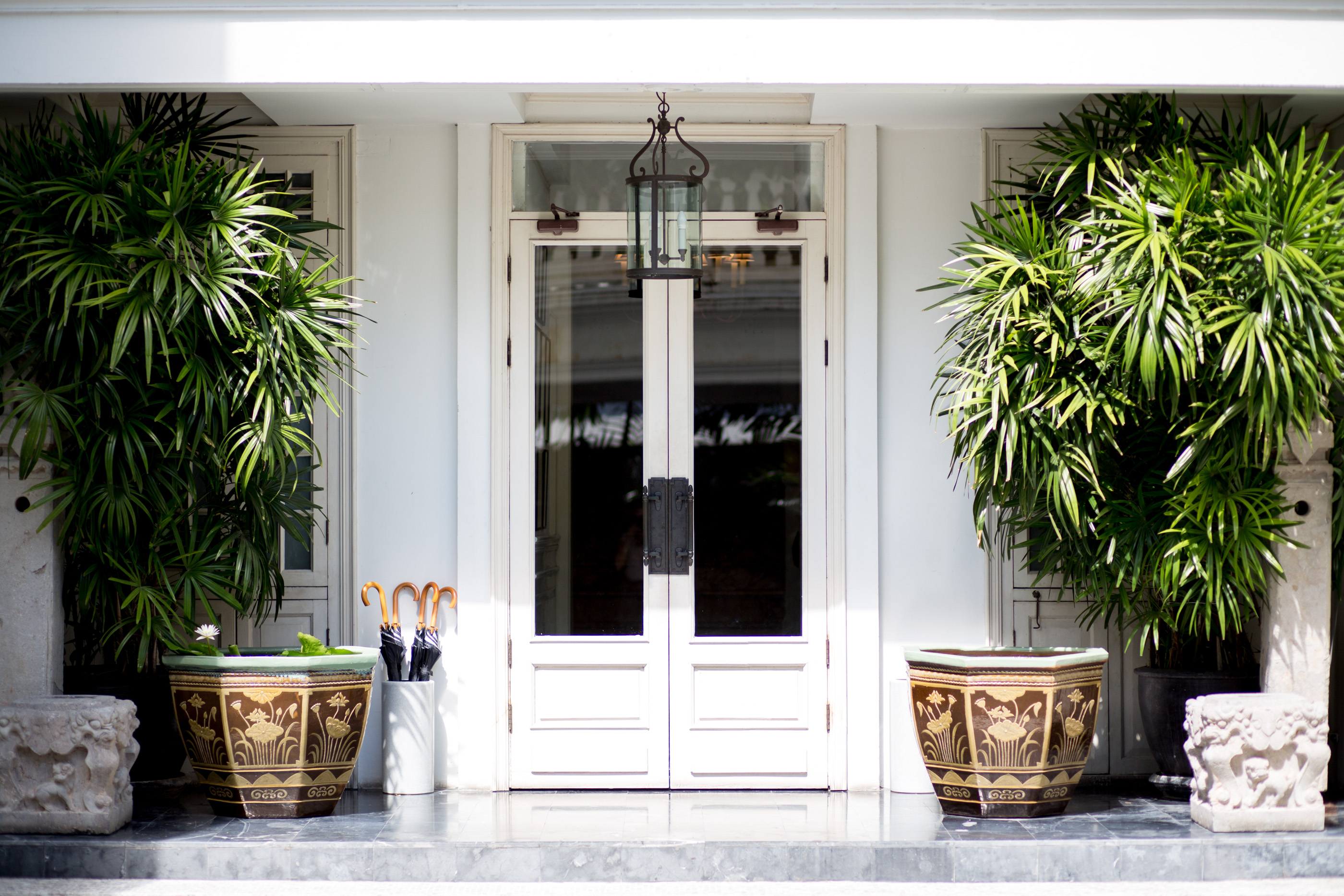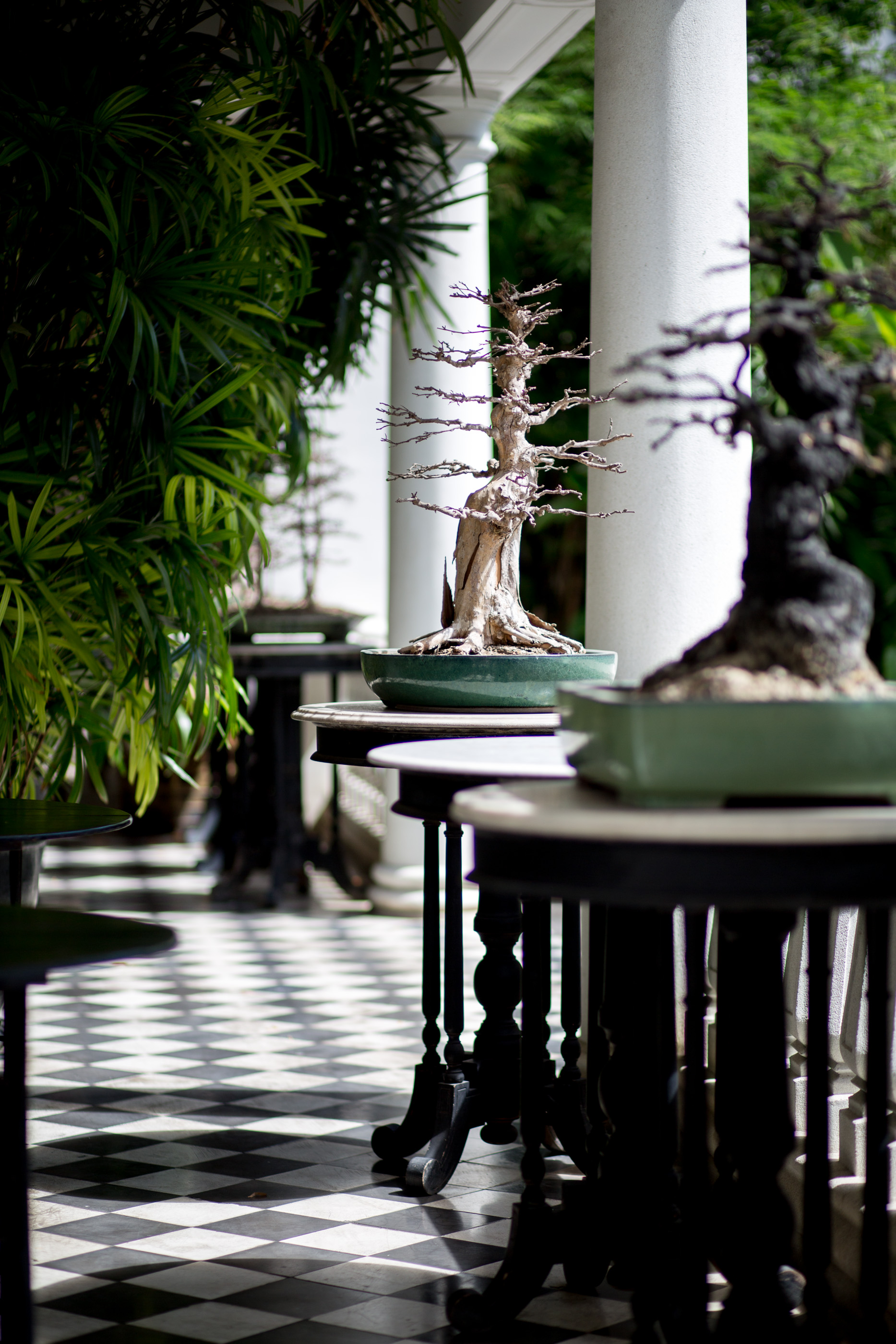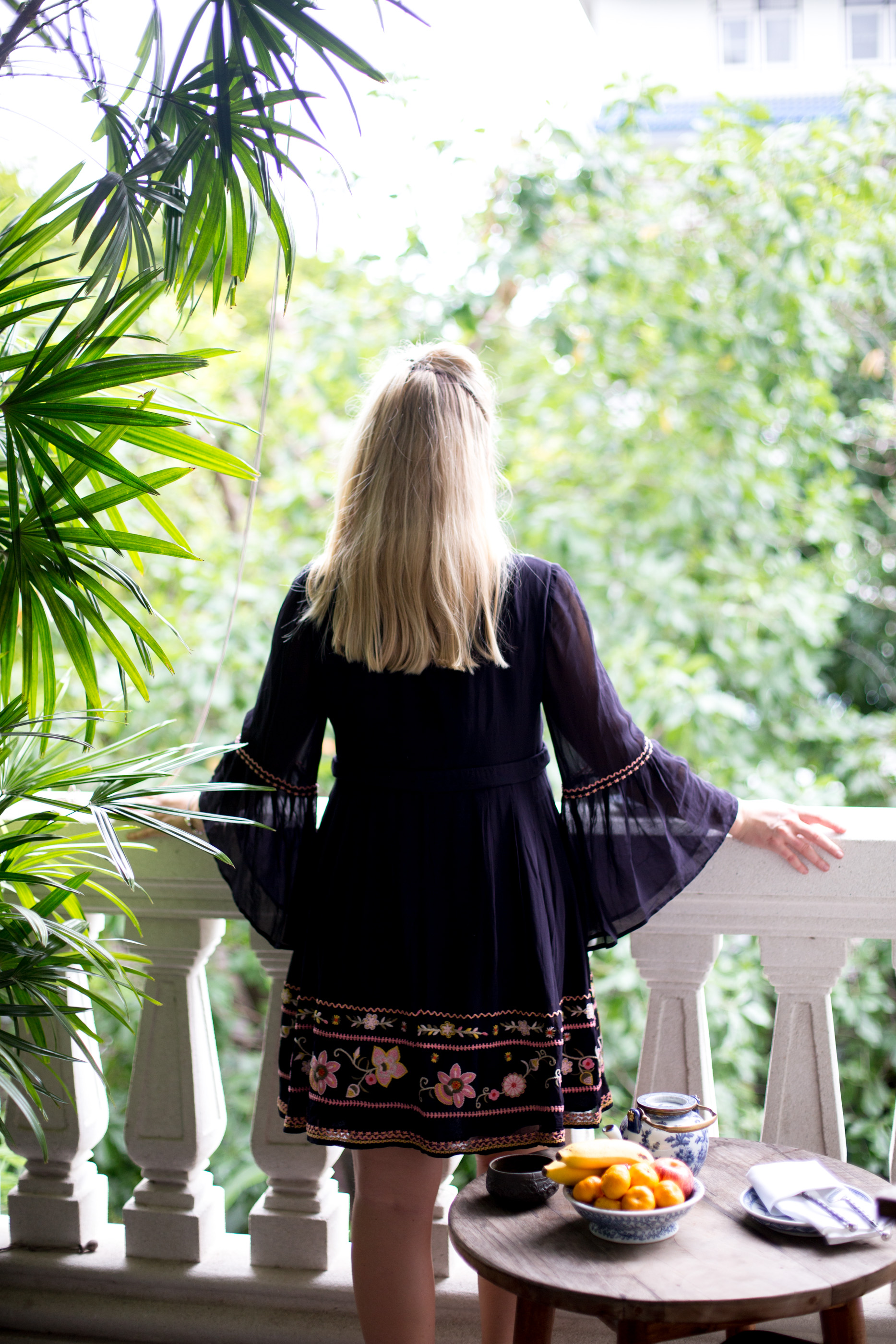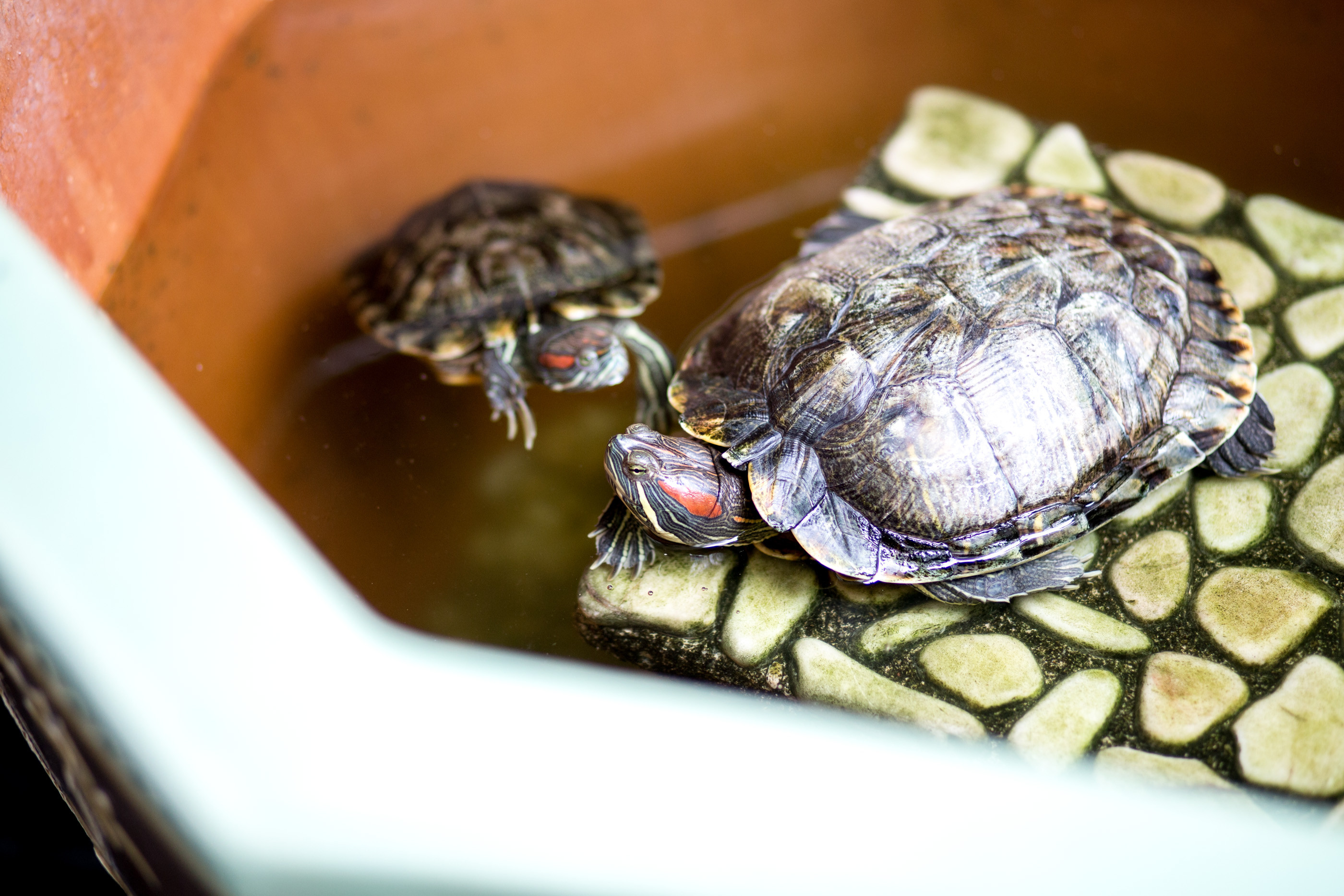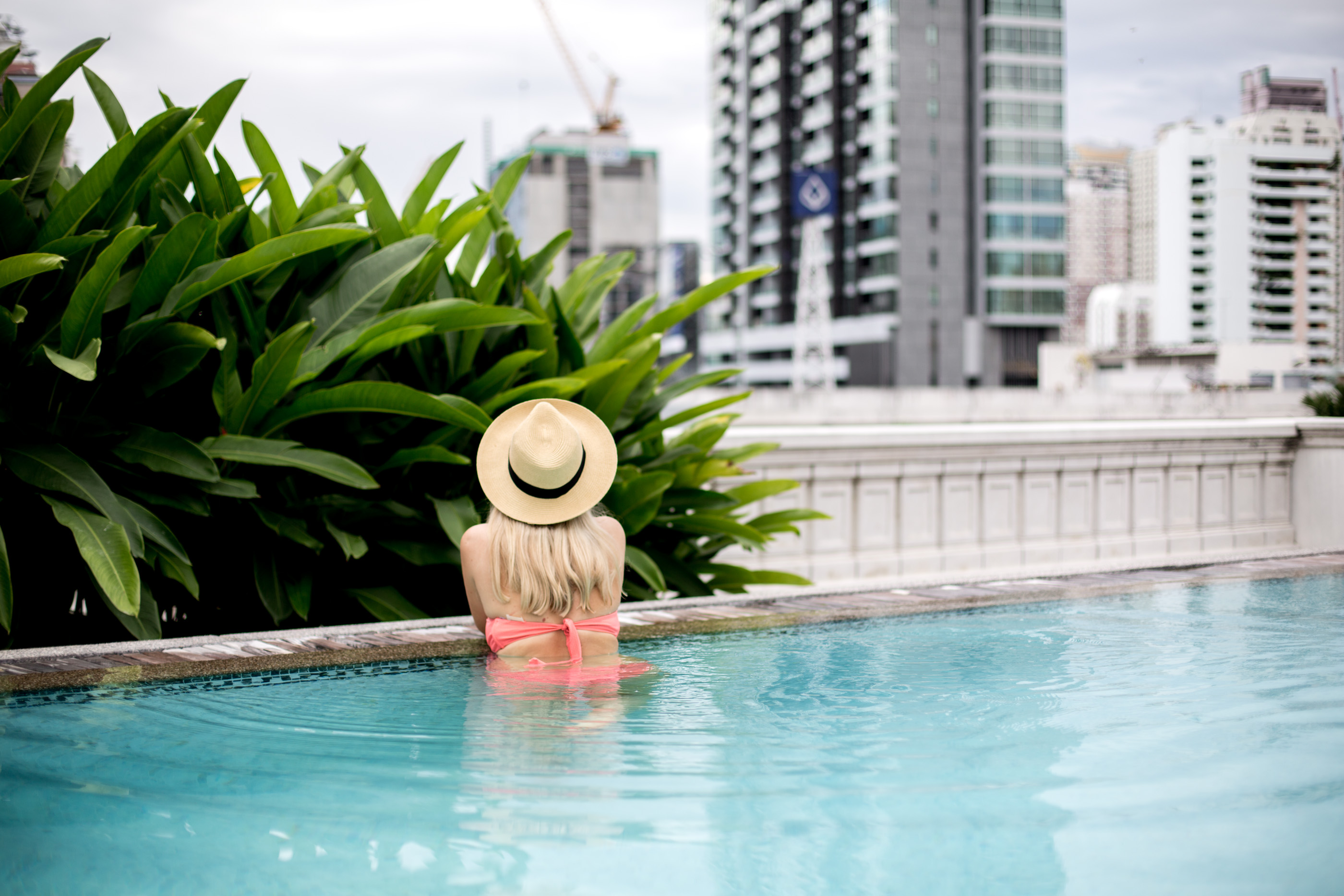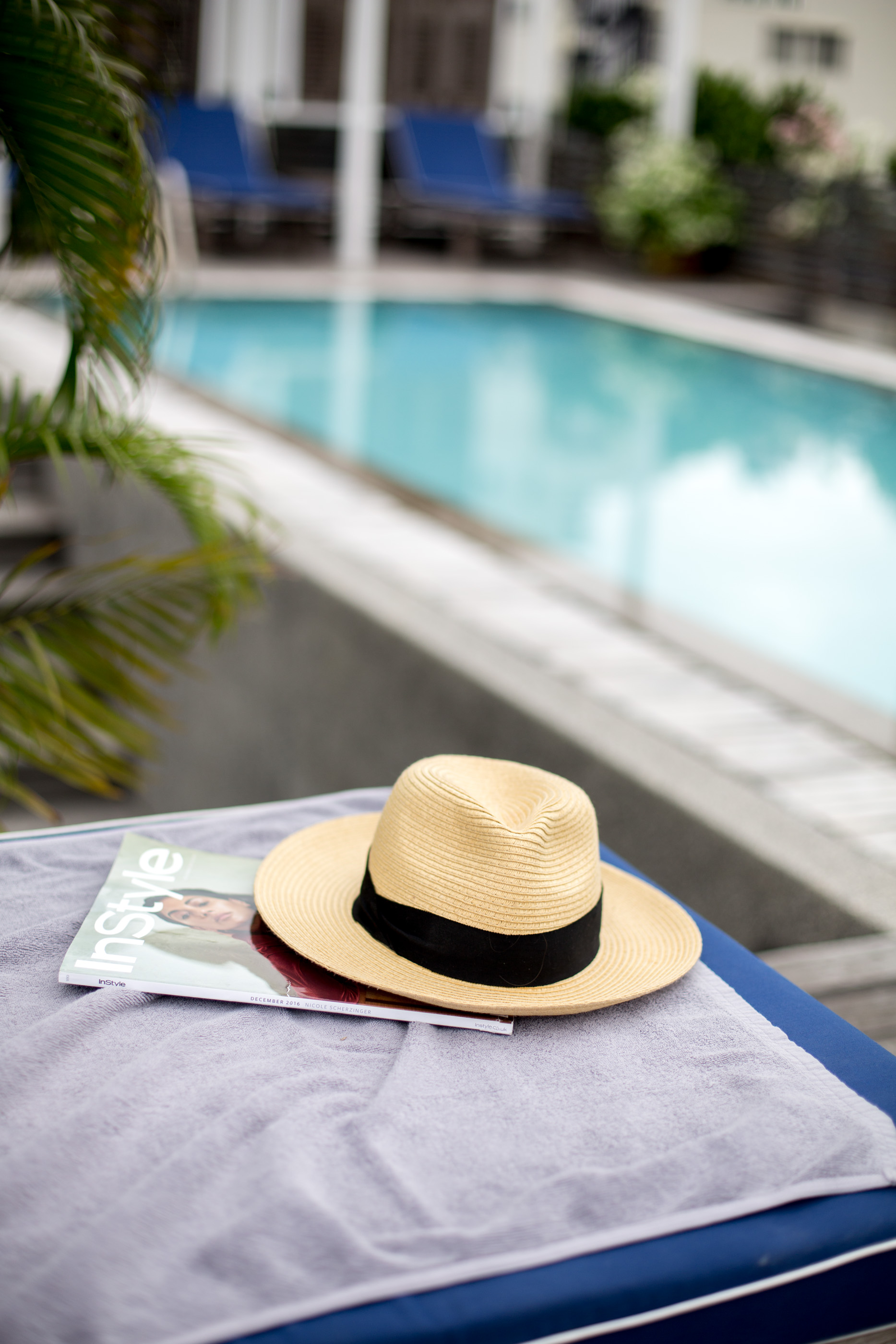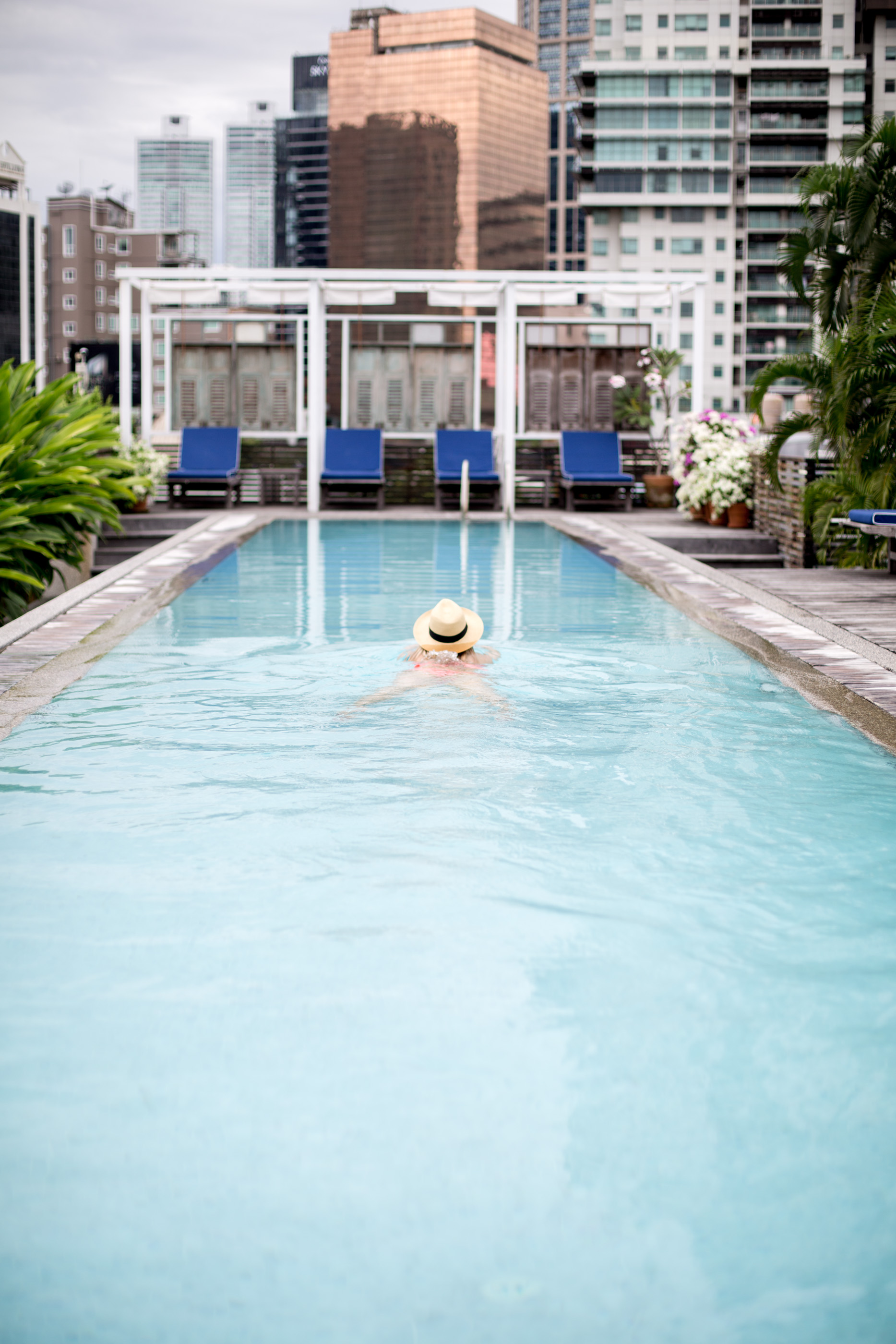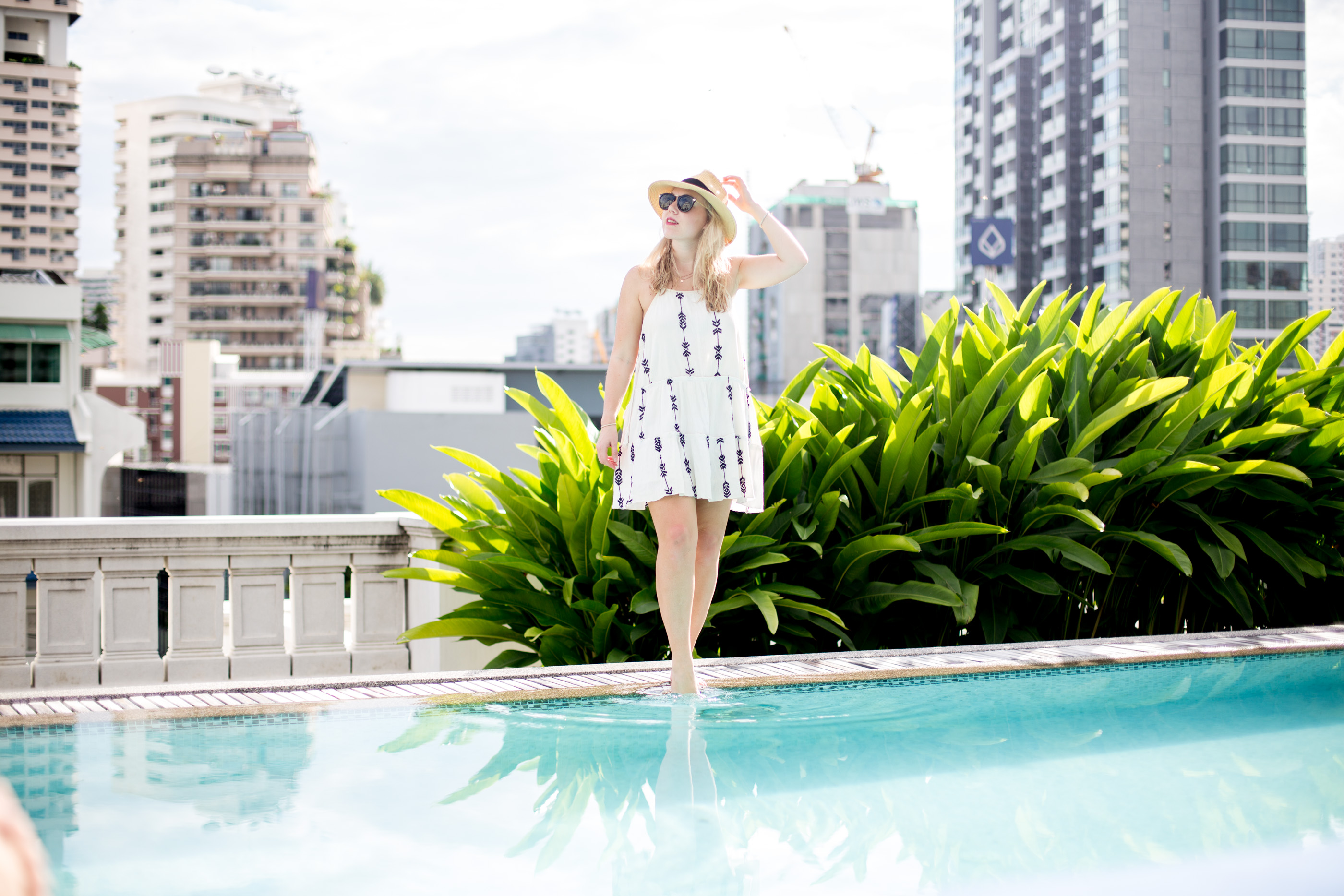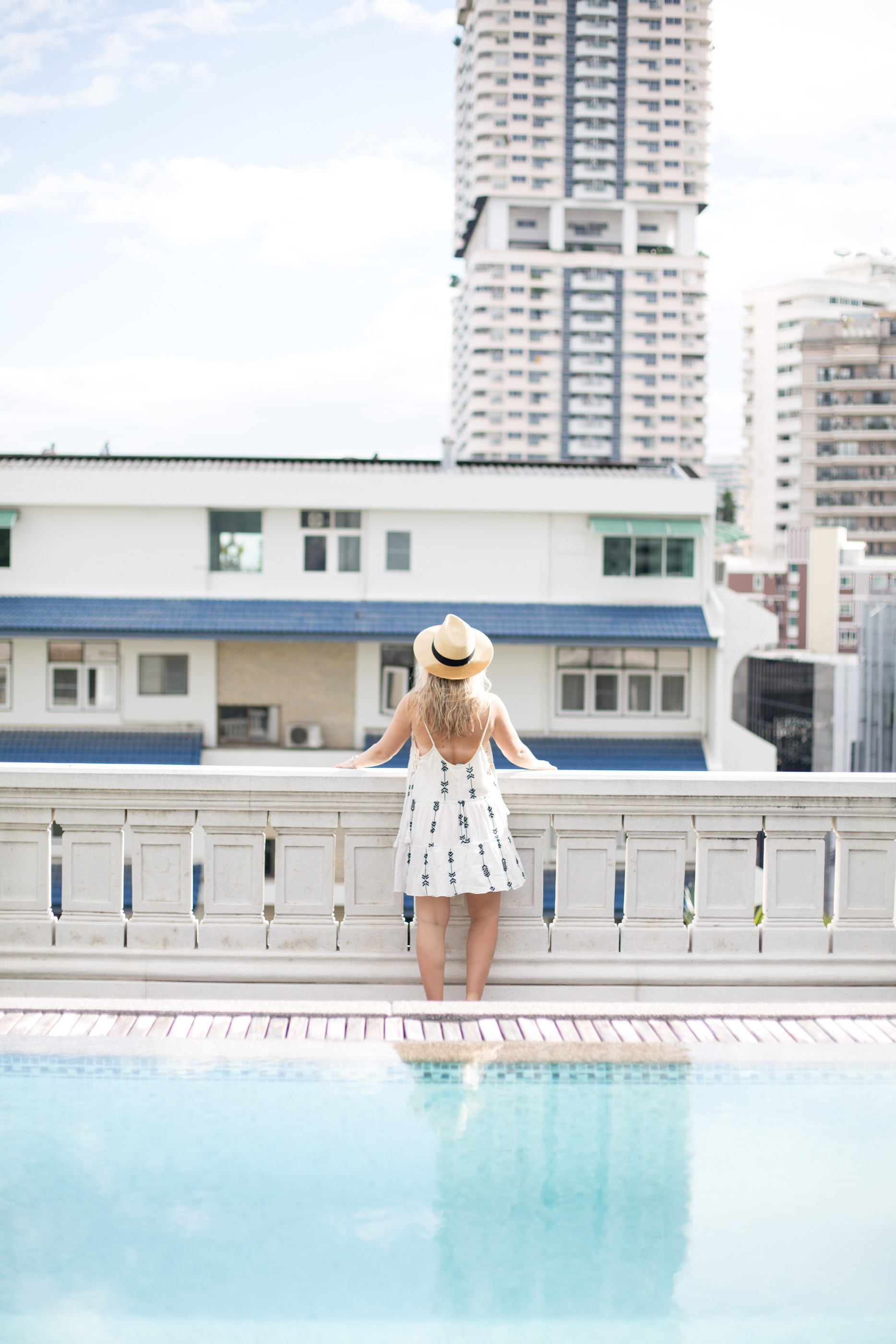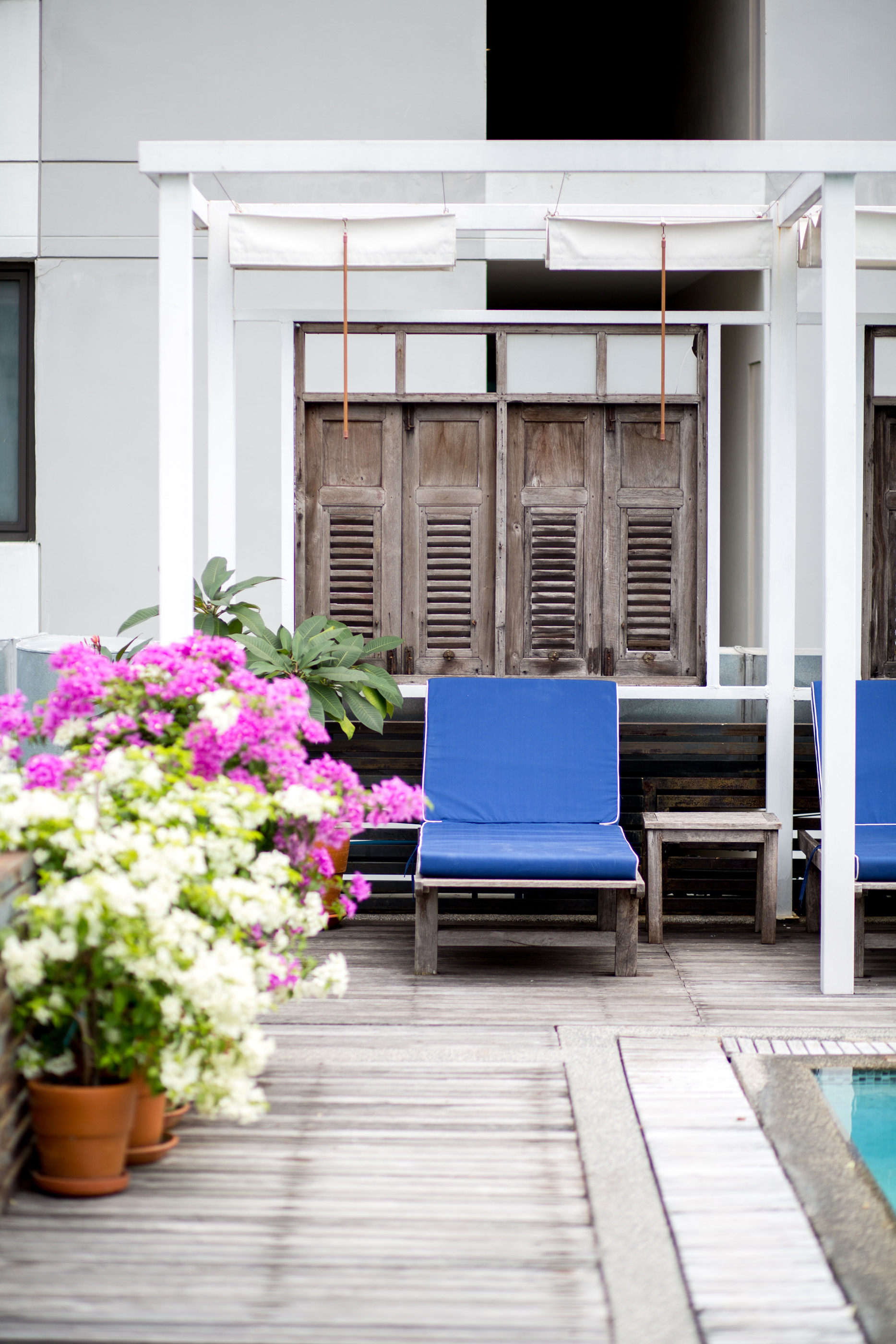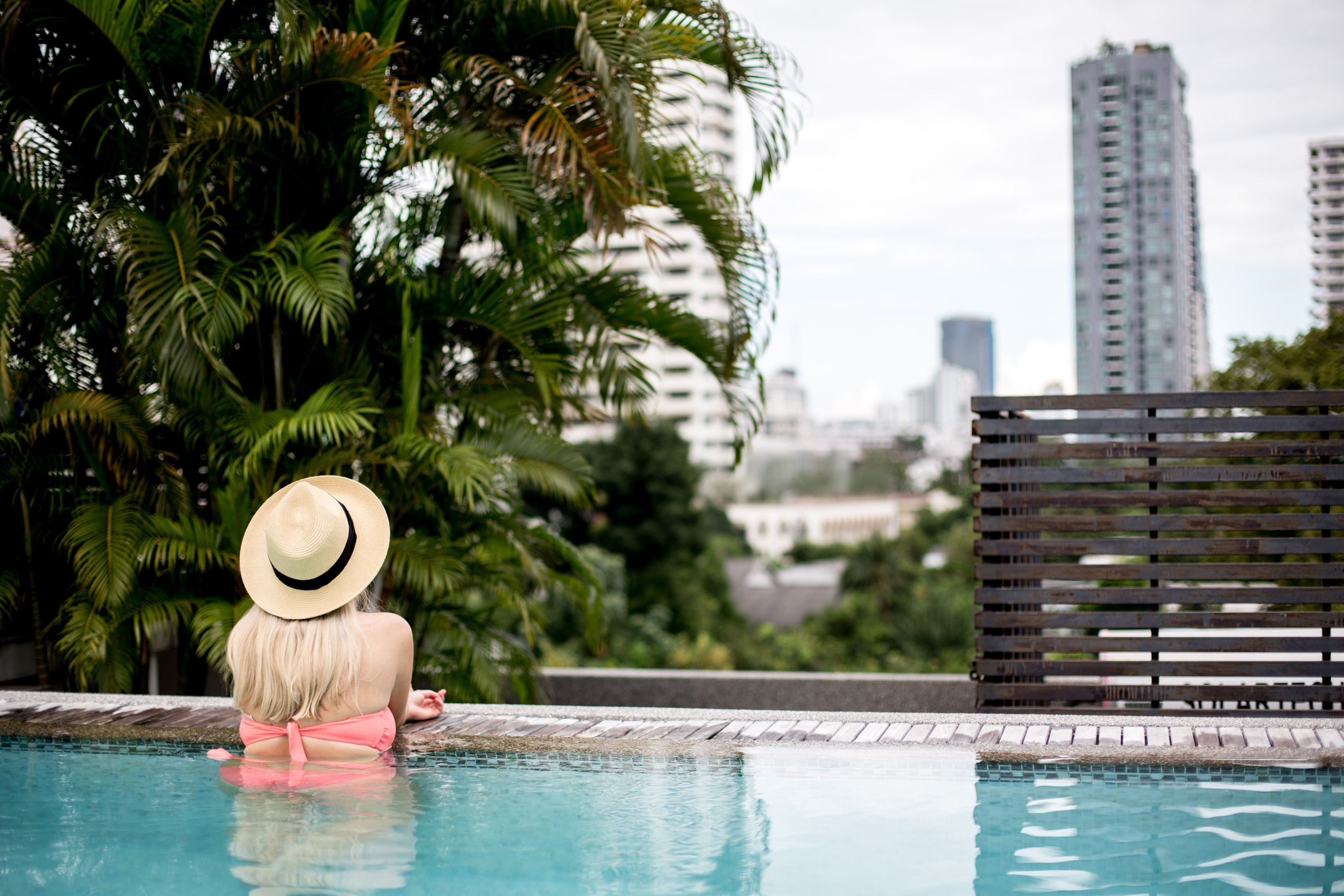 ---
Where to stay
During our two nights in Bangkok we stayed in a stunning boutique hotel called The Cabochon Hotel (just off Sukhumvit), it was slightly estranged from the hustle and bustle of the centre of Bangkok which suited us perfectly. A sanctuary set aback in its own little haven not far from Phrom Phrom station, in what felt like a more up market residential part of the city. The hotel offered a lovely home made breakfast, had a stunning roof top pool with views over the city, boutique bedrooms with their own balcony and rain showers, and service like none other we experienced in Bangkok (the team there really are fantastic).
We found the hotel through Mr & Mrs Smith and managed to get a fantastic deal for the two nights we stayed, I would thoroughly recommend it for those seeking a little luxe & a sanctuary from the city.
---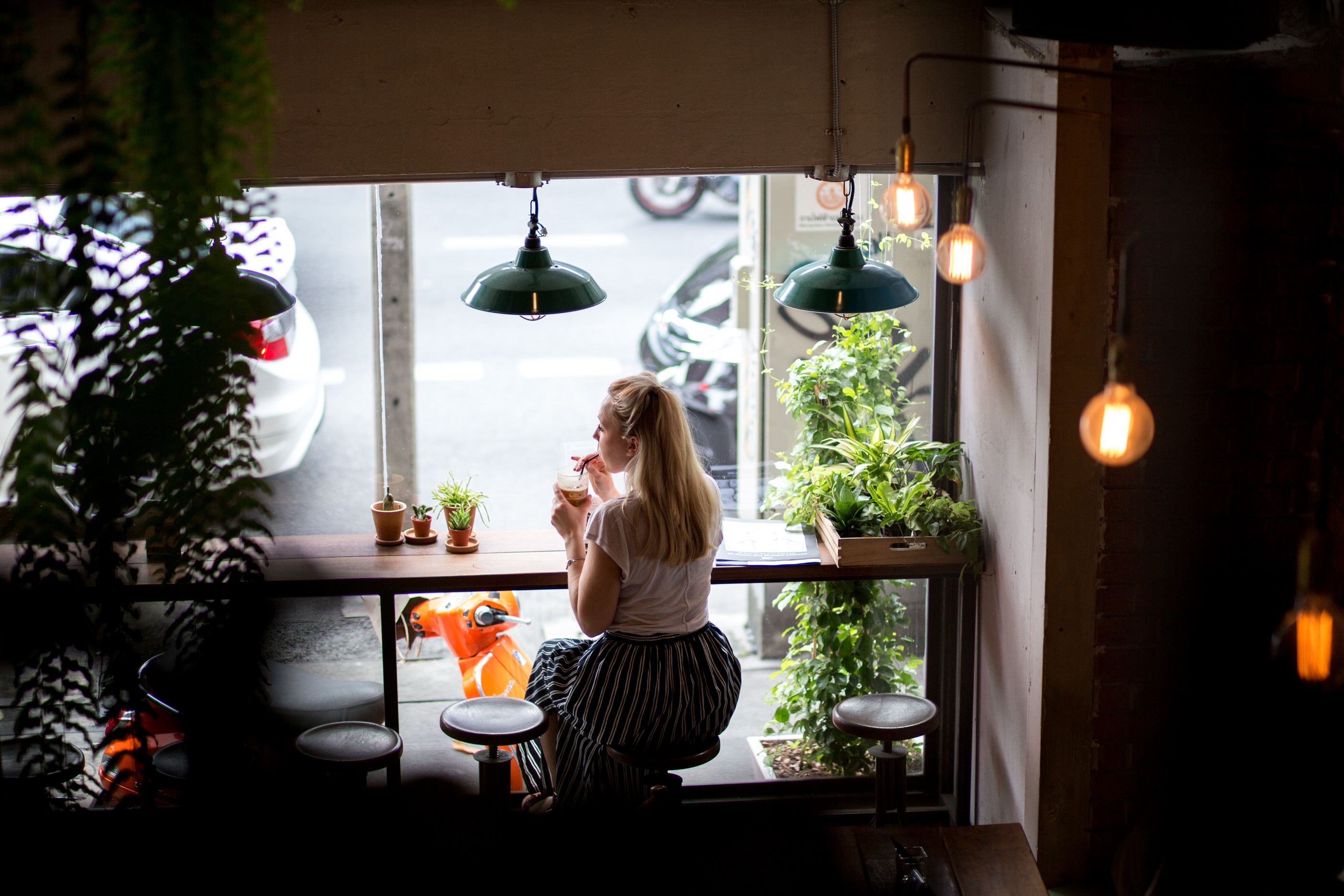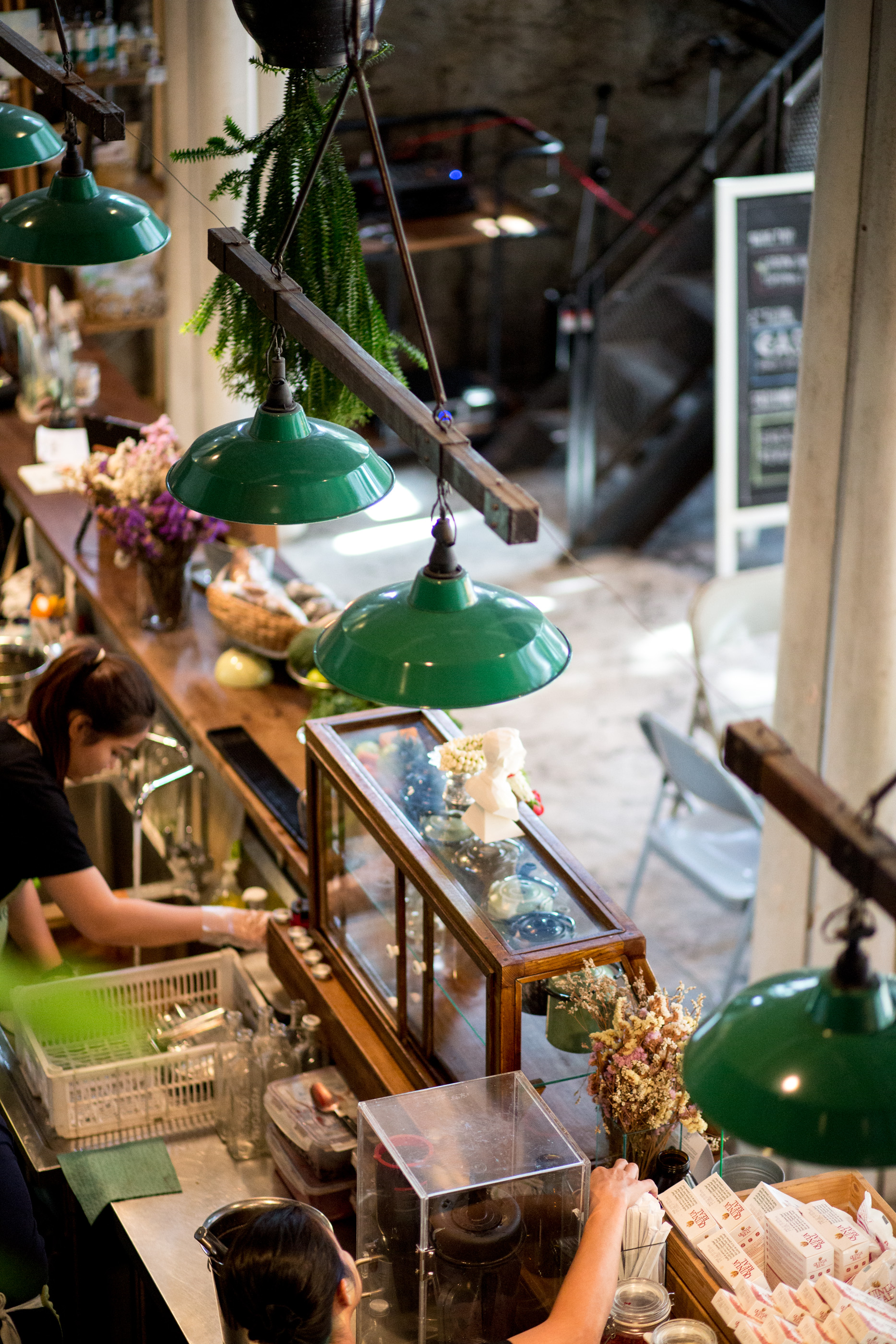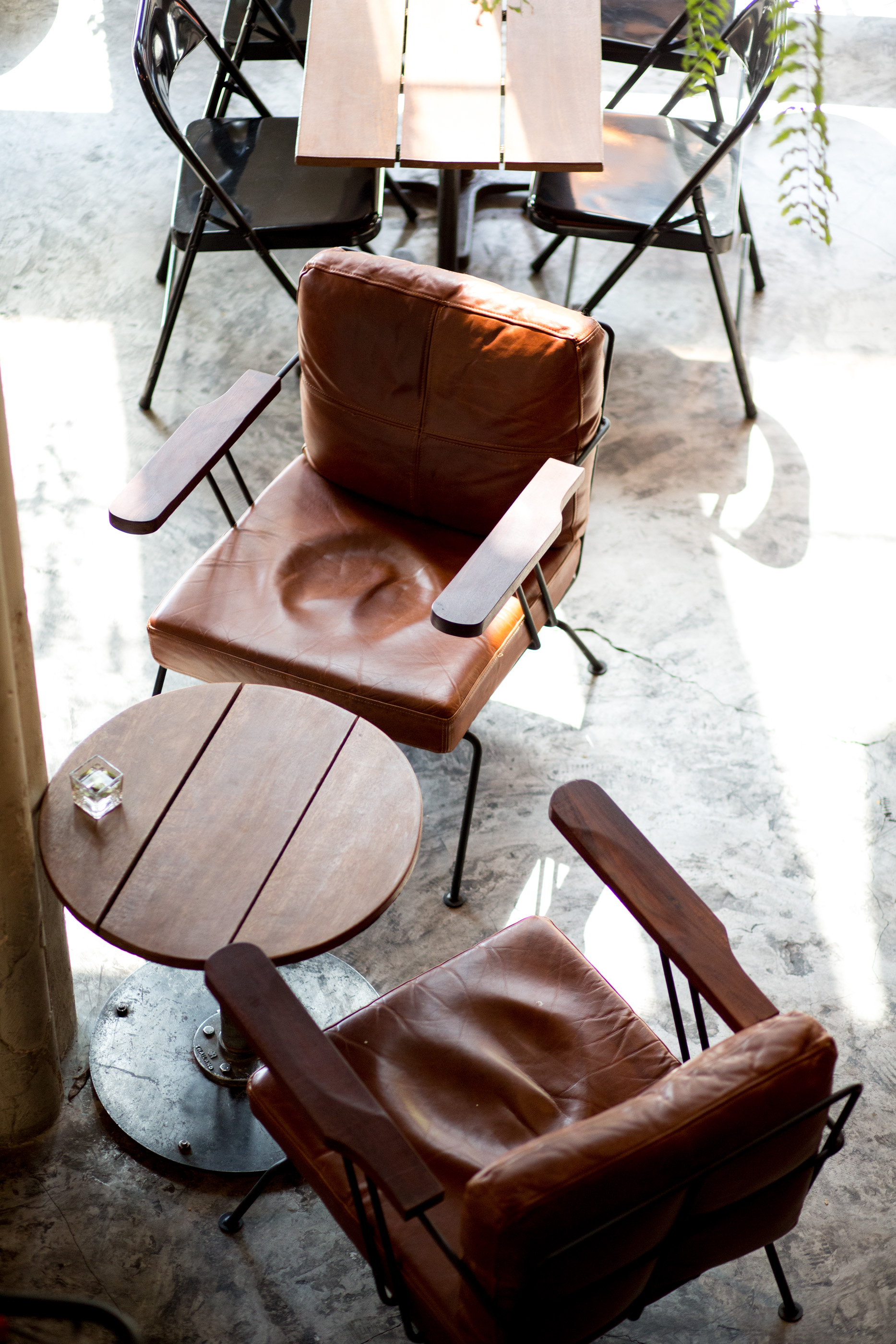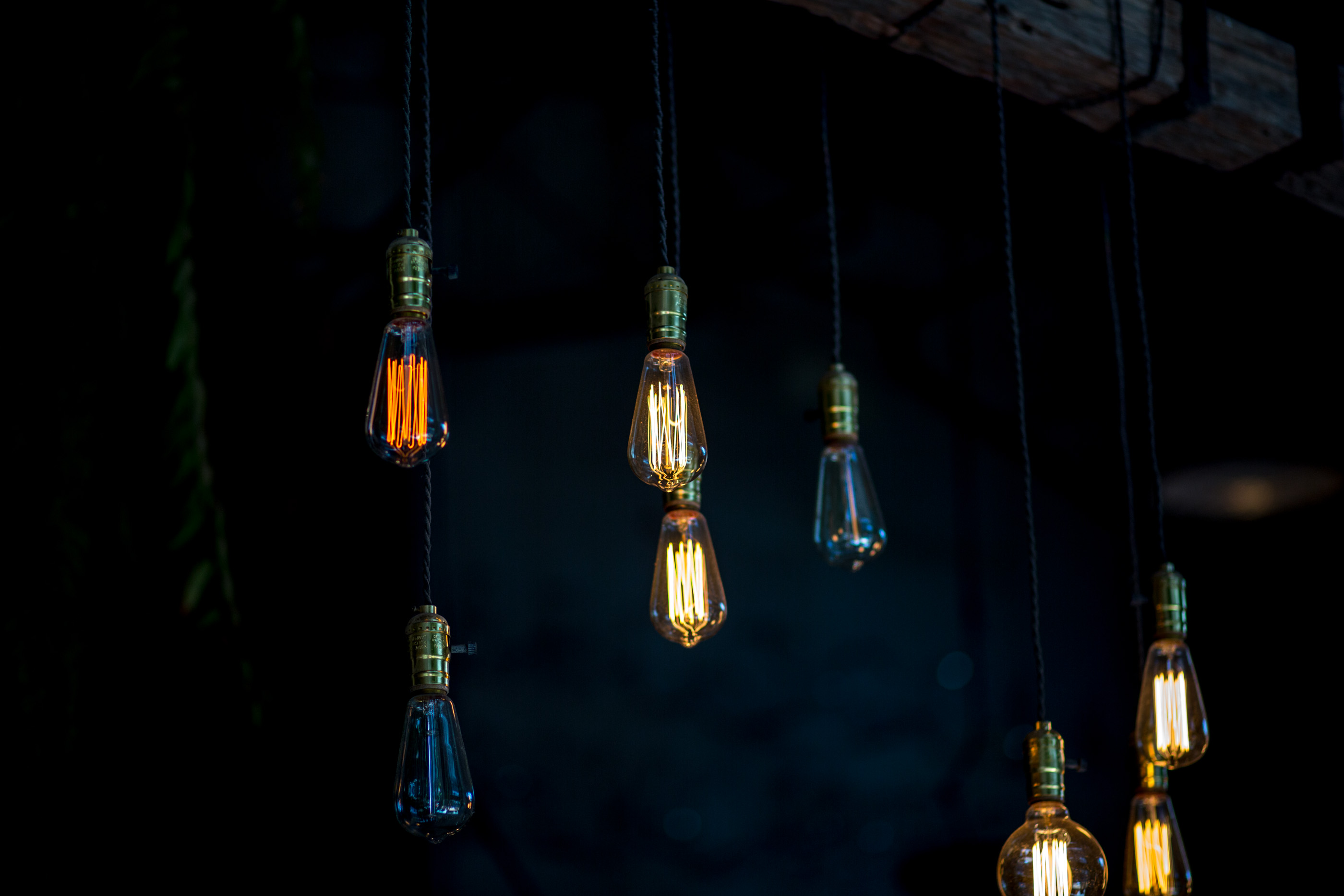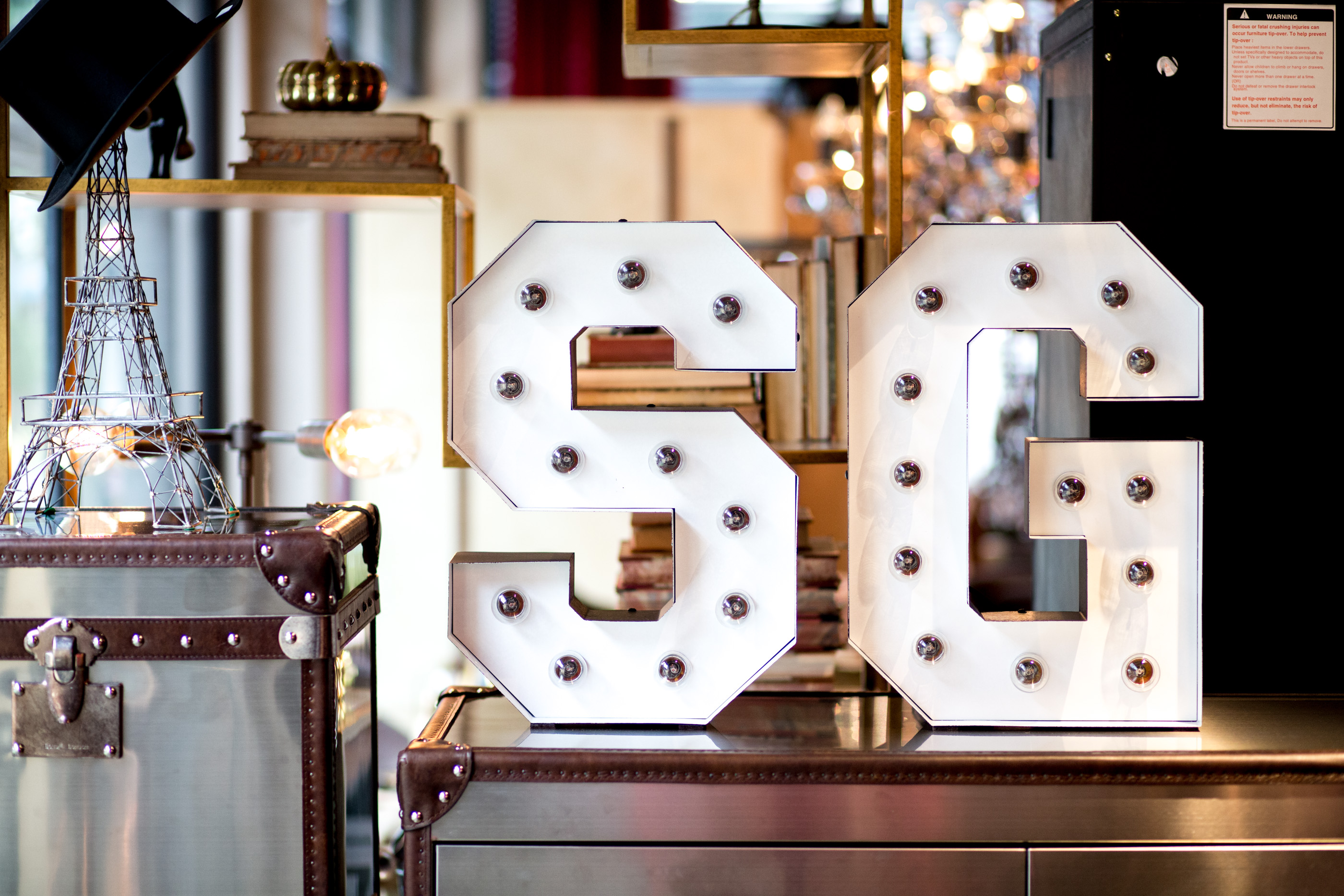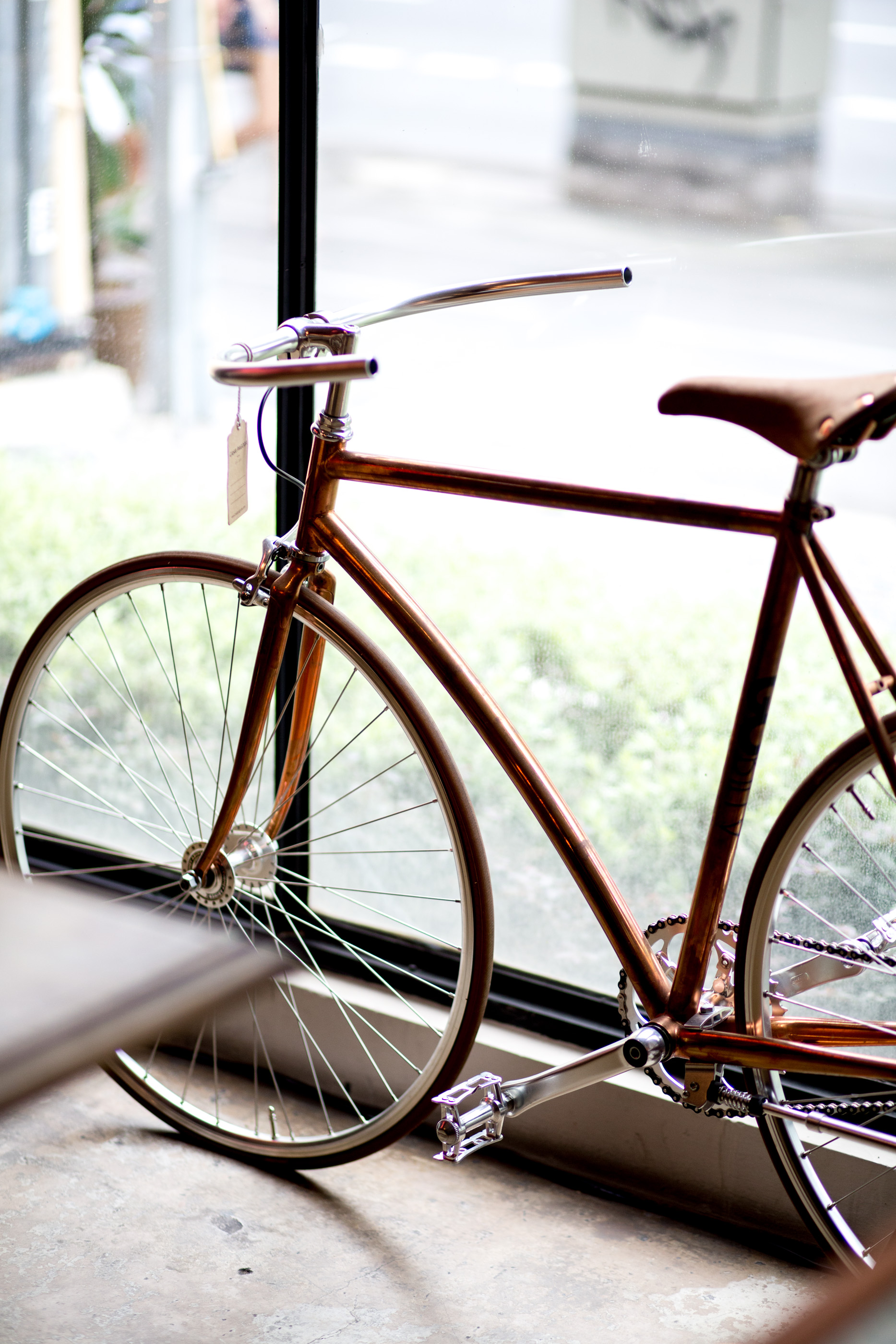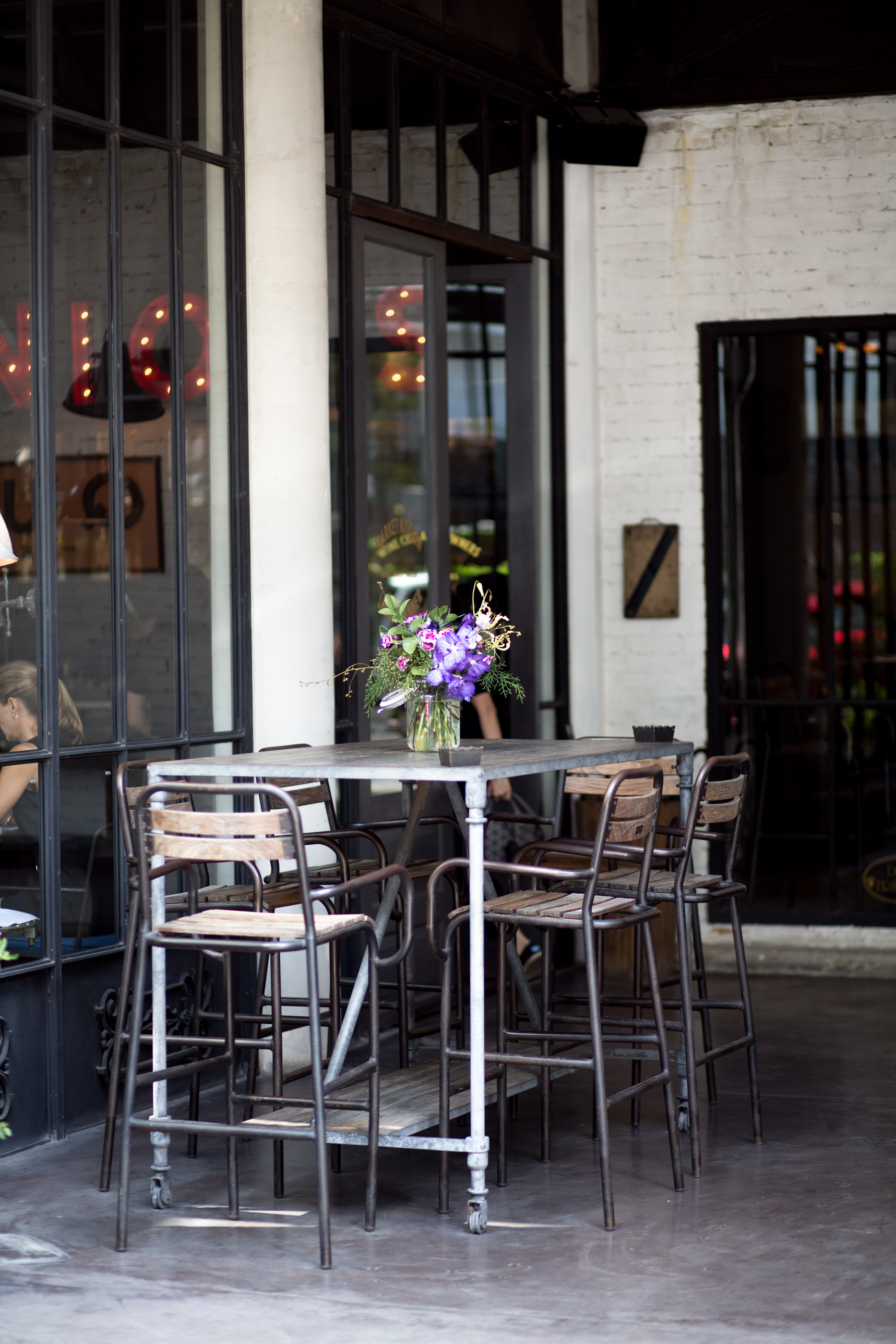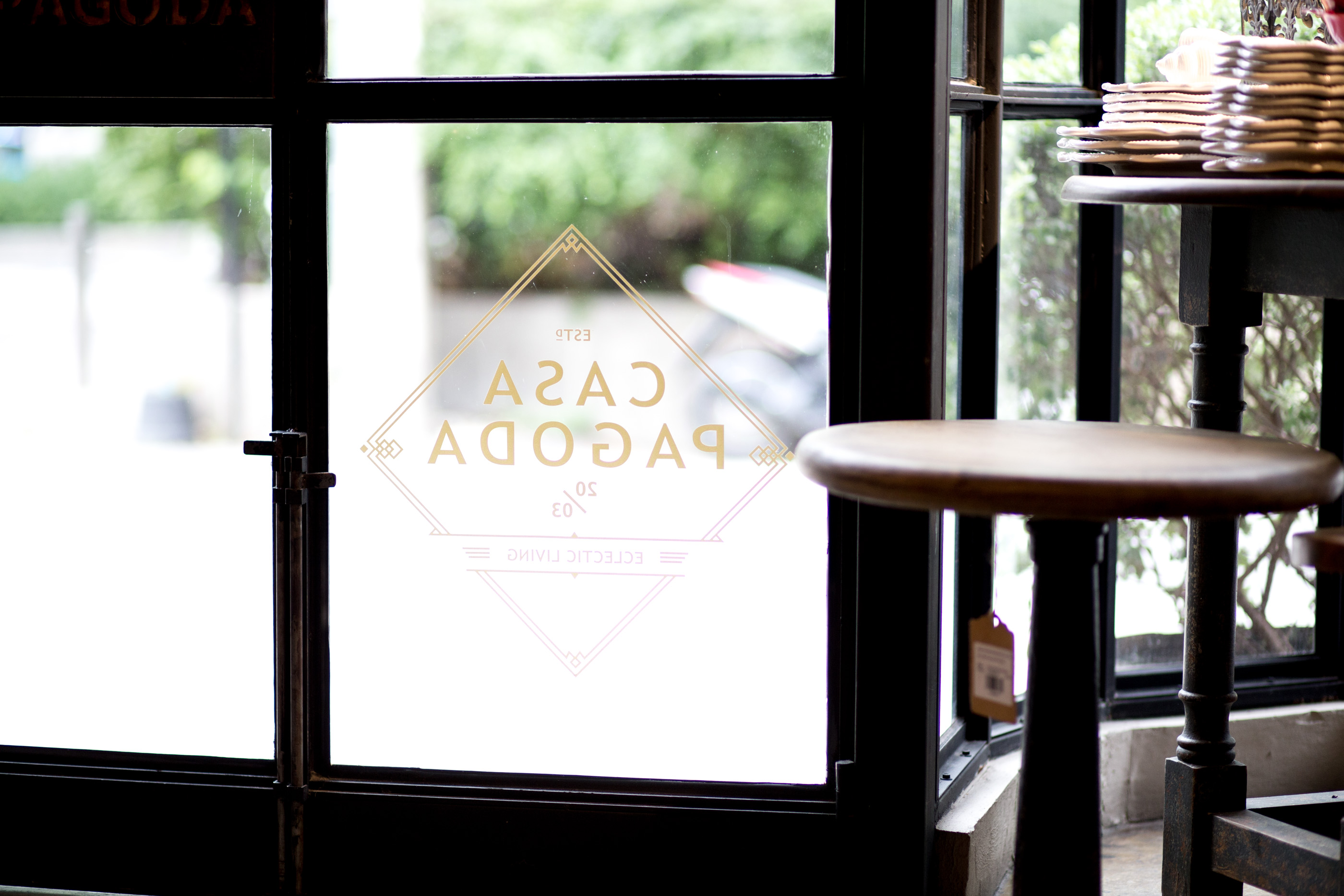 ---
Where to eat and drink.
Our local area was packed with healthy, organic and 'east london' style cafes and coffee bars which were great for breakfast and lunch (or an ice coffee break if you're anything like me). Broccoli Revolution (an organic eatery and coffee shop) was a firm favourite with seriously delicious (and uber healthy) thai food. The cafe itself was super instagrammable making it a lovely place to hang out too (quite a few locals made it base for work from what we could say). Quince Cafe around the corner was also a fab modern cafe come bar well worth a visit, both perfect for lunch.
For dinner we mixed high end and mid market, and it's definitely something i'd recommend for your 48 hours in Bangkok too, both are very much worth experiencing. Our first night was chilled and spent exploring the area around our hotel (I always recommend easing yourself into your surroundings & getting to know your base on the first evening). We visited Eating house for dinner, an authentic and 'locals' Thai restaurant for a feast of massaman curry, pad thai and Chang beers, the bill was shockingly great value. Soul Food just down the road was also highly recommended but as we had failed to make bookings for our first night we didn't have the luxury of choice.
Our second night was the more formal affair at a restaurant even Sherlock Holmes would struggle to uncover. Assiya Siamese Club is an incredible dining experience (owned by infamous Thai chef Ian Kittichai) set in a Colonial Thai building in the middle of nowhere. I highly recommend visiting and giving their tasting menu a try (great value considering the quality of food, at between 1500 – 2500 baht per person), but what I recommend more is getting your hotel to organise a taxi there. We spent 2 hours lost trying to find the restaurant with no taxi drivers speaking English or able to understand where we were going (the journey should have taken 10 minutes). Despite the setbacks it was worth the adventure getting there.
And finally, whether it's your first or second night in Bangkok you must visit one of the infamous roof top bars. We extended our fine dining evening with drinks at the Banyan Tree hotel in their Vertigo and Moon bar – set open roof on the 61st floor (it's called Vertigo for a reason). The night we visited it was the 'super moon' so the rooftop made for the perfect viewing spot. The cocktails are average and expensive (london pricing), but the experience and views makes it worth the investment. They are rather spectacular.
---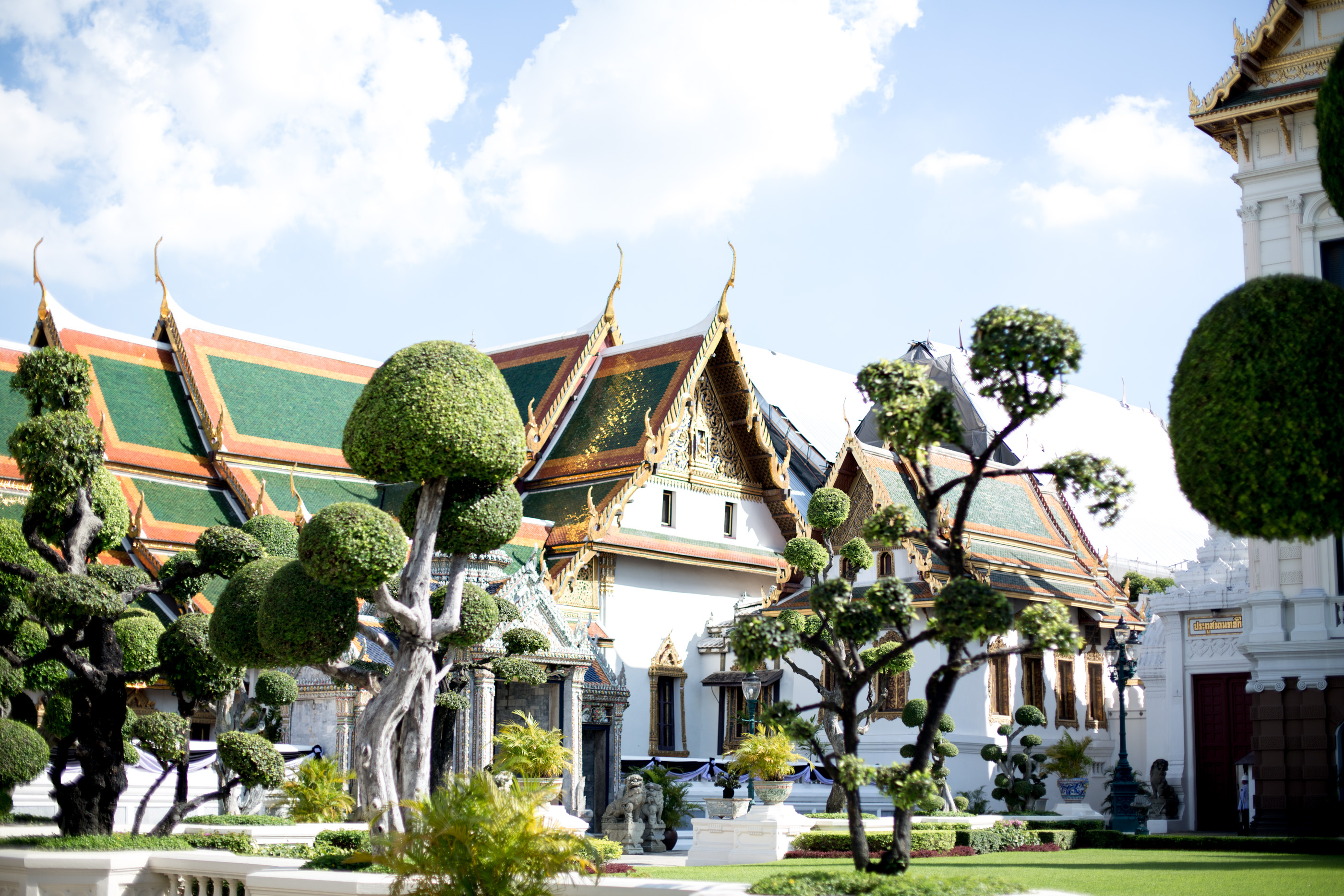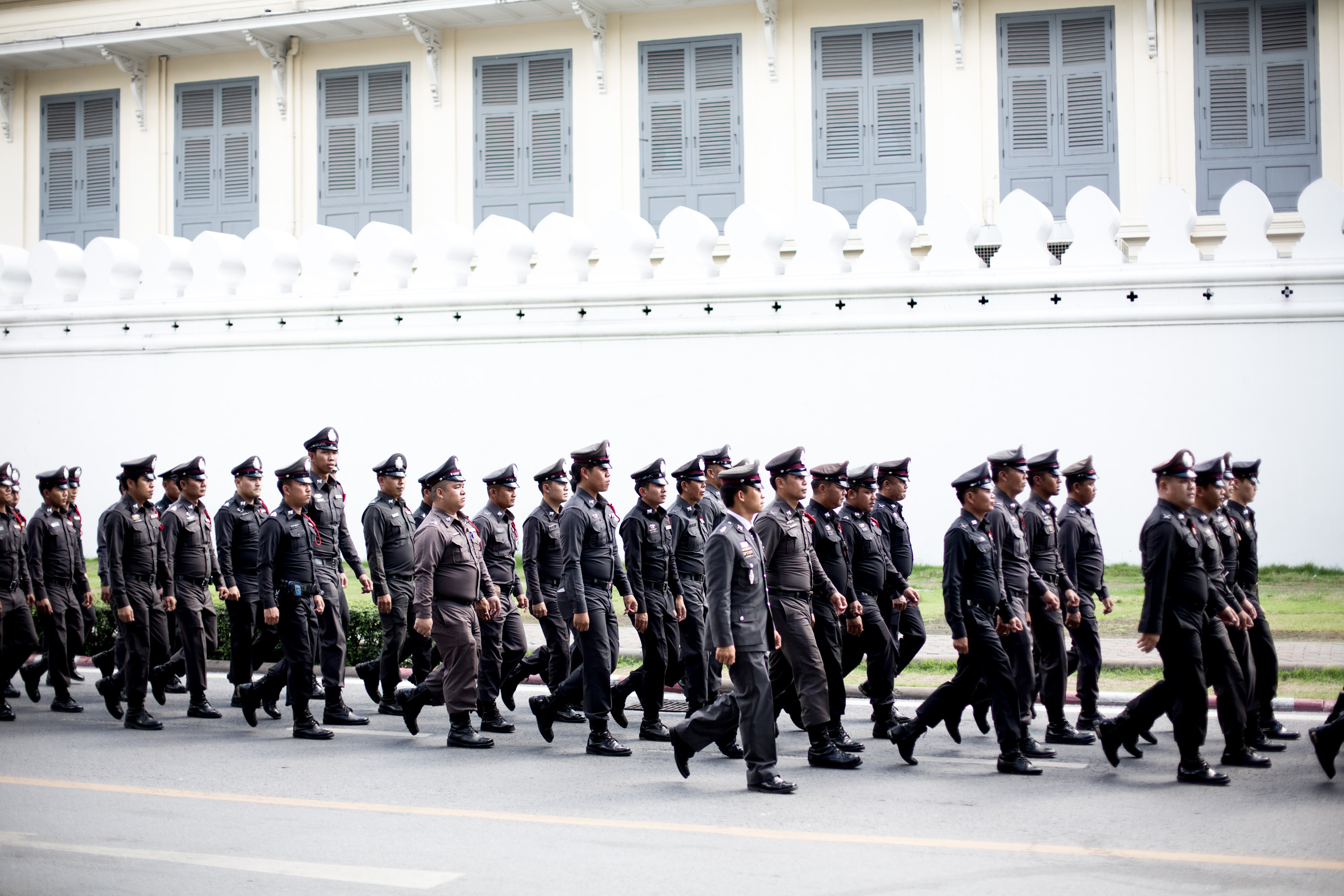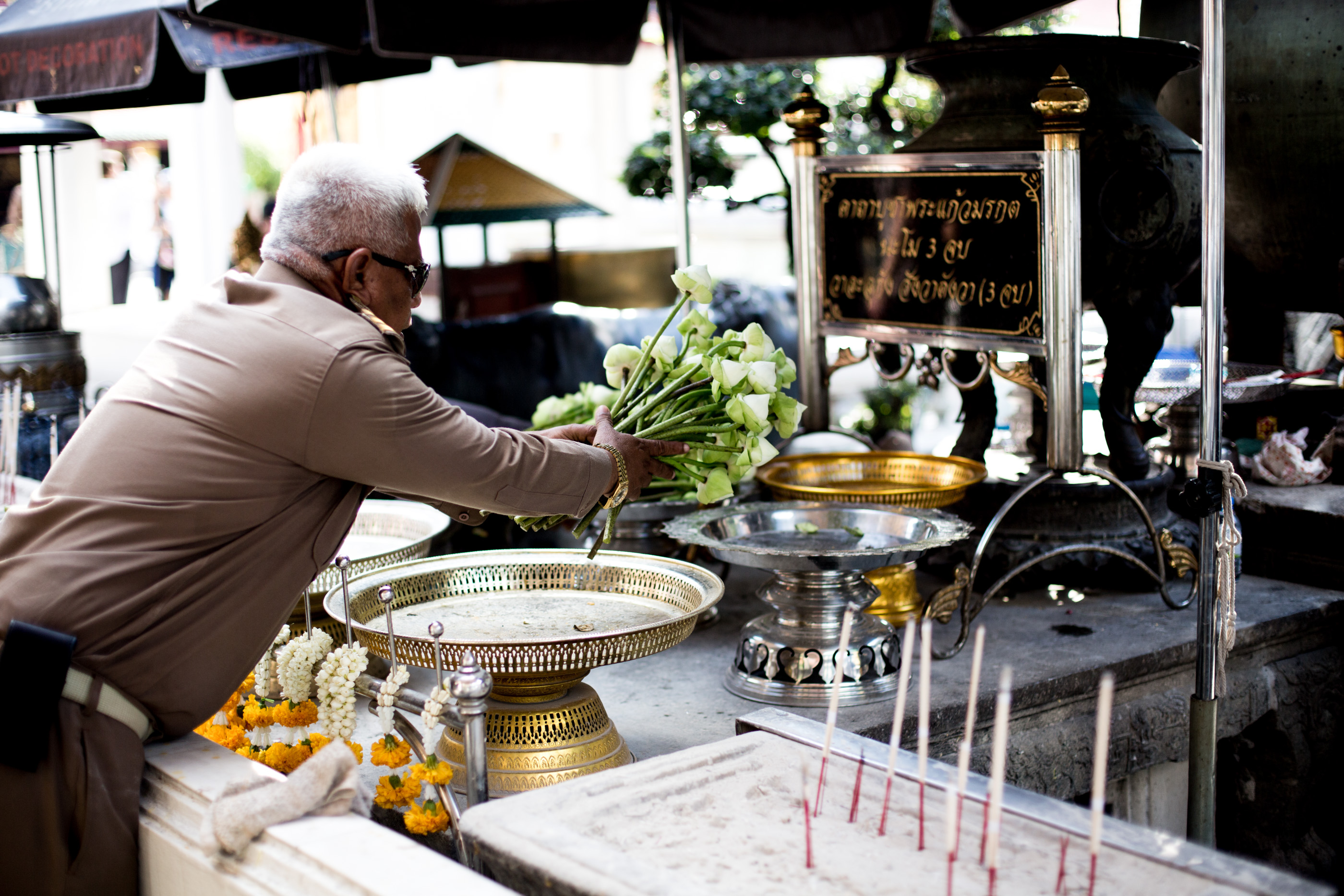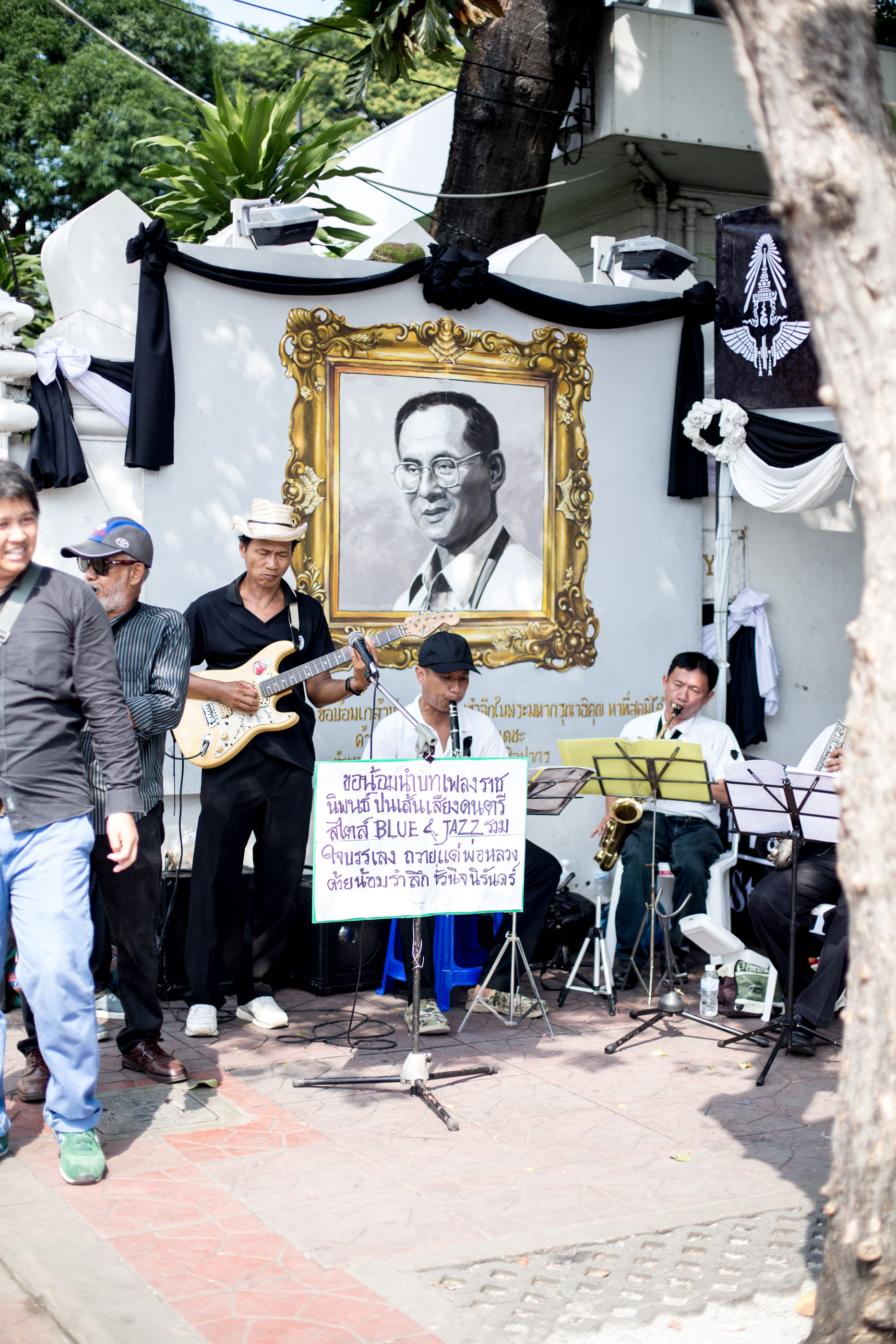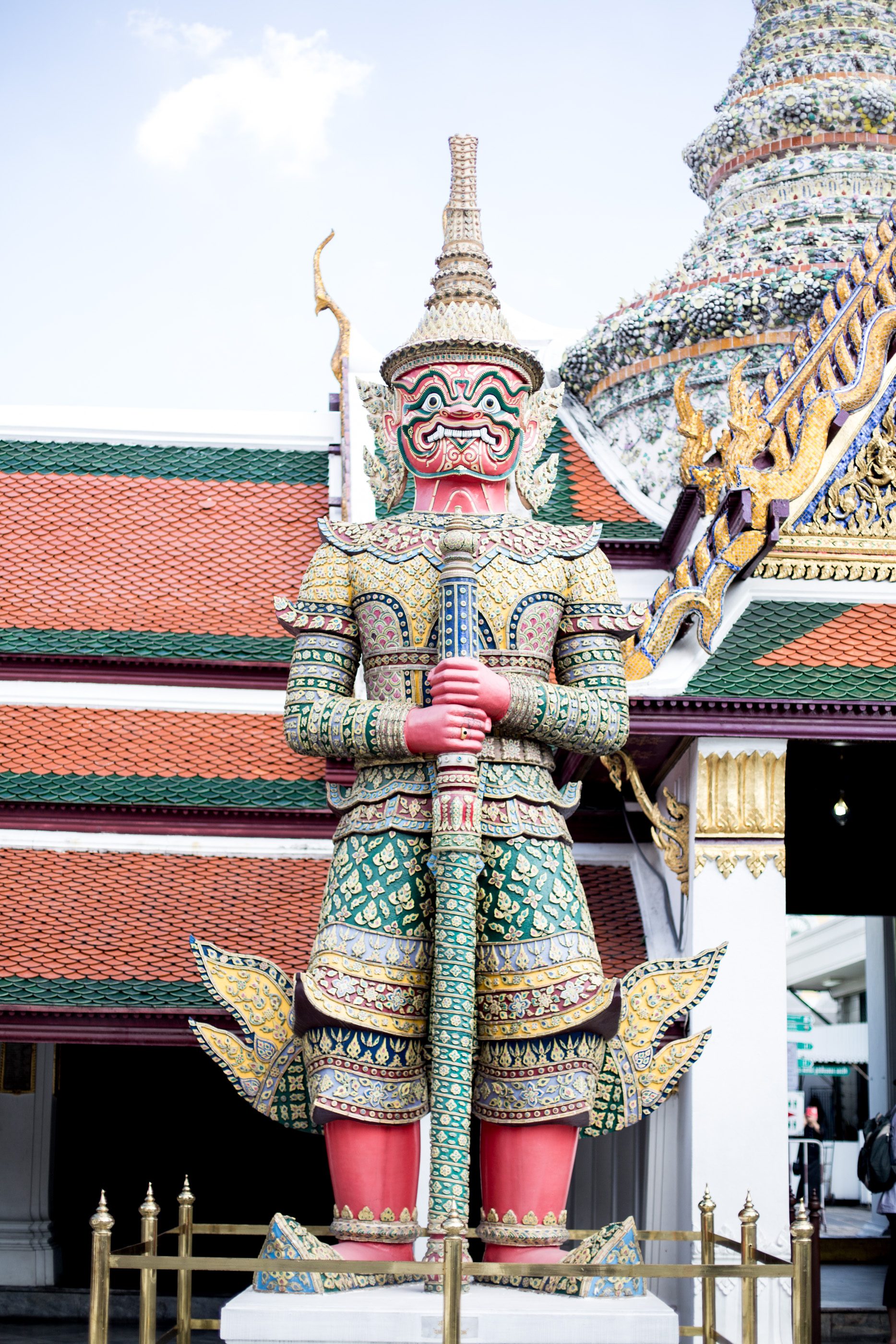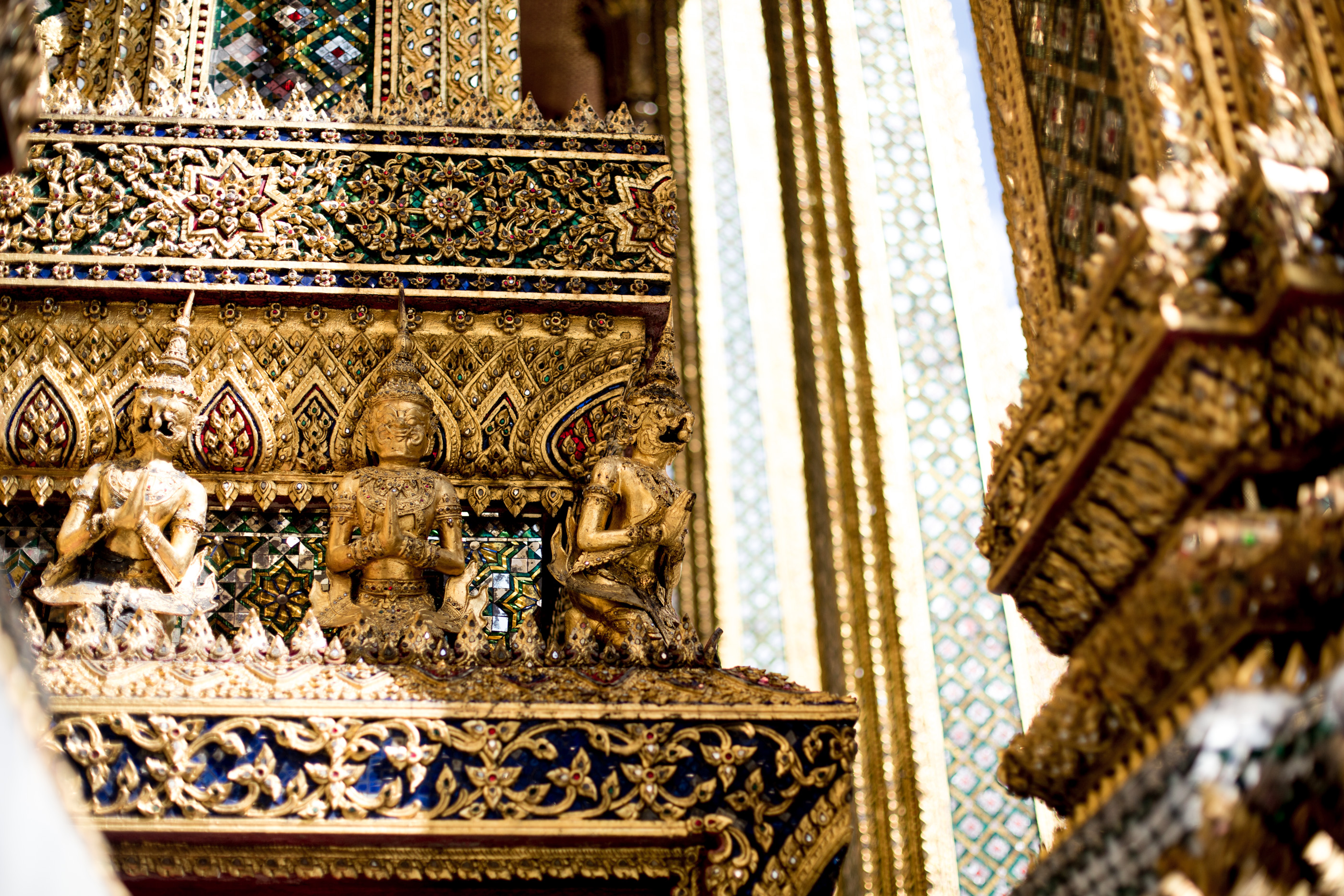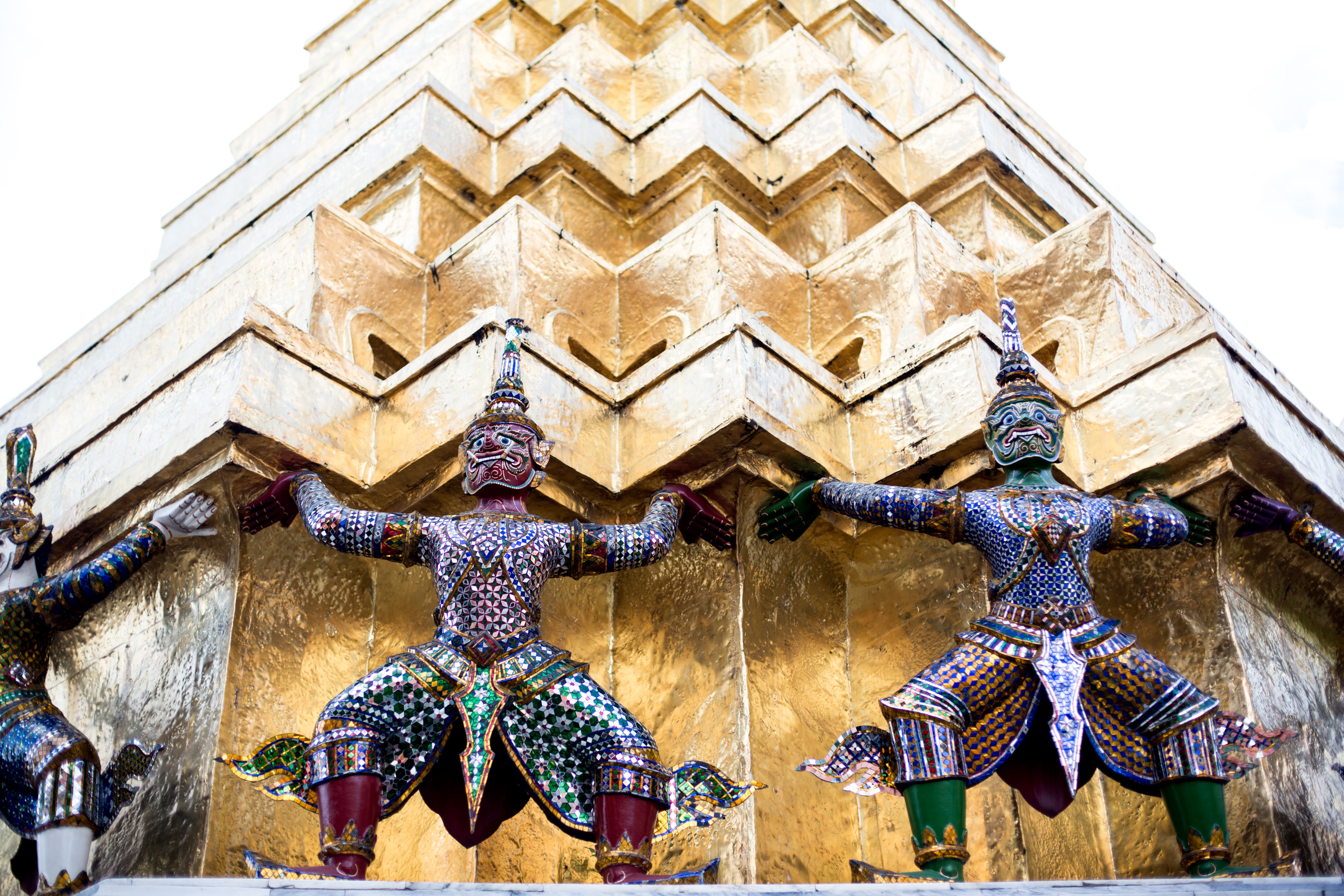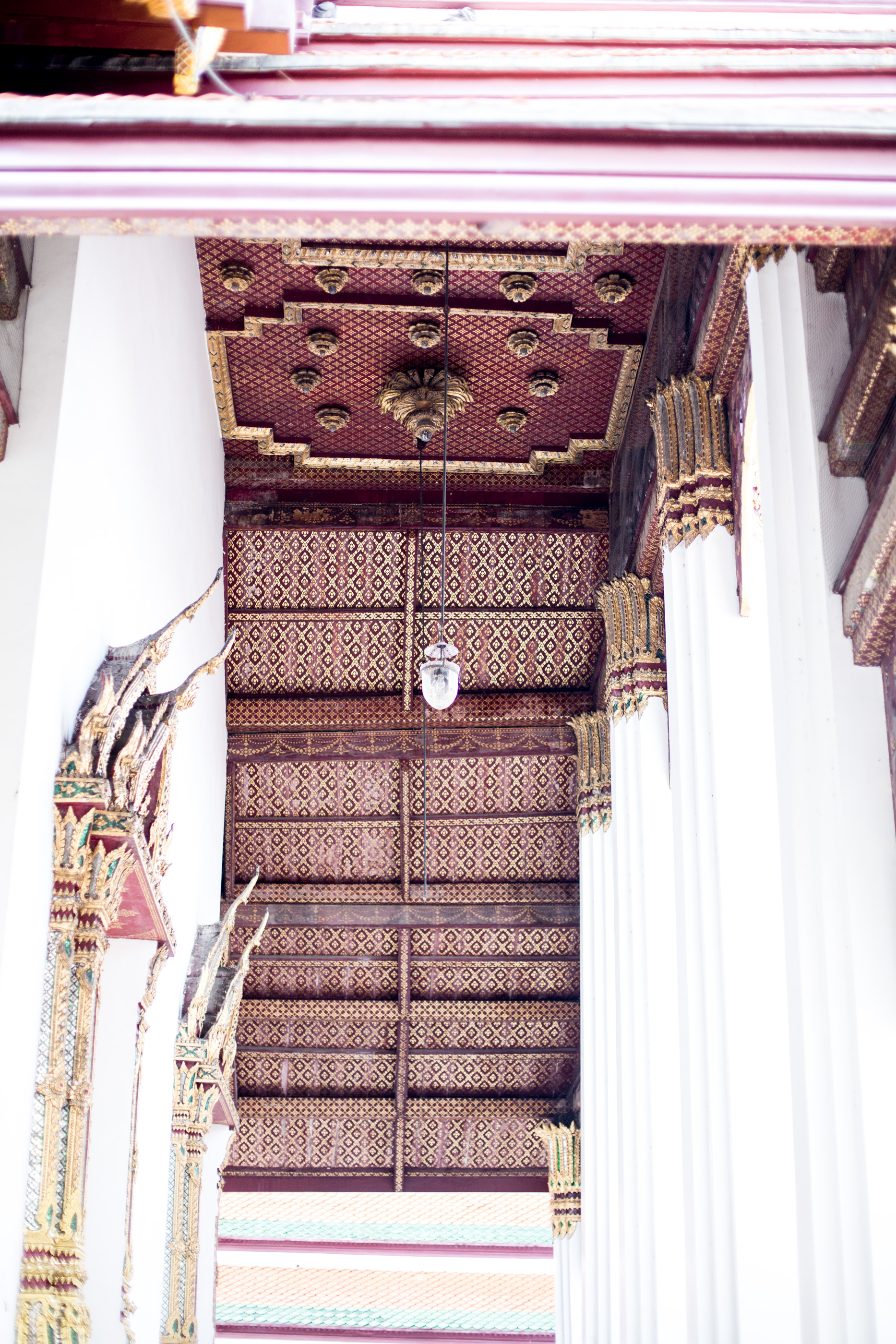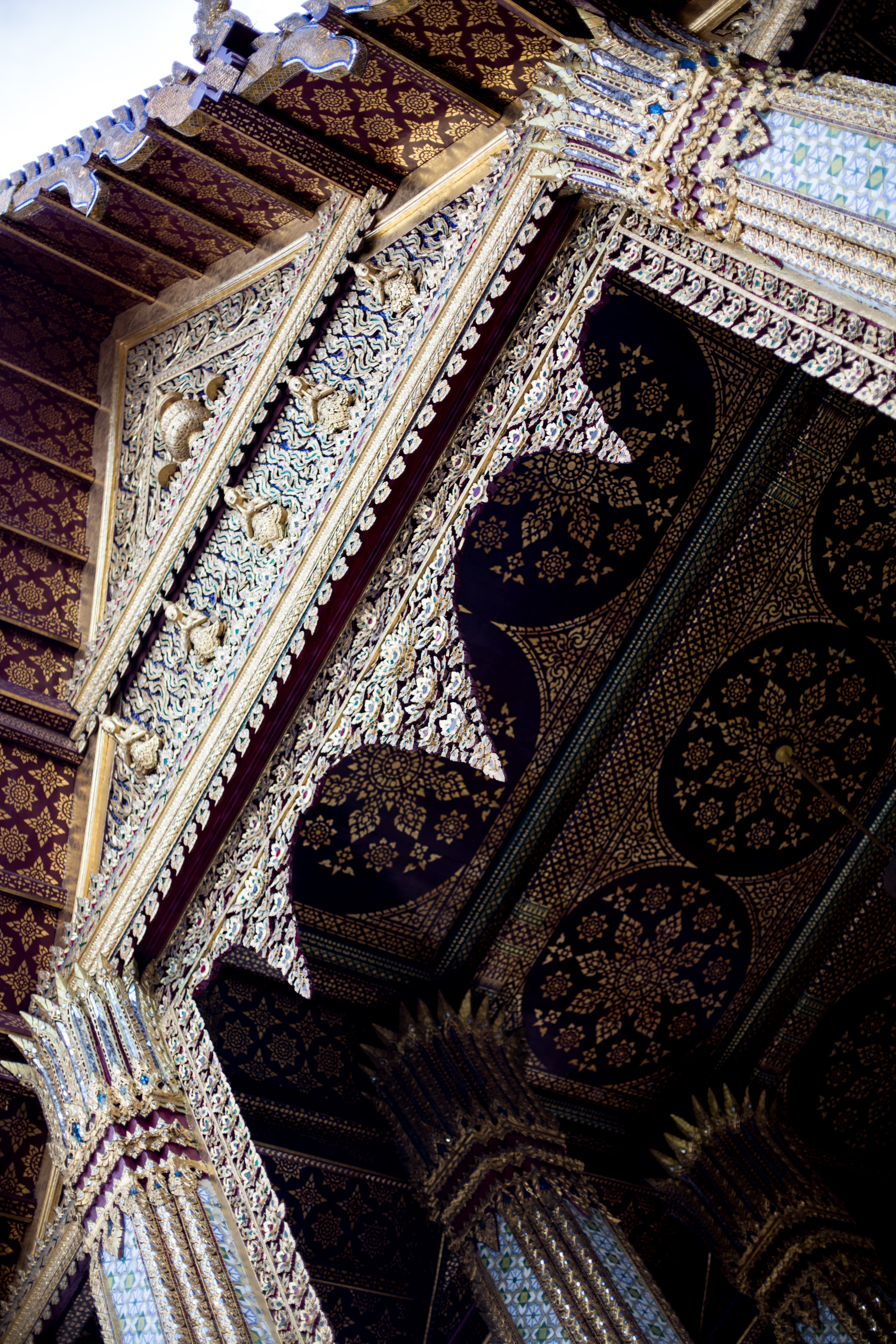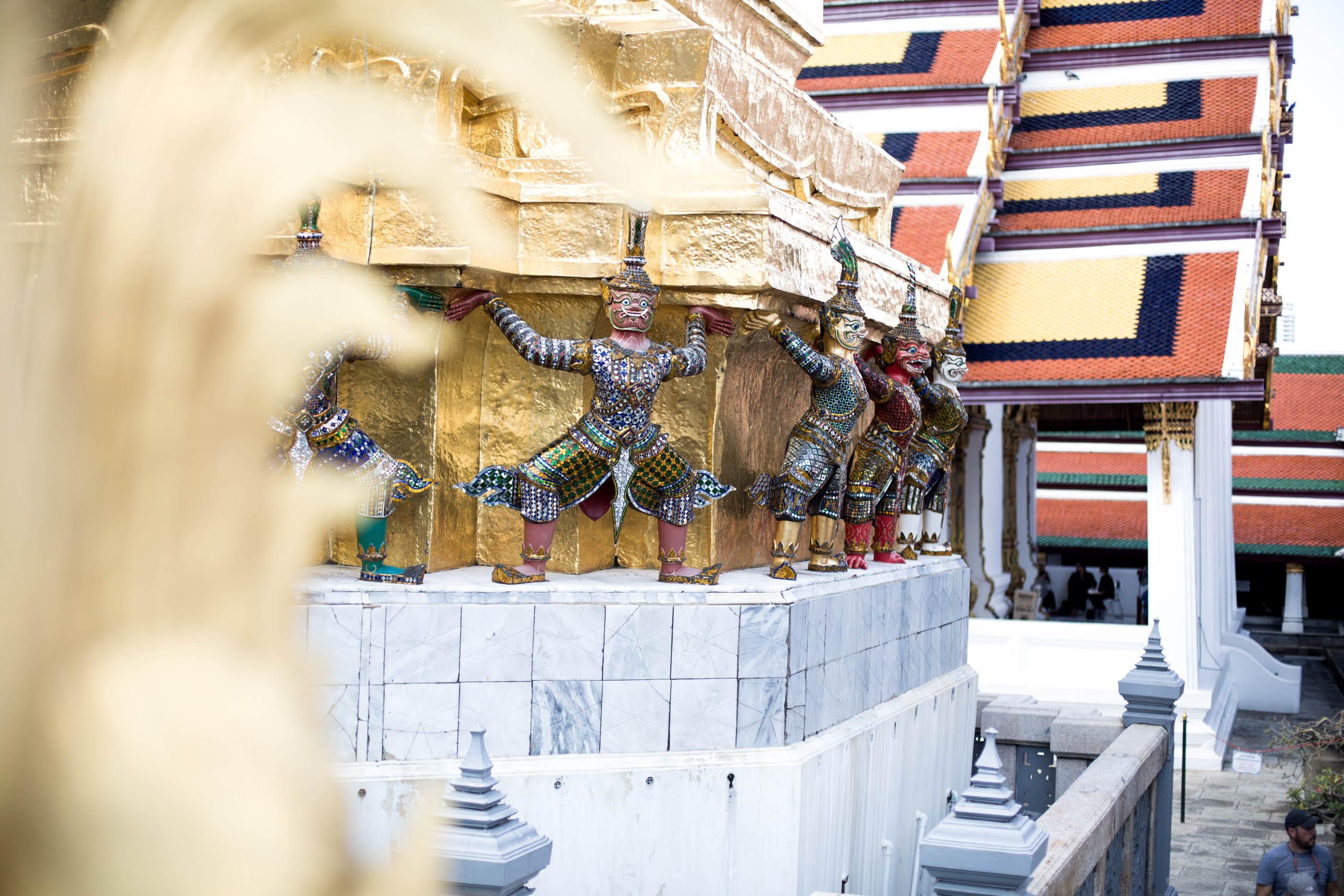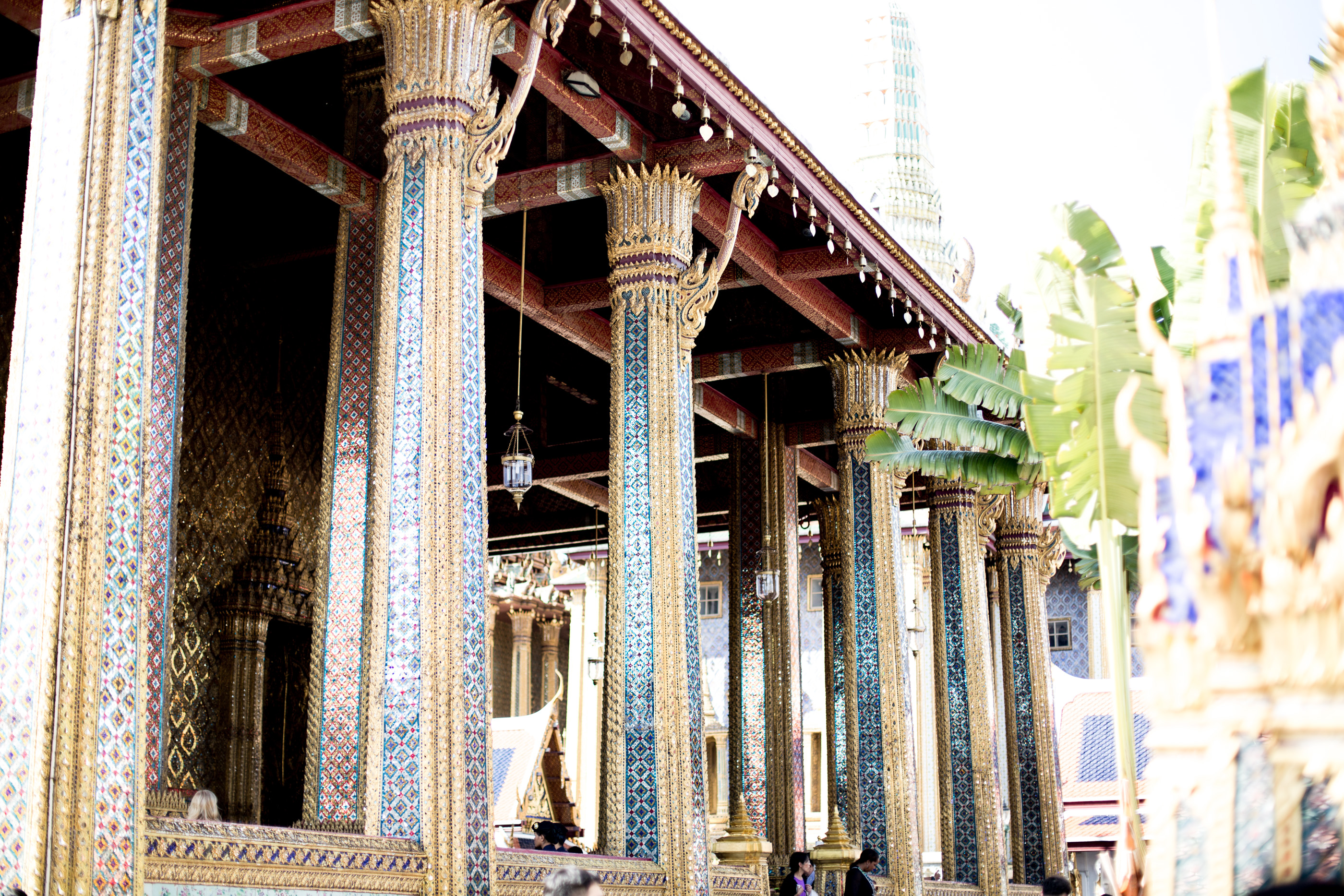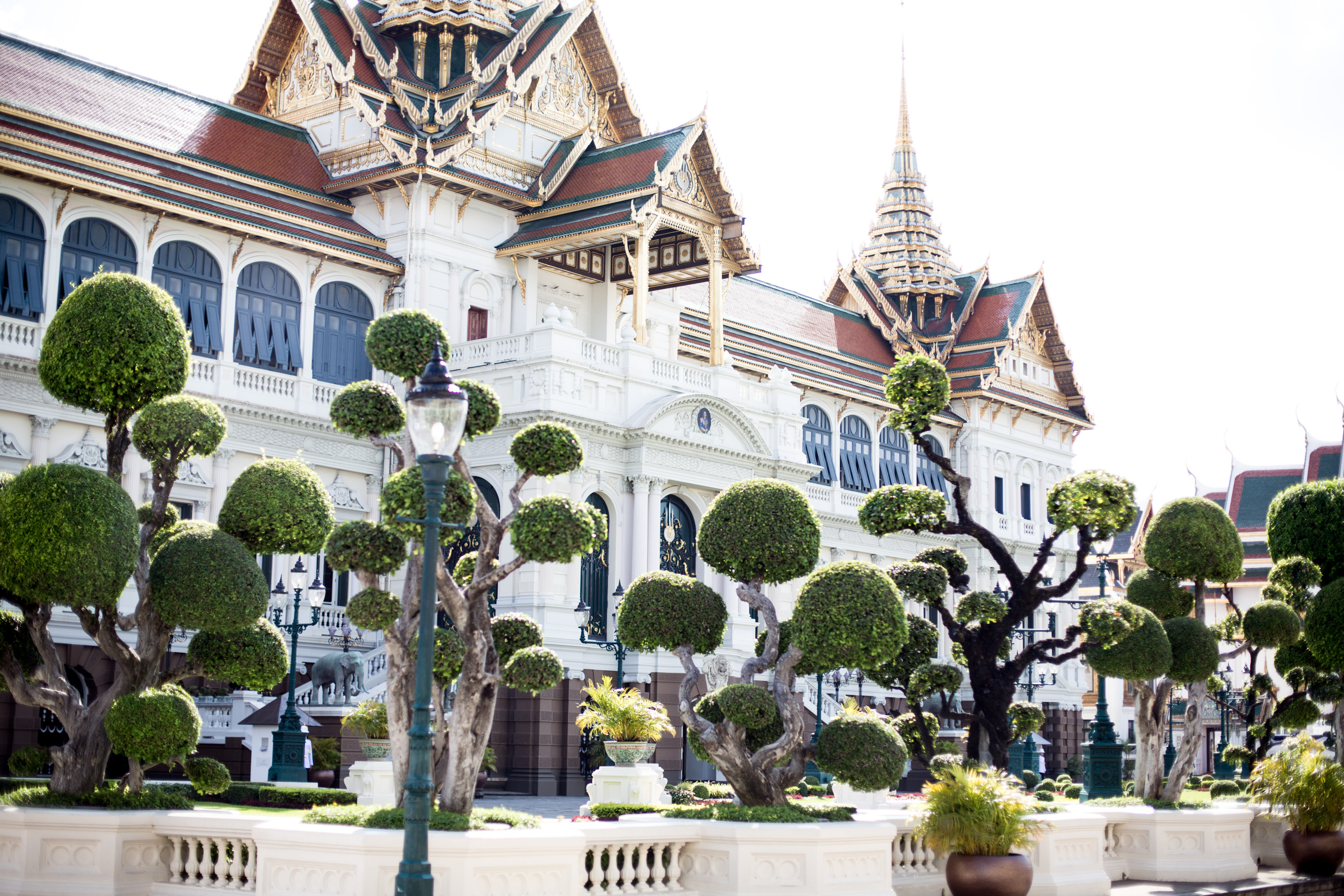 ---
What to see & do
48 hours makes for a tight but totally doable agenda in Bangkok. I recommend prioritising a few key things you want to see do and experience, and not trying to do everything as the humidity and pace of the city certainly takes it out of you. And in the words of our hotel manager once you've seen one temple, you've seen them all.
When exploring Bangkok on a tight timeline your best mode of transport is the air train, river boats and tuk tuk in Thailand. Traffic is like none other and best avoiding where possible.
For our day of city exploration we chose the boat as our main mode of transport taking us from our hotel district (Sukhumvit) up to the heart of Bangkok where we were able to visit the key sites. The boat trip itself gives you a good view of the city outskirts and some of the key sites, and at 40 baht (about £1.25) it's super good value. We jumped off the boat at dock 8, which is the best stop to explore things like the Grand Palace, China Town & the Street Markets.
The Grand Palace is definitely a must see on a trip to Bangkok, exquisite buildings adorned in gold and sparkling gems, it's quite the design. The day we visited was a rather special day with many Thai's visiting the Grand Palace to give their respects to their late king on the day of the Supermoon. Locals were queuing 6 hours in the Palace grounds awaiting their chance to give a prayer. Incredible to see. The Reclining Buddha is a short walk from the Palace itself and worth a quick pop in (and 100 baht) to see.
After viewing some of the infamous sites, we jumped in a tuk tuk to have a quick browse around Koh San Road (a  busy street full of street food vendors, bars, back packers etc) and China Town. We found tuk tuks a great and super cheap way of whizzing around the city allowing us to see more in 48 hours than if we did it all by foot.
We spent a full day exploring and chose to spend the other chilling out by the pool, exploring our local area and browsing some local shops (Casa pagoda home wear store was incredible). The one thing we didn't do but definitely will on our return is get a massage, the prices are ridiculous and they're infamous for being quite fantastic. And at 400 baht (about £10) for 1 hour it's a no brainier.
---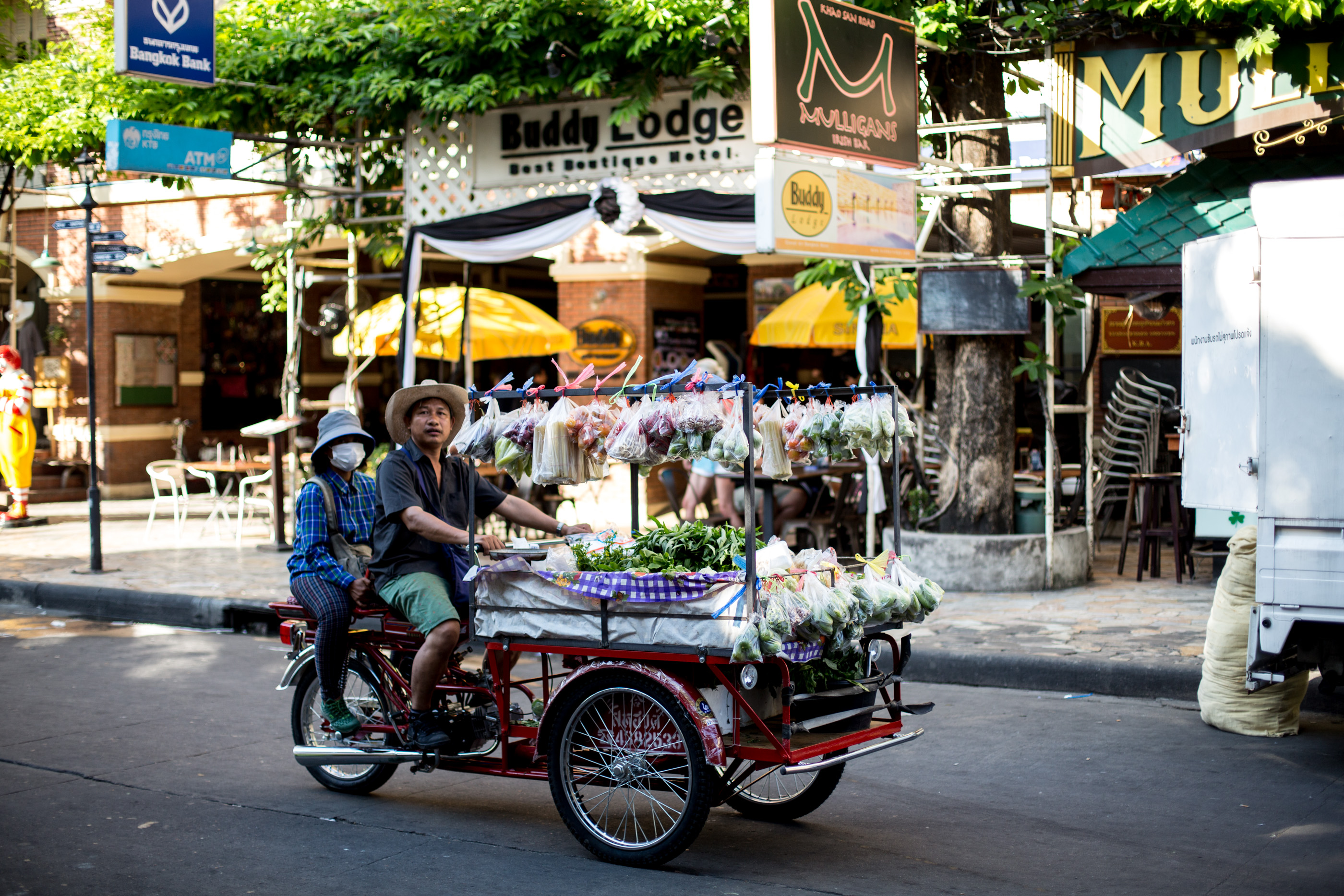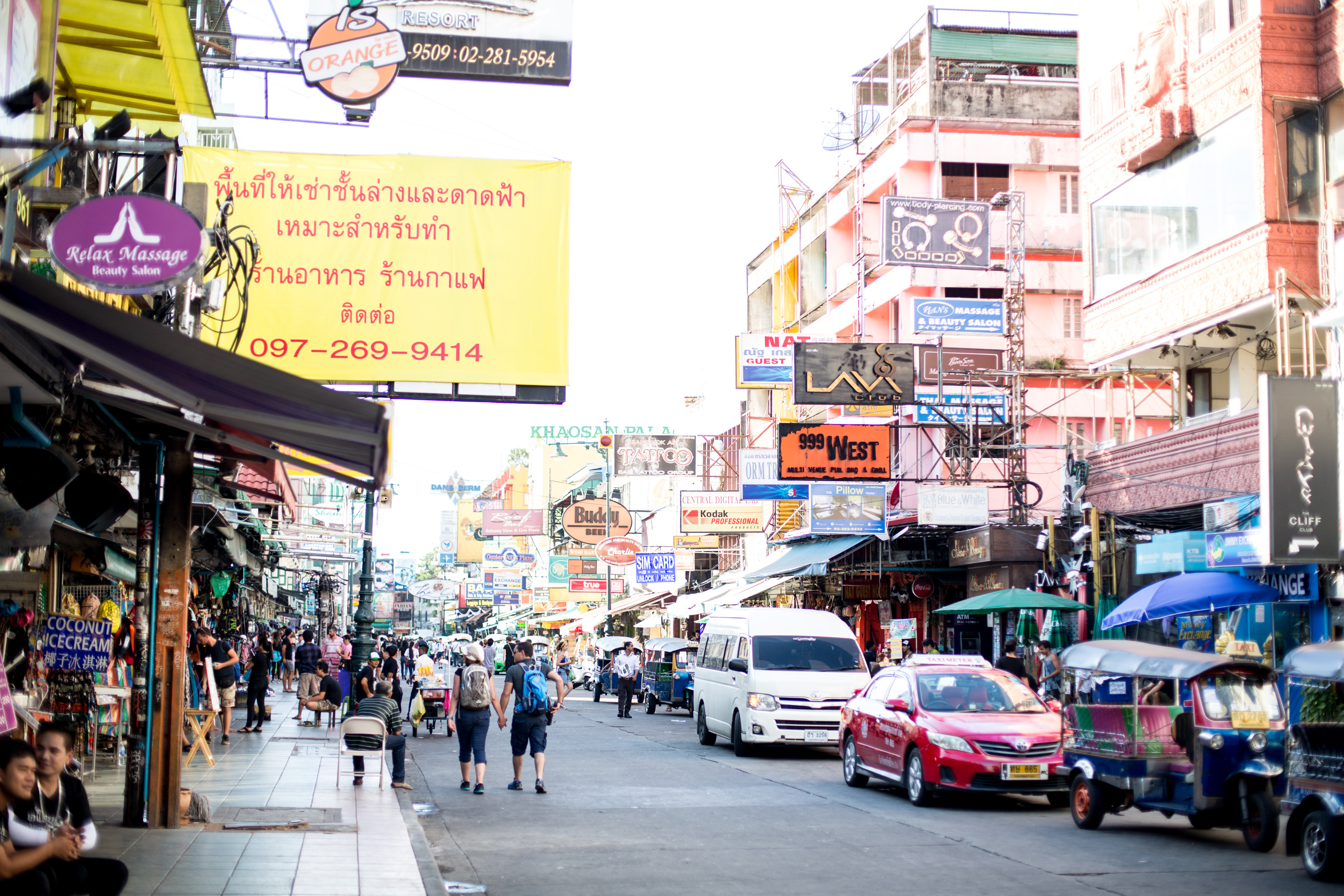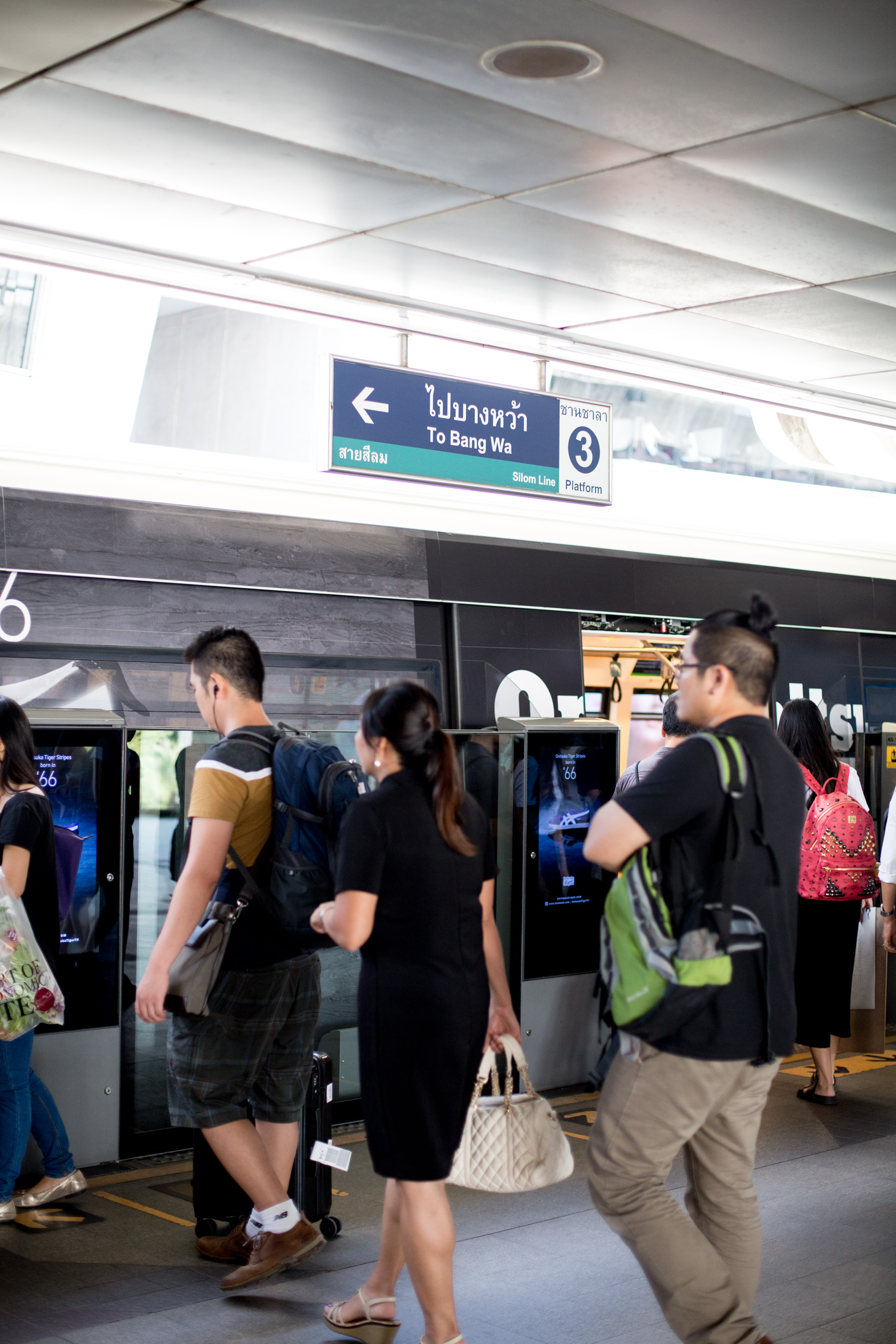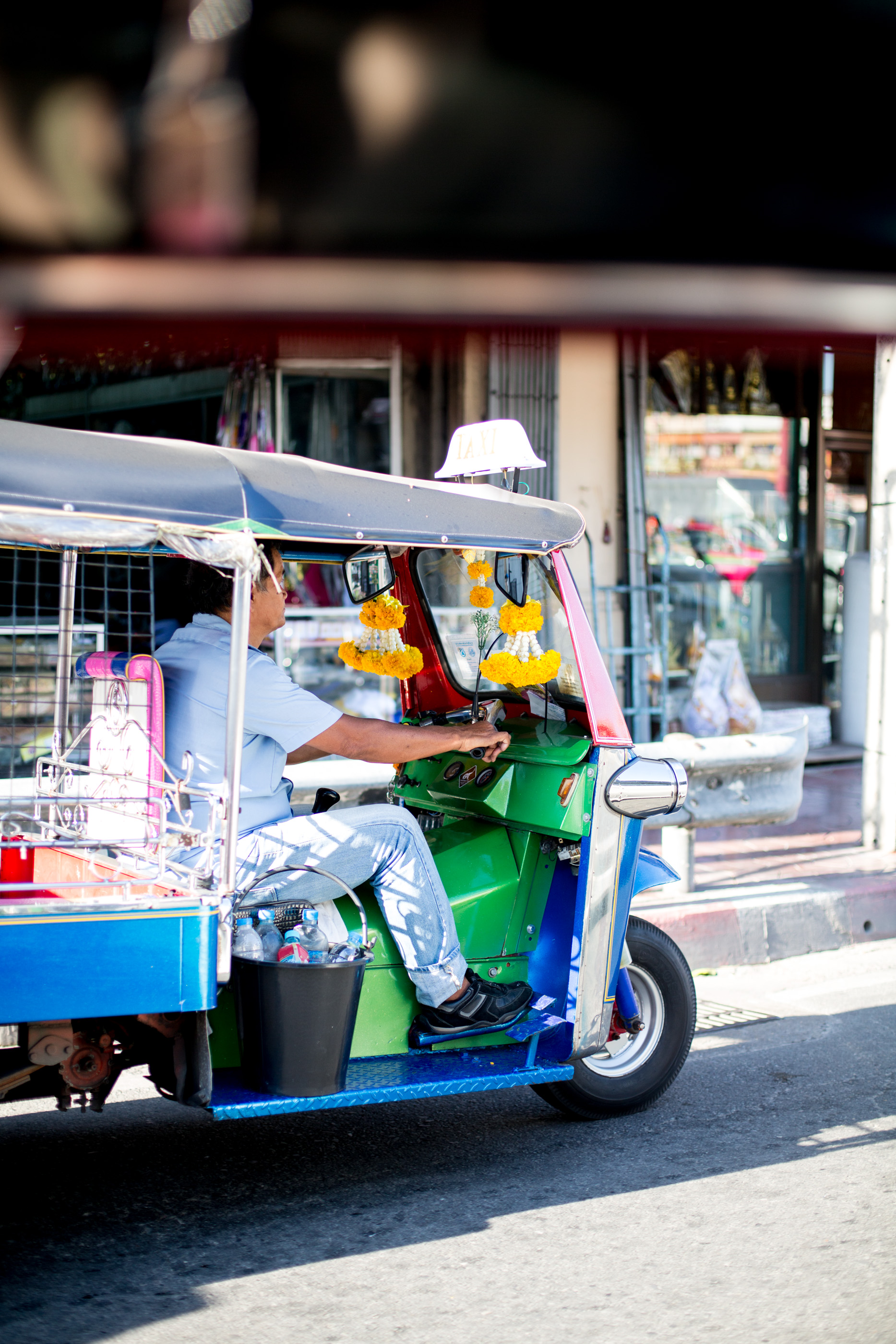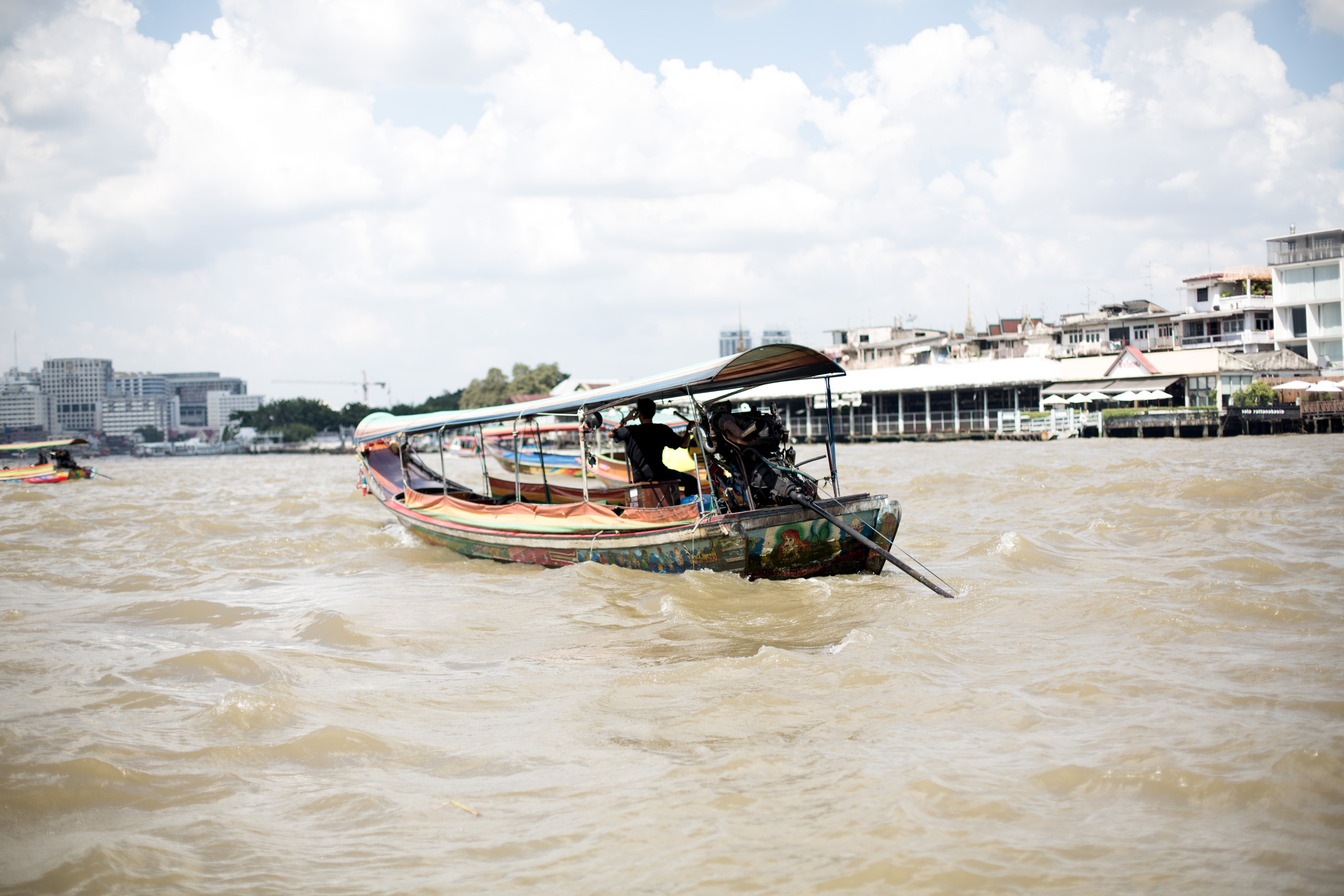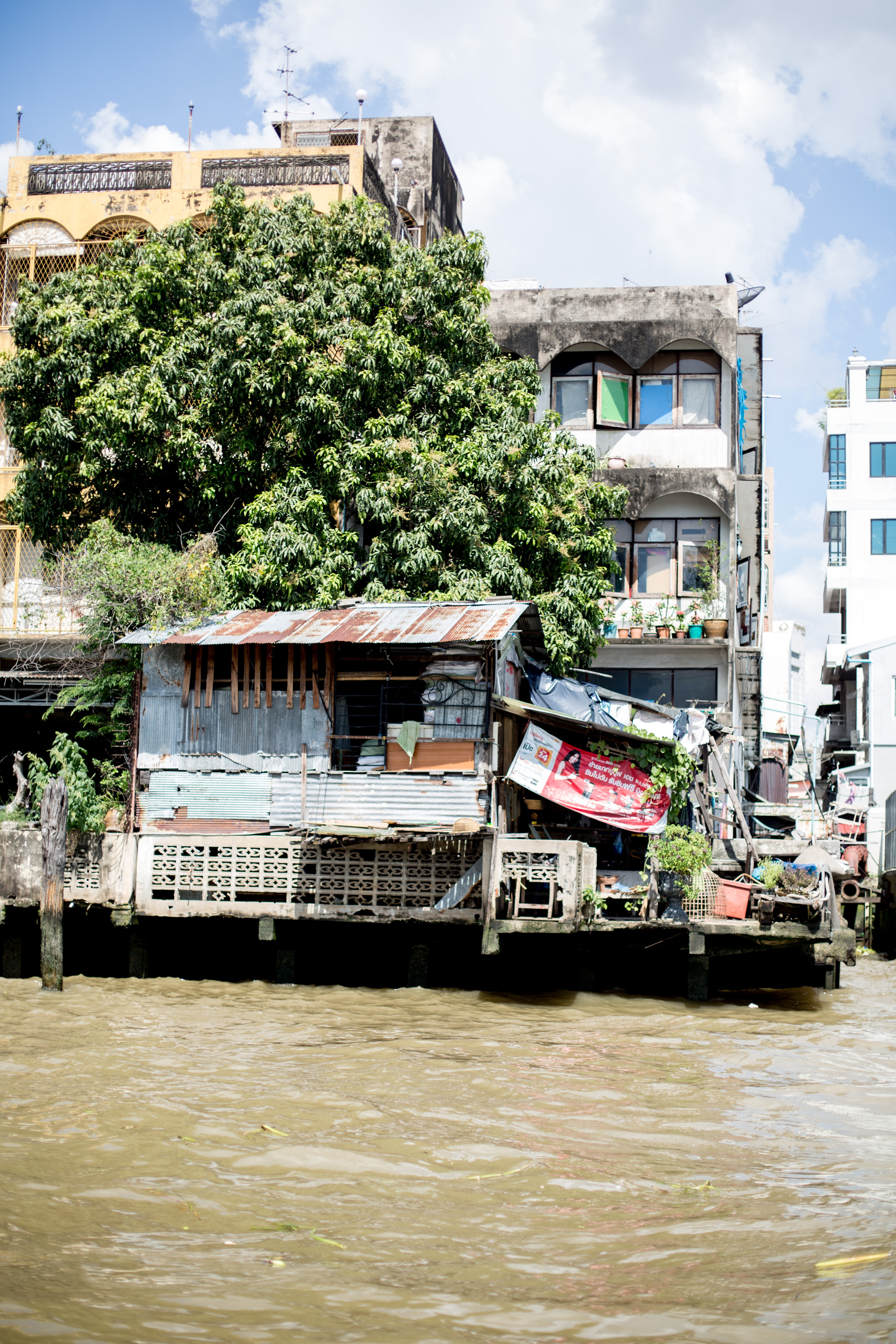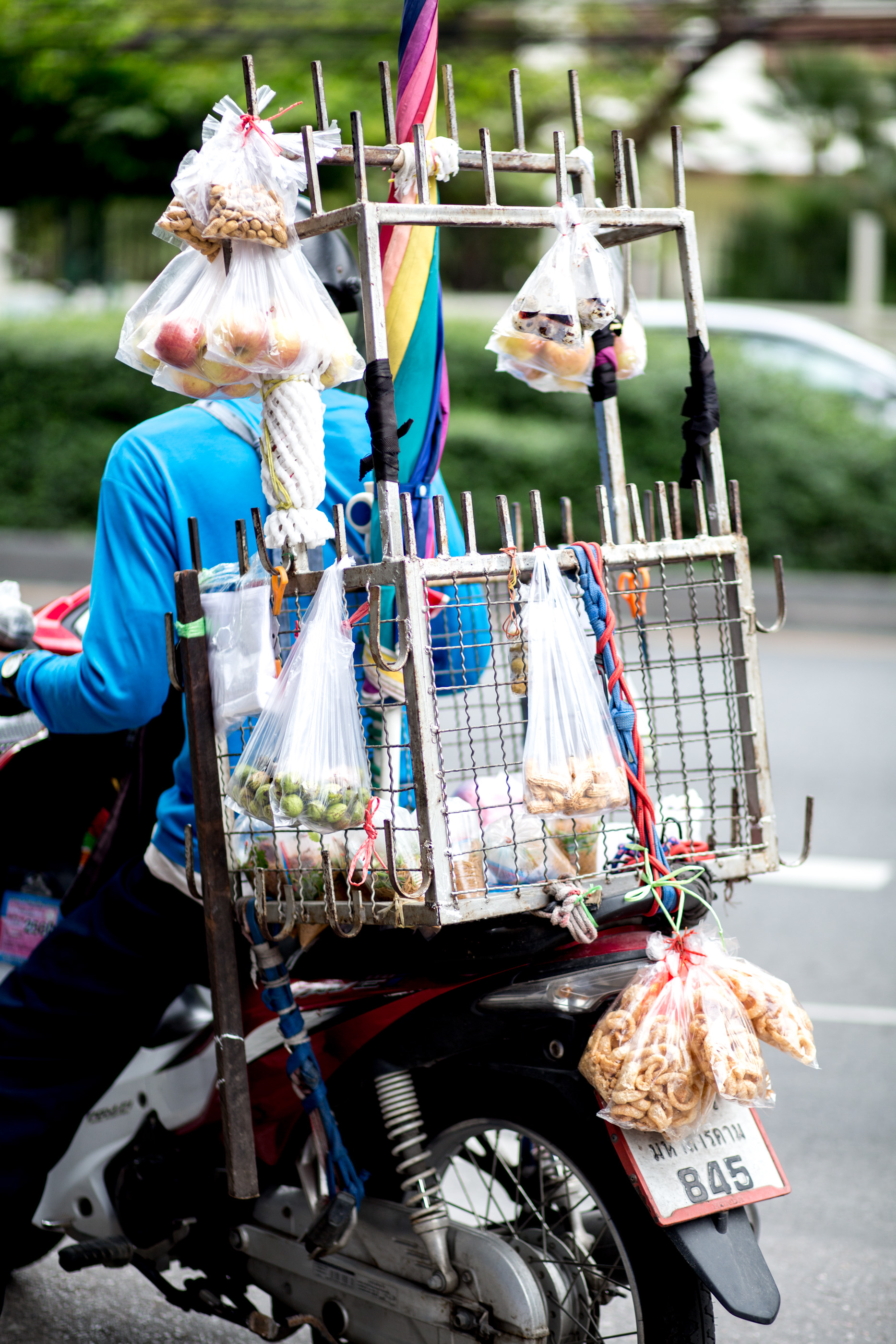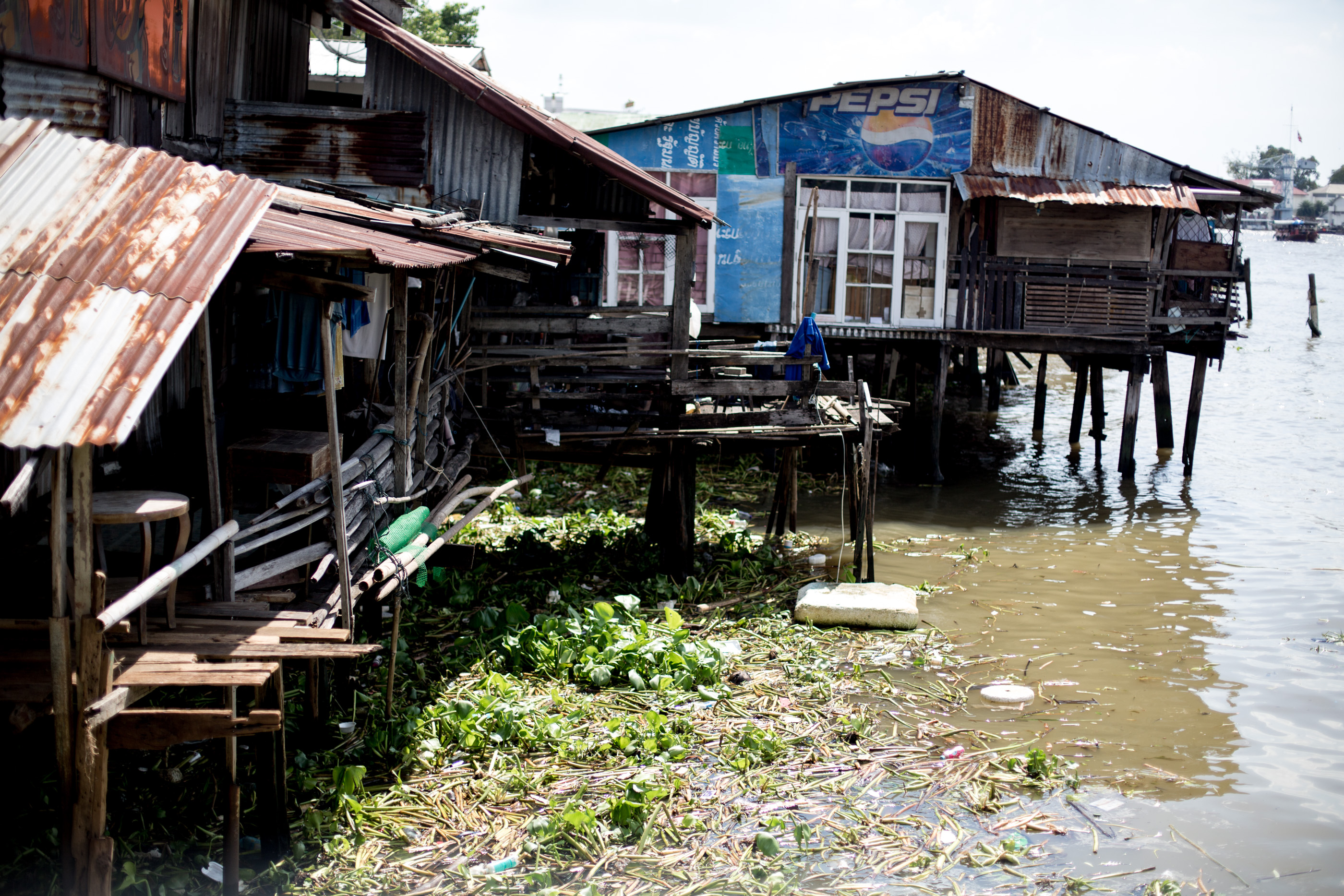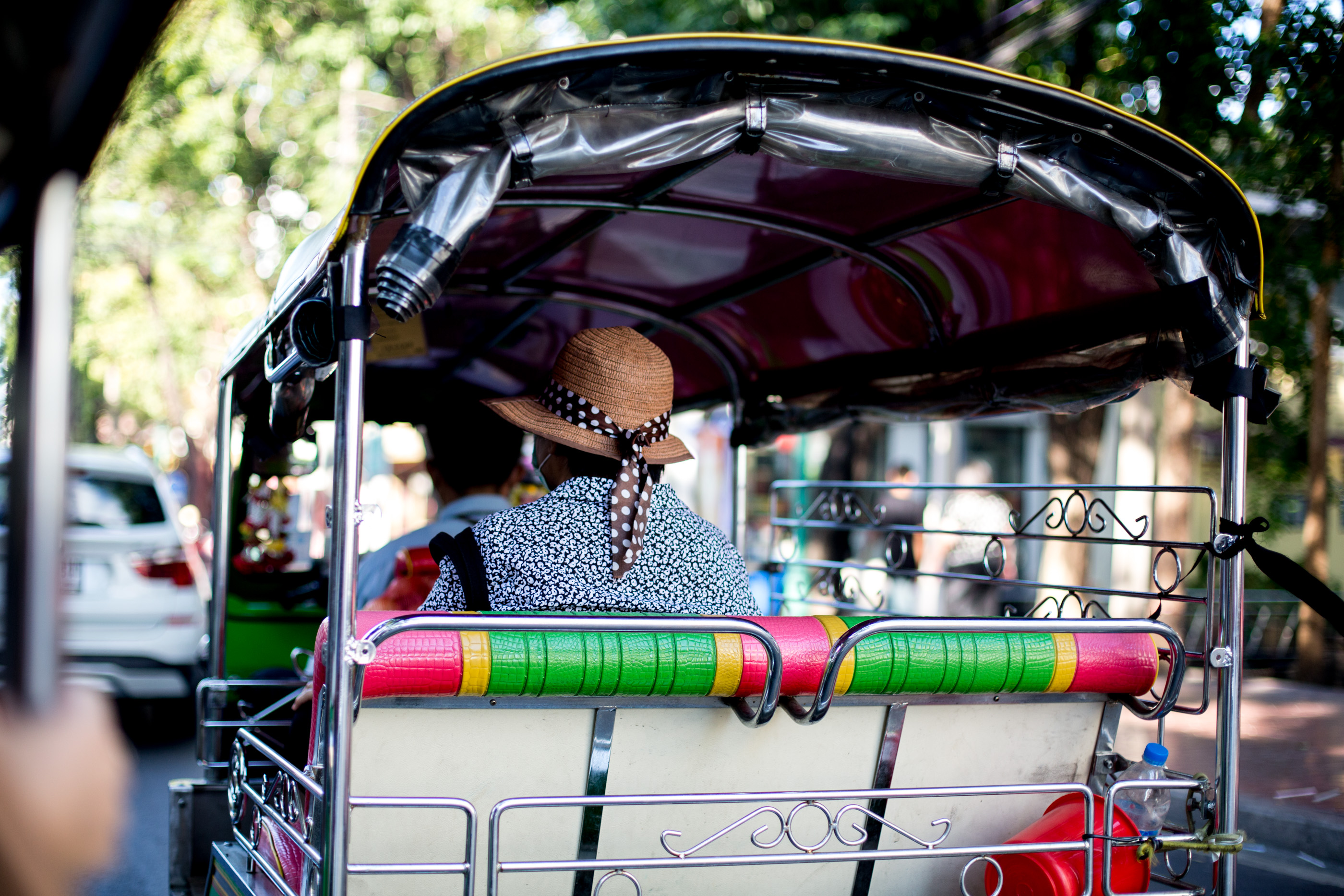 ---
48 hours in Bangkok is ideal especially if you're flying into the city before exploring the south or north of Thailand as we were. The city is hot, fast paced and hectic so two days felt enough. It's enough time to explore the key sights but equally relax and enjoy your hotel and just discover your local areas too.