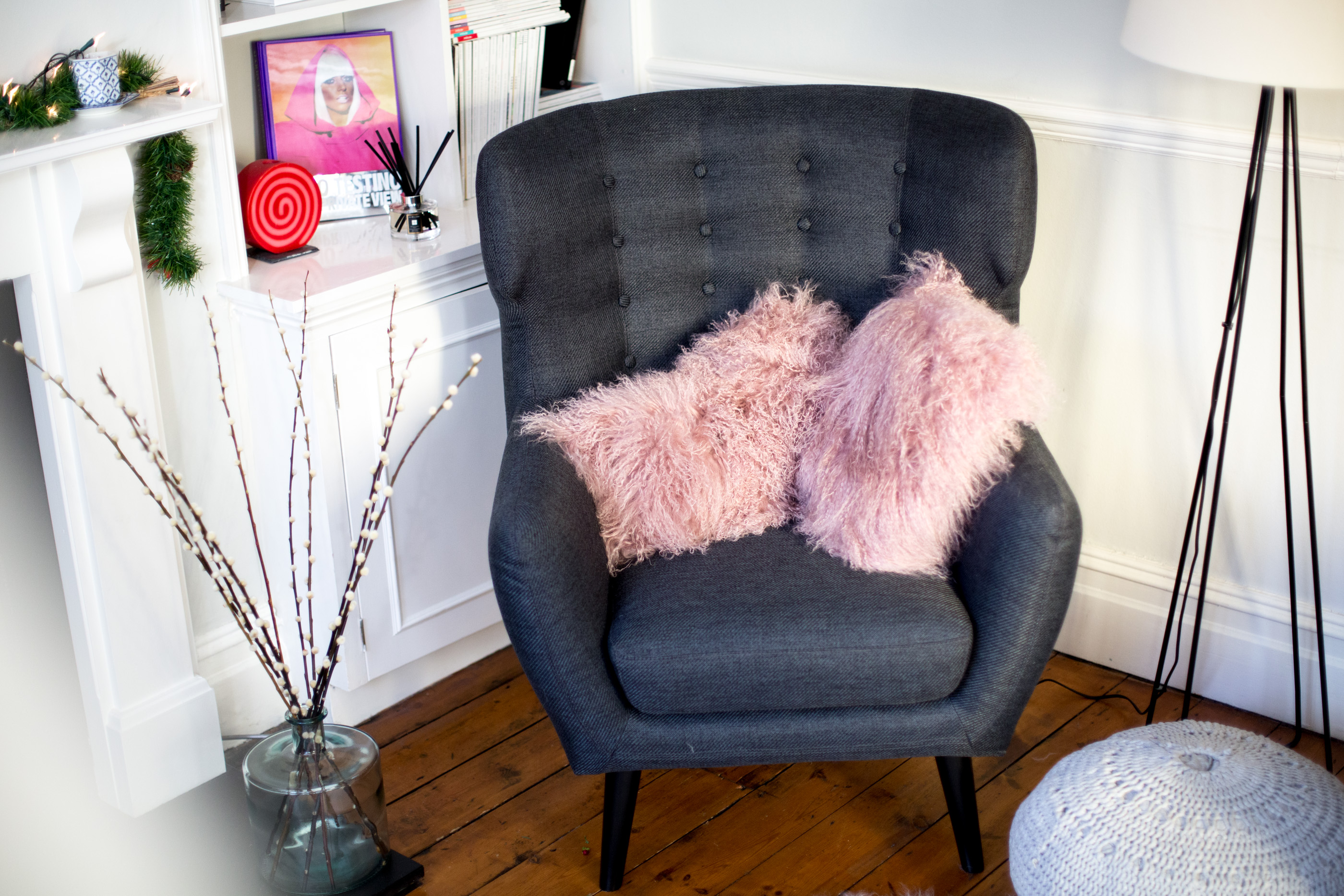 ---
My Top Five Tips To Refresh Your Home This Winter
---
As a fully fledged adult these days, home decor has become quite a big part of my life. It's not something I all that often share with you here on mediamarmalade, but as I start to give my home a little revamp after three years of being settled, I thought i'd share some of my tips, decor inspiration and ideas with you too. And as timing would have it, Jase and I are also looking to buy a house with potential renovation involved (he's an architect so we may as well maximise the talent), so this little segment could become an even bigger part of ye old blog in the future. But for now, when starting afresh or total renovation isn't quite on the cards, I wanted to share some of my top tips & simple ways to refresh your home and give it a touch of 'newness' for the season ahead.
It doesn't have to cost thousands and thousands, and you don't need to move house to make your home feel all new and exciting again.
So whether you currently rent a flat or house, are a fully fledged home owner, are a new buyer, or simply looking for a little inspiration, hopefully these tips will inspire you to make some small updates to your abode, and help you find quick and simple ways to refresh your home this winter.
---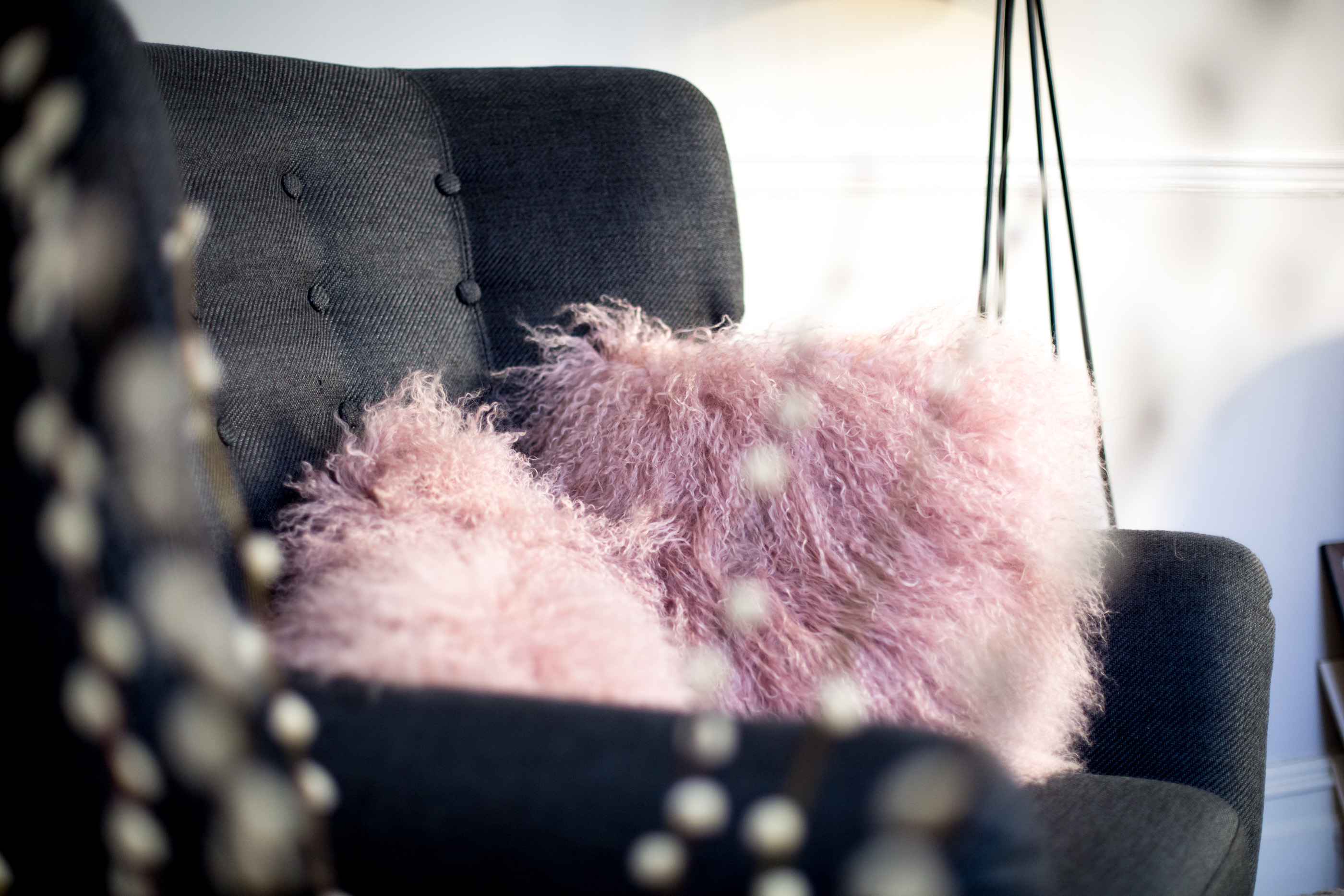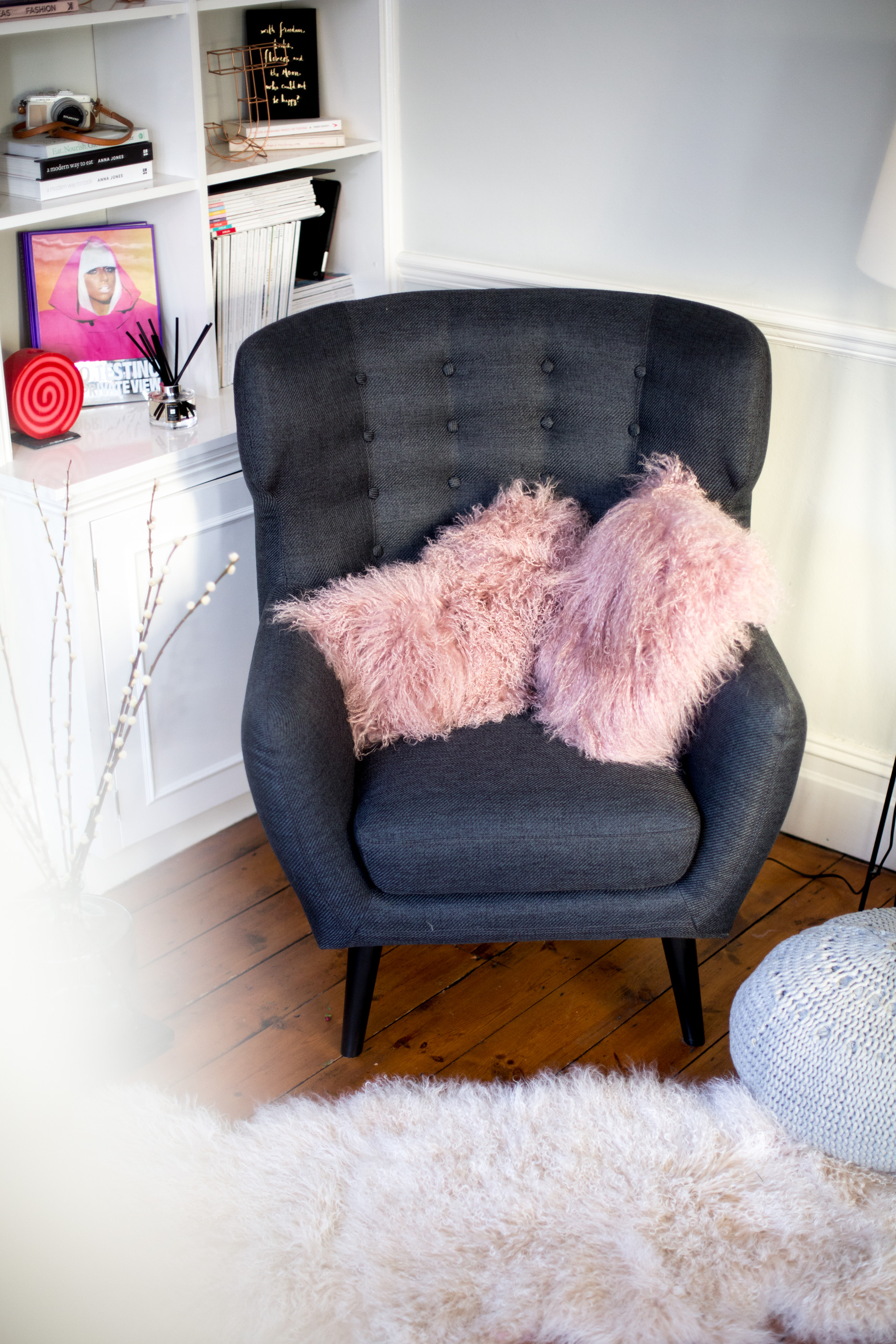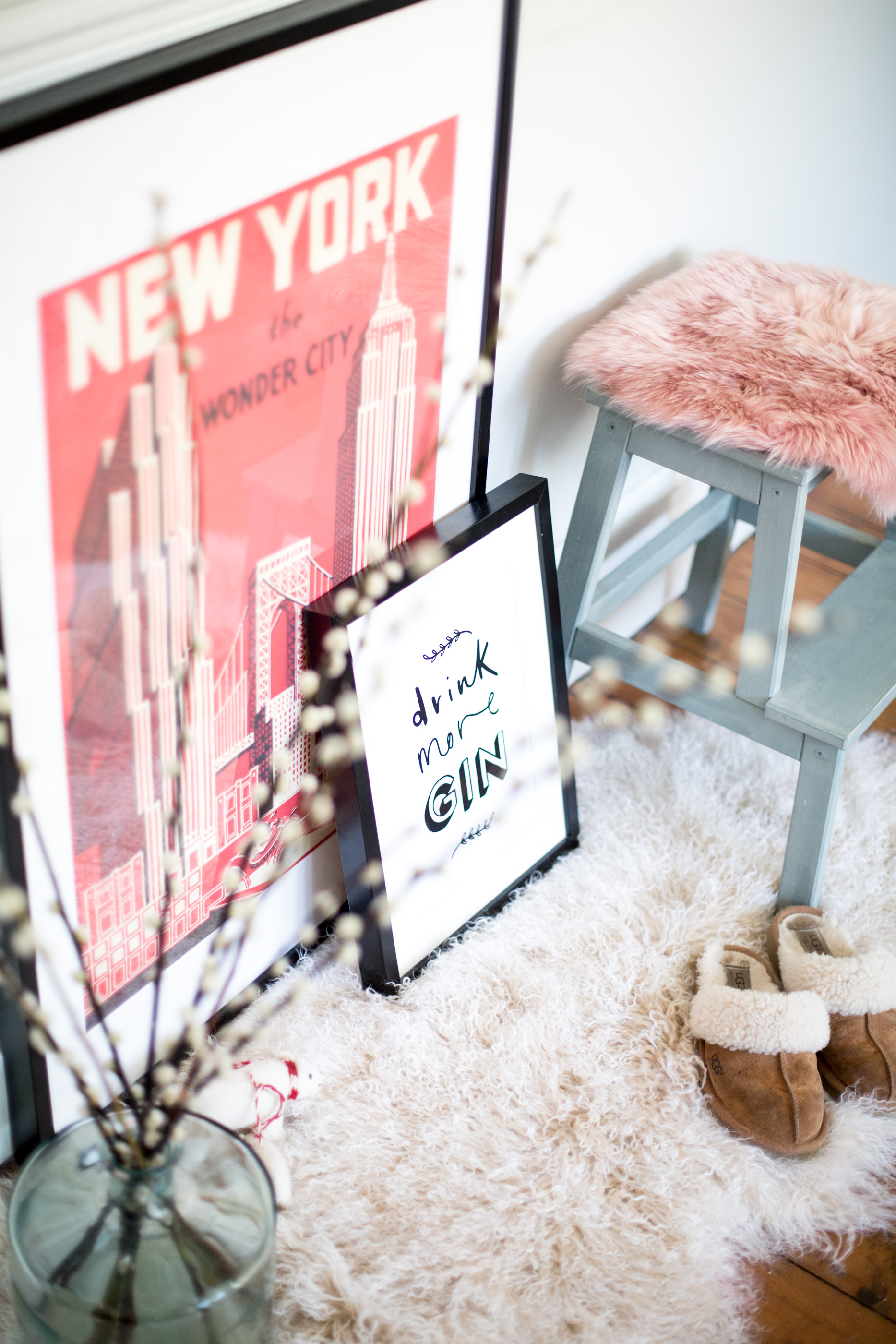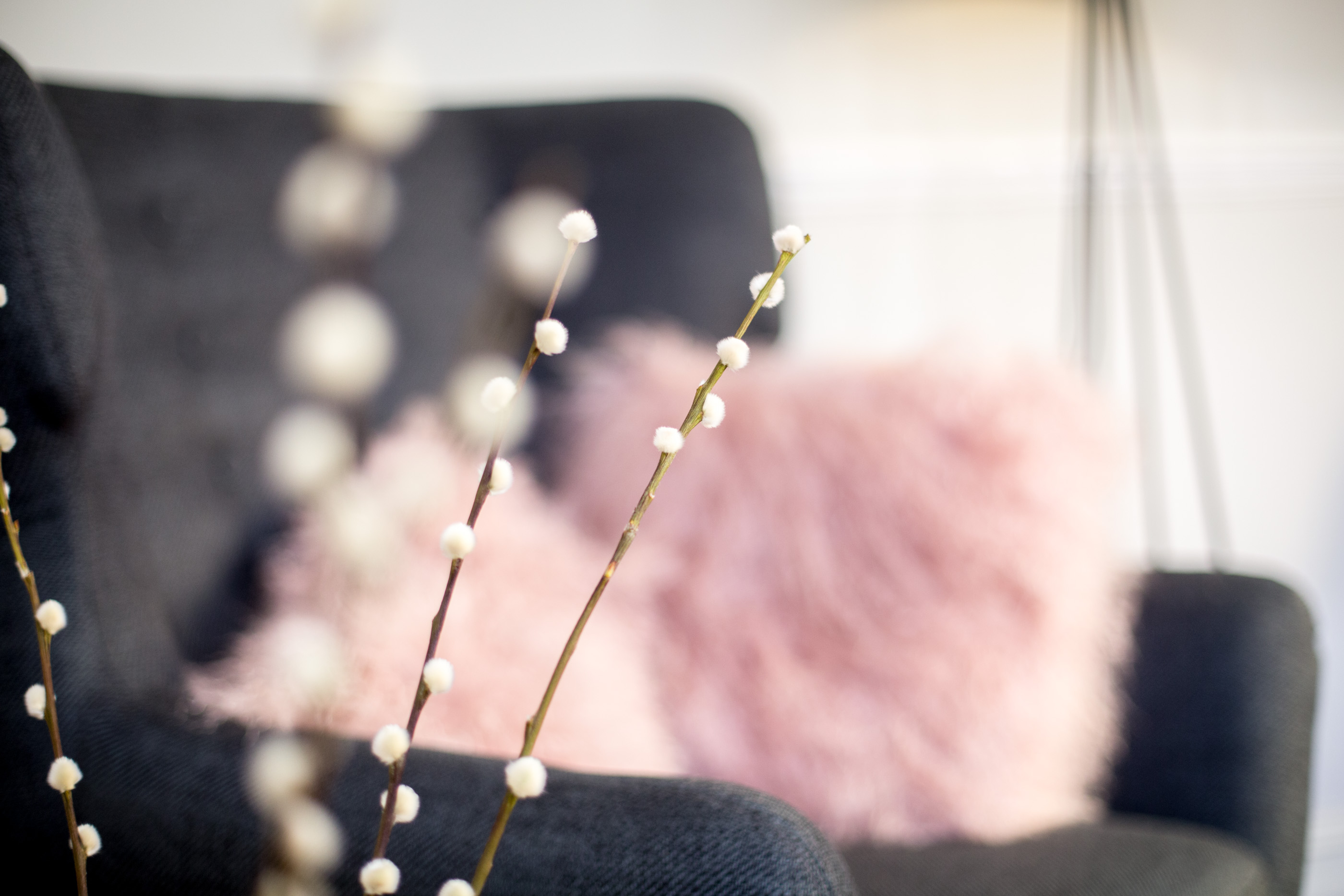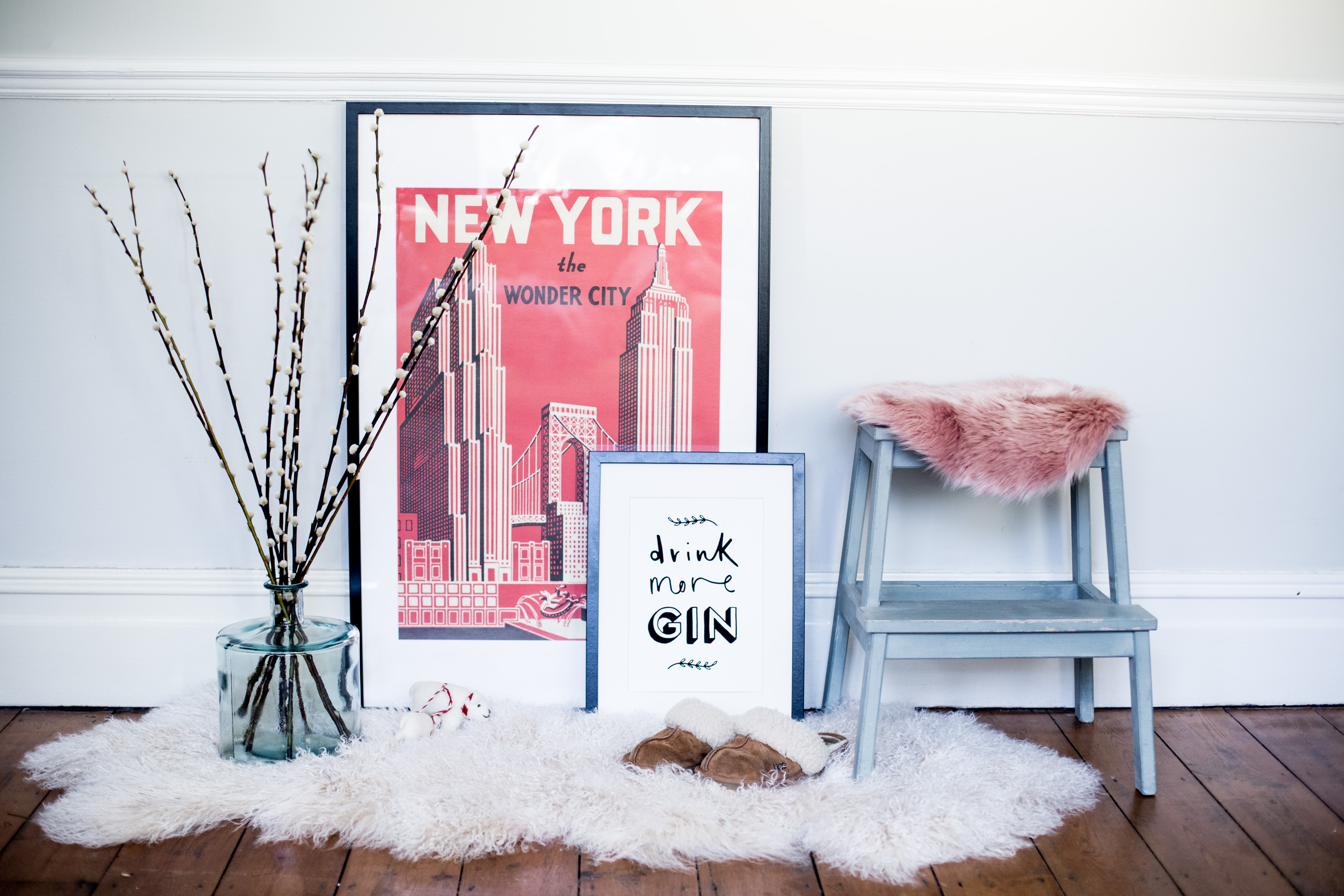 ---
FIVE TIPS TO HELP YOU GIVE YOUR HOME A REFRESH THIS WINTER
Get Your 'KonMarie' On
Okay first things first, and this one's free, sometimes the biggest difference can come from simply giving your house a total, top to bottom, spring clean. Marie Kondo has inspired a generation of KonMarie converts (the life changing magic of tidying if you've not yet discovered this wondrous way of living), and I have to say, whilst I'm not folding my socks into an army of soldiers, the feeling of liberation that comes with giving your home a total overhaul is second to none. Earlier this year I stripped the entire apartment, from the cupboards I'd hoarded and hidden things in for three years, to the shit i'd forgotten about under my bed, and I was absolutely ruthless. Do i need it, do i use it, would someone else benefit from this? I cleared so much out and felt absolutely incredible afterwards, not only that I was able to donate so many bits to charity and to family & friends.
And of course the best thing about a top to bottom tidy, is that you can start building your home back up afterwards, finding new homes for things and new ways to organise your belongings. And what comes with clearing out, is the excuse to invest in new things …
Small Touches
Which leads me very neatly to the 'small touches' trick. I am a constant updater of my home rather than a once a decade overhaul (my Pinterest boards are constantly inspiring my home updates), and so investing in little bits for my home is one of my favourite things to do. Most recently, for the winter season i've added some incredible pieces from Amara Living to my home. You don't need to replace your entire home to make things look different and new, sometimes small touches can make all the difference.
Simple things like my new tibetan sheep skin blush pink Amara cushions (I have this one & this one) in my bedroom & in the lounge, which gives both rooms just a lovely warmth and sense of hygge. To the new sheepskin rug i've added in the hallway and combined with some of my favourite prints & a DIY IKEA footstooll, all of which is very simple but makes walking into the house feel so much more welcoming & luxe. I always admire homes with styled and purposeful corners and hallways, and giving my own hallway this little bit of decor makes it feel far more exciting than simply a plain old corridor. And on top of that, i've changed our hallway lighting to match the scandi vibes & black trim of our prints with the Amara Vinti Pagoda Pendant Light. All super simple updates, but that generally have given each room a new slightly luxe and cosy upgrade.
A Lick Of Paint
Last year Jase took the time to paint our walls a bespoke slightly soft duck egg come grey colour, the change in wall colour from magnolia to something more bespoke, clean and warm made such a difference to our home. And more than that everything now feels very colour coordinated, with the dark tones of our furniture with the duck egg tones of the accessories, all finished off with wonderful pops of blush red & pink. My Amara cushions work so well with the wall colour it makes everything just come together, and i have to say giving your home some fresh paint and colour will make it feel brand new without needing to move home. It can seem like a daunting task, but if you take on each room one at a time, you can probably do your lounge, kitchen and bedroom in a weekend alone.
Recycle & Rearrange
As a child I used to rearrange my room at least once a month. It was the odd Saturday or Sunday when I started to feel the need to give things a tidy and change up, i'd draw out my room and shuffle things around to see how it could all work together. I'd spend hours and hours and hours moving things and rearranging everything, and by the end i felt like I had a totally new bedroom. And whilst a house is a slightly bigger thing to juggle, to this day I still constantly look at ways to shift things around to make it feel new or a better use of the space.
Take my Fortnum and Mason hamper for example, this is an item i've had since i was about 6 years old, first off it was my toy box, it soon then became a bedside table, most recently it was a storage box for our bed wear, but as part of my new season spruce up, i've reinvented the box once more. Now it acts as a stand alone unit in our bedroom (still stuffed to the brim with bedding), simply throwing a shearling rug onto & piling on my books & candles, it is a feature in it's own right now. Delivering both style and function.
Statement Pieces
And finally, if you're really feeling motivated to give things a fresh look this season, then investing in some new furniture is another great way of making your home feel different and new without having to move entirely. Whether it's a new sofa (i'm obsessed with getting a velvet sofa right now), new blinds, that bed you've wanted for ages (please santa), or a new coffee table, statement furniture can refresh the aesthetics of your home considerably. Most recently Jase and I invested in an armchair for our lounge, I wanted to create a cute snug in the corner of our lounge as a place to sit and read, and generally just chill out. The armchair was a small investment relatively speaking but completely changed the feel of our otherwise quite plain book shelves & an empty corner of the room.
Next on my hit list is this incredible fur bean bag … i mean how cosy!
---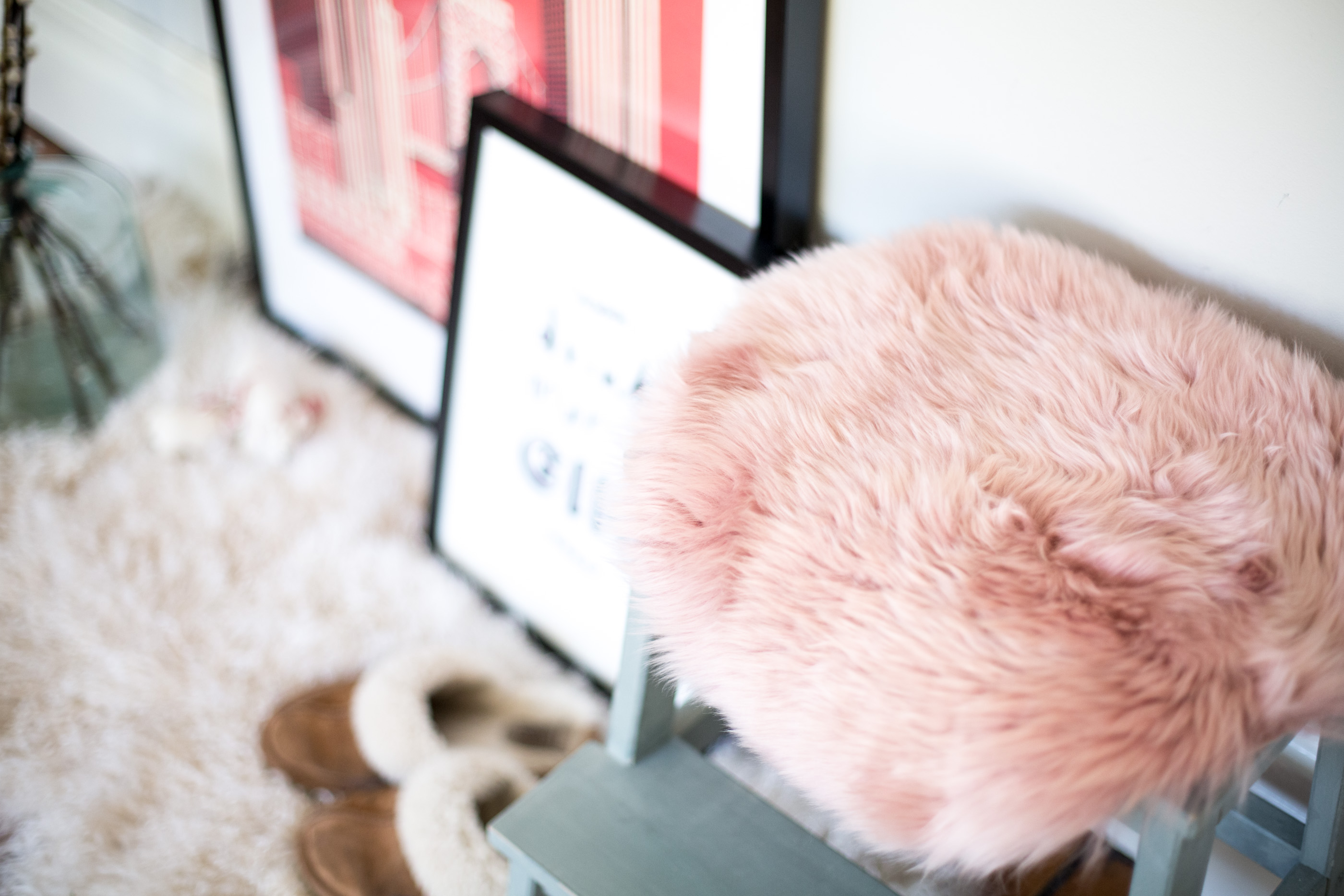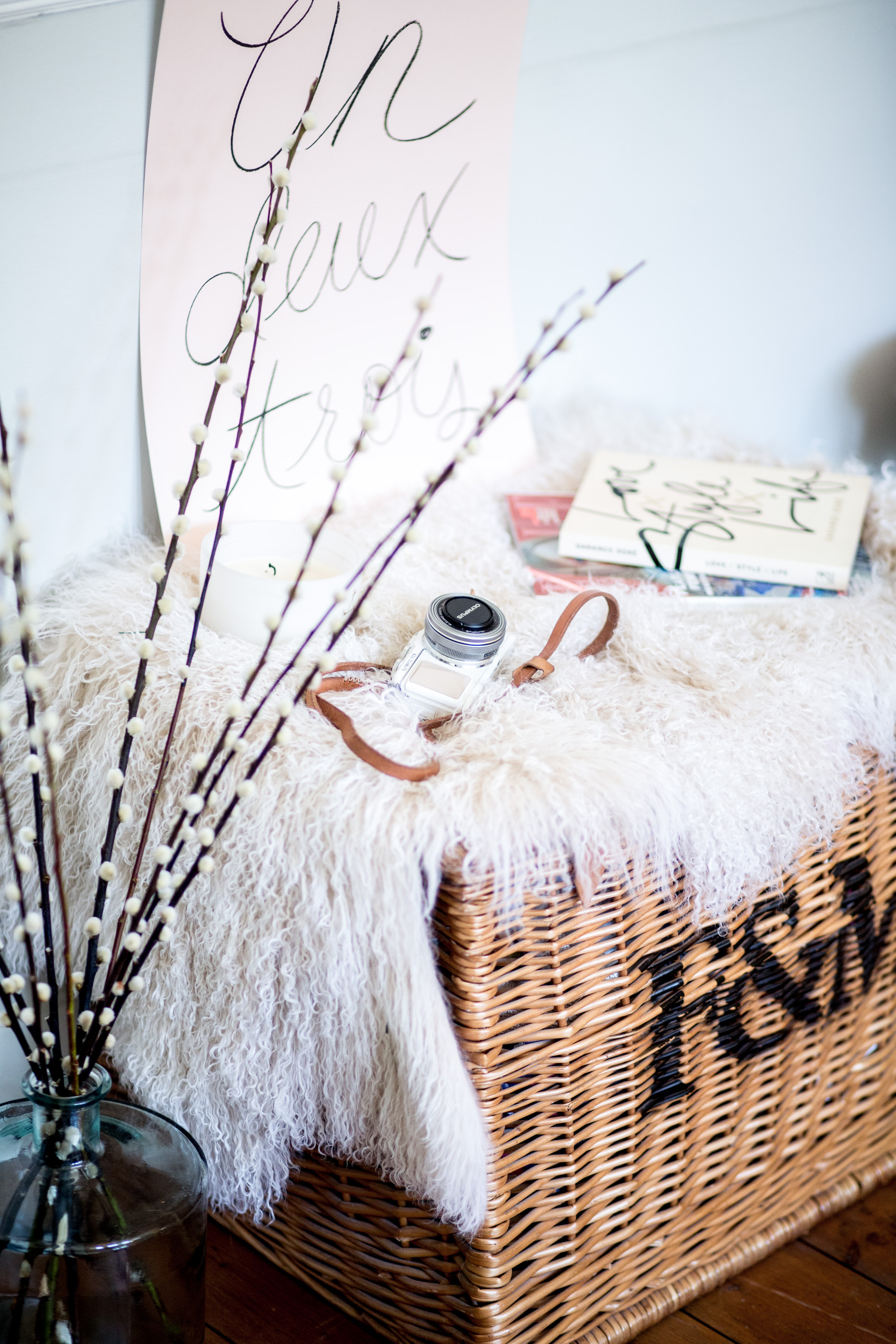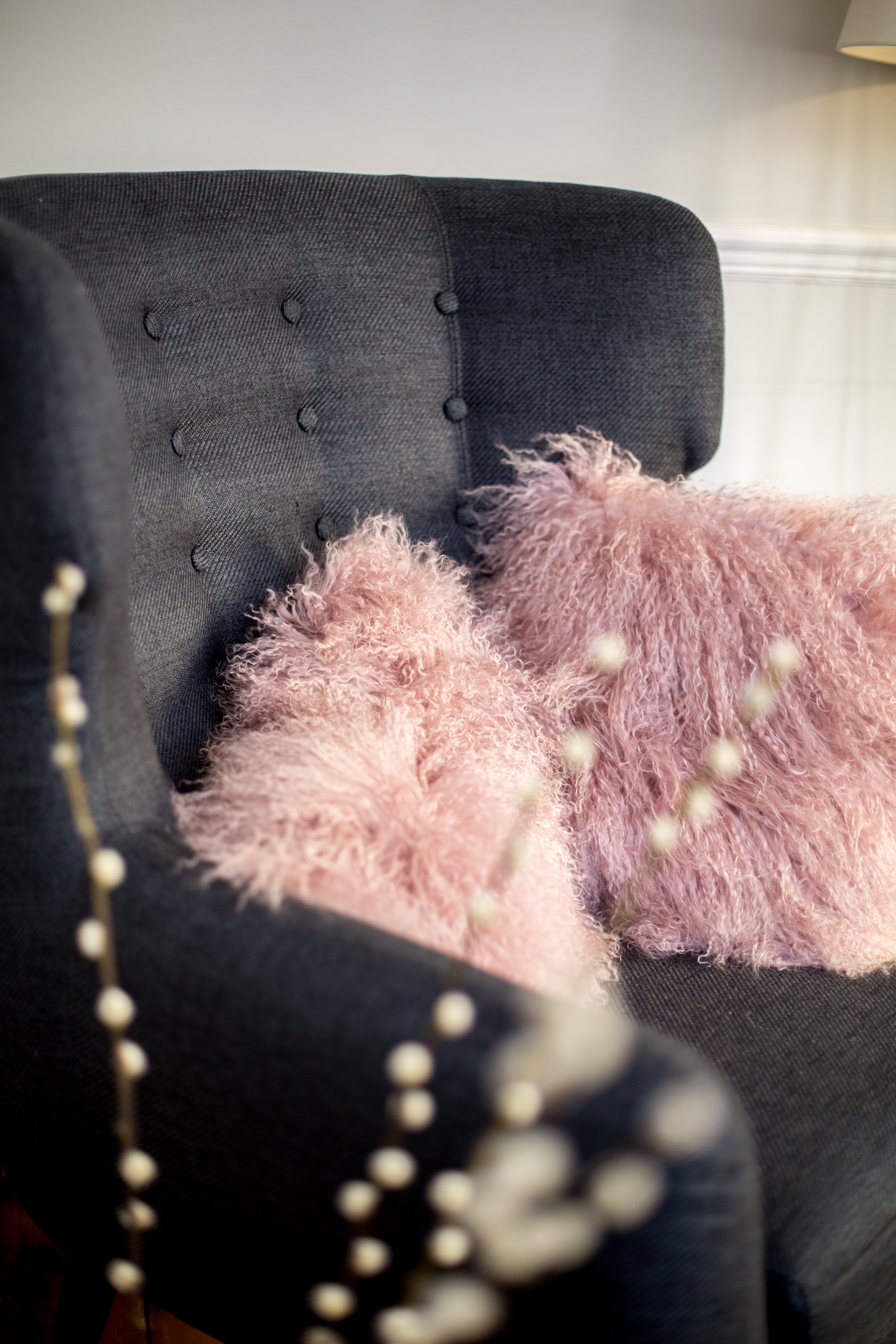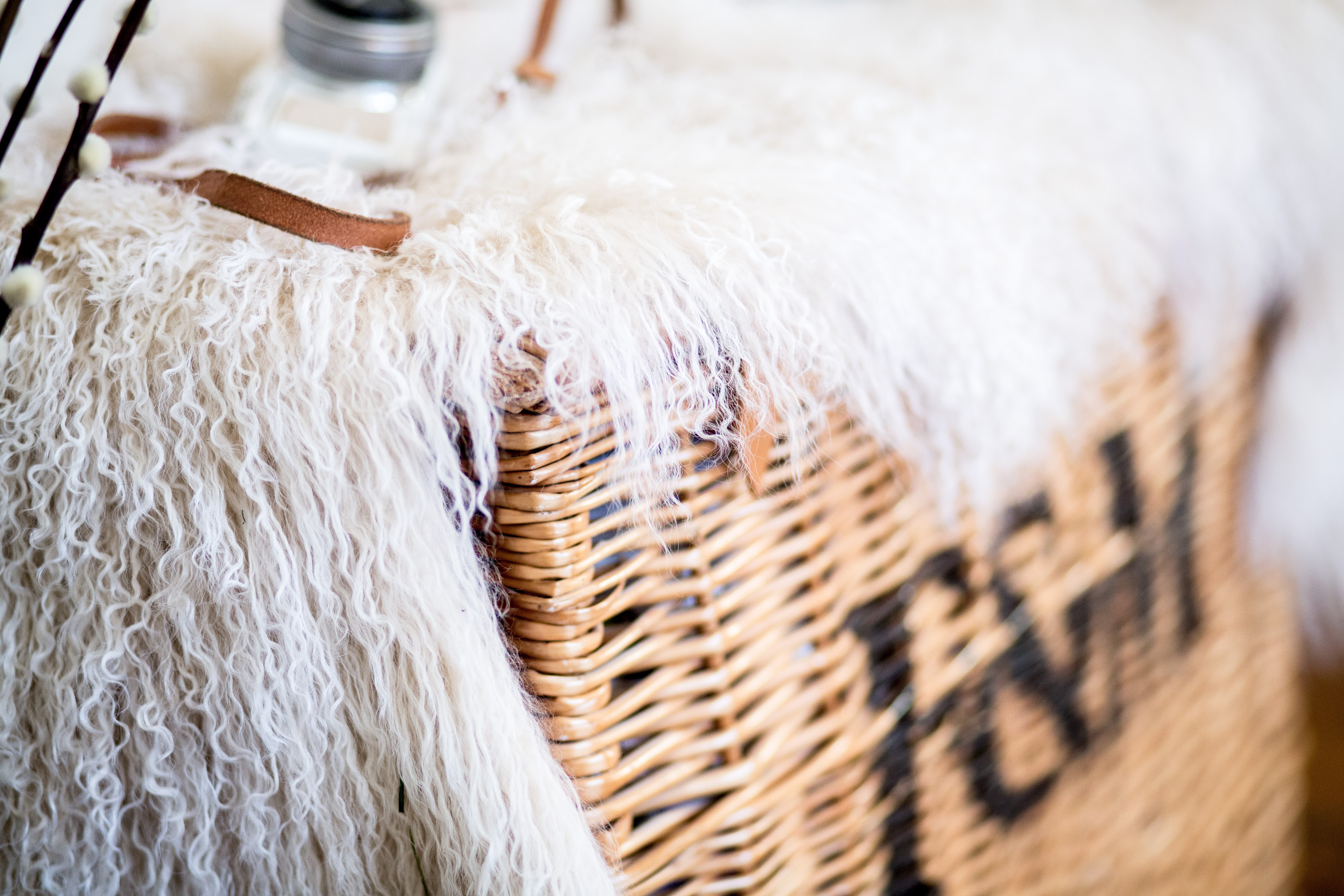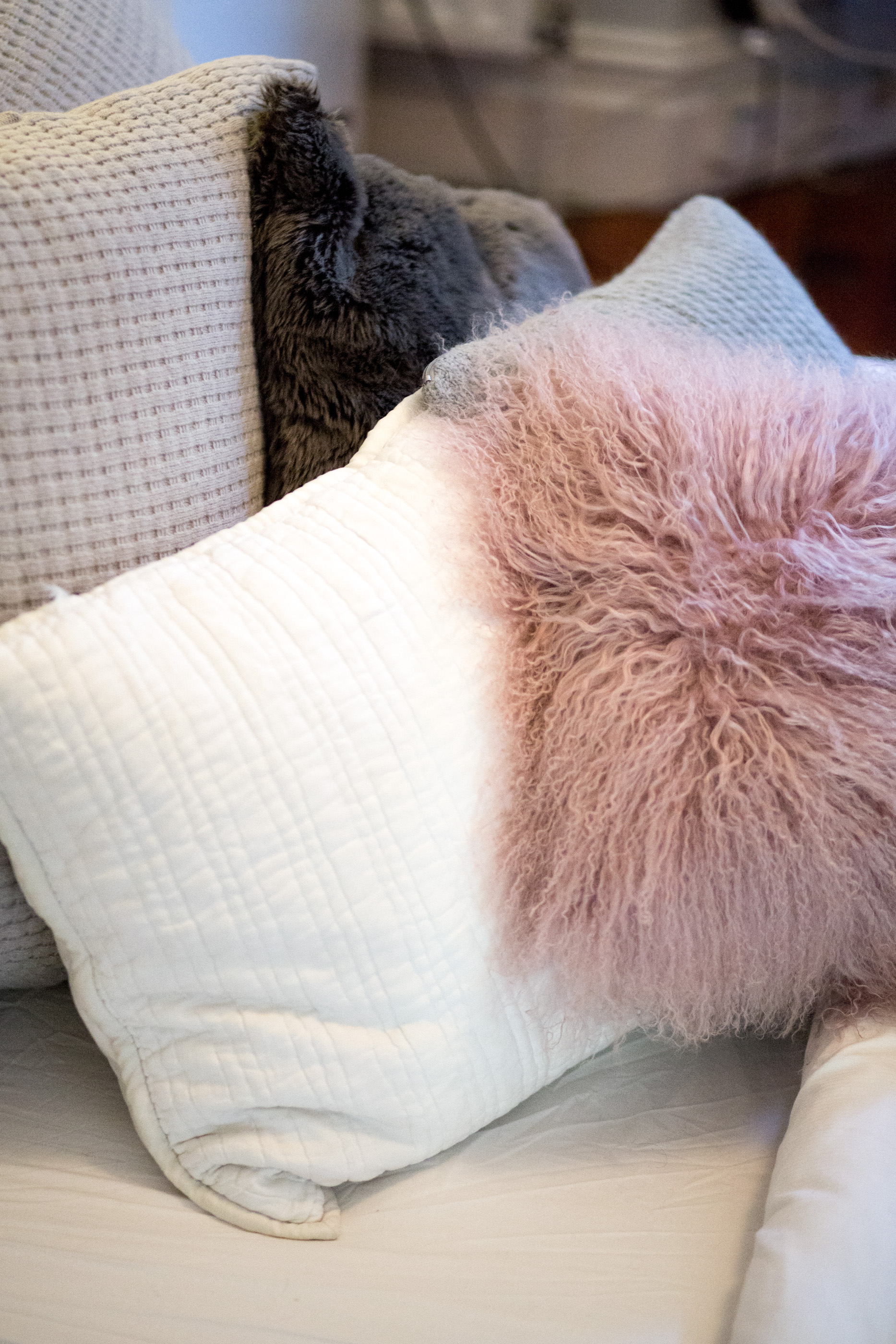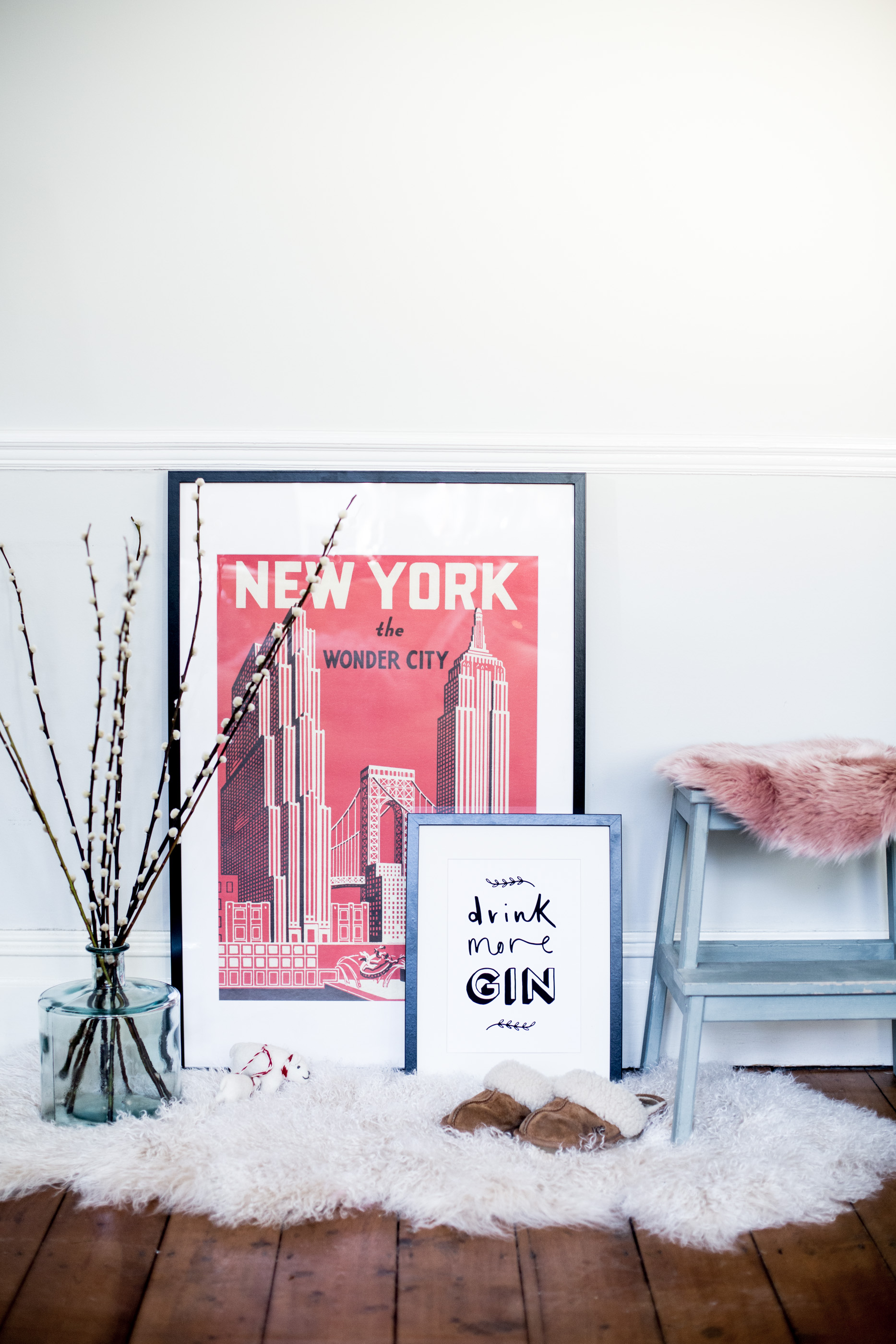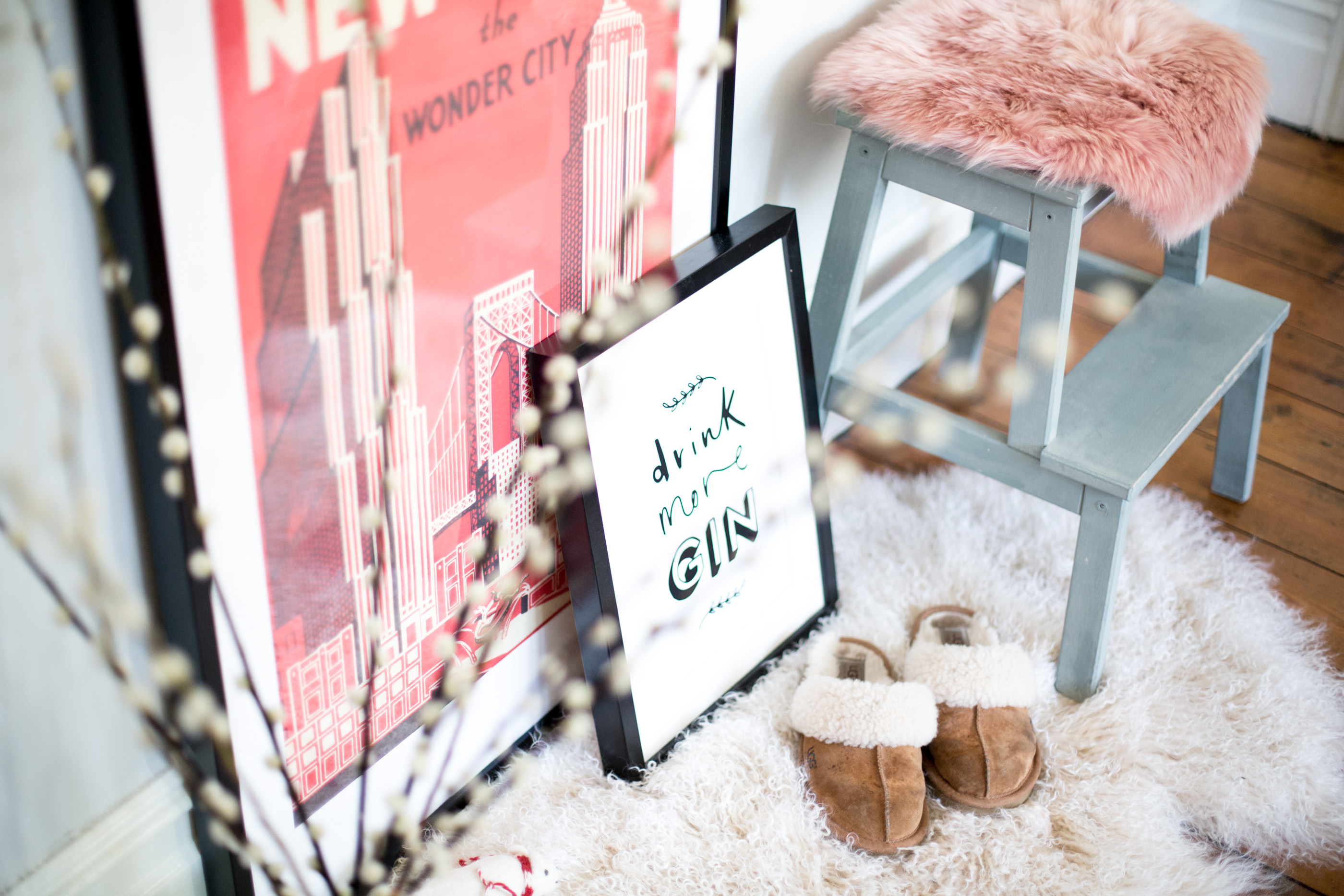 ---
SHOP MY HOME REFRESH EDIT


---
So there you have it, five very simple home update tips and tricks, that can be as cheap or expensive as you like, but that can very easily make your home feel very new, fresh and exciting again. If you're in the mood for a little home updates then shop my edits above and I can't recommend Amara Living enough for some luxe home furnishings & decor inspiration, I'm so grateful for them supporting this feature with me today and kicking starting my home decor series.
---
Do you have any tricks to help you keep your home a refresh this winter?