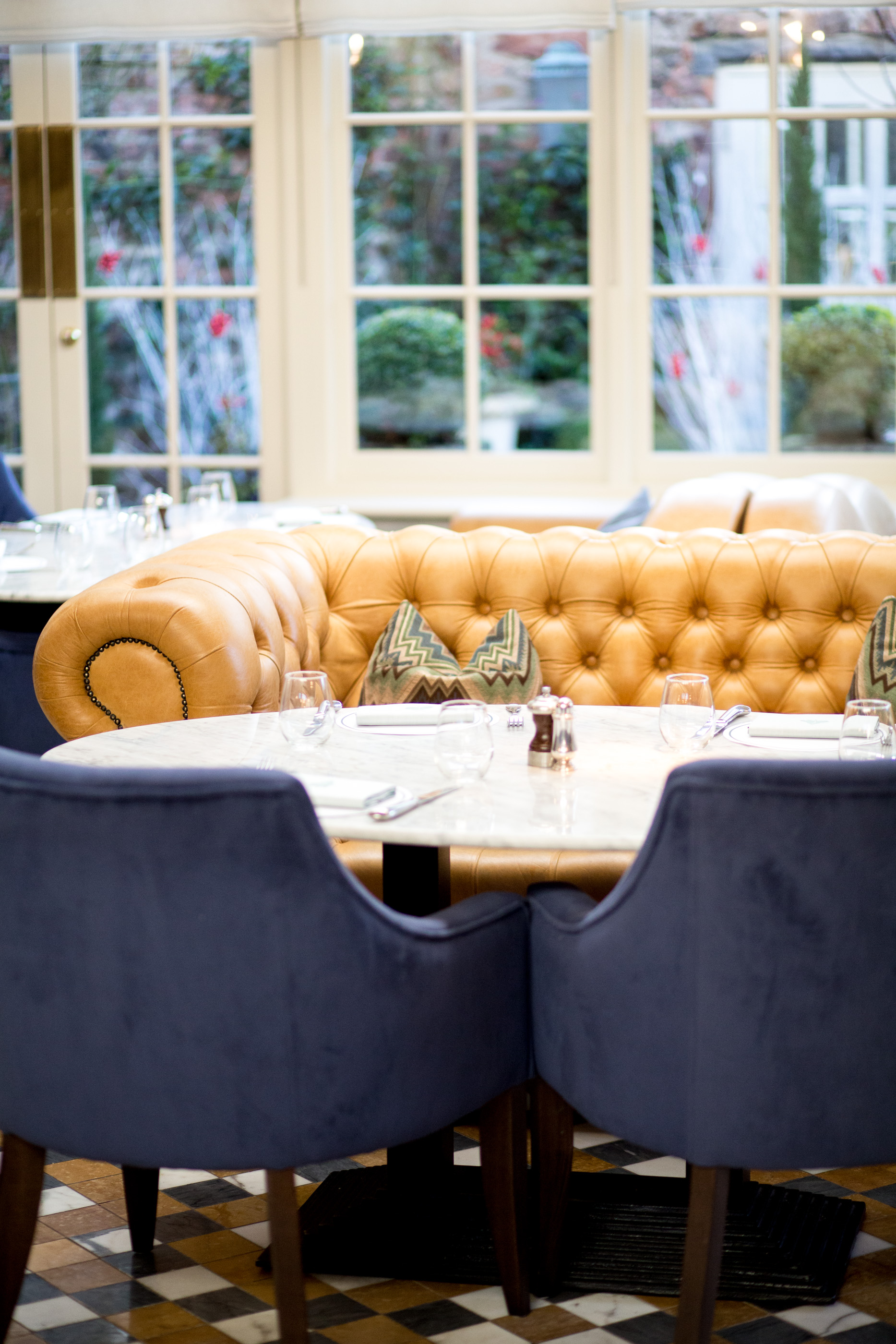 ---
The Art Of Brunching: Learning From The Best.
---
I bloody love brunch. It's my favourite weekend activity and i've certainly spent a good few years trying out the UK's (and the worlds) finest brunches. But the great thing about brunch is that it's super easy to do at home too. So today I wanted to share three of my most favourite brunch recipes as inspired by some of my most loved restaurant brunches, so that you can spice up your home cooking too.
---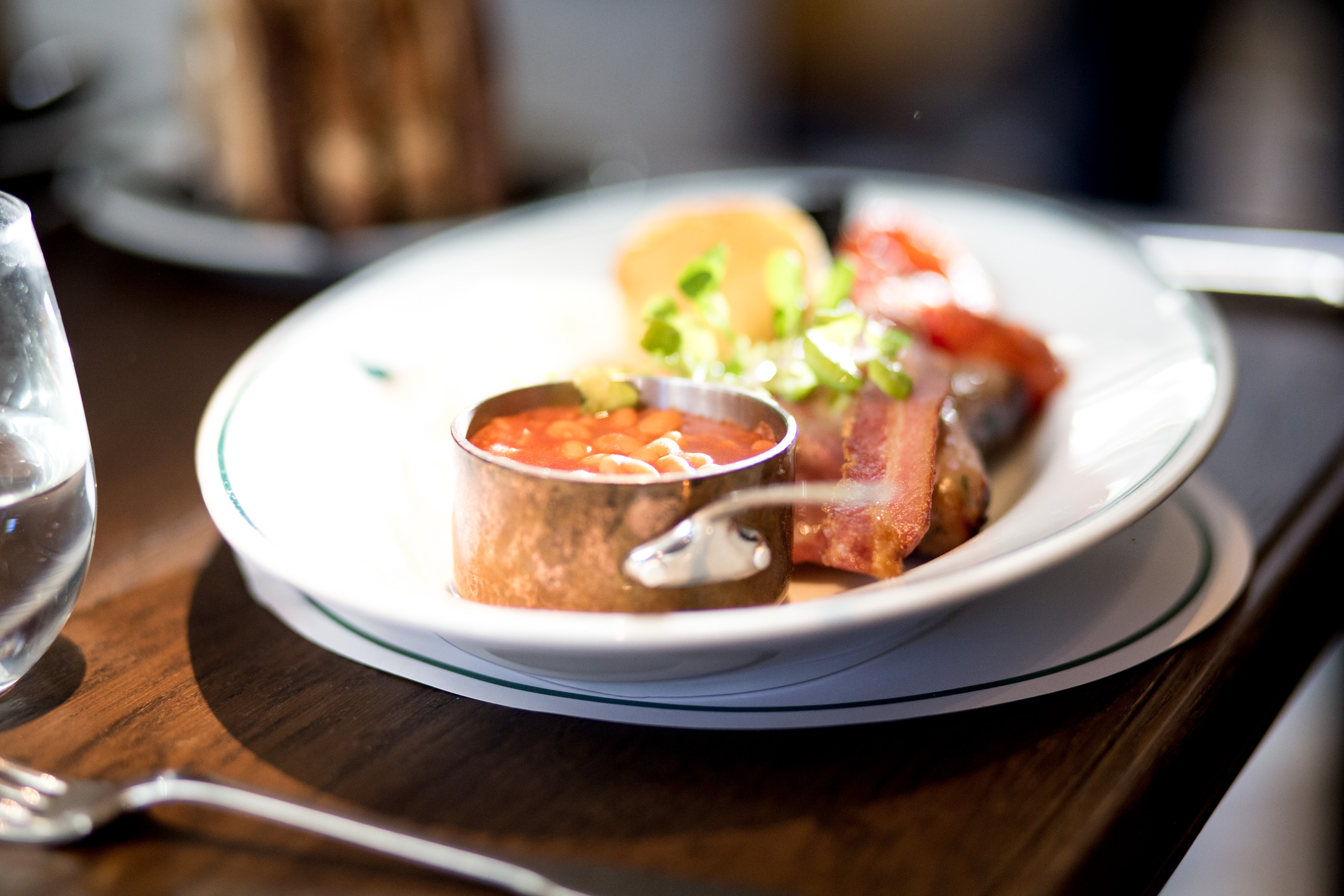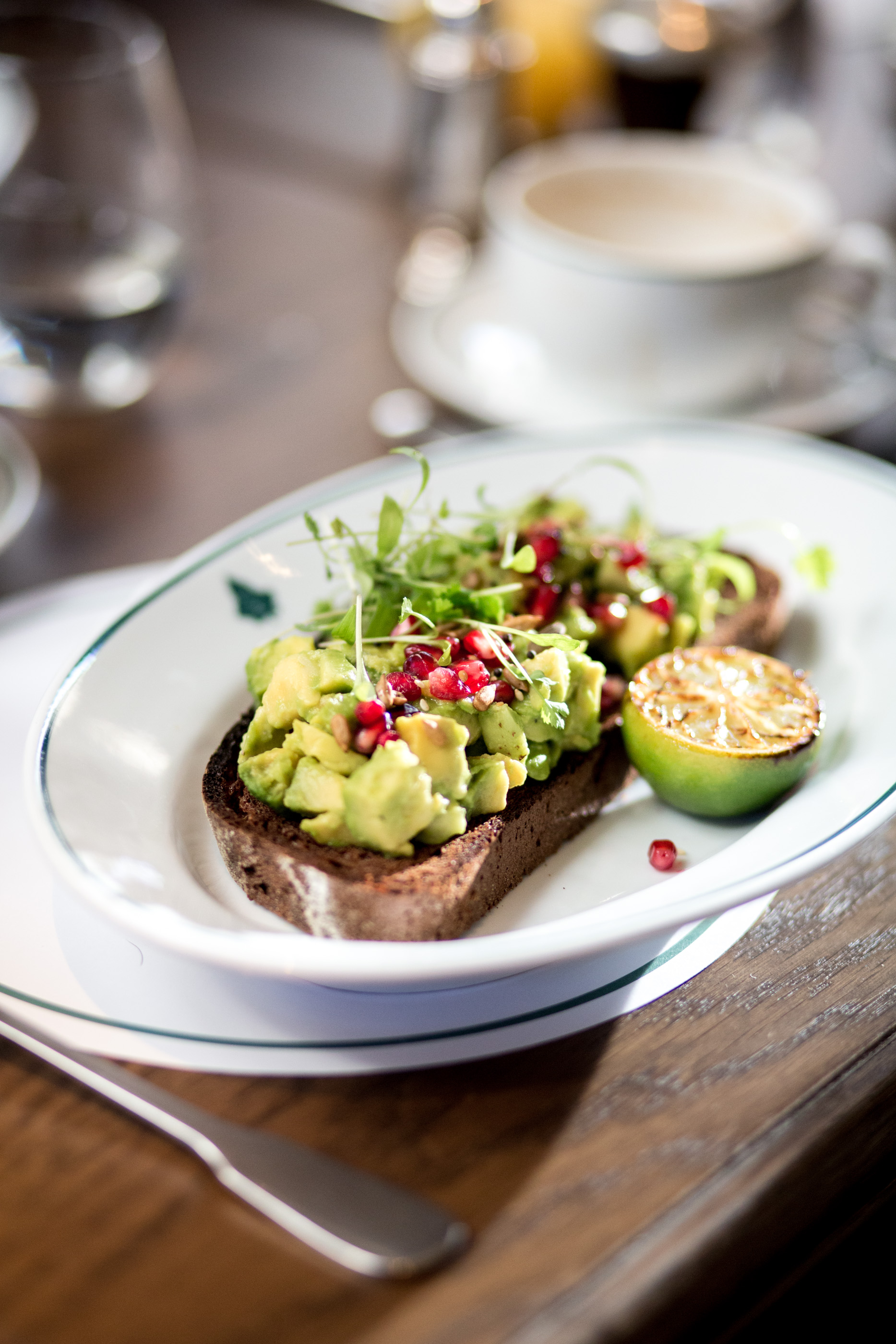 ---
THREE OF MY FAVOURITE BRUNCH RECIPES
Sweetcorn Fritters, Avocado Salsa & Poached Eggs (A Granger & Co Favourite)
Ingredients:
For the fritters (you can make about 8 fritters with this):
150g plain flour
¼ tsp baking powder
½ tsp sea salt
1 tsp ground coriander
½ tsp ground cumin
1 tsp sweet paprika
1 egg, lightly beaten
1 tsp lemon juice
350g corn kernels (cut from 3 large corn cobs)
4 spring onions, thinly sliced
3 tbsp chopped coriander
2 tbsp olive oil
Plus: 2 Eggs, 1 Avocado, a few cherry tomatoes & a pinch of fresh coriander.
Instructions:
In a bowl, simply mix all the ingredients together, popping in the egg, water, spring onion and coriander last and mix into a batter. Then pour two tablespoons worth of your ingredients into your frying pan, flatten and fry until golden.
Whilst you're frying your sweetcorn fritters, pop your eggs into poach, chop your avocado into cubes, mix with some chopped tomatoes & a pinch of fresh corriander and voila. Sweetcorn fritters, poached eggs with Avocado salsa. Add a little smoked salmon to really finish things off.
Quick Note: This dish is also delicious with potato, feta and spinach fritters as an alternative to sweetcorn fritters. One of my favourite cafes in Winchester, Josie's, serves this up in the summer months.
Visit: Granger & Co, 175 Westborne Grove, W11 2SB 
---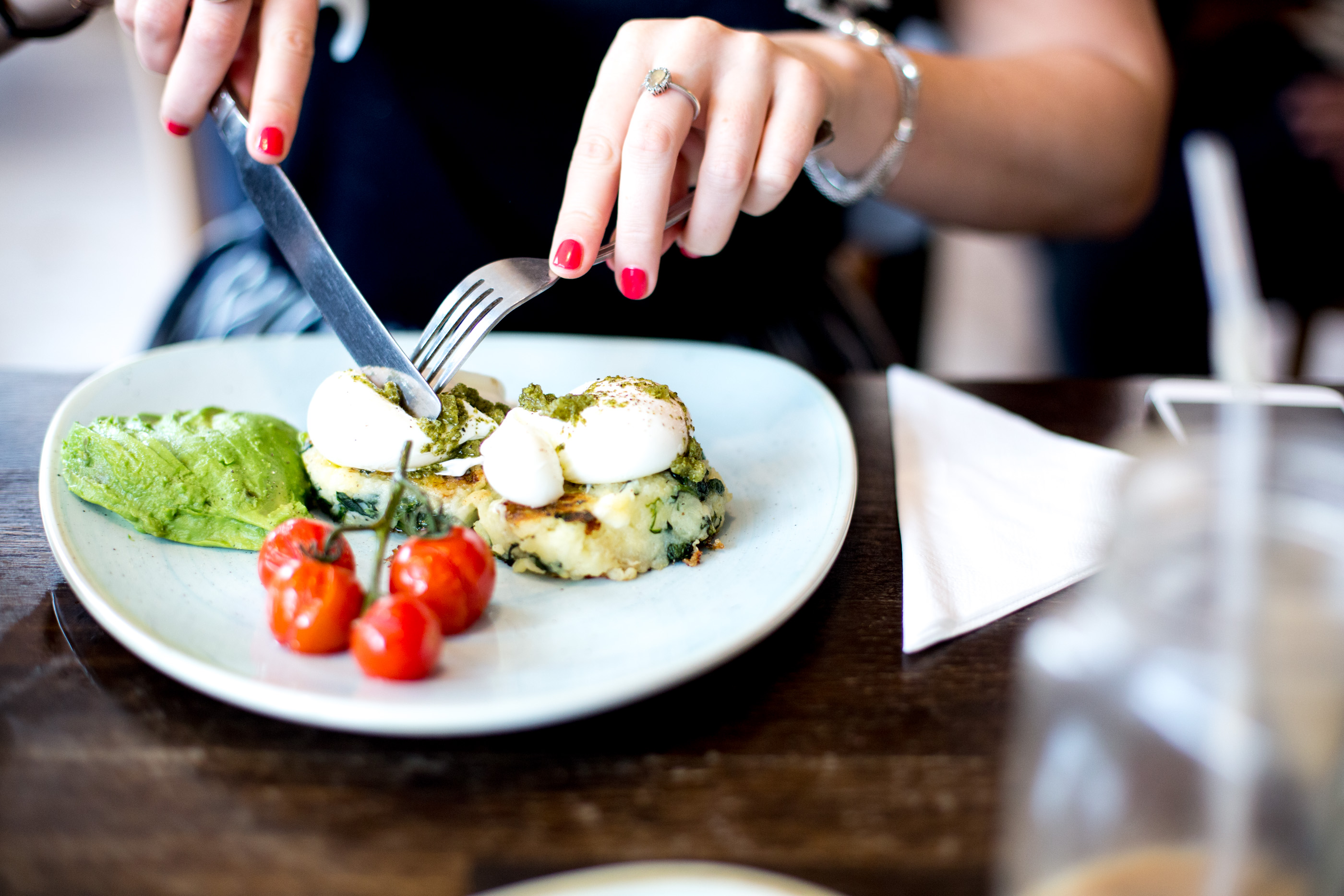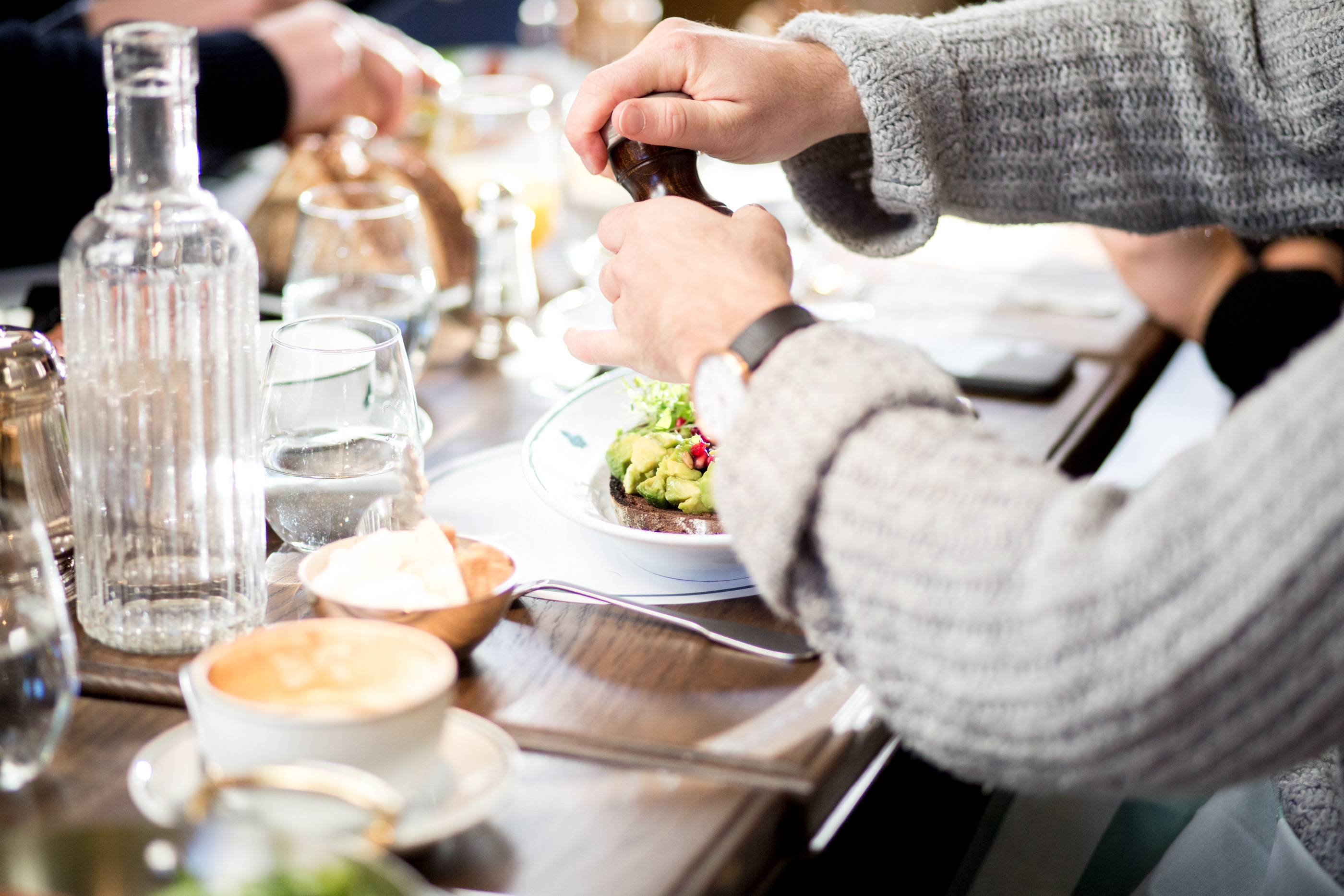 ---
Crushed Chilli Avocado, Chorizo & Poached Eggs (Baker & Co Favourite)
Ingredients:
For the Crushed Avocado:
1 Avocado
Chopped Fresh Coriander
1/4 Finely Chopped Chilli
5 Roughly Chopped Cherry Tomatoes
Squeeze Lime
Salt & Pepper
Plus: 2 Eggs, 1 Slice of Sourdough, Chopped Spanish Chorizo (buy a sausage or mini cooking chorizo)
Instructions:
Pop your eggs into your boiled water ready to poach, your sourdough in the toaster, and throw your chunks of chorizo into a hot frying pan. Whilst all of this is bubbling and frying away, roughly chop your avocado into chunks, chop your fresh coriander, chilli and cherry tomatoes and combine in a bowl. I like to keep my avocado chunky but you can mix until the consistency is to your taste. Finally squeeze in some fresh lime and salt & pepper to season.
Once everything is ready, pop your sourdough on a plate and smother with your fresh crushed avocado, pop your two poached eggs on top and sprinkle a little extra coriander on top. Enjoy. The eggs will burst all over your crushed avocado. Yum.
Quick Note: This dish is also delicious if you boil the eggs and quarter them on top, this is something The Mondrian in London does and I love the slightly different take.
Visit: Baker & Co, 193 Gloucester Road, Bristol, BS7 8BG
---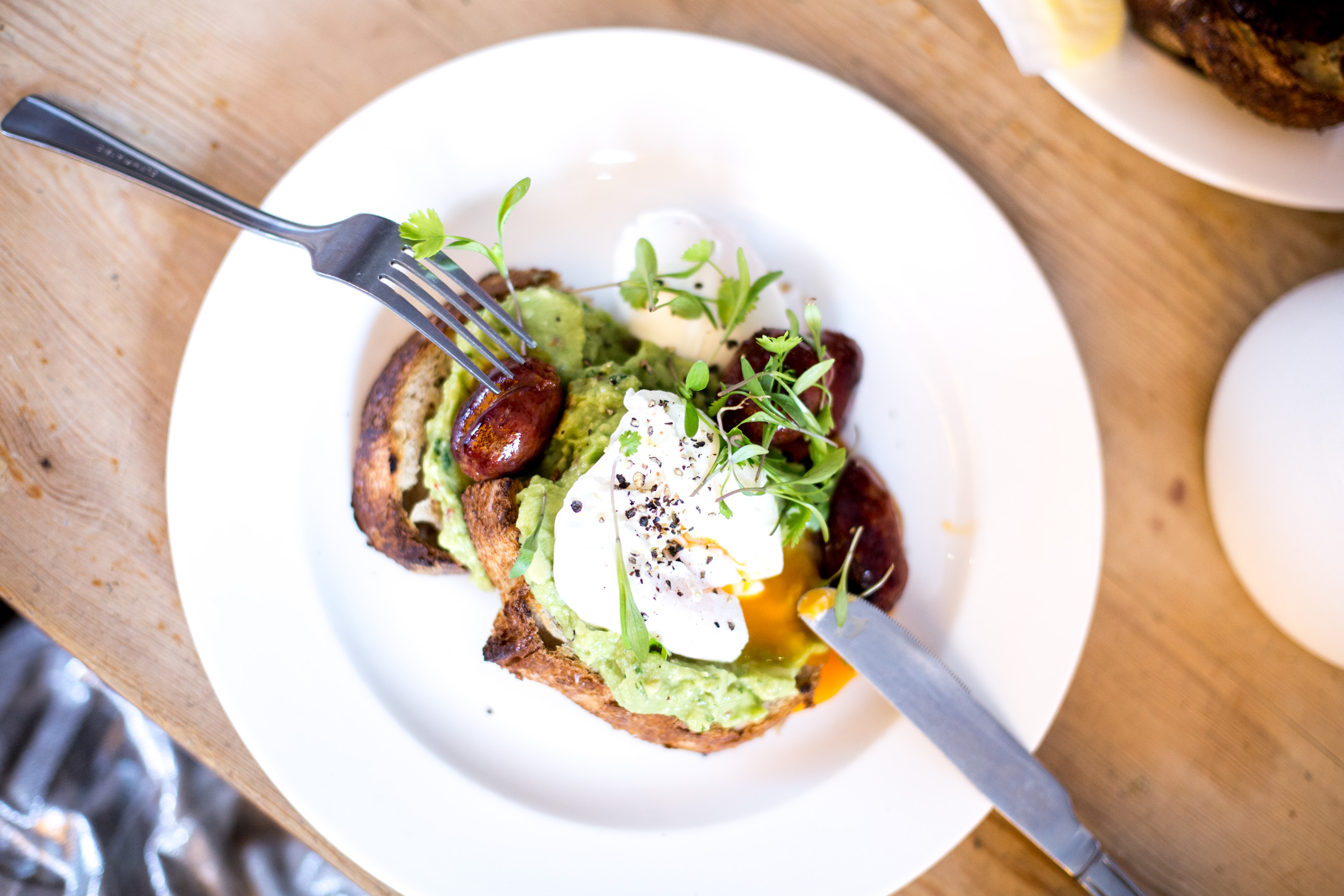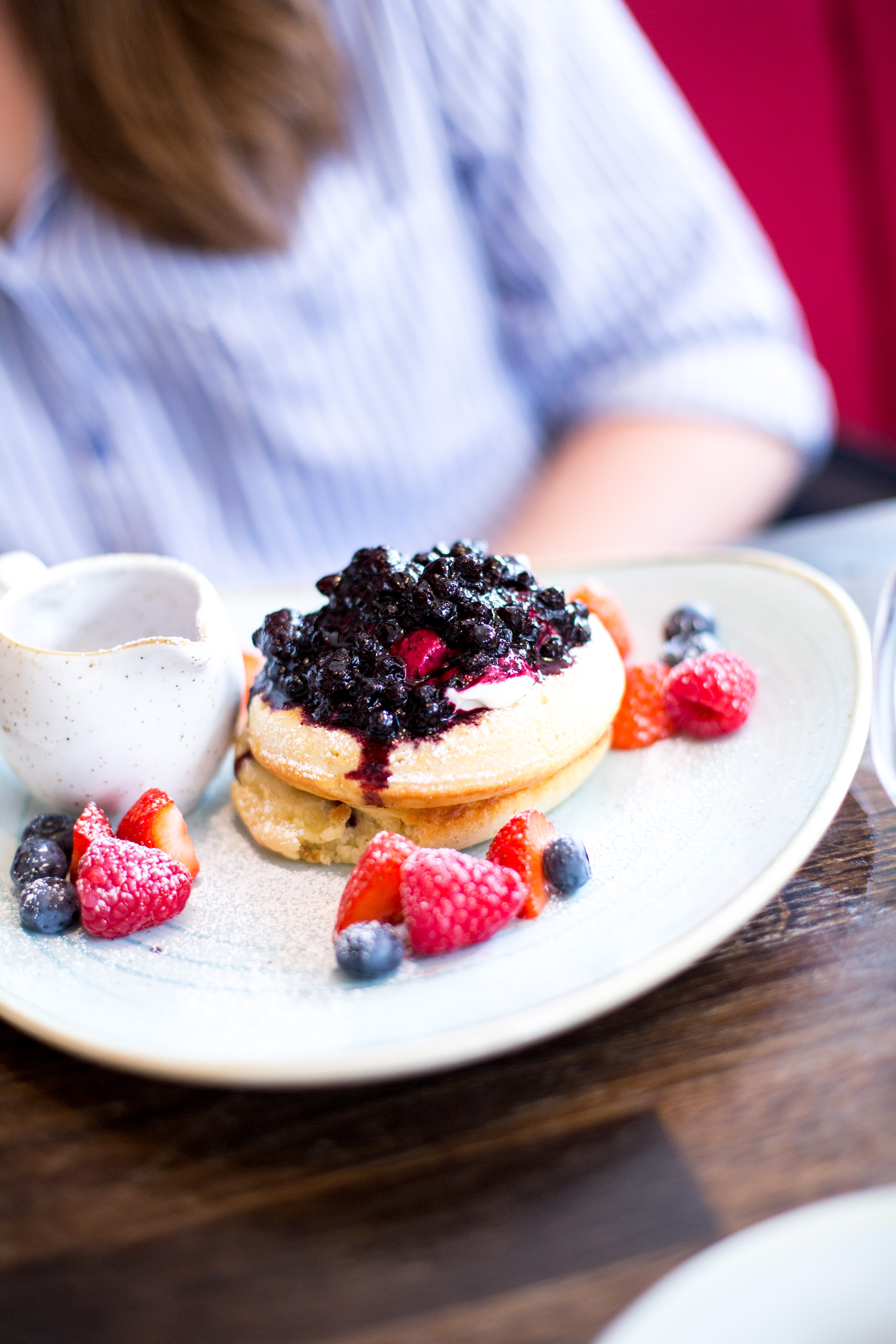 ---
Berry Pancakes with all the toppings (A Josie's Speciality)
Ingredients:
For the Pancakes (makes around three pancakes each):
1 egg
1 cup self-raising flour
1 cup of milk
20 g butter
Plus: Blueberries, Strawberries, Creme Fraishe & Honey for drizzling.
Instructions:
These pancakes are unbelievable, yet so simple to make. Literally mix your pancake ingredients into a big bowl (in order of the above), mix together & spoon some chunky pancake size blobs into a pan with heated butter in. Once they're half cooked, pop a few blueberries into the mixture for extra yumminess. Once cooked, stack them high on your plate, add a big blob of creme fraise on top and then sprinkle all over with fresh blueberries and chopped strawberries. Drizzle your honey (or maple syrup) to add a little extra sweetness.
Quick Tip: If you really fancy going all out you can caramelise some blueberries to add to your dish as well as your fresh berries. Josie's in Winchester does this and it's delicious. Or if you really want to try something extravagant, give Granger & Co's Ricotta hotcakes a try.
Visit: Josies,  28 Jewry St, Winchester SO23
---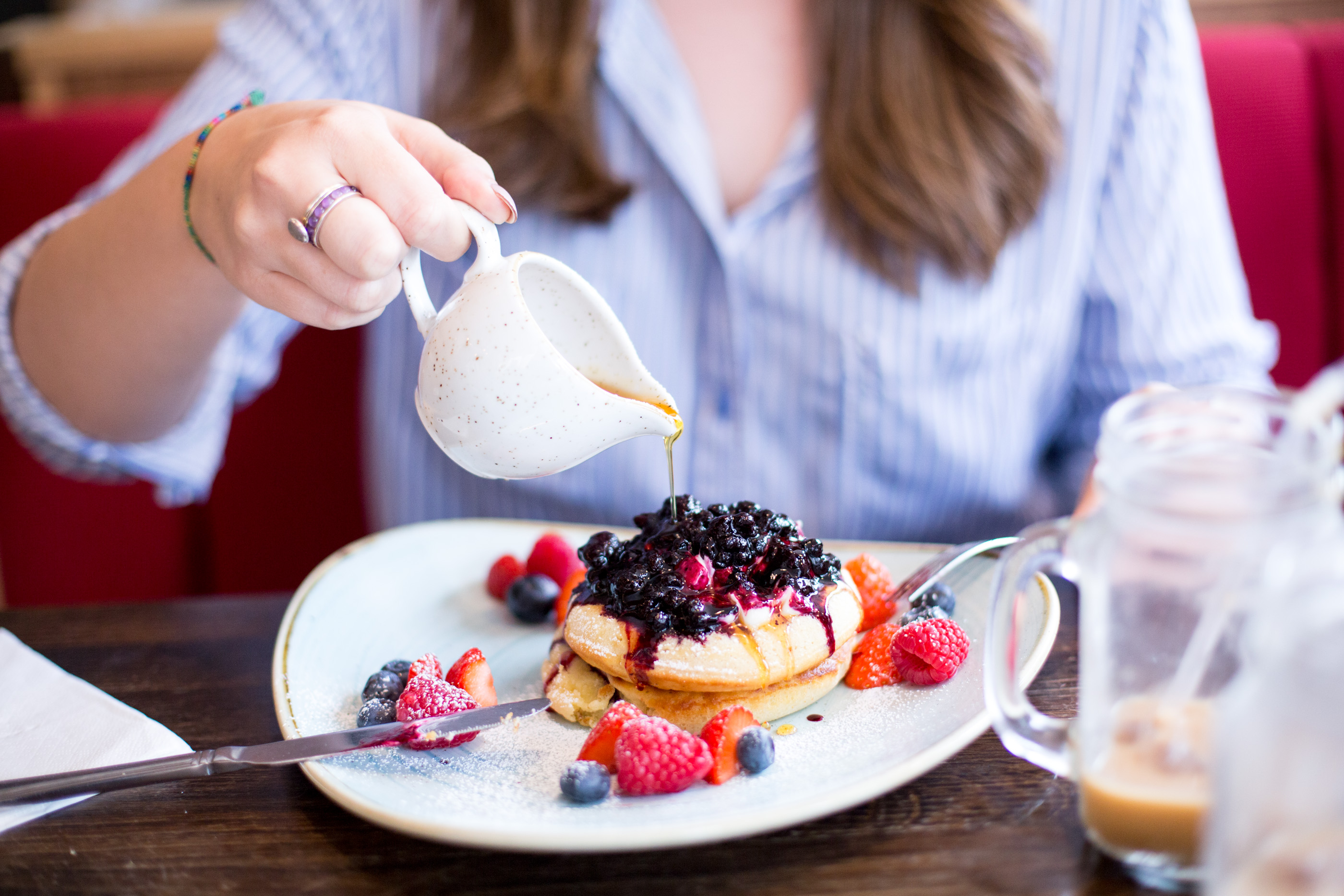 Serve with Coffee & Enjoy