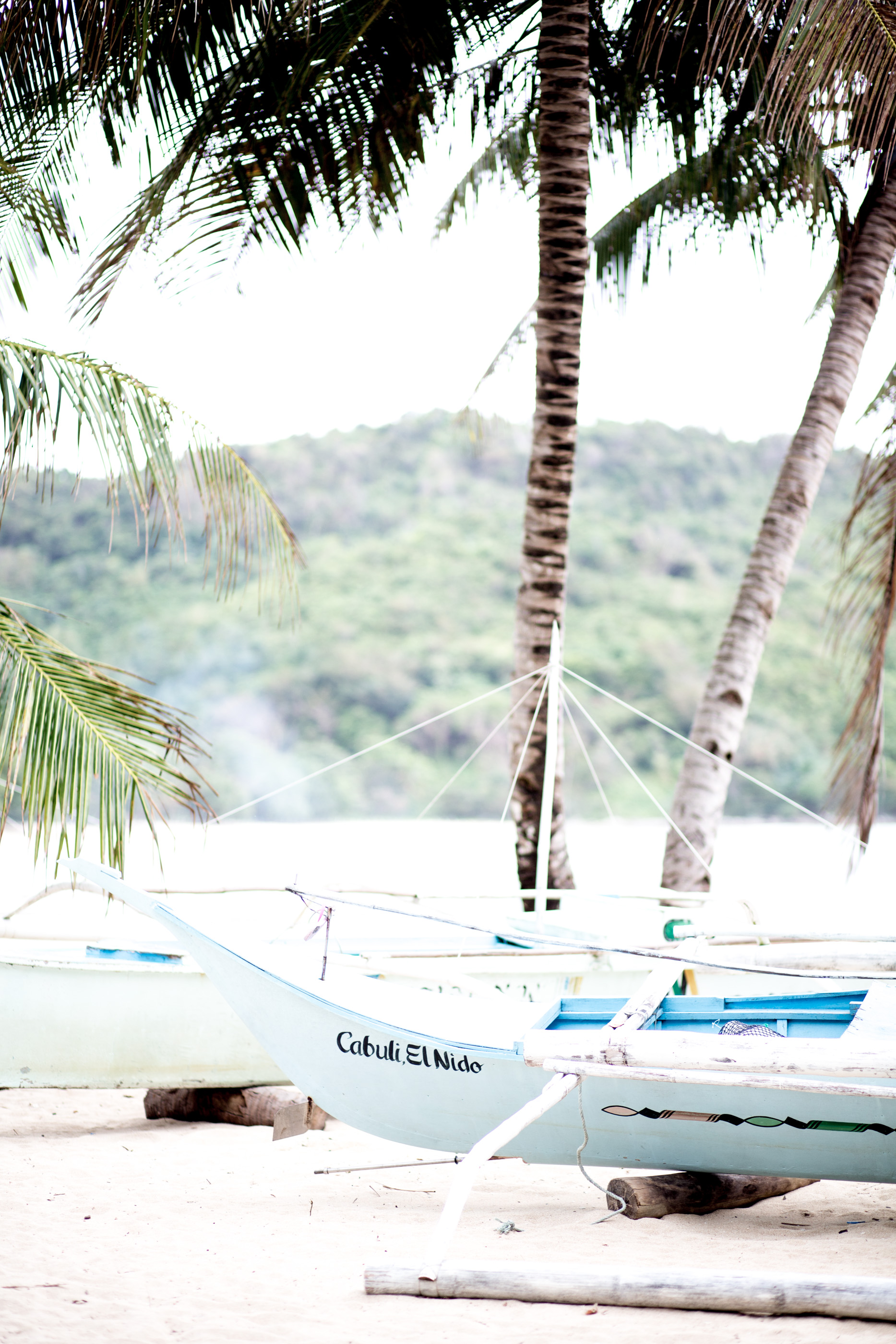 ---
ISLAND HOPPING IN THE PHILLIPINES
---
If you follow my instagram or have read my last couple of posts on mediamarmalade, you'll know i've spent the last two weeks travelling more of Asia, and part of this grand adventure has meant being at one with nature (i'm talking no beds, no phone service, let alone wifi) exploring the incredible islands off the coast of Palawan in the Philippines.
I've been so excited to share my adventures with you here, because truth be told, if you're heading to the Philippines any time soon, then you absolutely MUST take my advice and plan your own expedition just like we did.
After multiple recommendations from friends who'd done the same and a serious amount of research, my girlfriends and I decided to sign up to a three day, two night private boat expedition, departing from El Nido where we were based, to go and explore the untouched Linapacan Islands. The experience was quite literally like no other and one i'm so glad not to have missed.
From travelling on a local Filipino boat, to sleeping on beaches on deserted islands, to eating freshly caught food, snorkelling with clown fish and reef sharks, to laying under a sheet of stars like none other; Our El Nino & Linapacan boat expedition is a moment and memory i'll never forget.
We booked our expedition with a local tour called El Nino Paradise before we travelled, luckily being 7 girls we were able to book our own private boat (i highly recommend this where possible, versus the more 'established' & bigger tours) and 3 day itinerary. There are tons of tour providers in El Nido, most offering 3 or 5 night expeditions from El Nido to Coron. As we only had three spare days, we booked a 3 day 2 night expedition focussed on the Linapacan Islands, travelling from and back to El Nido town where we were staying. It was the perfect duration and the private boat made the experience even more exclusive, secluded and tranquil. In our whole three days we only saw a few other tourists.
Our crew and guide were incredible and just made the experience all the more magical for us. Jerson was our tour guide and looked after us expertly, our captain Gary James knew the islands like no other, and Emileo & Jingoy our expert crew were always smiling and finding us the best spots to stop and visit.
So if you're visiting anytime soon, I implore you to plan an adventure of your own. If you need more persuading (or information) then keep reading …
---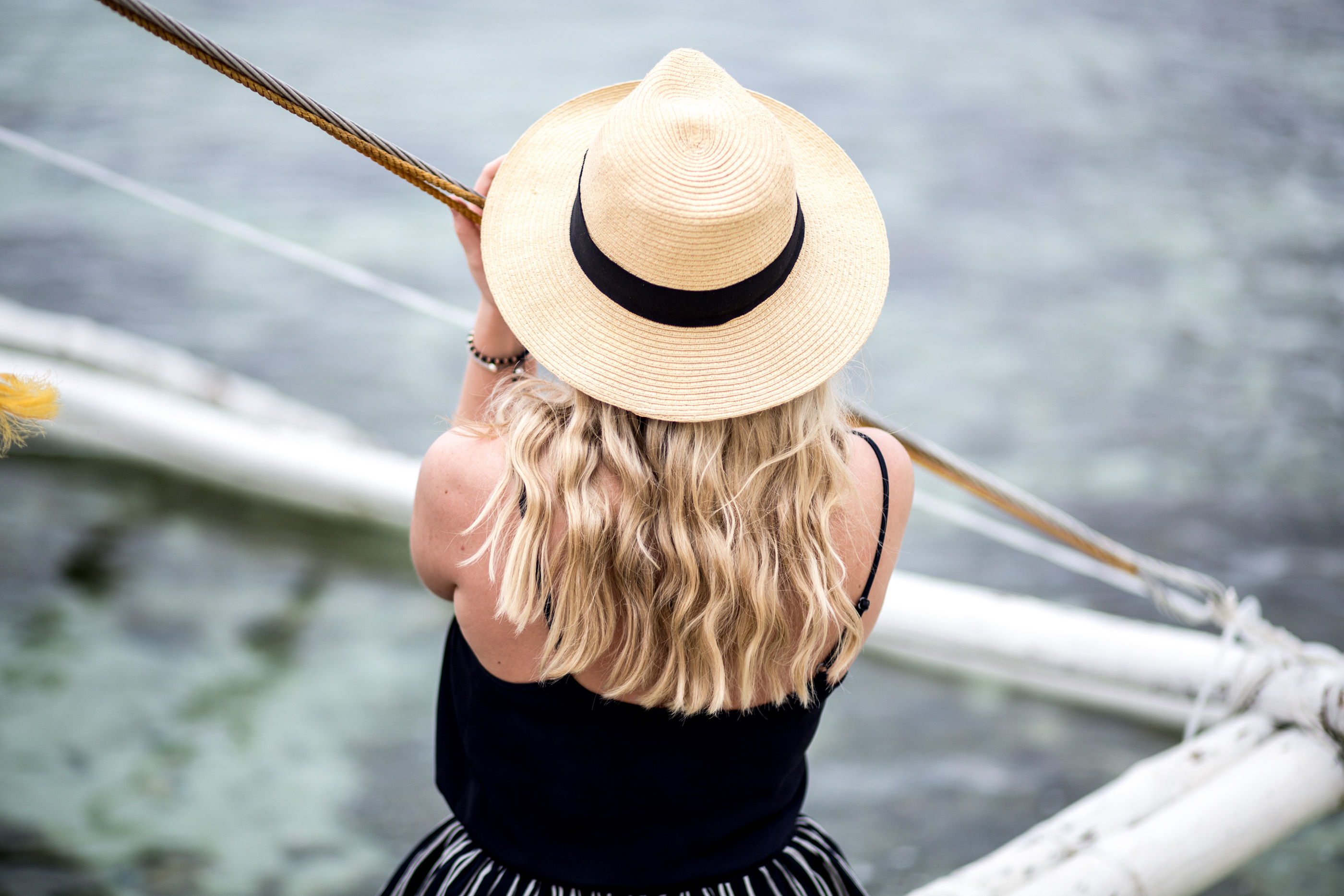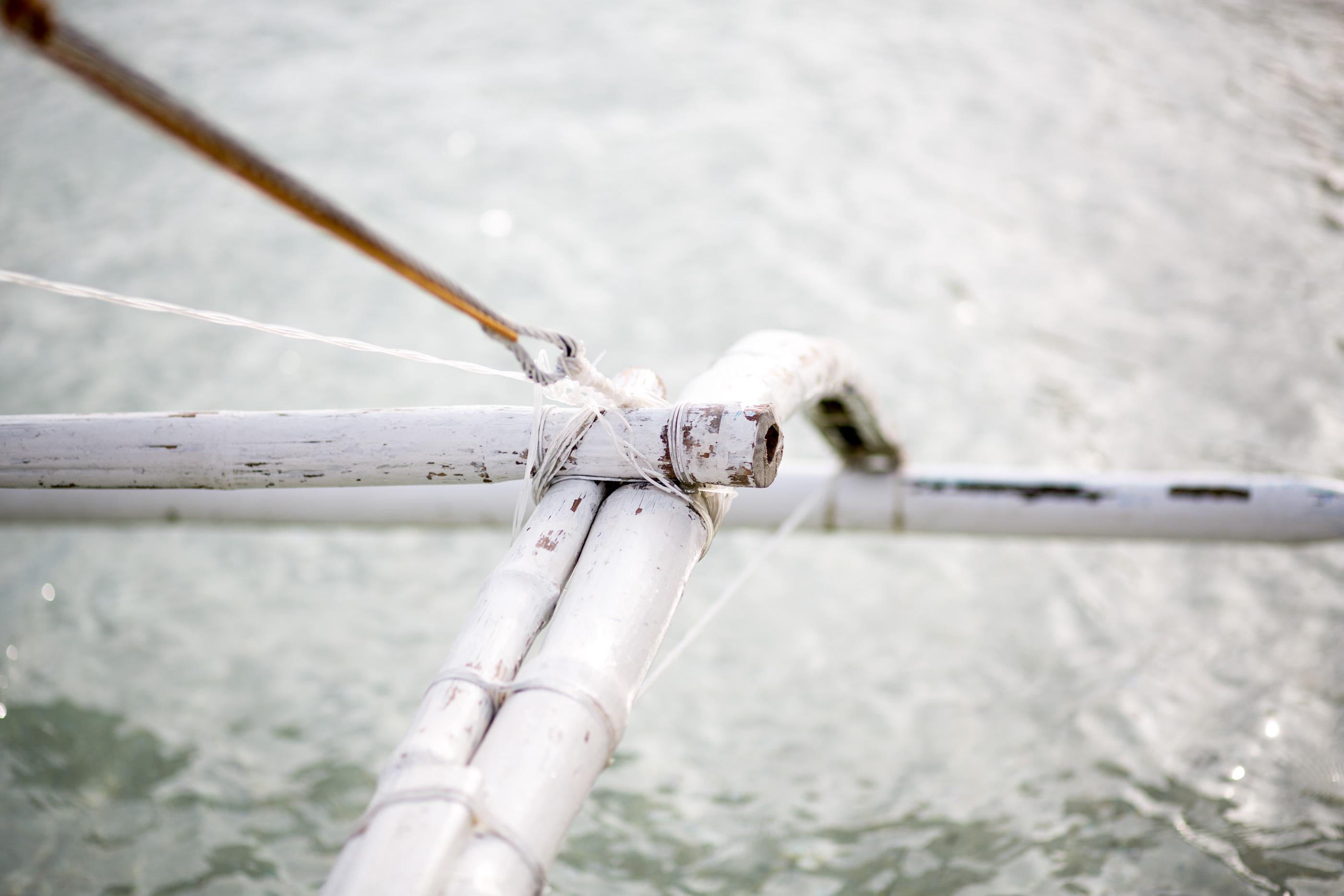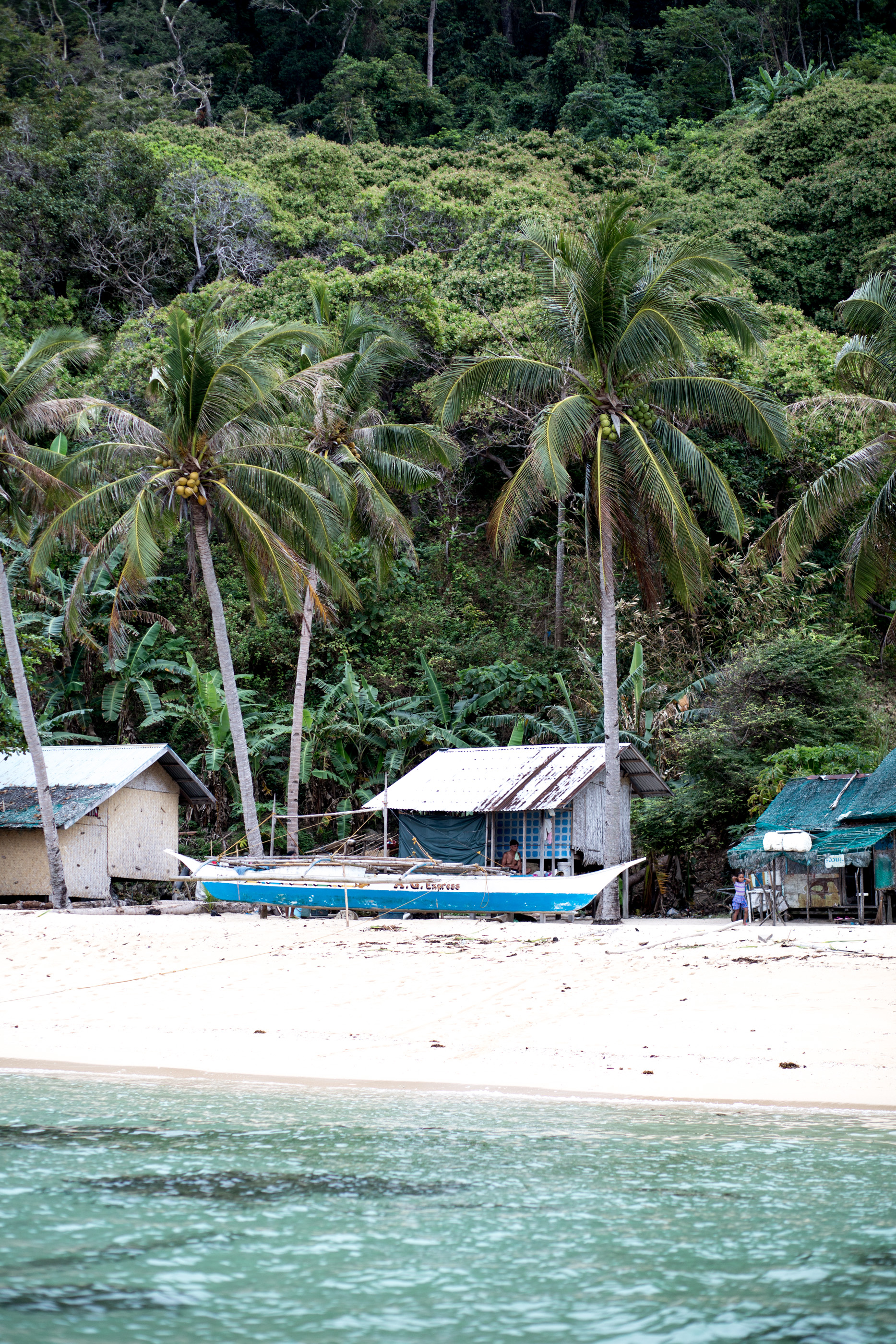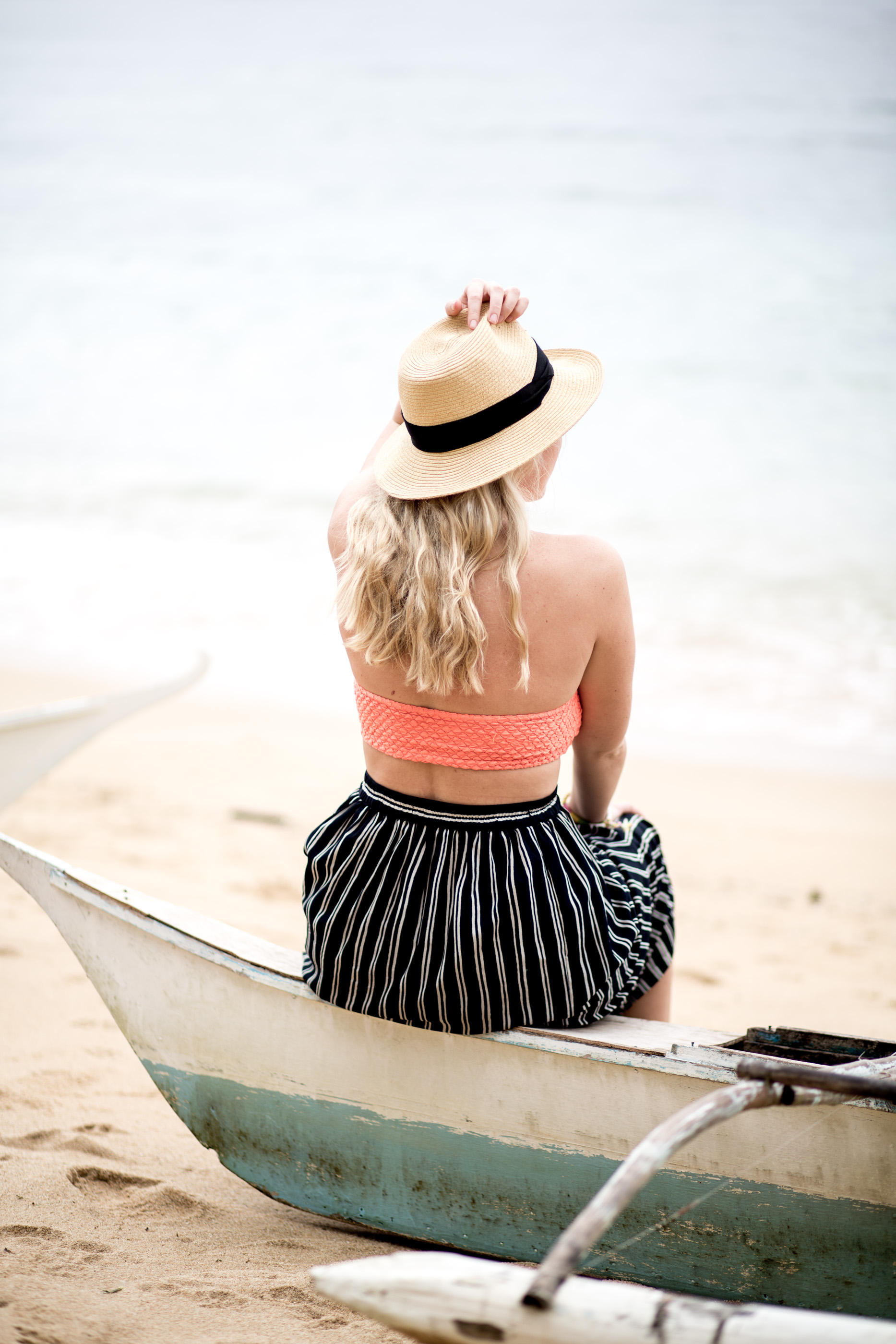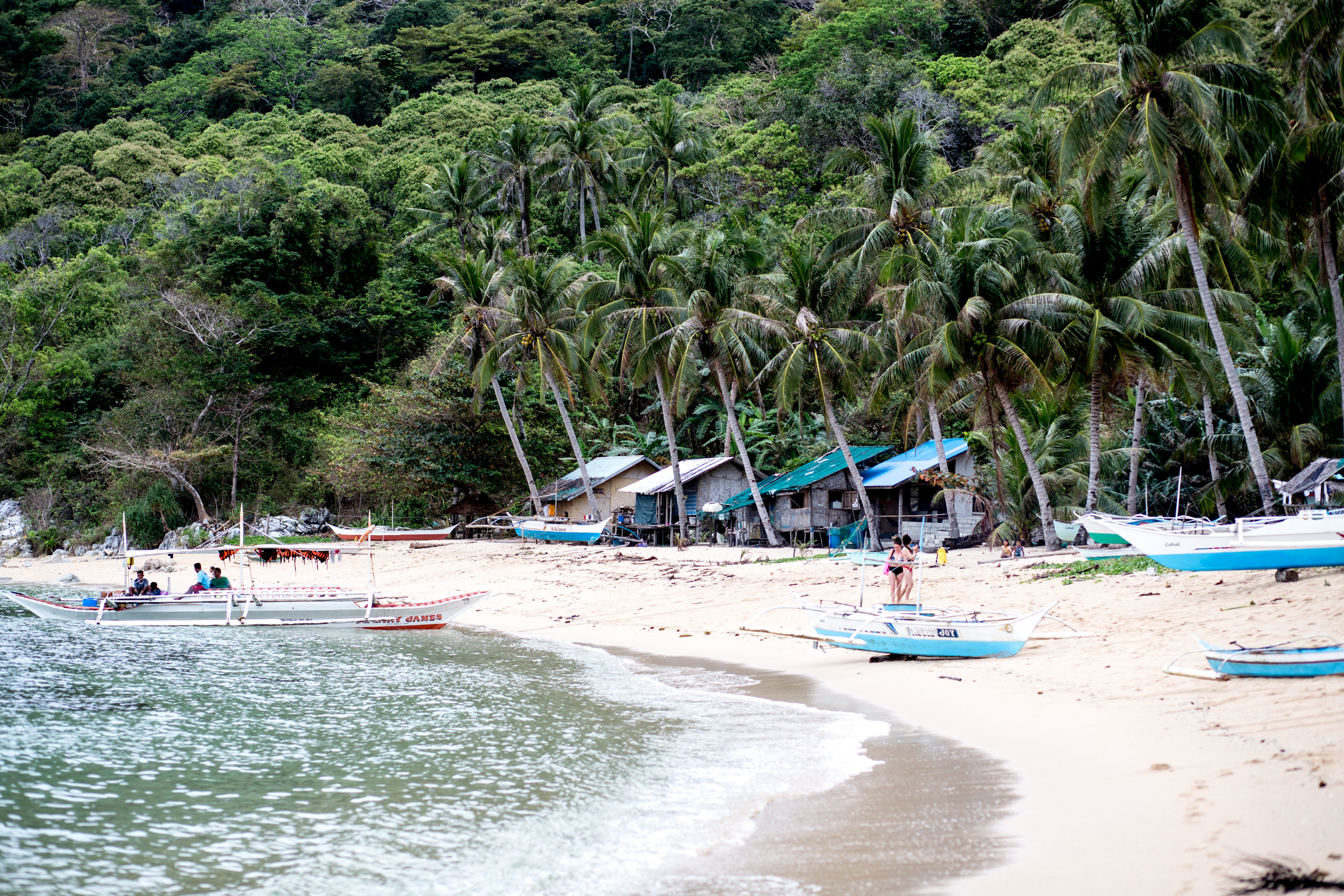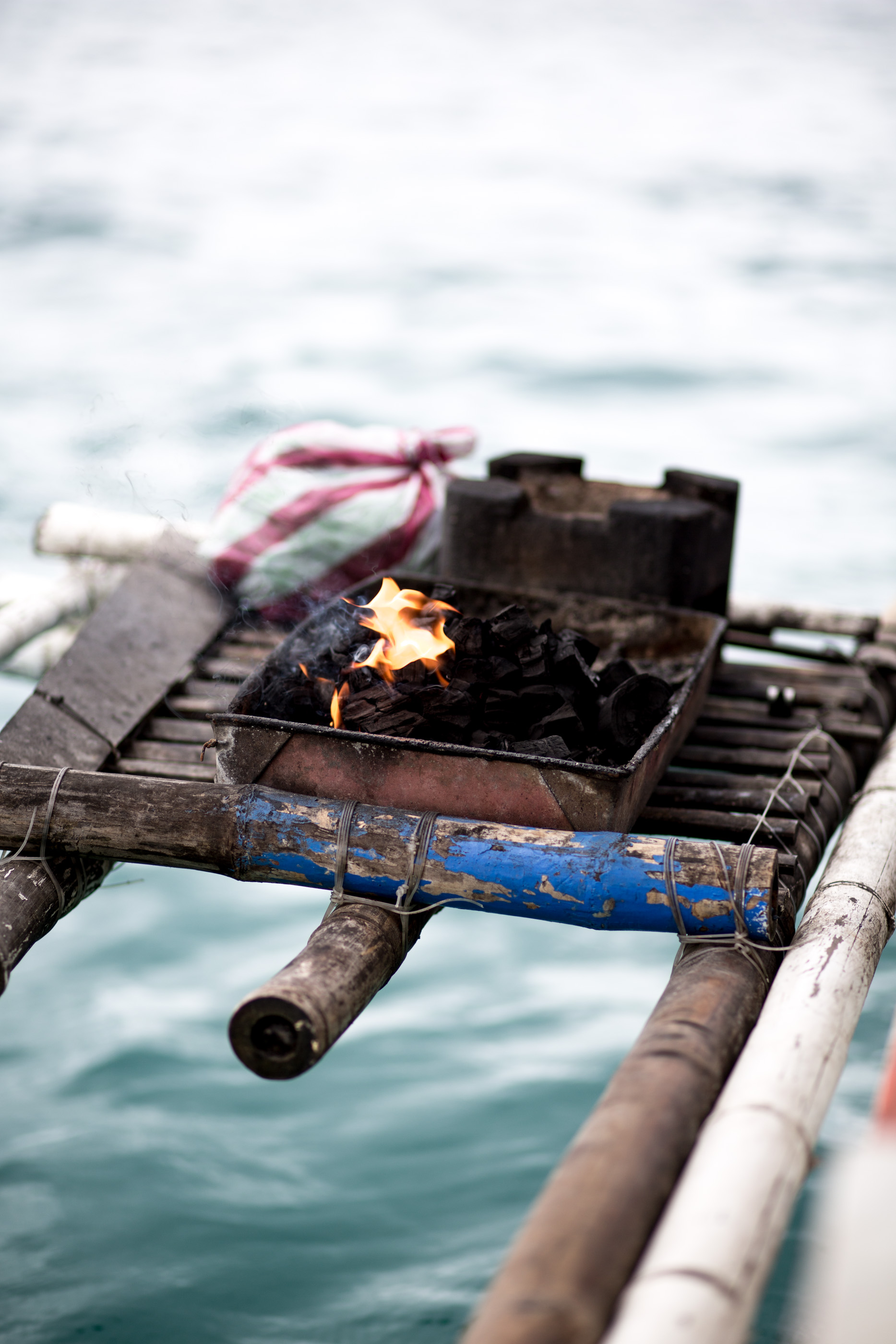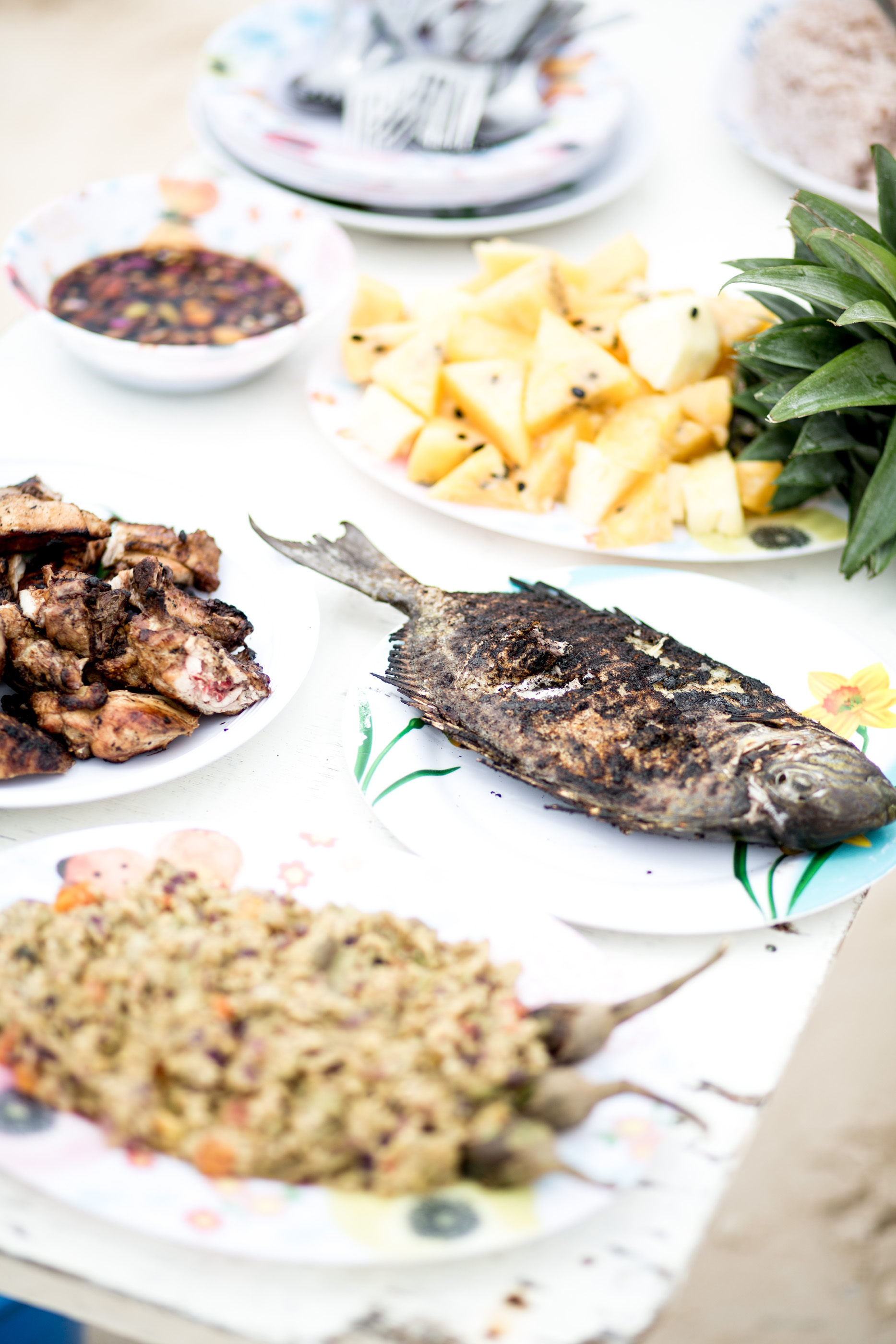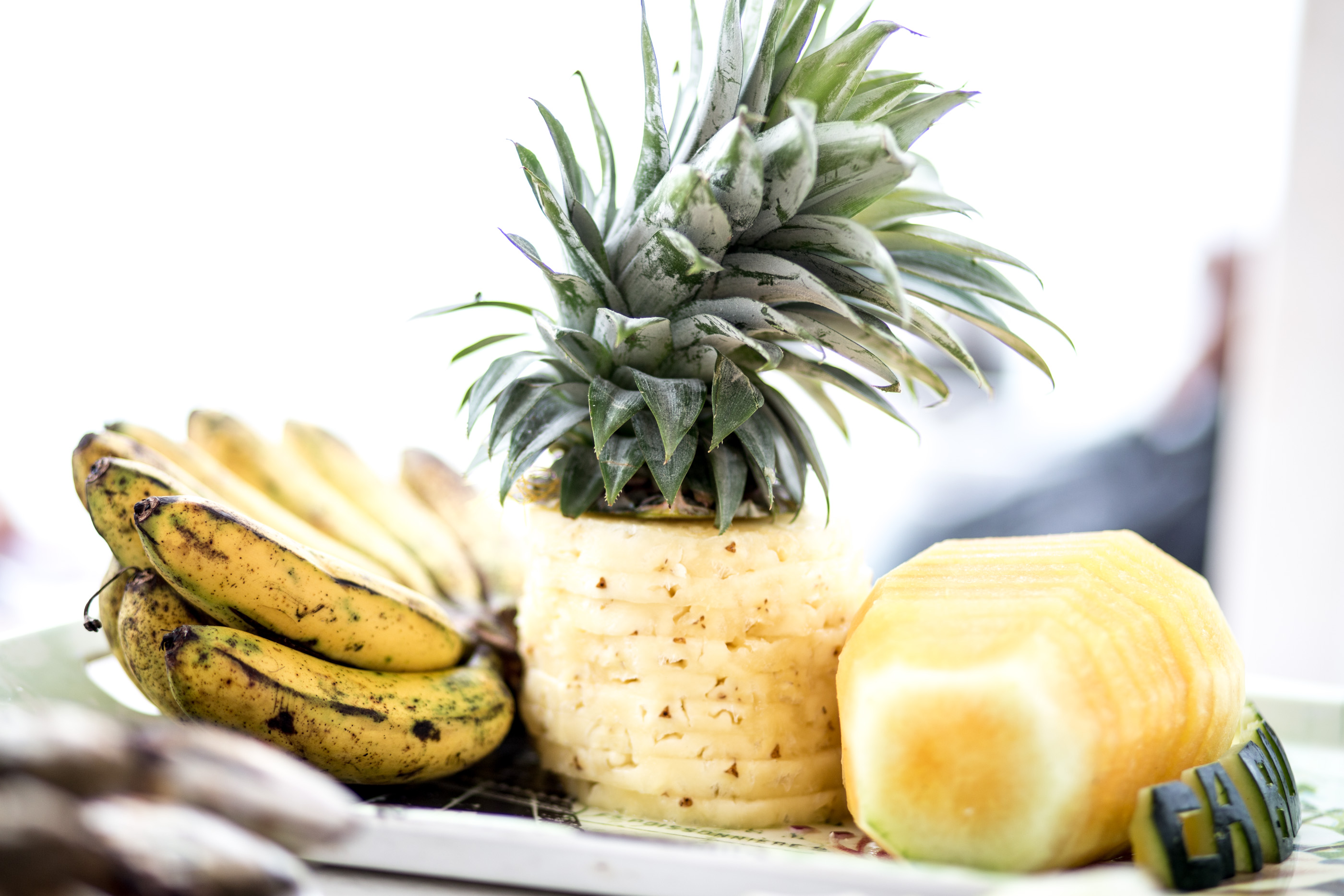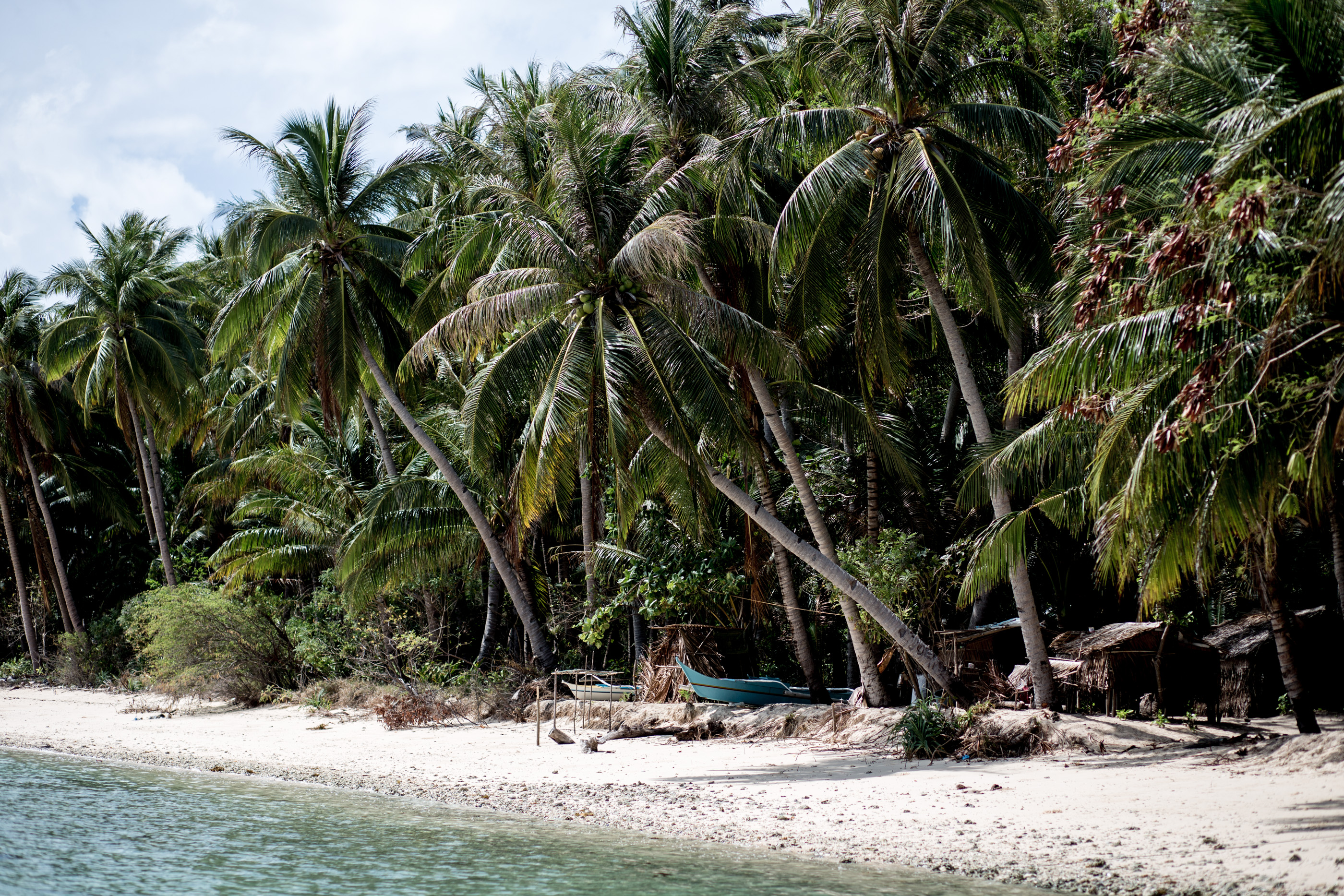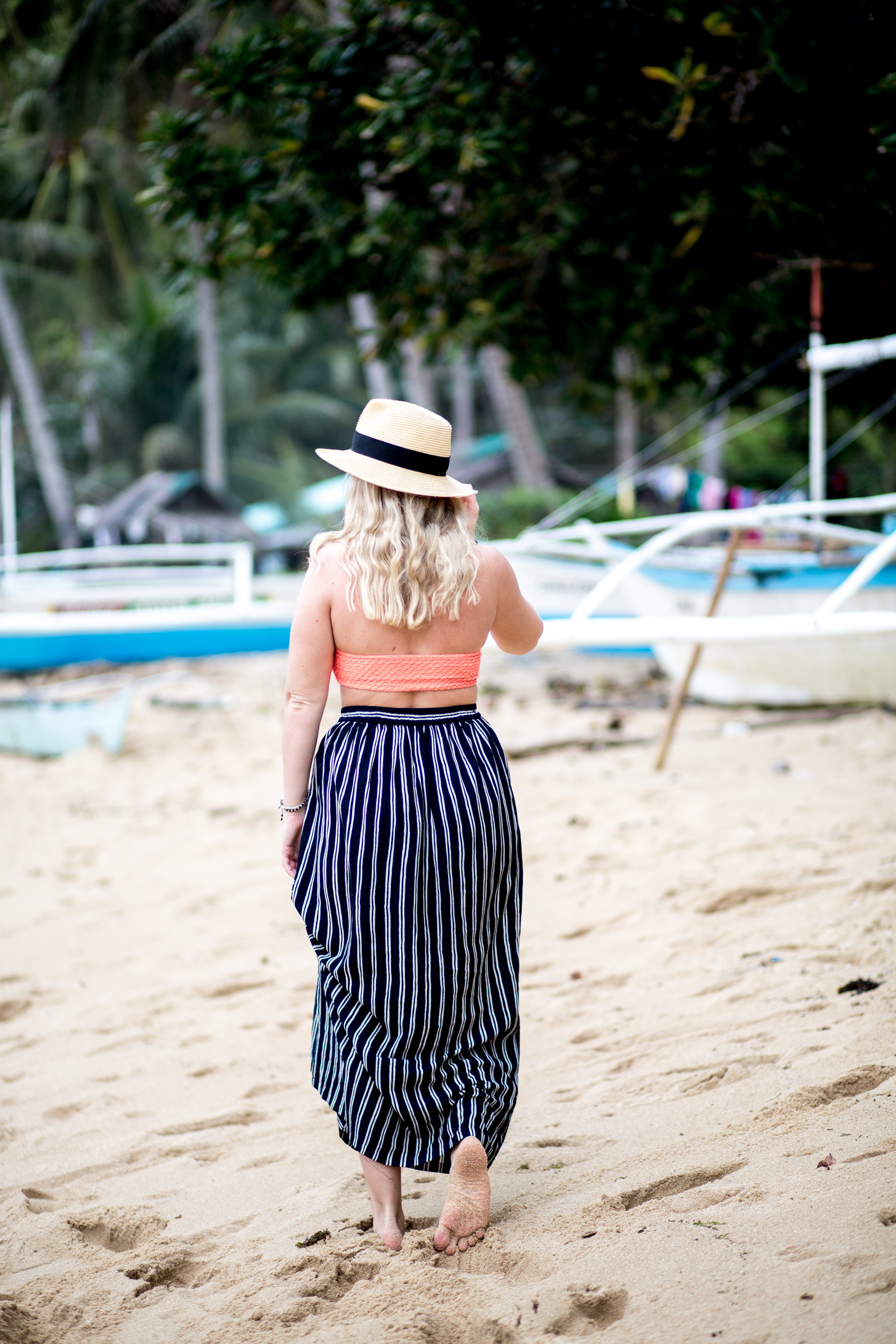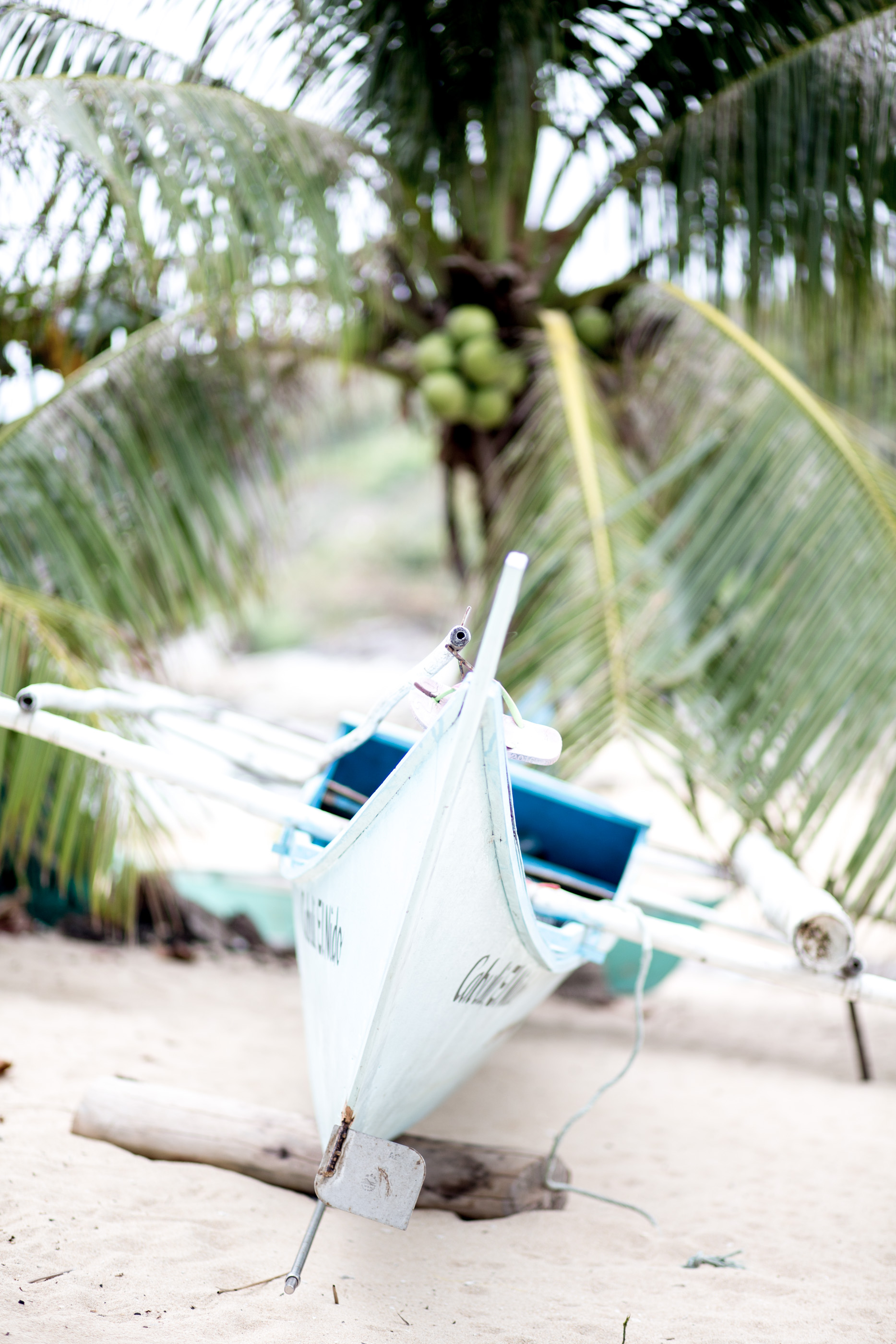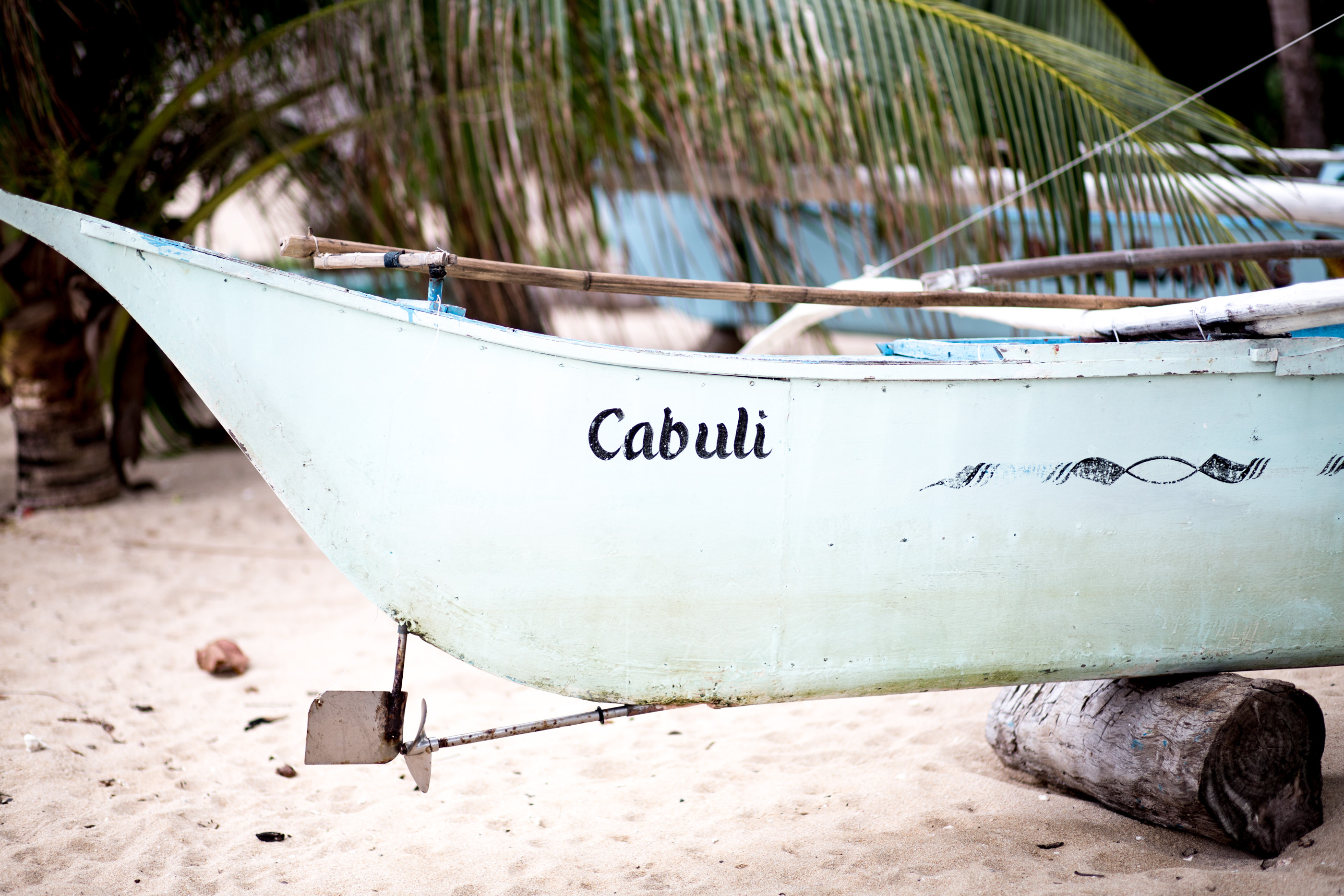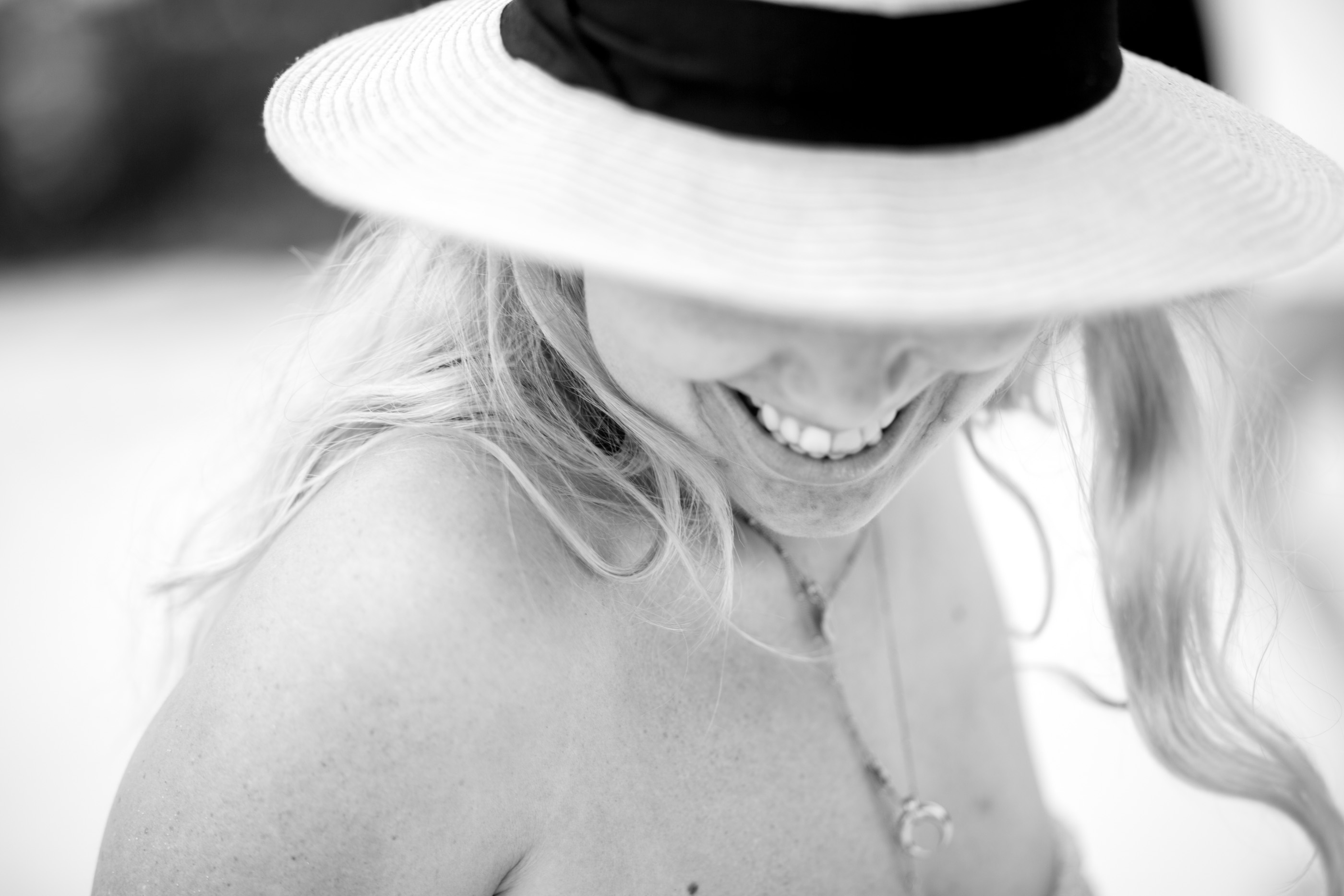 ---
THREE DAYS IN THE LINAPACAN ISLANDS
---
Our expedition allowed us to island hop across the most untouched deserted islands in the Philippines (truly something from a movie) and visit local beach villages throughout the Linapacan Islands. Our days were spent sailing & snorkelling, and our evenings making camp on beautiful beaches & eating delicious fresh food which the team prepared and cooked on our boat, whilst watching the undisturbed stars (i've never seen anything like it) in front of a palm leave bonfire. Heaven.
Our expedition took us to 12 islands:
CABULI ISLAND
A beautiful island attached to the main land of Palawan, with a humbling Filipino village sat on the beach front. This was our first stop and our first local village of the expedition. The children on the island were adorable and loved the attention of our visit. It was truly incredible to see such a basic yet clearly happy way of life. No surprise when you see the miniature pigs and puppies they had.
–
CALIPANG ISLAND 
Calipang was an entirely deserted island where we made base for our first night, sleeping in tents on the open sand & watching the clear skies and stars until we couldn't keep our eyes open any longer. This was our first experience of a deserted and uninhabited island and it was incredible. We had dinner on the beach next to a bonfire the crew made us … we were in the middle of no where with only ourselves as company and it was entirely liberating.
–
CALIPANG ISLAND BIG
The second village we visited was on Calipang Island Big, this was a far more established (relatively speaking) village with a school, street lights and even a hand drawn map detailing the houses and streets for it's inhabitants. The village was probably the biggest we saw, and boat making and painting was a clear talent of many of the islanders. We strolled the sandy streets & visited the village store to stock up on crackers & pineapple lip seals which cost a mere few pennies.
–
MANLIGAD, CALA CALA, CAGDANAO ISLANDS
Our second day included exploring three uninhabited and completely isolated islands, Manligad island where we enjoyed a beach lunch and our first taste of snorkelling amongst the beautiful coral. The clear seas and white sands were a paradise.
But Cala Cala island, a tiny private island with one little home on it's land (heaven right), was where we saw the best of the islands snorkelling. The strong currents pulled us along over the most vibrant, beautiful and vast coral, with every colour fish you could imagine, baby reef sharks and blue star fish beneath us. It was incredible. After exploring the sea, we cracked open beers and whiled away the afternoon on the white sand, just catching Cagdanao island (another deserted yet beautiful little island) before the sun set and we made home for the night.
 –
QUEEN ISLAND
Queen Island was base for our second night and the perfect spot to watch the sunset at the top of a small hill overlooking the vast ocean and islands cove. We were lucky enough to sleep in little huts over the sea and woke up to the sounds of the tides splashing beneath us and the sun rising through the huts panelling. After two days island hopping & our first truly sheltered night we woke up feeling like Queens!
–
CACAYATAN, SADANG & MALUGAW ISLAND
After leaving our night base, we had three more Linapacan islands to discover before heading back to mainland Palawan. Cacayatan & Sadang islands were yet more of the Linapacan islands finest uninhabited desert islands, where we simply sunbathed, explored and made mental memories of the beauty and tranquility.
Sadang beach had a lovely long cove which we walked top to bottom and picked fresh young coconuts to make rum & coconut cocktails to enjoy whilst sailing to our next stop, Malugaw Island.
We had a flying visit to Malugaw which was another little village island, full of joyful Filipino children who couldn't wait to say hello. We pulled over here to enjoy lunch on our boat before setting sail to our final destination, Nacpan Beach.
–
NACPAN BEACH
Our final stop before heading back to El Nido was Nacpan beach, one of Palawans most famous and longest beaches and one that many tourists make the effort to visit given it's proximity to El Nido. One of our crew Emile and his family lived on Nacapan so it was amazing to visit his village and enjoy the white sand beaches right outside his front door.
The islands we visited on our trip are some of the most beautiful, uninhabited and mesmerising places you could see in and around Palawan. We considered also booking a few day trips for the remainder of our stay (the infamous A, B, C, D day tours), but we were reassured that these more tourist spots just wouldn't compare to what we'd seen on our expedition.
---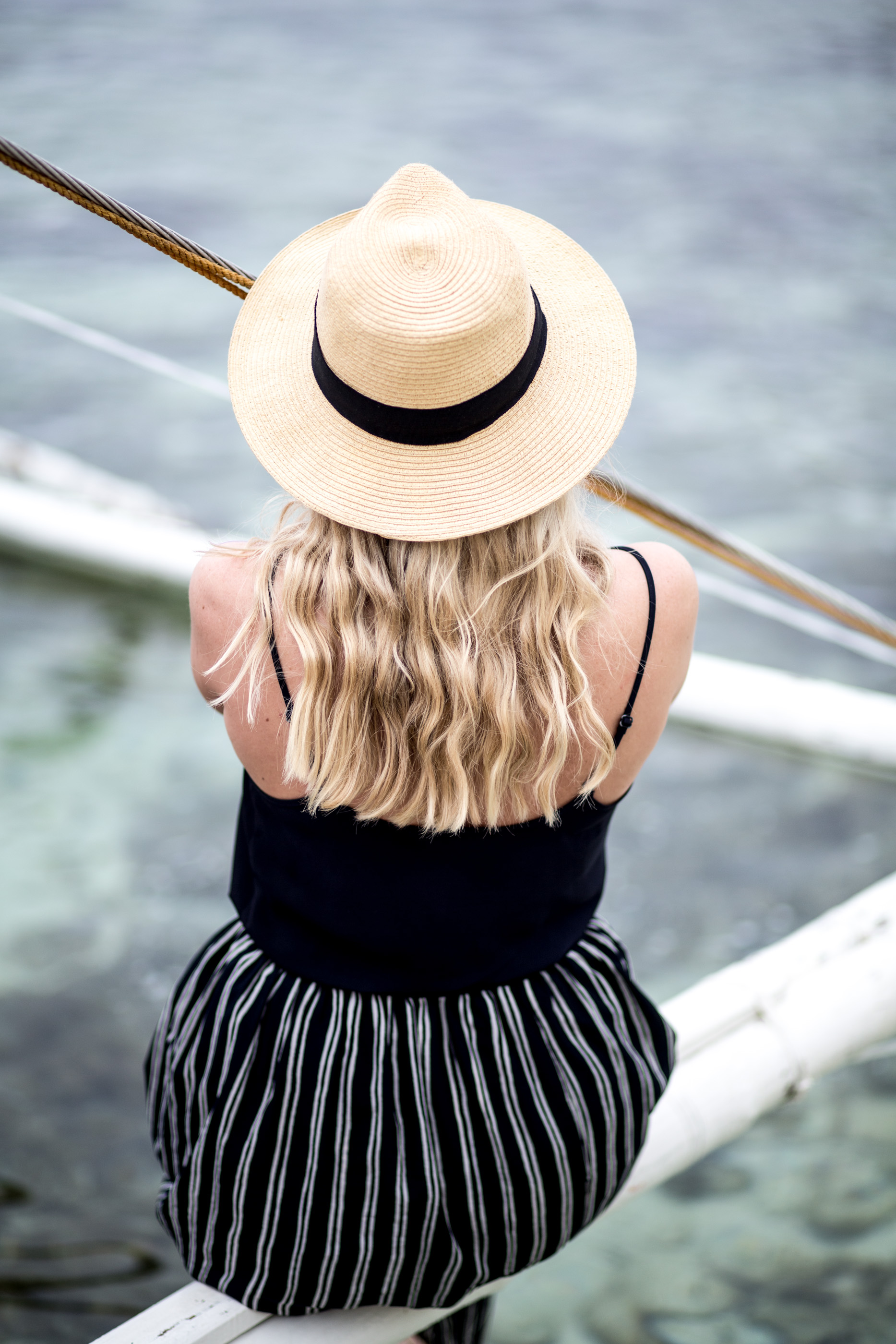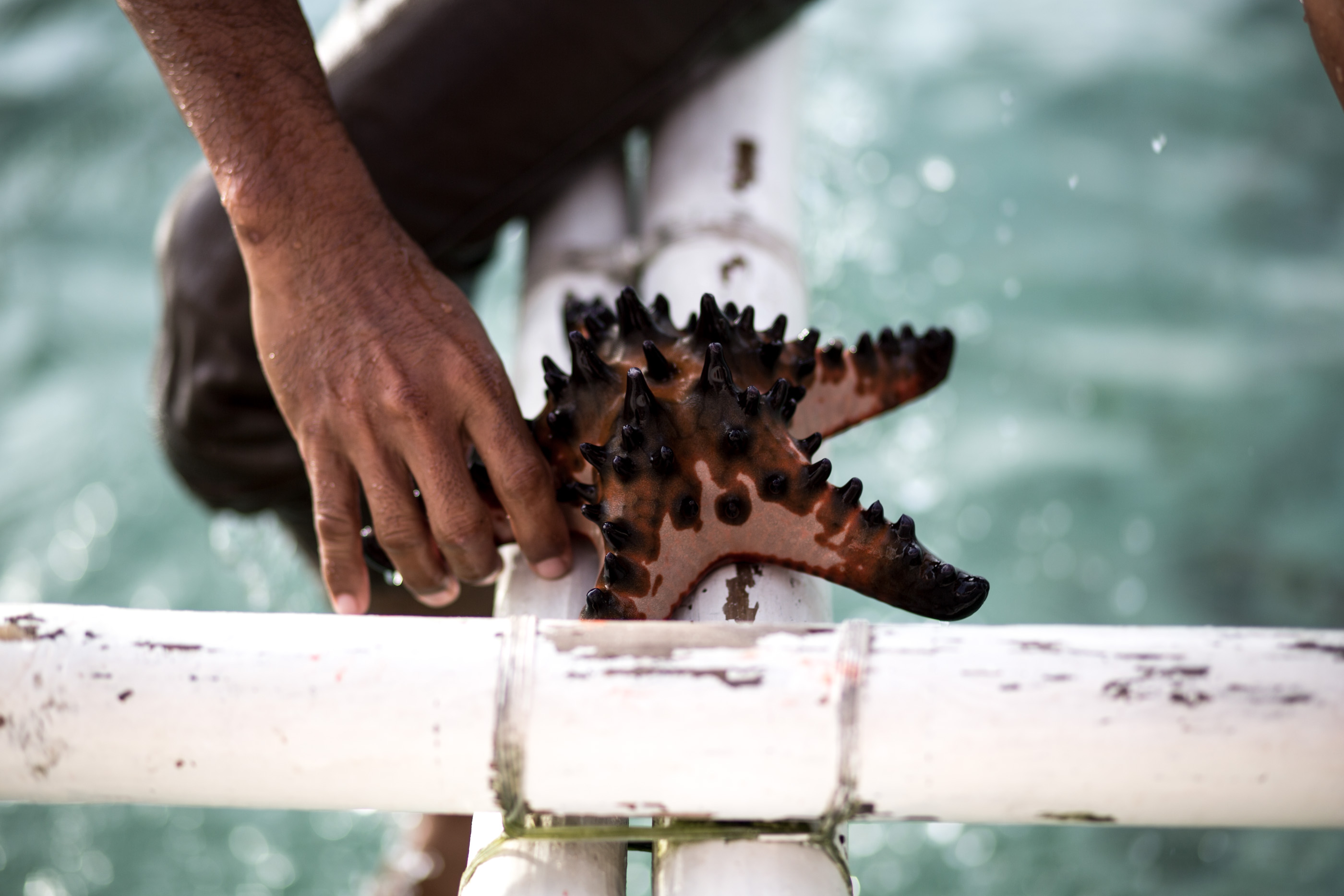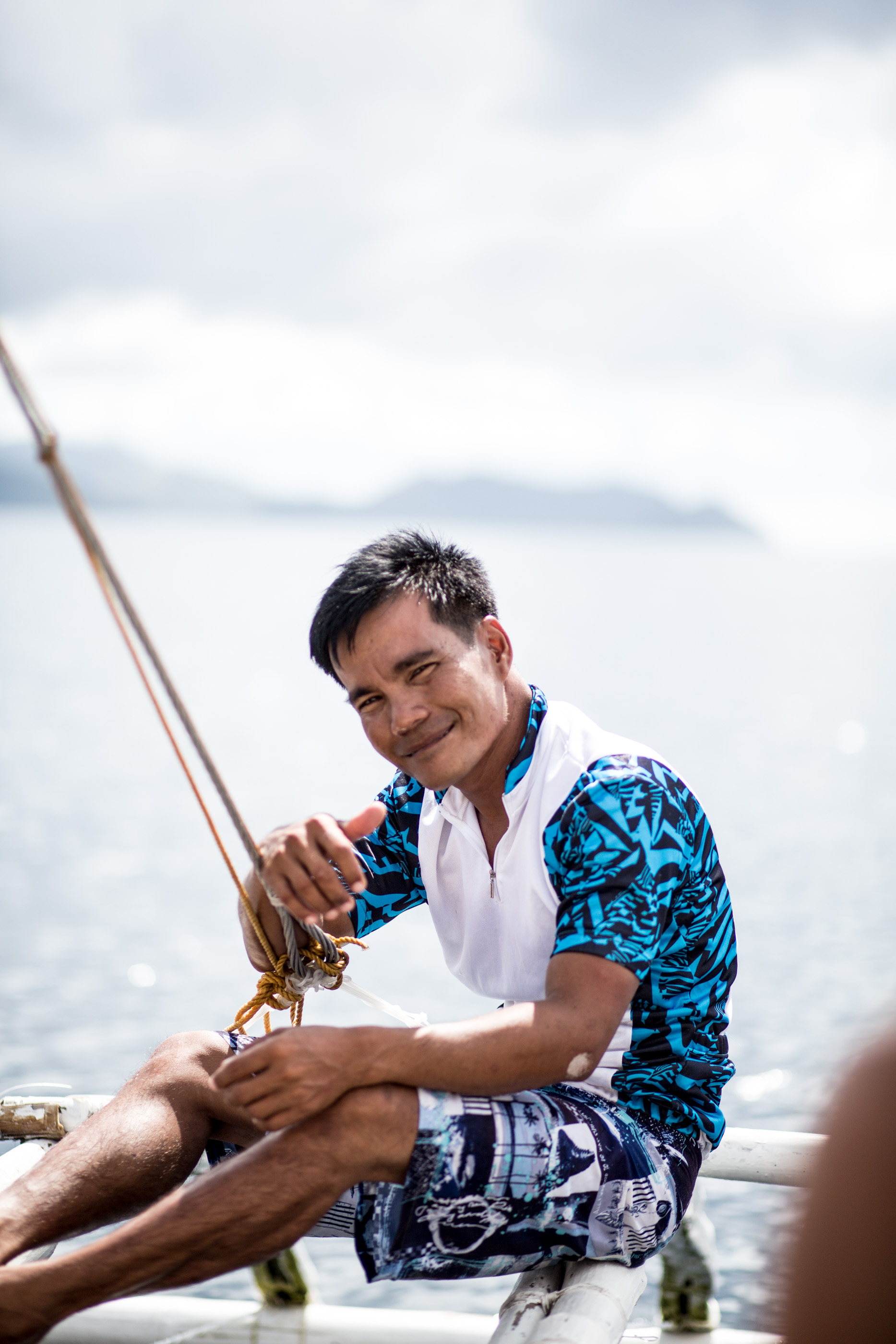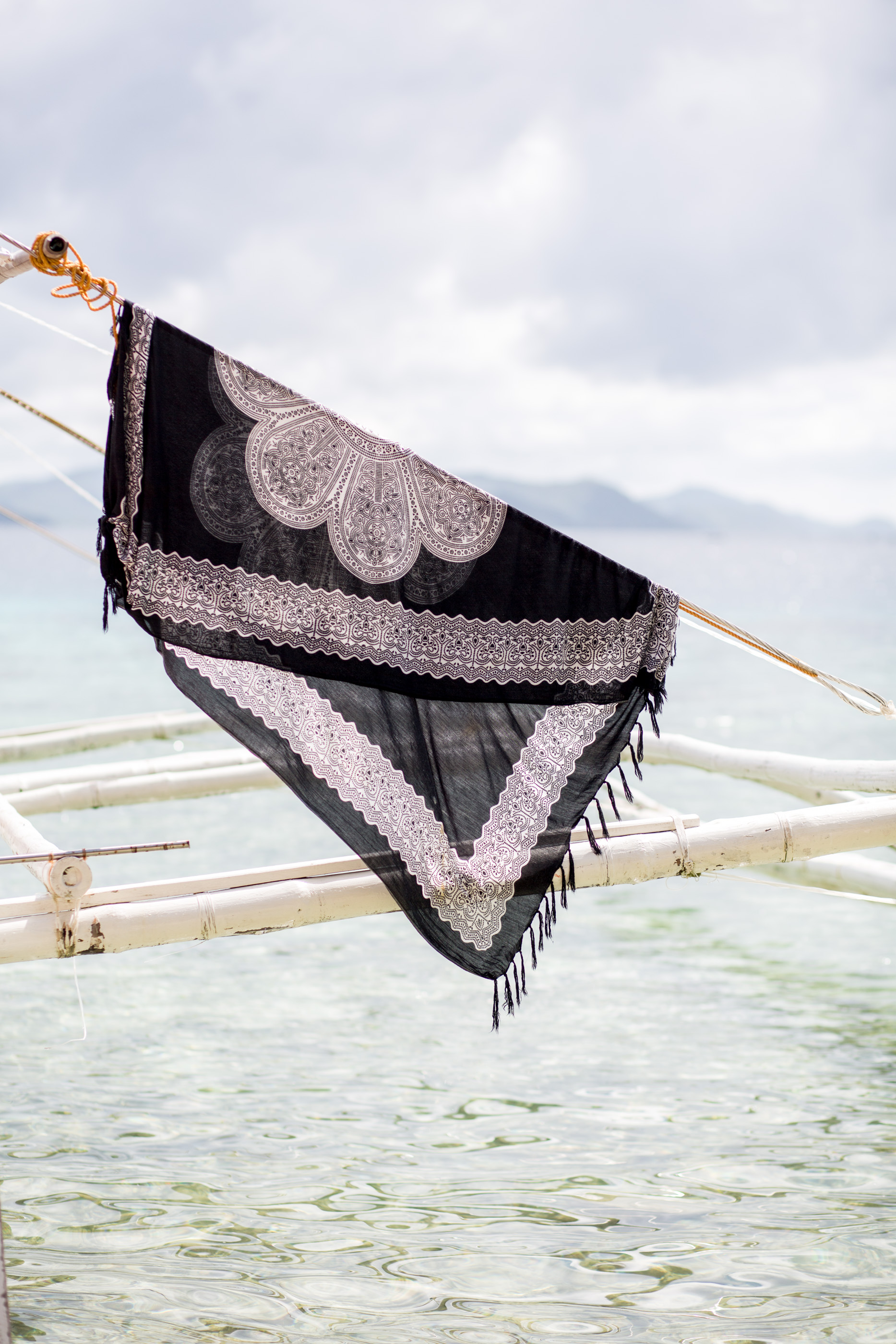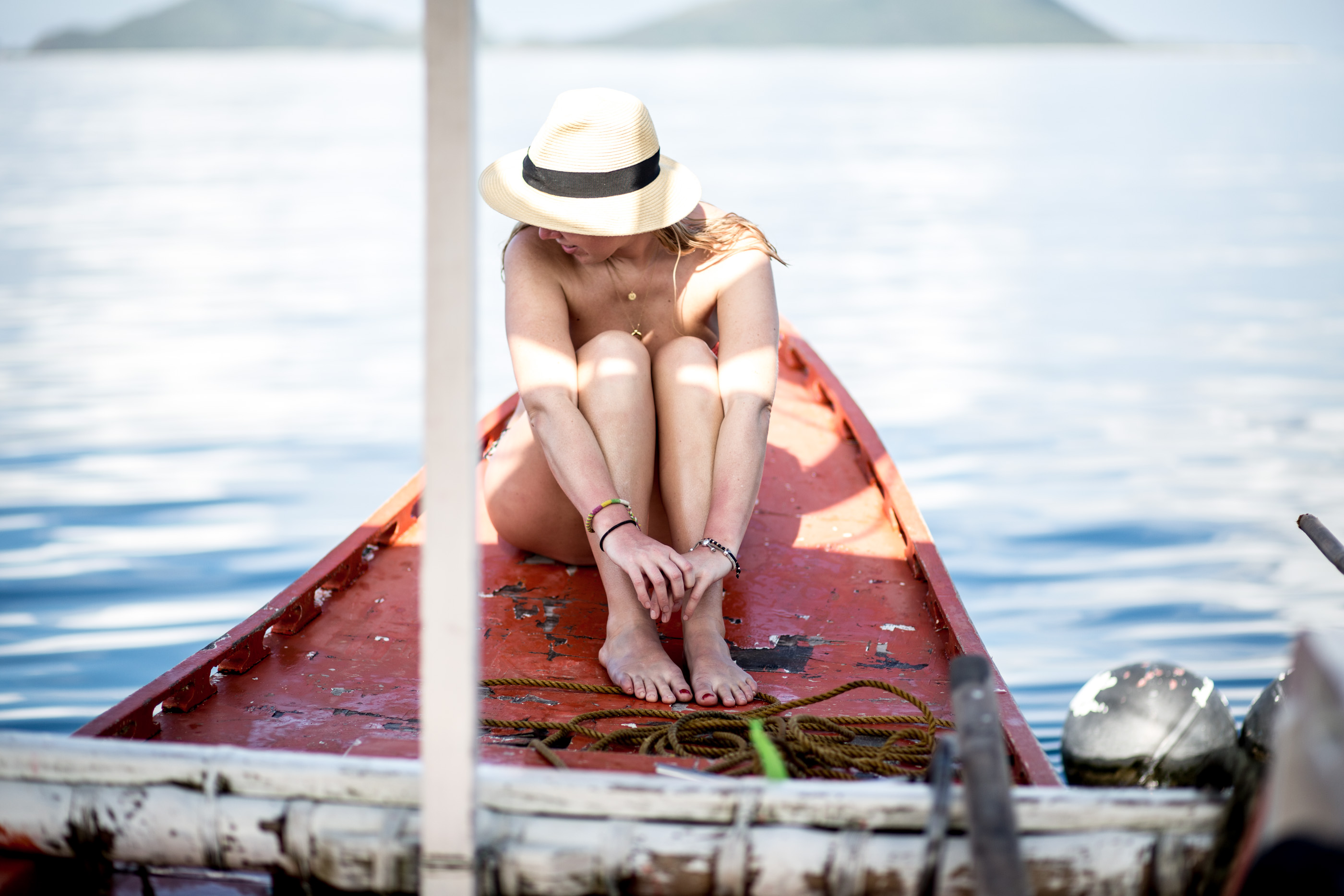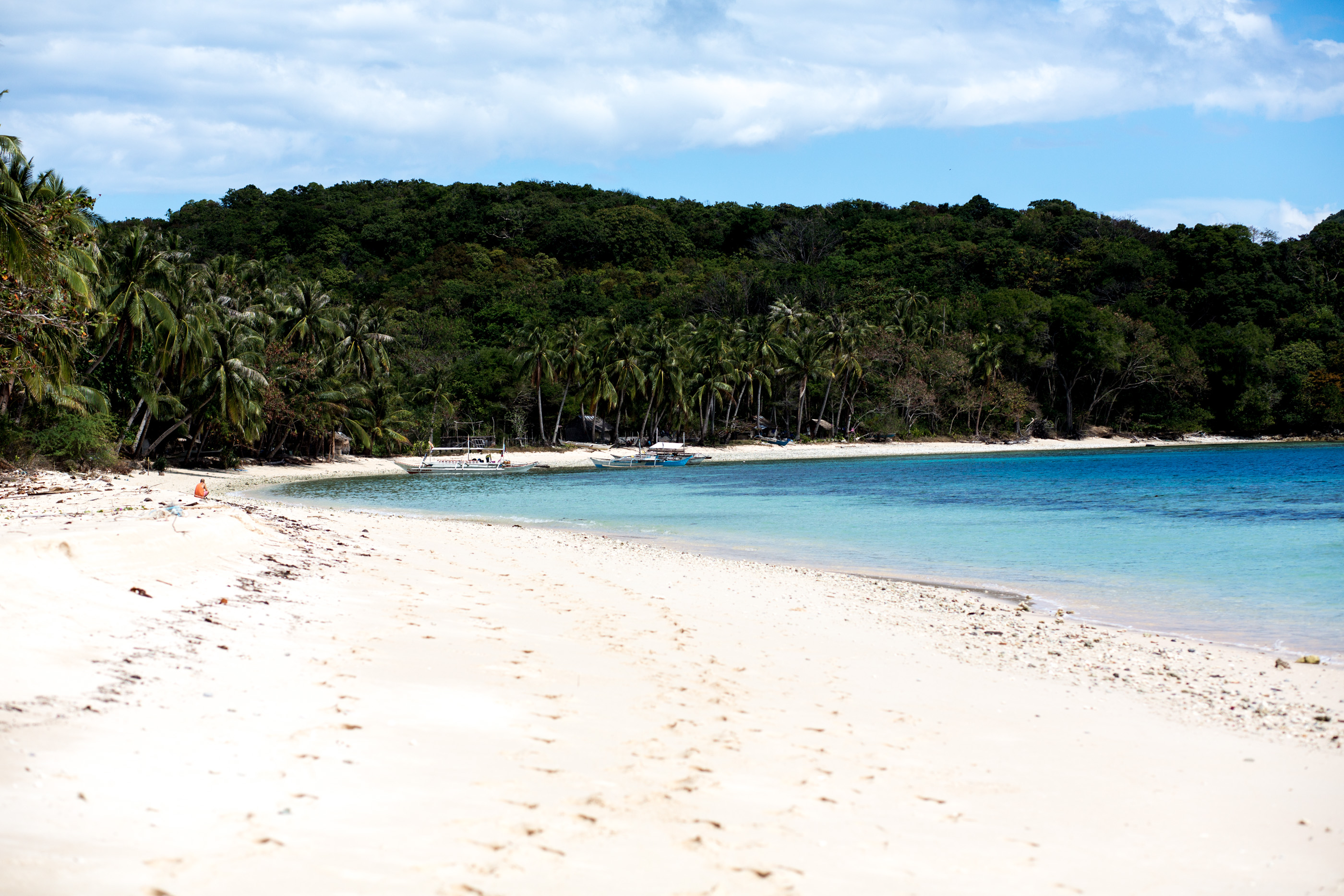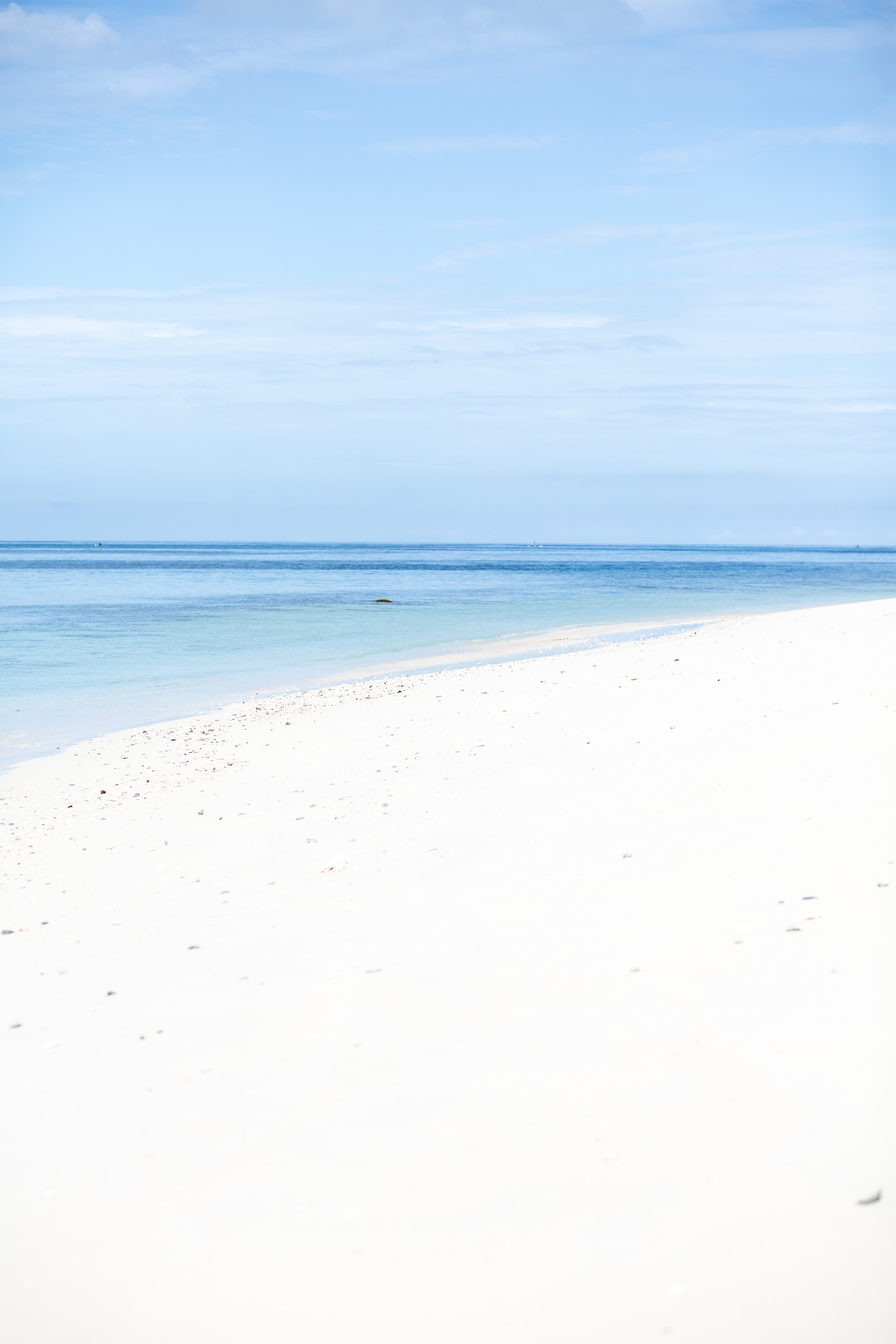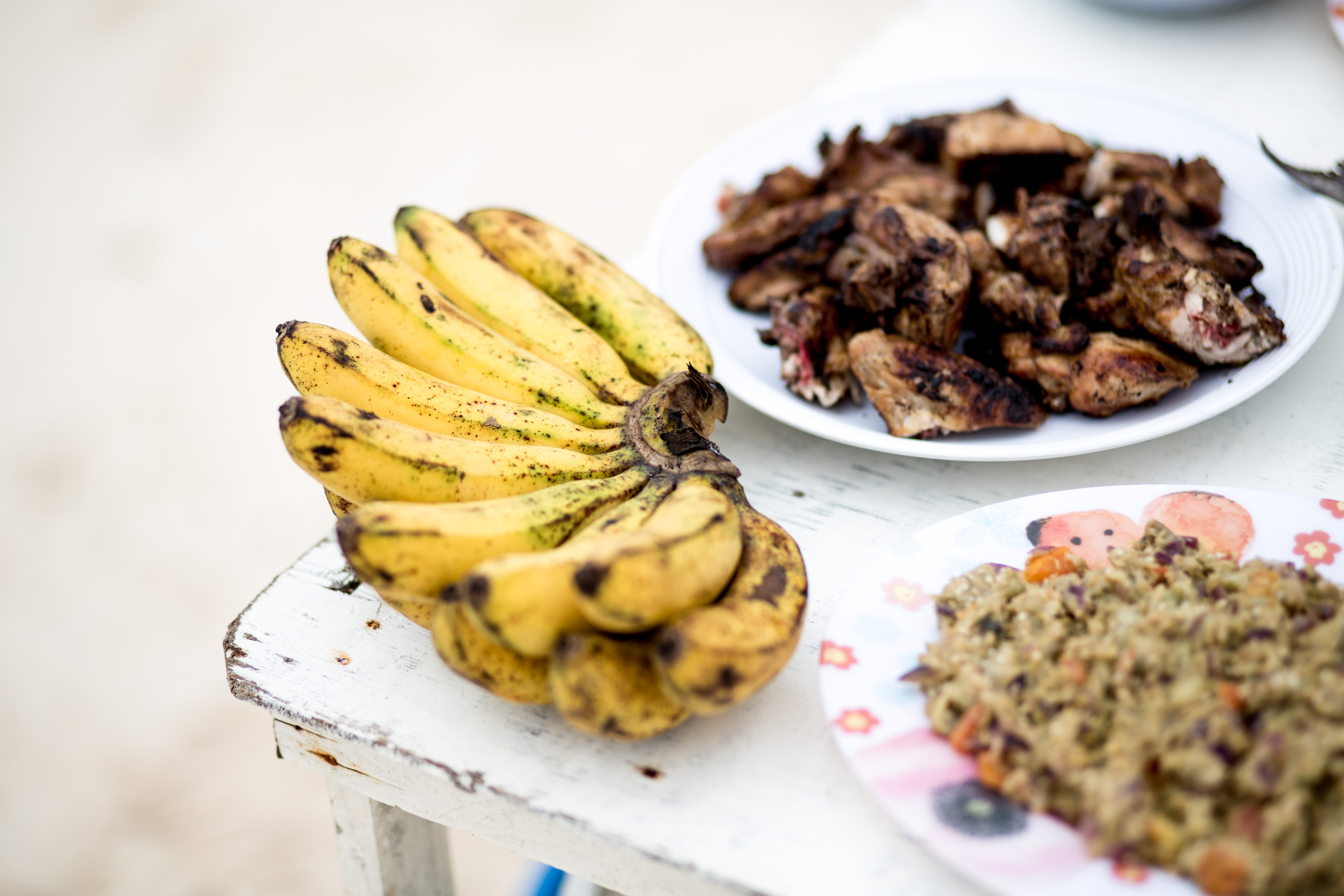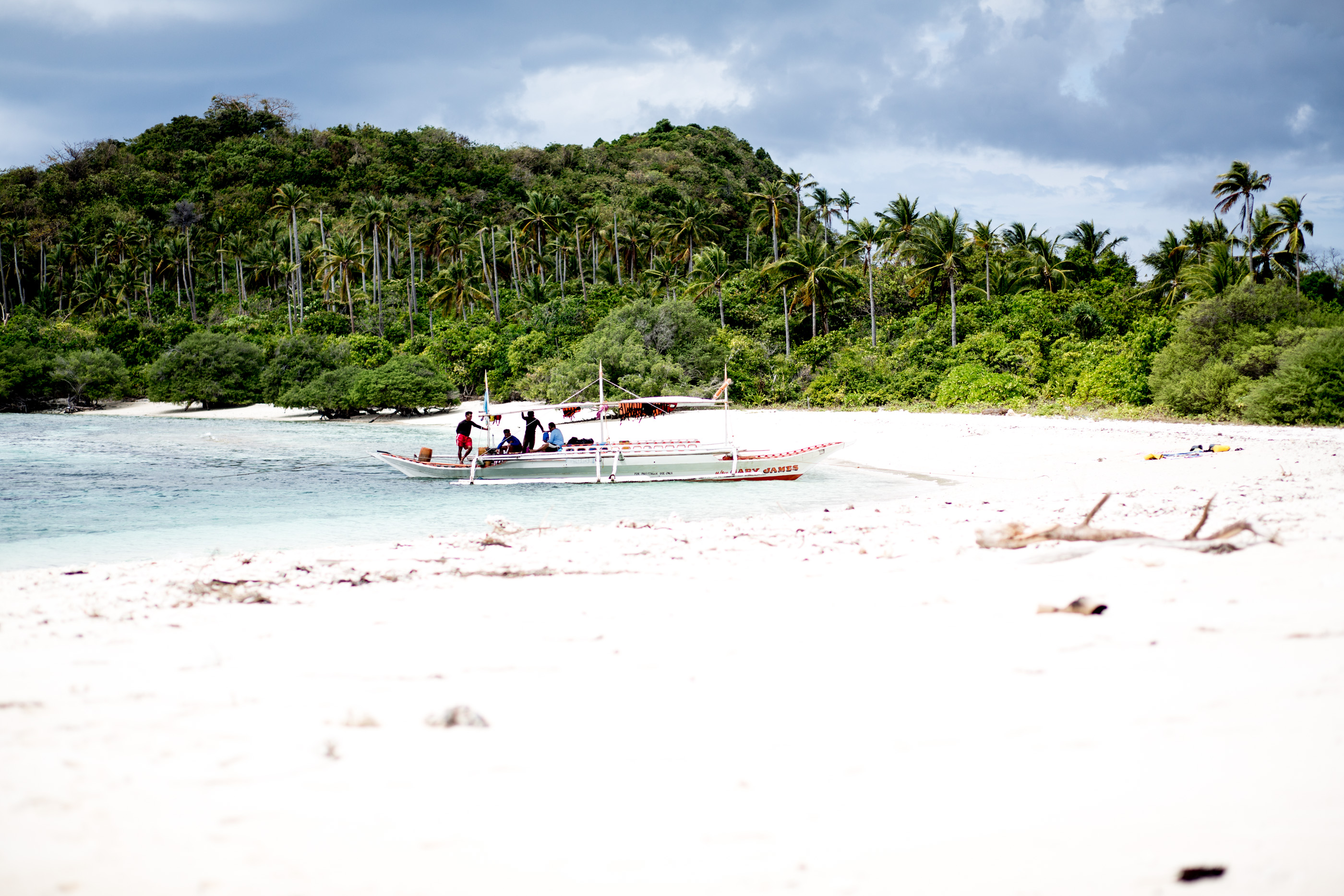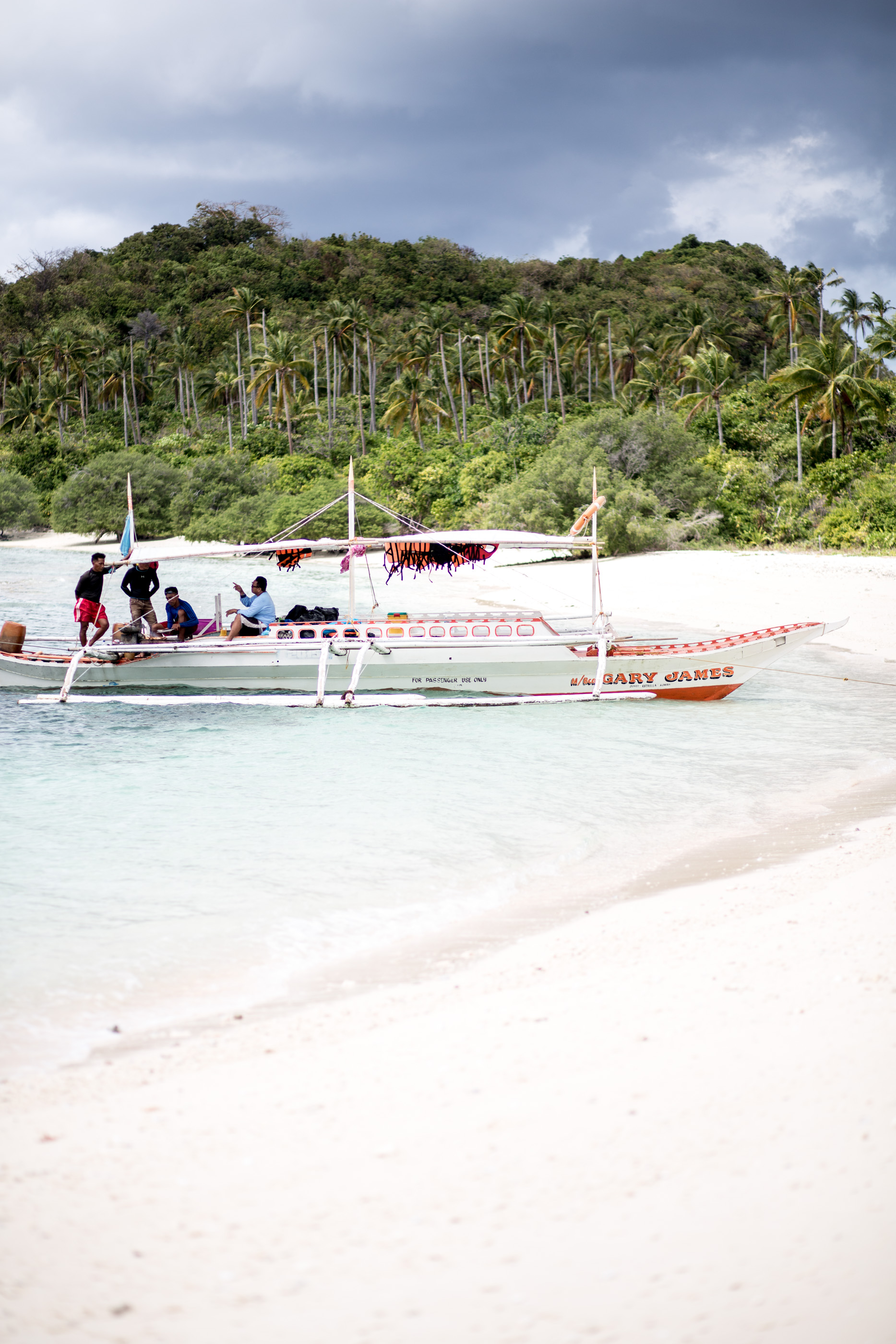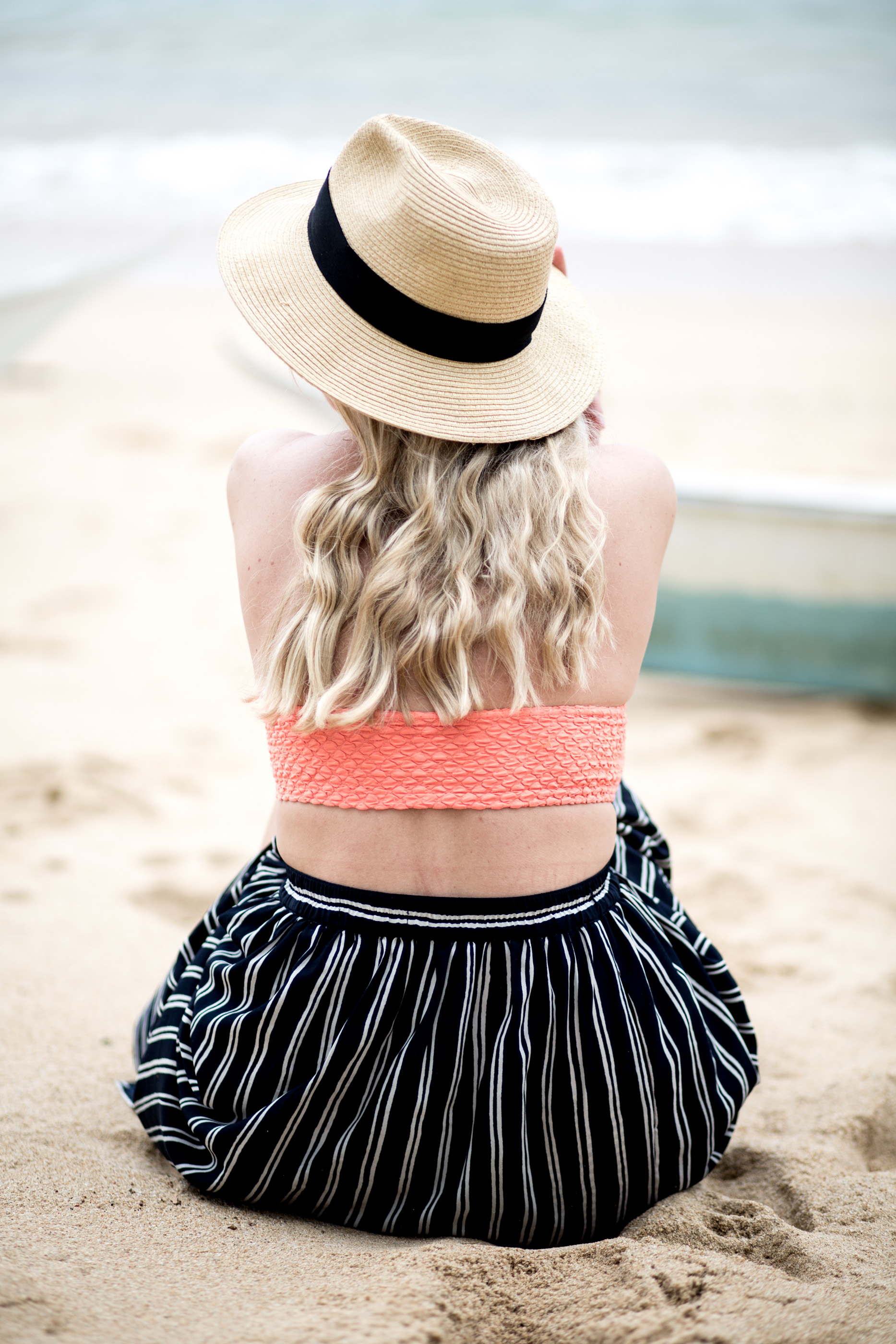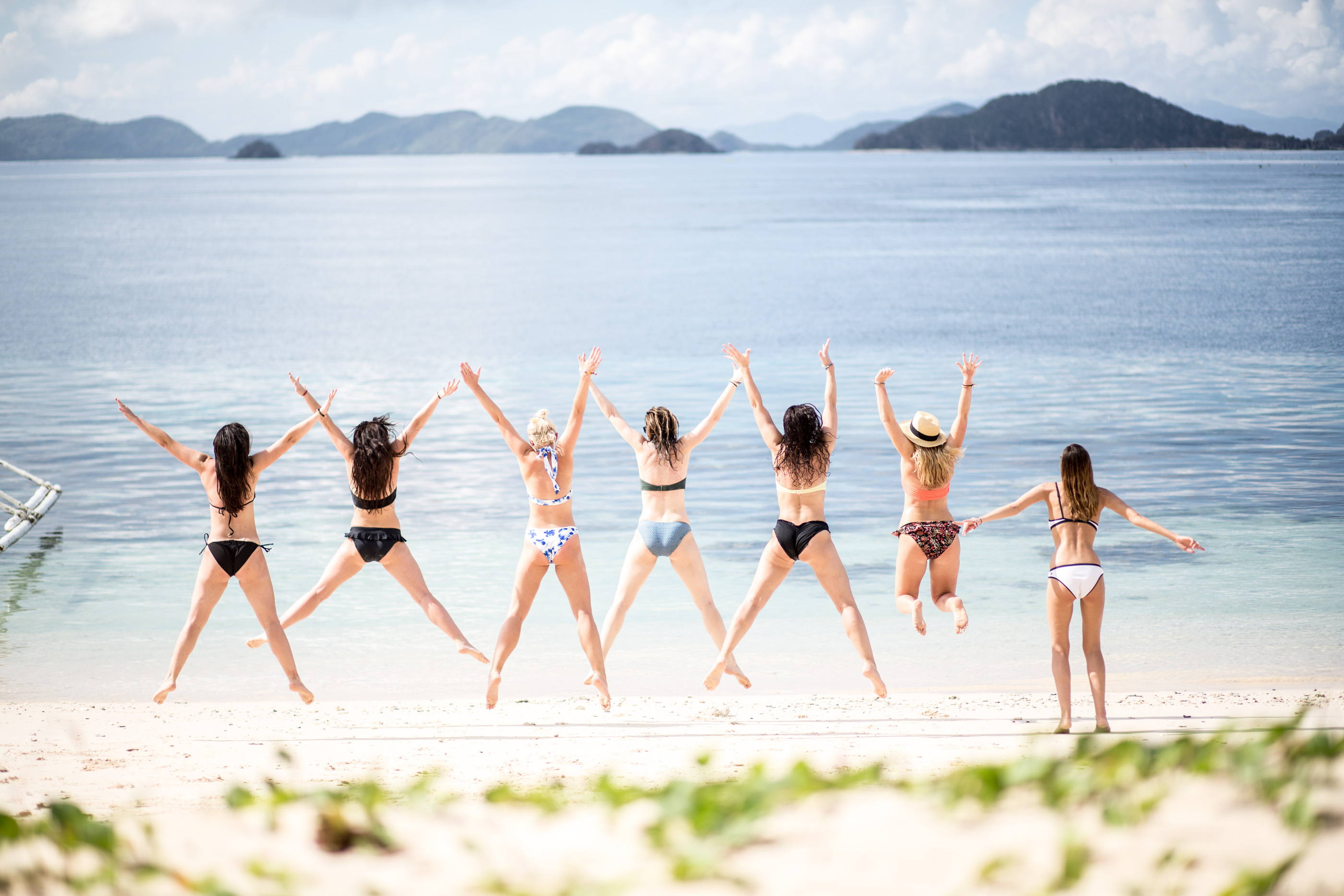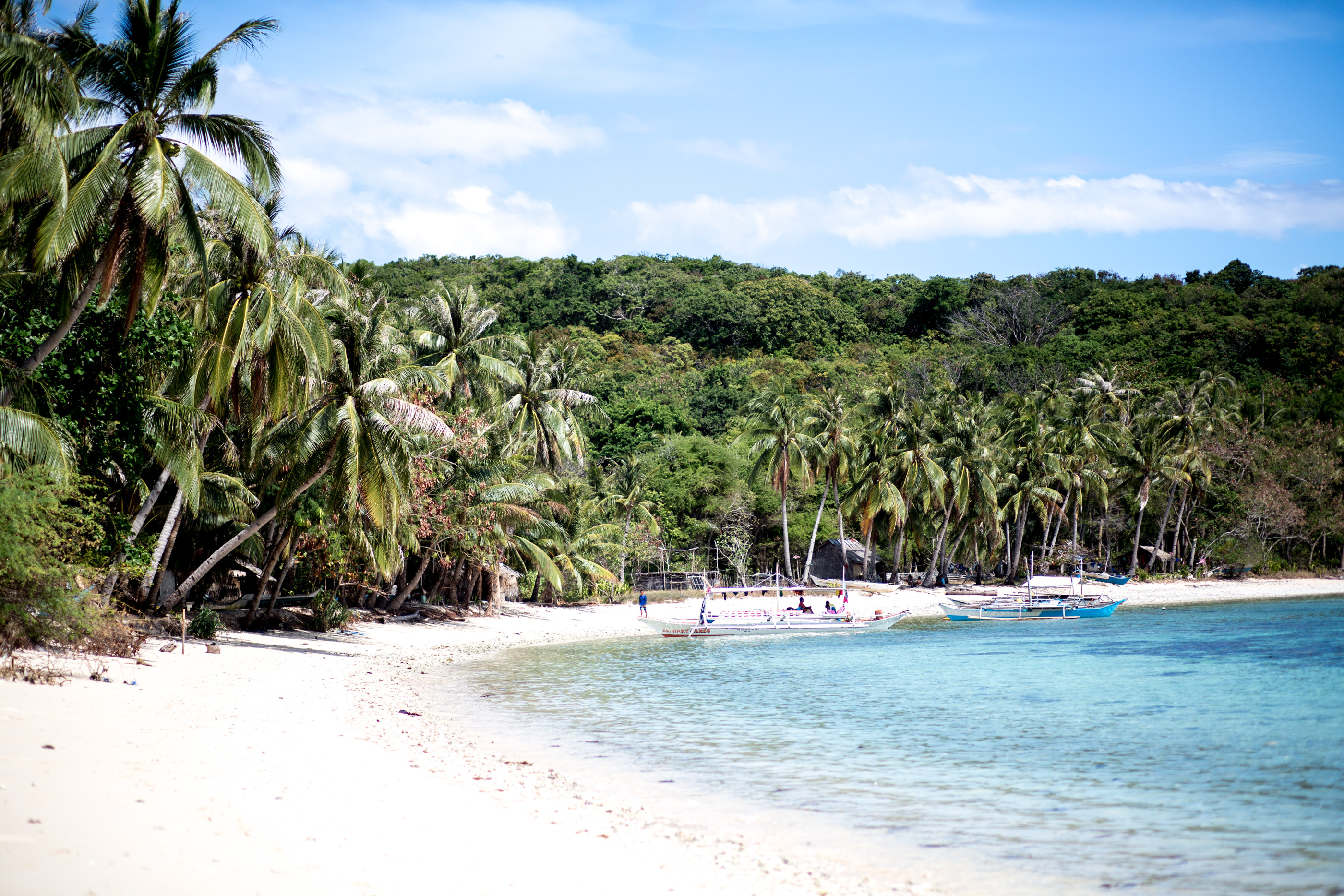 ---
WHERE YOU'LL SLEEP
As I mentioned, the expedition is one grand adventure and a chance to be at one with nature, so camping on the beach and sleeping in open beach huts is your home for the trip.
The islands often have little more than a beach, the sea and a jungle to their name and so the expedition is a chance to truly embrace your castaway aspirations.
The captain and guide provide and set up your tent, campfires and 'home' for the night, treating you like 5 star royalty on these incredible deserted islands. All you'll need is your pj's and perhaps a beach blanket in case you get chilly at night. The experience is luxuroiosuly basic. One to be embraced. As for toilets & showers … you just have to use your imagination.
---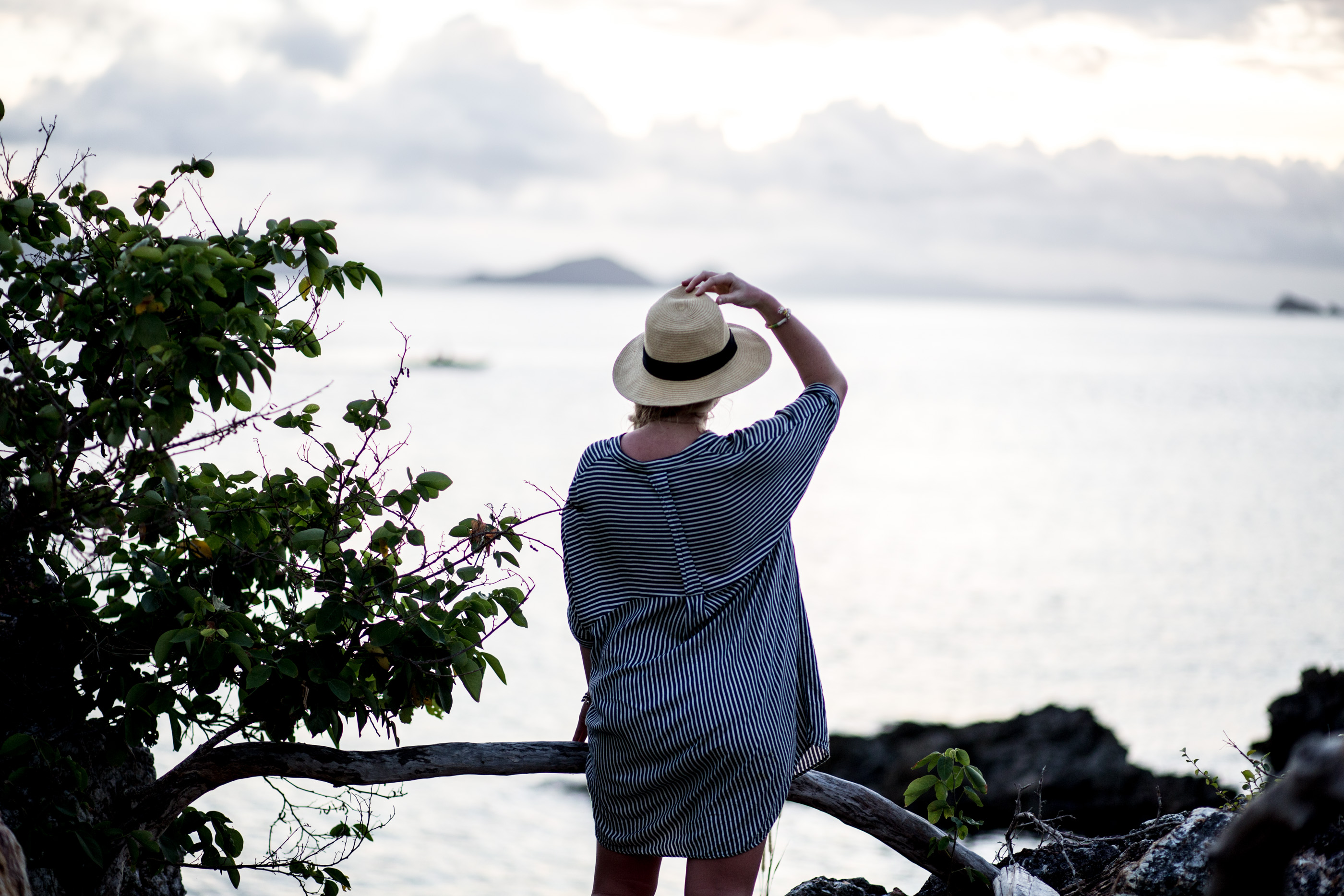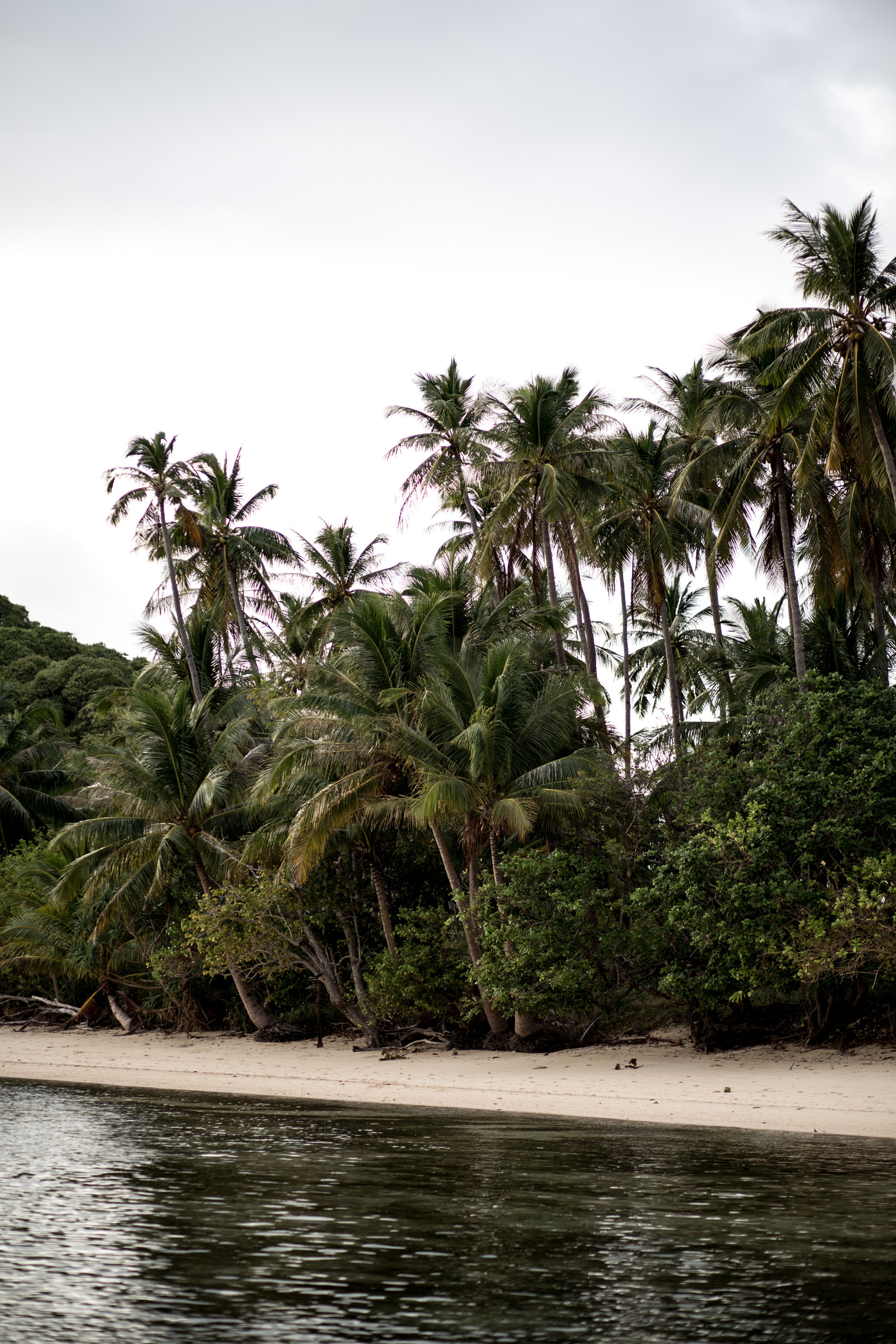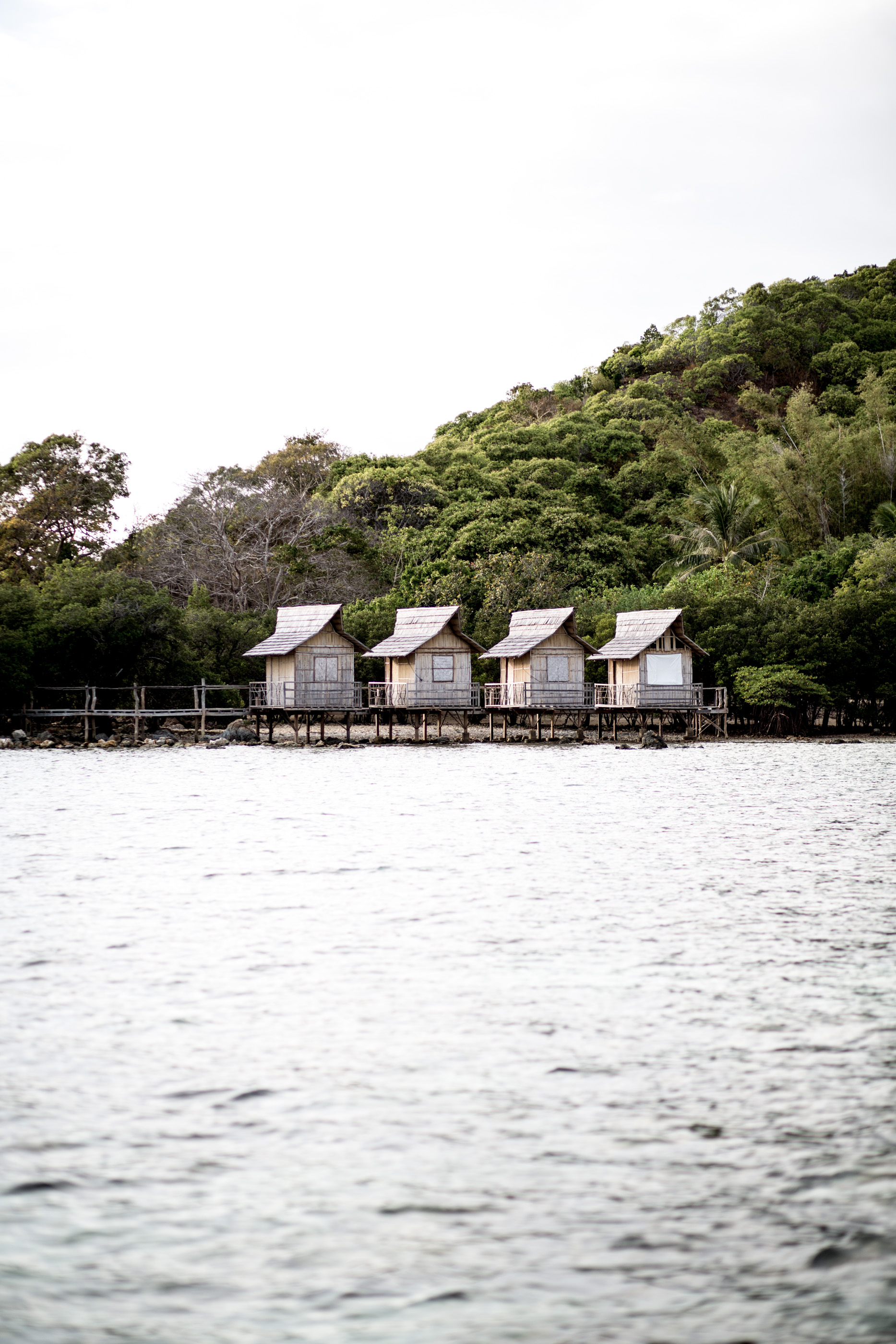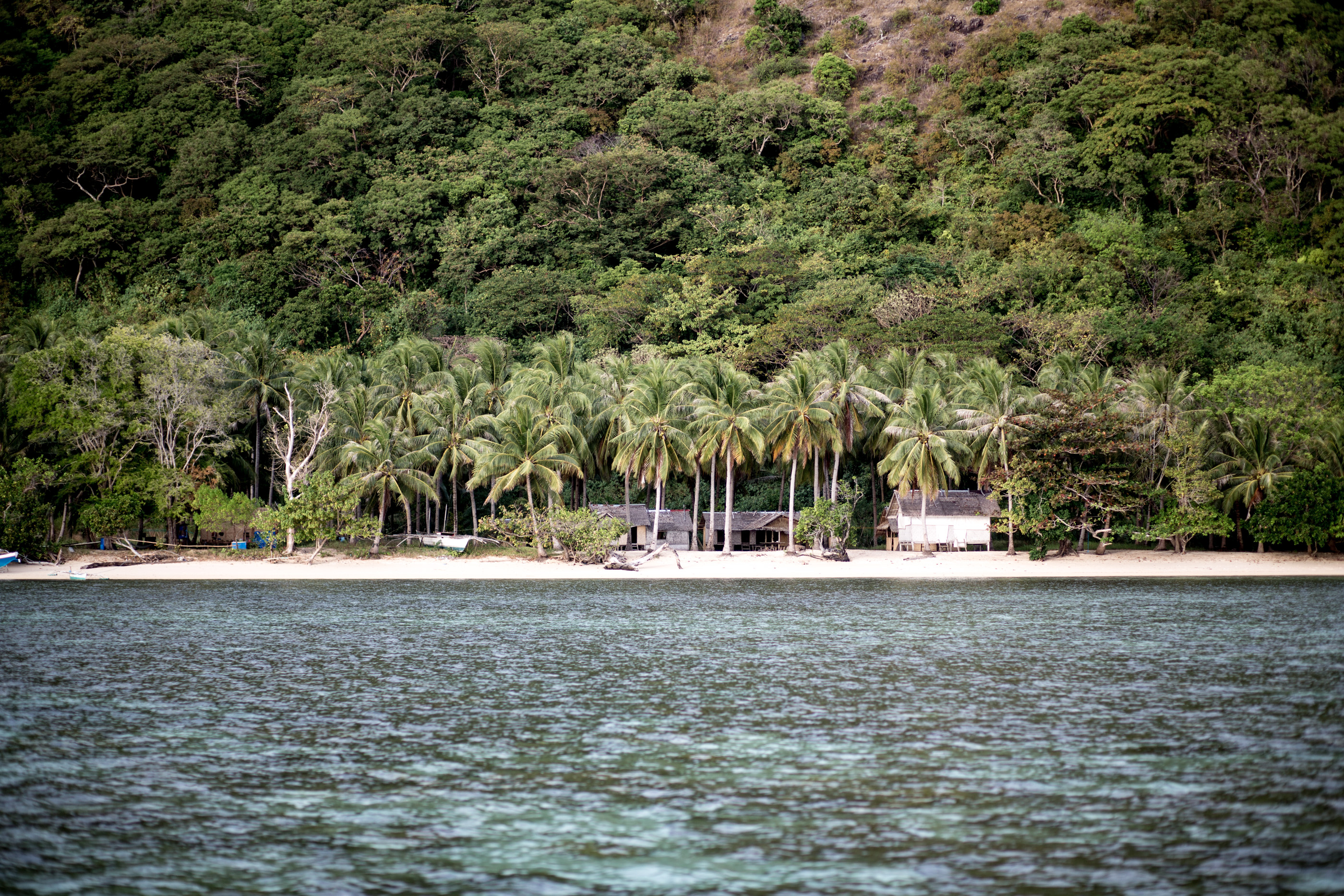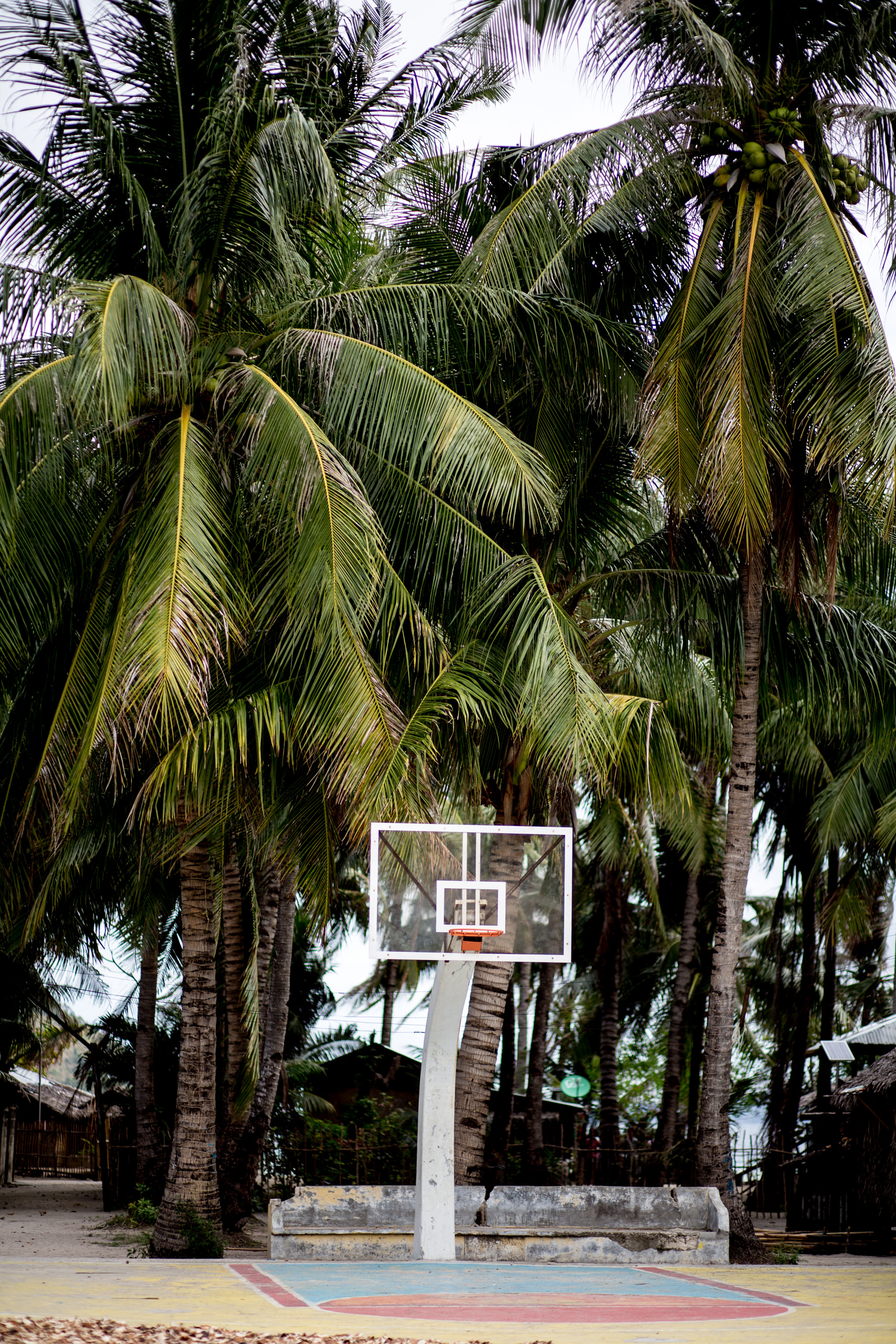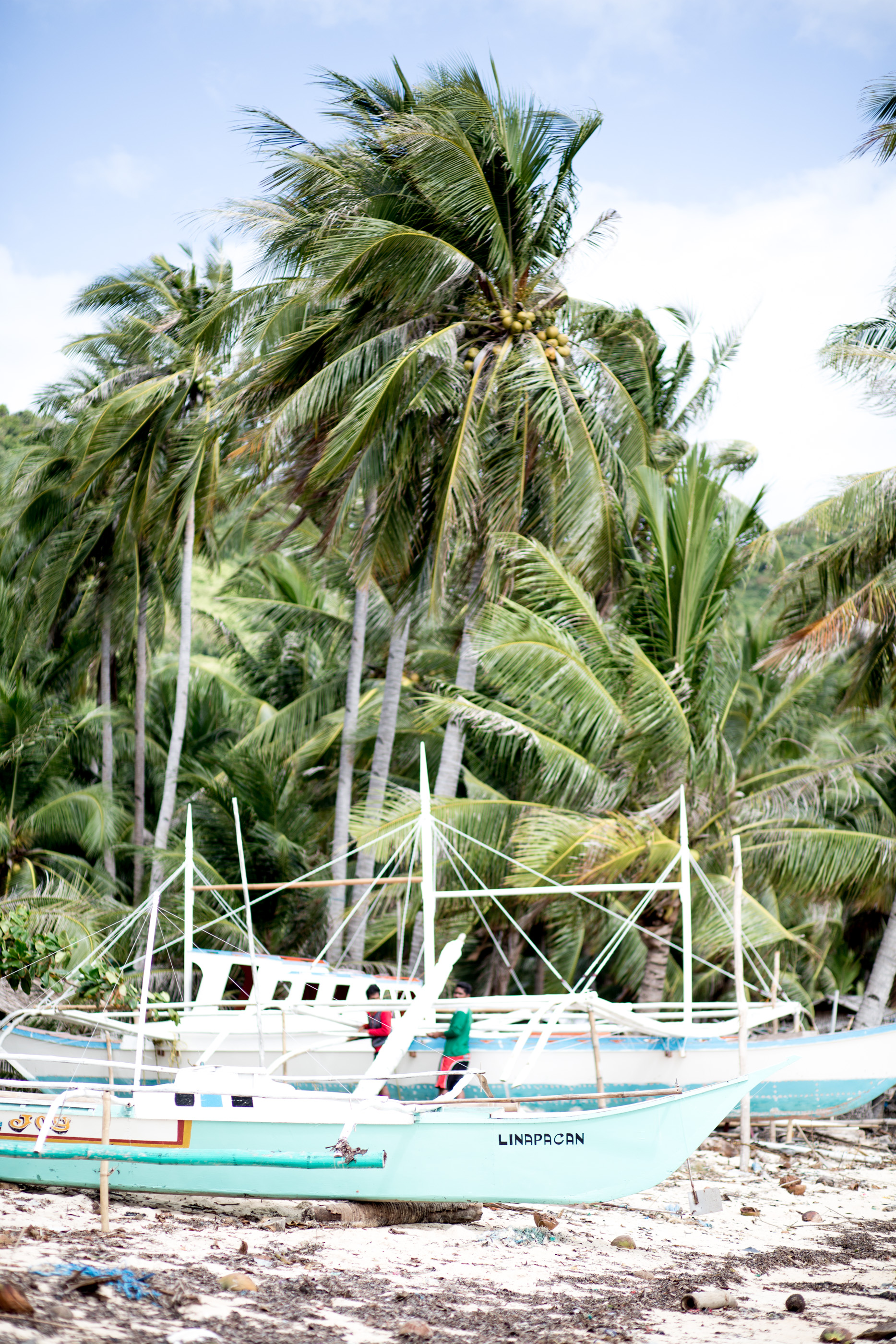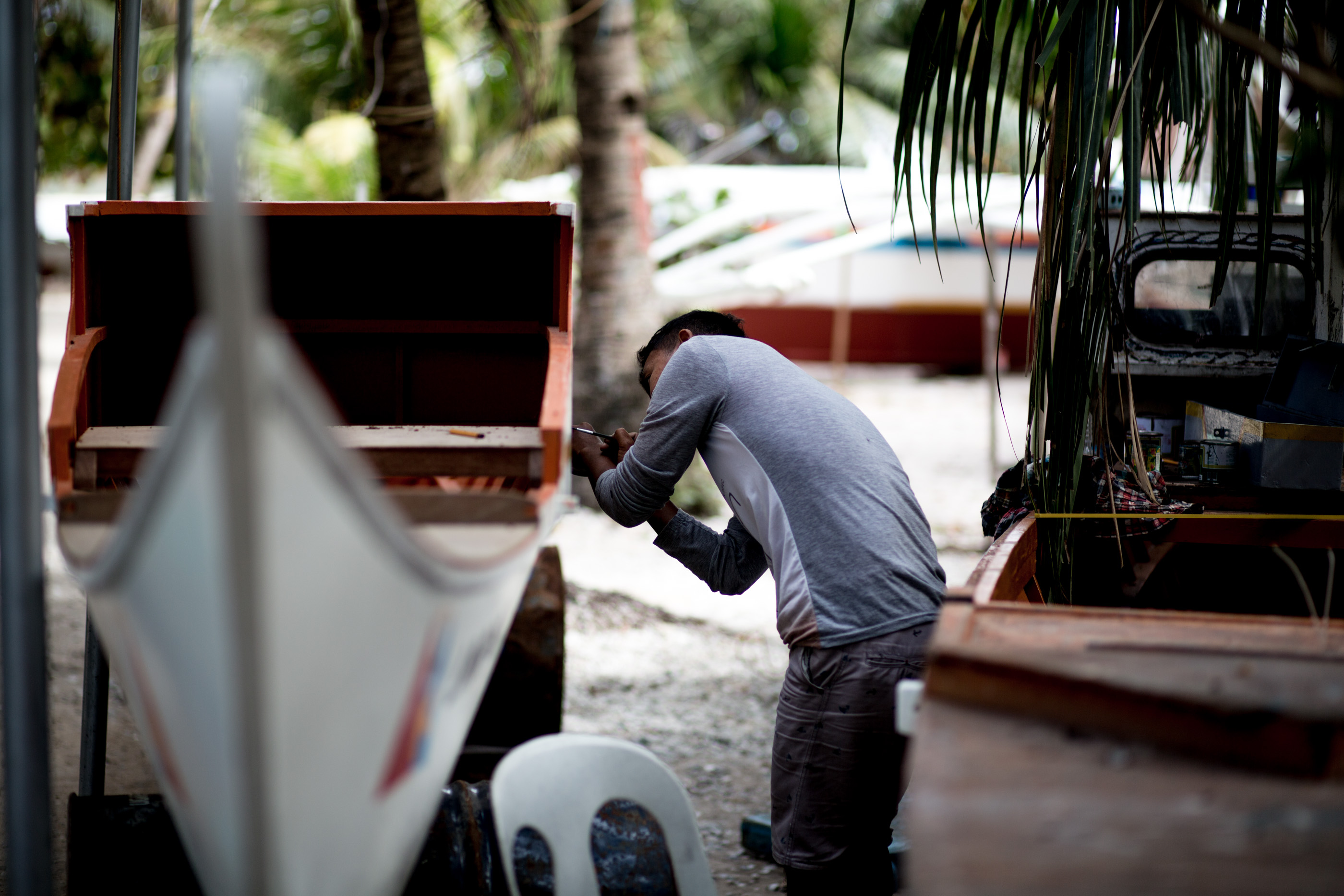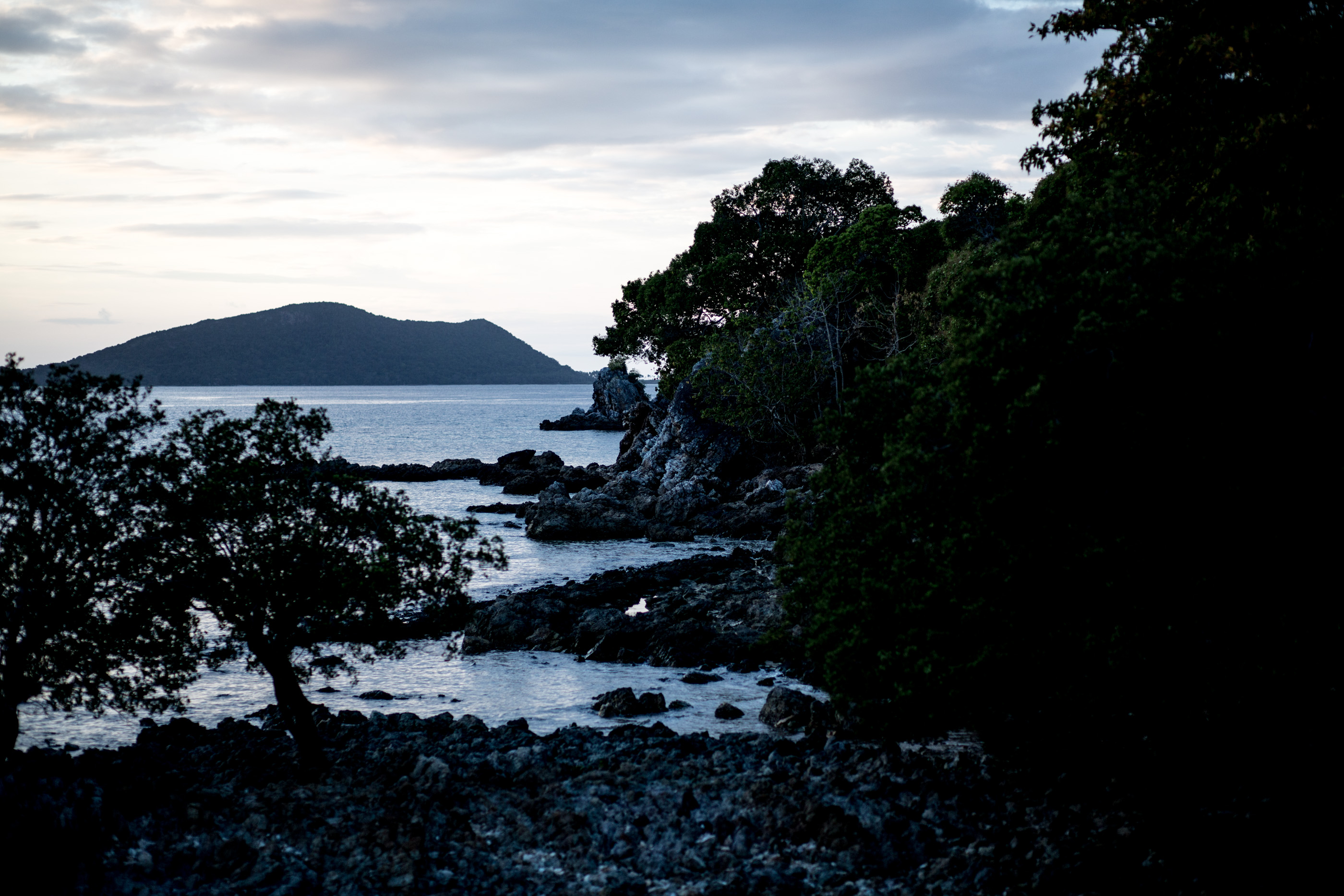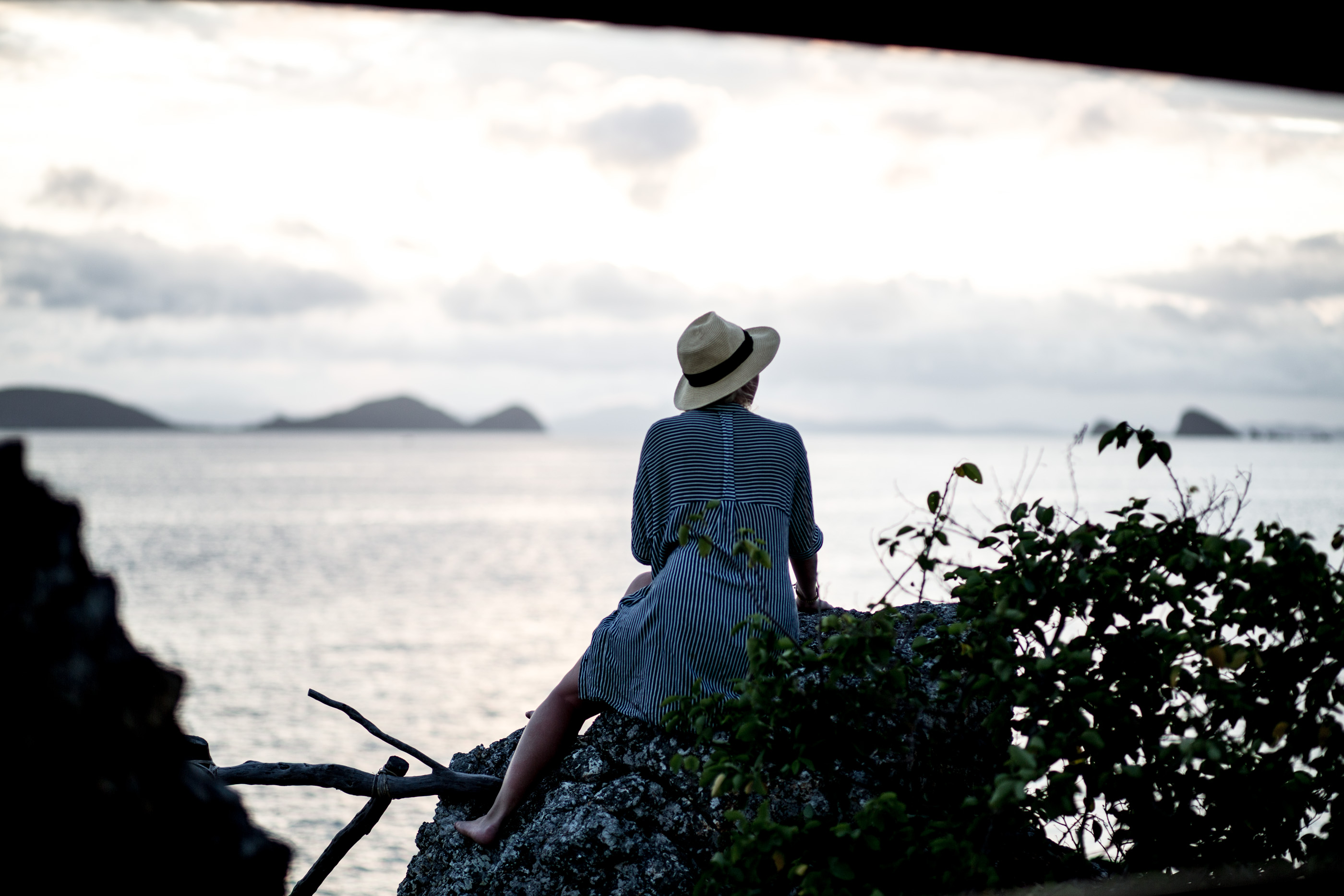 ---
WHAT TO PACK
Less is more on your expedition, and so packing lightly but wisely is key. We left our suitcases at our next hotel (more to come on that soon) and packed backpacks for our boat tour. The boats are small and authentic Filipino in design, so suitcases or big bags are not a wise idea.
When it comes down to it there are really only a few essential items for your adventure:
A bikini & beach towel is really all you'll need in the day times, and your beach towel will also come in handy during the evenings as a blanket as it's likely these won't be provided. The only other item which comes in handy is sea shoes for when you're travelling from boat to land, there's often a lot of coral and so boat shoes do come in handy. The guides provide everything else you'll need.
Come night, long sleeves & long legs are advised (sand flies & mozzies are a reality as you'd expect), I had PJ's and a maxi skirt & t-shirt which I'd thrown on.
Aside from that, toilet roll, hand sanitiser & a toothbrush is really the stretch of toiletries you'll require. At a push you can pack soap, shampoo and conditioner to wash your hair with when you get access to fresh water (Queen's Island was the only fresh water we had), but you'll find little opportunity to truly embrace your usual cleanse, moisture & clean routines. Think of it as a tropical festival if you will.
You will want to capture the beauty of the adventure without doubt, so be sure to pack your phone or camera & charge up a rechargeable battery pack before you leave to keep you going for the three to five days.
---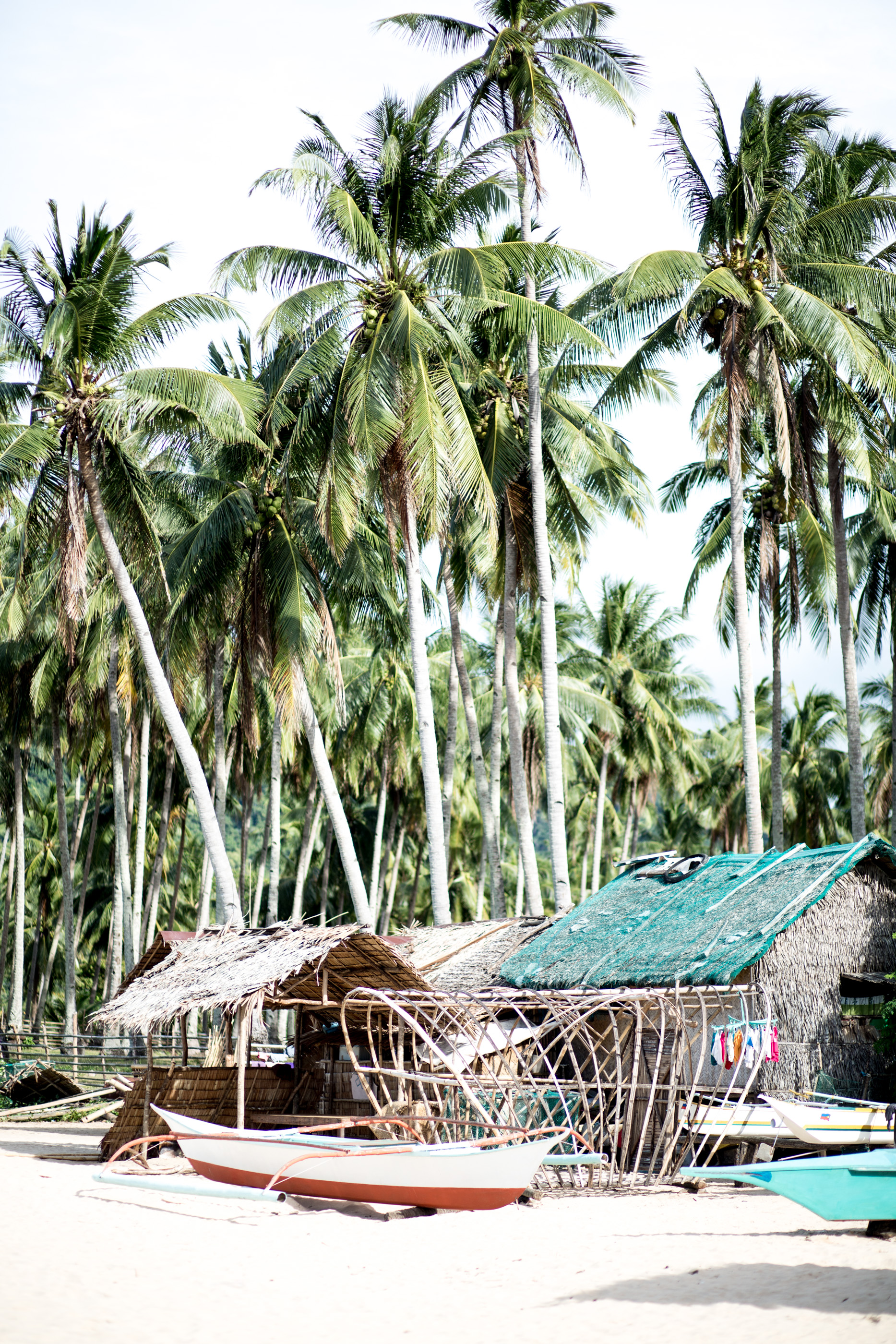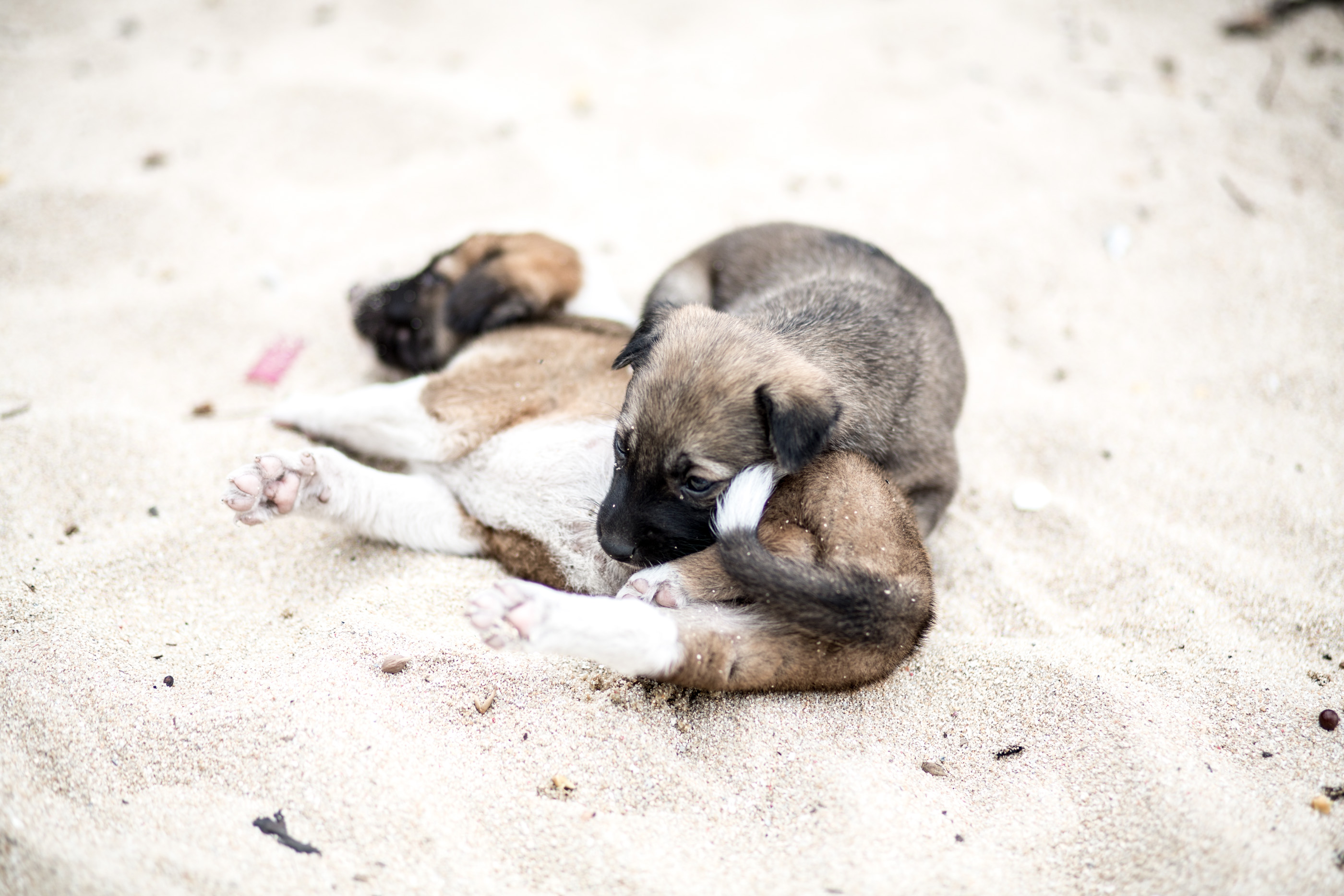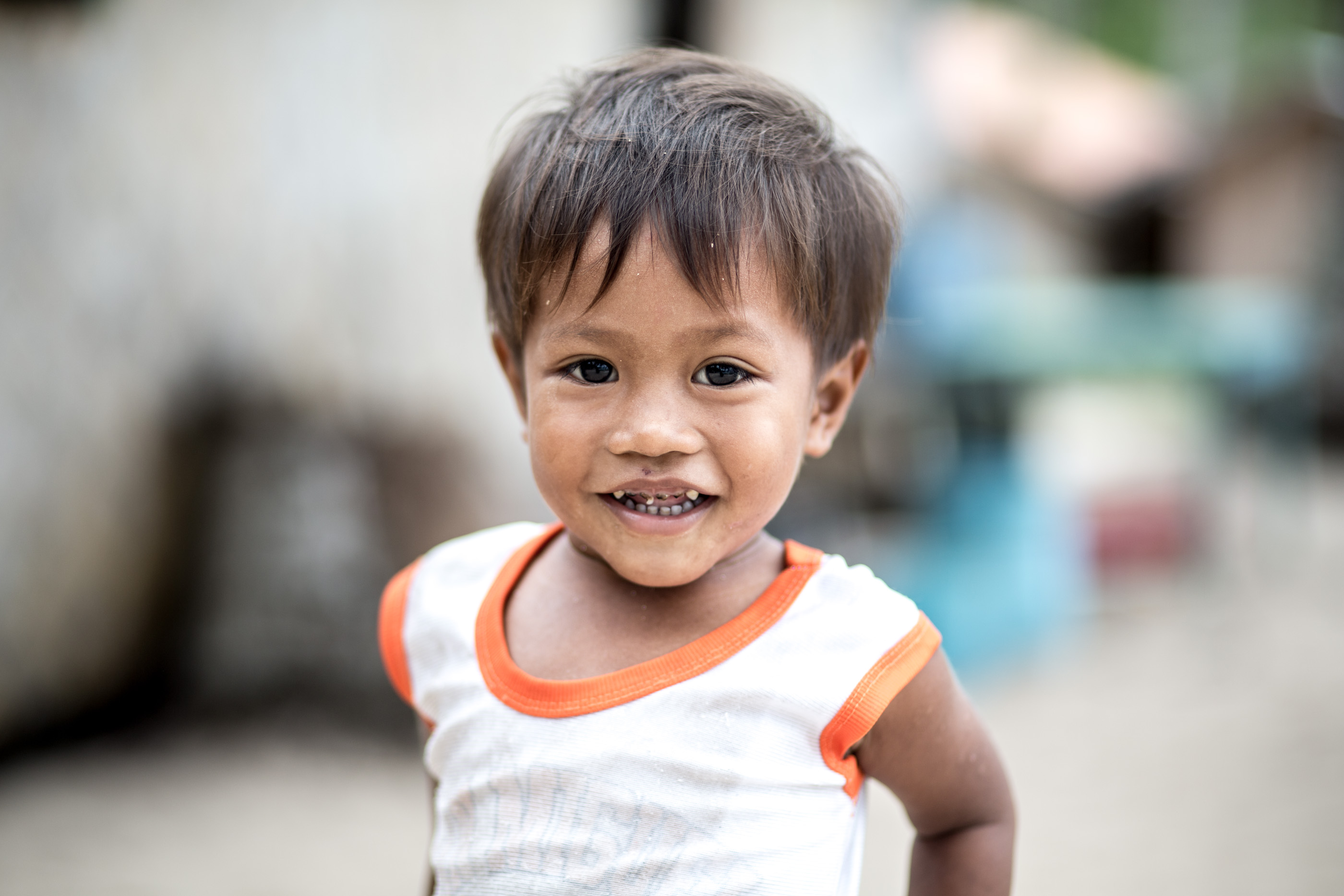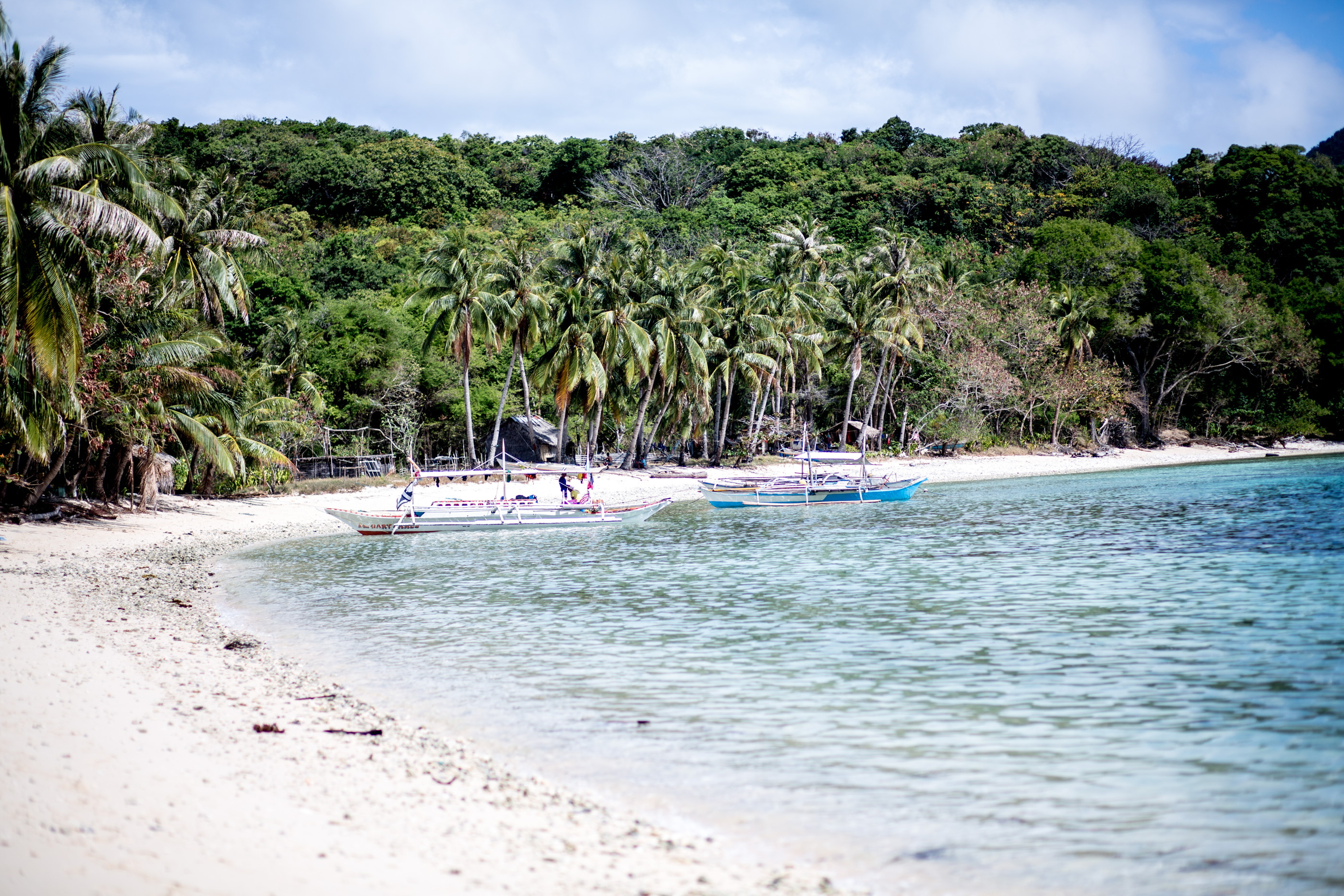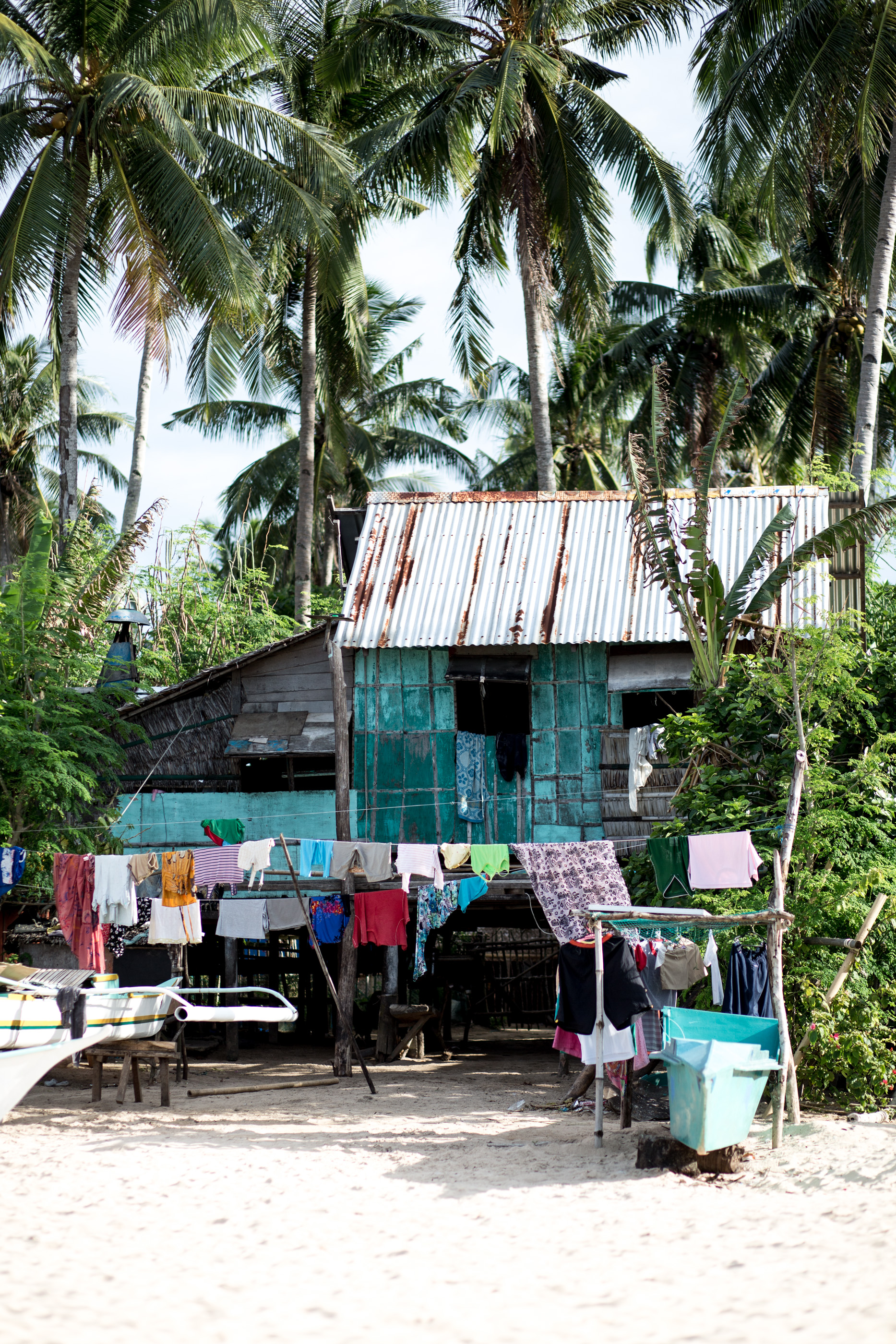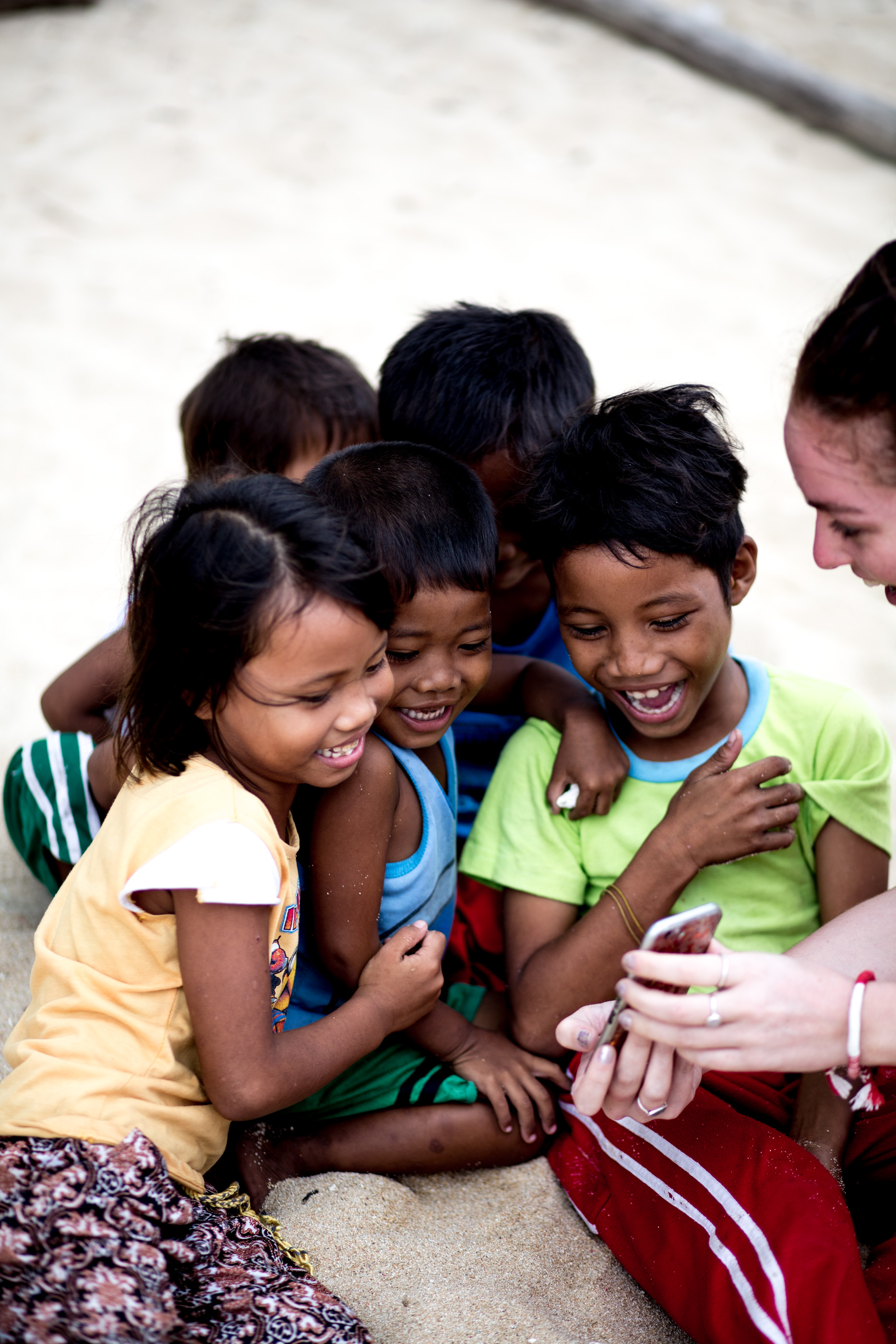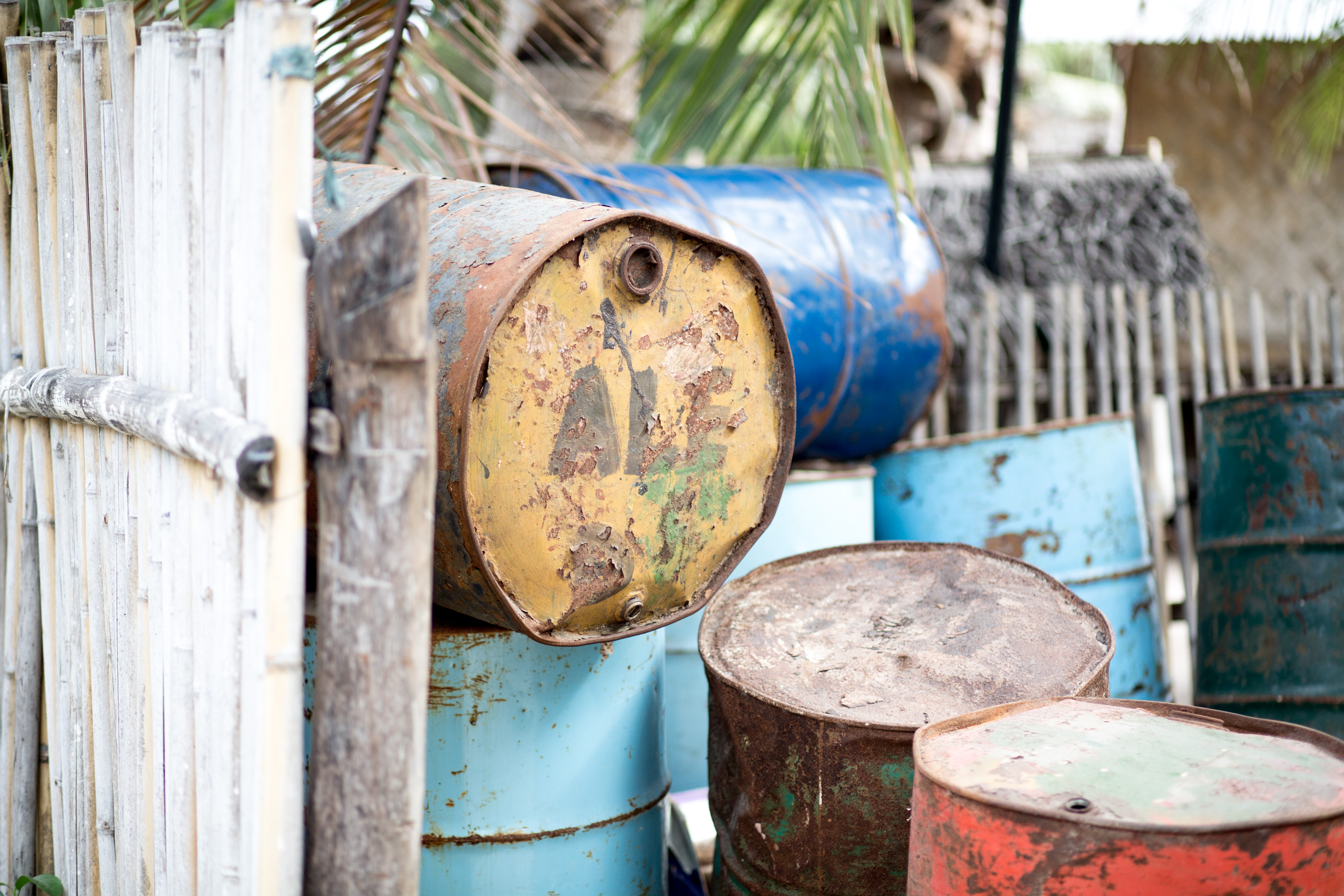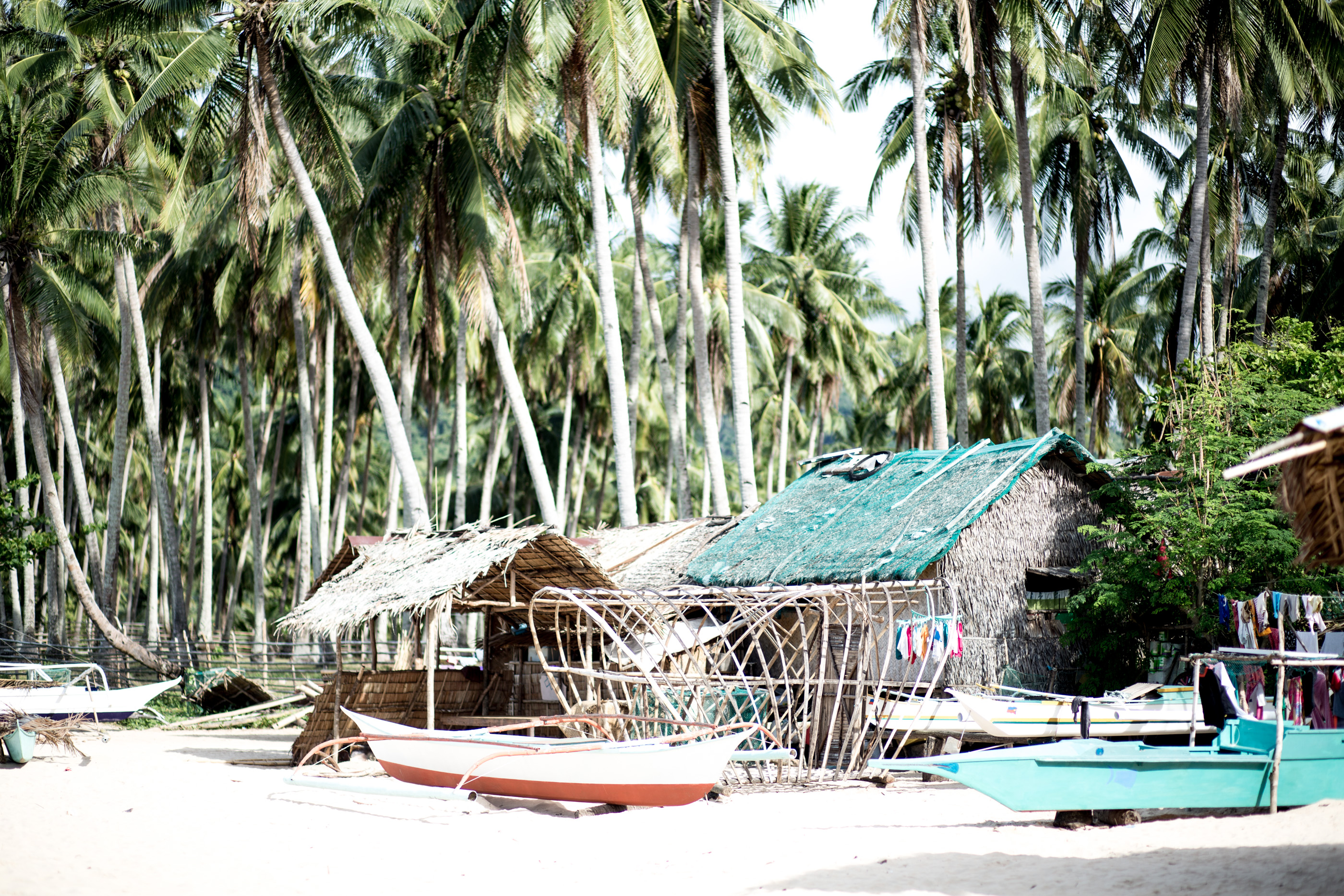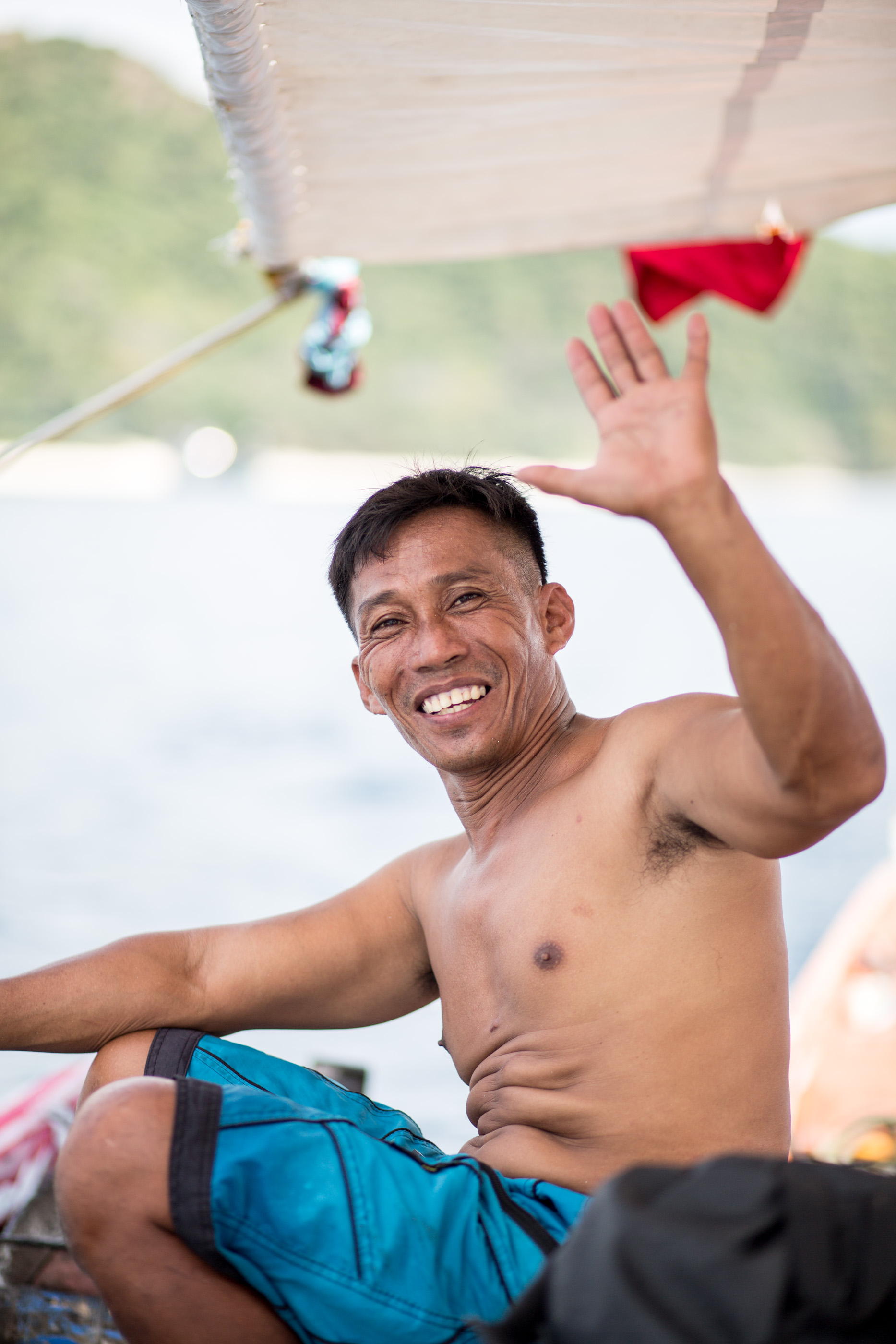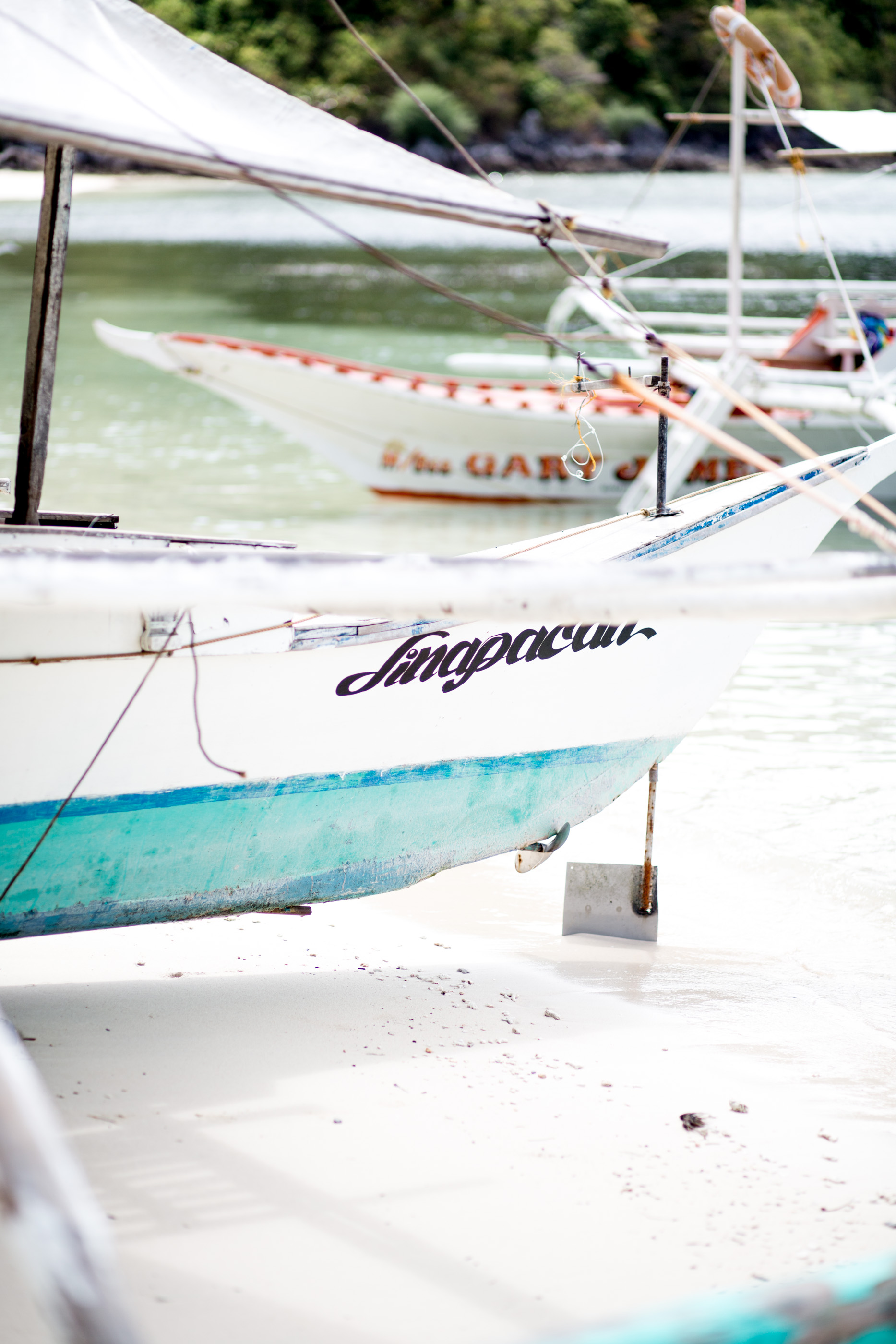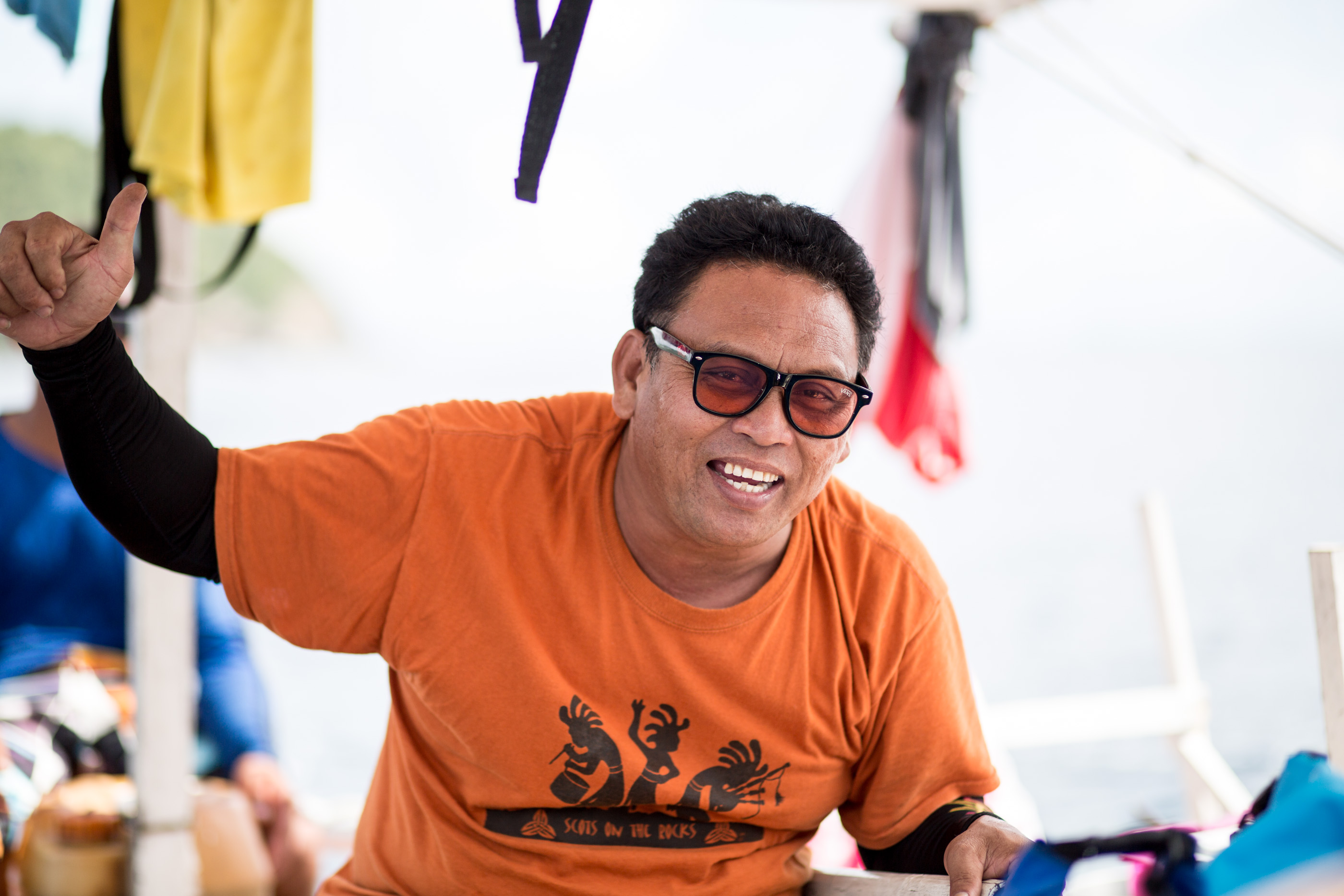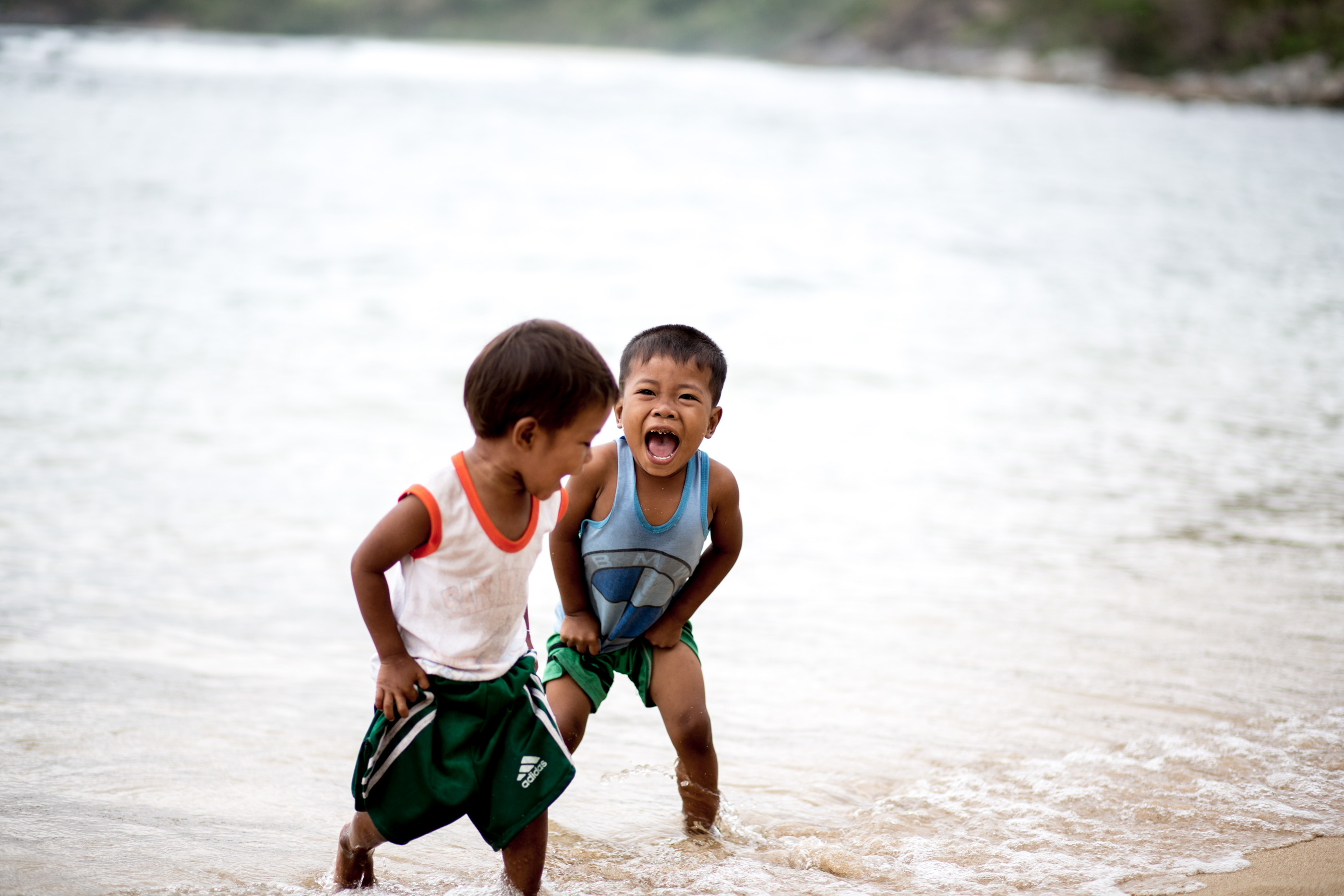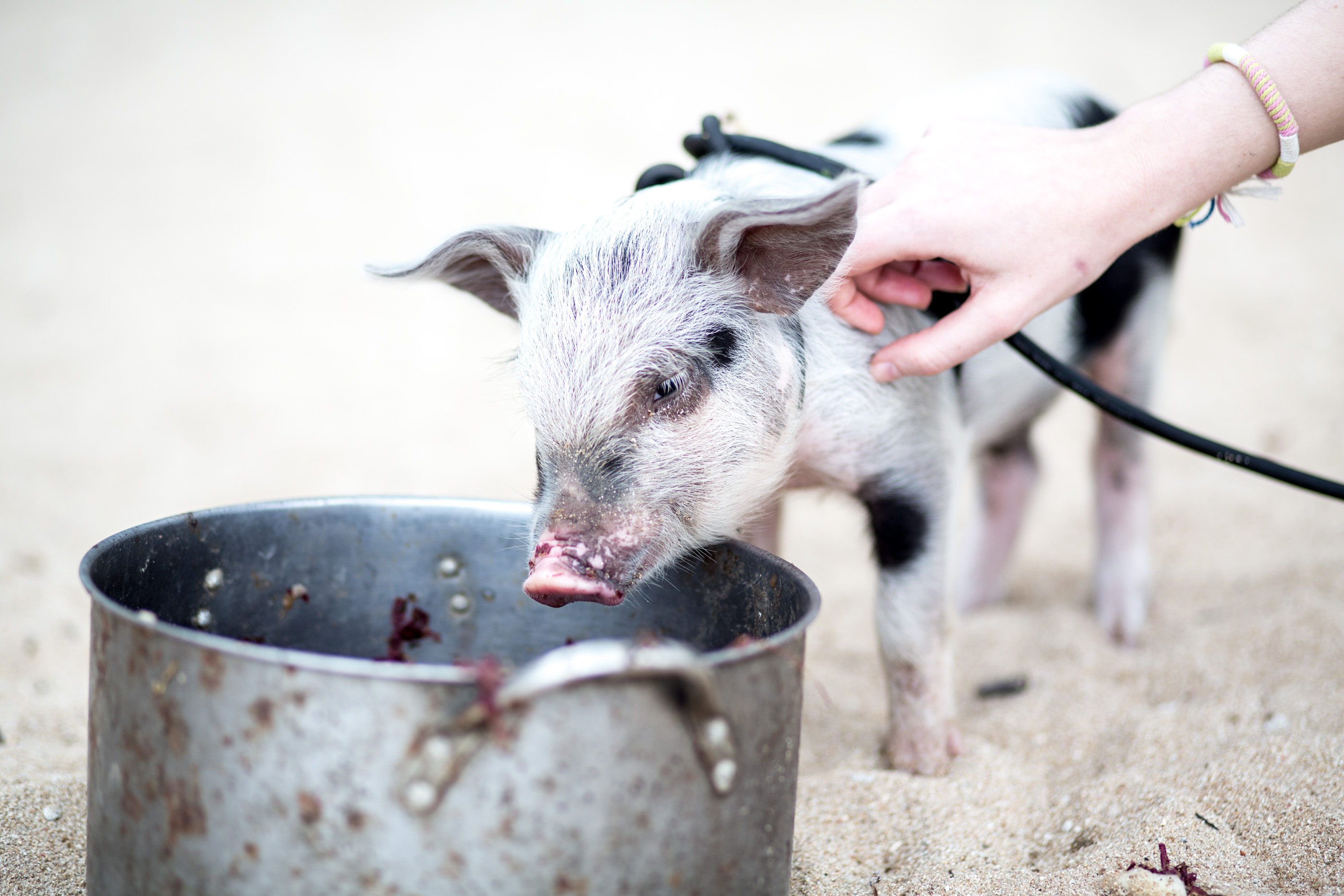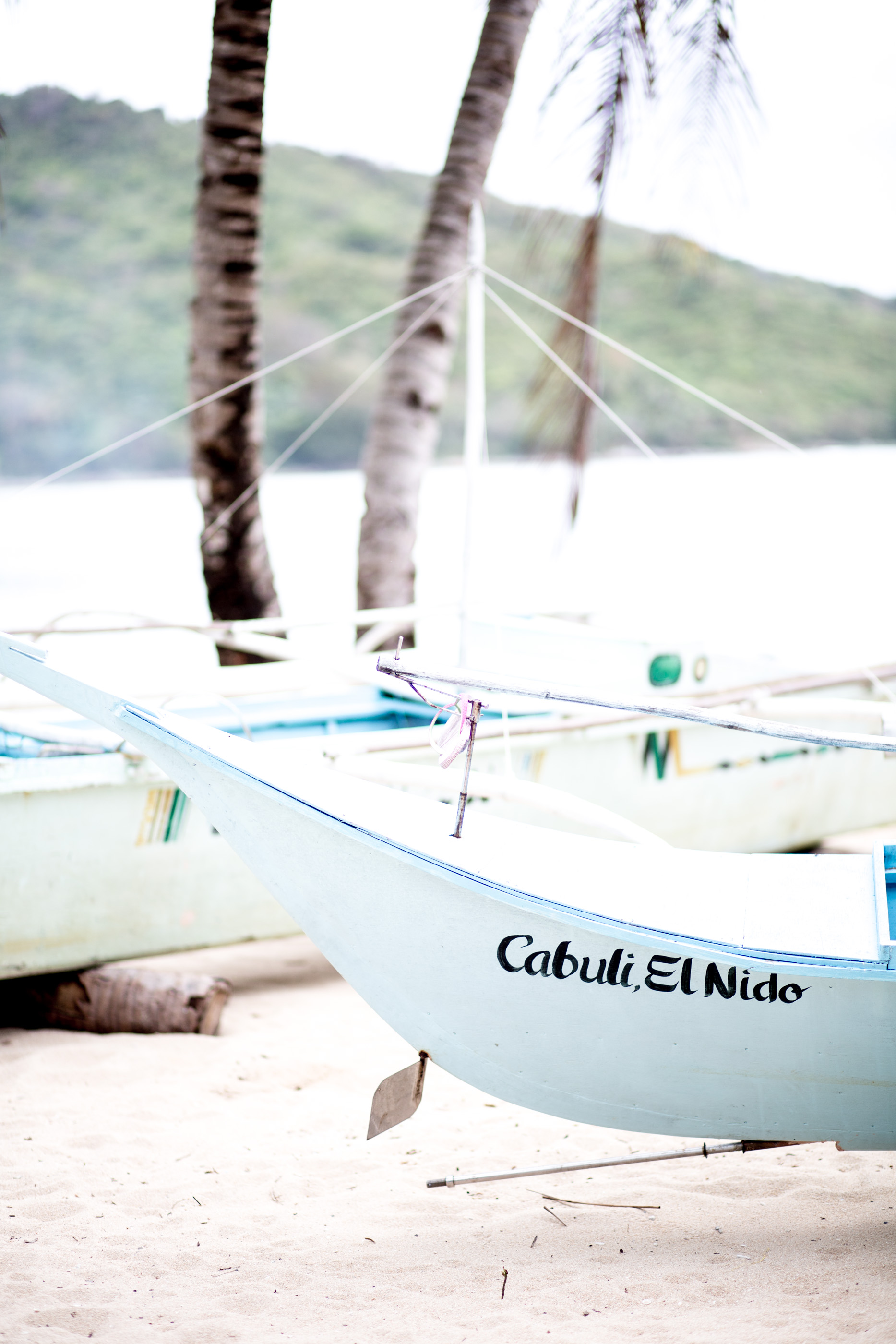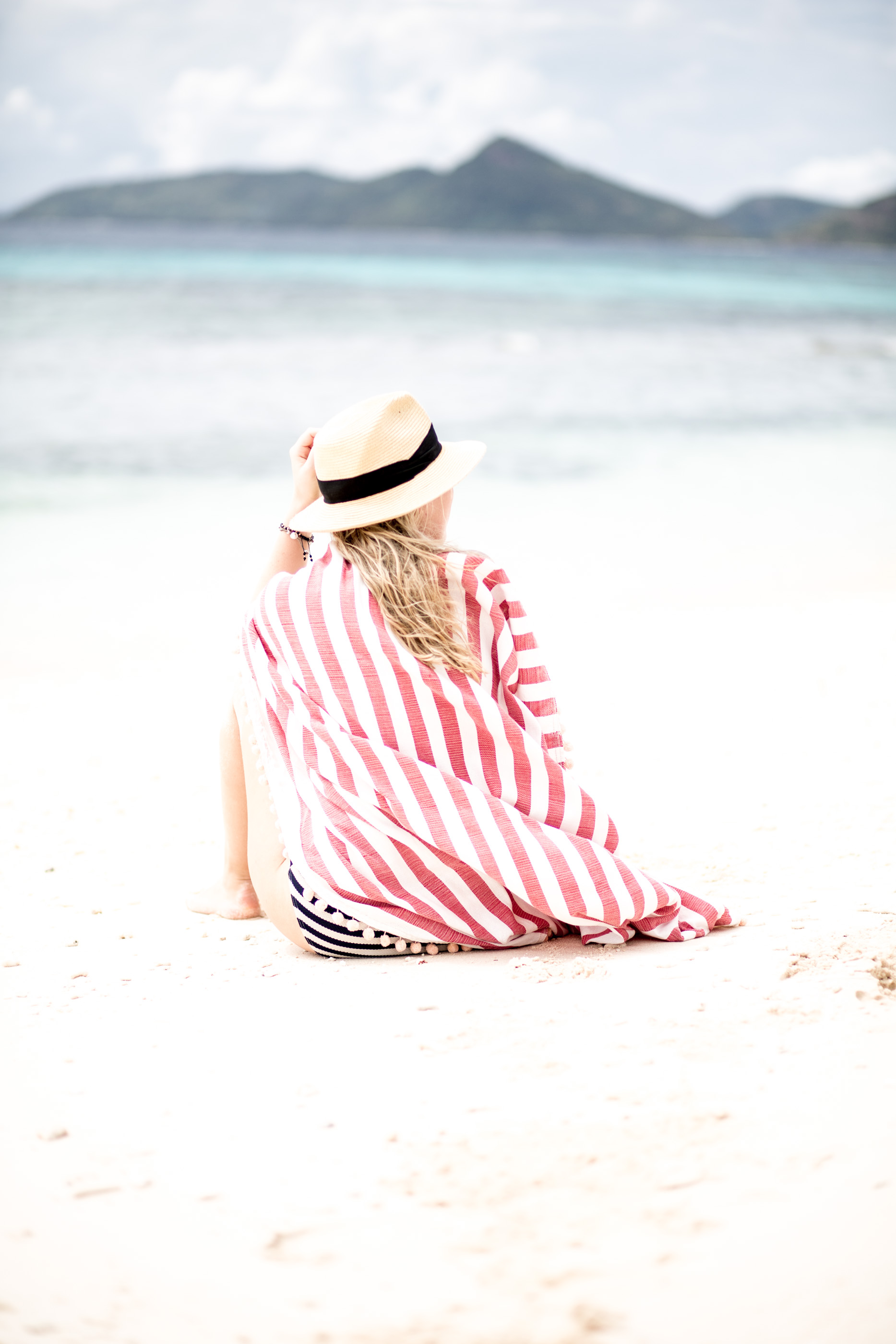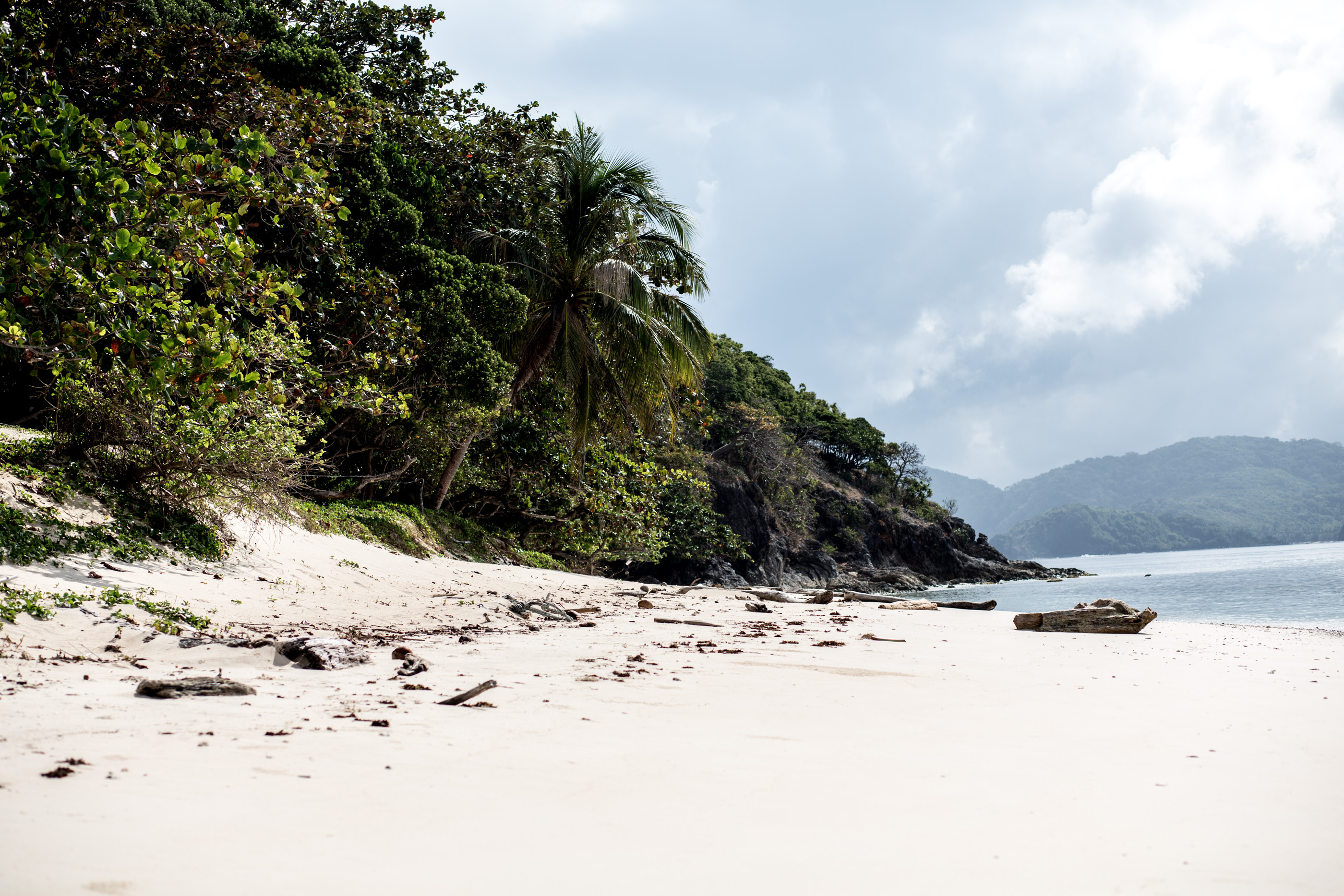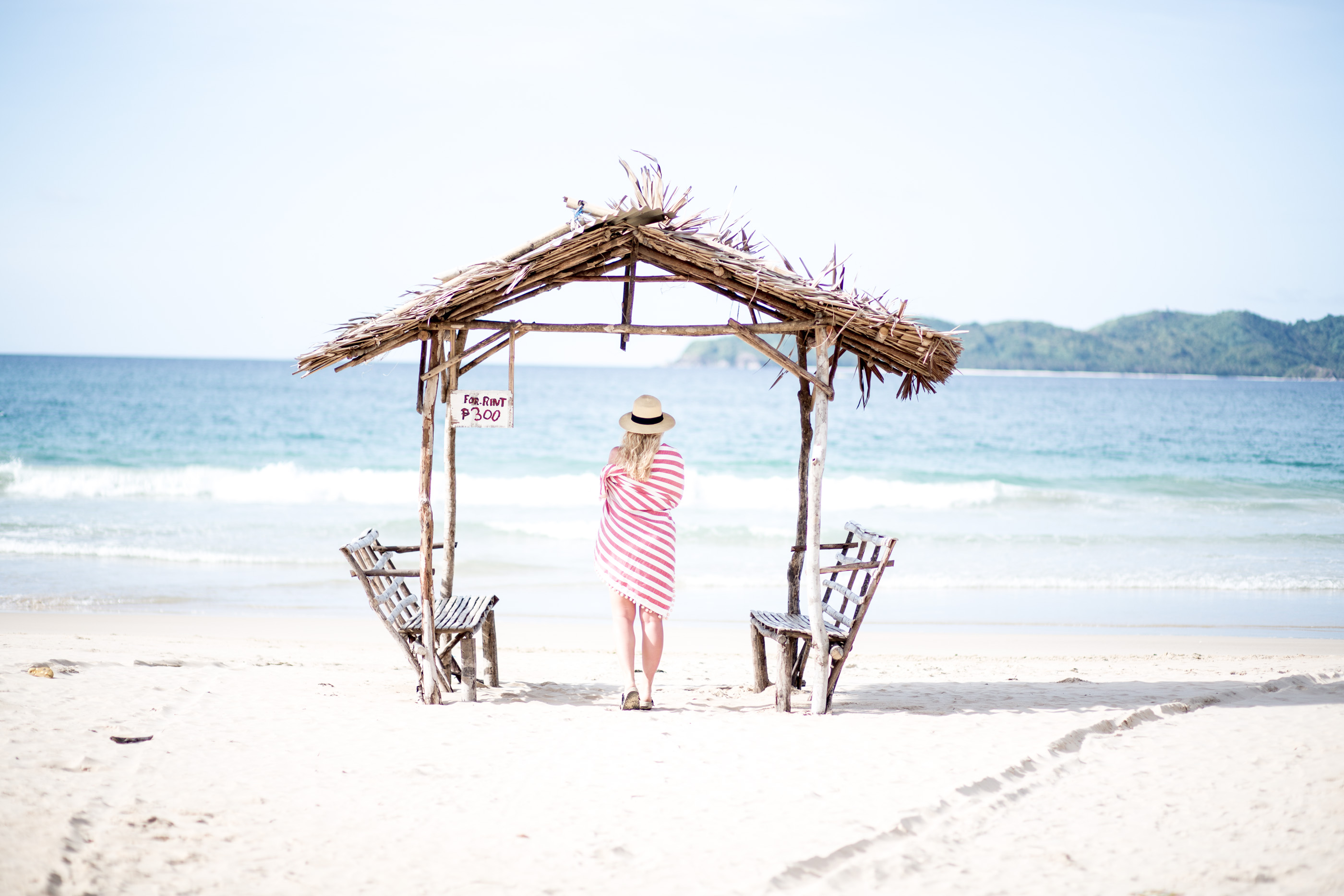 ---
If you're game for an adventure, want to explore the authentic and untouched parts of the Philippines and want to get off the grid, then I couldn't recommend this expedition anymore and El Nido paradise as your tour guide (Jerson, Gary James & the crew were incredible). It was the highlight of our whole trip, fuelling our souls, our memories and most definitely my camera! The Linapacan islands truly are a thing of beauty, I only wish I could go back and do El Nido to Coron for five days … watch this space.