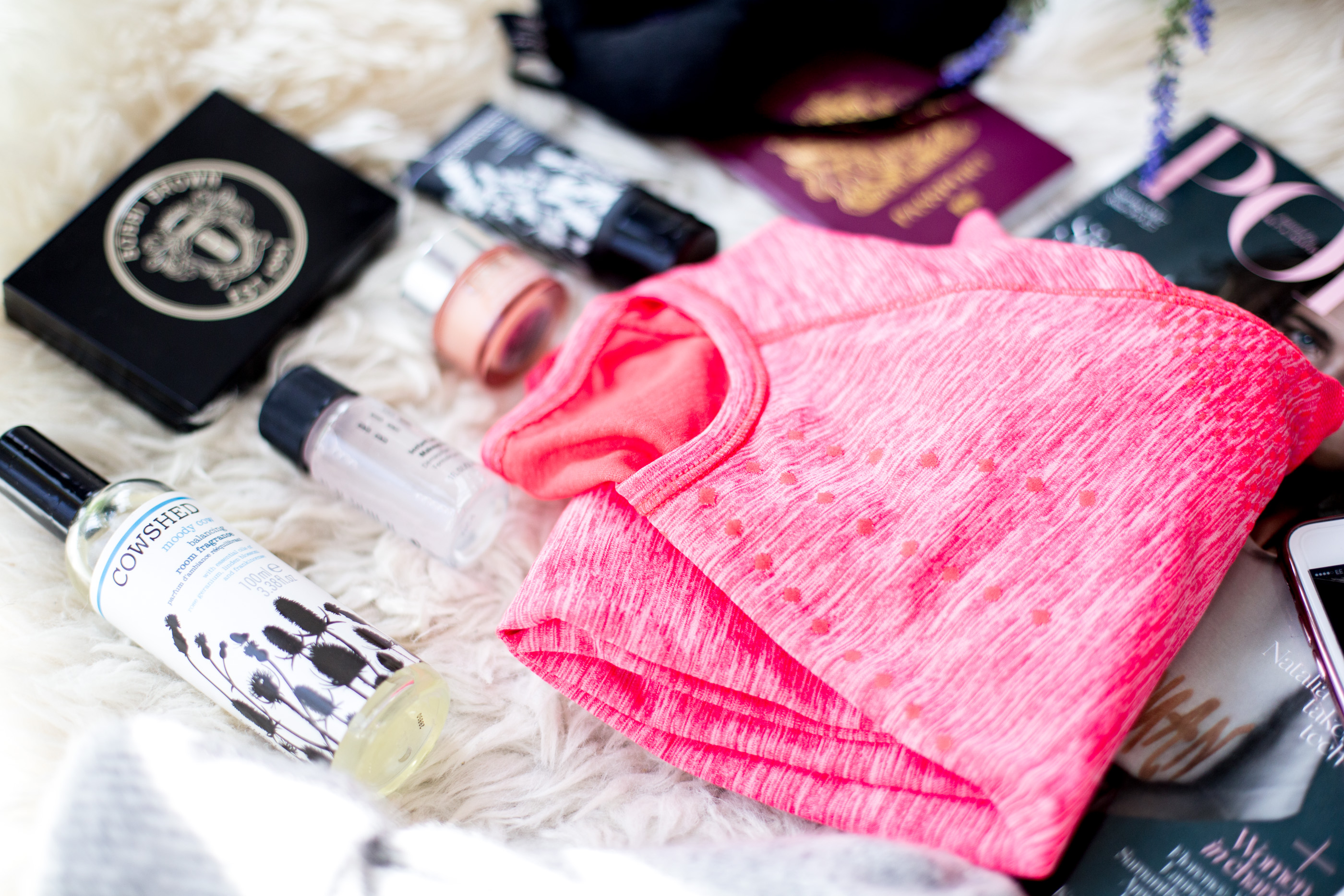 ---
LUXE TRAVEL 101: LONG HAUL TRAVEL ESSENTIALS
---
Travel is one of life luxuries and one of my most favourite things to do, but no matter how incredible the adventure is, it's fair to say the 'travel' bit itself is almost always less than luxurious despite the price tag. Unless you're lucky enough to be travelling first or business (which i've been fortunate enough to do and I can confirm these tips need not apply) then mastering the art of travel is an absolute must. Not least for long haul flights when without the essentials, your flight can be an absolute nightmare.
There are a tricks or the trade, and clever ways to make even economy feel a little more upper, and today I wanted to share my tried and tested tips for long haul travel …
So that never again are you left with swollen feet, a bloated belly, feeling sleep deprived with puffy eyed and dried out skin, and not to mention left with terribly achey joints after being cramped up for 10 hours. We've all been there. Every long haul flight I take, I now have my travel essentials packed up n my hand luggage, so that upon arrival I'm ready for an adventure and not  wishing I was back home in my bed.
---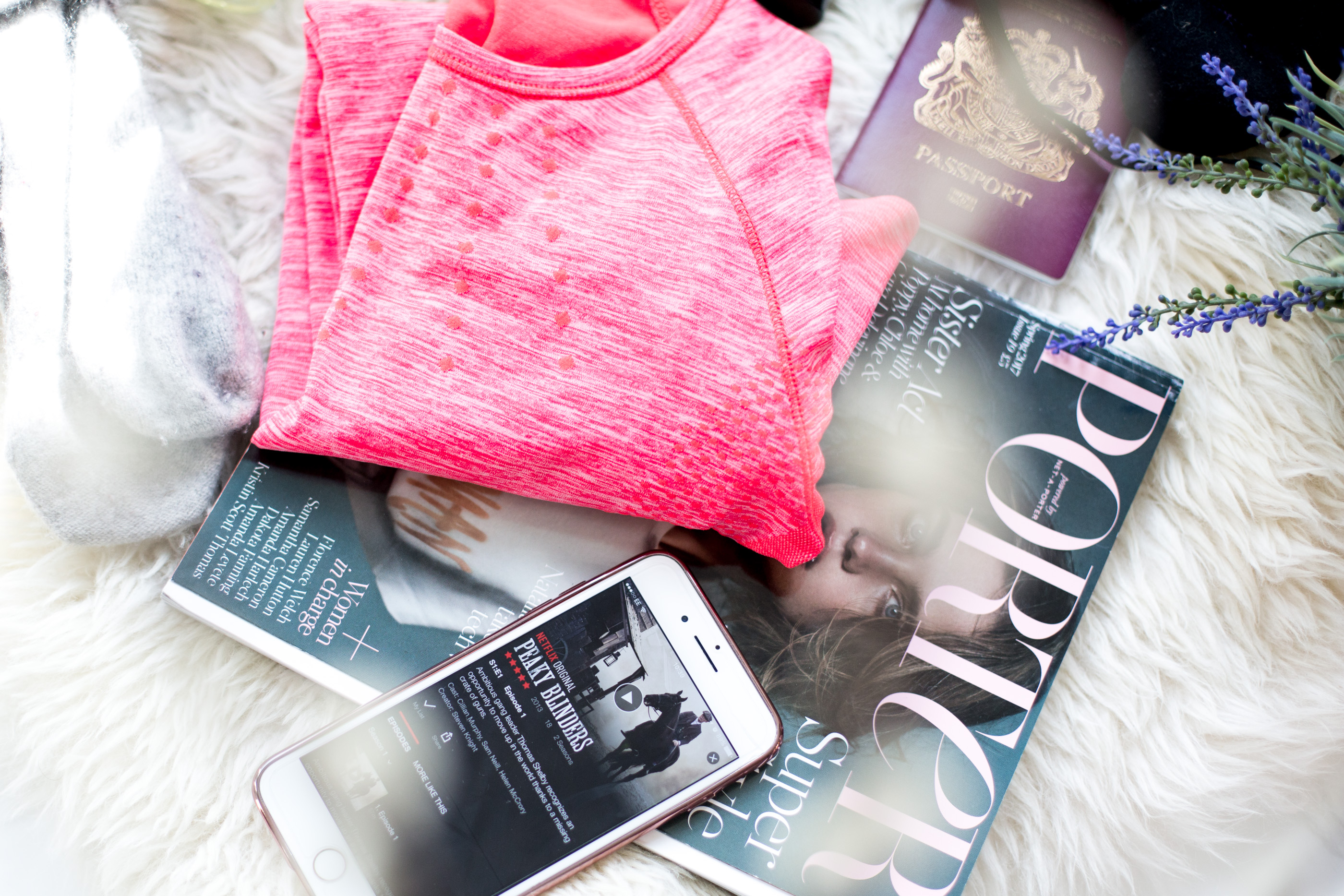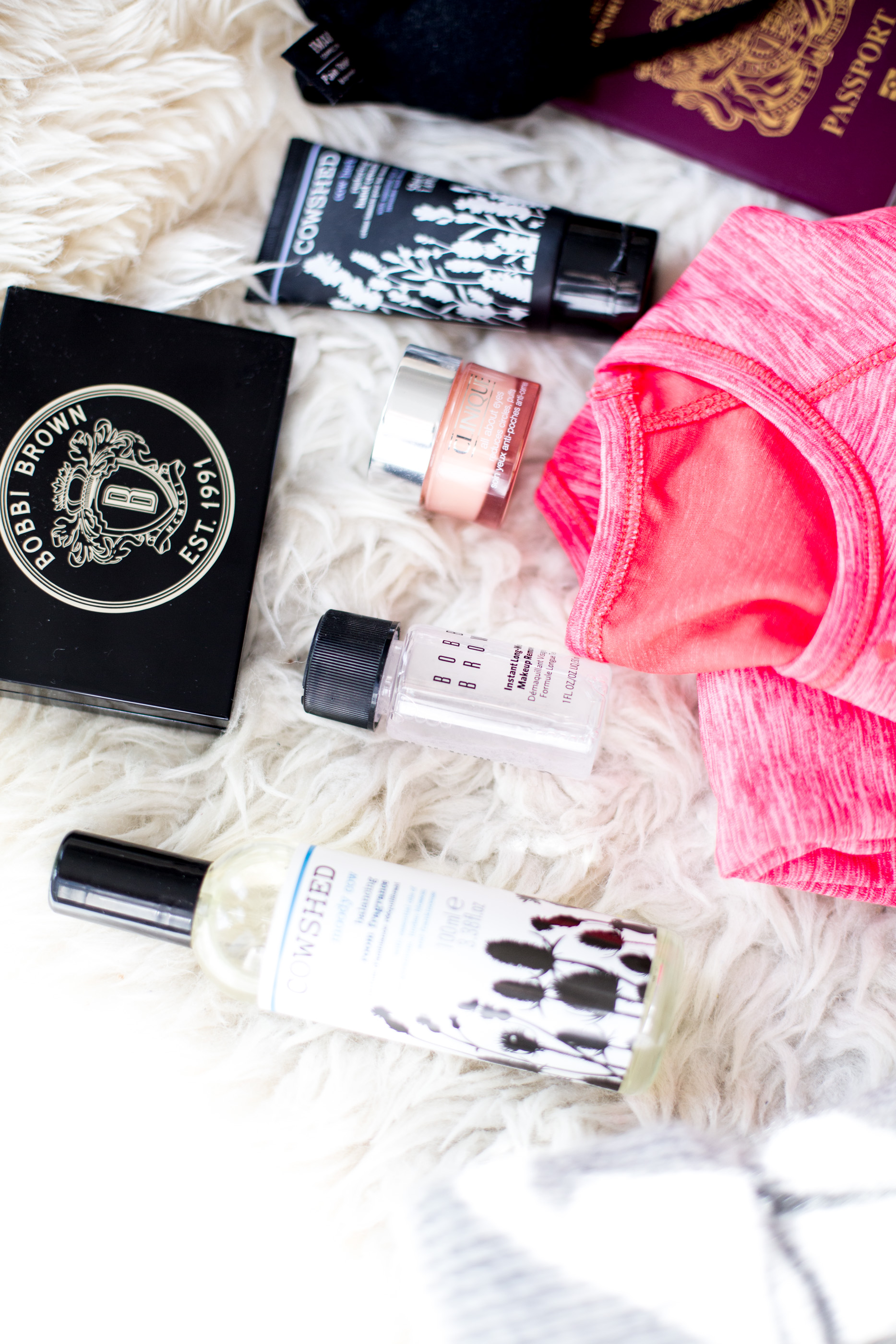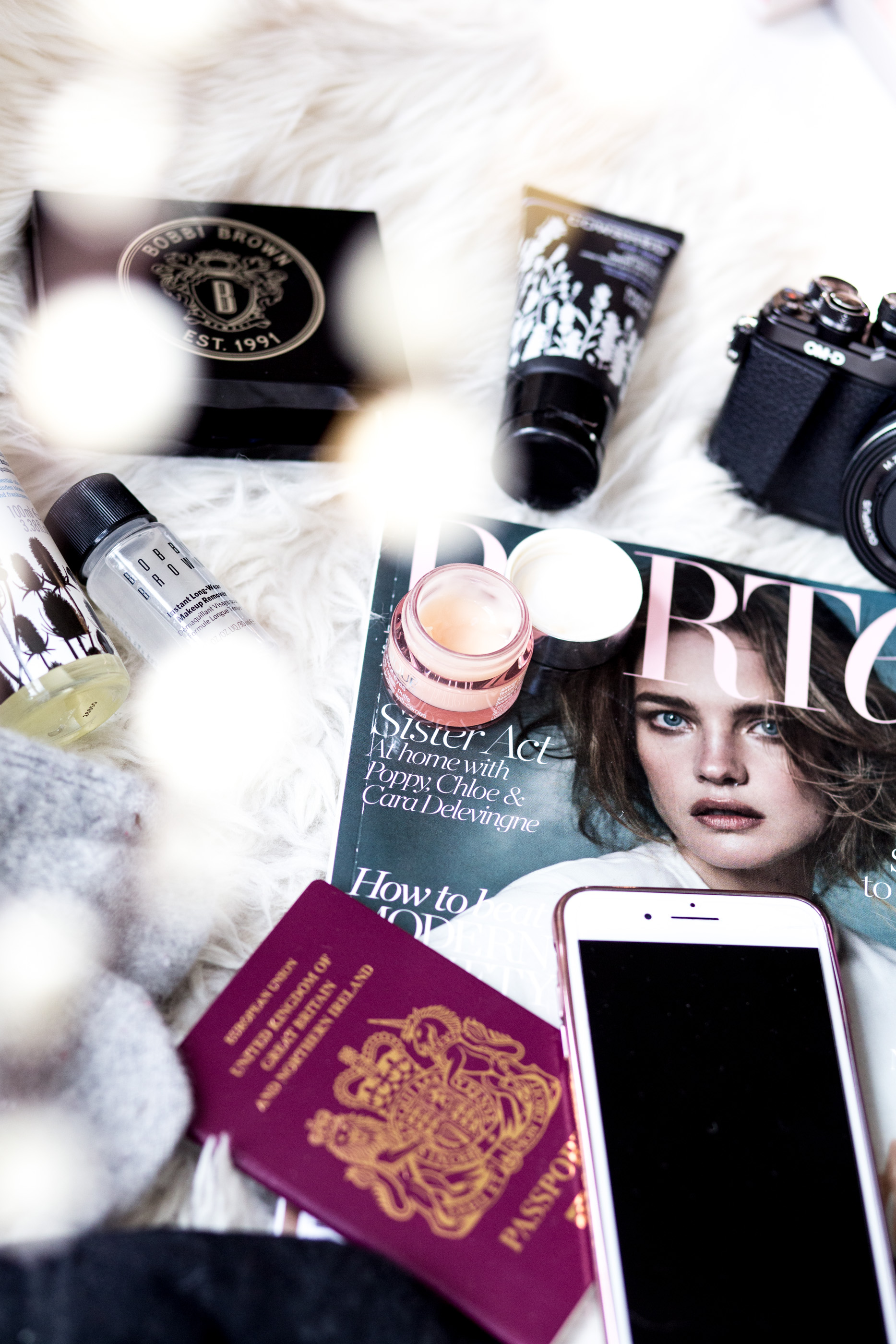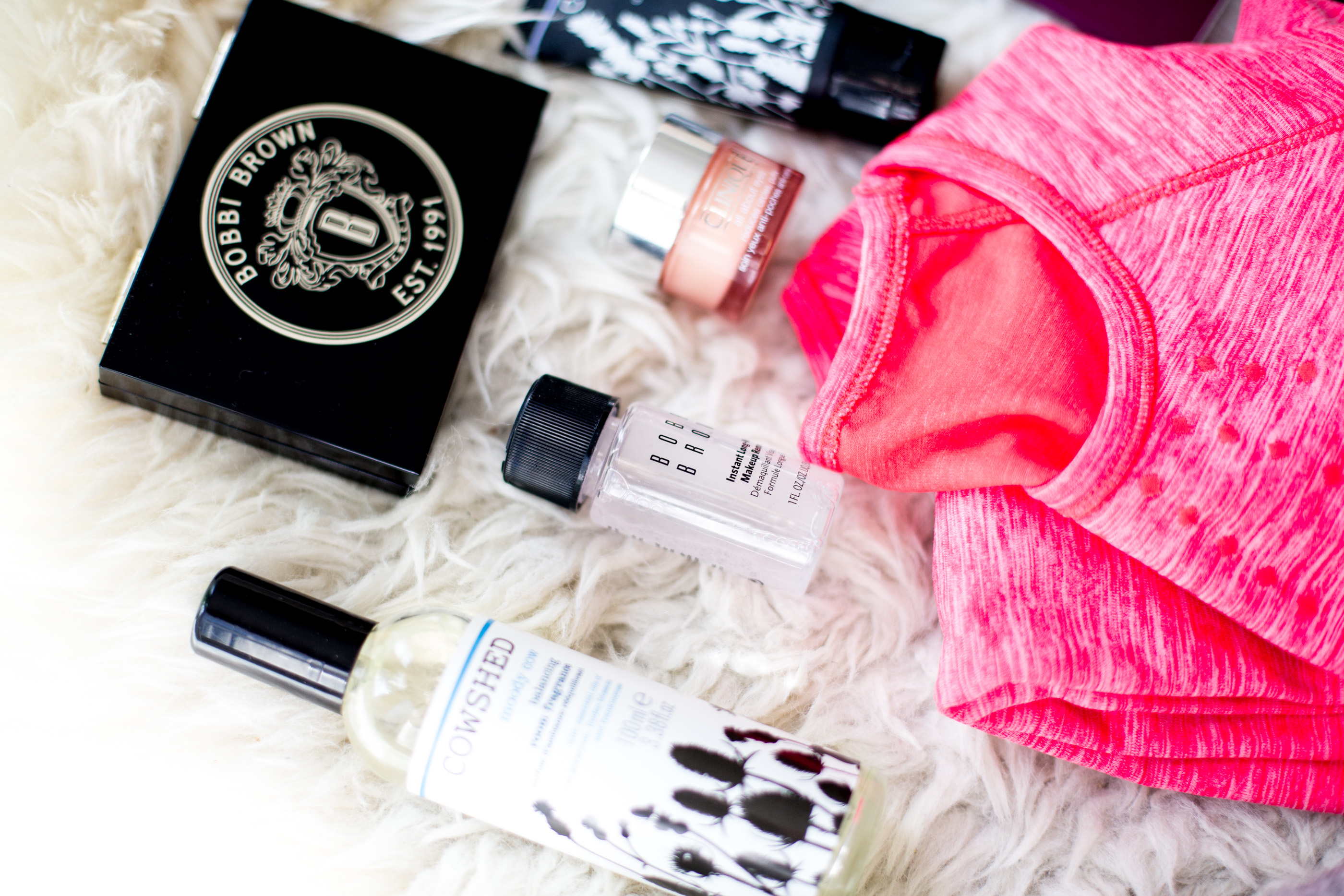 ---
THE FIVE RULES OF LUXE LONG HAUL TRAVEL
–
HYDRATION
–
I'm going to kick off with hydration, because this starts before your flight even takes off. Yes fizz in the lounge is a treat, or a cheeky Bloody Mary or three on take off is tempting, but be sure to make sure you're filling your body with water too, because we all know how dehydrating flying is, let alone with the addition of alcohol. Whilst water is provided on all long haul flights, I always buy myself a litre bottle before take off to have on hand throughout the flight. Not only does it mean I always have a drink, it also means I have a goal for what to drink.
–
COMFORT
–
I've done many many many a flight in normal clothes, many a flight. But ever since flying first class to Dubai a few years back and experiencing the luxury of on flight pyjamas and a proper bed, I now make sure every flight I go on I have comfortable clothing packed to change into. Especially on night flights.
I personally pack by BA first class pj's, but any PJ's or even comfy leggings & a jumper will do the job. The key is to get changed as soon as the flight has taken off, or before if you're prepared, but i'm always running late to the gate … there's only so organised I can be. Entirely de robe & get tucked into your comfy clothes, 10 – 12 – 24 hours later you'll be grateful for the fresh clothes to change into and not to mention the comfortable flight you'll have just taken.
I also always pack a few 'home comforts' just to make the flight as fabulous as possible. My White Company Cashmere socks always travel with me, and I always make sure I pack a big pashmina or scarf for extra layers, a back up pillow or simply to use as a blanket if I get cold. It ALWAYS comes in handy.
–
SLEEP
–
It's not just pyjamas and bed socks that help you get comfortable and hopefully get a good nights sleep, there's a few extra helpers that I pack when I travel and couldn't be without. Firstly a pillow, i've flied many times relying on airplane pillows, but unless you have any empty flight and can pile 5 up, you're going to need back up. I use a classic bean neck pillow and dependent on my luck (aka my seat or a row of three all for me) then I either wear it around my neck or use it as an actual pillow (wrapped in my pashmina for extra comfort).
But that's not all folk, oh no, the absolute essential for any over night flight is an eye mask, not only will it help you get some proper Zzzz's if you get a bean one it'll also keep your eyes fresh and non puffy. Excellent right?  And finally, because why not, I also pack my sleep spray just to give my area a little spritz before I sleep. It's like being in your very own little first class cabin.
–
BEAUTY
–
As well as getting changed on a long haul flight, I also give my face a little strip down too. I now pack face wipes and moisturiser on every long haul flight I travel on, there's nothing better than fresh and hydrated skin and no matter how much I hope my full face of makeup will still look fabulous after 10 hours, it absolutely never, ever, EVER does. So a far easier tactic is to simply sleep with a clean face, and when the 30 minute to landing warning pops on, nip to the bathroom, freshen up, brush your teeth, get dressed and pop on some fresh makeup. I travel with a travel makeup compact for lightness & ease, and just pop on a few of the essentials before getting off the flight.
–
ENTERTAINMENT
–
On the assumption that you won't spend all your flight asleep (I usually nod off after dinner on a night flight) or if it's a long haul day flight, then the final essential ingredient is of course some good entertainment. Now most airlines these days have some amazing film catalogues, but it's always good to prepare ahead just in case you get a dodgy TV screen, have watched them all before, or simply don't fancy a movie marathon. Three of my favourite travel entertainments are magazines or a good book, a couple of podcasts or even better a new series to binge watch. Now you can download content from netflix within app, you can stock up before hand with a few new series or movies (also a great tip for train commuting too), and of course it's not an airport visit without a trip to WH Smiths to get a few new fictions.
---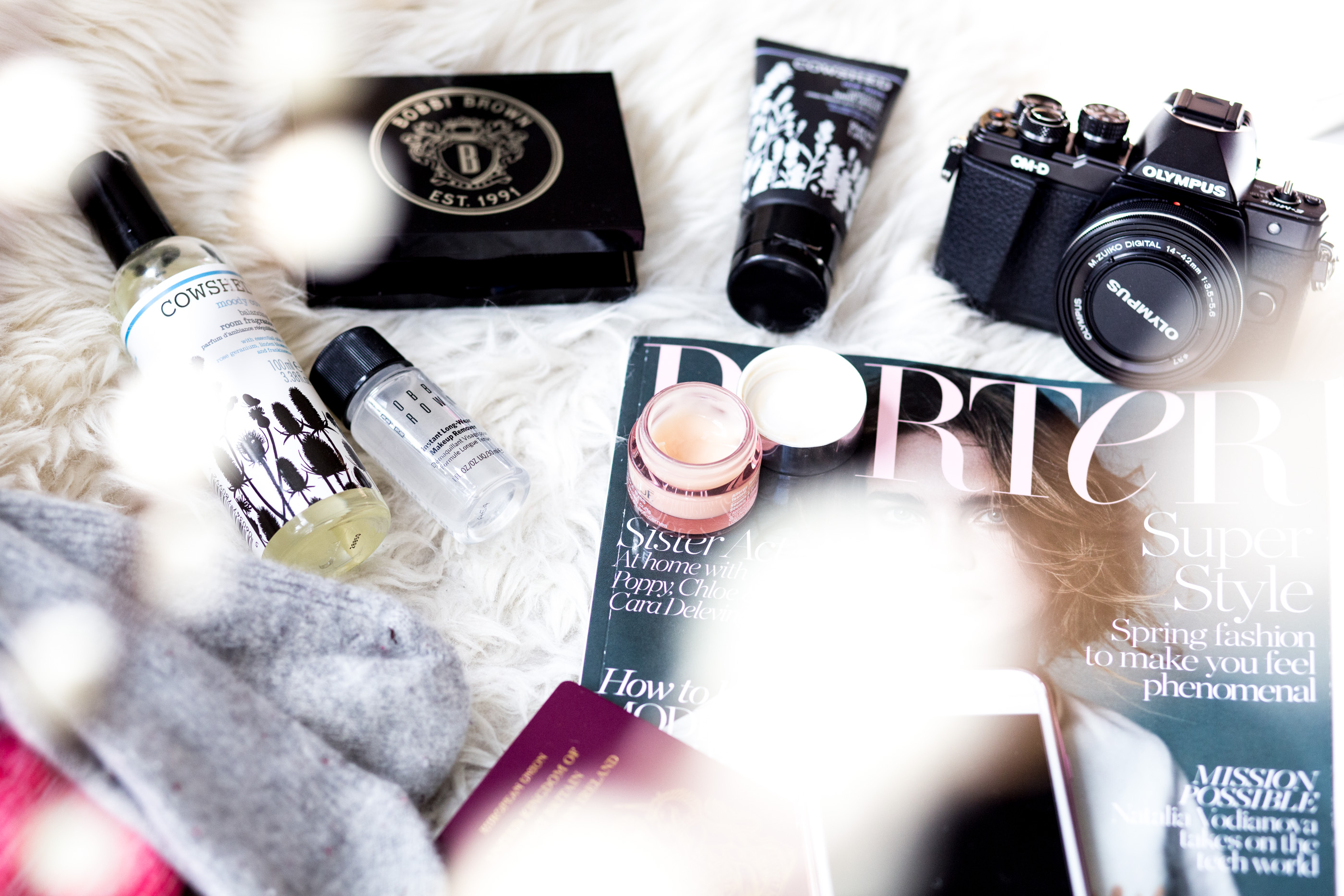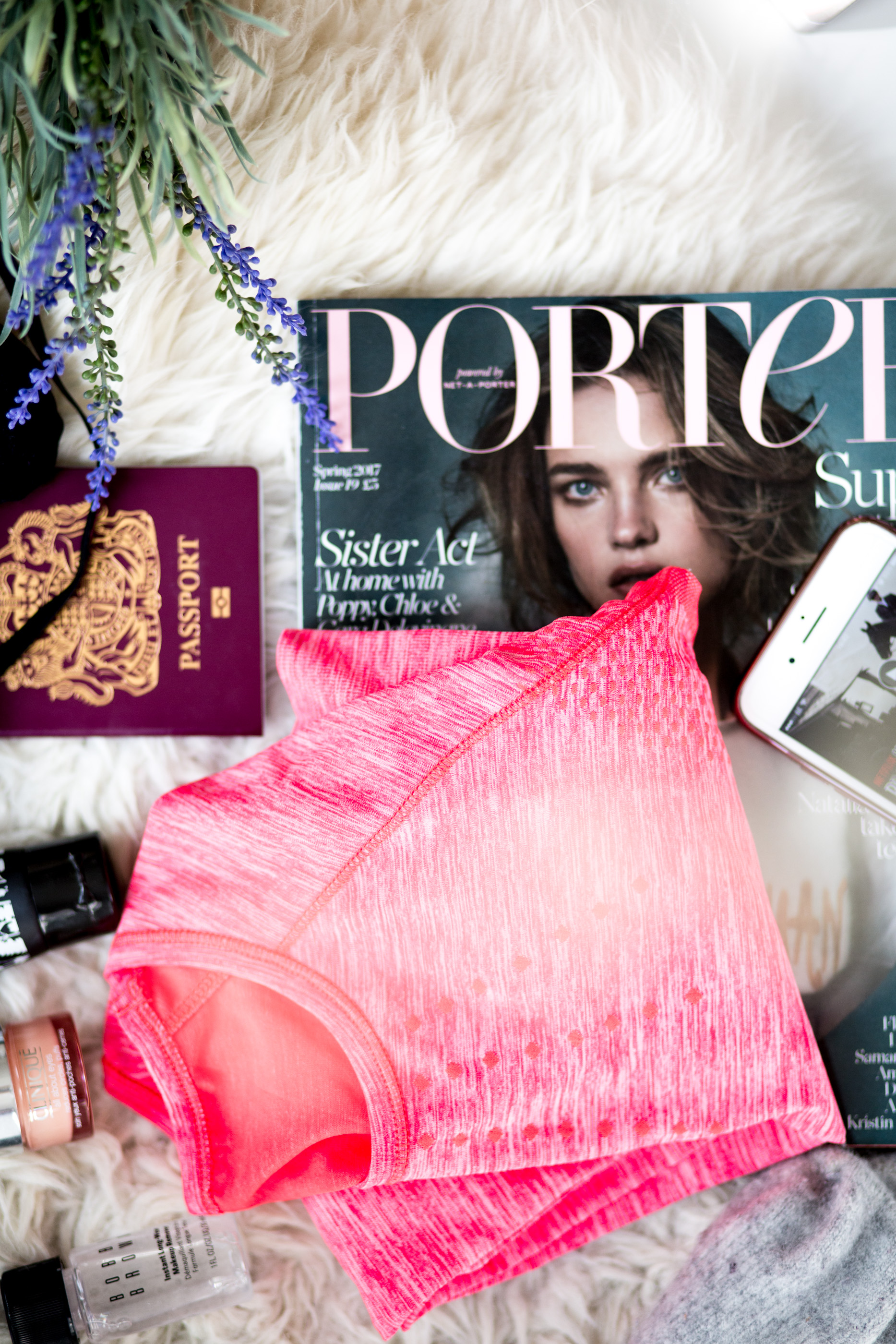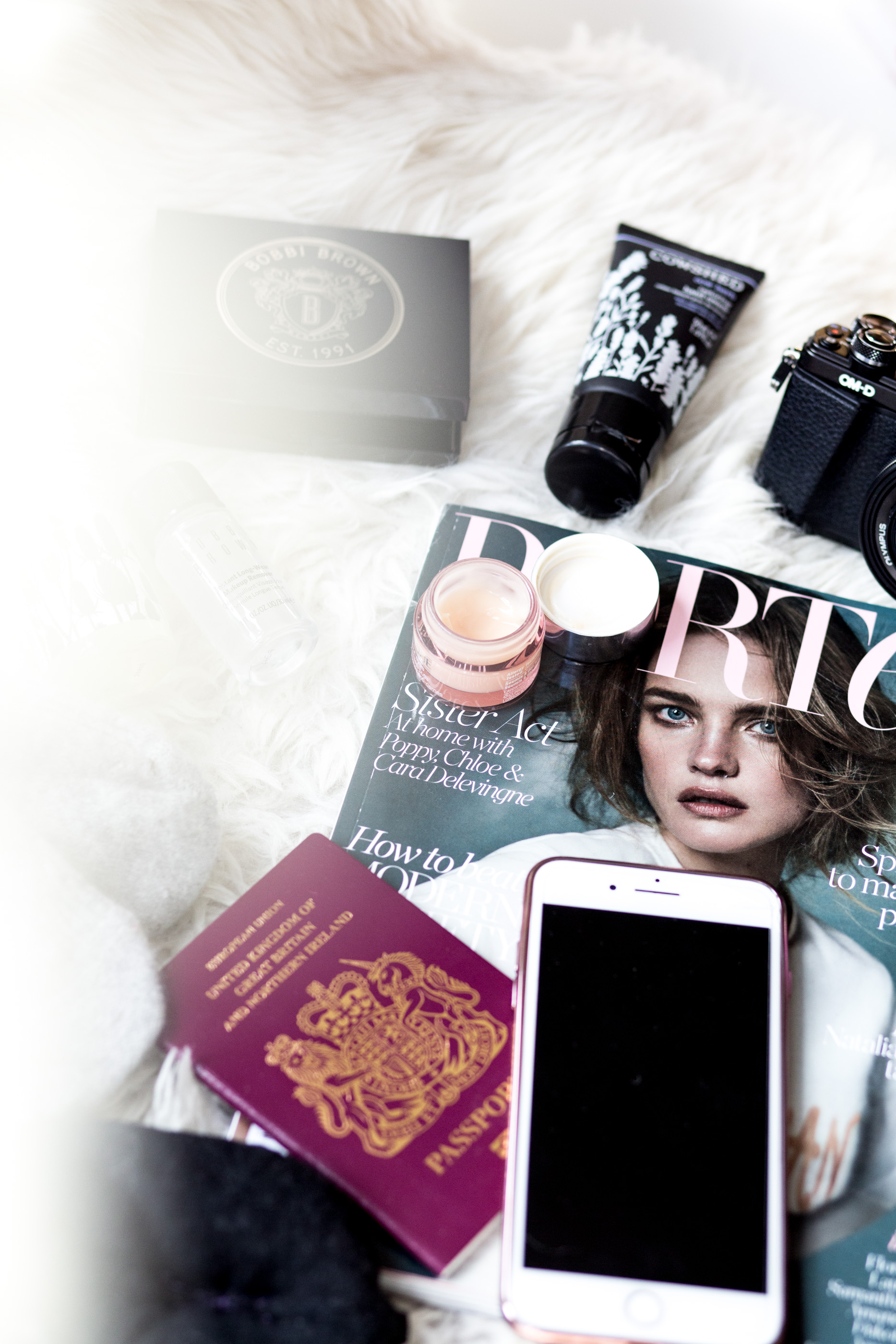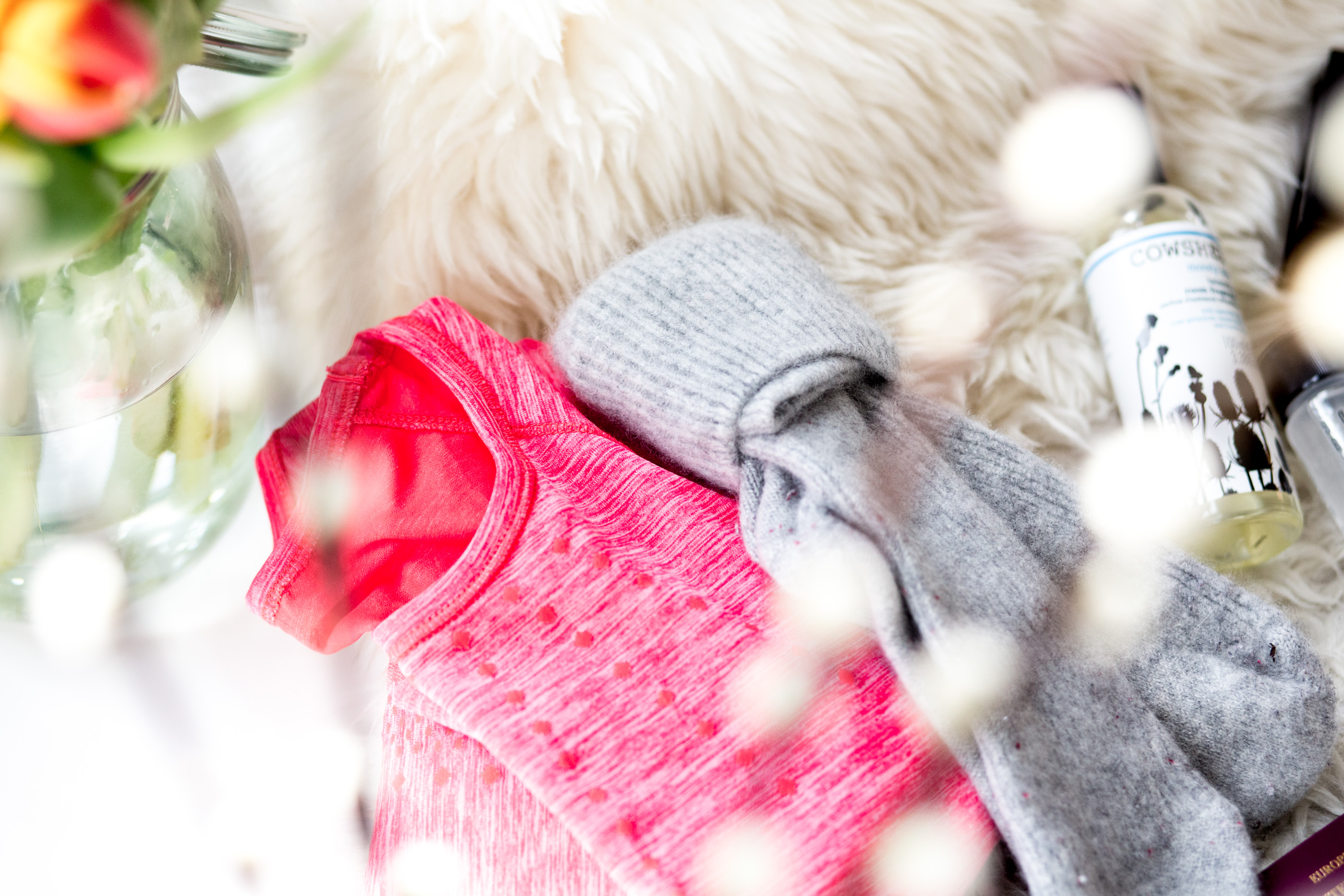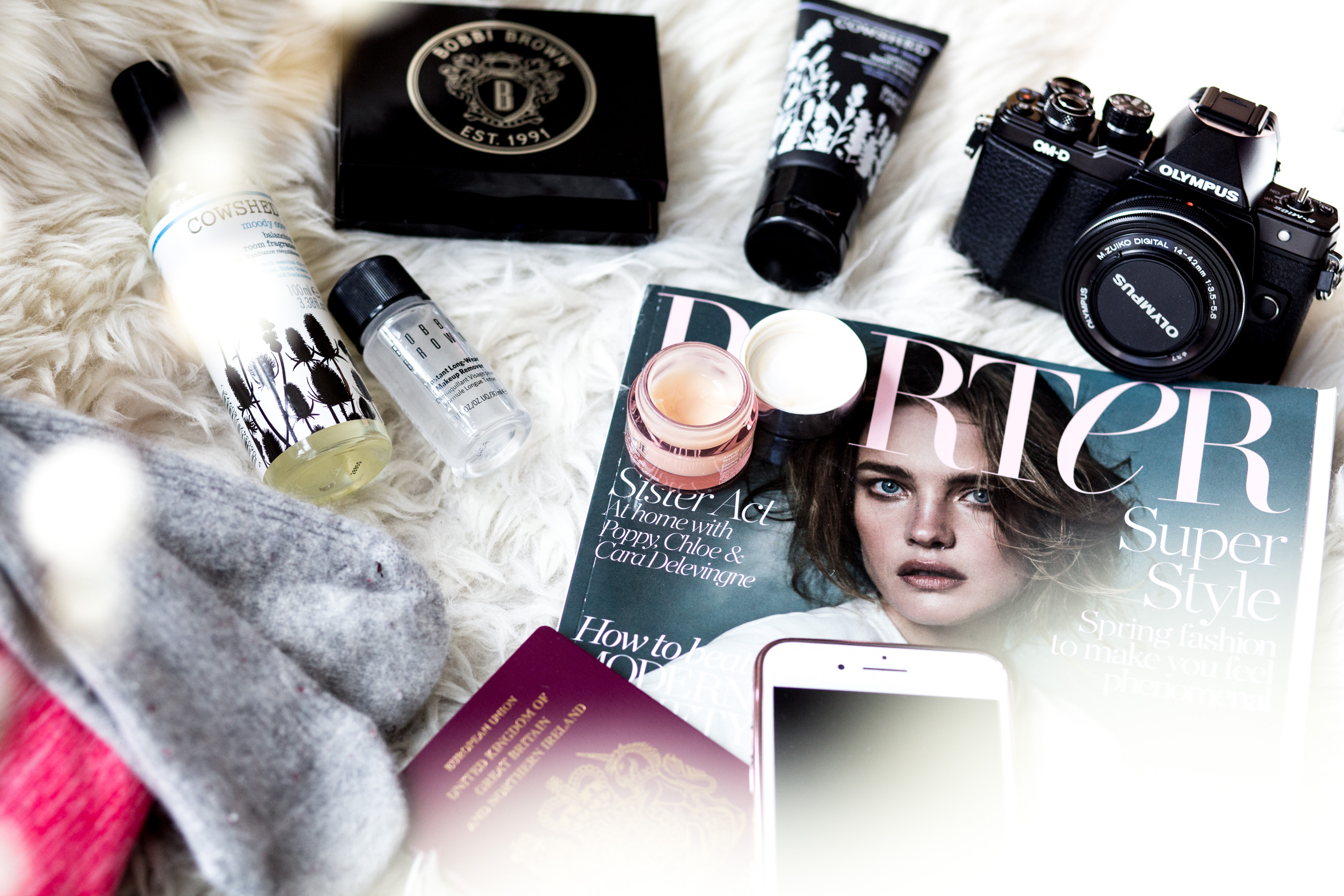 ---
And there you have it, a potentially heinous 12 hours locked in a plane, becomes actually quite a luxurious little break from the daily grind. And there'll be no more leaving your flight hidden behind big sunnies & feeling like you've been at a festival for 4 days, you'll be feeling fresh as a daisy and ready to get that adventure started.