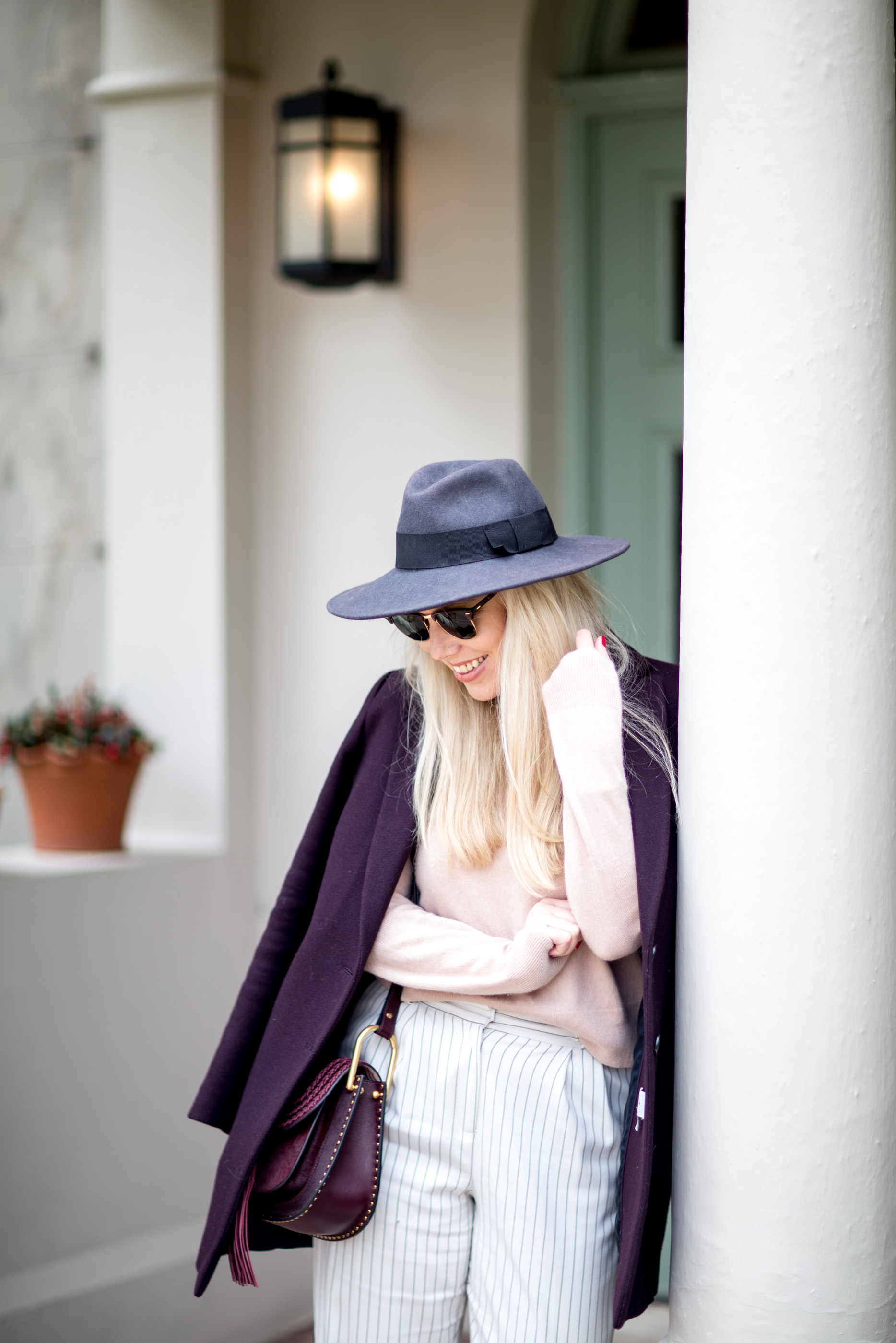 ---
A WARDROBE FOR ANY SEASON
How To Create An All Weather Wardrobe
---
There's no guarantee in the UK that summer means sunshine. Take today for example enough rain to solve an Australian drought. Us Brits have to prepare for glorious sunshine and blisteringly cold weather from one day to the next, and a wardrobe fit for purpose is just one of the implications.
Investing in pieces that can be styled or worn for cold and warm weather is a must, because a wardrobe packed with summer frocks alone will never cut it.
I like to call it the 'all weather' wardrobe. A capsule wardrobe created with pieces that don't get packed away season upon season, instead with seasonal styling tricks get transitioned from one to the next and deliver the most efficient cost per wear as a result.
---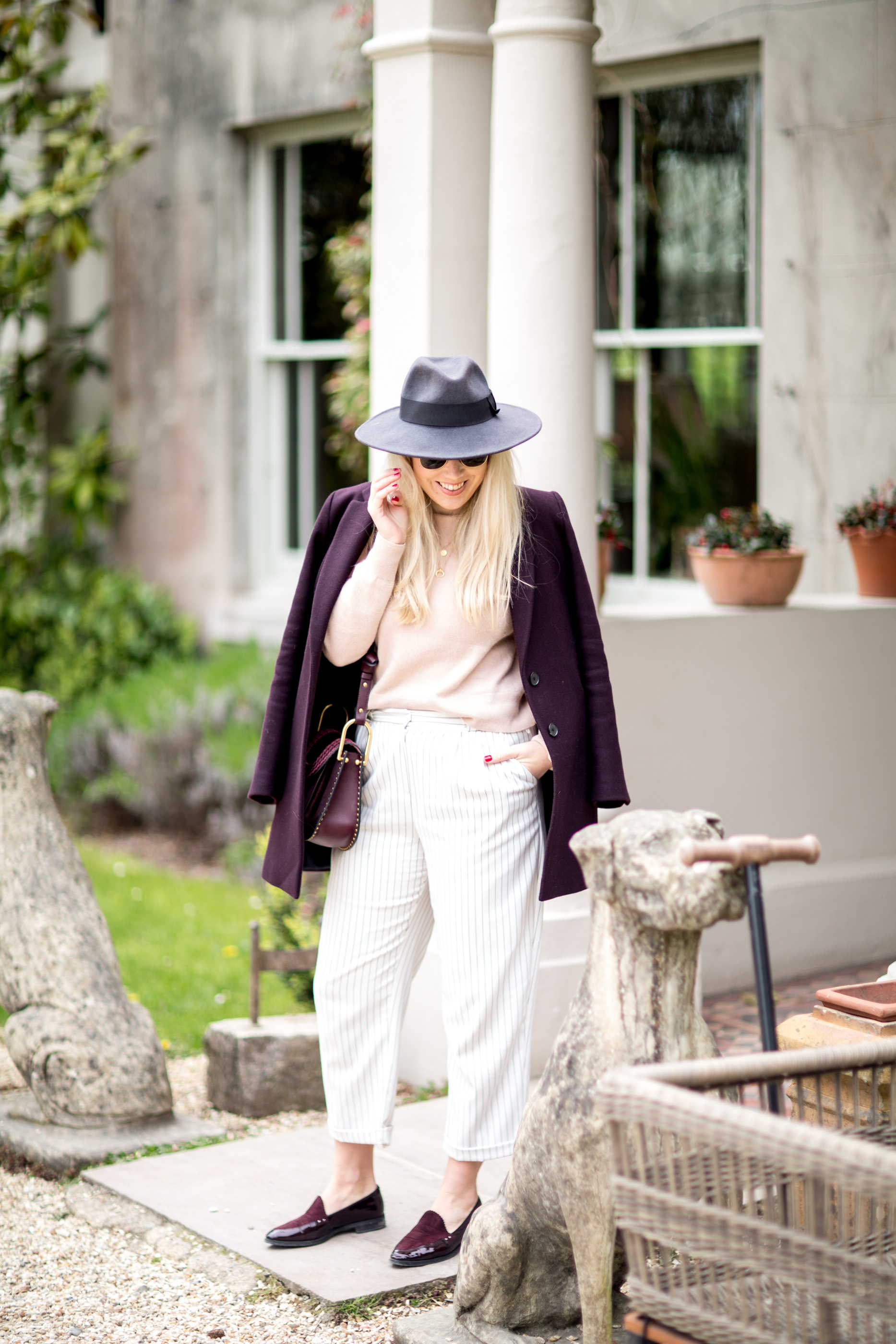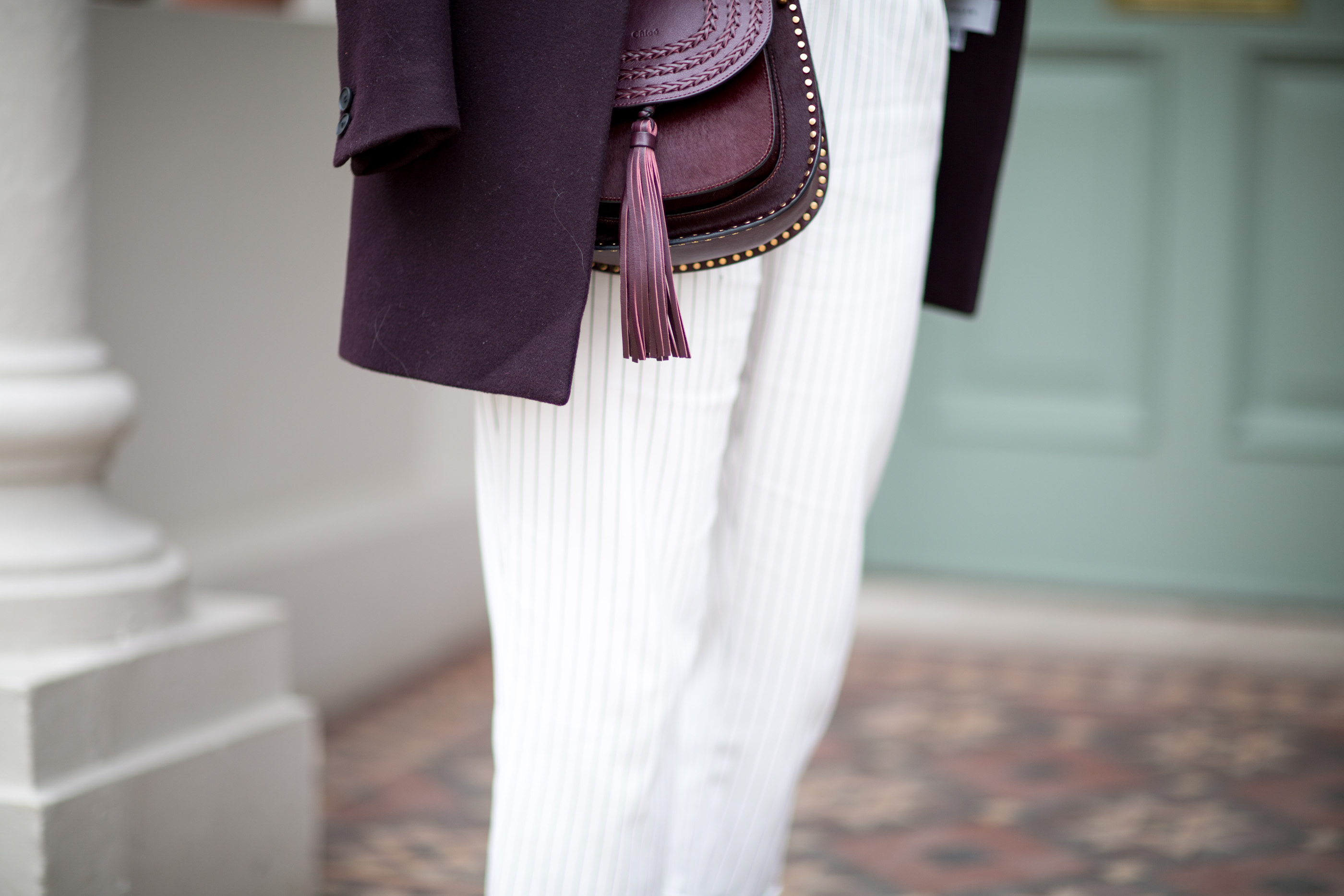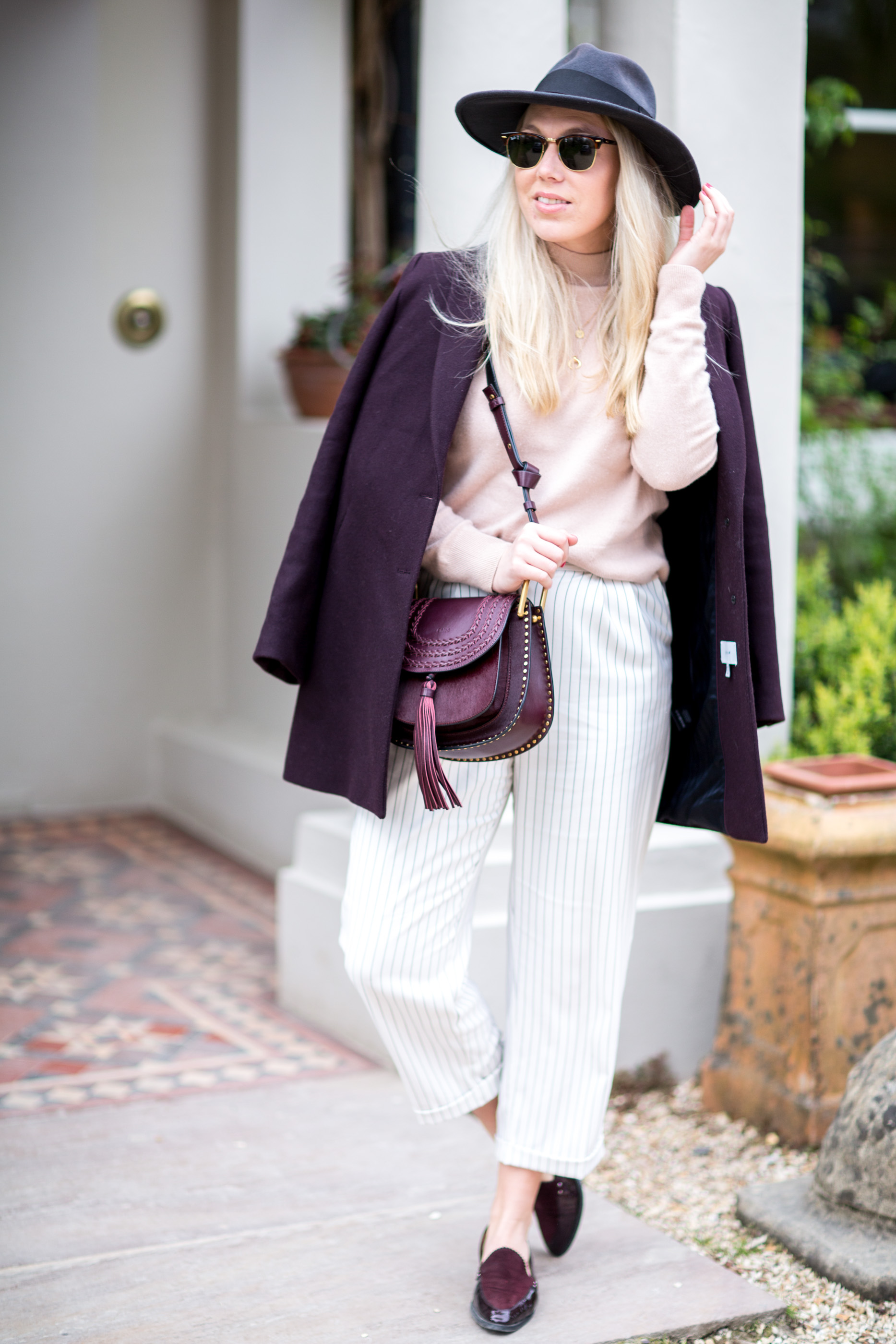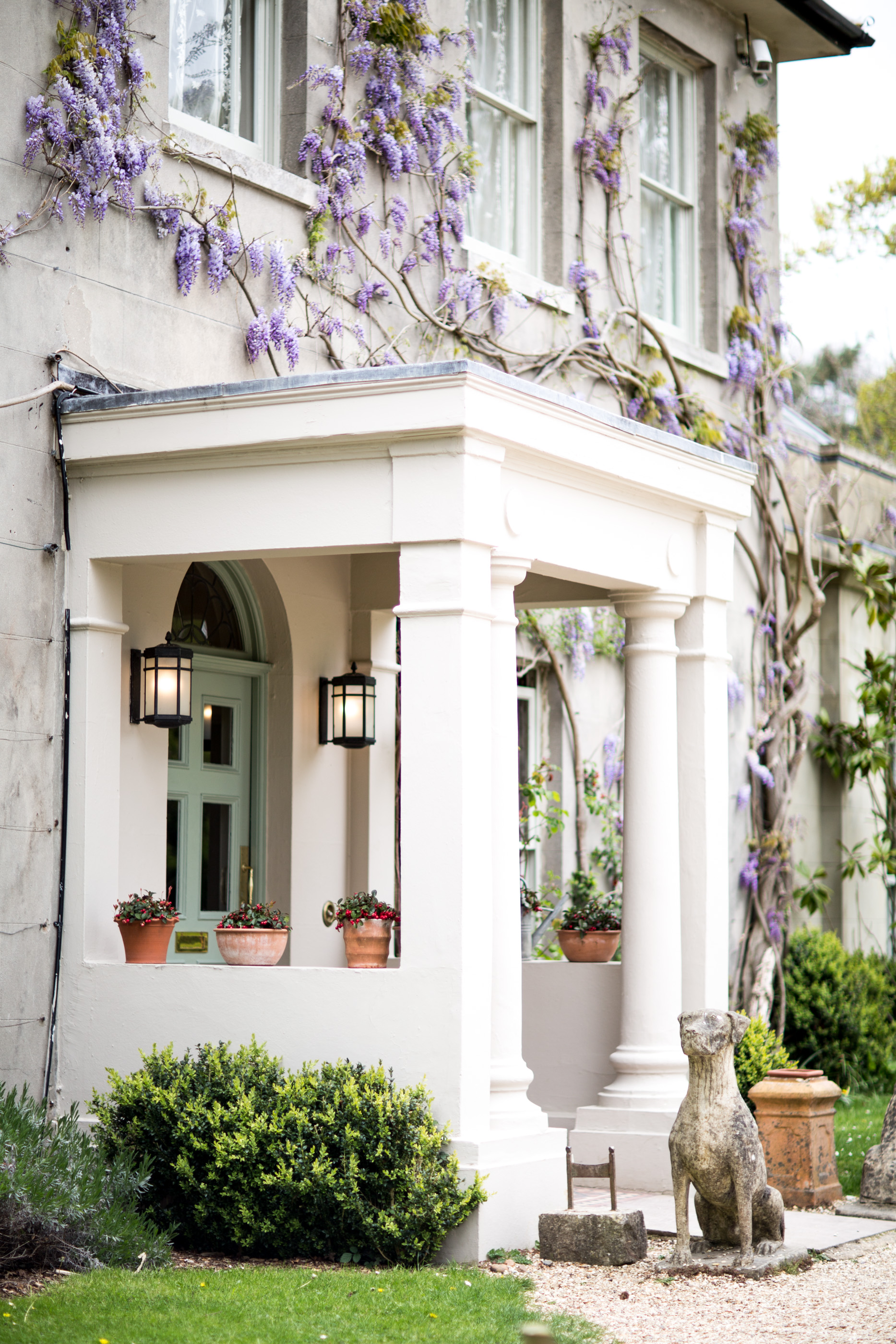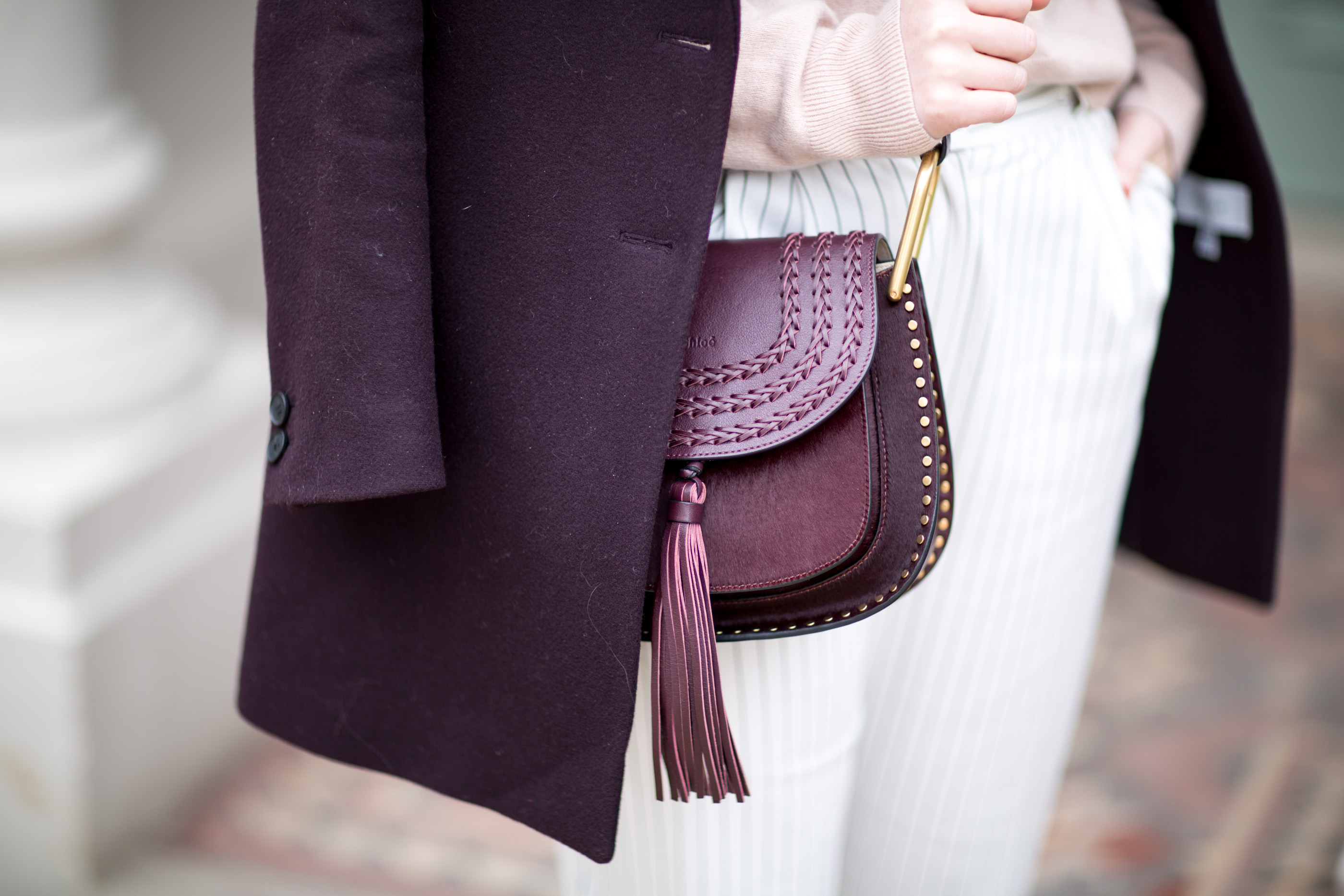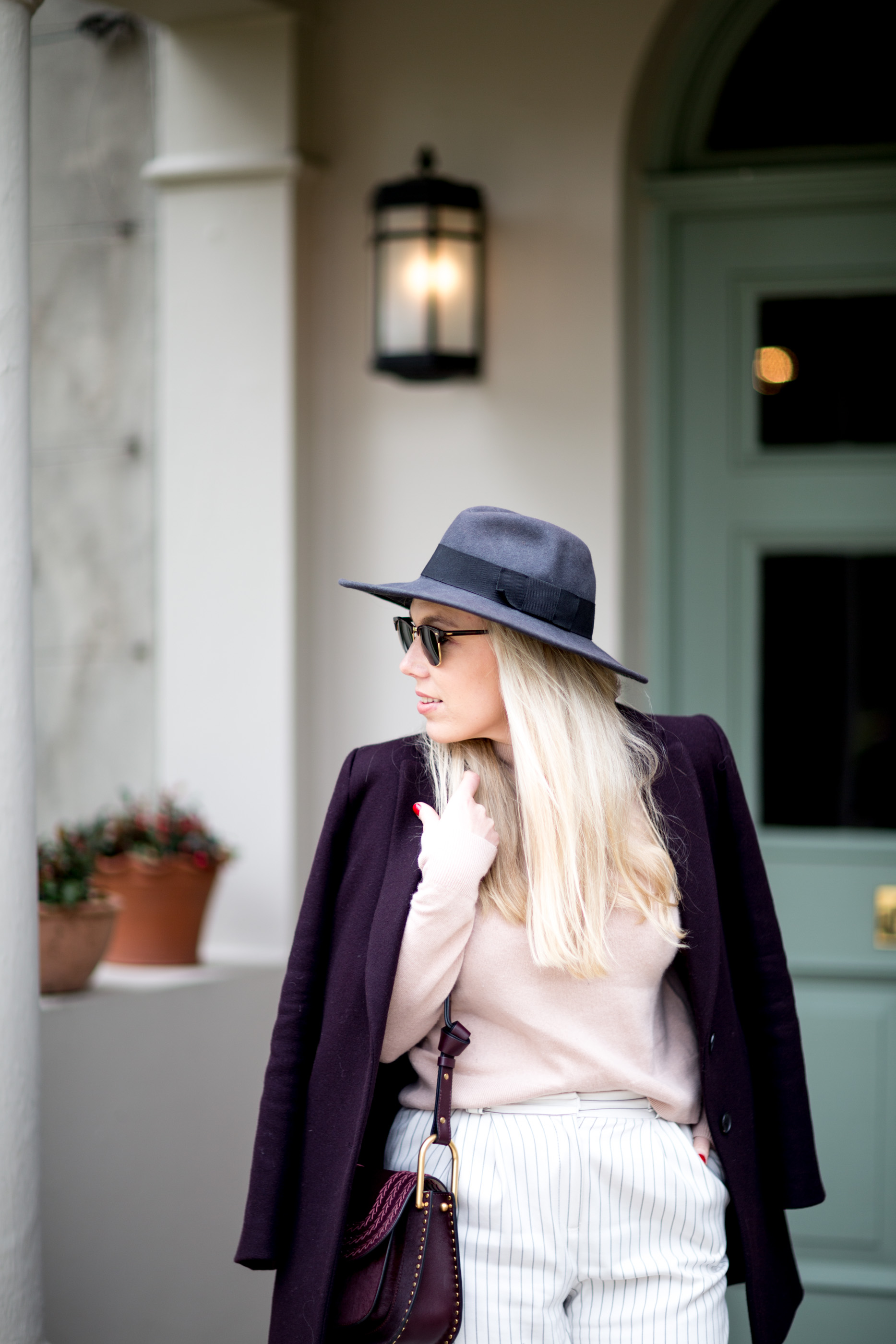 ---
THREE RULES FOR AN 'ALL WEATHER' WARDROBE
–
A BASE WARDROBE OF WHITES & NEUTRAL TONES
–
The first rule is to ensure your wardrobe colour theme is as versatile as possible. Of course seasonal colours are wonderful to play with and incorporate, but the most workable wardrobes for any weather or season are ones with a fluid and neutral colour theme. Whites, Navies and blacks are colours I wear all year round and colours that make up the majority of the clothing in my wardrobe, of course I love to add a pop of colour every now and then and Navy, Forest Green and Yellow often make an appearance, but in large my wardrobe is full of relatively neutral pieces. This means that each piece I own can work throughout the year, and where I do have more autumnal colour tones (much like my Burgundy bag, loafers and coat in today's look) I can style them down with the softer whites to make them suitable for Spring.
–
QUALITY MATERIAL 
–
Thick woollen jumpers would be a nightmare in summer granted, but there are many materials which allow your skin to breathe and cool down, as much as they can work to keep you warm. These quality materials are ideal when you're creating an 'all weather' wardrobe, and whilst they may require a little more money, the versatility and wear will be increased given their ability to deliver across seasons. Cashmere, silk and cotton are great for building the fundamentals of your wardrobe.
–
LAYERING & ACCESSORISING 
–
It goes without saying that the ultimate trick to an 'all weather' wardrobe is the garments and accessories you can layer on to transition a look from one season or unpredictable weather day to the next. A chic coat, a quality loafer, a classic blazer or that trusty panama! The pieces you can add and remove from a look are often those that enable it to 'work' for the occasion you're dressing for. Take these trousers, a favourite in summer styled with a camisole and sandals, but an ideal option for colder days like today teamed with a cashmere sweater and office friendly loafers.
---

---
SHOP MY LOOK
. TOPSHOP STRIPE TROUSERS (NEW SEASON) . ASOS CASHMERE JUMPER (SIMILAR) . JIGSAW JACKET (NEW SEASON) . RUSSEL & BROMLEY LOAFERS . CHLOE HUDSON (NEW SEASON) .

---
One of the most versatile and relied on pieces in my wardrobe is the trouser (or a culotte for that matter – you all know how much I love a culotte). They're perfect for summer and winter, work and play and look fab styled up for an evening out, or simply for a casual day running errands. My trouser collection is serious, but one pair perfect for Spring Summer is this white striped pair I picked up from Topshop last year! They're great with a cami and blazer for high summer (You may remember this look from last year) or equally styled for colder days like today with a simple sweater, some chic loafers and a warm jacket.
What are your 'all weather'  wardrobe essentials?