---
REDISCOVERING MY STYLE
Investing In Statement Pieces & Upgrading My Work Wear Wardrobe
---
You'll remember in this post last week I mentioned the style rut i've found myself in the last few years, losing my love for tailoring in preference for oversized cuts I could hide within. Of course on my blog I've tried to keep my outfits fresh and on point, but away from the lens I'd often revert to big boho dresses or mom jeans and a big jumper … outfits I felt comfortable and covered in.
But this season I decided to freshen things up, spurred on by some friendly encouragement & some new pieces which I fell in love with (and for once love my shape too).
I had a naughty spending splurge, but the pieces I bought I adore and they have already given me a boost of confidence and got me excited about fashion, getting dressed, and actually dressing up again. Today I wanted to debut one such piece of clothing with you, and a look that has seriously upgraded my office wardrobe & style.
Introducing my magnificent Jigsaw culottes, made for autumn, made for curves & made for my wardrobe! 
---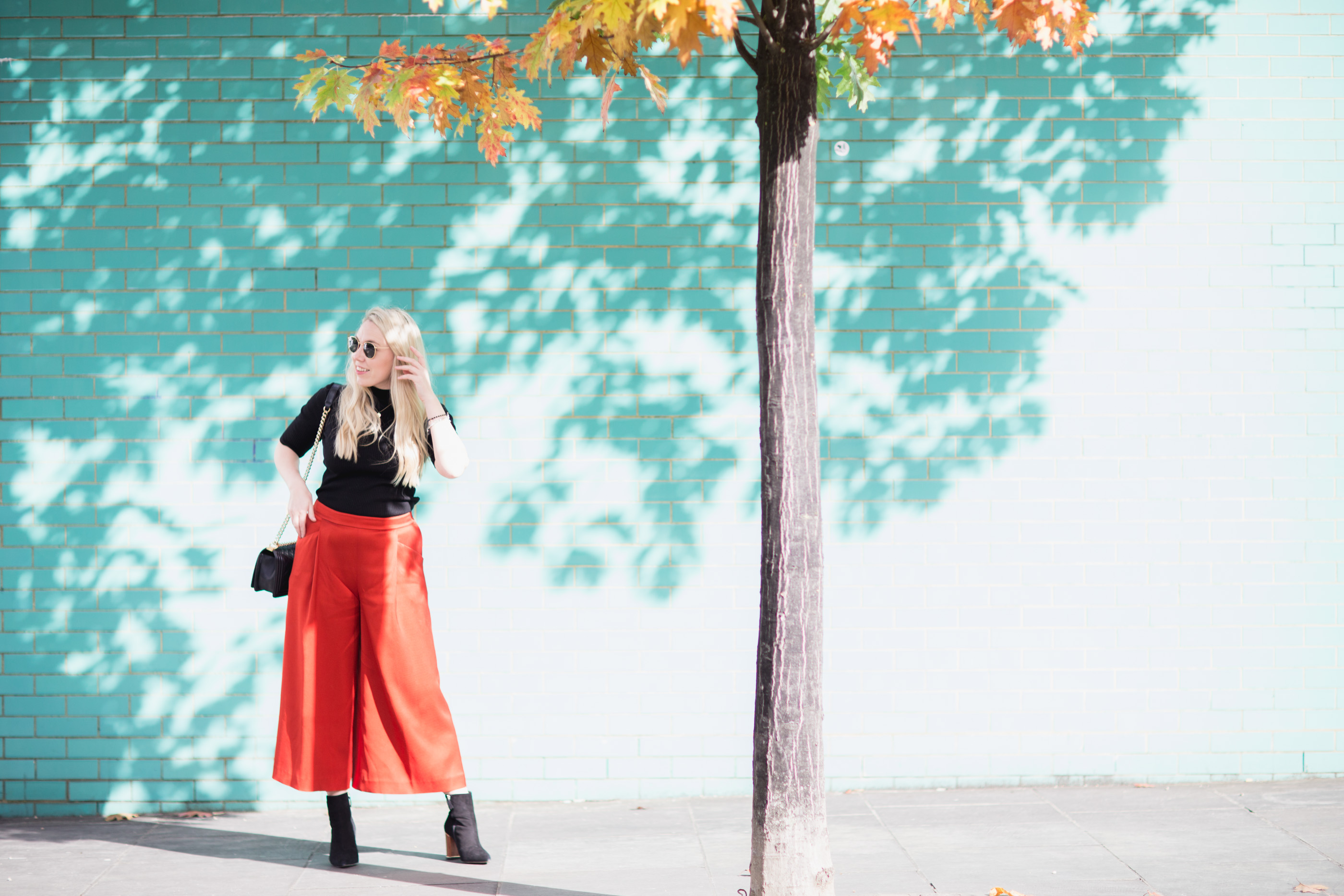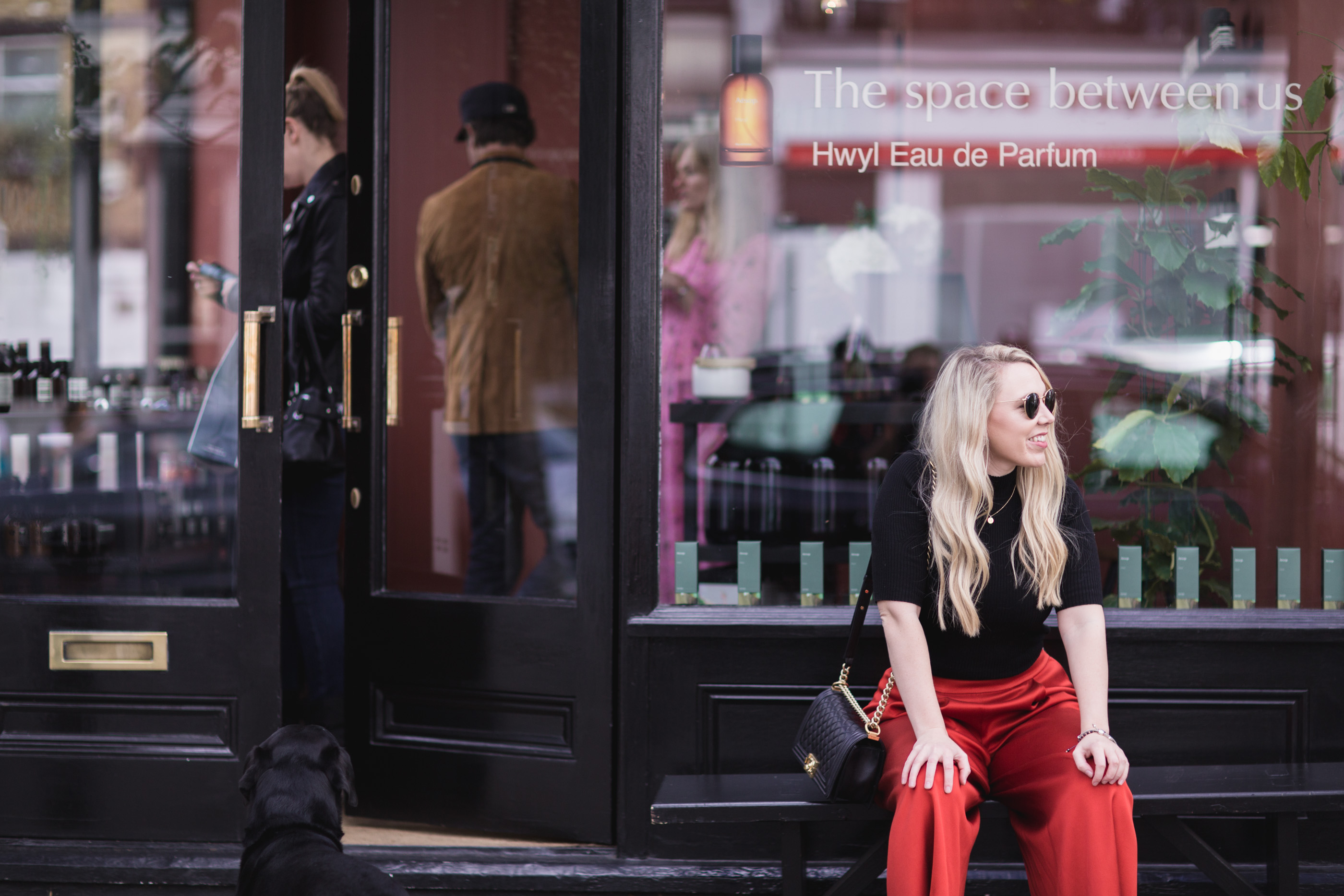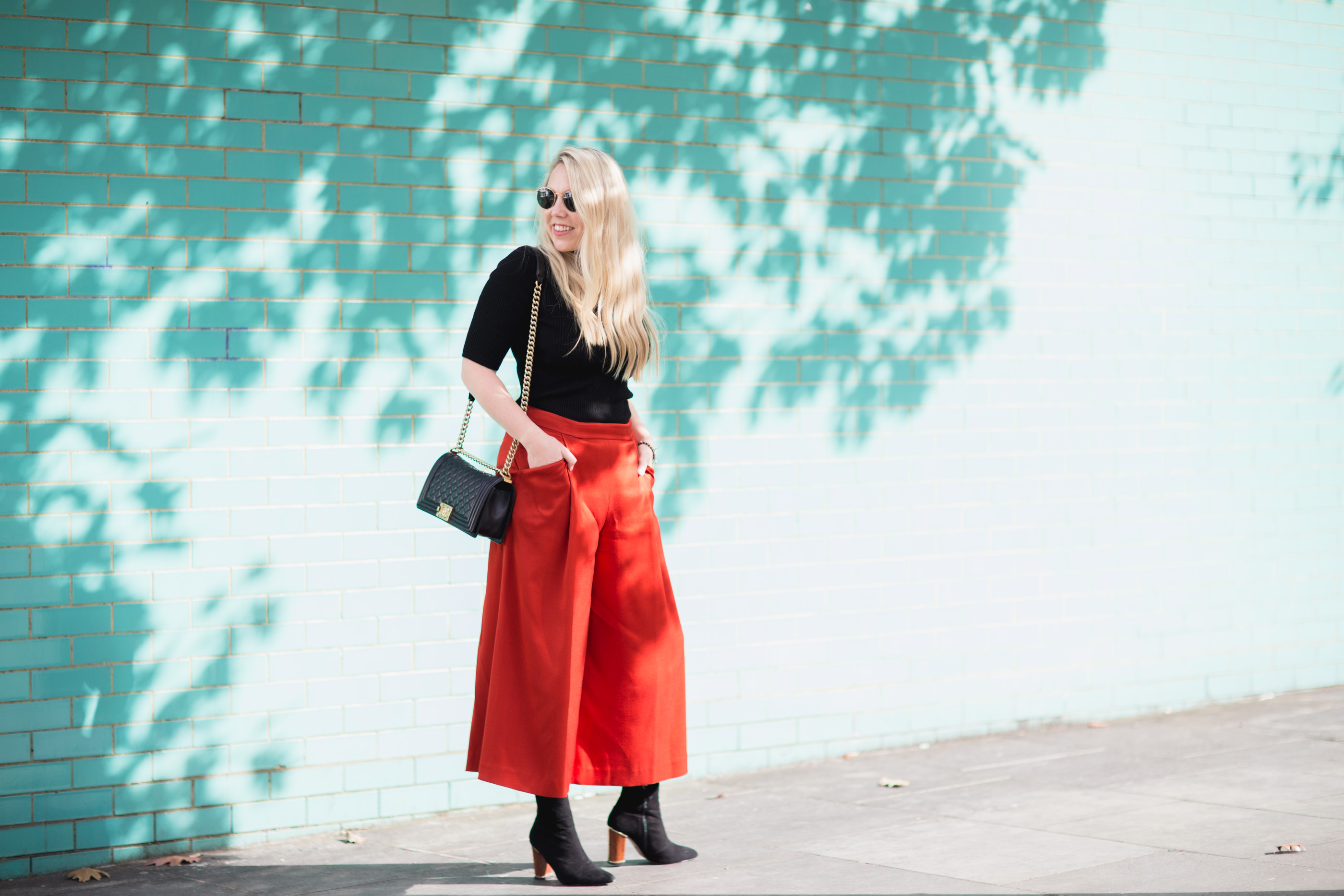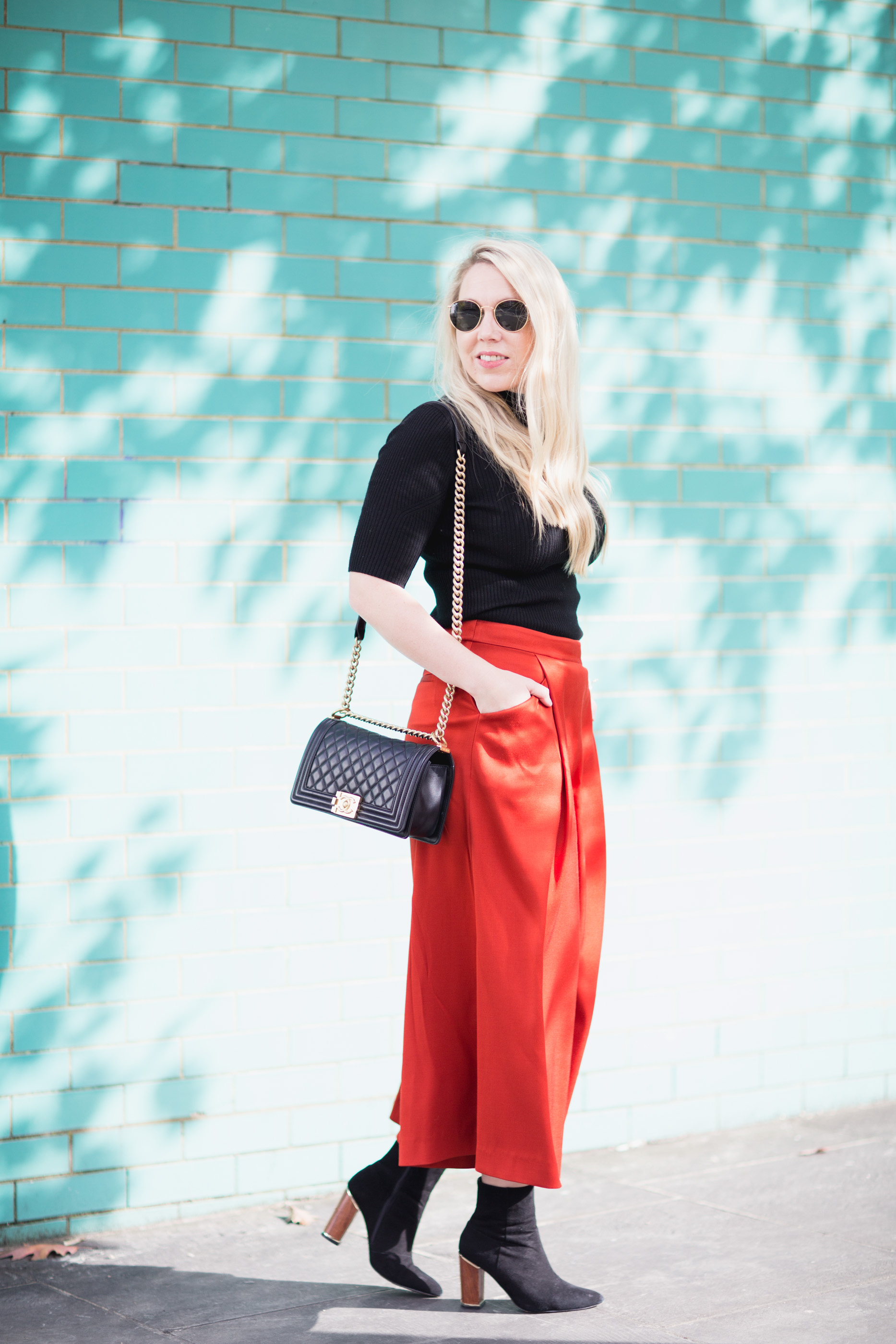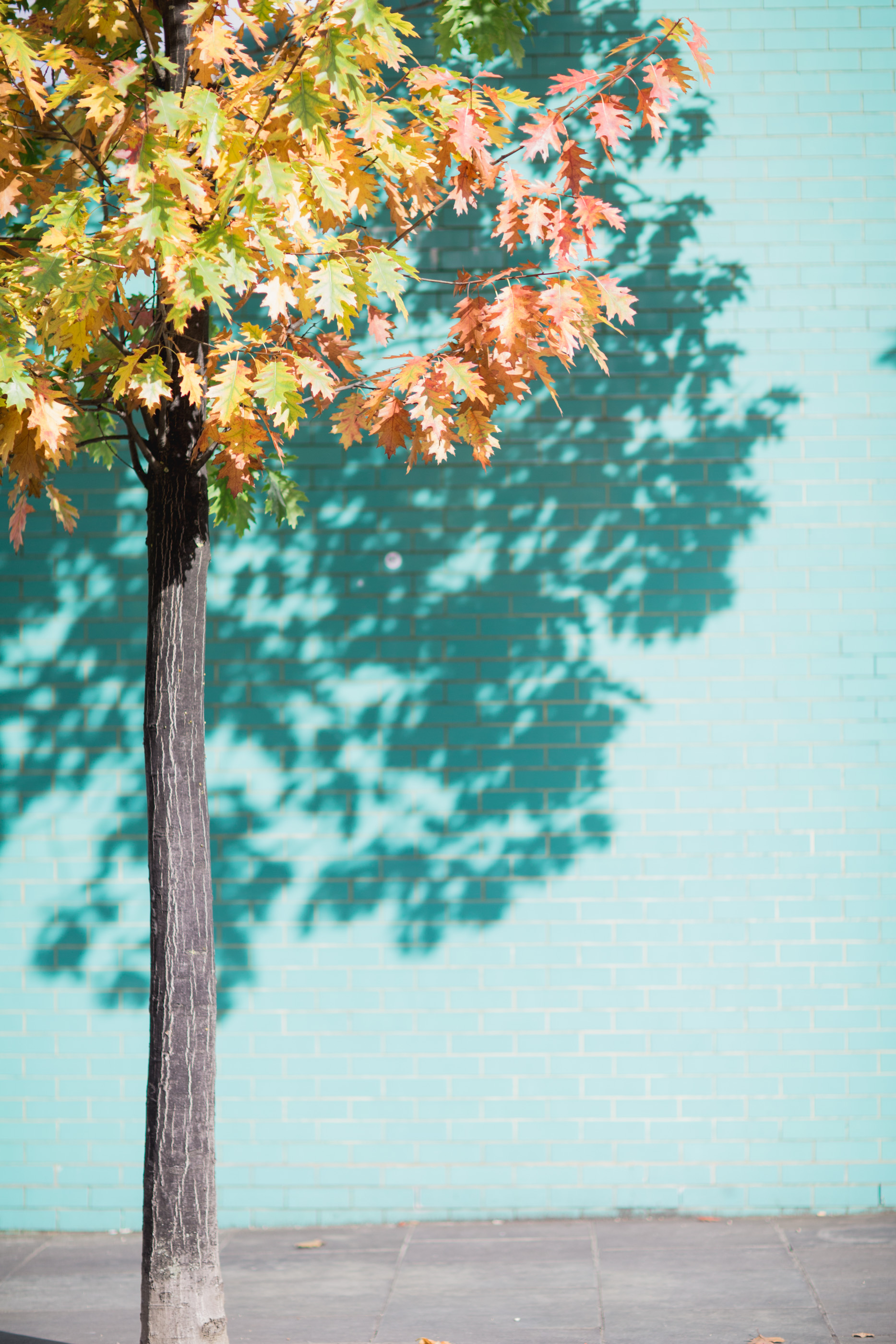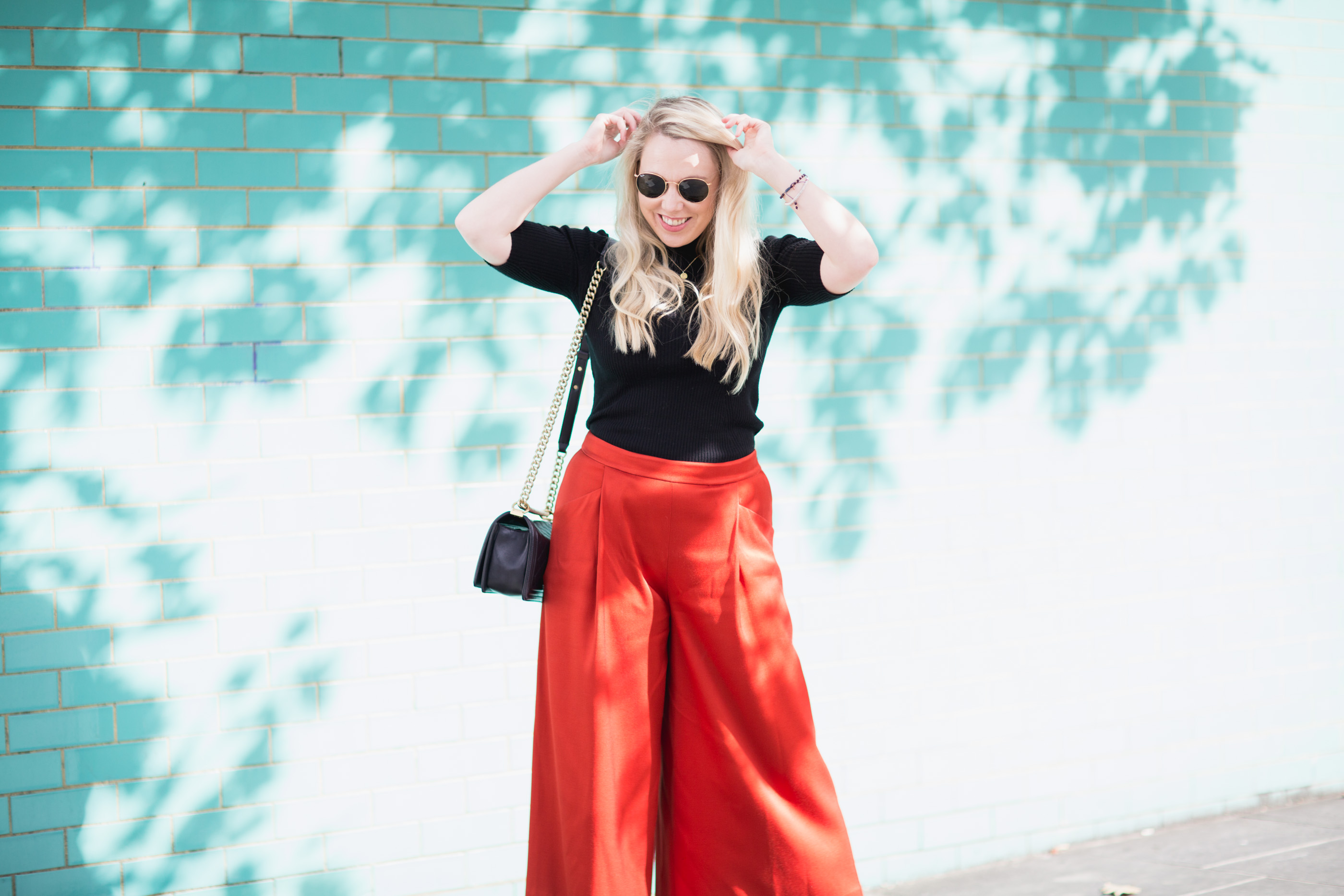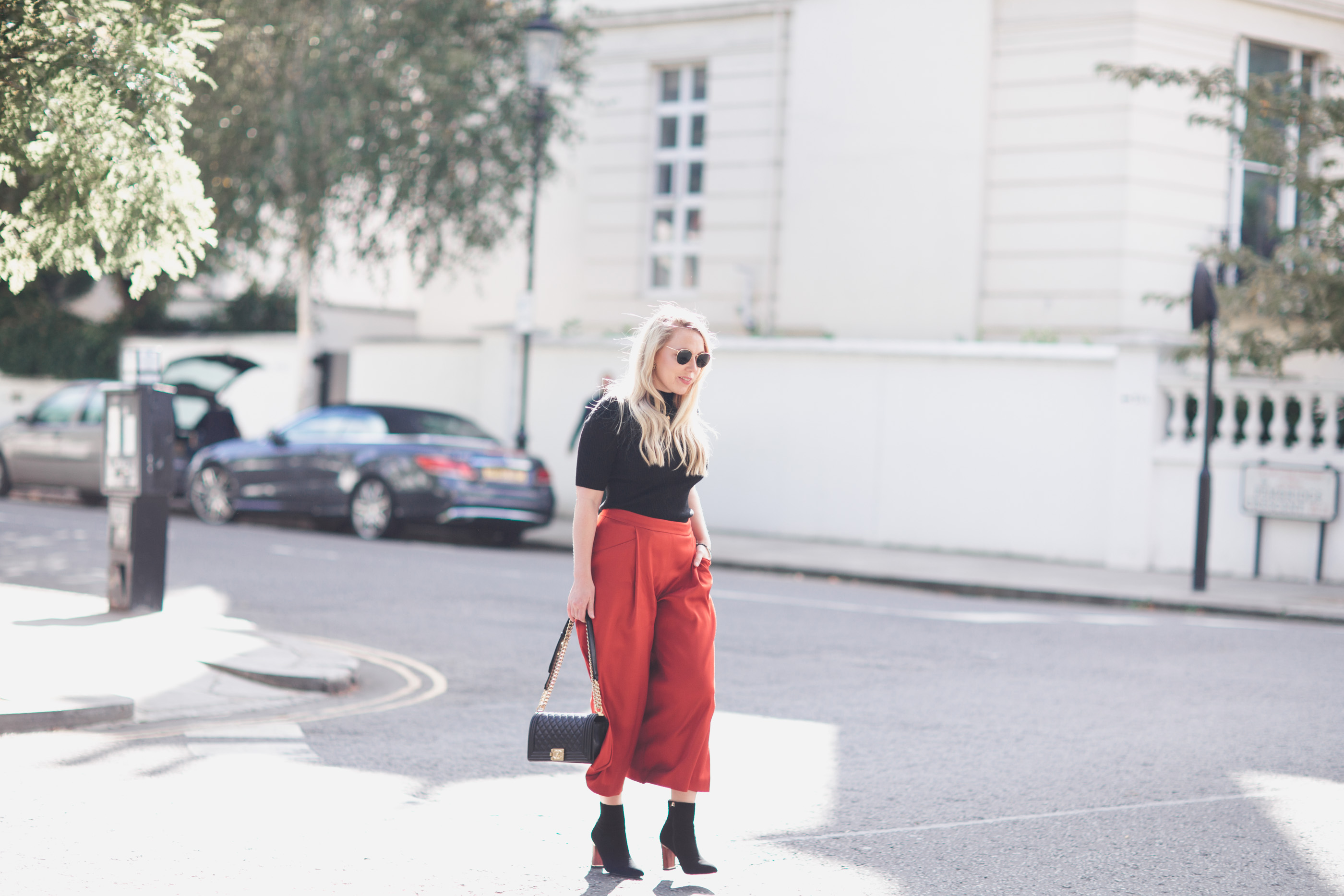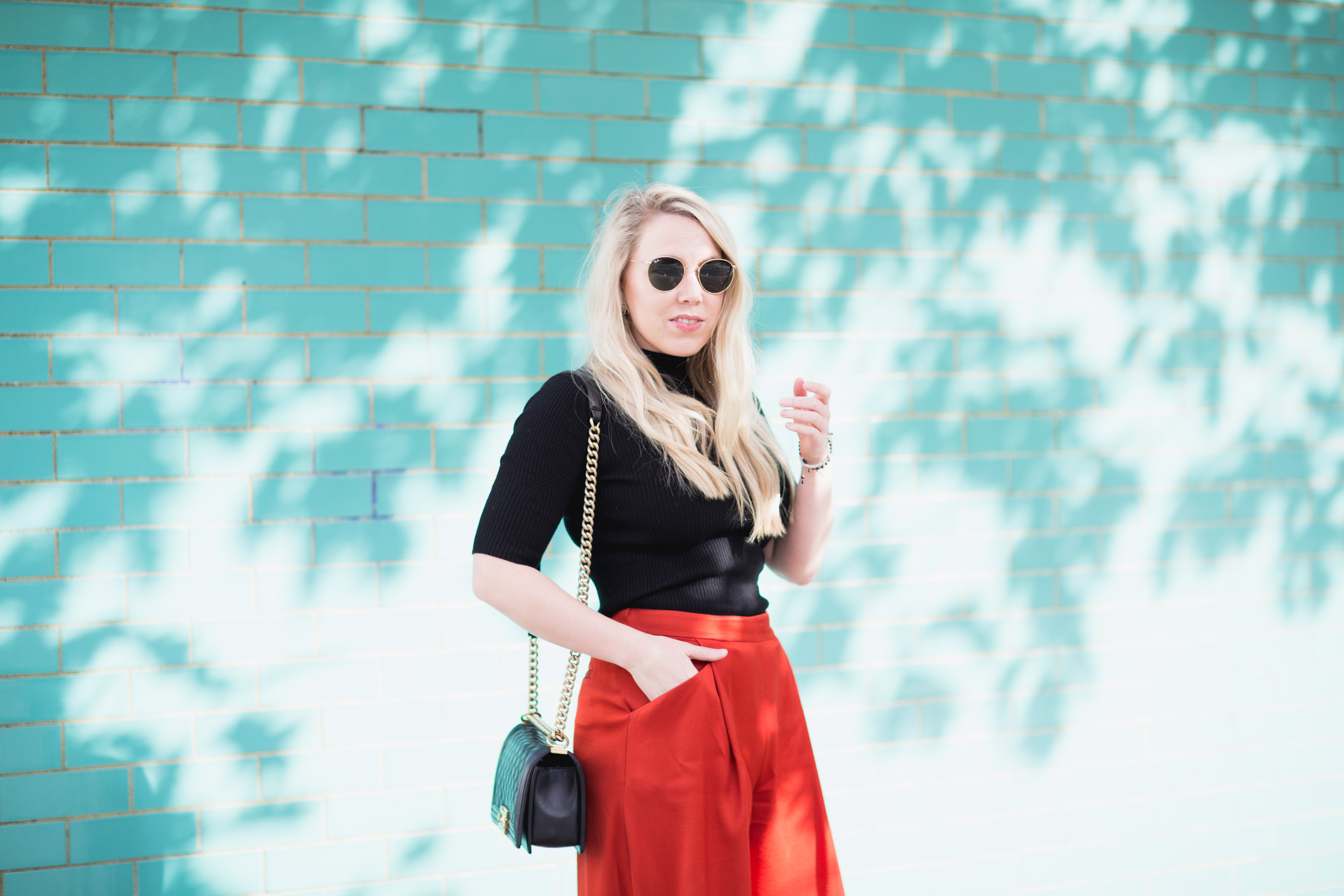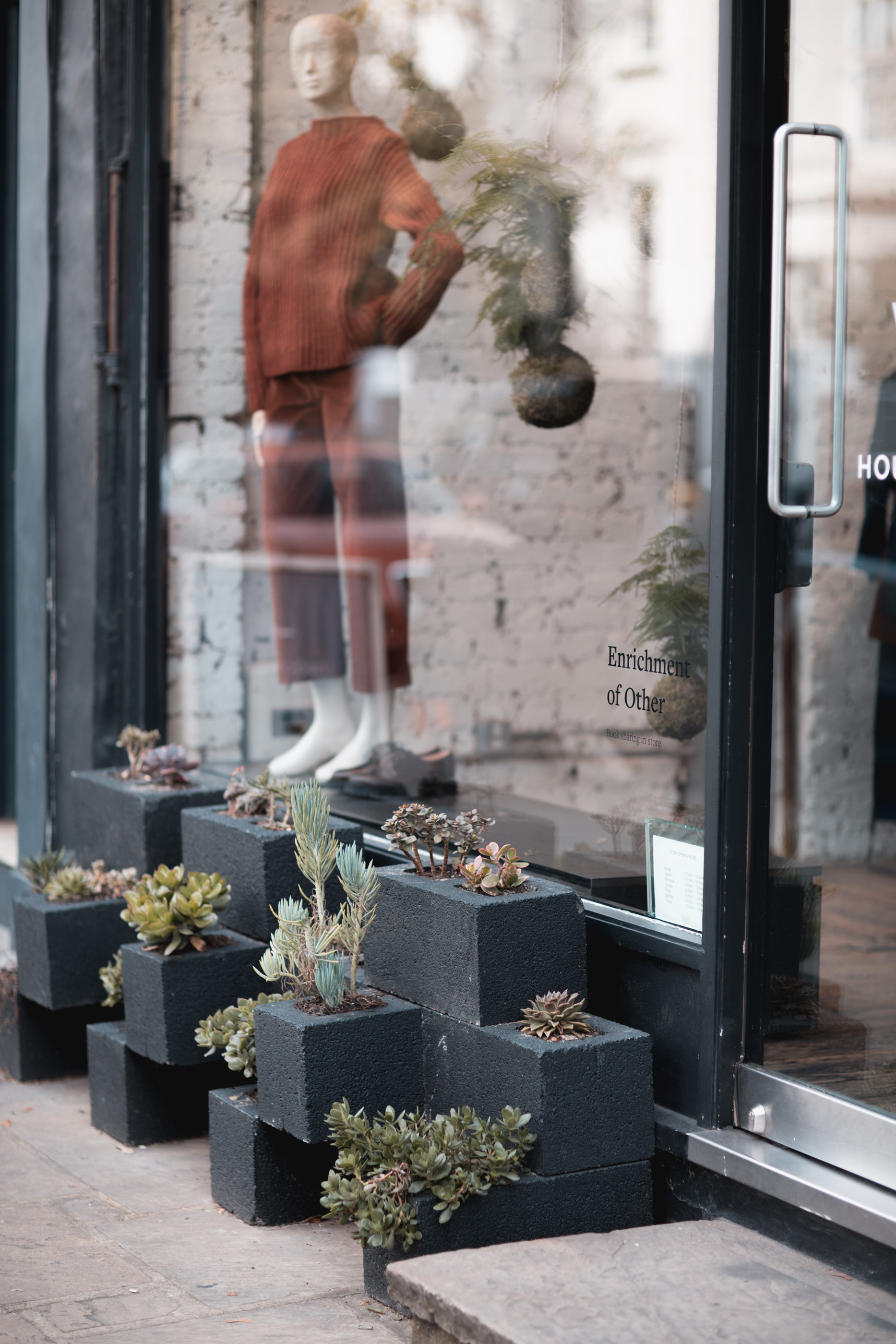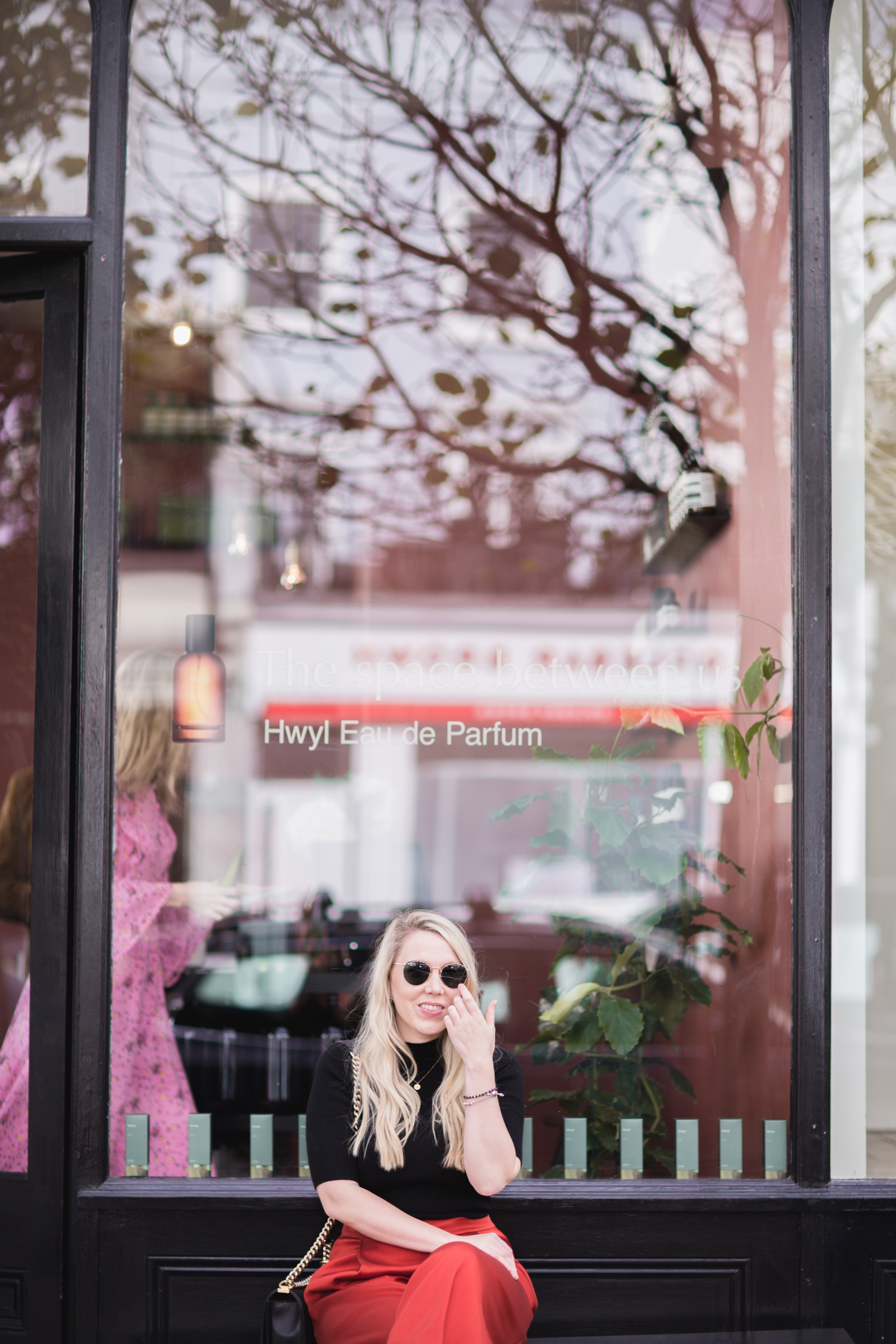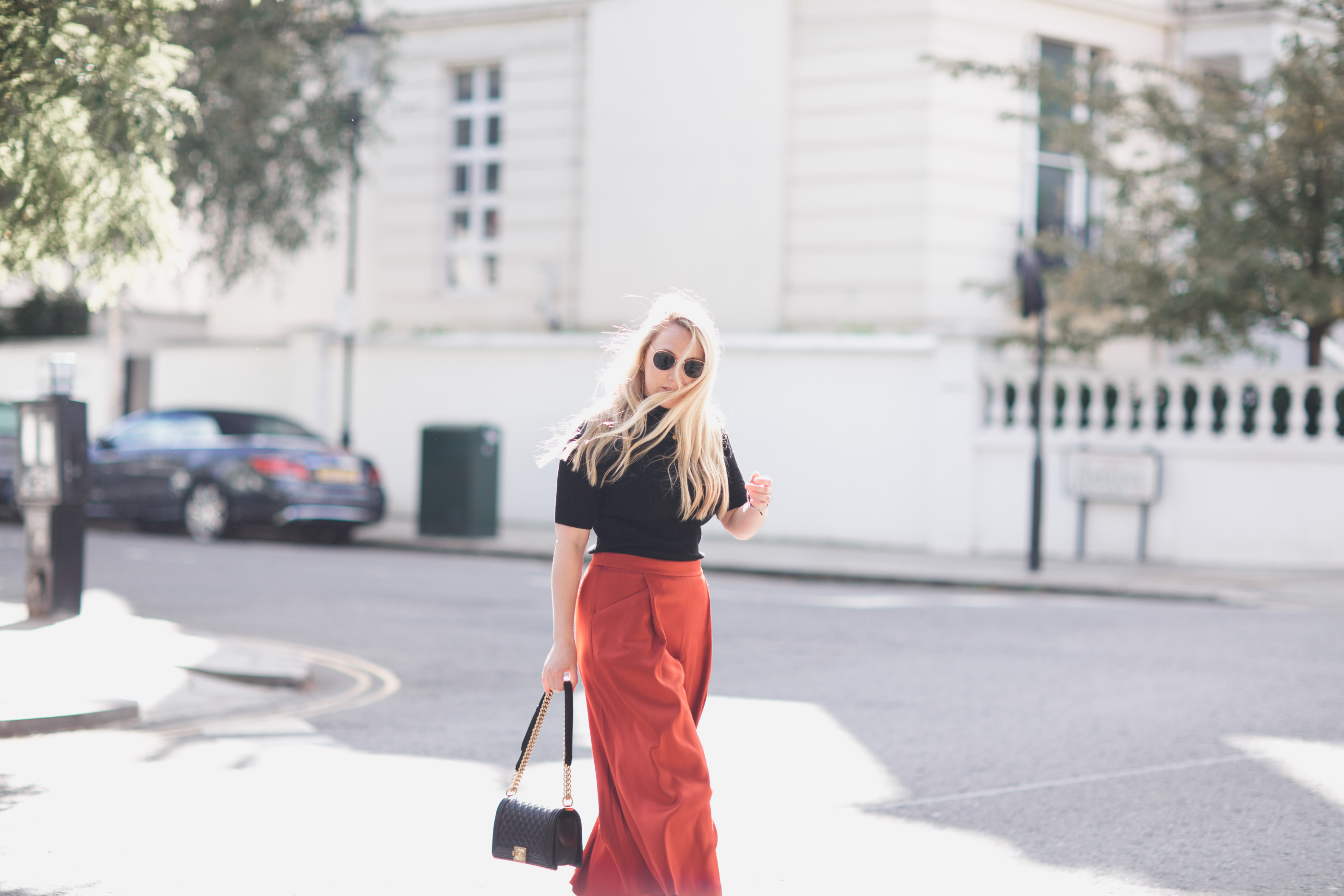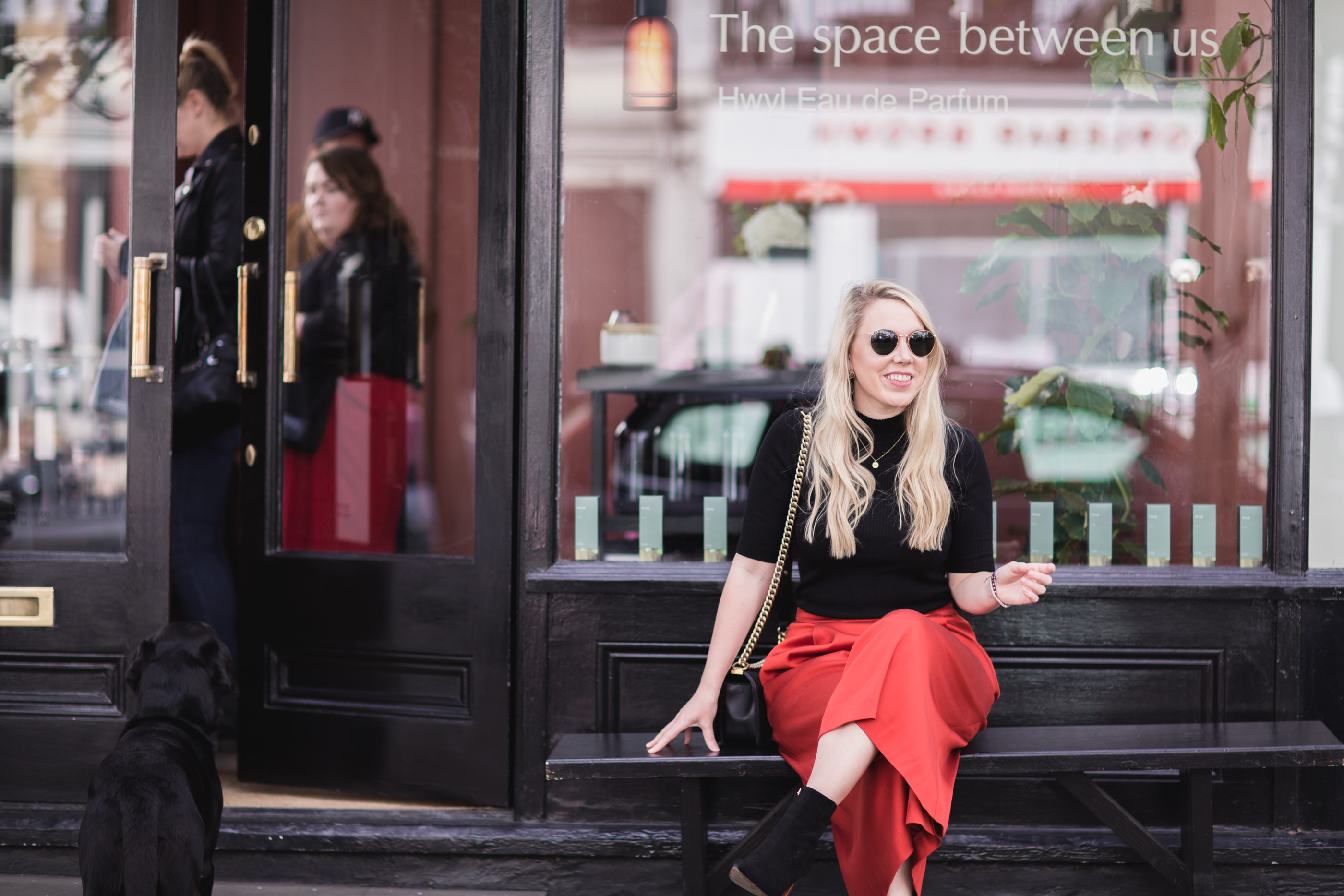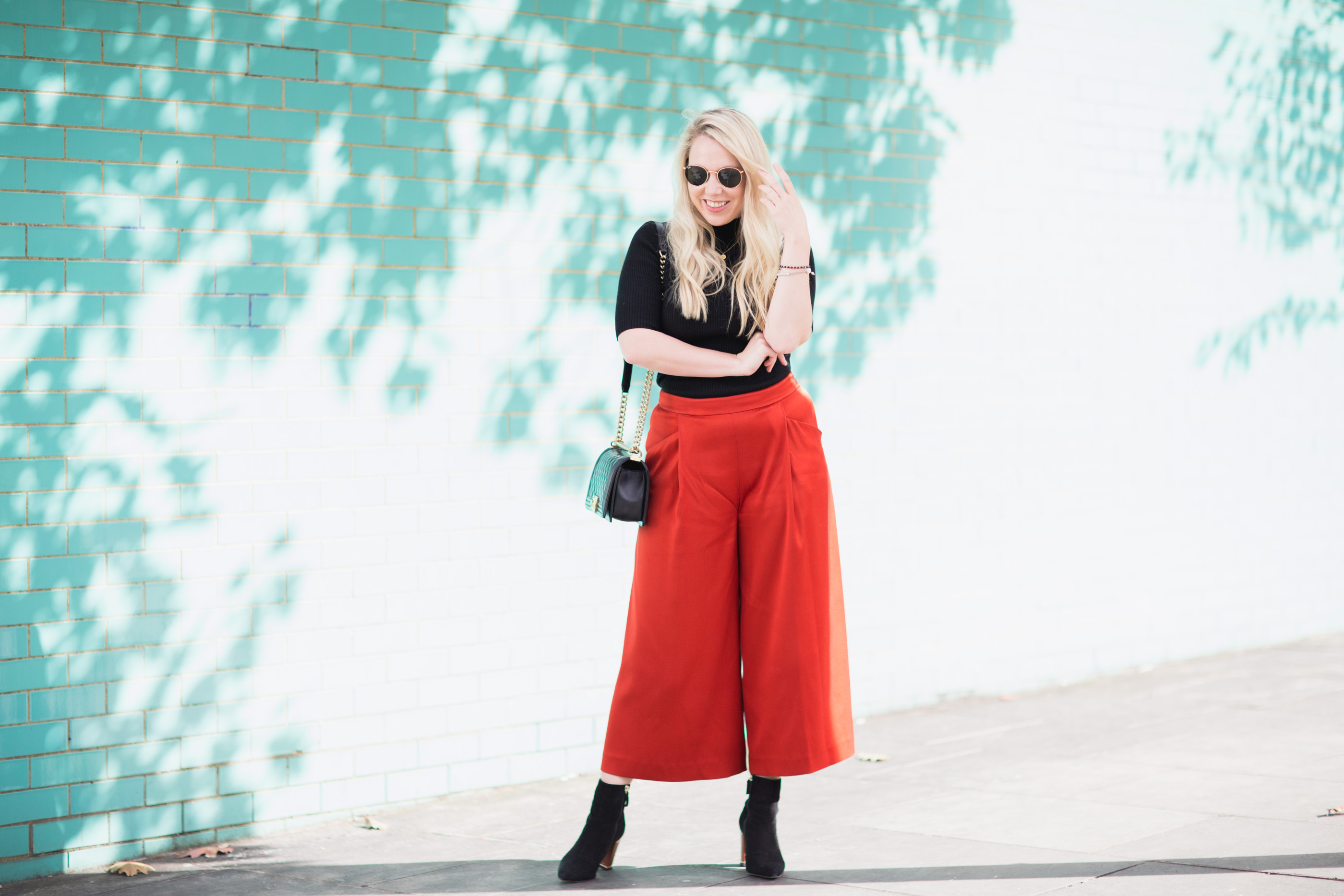 ---
SHOP MY LOOK & NEW BUYS

---
Culottes and trousers are something I've bought often, but never really felt truly confident in … until these that is. Loose fit, rich colour, quality satin & a perfect tailoring for an hour glass figure. I fell in love with these as soon as I saw them in store, so much so that I ended up buying them in two colours (hold tight for the other soon). For work they're perfect teamed with a classic black roll neck, my Reiss suede boots & Chanel Boy bag. Simple, block colour, understated tailoring but a statement look ideal for the office, dinner dates and those special occasions!
–
What do you think of my new Autumn pantaloons?