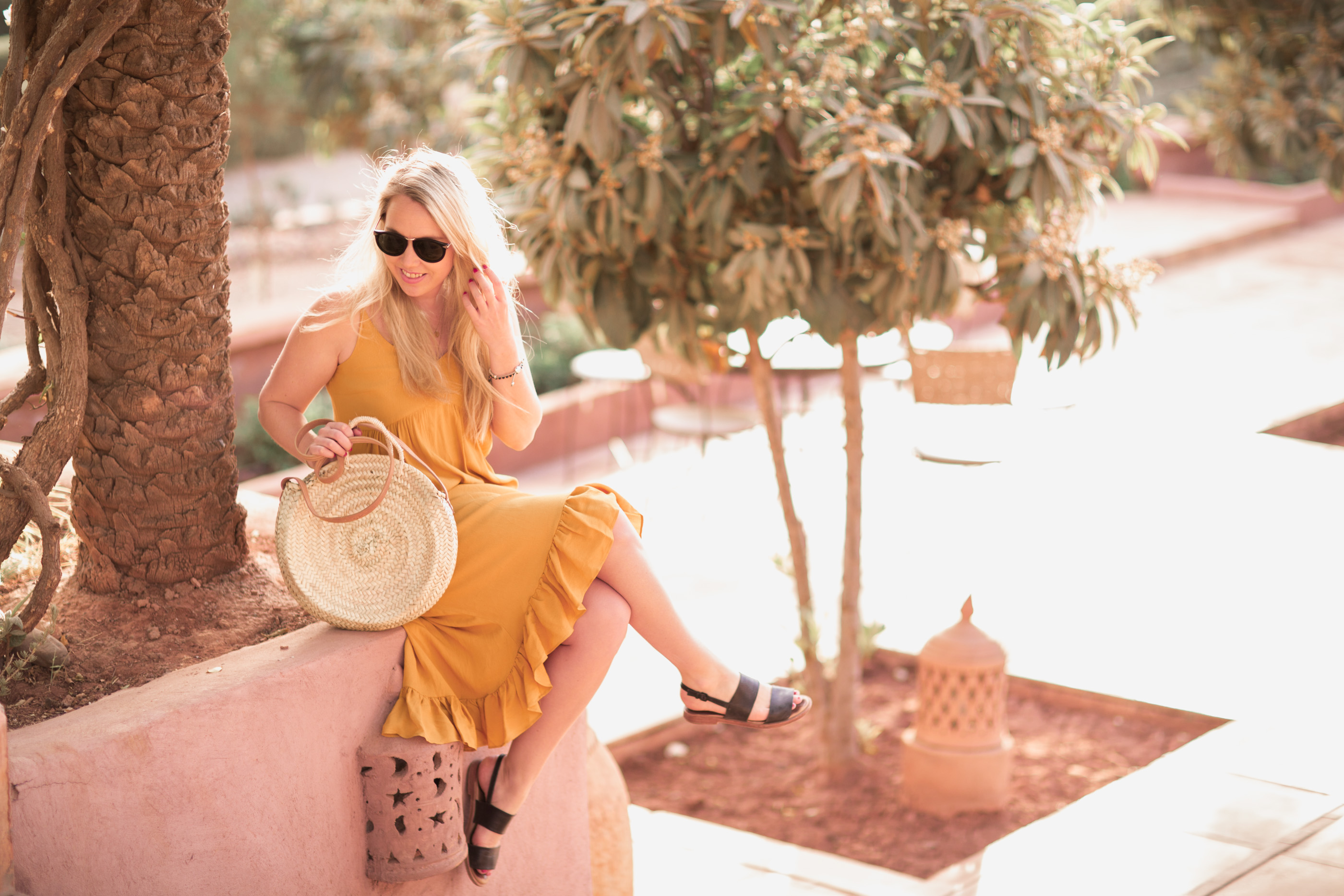 ---
MOROCCAN YELLOW
An Indian Summer Wardrobe
---
Those dusty, earthy tones are colours Morocco does best, those warm faded reds and oranges, vibrant yet burnt out yellows, deep and rich greens. It's a colour palette i'm fast realising is my favourite, and one colour in particular right now seems to be taking my fancy, from splashes of dusty yellow in my lounge, to pops of mustard toned yellow in my winter wardrobe, to embracing Moroccan yellow (as i've named it, can I patent that?) on my trip to Marrakech.
As with any holiday, I don't really need any new items of clothing, but it's a great excuse to purchase a few bits, you know so I can feature some bits on my blog too! I have to say this trip proved seriously difficult for finding winter 'summer' pieces. Normally the high street reserves a few goodens' when they release their AW17 collections, but this season I really struggled to find any nice new bits for holiday, and after six unsuccessful hauls of orders, I netted out on just two bits in the sale. This River Island midi dress (which makes me look pregnant, joy) and a chic yellow Mango skirt which I'll share soon.
It was a tough market, and I trawled literally every store so I'll share some of my finds below in case you too are jetting off for some winter sun.
---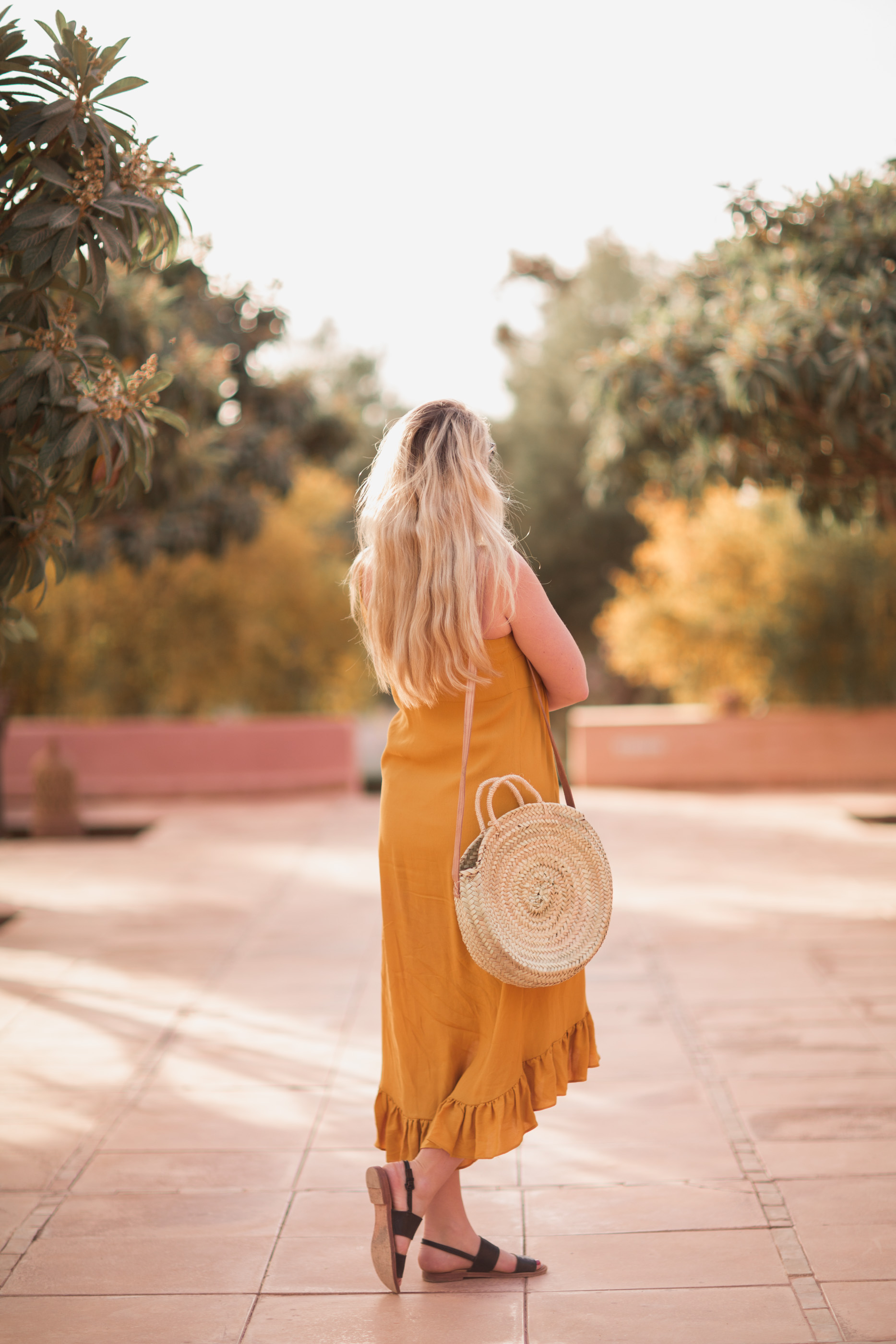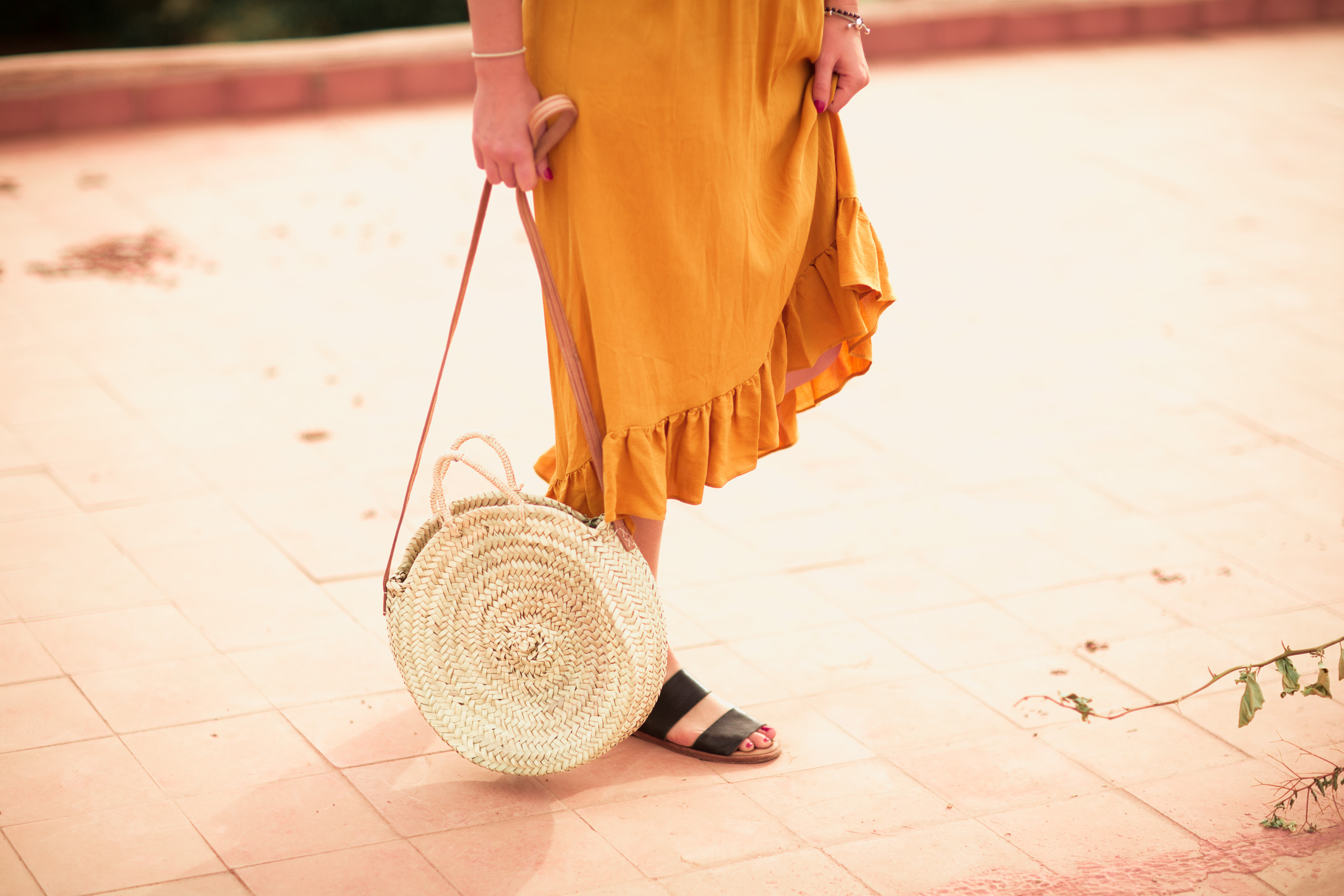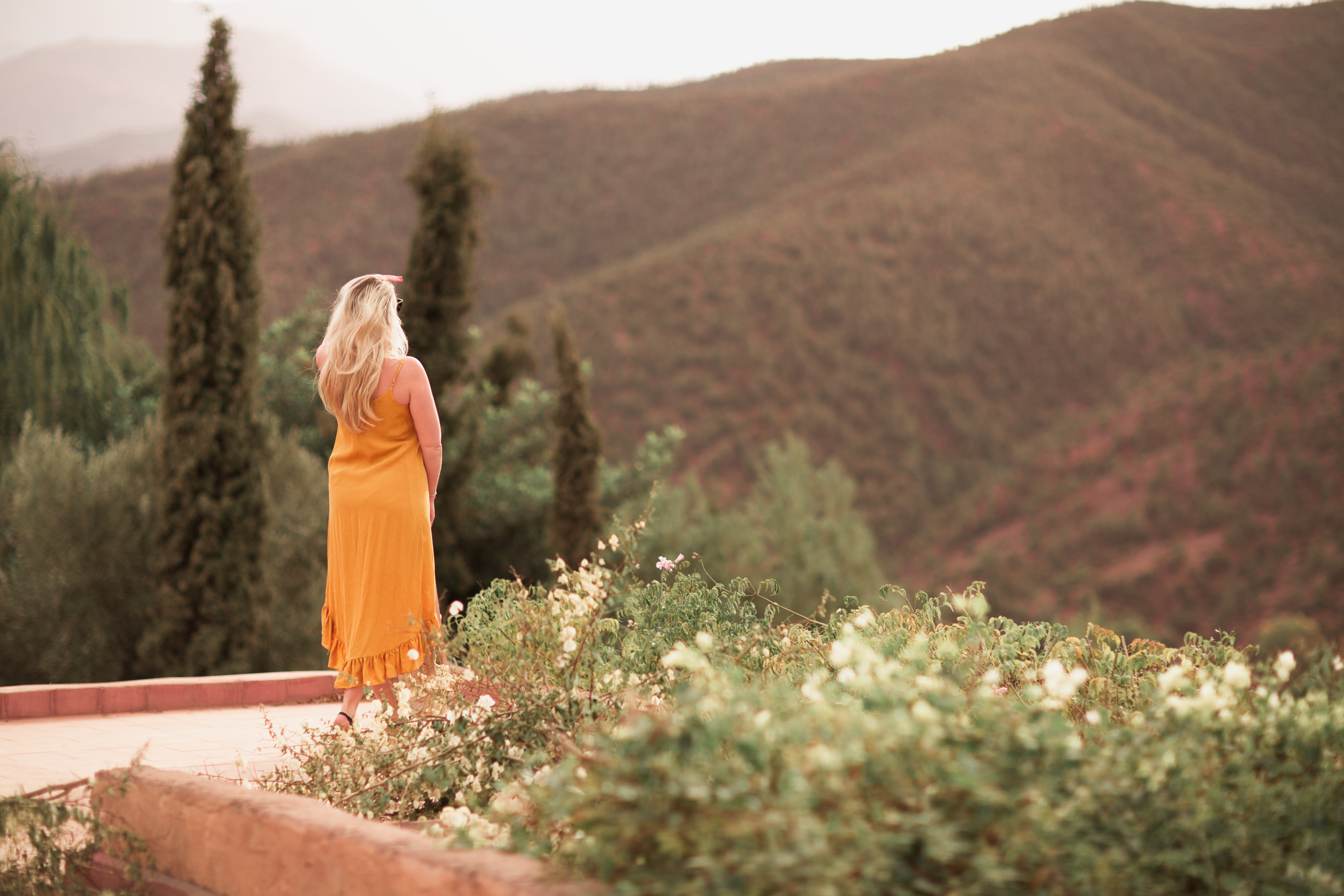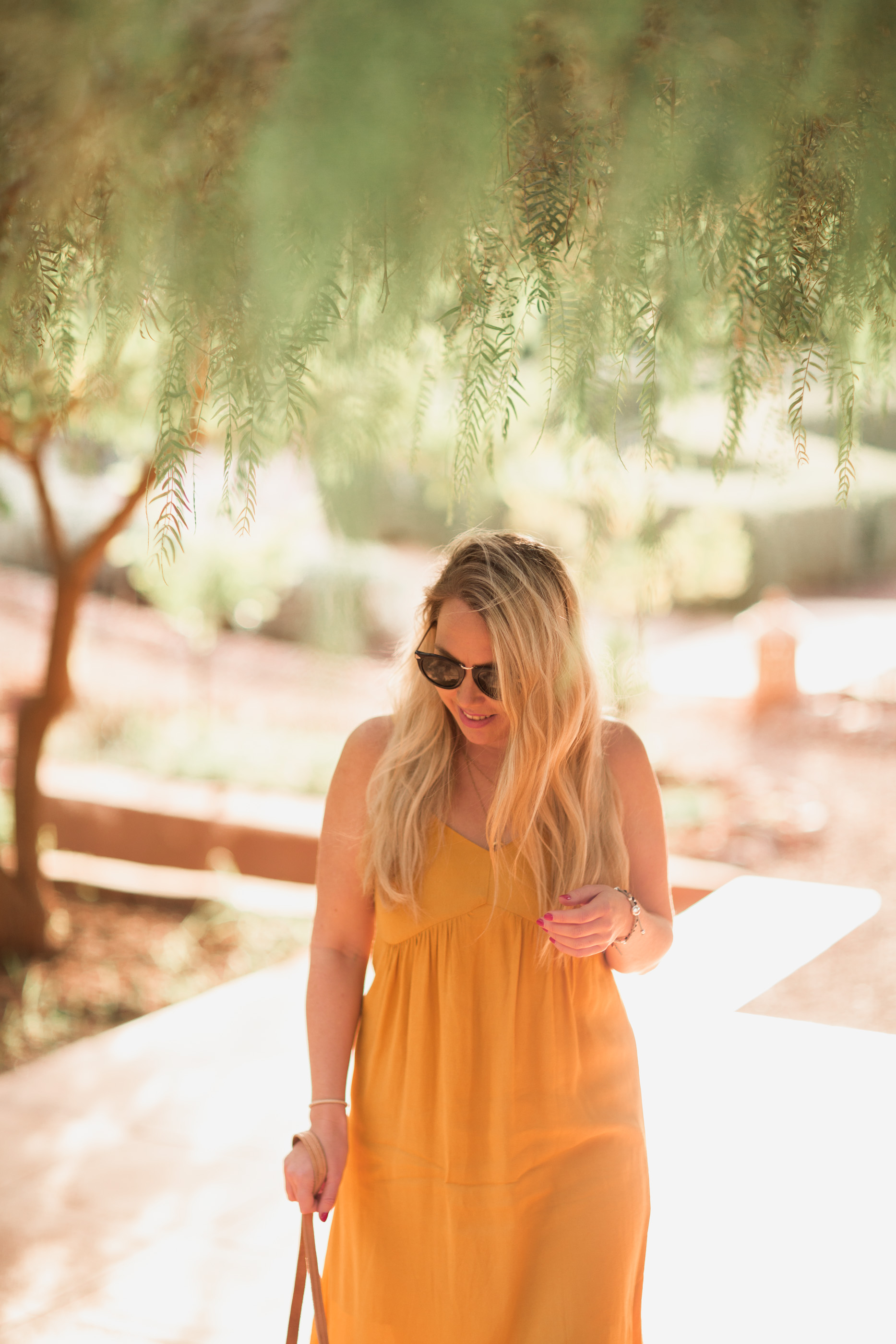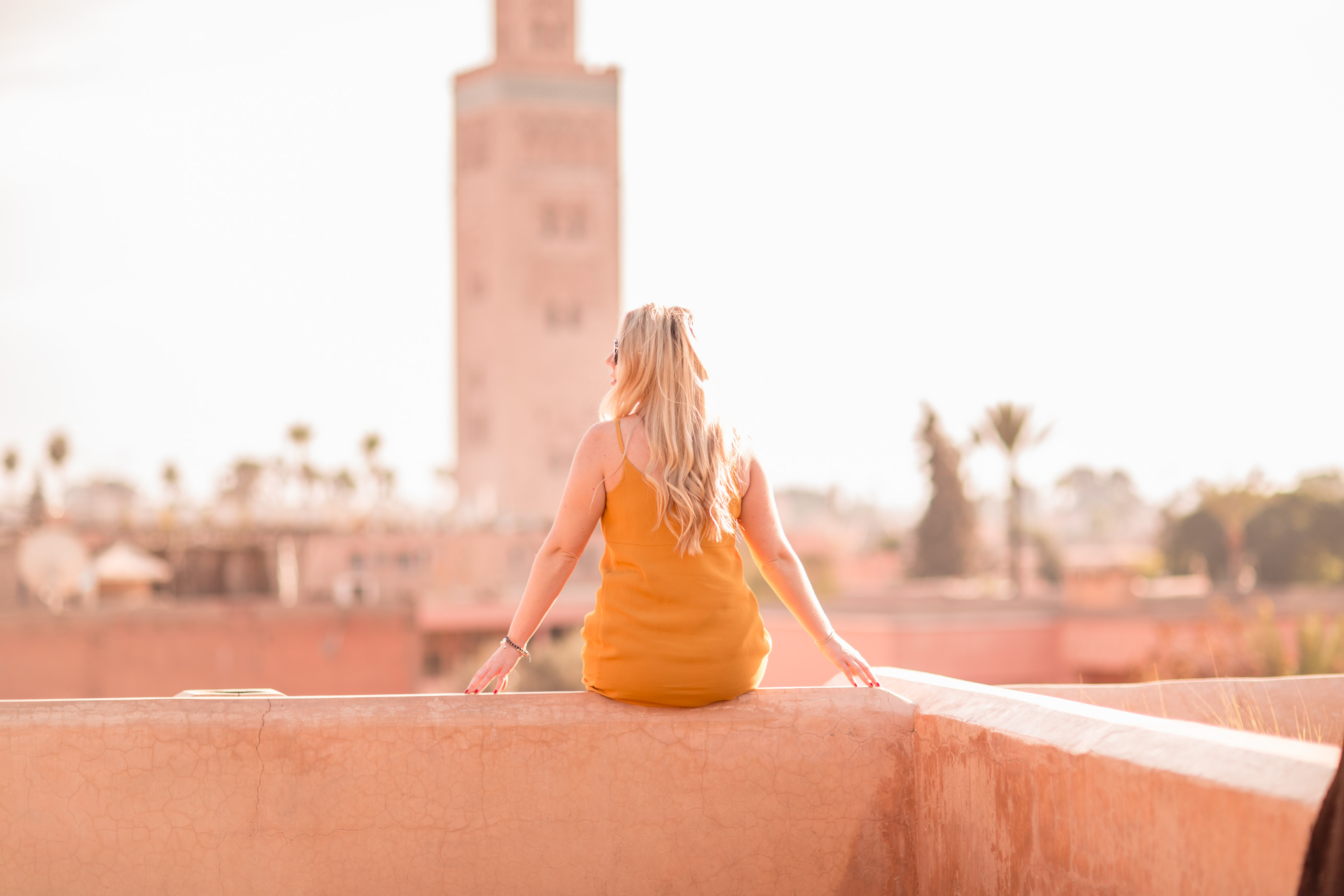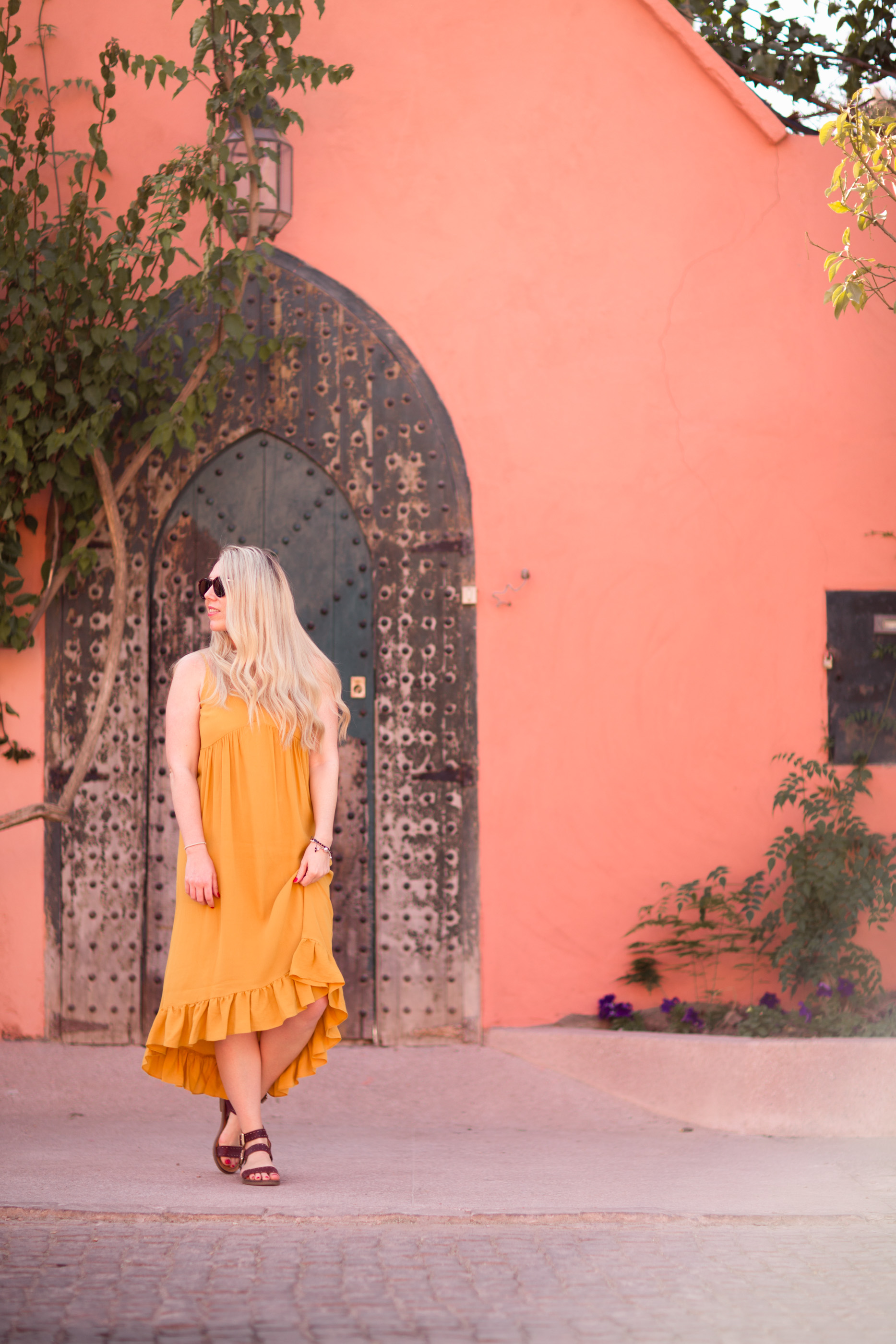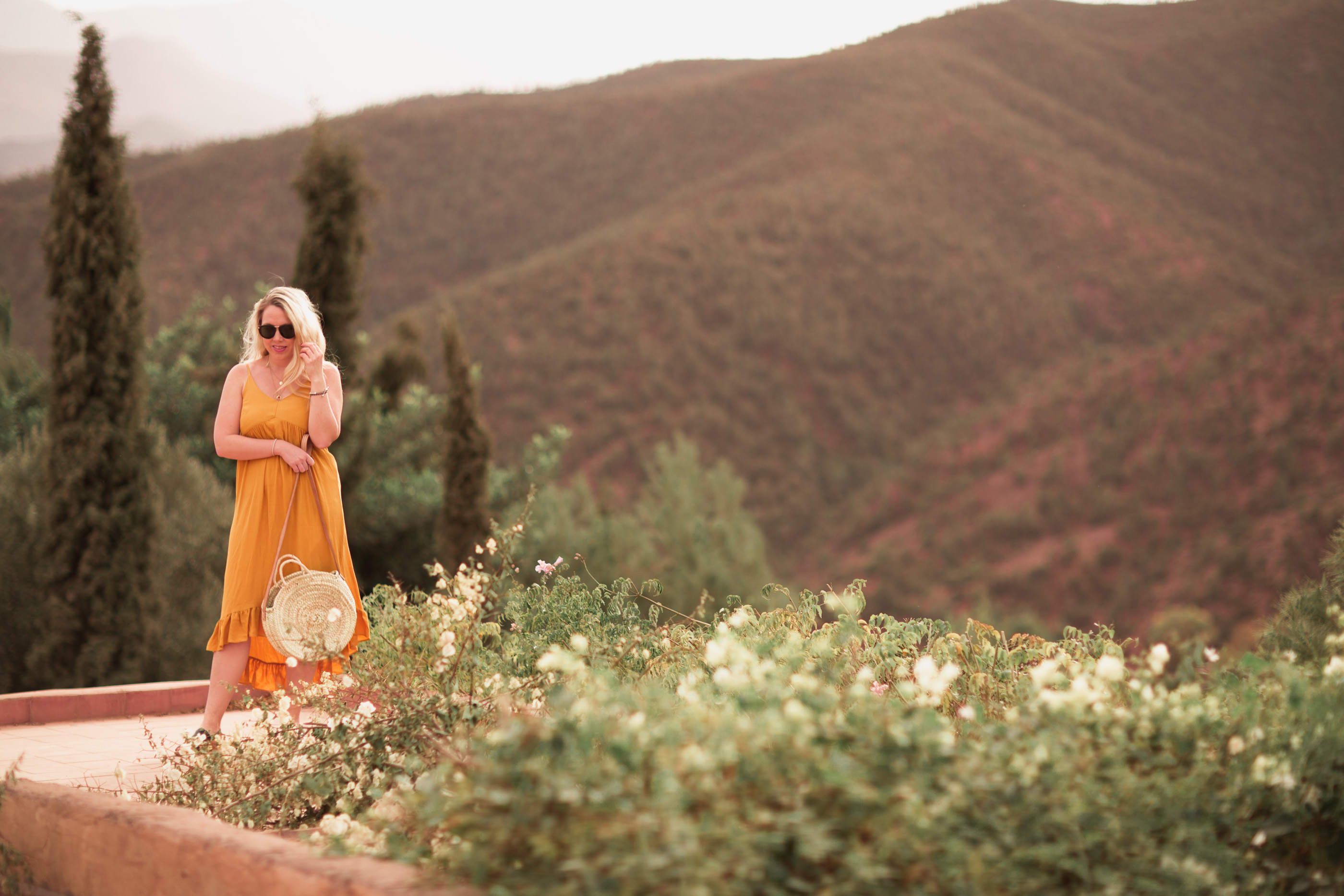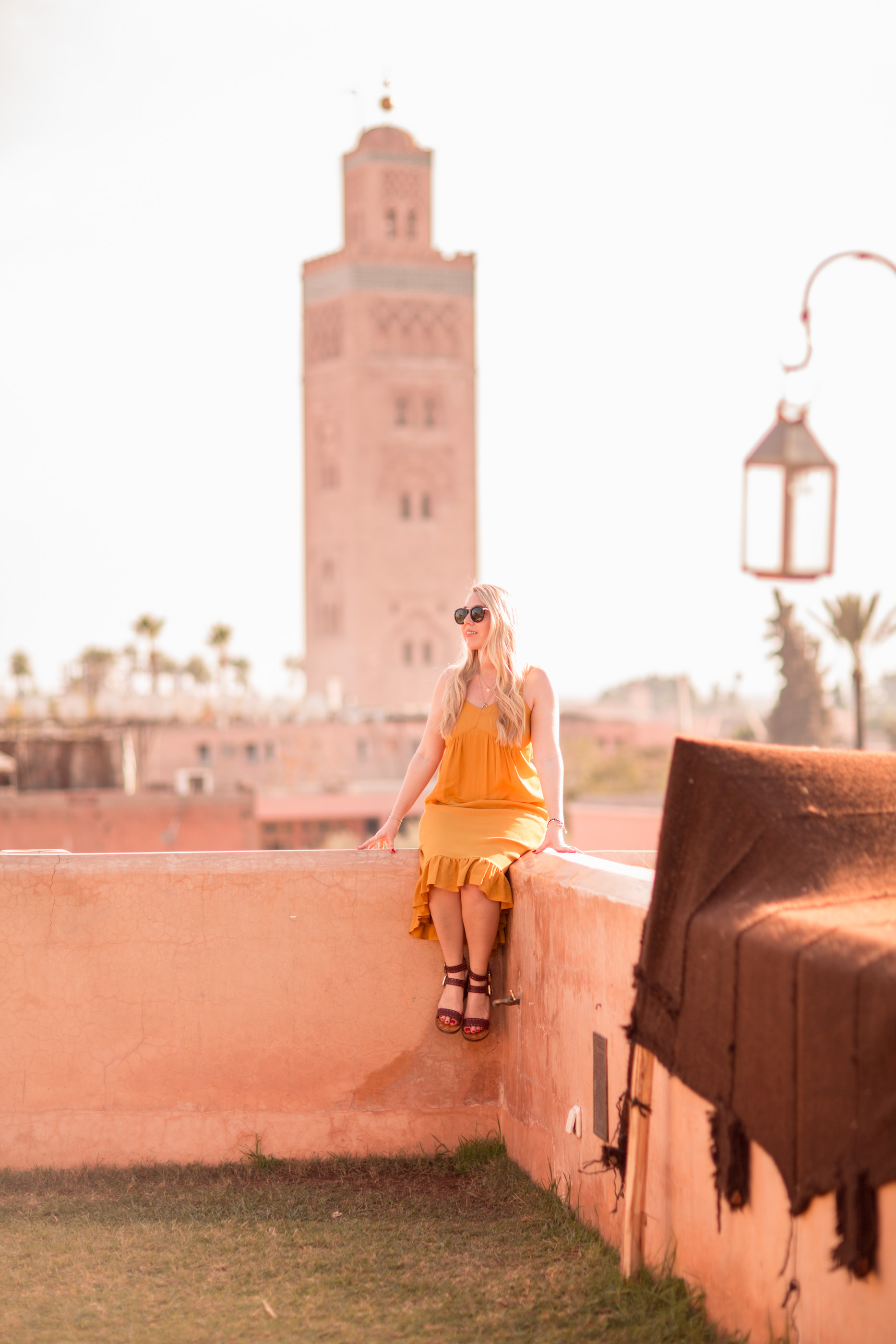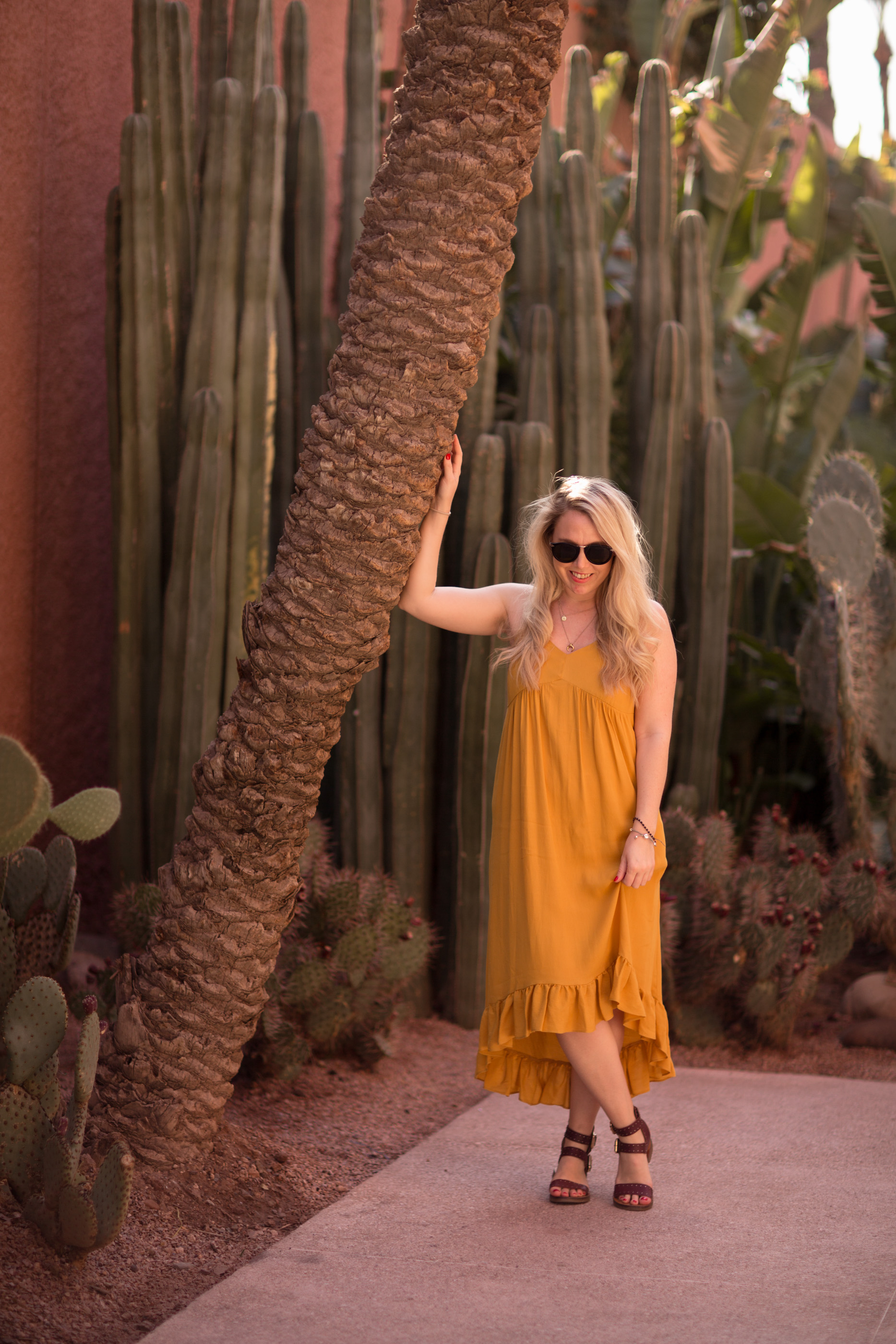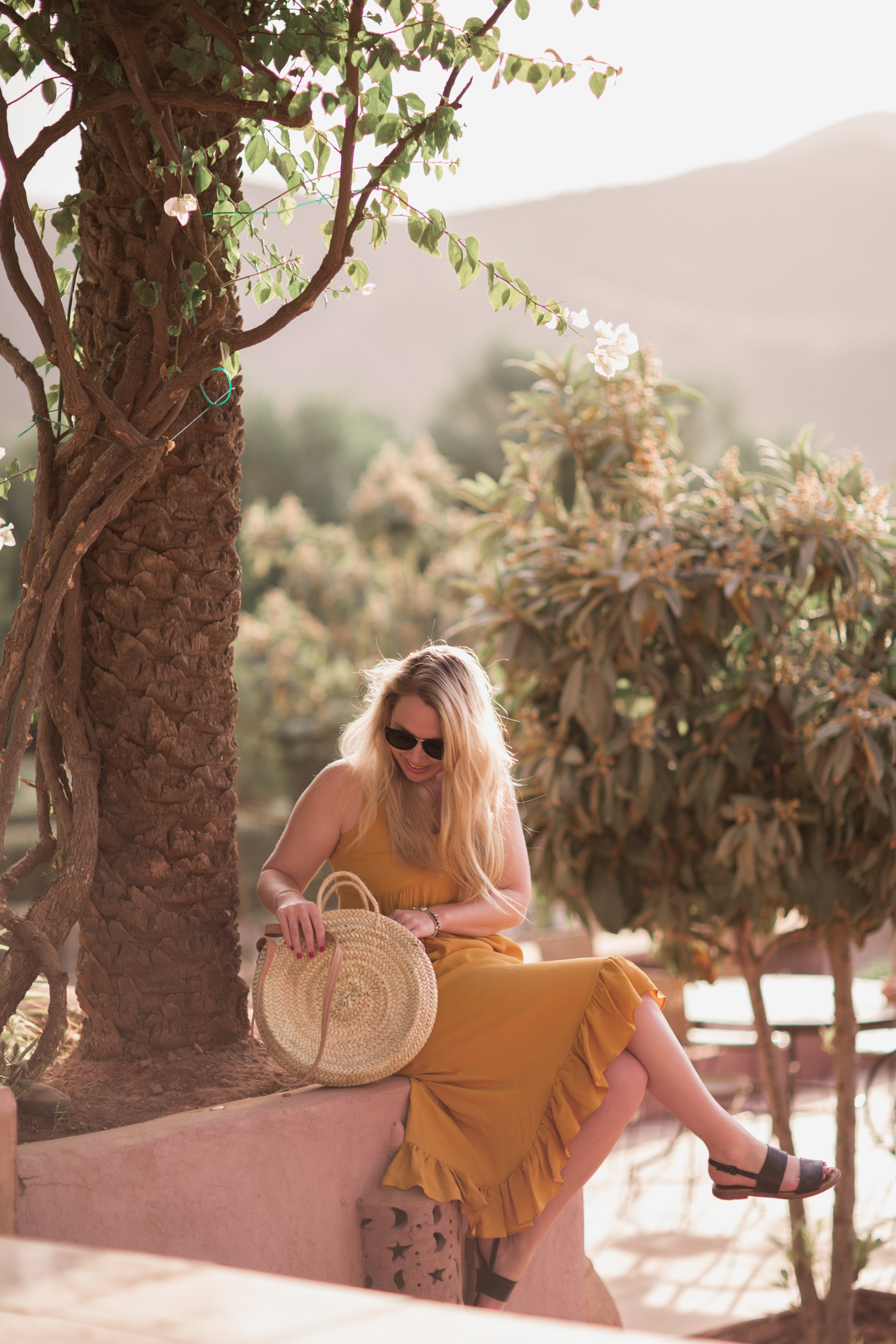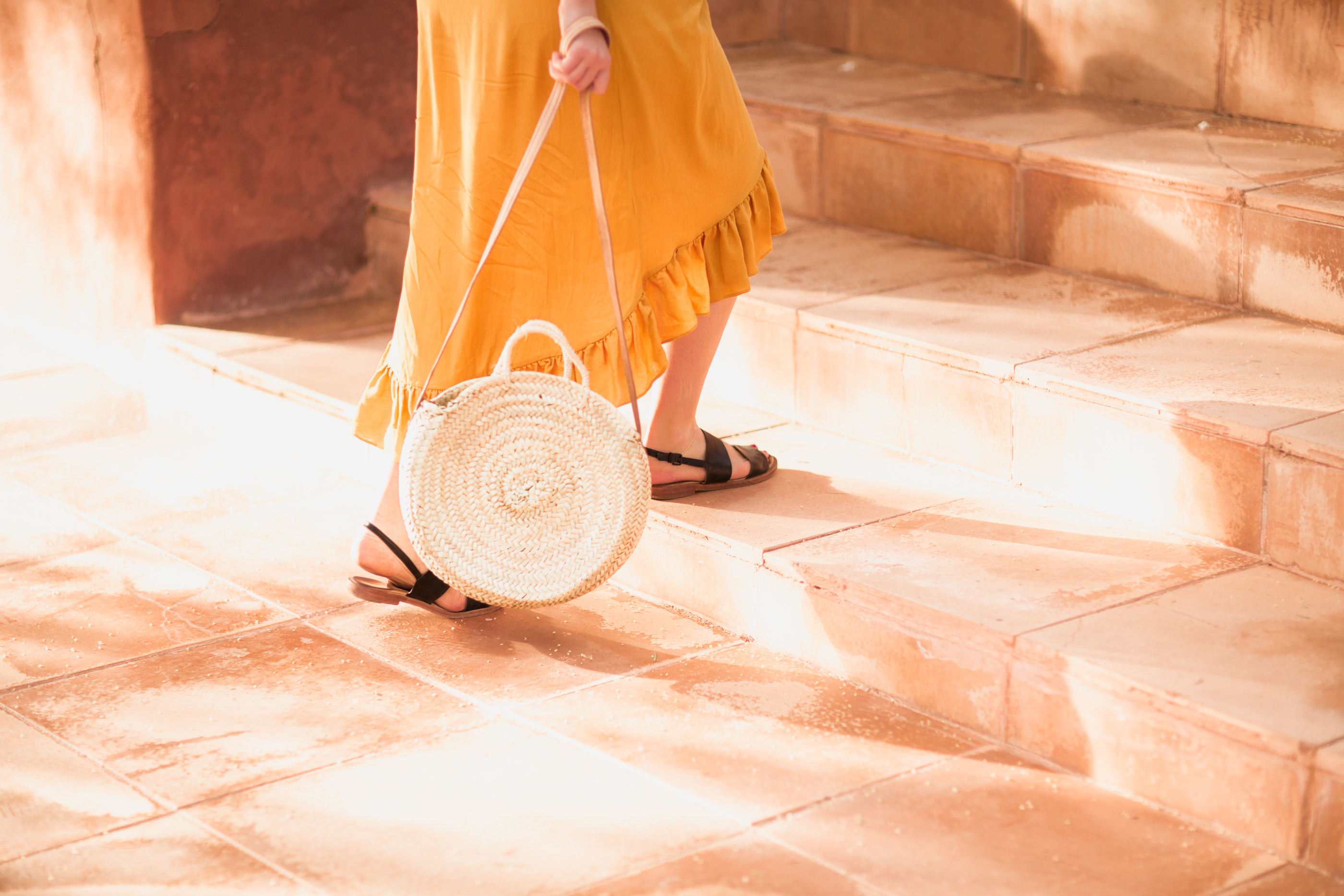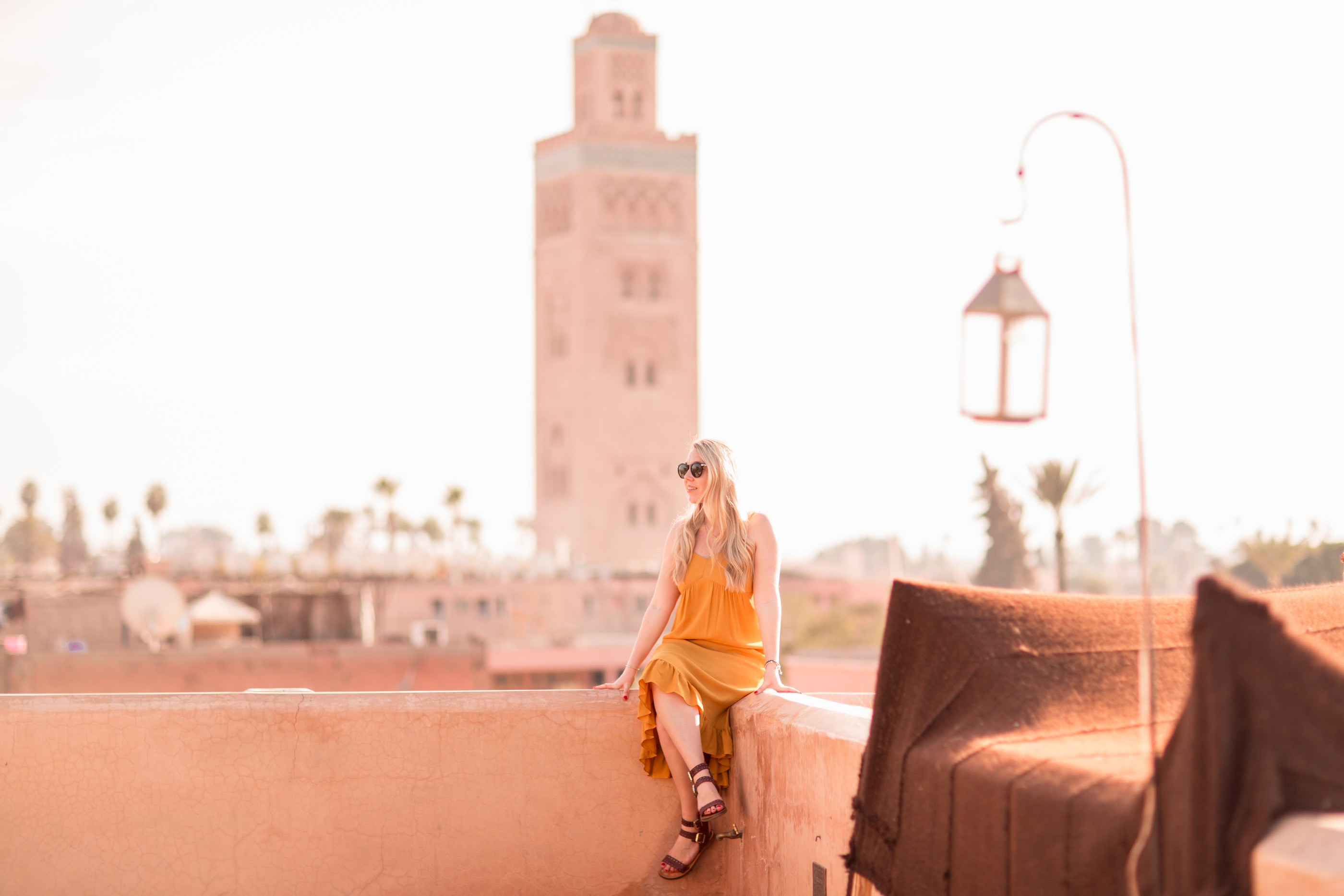 ---
SHOP MY WINTER SUN EDIT

---
I've worn the River Island dress a lot so far on my trip, from heading to the pool to getting into the souks to haggle. It's actually a perfect length to be out and about in whilst still maintaining a little modesty too! The only thing i'm not so keen on in hindsight is the chest detailing, if you rock a large boob like me then it's not entirely the most flattering tailoring. But needs must, the frill detailing at the bottom blinded me of the negatives first time around.