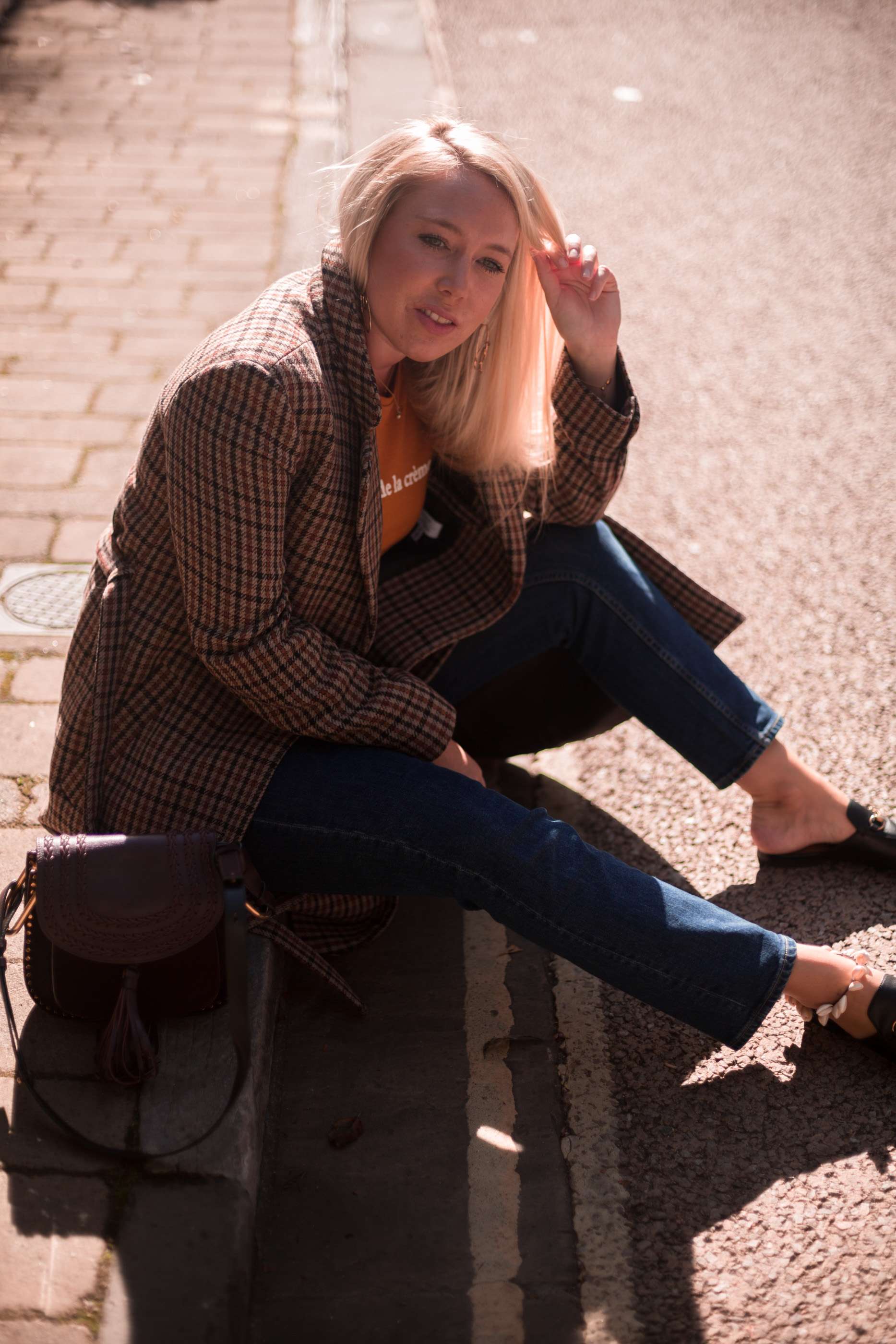 ---
NEW IN: AUTUMN WINTER COAT
And Other Stories A Line Wool Coat
---
I can't really complain, I love Autumn and I love summer in equal amounts, and this year we had a pretty incredible summer so it doesn't feel too bad popping back on my jeans for the first time in 4 months. Well aside from how bloody tight they feel that is. Whilst I was away in Greece I got the autumn shopping bug, It made coming home that bit more bearable knowing we had one of my favourite seasons ahead and that i'd have some new autumn pieces waiting for me.
When I got back I had a huge wardrobe clear out to make space for a few new staples. I've decided that i'm done with mass cheap 'fast fashion' pieces and instead I wanted to only keep those quality pieces that fit, I love and that I actually wear. In reward for my streamlining I invested in a few new pieces. You can see a few of them here, but they'll be in outfit posts soon too.
For today, I wanted to show a piece we know doubt will all be looking for, my new Autumn coat. I love a bit of plaid and this And Other Stories A line wool coat is both beautiful quality but also perfectly on trend for this season ahead. I teamed it with a new slogan tee and my favourite fail safe straight leg jeans. A basic autumn outfit, but one I always find myself living in year after year.
---

---
WHAT I'M WEARING

---
We shot these pics in Winchester this weekend, all in about 7 minutes. My sister had a quick lunch break from work and actual lunch was also needed so we had a strict time limit. Despite that, I actually really like how they came out and I have to say I'm feeling a bit inspired with my outfit post photography at the moment, i'm eager to master the effortless vibe I admire so much on instagram and I want to bring back a little bit more of that vibe and also my style back to my own page too.  I spent some time looking back through my posts from 2015 and had a longing to bring back a bit more of that style of photography and also focus on outfit posts too.
I think it comes from the fact i'm feeling a bit lost on instagram right now. Lost as to what's 'right' and what people want, and a bit bummed by my lack of growth and success there. I know it's stupid and I should really just do what I want – which I guess is what I do now. But even still I want to challenge my photography, broaden my style of posts, and also vary my tools too. I'm a DSLR obsessive, but I'm keen to experiment more with my fuji and my new Iphone camera which is pretty impressive. I've also just invested in a new prime lens and so all in all … i basically want to spend every second shooting.
Watch this space …