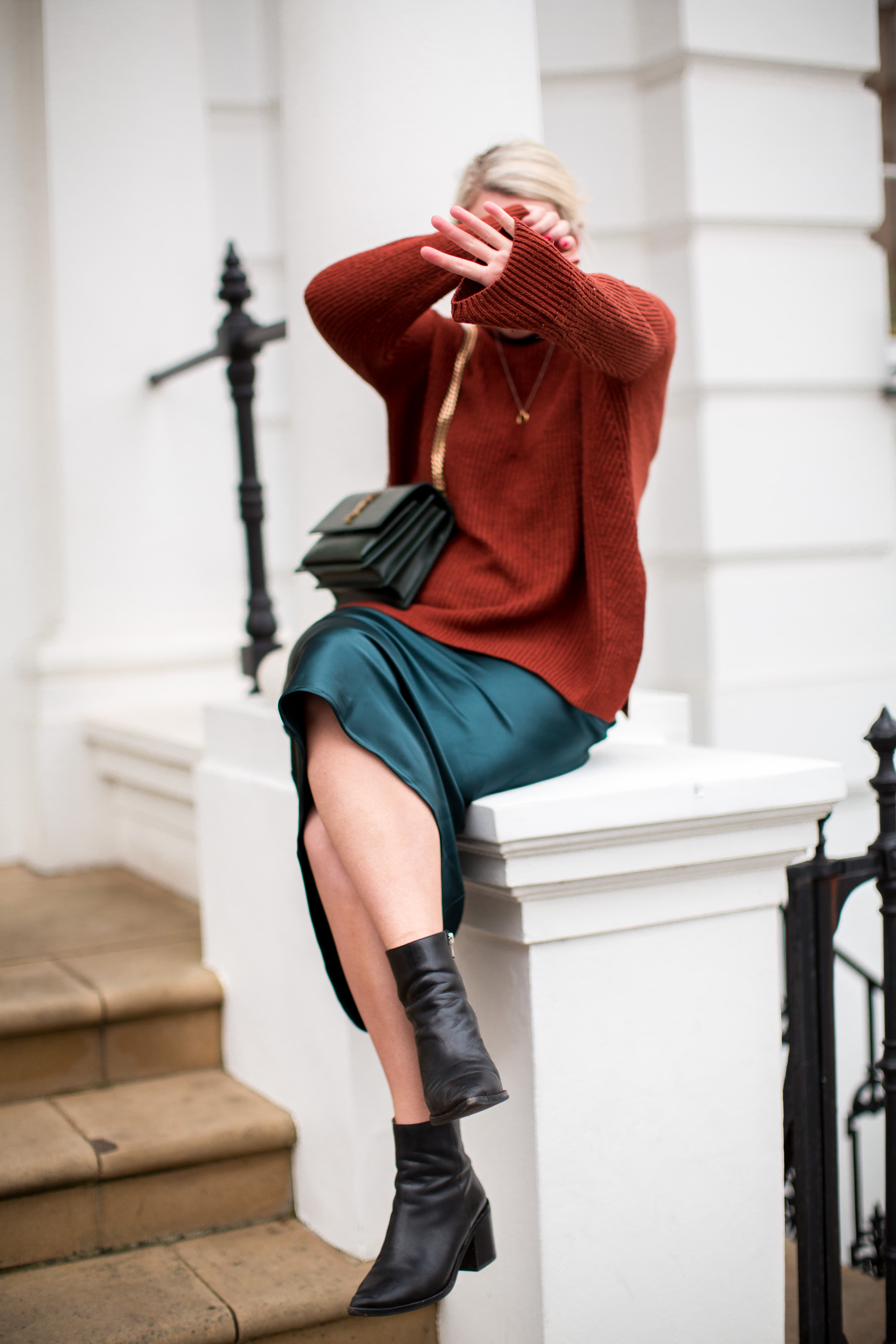 ---
THIS SEASONS 'IT' TREND
The Topshop Bias Skirt: One In Every Colour Way Please
---
Whether you're a fashion blogger who spends most their working and personal time browsing the 'new in' section of every high street store or not, you'd be hard hit to have not spotted this seasons 'it' item, the Topshop bias satin skirt has seriously made some waves. Even as somebody who very rarely shops at Topshop these days, I have the bias skirt in three colour ways already and had even ordered a further two versions which sadly sold out between my order and delivery date much to my disappointment. A testament to their popularity though, these skirts have been continually sold out, back in stock and sold out for the last month, and it's not a huge surprise given they cost a mere £29 and look so chic.
Today I'm sharing the beautiful teal colour, which as you might be able to guess is currently sold out. I'll also be sharing the rust and printed versions I also bought soon on here – again both sold out so apologies for not linking them (they do have a beautiful yellow & animal print left if you do fancy one for yourself) along with two similar versions I've bought from And Other Stories this winter. You already know how much I love and wear midi skirts no matter what the season and have done for so many years, so when I discovered these loose fit satin 'slip' style skirts from Topshop and And Other Stories slightly more tailored versions, I knew I wanted them in my wardrobe arsenal.  
---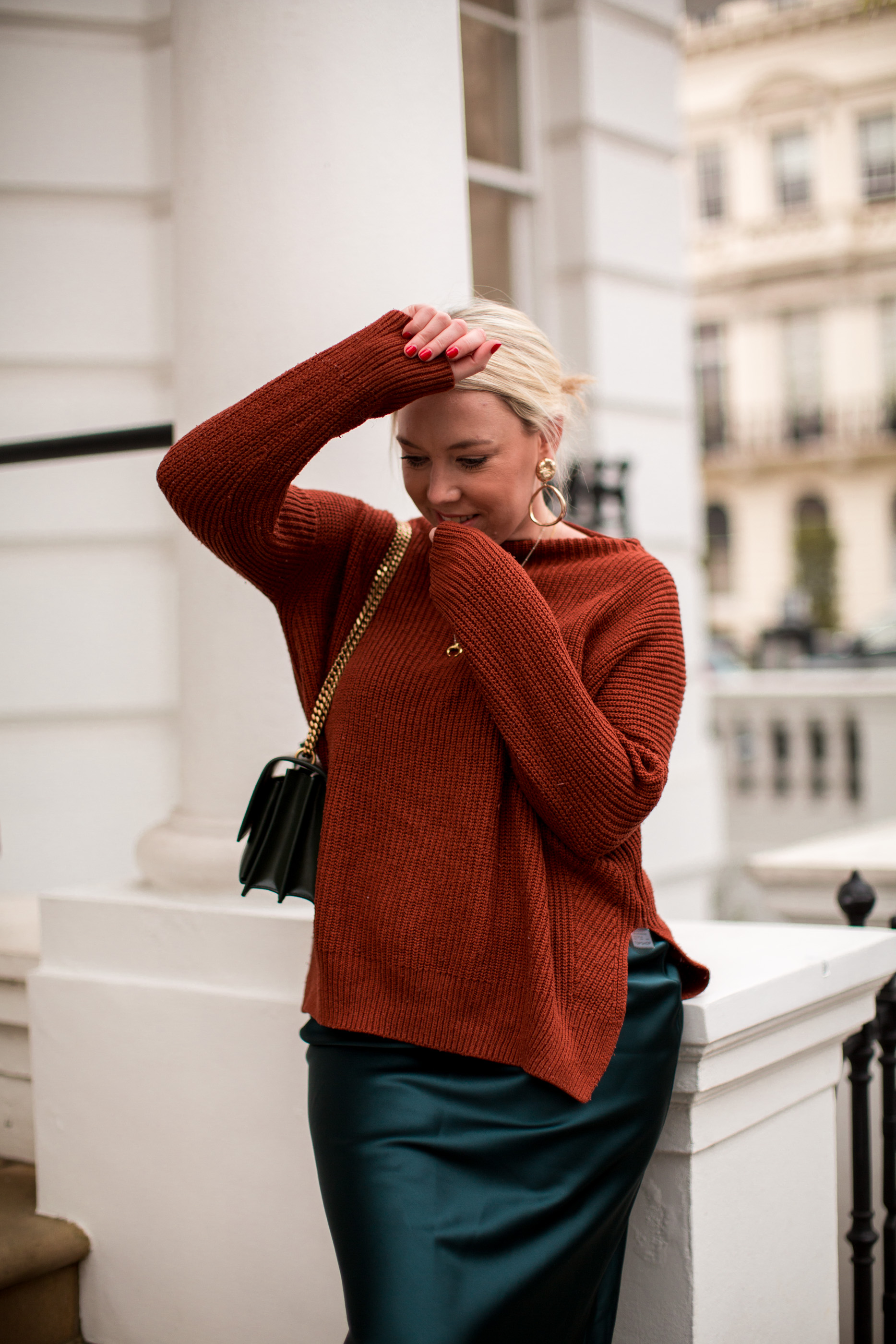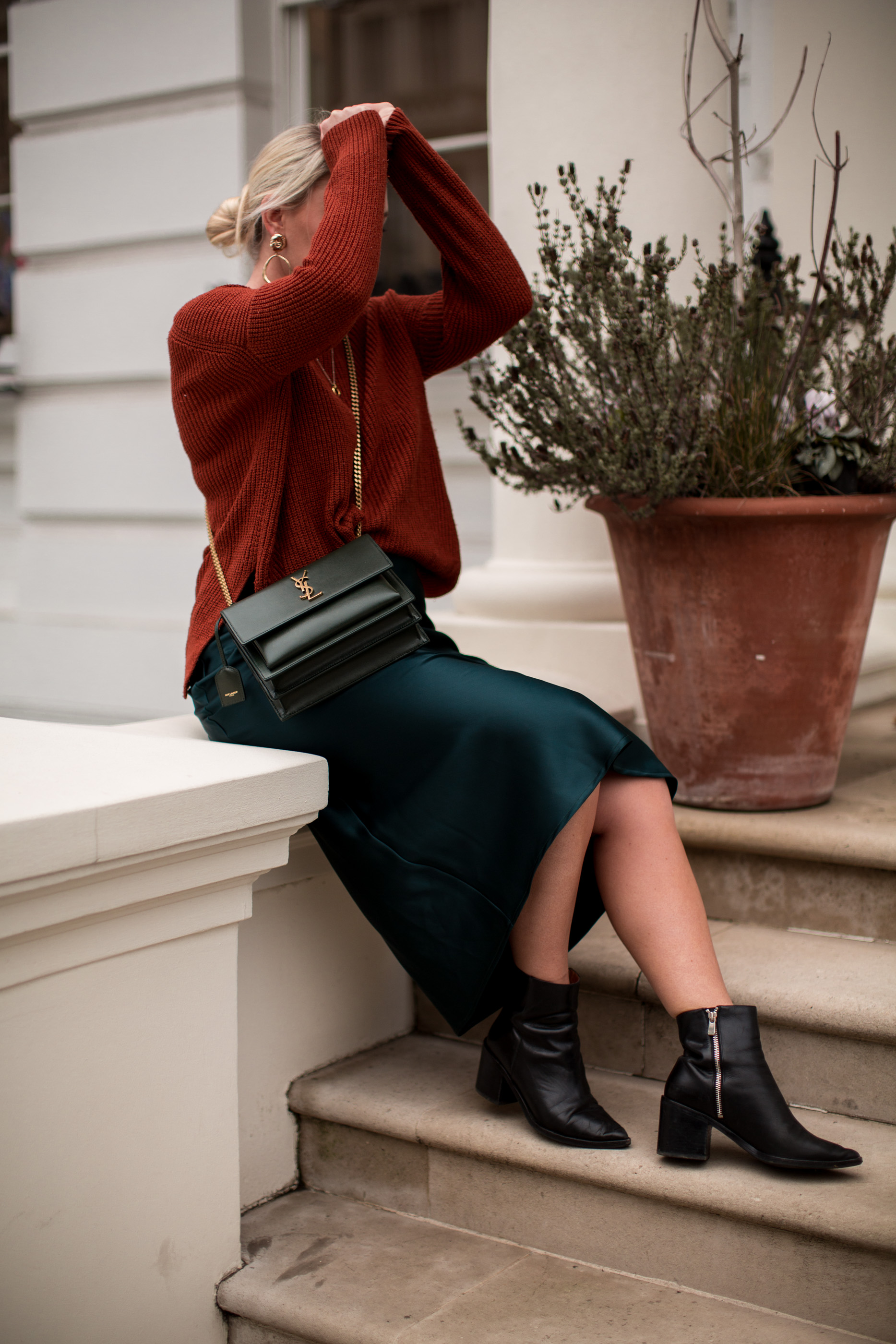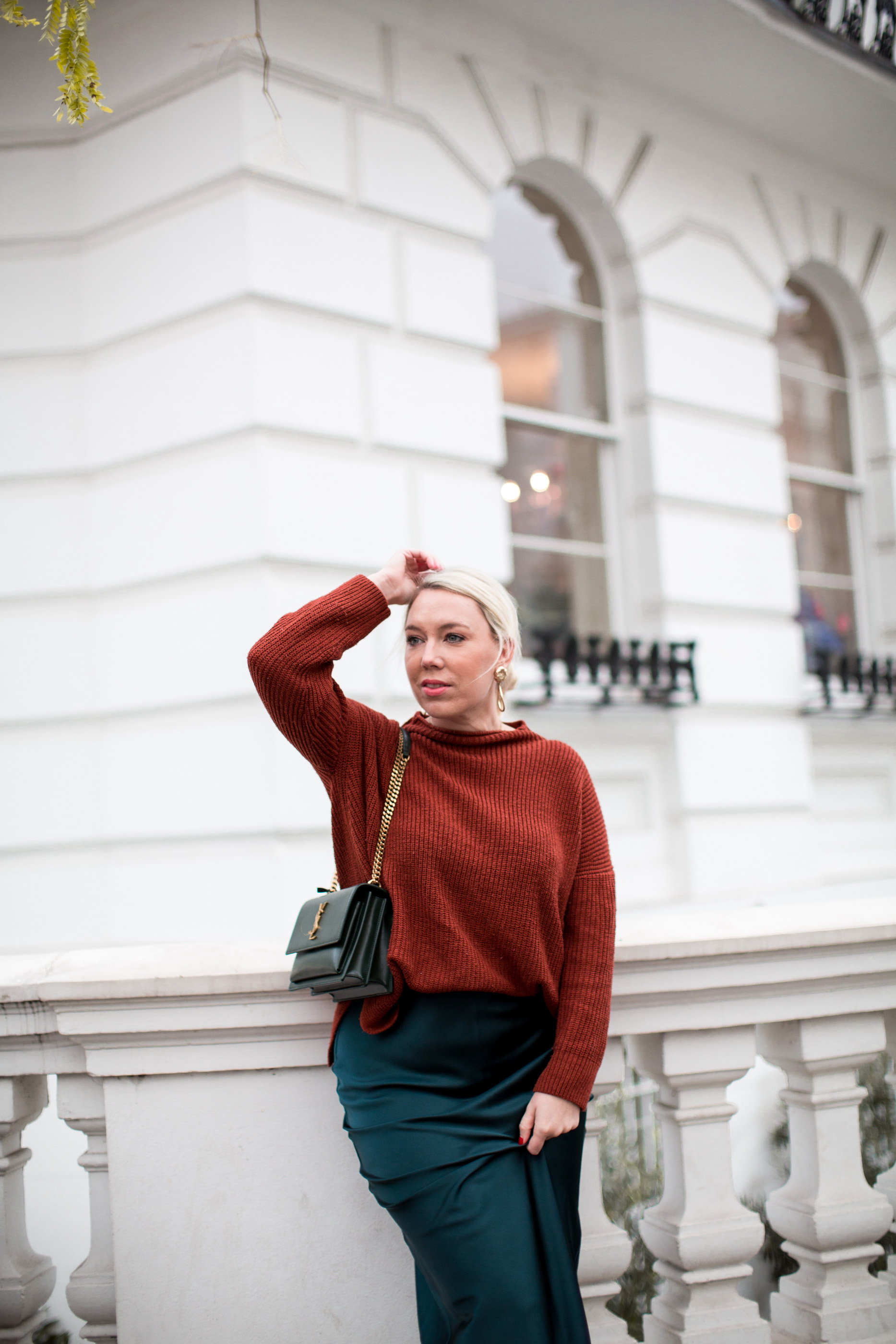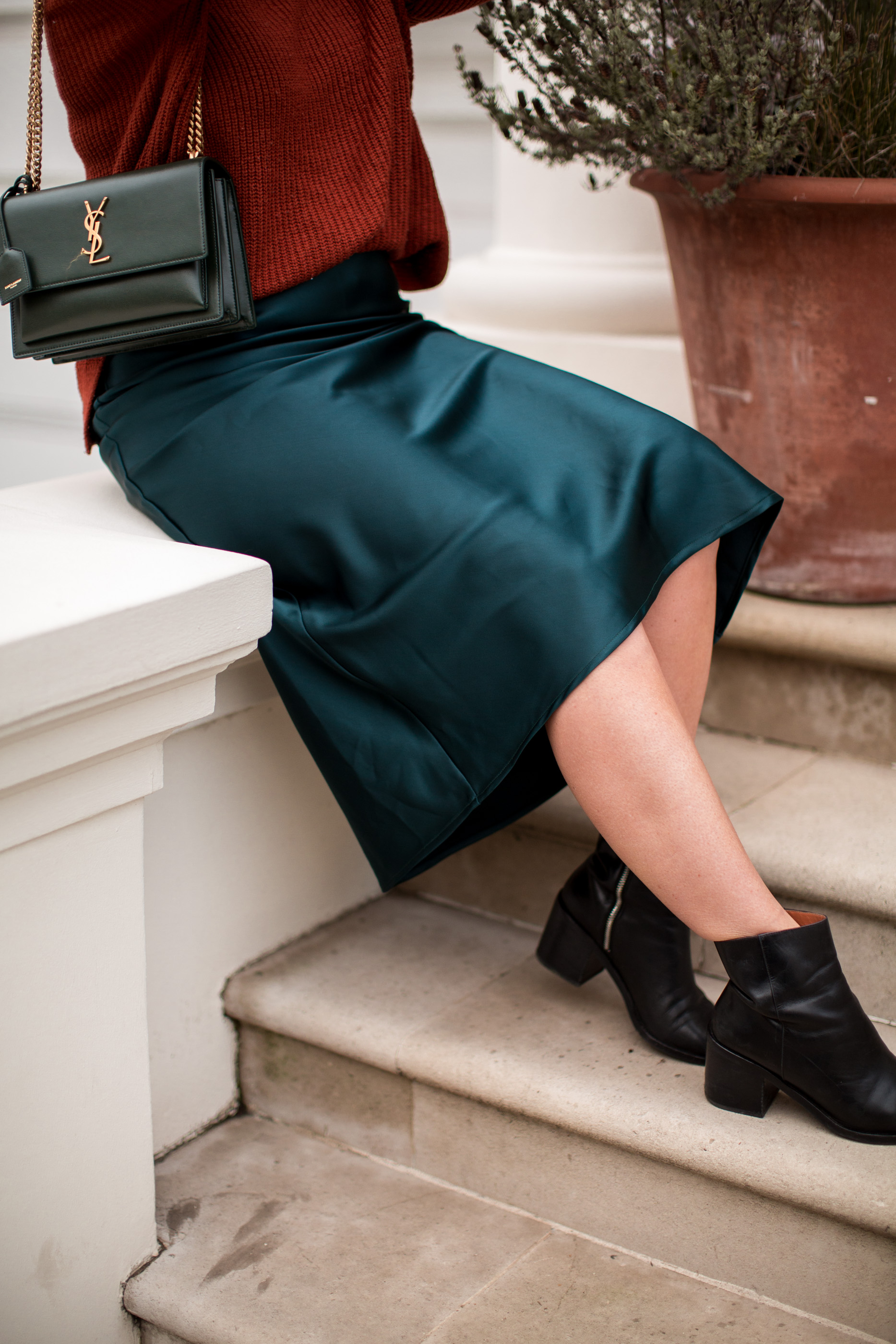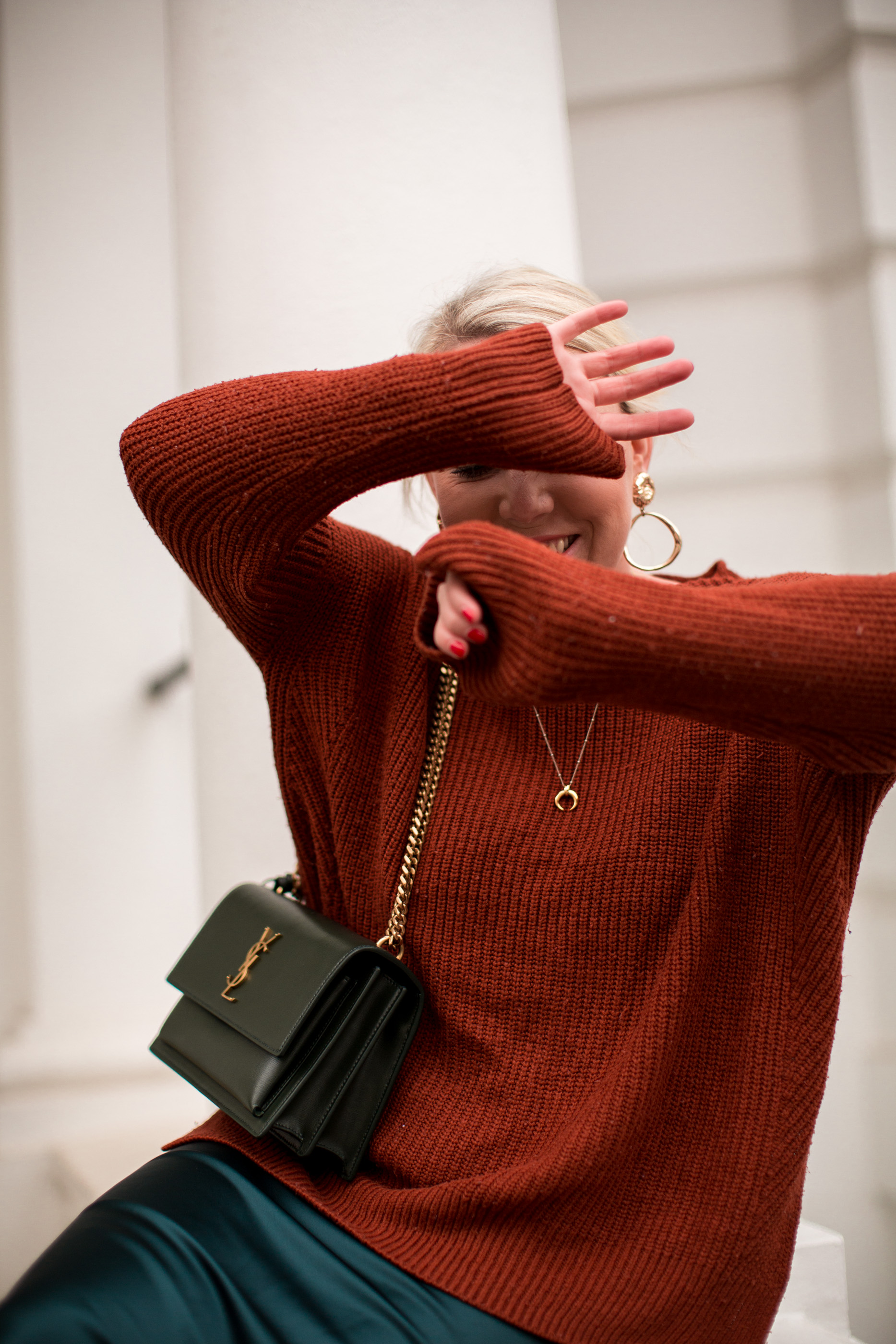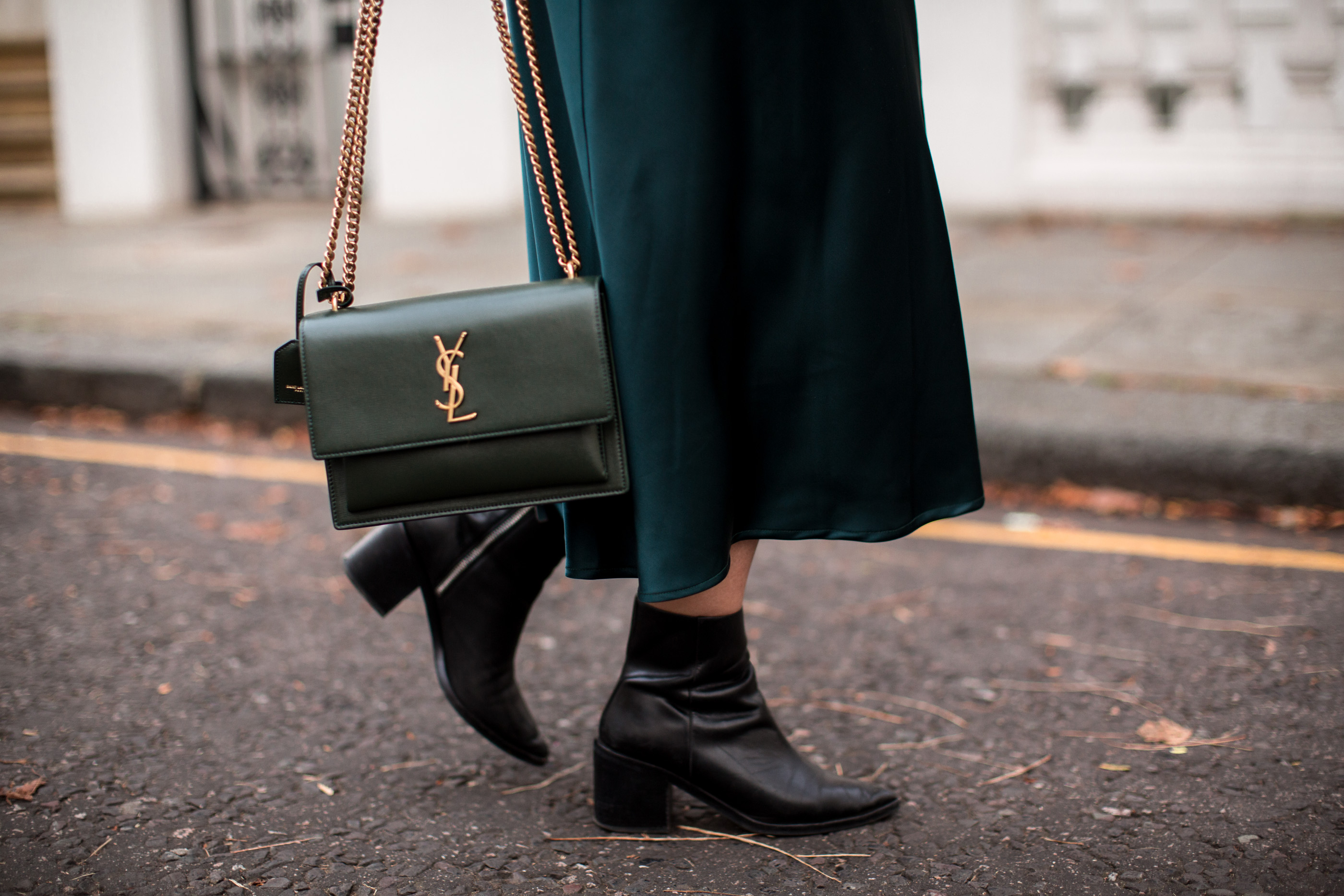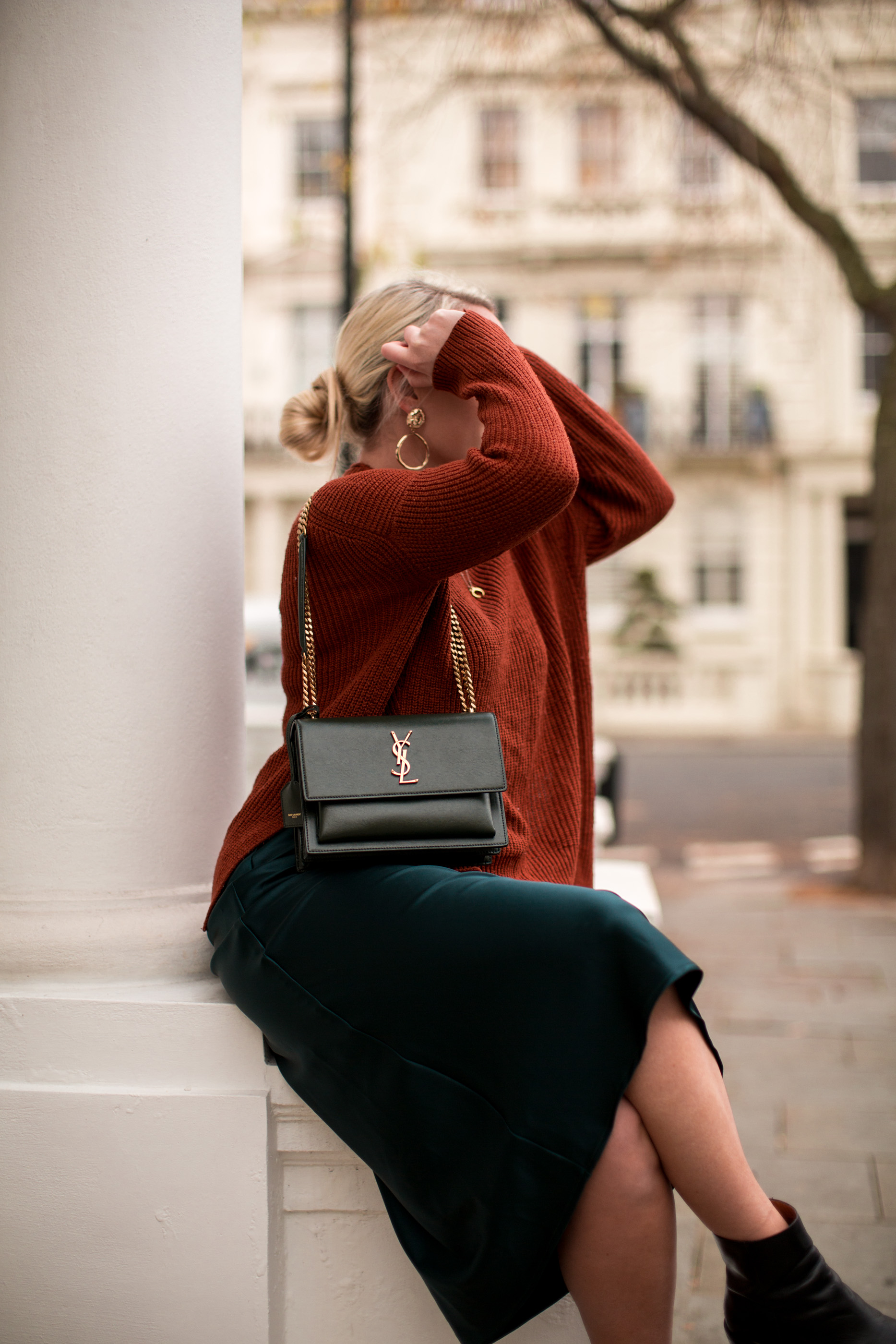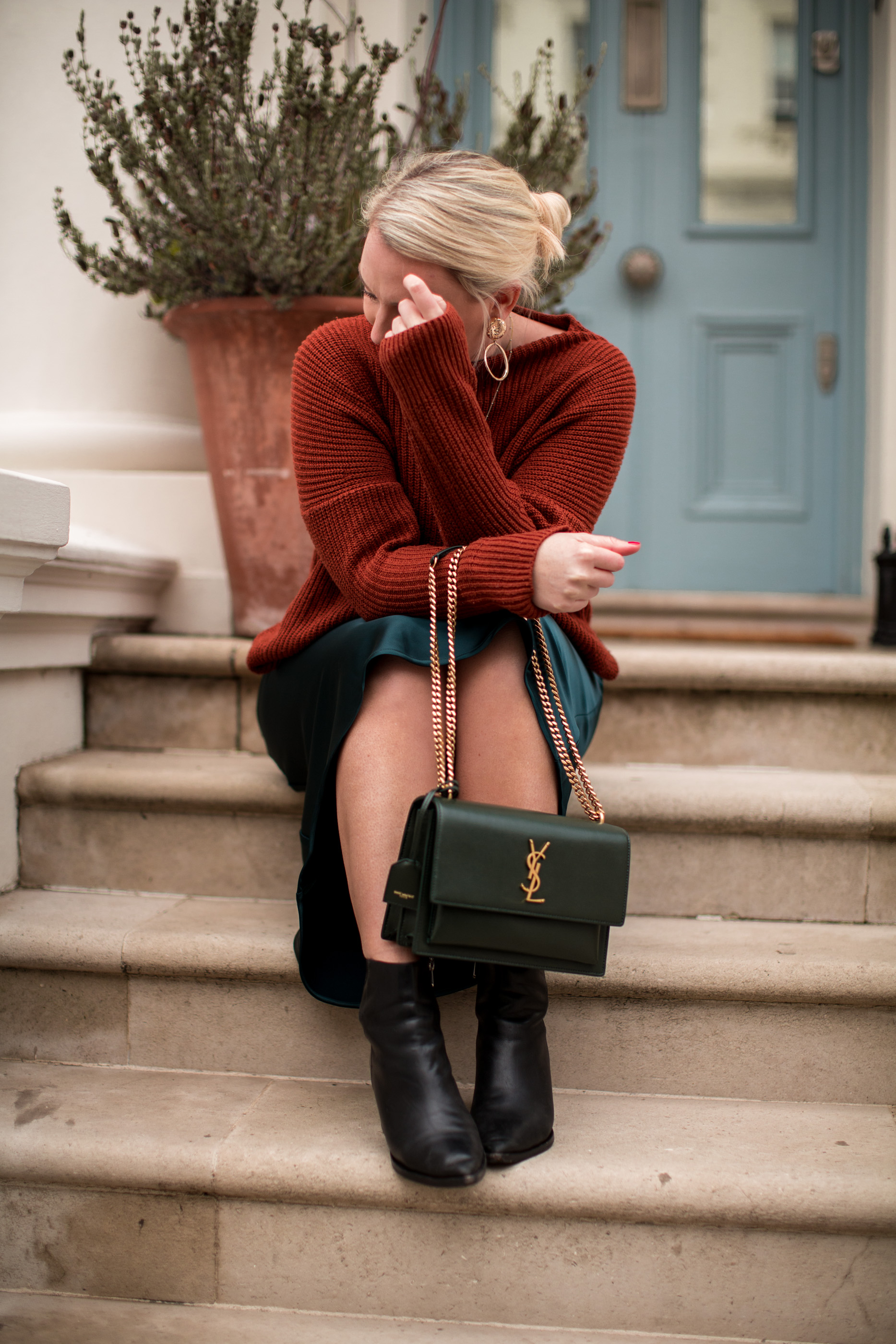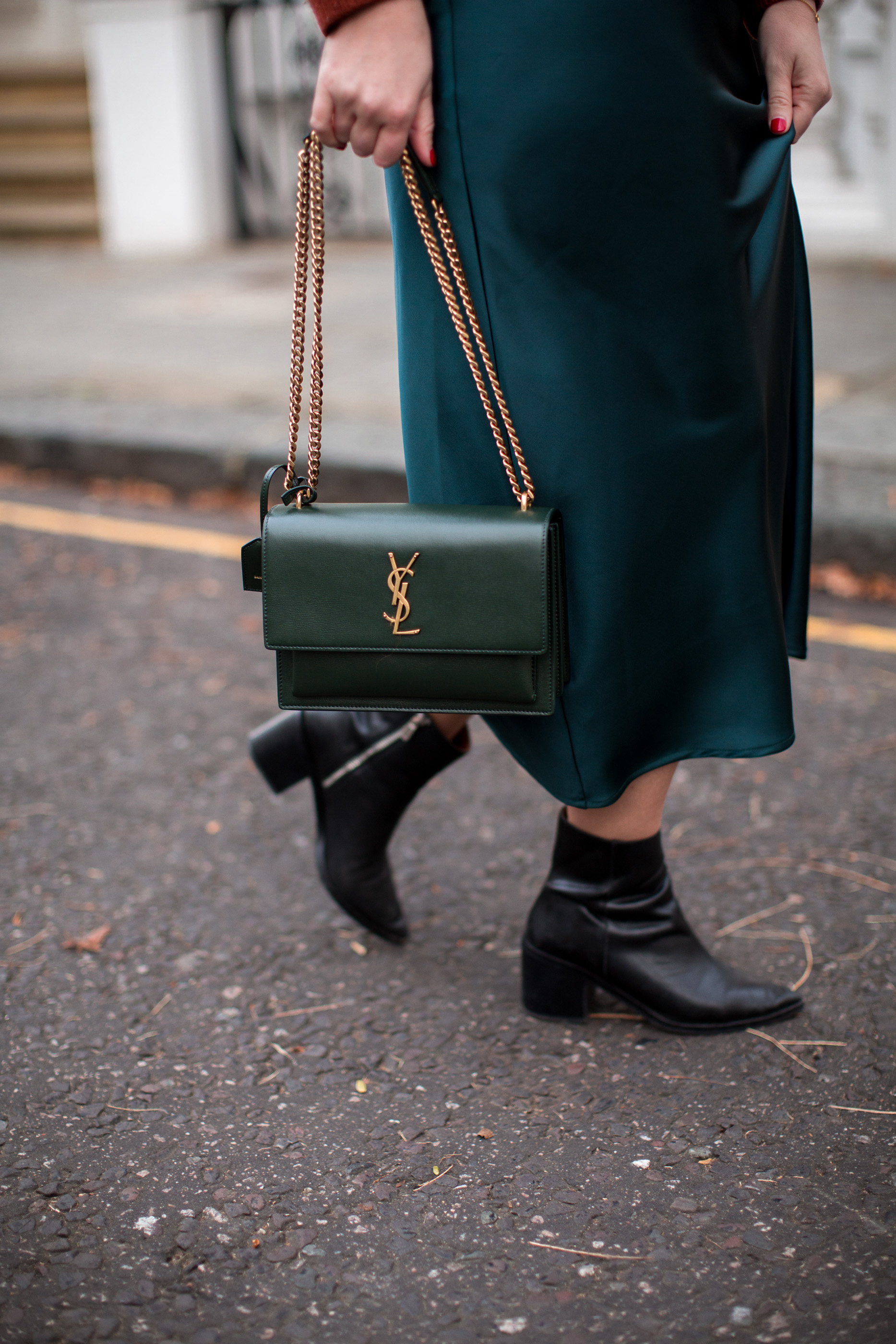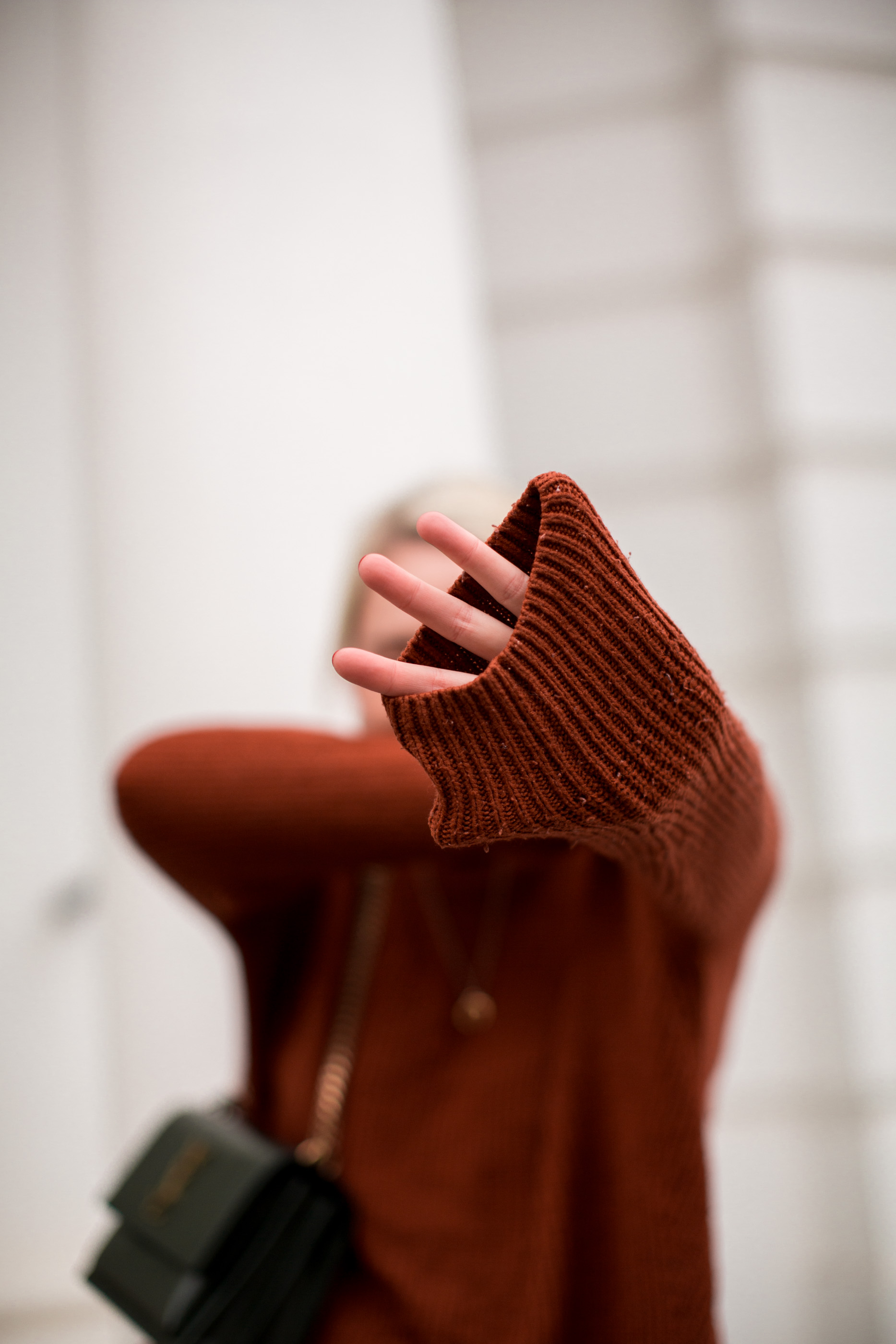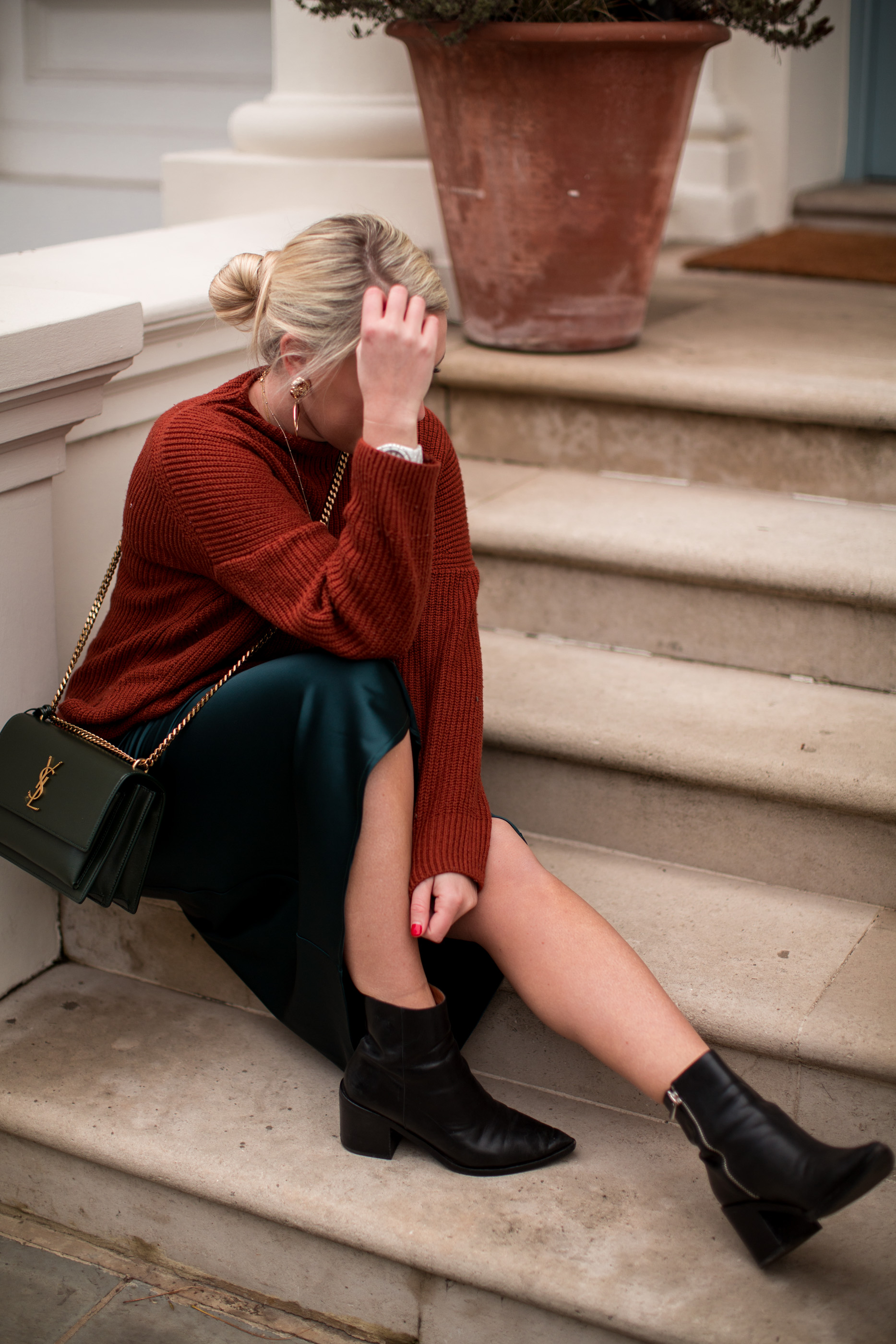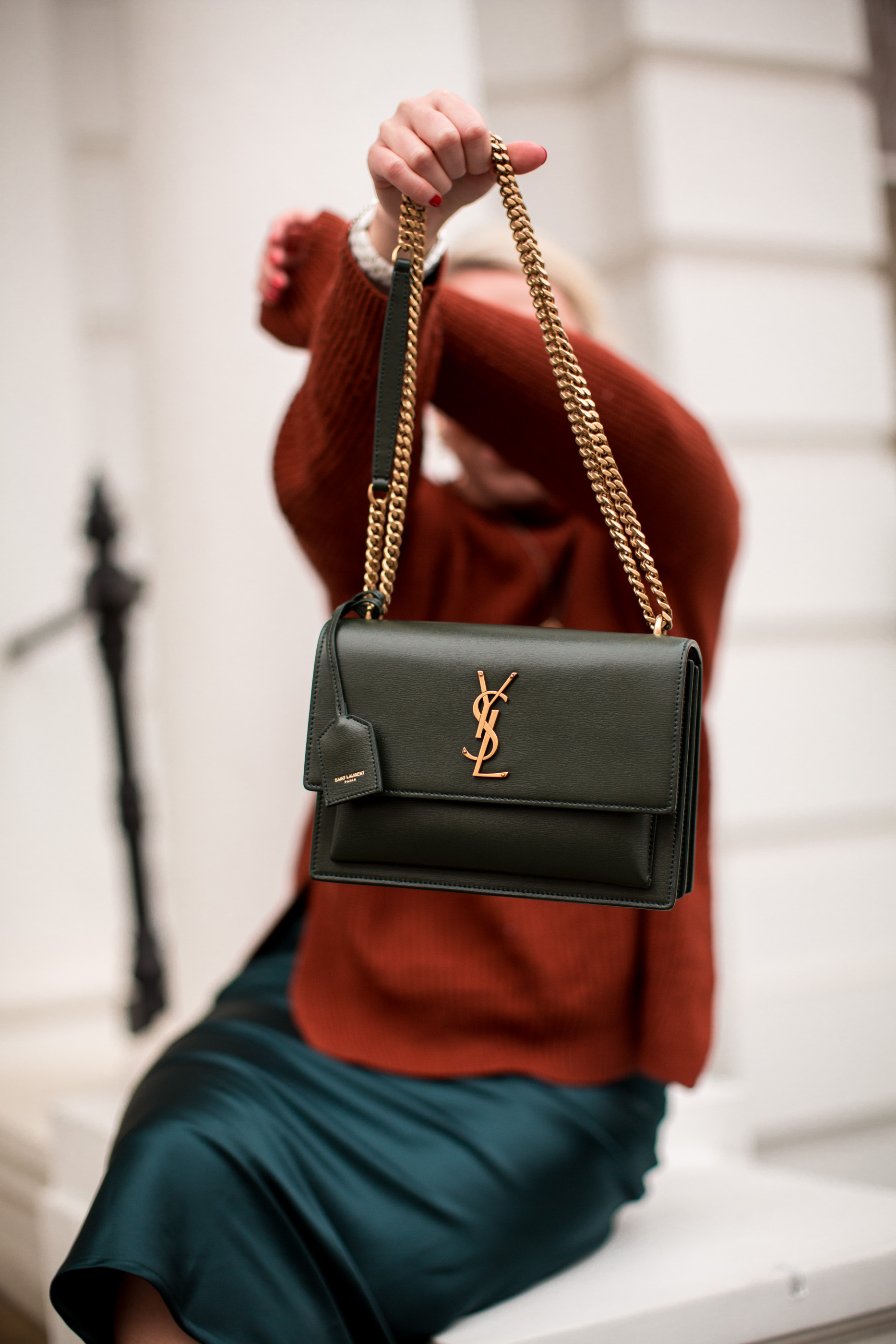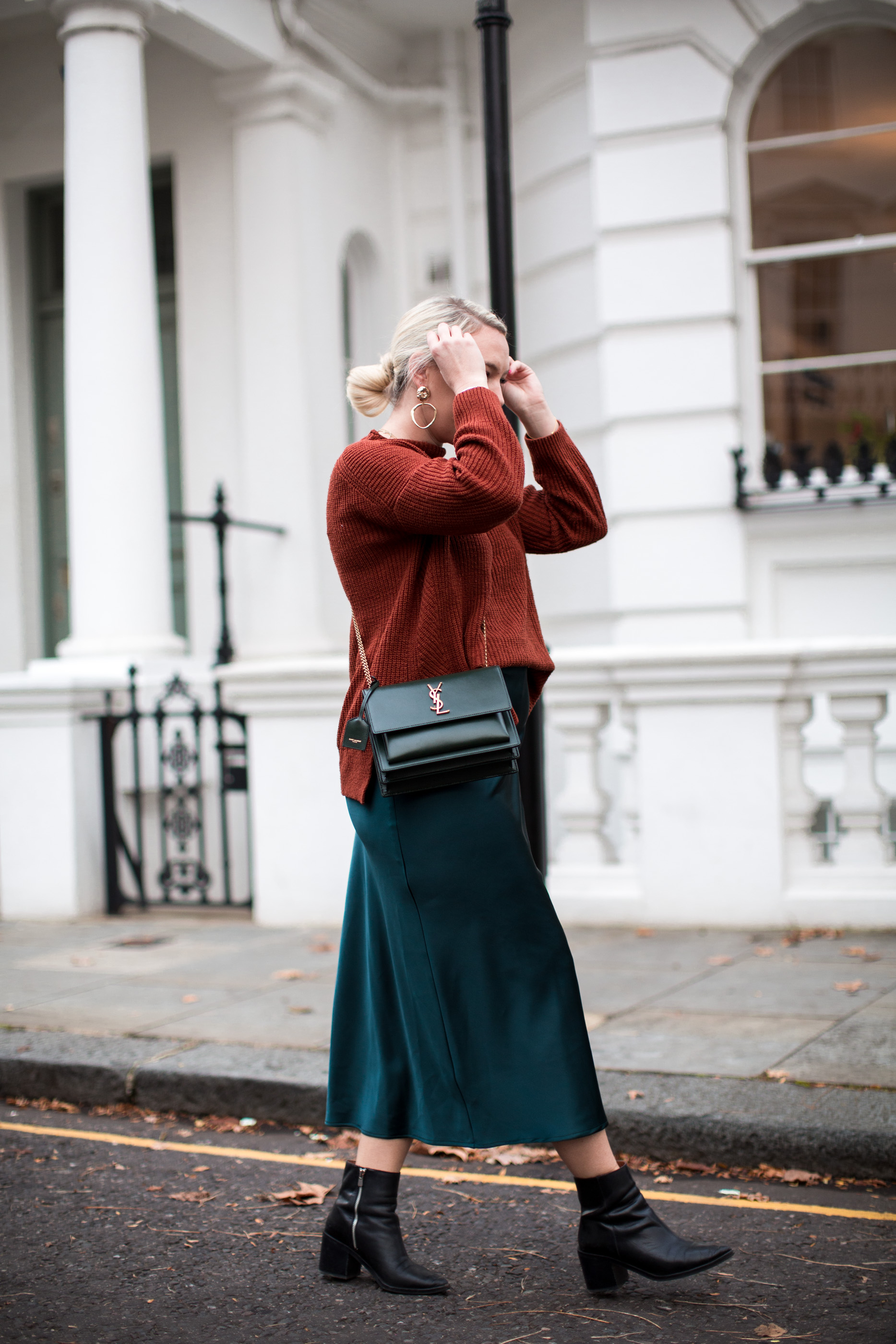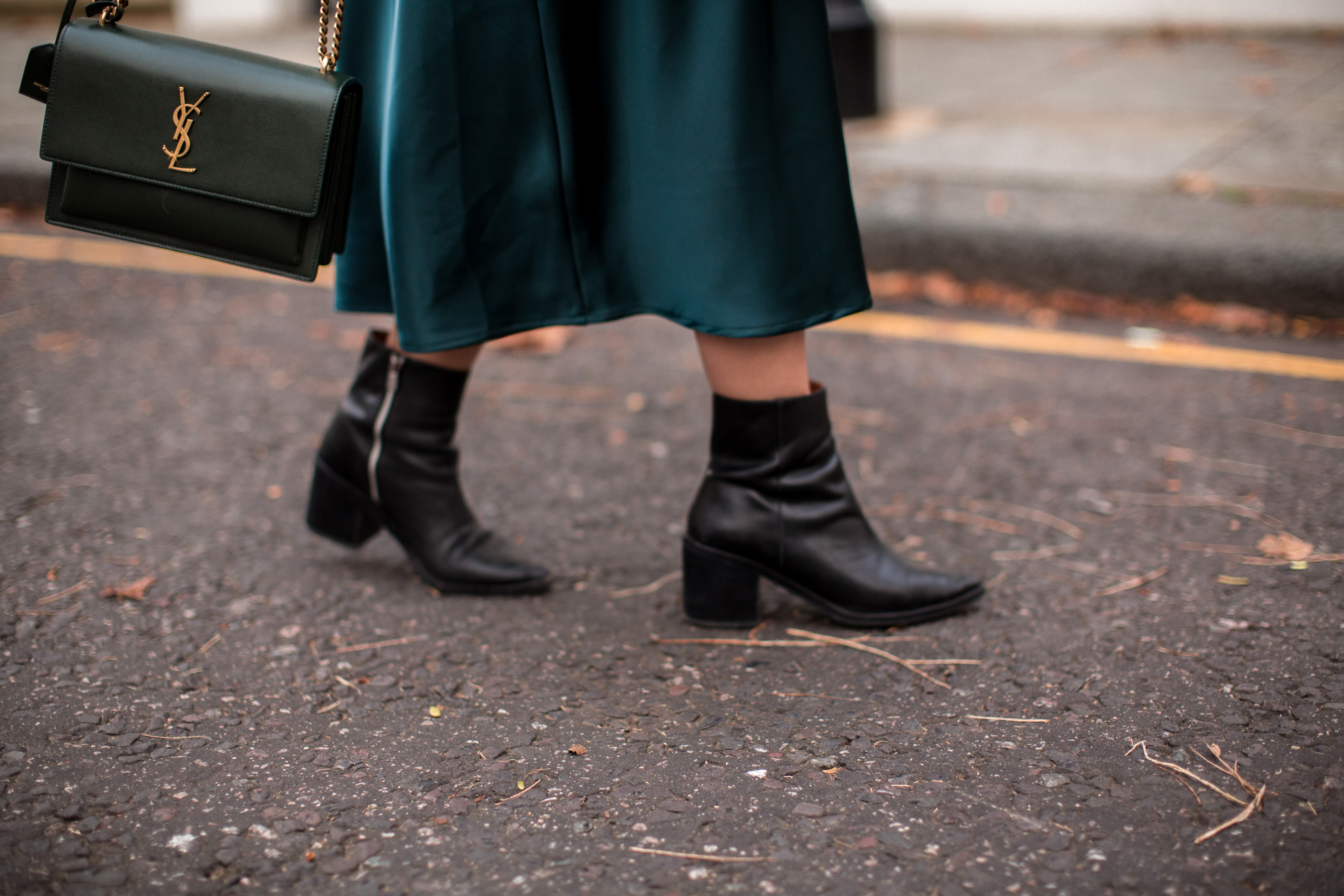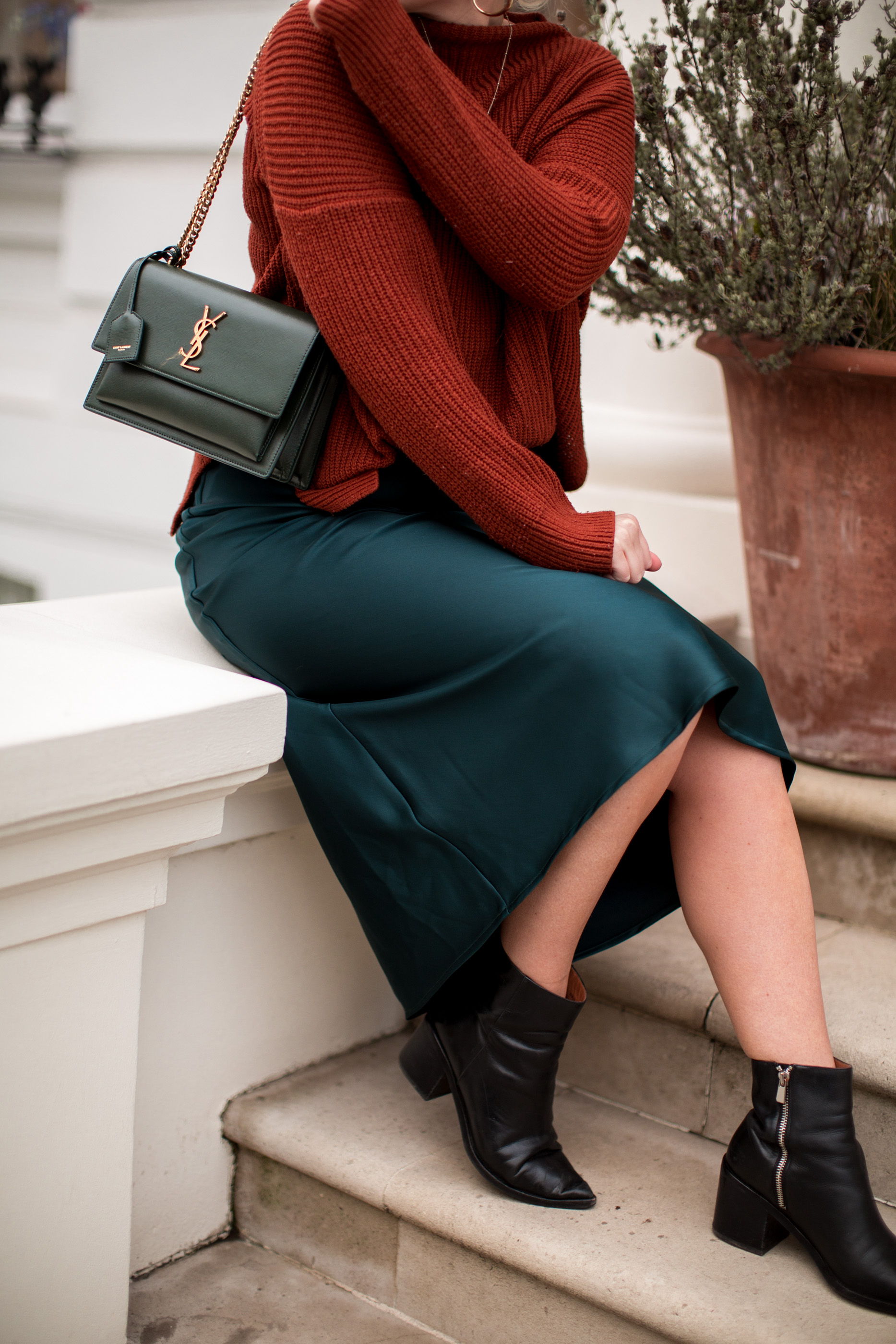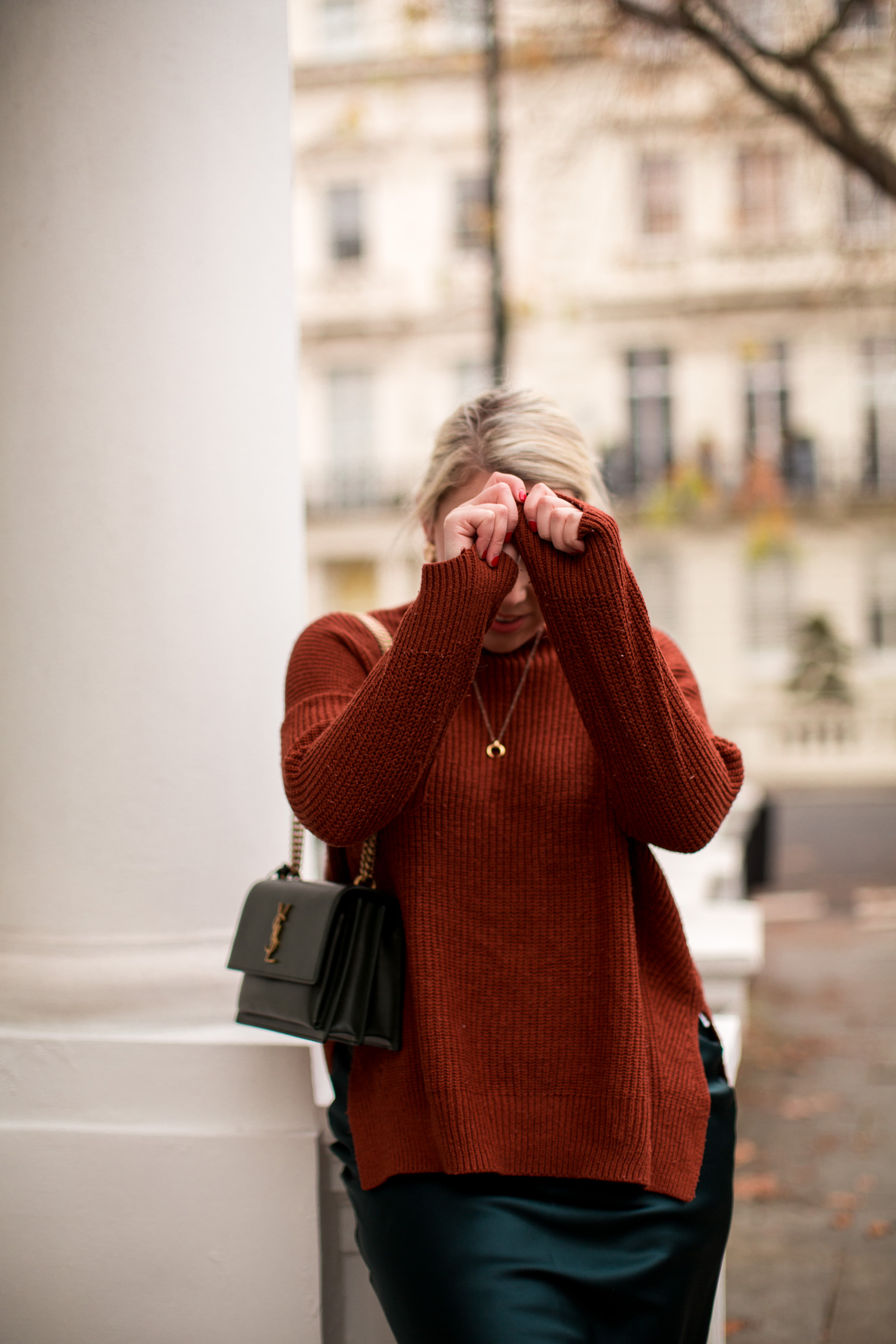 ---
SHOP THE LOOK

---
I'm not sure what my normal size would fit like, as sadly the popularity of these skirts has meant you're lucky to get one in any size, let alone your normal size. So as it happens despite ordering my normal size and a size up in each colour way on my initial order, only one skirt arrived in the bigger size (as mentioned the others sold out between my order being made and my order being delivered so in my first order I only got one out of the five skirts I ordered – just to prepare you, if you are lucky enough to see these come back in stock again).
Anyway, I'm not one to complain when somethings a loose fit rather than a little too clingy so embraced the bigger size and as it turns out I actually like the fact I can wear the skirt on my waist (as I believe intended) or my hips which give the skirt a slightly ankle skimming length which I've been rocking quite a bit lately. Based on that flexibility, I'd suggest perhaps sizing up, the elasticated waste means you won't risk the skirt falling down, but you will have the flexibility to wear it on your hips which wouldn't be possible if you bought true to size or a size smaller. 
For me these skirts are best served casual; an oversized knitted jumper with chunky boots (as per todays styling), a casual slogan tee with trainers or a slightly more fitted roll neck cashmere or marino wool top (I've just bought some new ones from Arket which I think will go perfectly) with a heeled boot or pump. If you did want to style the skirt for a slightly more dressy evening look or festive party, they also look great with a satin camisole, or billowy satin shirt like this one, even better when the print matches the skirt, this one actually matches one of the colour ways of this skirt I've bought so have just placed a last minute order for it to wear this Christmas. 
Have you caught on to the bias skirt trend?