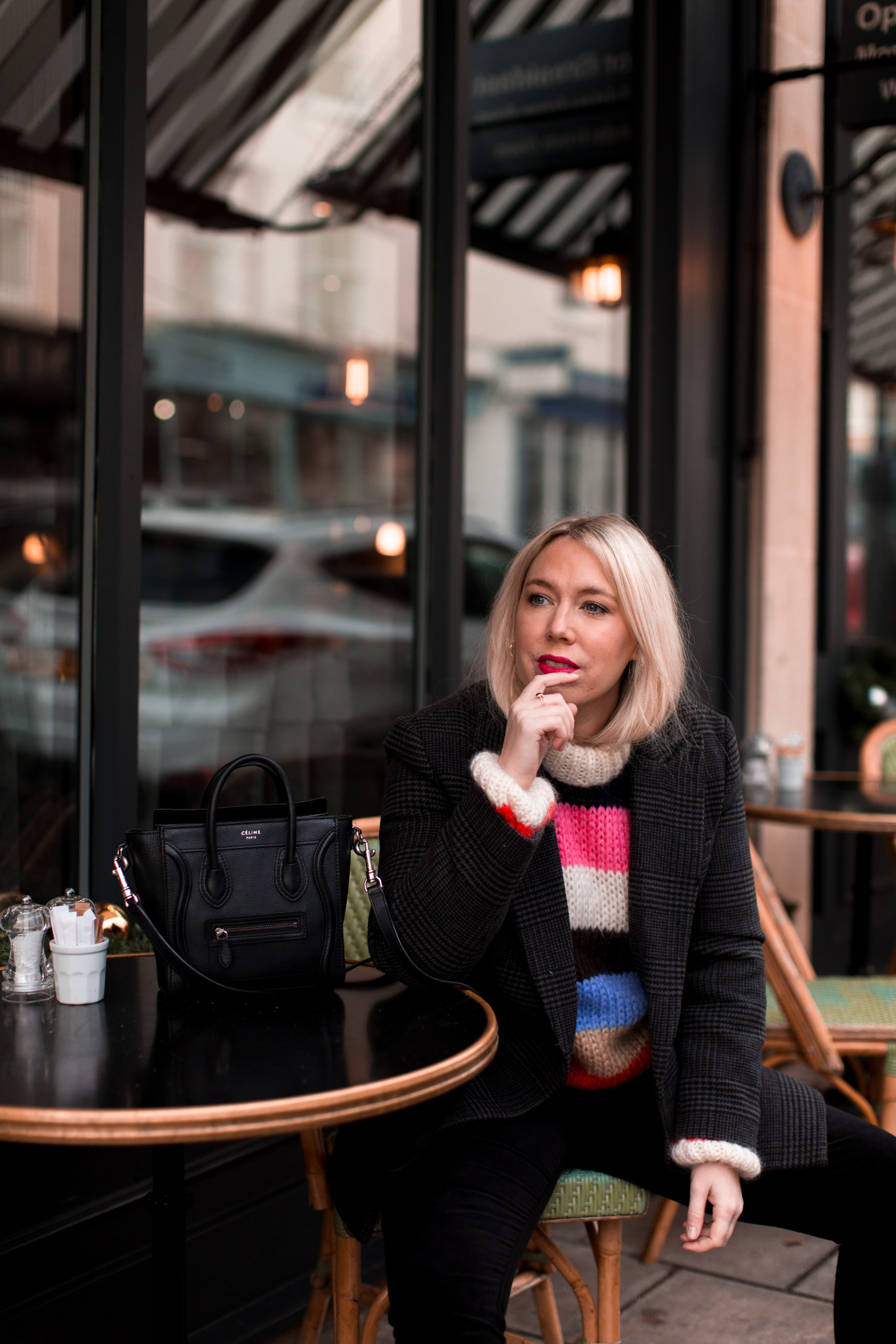 ---
CULT KNITWEAR YOU CAN STYLE ALL YEAR ROUND
The Ganni Jumper Making My All Season Wardrobe
---
This winter I treated myself to a couple of new jumpers, I say treated myself because for the likes of Acne & Ganni, where my jumpers were from, there is a pretty hefty price tag. As I've mentioned in a couple of posts recently, I am trying to streamline my wardrobe into a capsule collection of quality pieces that truly stand the test of time – both from a personal style point of view but also a quality point of view. Less fast fashion, more style investments. Two brands I've always loved and have been investing in recently are Ganni and Acne, and specifically their knitwear collections.
Ganni knitwear, including the knitted jumper in todays post, are somewhat cult in my eyes. A knit so immediately identifiable with it's creator, and a real 'it piece' within their seasonal collections, whether it's multi colour stripes like my particular knit from their AW18 collection or their new season take on blue tone stripes, Ganni's knitwear is one of a kind and definitely a statement piece for your wardrobe.
---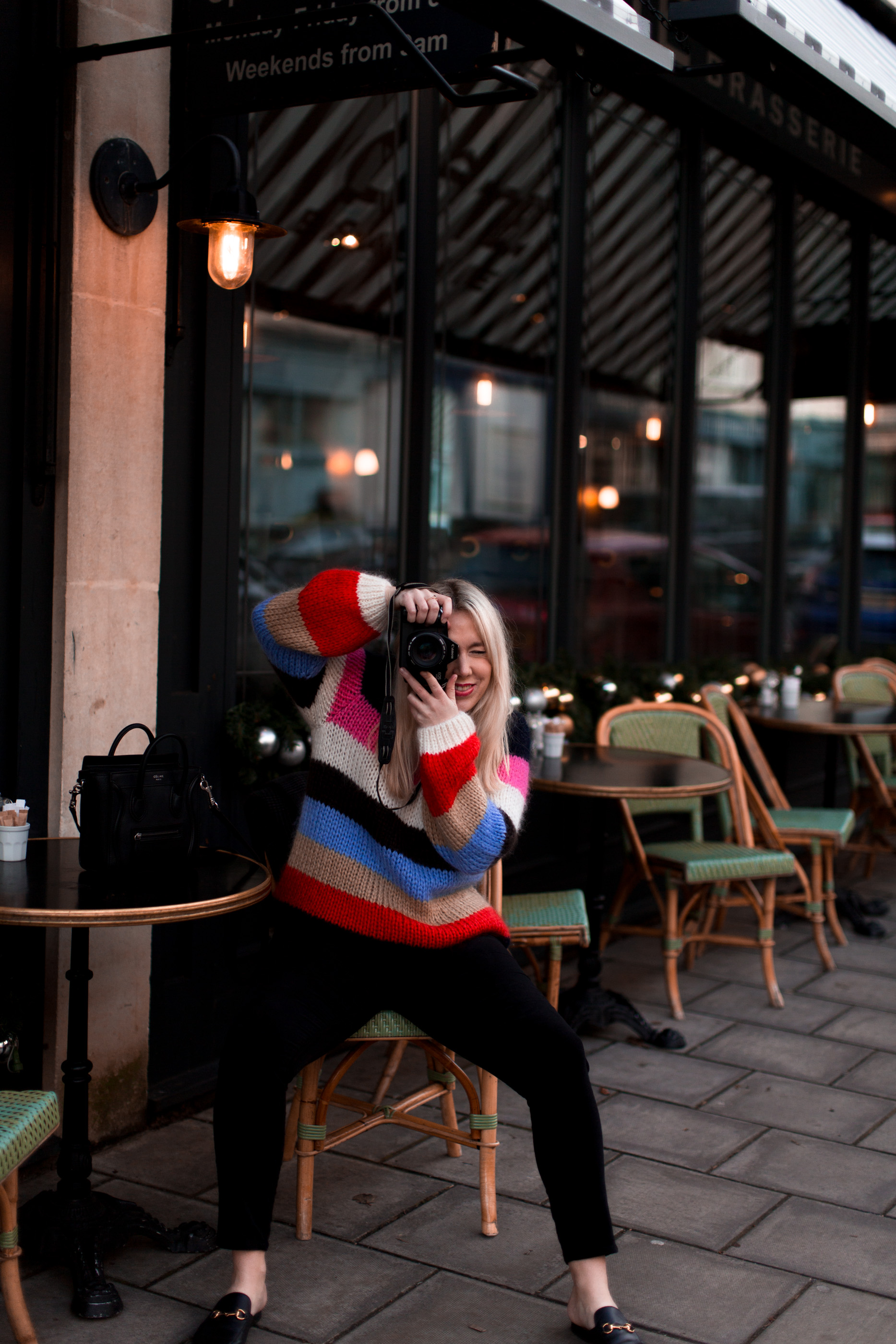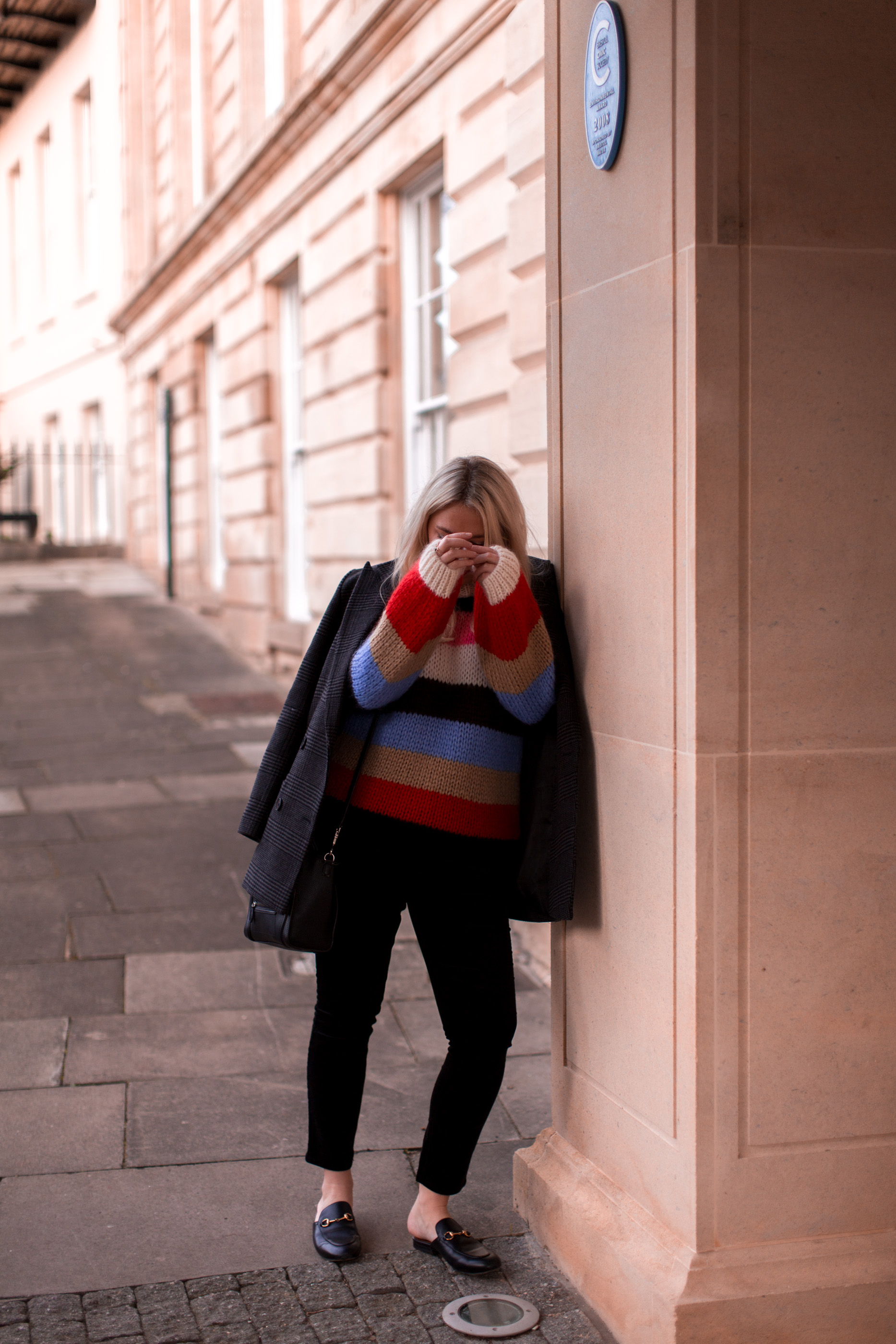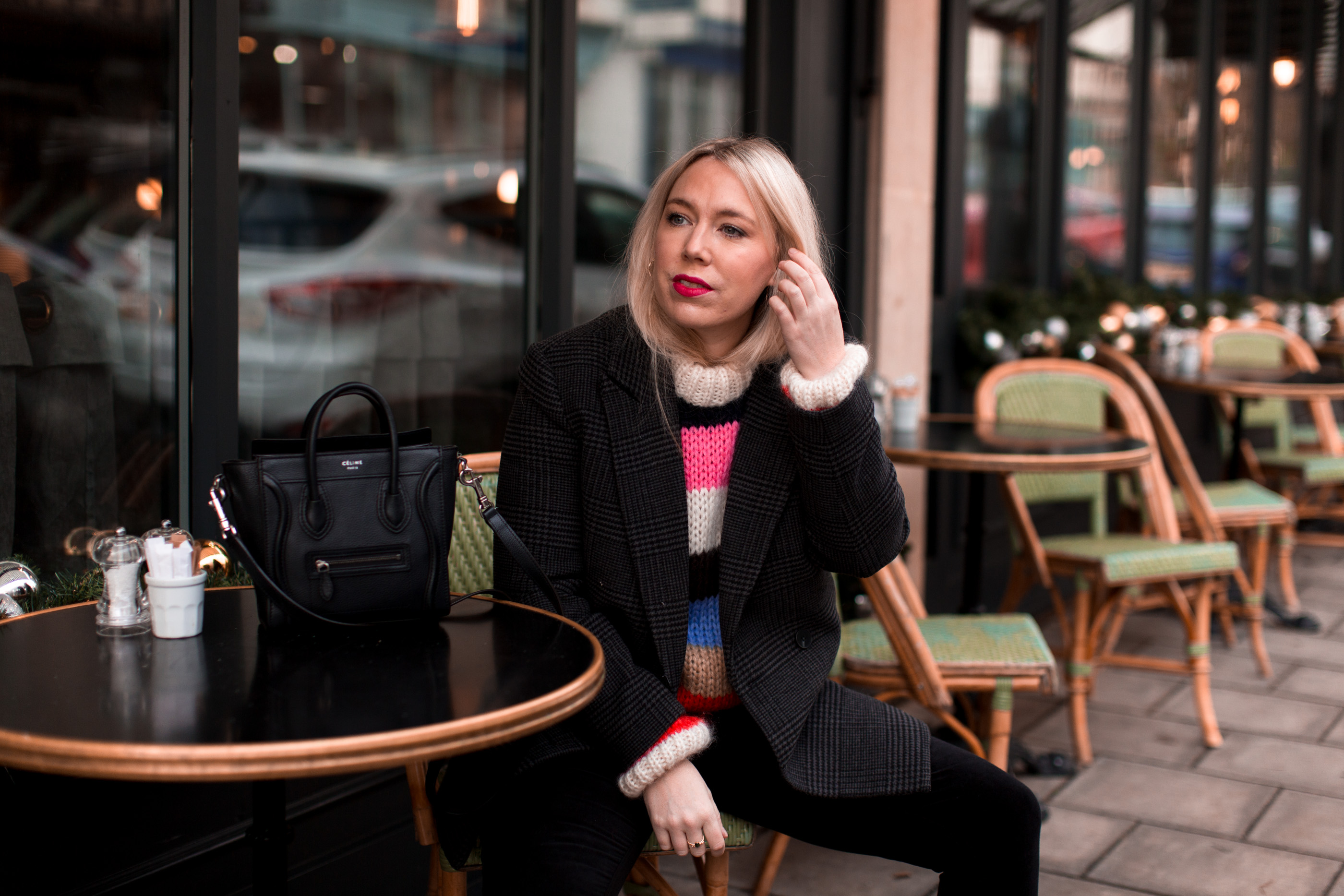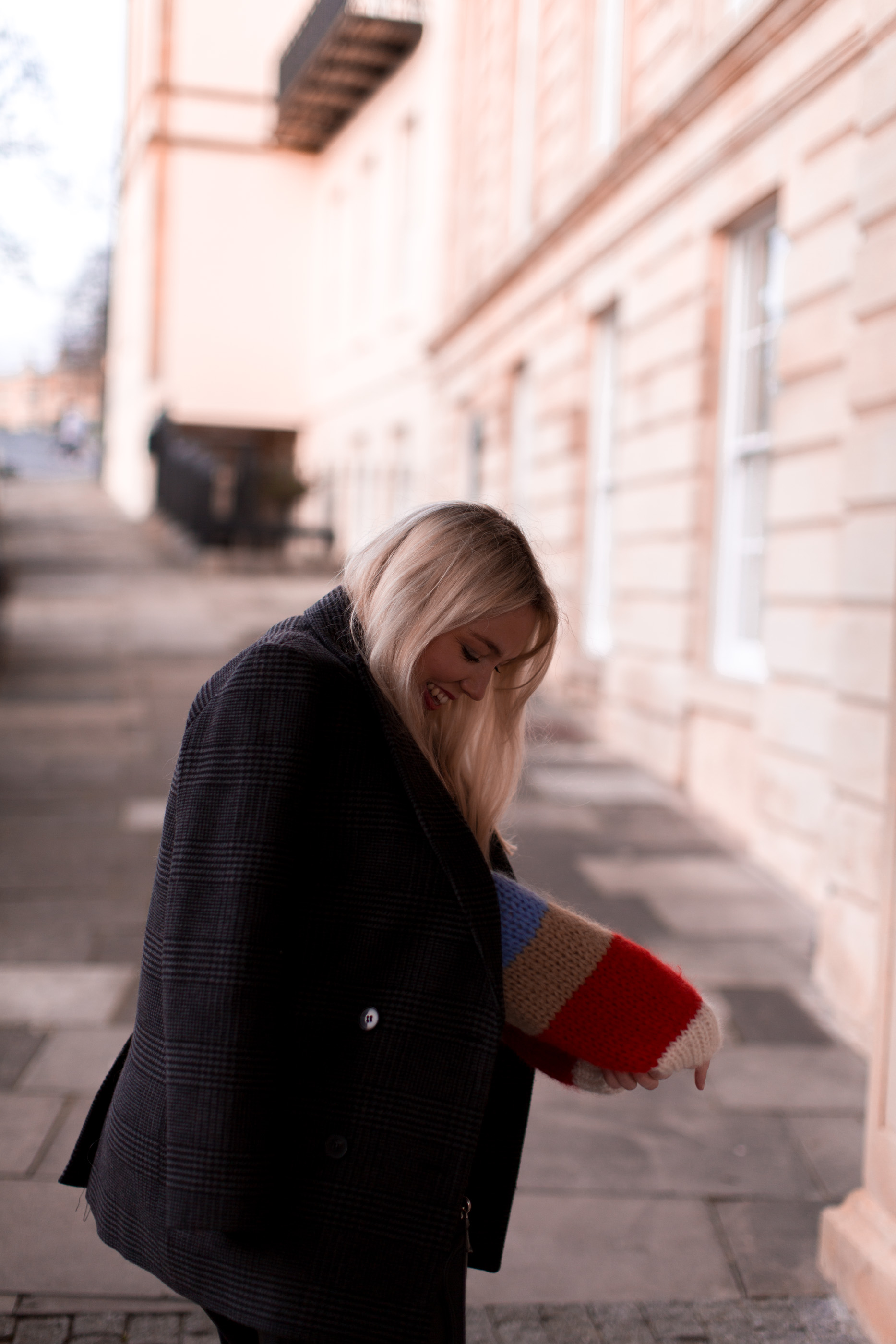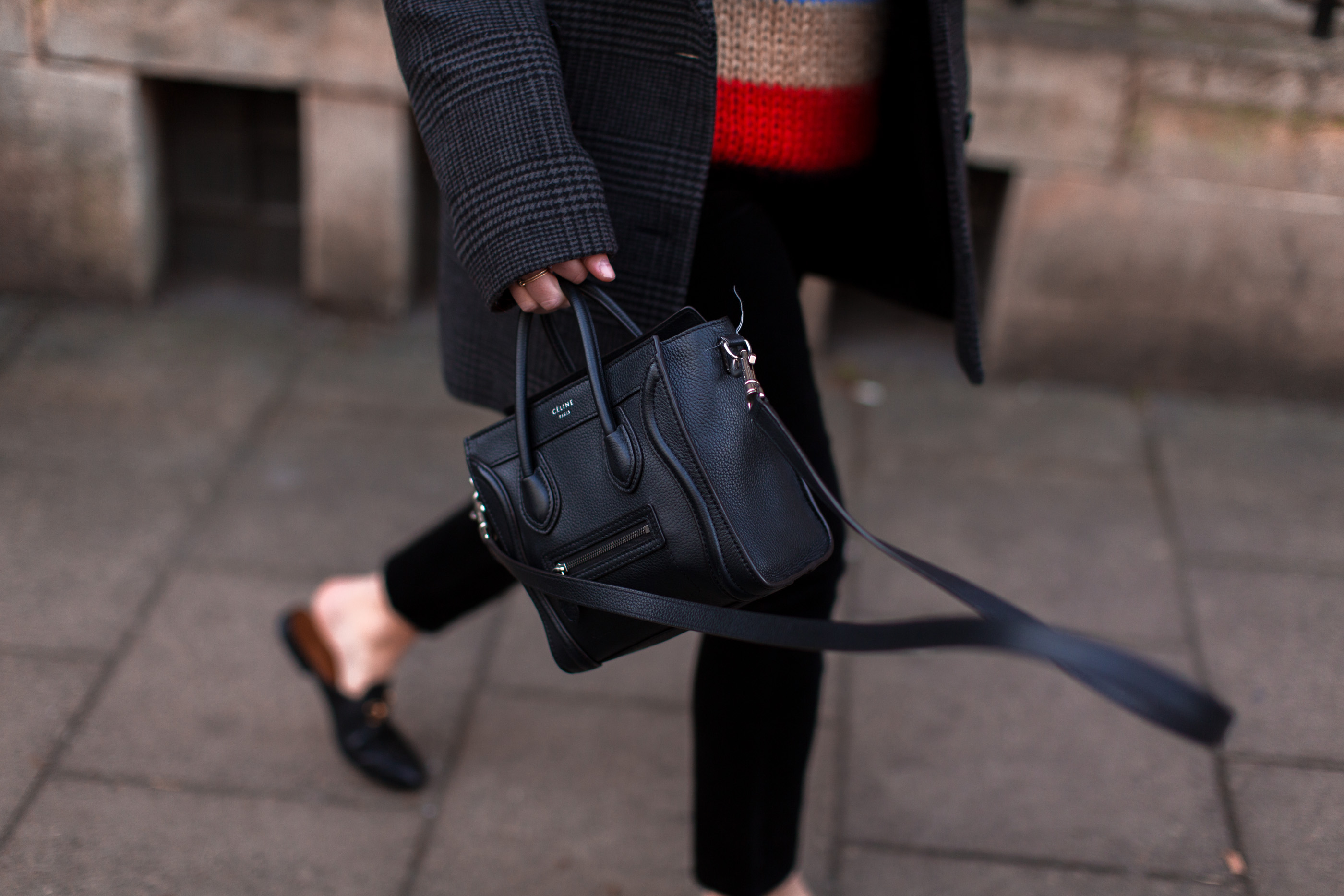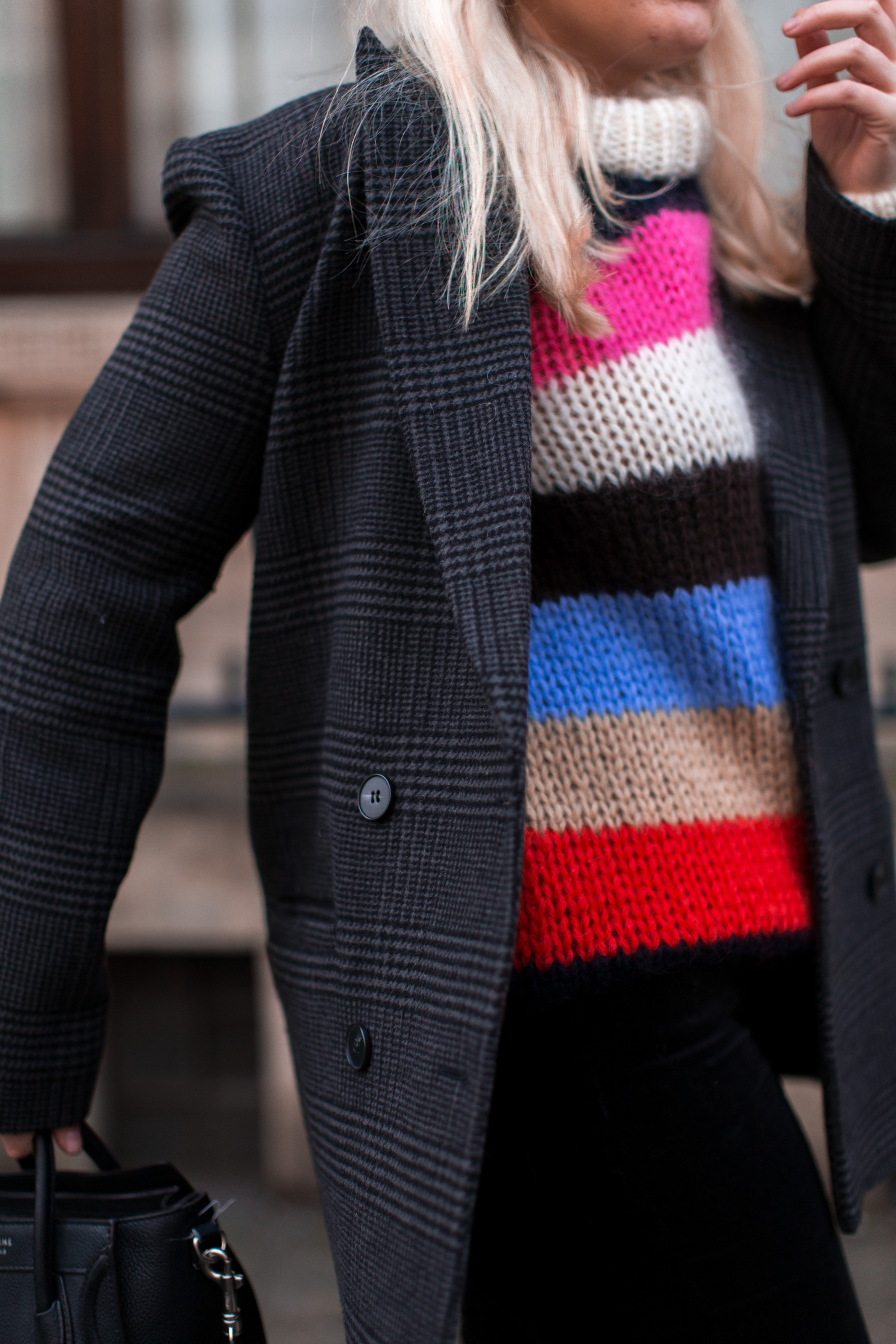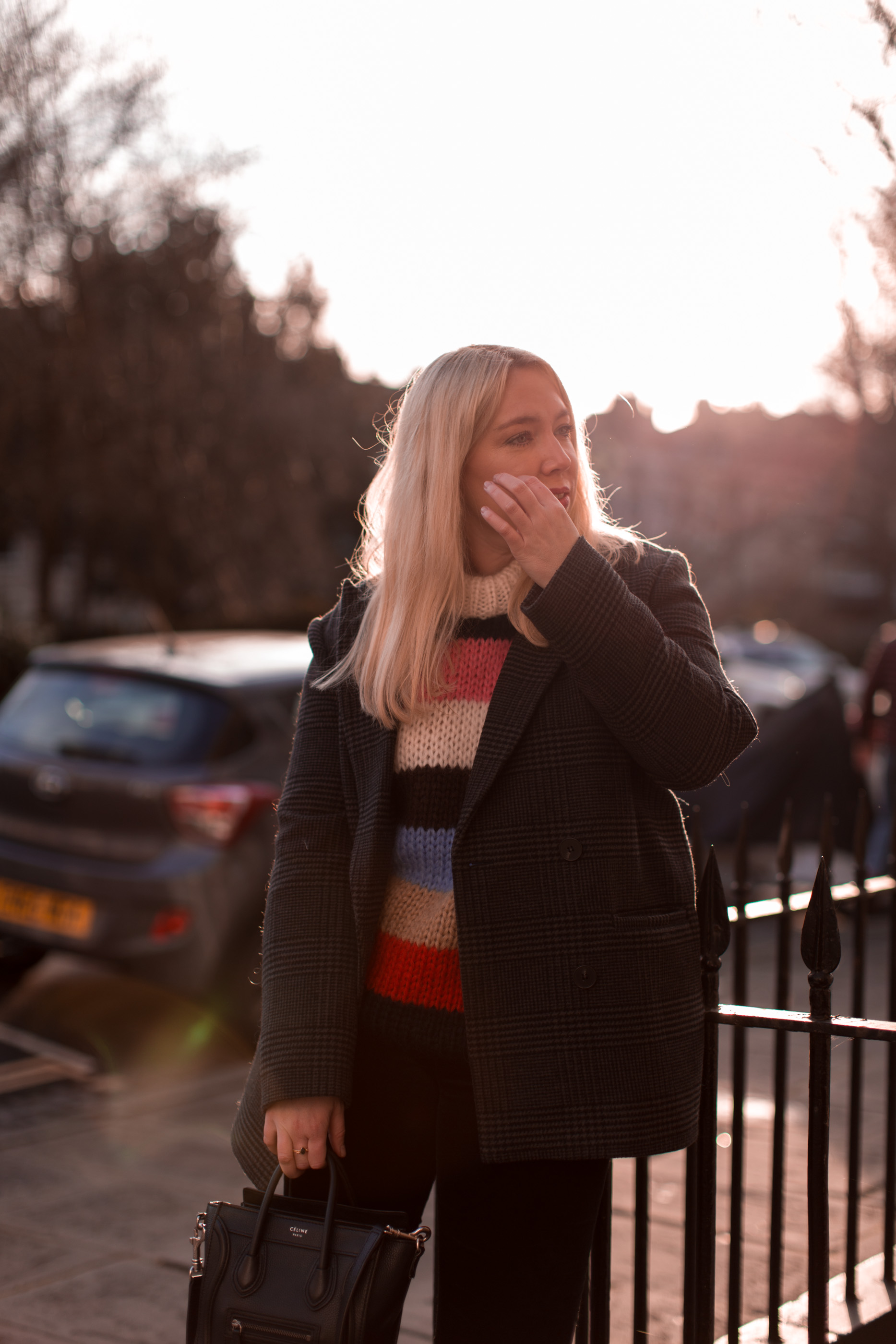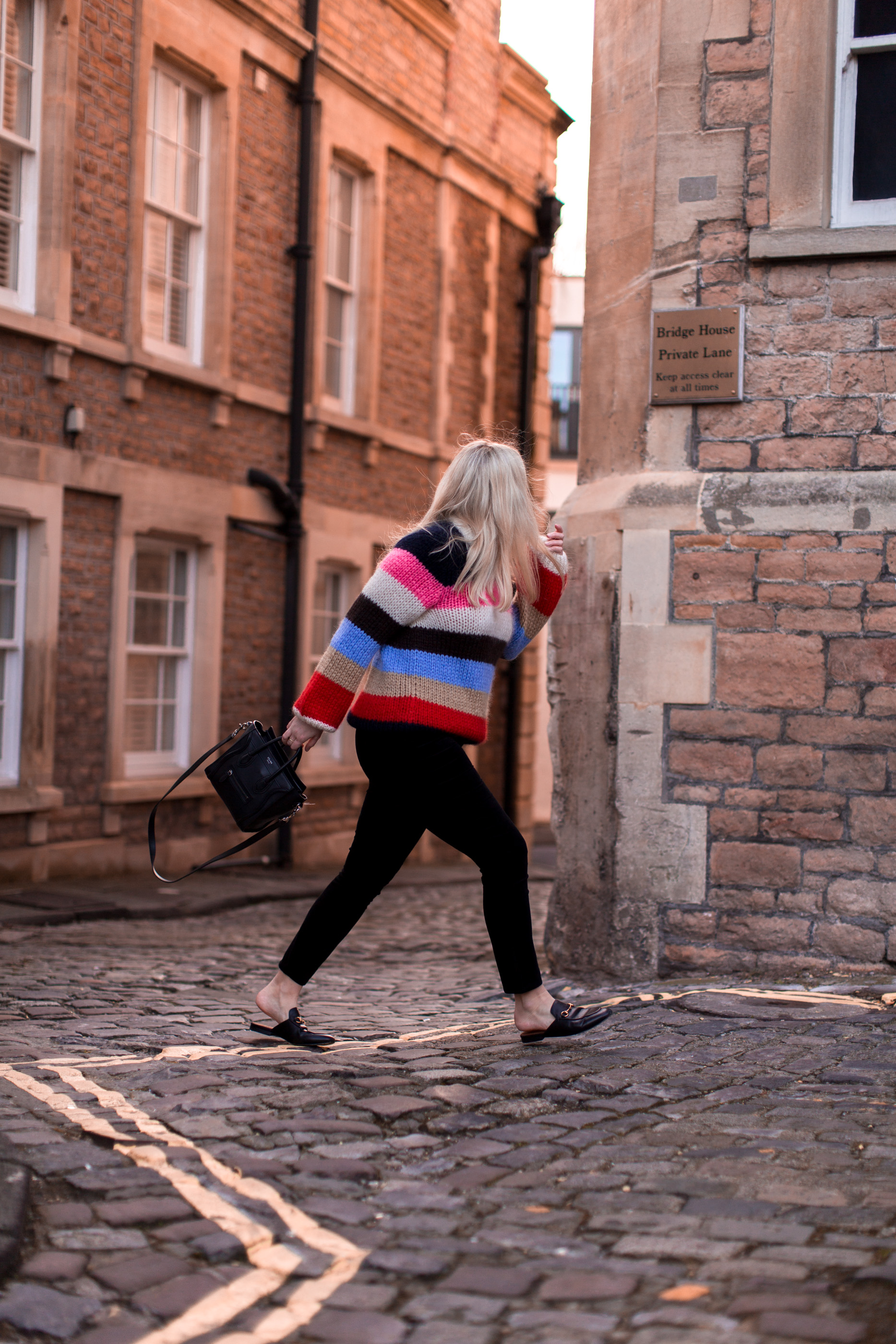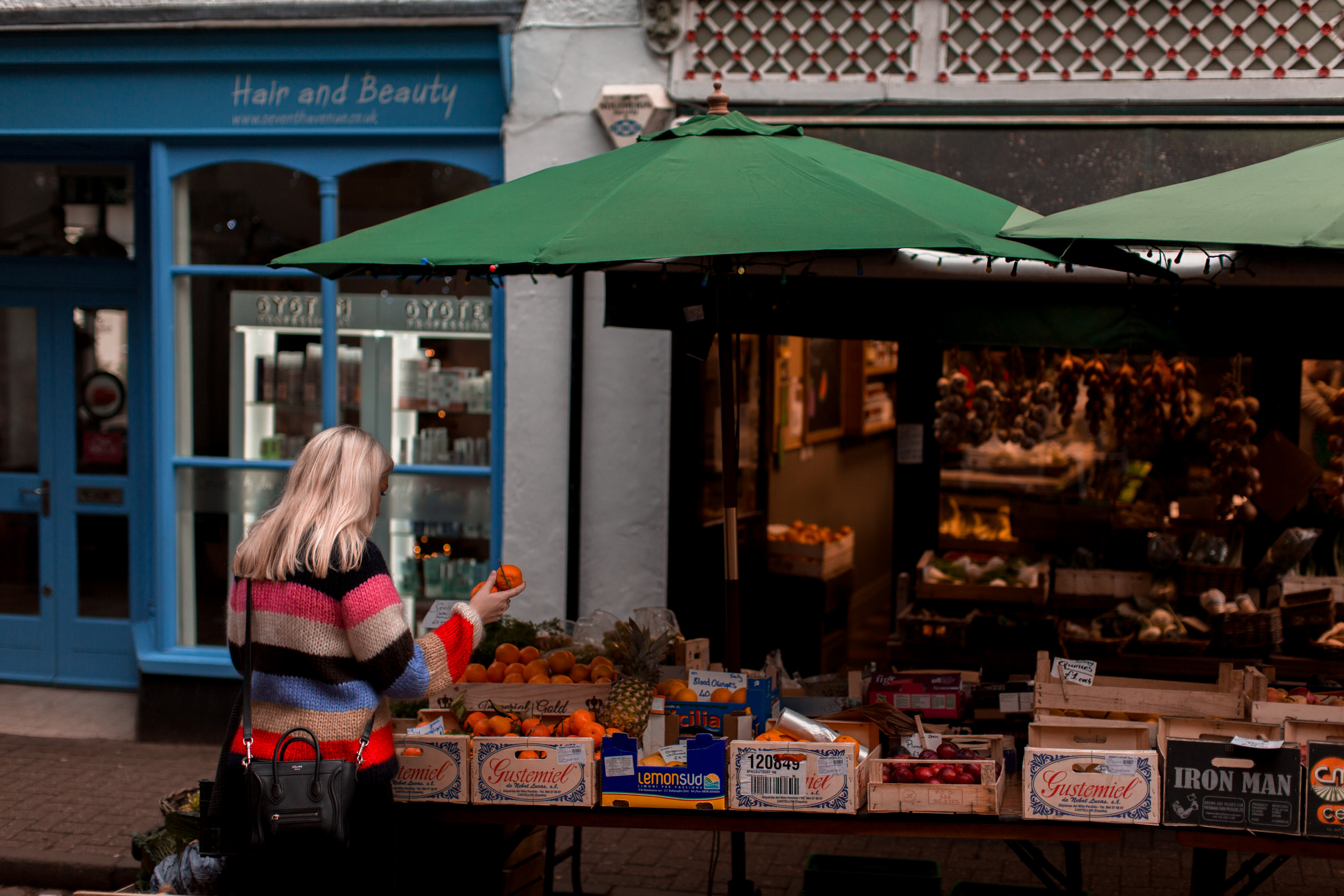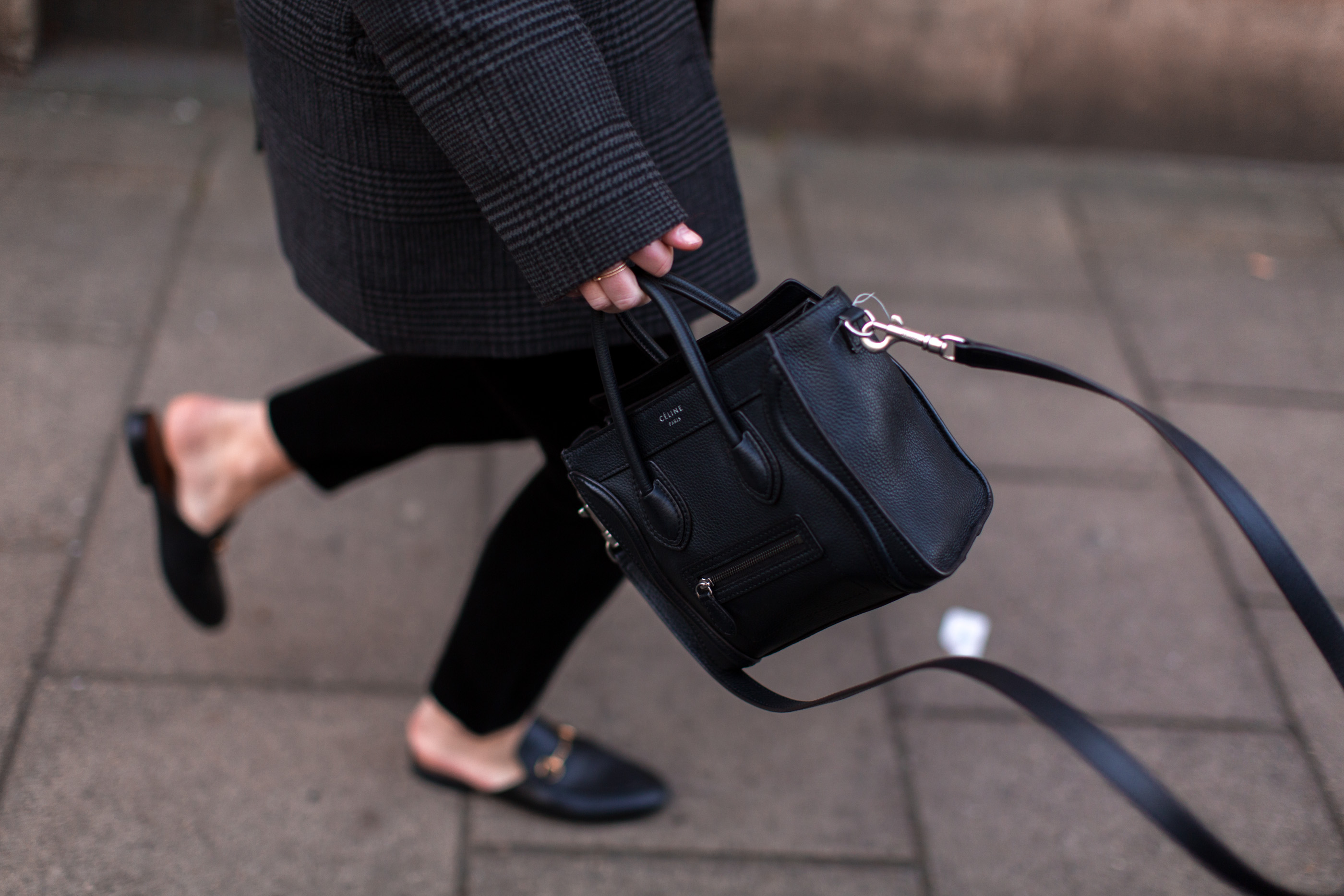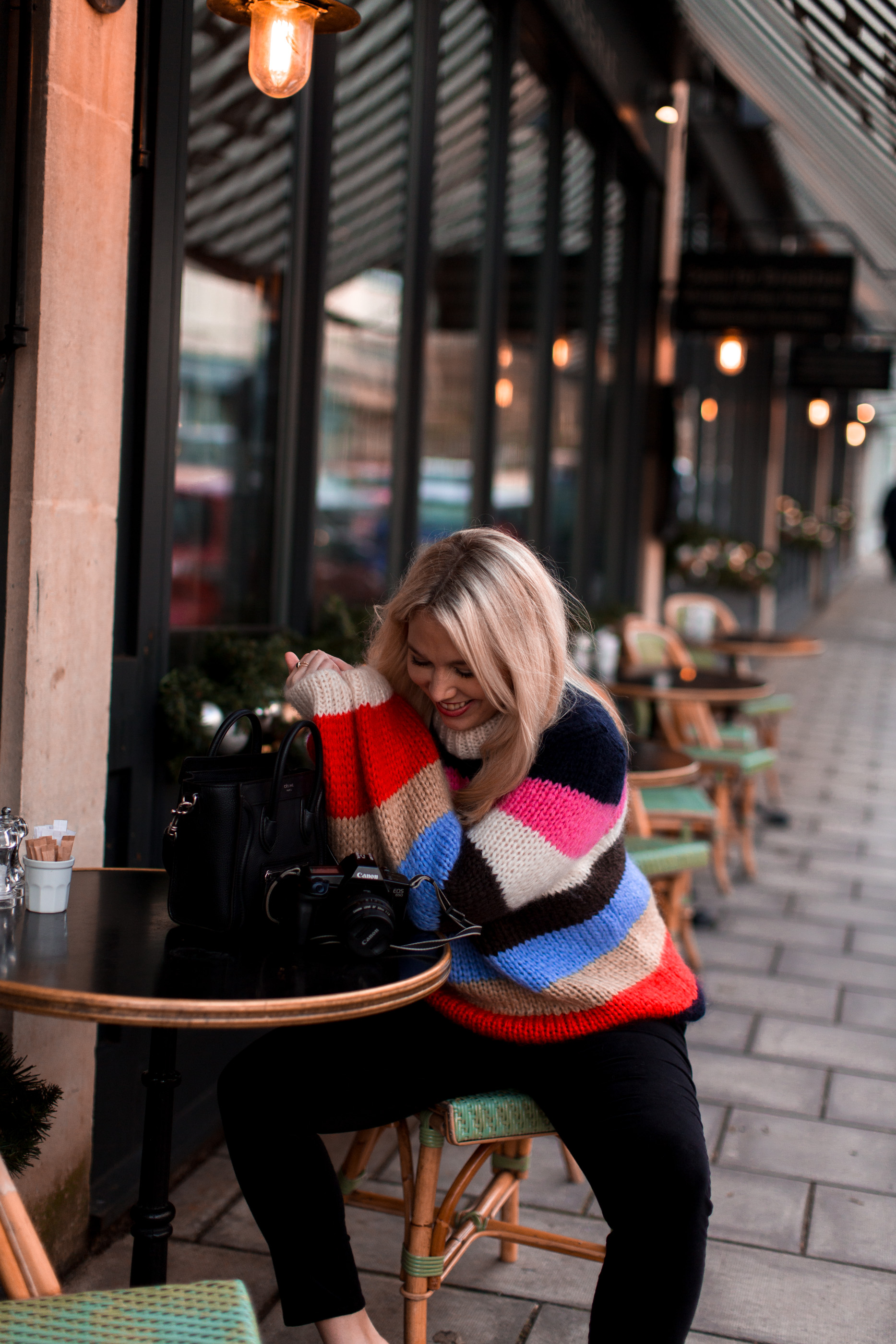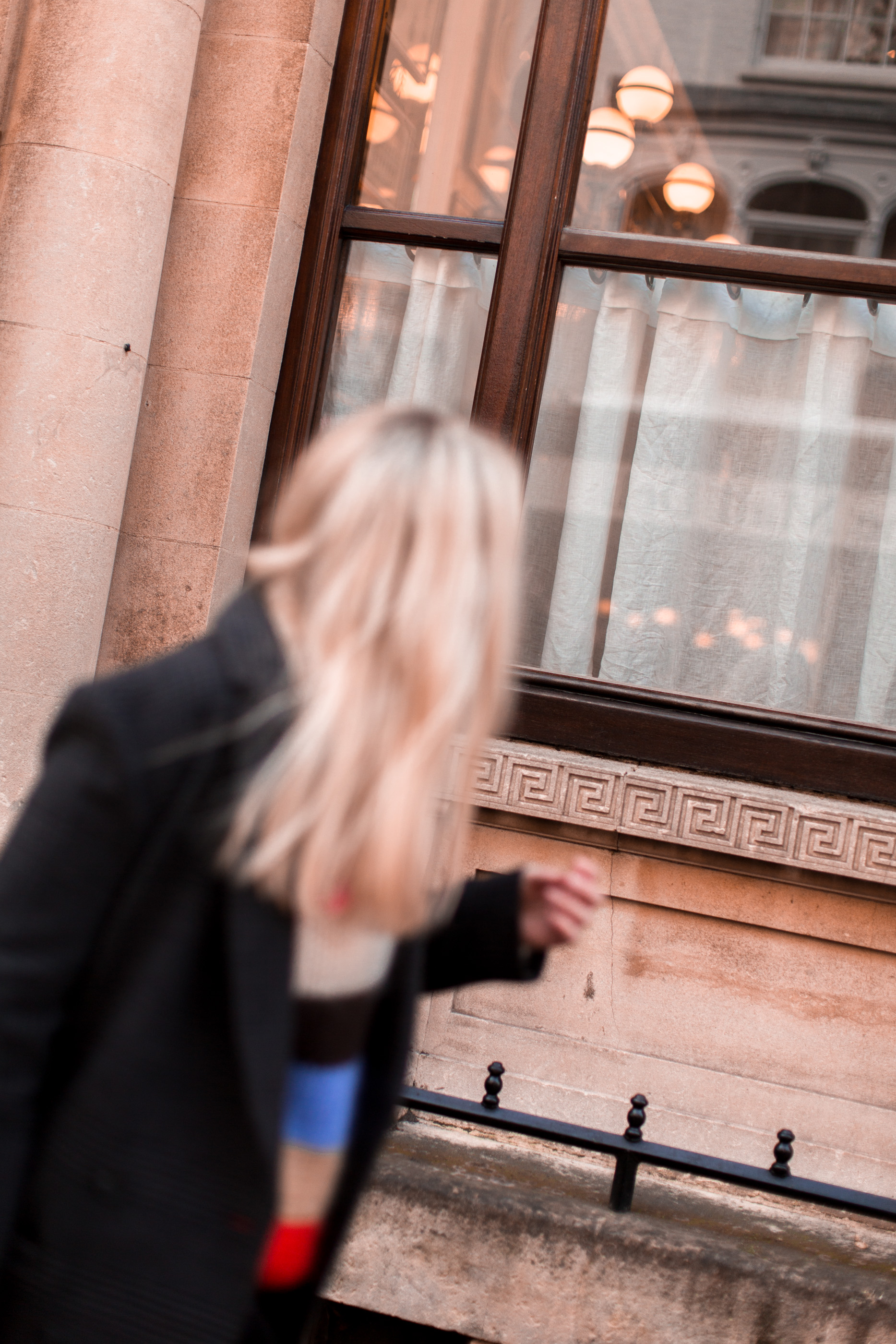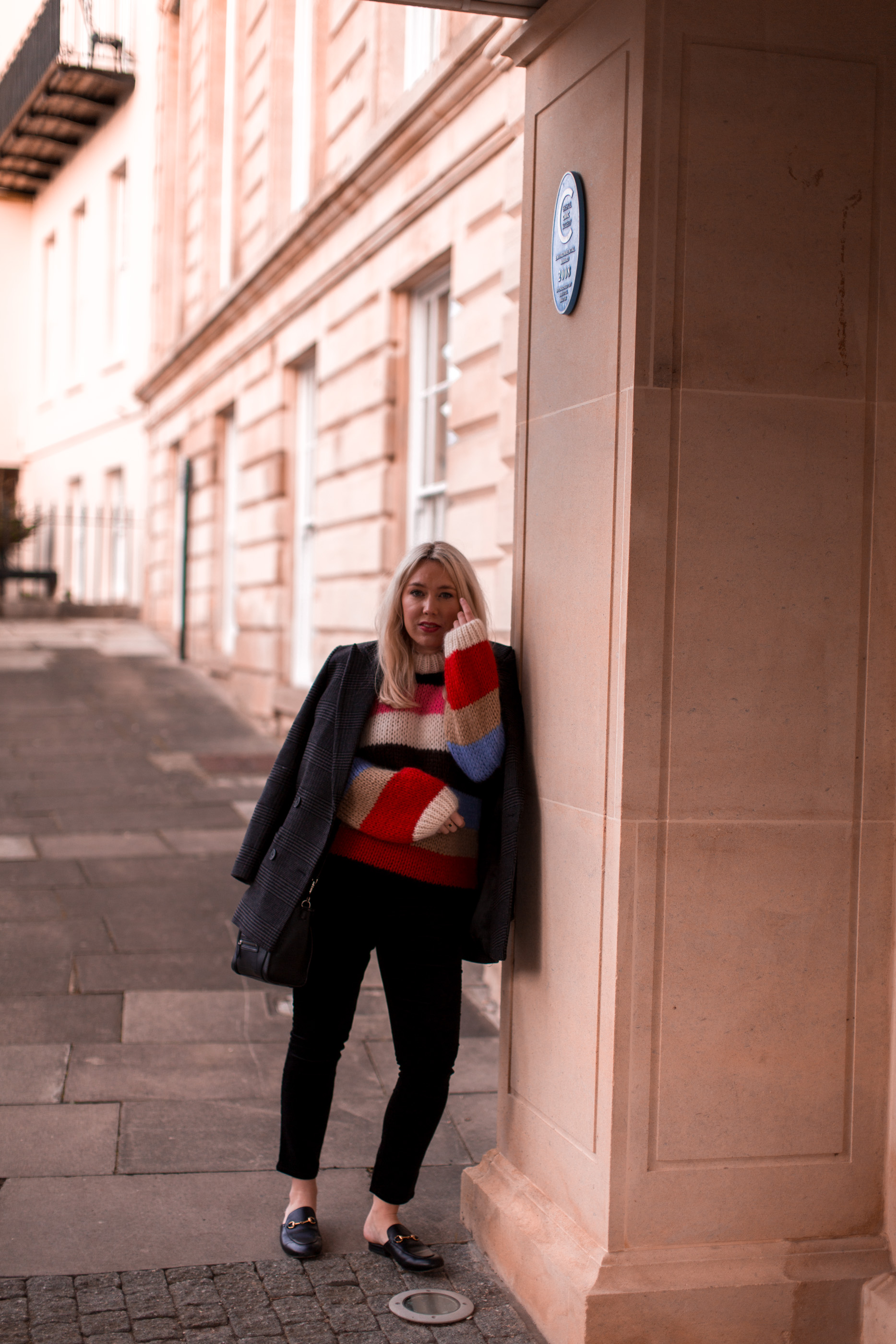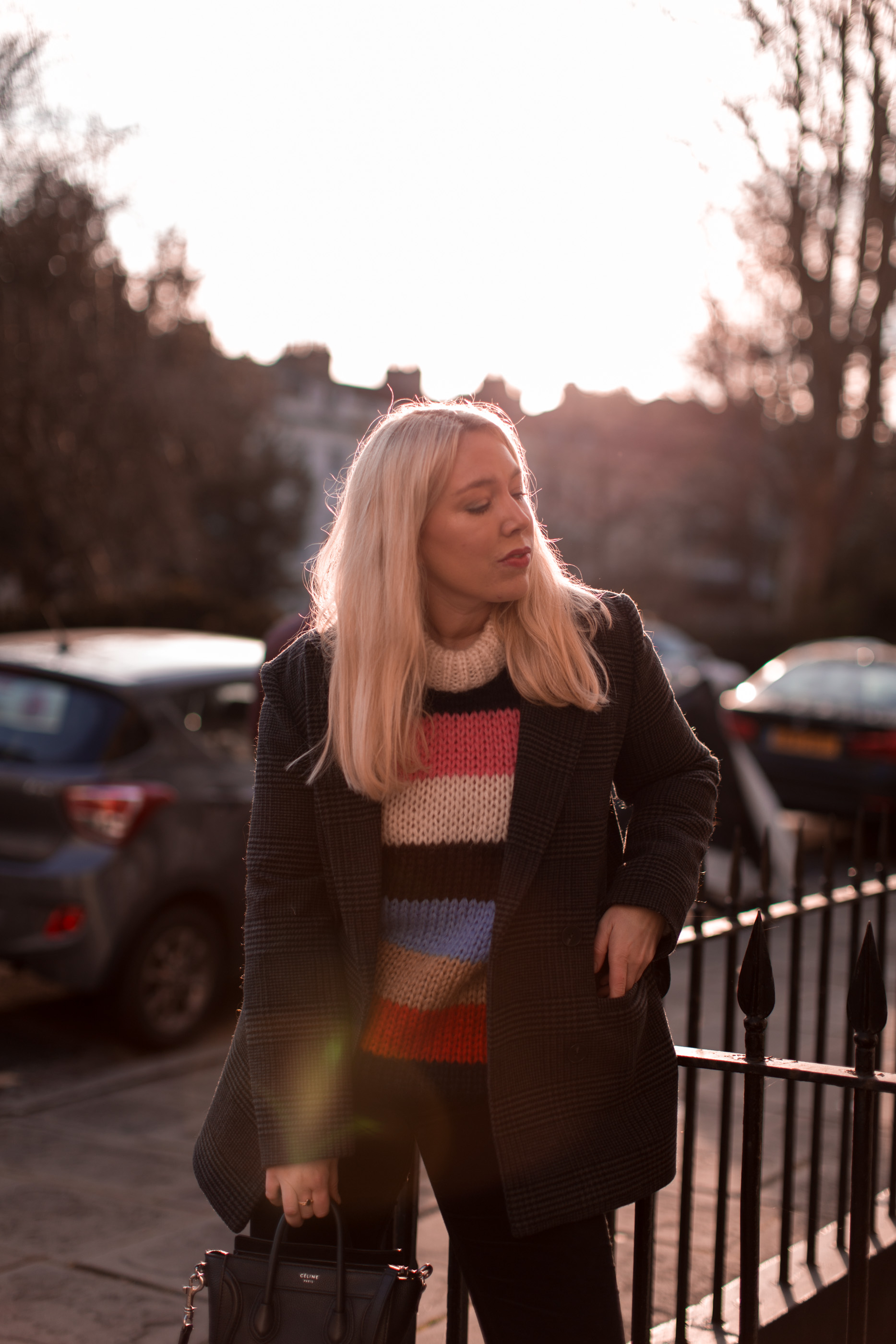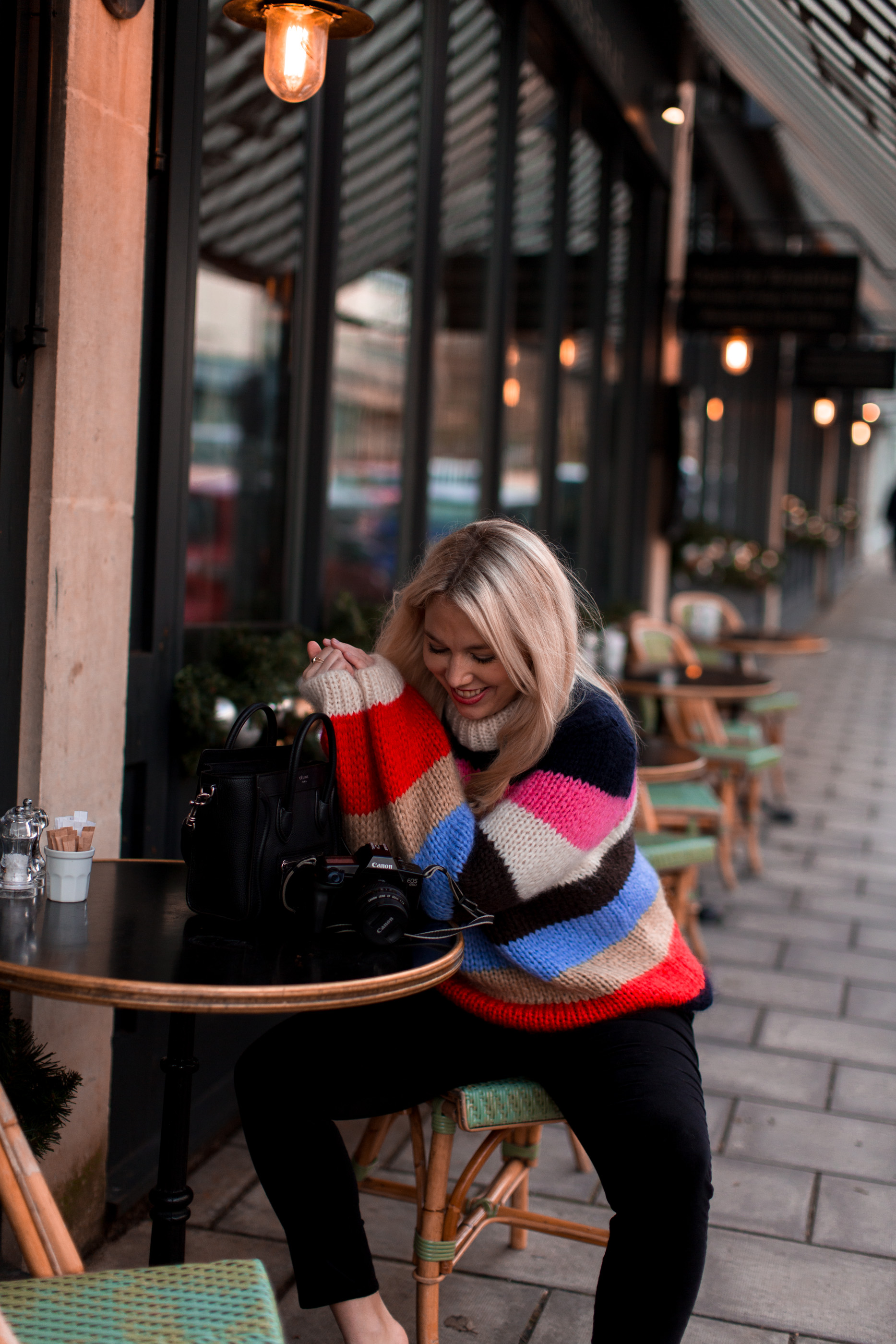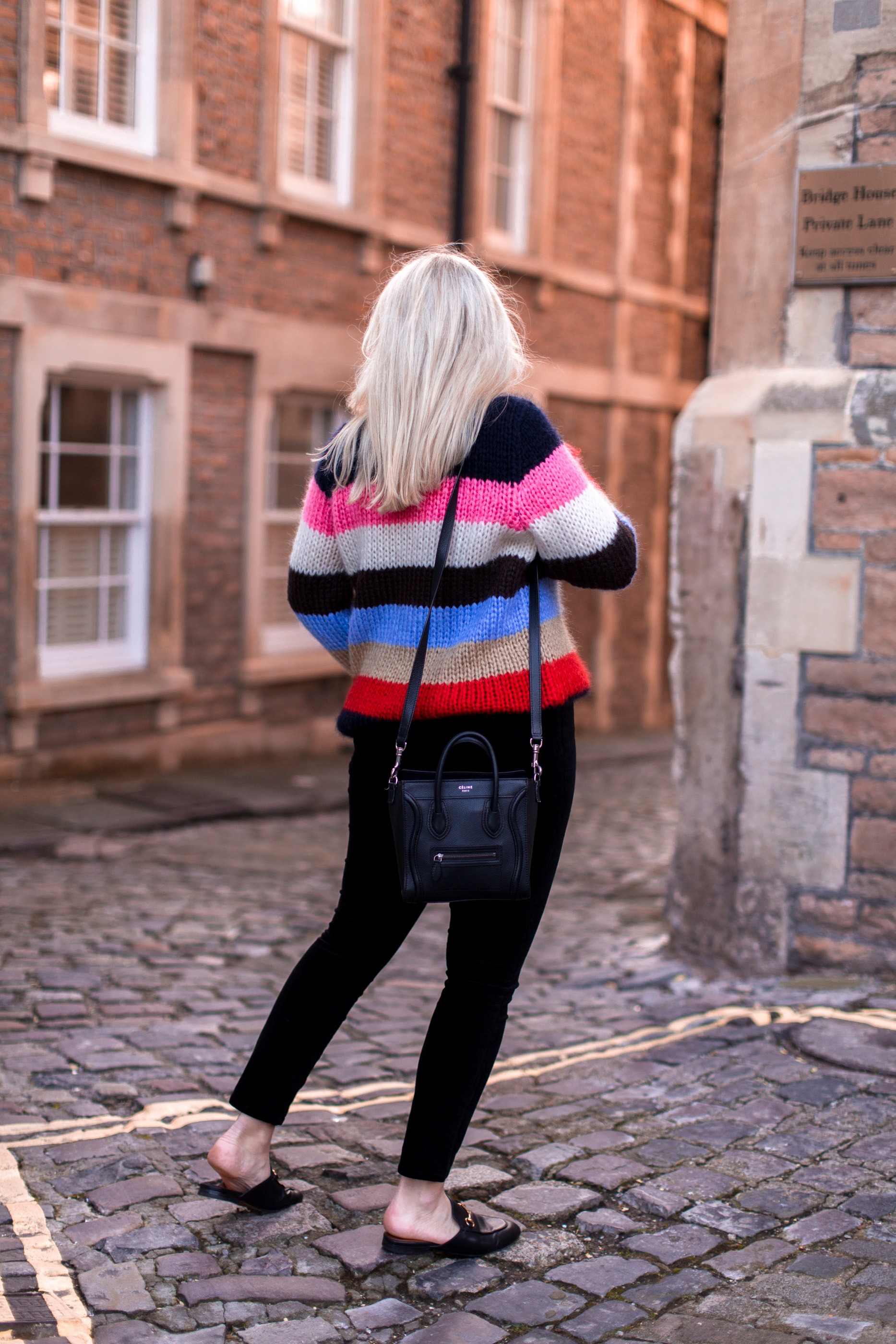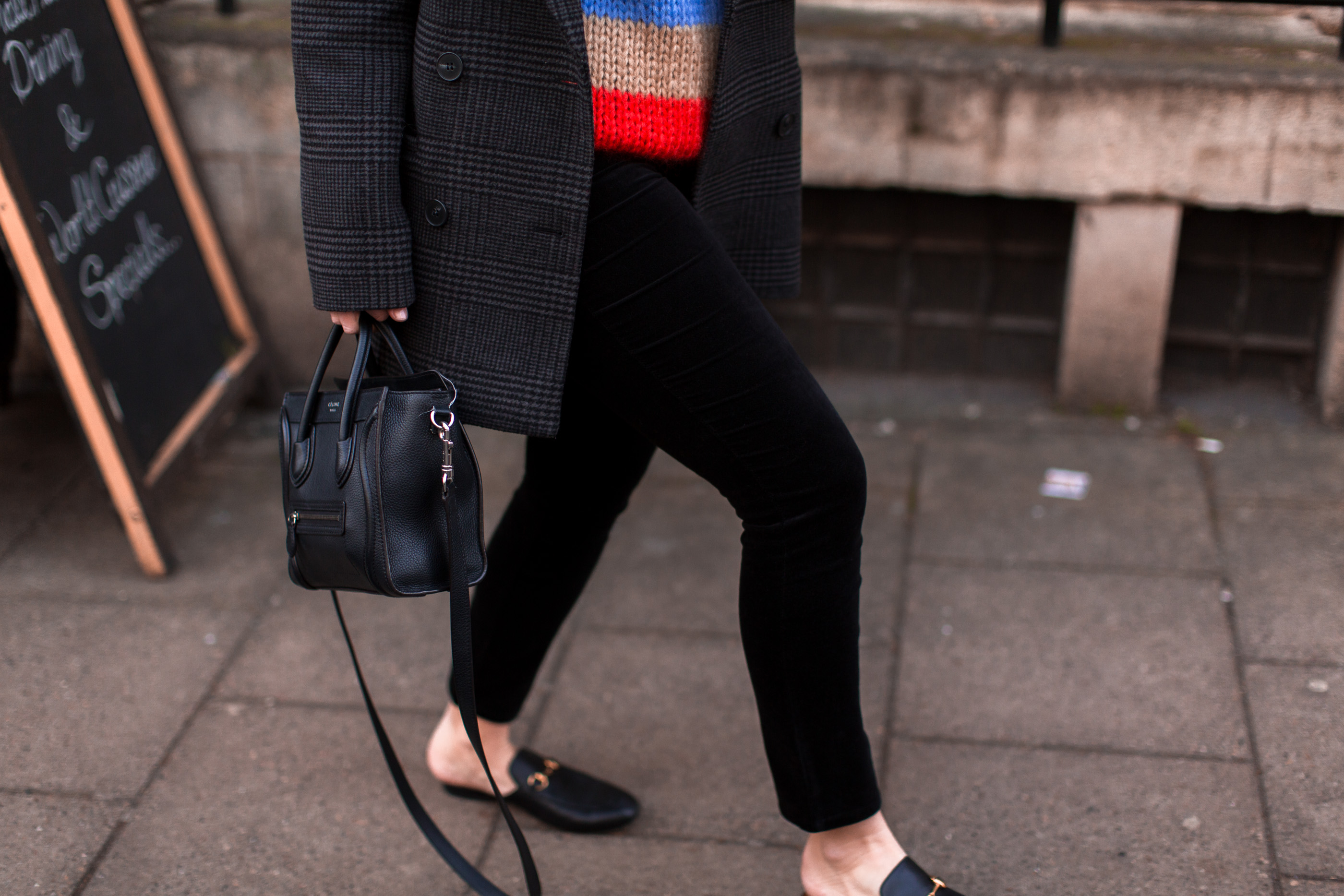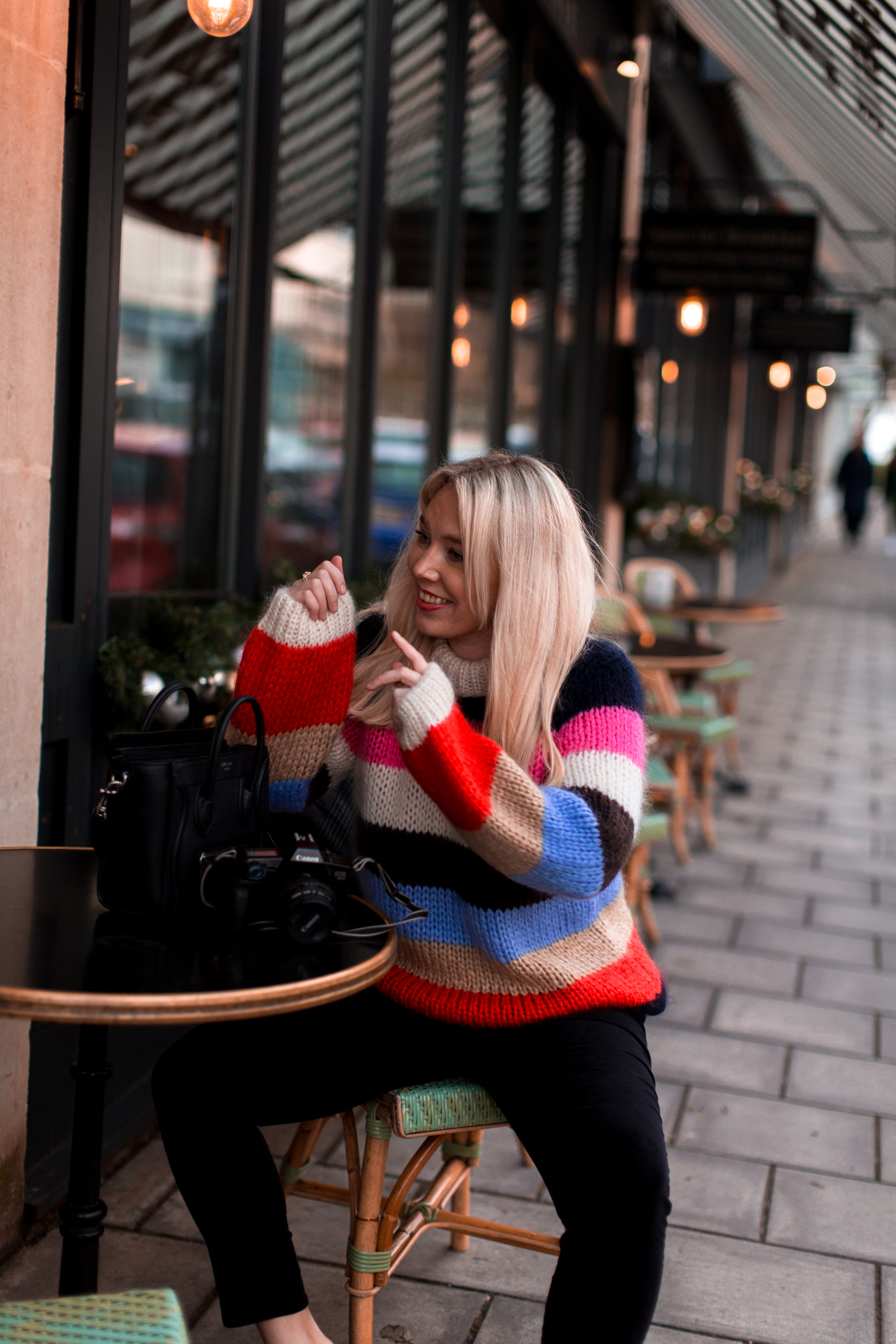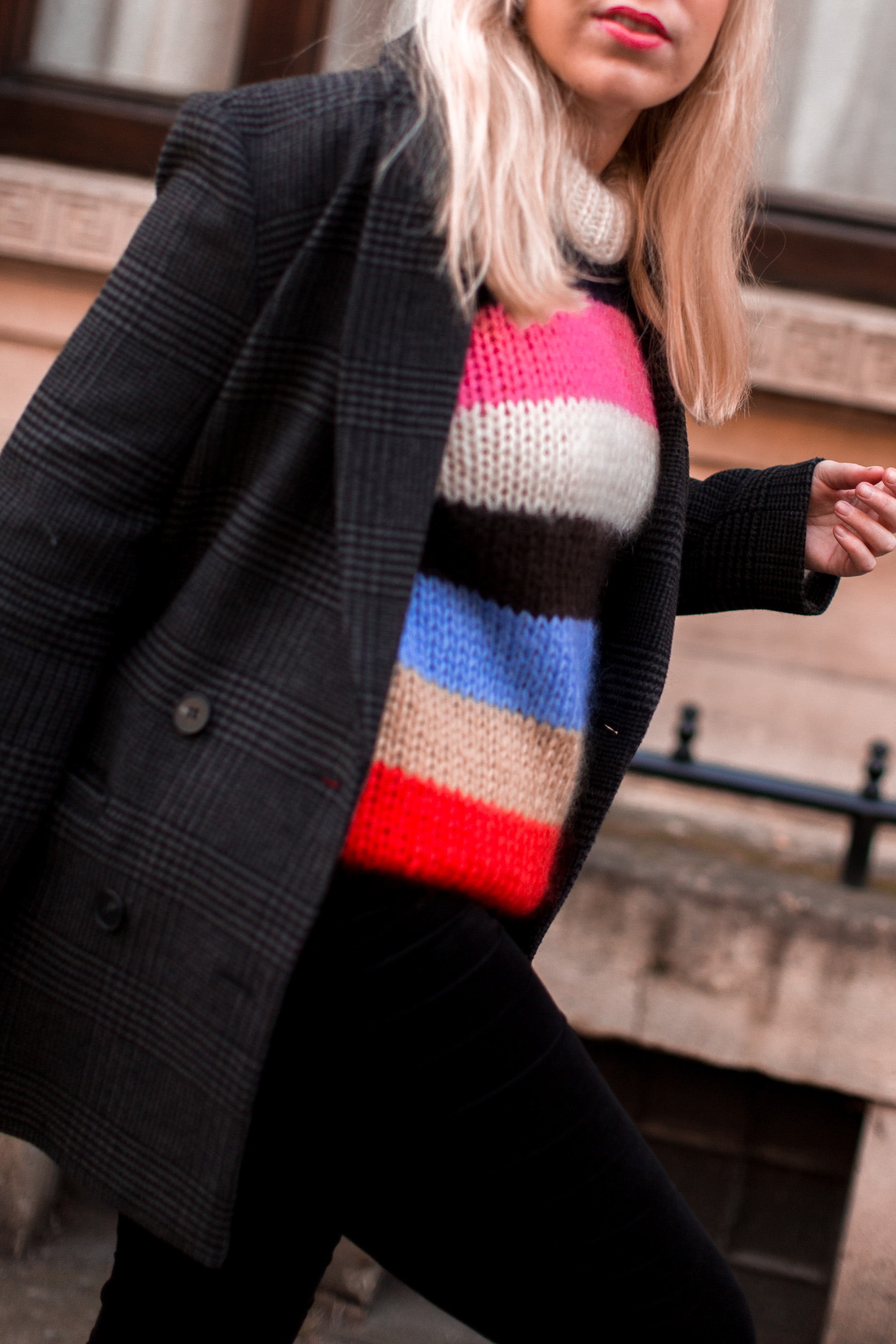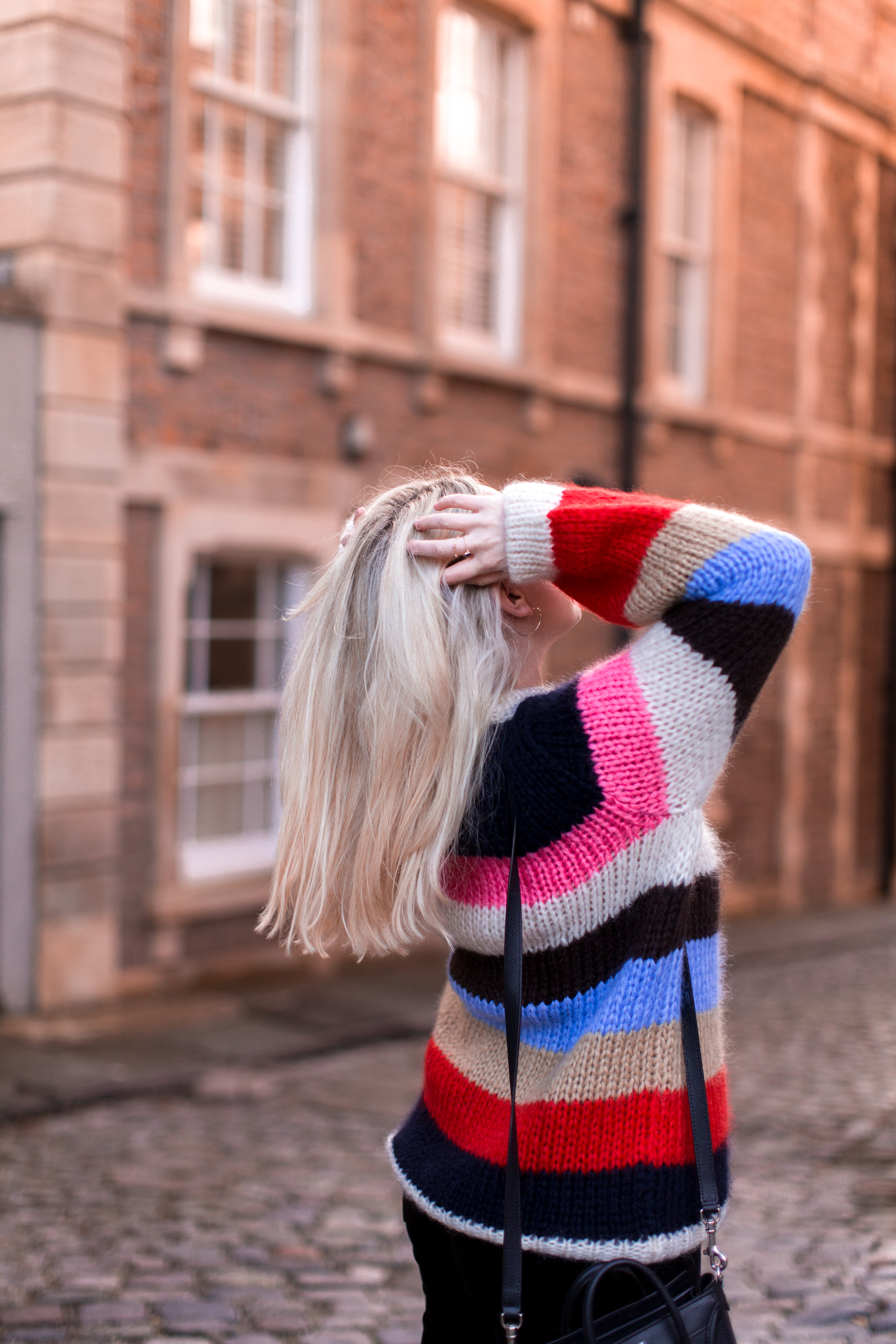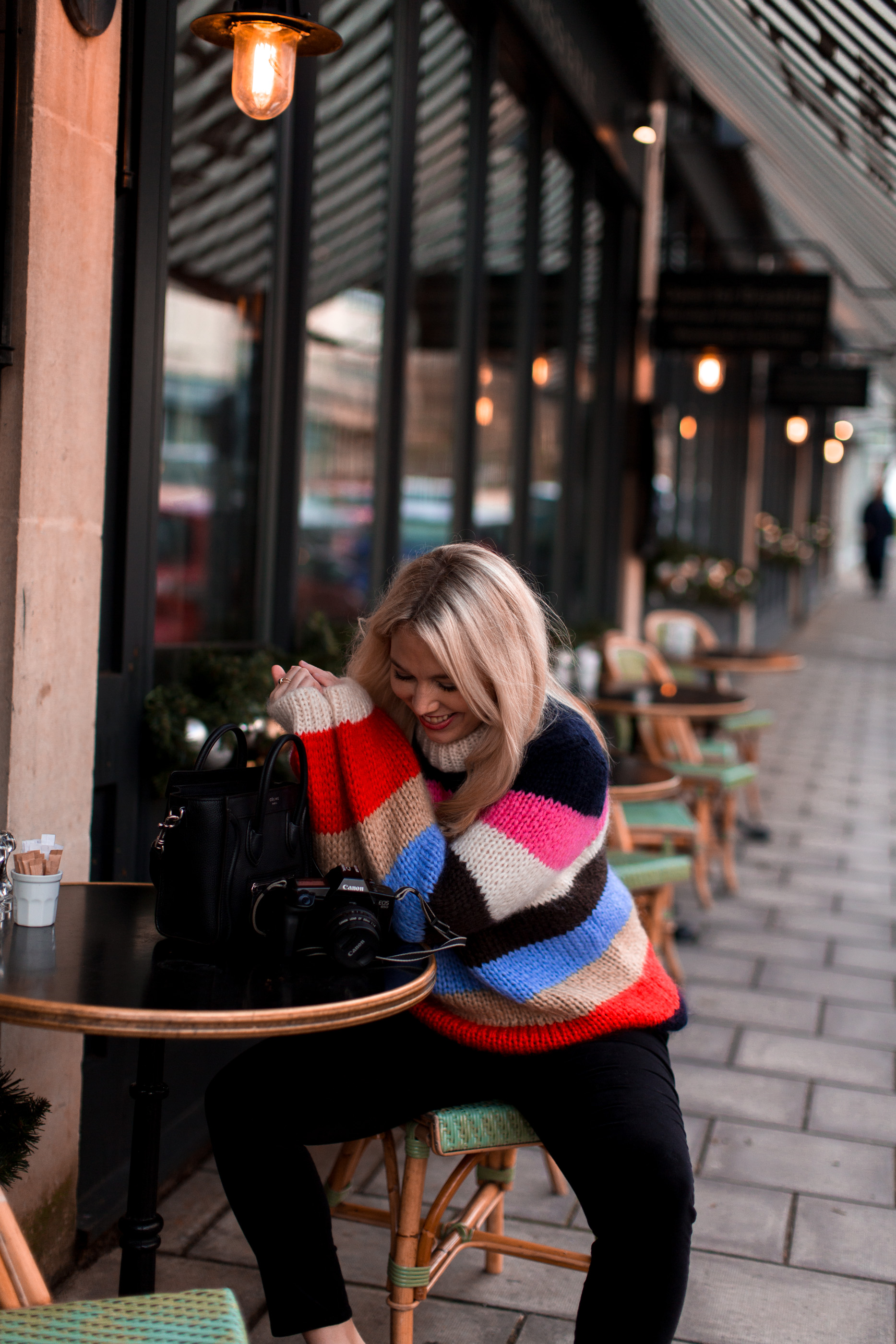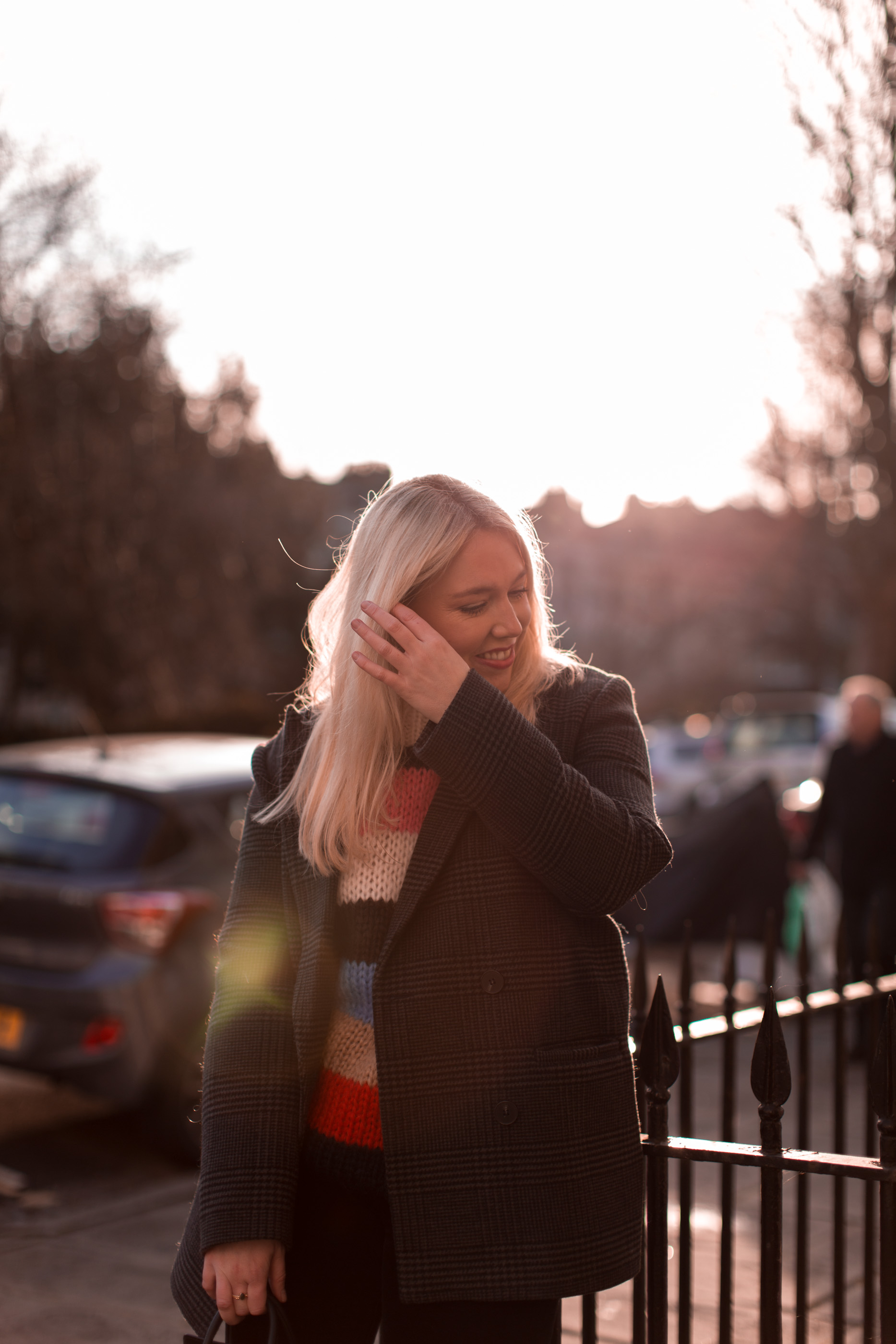 ---
SHOP THE LOOK

---
The one thing I particularly love about their knitwear is that I think it has a place in your wardrobe all year around, unlike most of my knitwear collection which gets left in the back of the wardrobe outside of winter, I can already see myself wearing this piece tons as we move into Spring with straight leg jeans and loafers, and I think it'll look fab on a summer evening on top of denim shorts or a linen summer dress. That's essential with pieces like these, not only do you want them to last the test of time with your style (for the sake of cost per wear at the very least), but also to ensure they're wearable for as much of the year as possible. Whilst knitwear might typically be reserved for winter, pieces like this I think are really easily styled all year round.
I look froward to sharing the style evolution as the seasons evolve, but for now a simple velvet black jean from Rag & Bone and Gucci slippers for the between season we are currently dealing with.