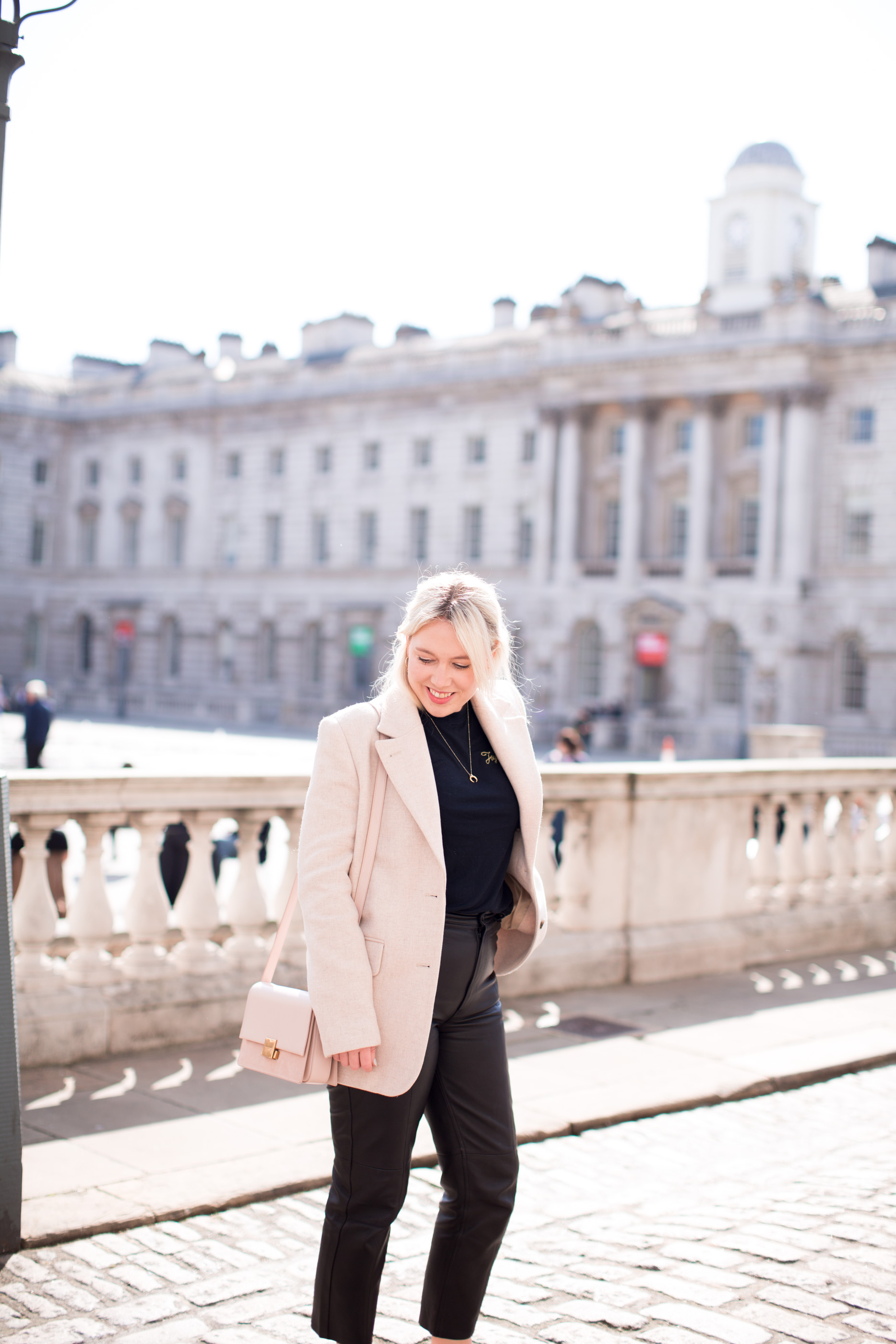 ---
WHAT TO WEAR WHEN THE WEATHER IS UNRELIABLE (AKA: DRESSING FOR BRITISH SUMMER TIME)
A Go To Ensemble For European Weather That Changes By The Second
---
I'm finally back from my city break gallivanting, it's been so nice to spend every weekend in a new European city (and I can't wait to share some more postcards from my travels with you all in the coming days), but one things for sure: it's definitely messed with my wardrobe.
From Berlin, to Oslo, to Barcelona and to Paris, the weather has been a total mystery. 31 degrees in the infamously cold Berlin, pouring rain in the usually sunny Oslo, and as for London, well it's suffering from split personality syndrome as always. One minute I've left the house in sunshine, the next minute I'm soaked walking to work in the rain.
Despite the fact it's June it seems the whole of Europe doesn't really know what to do with itself, one minute it feels like Summer might finally make an appearance, in the next gust of wind we're back to February chills.
For those of you based in the US or other more stable weathered countries (#jeal), feel free to skip the pre-ramble and jump straight to the outfit, but for those of you in Europe struggling with what the hell to wear in this schizophrenic climate, i'm here for you.
Dressing for British 'summer' time is really no mean feat …
---

---
SHOP MY LOOK

---
Too little layers and you risk hypothermia, thick jumpers and before you know it you'll have a migraine from over heating. It's a game of sorts, dressing for this kind of weather, and one I have 31 years of experience in. The key is balance, exposed limbs with plenty of layers, breathable textures that offer comfort no matter the temperature, the ability to adjust your ensemble throughout the day to adapt to the changing weather, and an acceptance that whatever you do to your hair that morning, it'll be ruined by midday so why bother.
Today's look is a typical outfit of mine for this weird time of year, when you really don't know what the hell is going to happen one minute to the next. A cropped leg leather trouser delivering both warmth to the jambons, but embracing summer with a bare ankle courtesy of my Gucci princetowns. A casual slogan tee which can easily hold it's own without a blazer, but as always with me, a boyfriend blazer on hand to smarten the look, warm me up if it's cold, act as a pillow if I get tired on my way home, and generally just add a pop of 'summer colour' to an otherwise dark ensemble. And finally, my hair's half pinned up … the epitome of indecisive weather wouldn't you say?
So there you have it, a simple look perfect for changing climates & for the office.