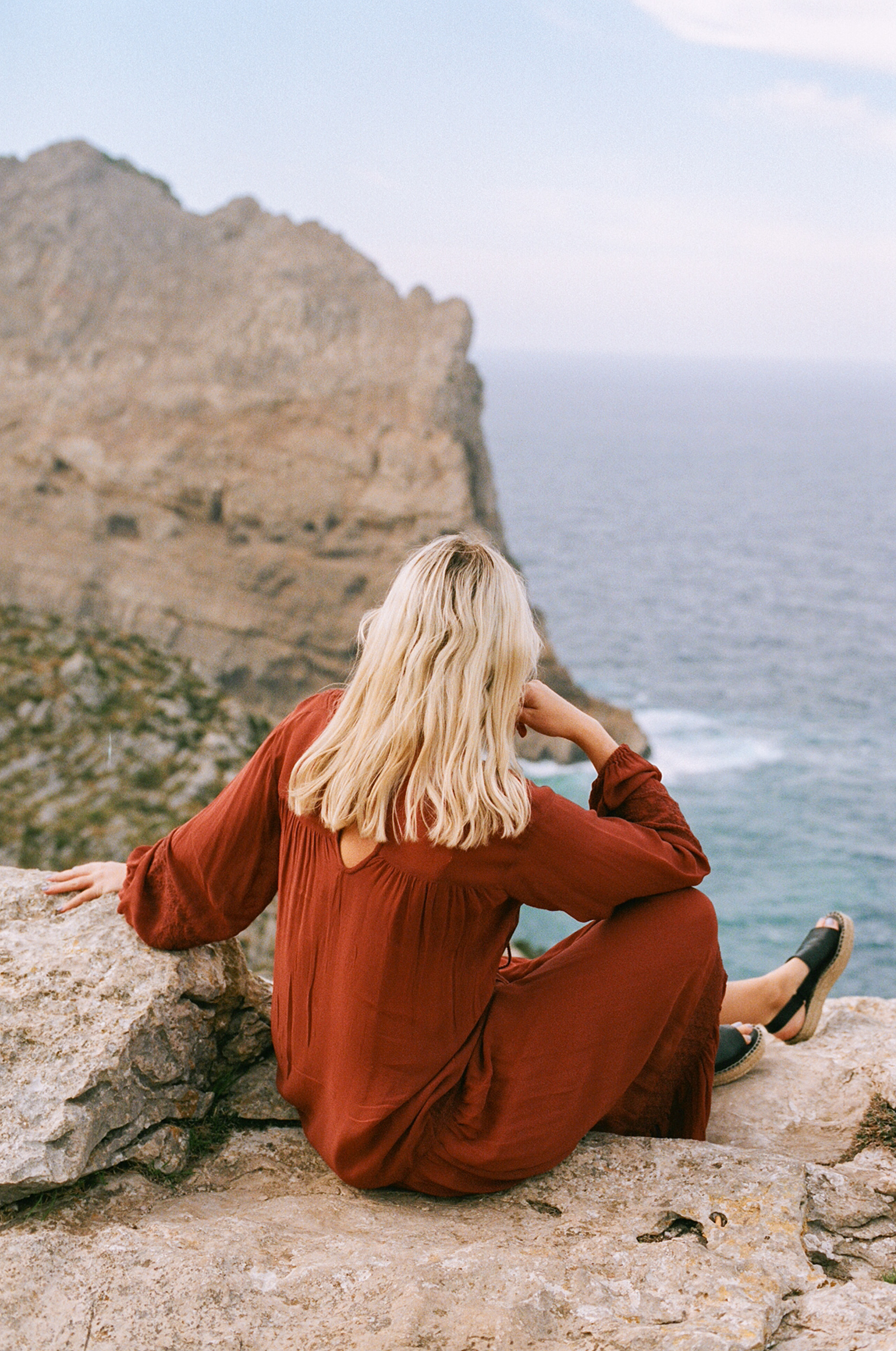 ---
A BEACH LOVERS GUIDE TO MALLORCA
The Secret Beaches Worth Adding To Your Mallorca Bucket List
---
This summer I took my first trip to Mallorca, it's somewhere I've been wanting to visit for a long time, ever since I spotted the cave like wonders of Cap Rocat beautiful pool rooms and added it to my bucket list. Whilst i'm still to visit that particular hotel, I did manage to spend some time in Mallorca this October with friends, exploring the best of the islands beaches and plotting a new adventure everyday.
I guess the first thing to say about Mallorca is that the island is relatively small, which means as long as you don't mind an hour or hour and a half drive most days, then most the islands magical beaches are at your finger tips. We were based in old town Pollenca for the week and made that our base for daily adventures, and adventures they were.
With my film camera in tow, as well as often too many bags of Spanish food and towels, we ticked off a new beach on the island everyday. Regardless of mountainous drives and often hour long hikes down to the sea itself, each of these beaches were well worth the effort and energy to get to. I wanted to share them all with you today as well as a few tips in case you decide to adventure there too.
---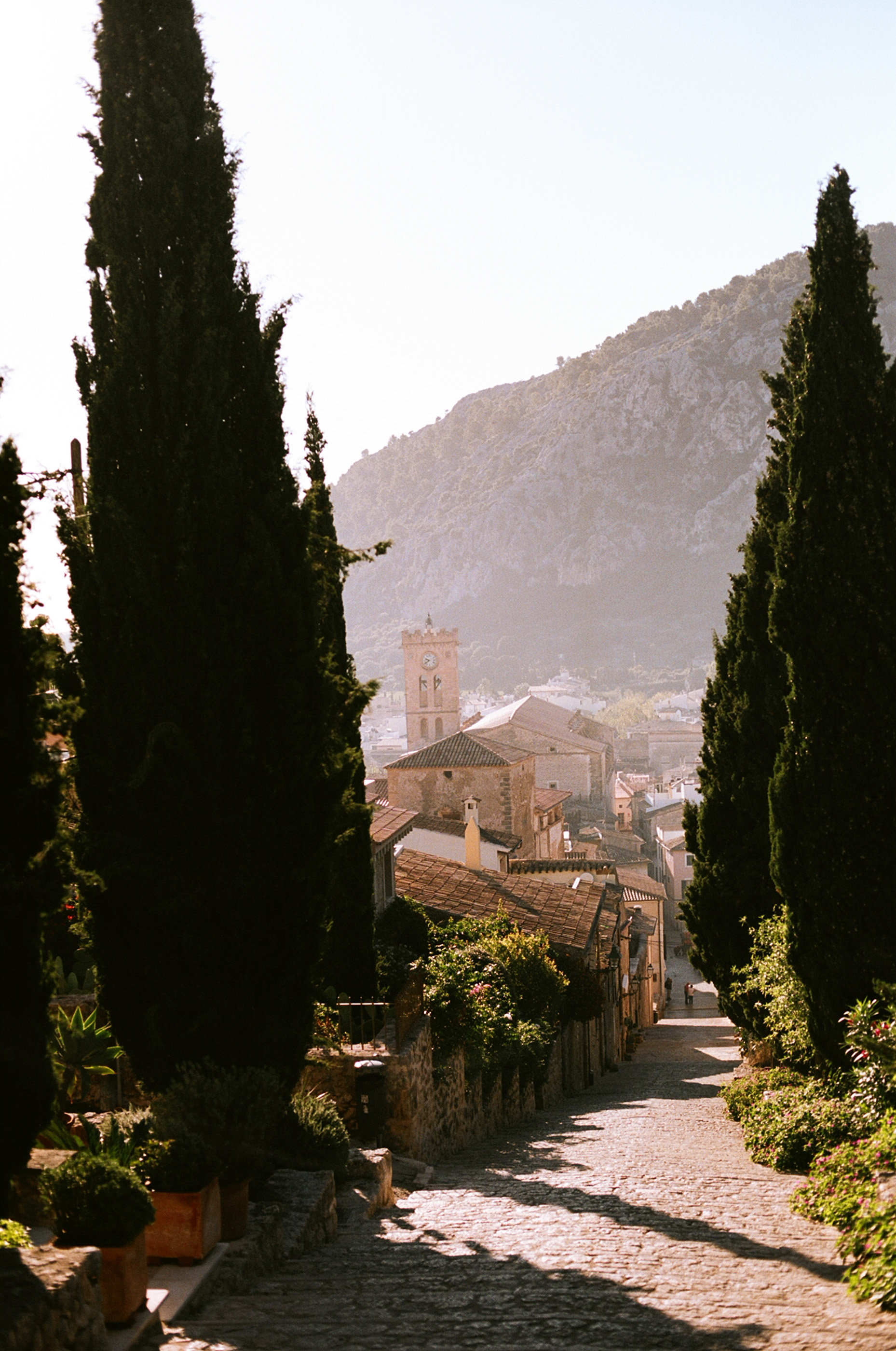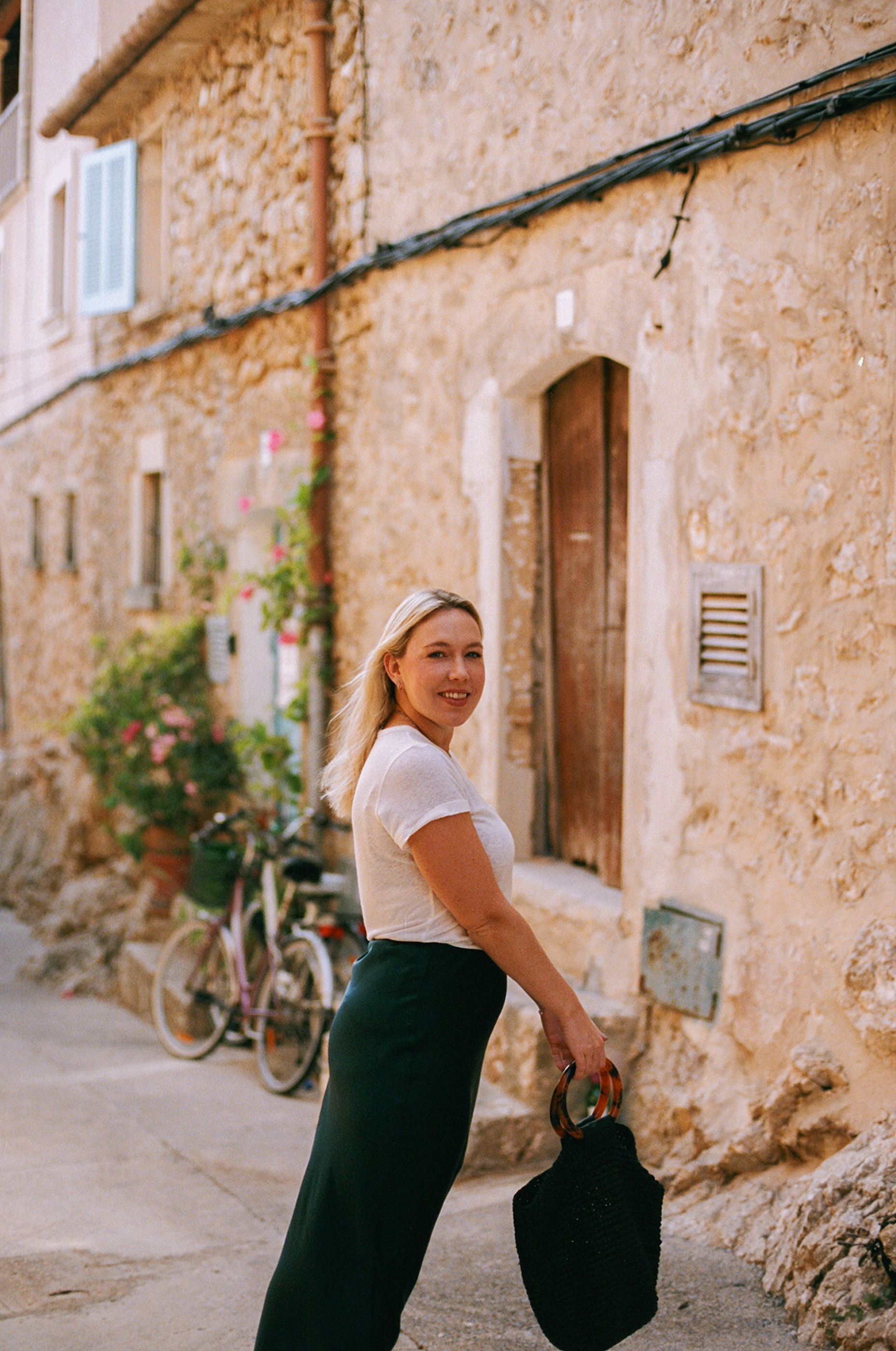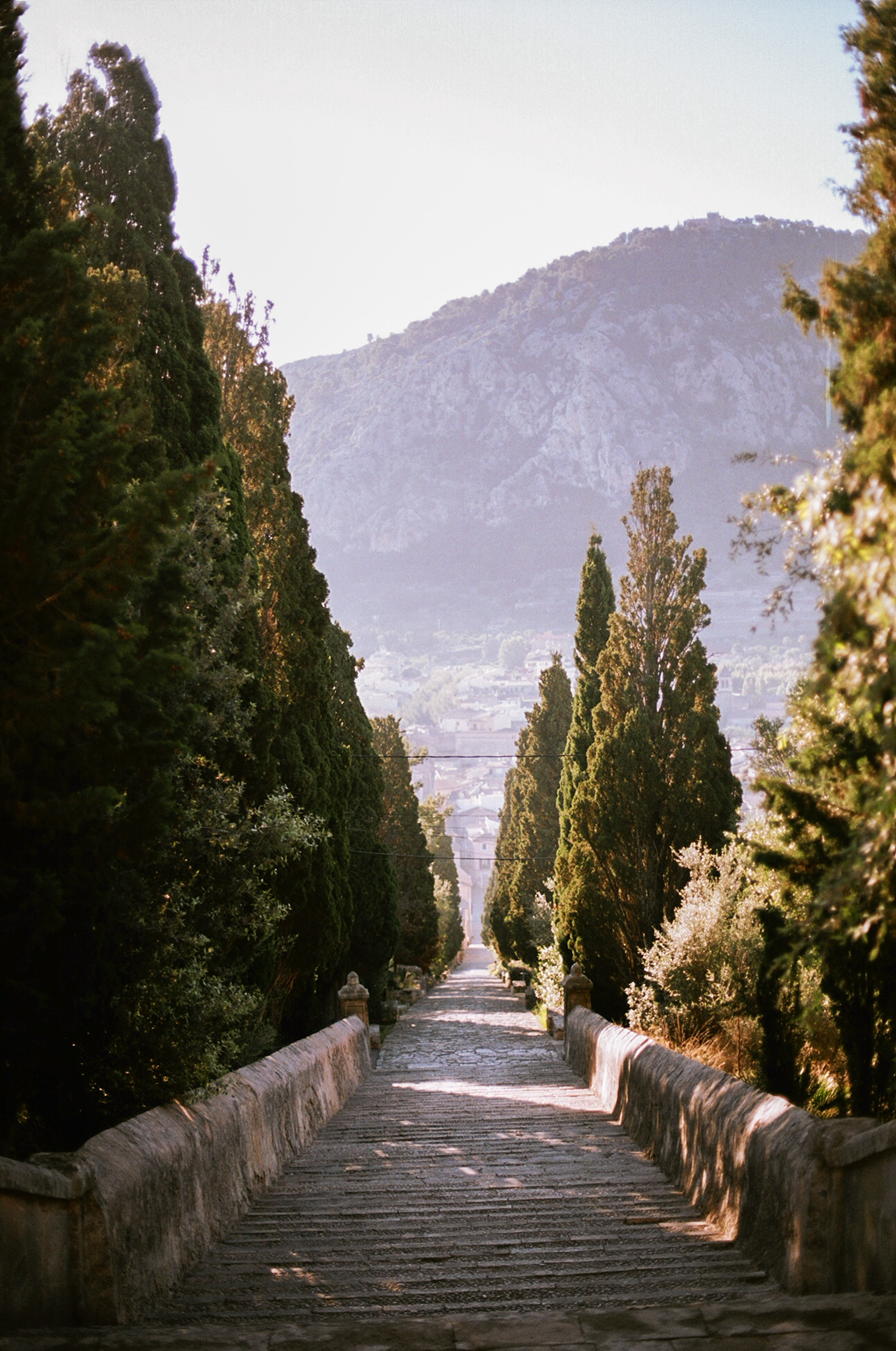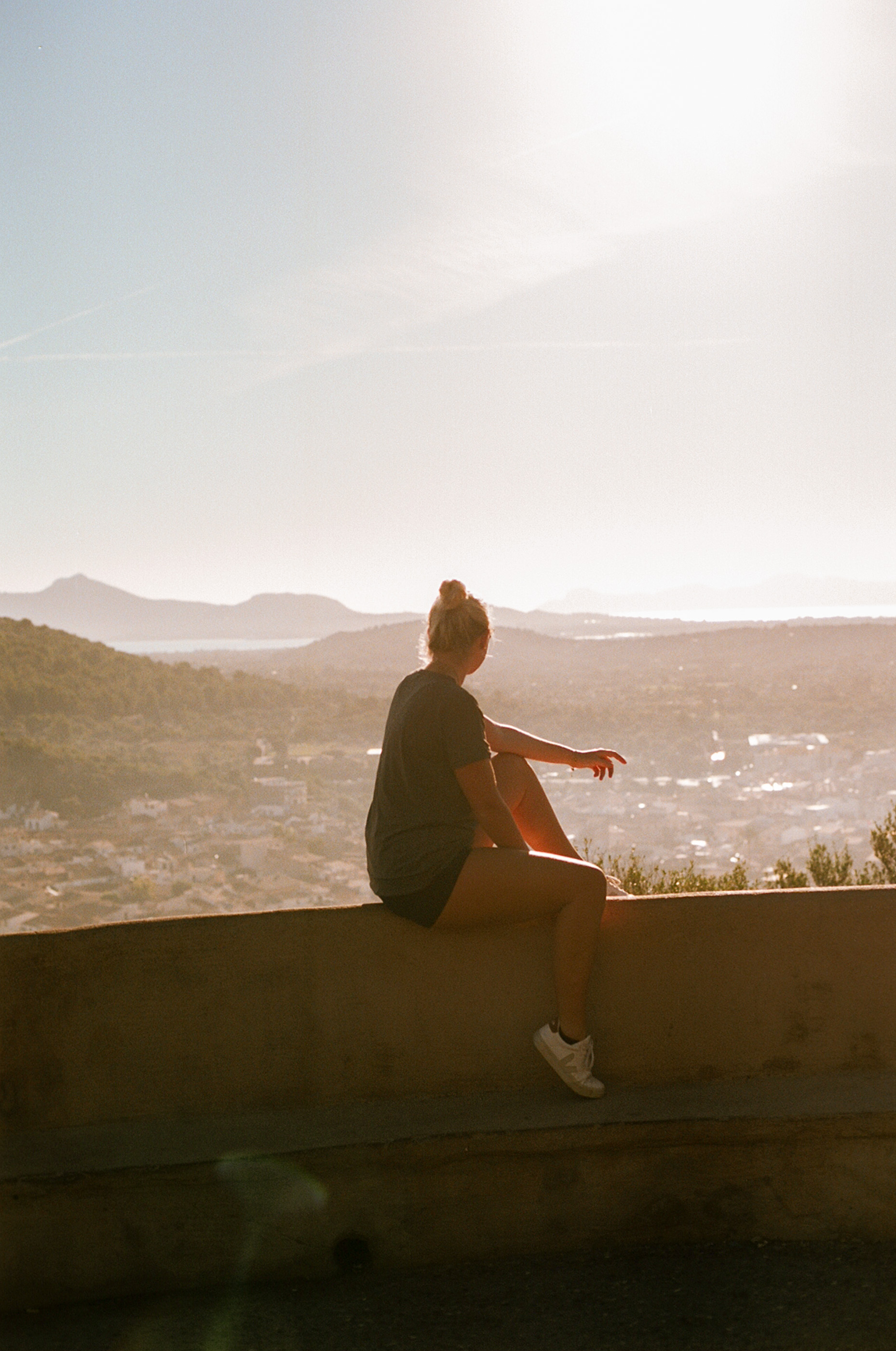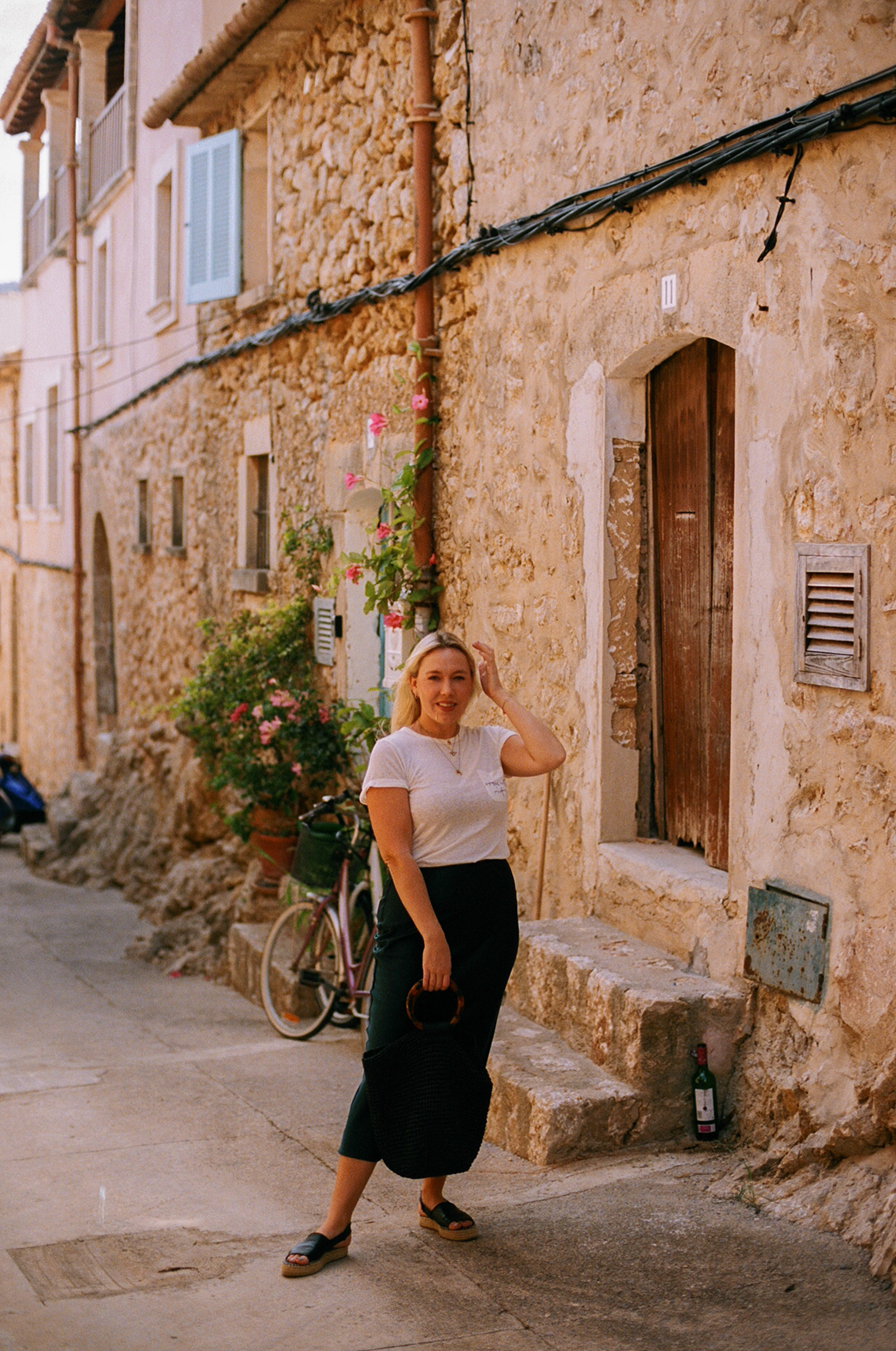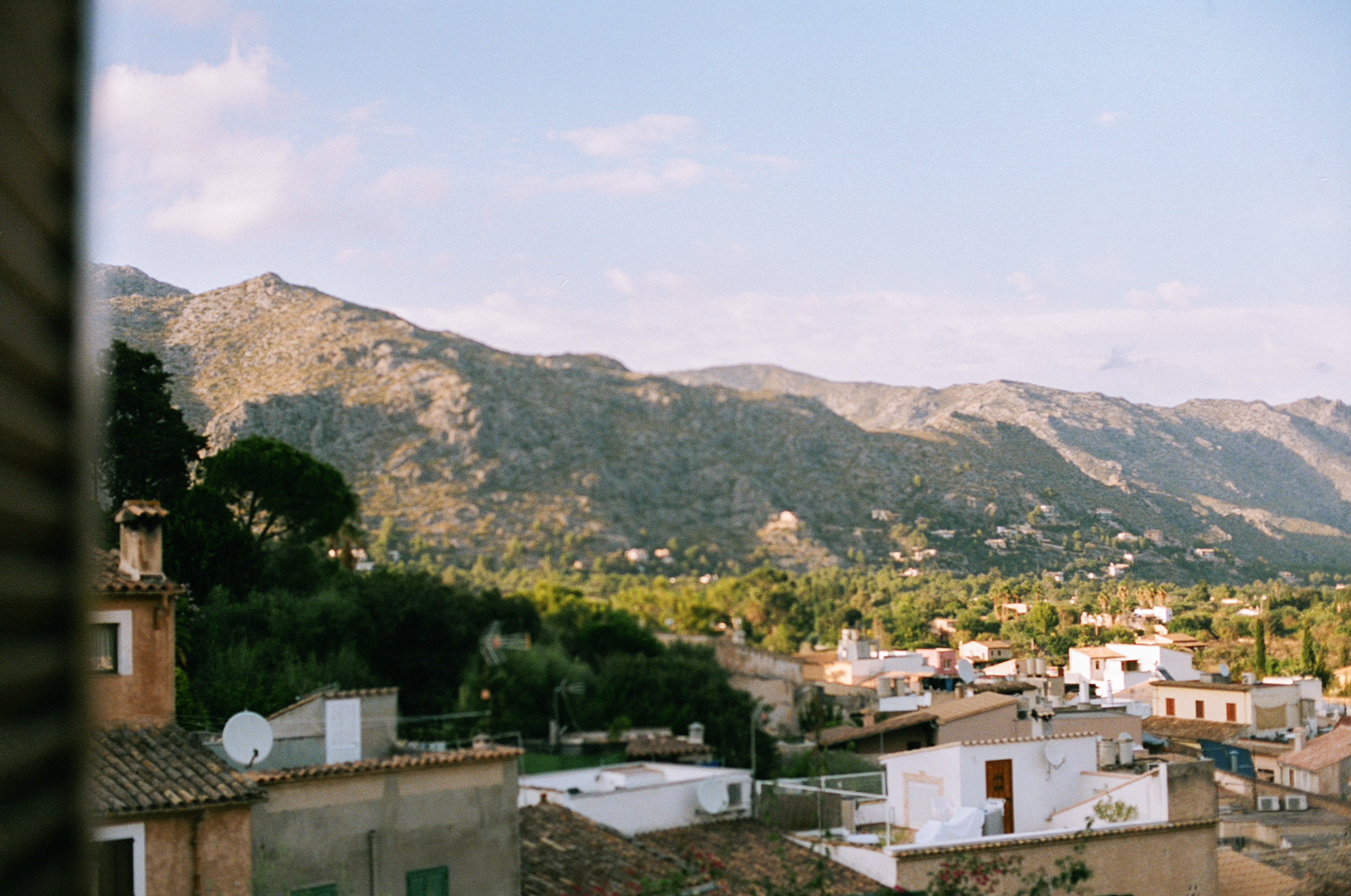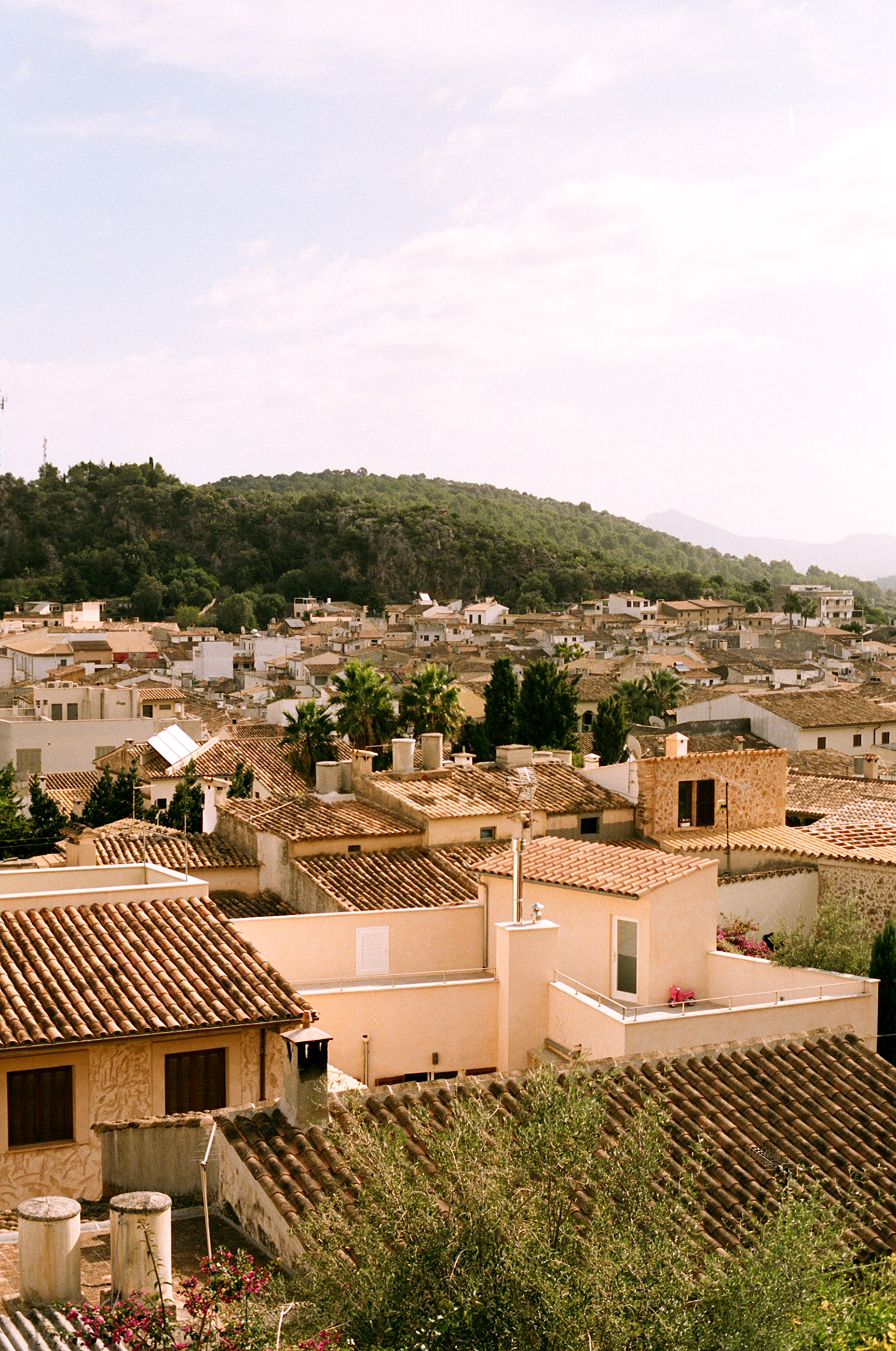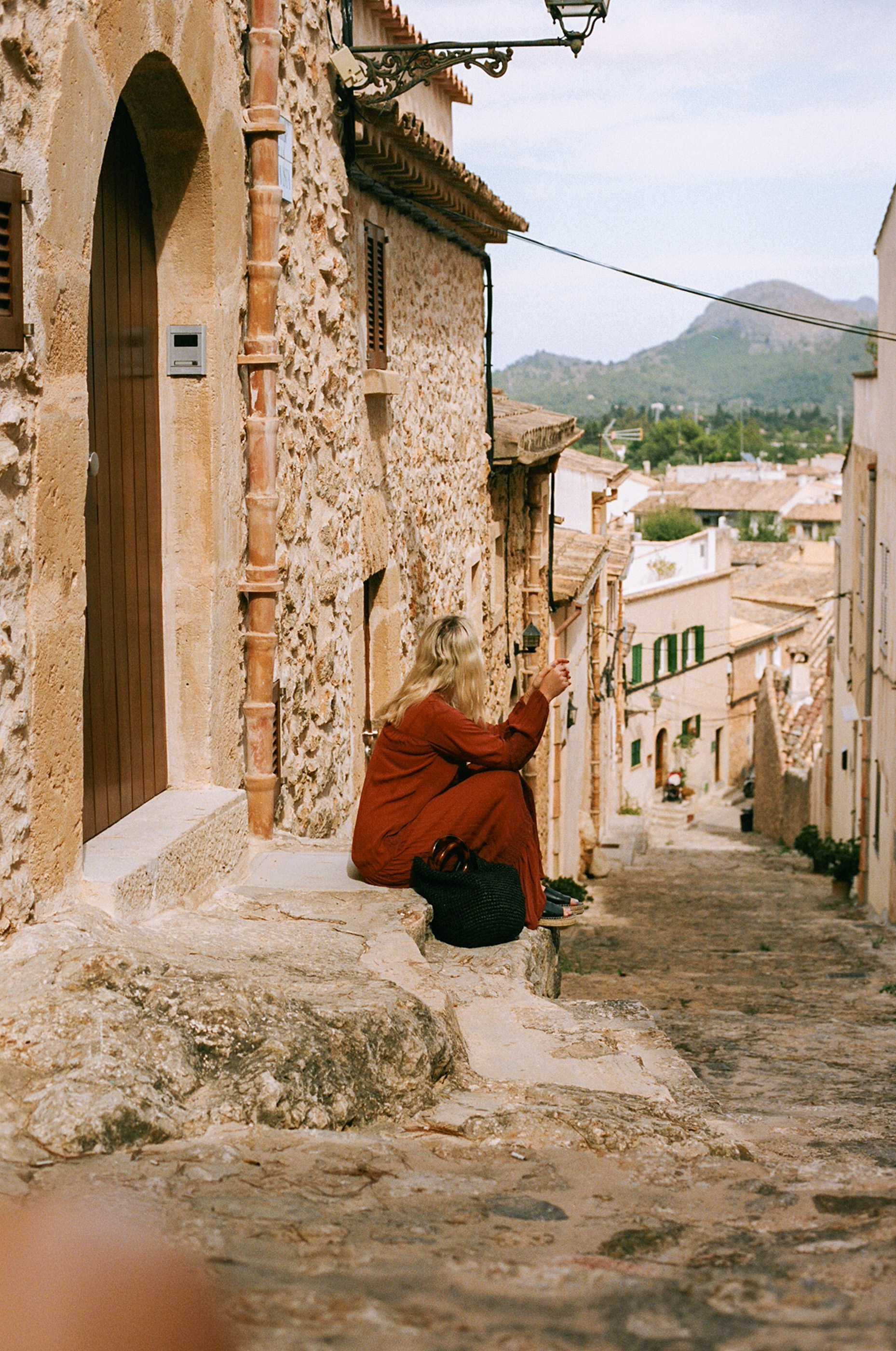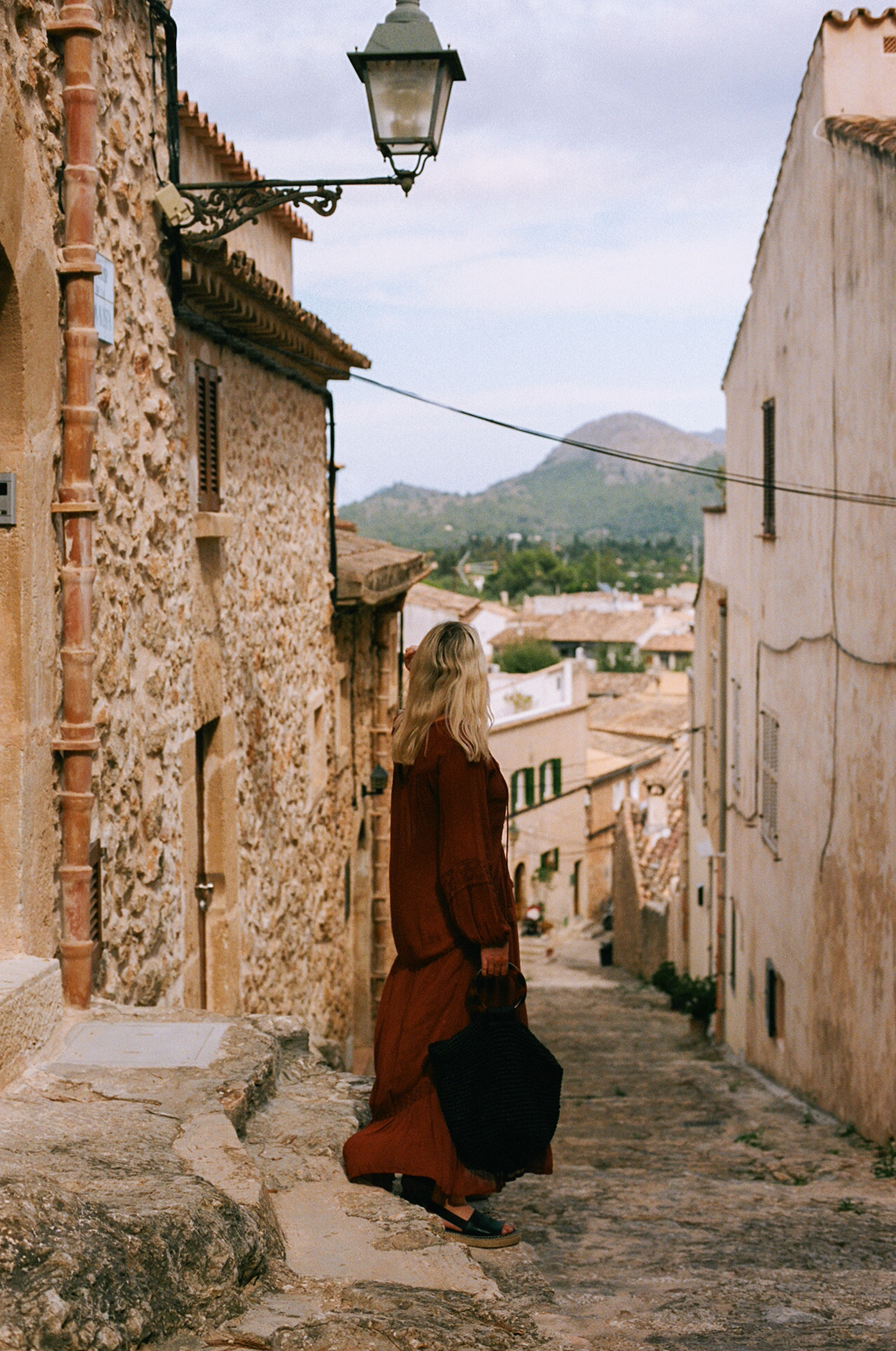 ---
–
POLLENSA
–
We'll start with Pollensa, not a beach of course, but it is where we stayed during our trip and where we ate, drank and danced every evening. There is some beautiful restaurants to be discovered in Pollensa, and we certainly found our favourites on the trip. Whether it was La Fonda or La Font Del Gall for traditional suckling pig, or Bar Alhambra for a wine fueled tapas evening, the outside dining and warm evening air makes for the most magical setting to devour tapas or traditional Spanish cuisine. I'd recommend all the restaurants we visited (we also visited Bar Nou which had delicious paella and Il Giardino for GF seafood pasta and fresh pastries in the morning – not for me sadly) … they come from a lifetimes worth of family trips as my friend has holidayed here since she was tiny, so you can be rest assured in the knowledge we ate at the old towns best spots.
Don't forget to finish the night with a little night cap with Juliet at bar El Gallet.
---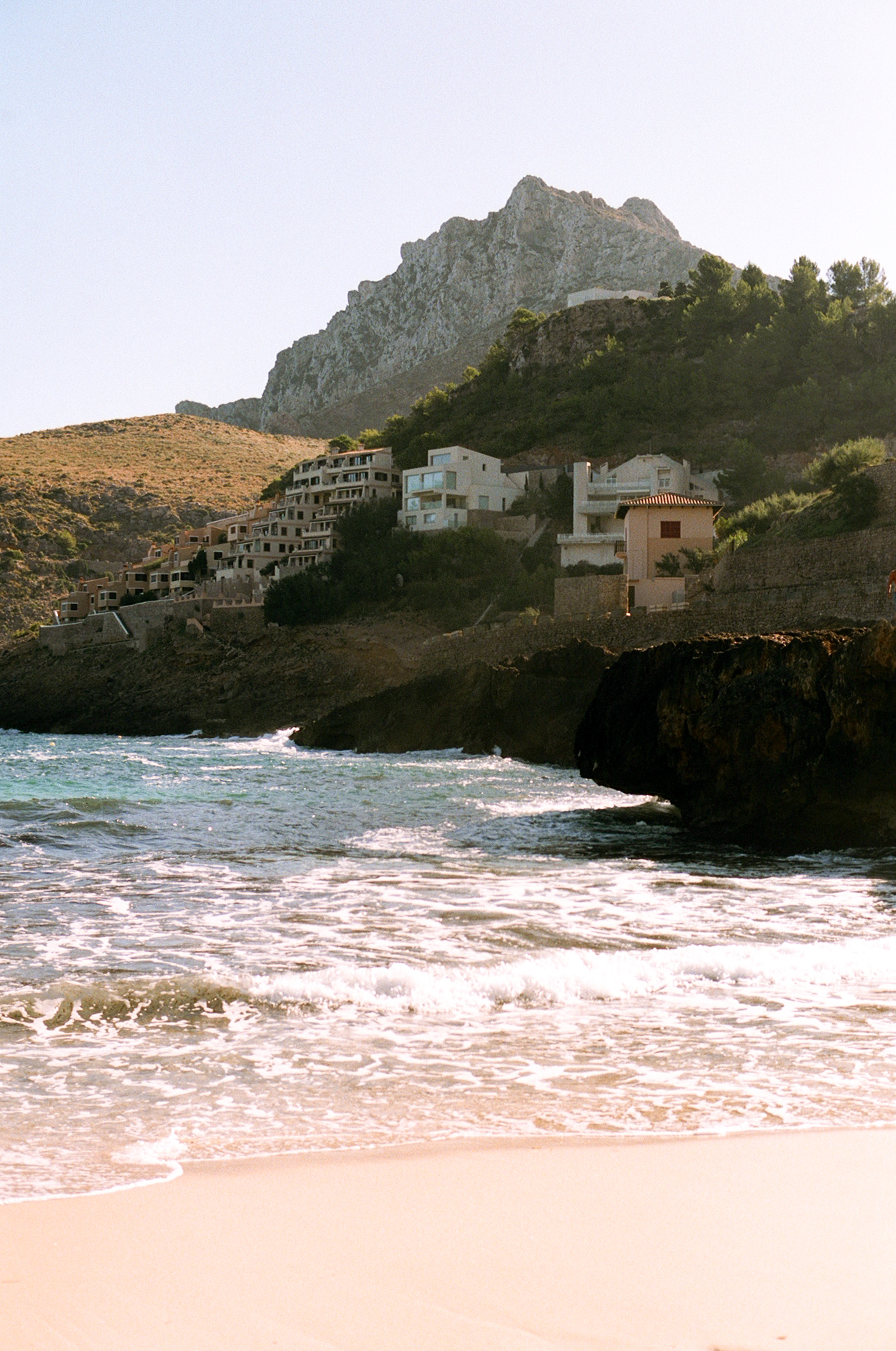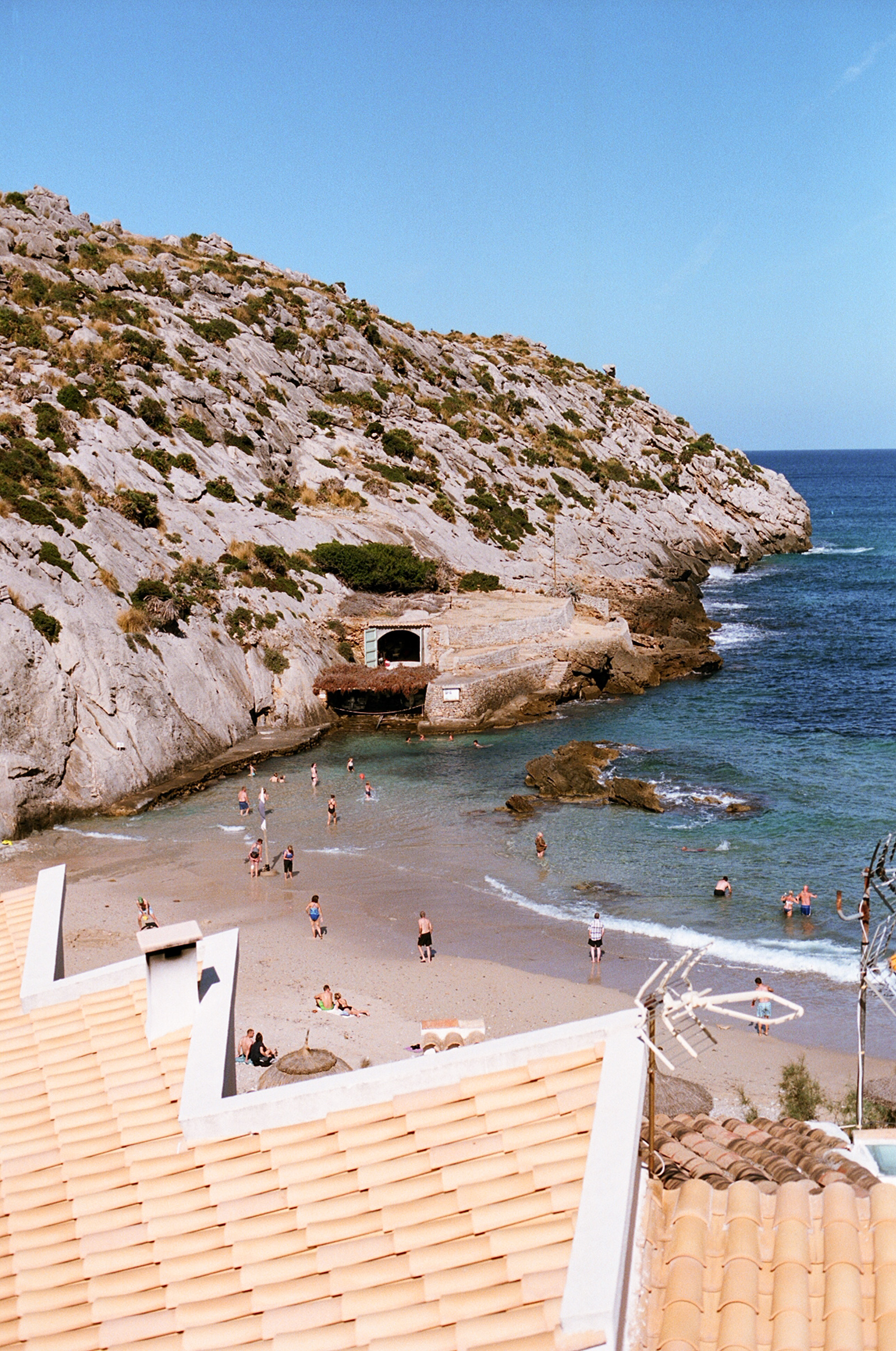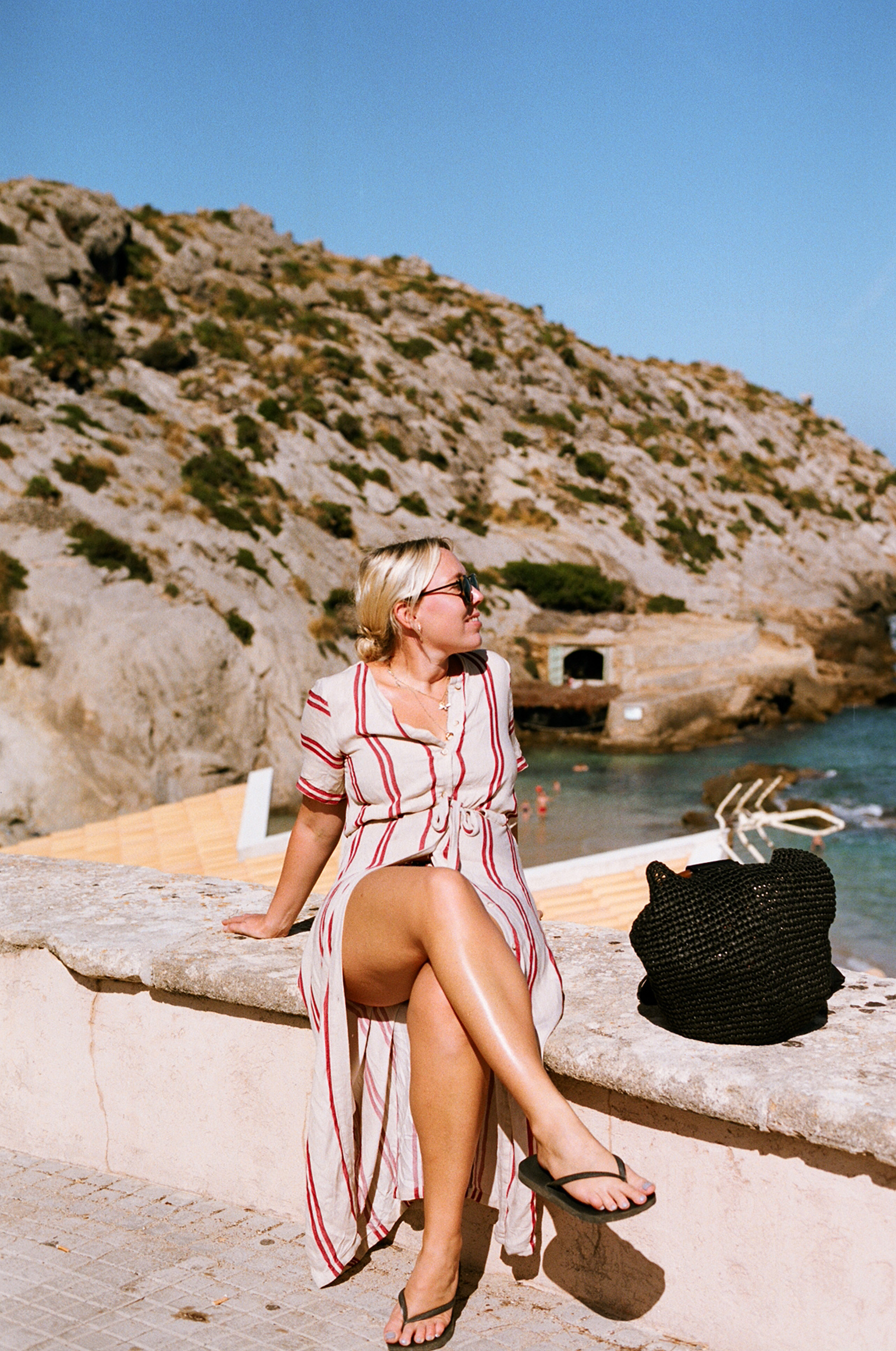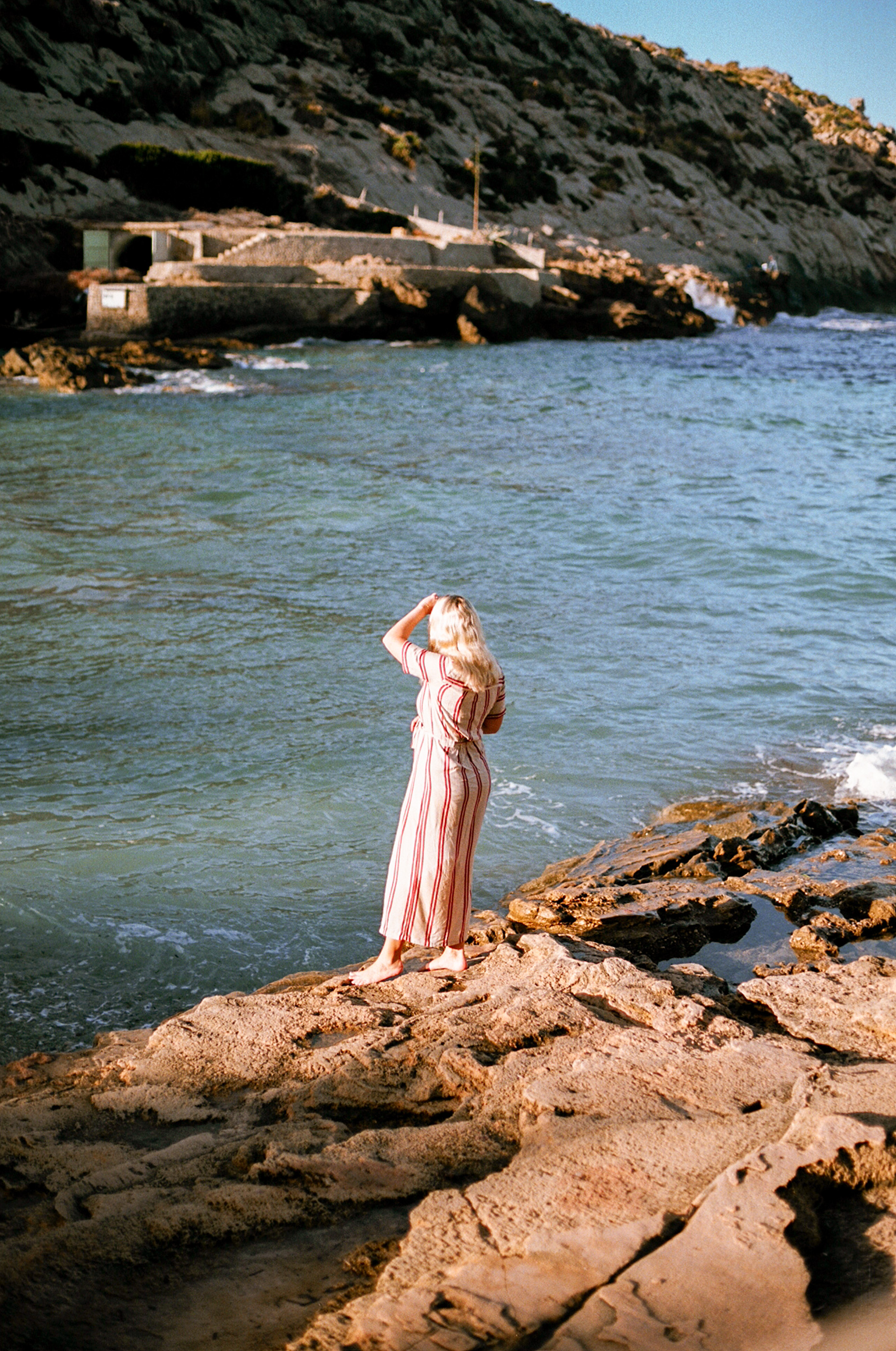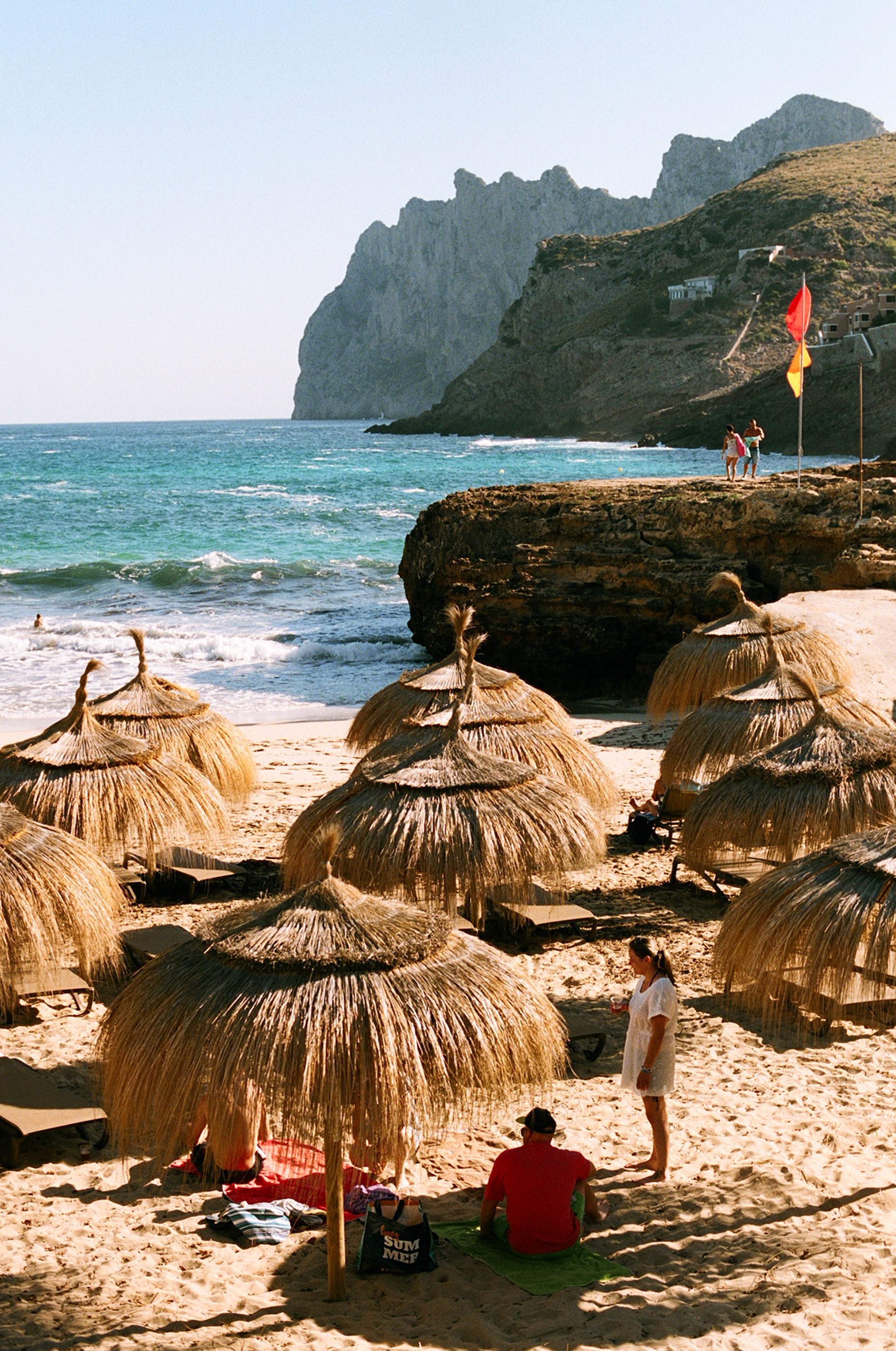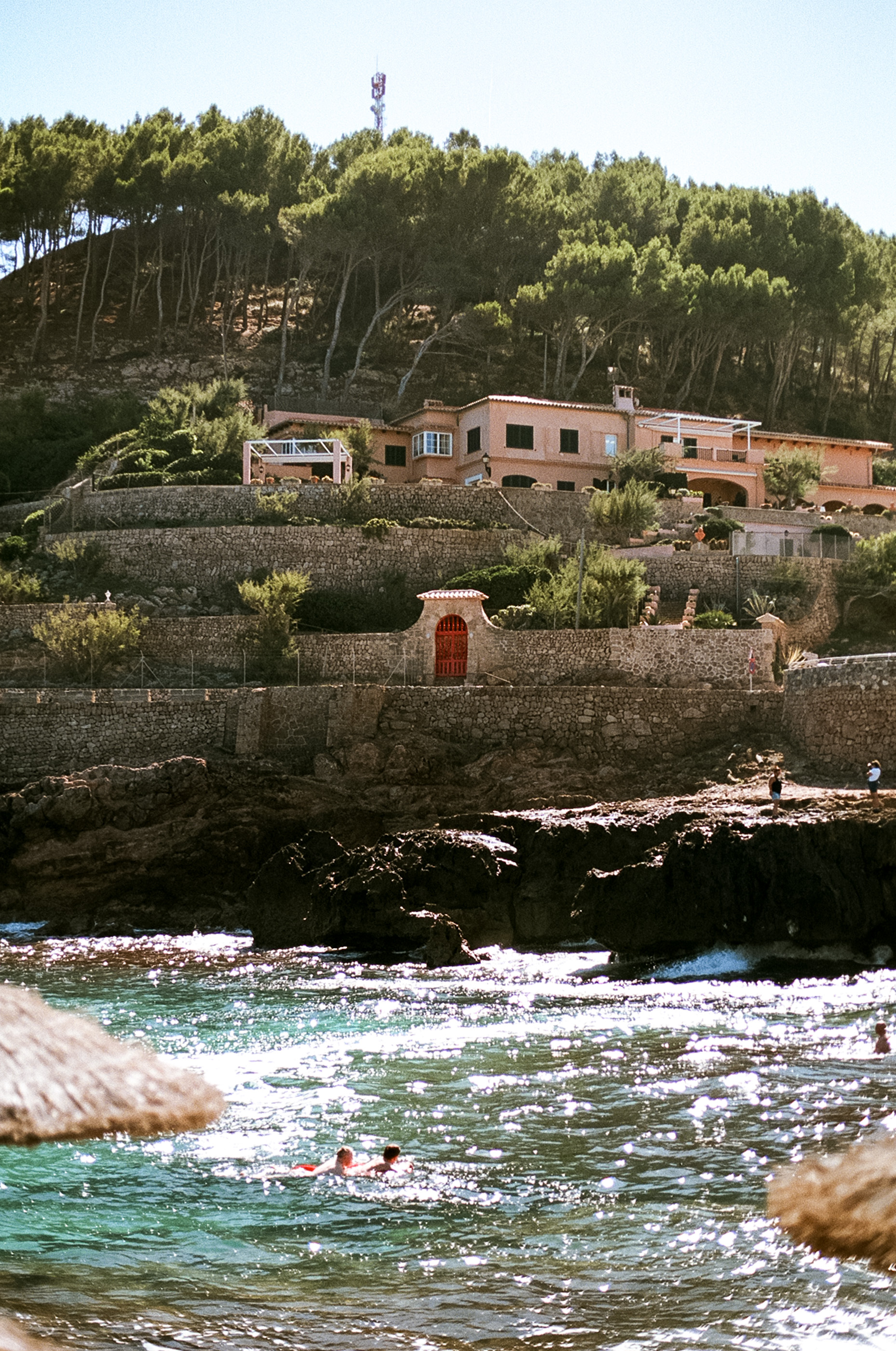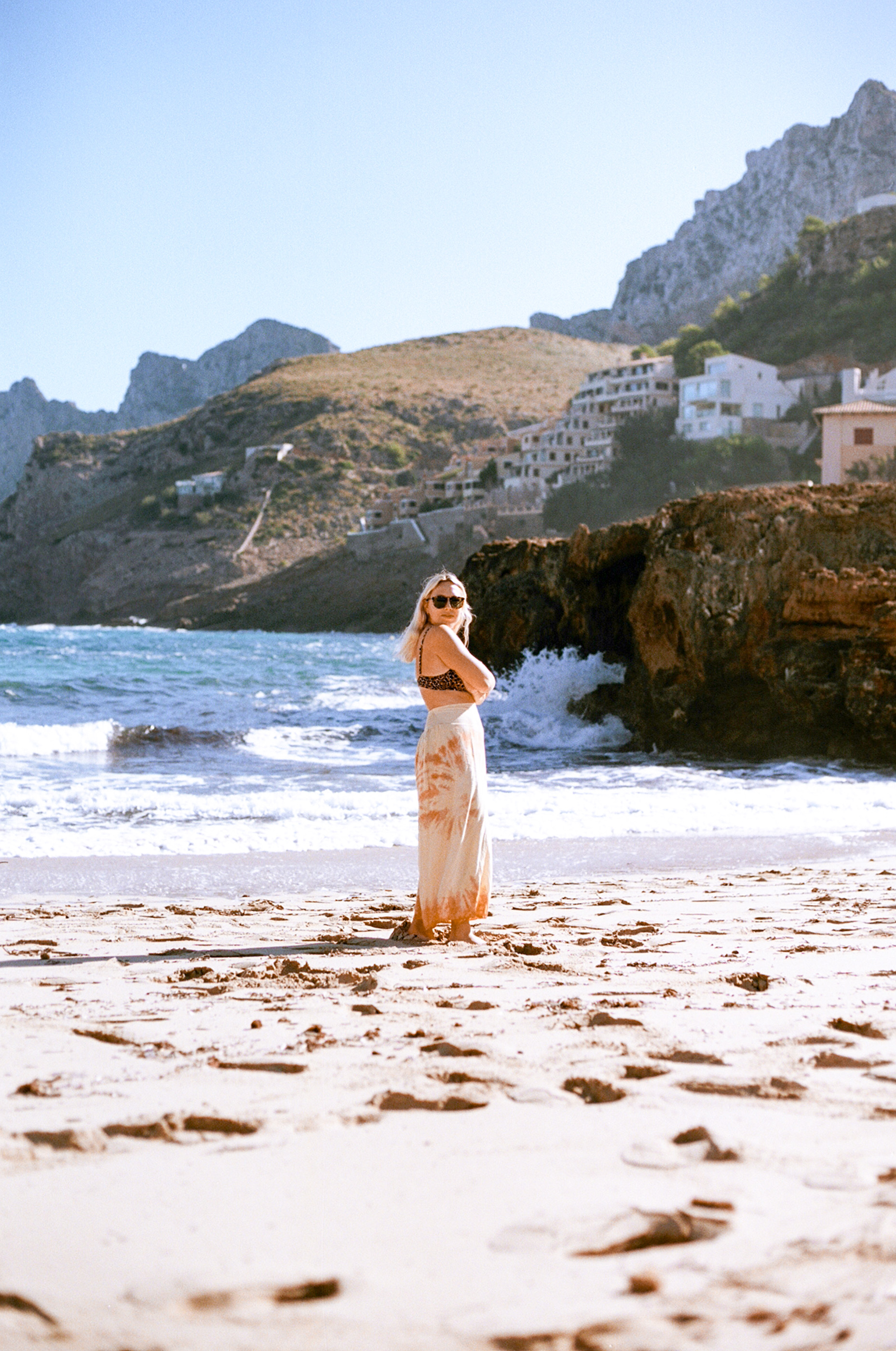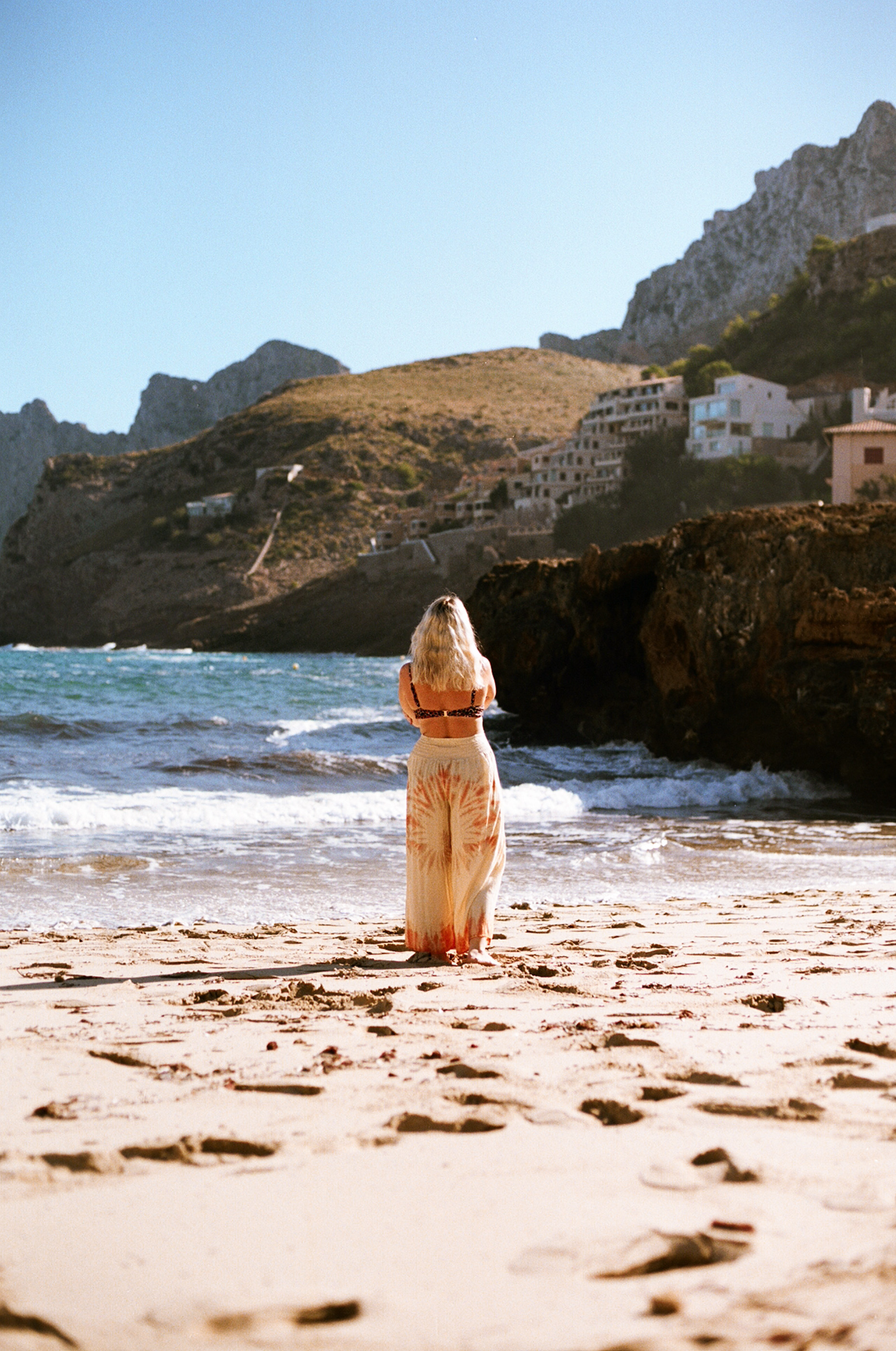 ---
–
CALA MOLINS & CALA BARQUES
–
Cala Molins and Cala Barques are two of the closest beaches to Pollenca that we visit, they sit on a cove with around 3 bays to choose from. Cala Molins is the most 'developed' with pretty straw sun shades and a lifeguard on side in case the waves get a little too much. Pepe's seafood restaurant is close by for a lunch time break and some fresh squid, a highly recommended casual lunch spot.
Cala Barques is just around the corner, and offers something a little more rustic than Cala Molins, I personally love the little built in boat sheds and the rocky edges that surround the bay. The view from the top is also well worth a photo, with not only views of the crystal waters but also of the eagle shaped cliffs to the right.
---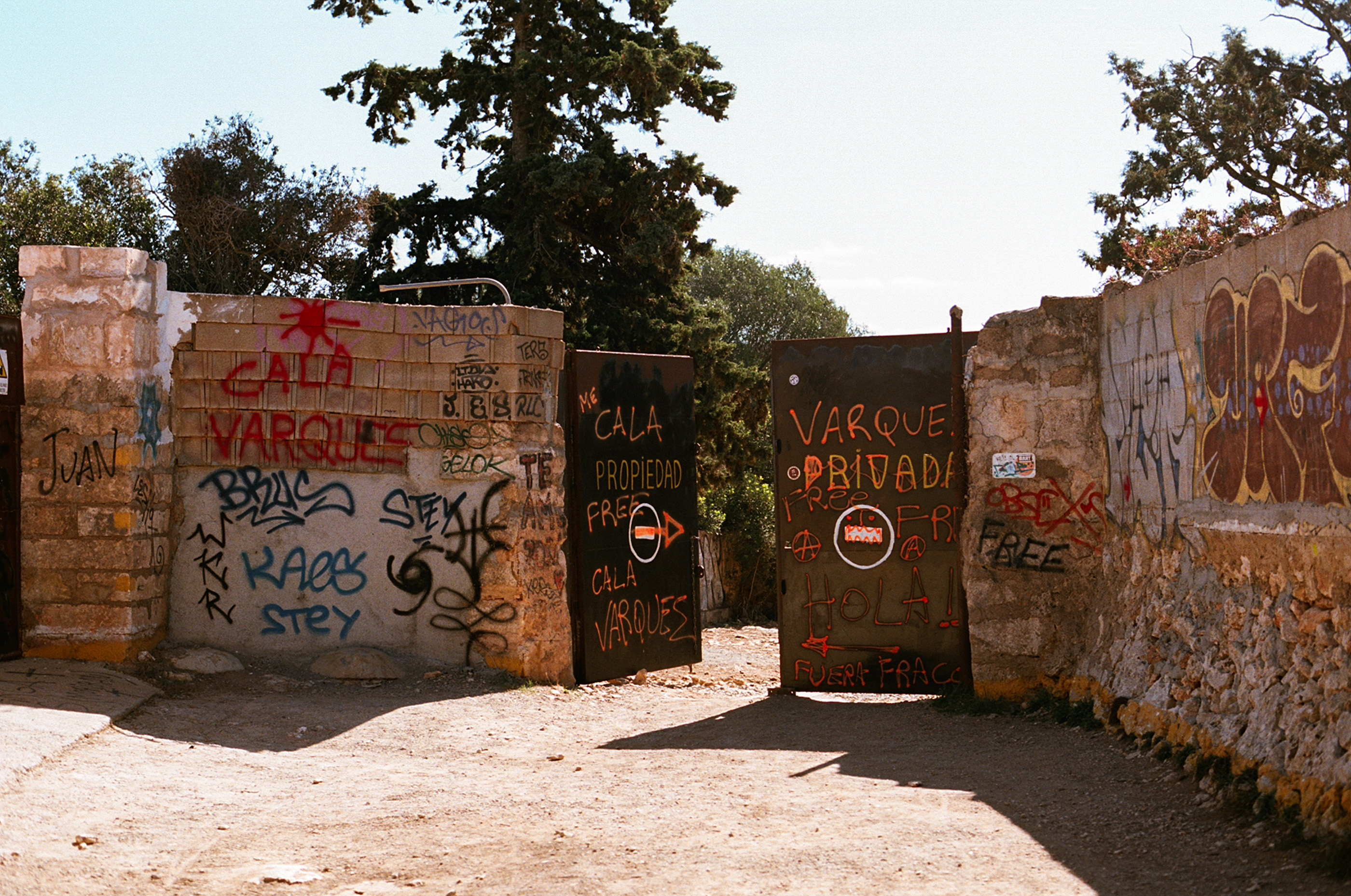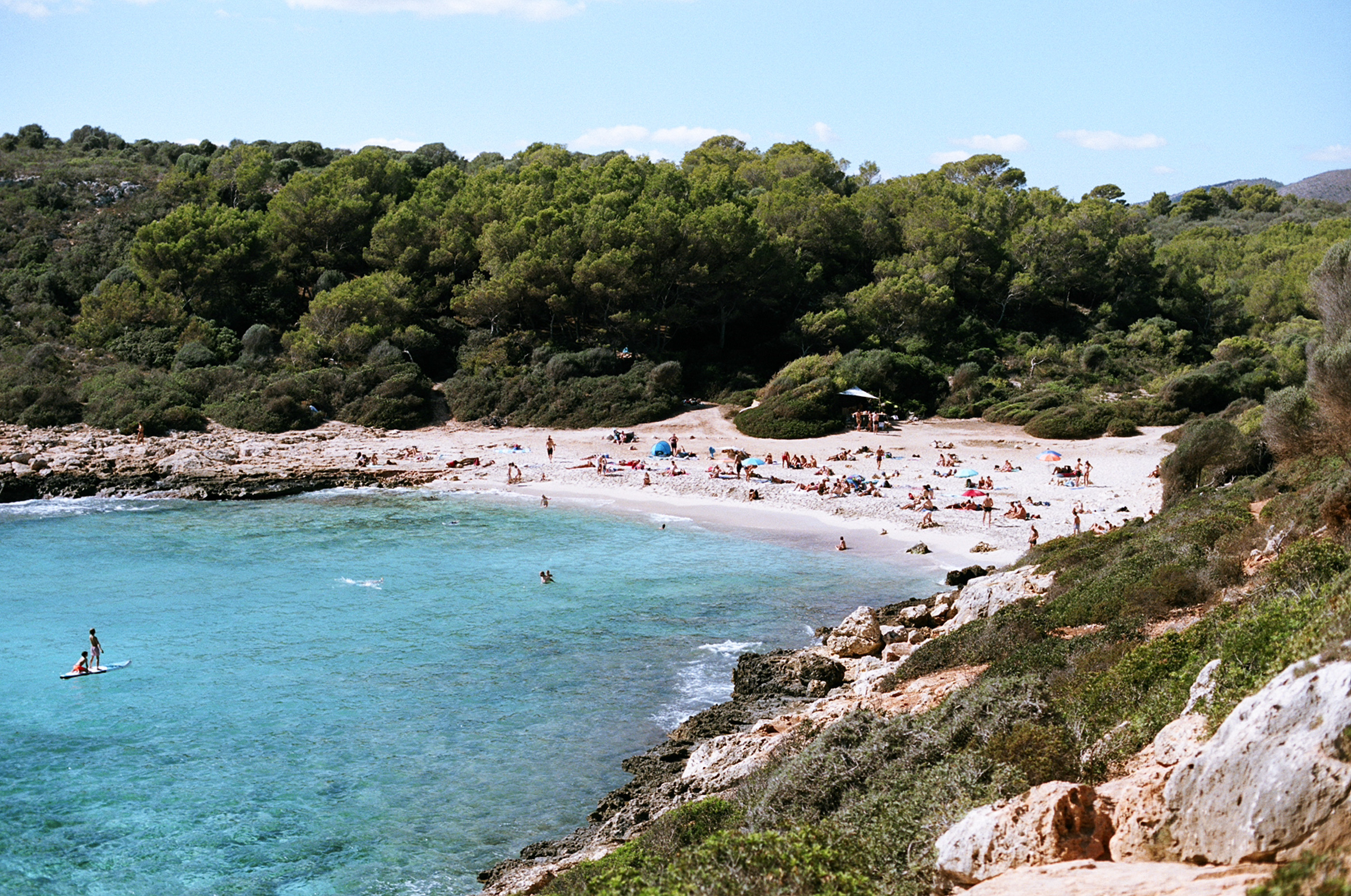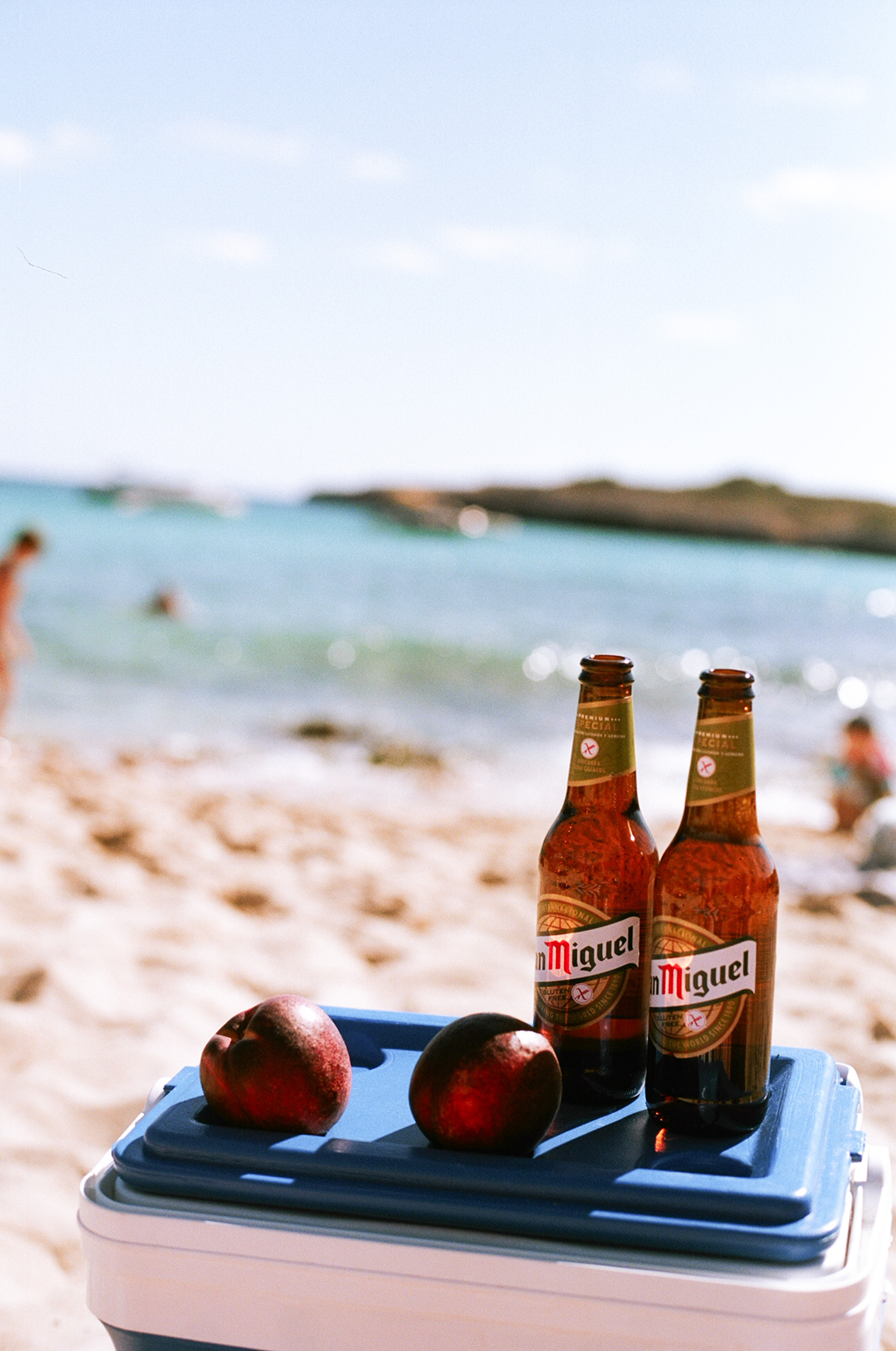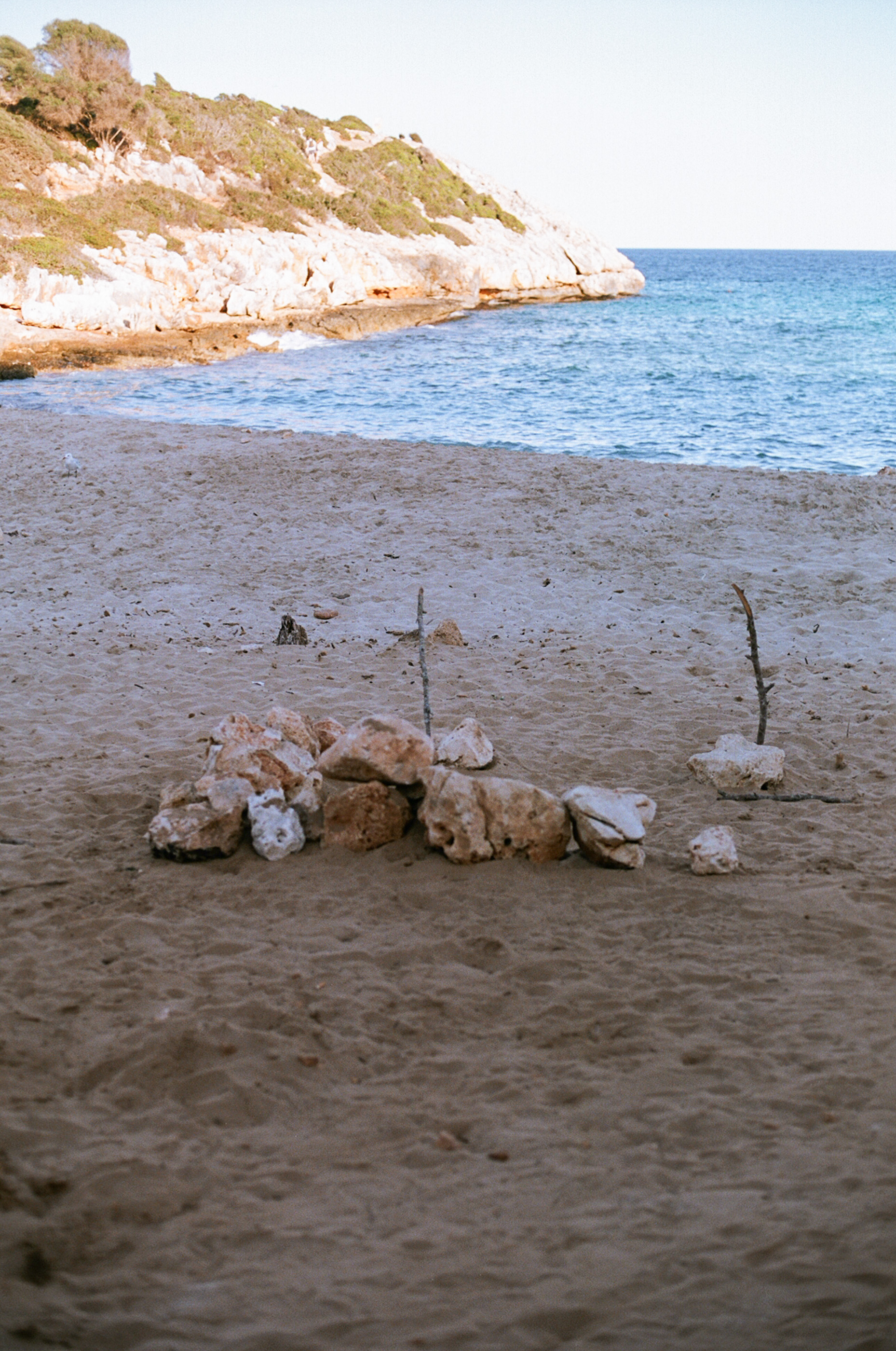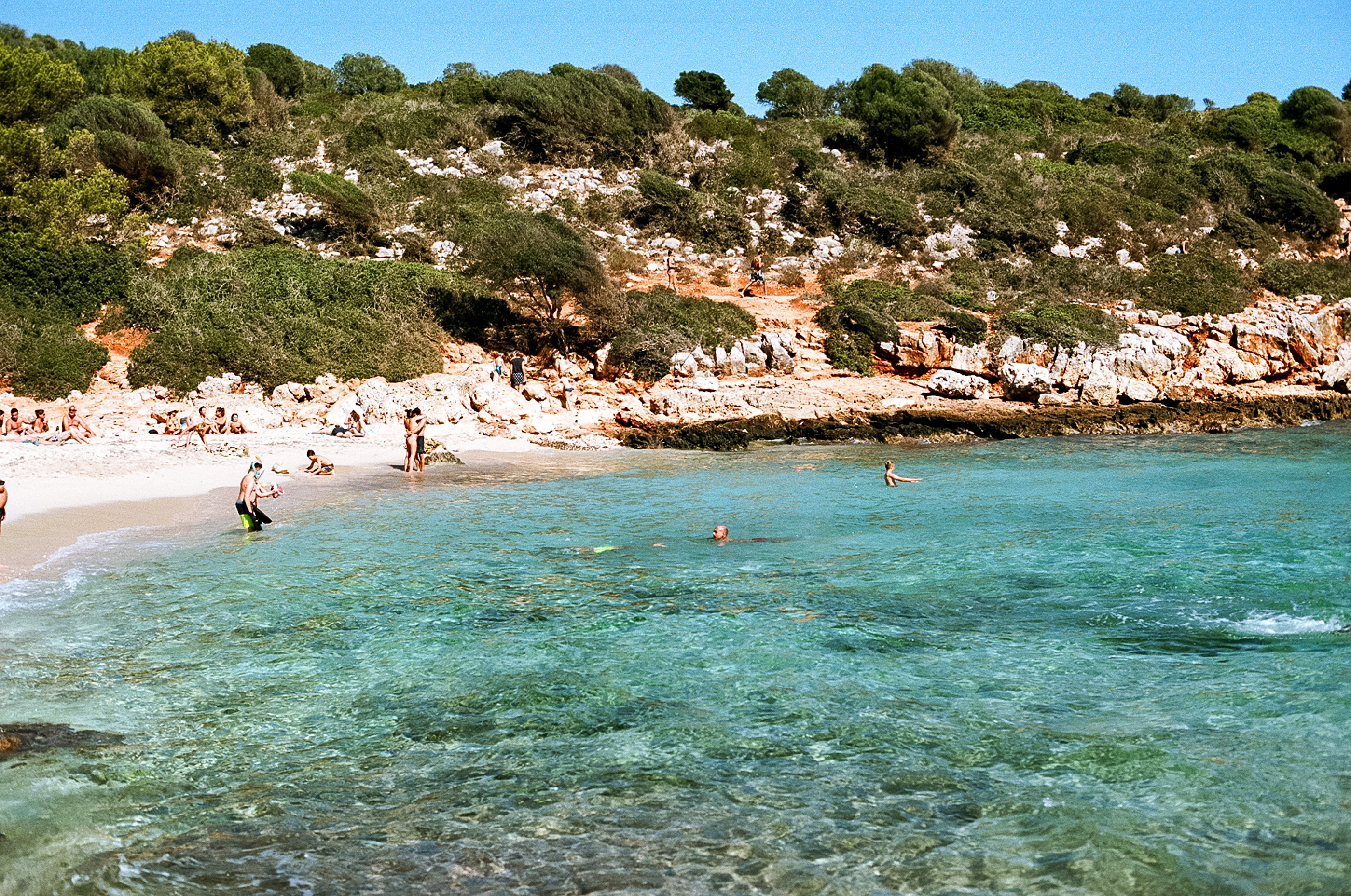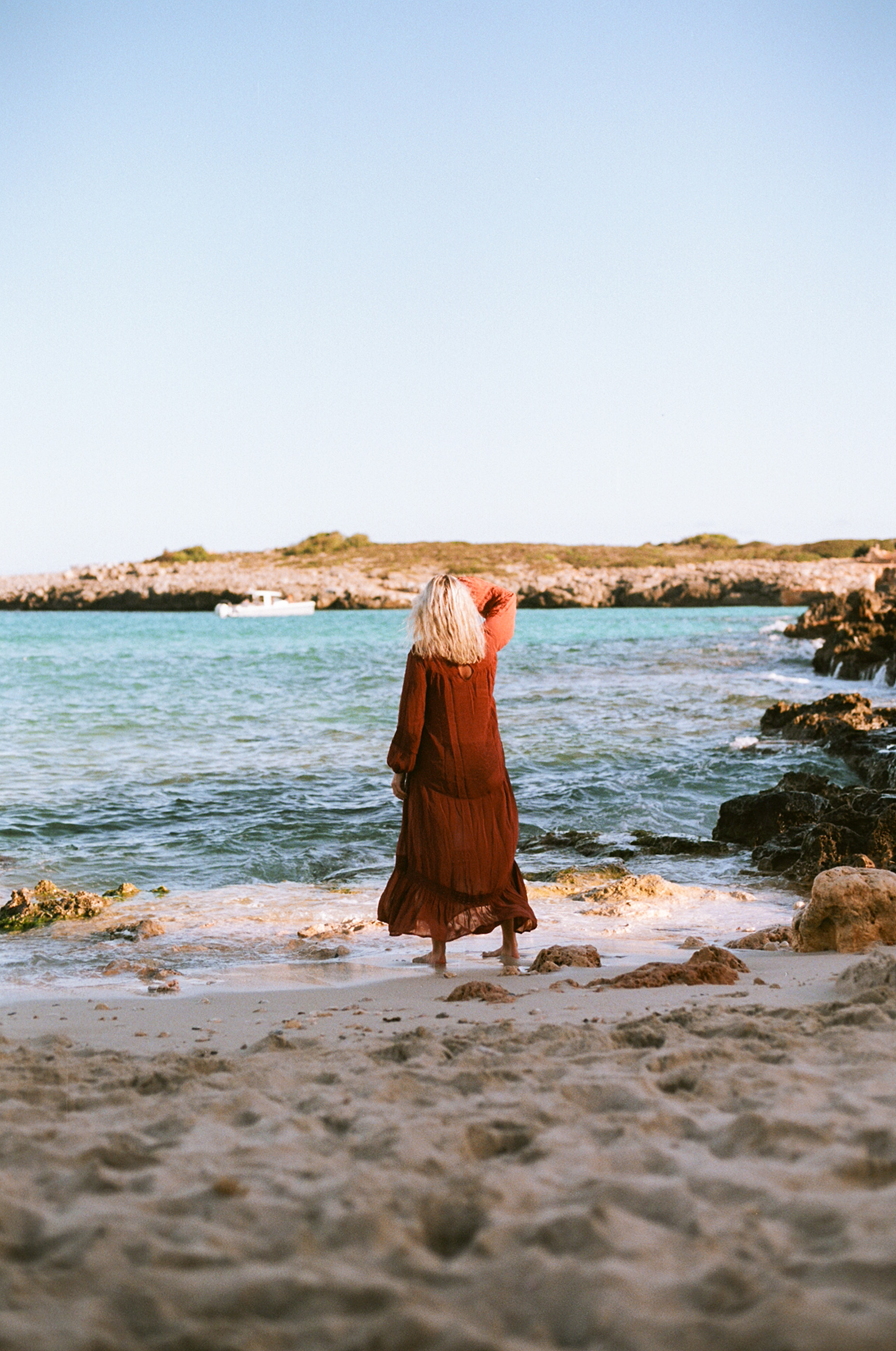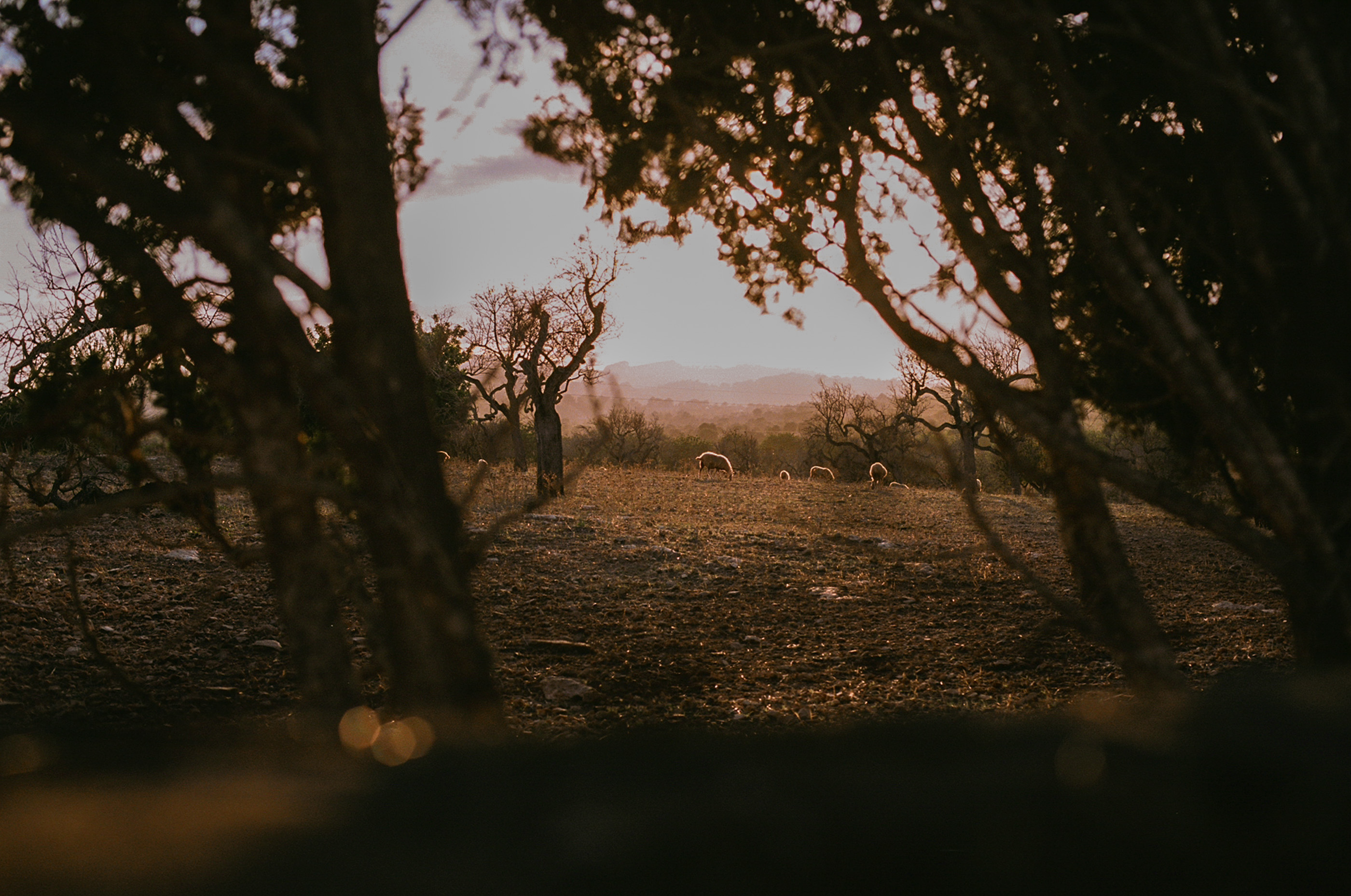 ---
–
CALA VARQUES
–
Perhaps our biggest adventure of the week was to Cala Varques. A beach well worth a visit, but definitely requiring some preparation. I was expecting to find an empty beach and crystal waters to ourselves after reading other blogs, but needless to say sadly the secret is out. Cala Varques, despite the ominous 45 minute walk / hike down, is no longer a secret beach. That said it's still magical and it's crystal waters are at their best when you take a cliff jump off of the far edge of the bay … I jumped a fair few meters off (petrifying, it took me so long to jump I built up a crowd) and it was so much fun.
Whilst some reviews mentioned being able to drive down a gravel path to reach Cala Varques, the reality is that road is private and locked to avoid public use, instead you'll find a little side road with plenty of cars parked. From there you'll walk around 25 minutes until you reach the 'climb' down. It's not steep, but with a cool box, flip flops and a trolly of towels it was hard work. Pack light. Use a back pack. And Wear trainers.
Or if you've got a boat … sail there.
---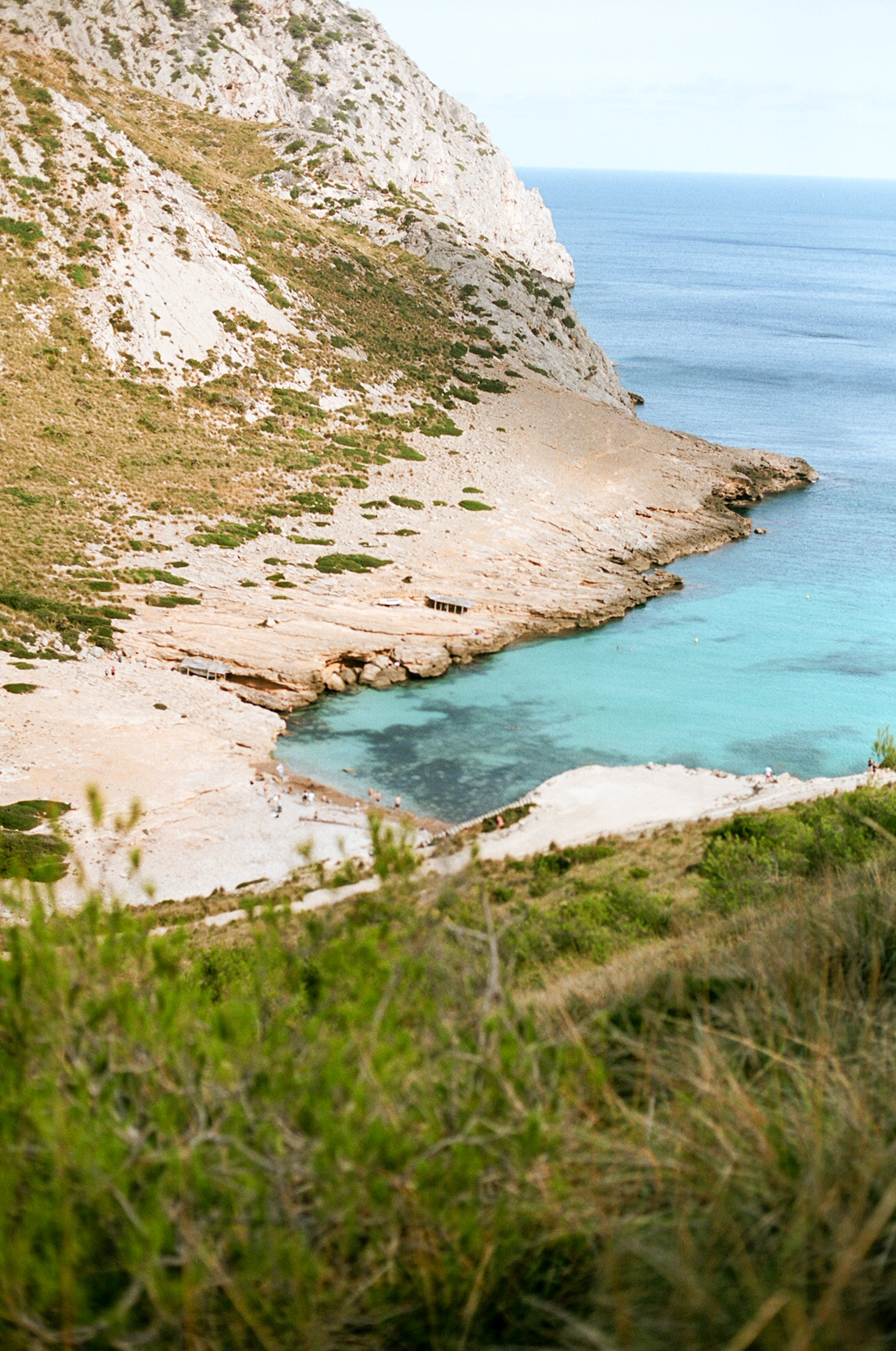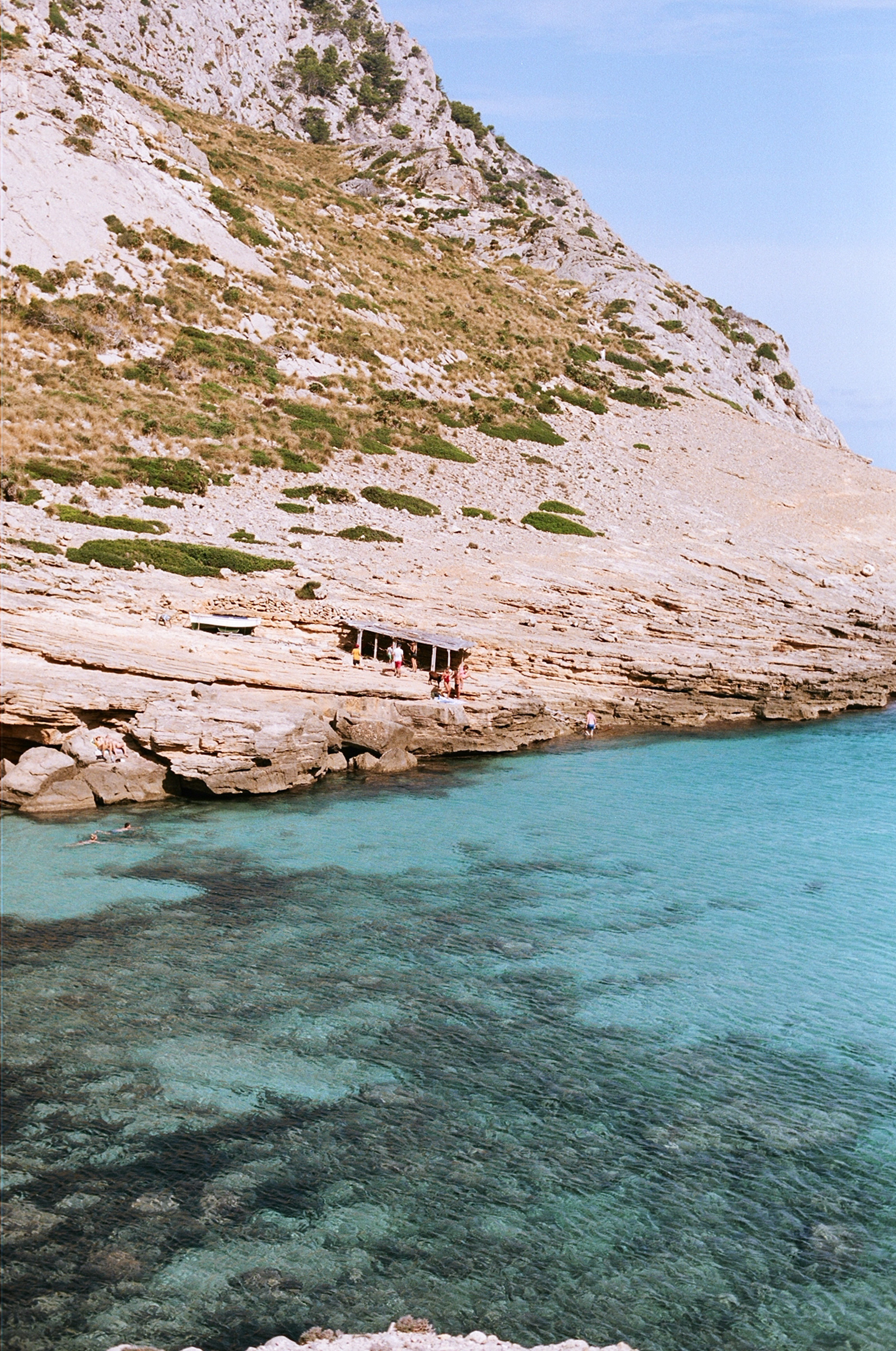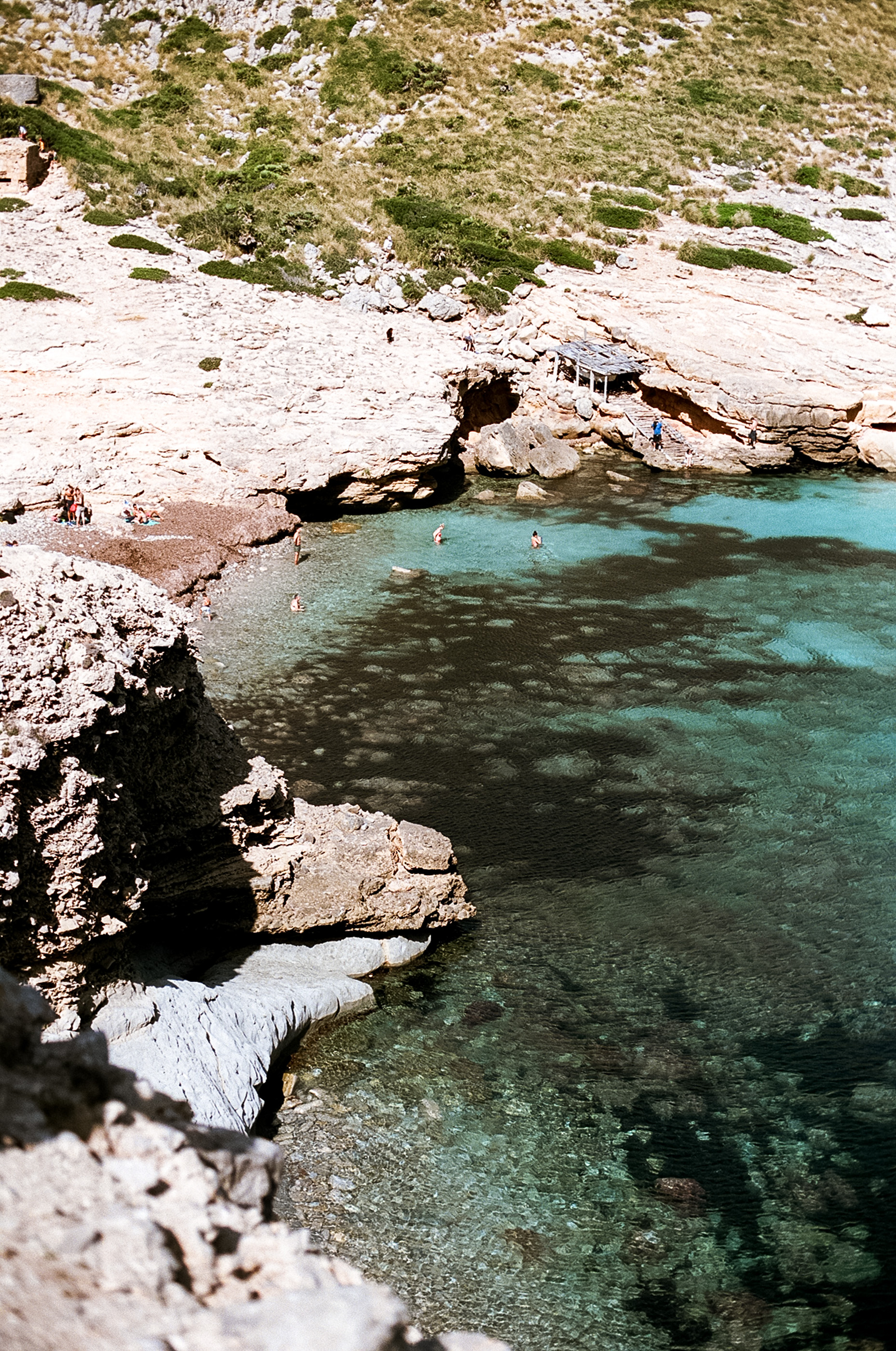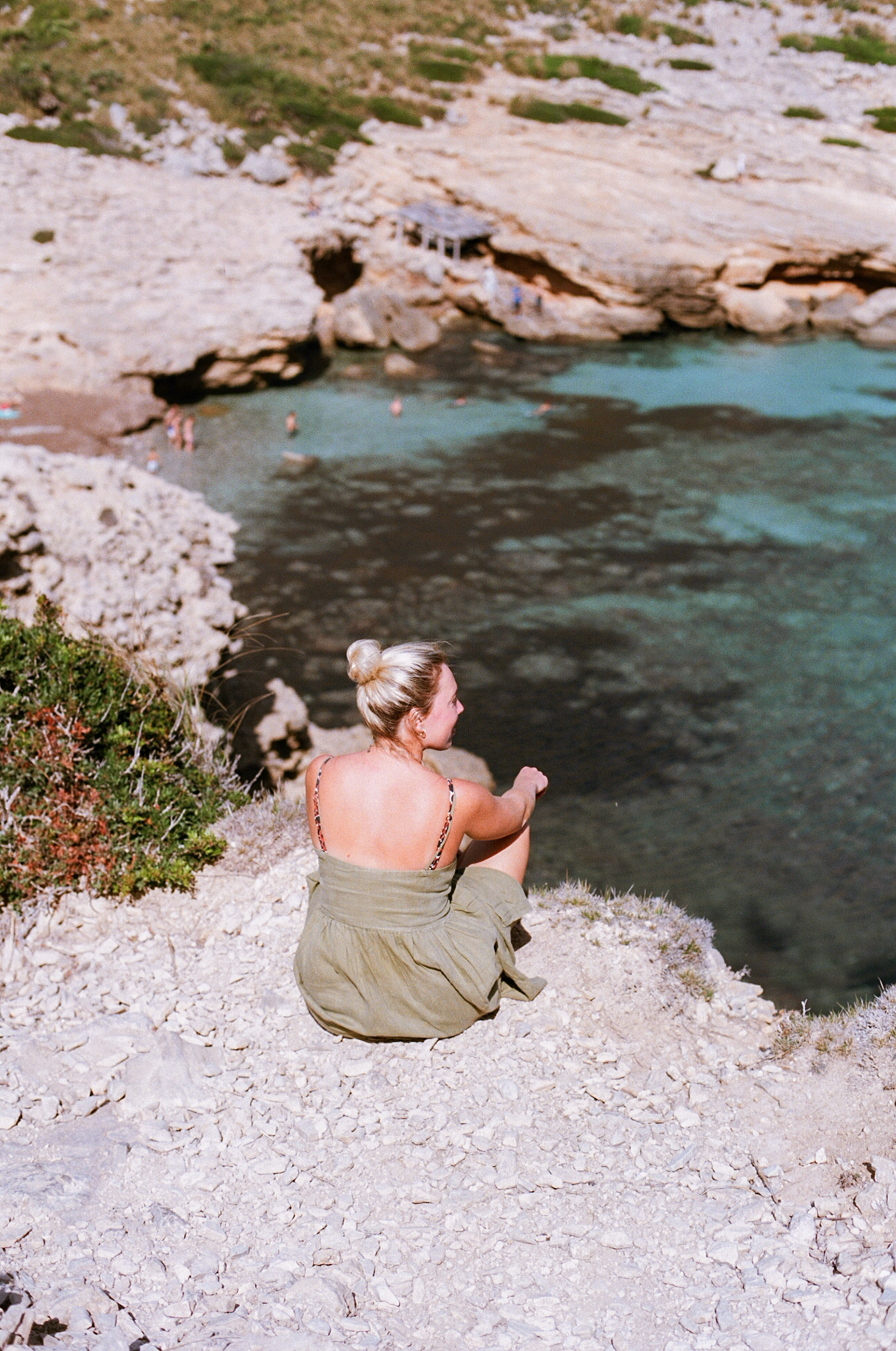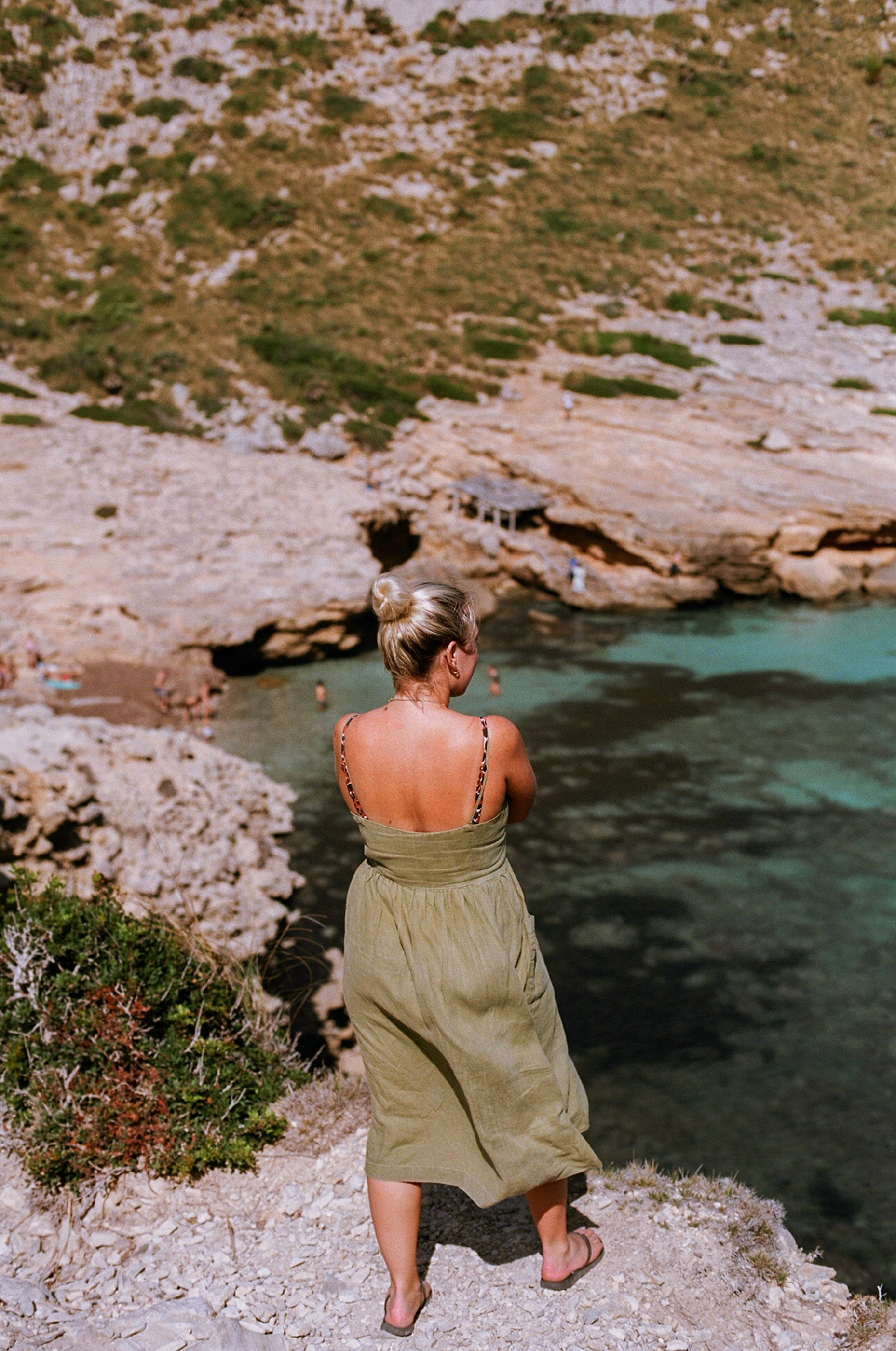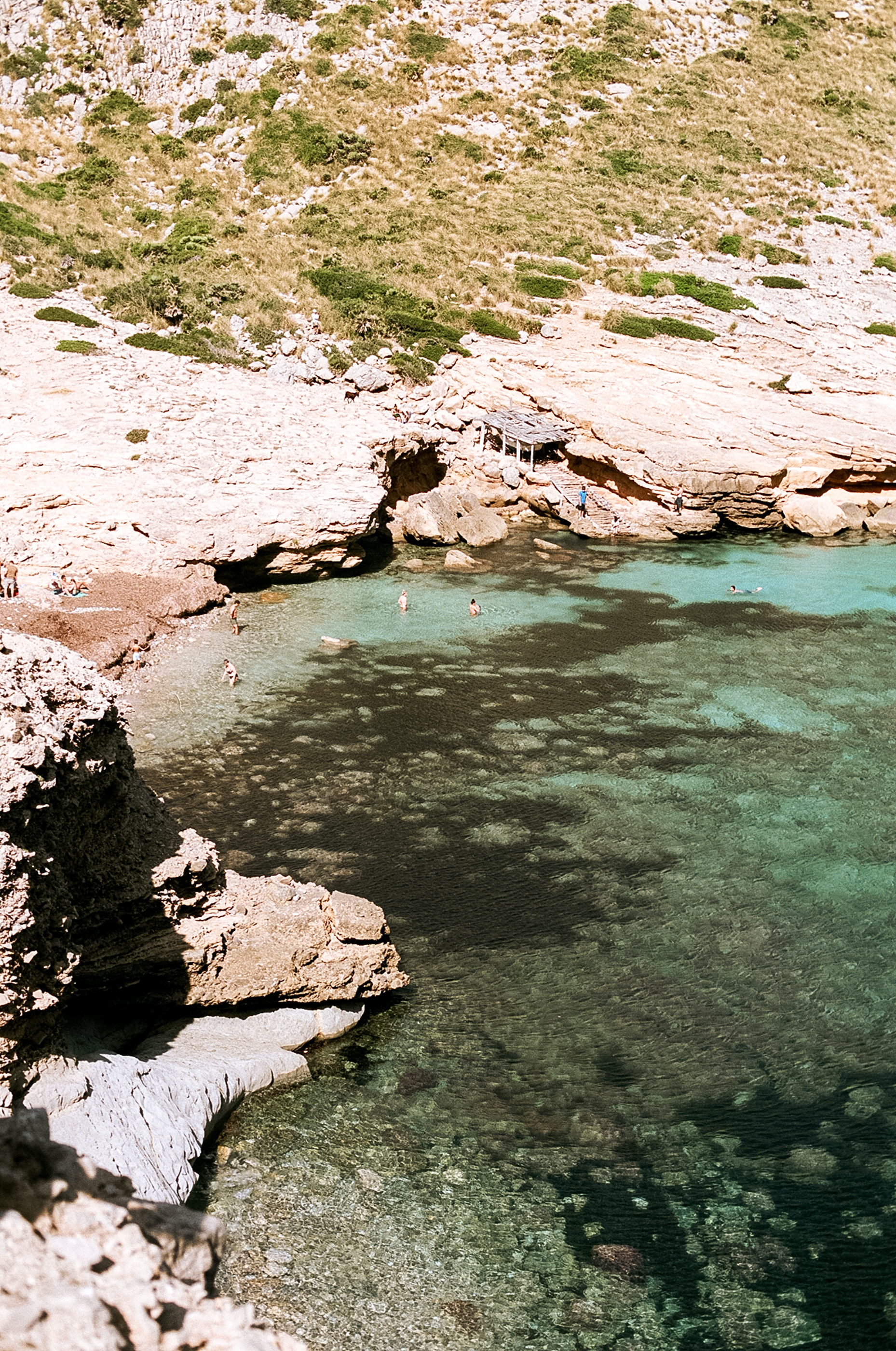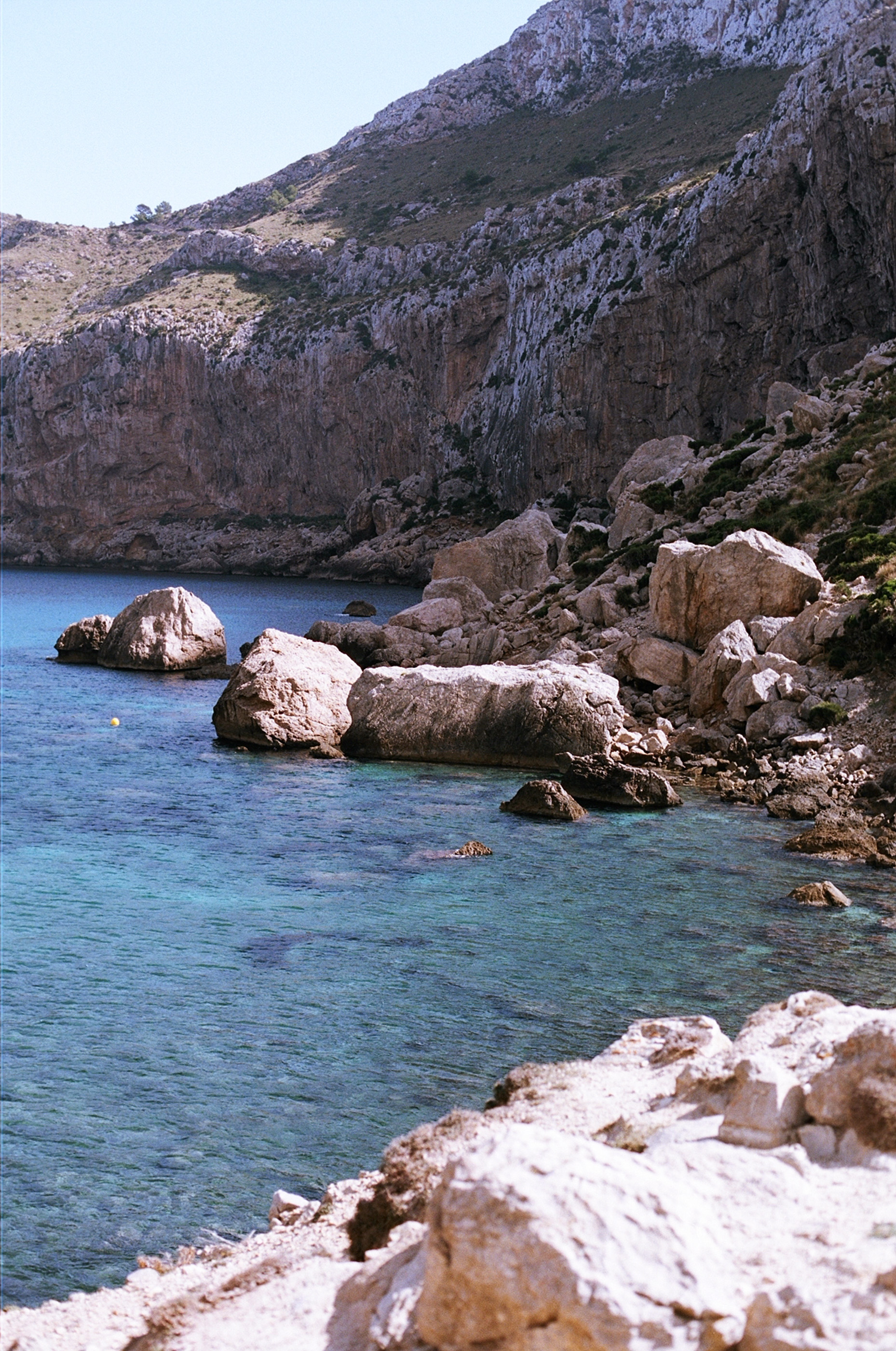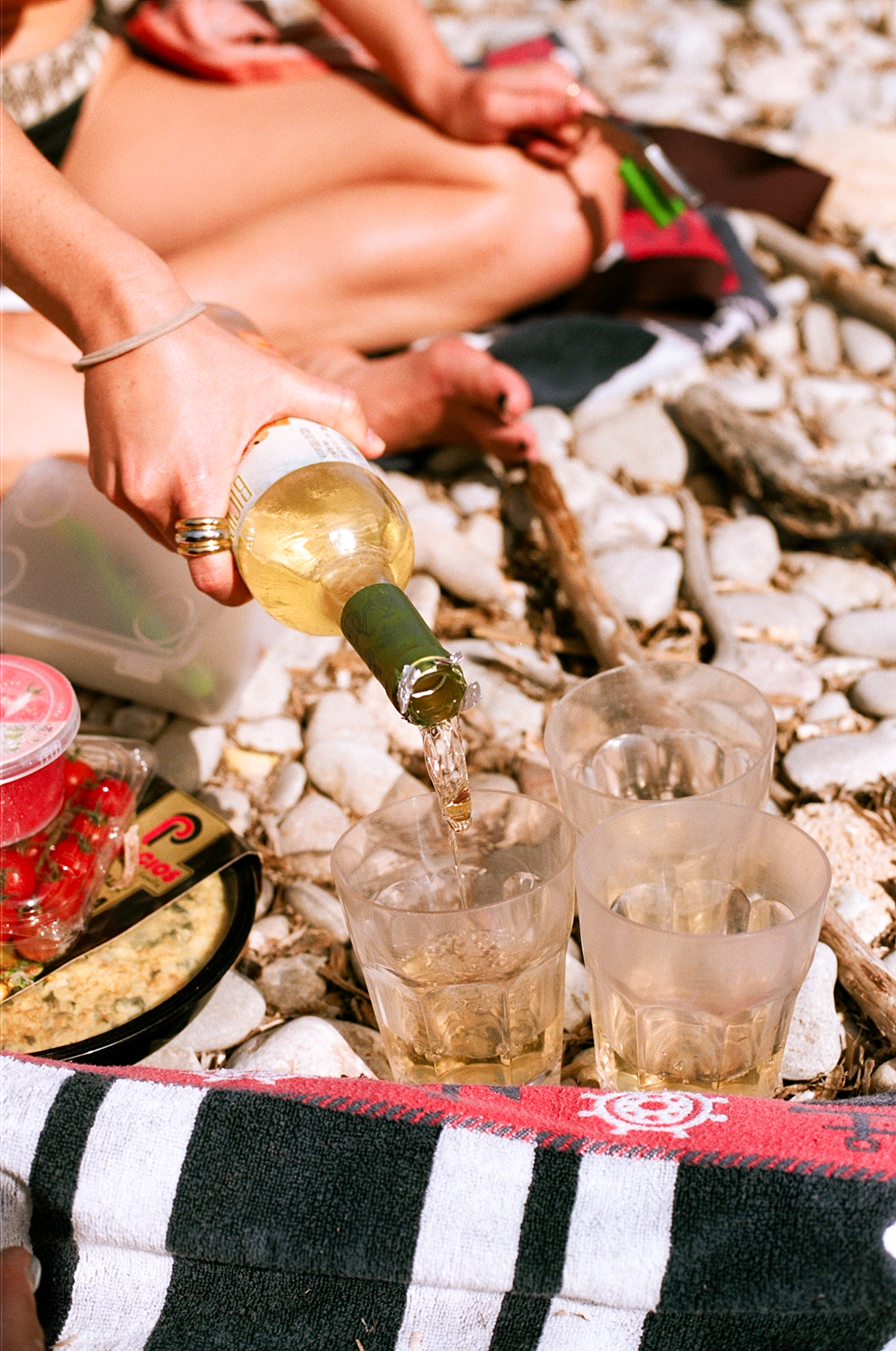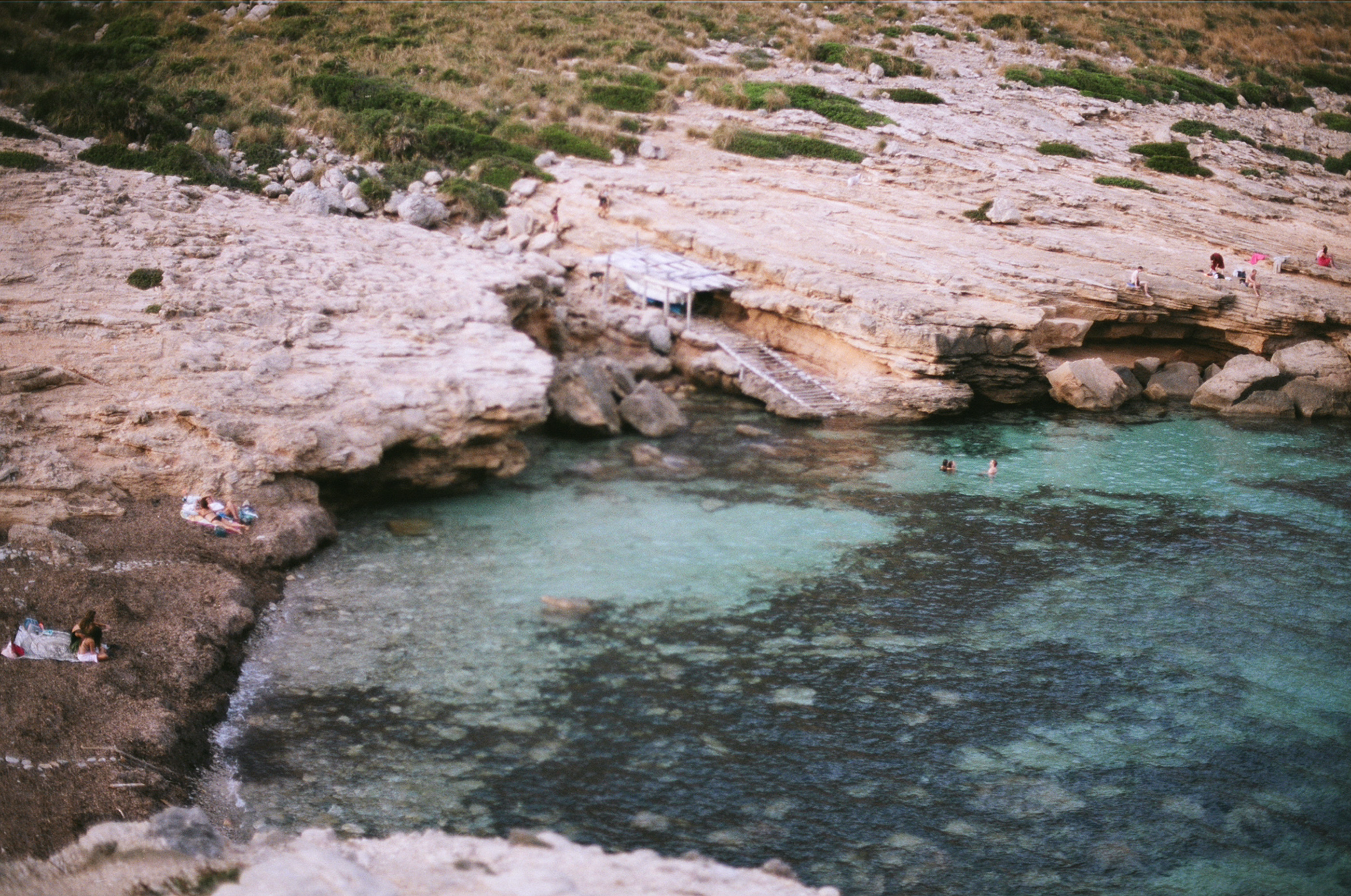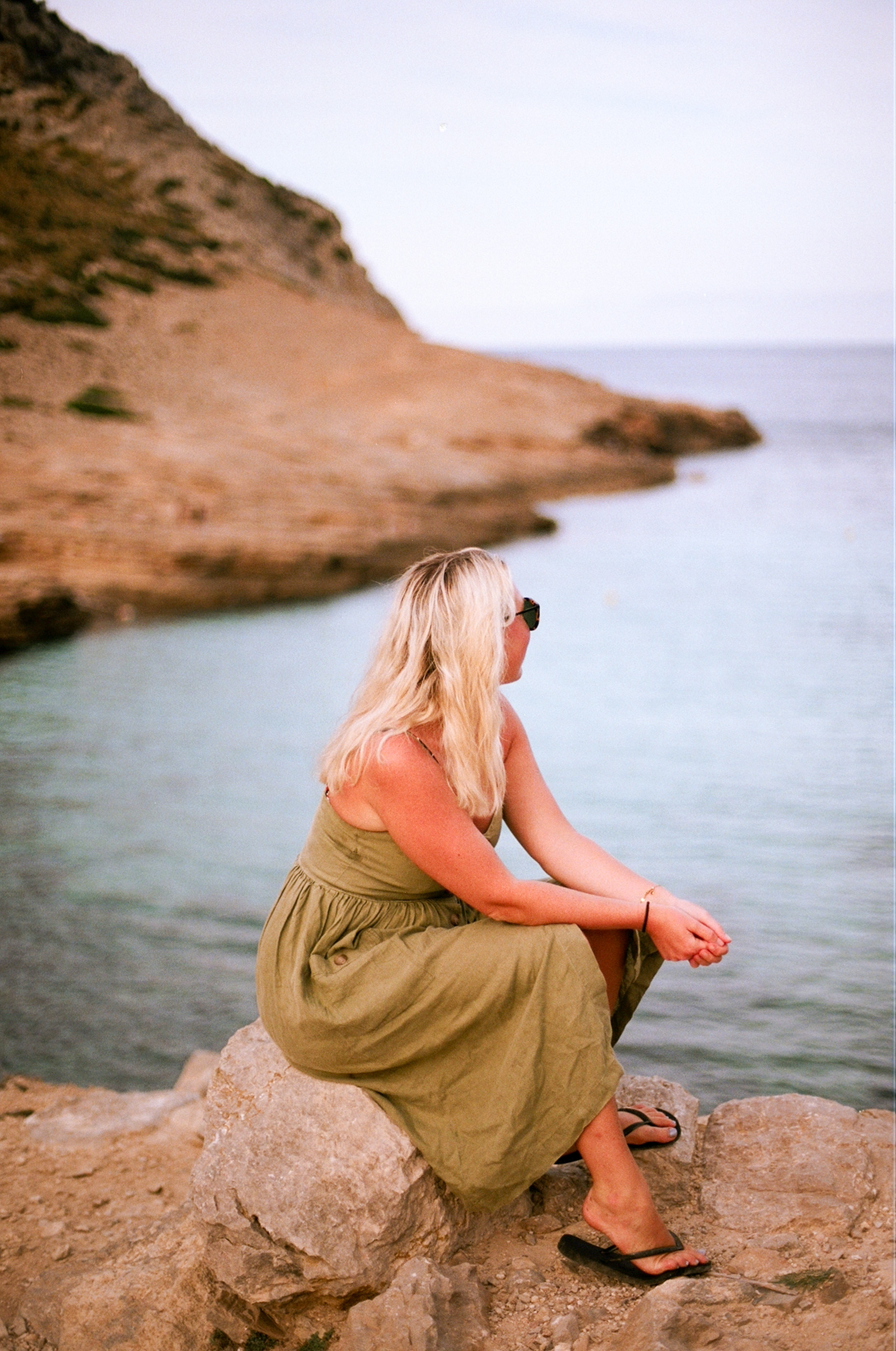 ---
–
CALA FIGUERA
–
Our second biggest beach adventure was Cala Figuera which we visited on our final day. Whilst the beach is much closer to the road, the parking on the side of this steep cliff is somewhat ominous. If you have a 4×4 you'll be fine, but with our little run around it took an awful long time to find a space we could safely park without the car getting stuck in a ditch. The climb down was a little less clear once the obvious path came to an end, but once we realised we simply needed to follow the rocky terrain across the mountain, we soon found our path down.
This beach is a pebble beach so definitely less comfortable than some of the other sandy terrains we discovered, and it is home to 3 or 4 goats who are not afraid to make themselves at home on your picnic blanket  … but despite that, the crystal clear blue waters truly take your breath away, and that alone makes it worth a visit. The water is entirely clear and just a magnificent blue from the top.
---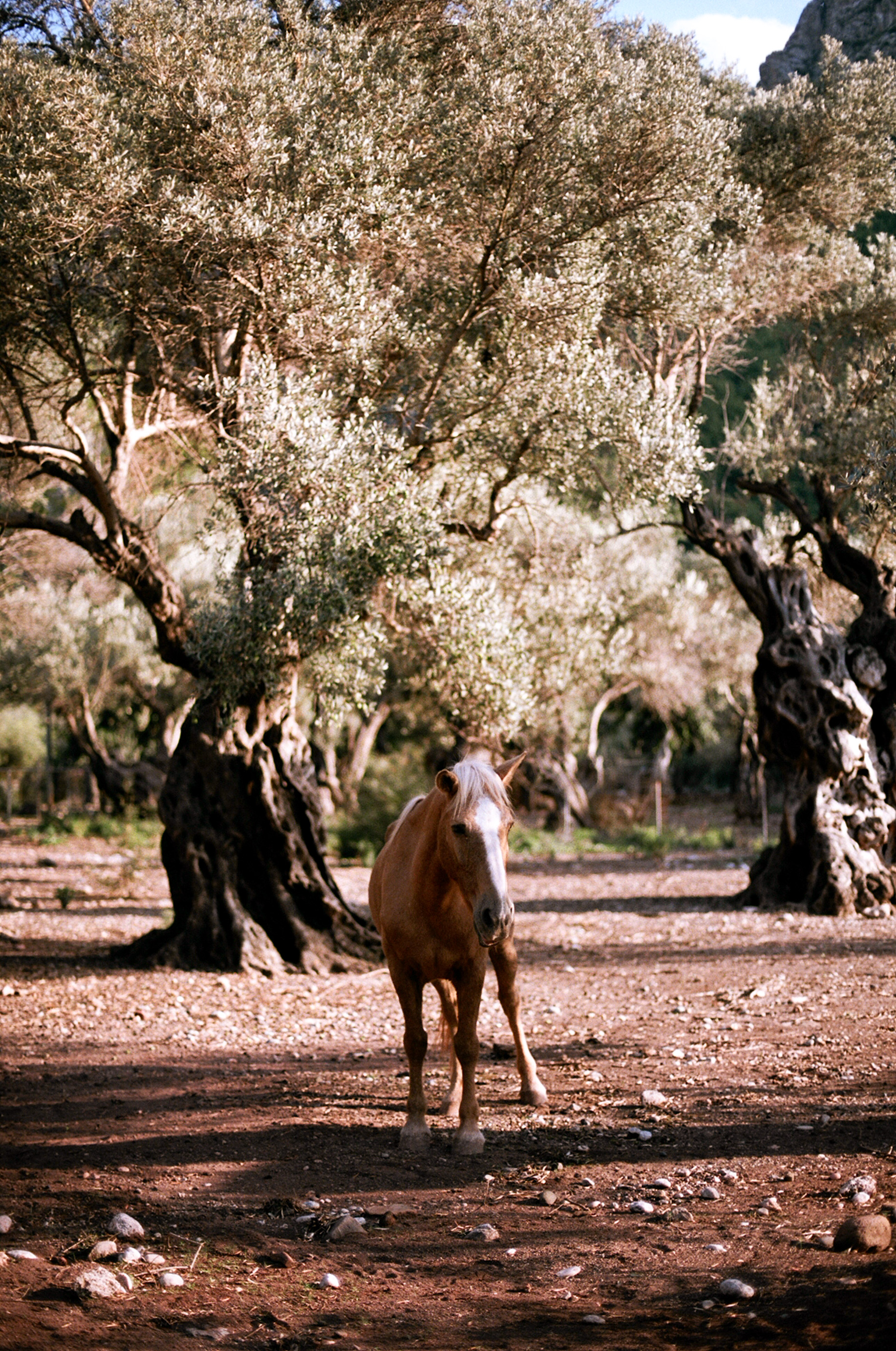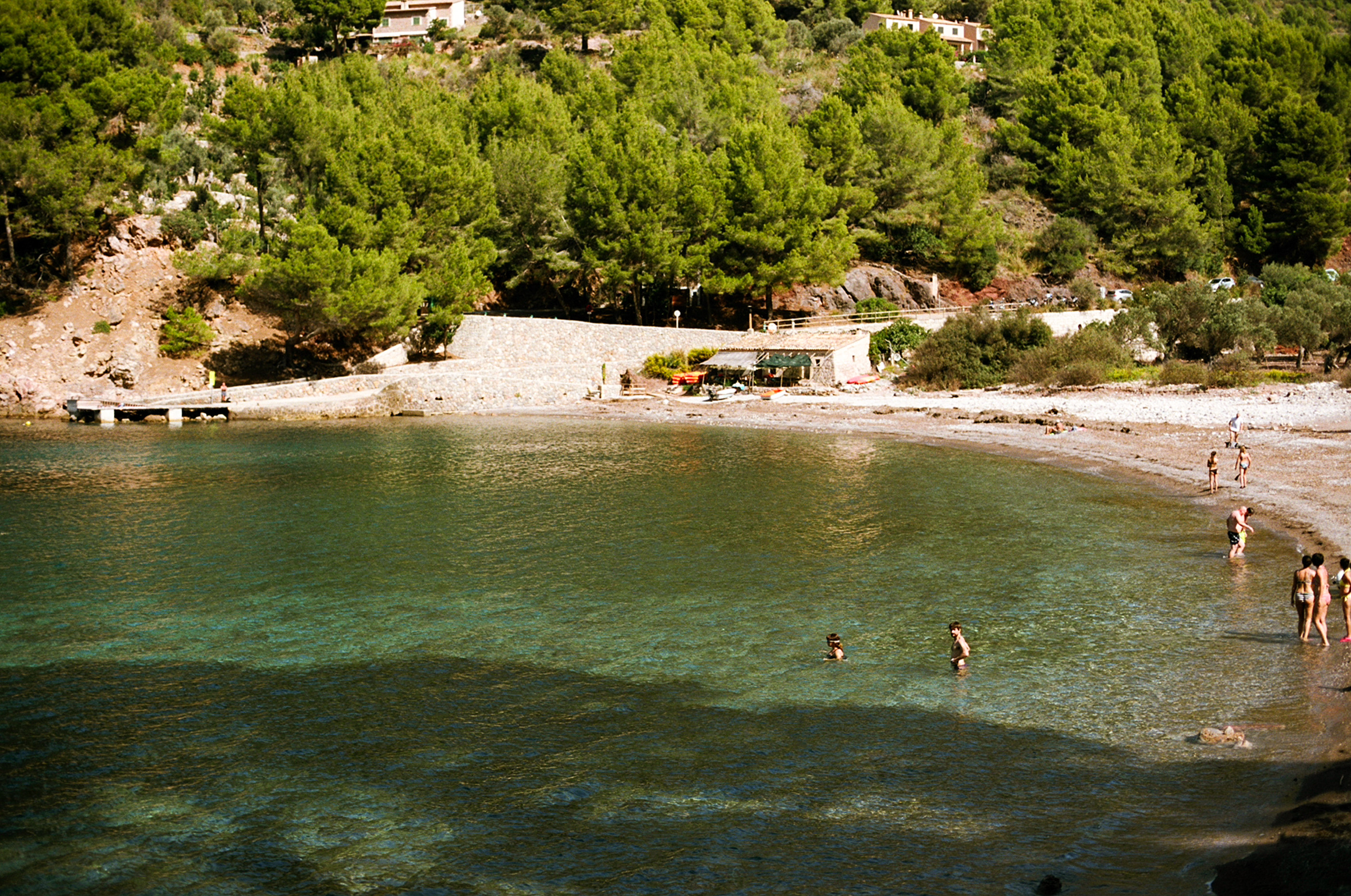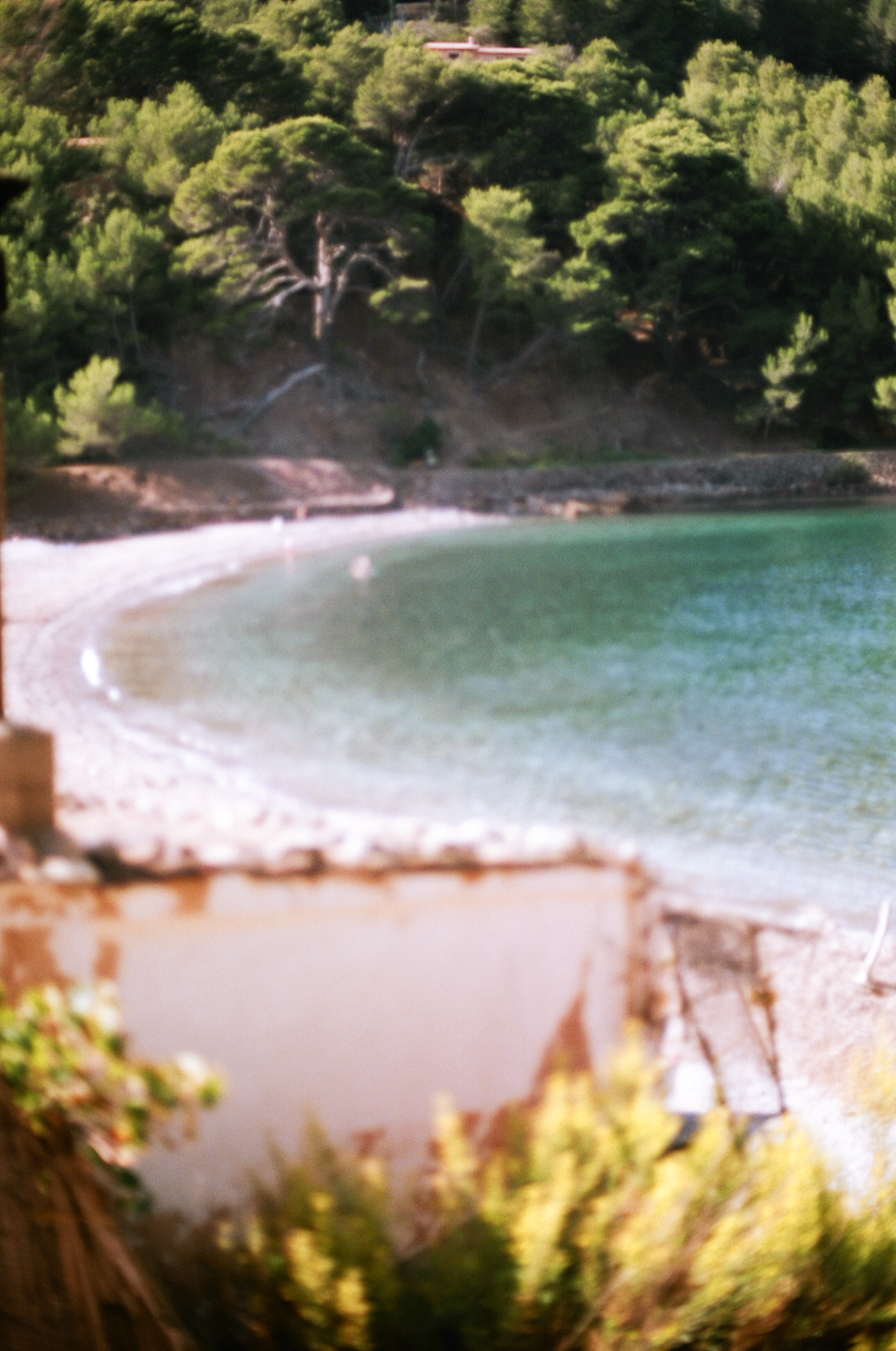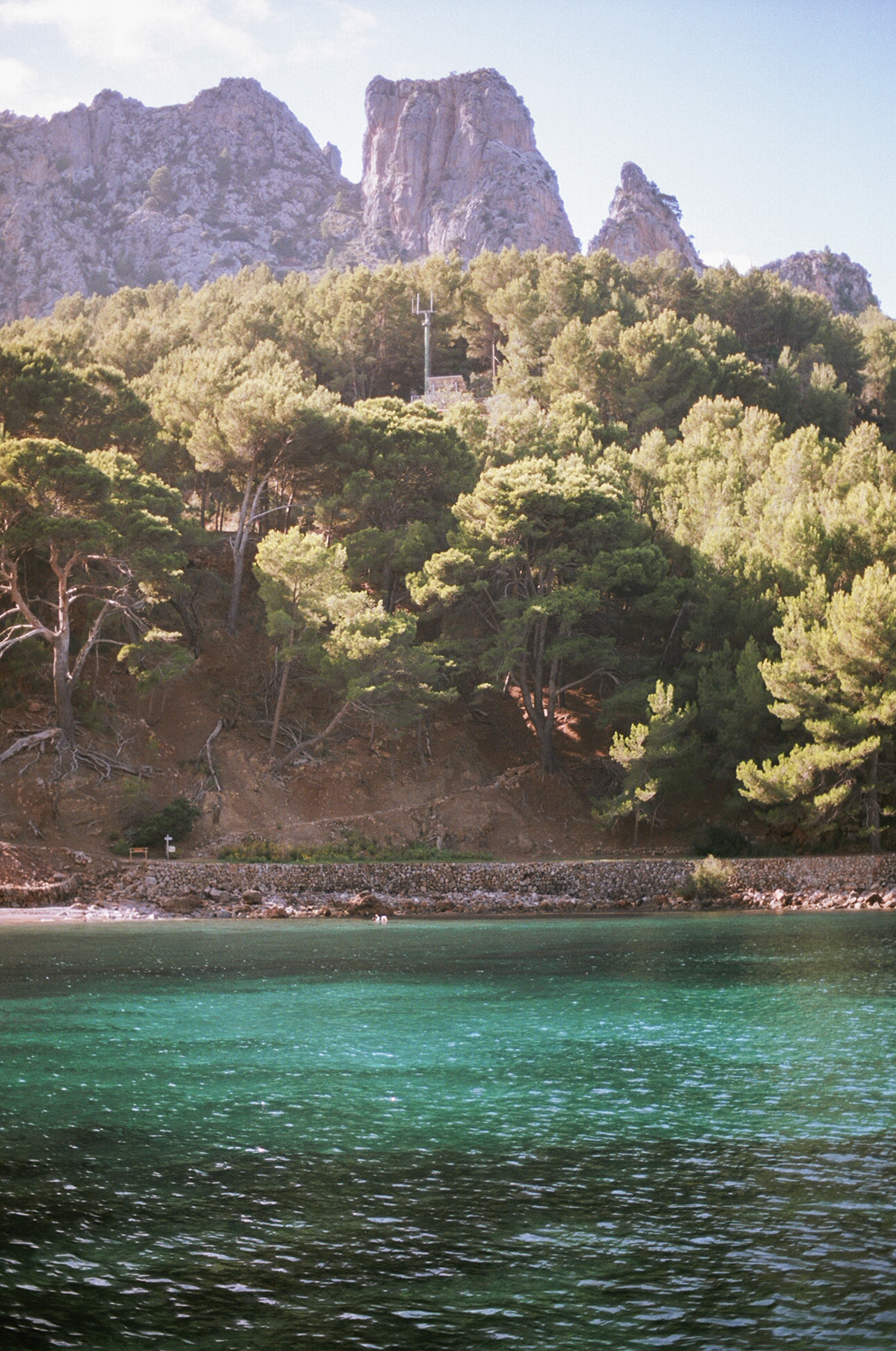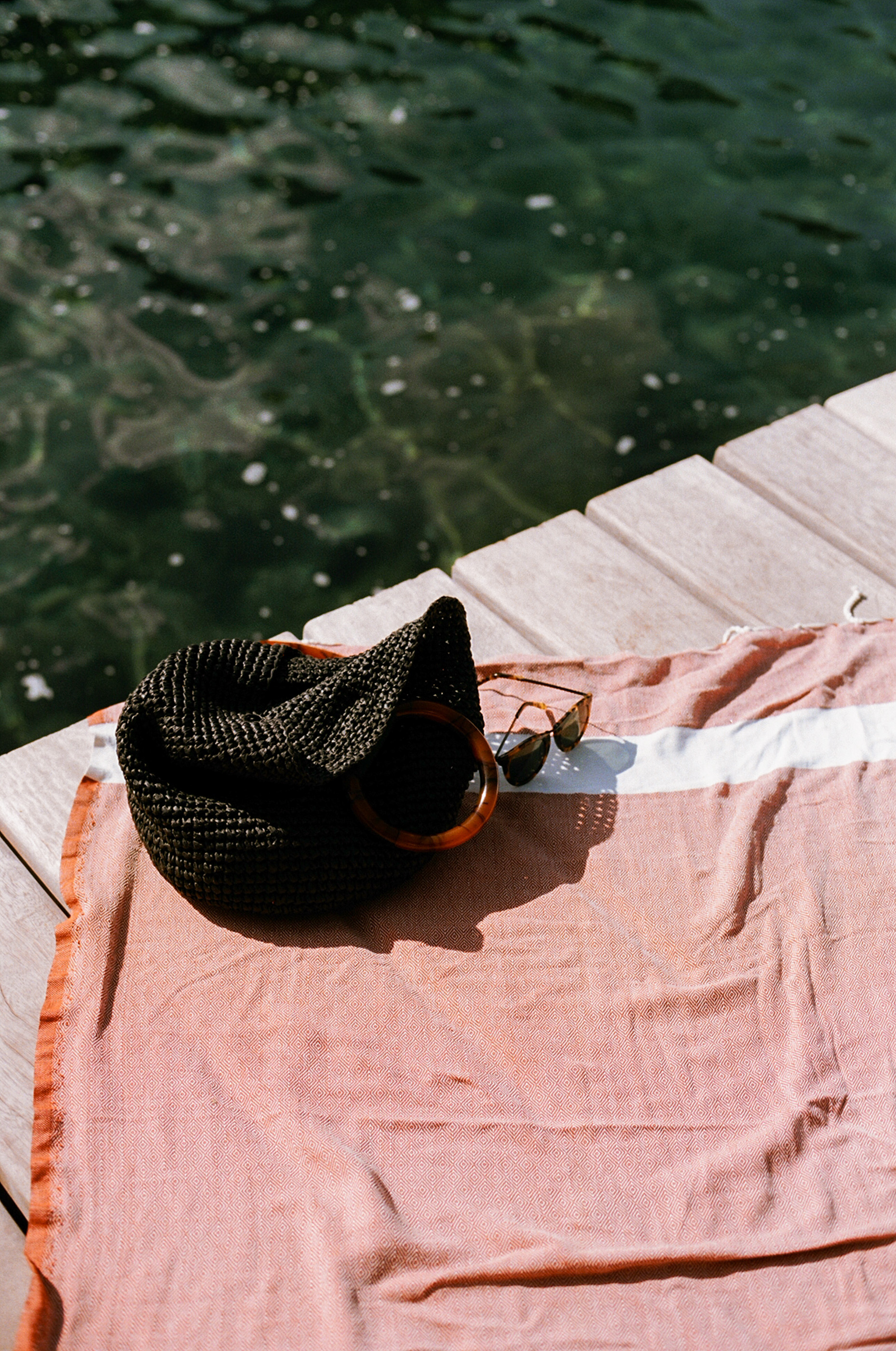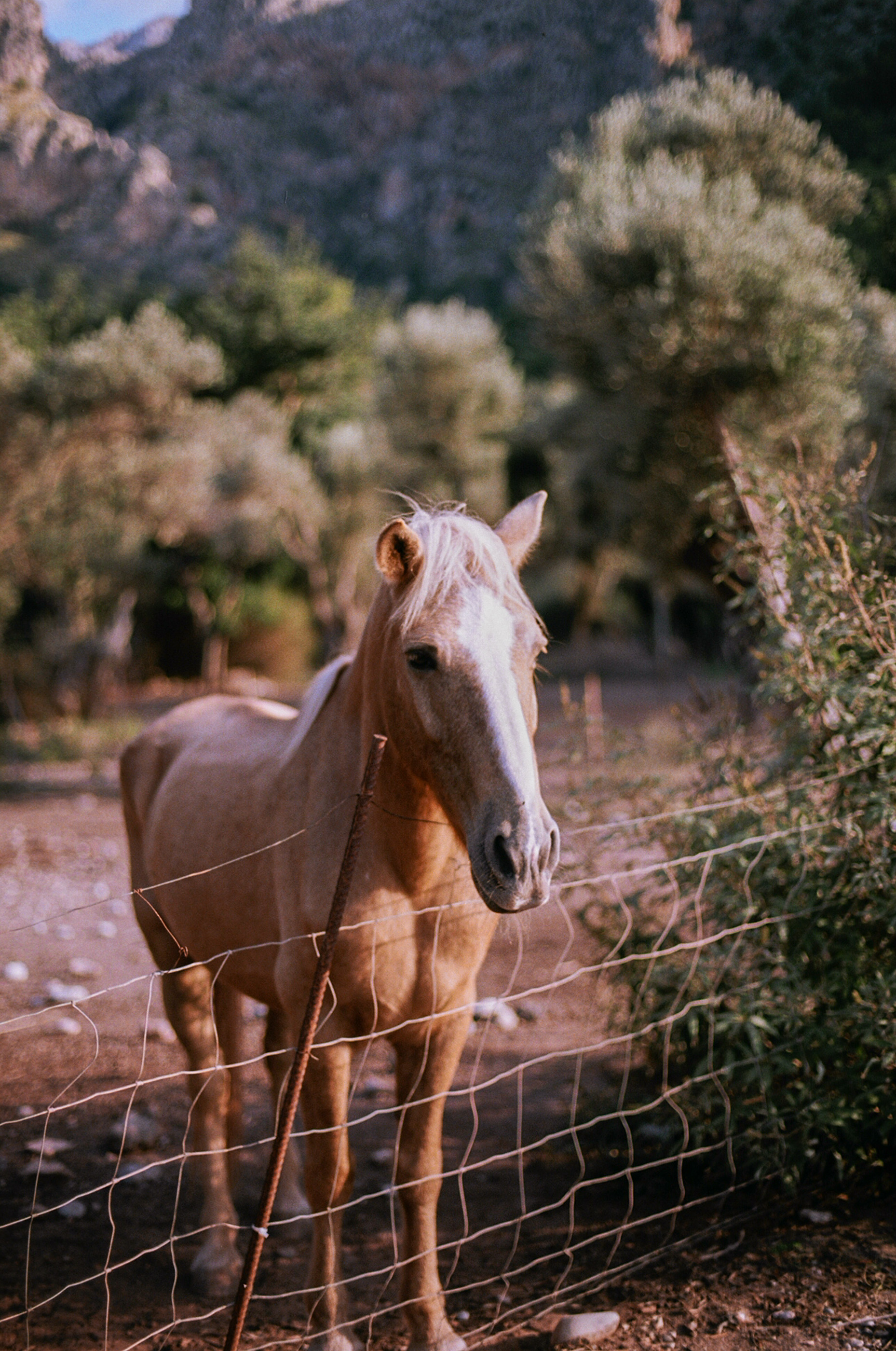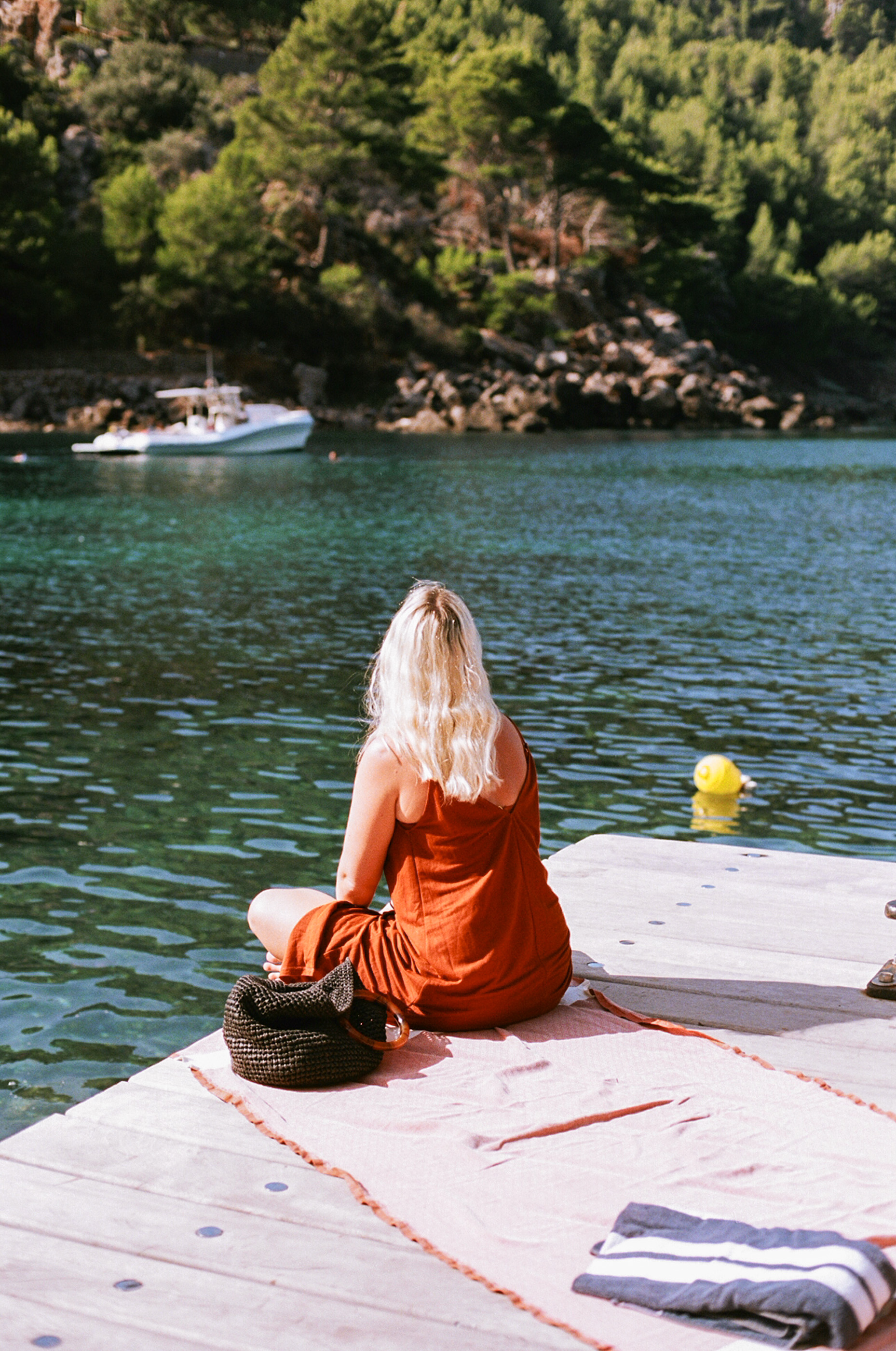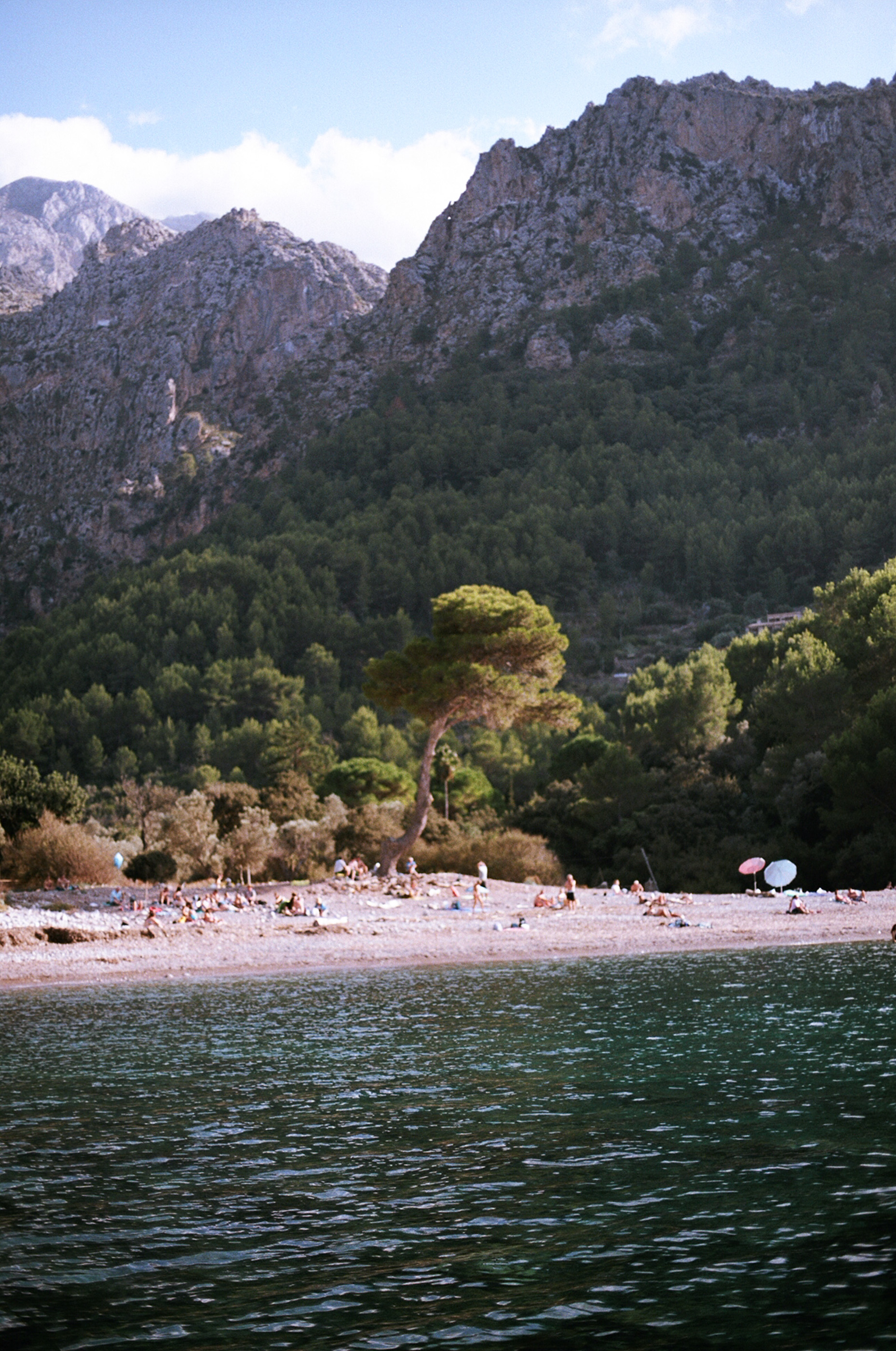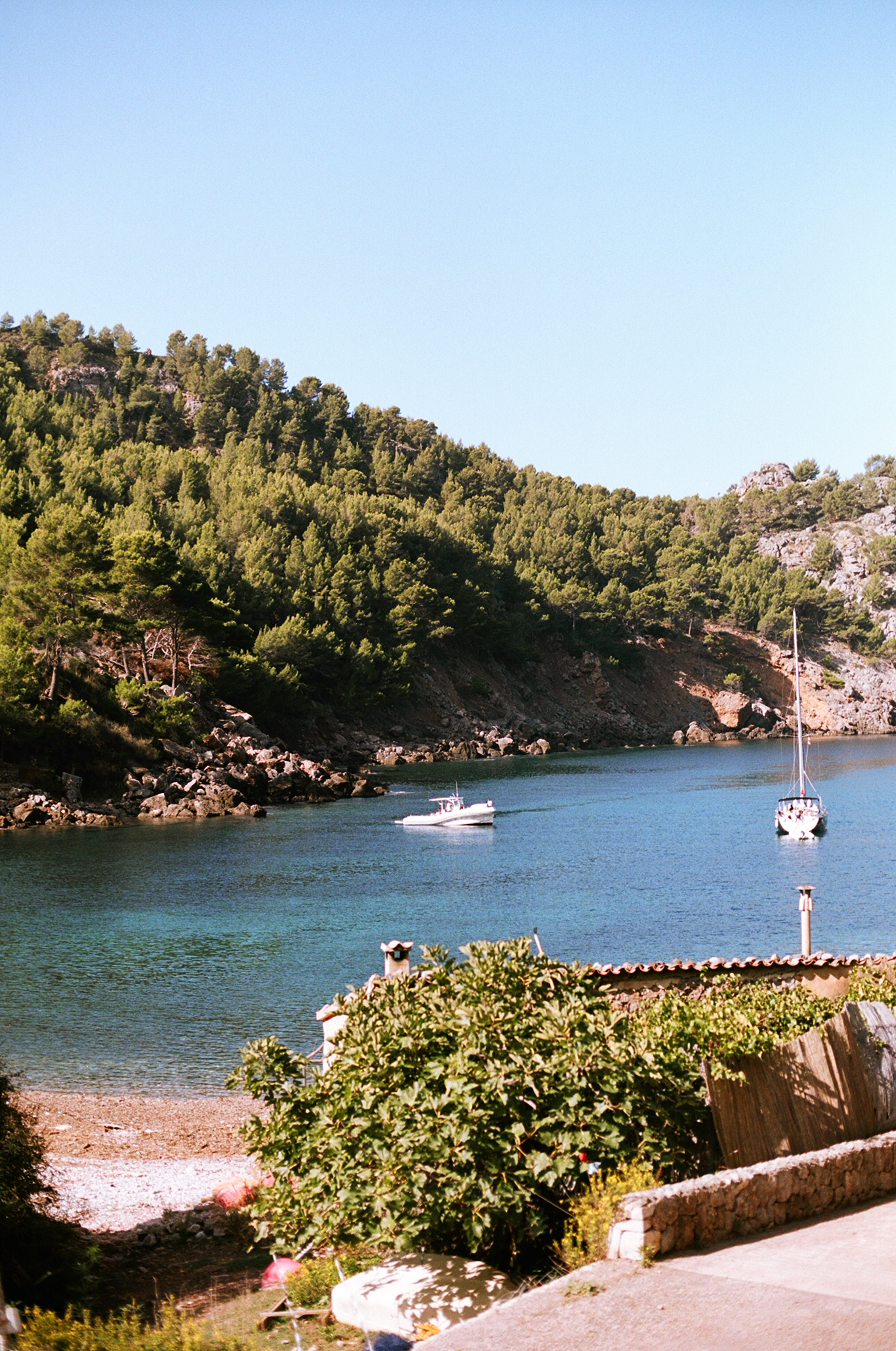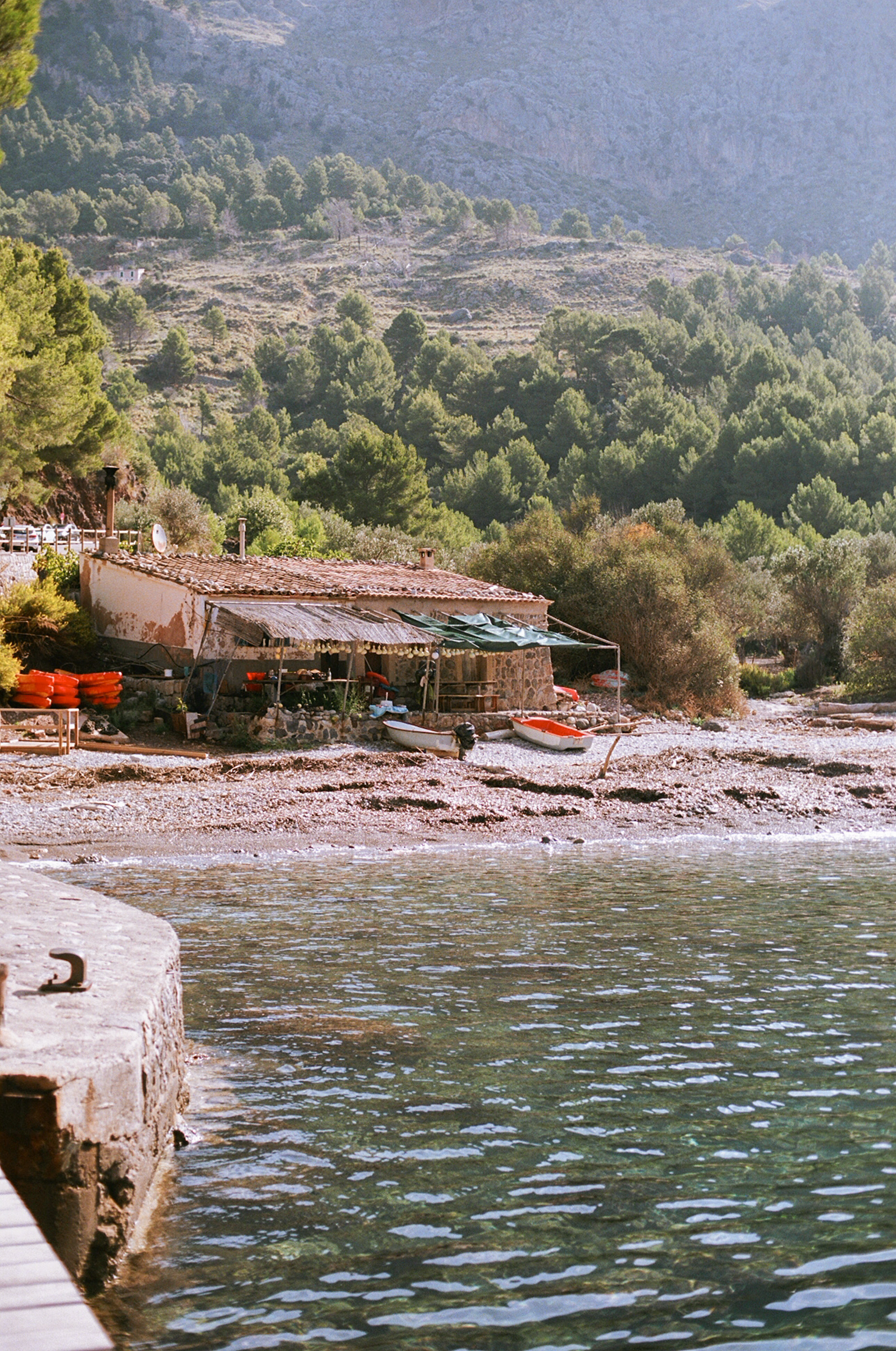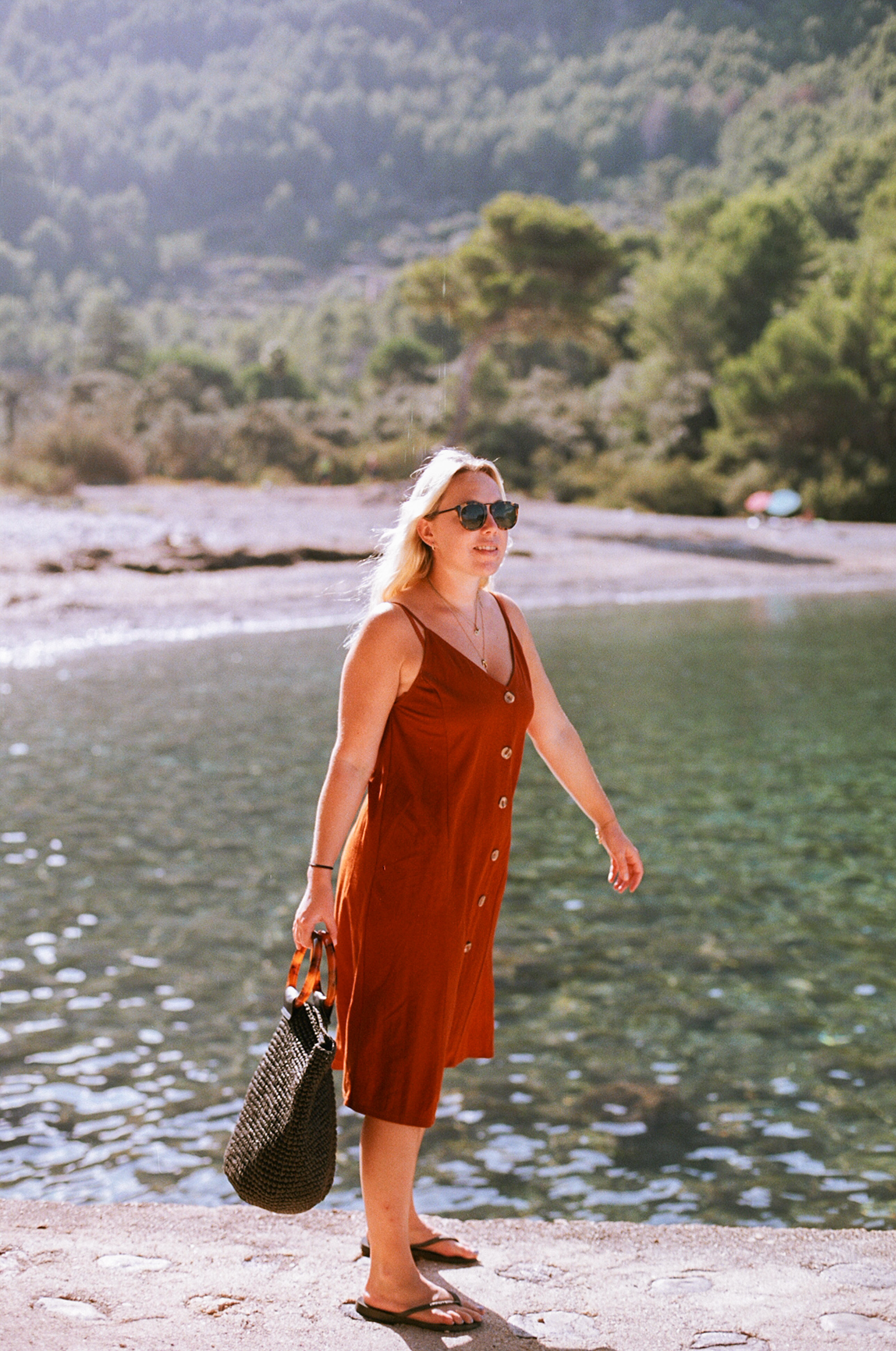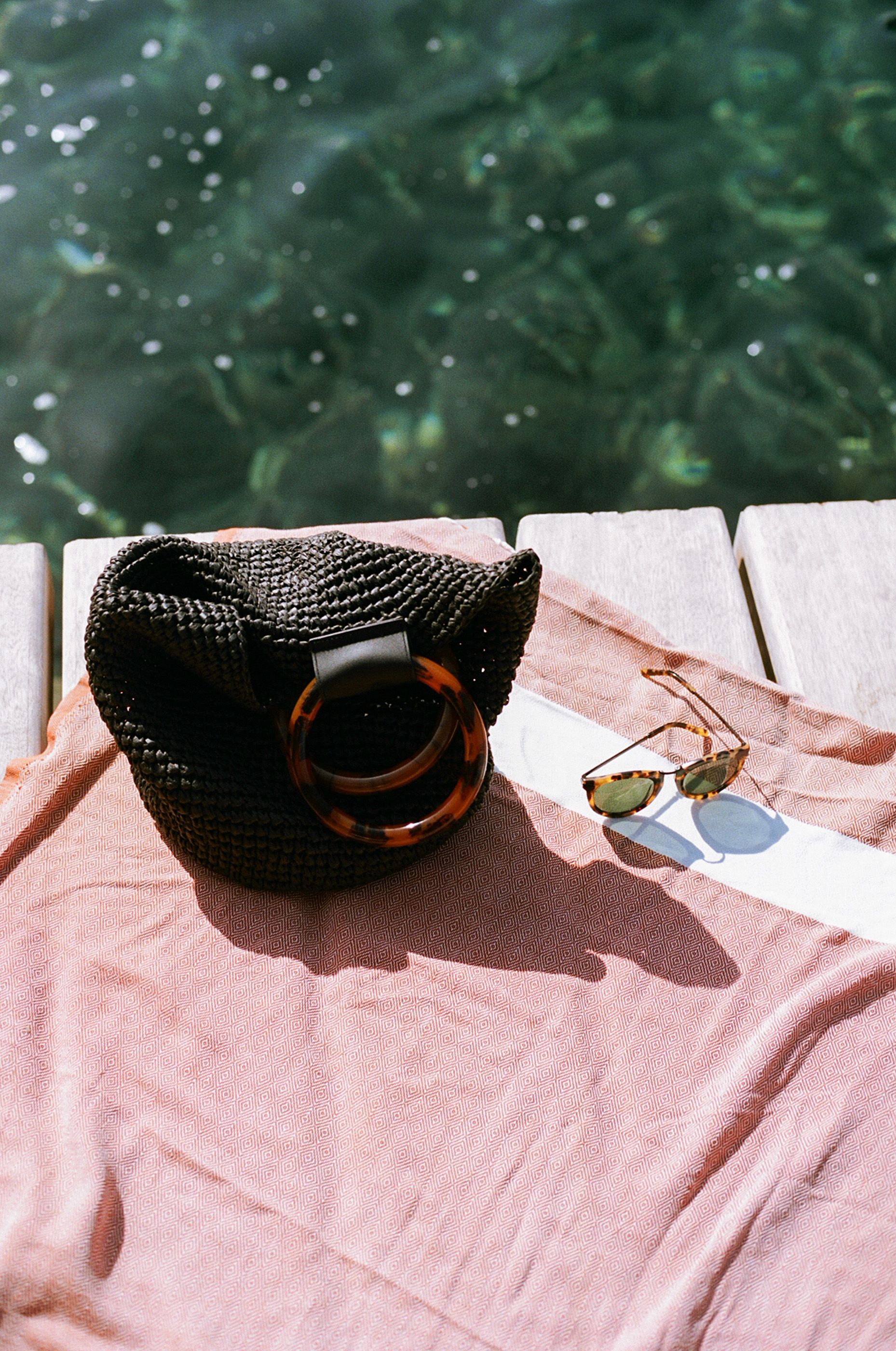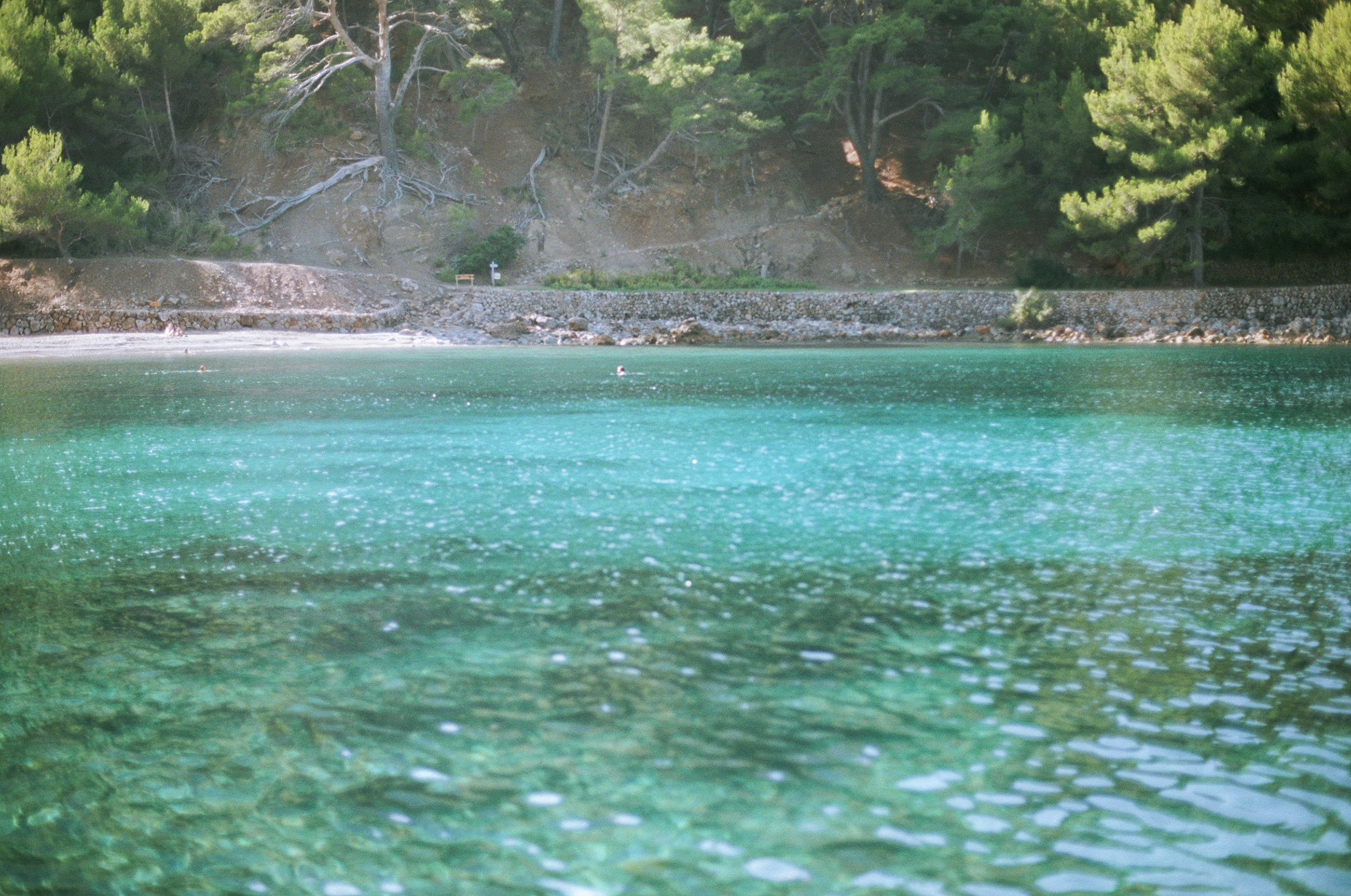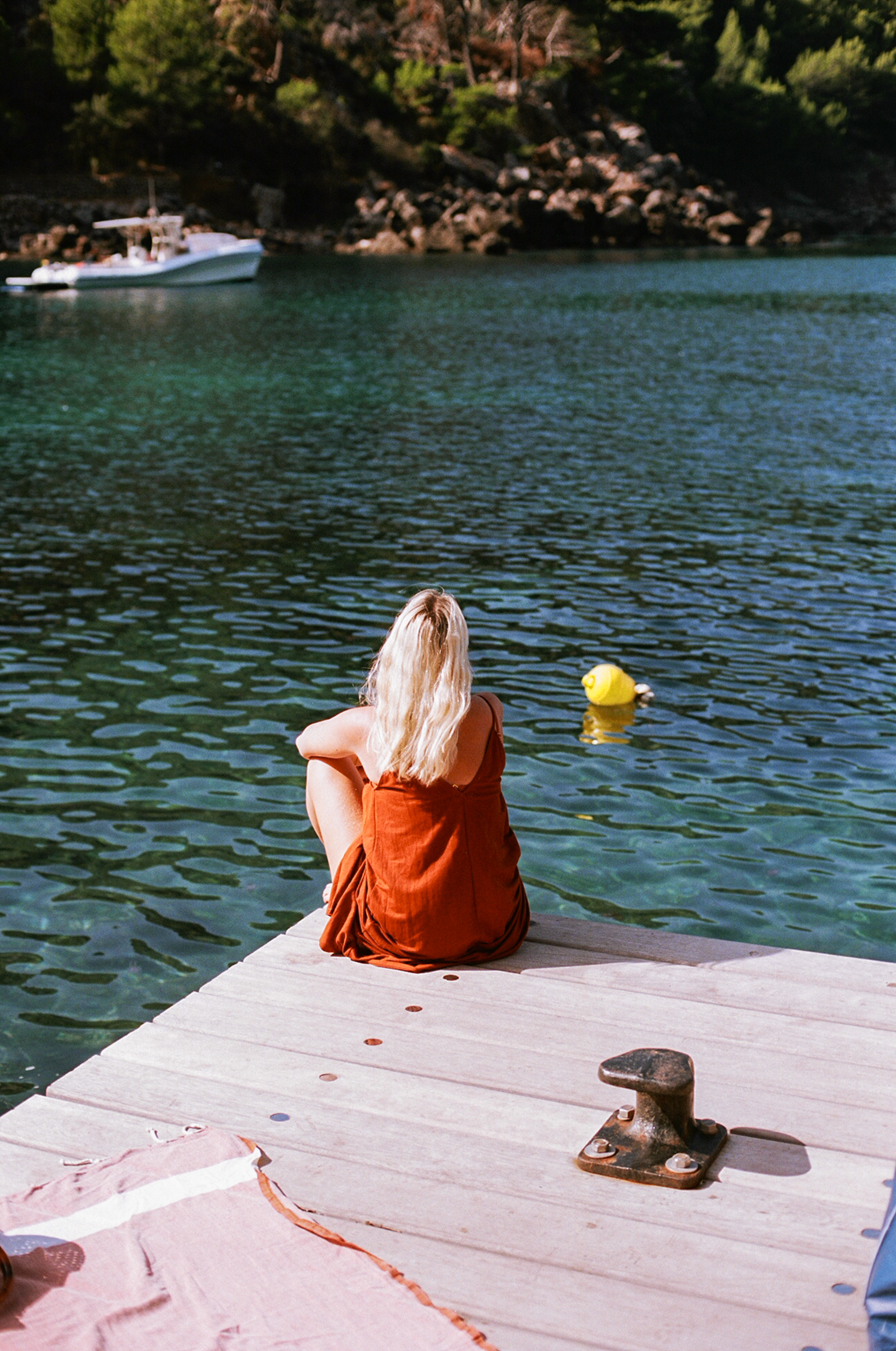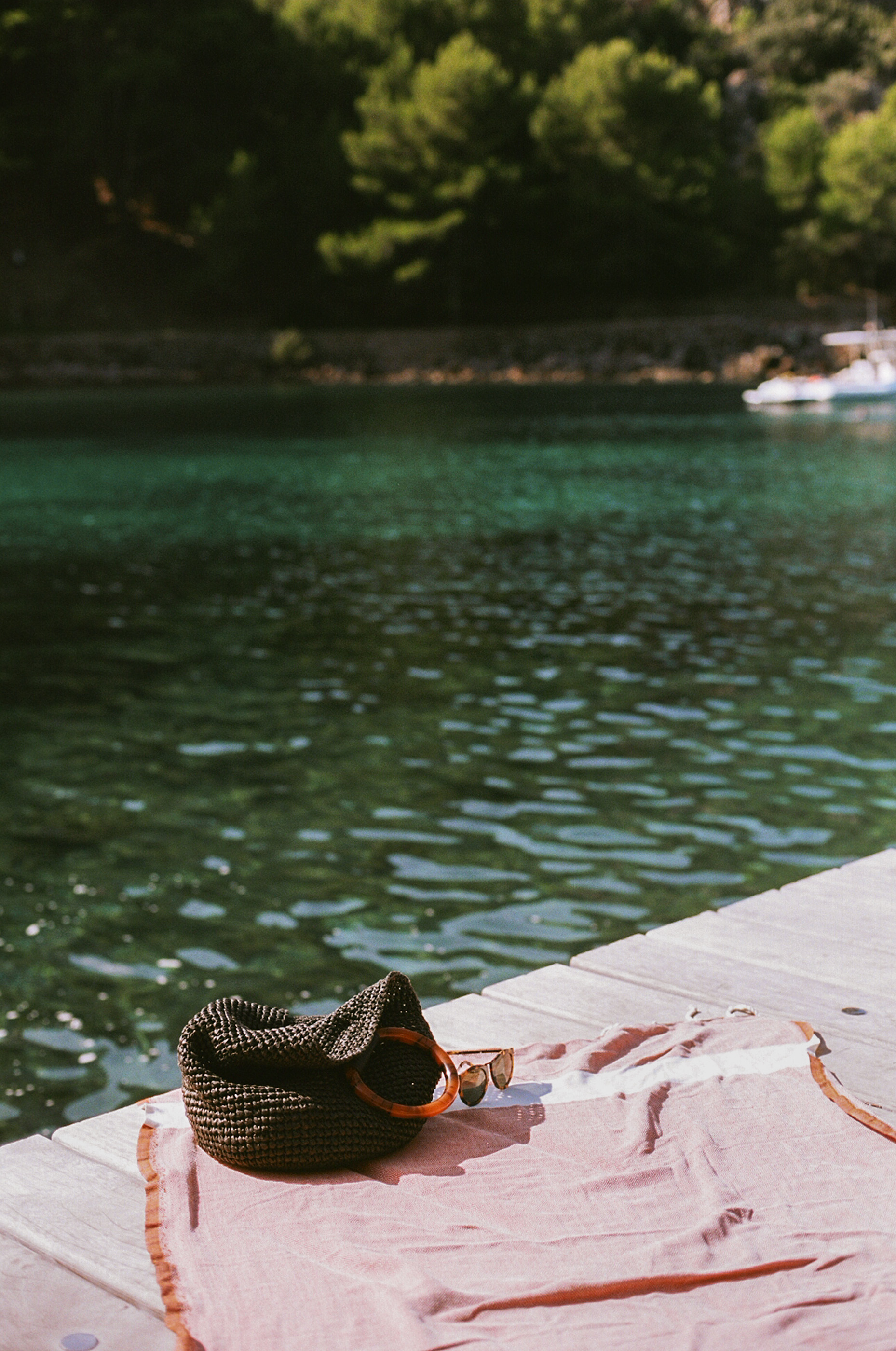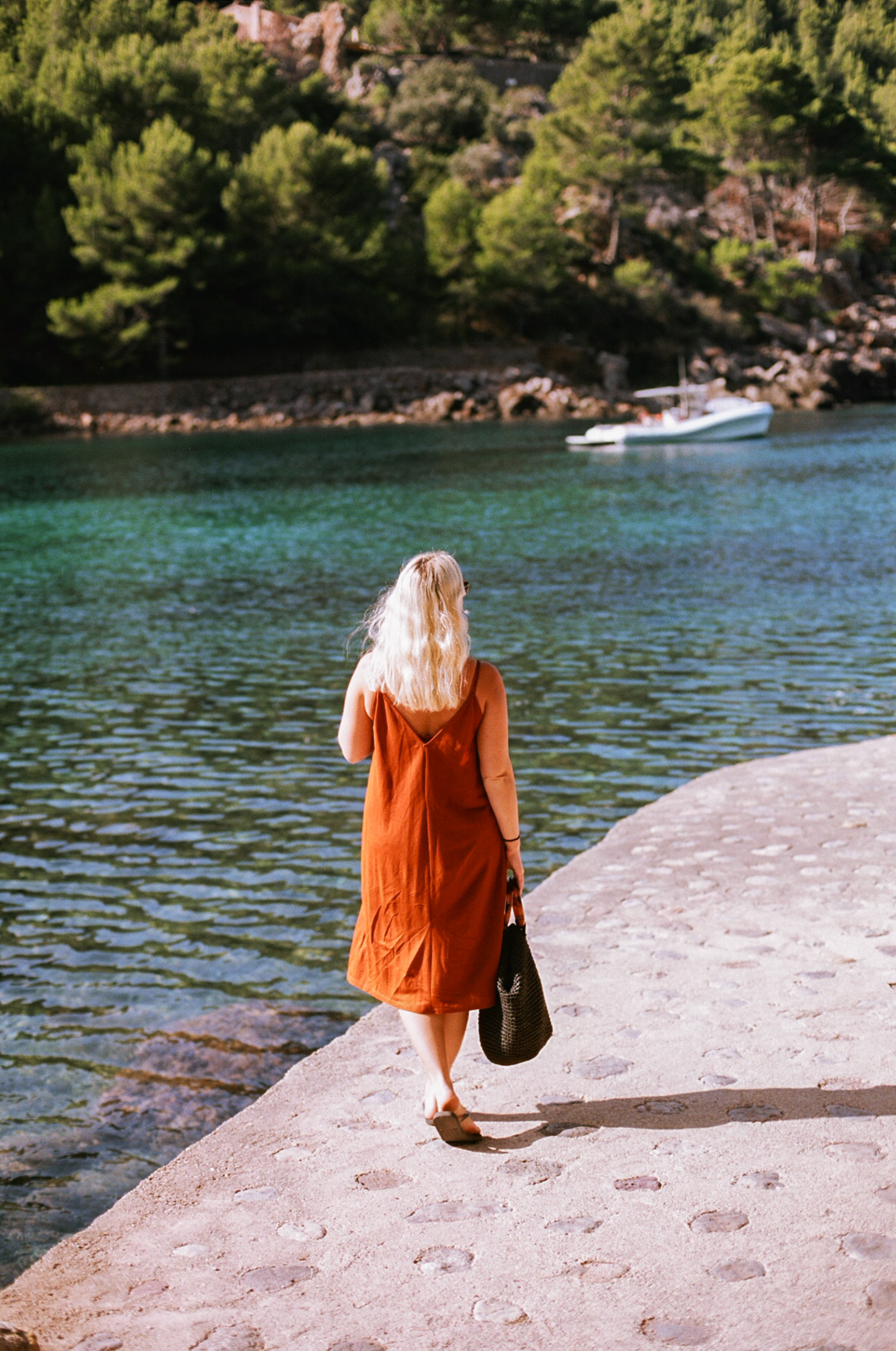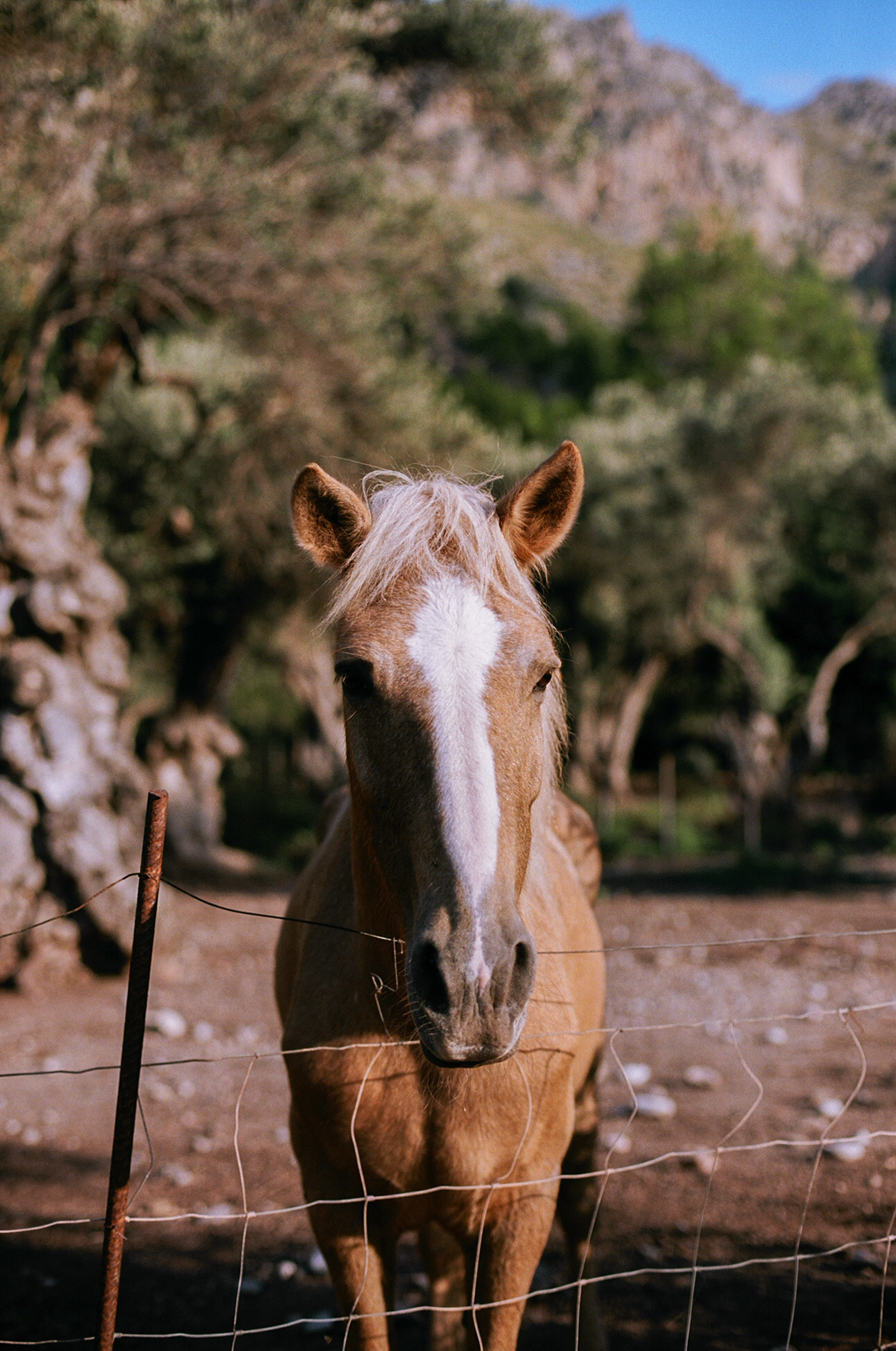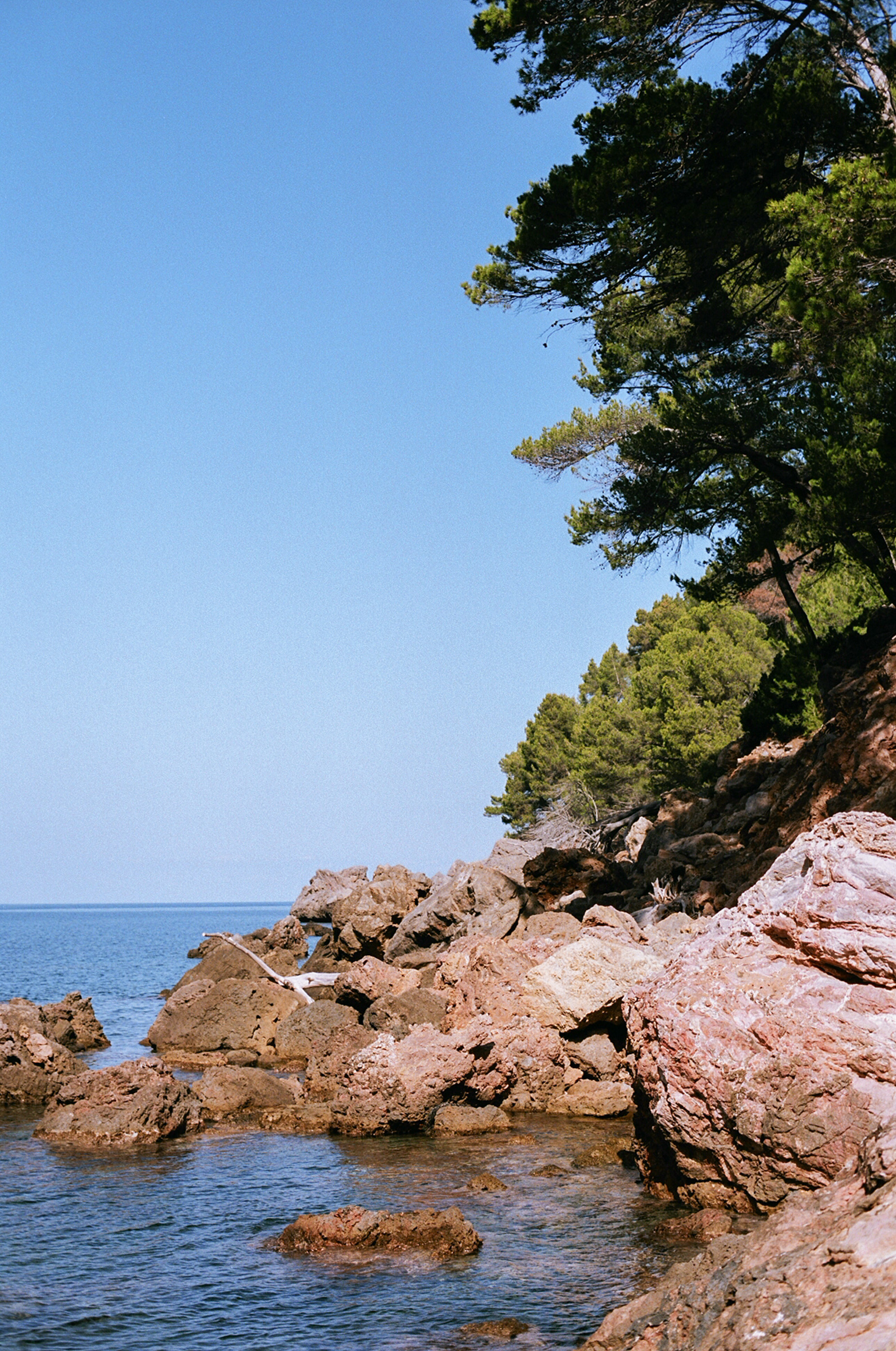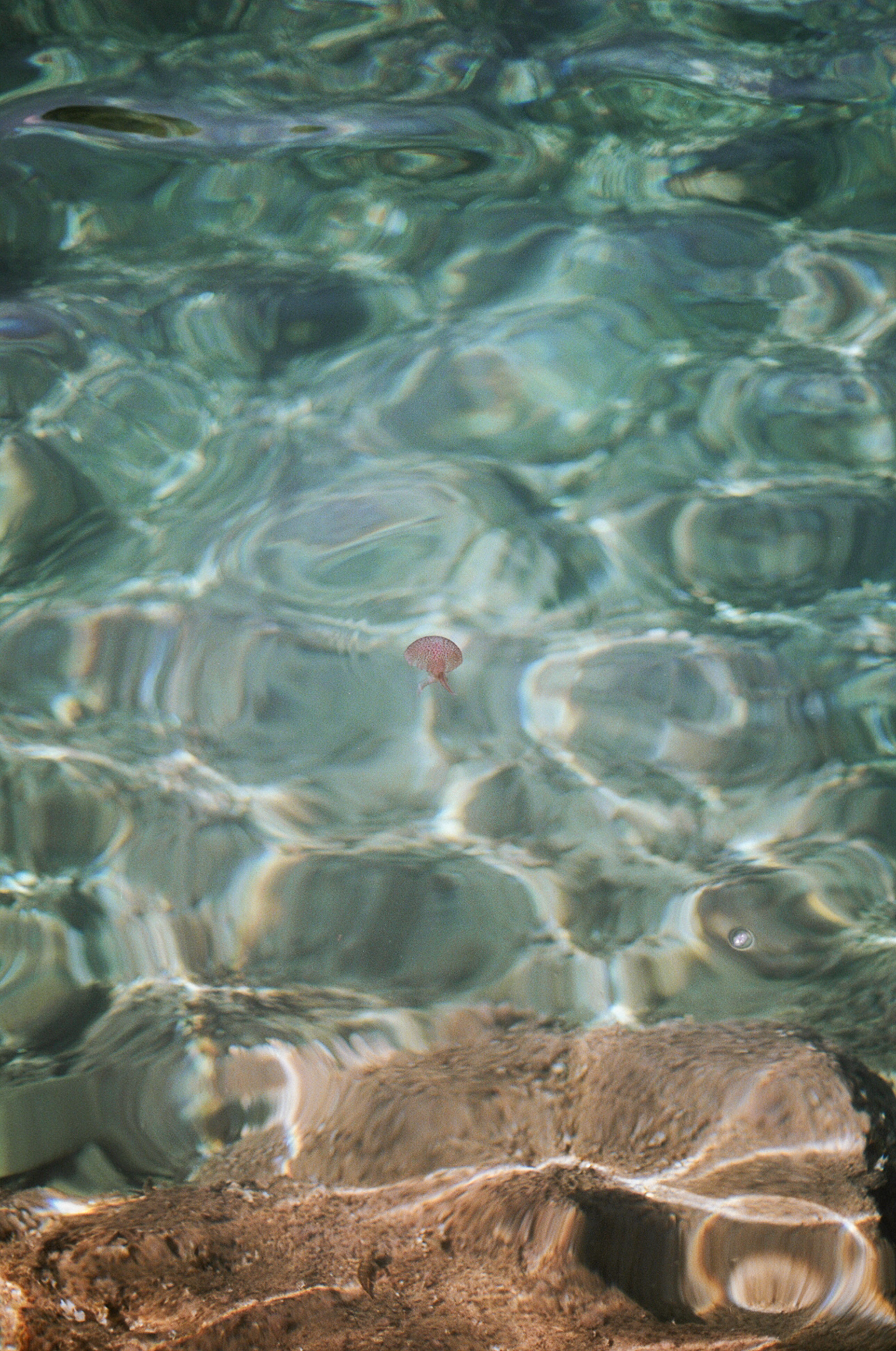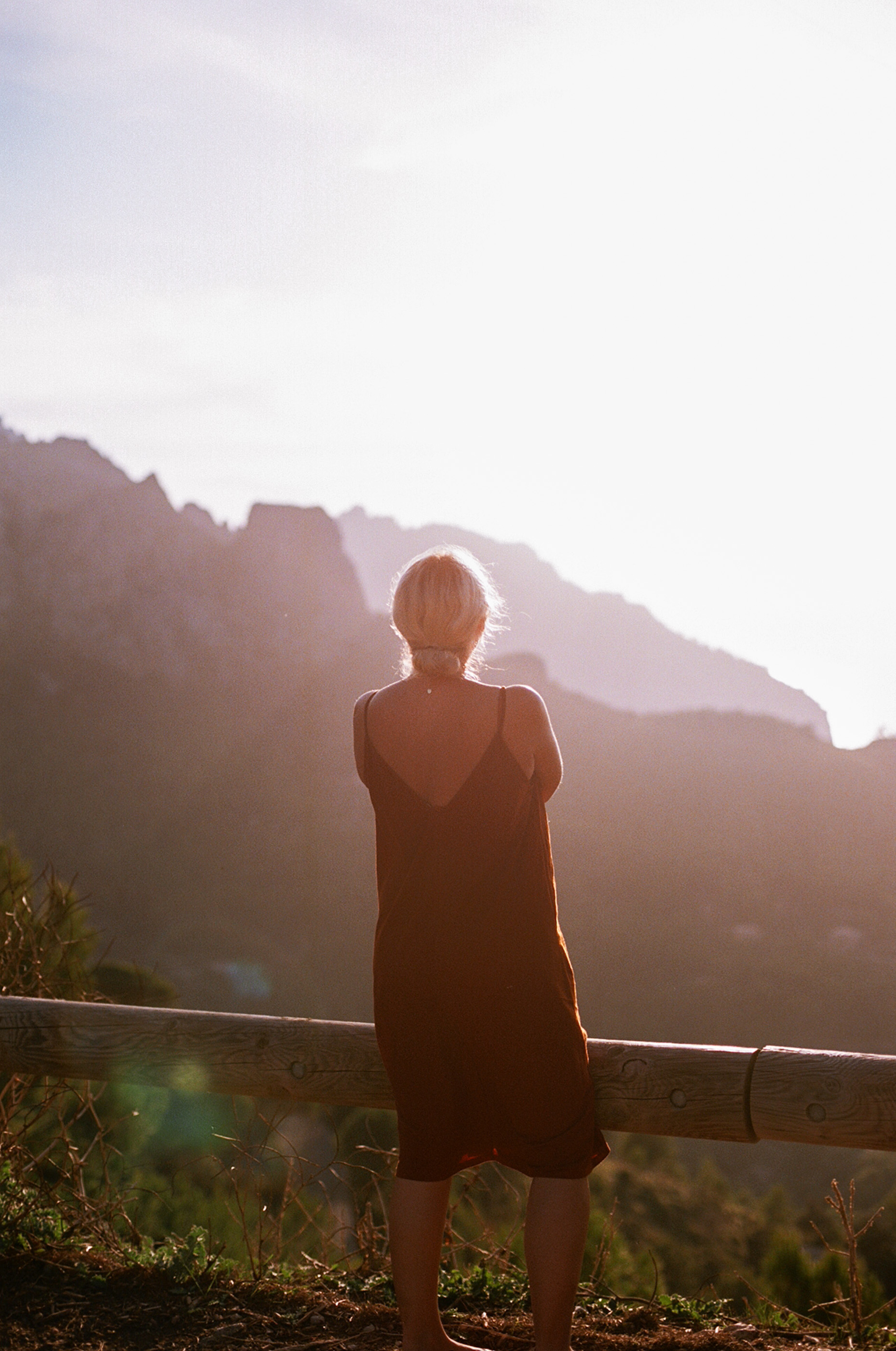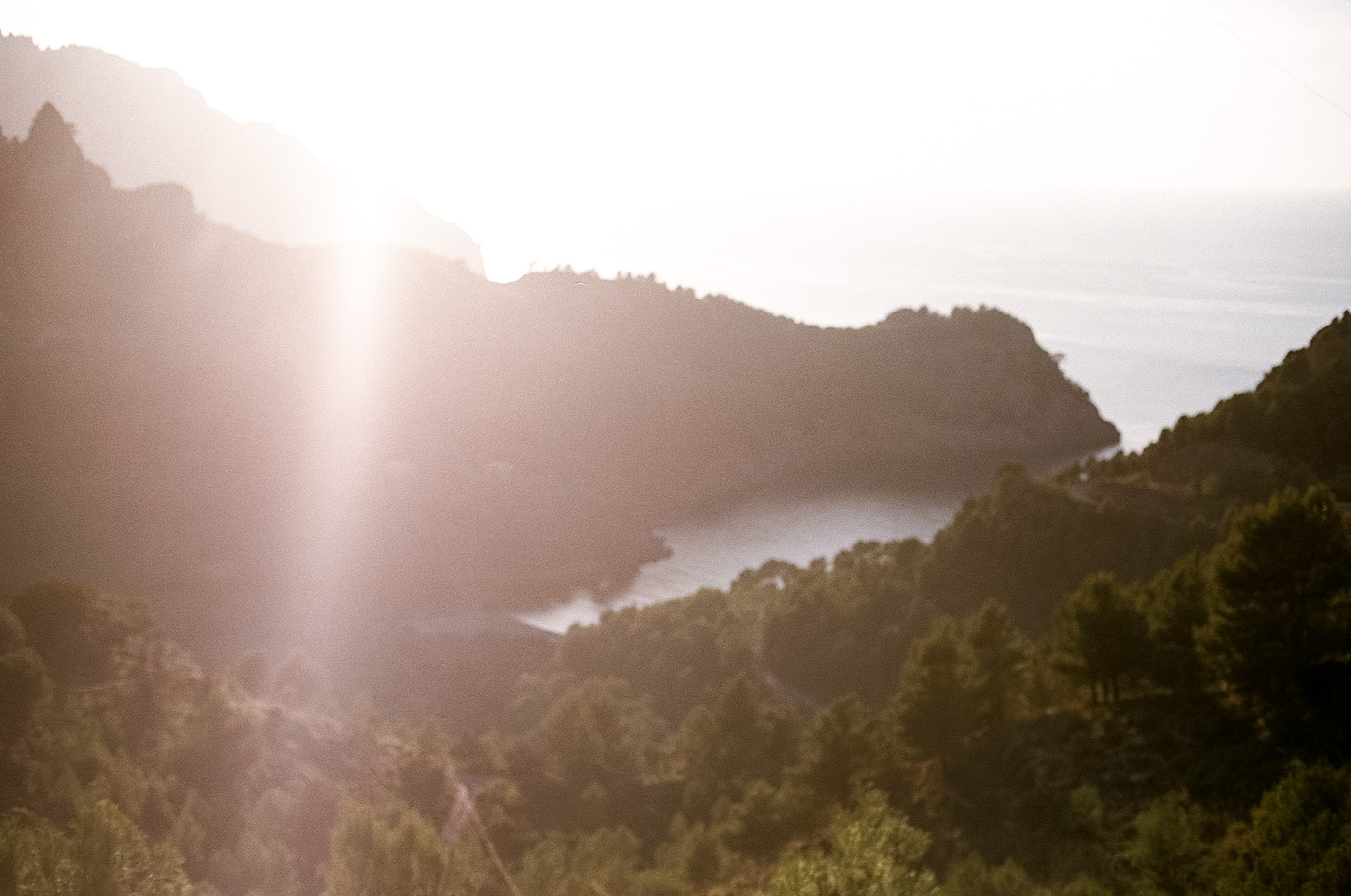 ---
–
CALA TUENT
–
Perhaps my favourite beach though has to be Cala Tuent. This beach, whilst seemingly close to Pollensa on a map, was still over an hours drive from the old town, across the infamous Sa Calobra roads which wind the full way across the mountain top with the most incredible views, cliff edges and steep inclines and declines. Cyclists around the world will know the infamous road, and many venture to Mallorca to climb it, and this in itself makes the drive slow and challenging. That said the views are breathtaking and the beach at the end make it all the more rewarding.
The bay at the bottom offers the deepest sparkling blues and greens, and whilst it's another pebble beach, if you're lucky / wise you can find yourself a comfy spot at the end of the jetty for the day like we did.
The only downside to this incredible bay is the number of jelly fish in the sea, you won't be cliff jumping like at Cala Varques, but as long as you go carefully you can go for a lovely swim before climbing the trail on the far side of the bay for lunch at Es Vergeret. This was one of my favourite meals of the trip … incredible views, delicious food (they even had gluten free pasta, for my seafood spaghetti) and delicious wine. The gambas are a must have, I had them for starter and desert.
You can climb back over the mountain in time for sunset views over the bay. Pure magic.
---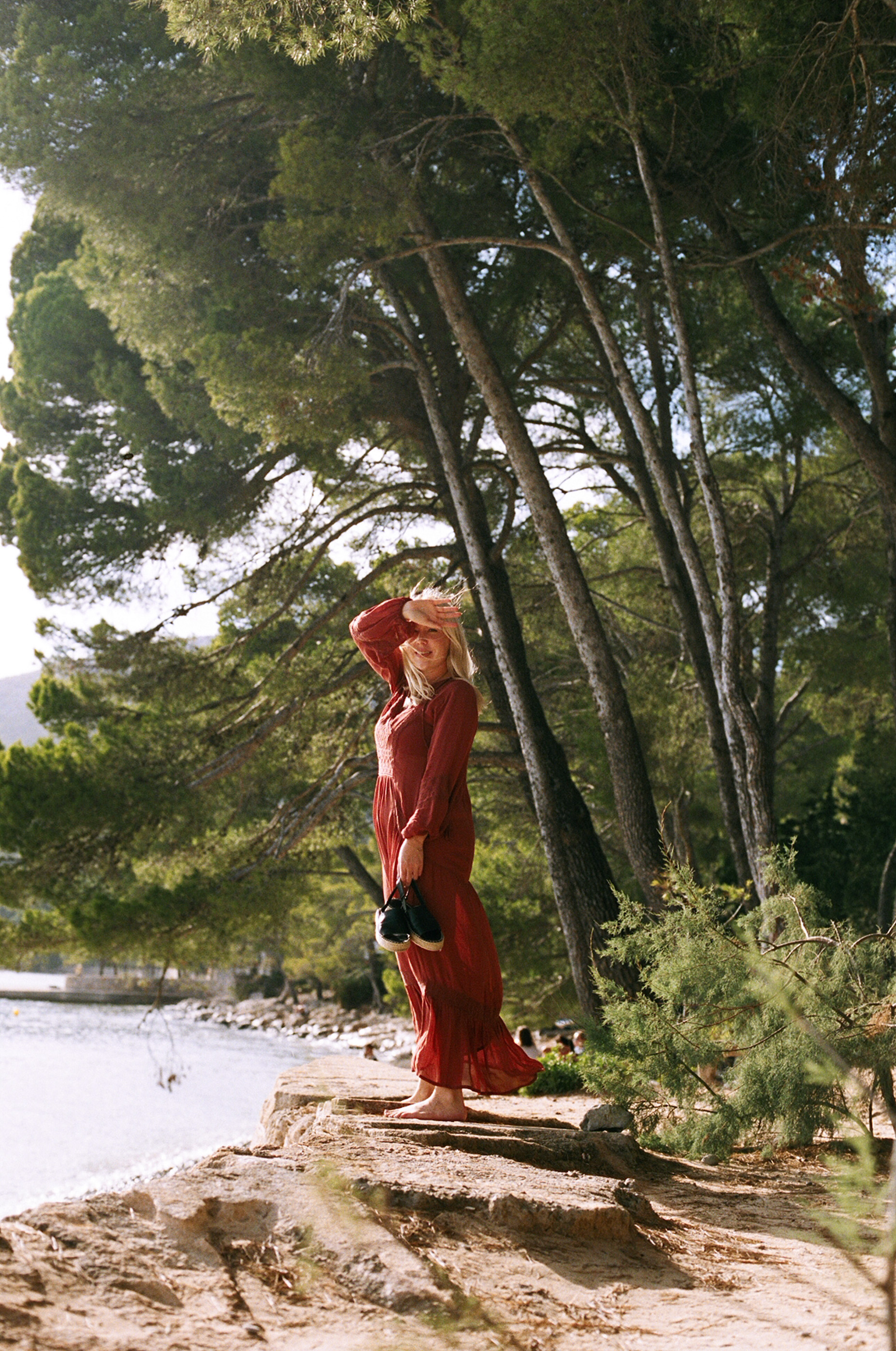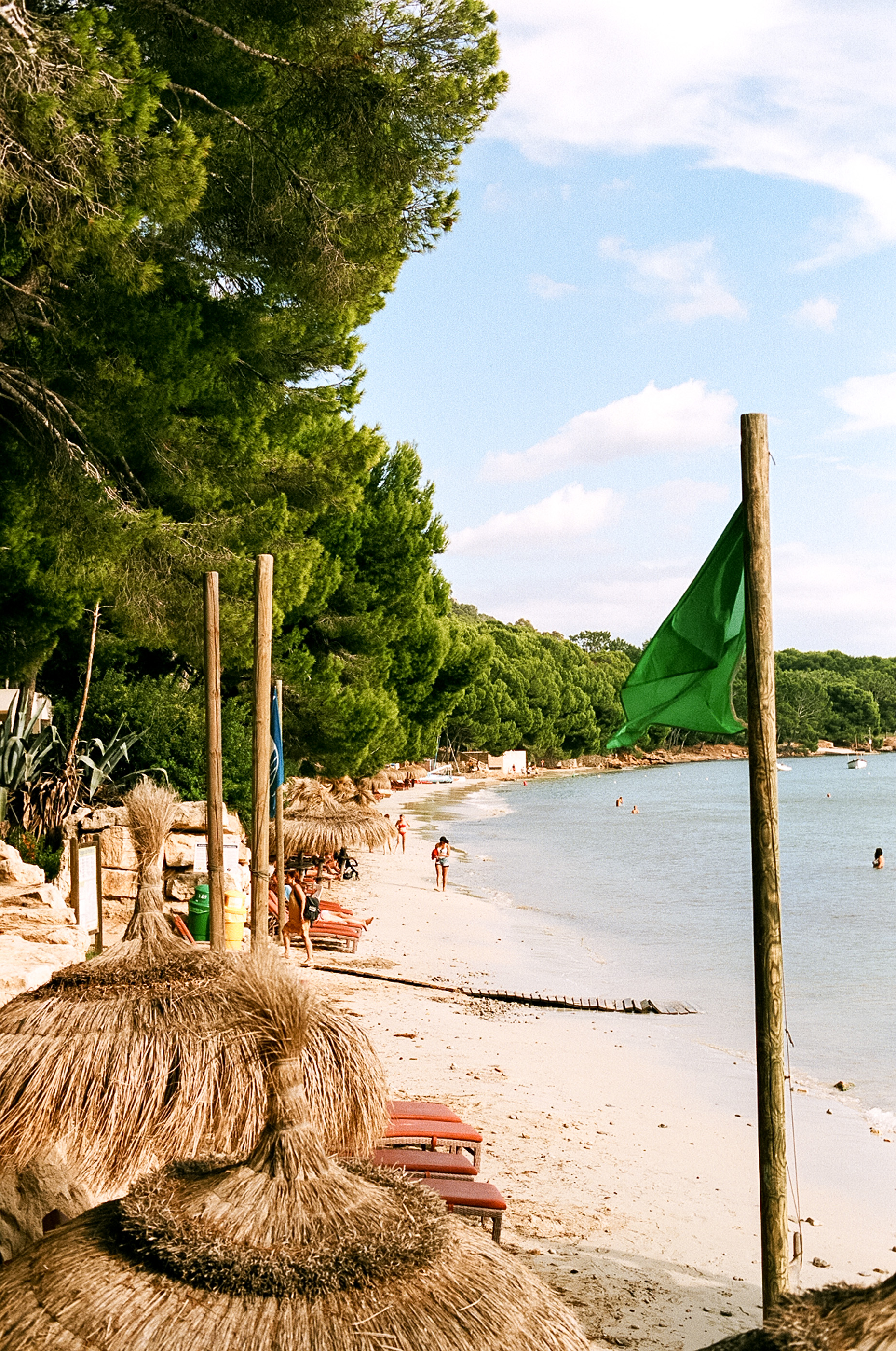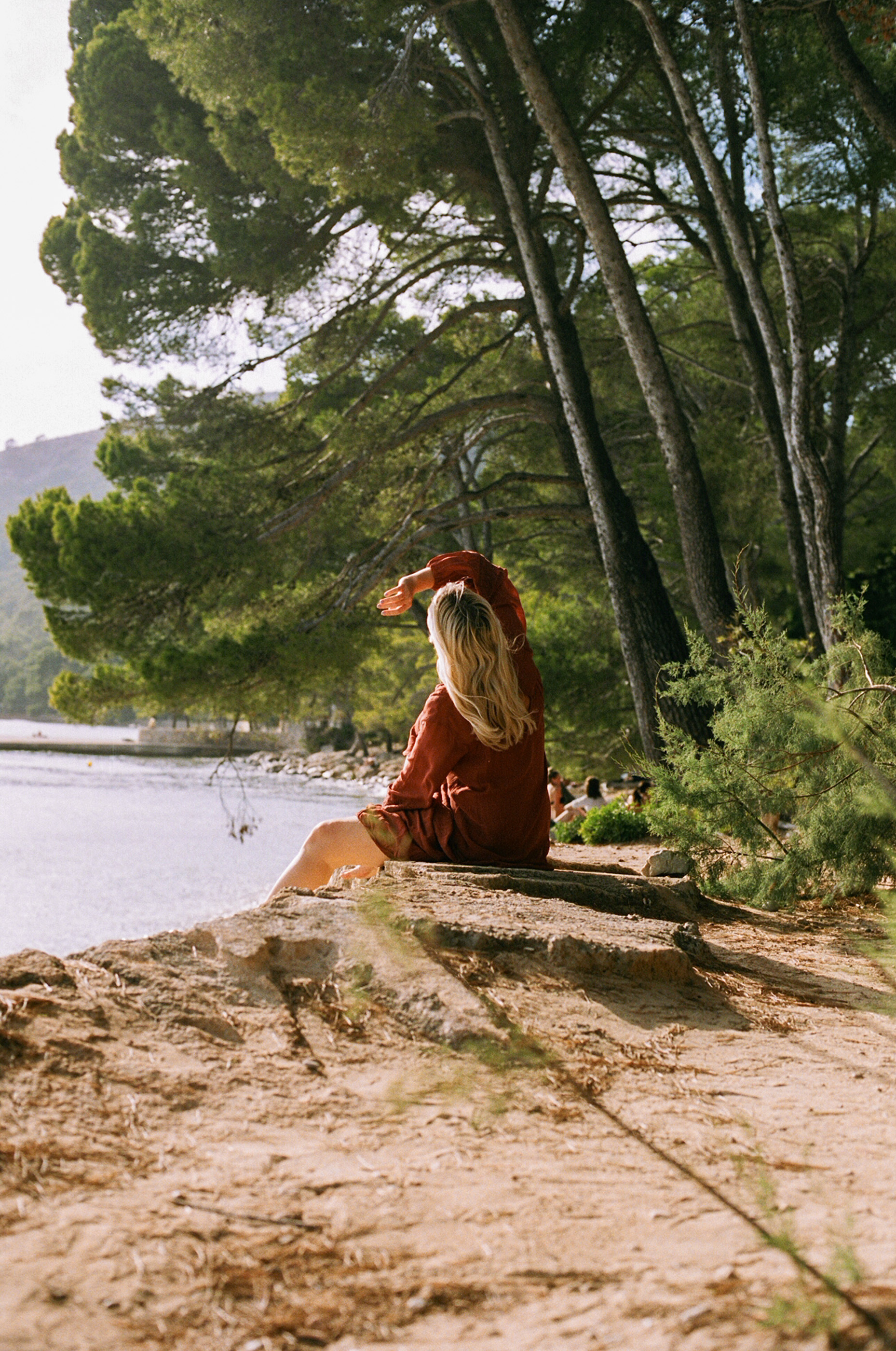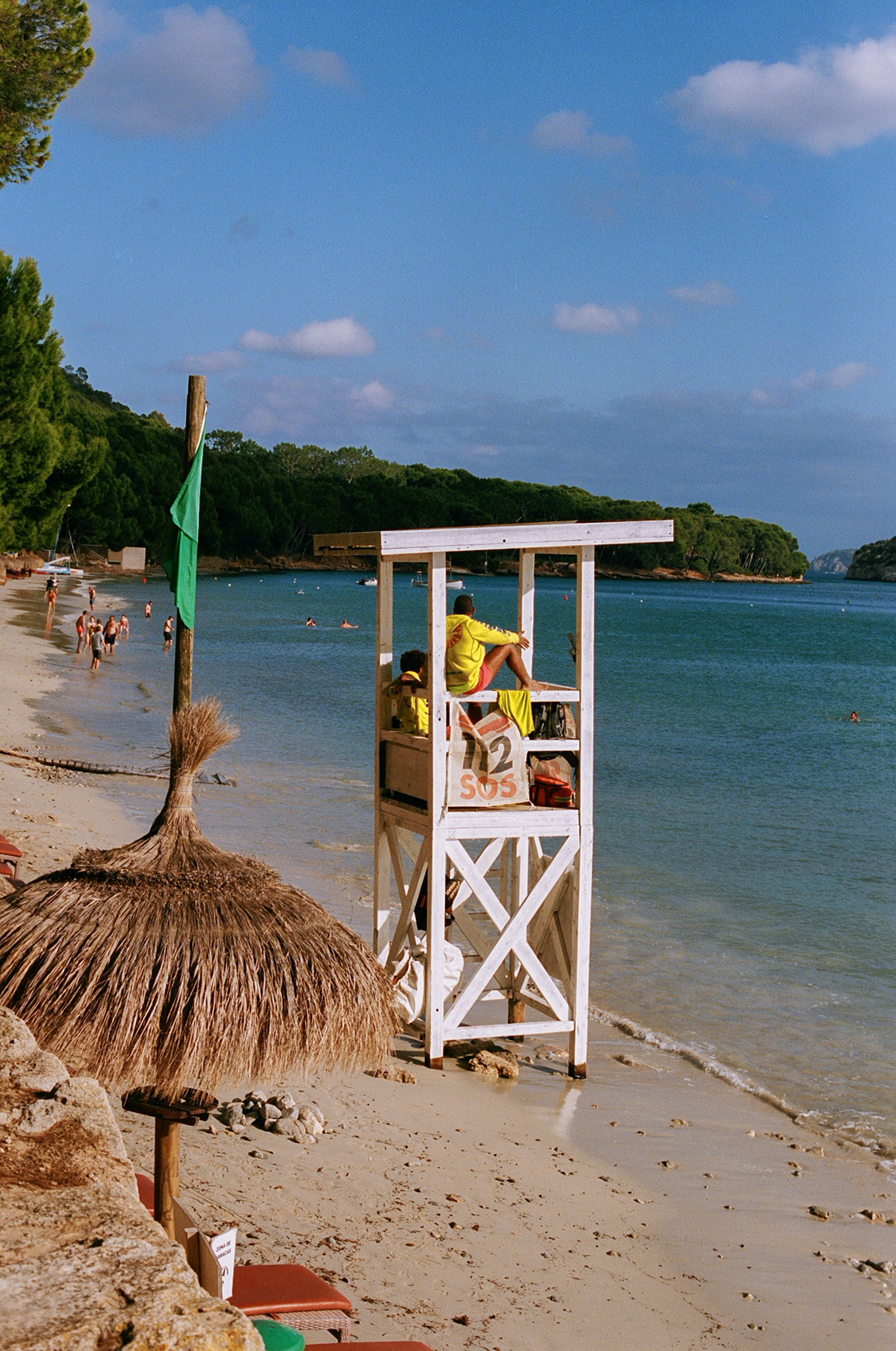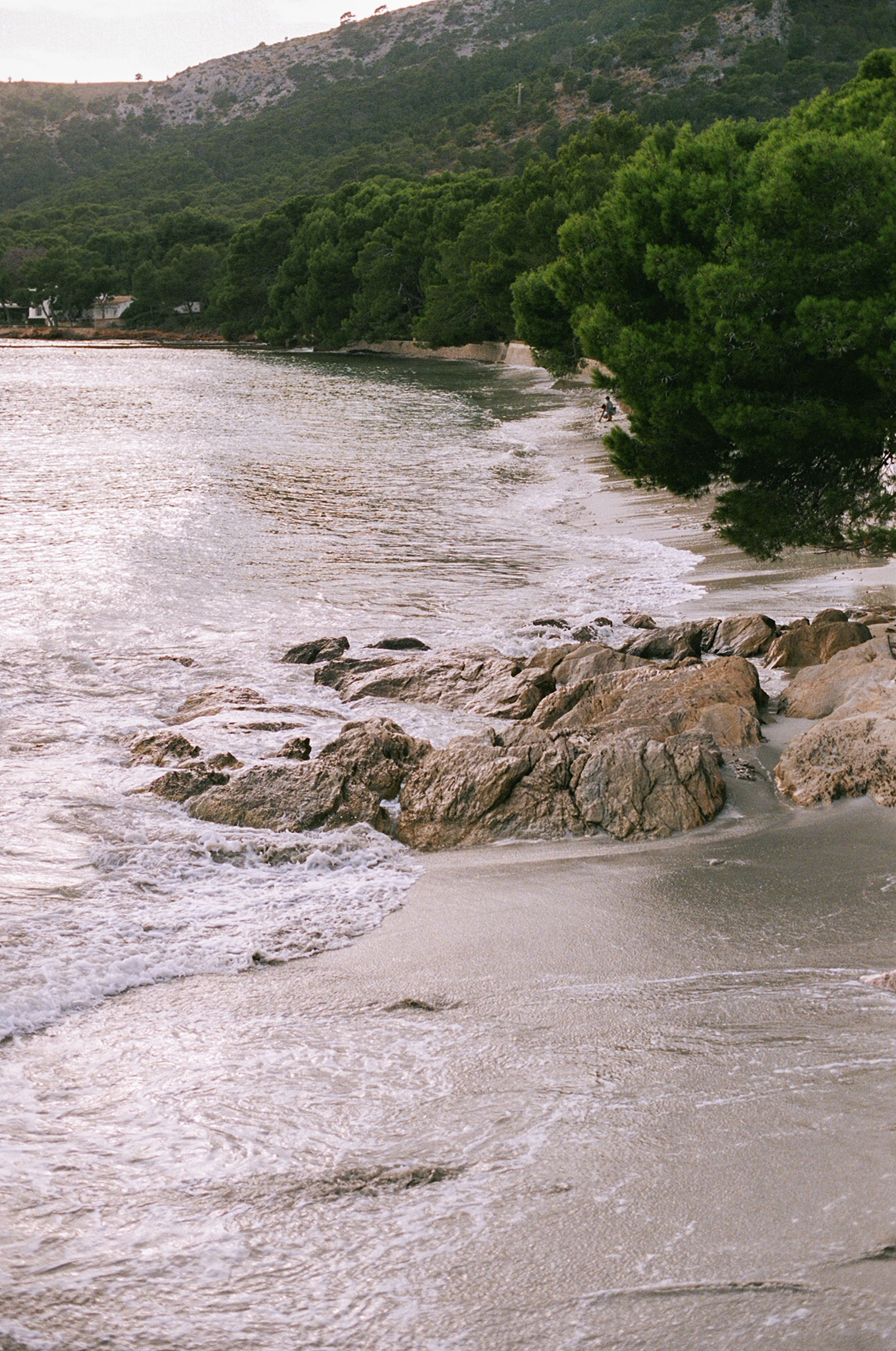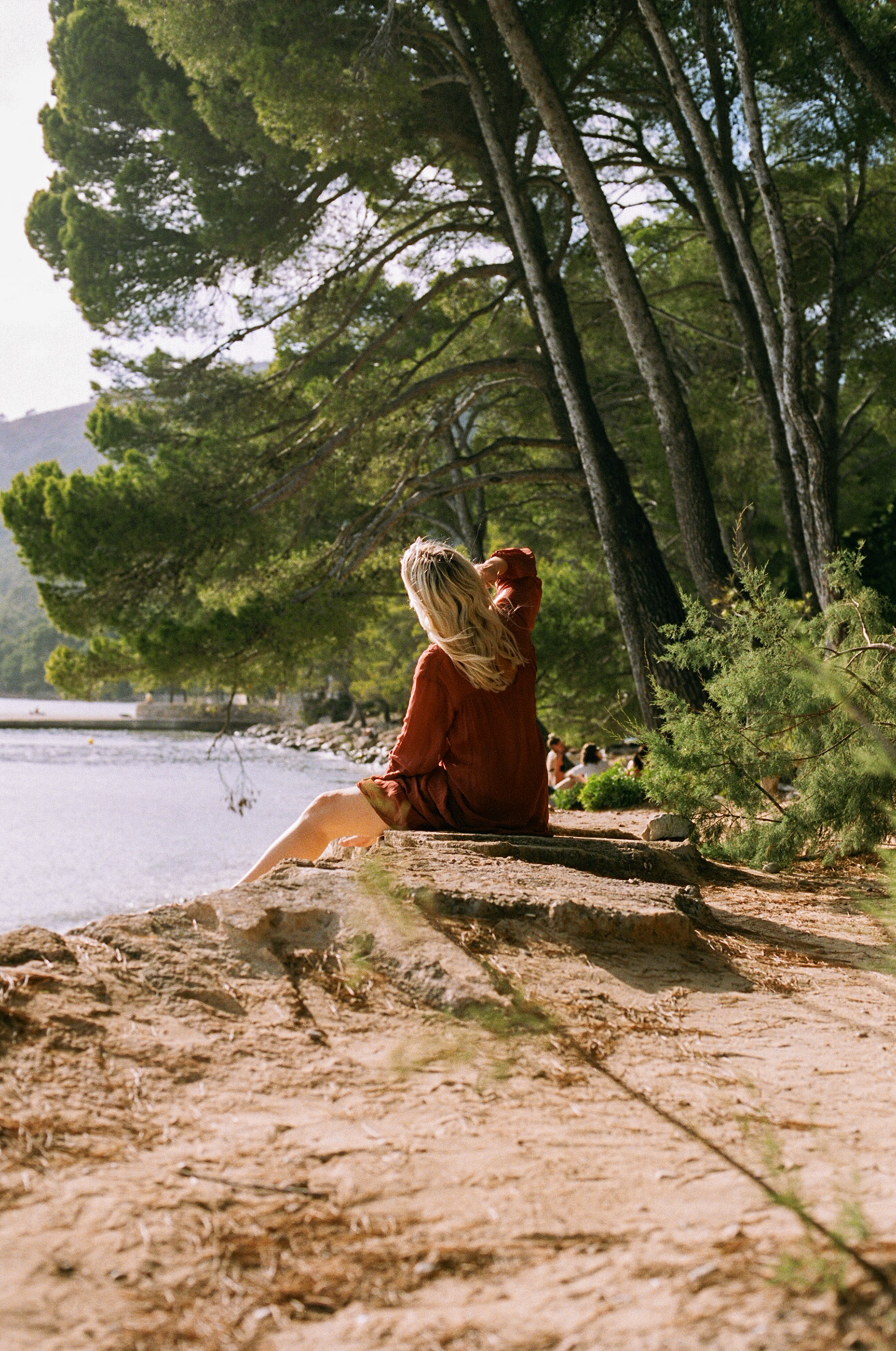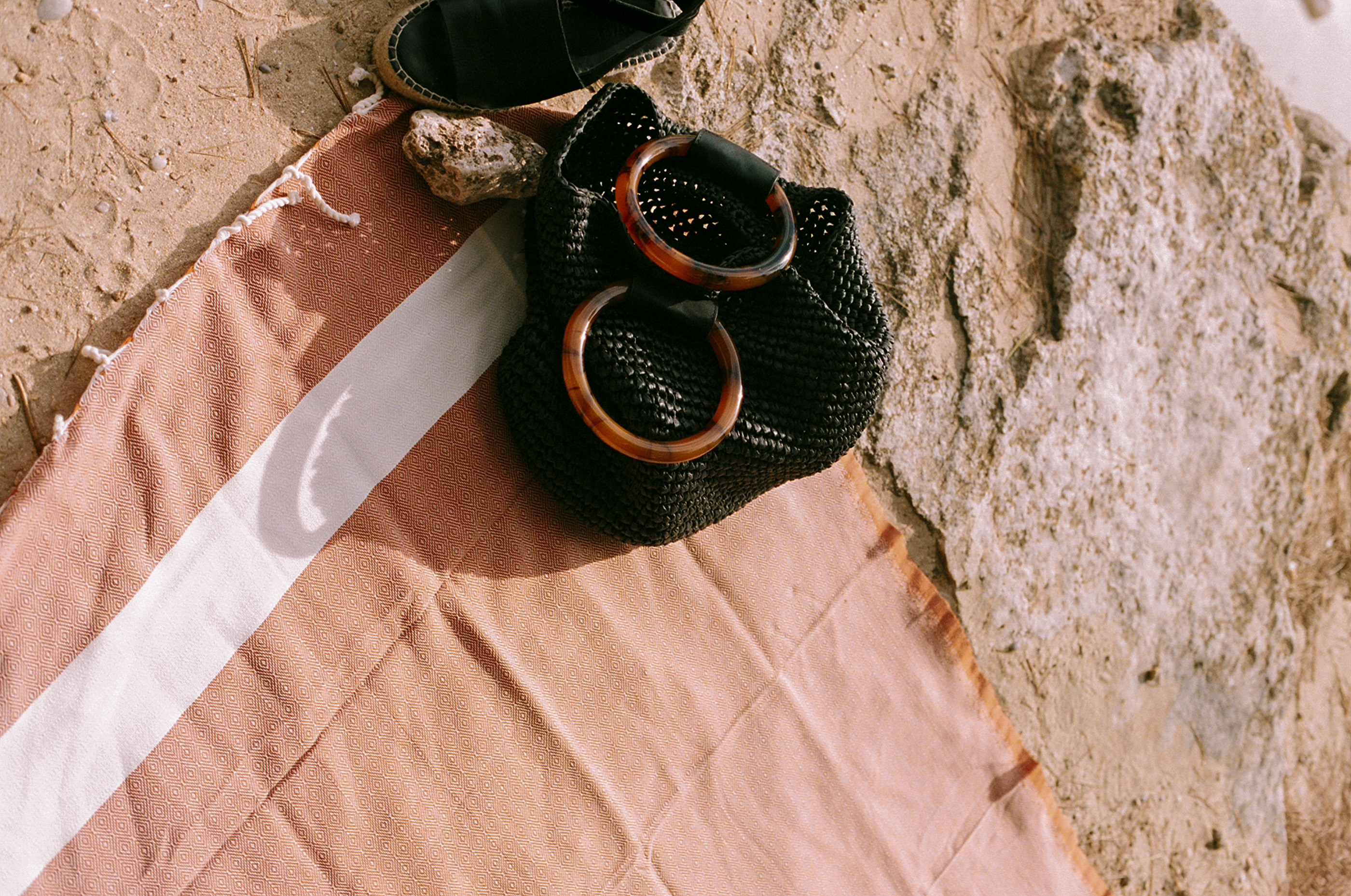 ---
–
PLATJA FORMENTOR
–
Platja Formentor offers little challenge or adventure, with plenty of car parks to leave your ride and a very simple walk from car park to beach, but it does offer a very calm, pretty and sun drenched seaside spot that's well worth a visit.  It's also relatively near to Cap De Formentor and the lighthouse which may be on your travel itinerary.
This beach is probably the most advanced in it's offering, with sun lounges for those that want something a little less rough n ready and a cafe and toilets on hand (a luxury you won't find at most the others I've shared).
---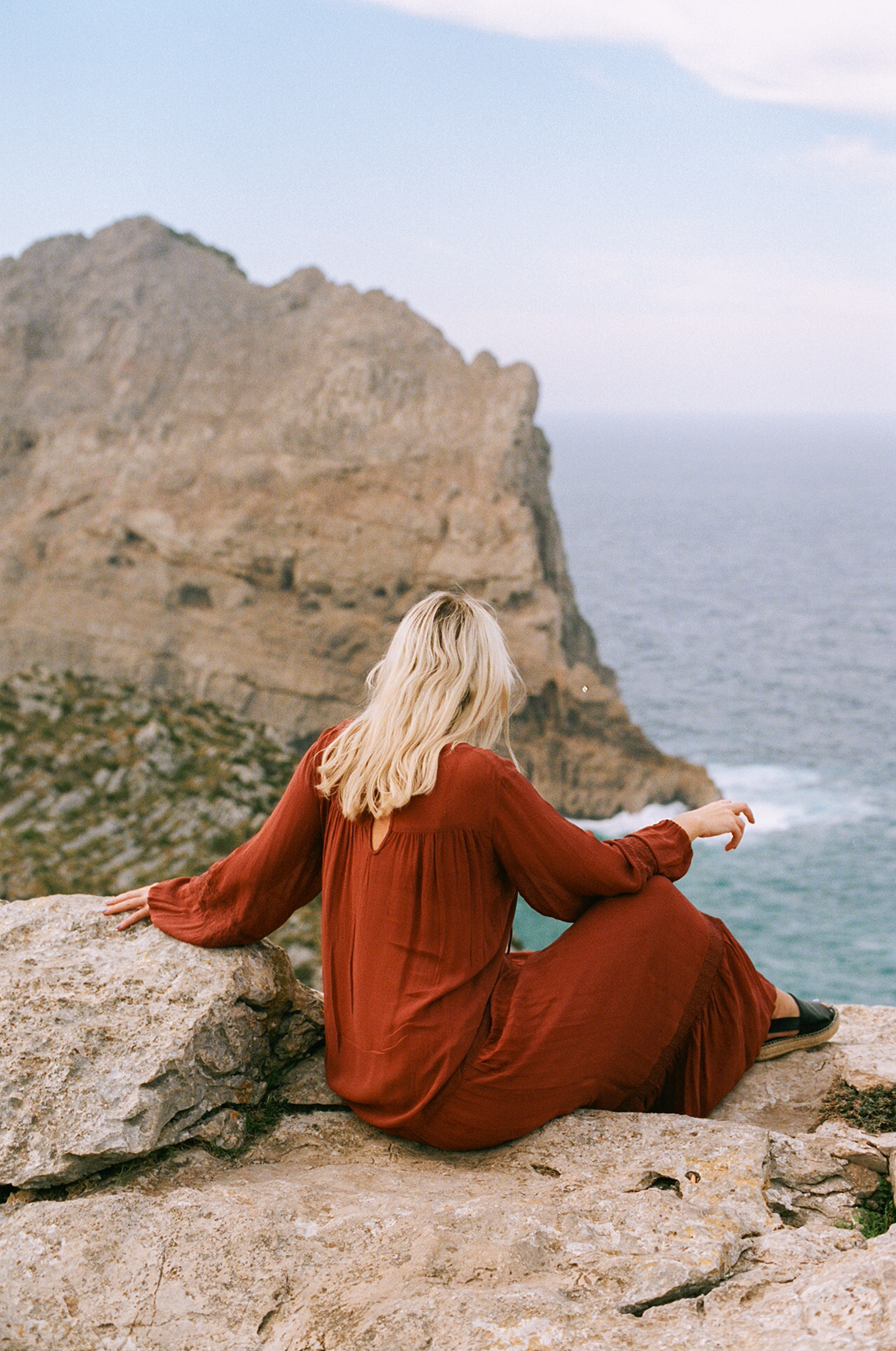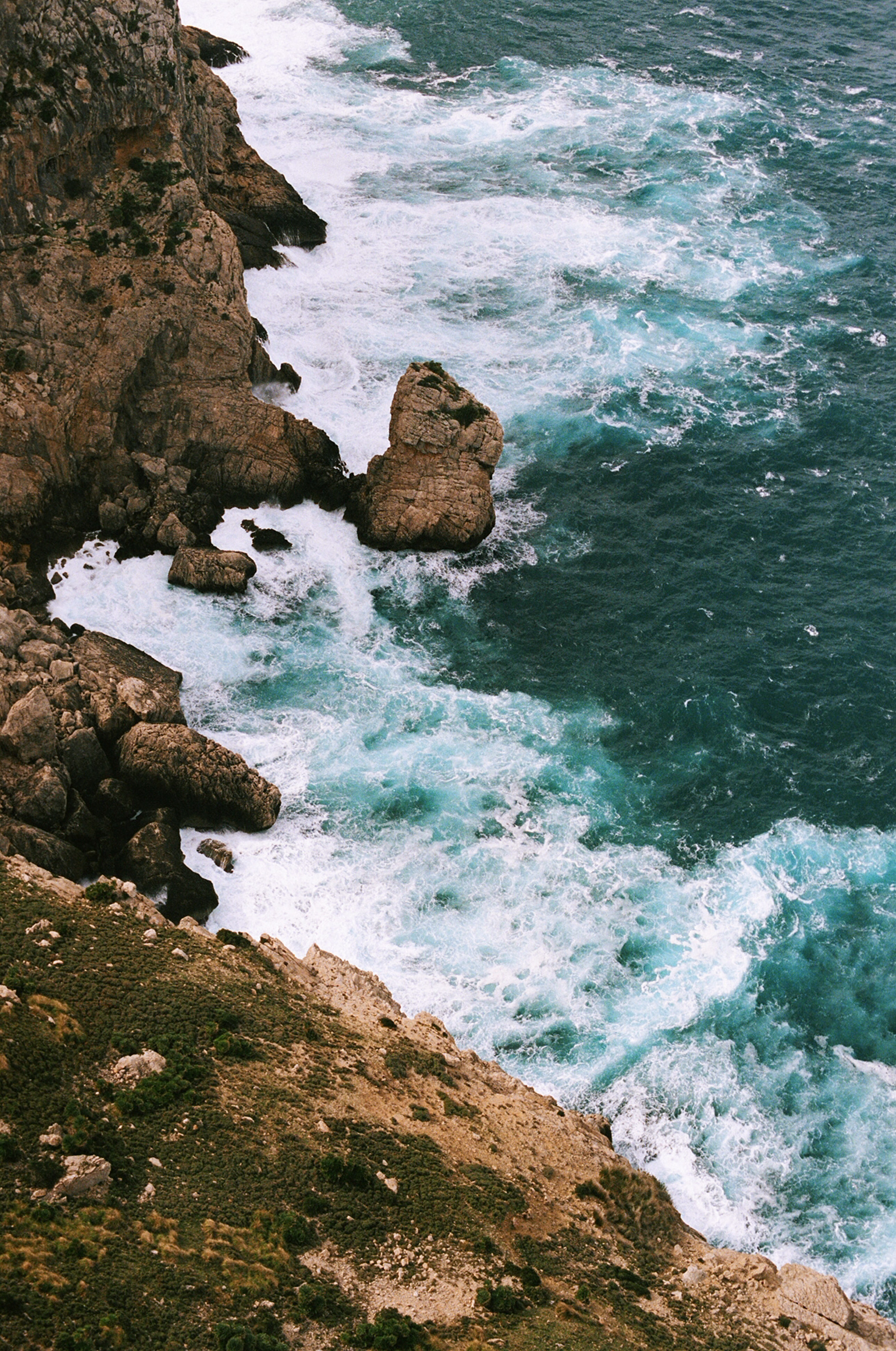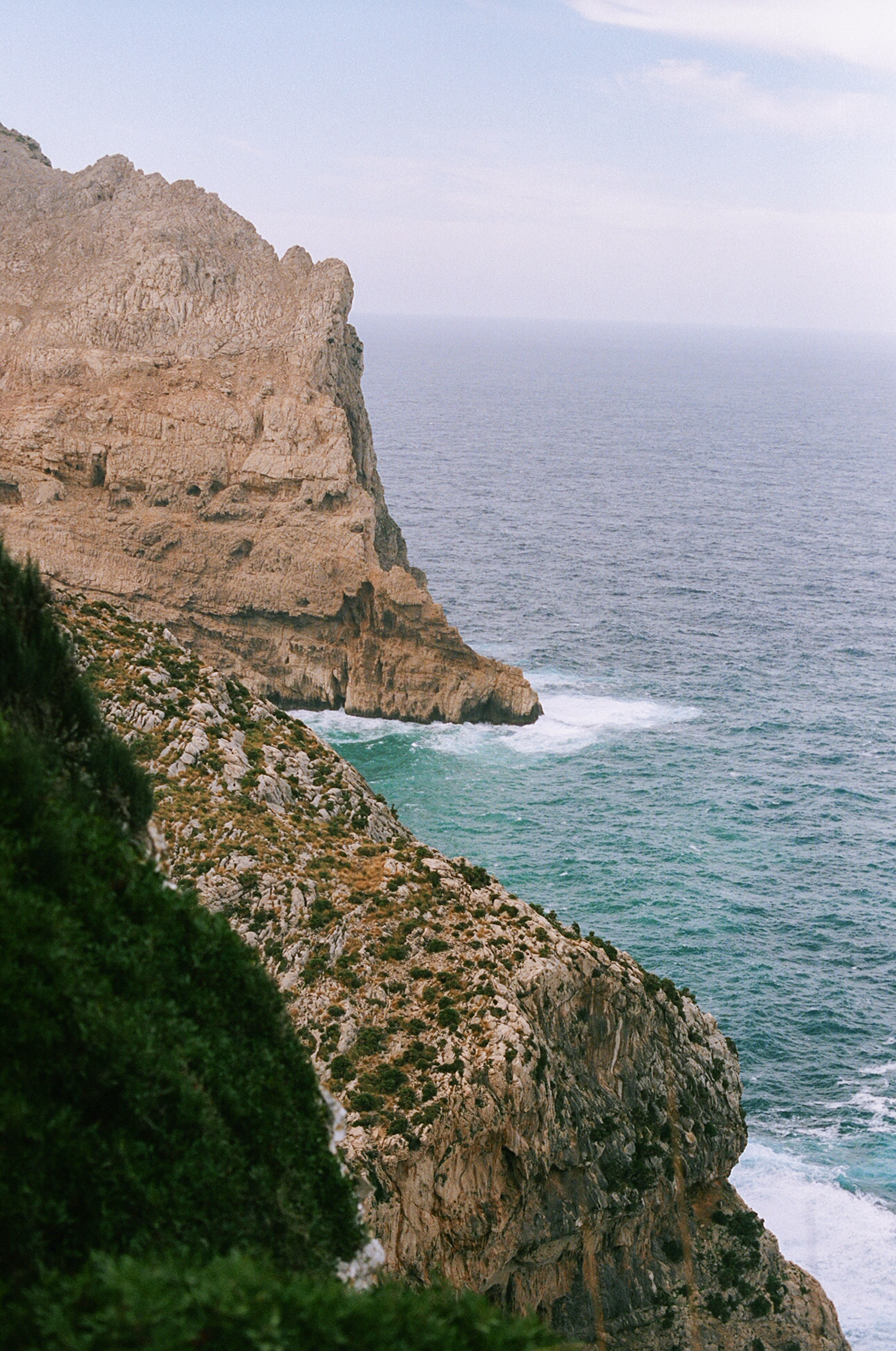 ---
–
CAP FORMENTOR
–
I briefly mentioned Cap Formentor, but its a nice little stop on your way to Formentor or Sa Colabra so definitely worth a 10 minute break to climb the cap and see the incredible views down (and a weird penis shaped monument at the top).
---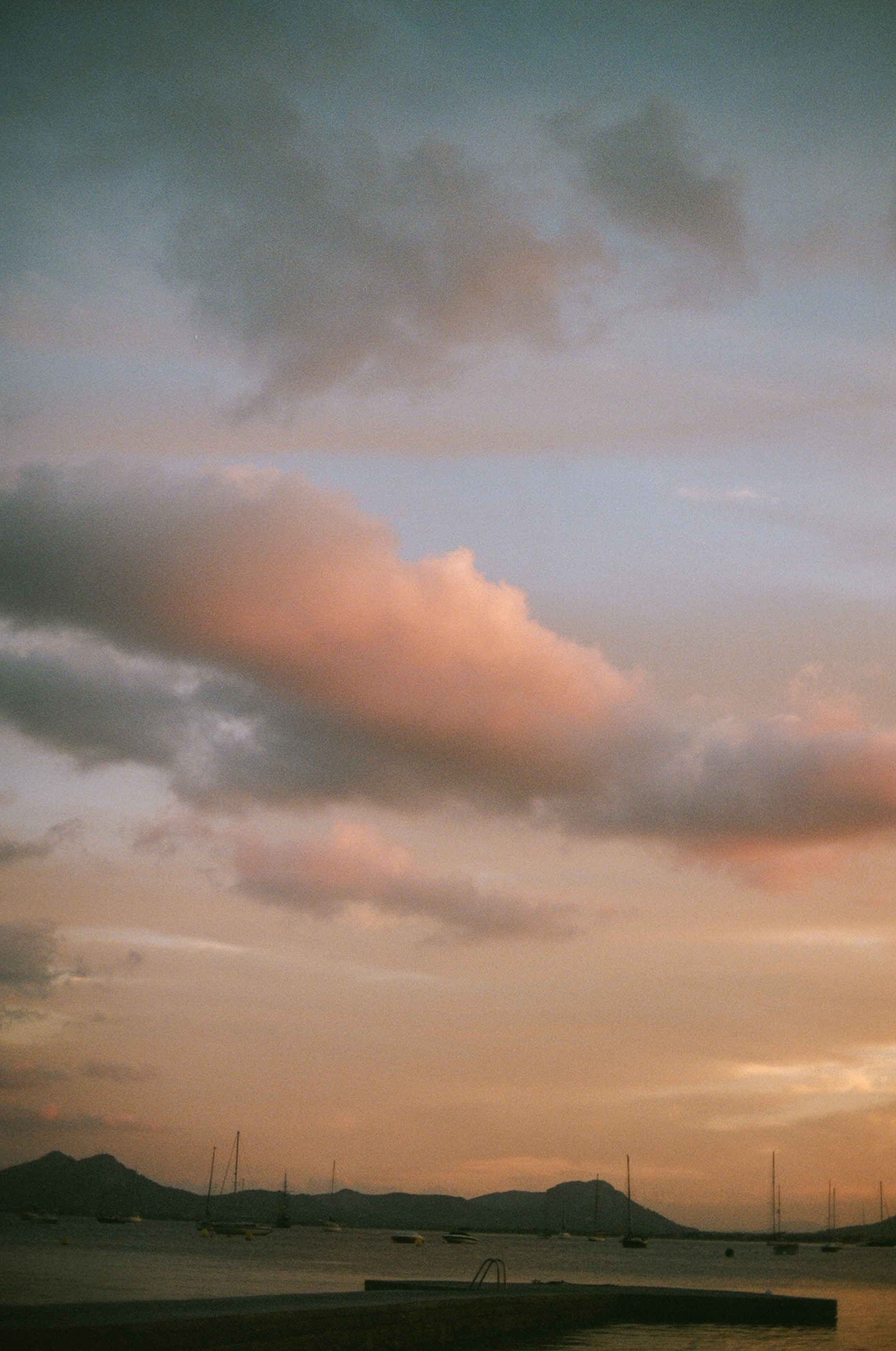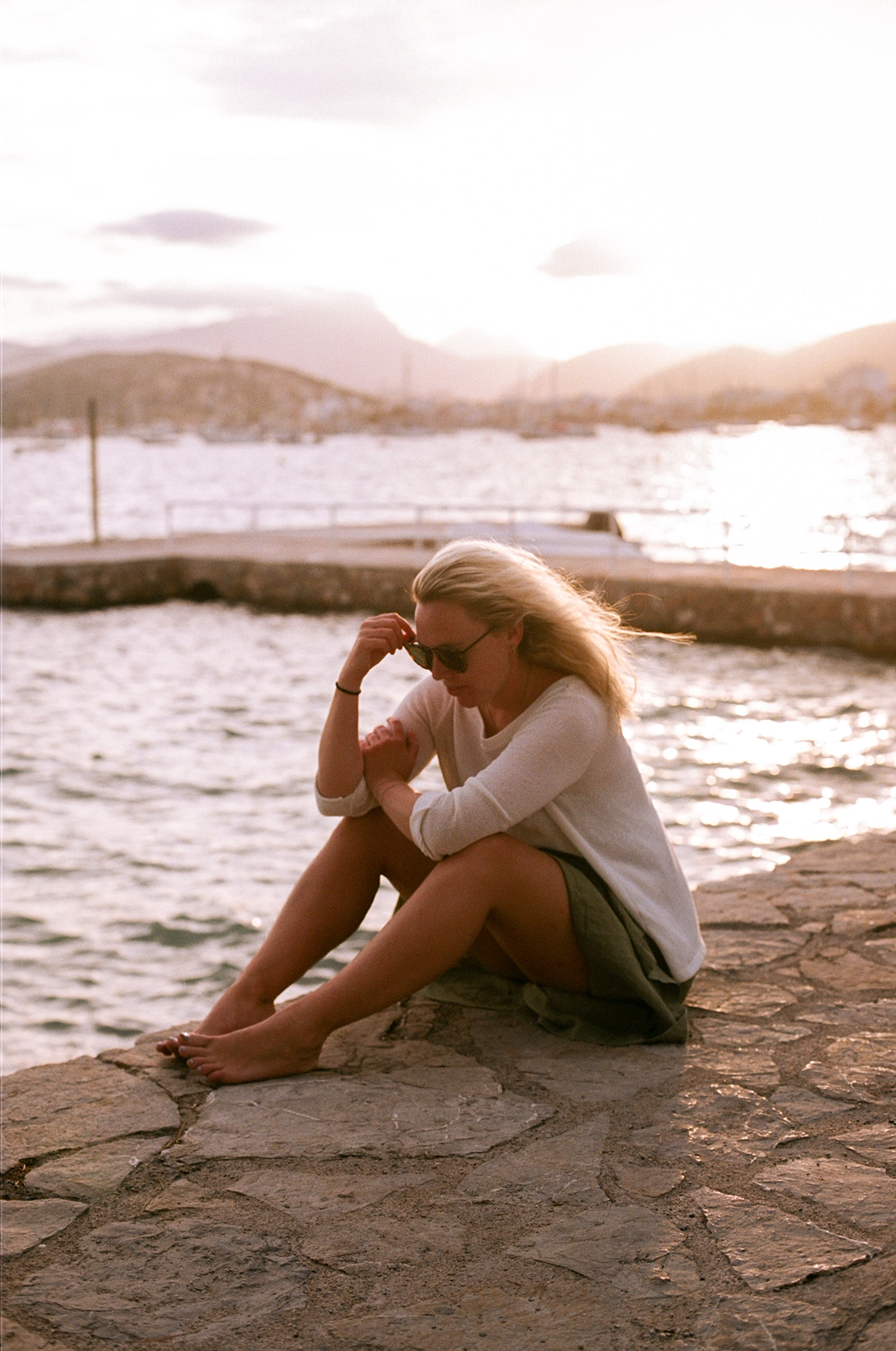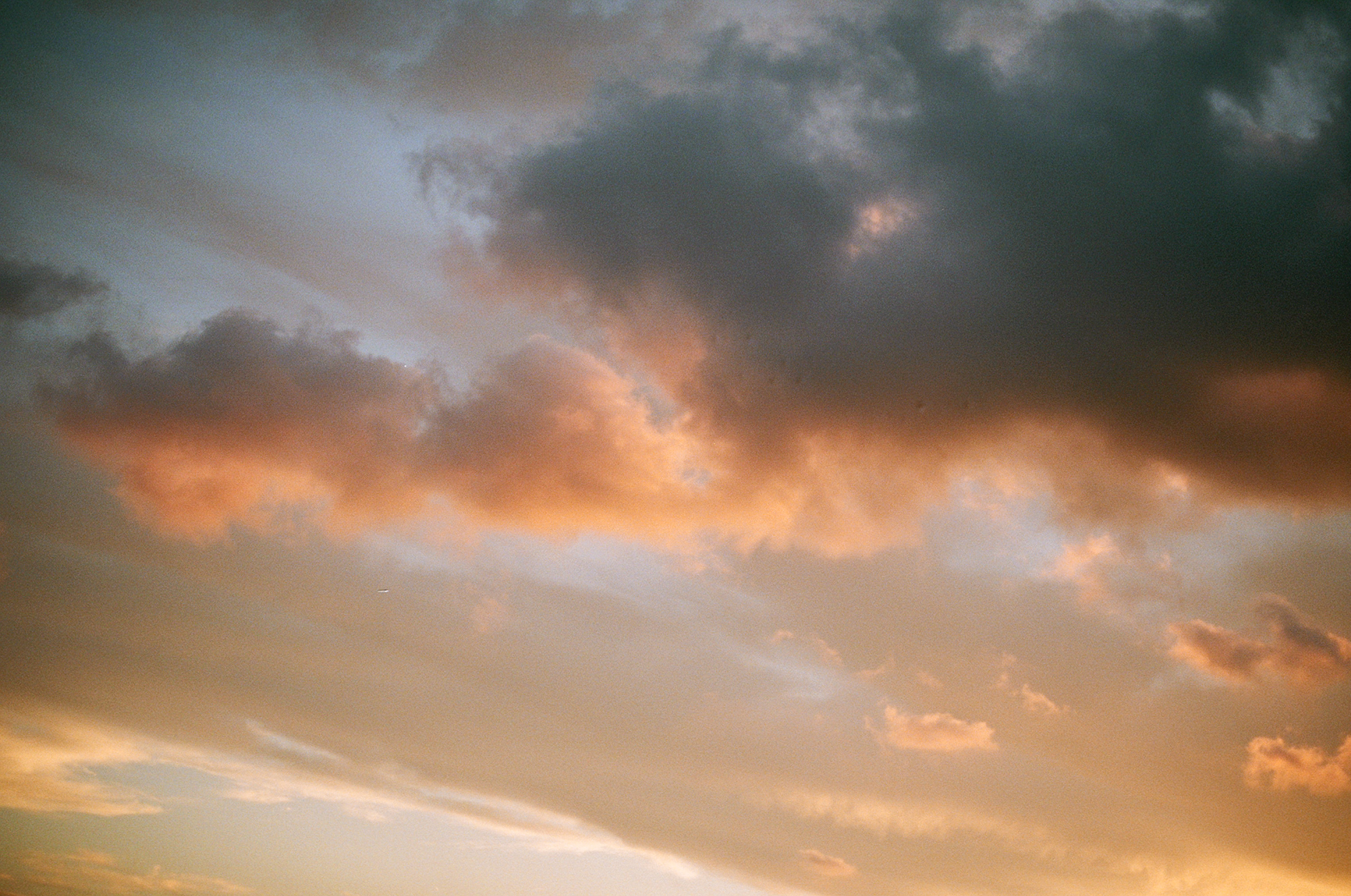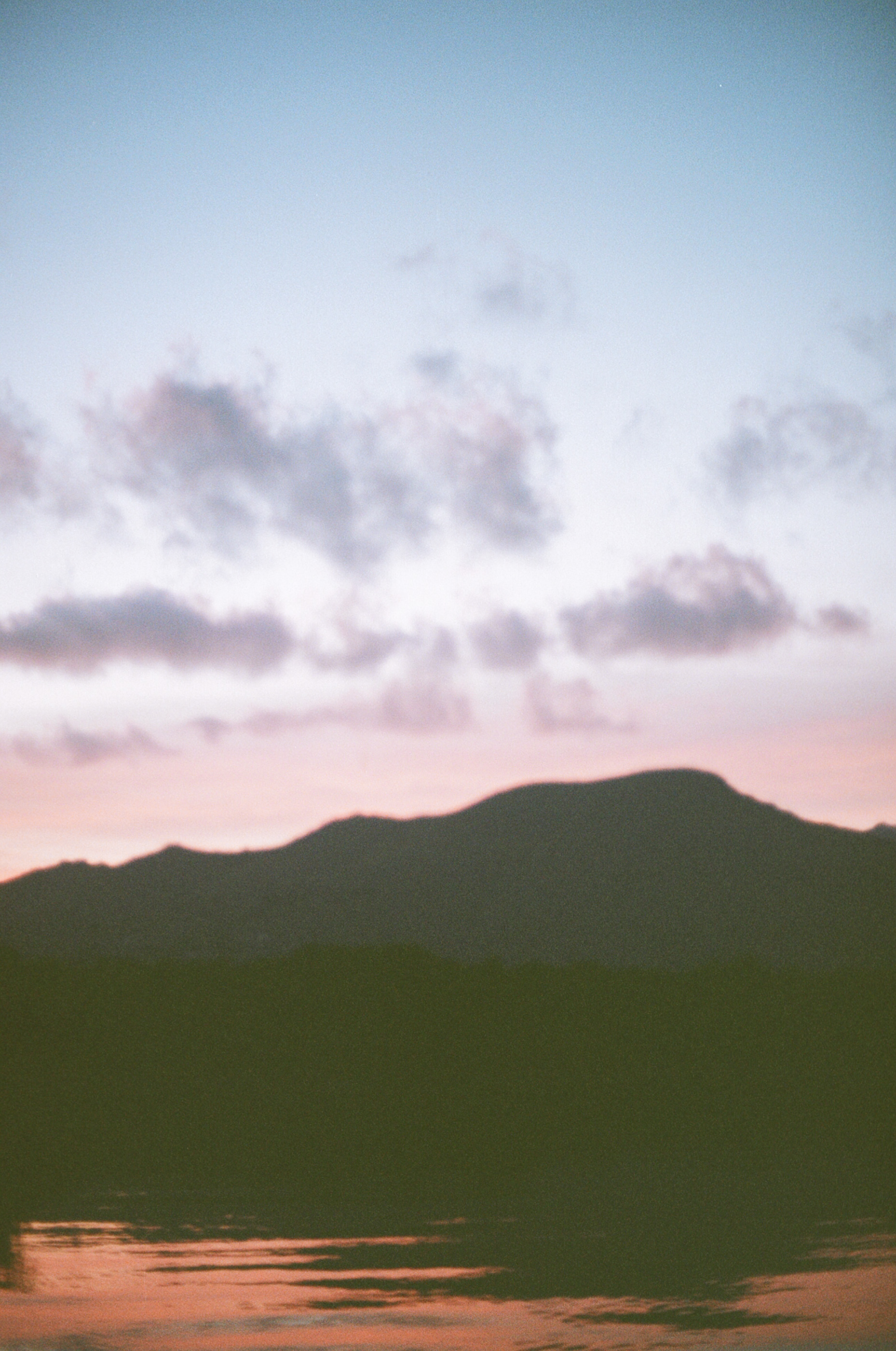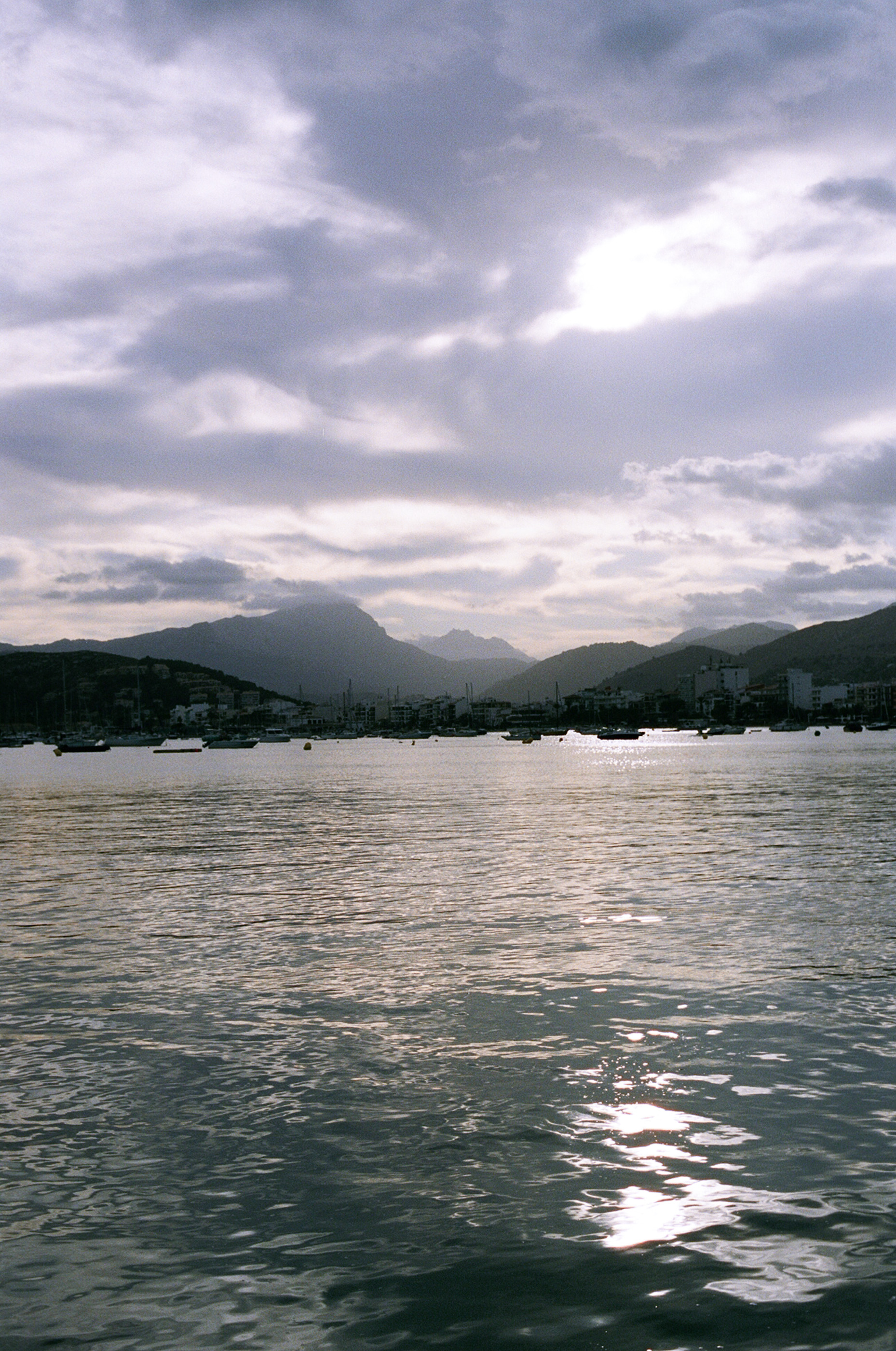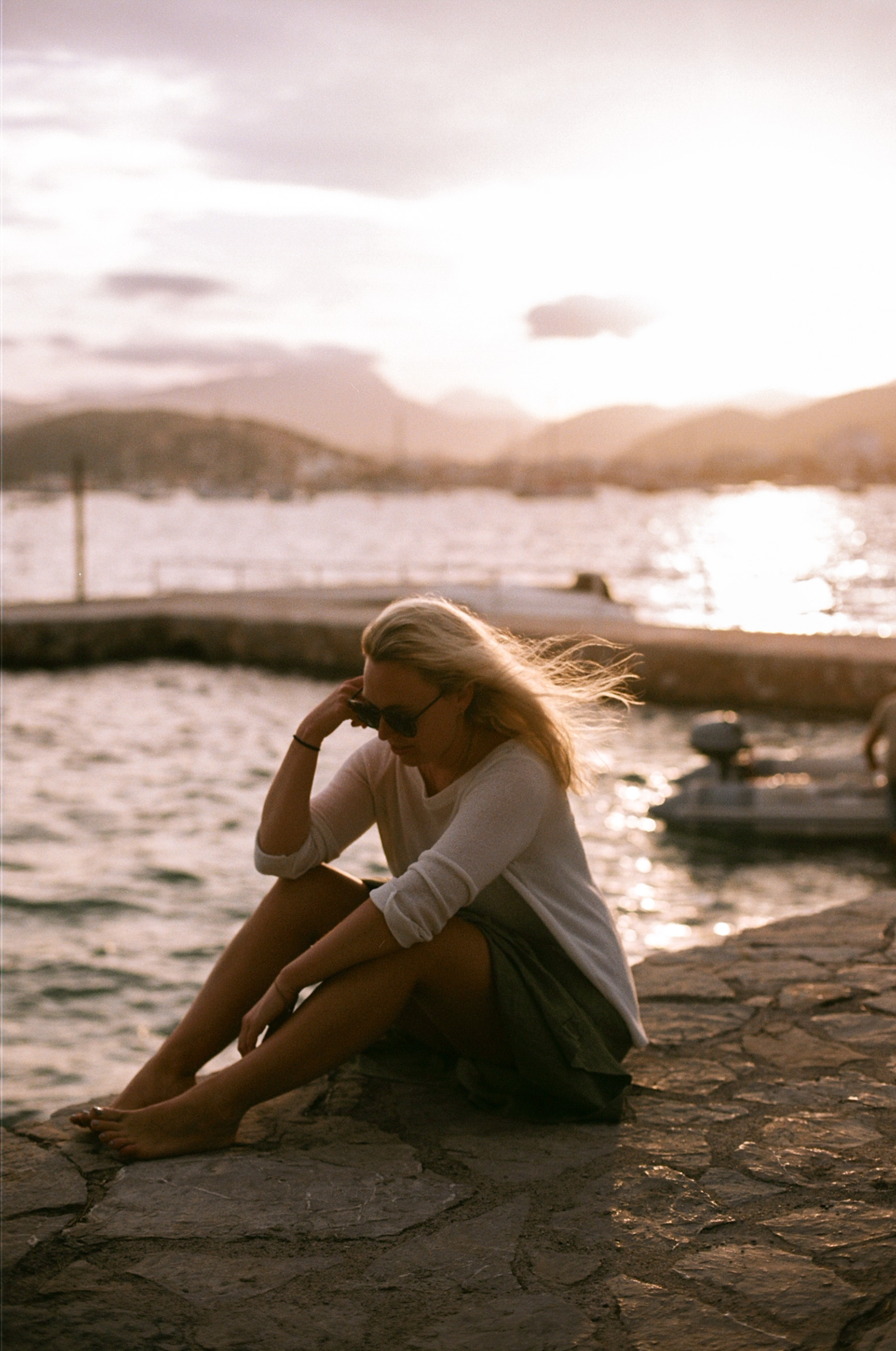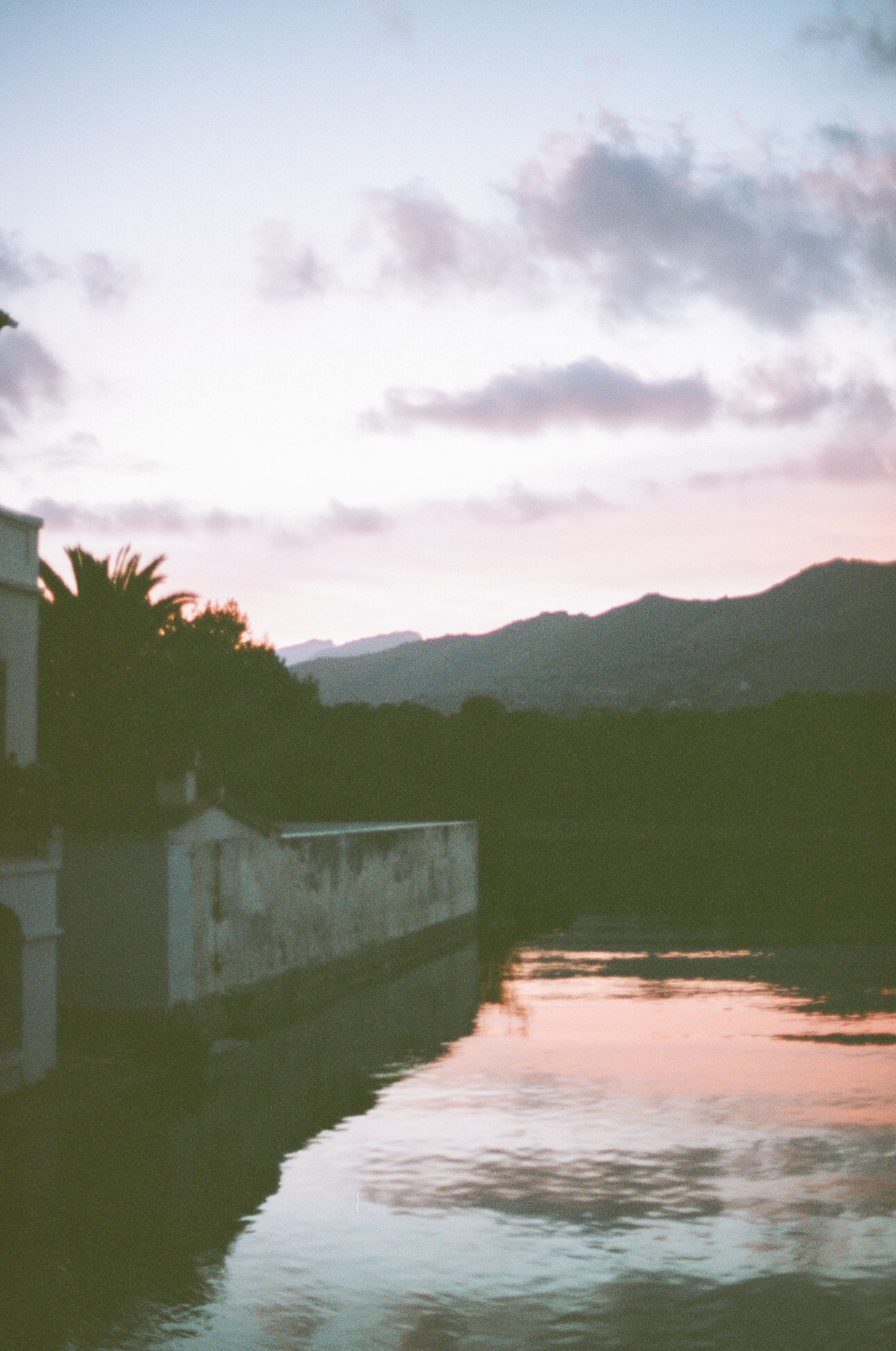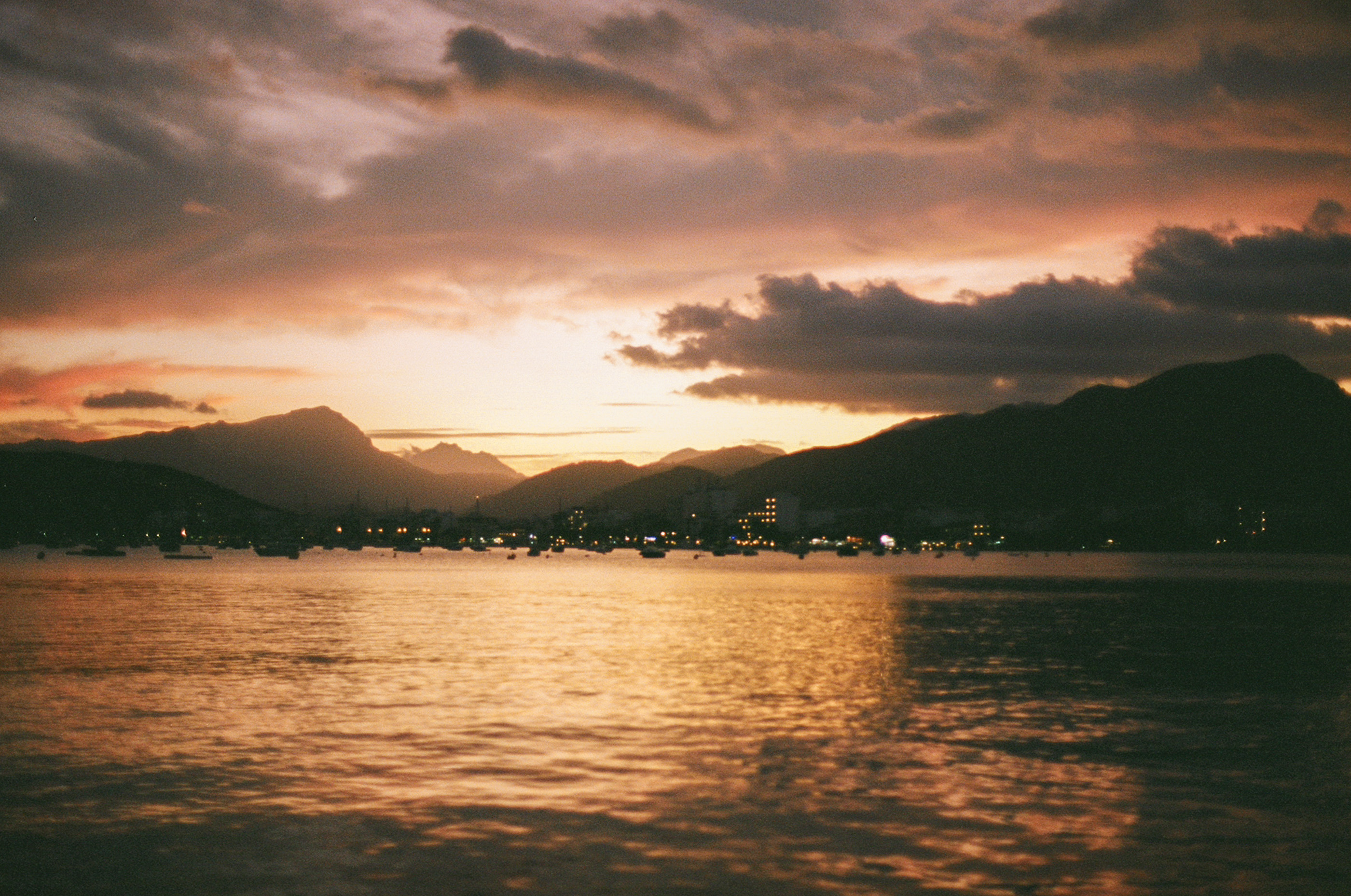 ---
–
PORT DE POLLENSA
–
As we were staying in Pollensa, we obviously also popped along to the port. Firstly for an evening dip on our day of arrival, but also for sunset cocktails at Illa D'Or, which is the perfect place to relax and watch the sun fall behind the mountains. The colours are magical and on a clear night the sky turns the most magical pink.
---
---
---
---
So there you have it, some of my favourite beaches we visited during my stay in Mallorca, the best restaurants we ate at in Pollensa and a little map above where you'll find not only the beaches we visited but also those that are still on the bucket list for next time. As well as spots like Deia which if I had more time, i'd have love to visited.
If you want to read more of my travel posts, you'll find them all here.