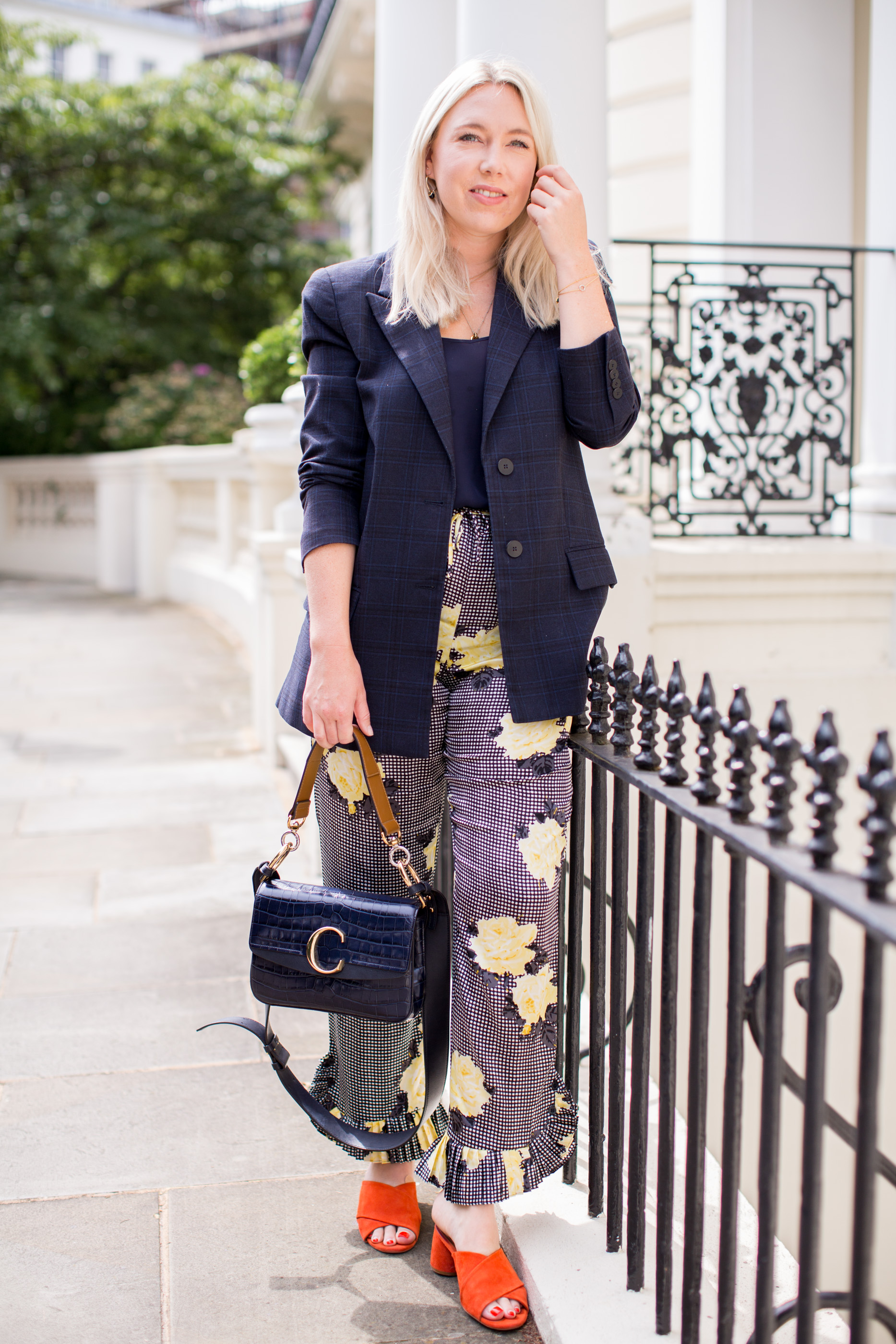 ---
STYLING 'PYJAMA PANTS' FOR WORK
Ganni Silk Trousers
---
Aside from my (worryingly) expanding Sweaty Betty collection which plays a dual role of yoga kit and lounge wear, it's fair to say most of my clothes don't feel close to as comfortable at my PJ's and cashmere socks do.
So much so I've been known to change into PJ's on a plane, and stay in them until I've got home. Side note: I did a lot of long haul travel this year and gave up caring about getting changed to leave the airport by the end. Comfort. Was. Key.
So, as you can imagine it's been a total delight to not only discover that silk trousers are doing their THANG right now (okay, for the last 18 months or so, but I caught on late, and forgot to share these beauties with you in the Summer) but also to learn that despite the literal pyjama vibe, they're acceptable to wear not only outside the house but also to work too.
Whether it's the tie waist belt, the floral print or the detailed ankle, my Ganni trousers are firmly in the 'outside the house' plausible bracket, yet remarkably look and feel like my lived in pyjama bottoms. Heaven.
Perfectly partnered with a blazer and silk camisole, it's the easiest and chicest work look. That transitions quite literally from bed to work to dinner.
---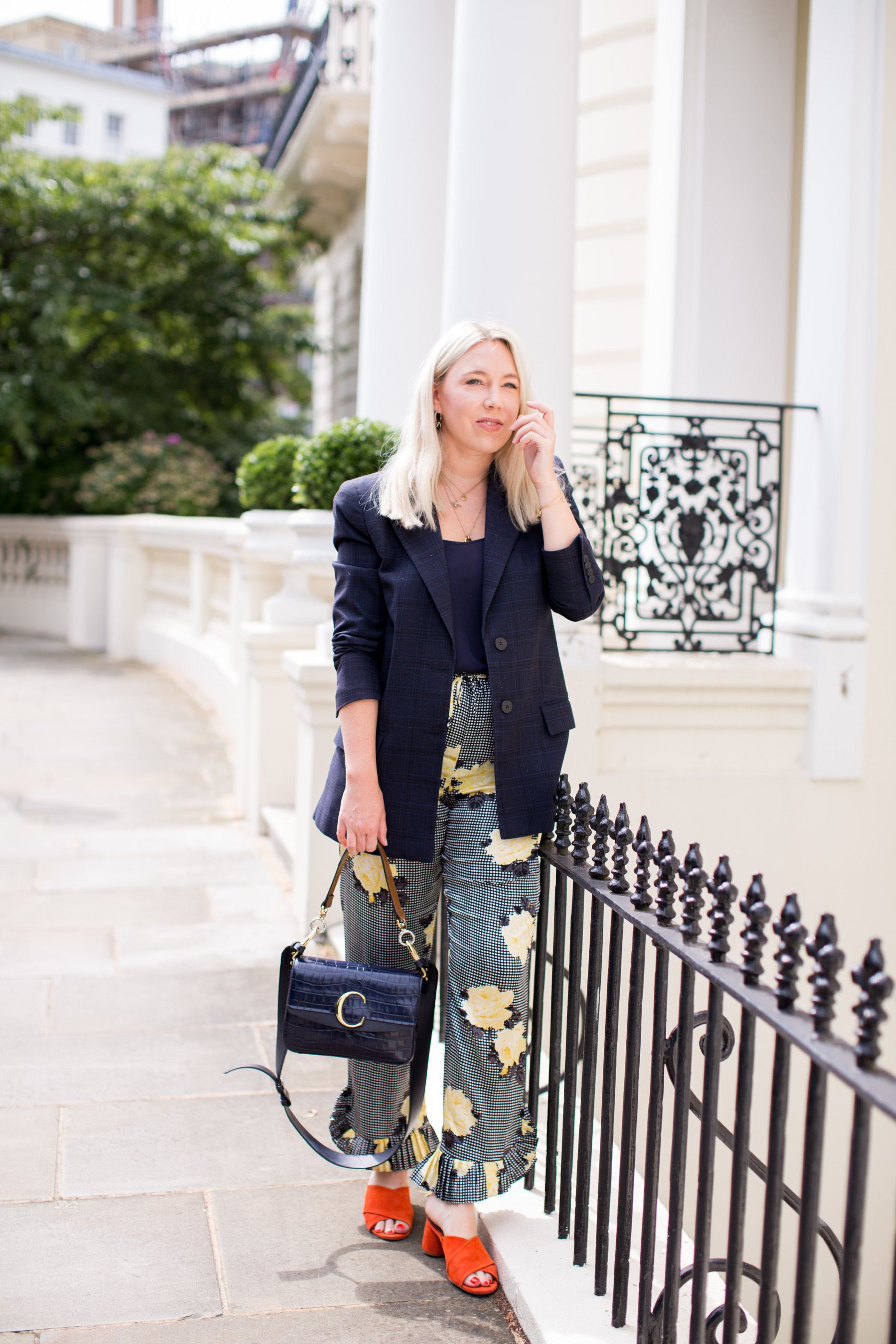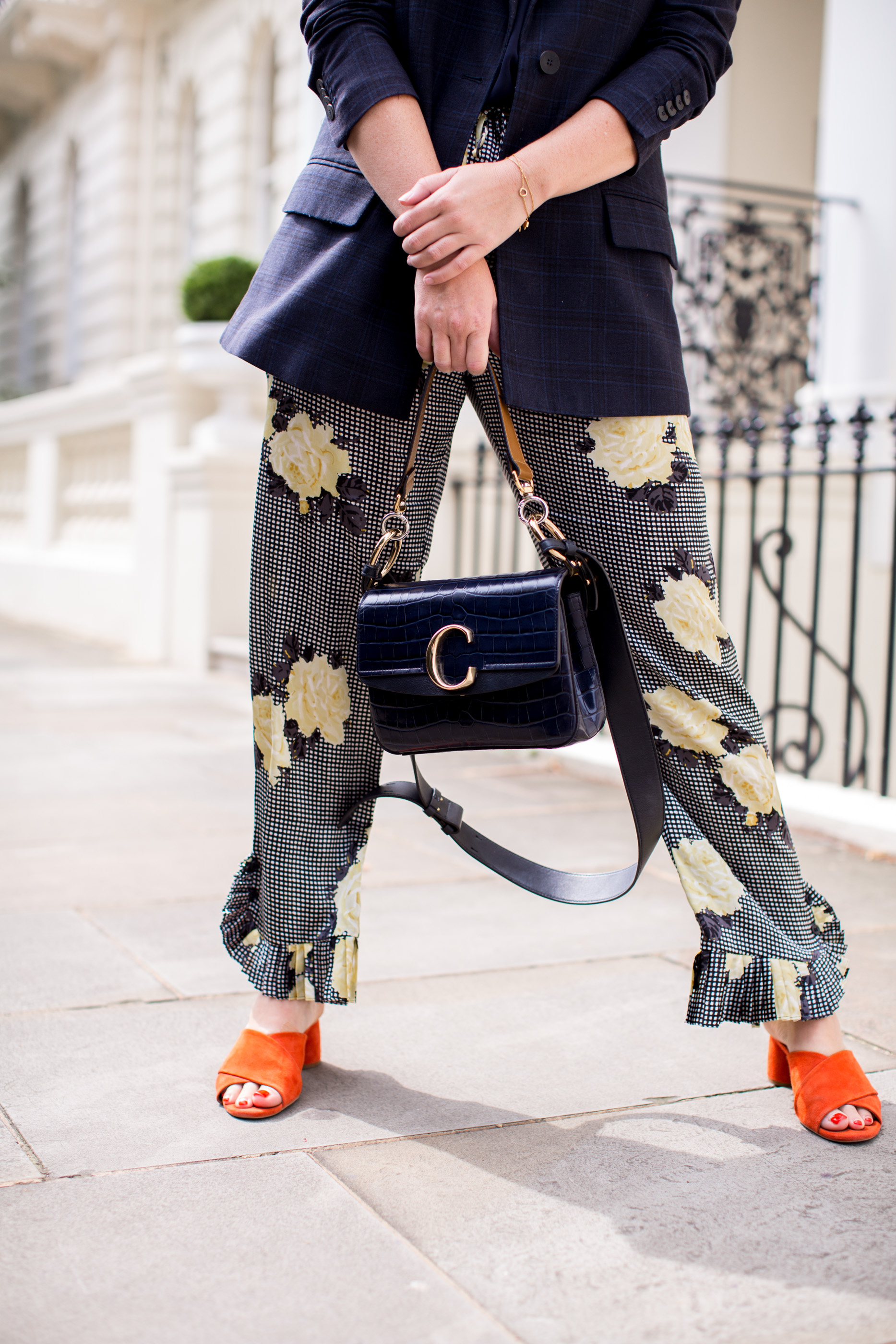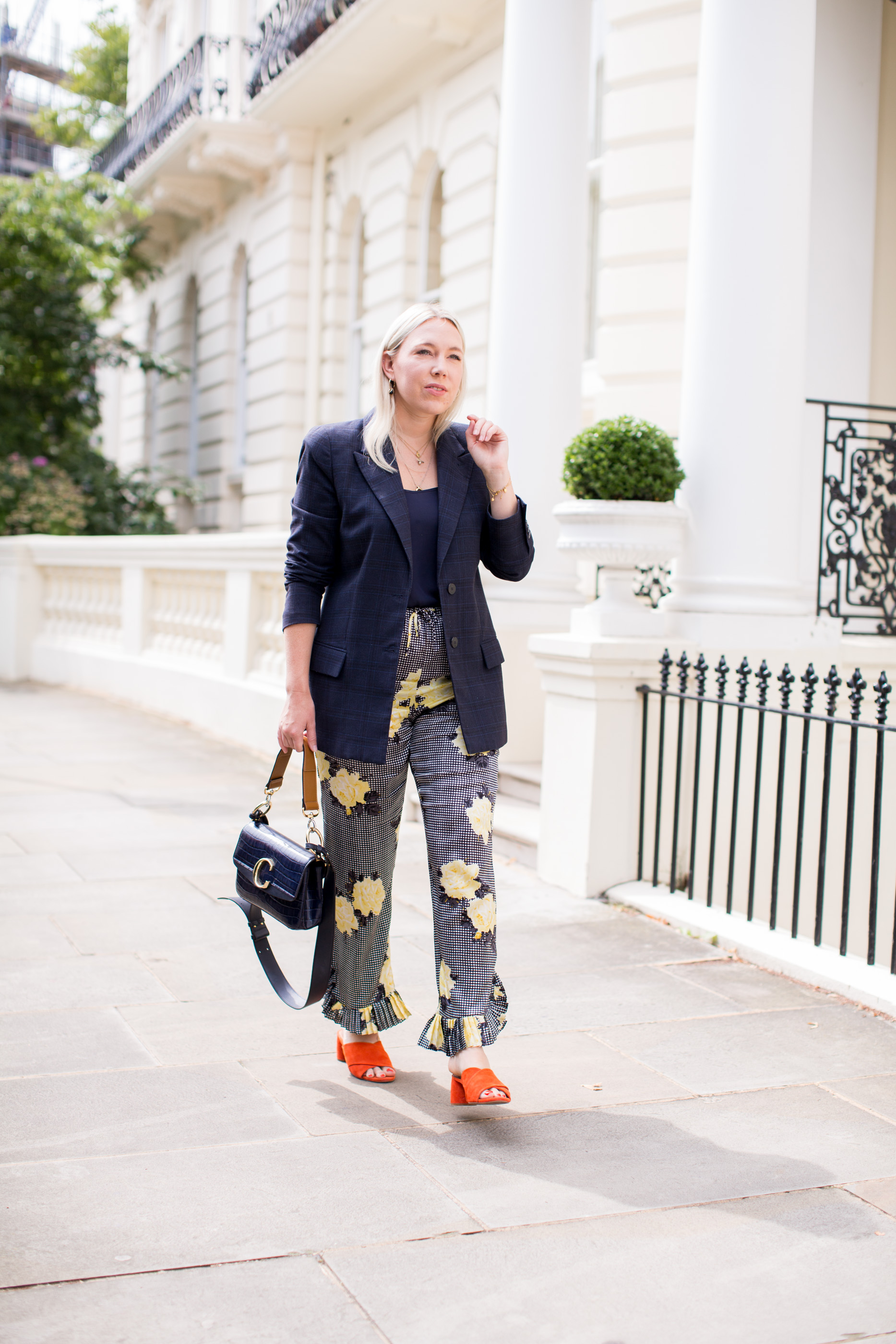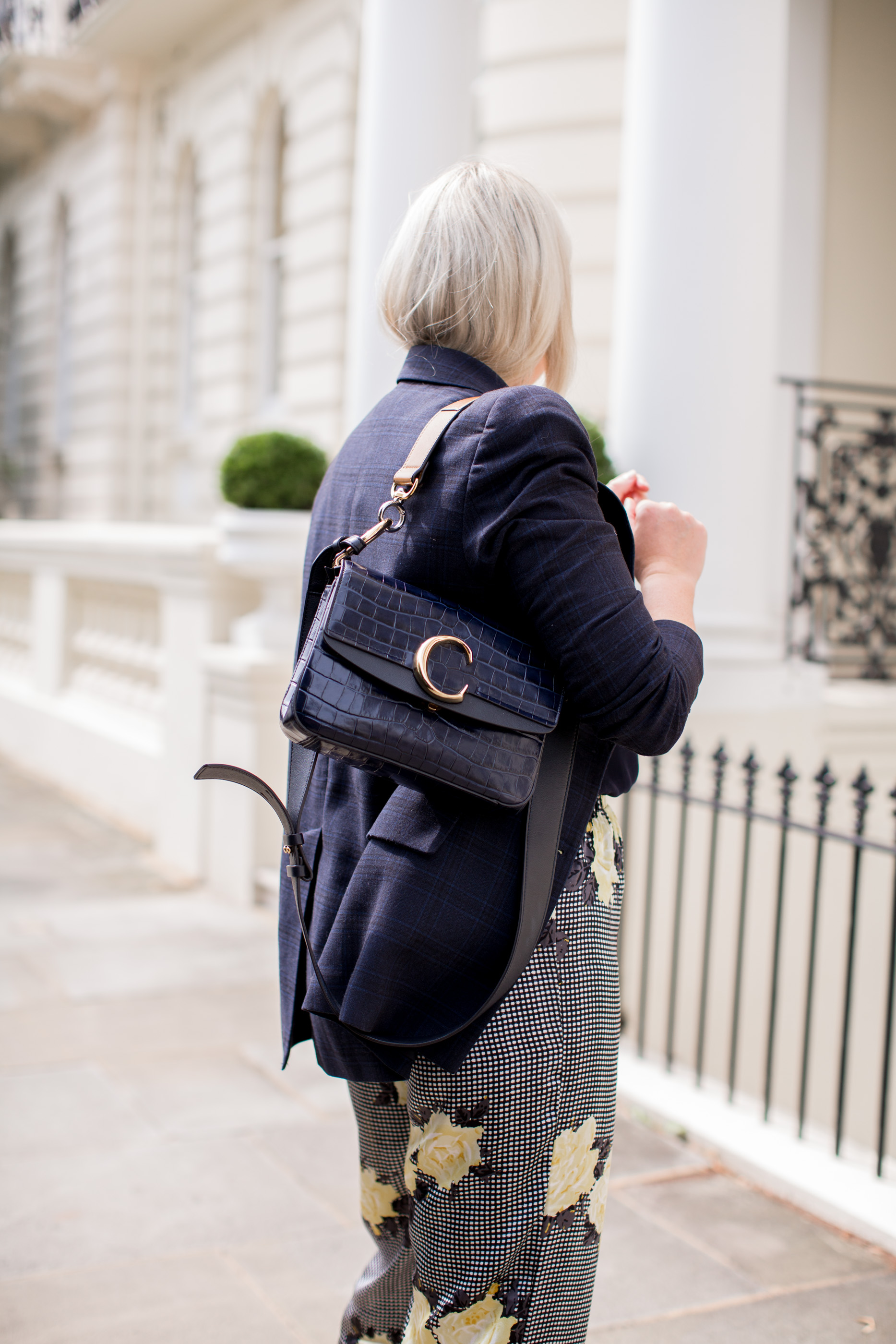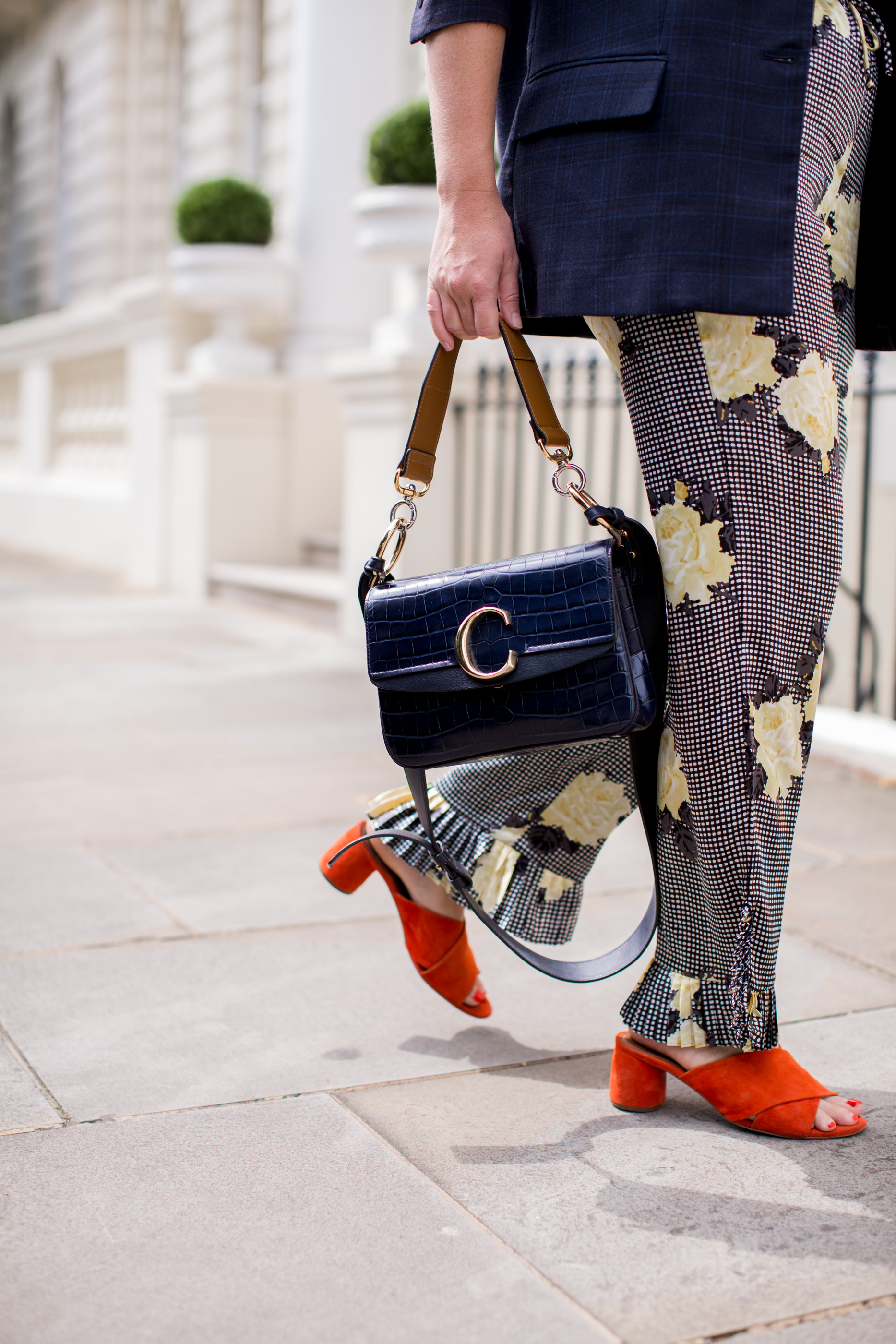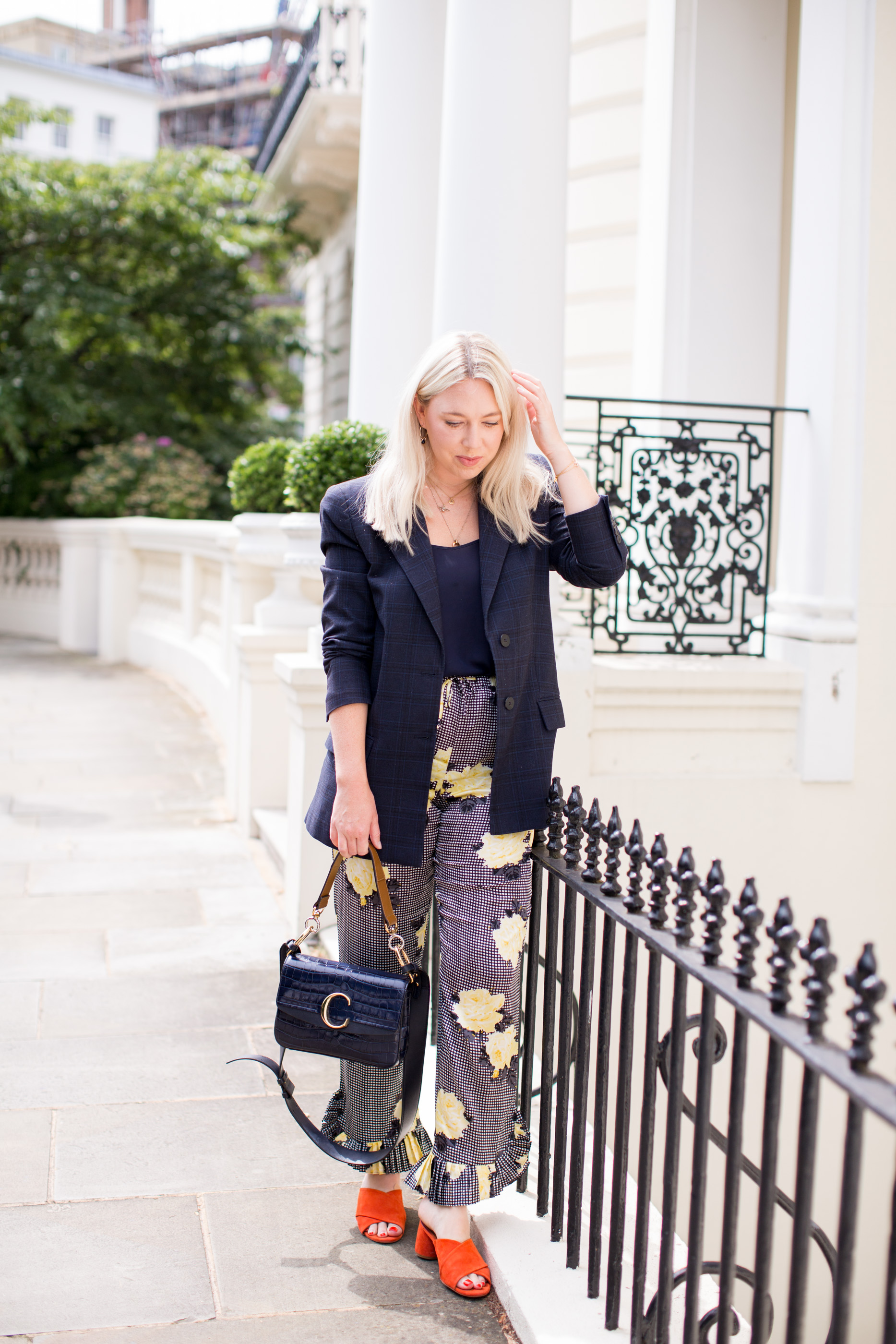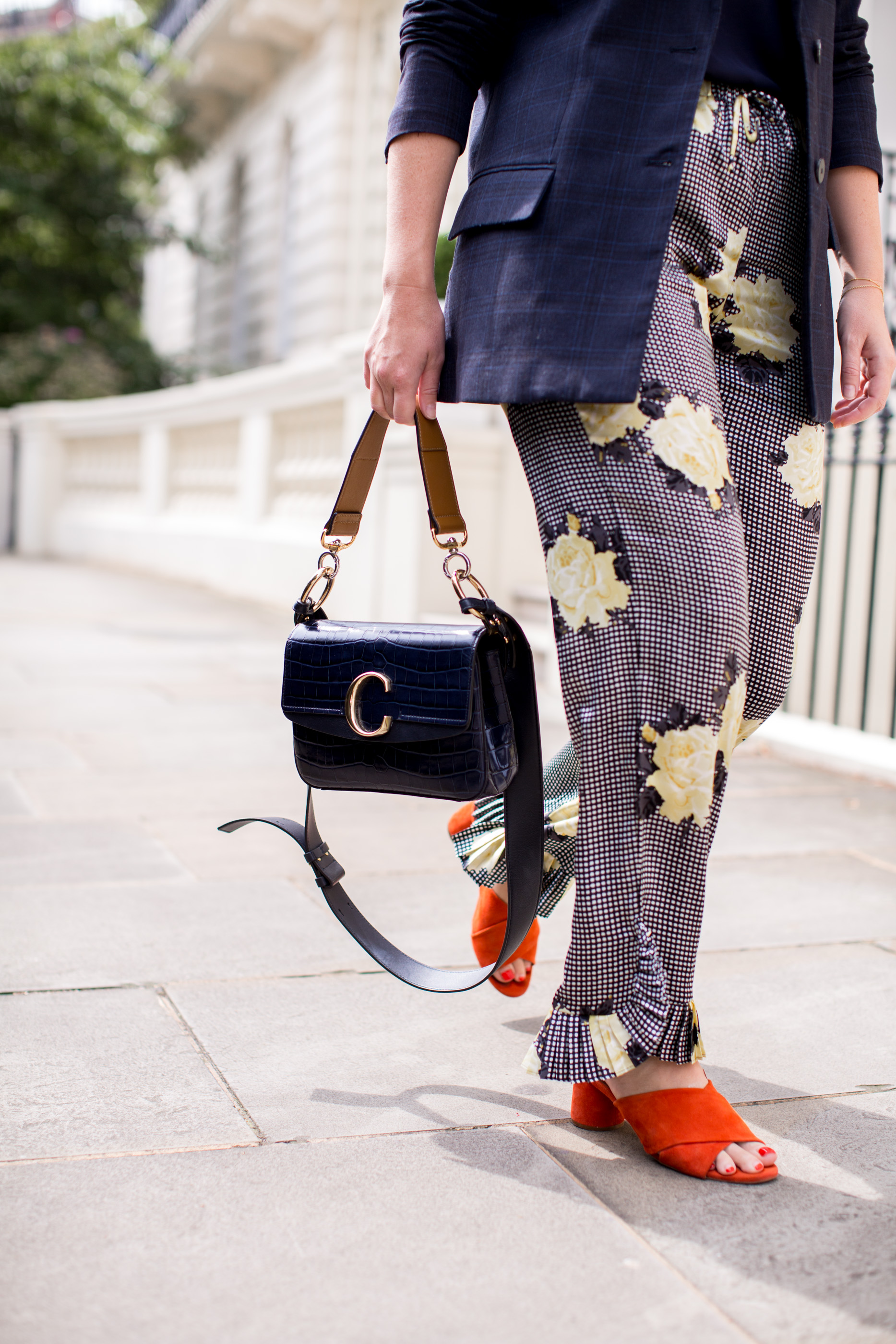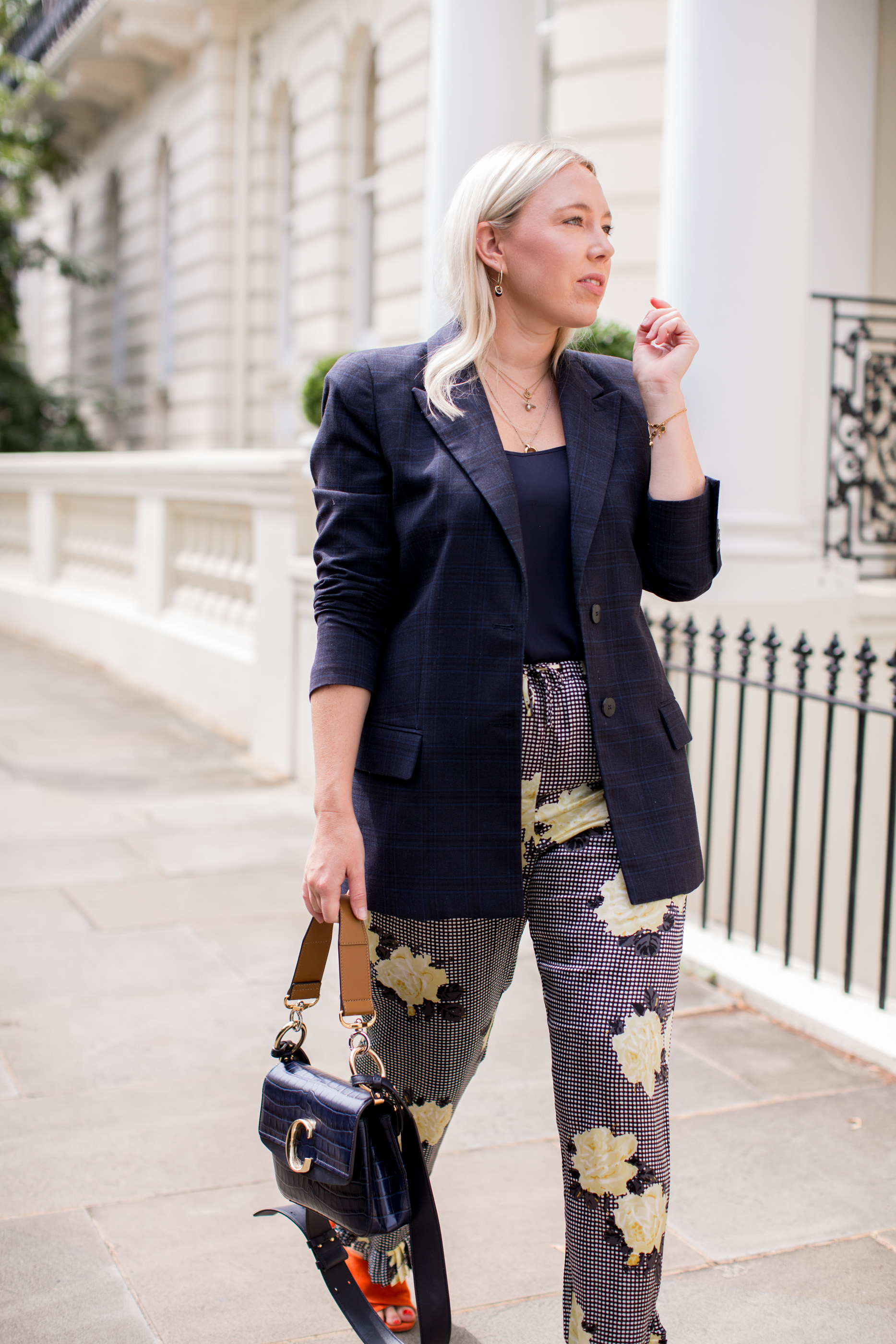 ---

---
There's nothing better than an outfit with all the comfort of your favourite PJ's, yet be both plausible to sleep AND leave the house in, right? Now to build my collection, next up these Asceno ones!