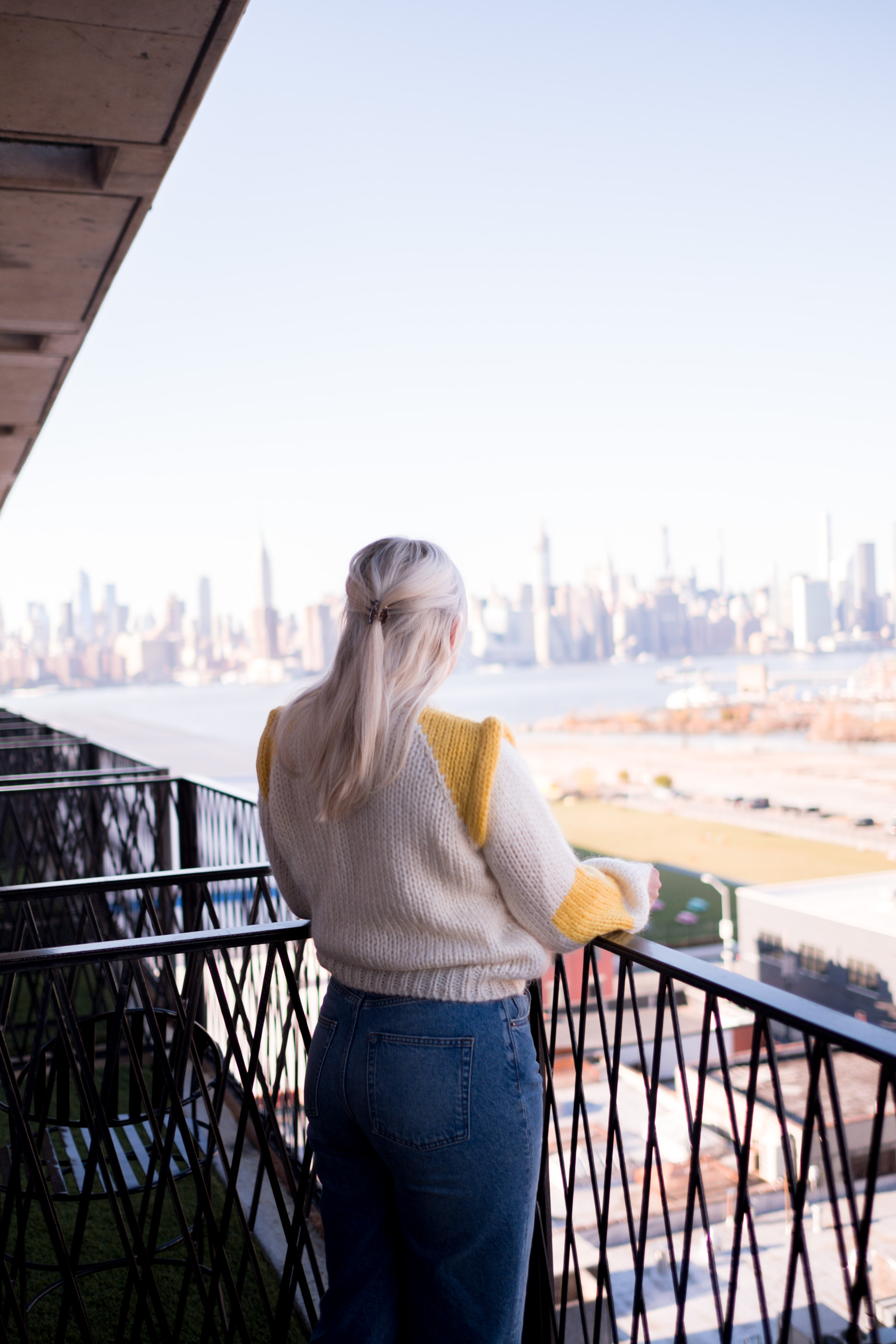 ---
WILLIAMSBURG TRAVEL GUIDE
My Favourite Spots in Williamsburg, Brooklyn
---
Prior to this trip to New York City I had only spent a day in Williamsburg. One that came with fond memories and a slightly sore head the next day – whilst we pottered the streets by day window shopping in the small boutiques and vintage stores and getting our nails done like a local (not a bargain, I don't recommend), the evening was spent 'bar hopping' between two unassuming speak easies that have remained firm favourites ever since.
I've been lucky enough to travel to NYC a lot in the last couple of years, and so with a return trip for Jase and I planned in for the end of 2019, I felt it might be the right time to give up my west village routines and try a stay based in Brooklyn instead. Williamsburg was the natural choice and one i'd really recommend for return visitors or those looking for something a little more low key.
Since my last trip to Williamsburg which was probably a good number of years ago, it's become even more gentrified and more 'village' like in its feel. More stores, more cafes and restaurants and considerably more hotels.
We decided to stay at the Williamsburg Hotel which I found via Mr & Mrs Smith – I've never stayed in a bad hotel recommended by them so always trust their listed hotels. It was expensive (£1300 for 4 nights) but New York is, and we loved the base, the views and I personally enjoyed the decor (think polished plaster walls and Parque floor).
Whilst the majority of days we did hop in a cab to Manhattan to do some of my usual favourites – West  Village, shopping in Soho, the High Line, Chelsea market, Central Park and the Top of the rocks at sunset (updated Manhattan address book coming soon) – we also made home in Brooklyn, spending our mornings getting coffee at Partners (what used to be Tobys estate, and the coffee shop they visit in 'The Intern') and testing out the best of Williamsburg's brunch spots (Sunday's in Brooklyn, Egg and Allswell are some of my favourites). 
Whilst I planned a return trip to Sfoglia (one of my favourite restaurants on the Upper east side, that thankfully managed to do a gluten free ragu for me – best parpadelle ragu I've ever had) and we hit up china town for an incredible Asian feast at Chinese Tuxedo and drinks at Ludlow House, we also managed to discover and rediscover some incredible spots in Williamsburg.
Return trips to hotel Delmano and Maison Premier were high on my list and hopping between the two is my favourite. It's hard to get tables so often the wait for Maison Premier affords you a few hours before hand at Hotel Delmano if you're lucky enough to squeeze in – or vice versa. Either way you need to get their early to get on a waiting list. Oysters and shellfish alongside specialty cocktails is hard to beat. The second trip lived up to the first, if not outdid it. These two are firm NYC faves.
I also discovered a few new spots in Shelter (pizza and ribs) and Birds of a Feather (an incredible laid back Chinese restaurant with big sharing tables and delicious dim sum).
Being based in Williamsburg meant we not only got to visit Catbird (a beautiful jewellery store based there) and finally make the Brooklyn Flea Market (sadly the Smorgasbord market was closed for winter), but also explore some of the beautiful cobbled streets of Dumbo, the new Dumbo house with its incredible views over Manhattan and Brooklyn Bridge, and of course watch sunset from the park just under Brooklyn bridge. 
Williamsburg alongside the west Village are both places I feel at home staying in, we quickly made daily routines and fell into the motions of Brooklyn living. If you've not been, I'd recommend adding a day to your next trip, or if you're an NYC regular, mixing up your base and trying Williamsburg.
---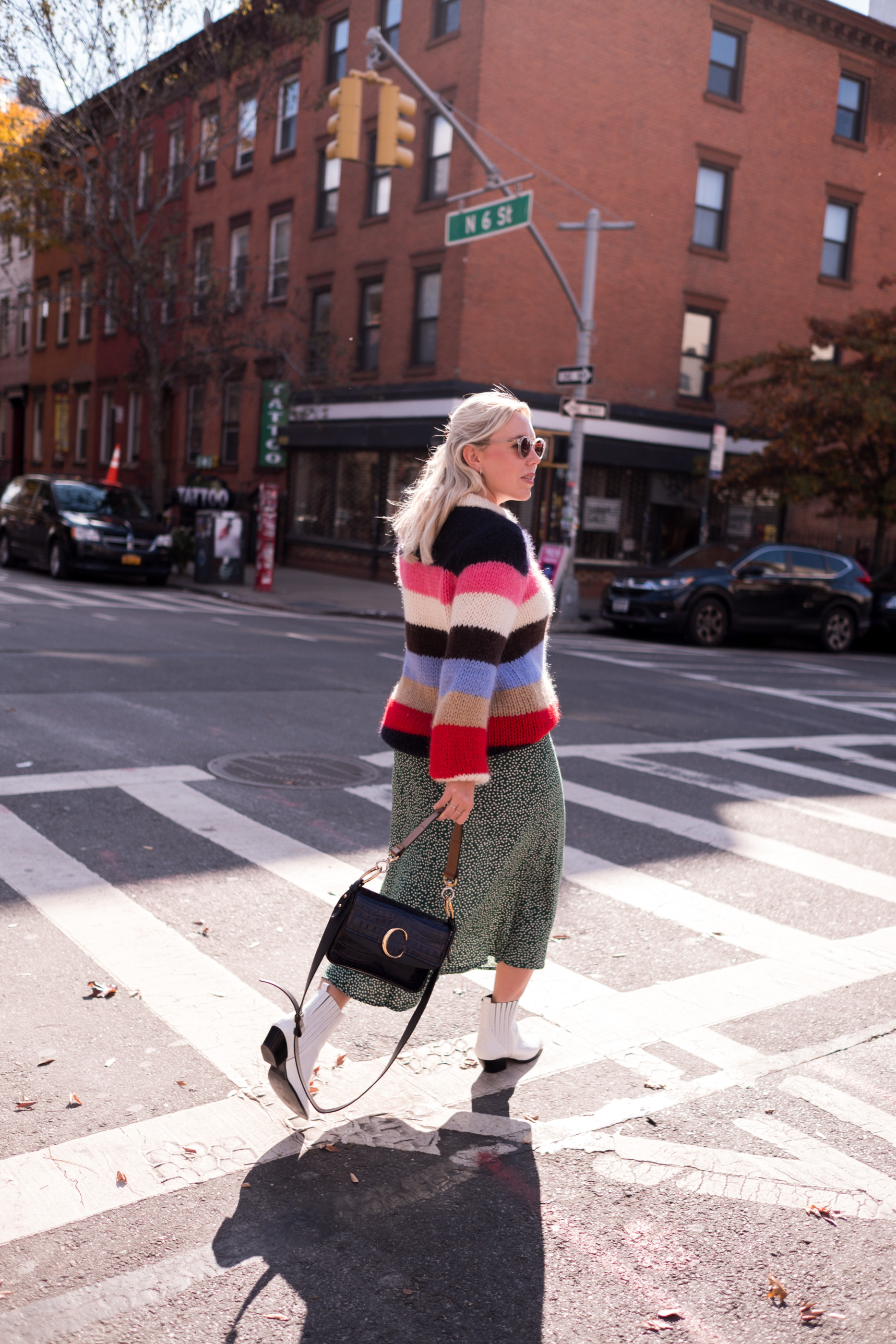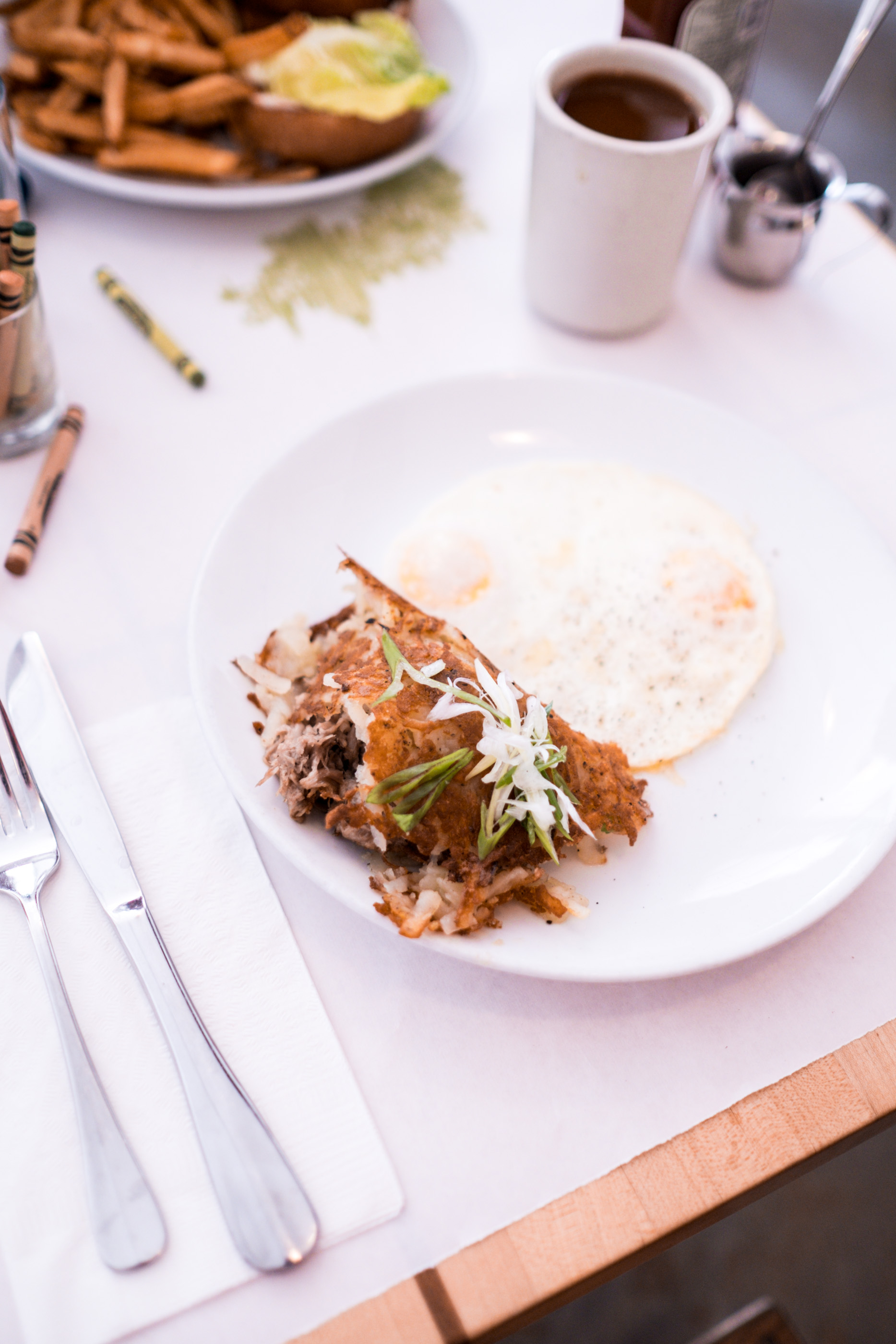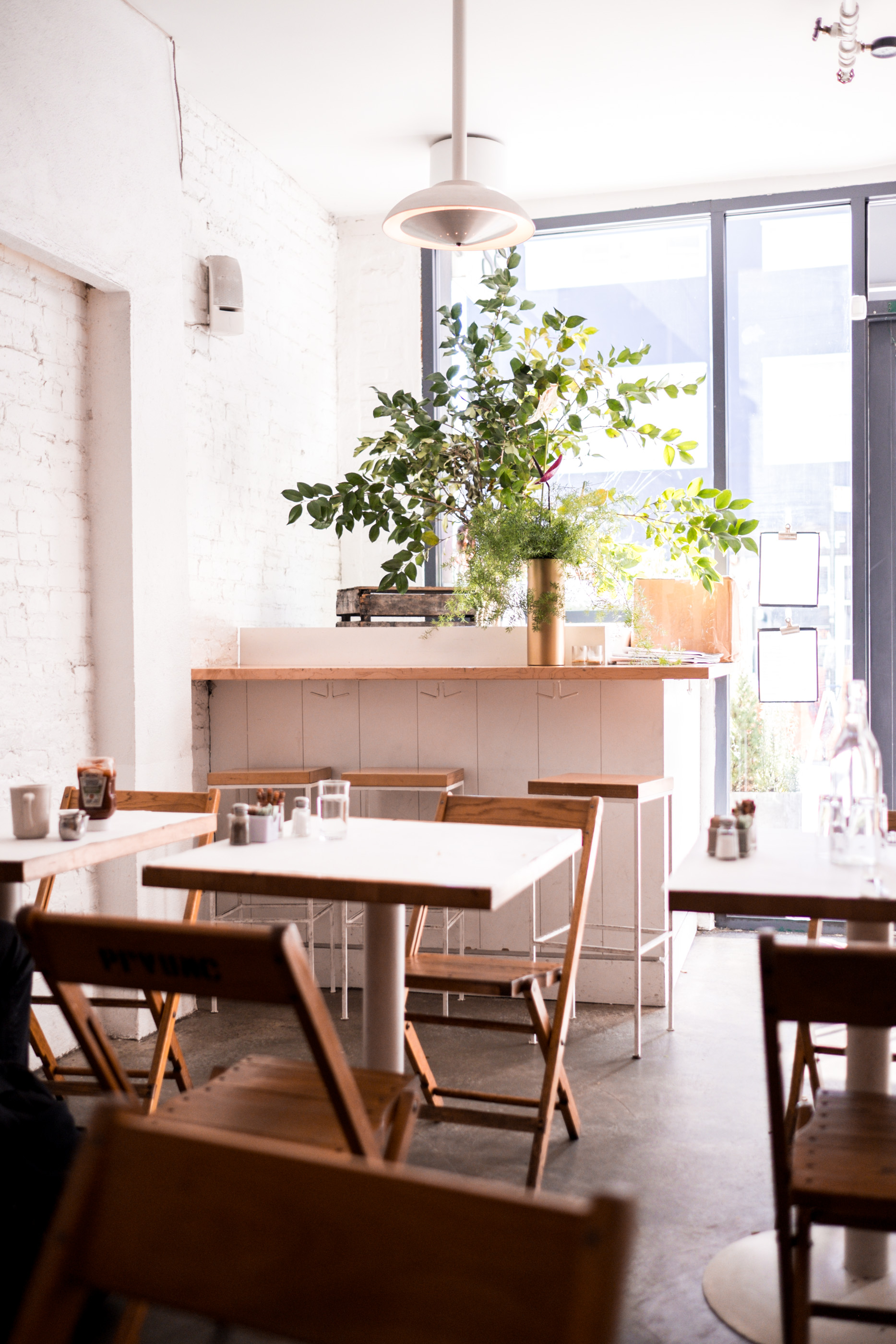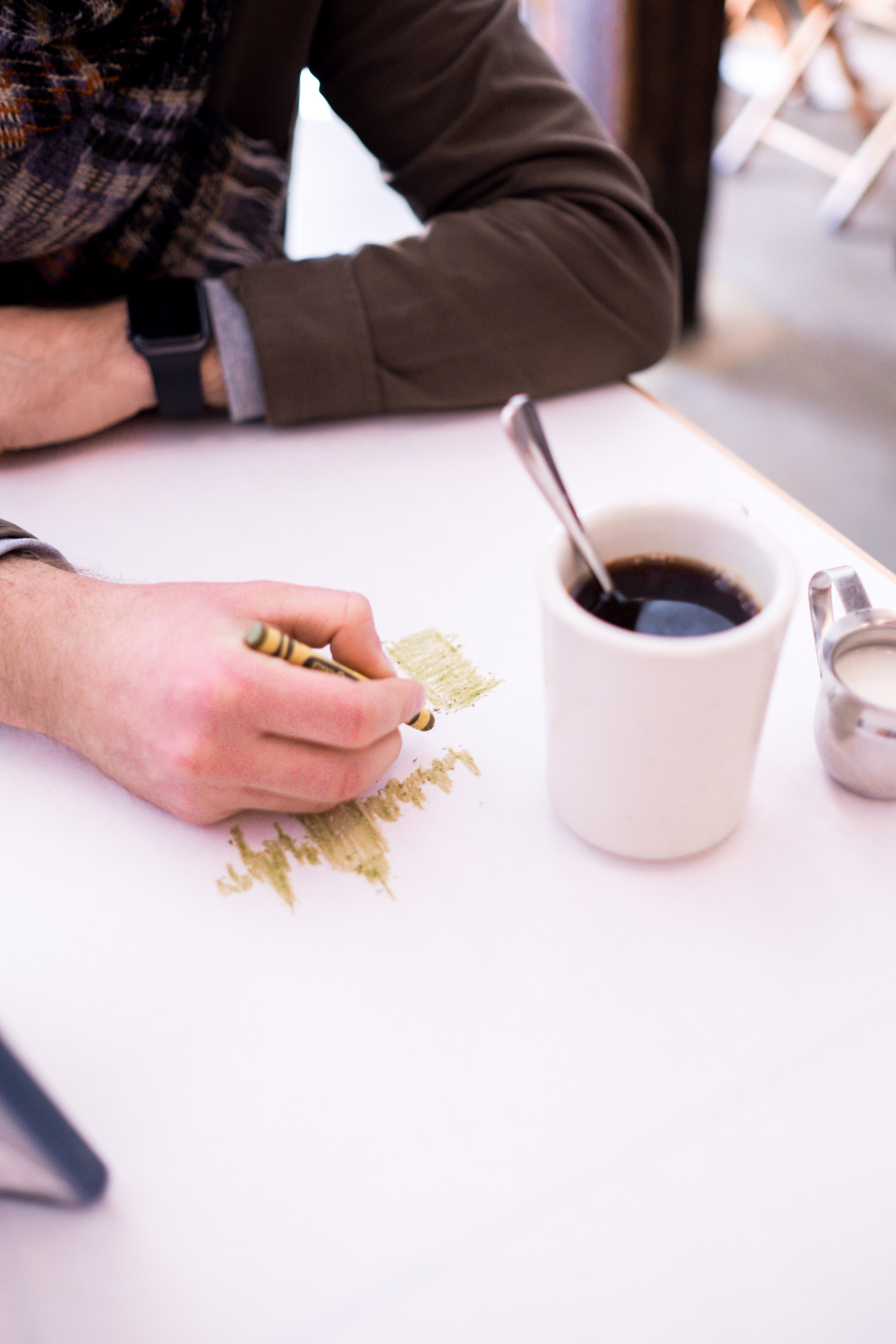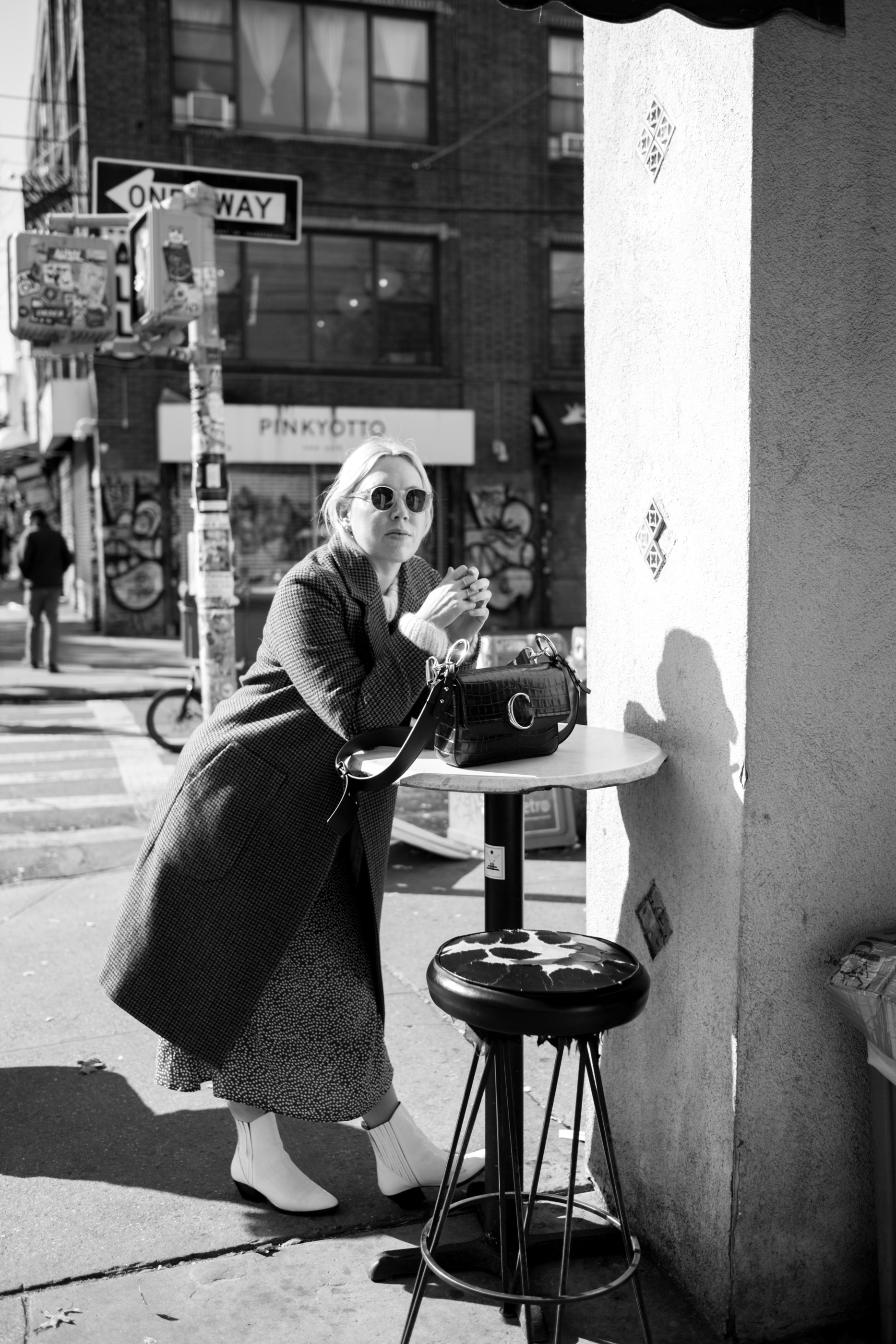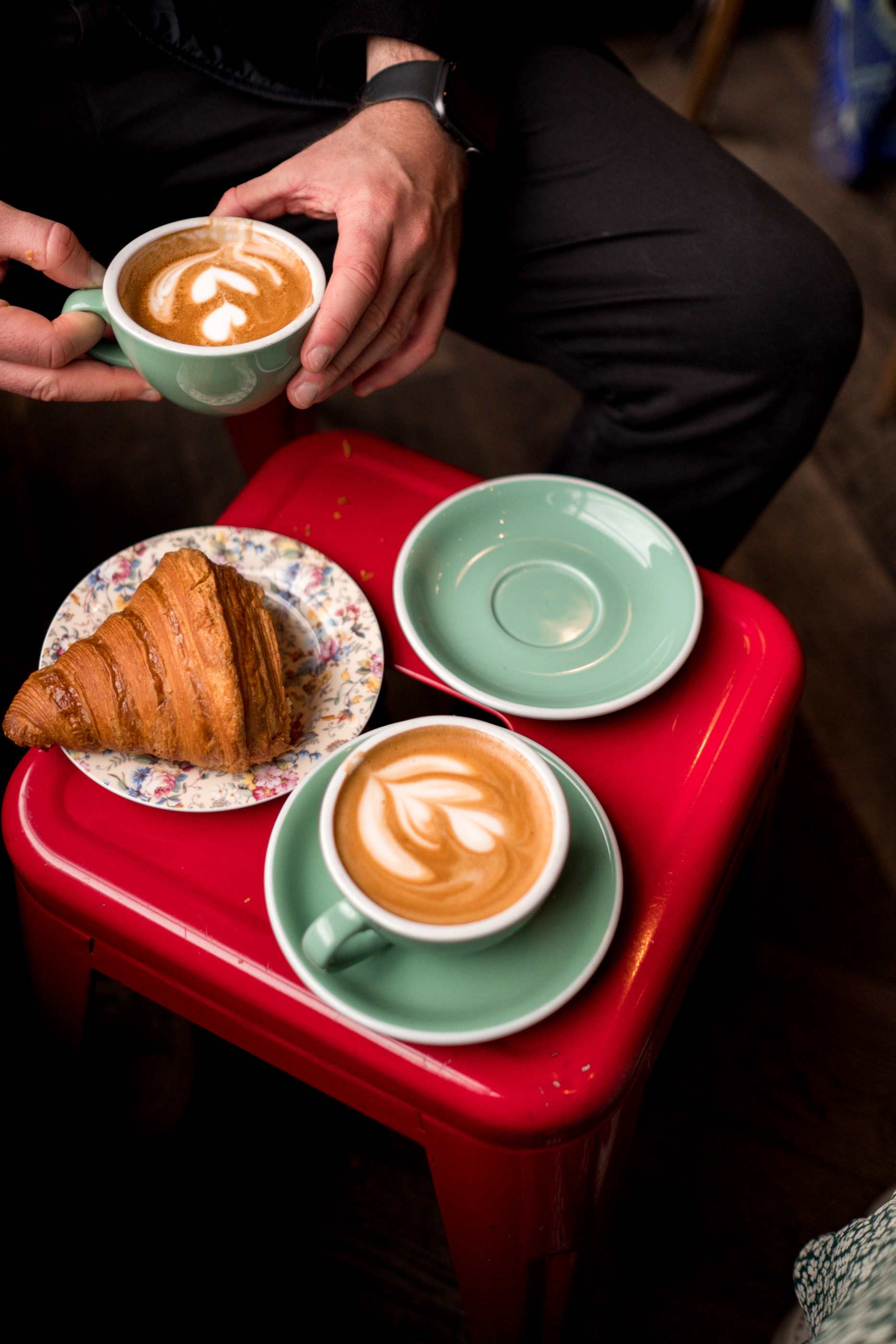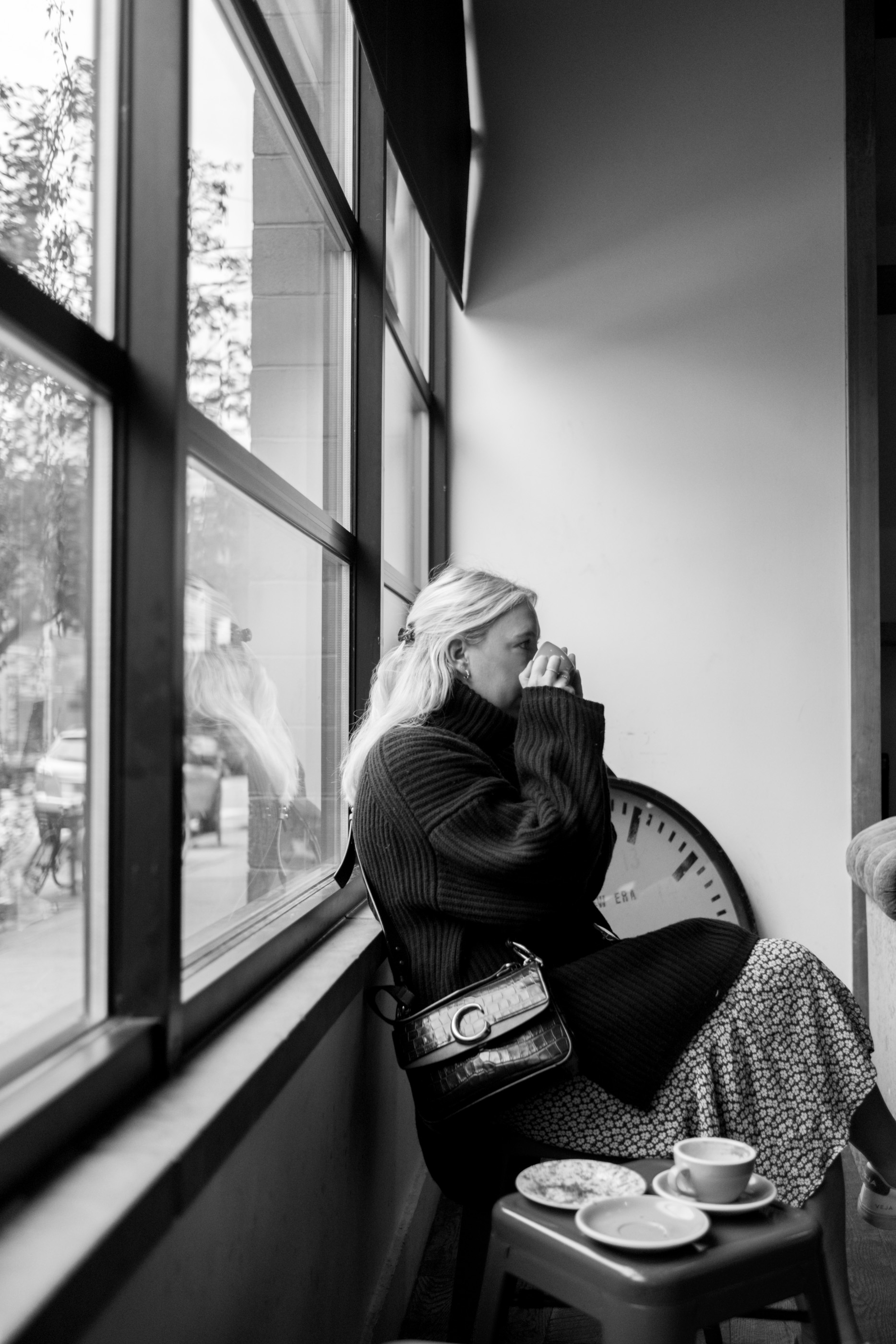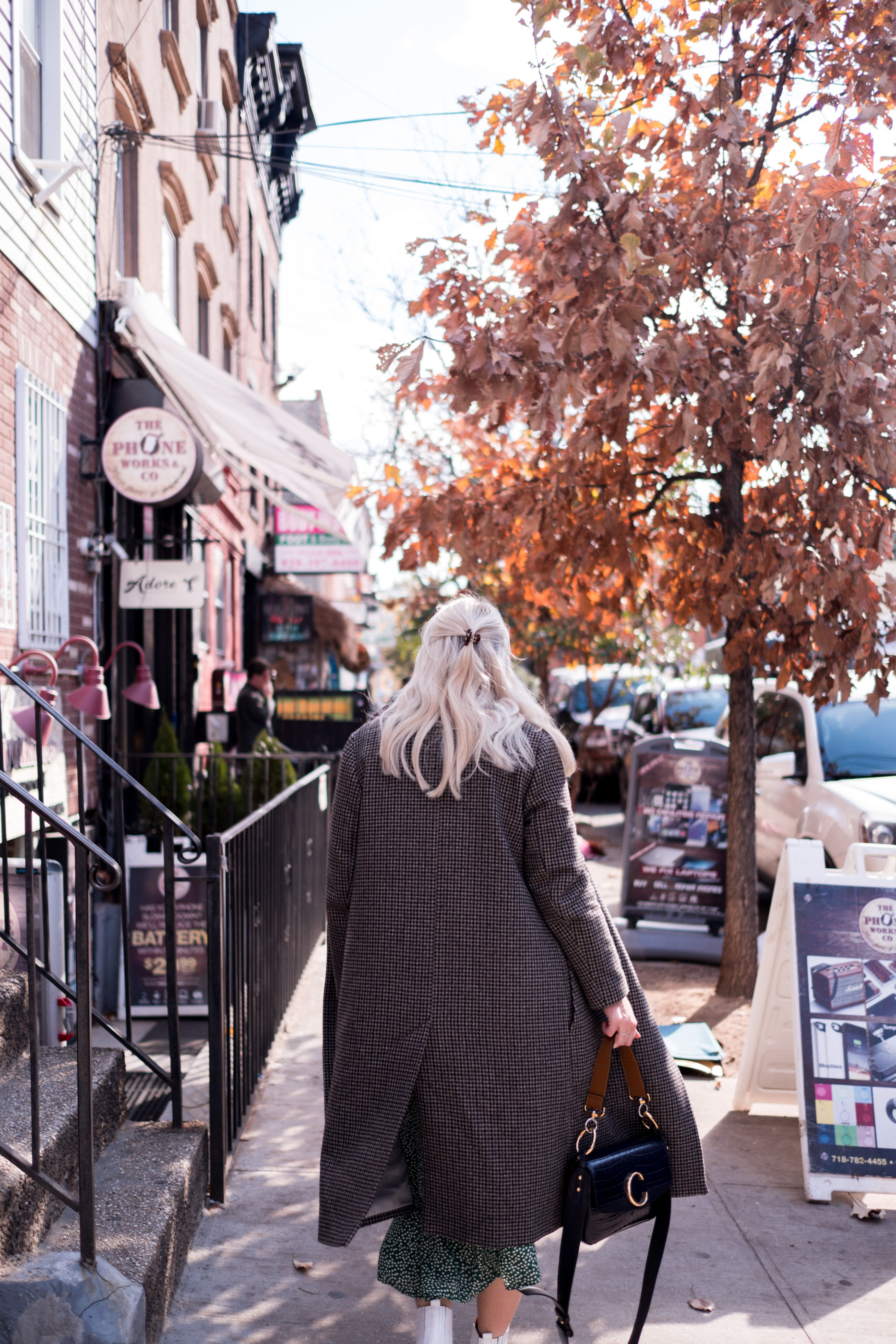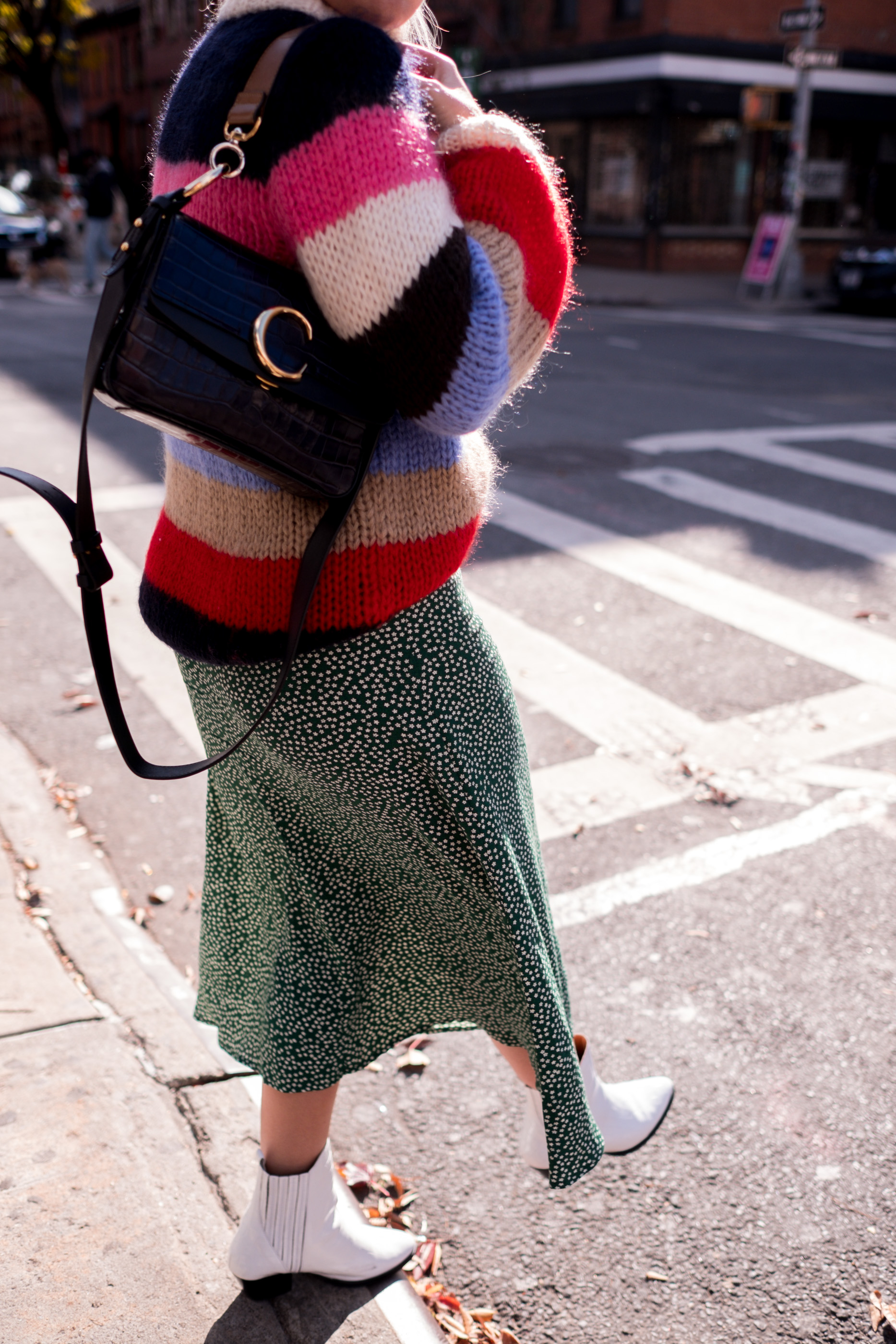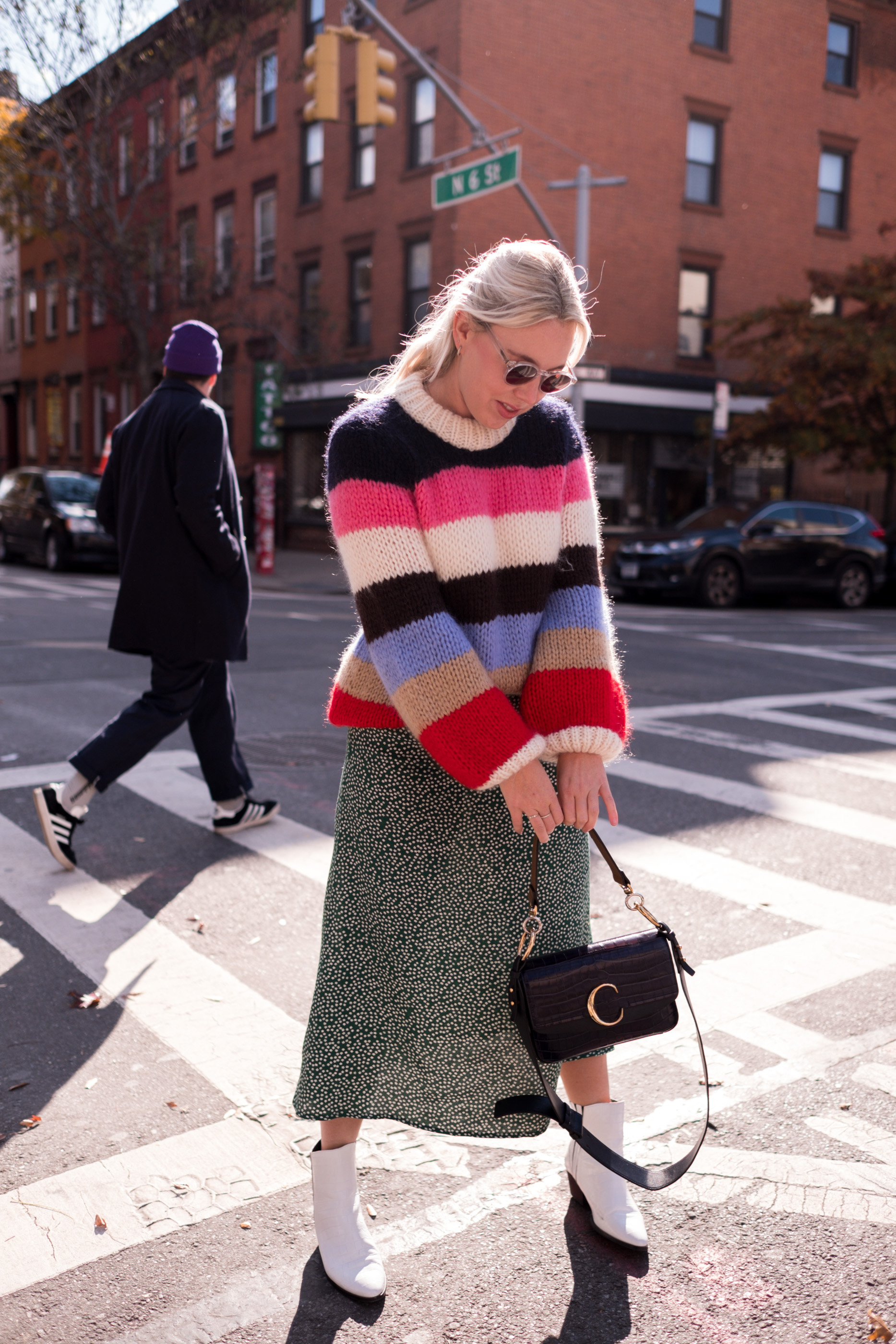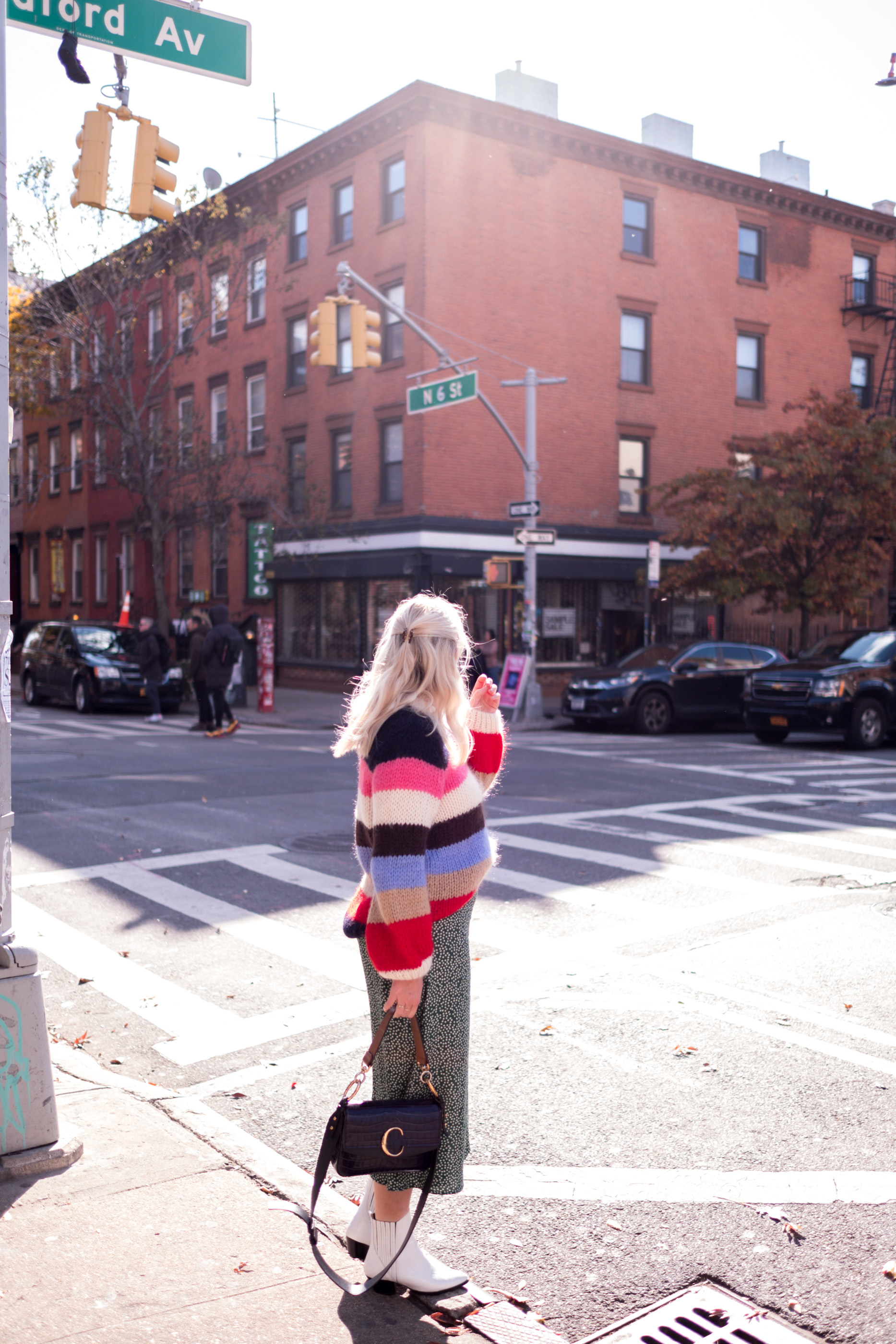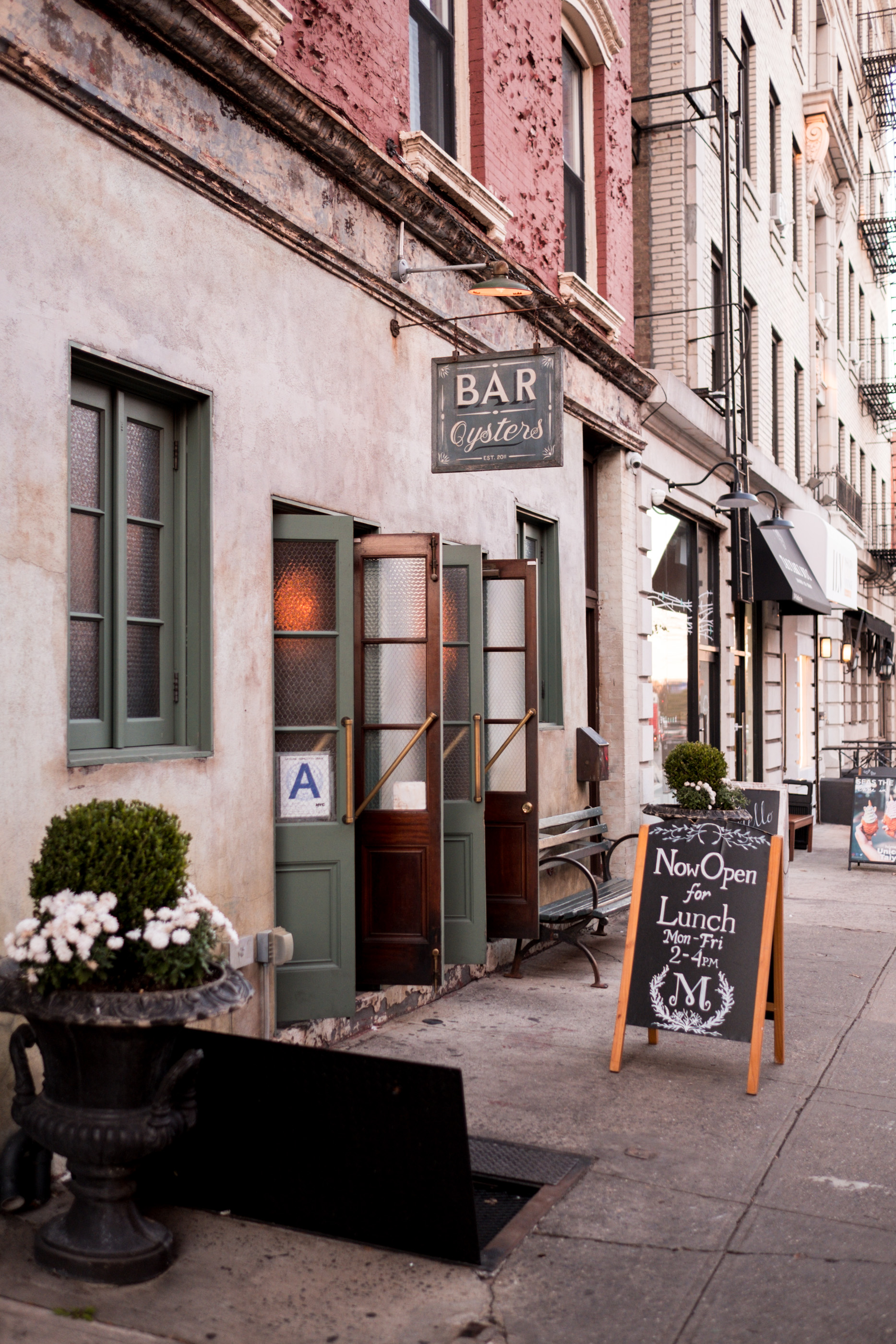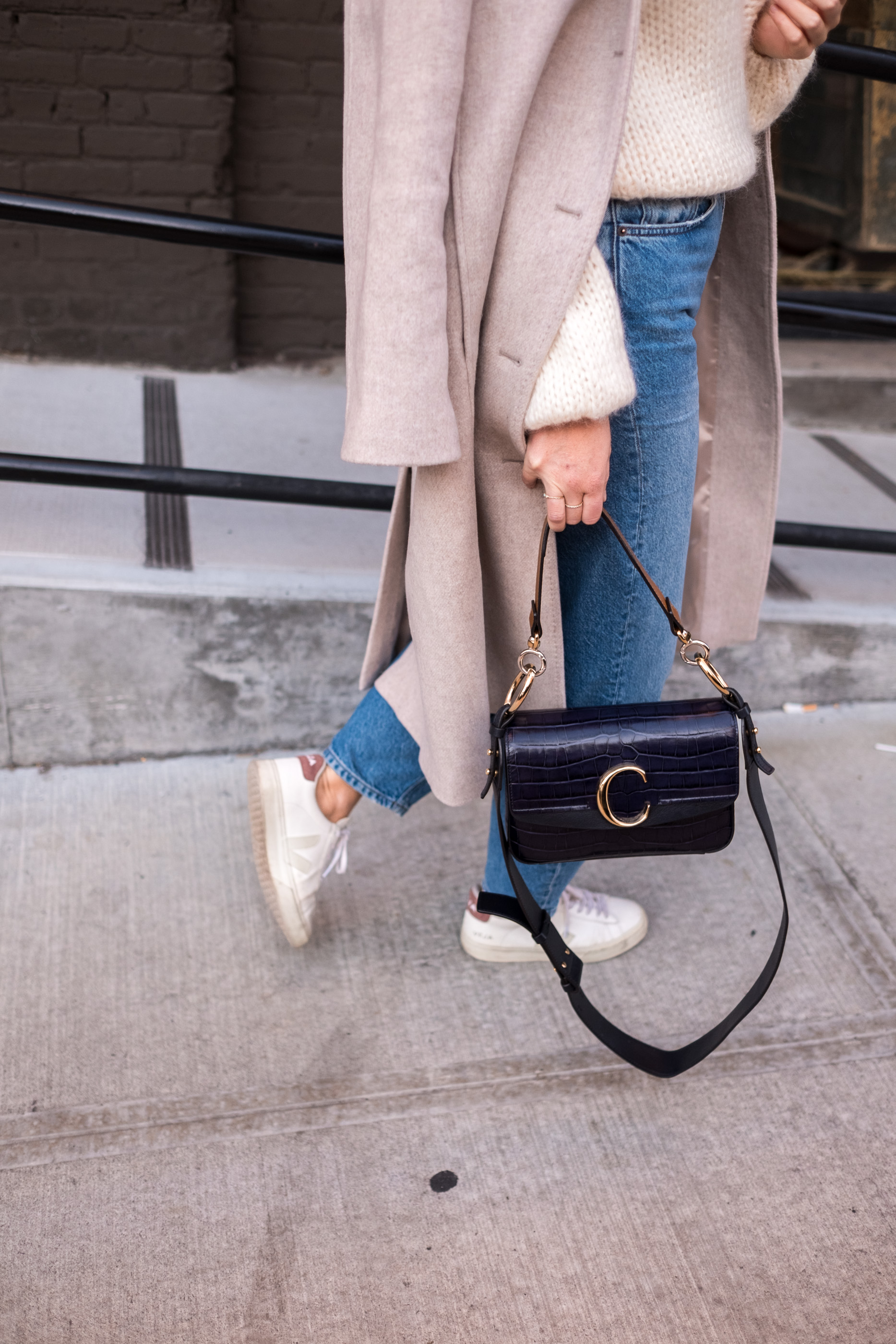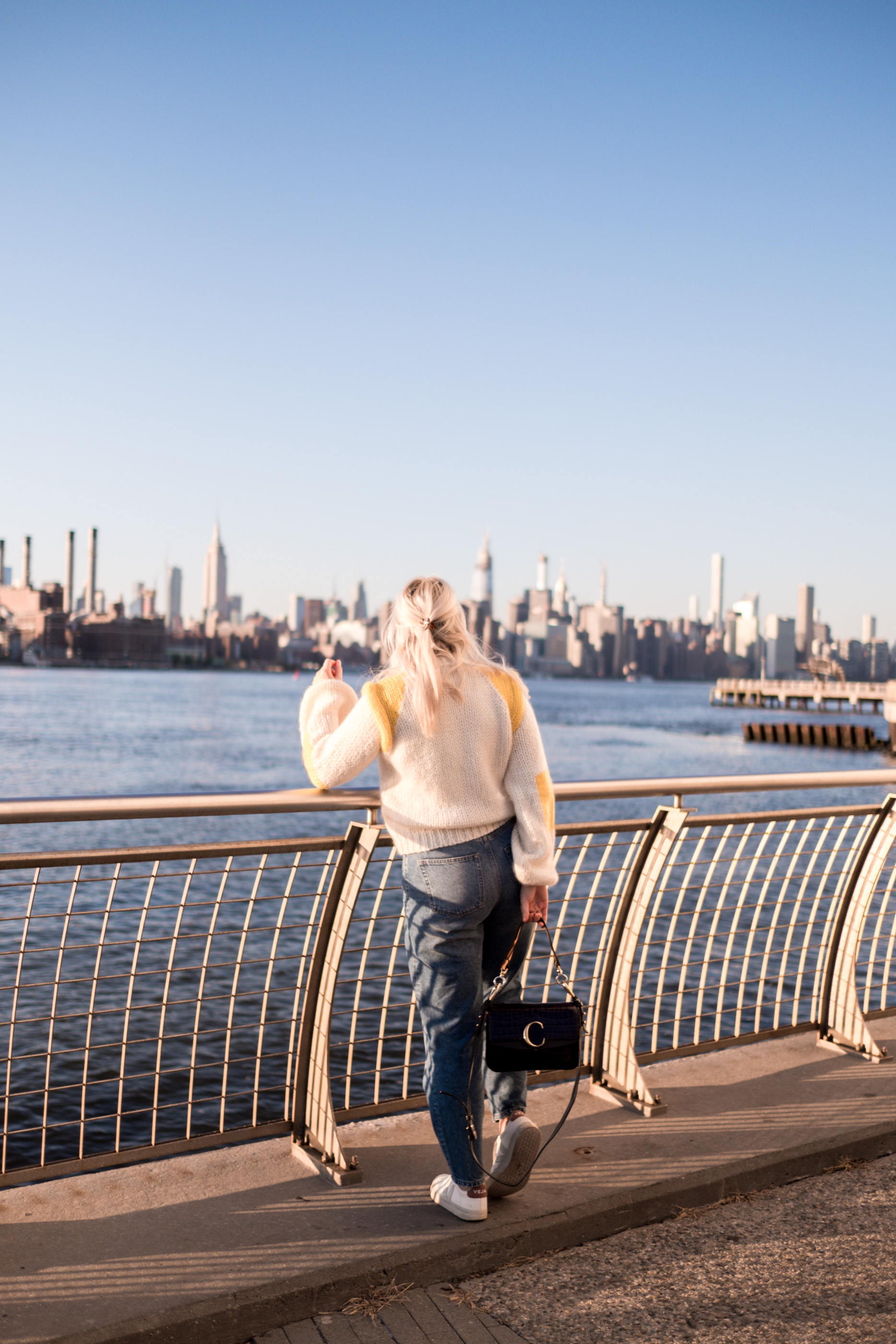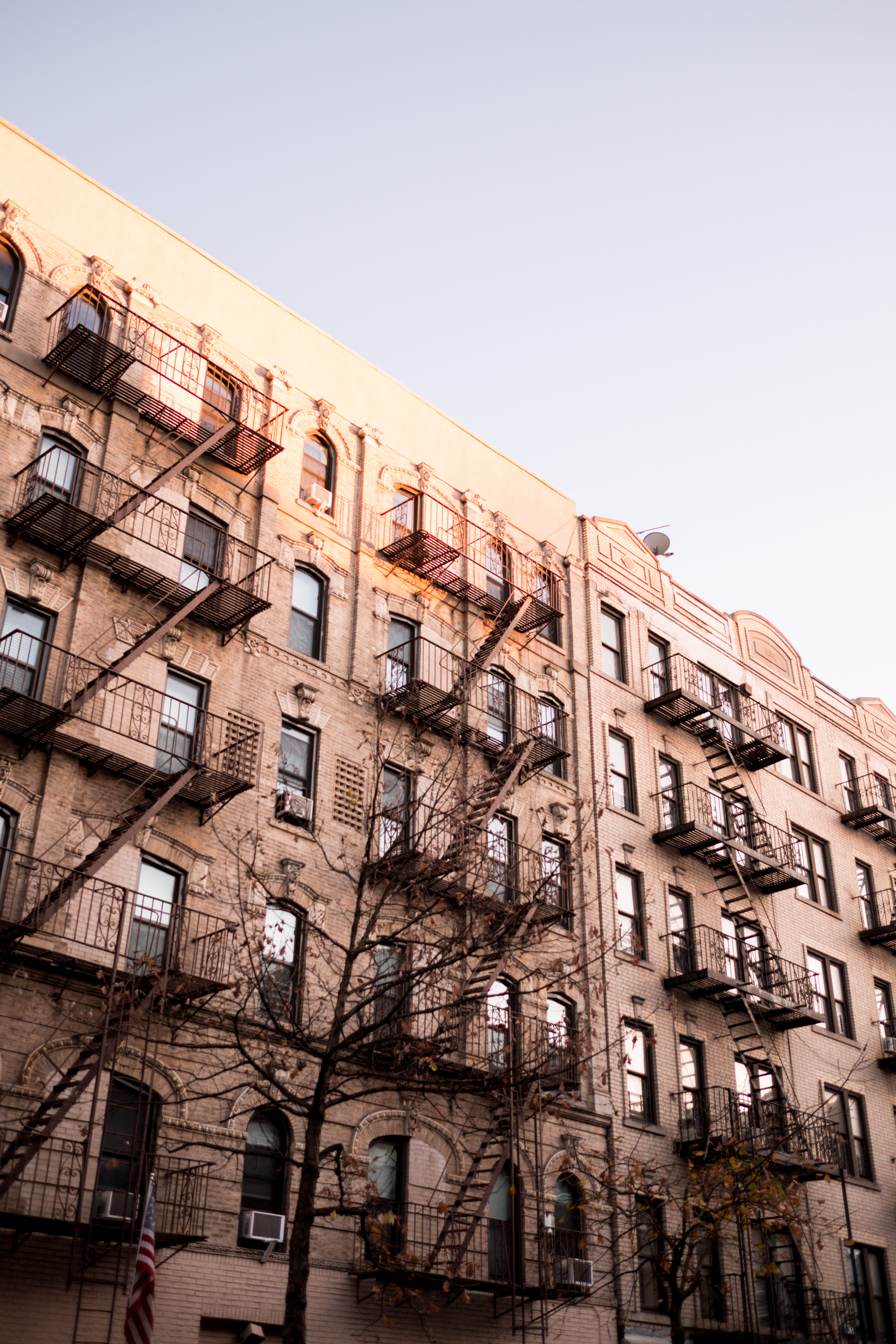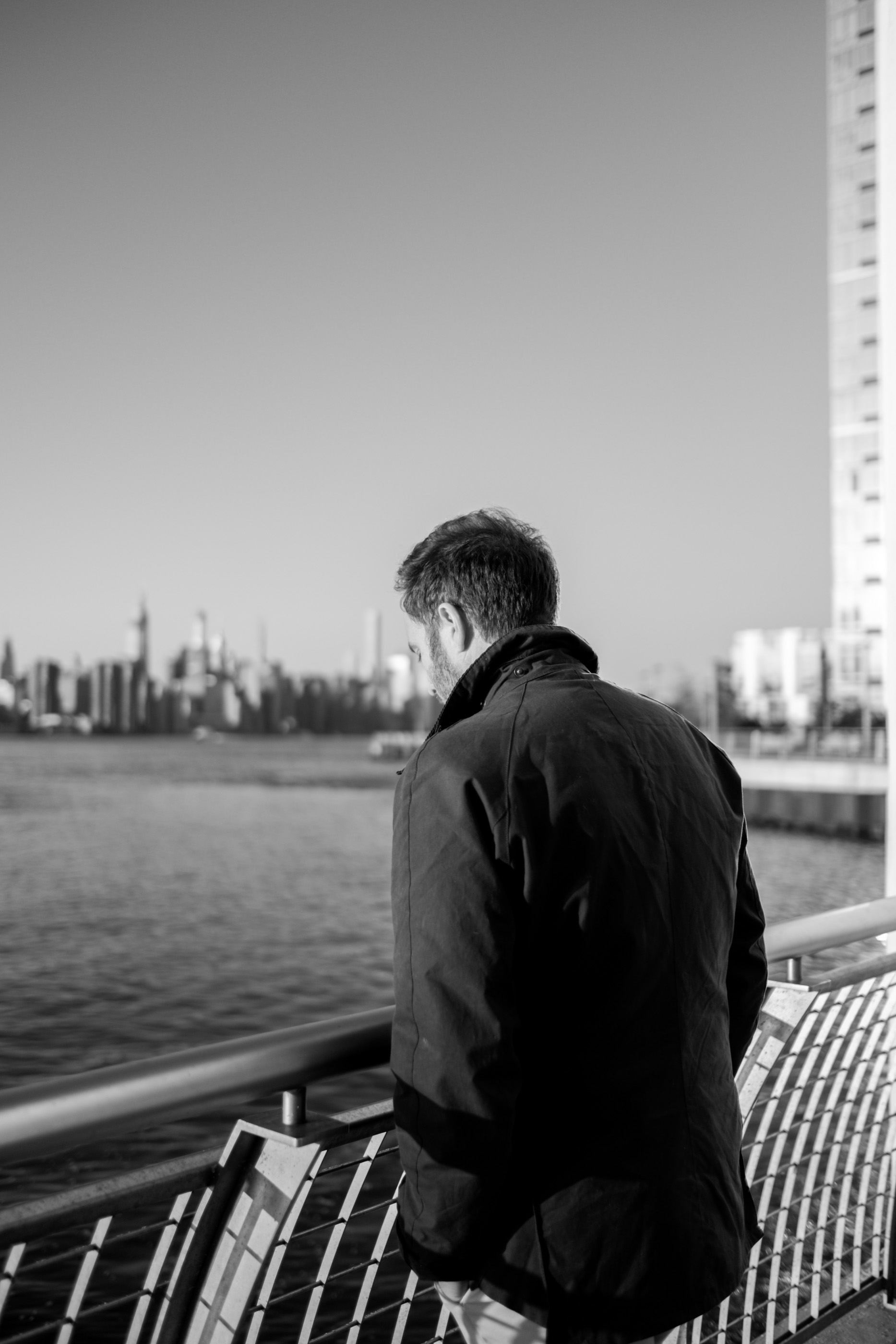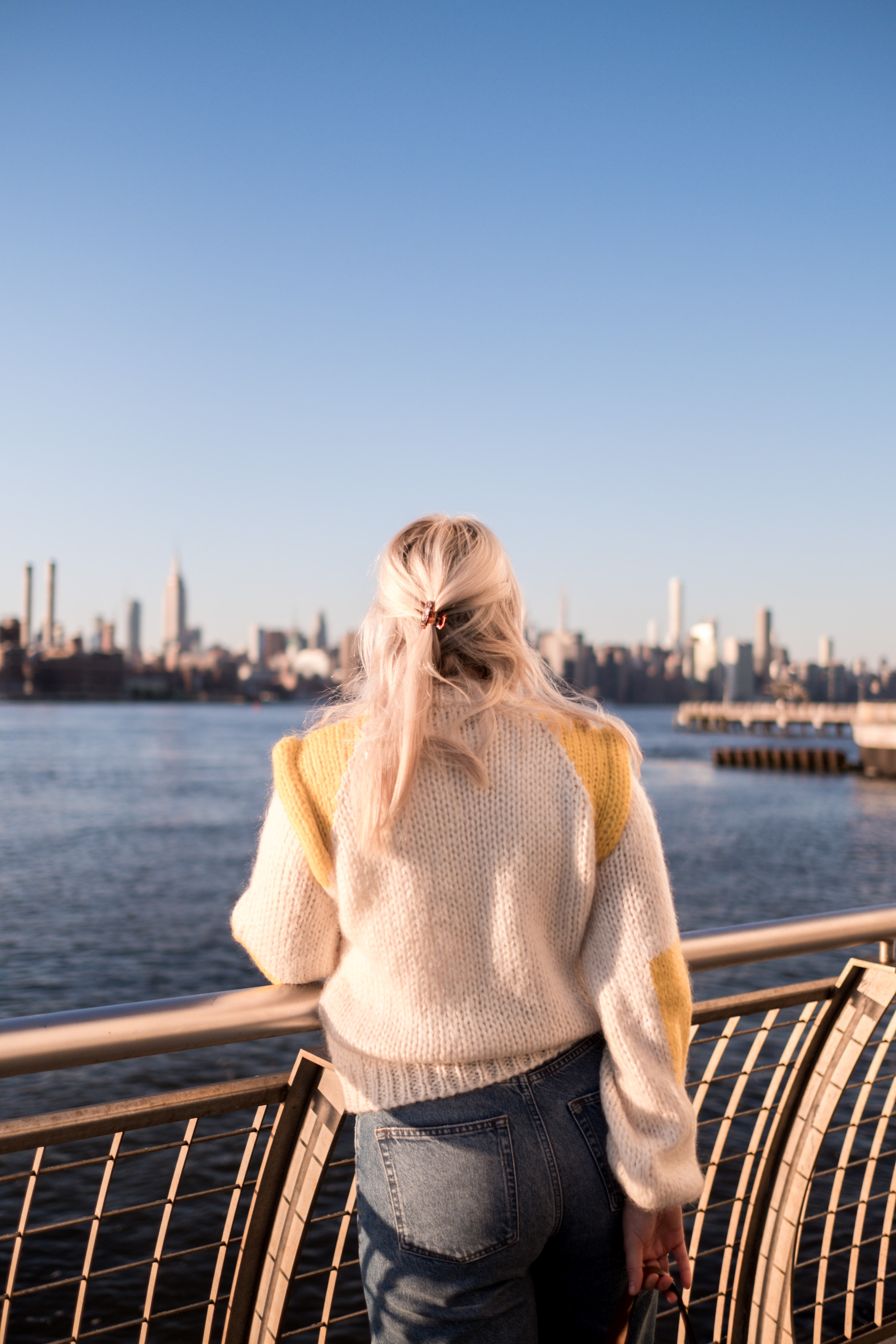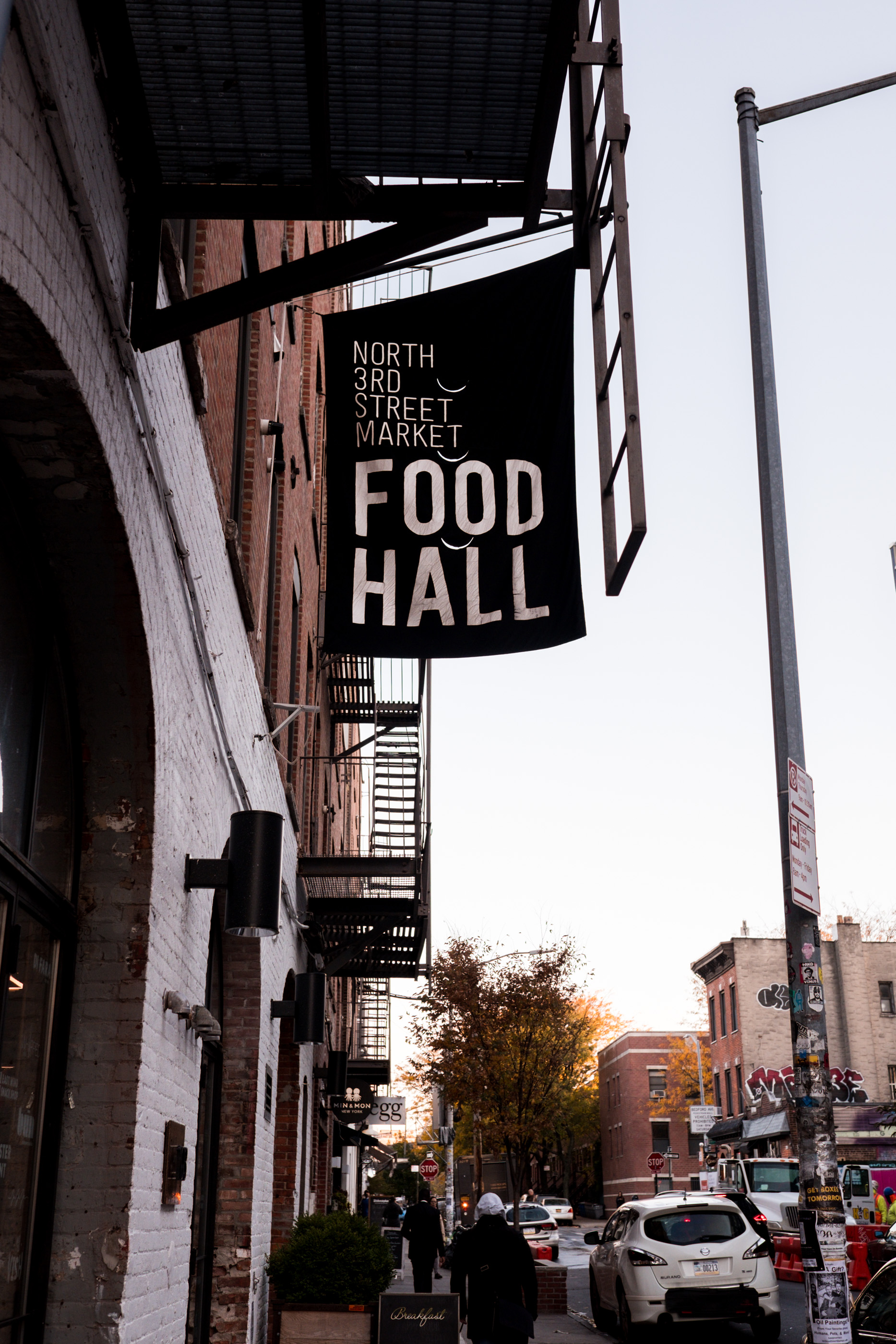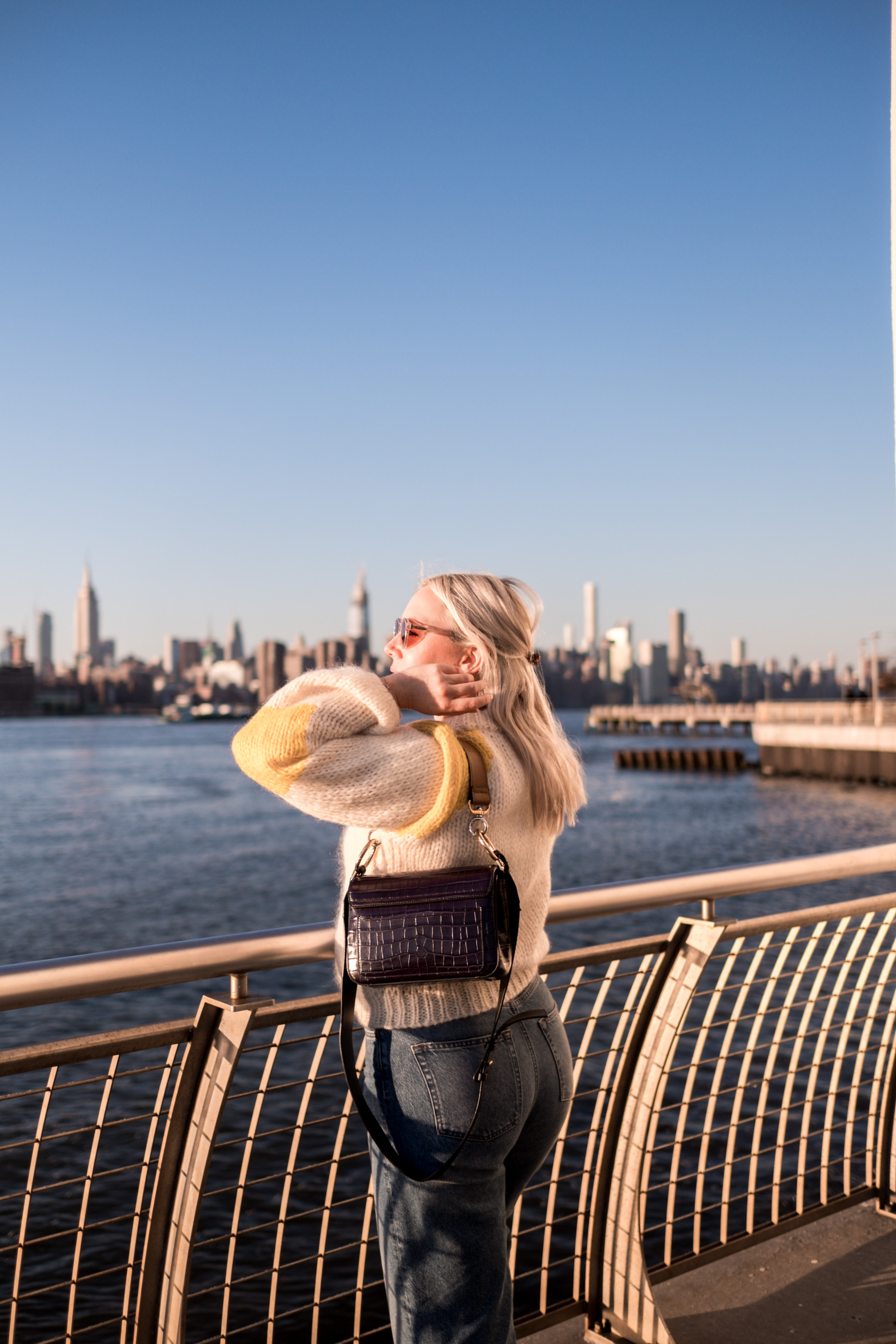 ---
WILLIAMSBURG ADDRESS BOOK
–
EAT & DRINK
–
Shelter: 80 N 7th St, Brooklyn
Birds of a feather: 191 Grand St, Brooklyn
Hotel Delmano: 82 Berry St, Brooklyn
Maison Premier: 298 Bedford Ave, Brooklyn
North 3rd St Market:  03 N 3rd St, Brooklyn
Dumbo House: 55 Water St, Brooklyn
Rabbithole: 352 Bedford Ave, Brooklyn
–
BRUNCH & COFFEE
–
Sunday's in Brooklyn: 348 Wythe Ave
Egg: 109 N 3rd St, Brooklyn
Allswell: 124 Bedford Ave, Brooklyn
Partners coffee: 125 N 6th St, Brooklyn
Home Coming (Coffee): 92 Berry St, Brooklyn
Kinfolk 90 (Coffee): 90 Wythe Ave, Brooklyn
–
SEE & SHOP
–
Dumbo & Brooklyn Bridge Park: 334 Furman St, Brooklyn
Williamsburg Flea Market: 25 Kent Avenue 8th Floor) in, Brooklyn
Smorgasburg: 625 Atlantic Ave, Brooklyn (Winter), 90 Kent Ave, Brooklyn (Summer)
Dyphor (Interiors): 146 Wythe Ave, Brooklyn
Catbird (Jewellery): 219 Bedford Ave, Brooklyn
West Elm (Home): 2 Main St, Brooklyn
Everlane (Clothes):  104 N 6th St, Brooklyn
–
STAY
–
Williamsburg Hotel:  96 Wythe Ave, Brooklyn
The Hoxton Hotel: 97 Wythe Ave, Brooklyn
Wythe Hotel: 80 Wythe Ave, Brooklyn
---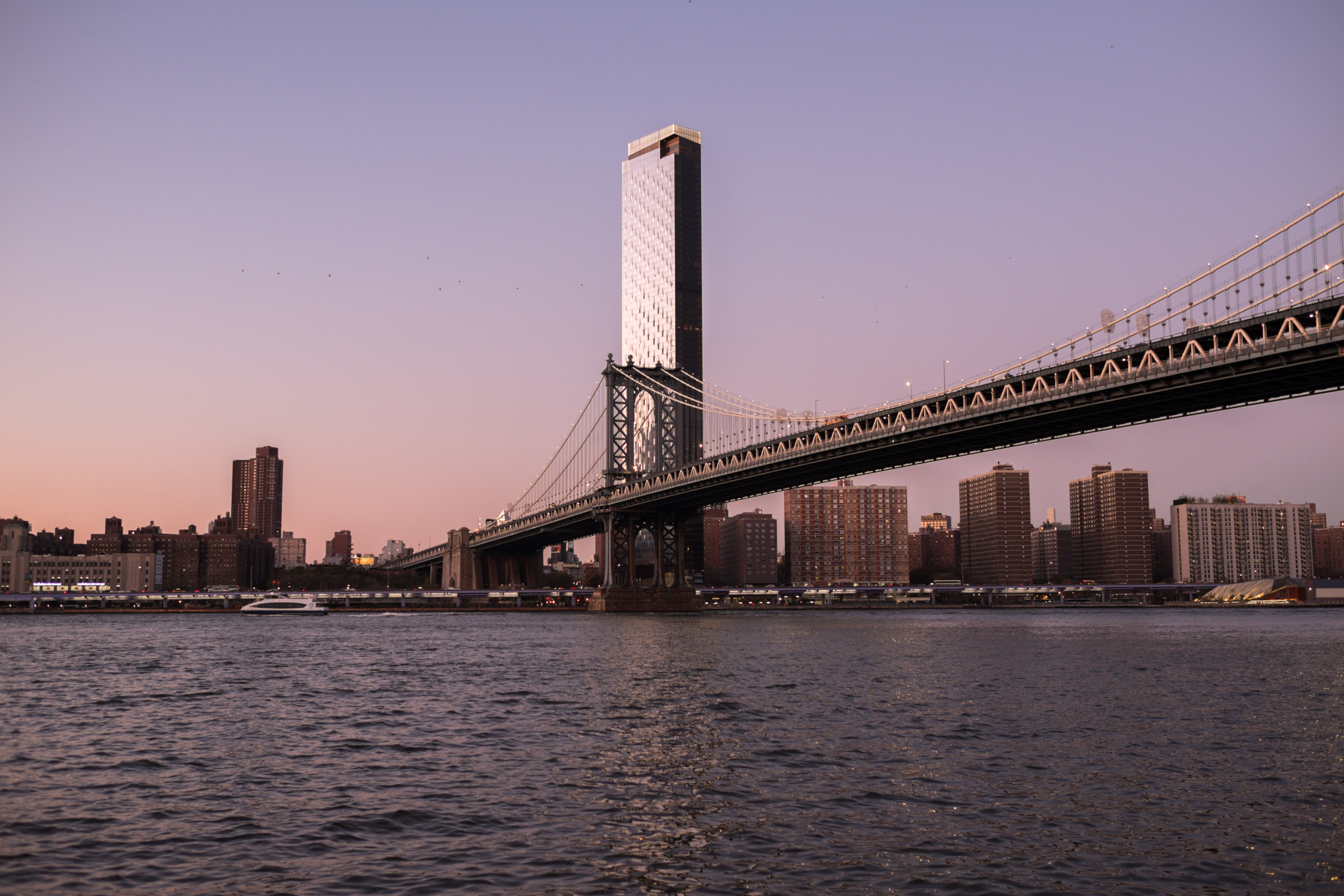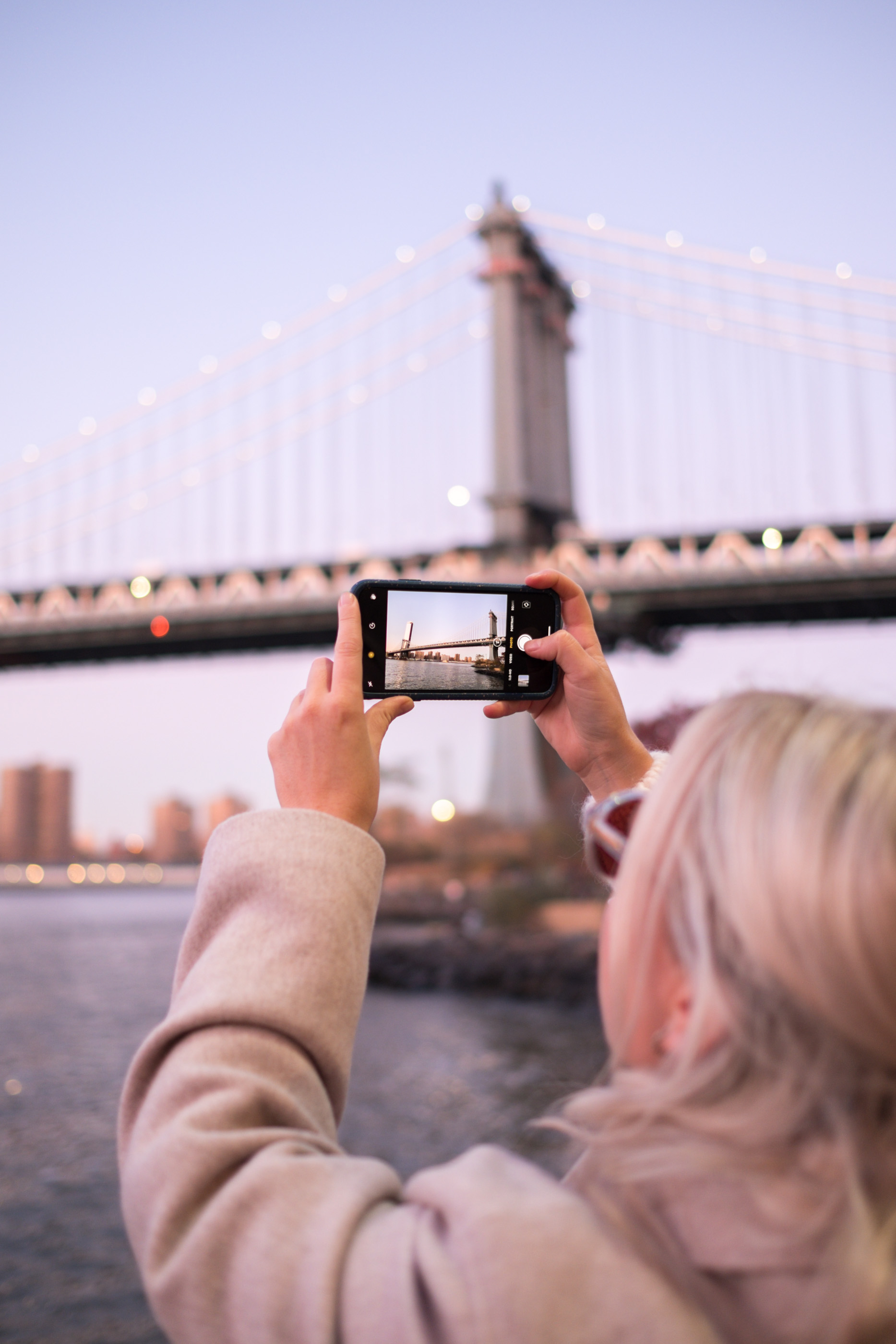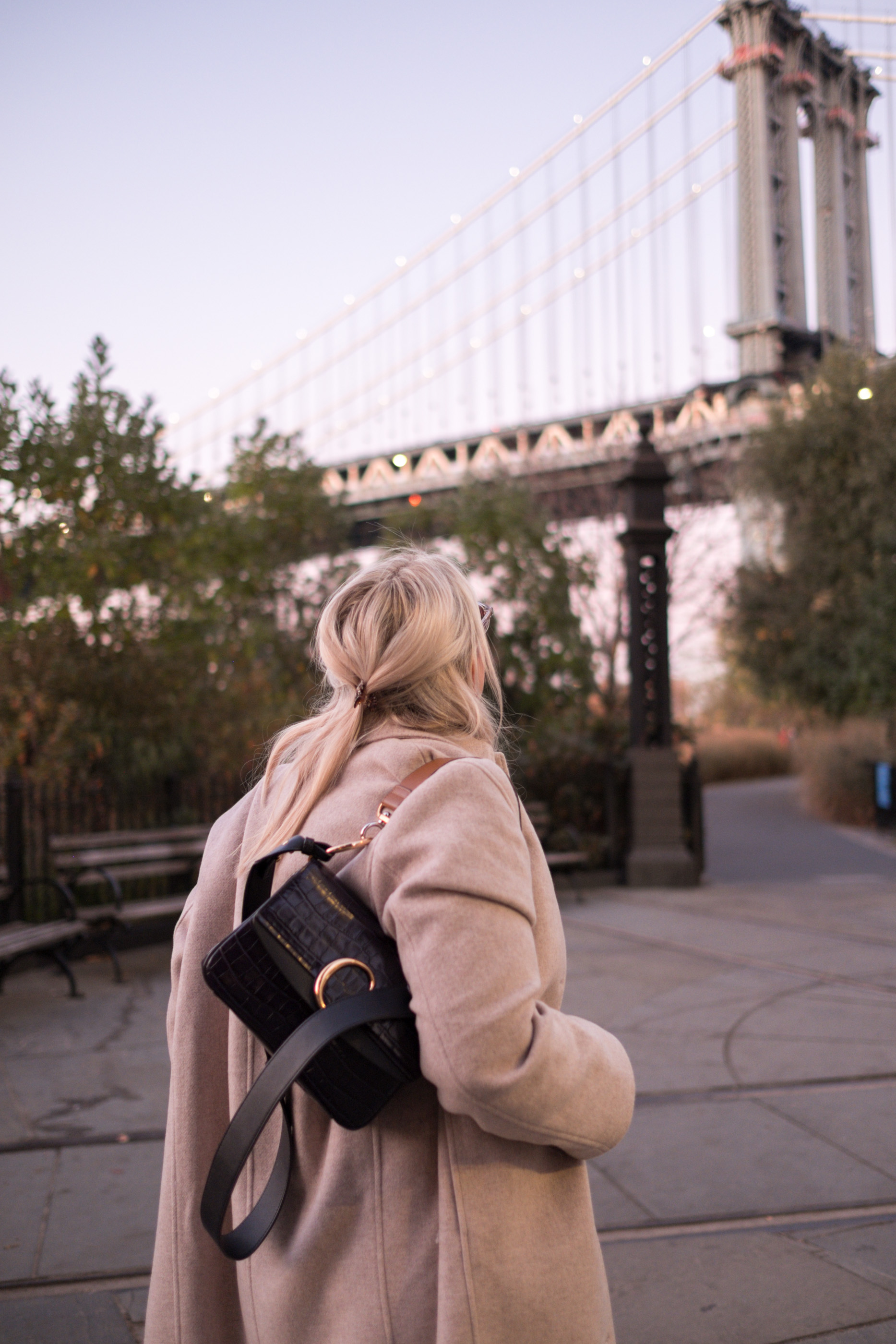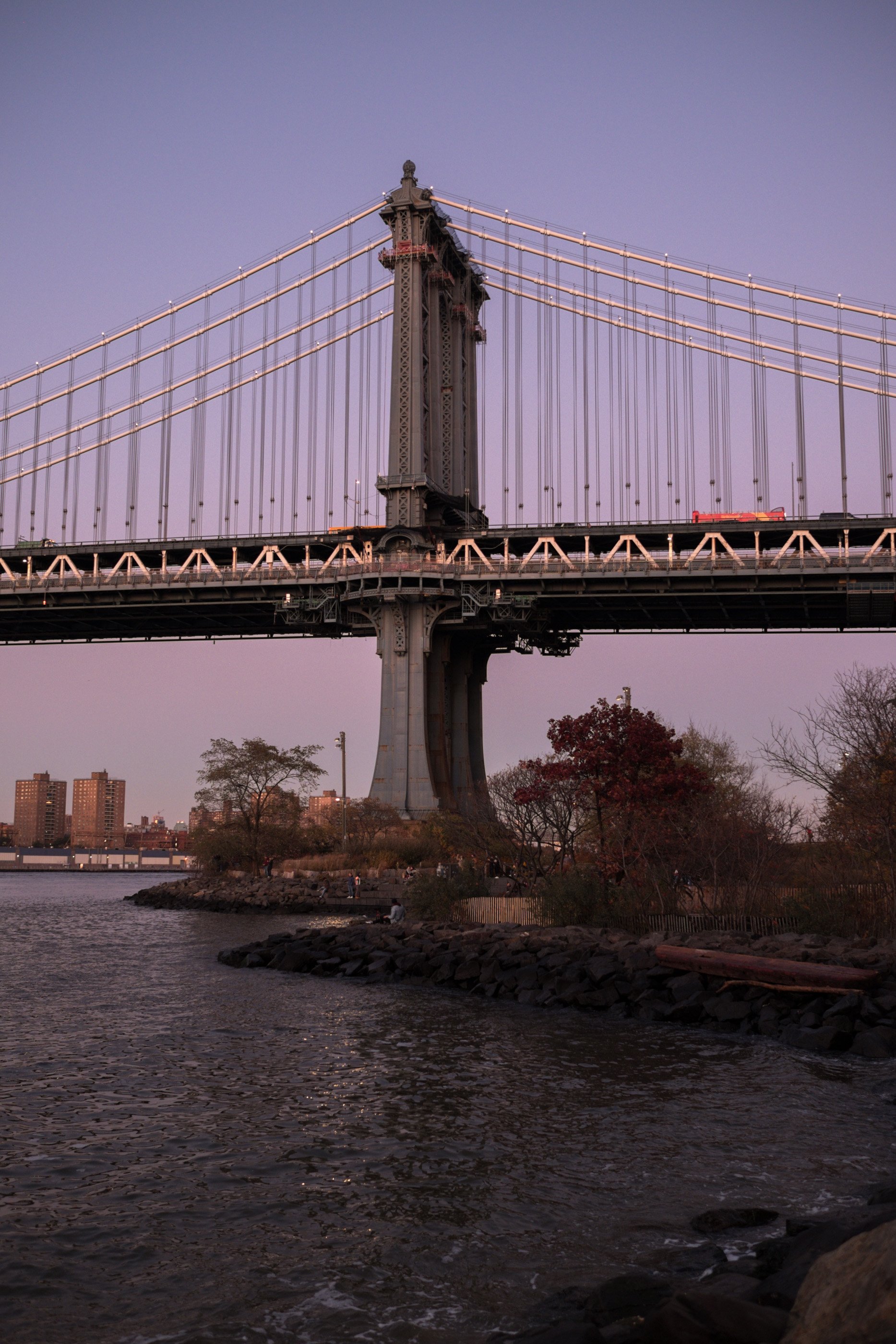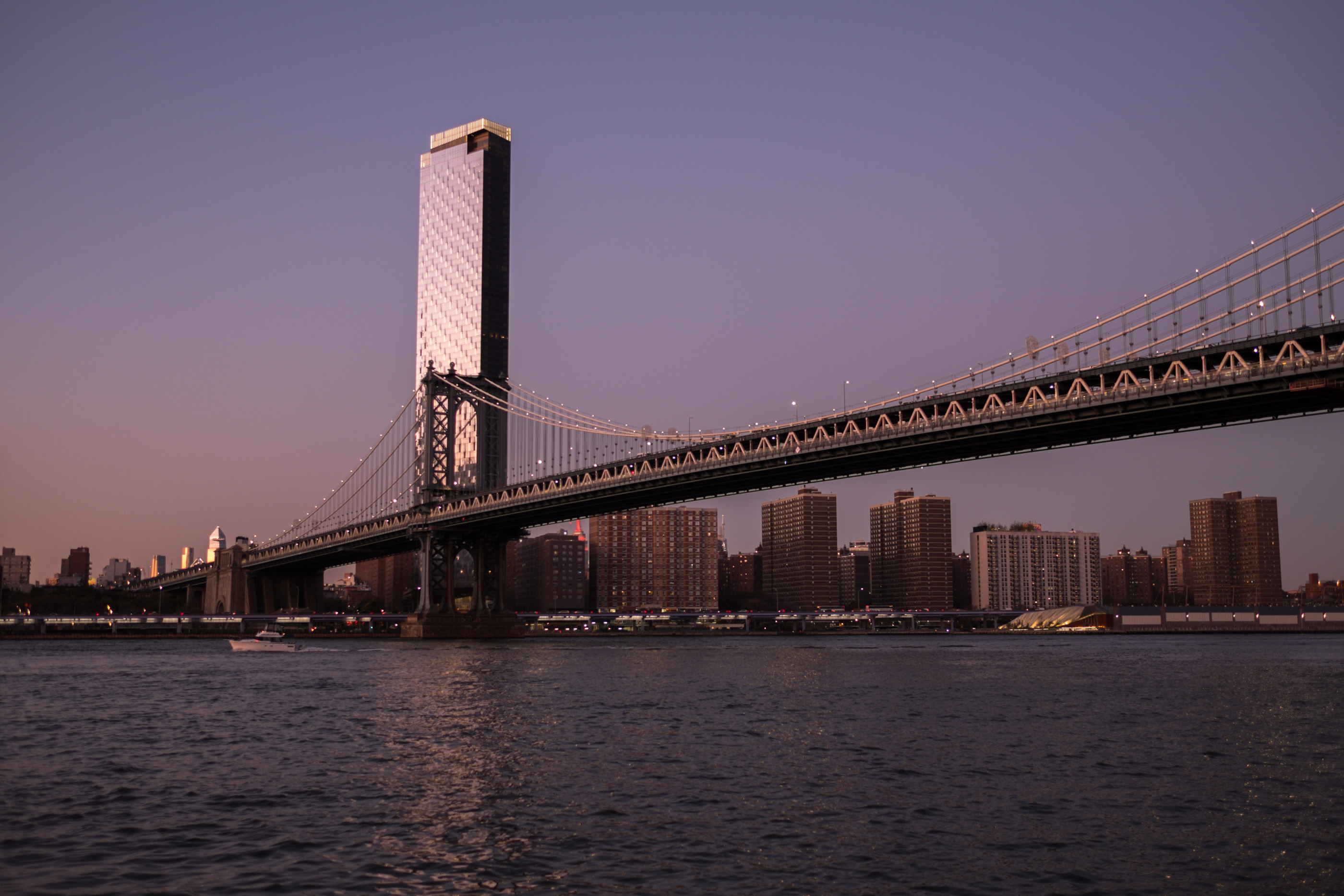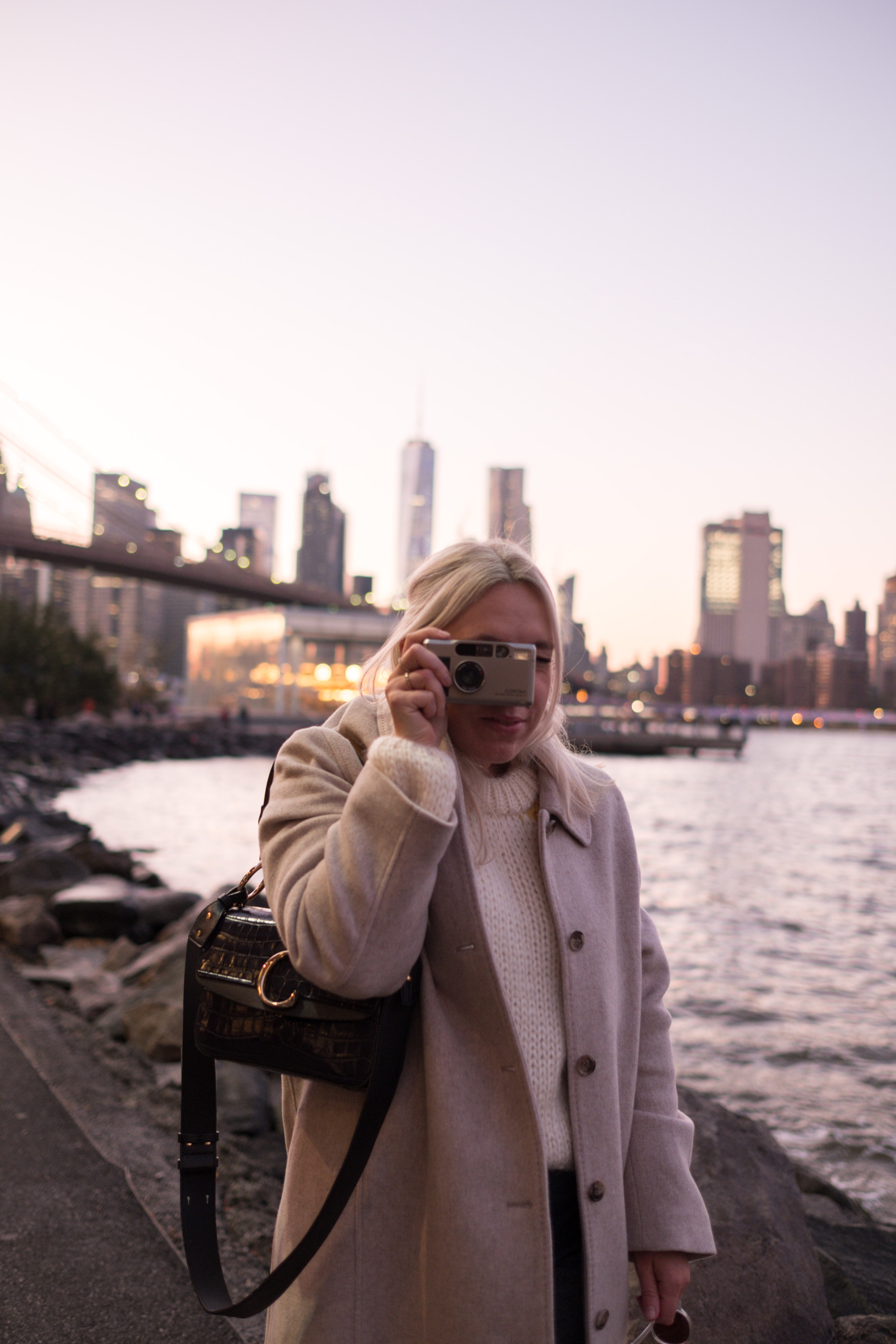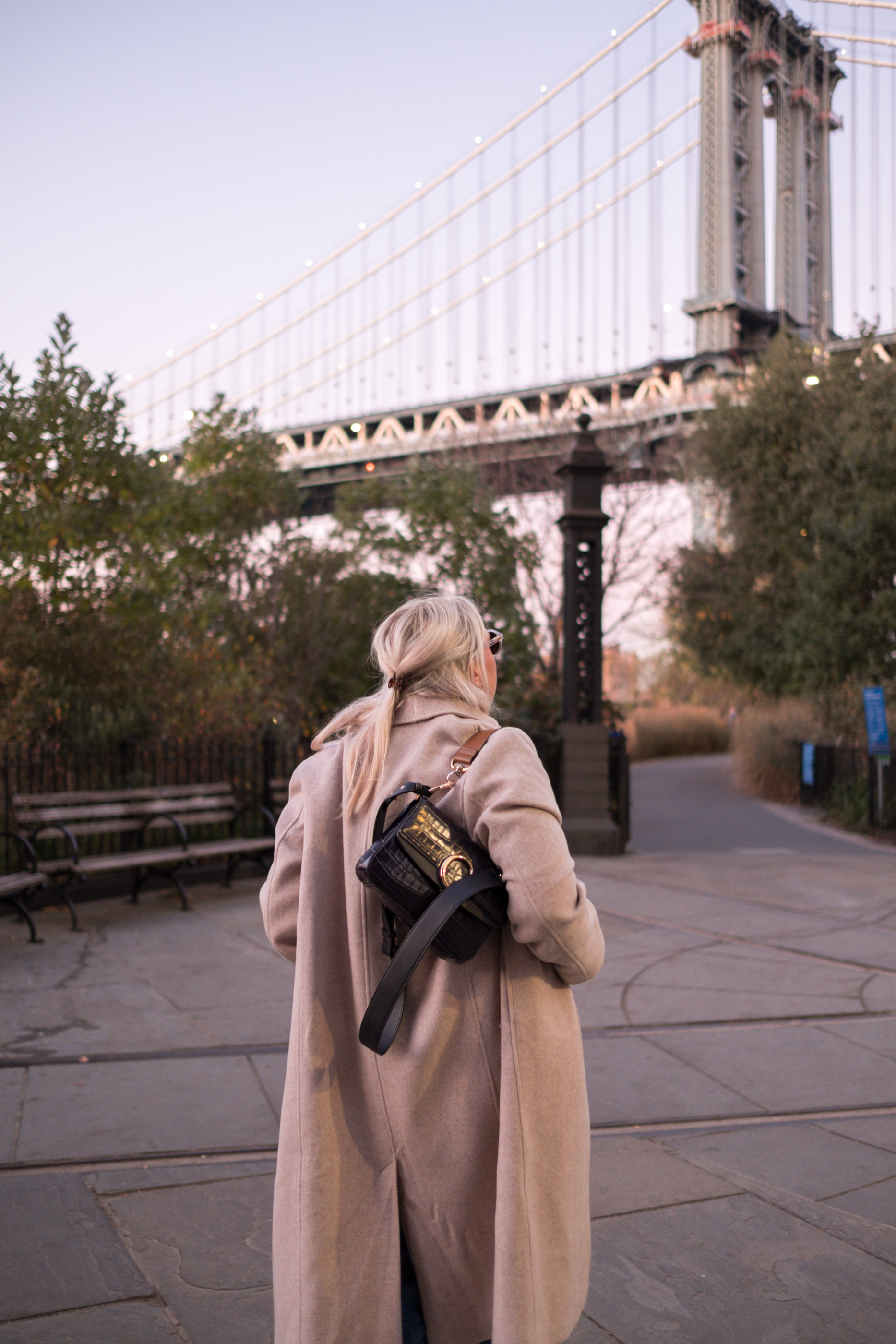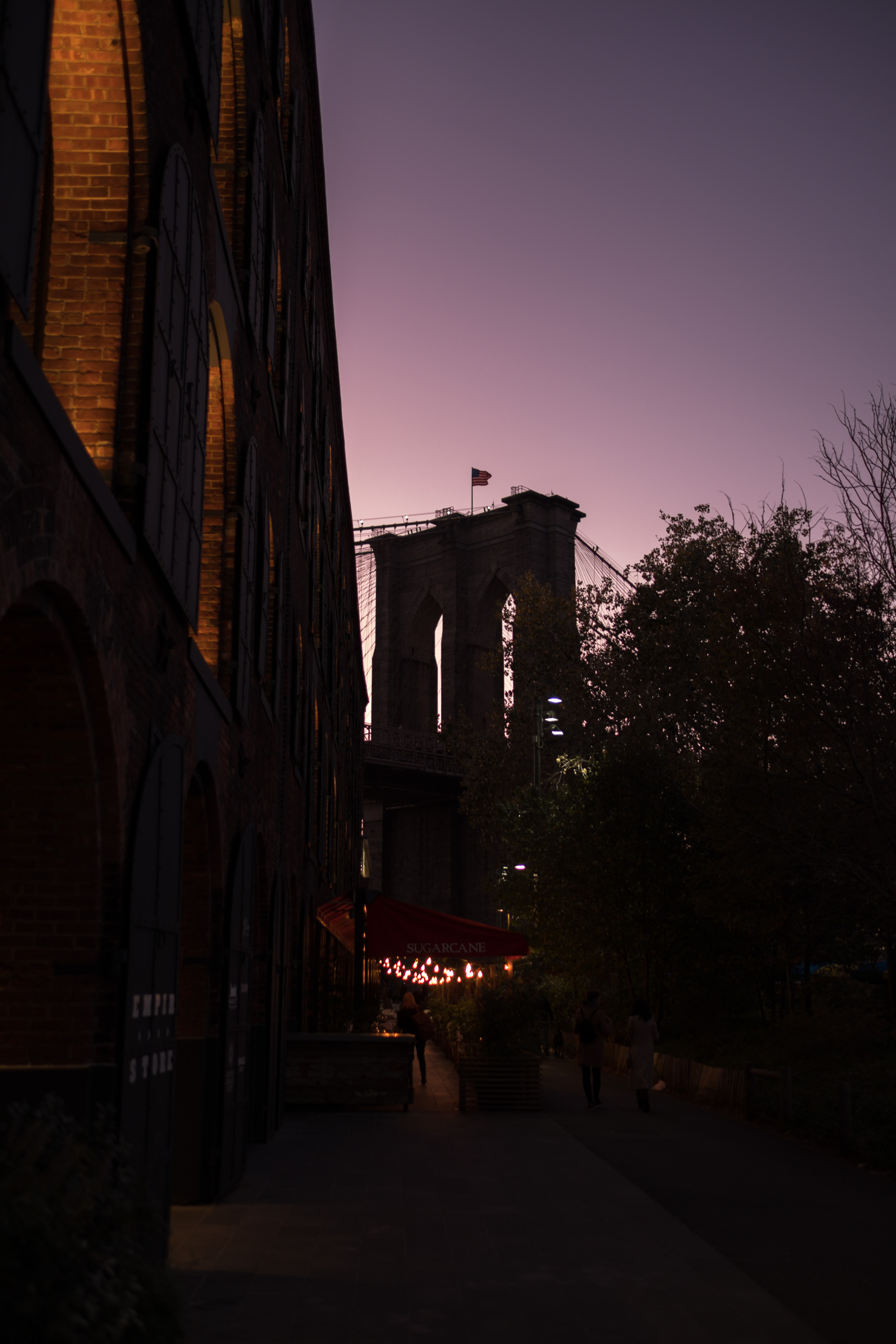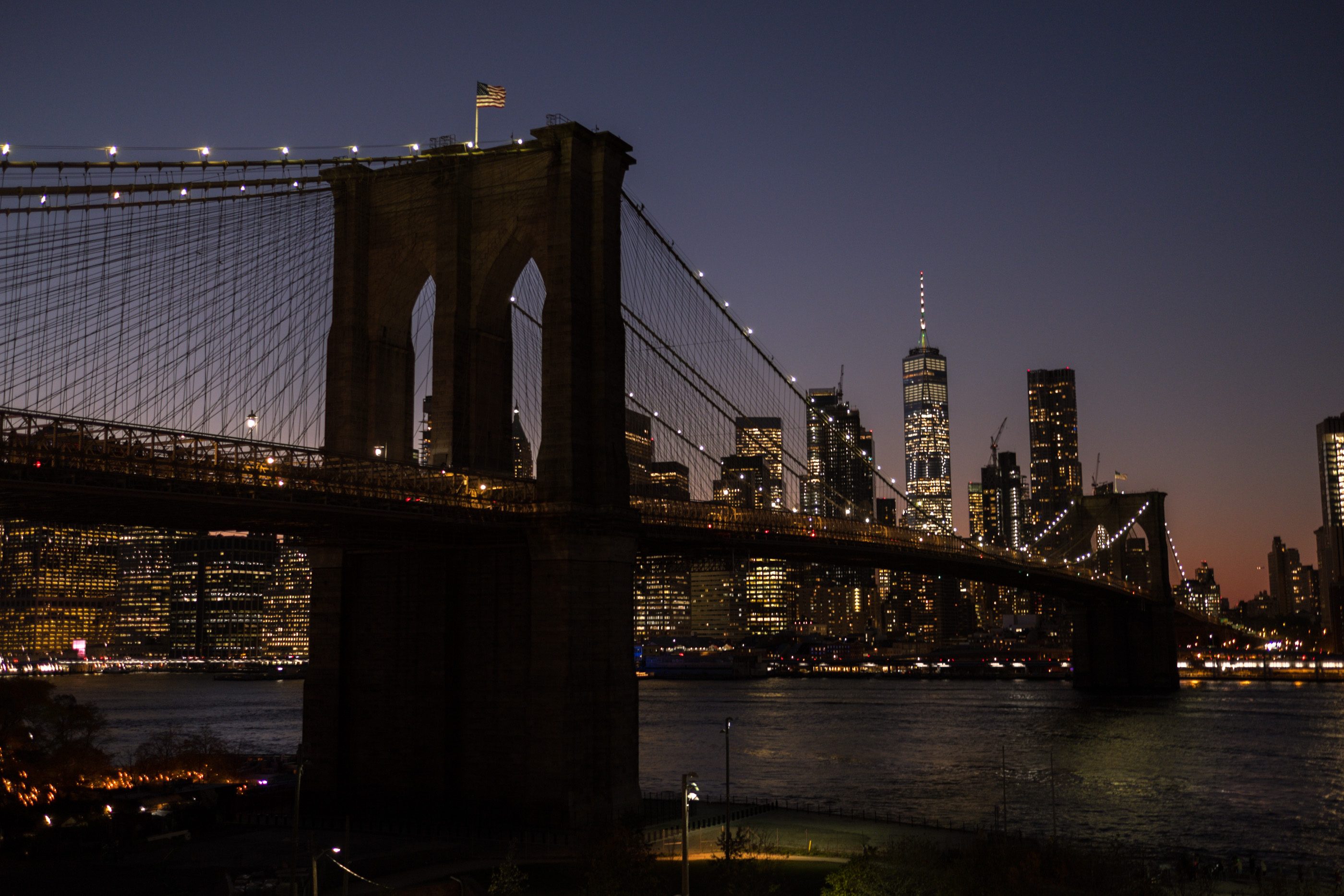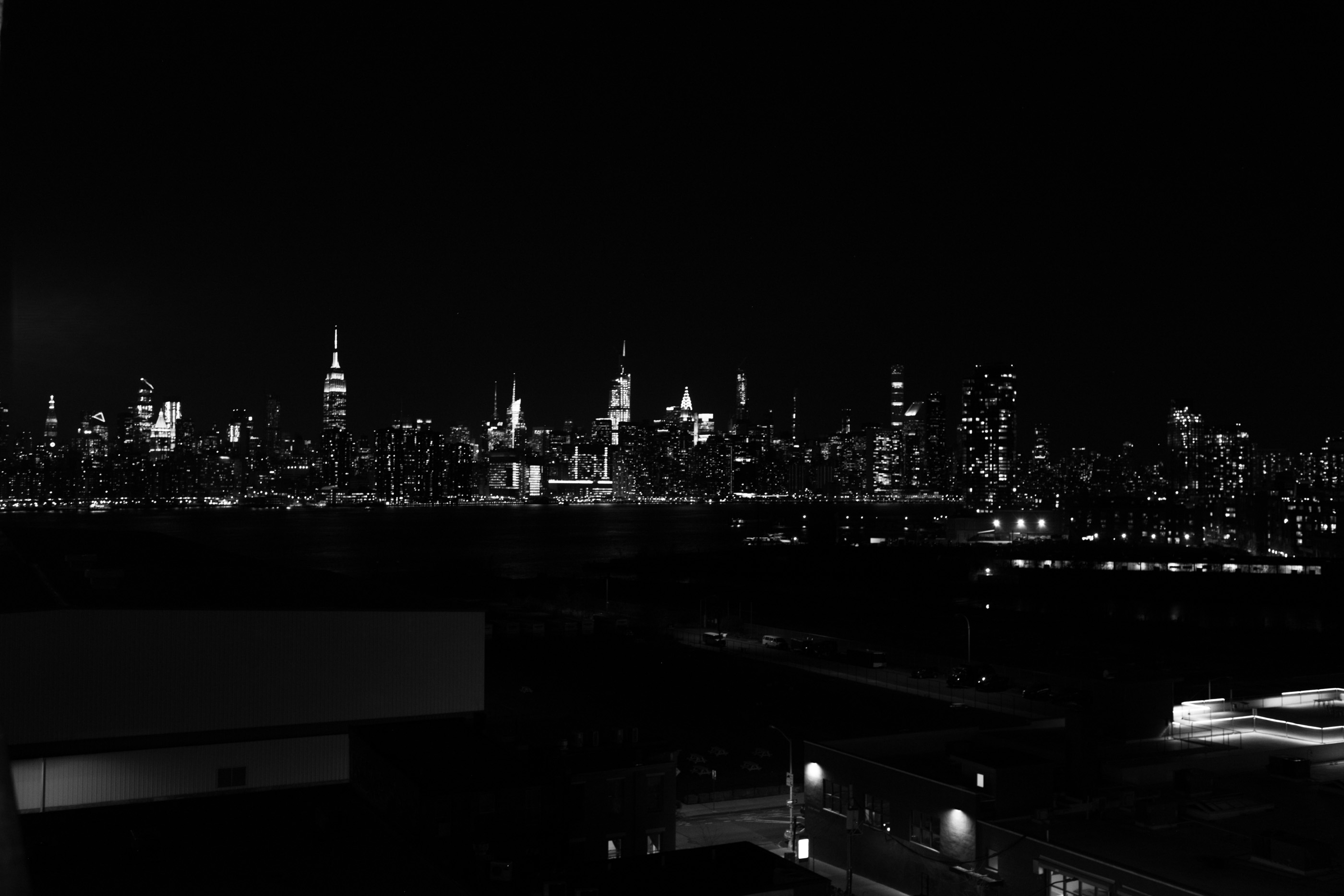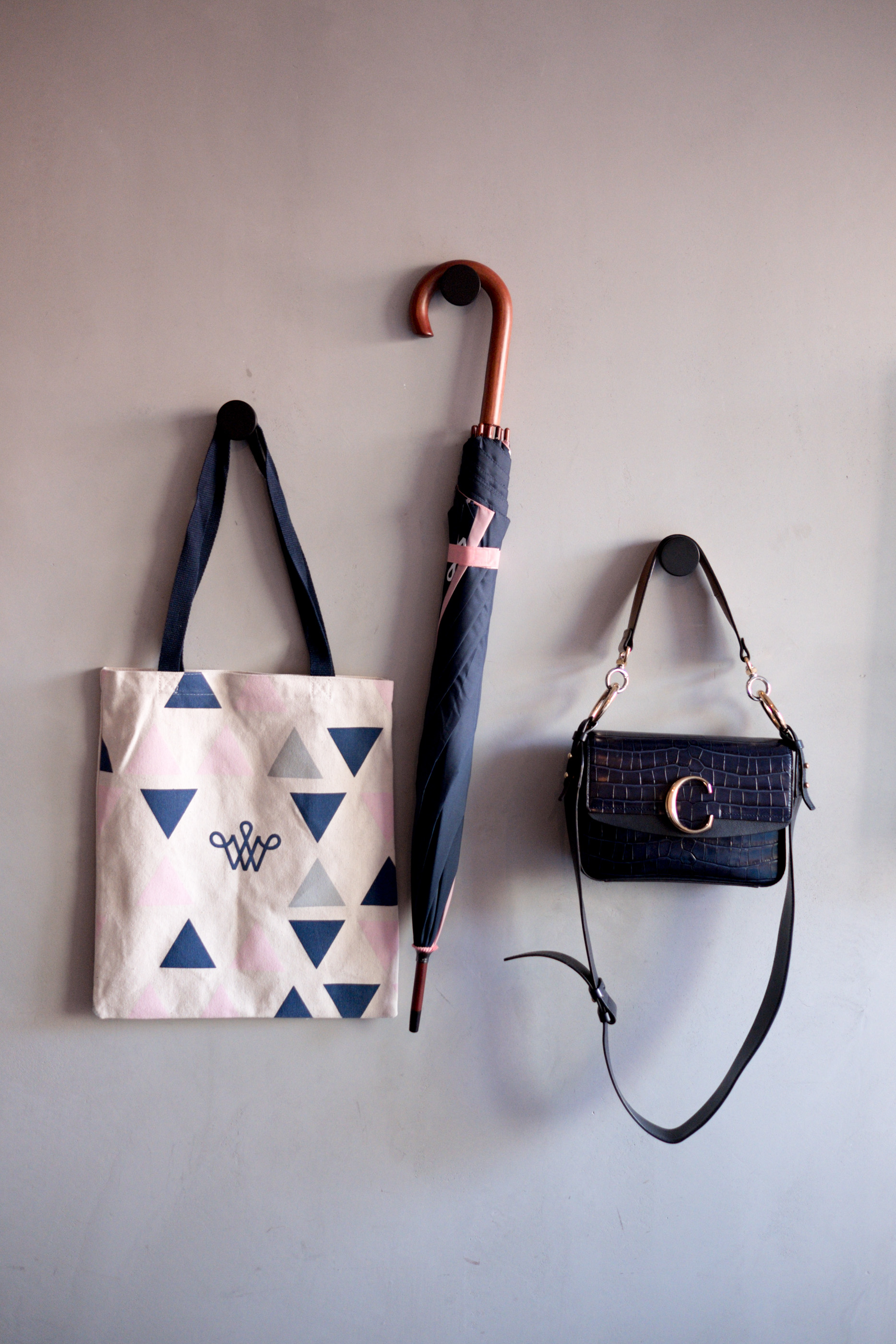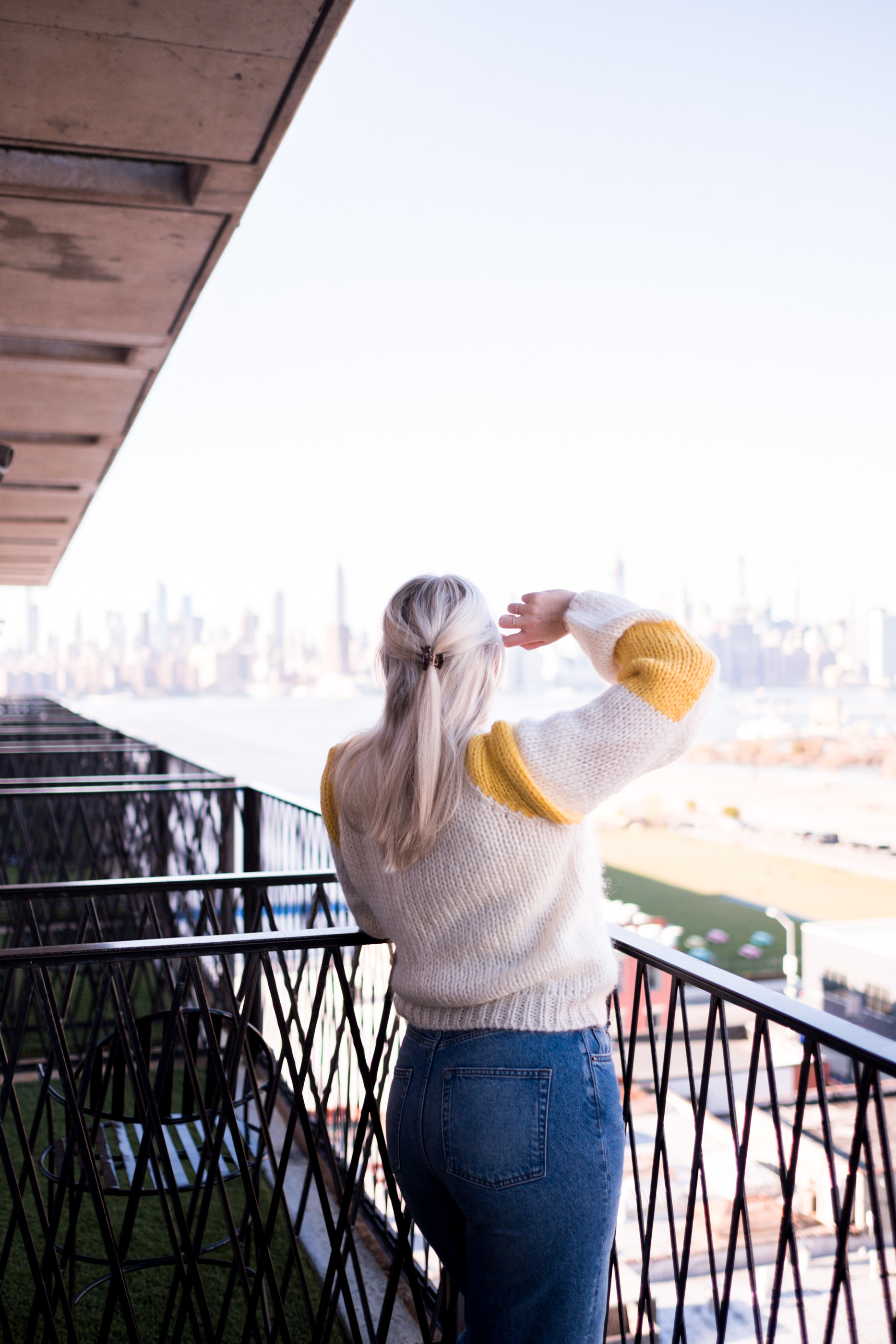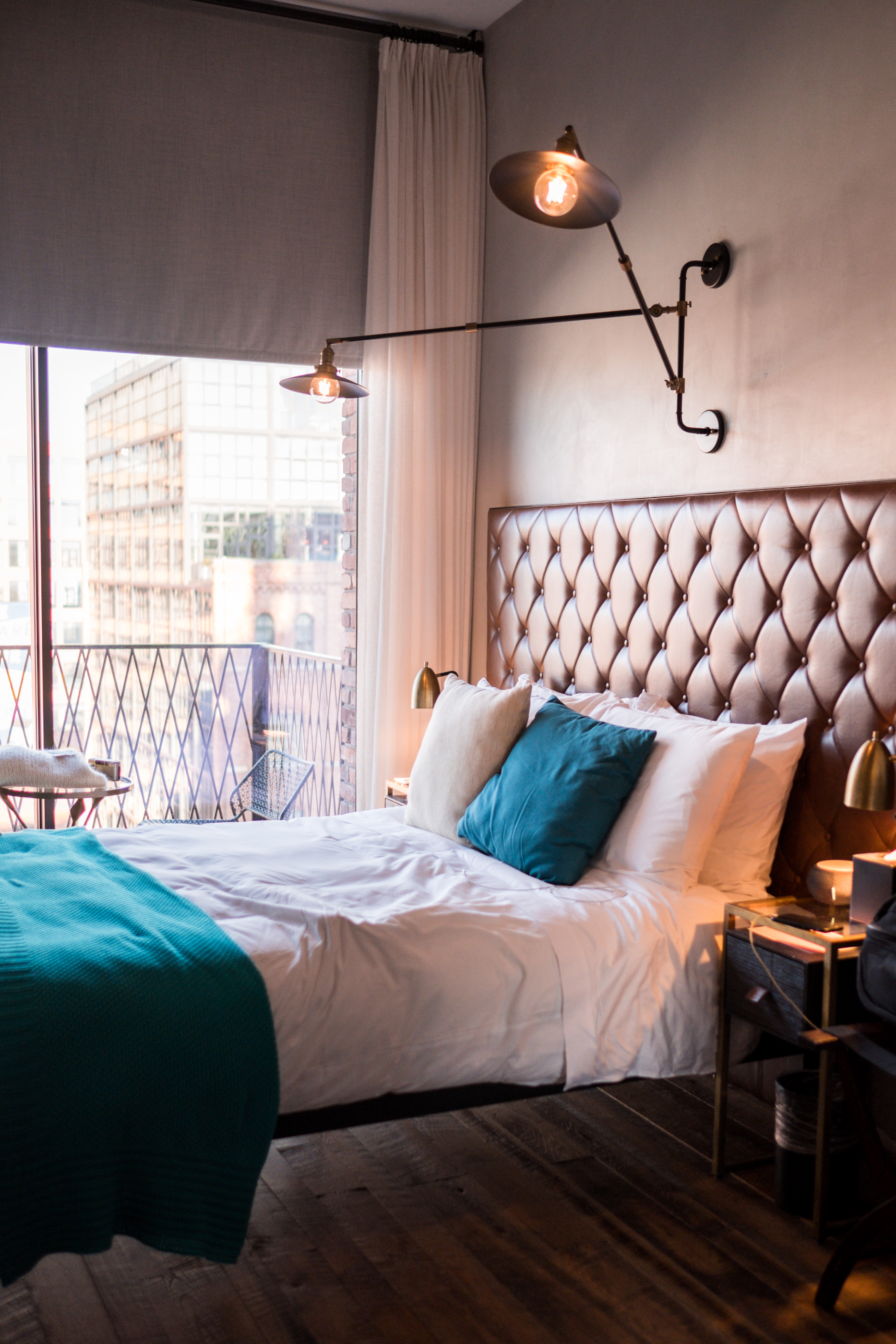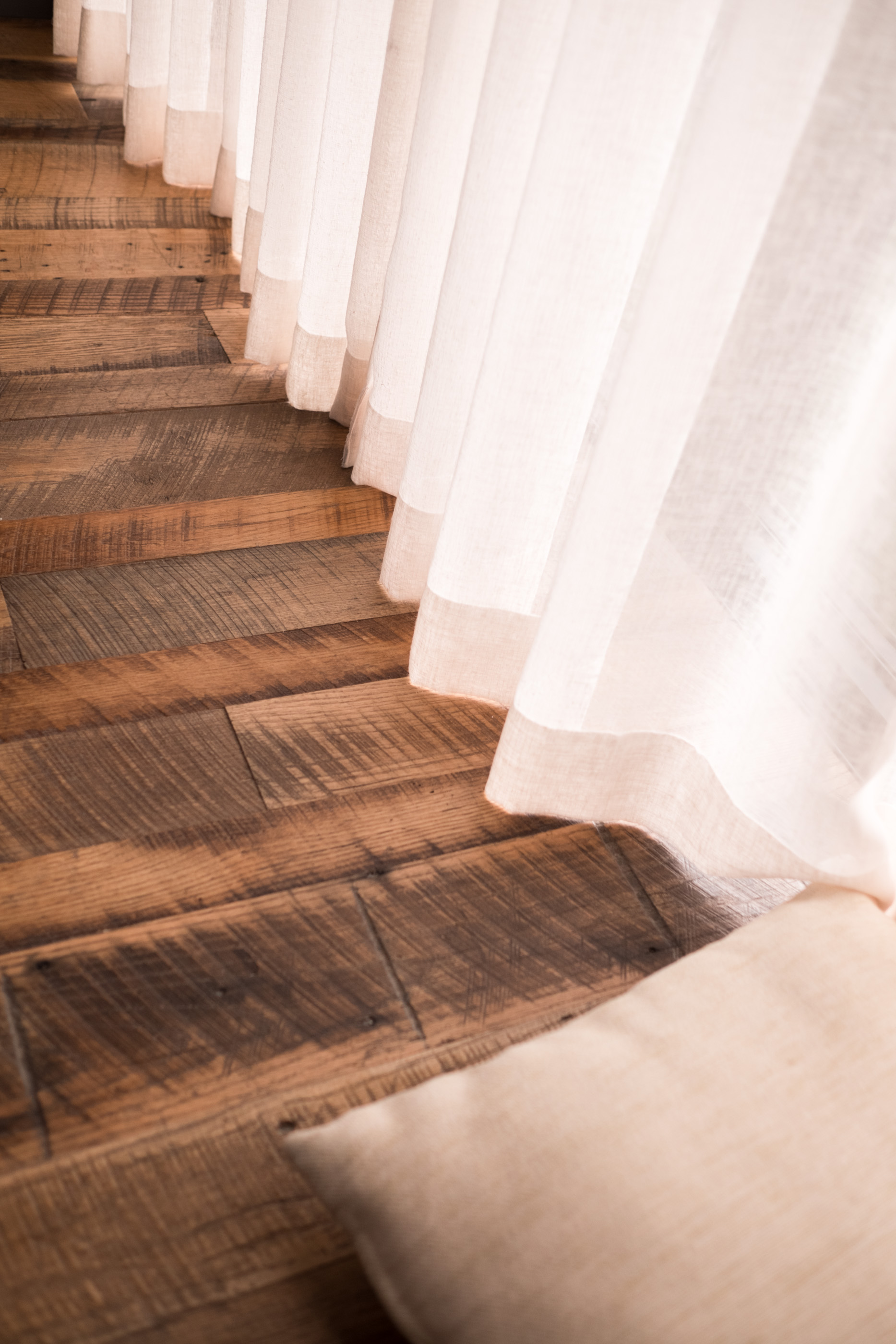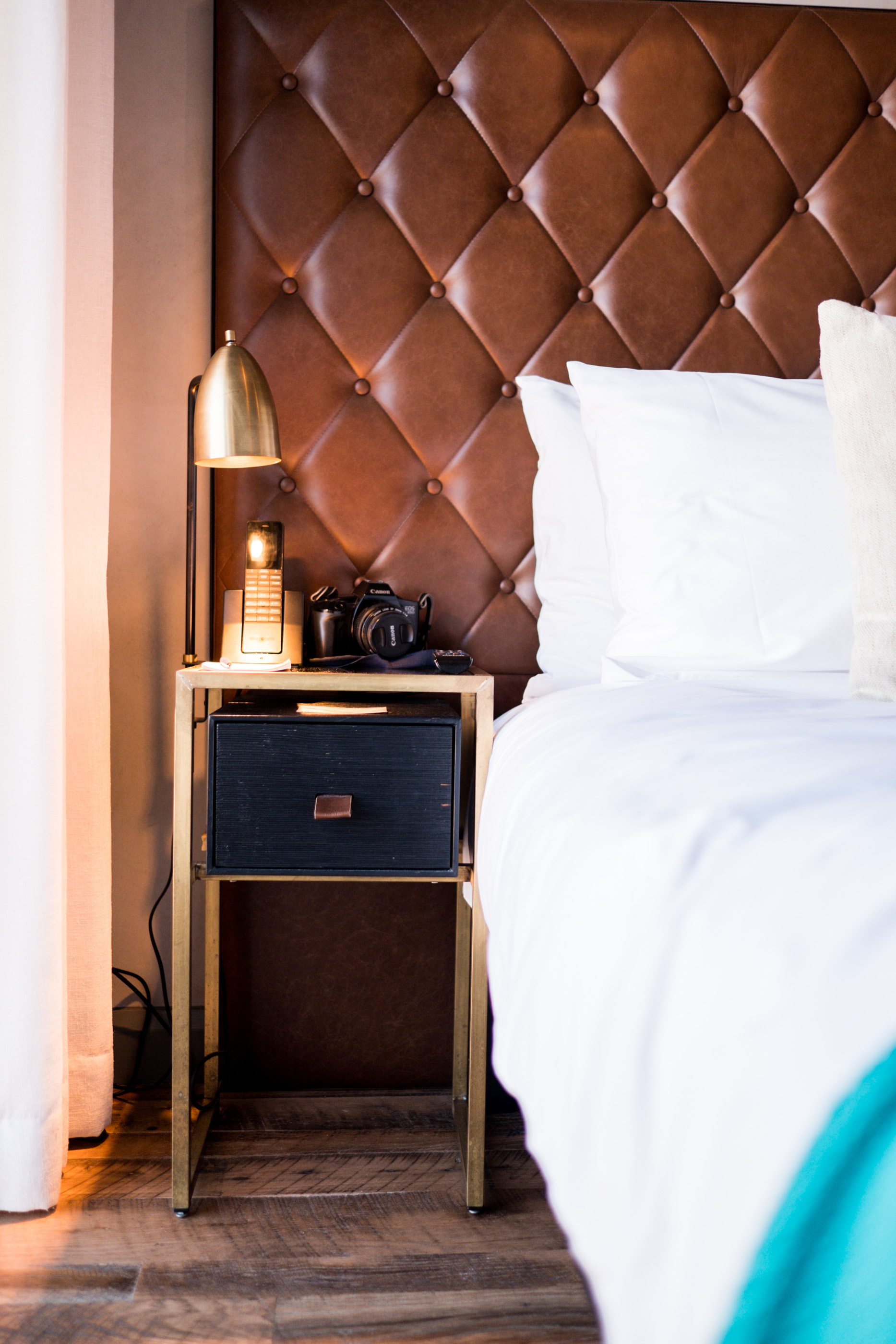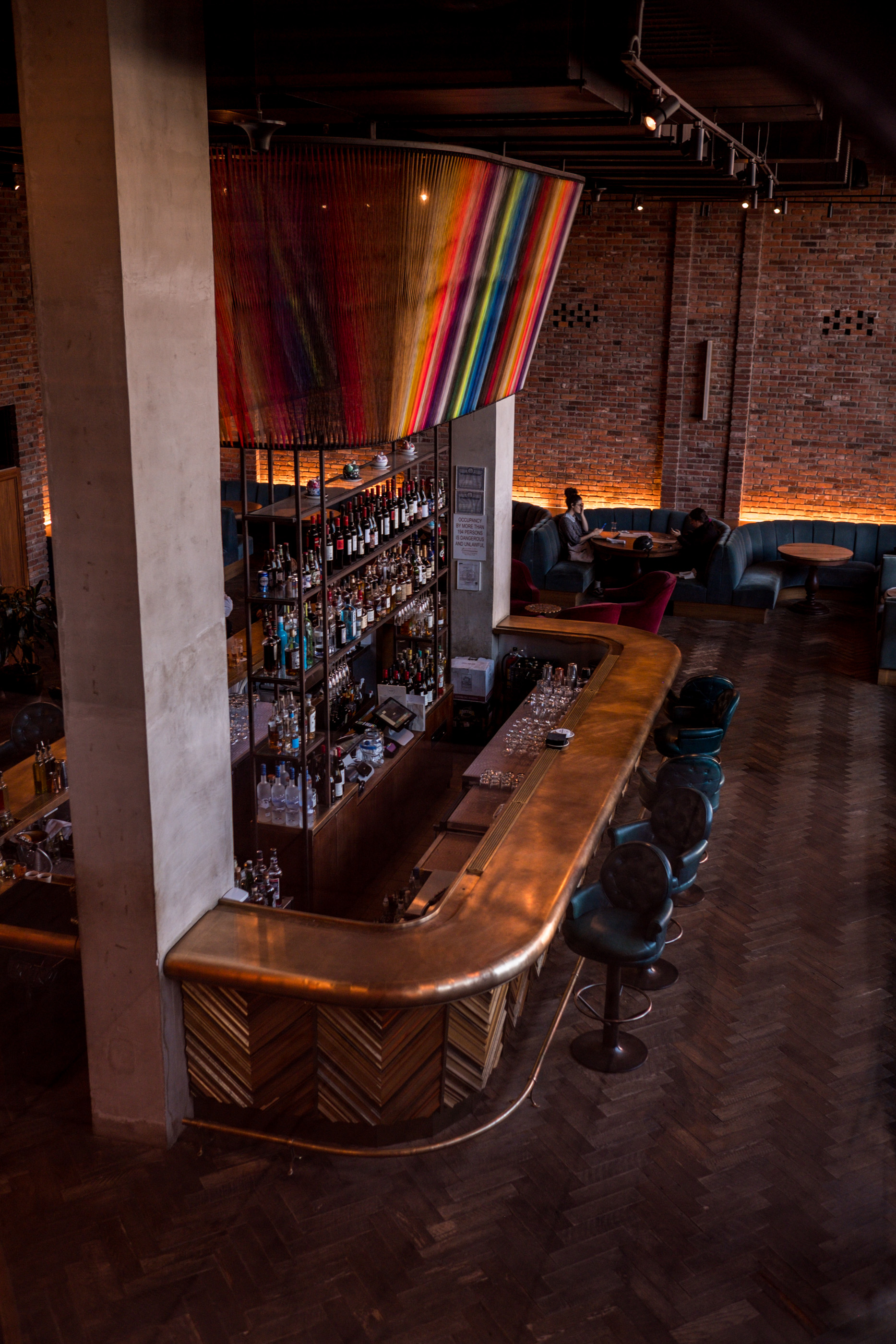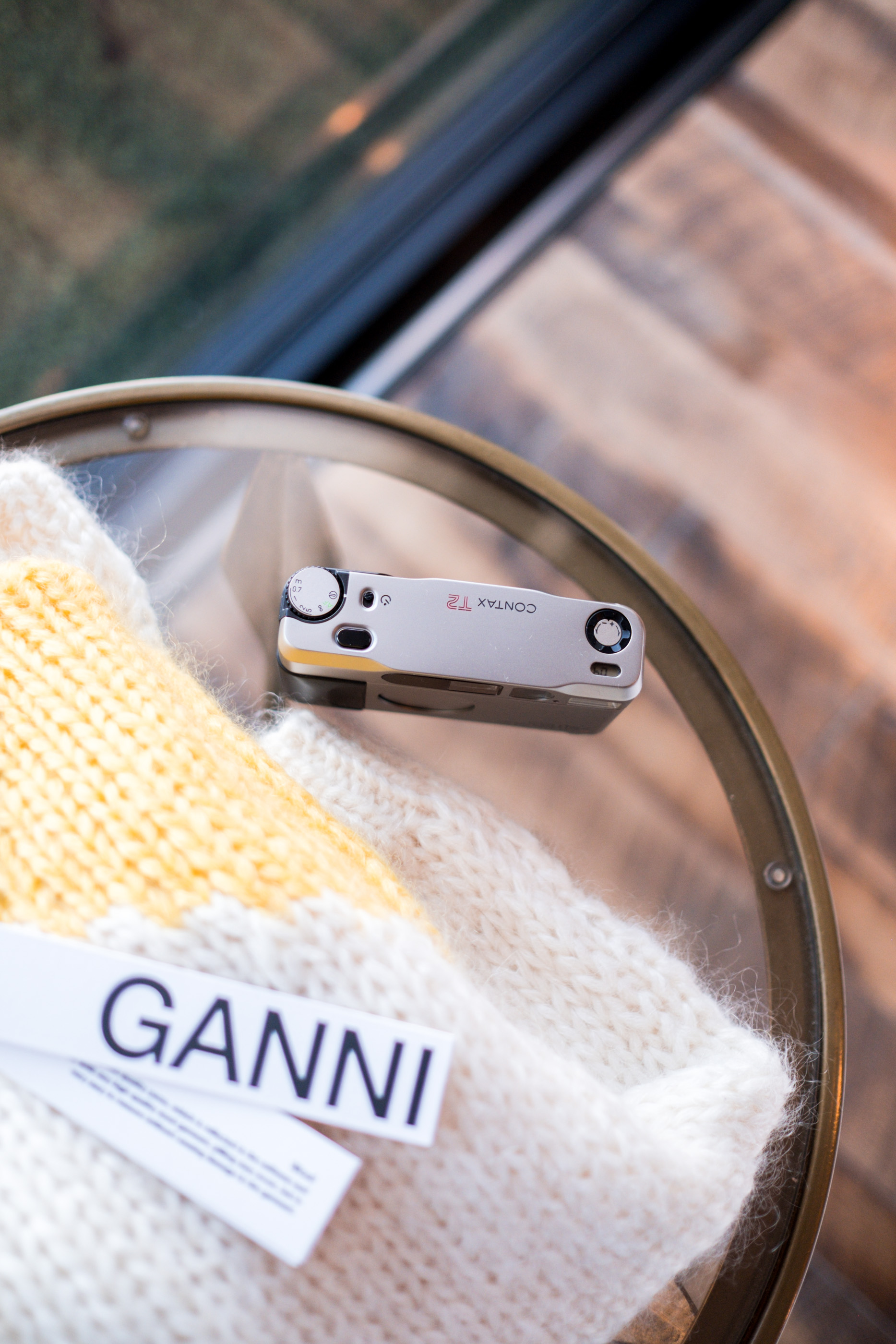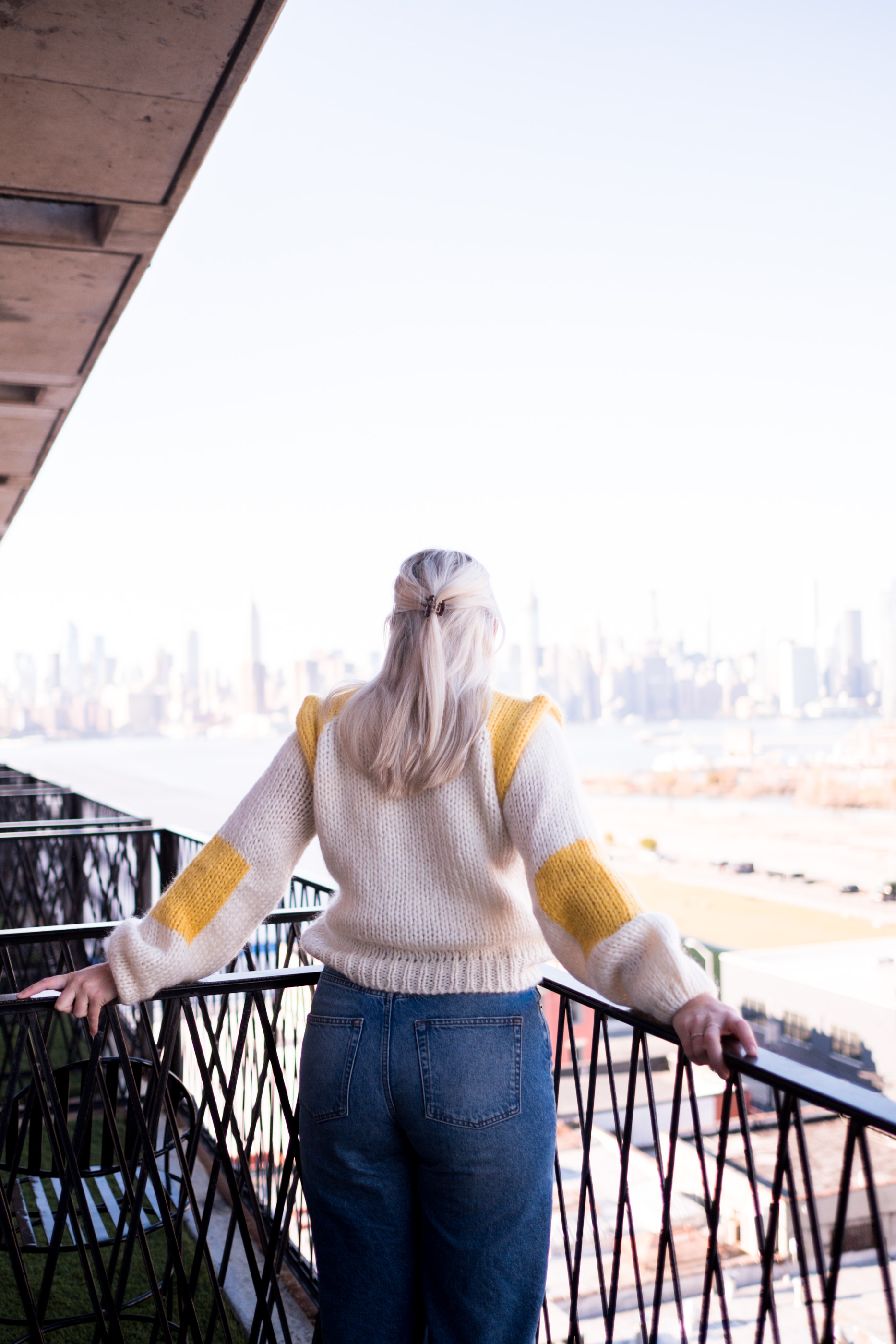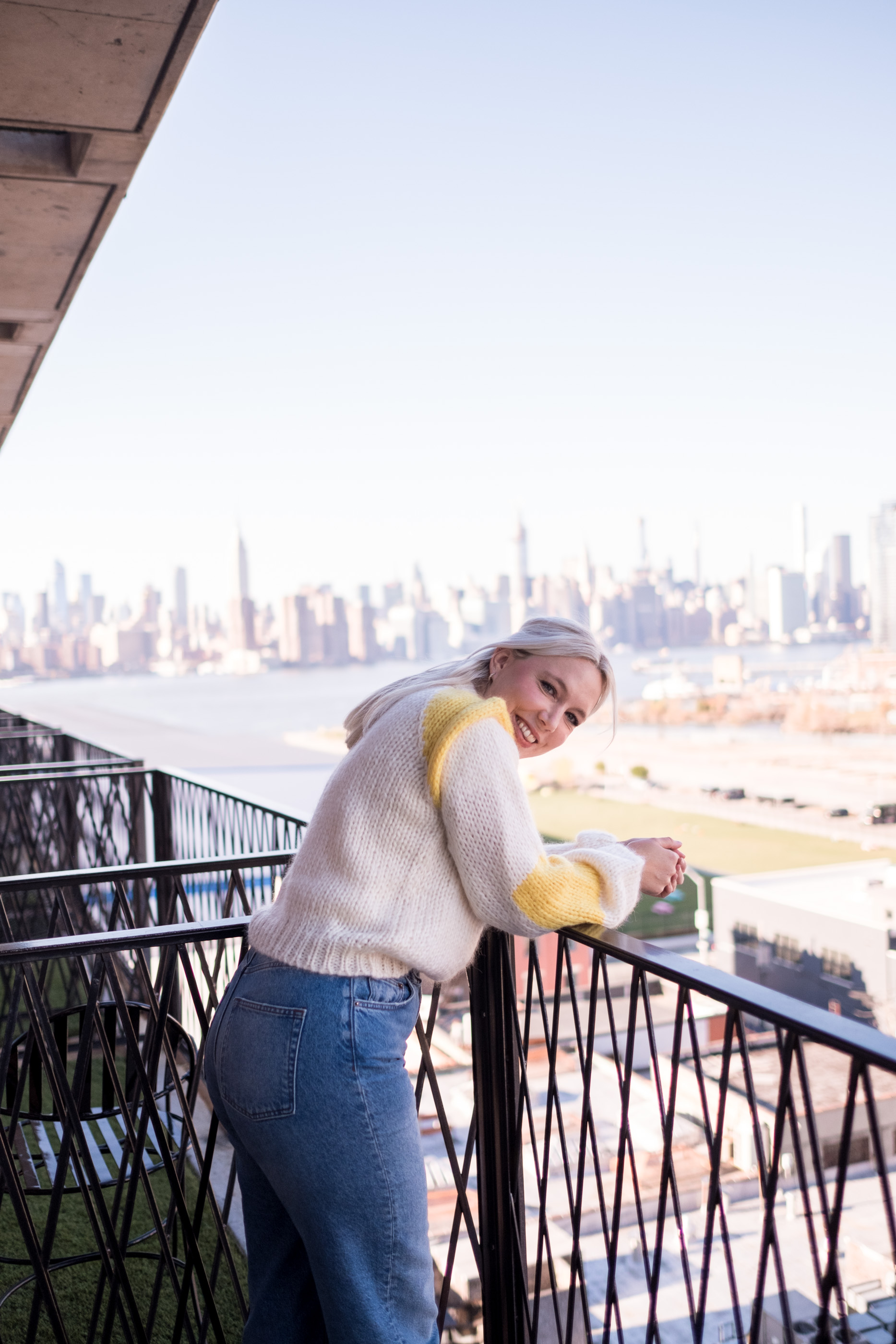 ---
---
I hope you found this post a useful guide to this beautiful part of Brooklyn. If you're looking for more NYC travel tips and recommendations then make sure you have a look here as I have a whole host of NYC posts. I'll also be sharing an updated 2020 address book in the next few weeks.