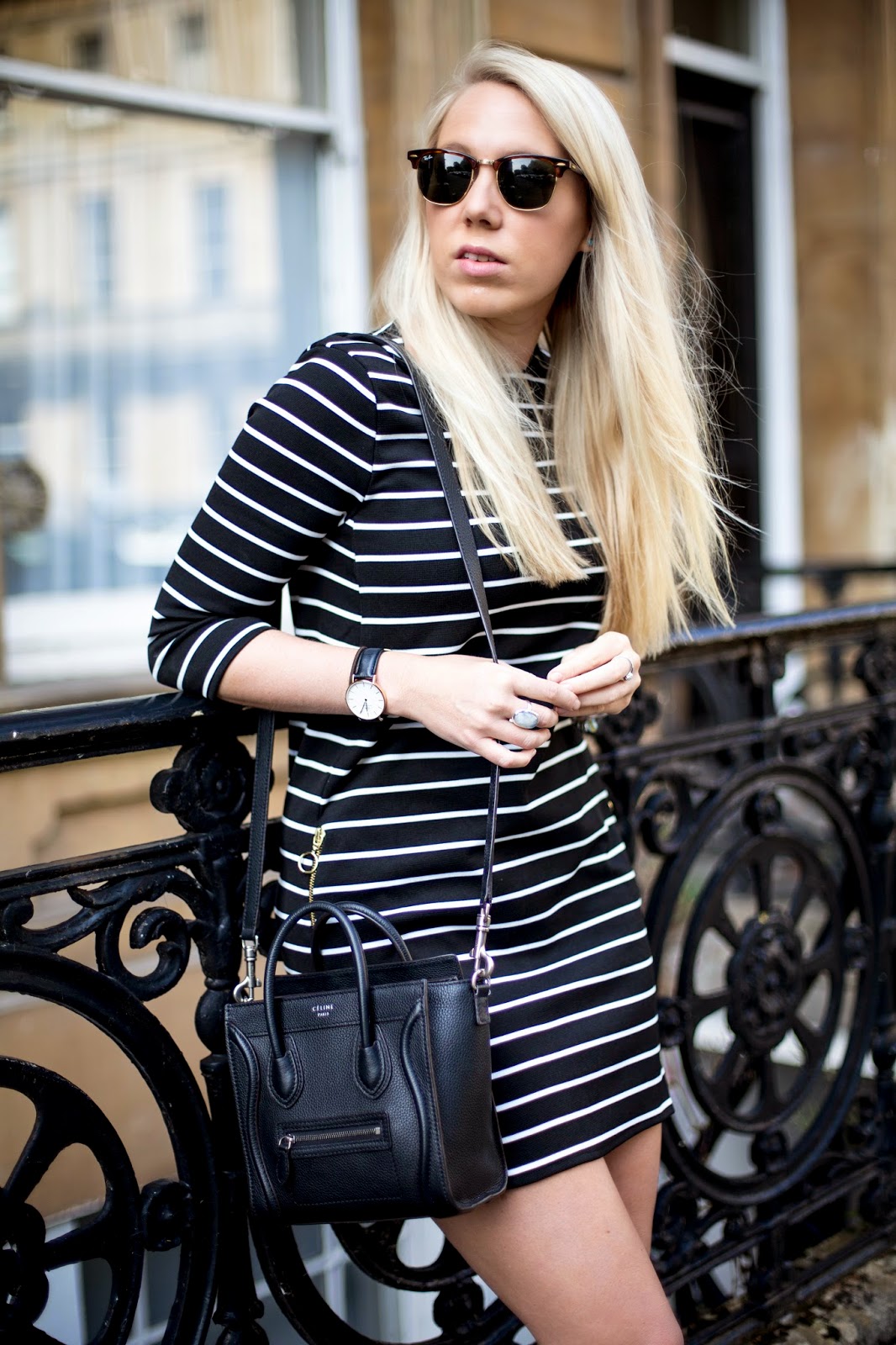 ---
. ZARA BRETON STRIPE DRESS & SLING BACK BOOTIES .
---
It's Friday and when it comes to outfits, Friday's means one thing, comfort, casual and effortless. And what better fits the brief than a simple breton stripe shift dress. Simple, no fuss and no thinking required, this sort of look is an easy Friday winner for me and given it was my work Summer party last night, today needed something easy going & easy to throw on.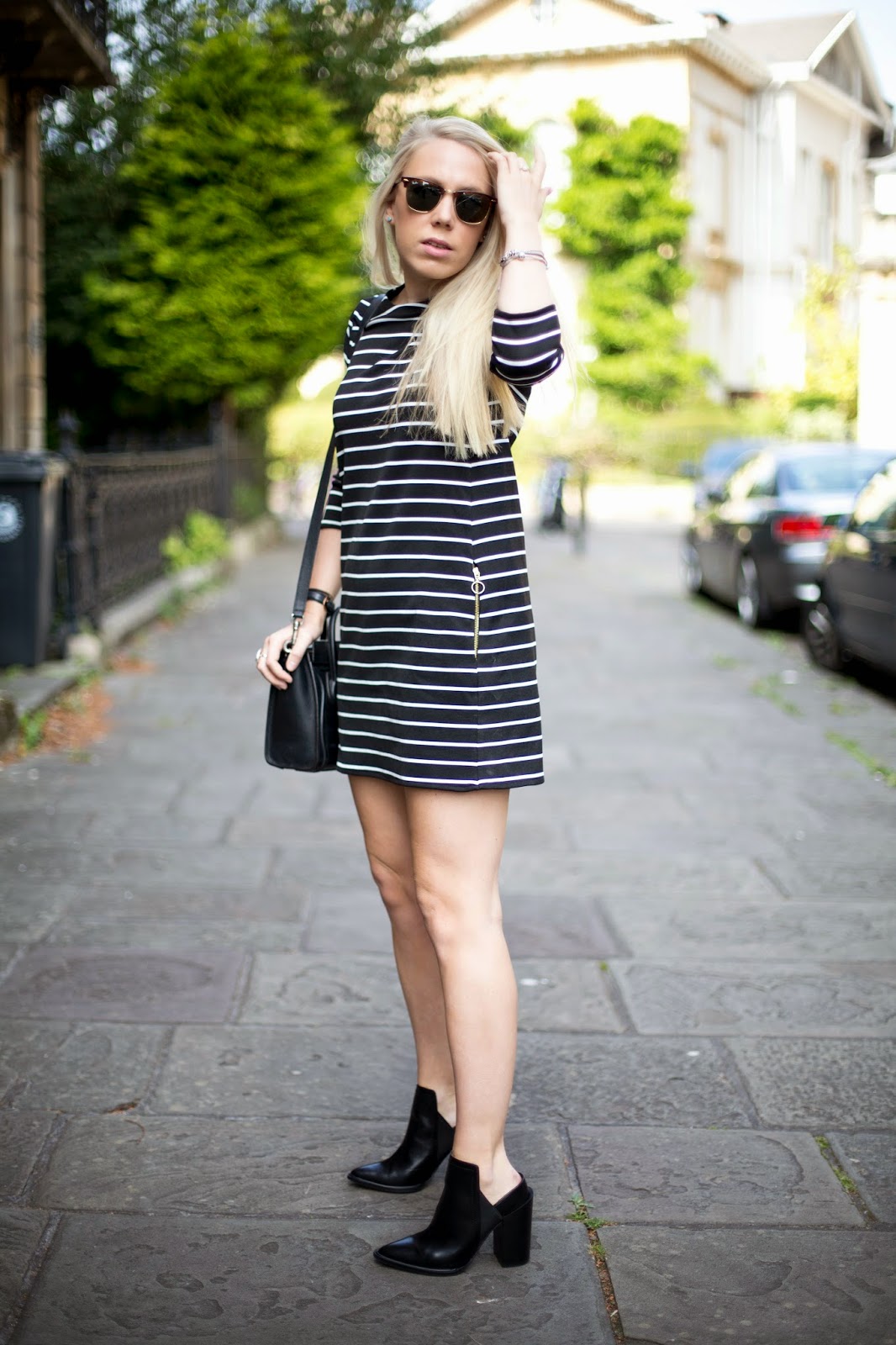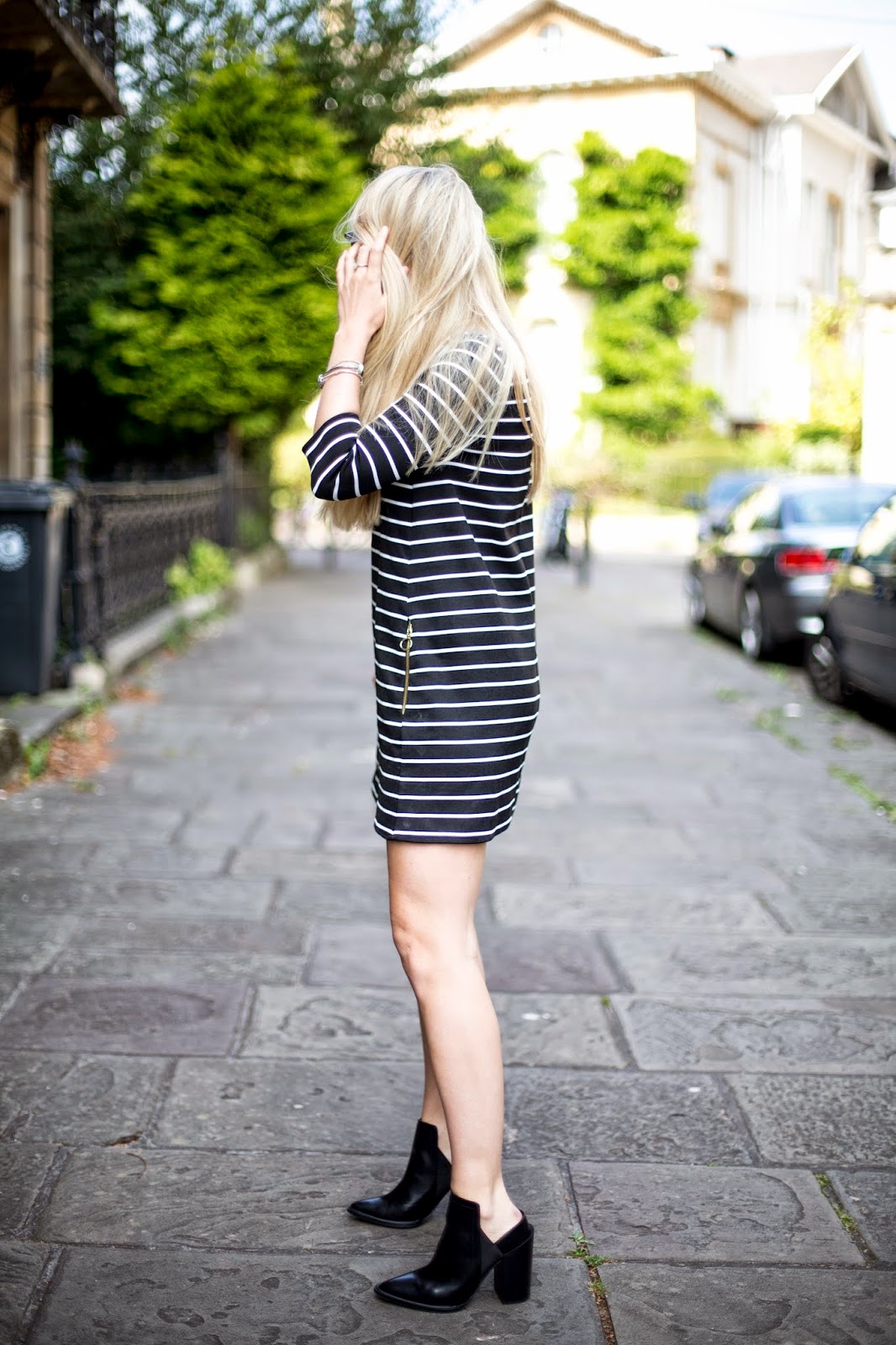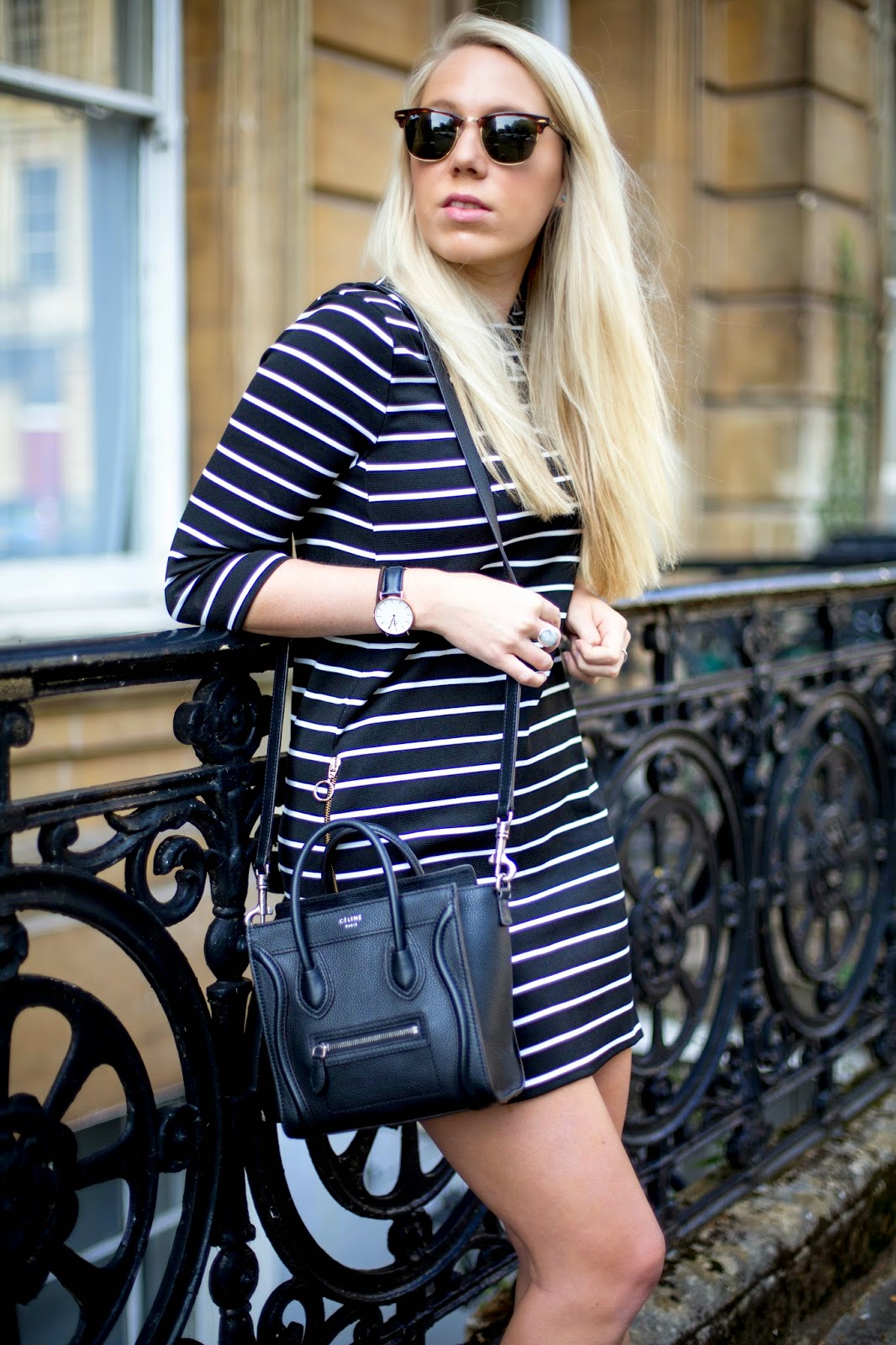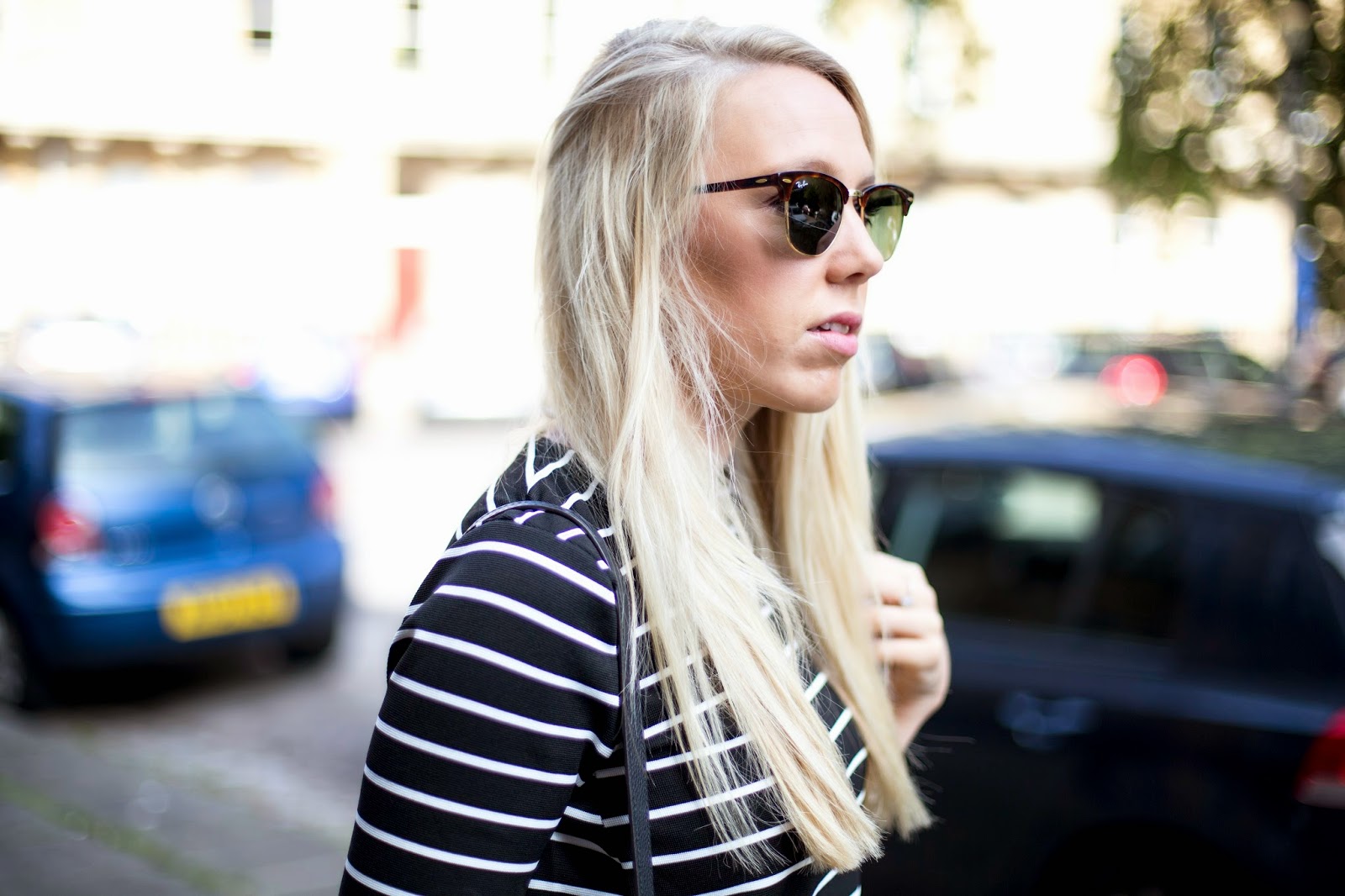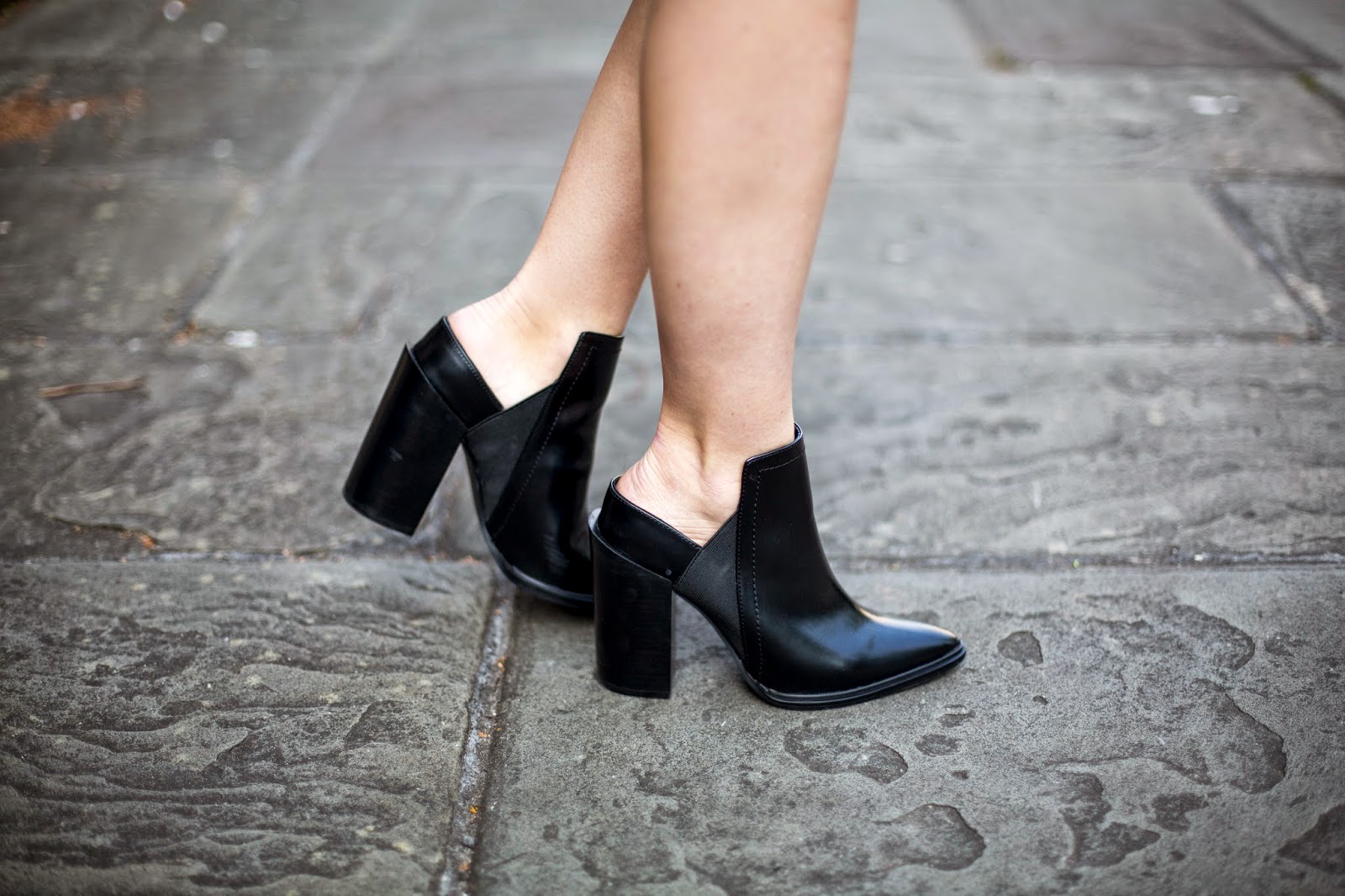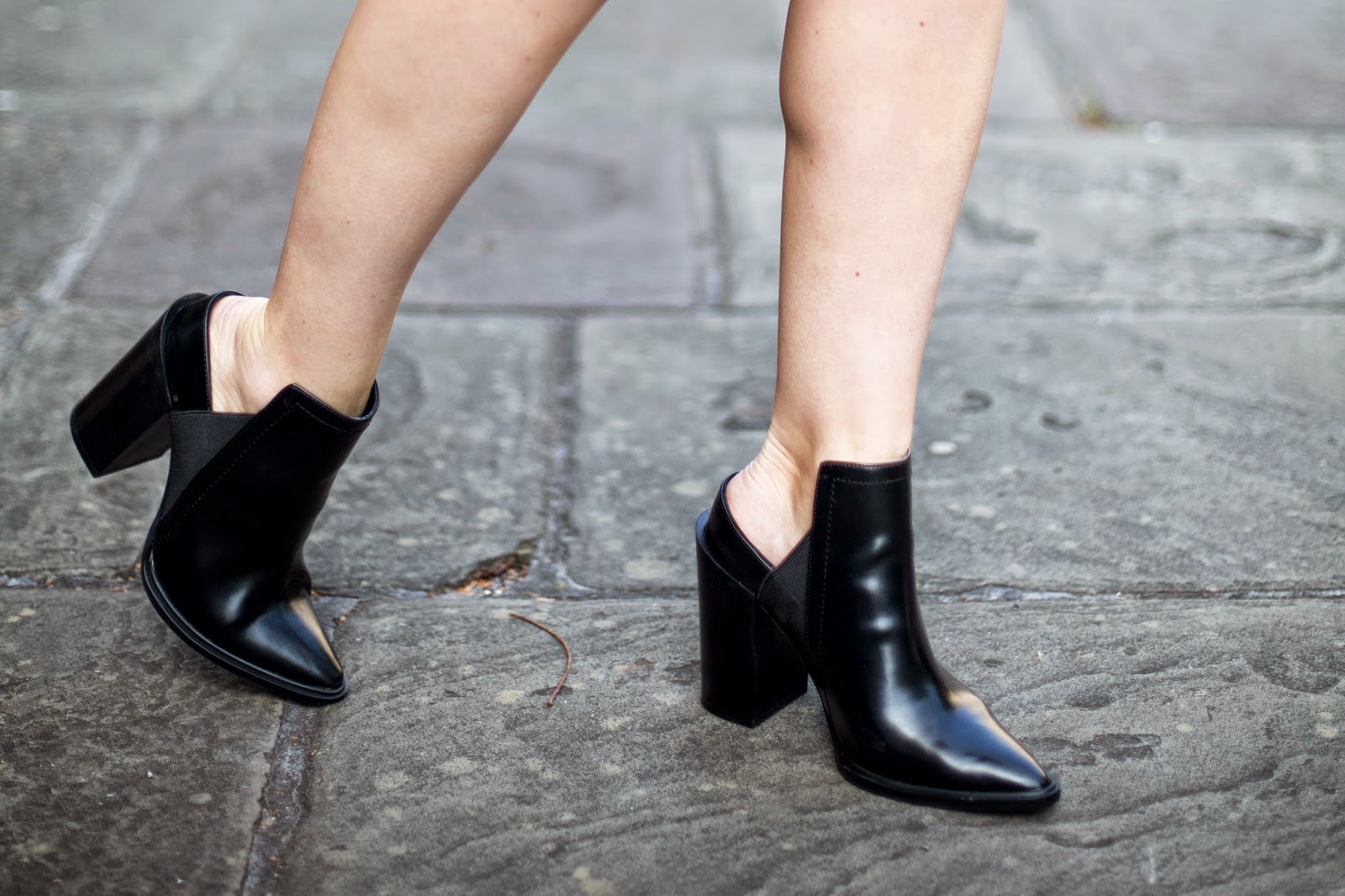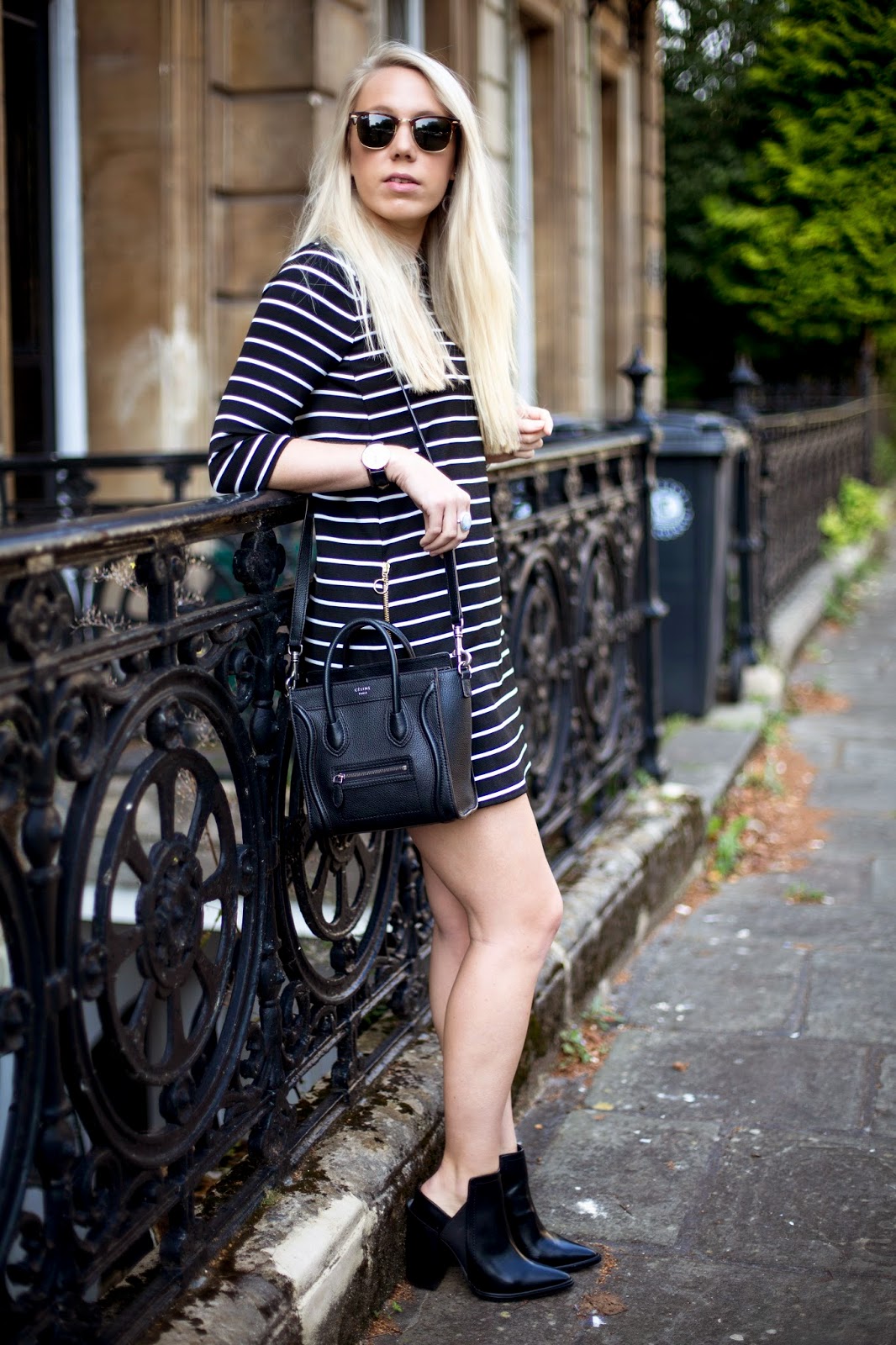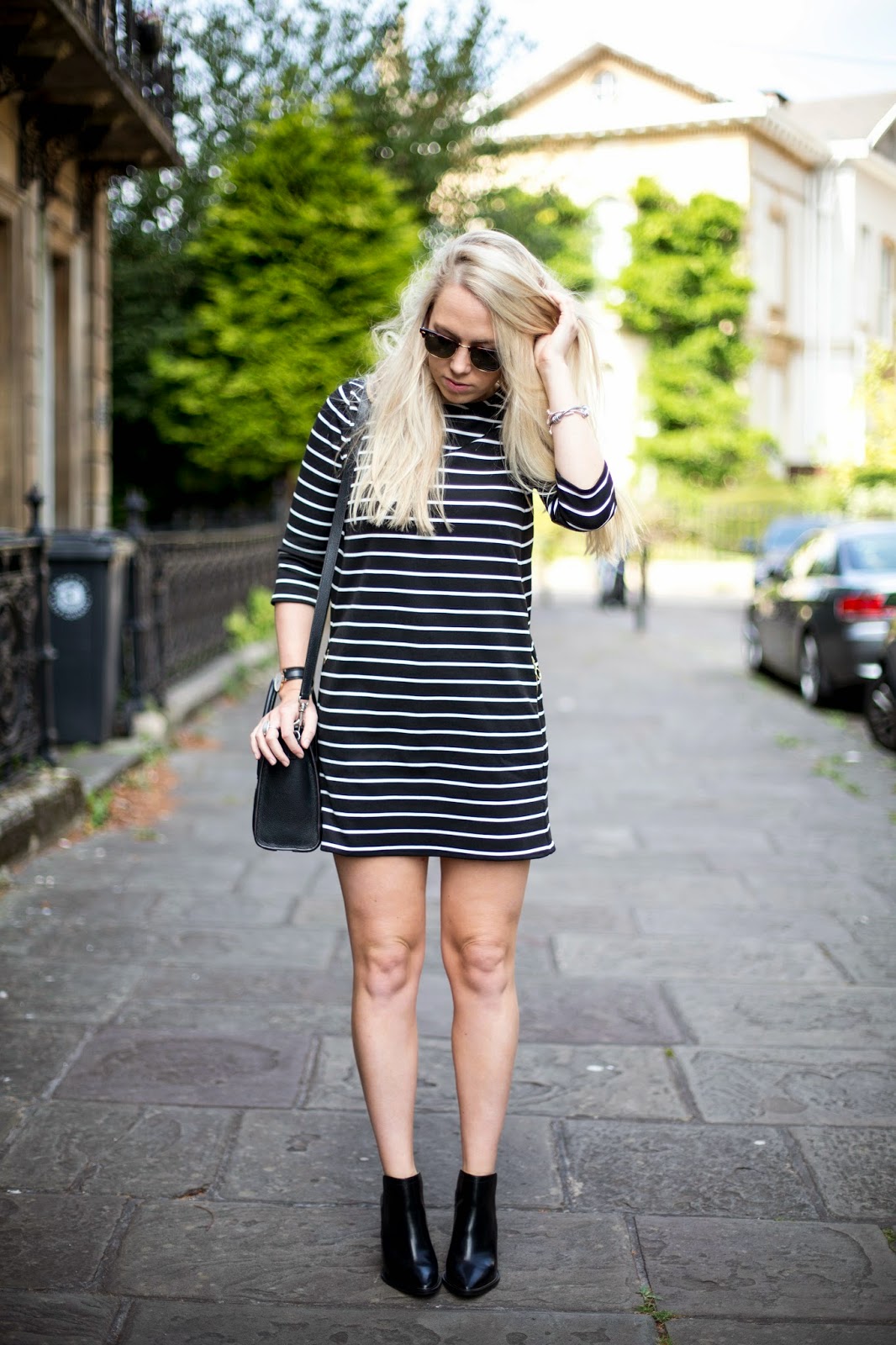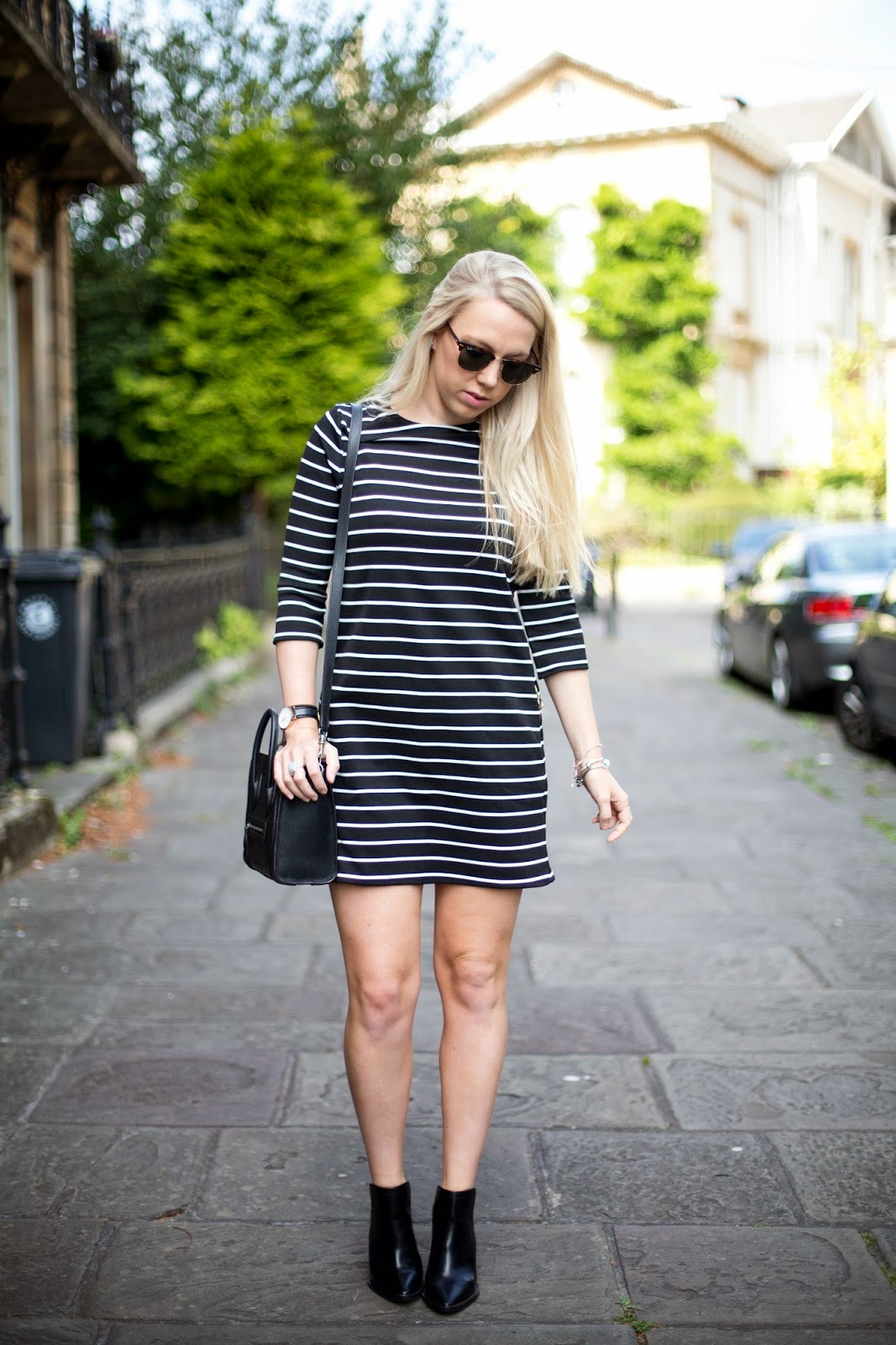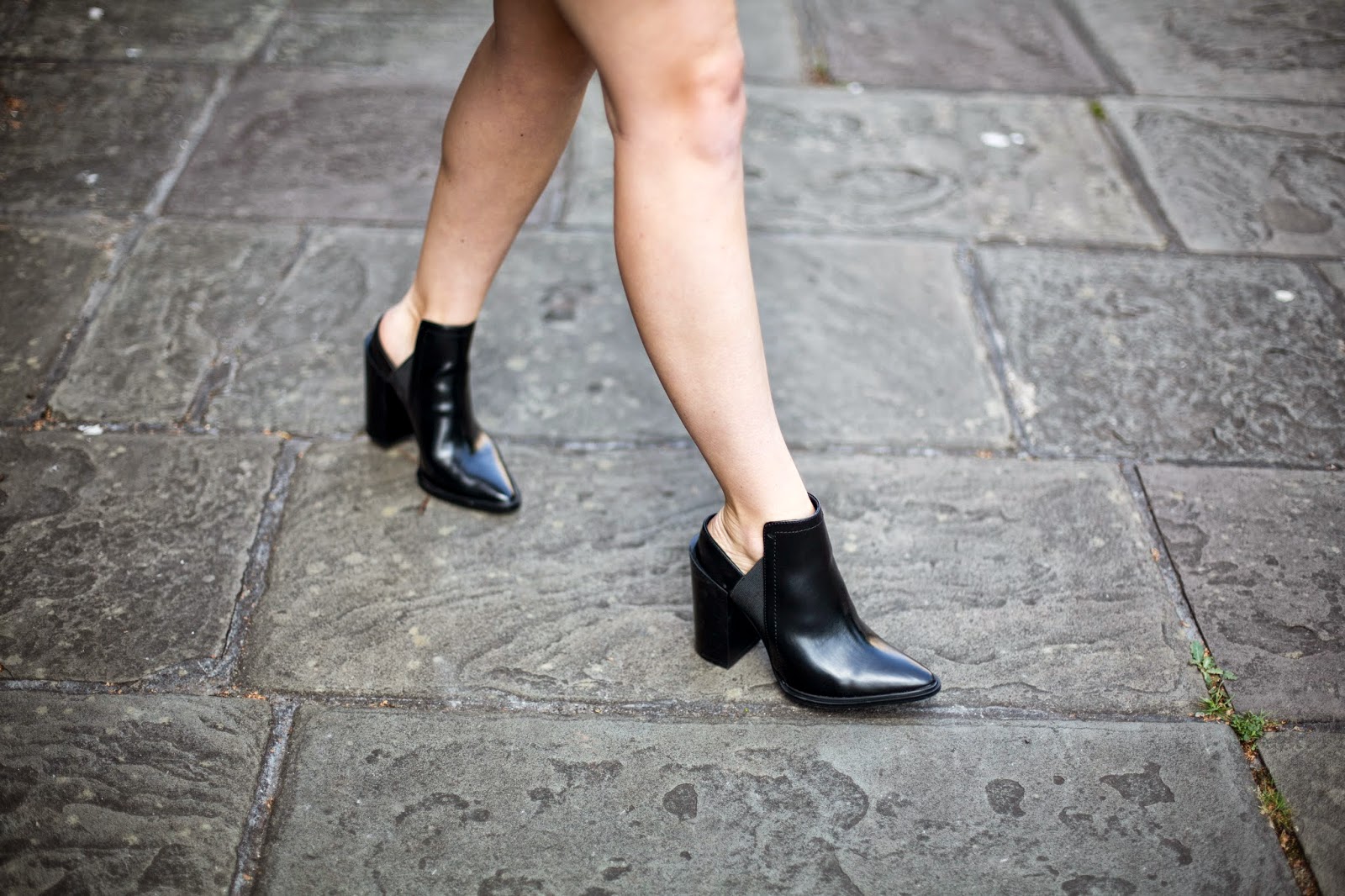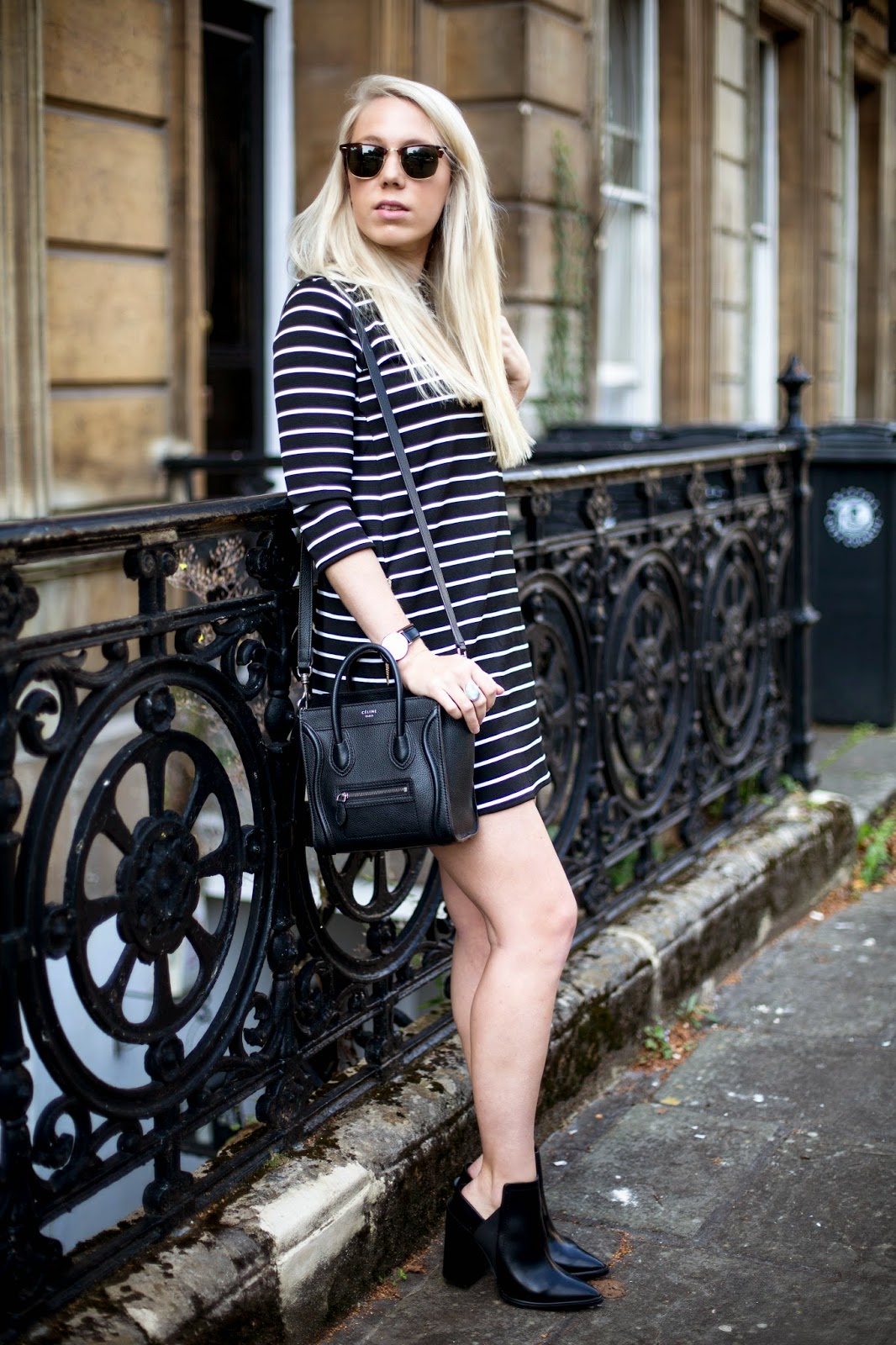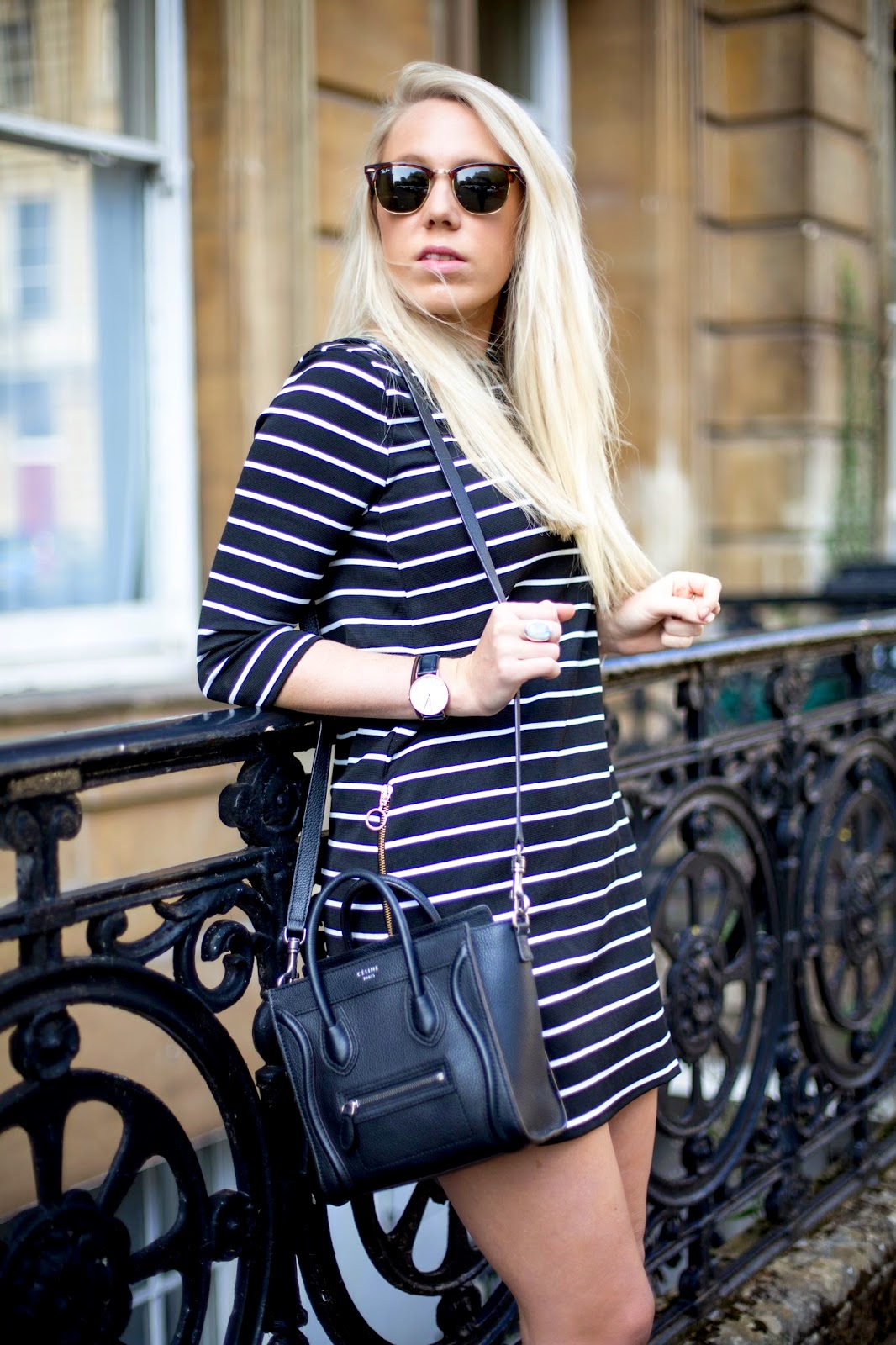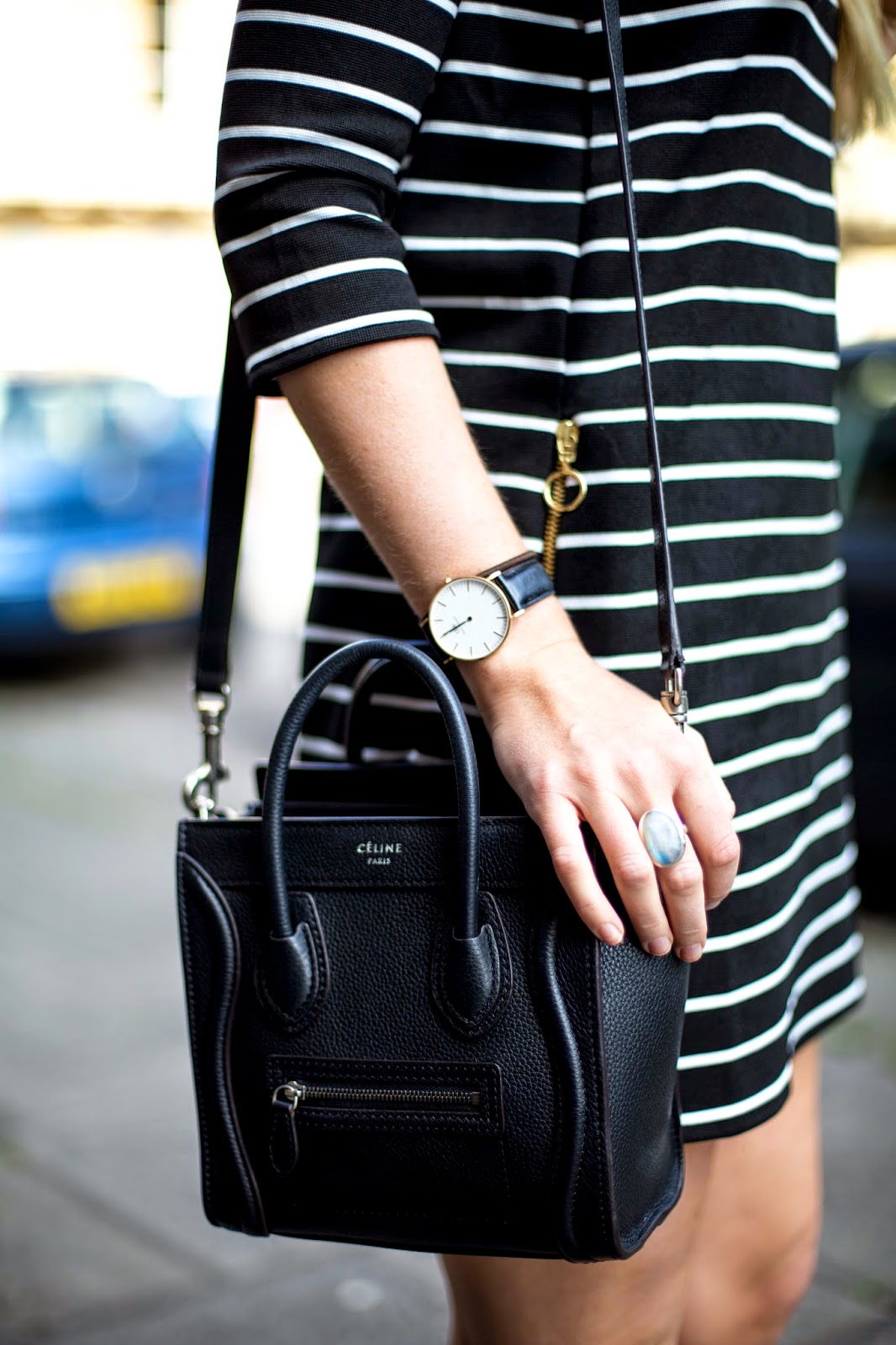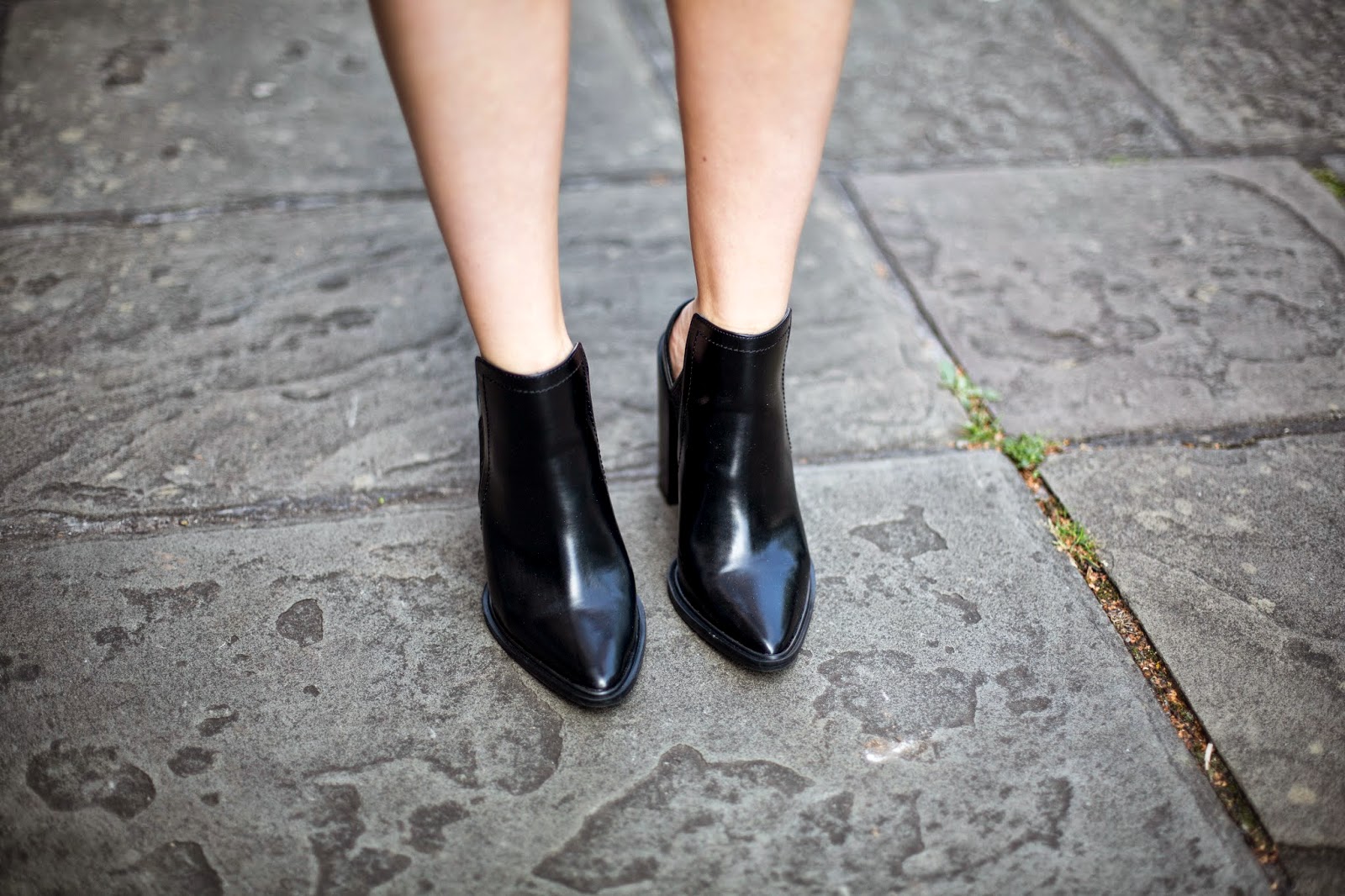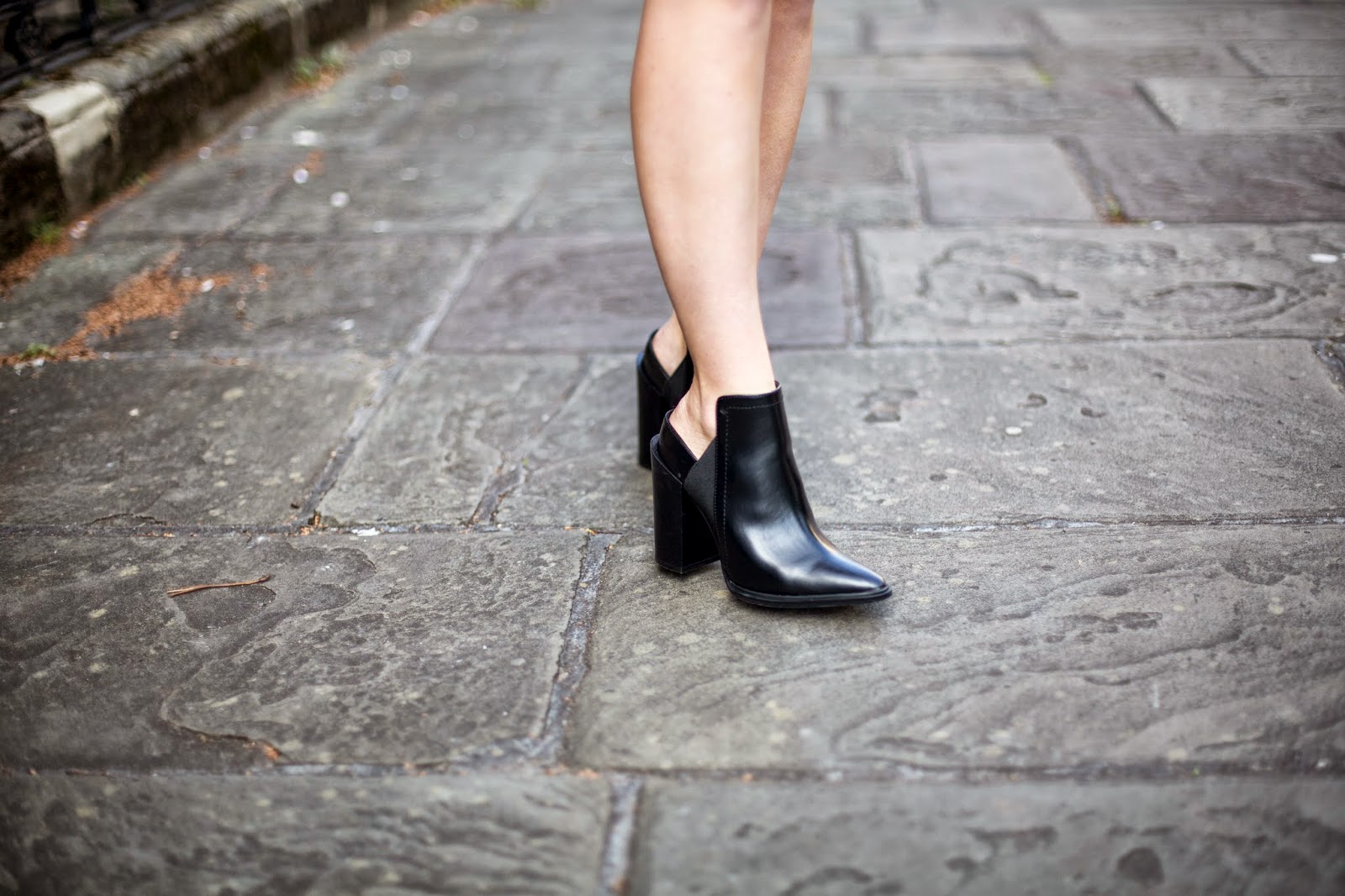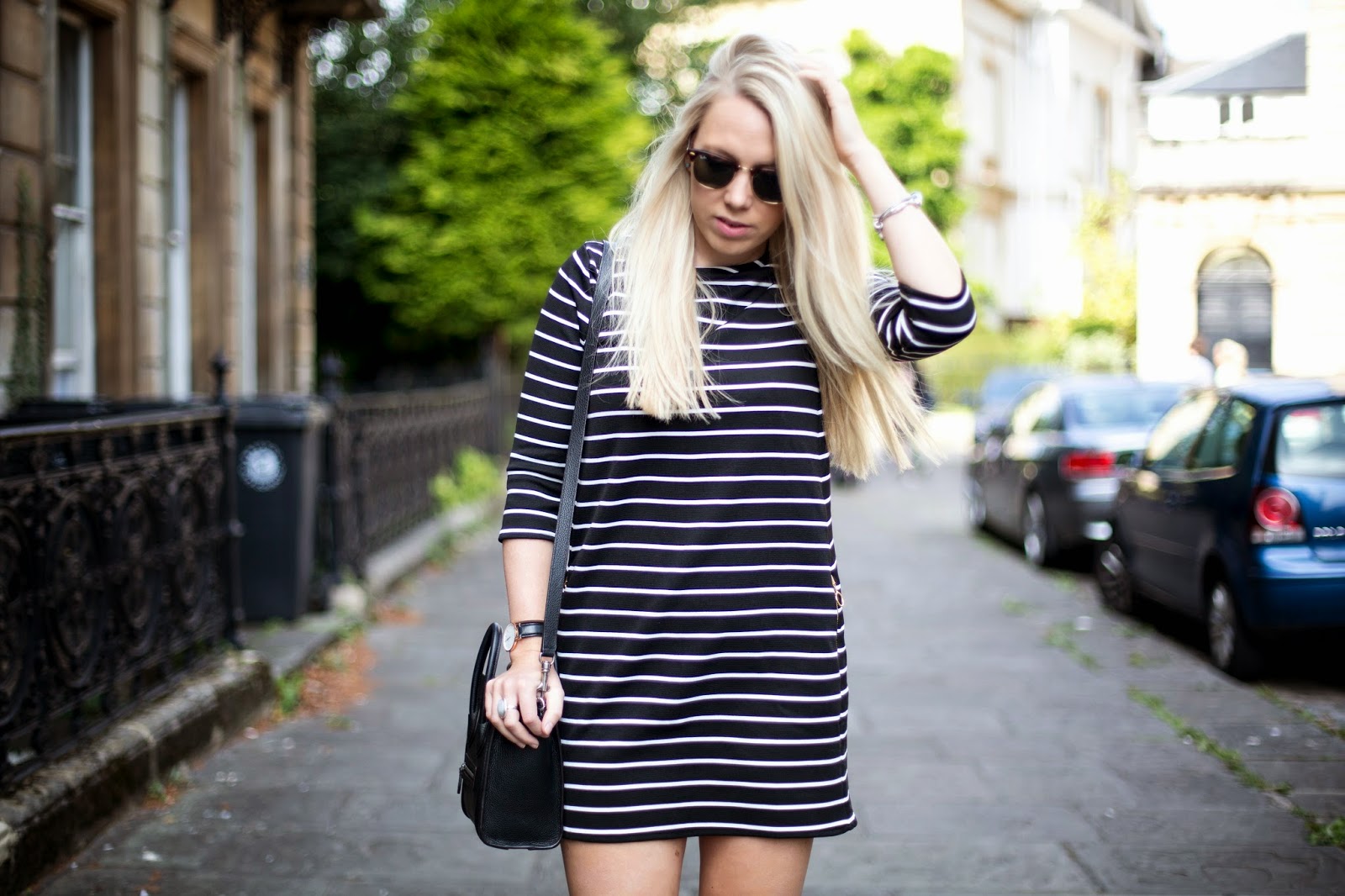 . ZARA BRETON STRIPE DRESS £39.99 . ZARA HEELED SLINGBACK £49.99 . 
. CELINE NANO . RAYBAN CLUBMASTER .

This breton stripe dress is yet another one of my Zara purchases, as with yesterdays playsuit story, the breton dress comes with a similar tale. Albeit this time an online order made whilst holidaying in France, I couldn't wait to hit the store so I ordered this dress and the booties whilst away, so i'd return home to them waiting for me. And despite the relatively frivolous purchase, it's an item i've not stopped wearing since I bought it. Teamed with sandals and a chic jacket for work, tights and ankle boots for a weekend look, or even with heels & Celine for a bit of a glam twist.
It's an easy, fail safe item to style and something that won't go out of fashion, breton's are a classic print and so I don't ever feel guilty when snapping up a few breton goodies. Albeit this summer I seem to have bought quite a lot.
Whilst I can't lie and say i'll be looking this chic today (cue huge glasses to cover my hungover eyes & a messy pony tail as even contemplating doing my hair will be too much after a big night out) I did sport the look this weekend for a little trip to the shops. Teamed with my new Zara ankle boots, my Celine Nano and my Rayban Clubmasters it made for the perfect weekend look.
Are you a breton stripe lover? What do you think of this new shift dress?