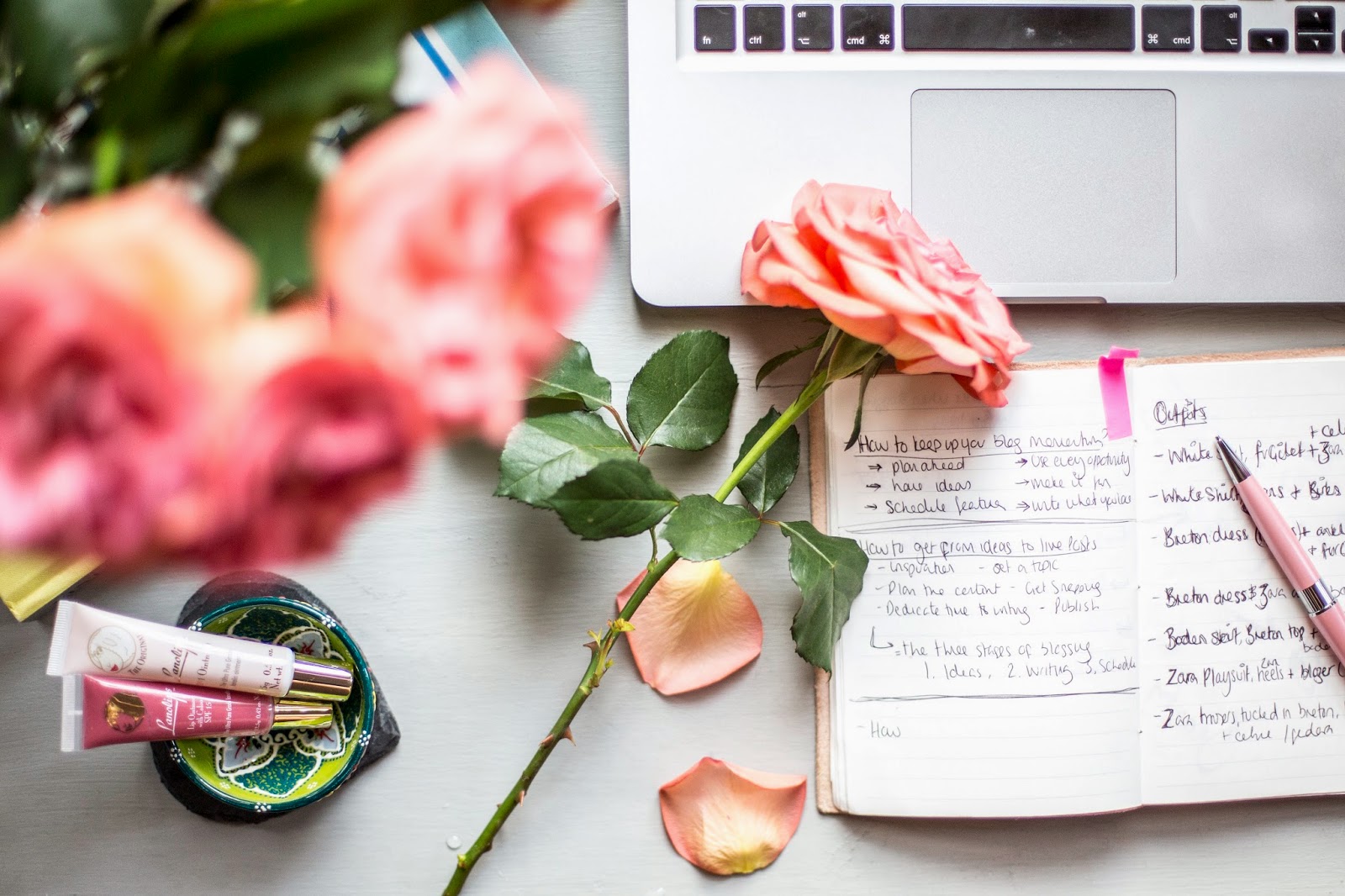 ---
. TOP TIPS FOR GETTING YOUR IDEAS INTO LIVE FEATURES .
---
If you're anything like me you'll have a never ending flow of ideas, non stop brain storming sessions in your head & a non stop dream of doing more, being better and striving for success. Twinned with this wanderlust of ideas is also a severe lack of time. Working full time, juggling family friends and a boyfriend, plus writing a blog often can make transforming these ideas into real live features the biggest challenge of all. Let alone the working on the bigger project ideas like upgrading your site, re-designing your logo or working up a new series of features.
Sometimes just getting your blog post ideas into fruition is a challenge in its own right. But I have a little routine, one that serves me well, and one that means that no idea is ever lost, and that in due course I manage to get my ideas turned into live features.
I like to think there's 6 steps in turning your ideas into a reality when blogging, so here they are:
---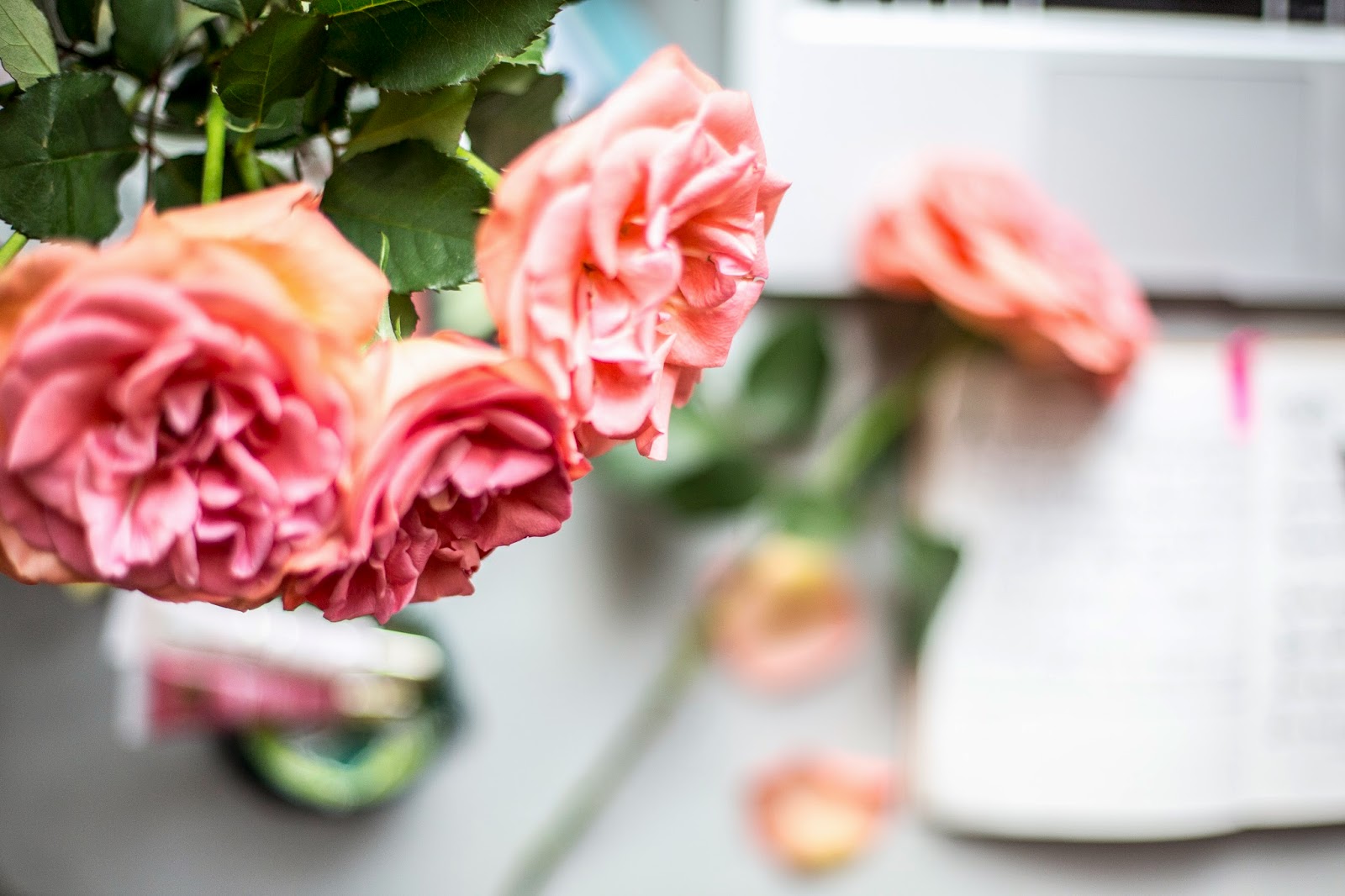 ---
–
. BRAINSTORM IDEAS.
–
First up of course is all about idea generation, there's no specific way to do this, but I myself seem to always get my ideas mojo during my commuting hours (no doubt my mind trying to escape the hot and stuffy tubes). Because I know this is my ideas time, I always carry my note pad and pen and jot down every idea I have, if I'm really going for it, I might even expand my notes to start thinking beyond the topic into content, editorial and even the imagery I would like to sit along side it.
Pinterest, fashion magazines, other blogs, street style and general life are all other fab sources of inspiration, so whatever or whenever inspiration comes be prepared to capture it. Taking snaps or writing notes on your iPhone is another good way to make sure ideas are captured and never lost. Often if i'm thinking up a big blog post or a new series I want to start working on, i'll keep adding to my notes and ideas over the course of the week, to ensure i've really thought about everything I want to cover.
I did an entire post on inspiration and organisation here which has a few more tips on how to keep inspired (How to keep organised and inspired), and if you're looking for inspiration itself I also wrote a post covering a ton of content ideas for those moments when you're looking to get some ideas flowing (How to keep your blog content flowing).
–
. SET A TOPIC .
–
Of course while ideas might flow in the tens, hundreds or thousands, in reality you're only going to blog one post a day maximum, many of you might post a couple of times a week. So sieve through all your ideas and pick out your favourites, the ones you feel most passionate about, those which you feel you have a lot to say on. And mark those as priority posts to get working on. Don't lose your other ideas, keep them noted, you don't know when you might need them!!
–
. PLAN YOUR CONTENT .
–
Once you've set a topic, and made a plan for up and coming features, you need to start thinking about your content. As with any multi-tasking, you can't actually do it all at once, so focus on the posts you want to get live soonest, or the ones that need the most work, and start making a content plan. This could be anything from the key things you want to write about, the pictures you want to take or even just a couple of reminders for what you intended the post to include.
I often come up with 10 ideas or so for features, I then narrow it down 2 or 3 which I want to get live and following that I start a blog post. I'll create a new post, add a title & then i'll jot some notes into the content so that when I have time to actually write the feature, I haven't forgotten the key themes I wanted to land or the pictures I wanted to take.
Inevitably with a busy lifestyle you can't sit down for 4 hours, generate ideas and bosh out the content in one go, so for me this is the best way to capture all my post ideas, make sure I don't forget what I wanted to say and have a place holder schedule for my posts for the week which I can then work on whenever I get some time.
–
. SNAP YOUR PICTURES .
–
Taking pictures for me is probably a) my favourite bit, b) the hardest to fit in. Working full time means I often don't get many daylight hours at home in the week to try and capture the images I want, especially outfit posts which I blog 5 days a week. For outfits I've resigned to the fact these have to be done on a weekend, there's simply no point trying in the week as I just don't get time. But for my 'how to' or beauty posts I do find mornings a great time to capture the images I want. I'll wake up at 7am, open the blinds and get some natural light (usually by this point the sun isn't beaming, just lightening) and try and grab the pictures I want.
I'll then have these photos ready and waiting for me when I get time to edit & get them loaded onto my blog ready for me to write the content. Often I use evenings to do this, it only takes 20 mins or so to make the tweaks needed & get them loaded onto my blog. And once it's done it's a huge relief, because for me, the writing bit is the easiest, can be done anywhere, and squeezed into any time frame available.
I actually wrote a whole post on photography, how to take the snaps you want and a few tips on editing  and how to use your DSLR here if you want to read more.
–
. GET YOUR WORDS ON PAPER .
–
The final task of course is actually writing your features, as mentioned I actually find this bit easy, because by the time i've already generated my ideas, planned my content and taken my pictures, the words just naturally flow and i've already got most the job done. I also find that putting your words on paper can be done really at any time, so it's easy to juggle this bit of the process – either in the evening when you have a spare 30 minutes, on the tube while your traveling to work (I often write out my blog posts on an email on my iPhone so that I don't lose my thoughts by the time i've got home / into work / to a computer) or at a weekend when you have more time to play with.
Aside from juggling any time I have during the morning commute, I actually like to dedicate an hour or so on a Saturday morning to writing, catching up with my favourite blogs and working on my own projects. If not Saturday sometimes an evening after work if I have an hour where I can just sit and write.
My top tip for this bit though is again trying not to do everything at once, actually dedicate 30 minutes to an hour to sit and get things done. Grab a cuppa tea, put your favourite tunes on, light a candle and get comfy. If you're calm and chilled then you'll find it a whole lot easier to get things done (again, I actually wrote another post about upping your blog productivity here if you want more tips and advice).
–
. SCHEDULE FOR LIVE .
–
Finally of course is scheduling, now this is by no means a cheat, if anything it's a saviour. Don't feel as though you need to get an idea, write and shoot a post all in one go, it's a mammoth task and far too much to try and manage. These days I never do this, I always work on a post over a series of days (even weeks sometimes), adding to it when I can (following the 6 tips I've mentioned today). And the trick to doing this successfully is having a blog schedule and scheduling your posts to go live ahead of time – it helps manage your workload, ensure you have a post ready for each day (or each day you want to blog) and most importantly keeps your blog content flowing and helps you keep ahead of the game.
I love to schedule features during the week (even if it's scheduling for the next day), it helps me keep ahead of things, never miss a day & just generally helps me manage by busy schedule. I'm always working on projects for the coming days or week, so if I run out of time, or something crops up and I am working late, I don't have to stress about getting a post live today / tomorrow, as I'll have already scheduled it. Phew.
Scheduling can be a great help, so start using it, create a calendar of blog posts & start using the scheduling tool to help manage all your features. You can read more on this here.
---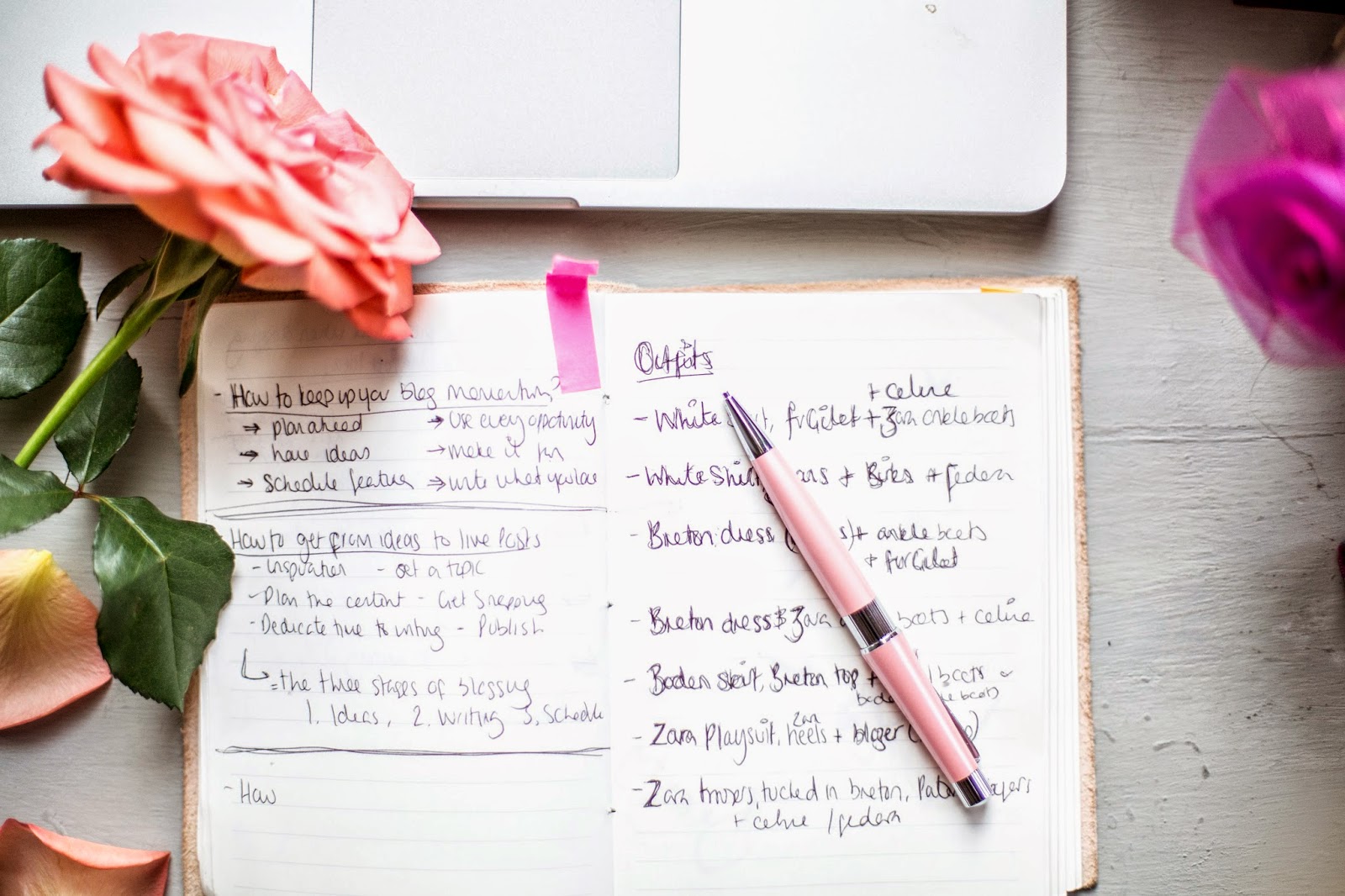 ---
WANT TO READ MORE BLOGGING TIPS LIKE THIS?
---
So there we go, a few tips to help you turn those ideas into live features. As always it's by no means right or wrong, it's just what works for me, and as I know many of you also struggle with time or have full time jobs to work around, I thought i'd share my blogging process & tips for keeping things going! Let me know if you have any other tips for getting your blog ideas into live features?