---
. PRINT JUMPSUIT .
---
I captured most my holiday outfit pictures whilst I was in Abu Dhabi, I wanted to get as many looks shot as early on in the holiday as was possible, so that I could relax and unwind for the bulk of our break. I found myself a fab little spot overlooking the Mangroves which caught the sun fabulously. But I would have loved to have been able to shoot each outfit shot out at the location I wore it, obviously not possible seeing as I don't have a photographer at my beck n call, but whilst I was in Dubai I decided i'd shoot another look or two, but in and around the grounds of the Park Hyatt to show a little more of the places I was visiting. It was such a beautiful hotel it had hundreds of possible locations, but this little stairway which led up to the pool area stole my heart from the moment we walked into the hotel. The colours and tiling were beautiful & there was a tranquil fountain just in front too.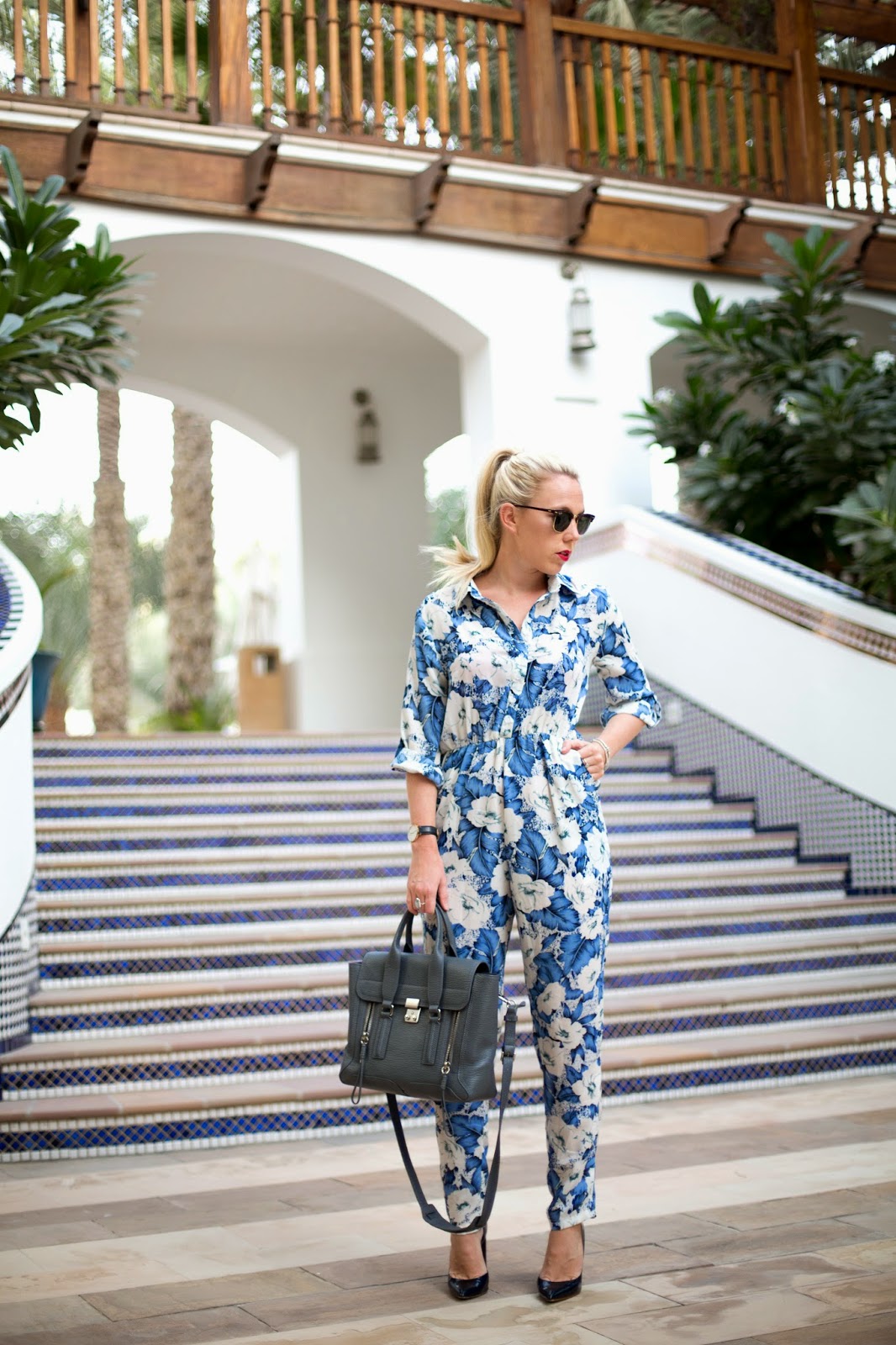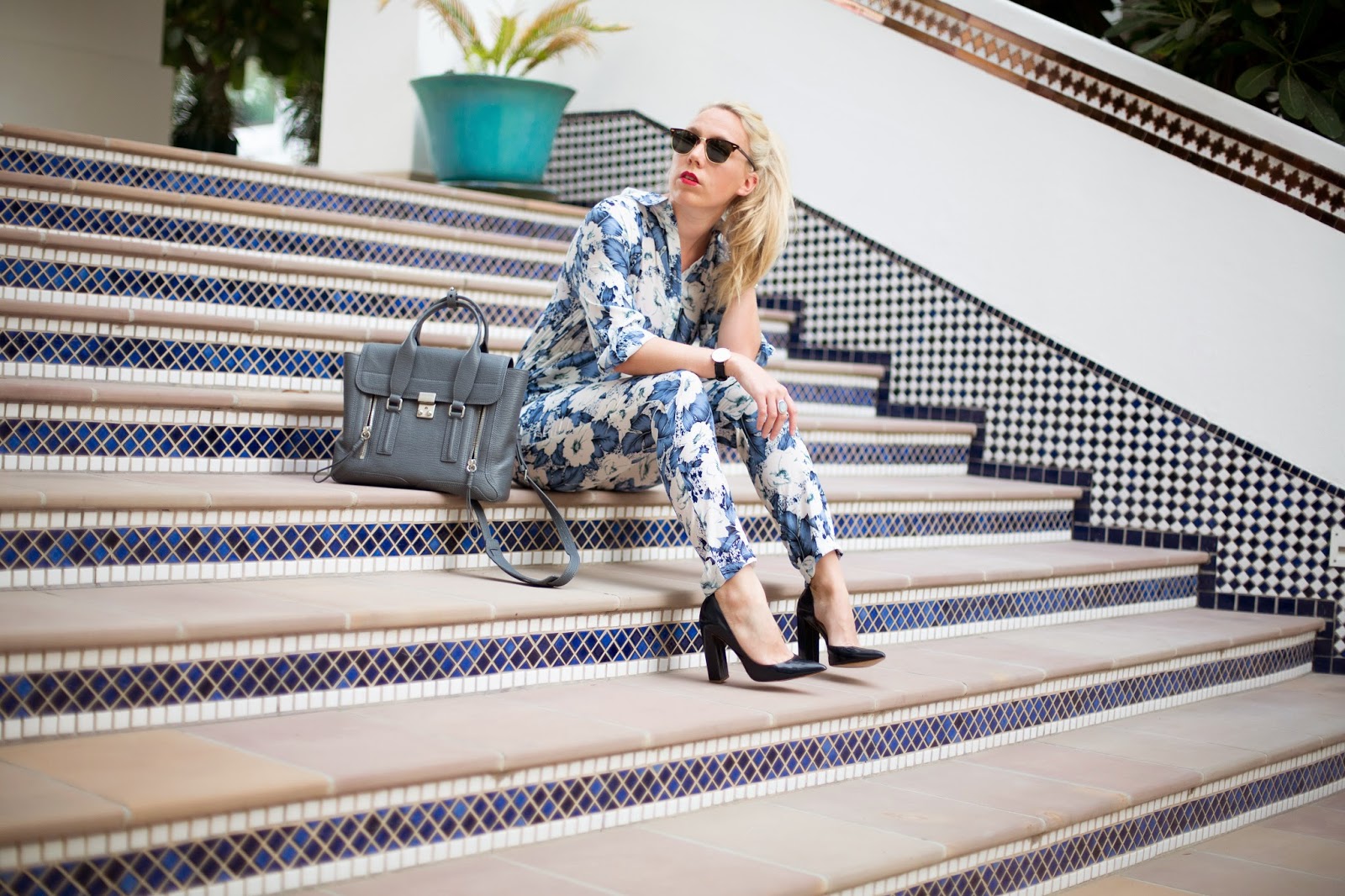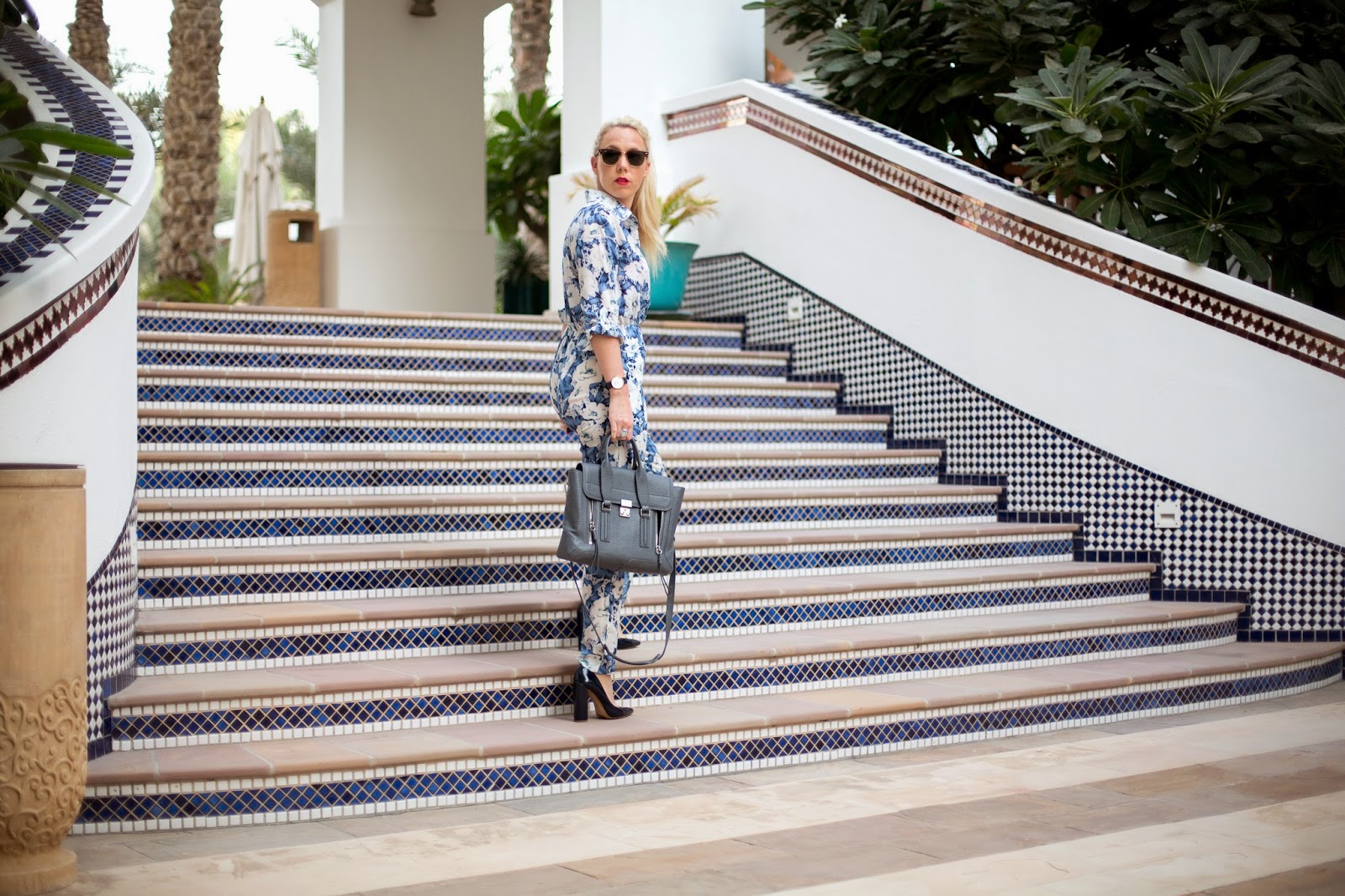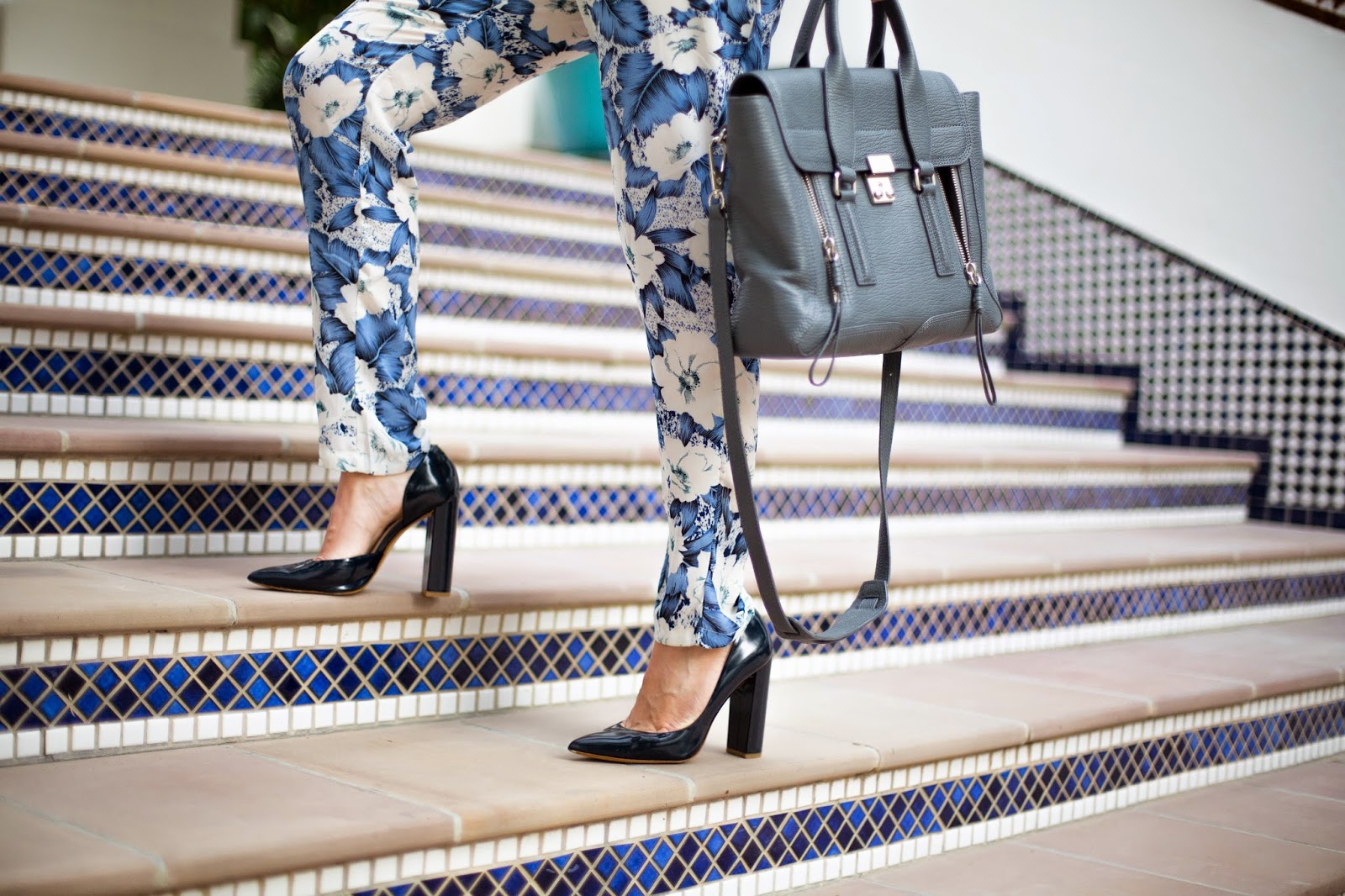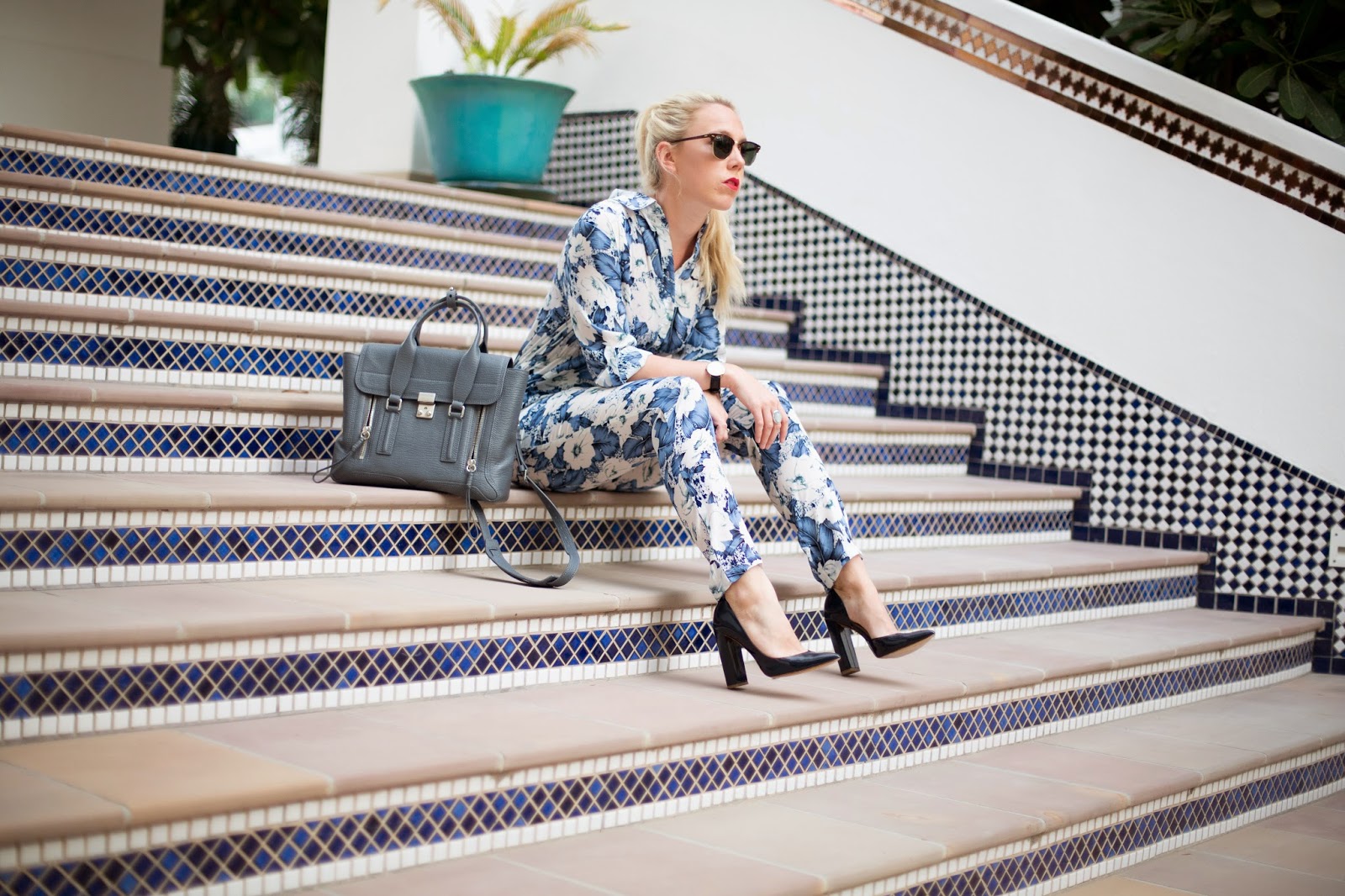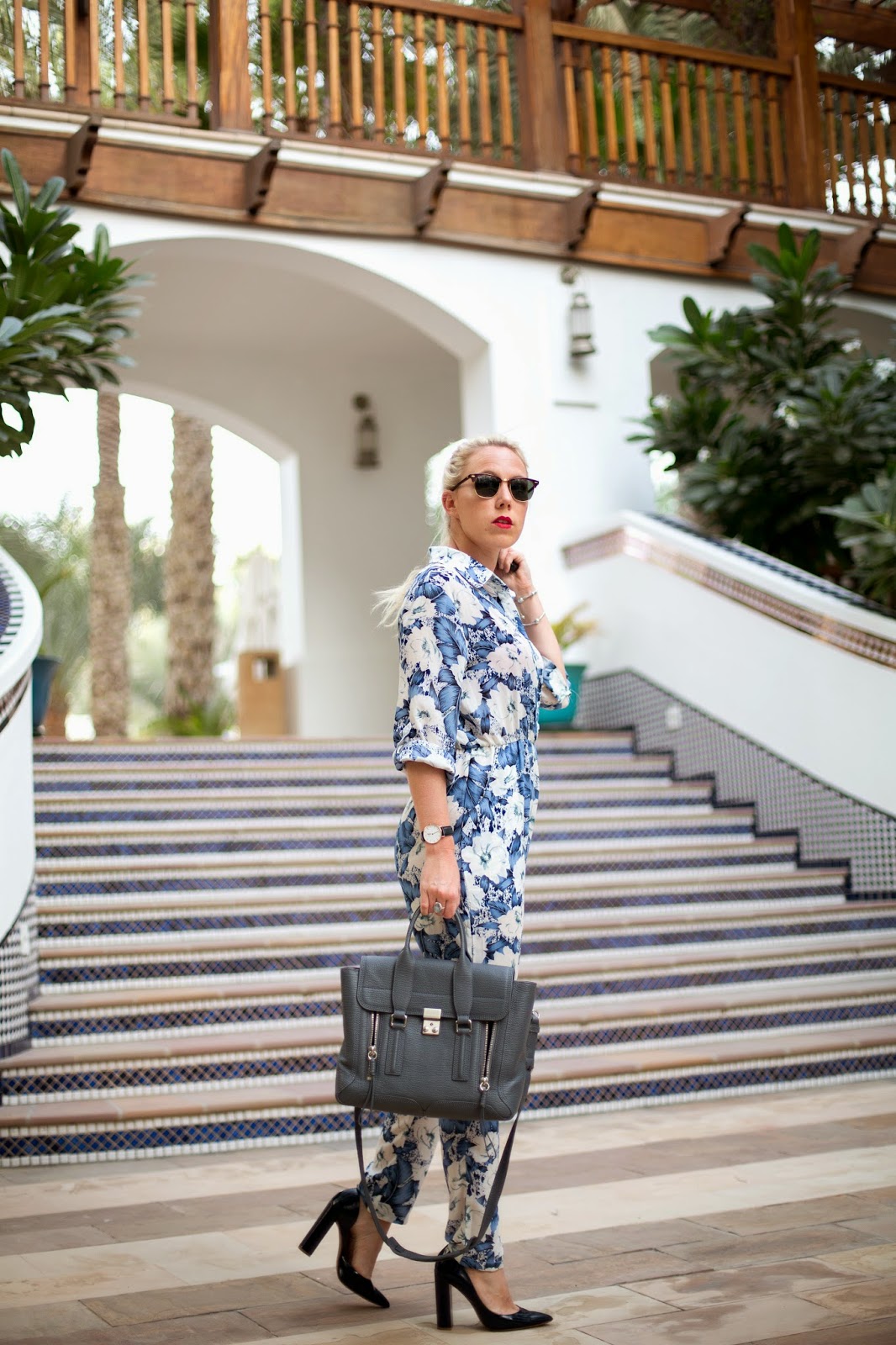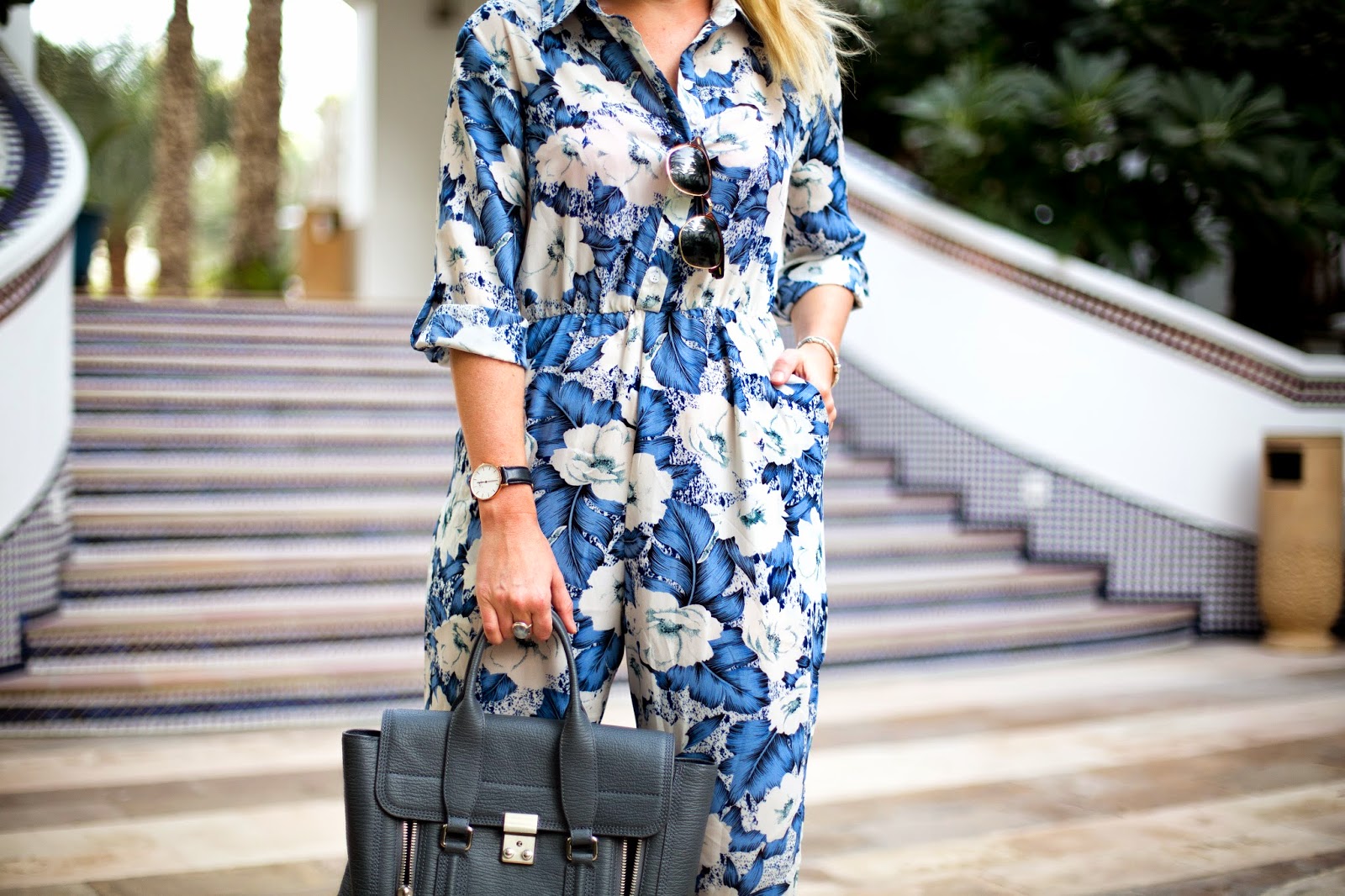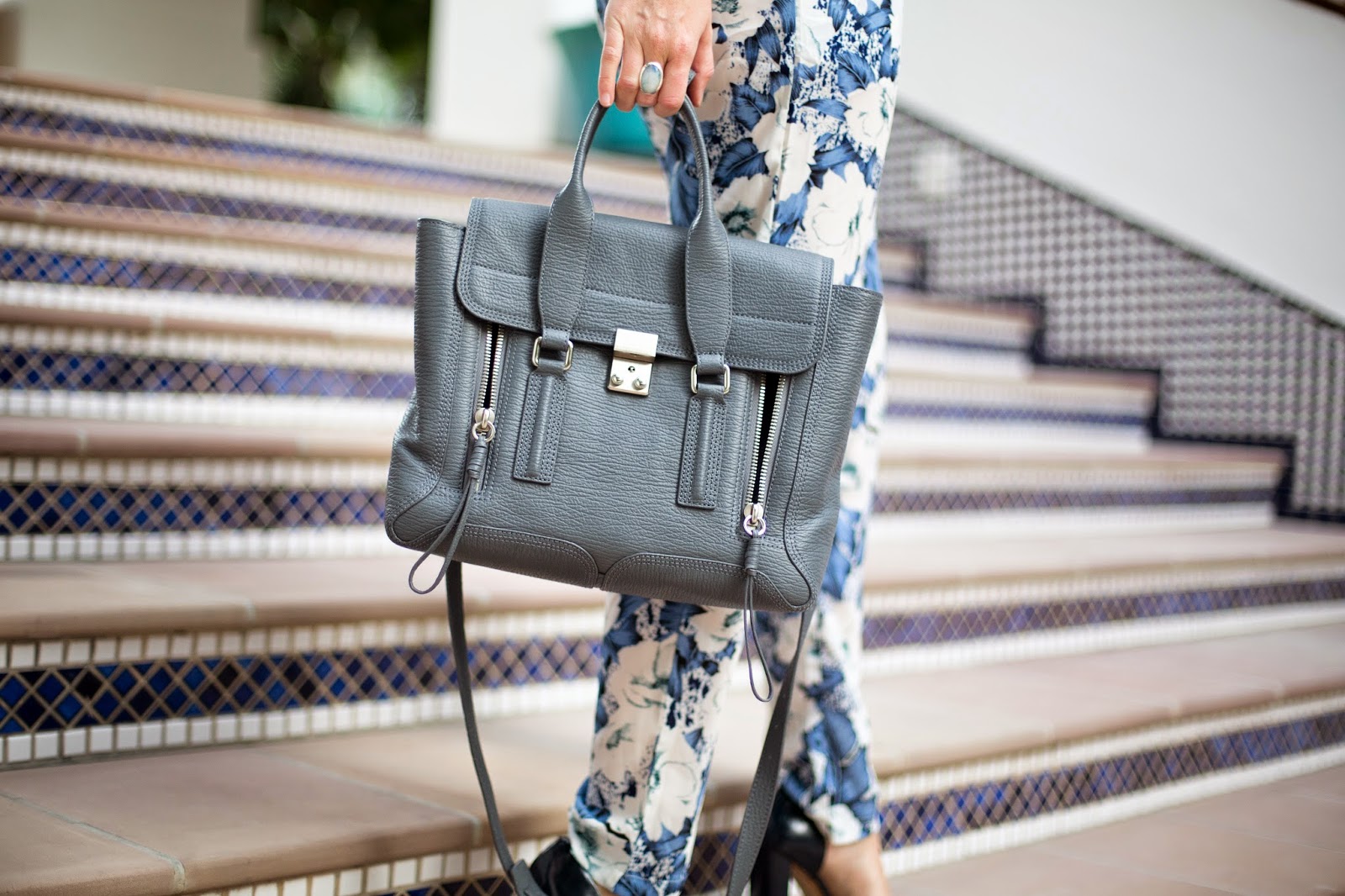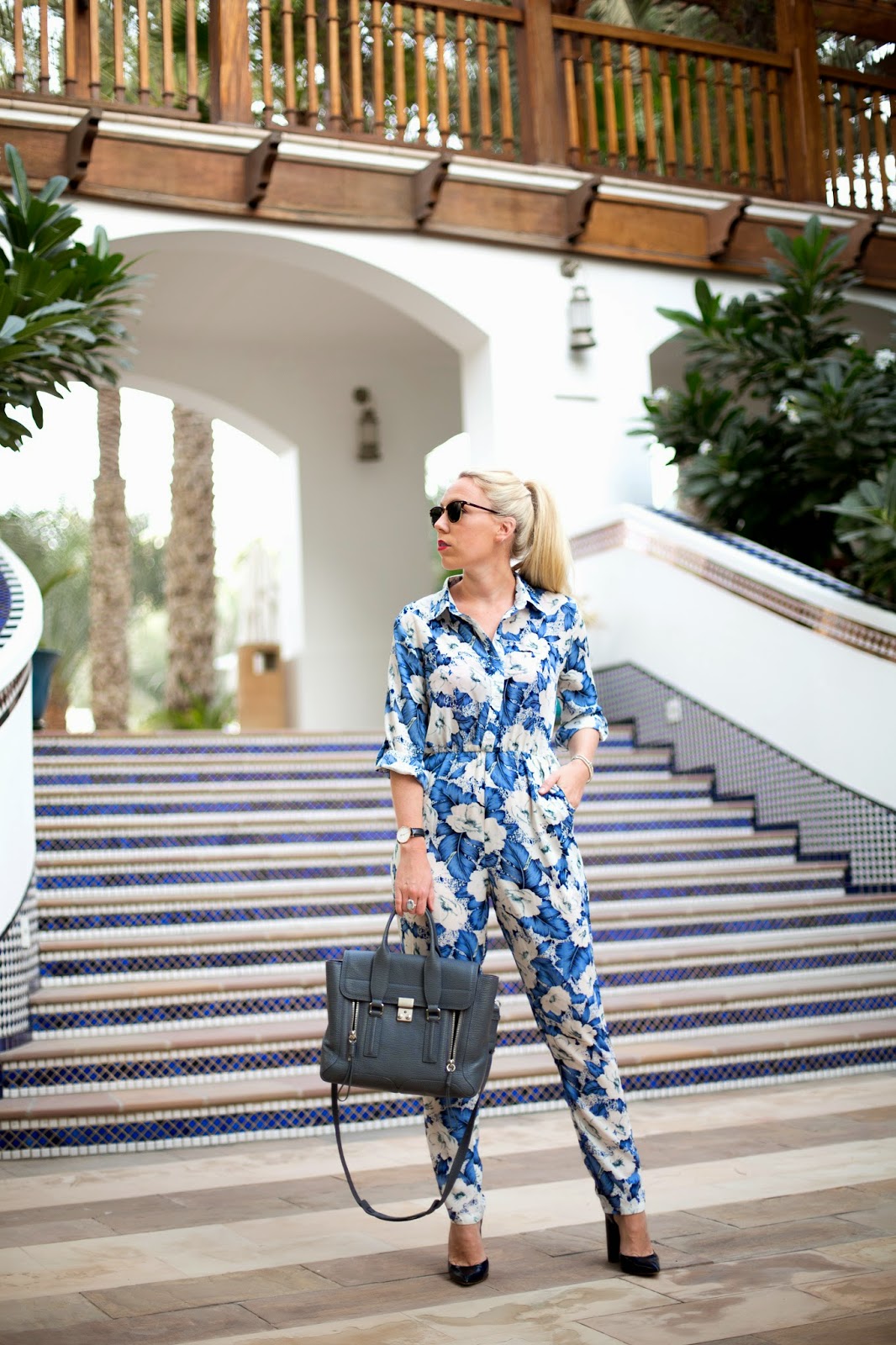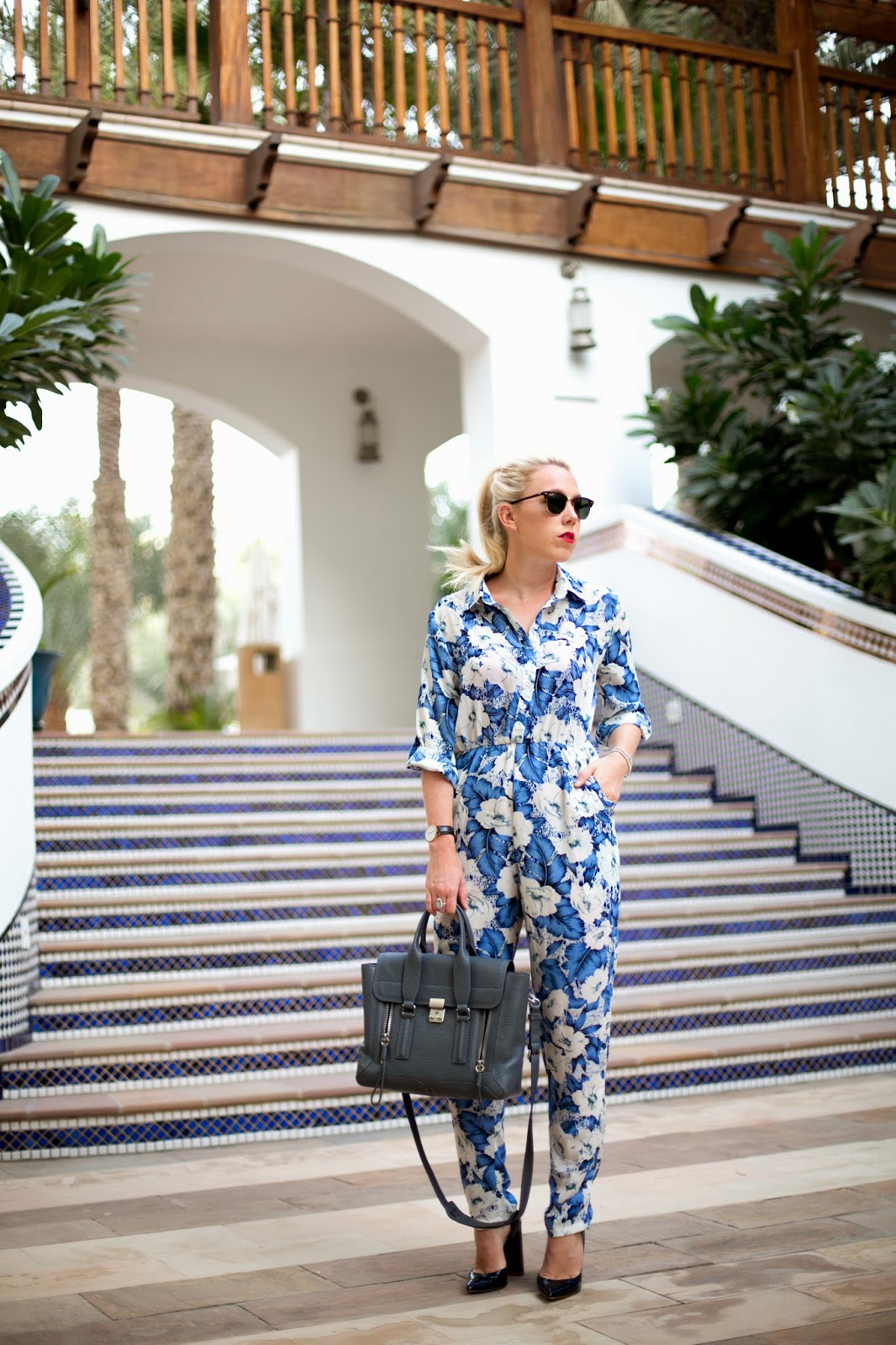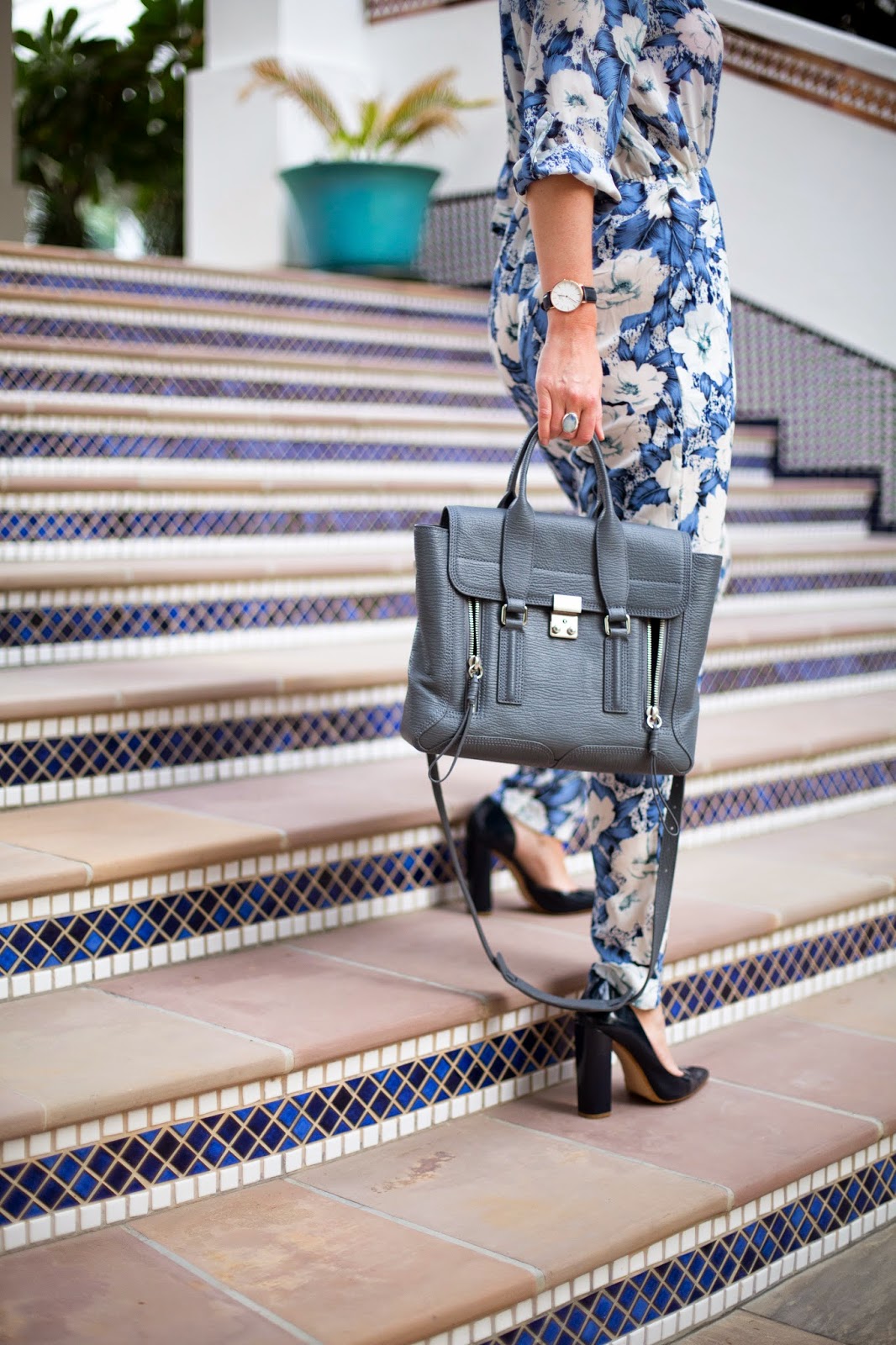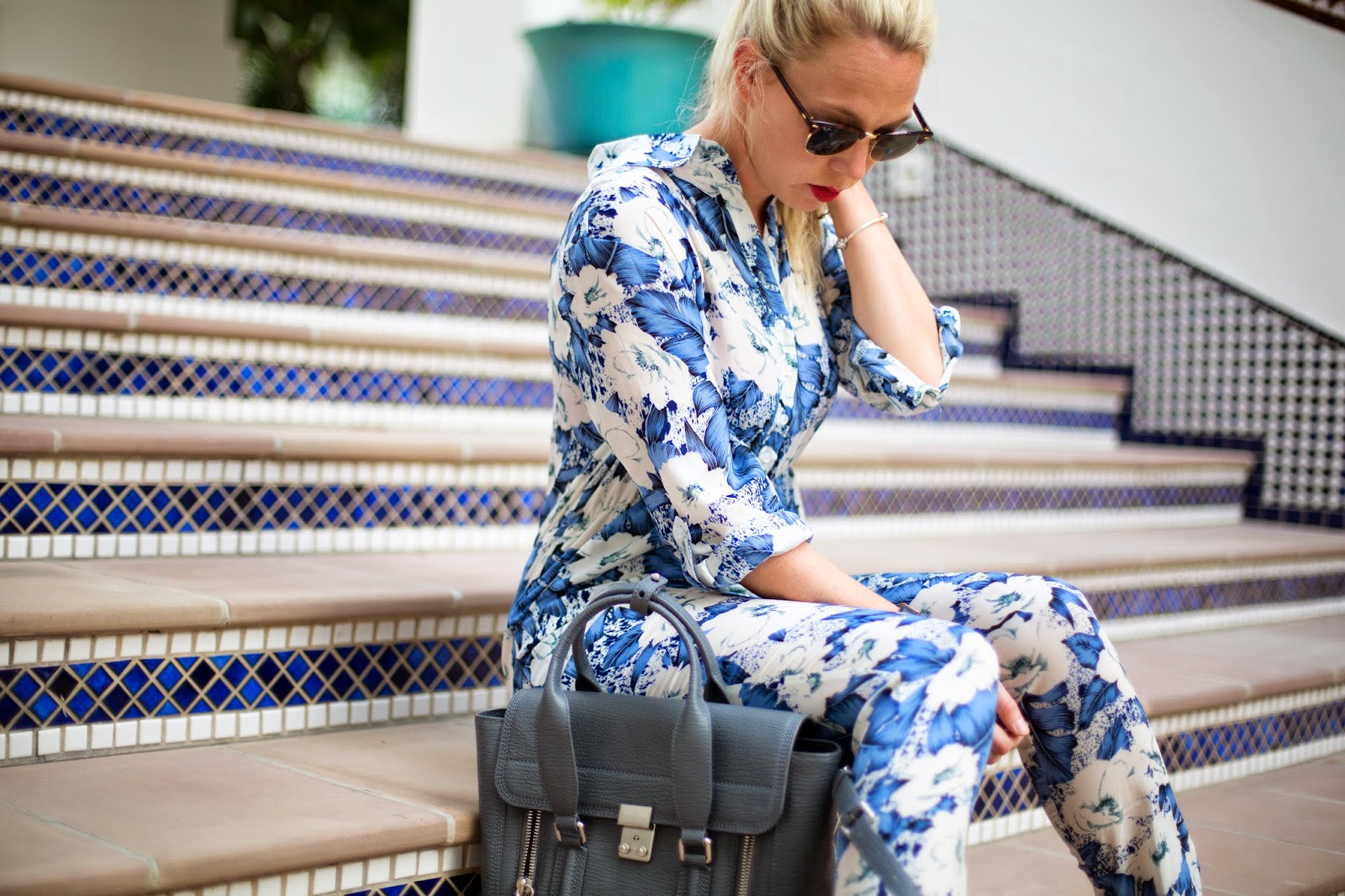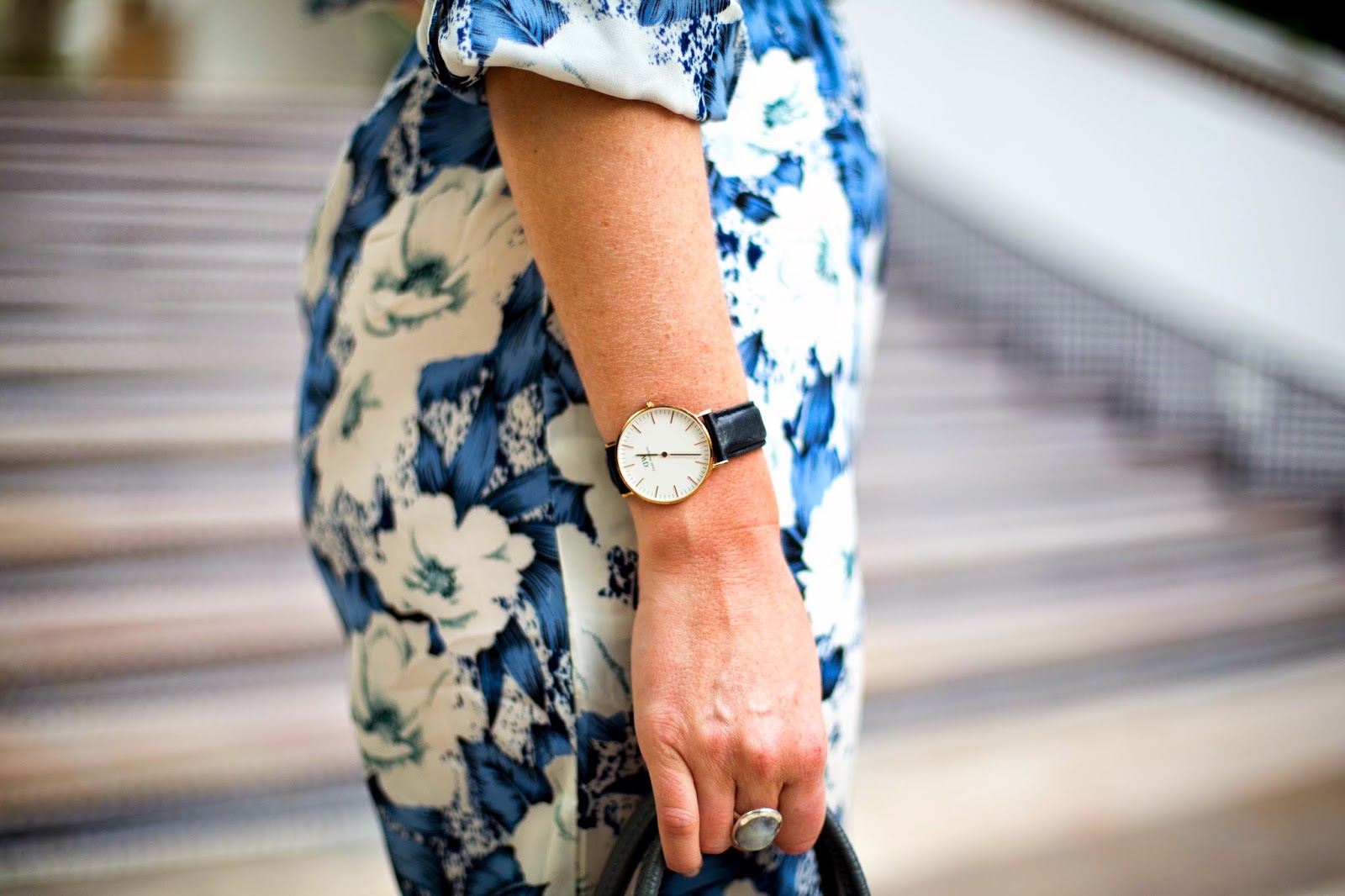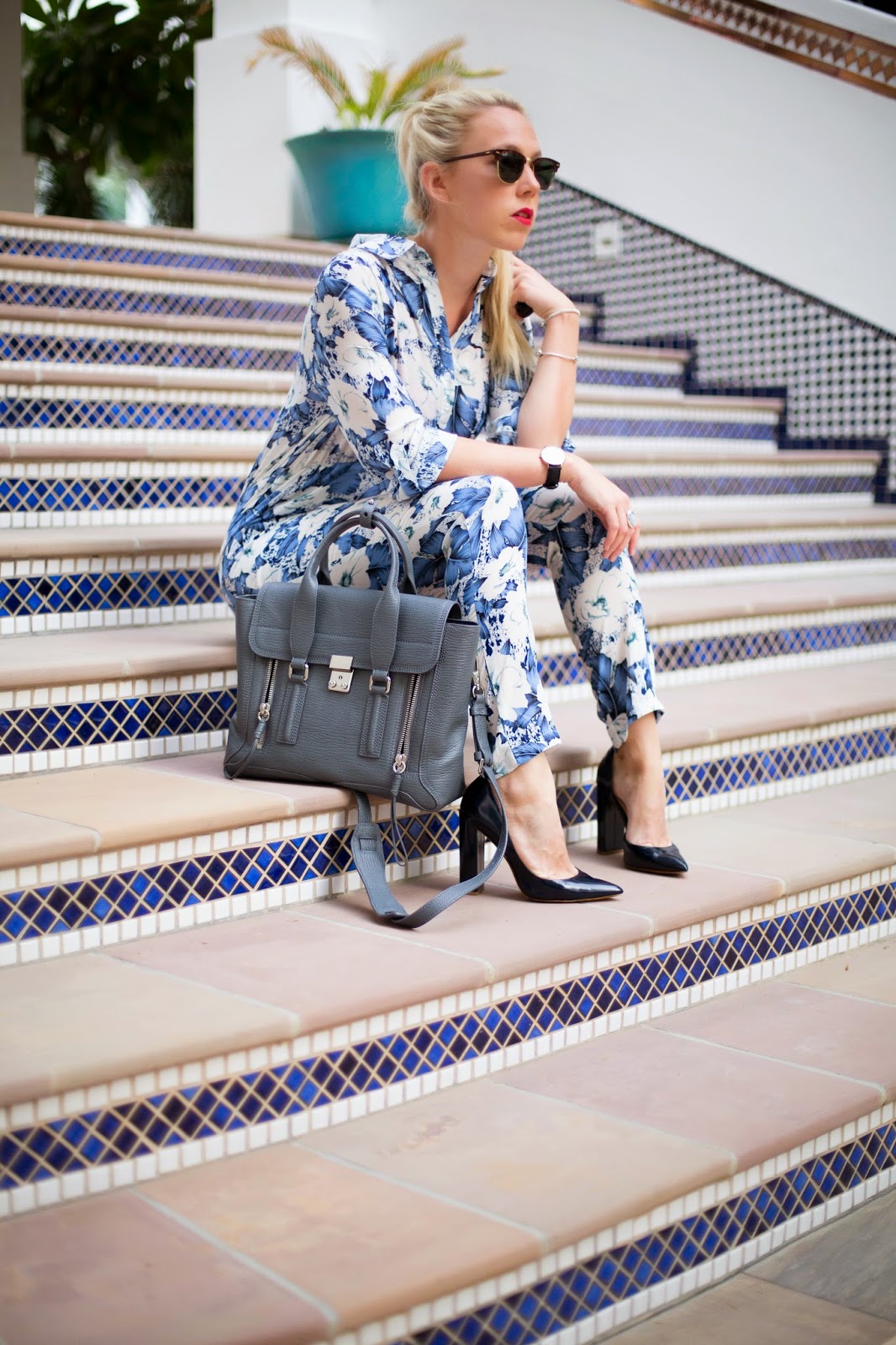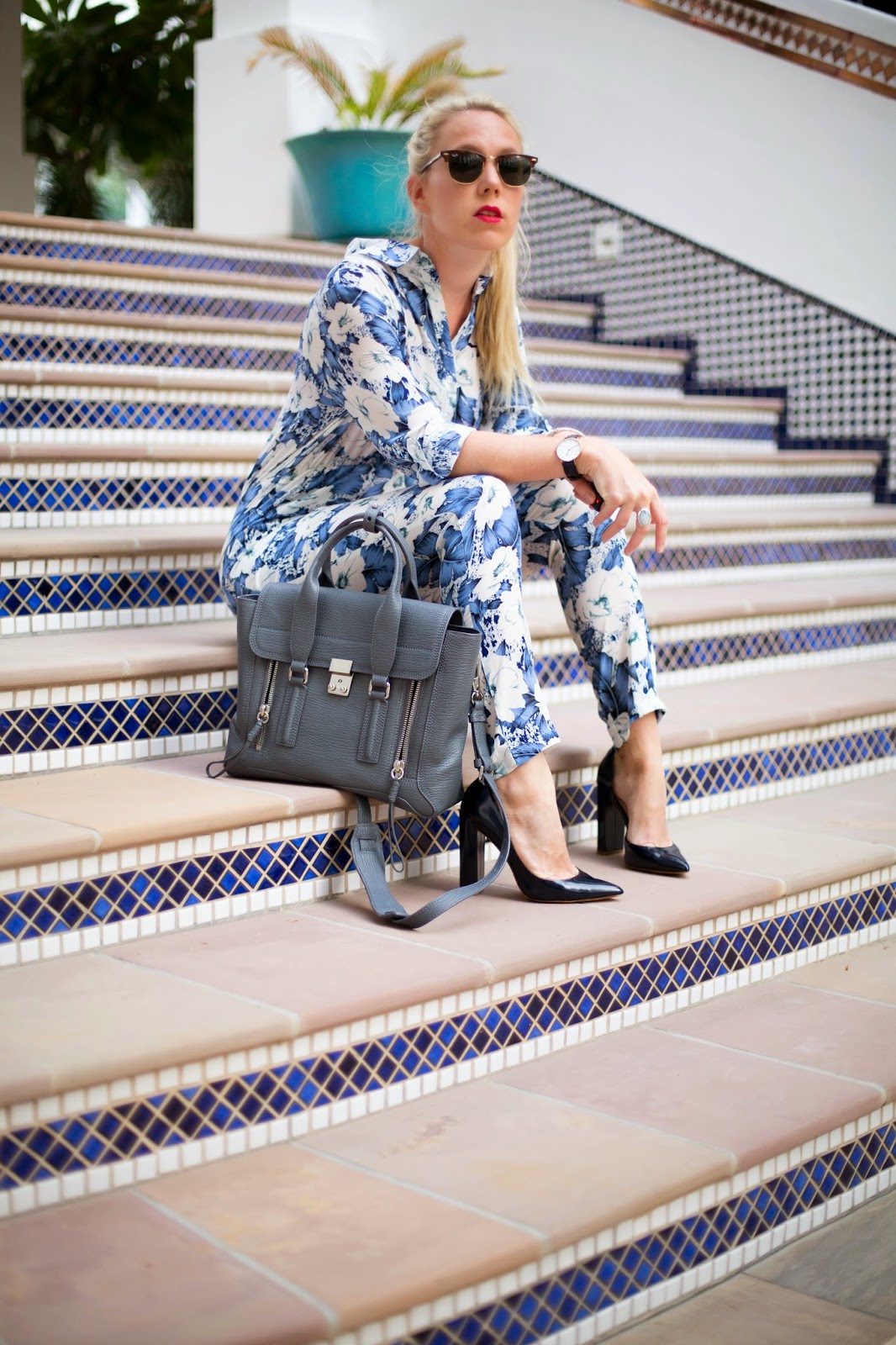 . MISSGUIDED FLORAL JUMPSUIT . ZARA PATENT PUMPS . PHILLIP LIM STORM PASHLI .

On our second to last night we headed out of the Hotel to the old town to explore the souks. Given the culture in the UAE requires women to be covered (no shoulders / legs on show) I thought my Missguided jumpsuit would be the perfect attire, light enough to keep me cool, but covered enough to be suitable. And what better place to shoot it in front of the beautiful blue tiled stairway. The prints and colour combination were a match made in heaven. Only exaggerated further by Mr Lim & my patent Zara pumps which added to the blue hues.
Which look from my trip has been your favourite so far?