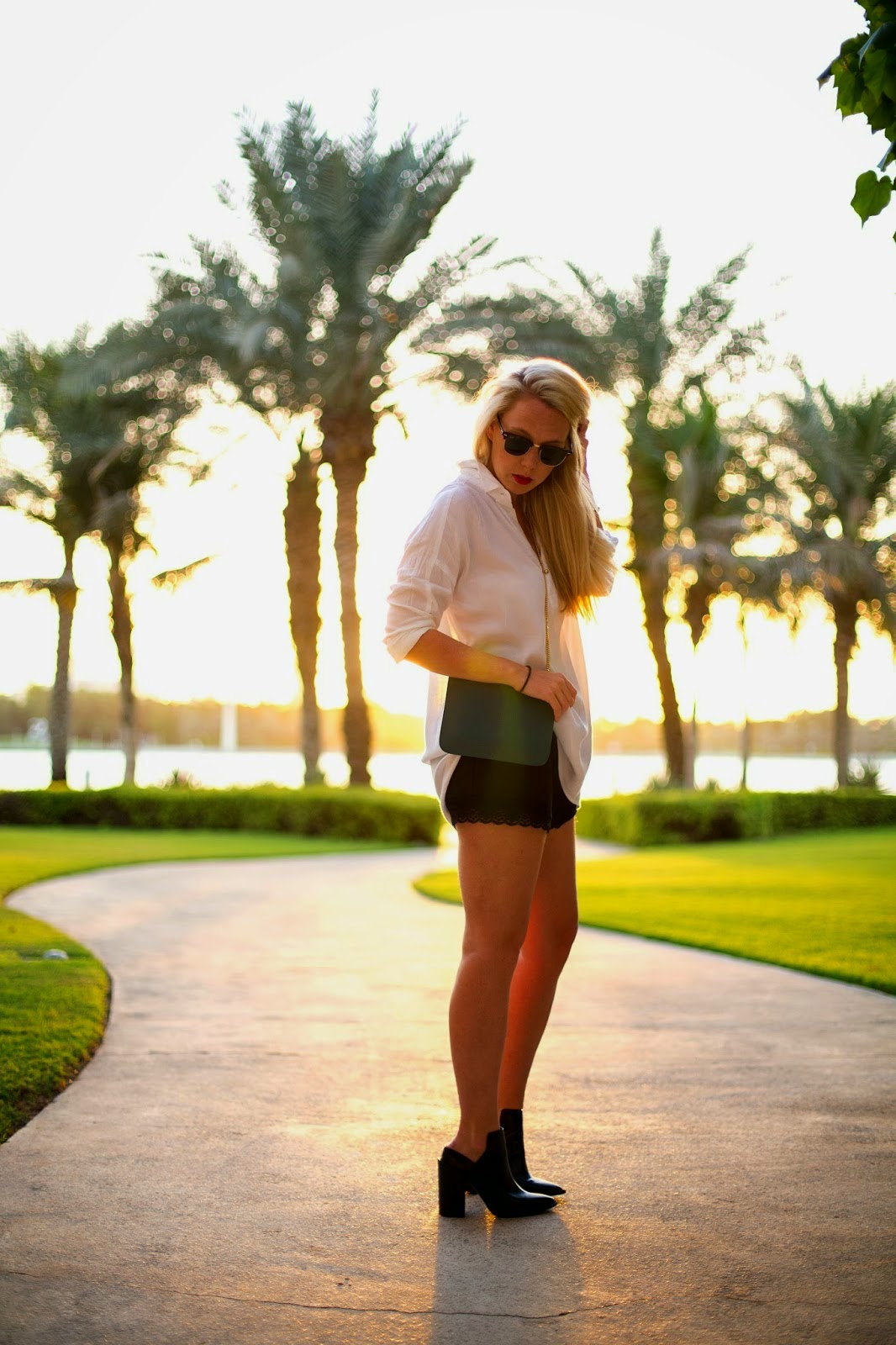 ---
. FRENCH CONNECTION WHITE SHIRT.
---
On our last proper night in Dubai, after a lazy day enjoying the sunshine at the pool, I popped off to take a few snaps of my outfit before we headed out for dinner. I wasn't intending to chase the sunset, but as it happens I found this perfect spot overlooking the creek, at the perfect time, and just happened to capture the beautiful sunset perfectly. Shooting into the sunset was a new thing for me, and not the easiest with a tripod and remote I have to admit, but nonetheless I think the pictures captured the moment quite nicely.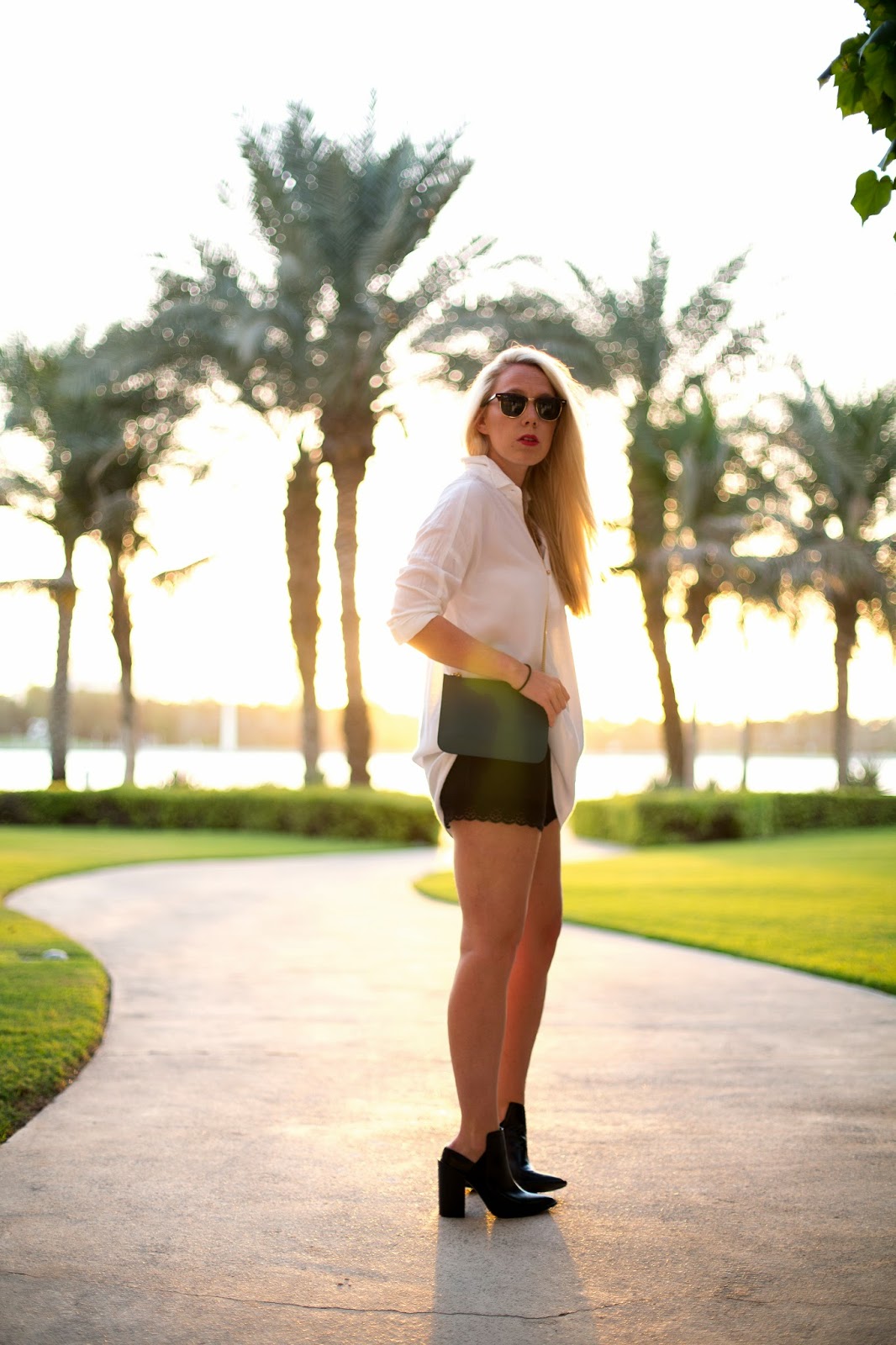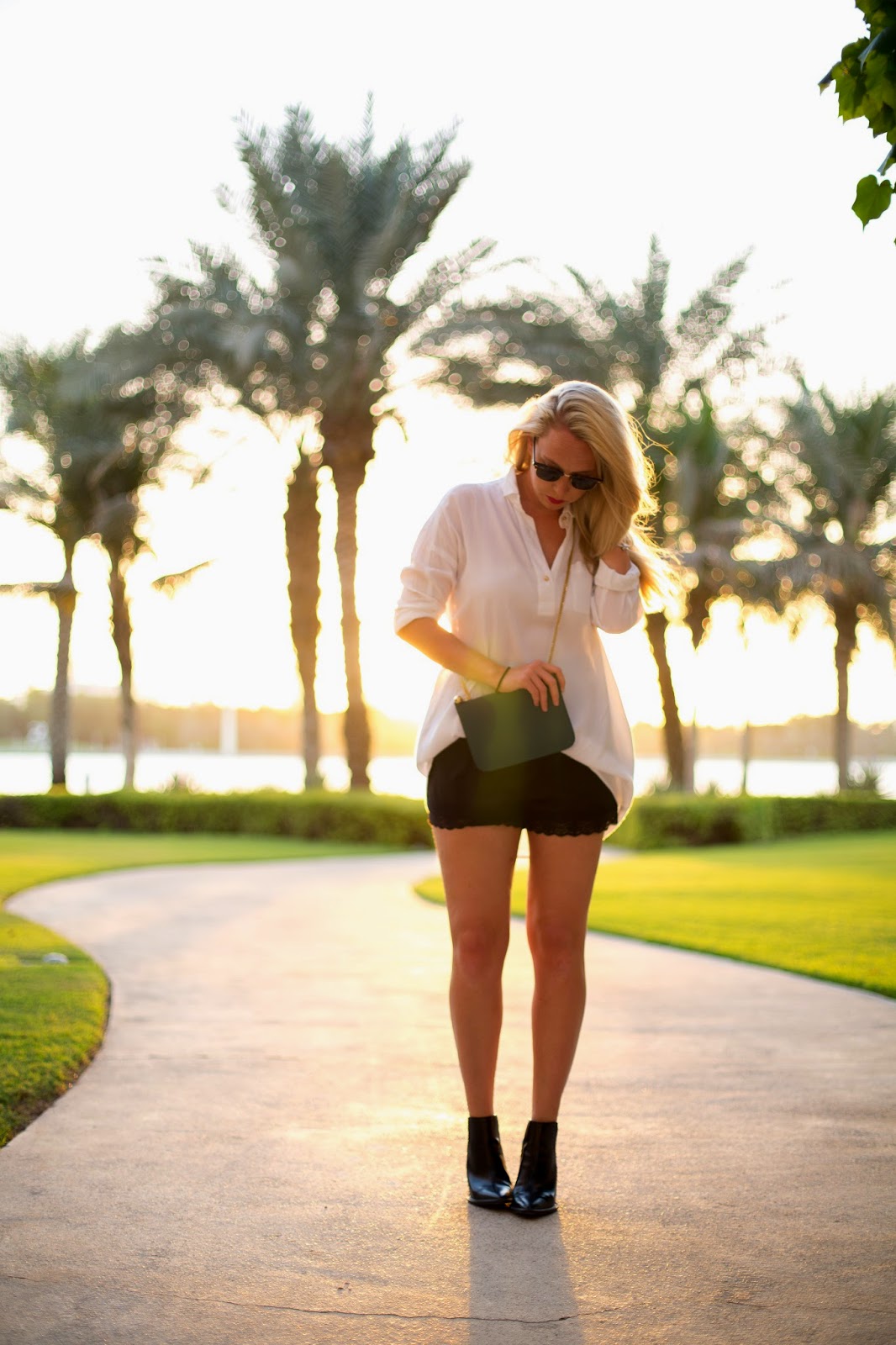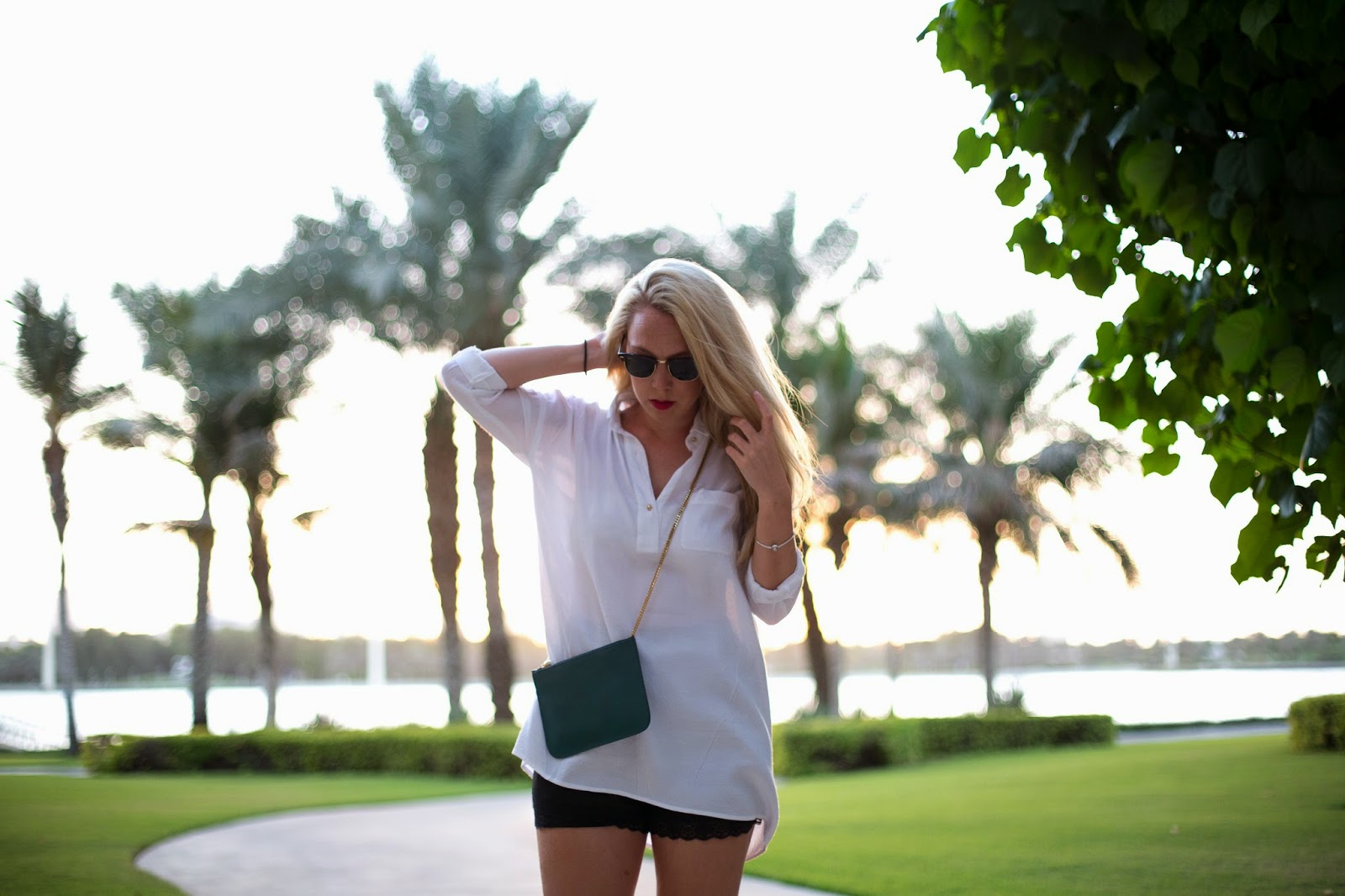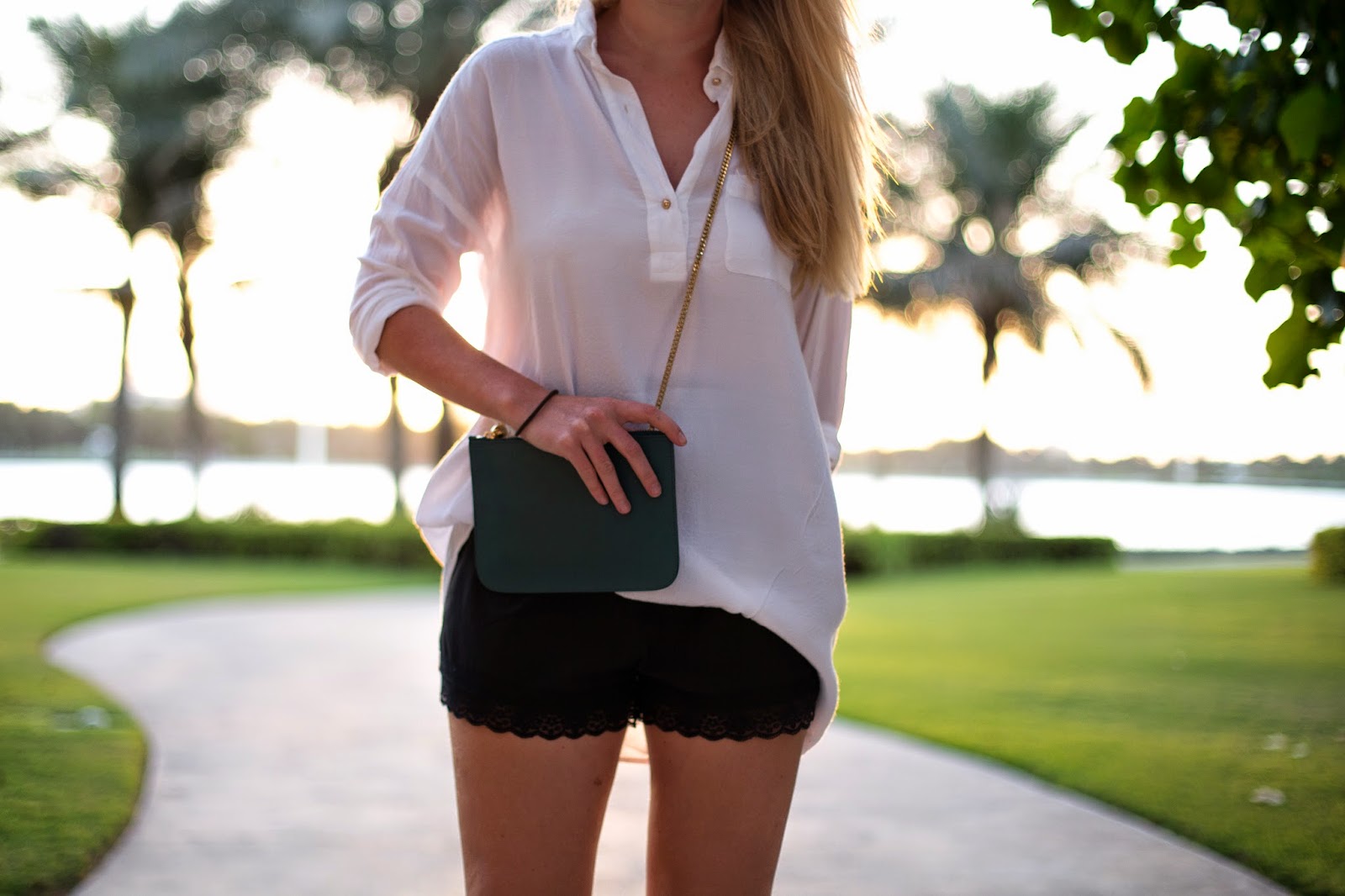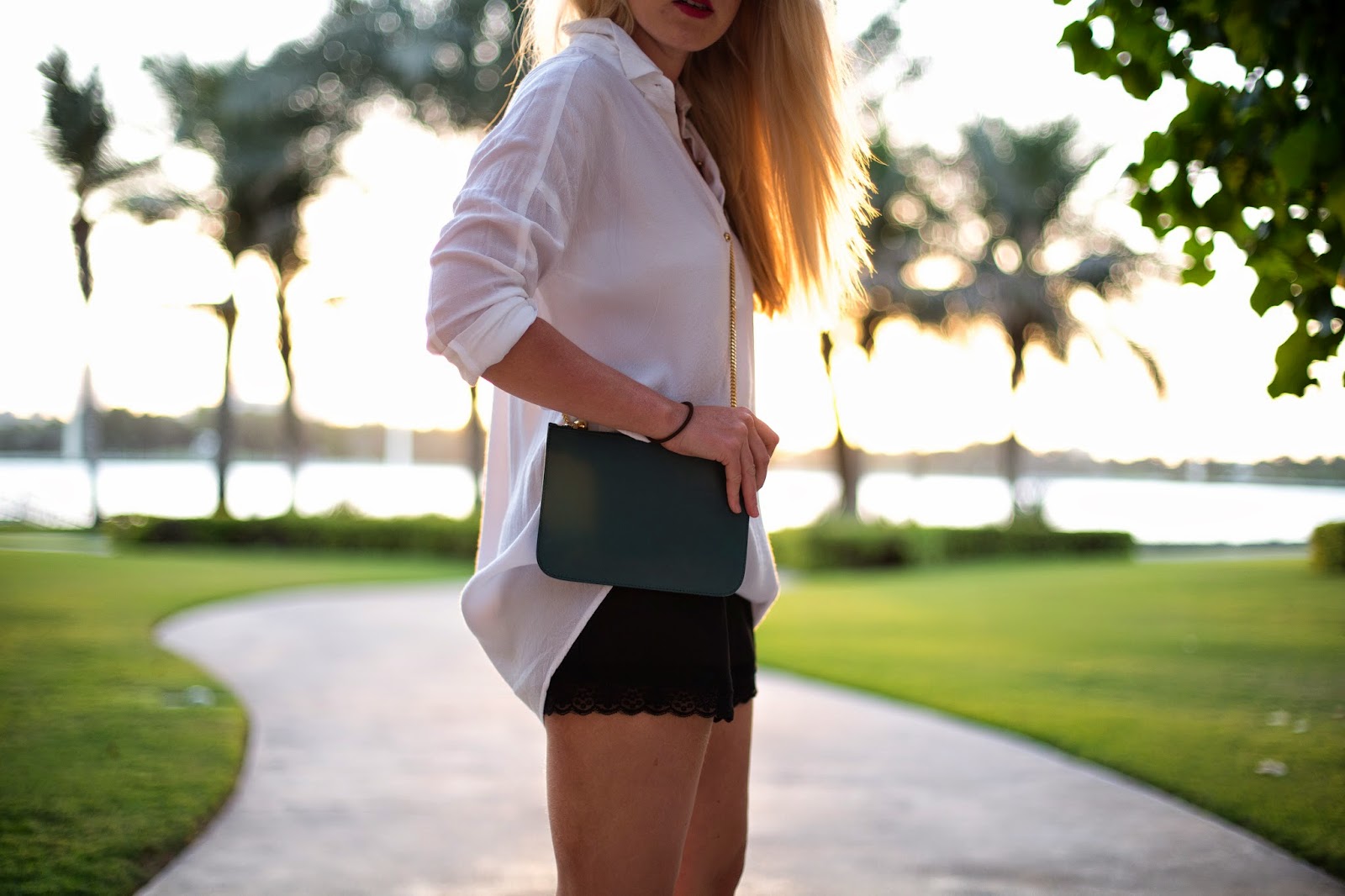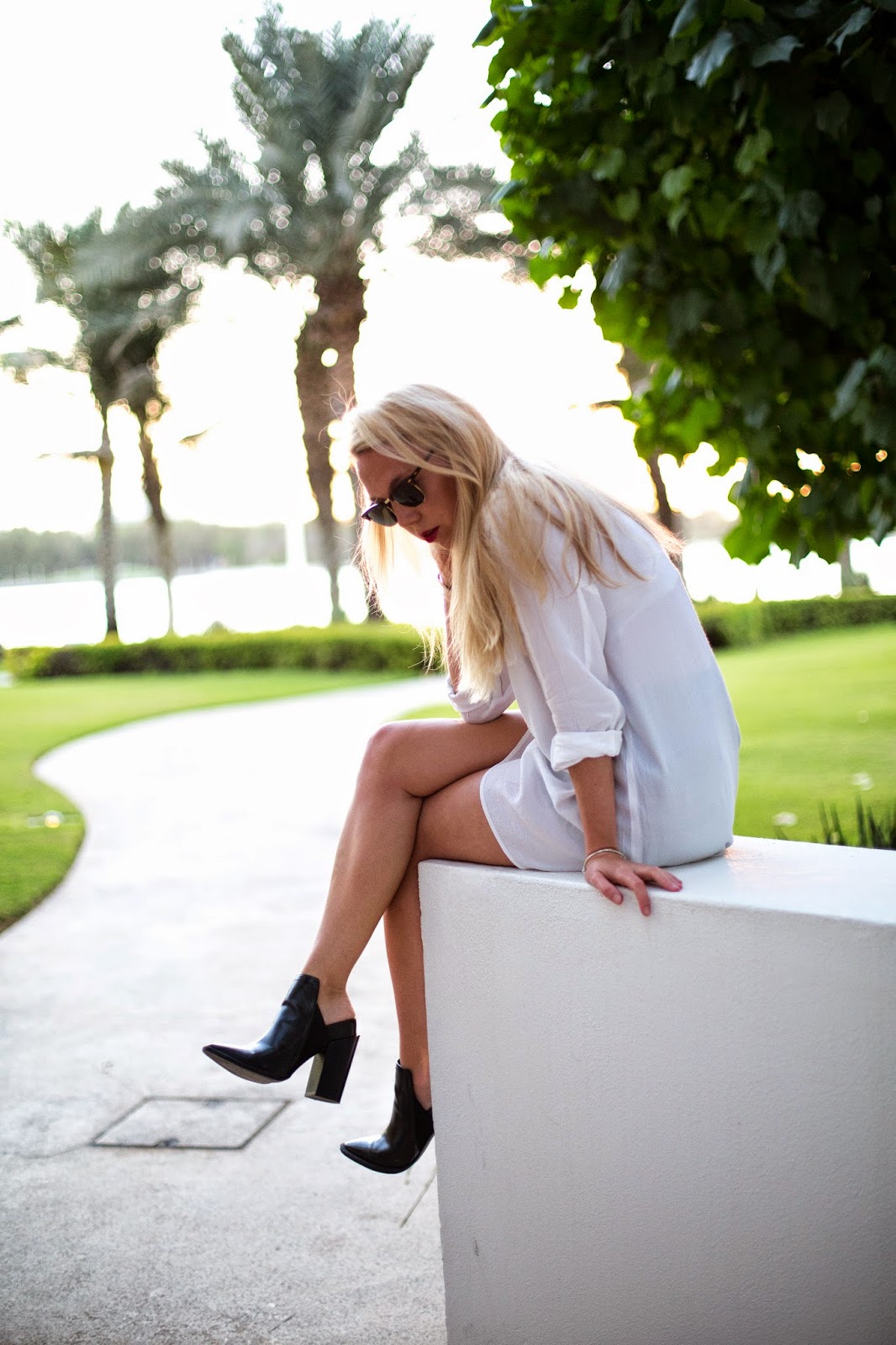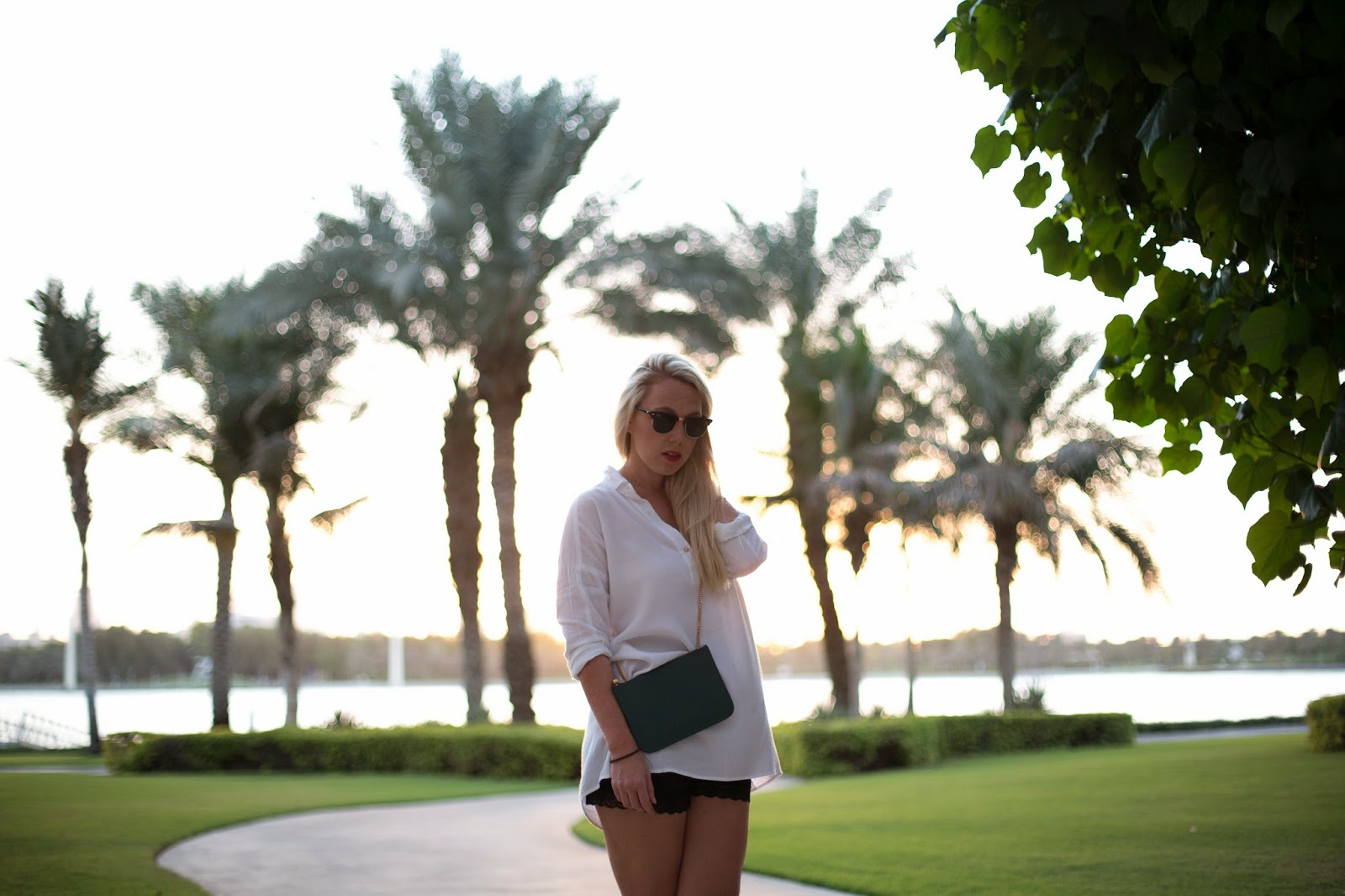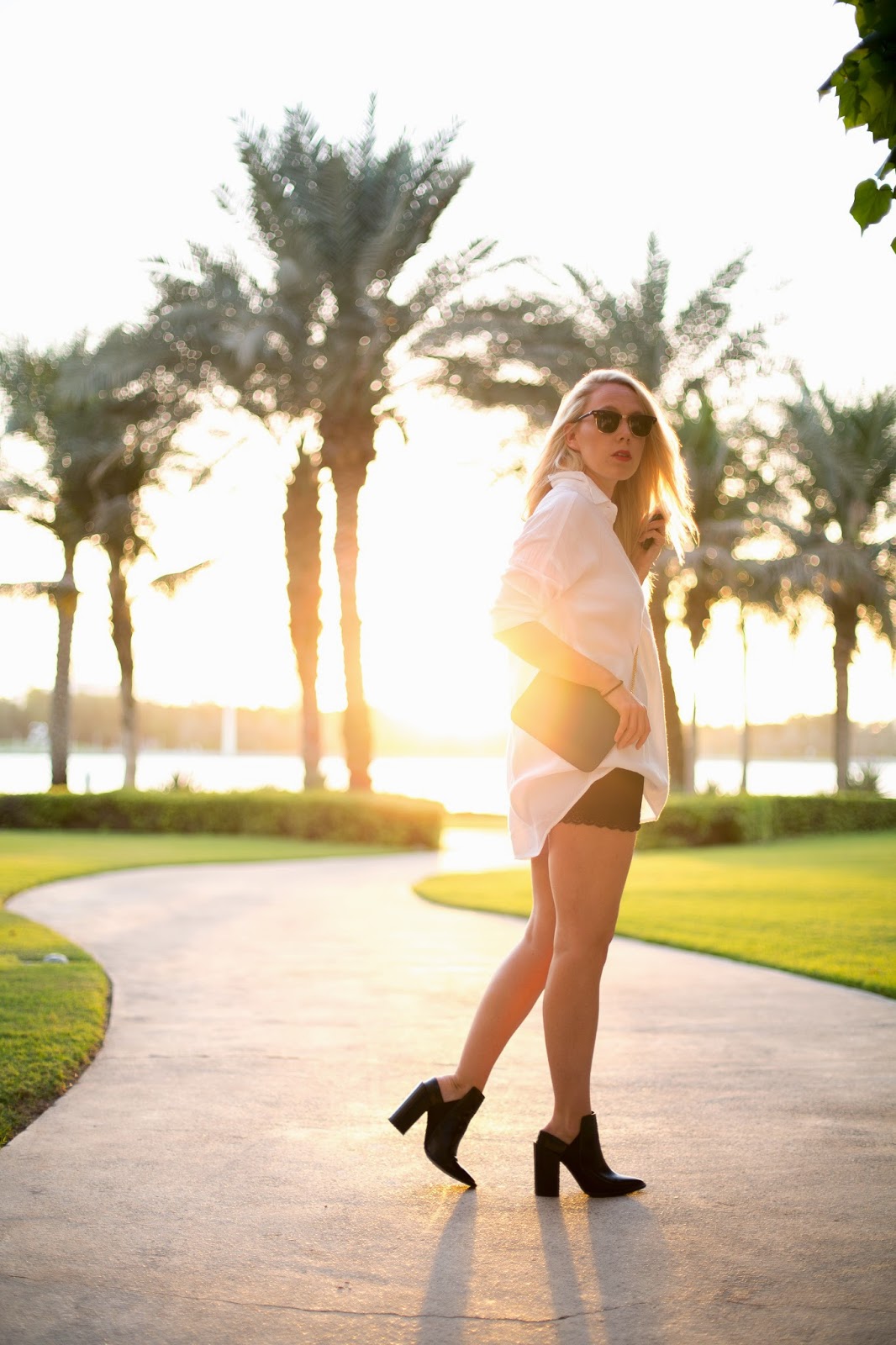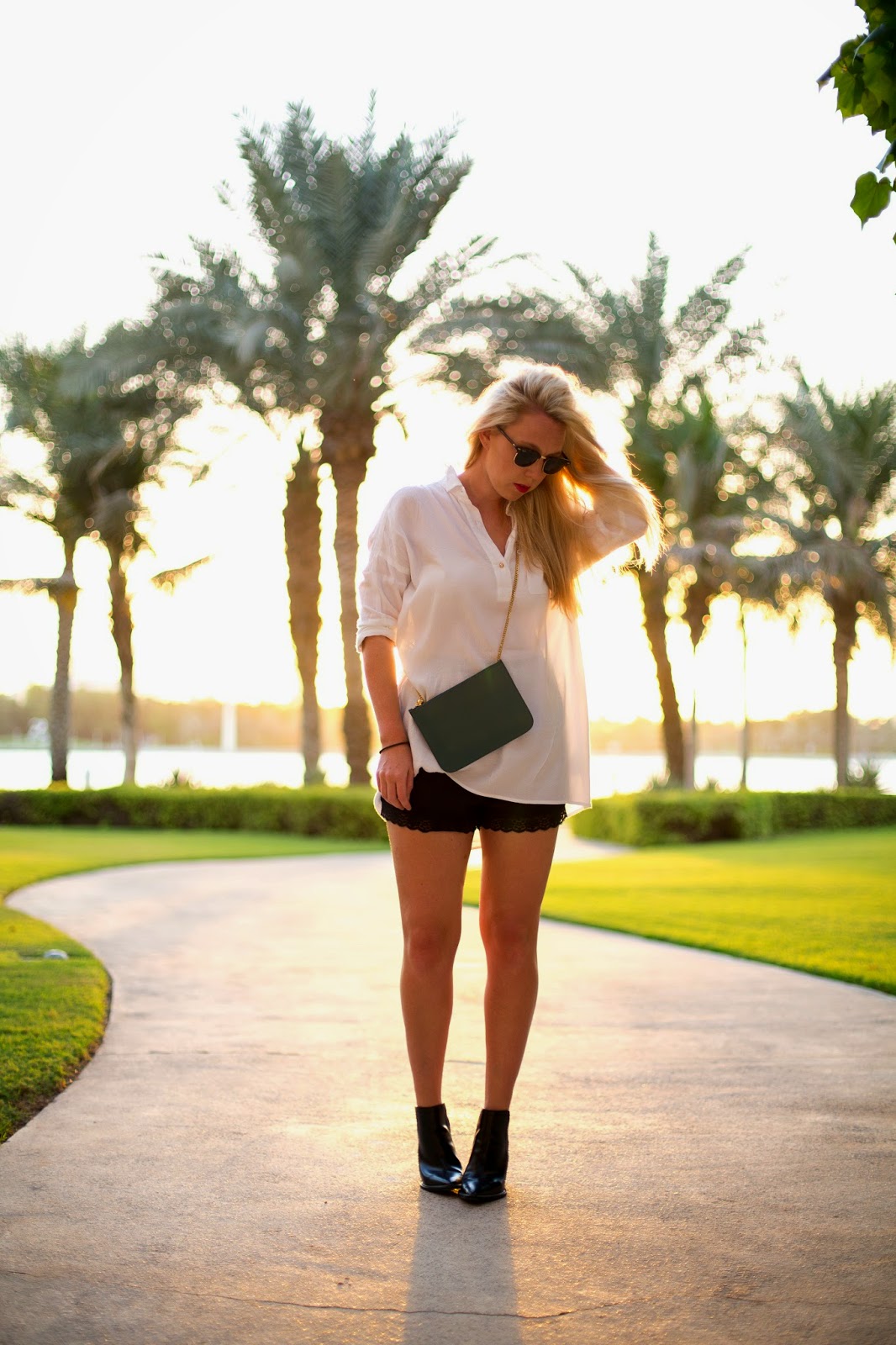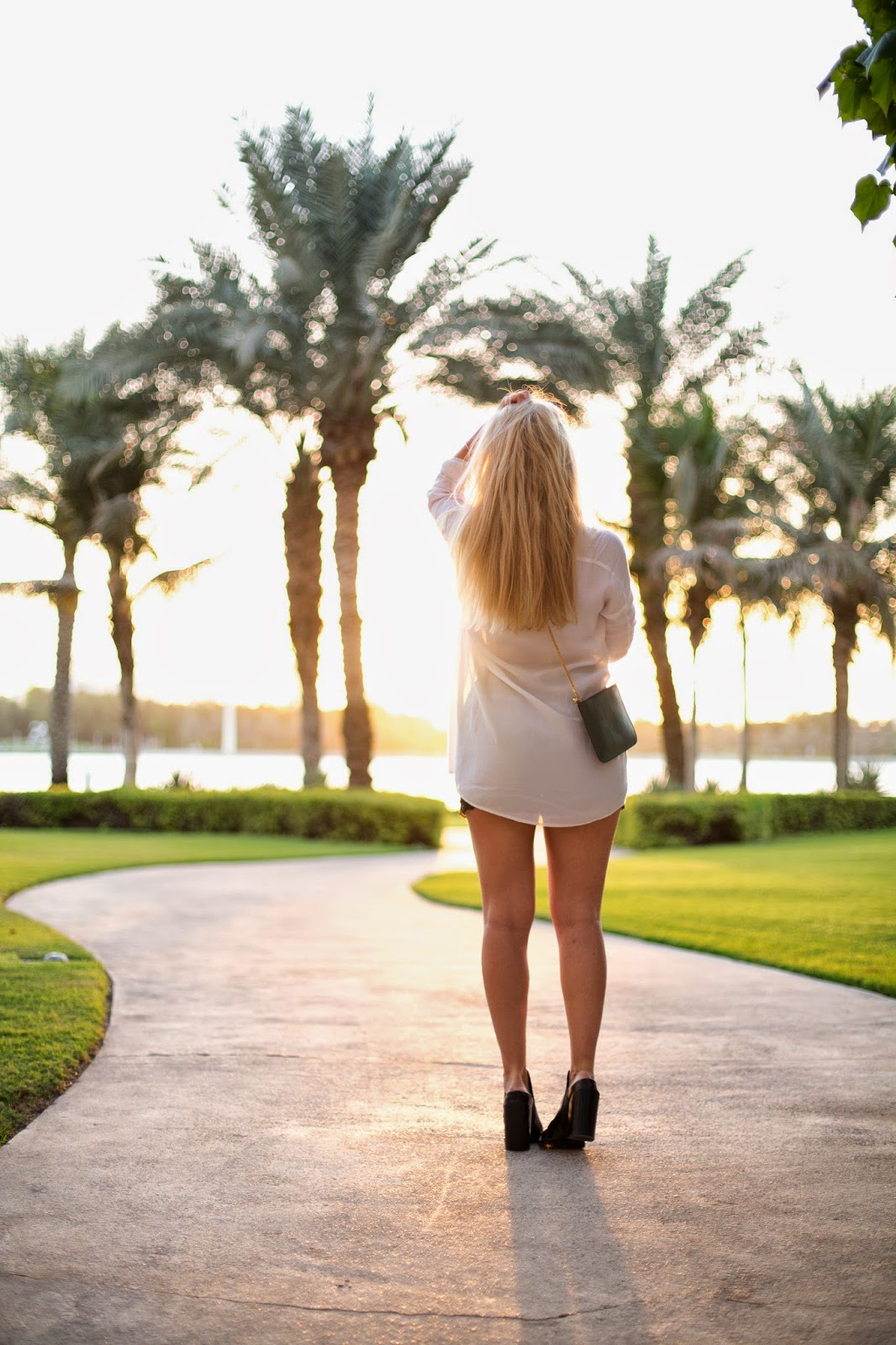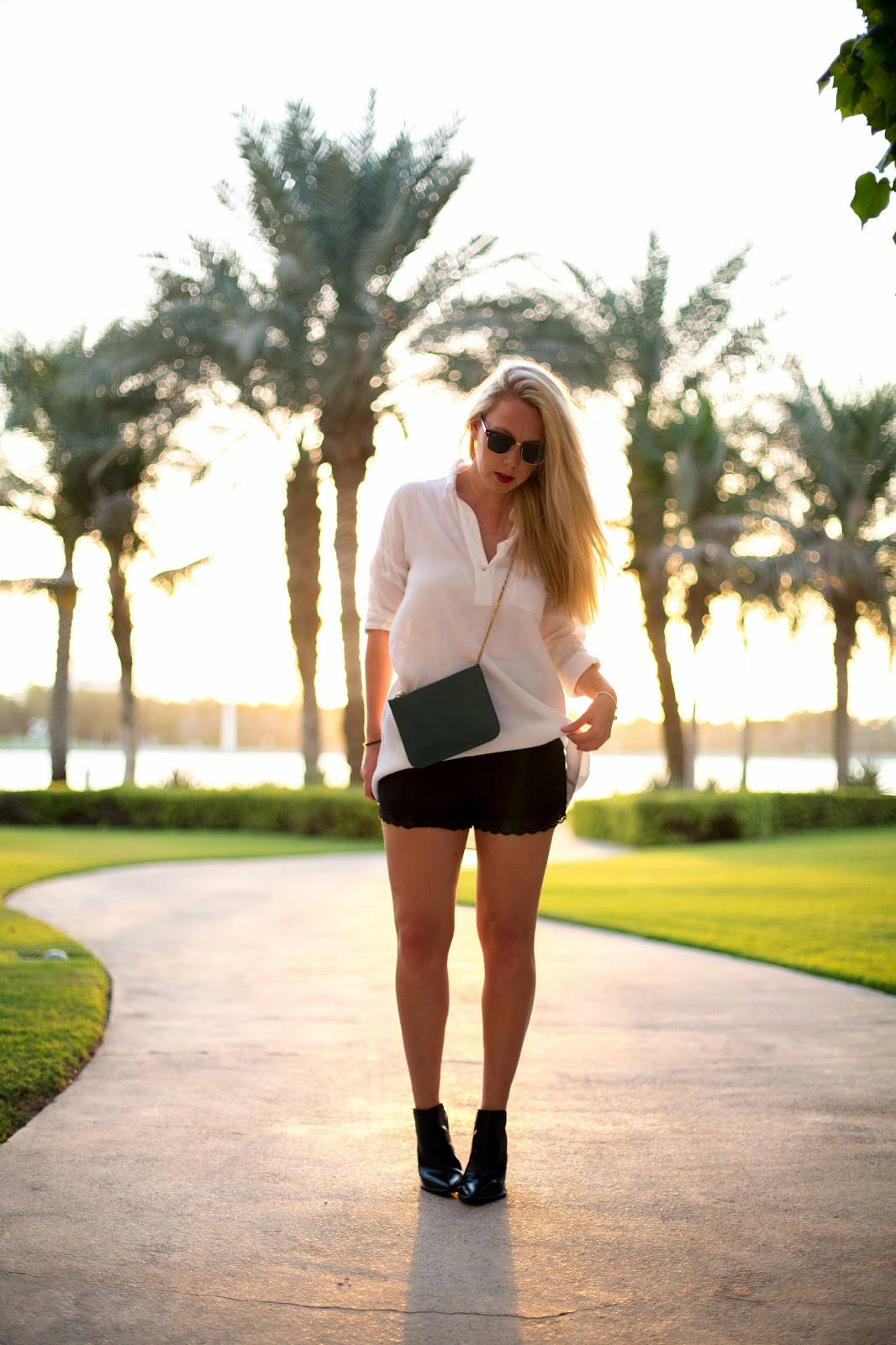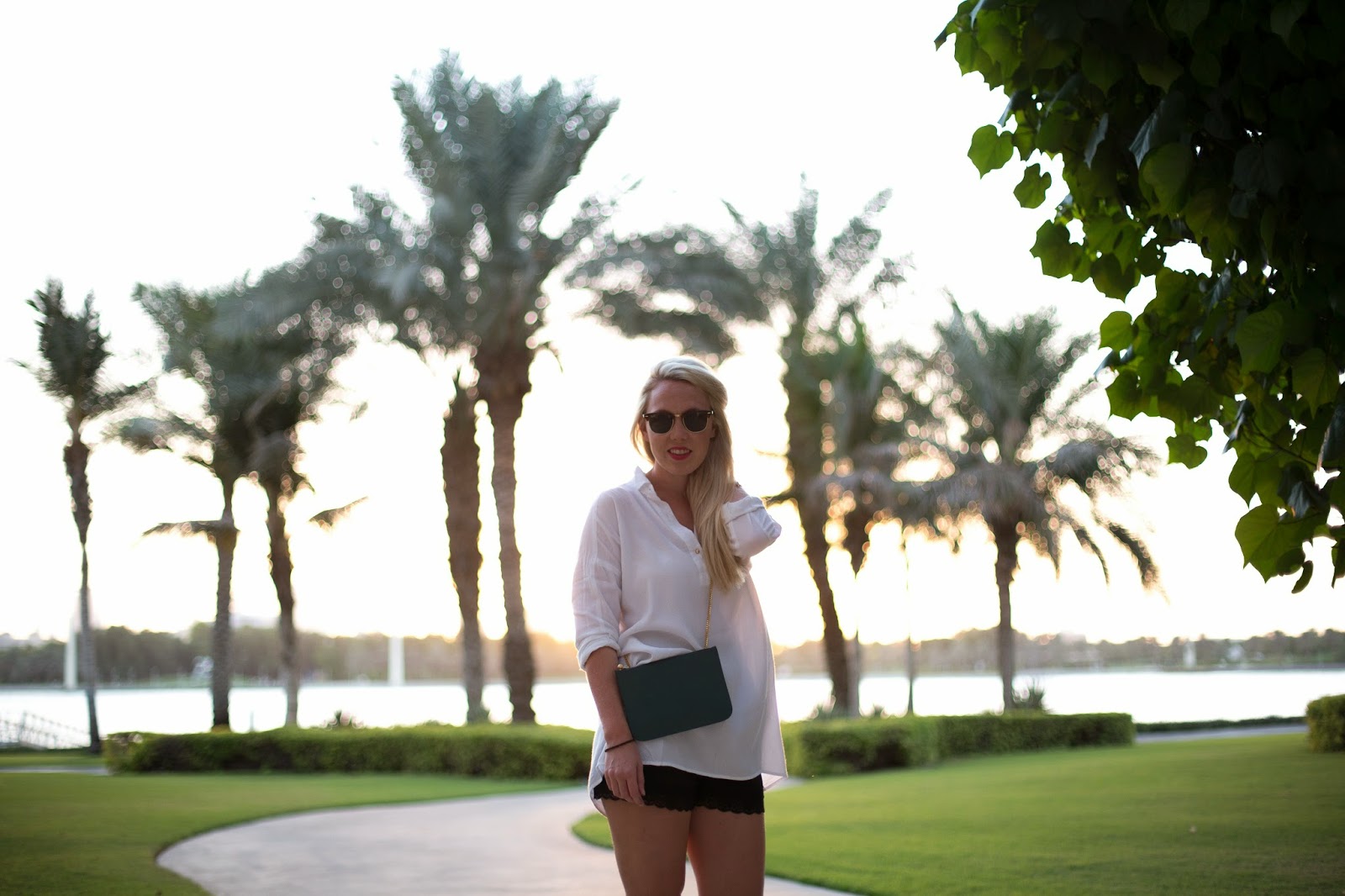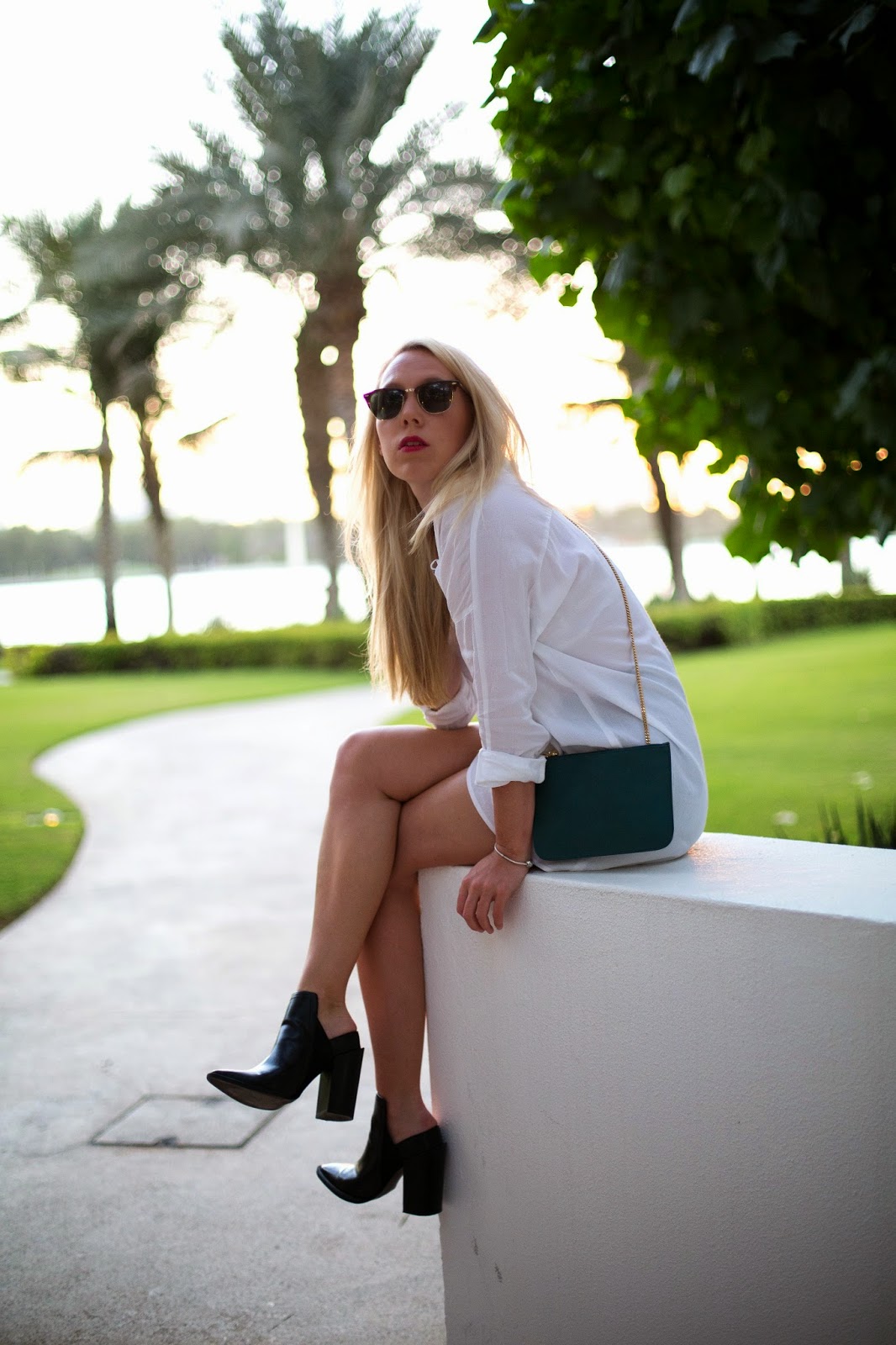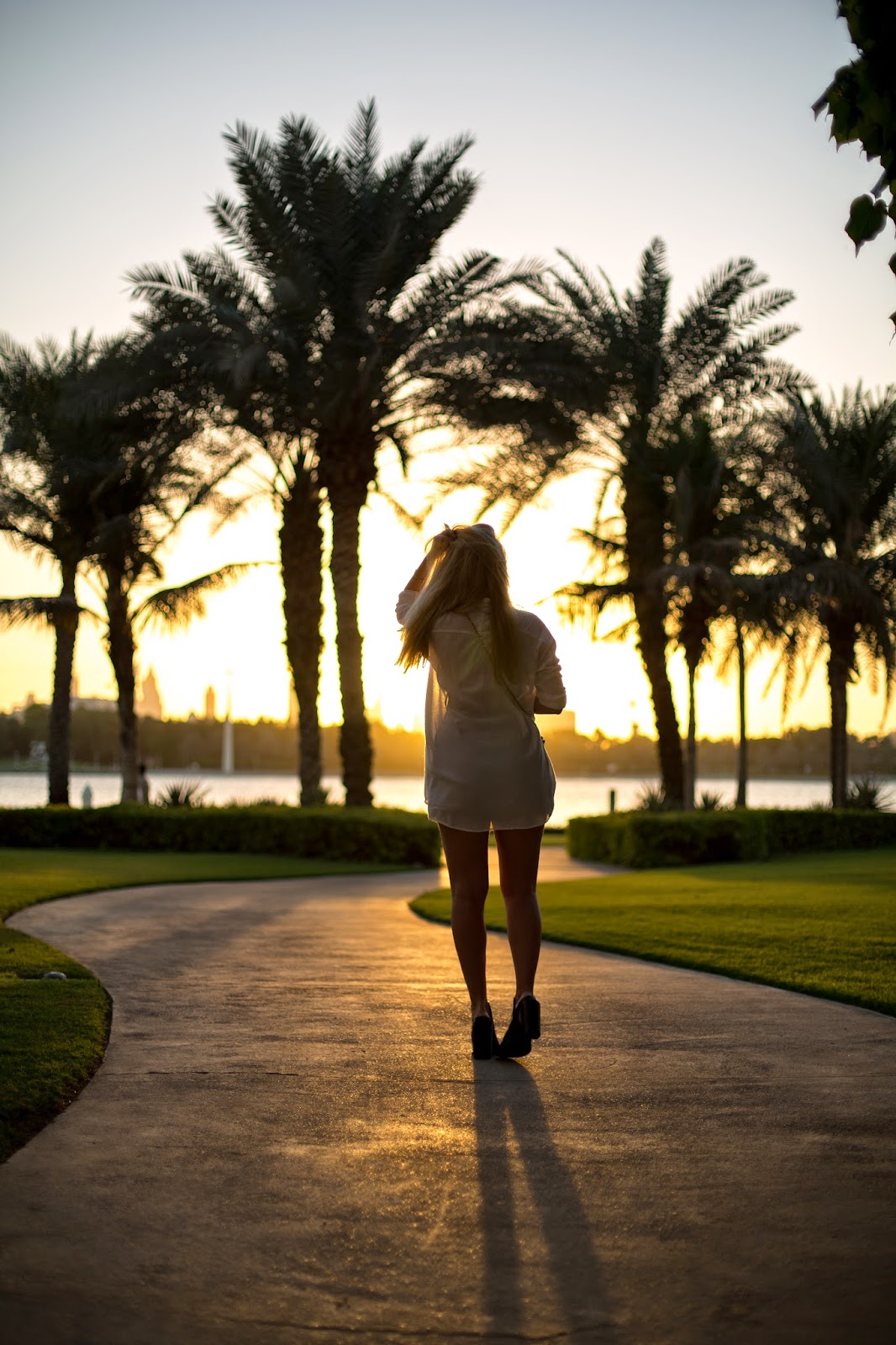 . FRENCH CONNECTION WHITE SHIRT . SUGARHILL BOUTIQUE SIENNA SHORTS . 
. ZARA OPEN HEELED BOOTS . & OTHER STORIES LEATHER BAG .

I wore this look on our last night when we headed into the Madanat for a little exploring of the new souks and a spot of dinner. We ended up eating at a rather expensive chinese restaurant, and whilst the food wasn't worth the £110 a head I ended up paying, the views over the water and the Burj Al Arab were beautiful and a wonderful setting to enjoy our last proper evening in Dubai. I teamed my oversized French Connection shirt with my black sienna shorts & open heeled Zara booties. A relatively laid back outfit but given a little oomph with the chunky heel.
Tomorrow i'll be sharing my last holiday outfit and then i'll be well and truly back to winter wear. I've got some fab collaborations and outfits coming up so i'm actually quite excited to get wrapped up and shooting some cosy winter outfits!
What do you think of the sunset setting, have you got any tips for shooting into a sunset? How do you capture the perfect lighting?