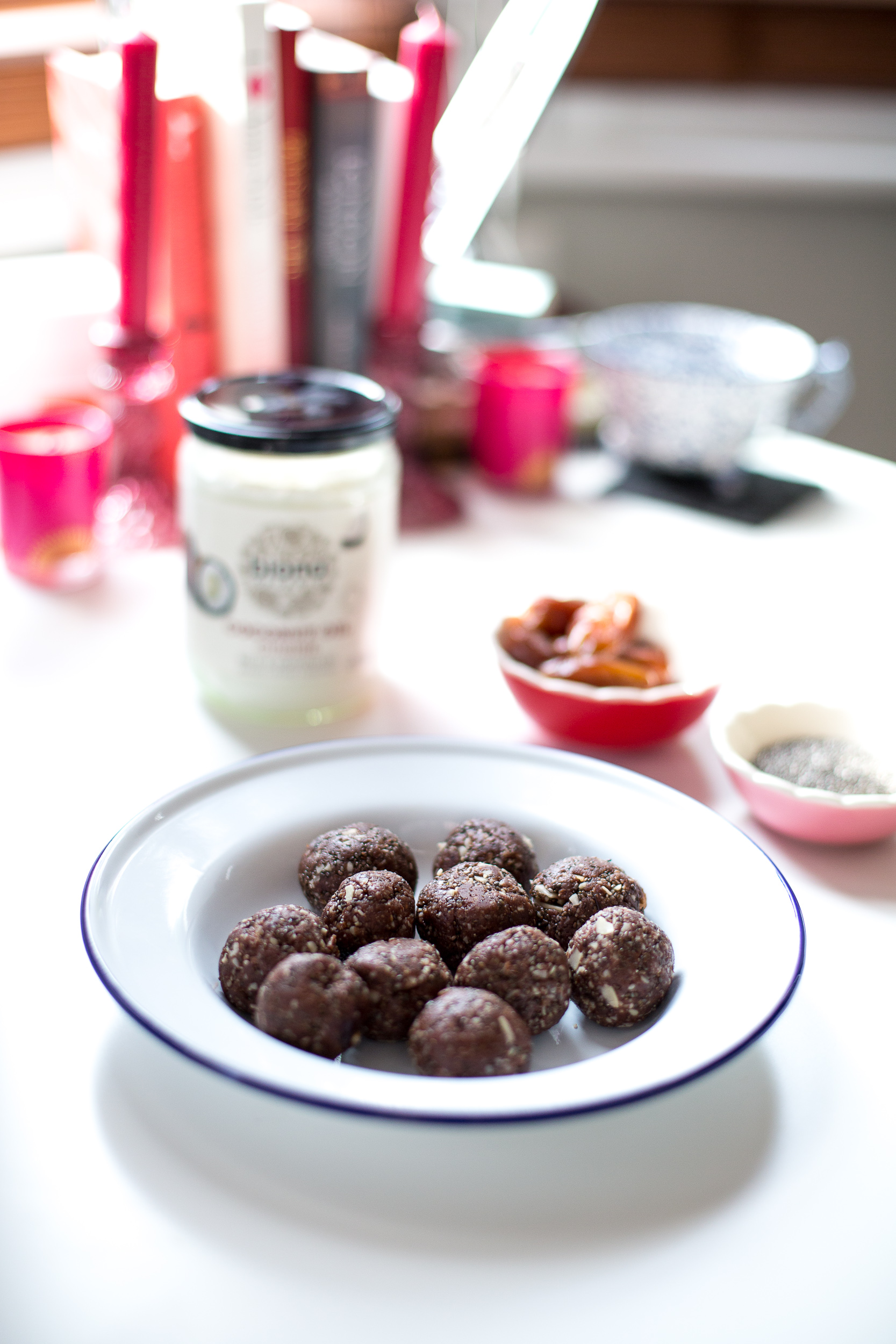 ---
. ENERGY BALL RECIPE .
---
I've really got into my healthy eating lately. I've always been a healthy eater per se, never a fan of ready meals or a fast food diet, i'm far too much of a foodie to eat badly, but my diet more recently has stepped up a little and I now love a raw juice each morning and have really been enjoying using Hemsley and Hemsley and Deliciously Ellas recipes (and as a result have a whole cupboard full of serious health food goodies now – expensive but worth it). One of my favourite new discoveries is of course the infamous energy ball … full of goodness, totally healthy and a great snack to carry with you just in case hunger strikes. There are tons of recipes out there but I particularly love this simple cocoa and almond based recipe, it takes 5 minutes maximum to create and is really delicious. Today I thought i'd share the recipe so you too can give it a go.
---
. INGREDIENTS .
1 cup of Medjool dates (or normal dates, but this will be a little less sweet)
3/4 cup of almonds (I used flaked almonds)
1 table spoon of coconut oil (about £6 a big jar and most supermarkets or health stores stock it)
2 table spoons of chia seeds
2 table spoons of flaxseeds
1 table spoon of cacao (ground powder)
1 tablespoon of hemp
---
---
. RECIPE .
#1 Blend
#2 Roll
#3 Refrigerate
The best thing about energy balls is that they're so so easy to make. Other recipes i've read have talked about a specific order of putting your ingredients in, but to be honest, I just threw it all in together (into my nutribullet) and blasted the ingredients probably for about 30 – 60 seconds, stopping every few seconds to give it a little shake to ensure everything was getting blended.
Post blending, simply take out a small amount and roll in your hands to create the perfect size energy ball (the recipe is due to make 20 but I made 11 slightly bigger balls instead).
Once these are rolled, pop on a plate or in a container and keep refrigerated until you're ready to eat. You can eat them straight away, but I recommend leaving them at least an hour so they 'set' and cool down.
---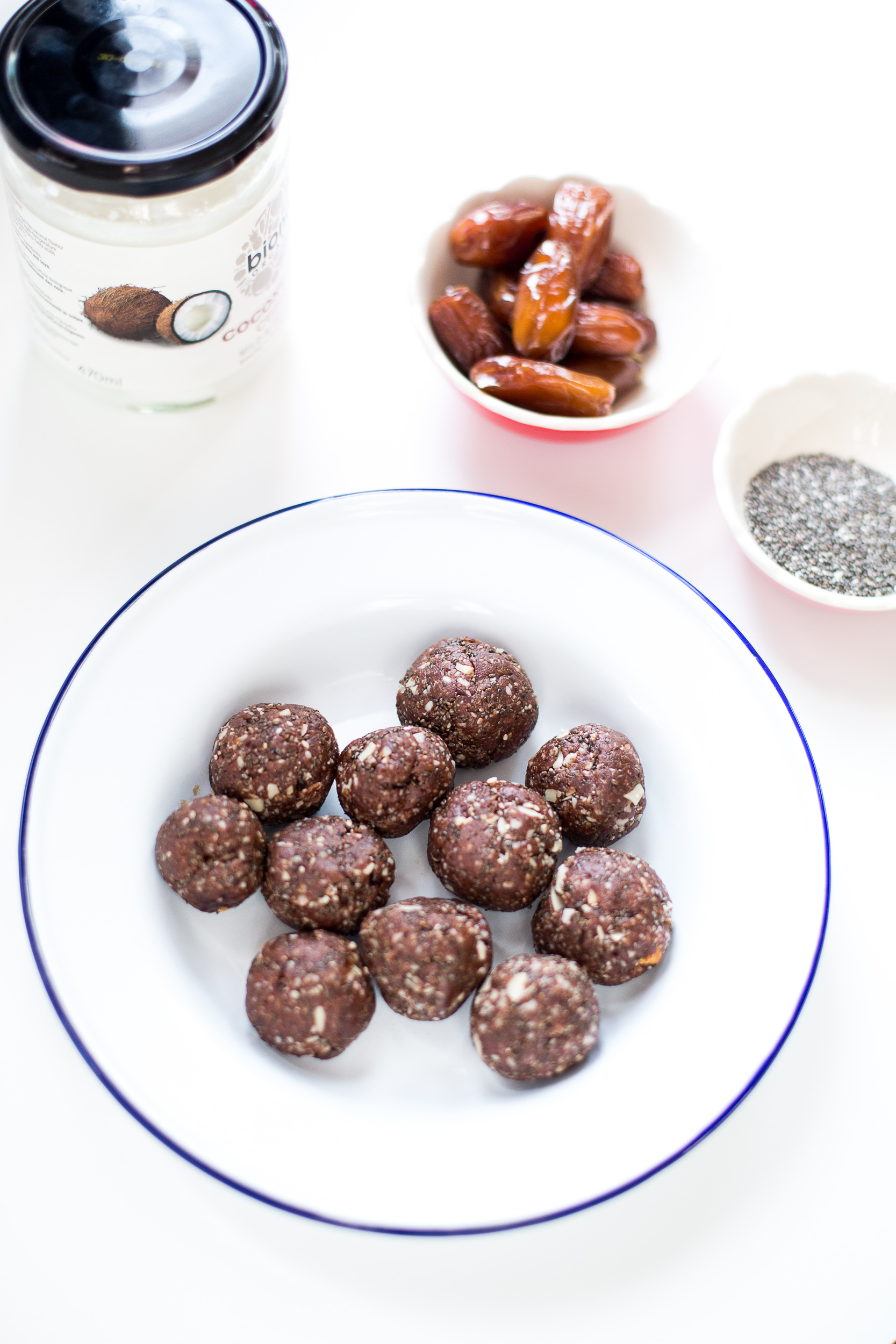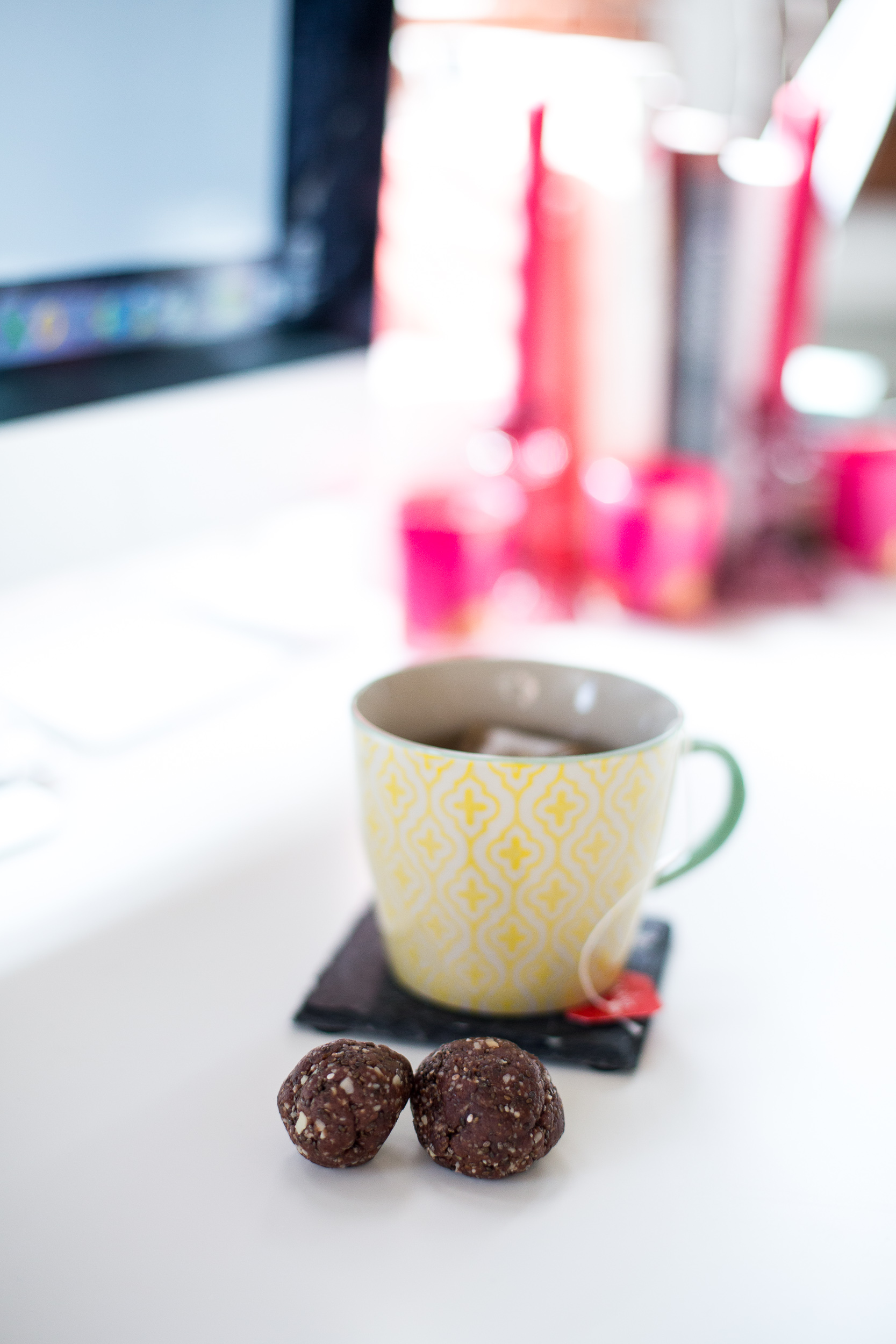 They're the perfect snack to pop in your handbag for when you're on the go, or even take into work for a mid afternoon snack when energy is dipping. They give you a great boost, but also keep you going without the usual spike and lull of a normal 'sweet snack'.
I'd love to know if you give these a go or have any alternative recipes I should try out?