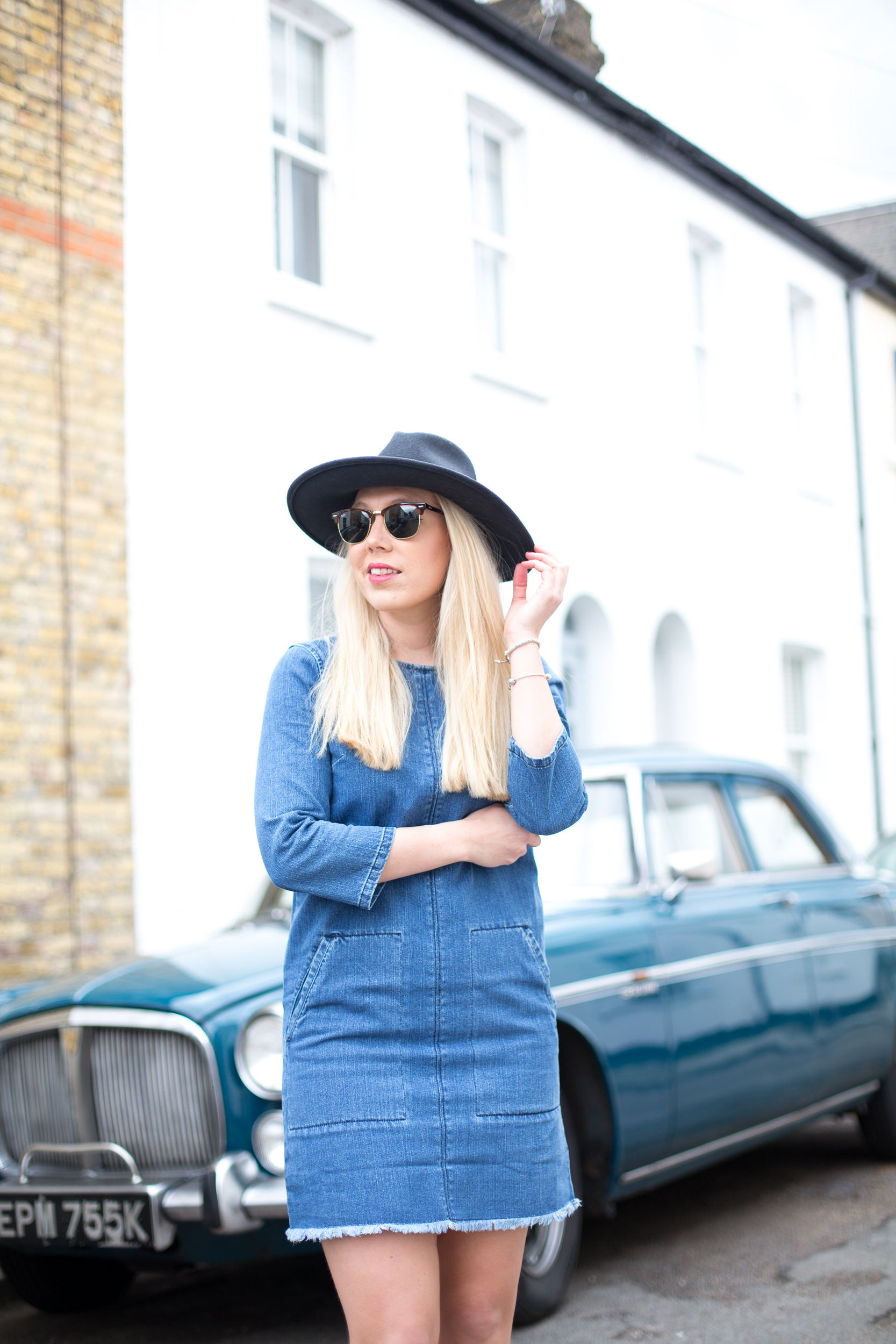 ---
. RIPPED DENIM MINI DRESS .
---
So I know I've been harping on about fall style and my new autumn wardrobe for the past few weeks, mostly driven by the excitement I have for my new AW15 purchases, but i'm actually about to re-embrace my Summer wardrobe, as I'm off for some late summer sun in turkey. This is great for a few reasons, firstly I get a well needed week off work and some even more well needed sunshine, secondly I get to give my Summer wardrobe one final hoorah before it officially gets packed away until next year (i don't actually do that, FYI).
---
. WAREHOUSE DENIM DRESS . ASOS FEDORA . ZARA LACE SANDALS .

---
One summer item that i'll definitely be getting some more wear out of is this little denim number from Warehouse which I bought as a bit of a transitional number. It'll perfect in winter with thick tights and the perfect ankle boot, but it's also a classic and staple summer item. I've fortunately managed to get a little summer wear out of it already, with our few weeks of Autumnal sun that we've been blessed with, but I'm looking forward to truly giving it a summer style up next week on holiday.
Have you officially packed away your summer wardrobe, or do you have any last minute getaways planned too?