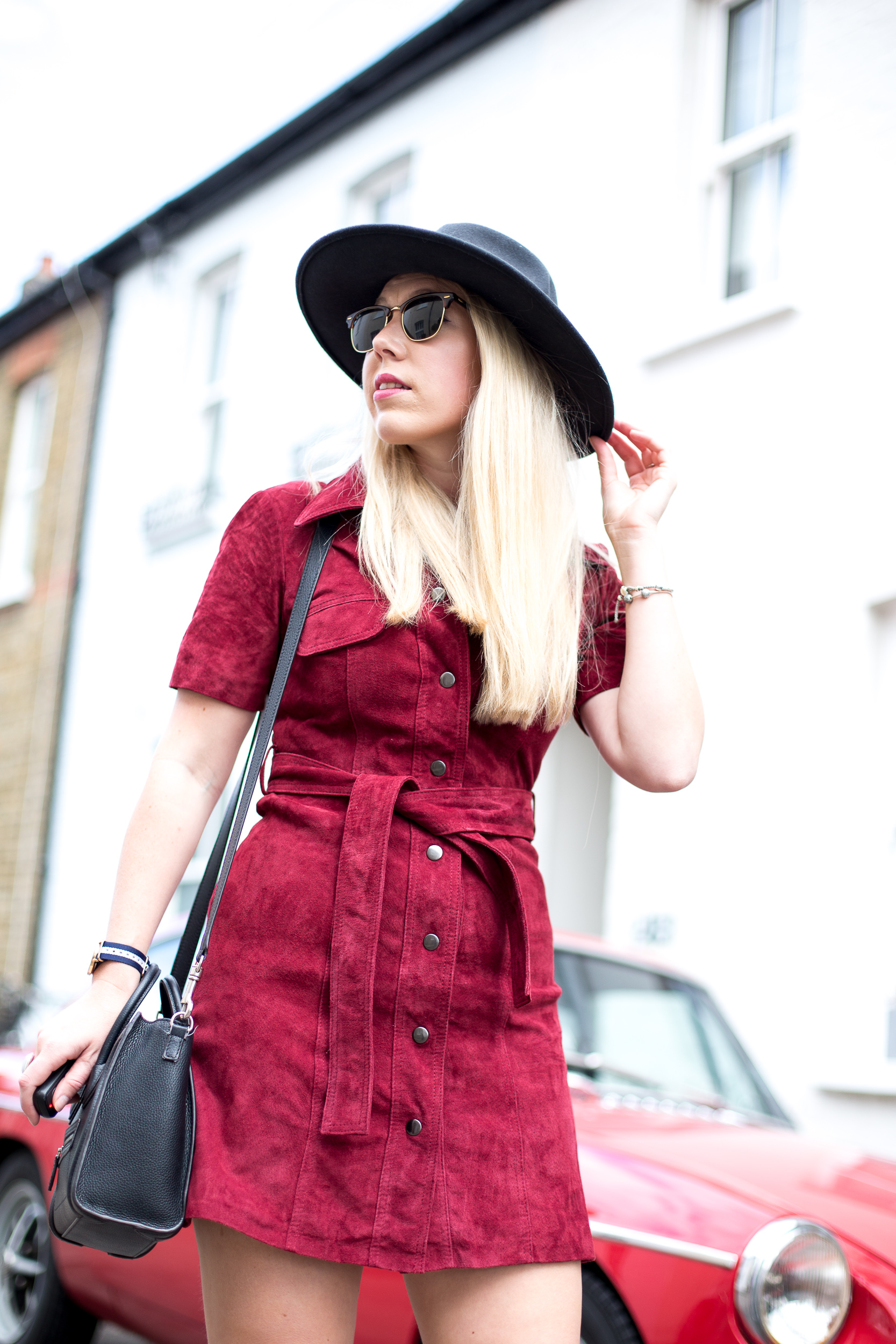 ---
. THE RED SUEDE DRESS .
---
I'm obsessed with suede, there's no point dwelling on the topic, you all know it by now. But despite my obsession, I only actually have one suede dress … well until now. Prior to my new little red dress, my suede collection was largely focussed on skirts, coats and boots, but along side my Zara black suede dress, now sits this rather fabulous red number from ASOS.
---
. ASOS RED SUEDE DRESS . CELINE NANO .  ASOS FEDORA . TOPSHOP MAGNIFICENT BOOTS .

---
This dress is another of my fall purchases, but fortunately a number that transitions well from Summer into Winter. For the end of summer it's perfect teamed with a simple pair of sandals or ankle boots, but for winter, it would look incredible teamed with black tights, the perfect pair of Stuart Weitzman knee high booties (one day), and a big oversized winter coat!  But for now, whilst the last of the summer weather is with us, I've opted for a bare leg & a simple pair of ankle boots!
 How would you style this type of dress for a winter look?