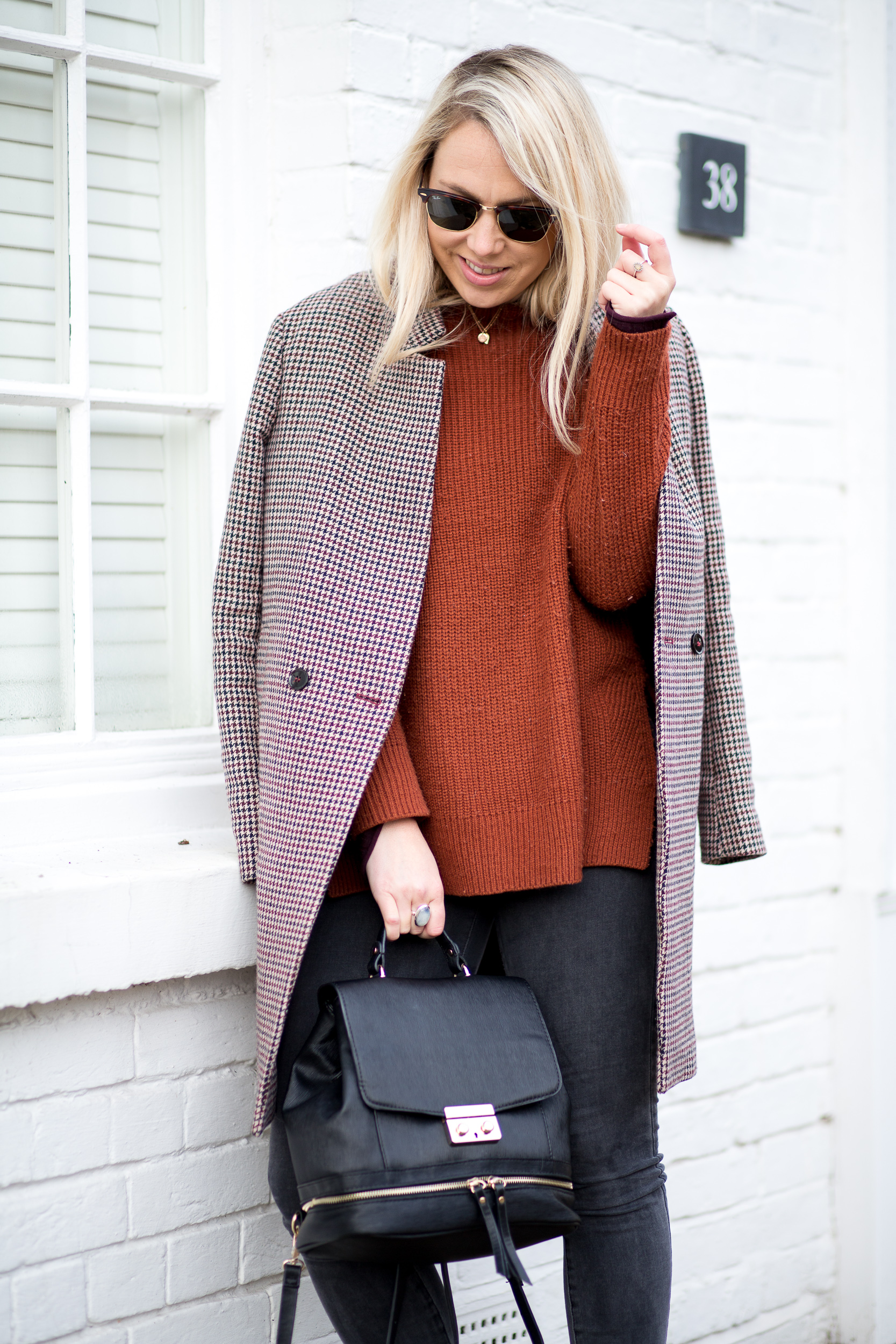 ---
. DRESSING FOR WINTER : CLASSIC STYLE .
---
Tomorrow I fly to NYC for 5 days of fun with one of my best friends, we're so excited to head back to the city we both love so much, to embrace the Christmas spirit and spend our 5 days pretending to be a local. I've been to New York quite a few times before, it's my favourite city, and so for this trip we're really keen to live like a New Yorker, try out all the best locals restaurants and bars, explore Williamsburg (somewhere I've never quite made it before) and generally just kick start our Christmas shopping with a serious bang! New York in Winter is always pretty chilly, and whilst the forecast thankfully isn't rain, it'll still mean embracing a full on winter wardrobe & my most cosiest knitwear … the real challenge lies in packing all my winter clothes in my suitcase, but leaving enough space for some serious shopping!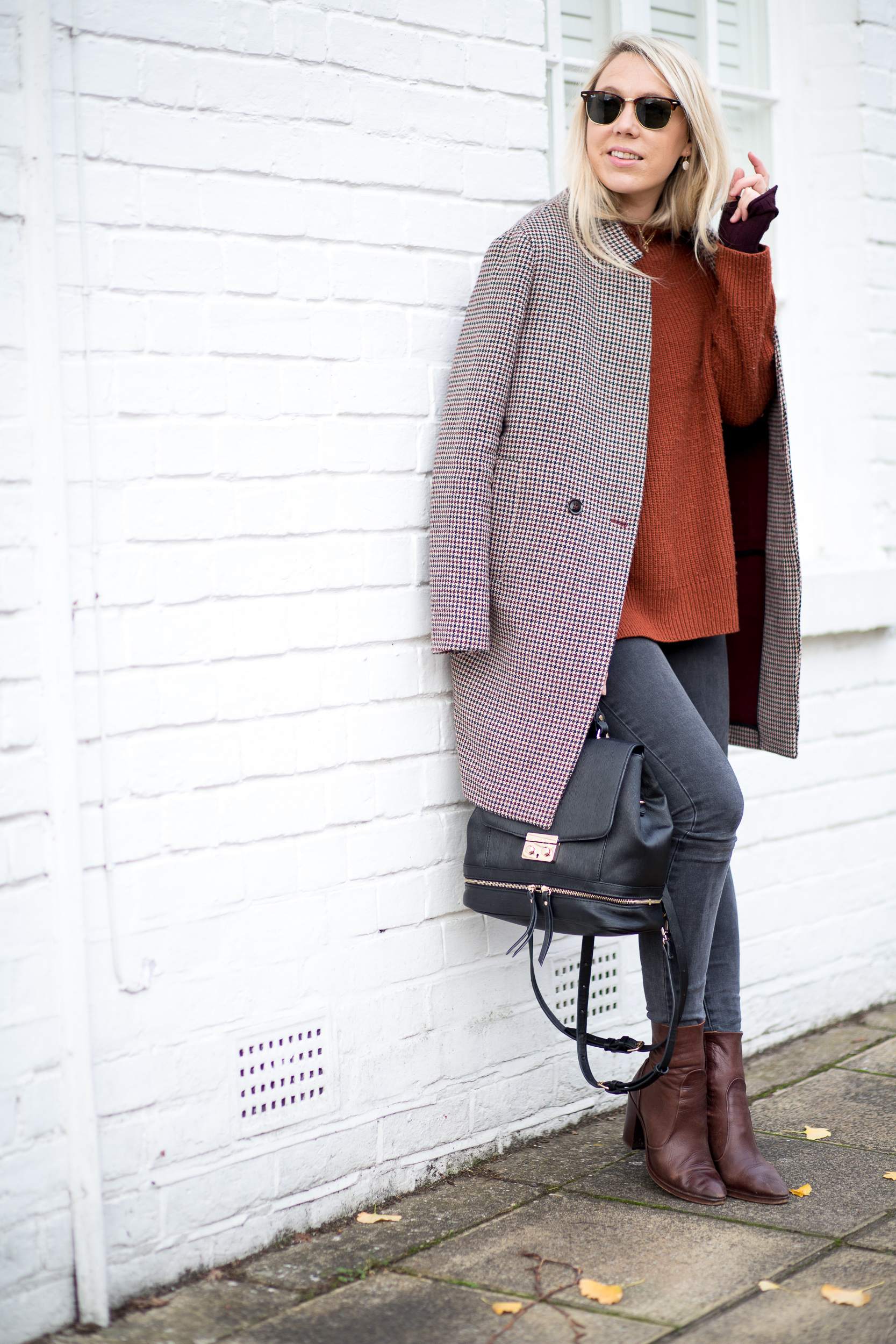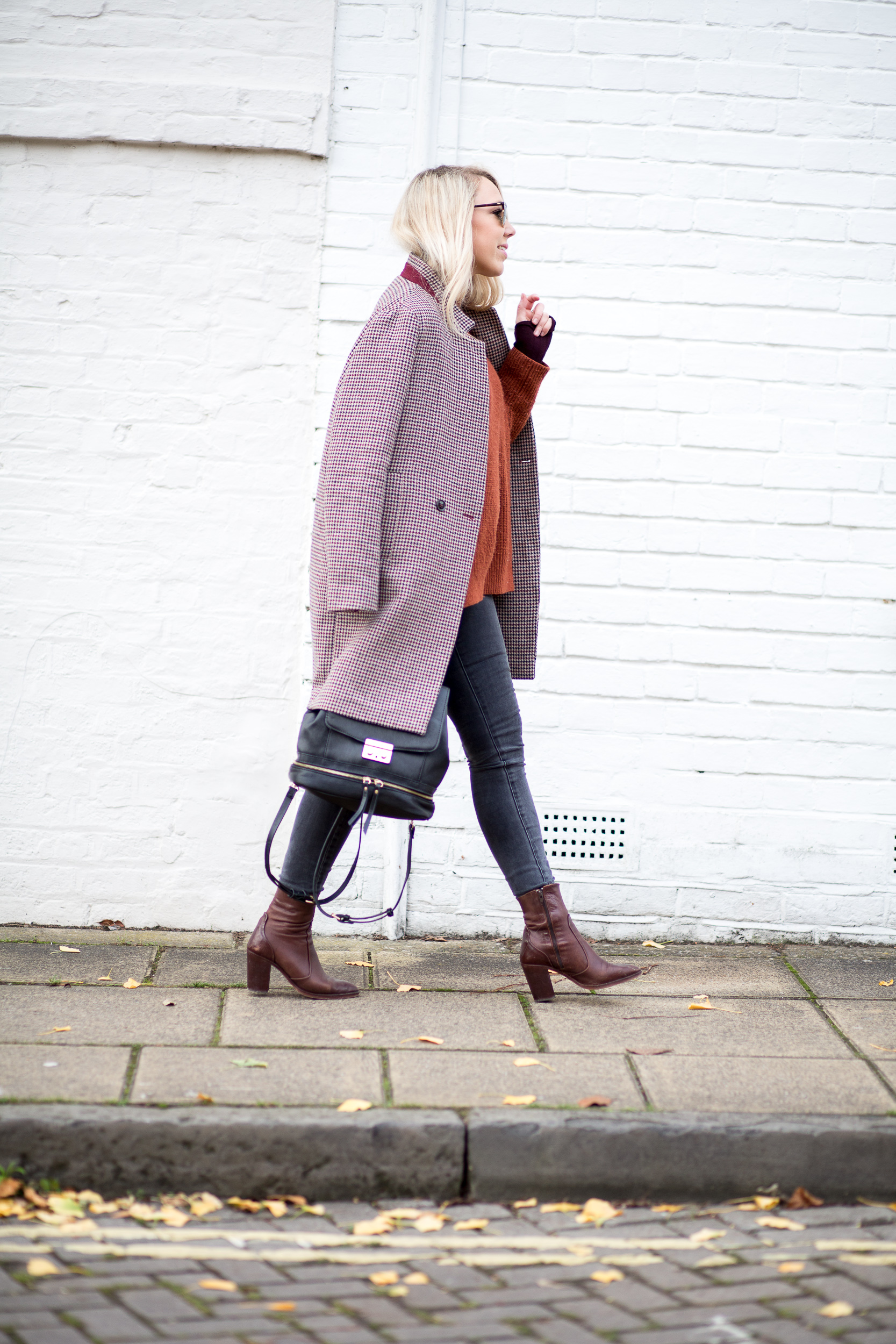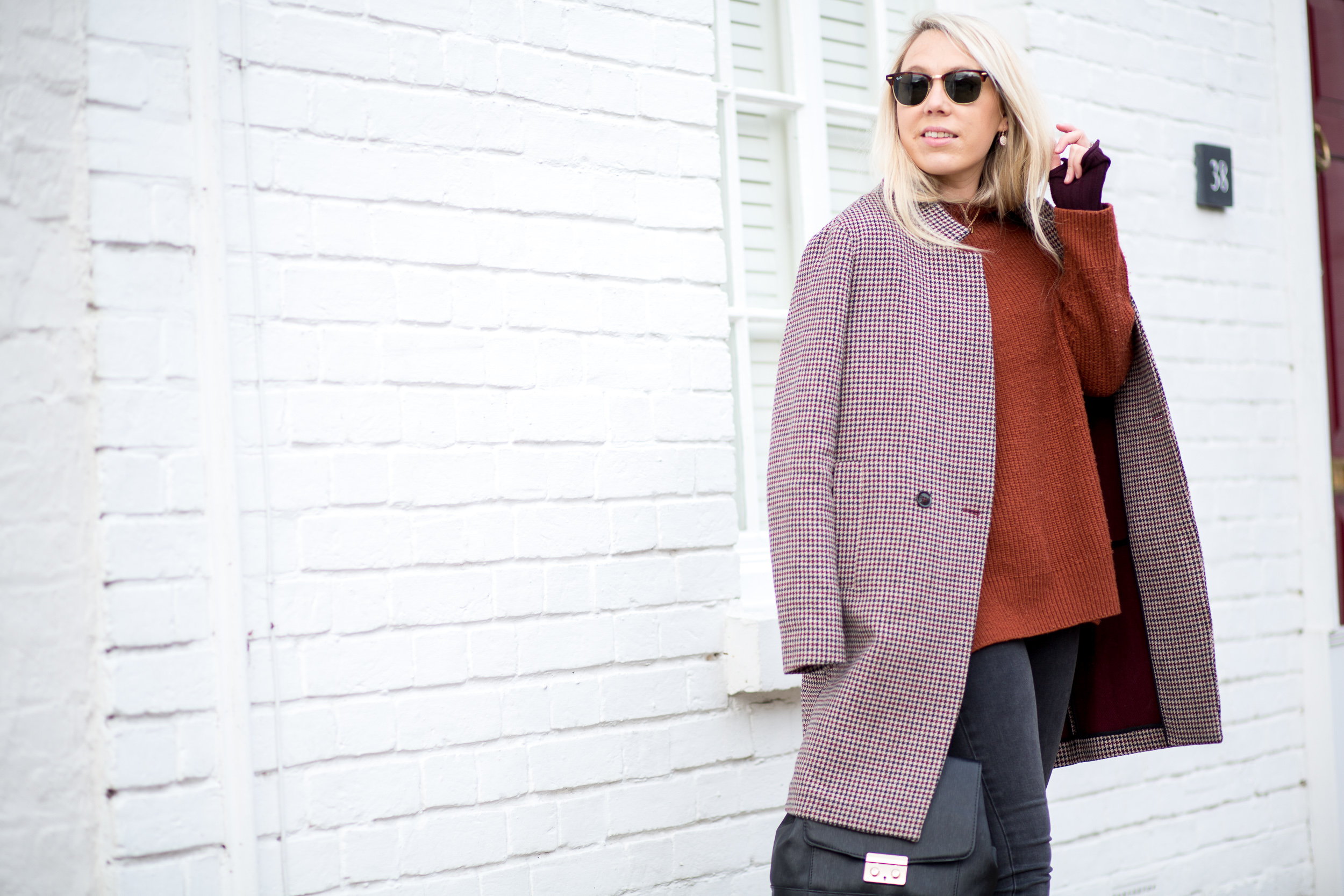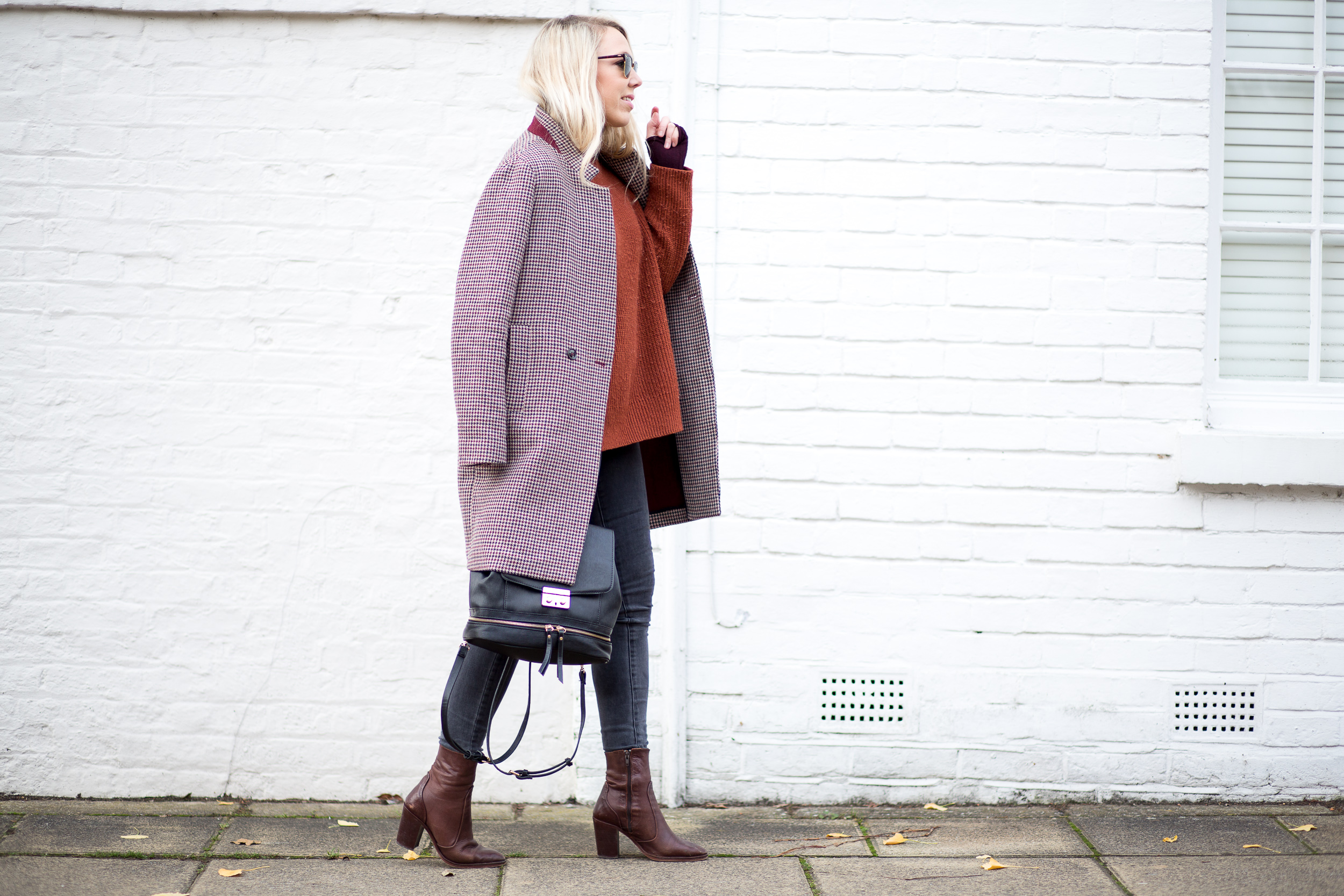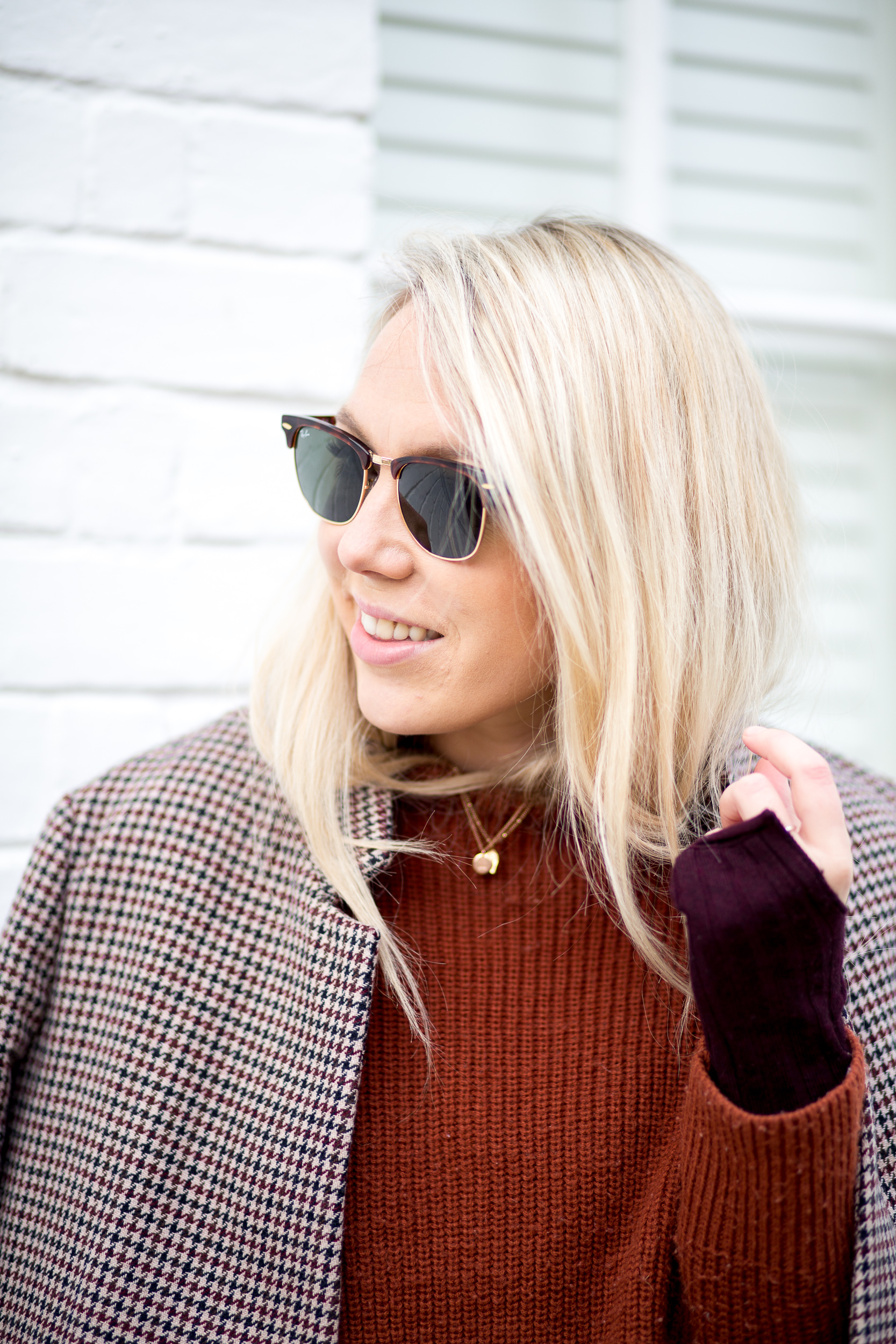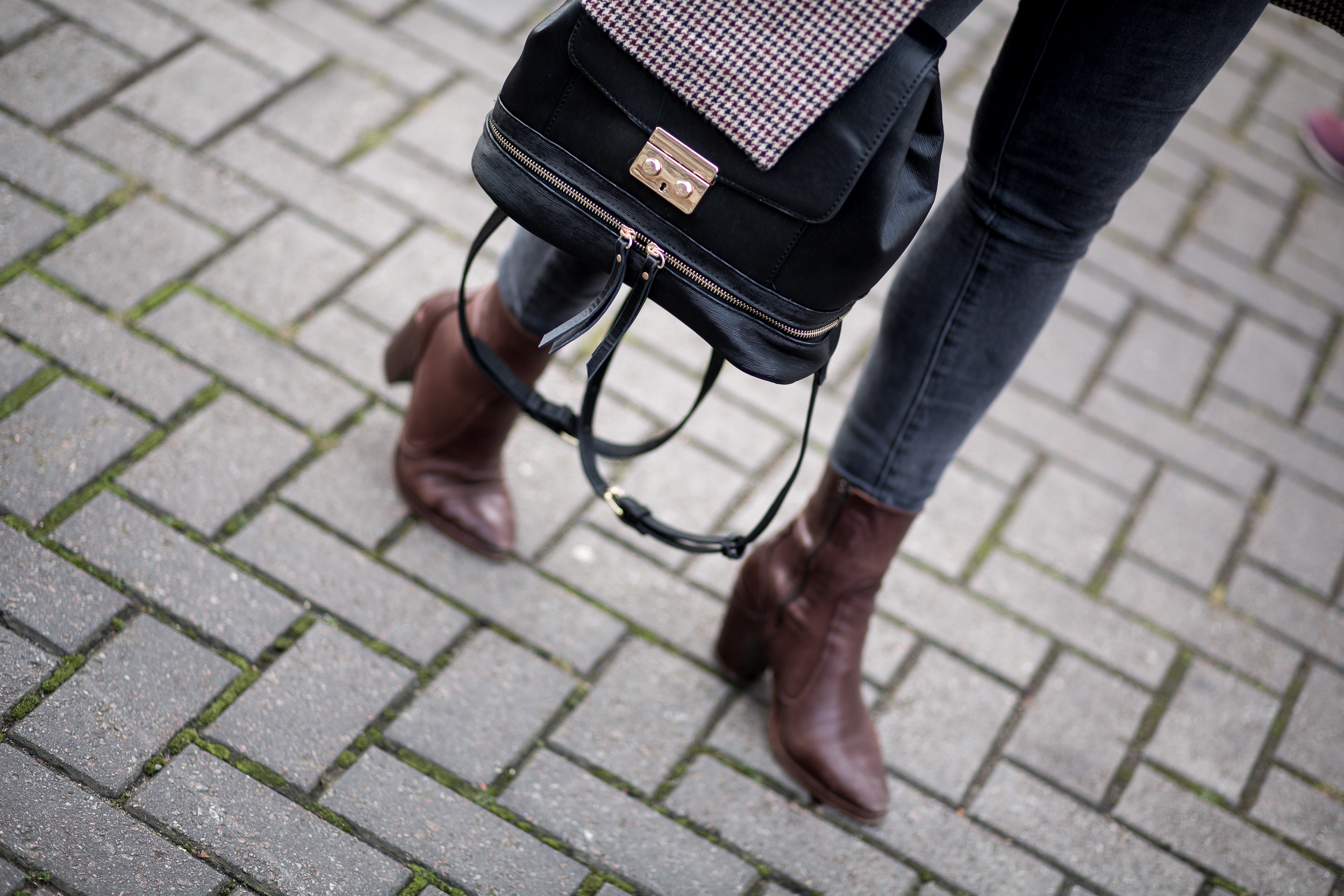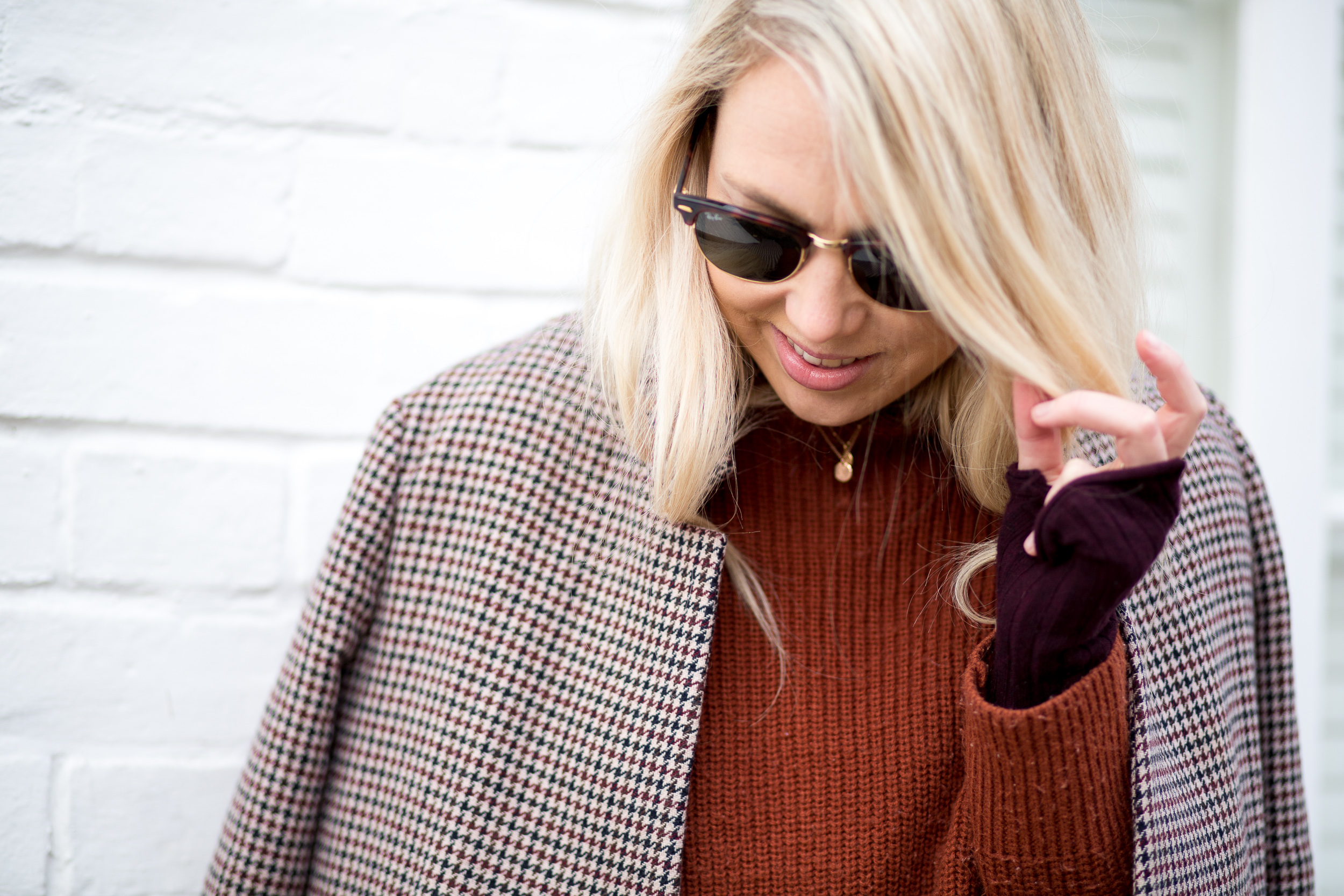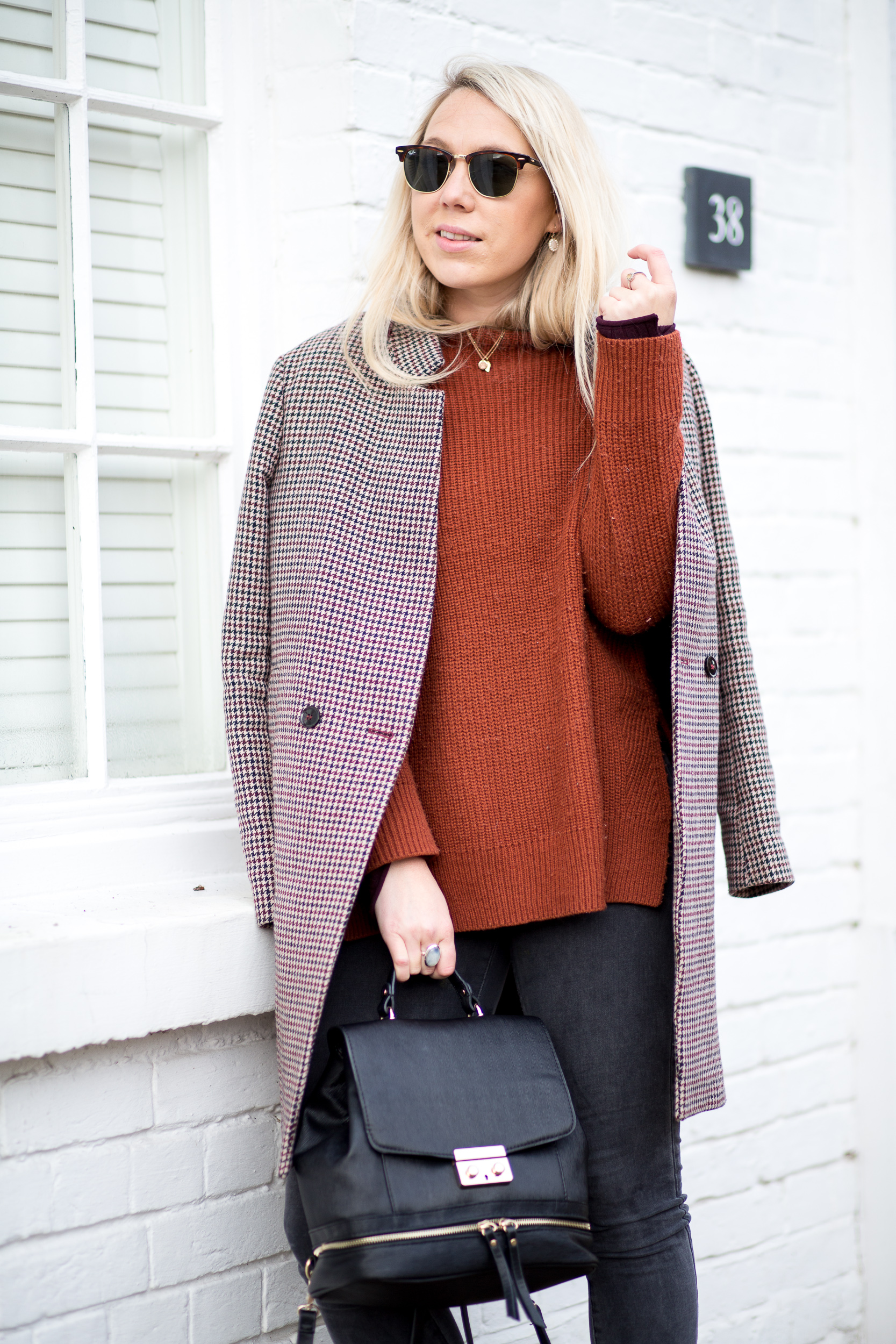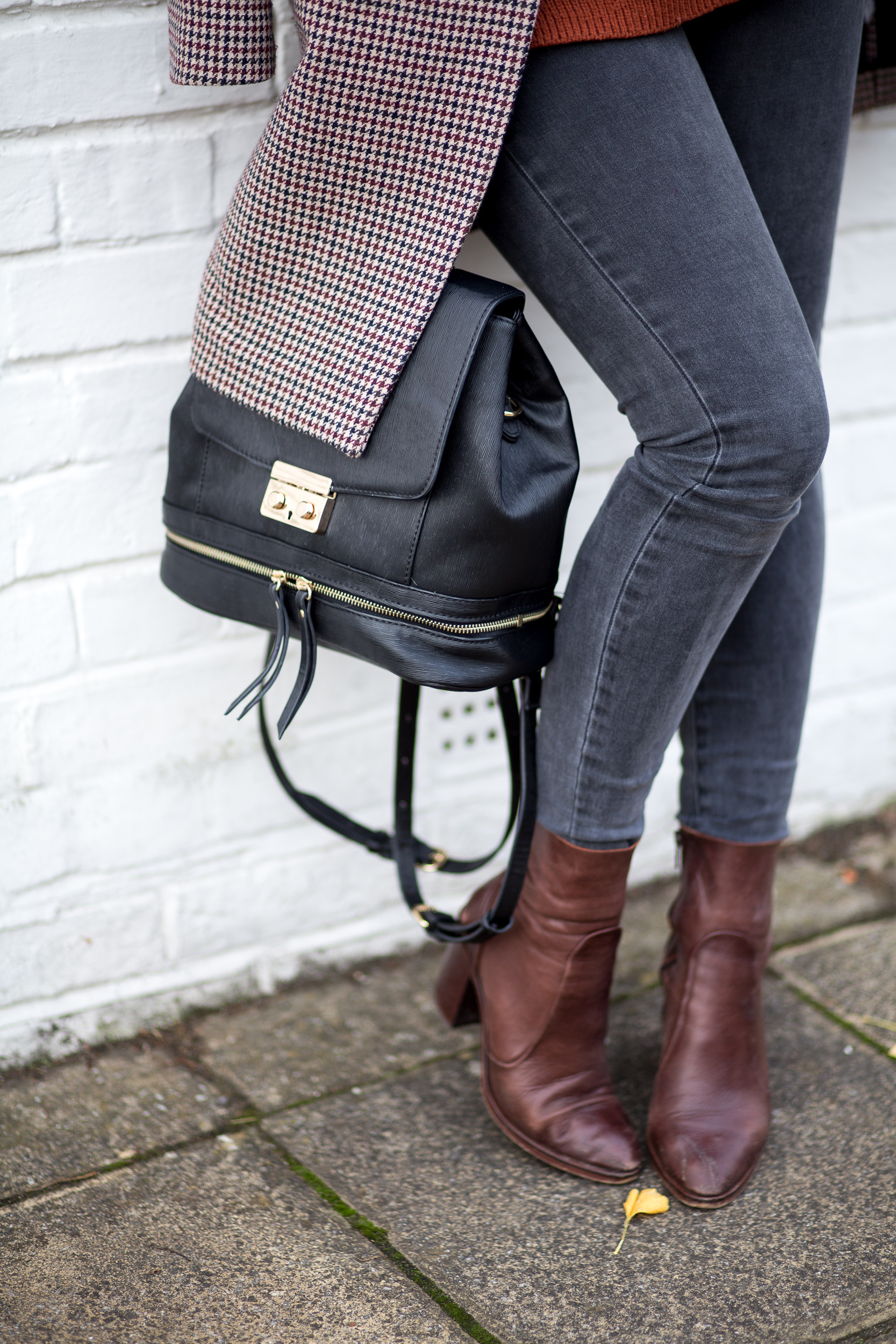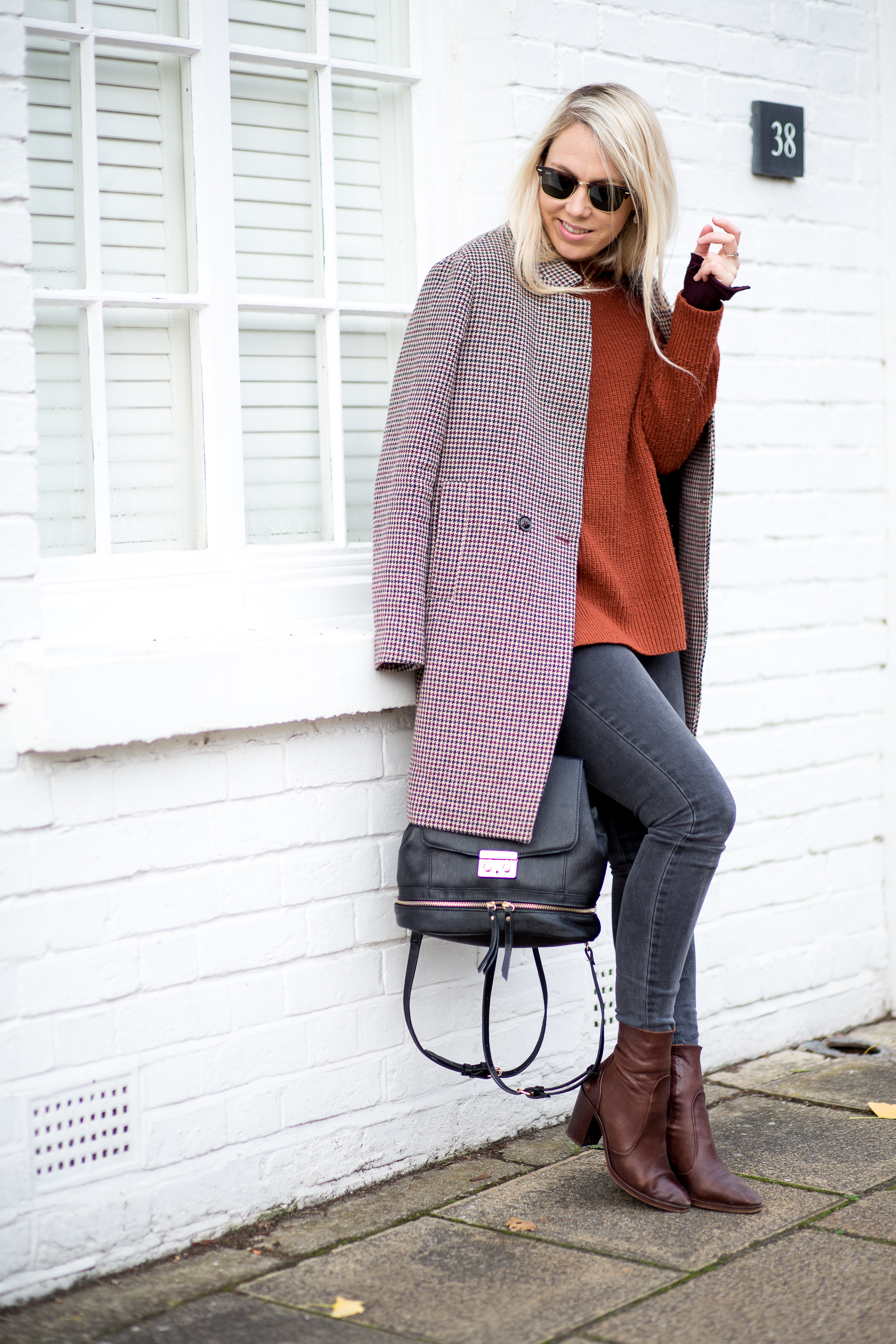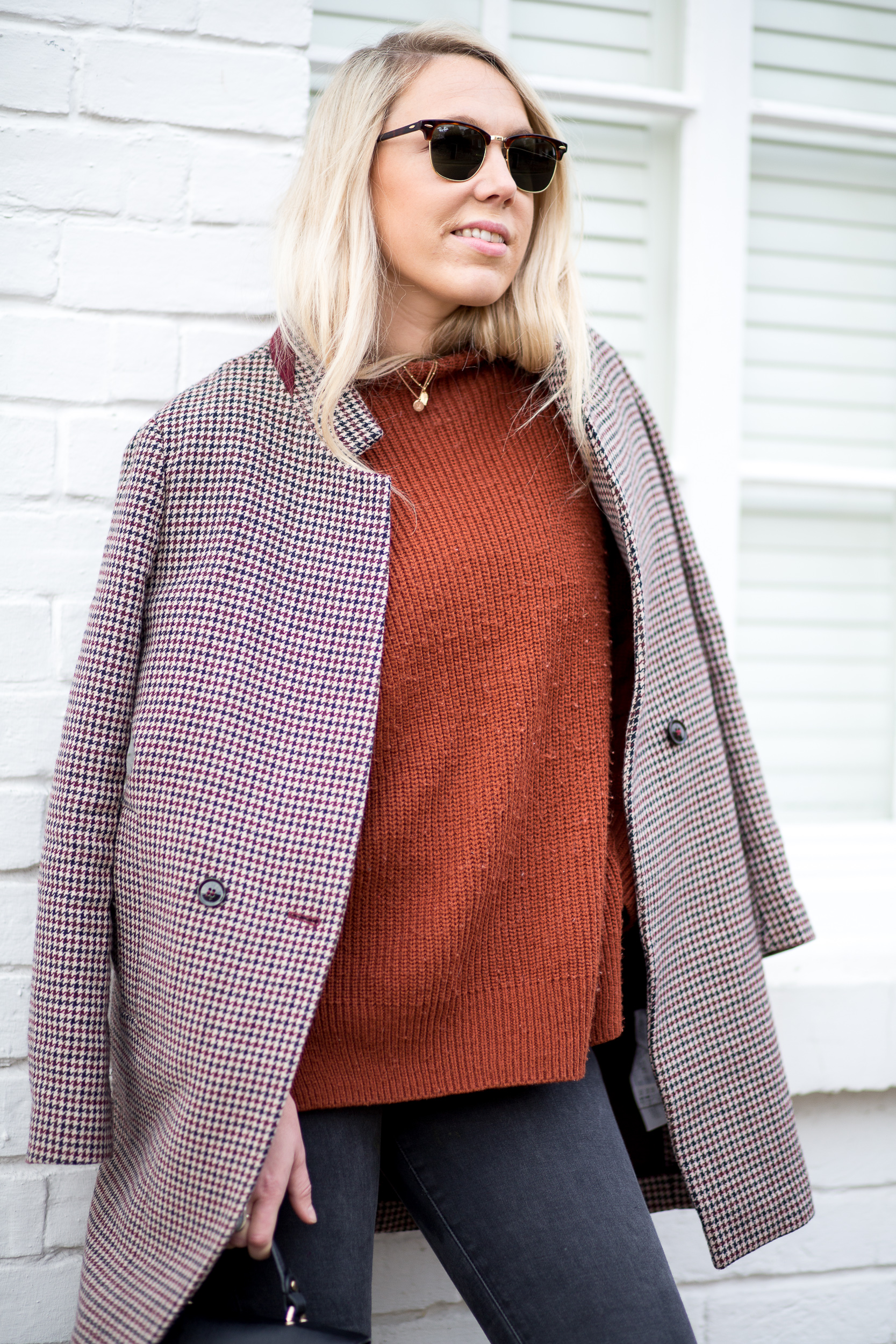 ---
. ZARA TWEED COAT . ZARA BURNT ORANGE JUMPER (SIMILAR) . JAMES JEANS TWIGGY . ZARA BACKPACK (SIMILAR) . TOPSHOP MAGNIFICENT BOOTS .

---
This outfit will be coming with me to NYC and is a classic winter ensemble for me, a good pair of skinny jeans (I love these James Jeans Twiggy jeans which I got well over a year ago, but still wear religiously), teamed with a cosy, loose fitting knit jumper (this gorgeous burnt orange knit is my sisters from Zara) and finished off with a classic ankle boot  & a smart, A line coat to add an extra layer & another length to the look!
What's your classic winter style? Do you have any 'locals' recommendations for my trip to NYC?