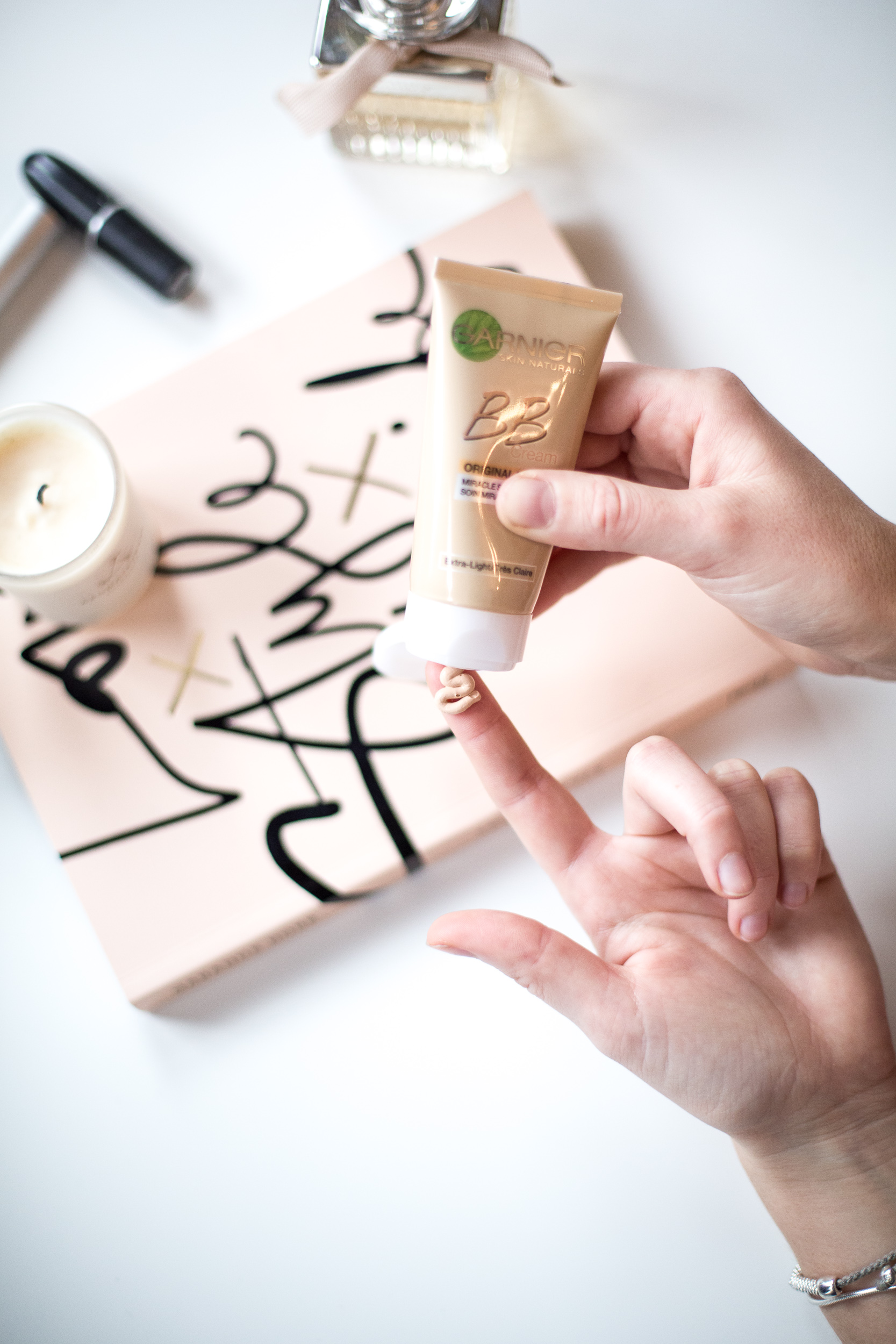 ---
. WINTER BEAUTY EDIT X GARNIER EXTRA LIGHT BB CREAM.
---
My make-up style has always been au natural, with a hint of smoky eye or red lip for an evening transition, and so my favourite beauty and skincare products are always those which give that natural looking glow but with enough cover to hide any blemishes. I've never got on with foundation, I've tried (and tried a lot), but I just find it too heavy & thick on my skin, for me a tinted moisturiser, a BB cream or even touch of mineral powder is more suited. Subtle, delicate & enough to let your skin breathe.
In both the winter and the summer months I always want a natural look for my everyday beauty regime. The summer for me is all about tinted moisturiser with SPF (but still a subtle cover), for winter I want a product that'll give my skin that healthy glow its naturally starting to lack due to limited sunshine, enough cover to hide my blemishes, and ultimately something that gives my skin a natural looking healthy finish!
Being a pale 'English Rose' in the Winter months (if I do say so myself, ahem), means I want a super light, natural looking, glow inducing base layer, and Garnier's extra light BB cream is the perfect, natural looking beauty solution for me.
---
. MY WINTER BEAUTY EDIT: A NATURAL, EVERYDAY MAKE-UP ROUTINE .
My daily beauty regime is super simple, it's all about subtle cover, a fresh glow & a little touch of colour on my lips and eyes. Today I thought i'd share my 5 step natural , everyday makeup routine!
#1 HYDRATION.
I start with a good hydration at night and in the morning, I love Kiehls midnight recovery oil at night and always add little La Roche Posay Effaclar Duo to tackle any spots I have.
#2 BASE.
For my base make up I then apply my Garnier BB cream in extra light, the extra light tone is the perfect natural colour for my pale skin and avoids any overly orange tones that many other darker BB's leave, the BB gives my skin a good cover & a healthy dewy glow. The extra light BB cream is a 5 in 1 beauty gem, so it delivers on all the things you need in your base makeup, including hydration which is essential at this time of year especially as my skin suffers from dryness. The cream is a relatively thick consistency, so it gives you a really lovely amount of coverage (so a great replacement to foundation), enough cover to hide my blemishes and to even out my skin tone, and if I feel as though I need a little extra cover perhaps for an evening out, I let it soak in and apply another layer on top.
#3 BRONZE.
I don't add anything more to my base, other than a little bit of bronzer or blusher to lift my cheeks and complexion a little.
#4 SMOKY EYE.
My eye make-up is always the same, a light covering of a pink or nude shimmery shadow (with a lick of liquid liner for an evening transition), followed by lashings of mascara. It's simple, but feels like my statement eye makeup look these days.
#4 ROUGE LIPS.
For a day time look, I'll keep my lip natural with a slightly rose tinted moisturising balm or hydrating and very subtle lipstick (Lancome do some fab hydrating lipsticks).
And that is it. Whilst I admire the efforts & results of a heavily contoured & professional make-up look, for me, simplicity is key!
---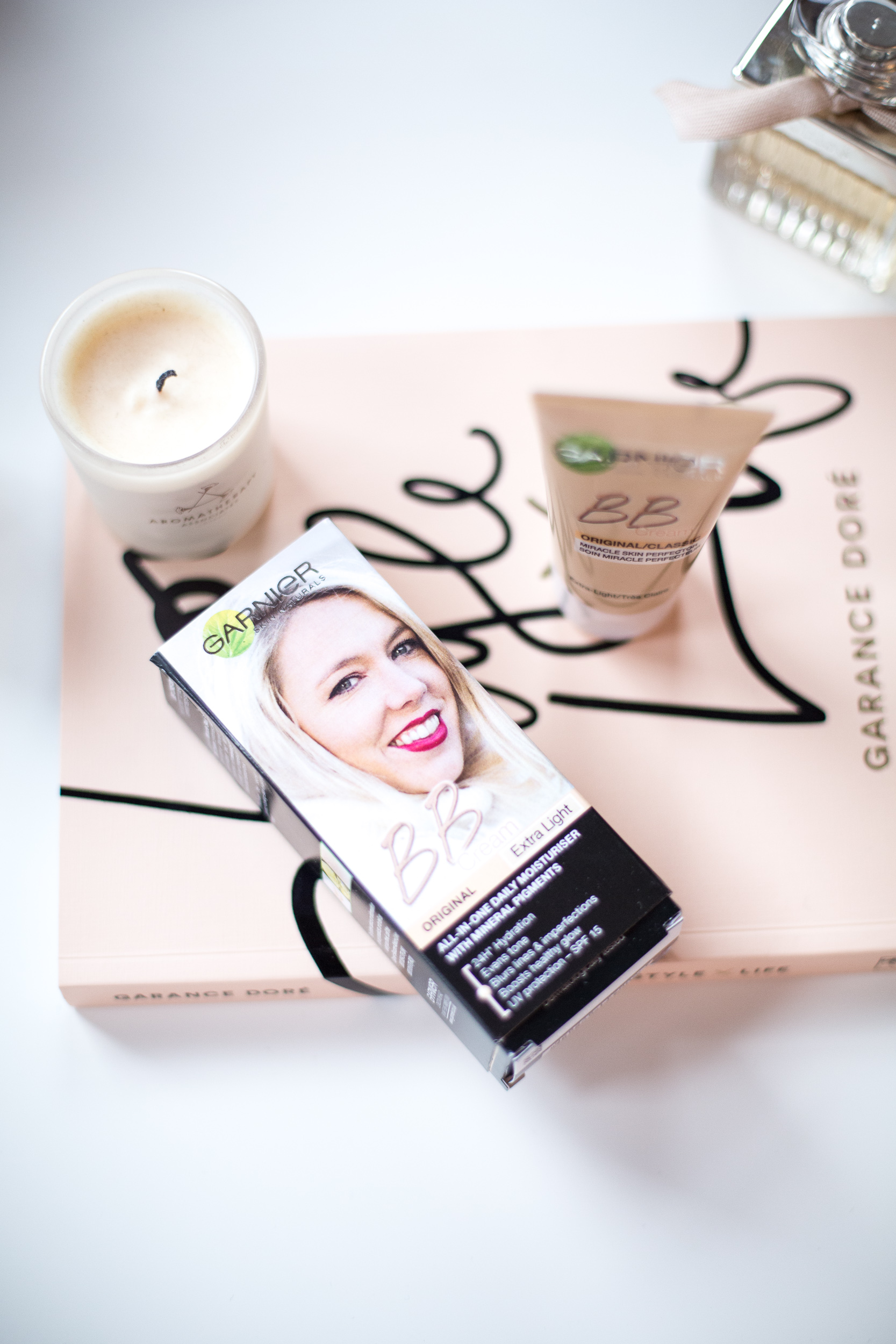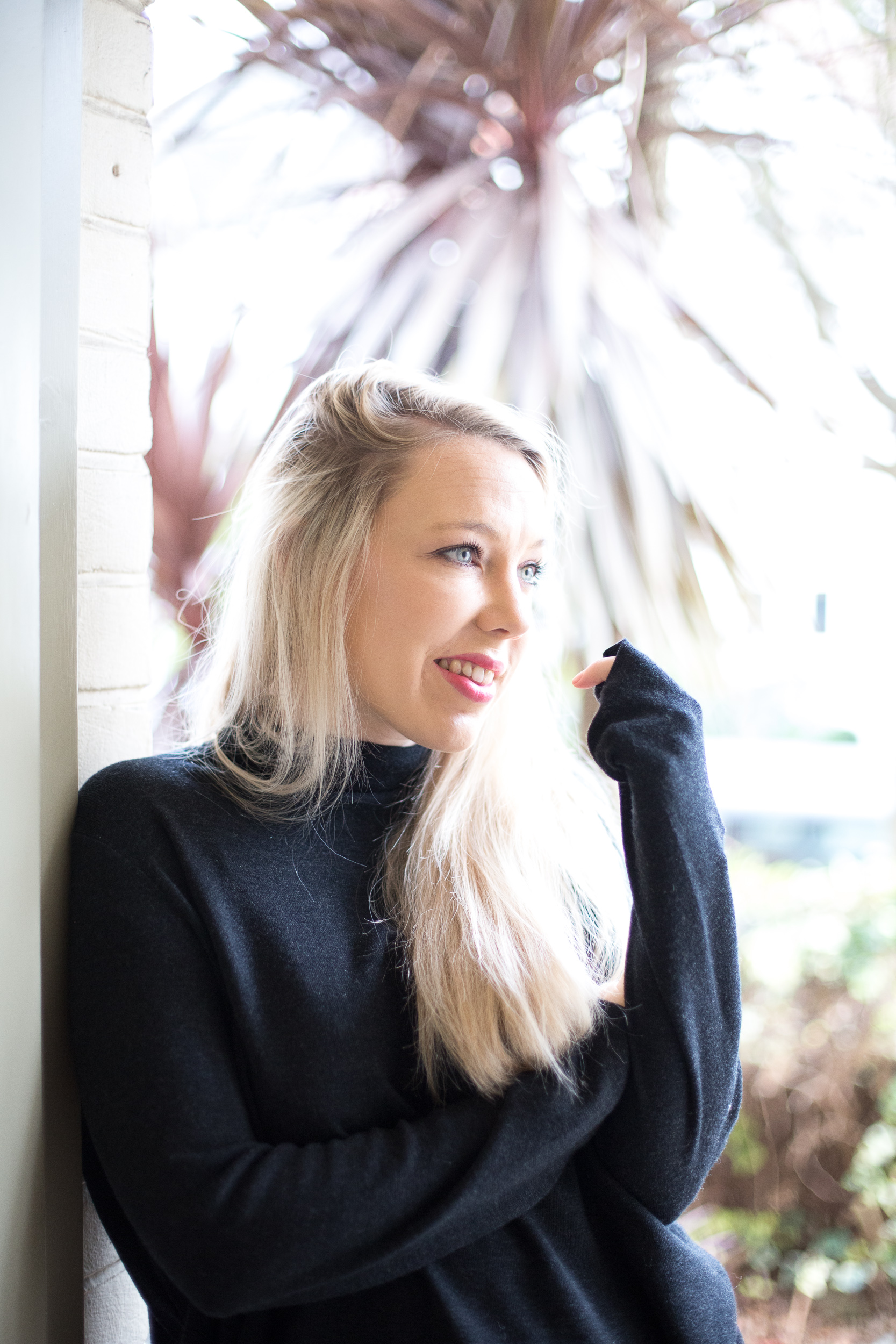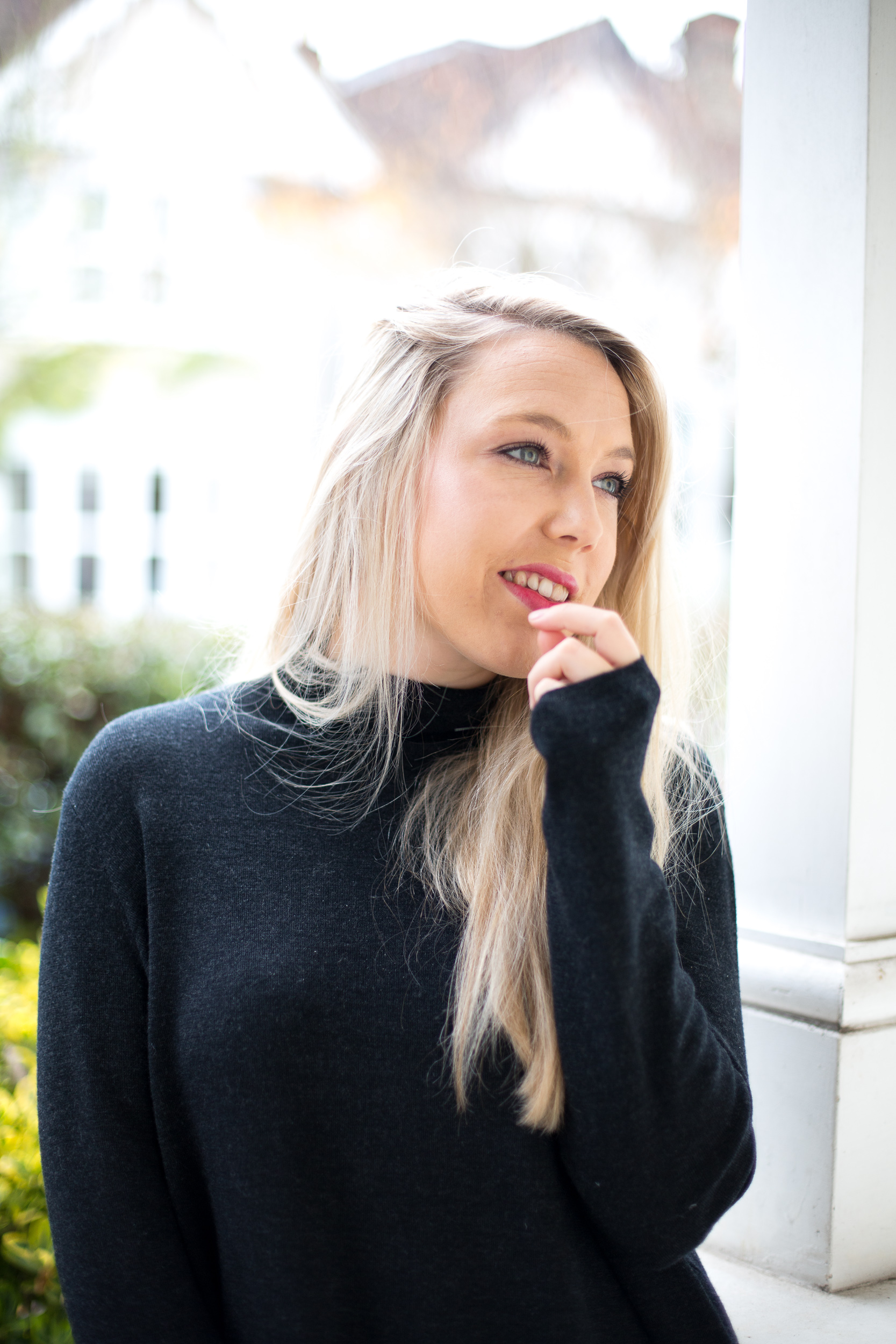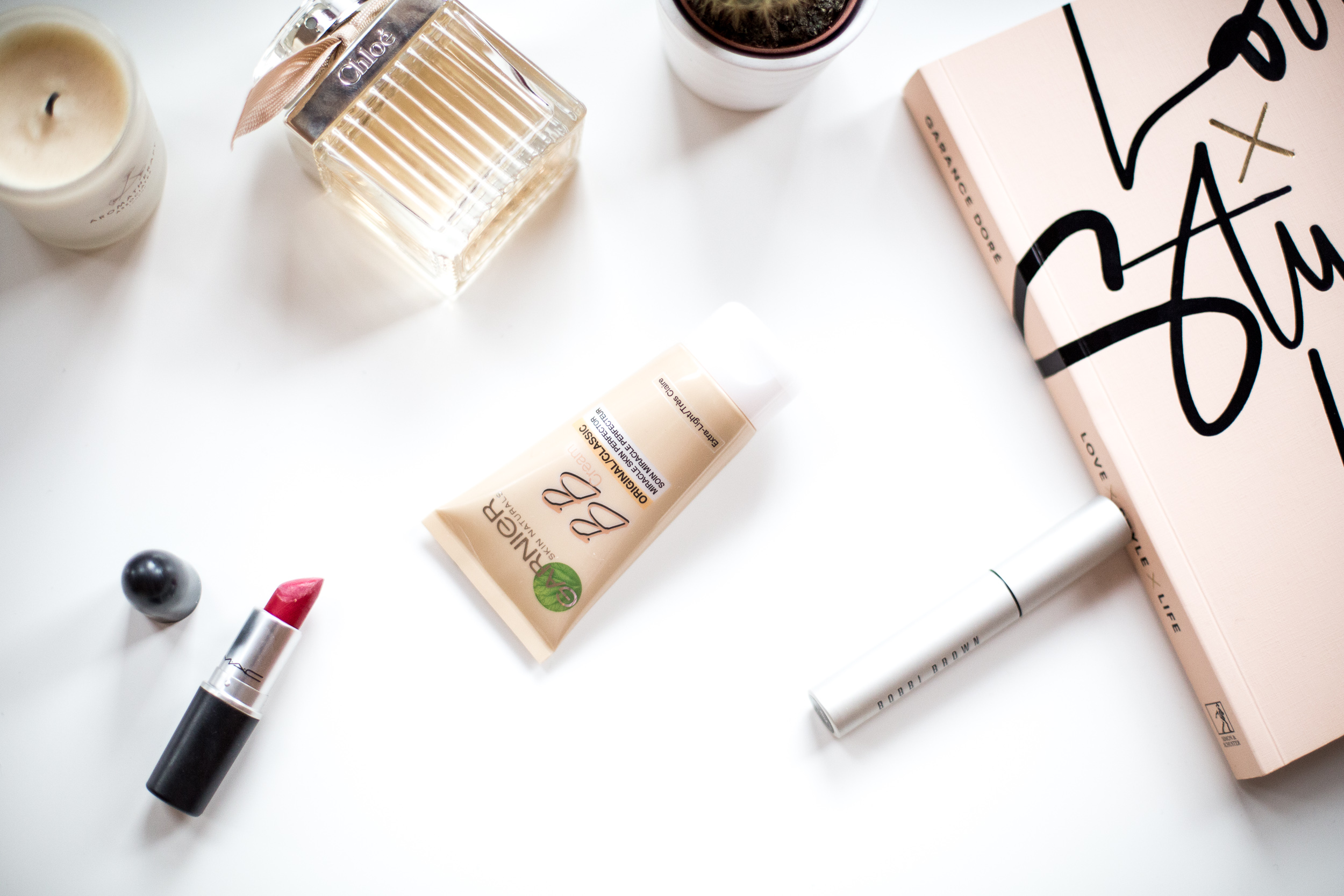 ---
. WIN YOUR OWN GARNIER HAMPER .
If you, like me, embrace the natural English rose look (read: pale skin) during the winter months and fancy trying out Garnier's new extra light BB cream then you're in luck! Garnier are offering you guys the chance to win a special exclusive hamper, you simply just have to tell (or show – Selfie time) @GarnierUK why you love the pale skin look on Twitter & Instagram using the hash tag #bbxlight – Good Luck!
If you fancy buying yourself the BB cream in extra light then you can pick it up here.
---
What's your winter beauty regime? Have you tried Garnier's BB cream yet?