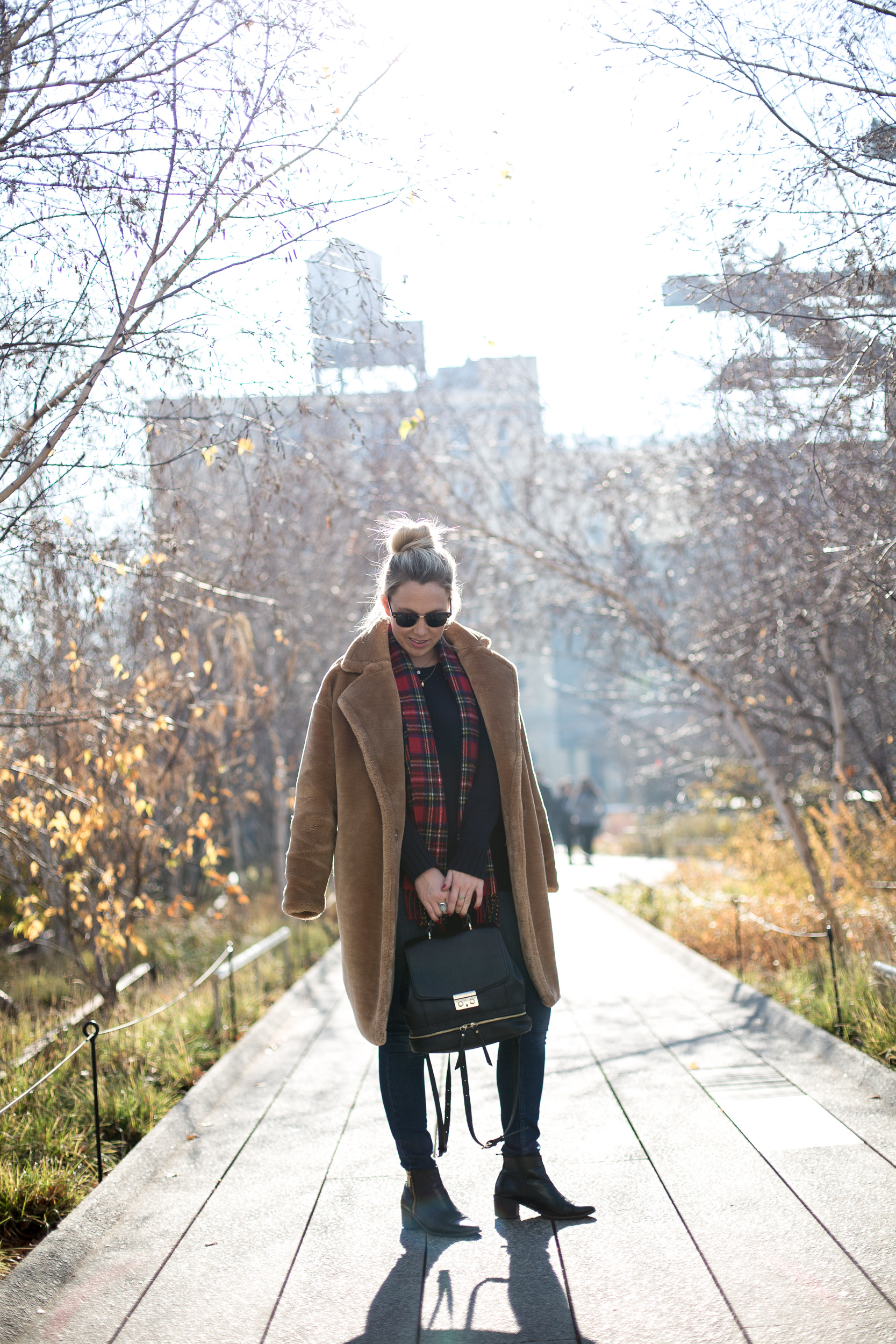 ---
. UPDATING MY WARDROBE WITH SOME REAL NYC FINDS .
---
I adore the festive period, truly I do, but if I'm honest the excessive socialising, eating and drinking is really starting to take its toll on me, not only from a waist line point of view (seriously, things are bad), but also just from a tiredness point of view. I am quite literally shattered. If I let myself, I could nod off right now at my desk … In these moments of utter sleepiness, then my style naturally edges towards comfort & cosiness. And quite naturally my coat of choice always becomes my Paisie teddy coat. The ultimate in comfort & coolness.
---
. MADEWELL JEANS (SIMILAR) . J CREW JUMPER . PAISIE TEDDY COAT (SIMILAR) . KG SERPENT BOOTS . ZARA BACKPACK .
---
This Paisie coat is probably my absolute most favourite coat. It's a little number I got last year when I was working with the up and coming designer, and it's still lived in now! It's the perfect outer layer for cold days, or just days when I'm tired and need something cosy! I teamed the coat with my new Madewell jeans & J Crew knit jumper whilst I was away in NYC, the ultimate comfort look for our last day, when tiredness & jet lag had well & truly hit.
Tonight I'm going to give myself a rest, Christmas movies, fire on & a cosy dinner at home. Sometimes it's the simplest of things, and at this time of year a night in is a real luxury!