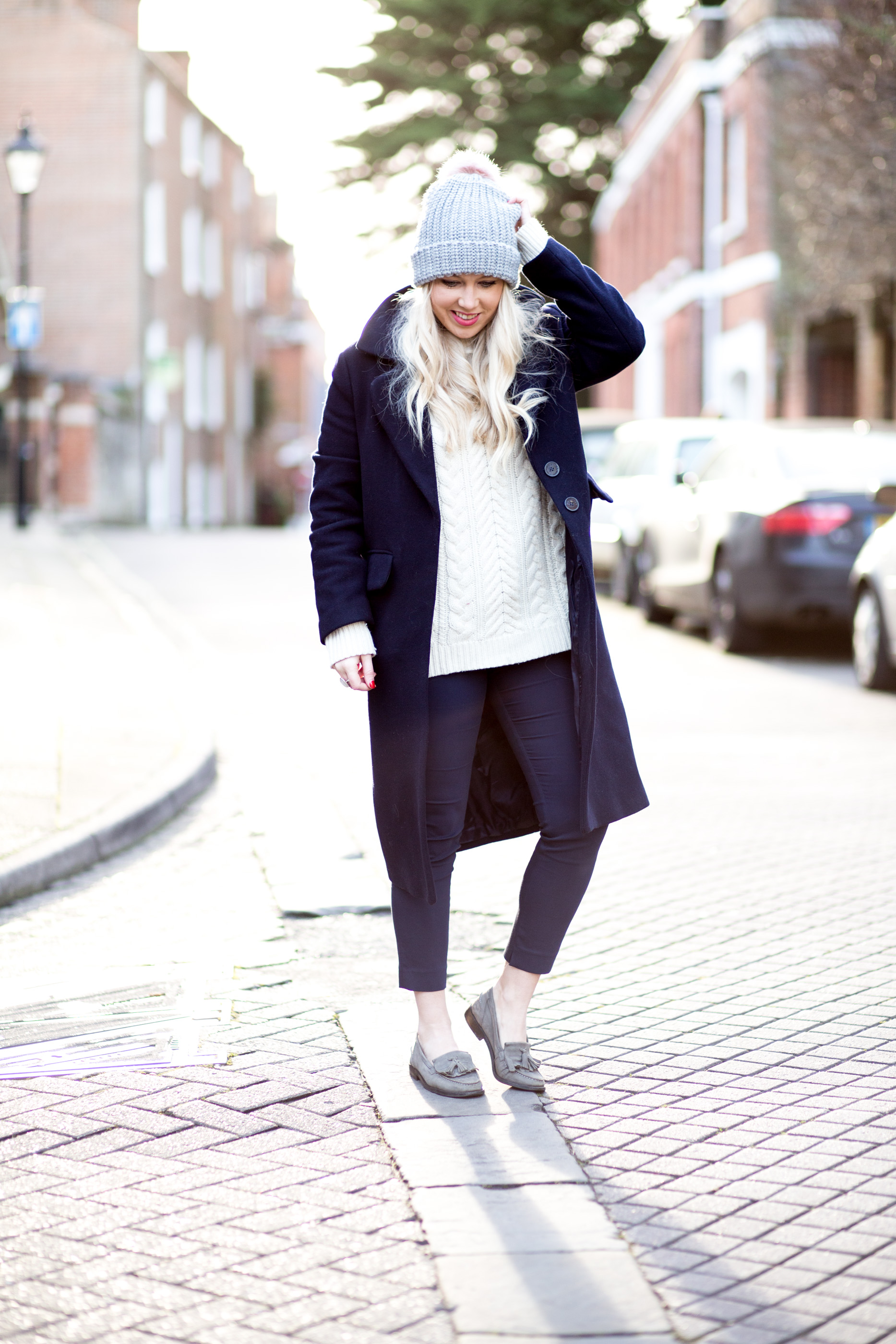 ---
THE CHRISTMAS AFTERMATH
---
Well Christmas has been and gone, and what a magical little whirlwind it was again this year. Christmas is my favourite time of year, from the return of toffee nut lattes in starbucks, festive lights that twinkle around the villlage and Christmas parties and events to celebrate the festive period, to of course the big day itelf with gifts for loved ones, delicious Christmas dinner and jus time spent relaxing and enjoying time with your family. It's just the perfect time of year in my opinion.
In years gone we've had the perfect white winter to boot (and that really is a treat) but this year England has decided to give us Summer round II (I mean it's probably the same temperature now as it was this summer right?), so wrapping up in my winter warmers has been toned down a little … even a wooly hat is a push!
---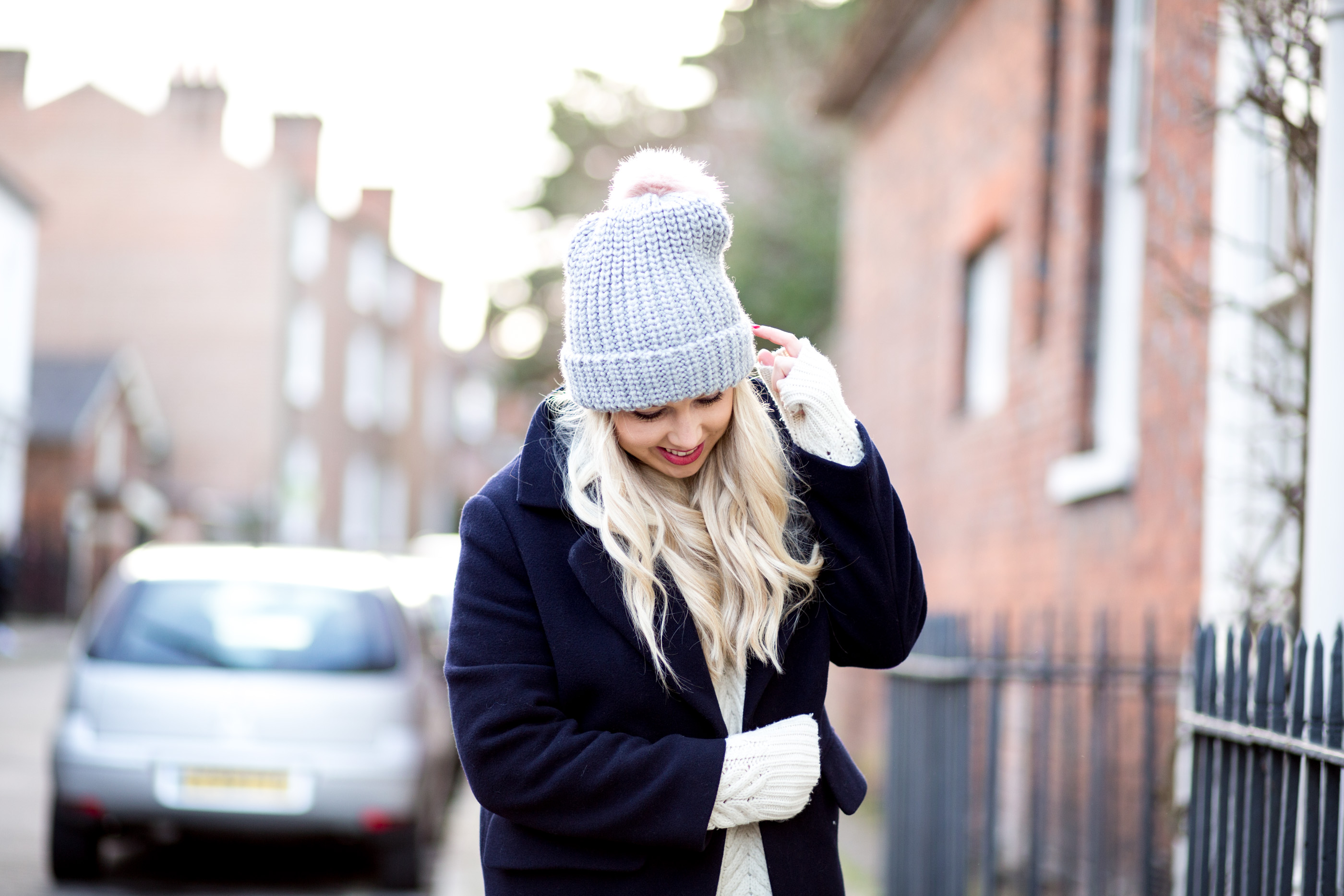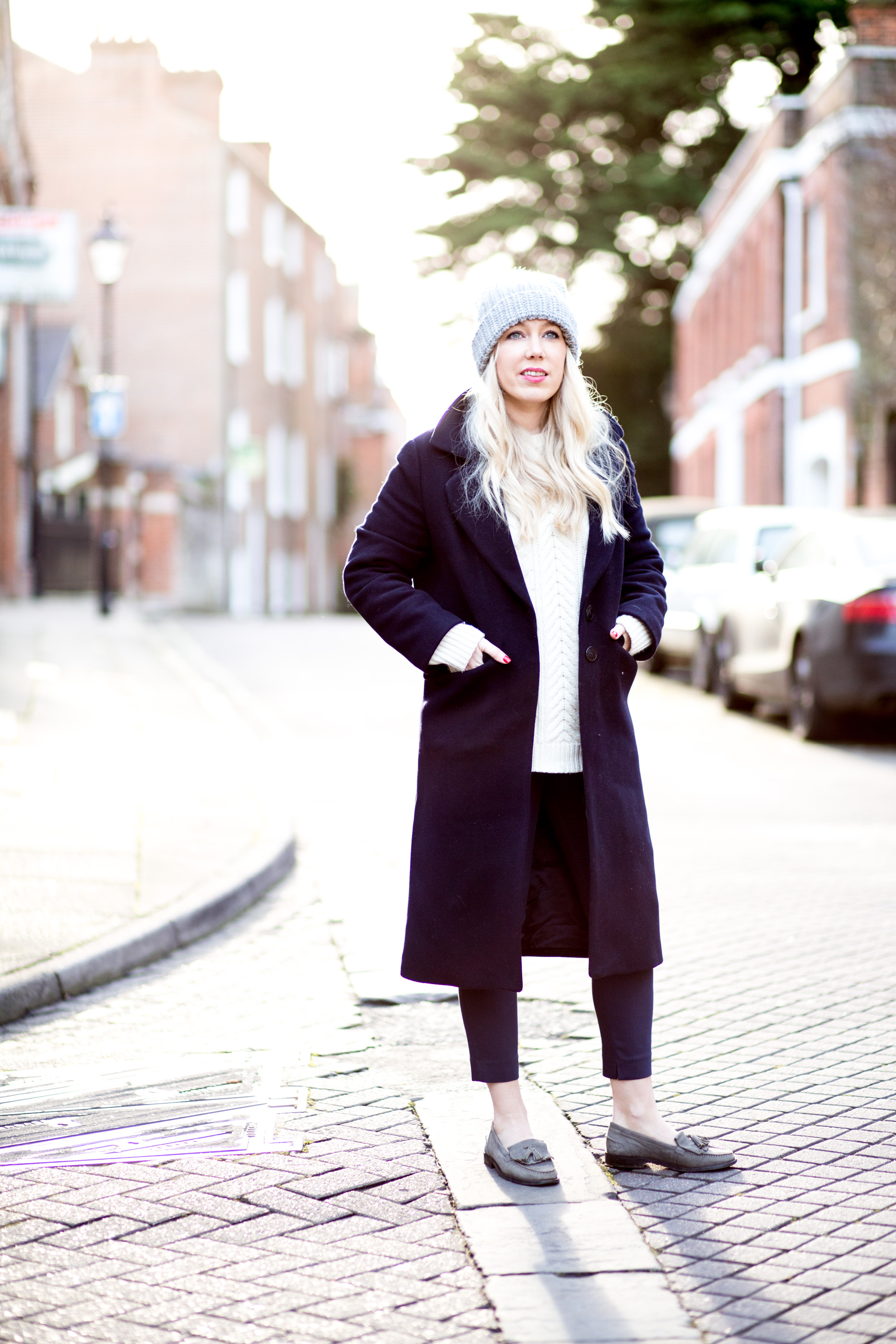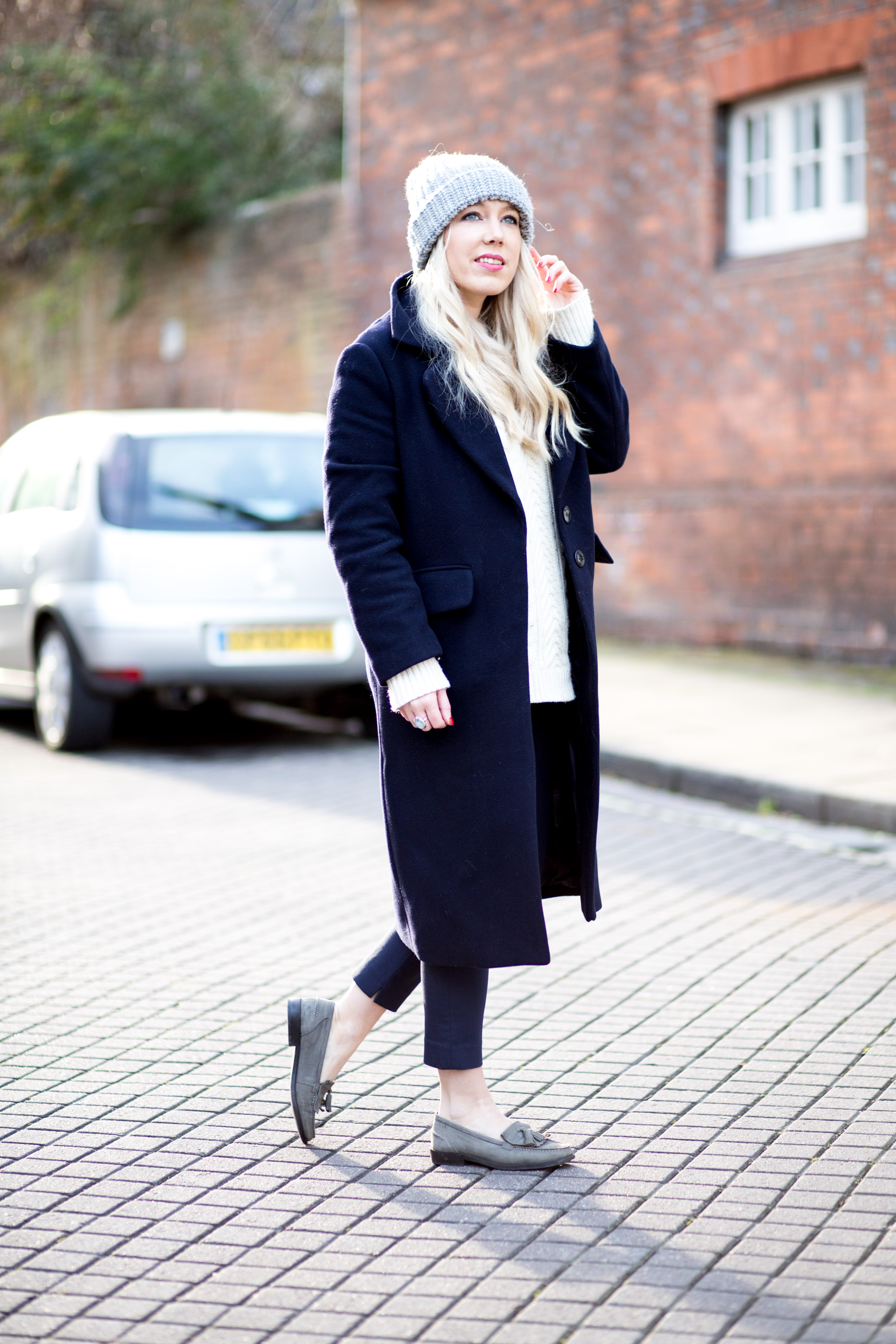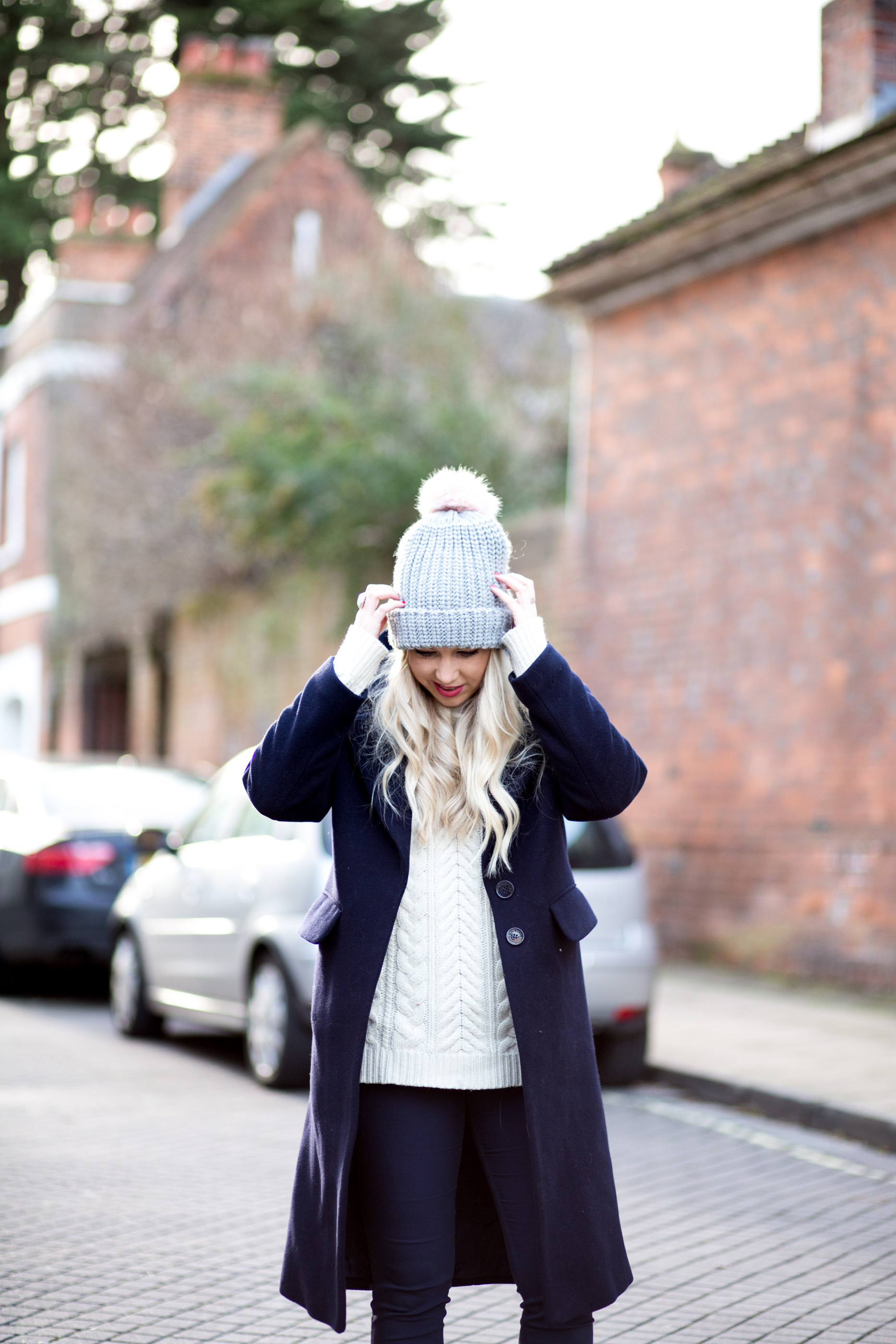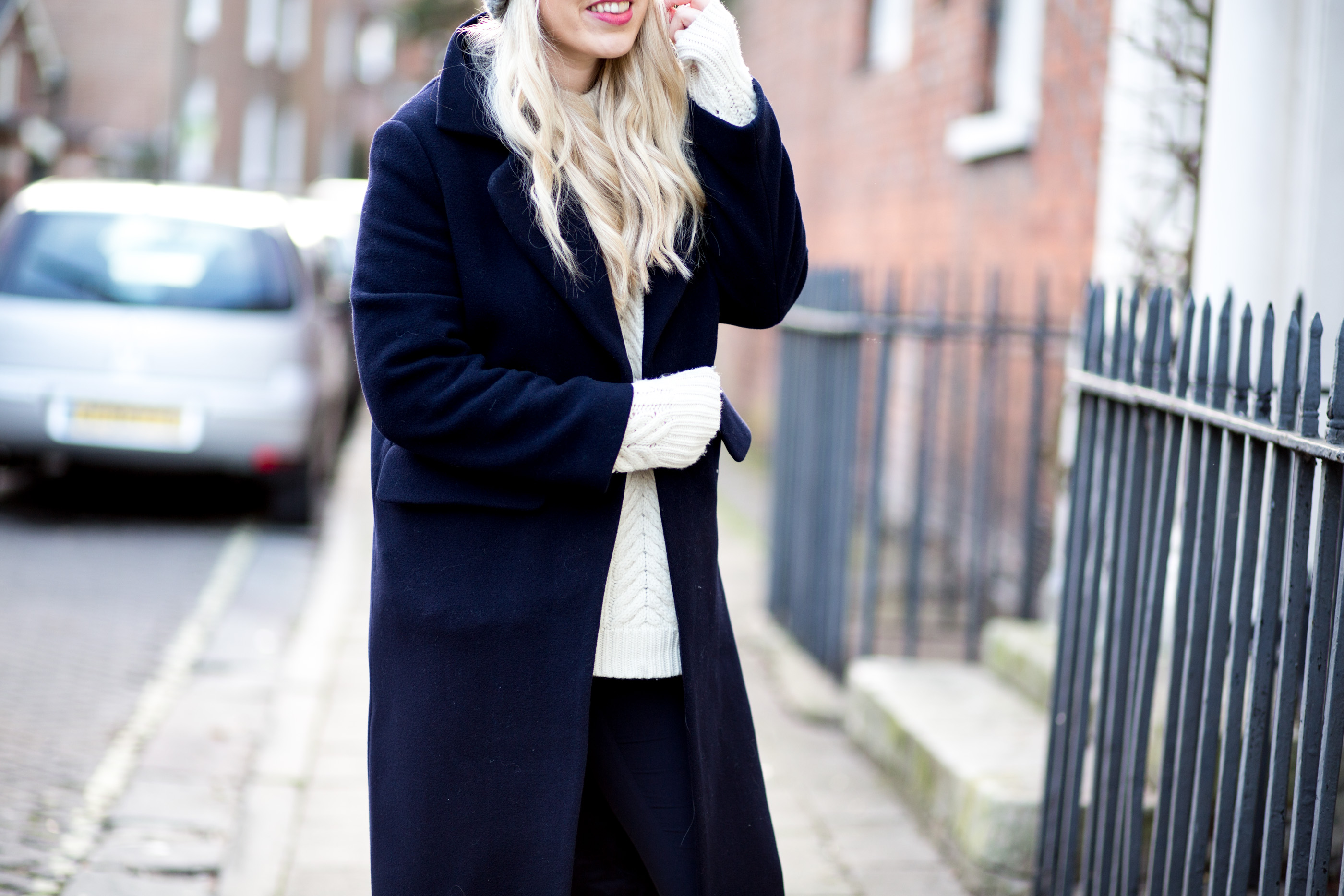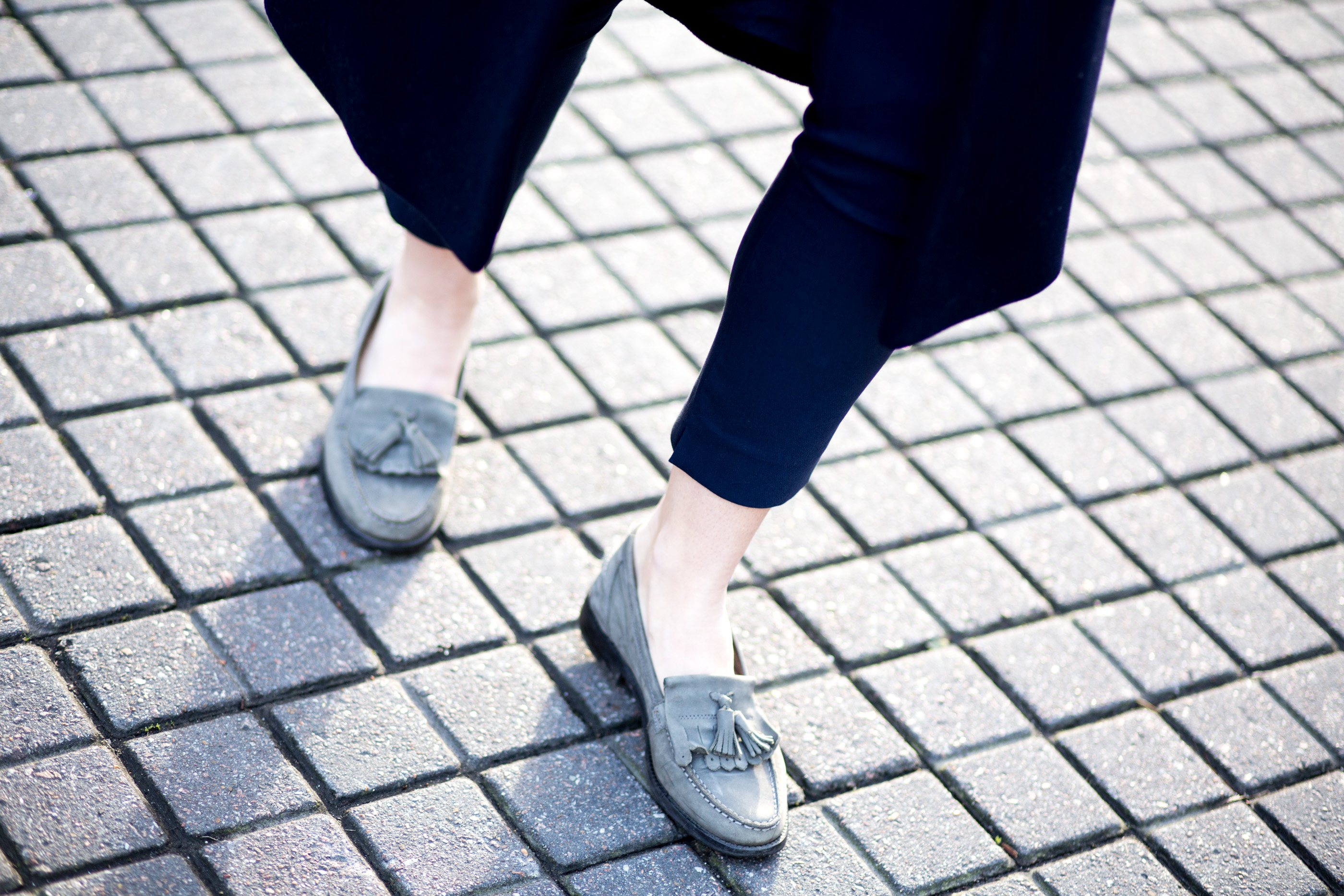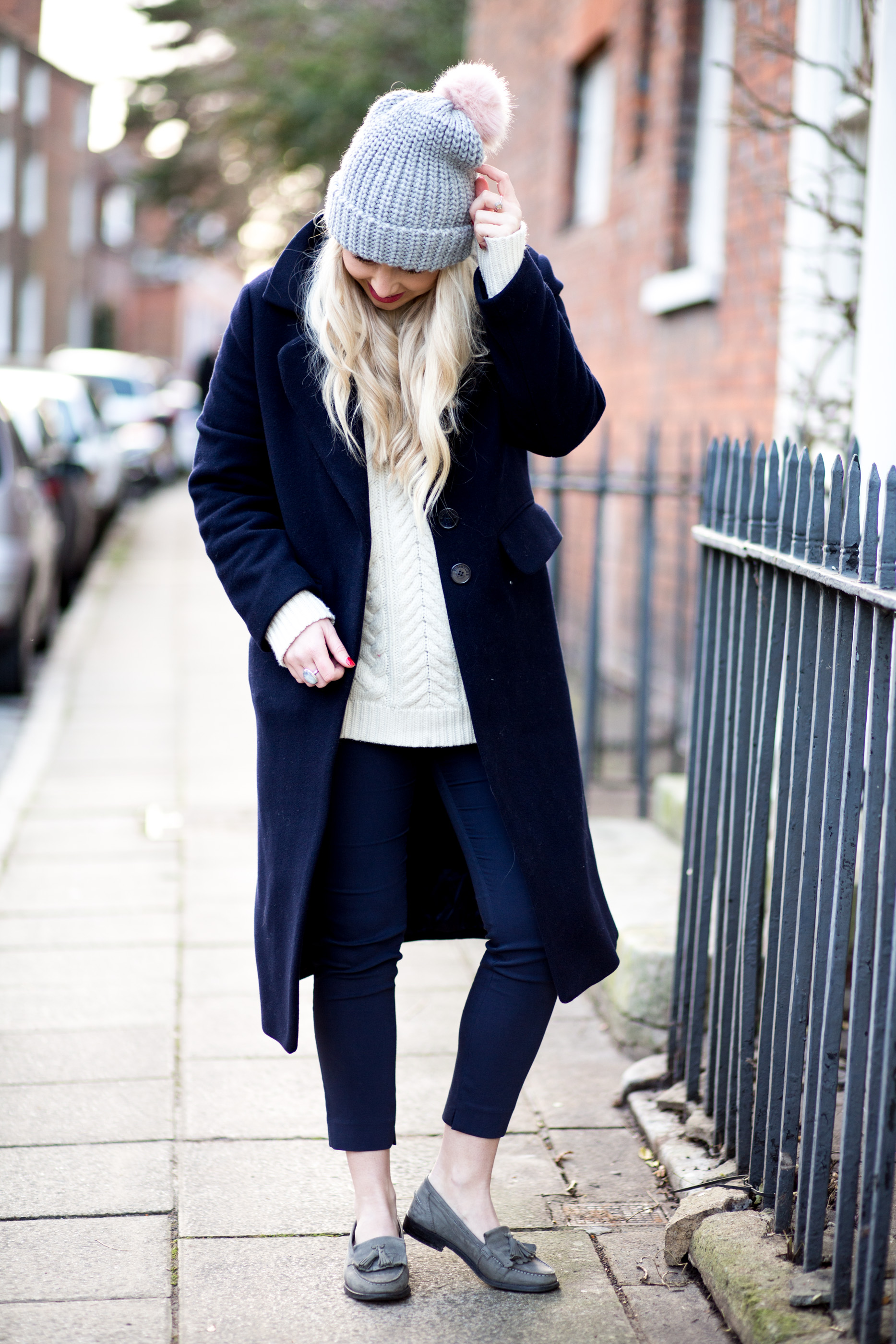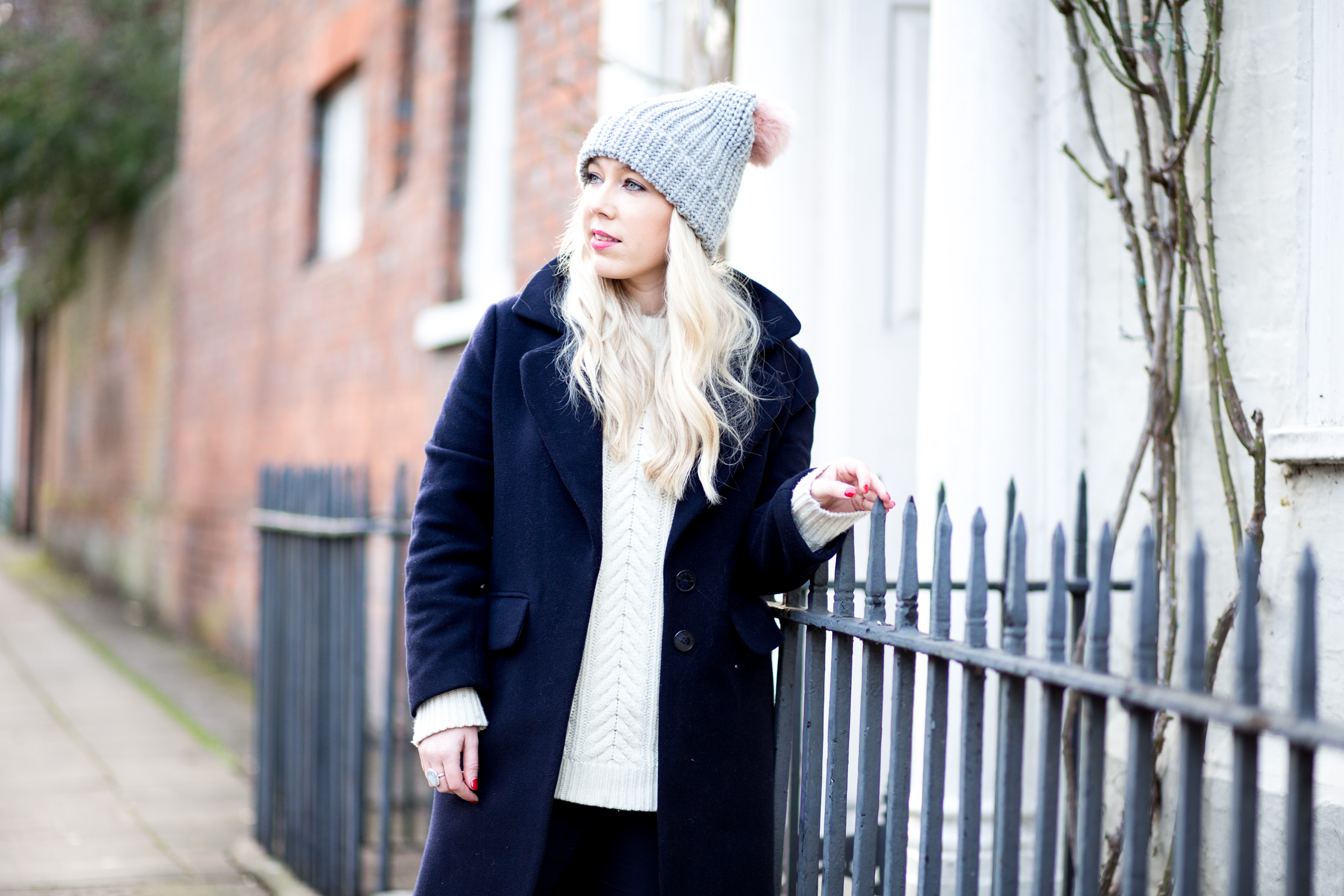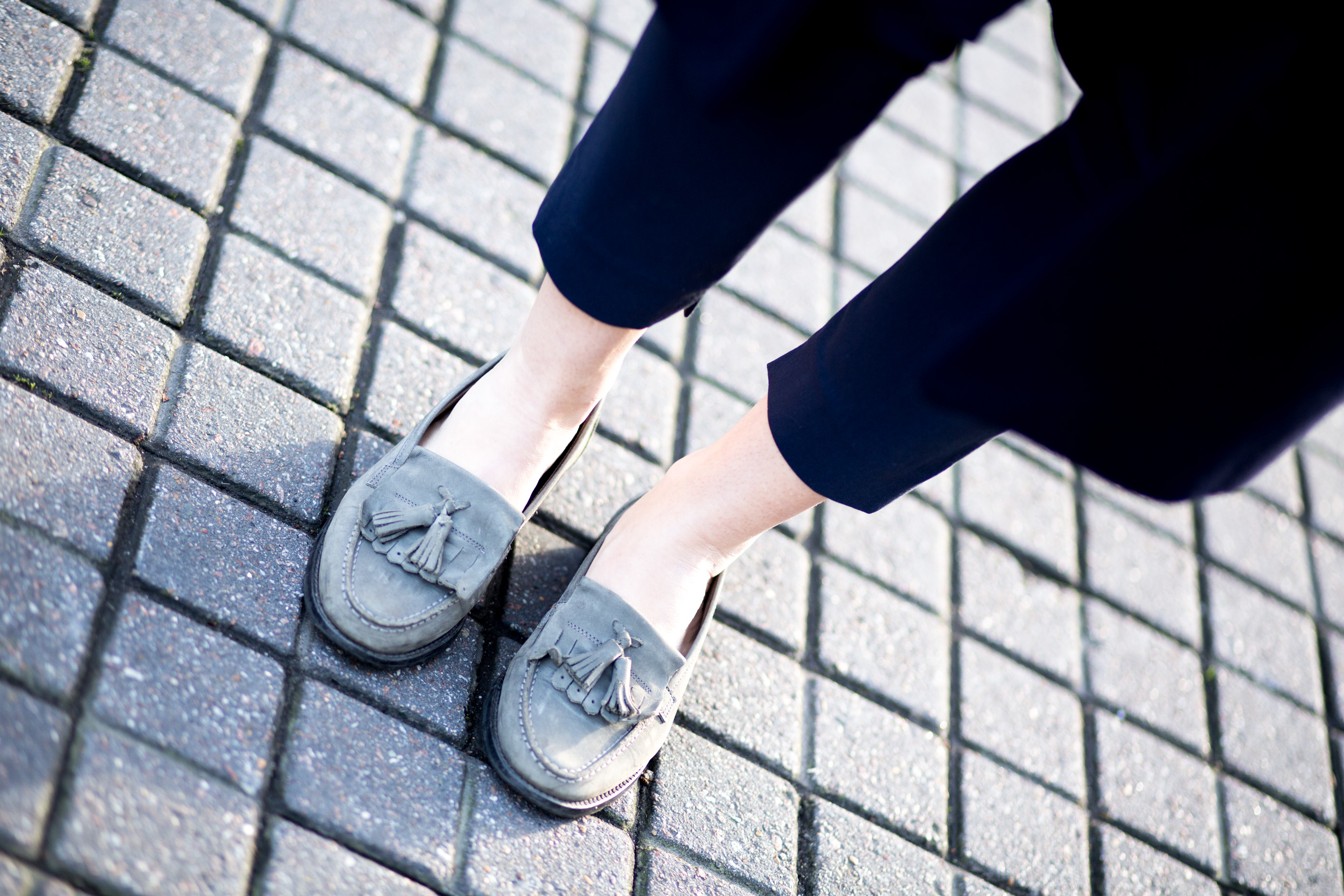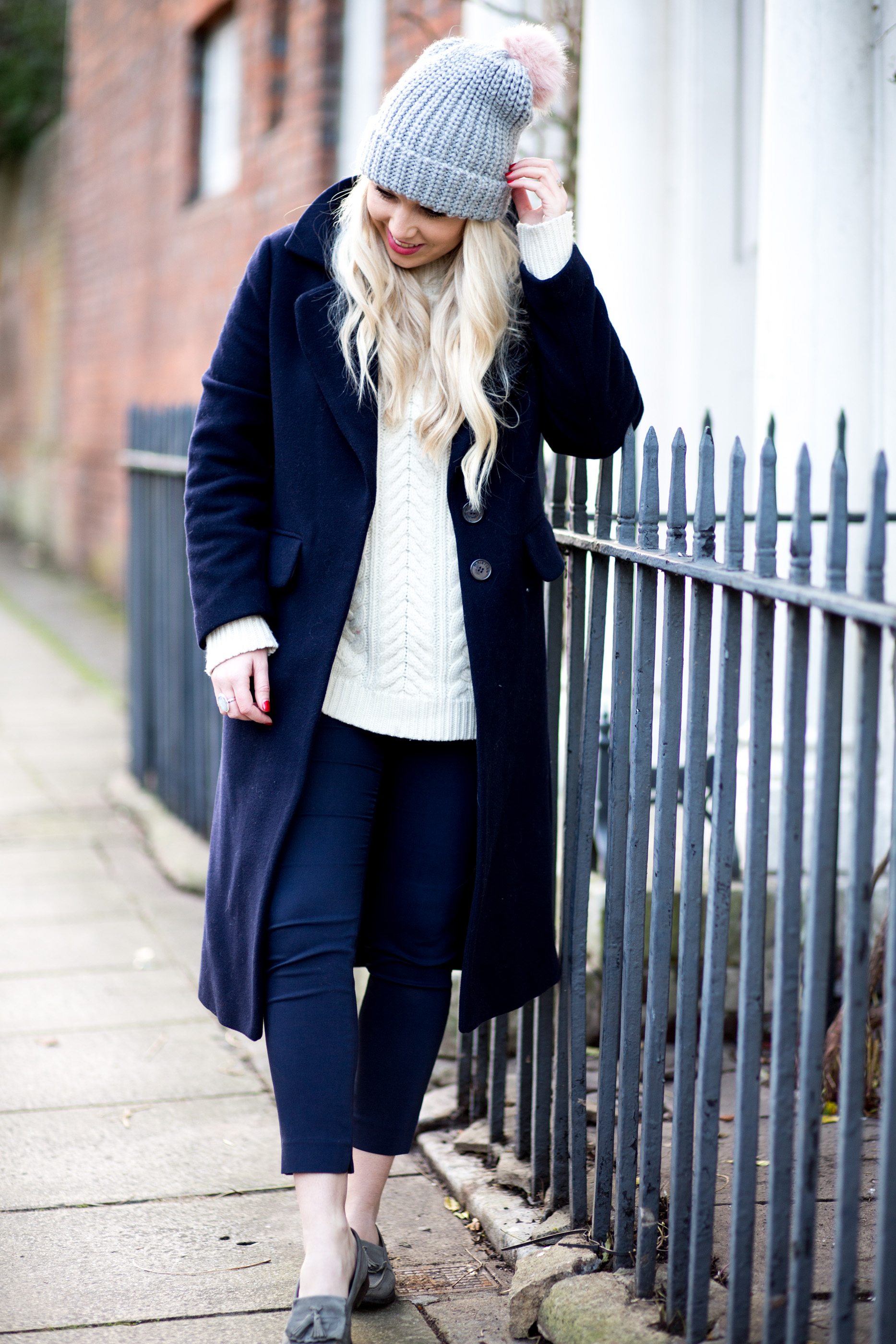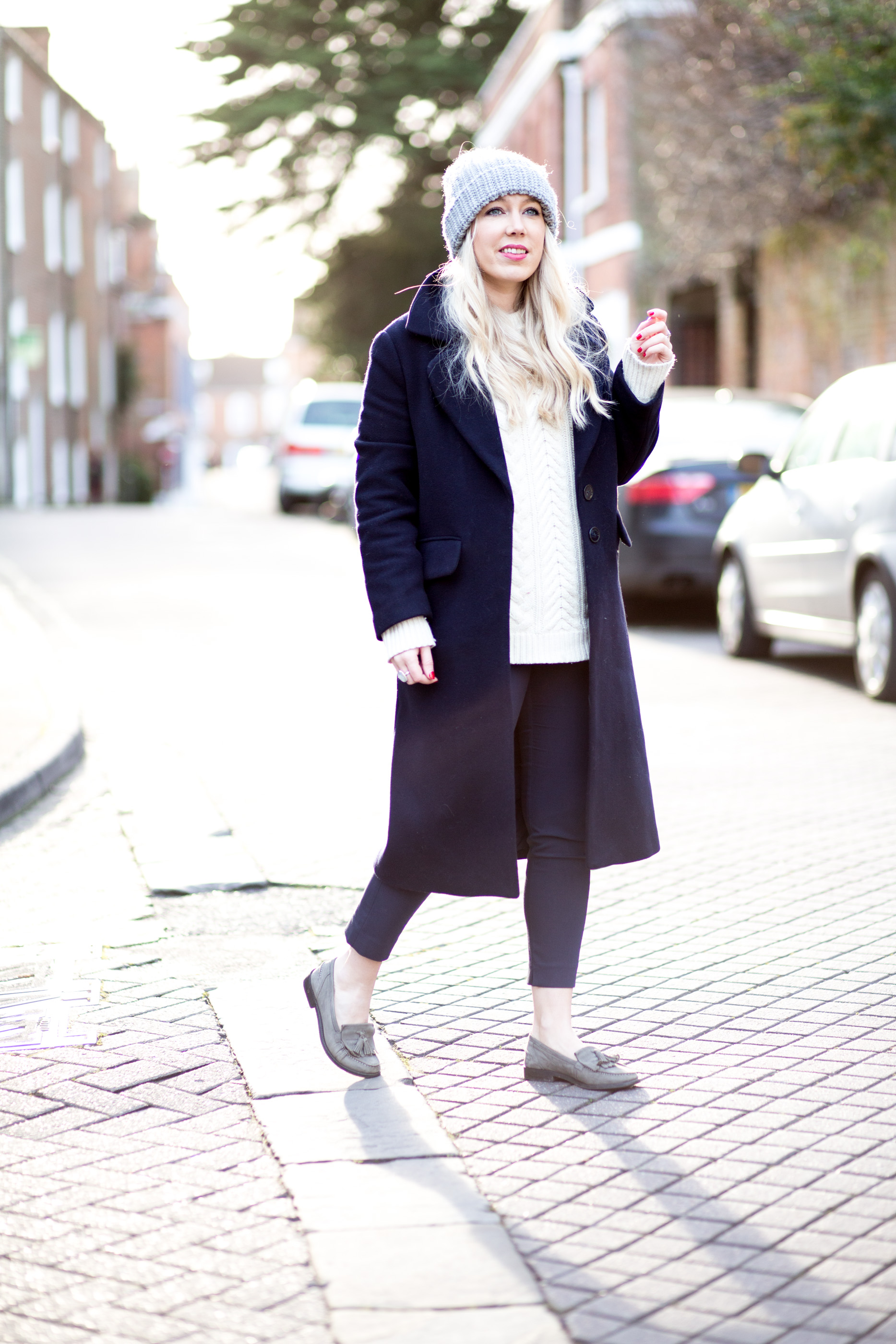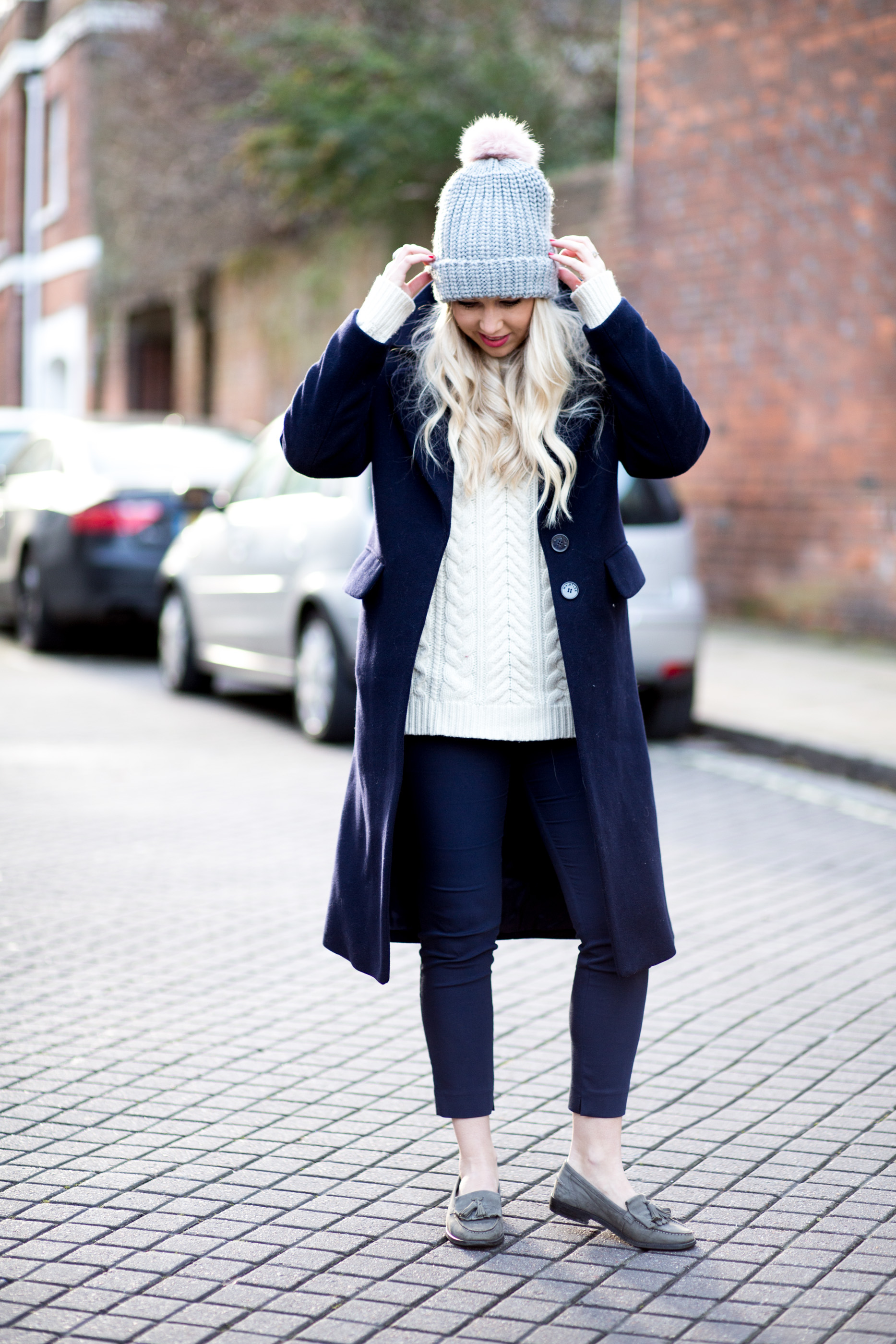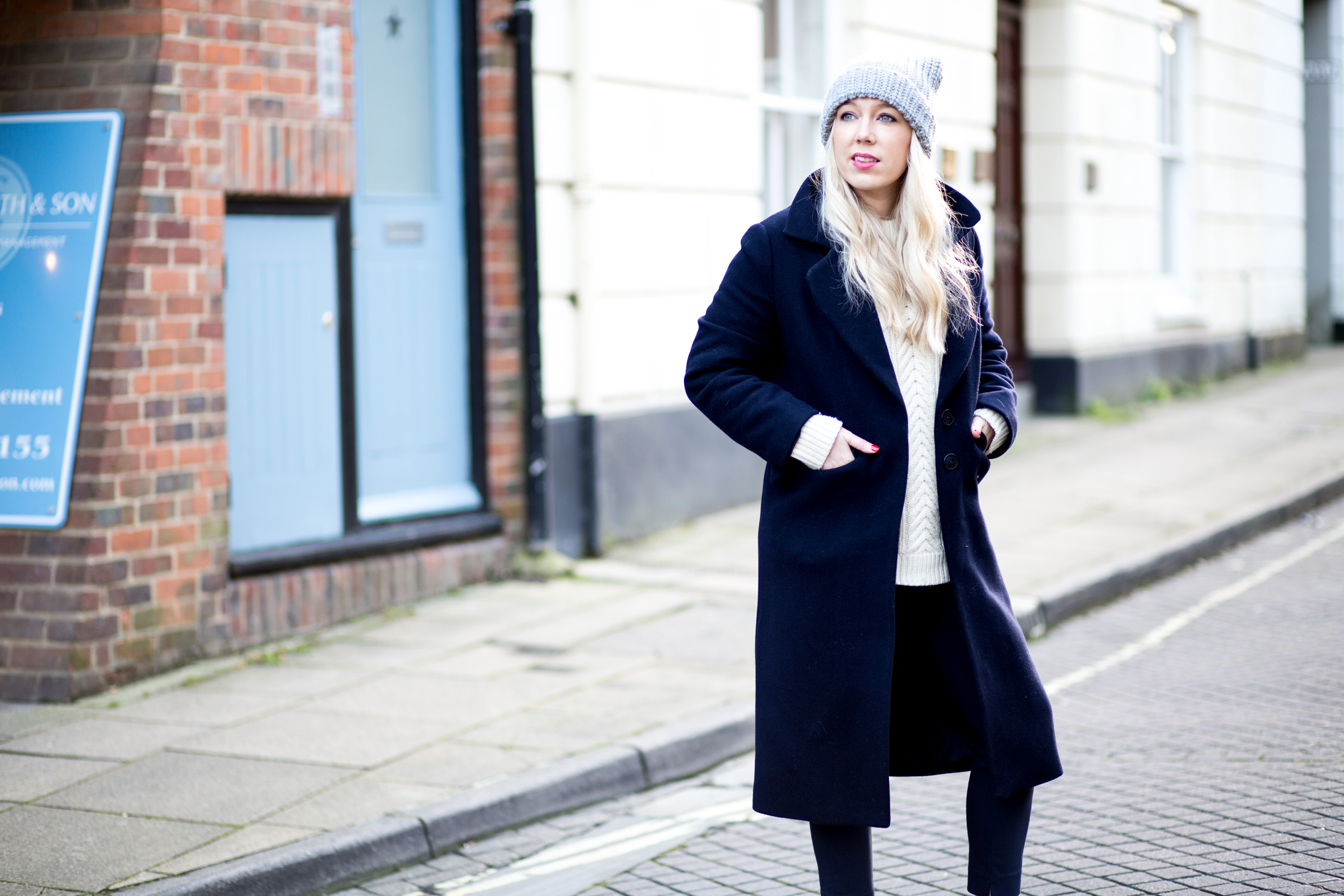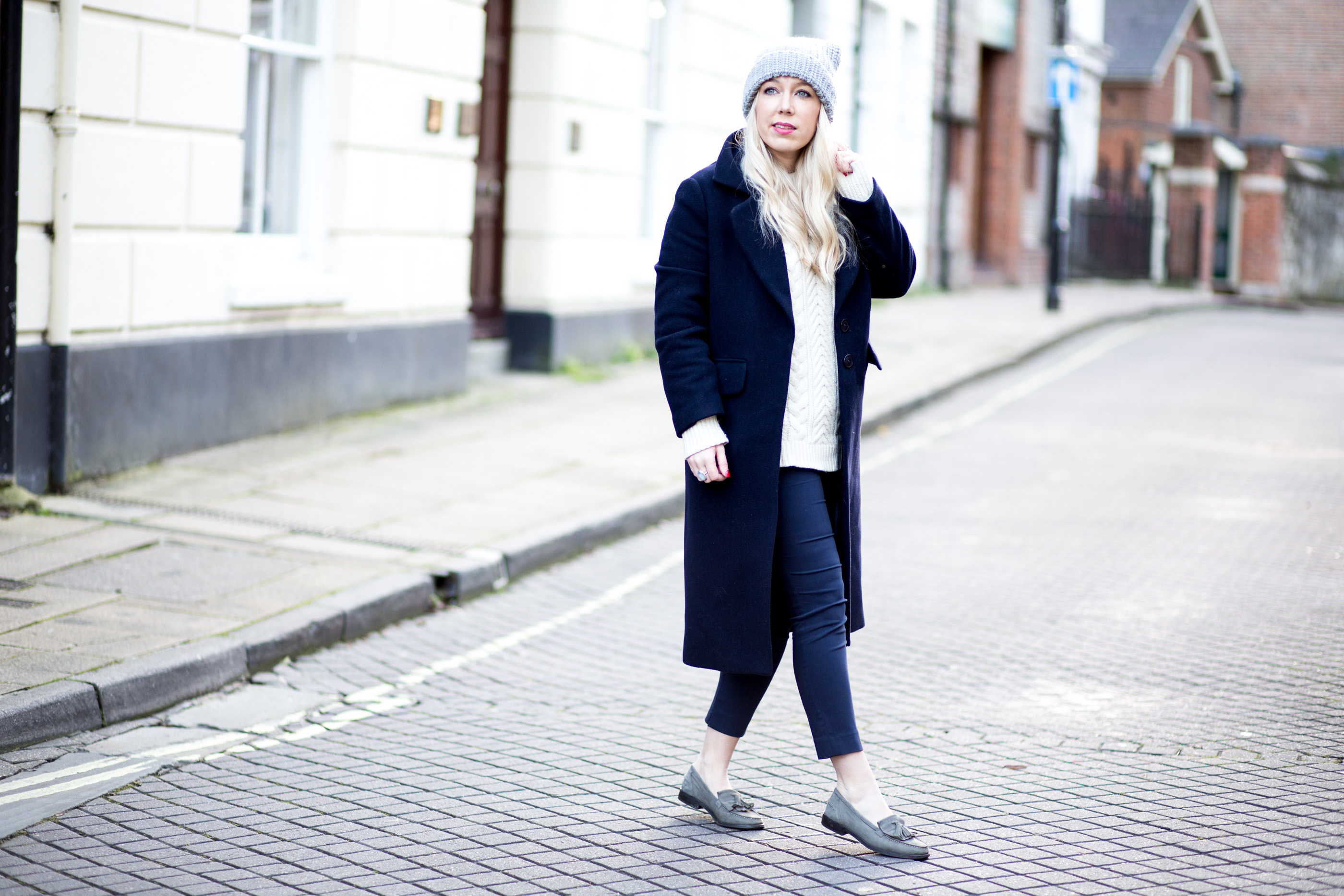 ---
. WHISTLES MAGGIE WOOL COAT . WHISTLES NAVY TROUSERS . RAG & BONE KNIT . RUSSEL & BROMLEY LOAFERS . ACCESSORIZE WOOL HAT .

---
So rather than my new fur Reiss gilet (which is patiently waiting for a cold enough moment to make it's debut), and my chunky winter boots, i'm sporting loafers & a classic wool coat. The only sign of winter truly, is my wooly hat. A purchase I made pre-empting the winter weather, but has been left rather redundent since.
This ensemble is the sort of thing I've been living in this winter, a classic colour combination, and a comfortable fit. My Whistles trousers which I picked up in the Summer have managed to hold out all winter so far too, they look great as a duo with my new wool coat, and I borrowed my sisters Russel & Bromley loafers to finish things off. Although I have to say Santa spoilt me rotten this year and so I now have my very own black leather pair which i'll be showcasing soon no doubt.
How was your Christmas and Boxing day? Did you have a wonderful time?