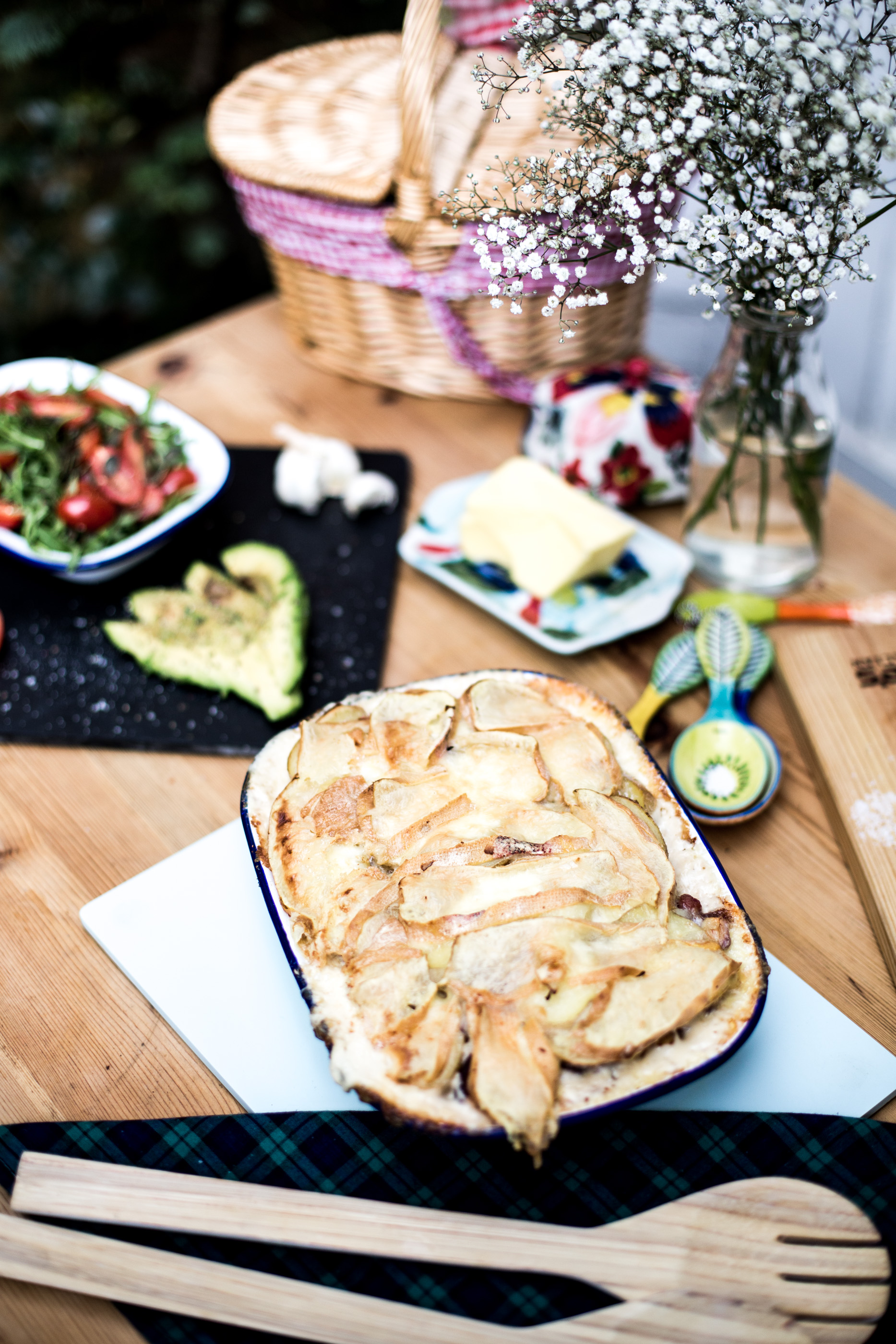 ---
Create a little gluten free comfort food, courtesy of the Savoyarde
---
I've been so excited to start sharing more foodie recipes with you on my blog, i'm a huge food lover and am always eating out and creating my own dishes at home too, and I thought it was about time I started sharing more of those with you! I've not really talked about this much before, but i'm actually highly gluten intolerant and so have to live a pretty much gluten free life (apart from times when I can't refuse my gluten favourites), which means I'm always creating and looking for seriously yummy gluten free dishes!
When it comes to comfort food that is often pretty tricky, but that's why I love potatoes so much, not only are they gluten free but they can also be cooked SO many ways, always providing me with the perfect hearty, healthy gluten free ingredient.
Often we see potatoes as a side, but for me, it's often the heart of the meal, and today I wanted to share one of my favourite gluten free comfort dishes with you, a dish that I always enjoy on the mountains when i'm skiing, but wanted to create at home too … tartiflette, the infamous dish courtesy of the Savoyarde.
---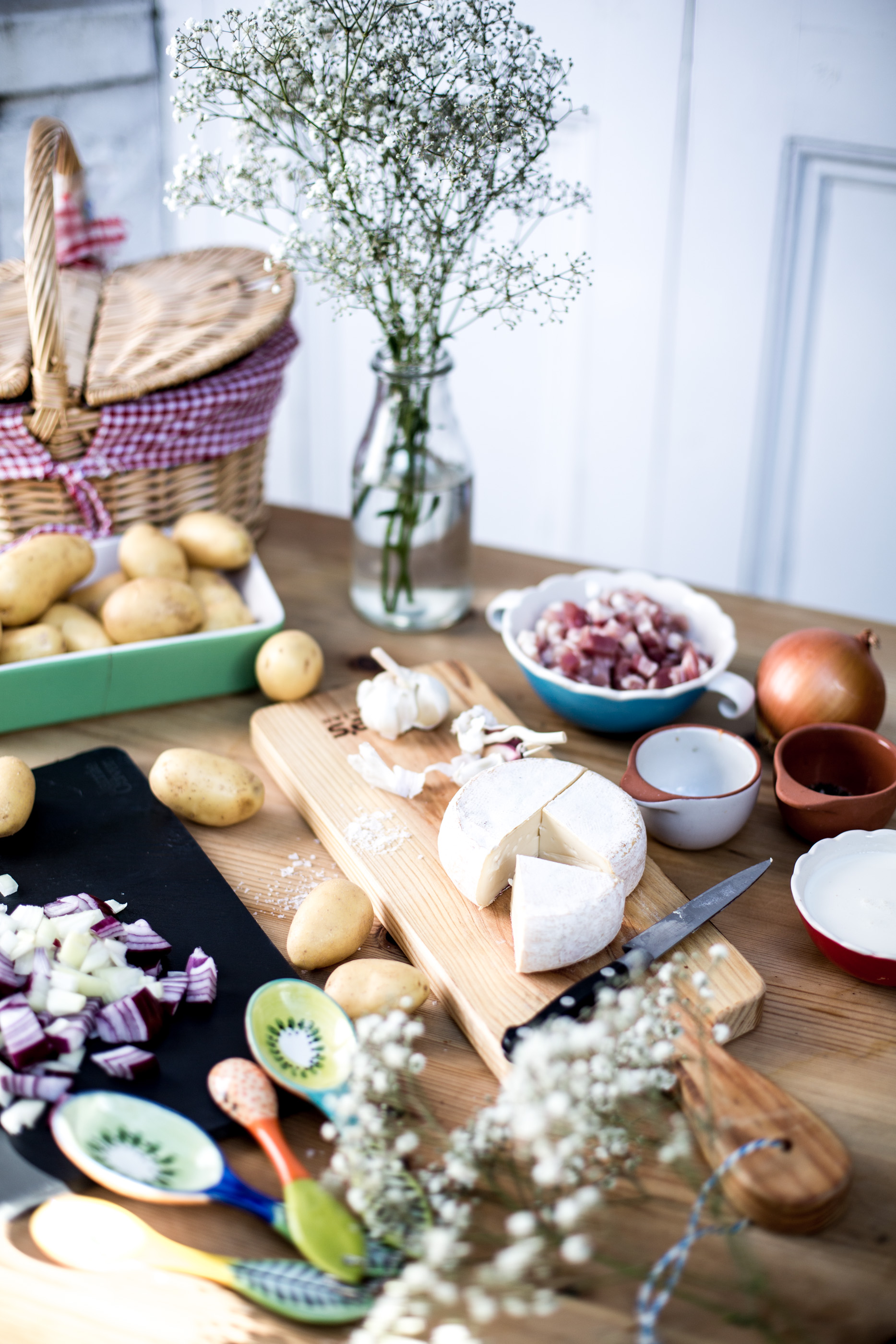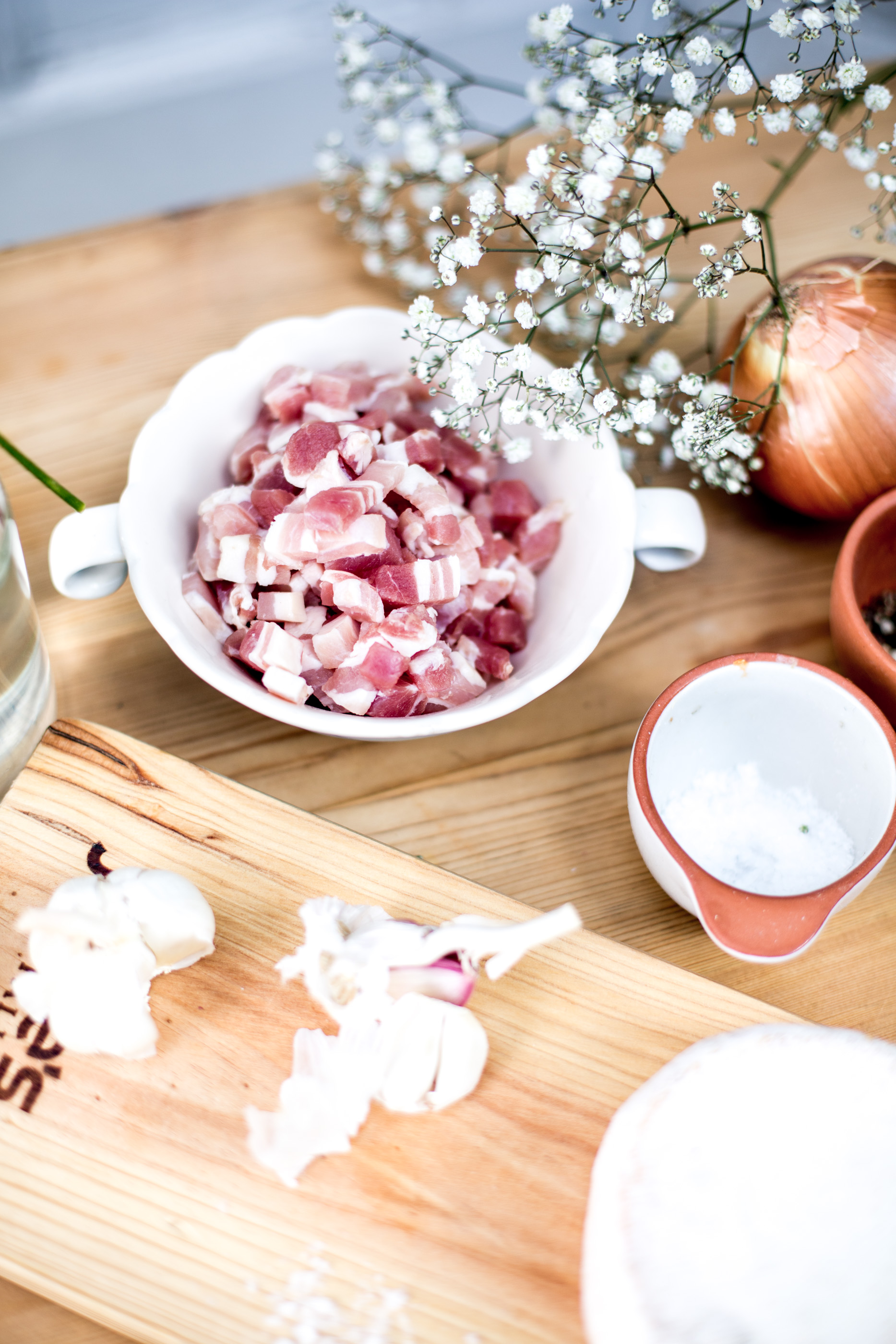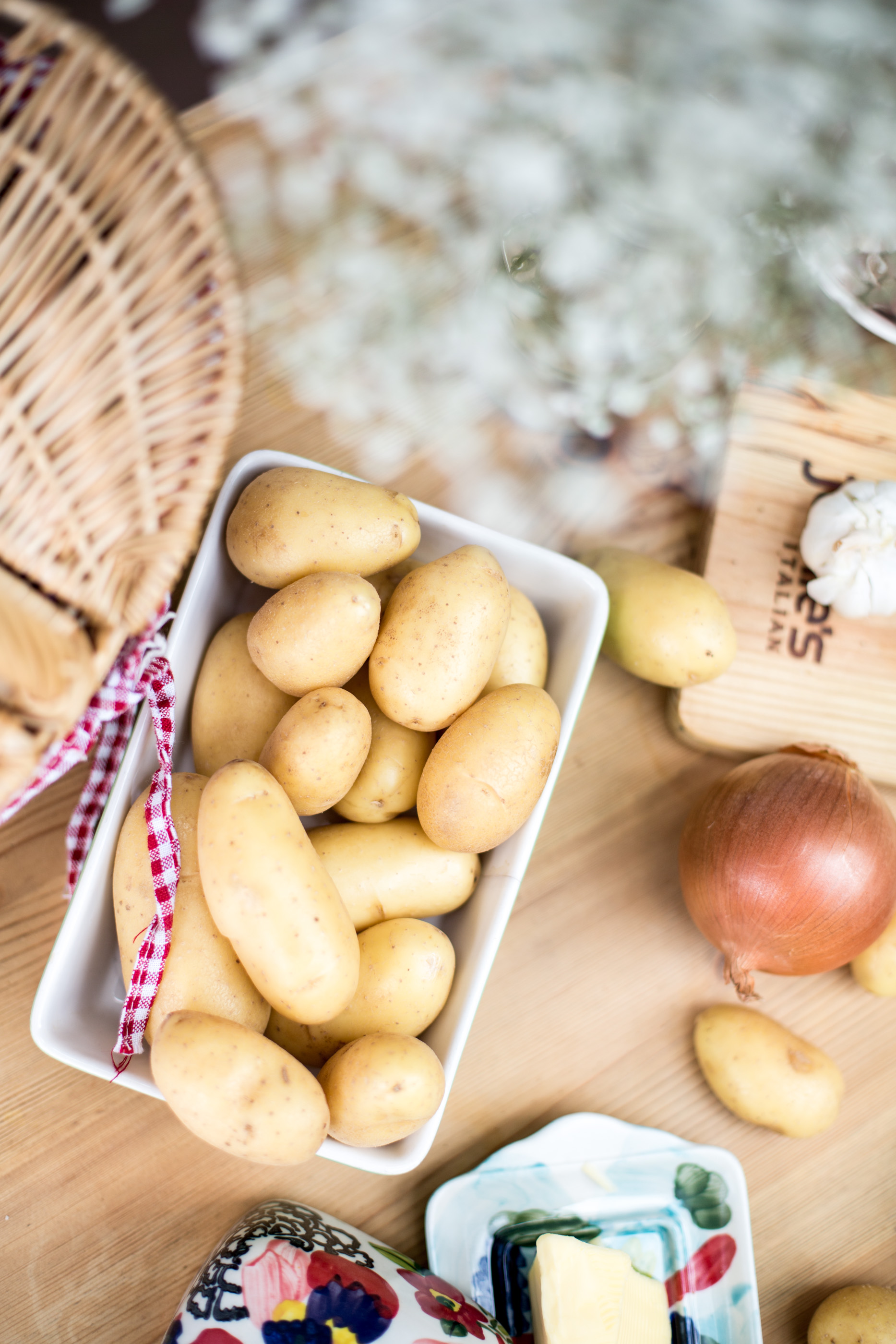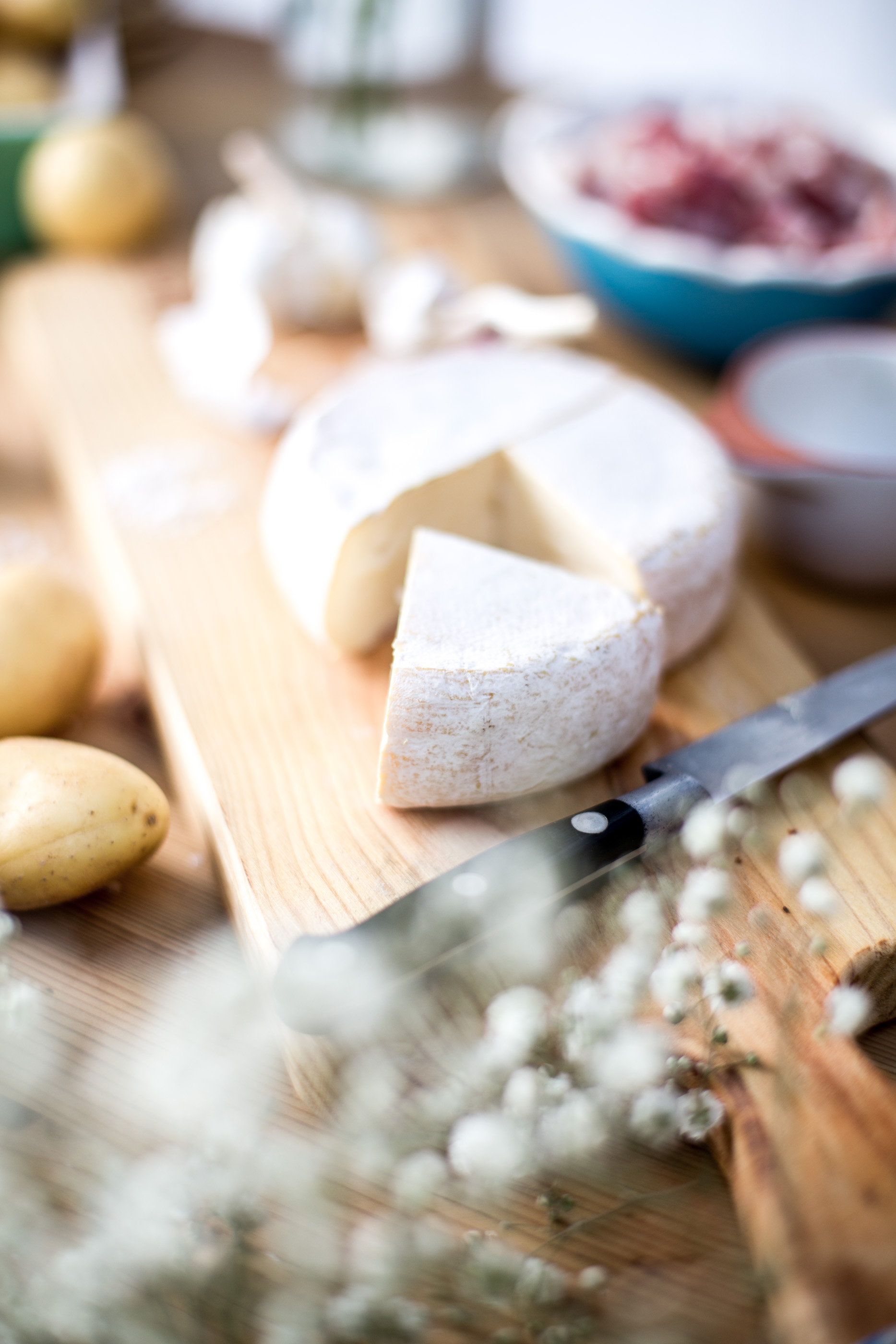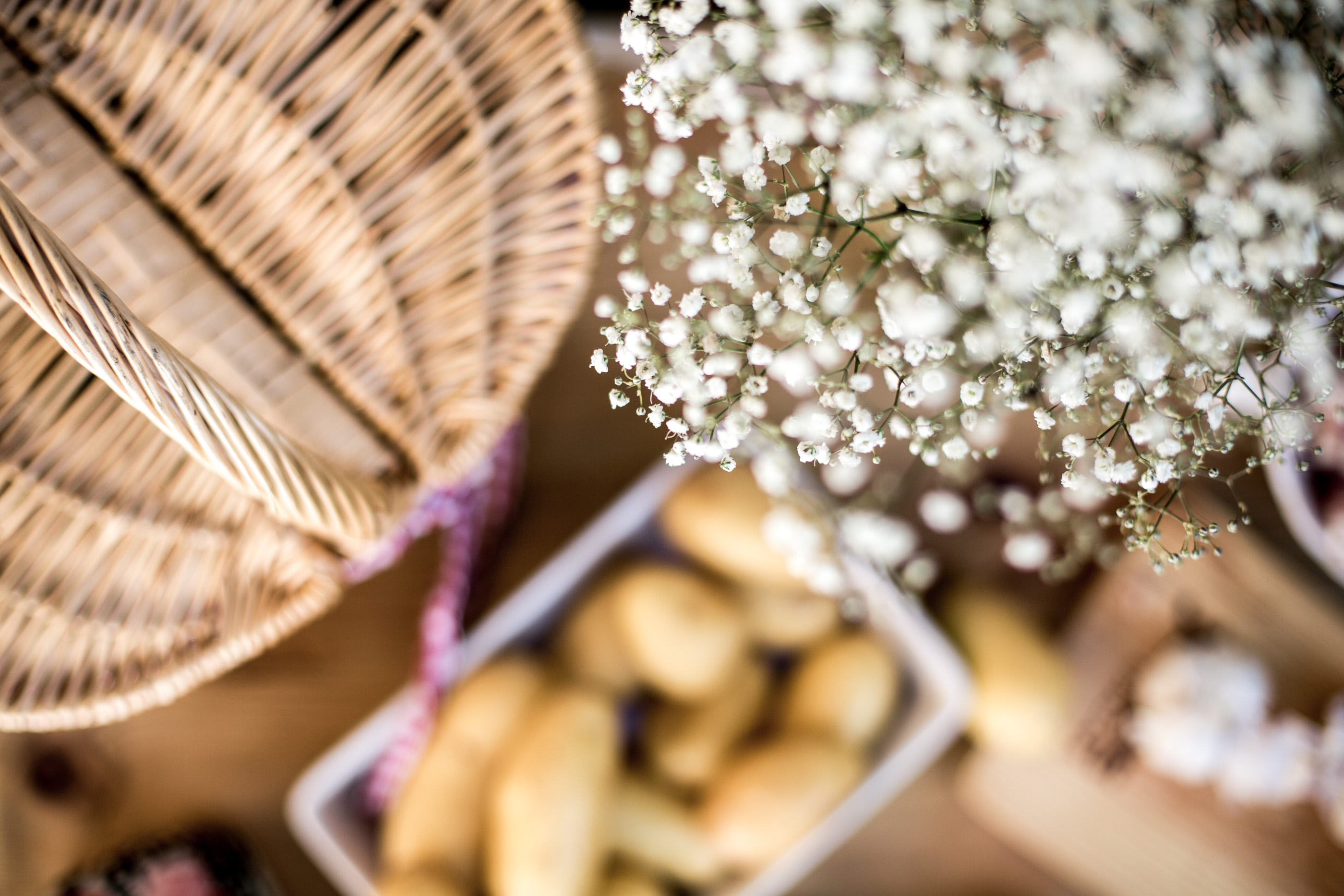 ---
HOW TO MAKE THE PERFECT TARTIFLETTE
Cooking Time: Est. 30 mins | Serving Size: Est 4 | Calorie Information: Est. 0 Kal
---
Ingredients:
1kg Charlotte potatoes
250g bacon lardons
2 onions (1 red, 1 white)
2 garlic cloves
200ml double cream (or creme fraiche)
Sea salt and freshly ground black pepper
1 whole Reblochon cheese (cut down the middle)
How to make it:
1. Preheat the oven to  200C/400F/Gas 7.
2. Boil your potatoes, then season and fry your onions, garlic and lardons.
3. Once the potatoes are boiled, drain them and slice them up.
4. Layer the potatoes in your baking dish, with the onions, lardons & bacon.
5. Once you've filled the dish pour over your 200ml of cream.
6. Finish the dish by layering on top your two halves of reblechon cheese.
7. Bake in the oven for 15 minutes & then serve with a delicious garden salad.
---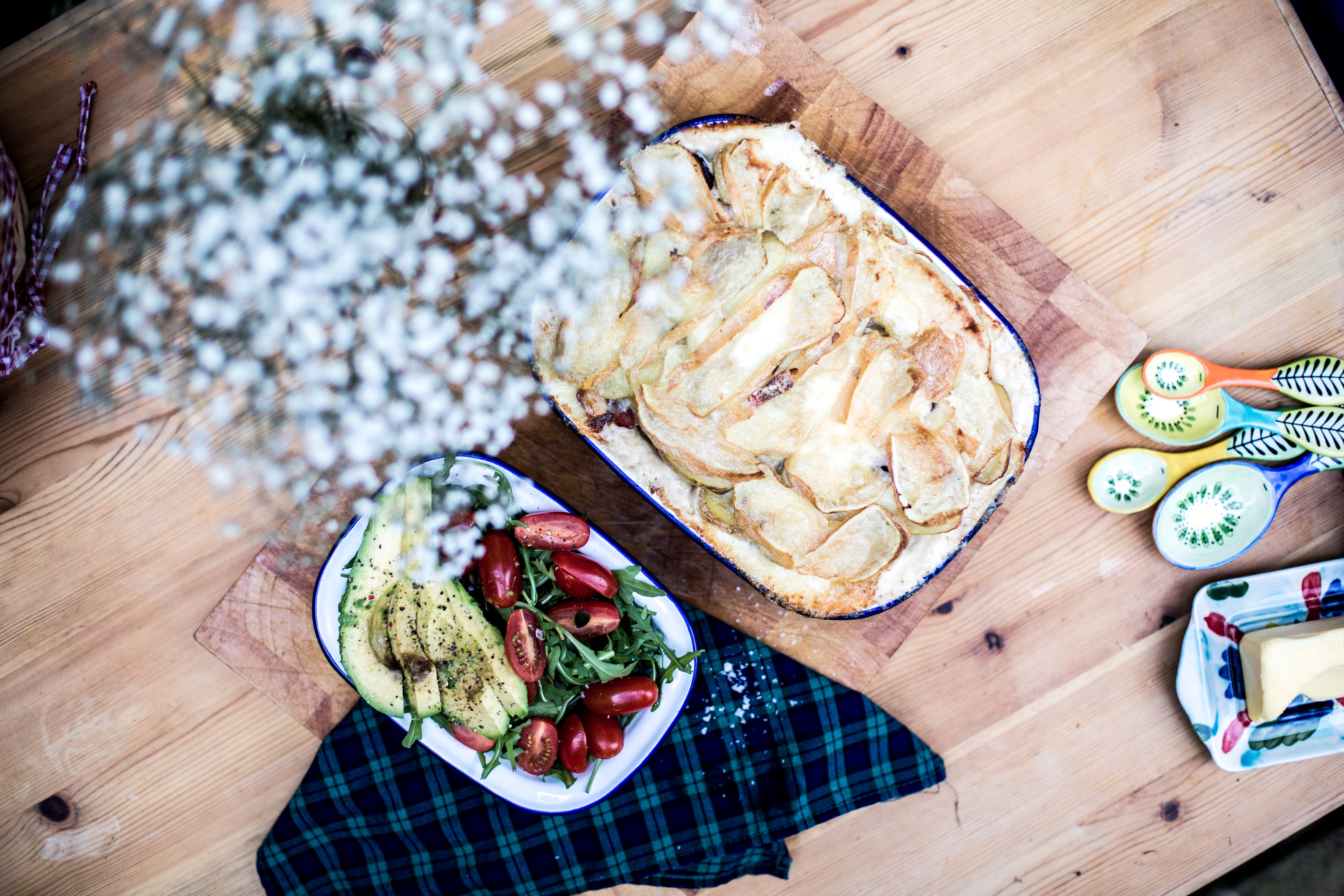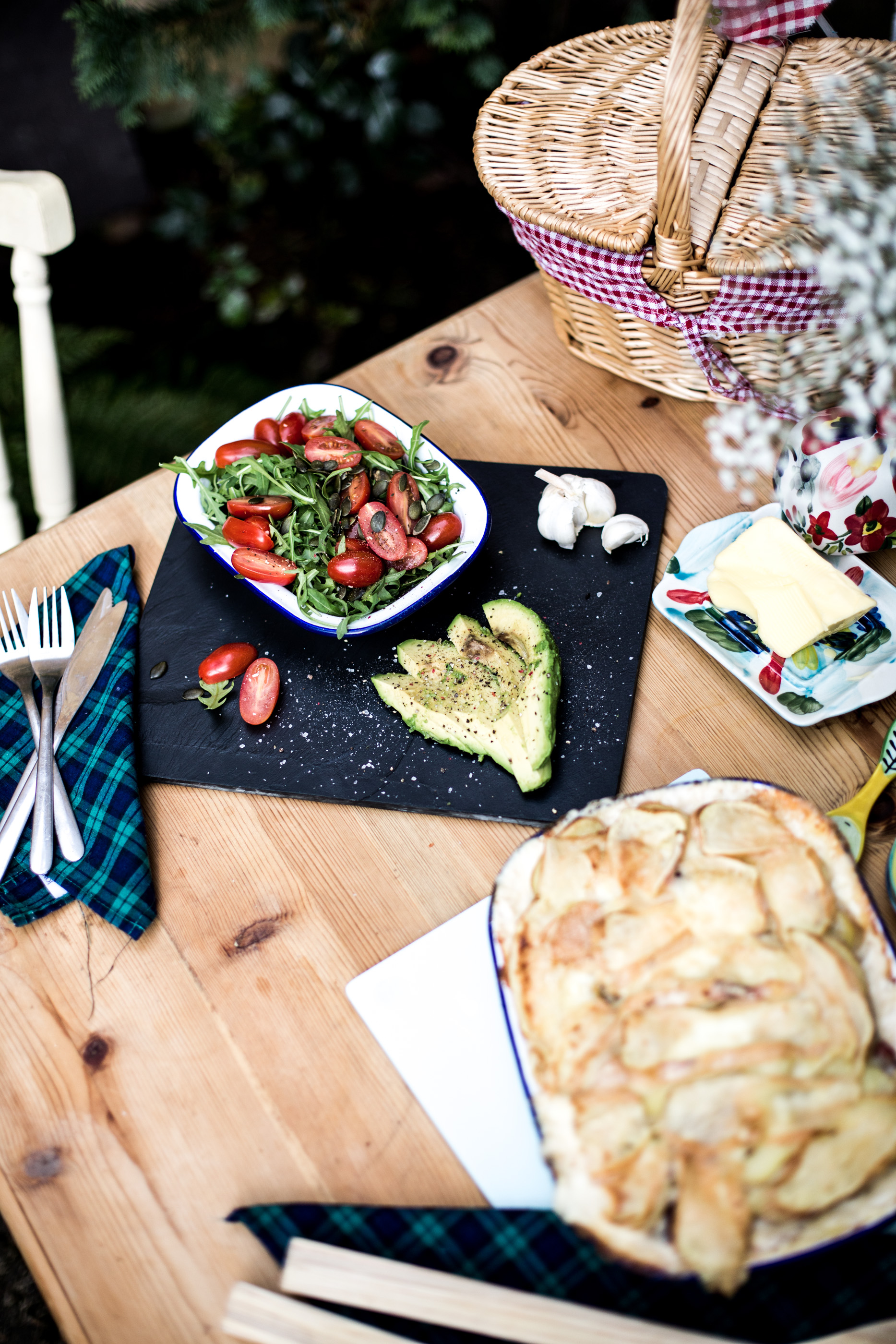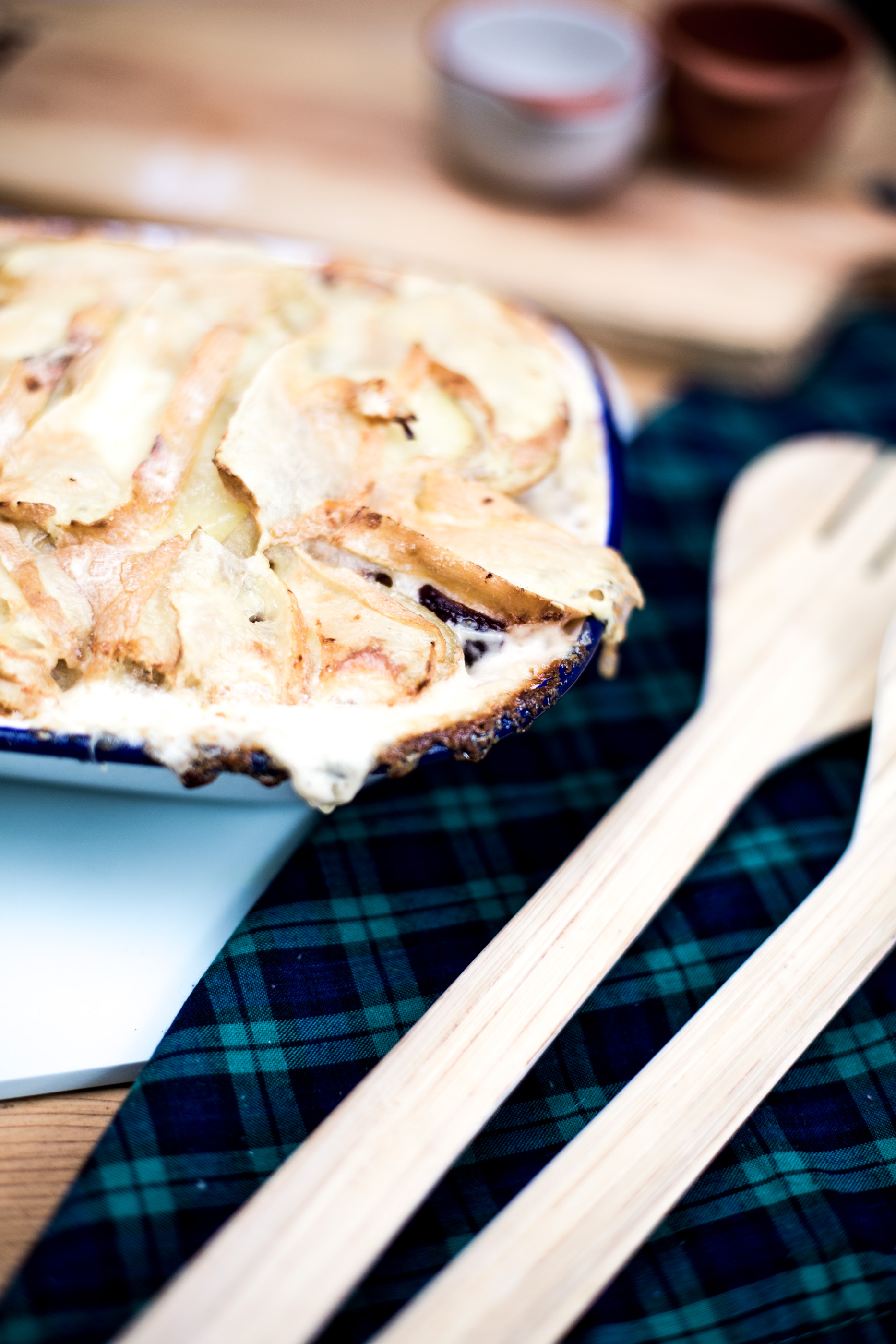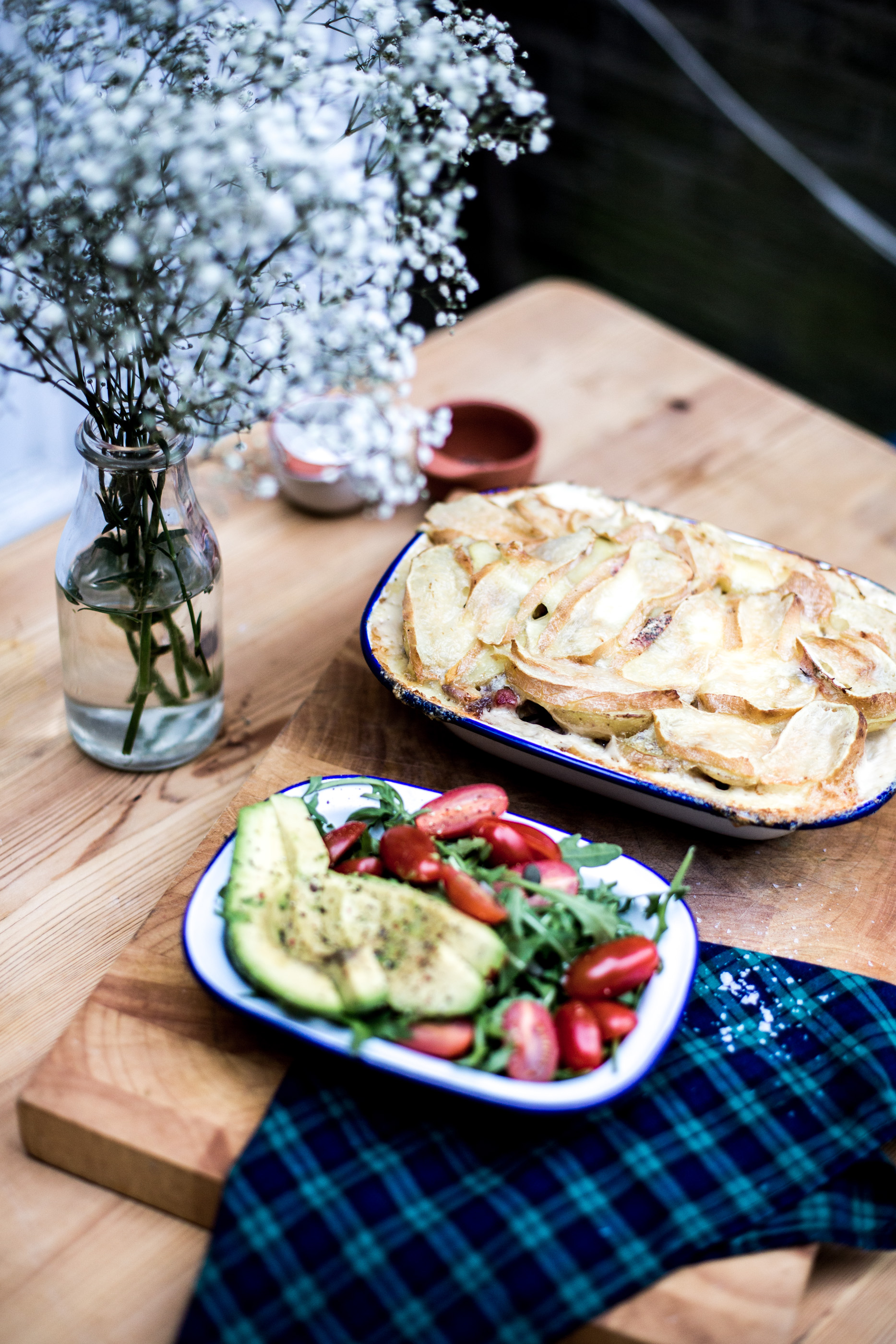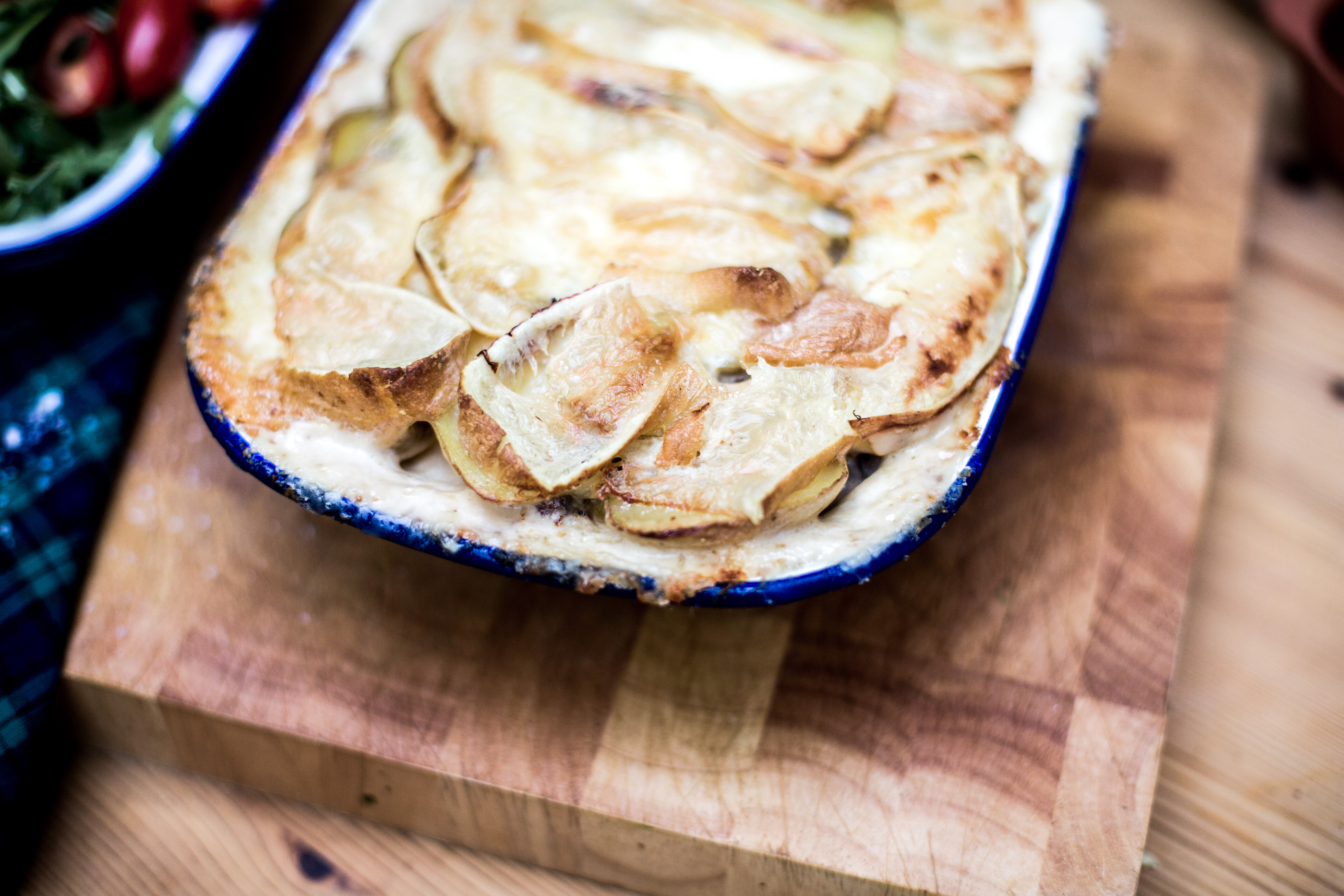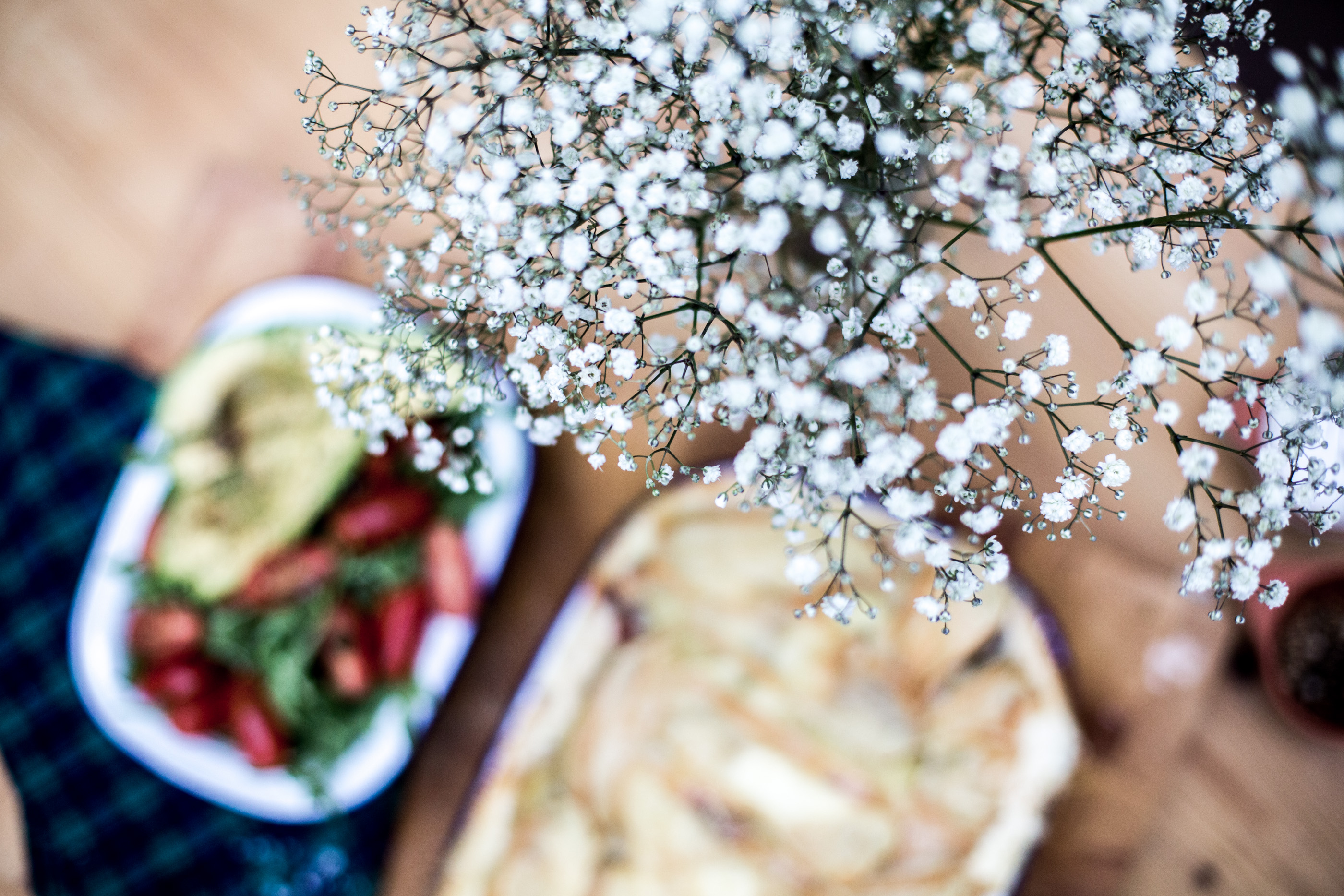 ---
Being gluten free often means you have to sacrifice comfort food, which is often sadly packed with gluten, but this mountain favourite is the perfect dose of heart warming comfort food and thankfully utterly gluten free. It's a super hearty dish, so I recommend topping up with a fresh green salad and a nice glass of wine to help burn the calories (you don't want to know … but swap cream for creme fraiche if you're worried). AND if you fancy more recipe inspiration, check out Love Potatoes (deliciously Ella has shared a few ideas there).
---
I'd love to know your favourite gluten free recipes? Oh and i'd LOVE to see your attempts at making your own tartiflette, so make sure you tag me @mediamarmalade & @tastypotatoes too!