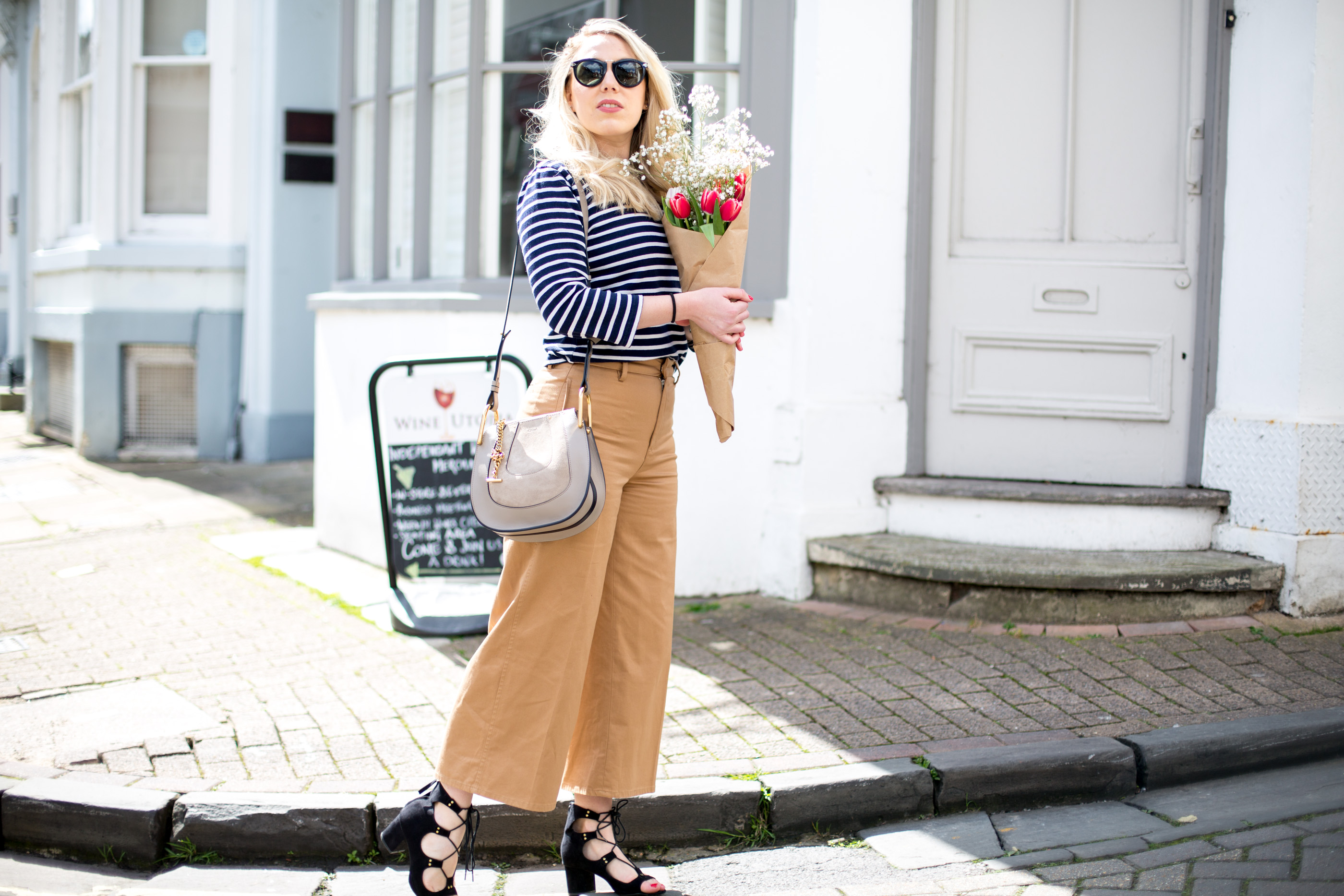 ---
A guide to spring style and tips for transitioning your wardrobe this season
---
Welcome to the spring edition. I see my fellow bloggers around the world are already enjoying the joys of spring style, but here in the UK we're just about embarking on that Spring transition we all long for so much. The time of year where mornings become more bearable, the evenings are spent our enjoying the daylight, and our wardrobe gets a well needed colour lift and our skin receives a little more vitamin D. I adore spring, it changes the atmosphere, it's my birthday, and of course it's an opportune time to give your wardrobe a well needed overhaul.
When it comes to transitioning your wardrobe and style it can require a little more thought than the arrival of spring itself, which usually entails waking up one day with beautiful sunshine outside and birds chirping. Transitioning requires a little more preparation, organisation and I personally have some key sartorial tactics that are relied on season upon season to help transition my wardrobe gradually into the summer months. And today I wanted to share a few of those with you.
---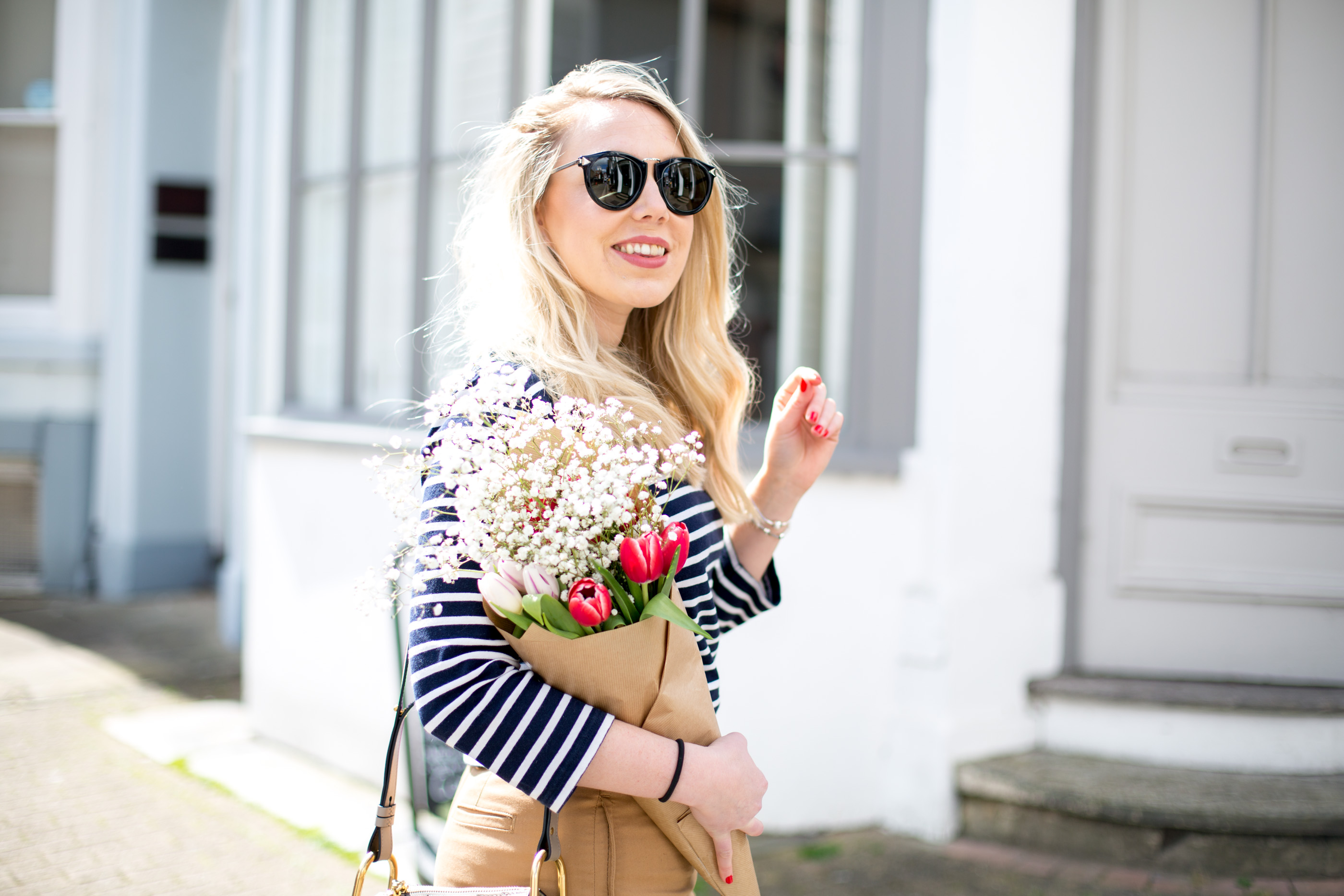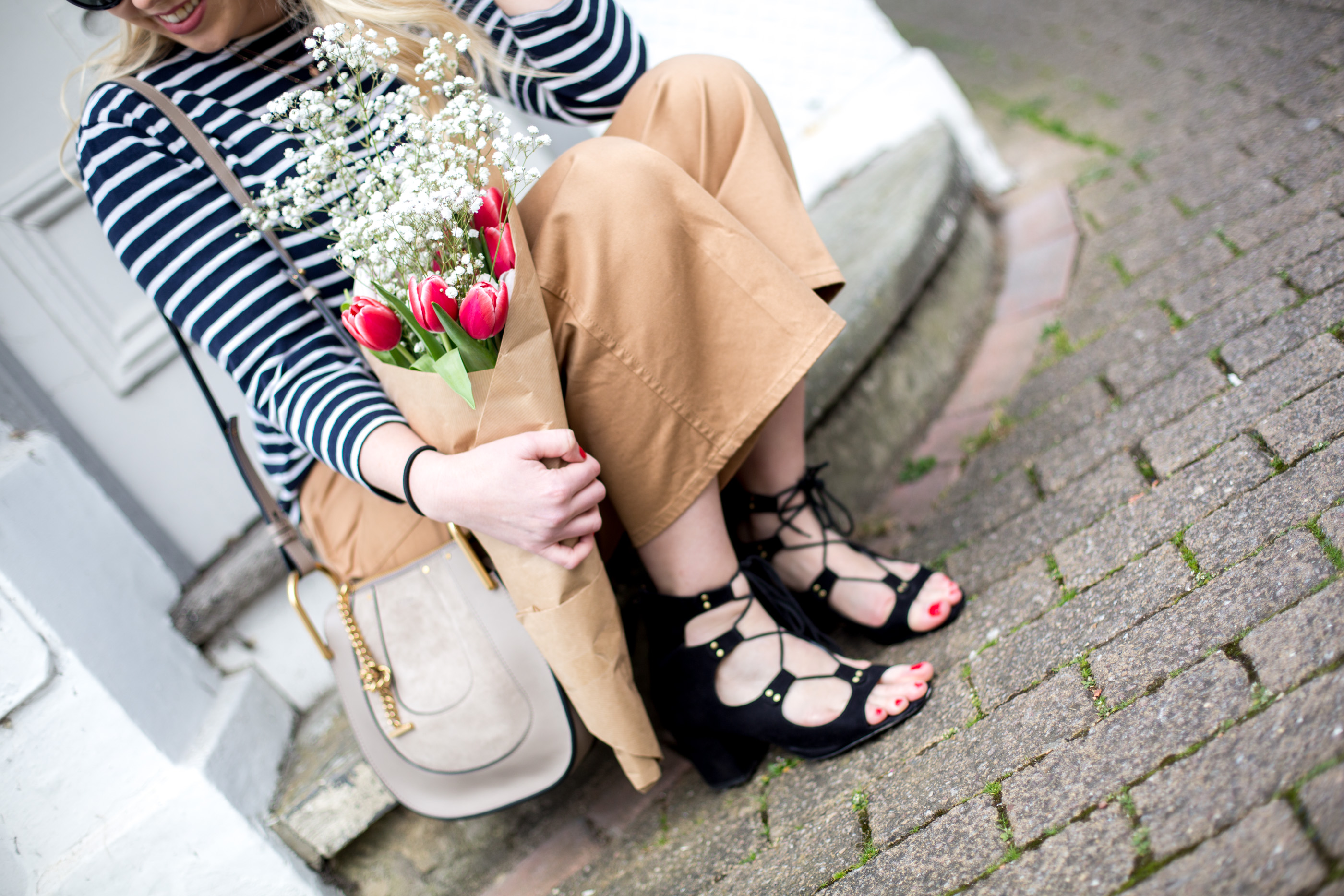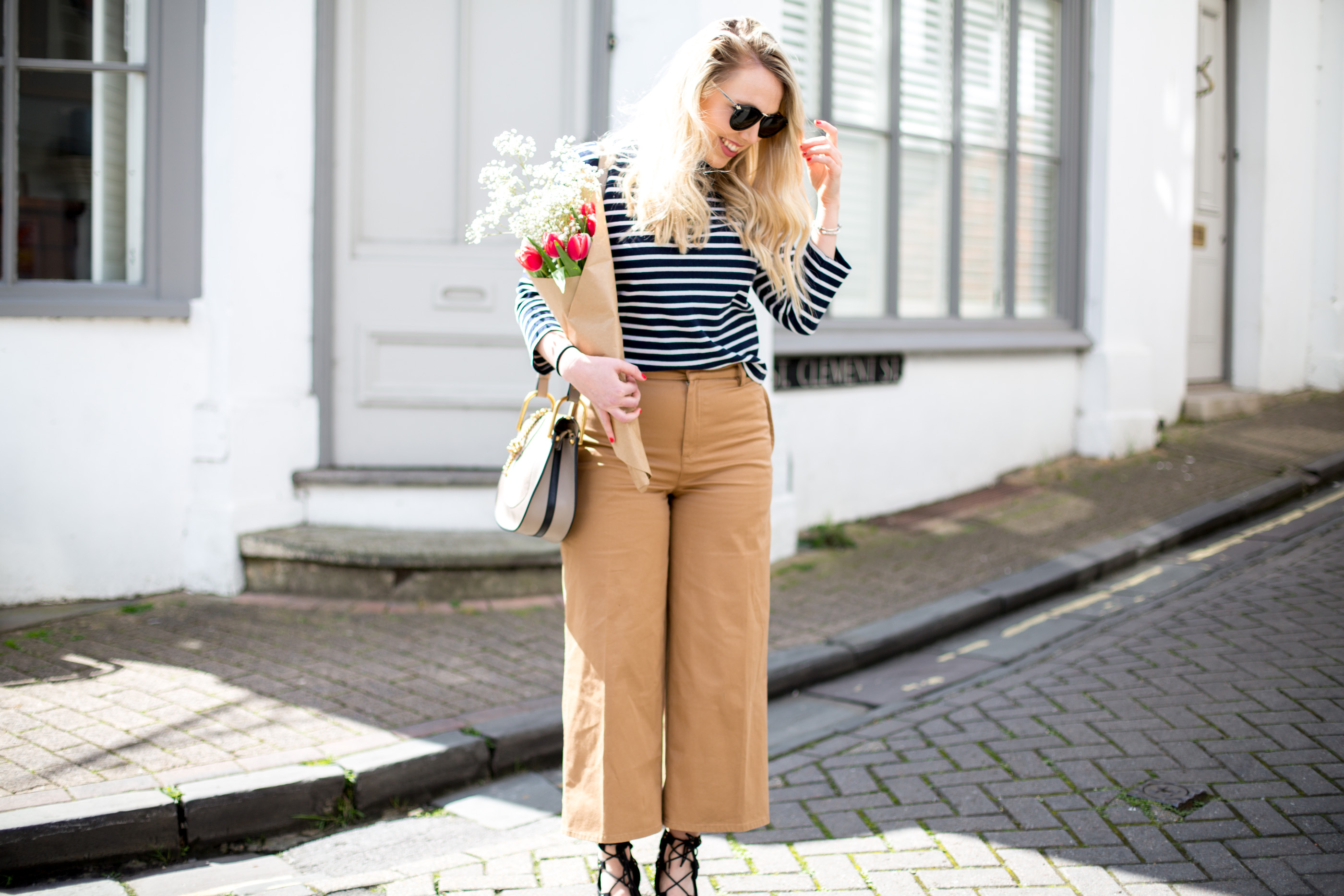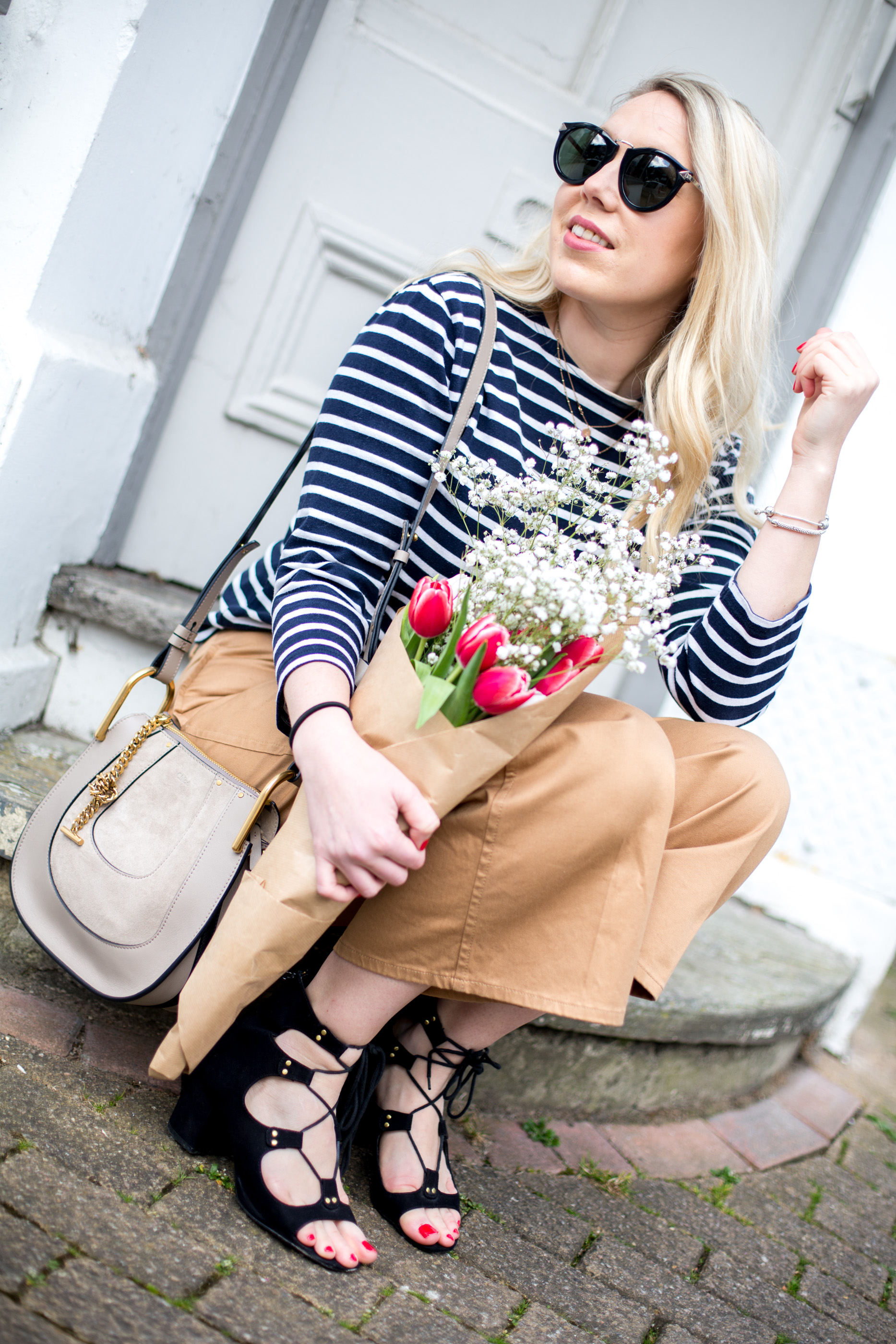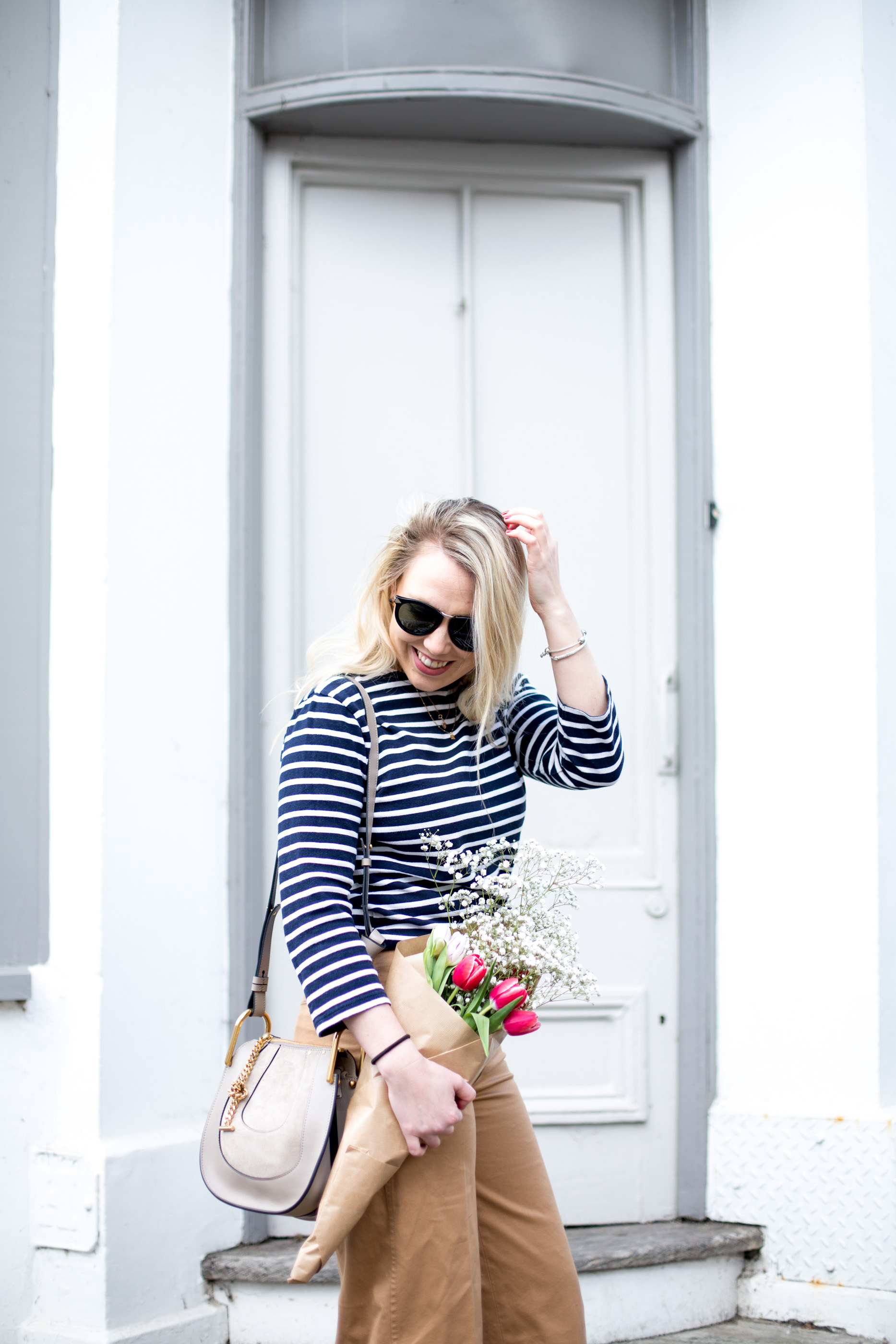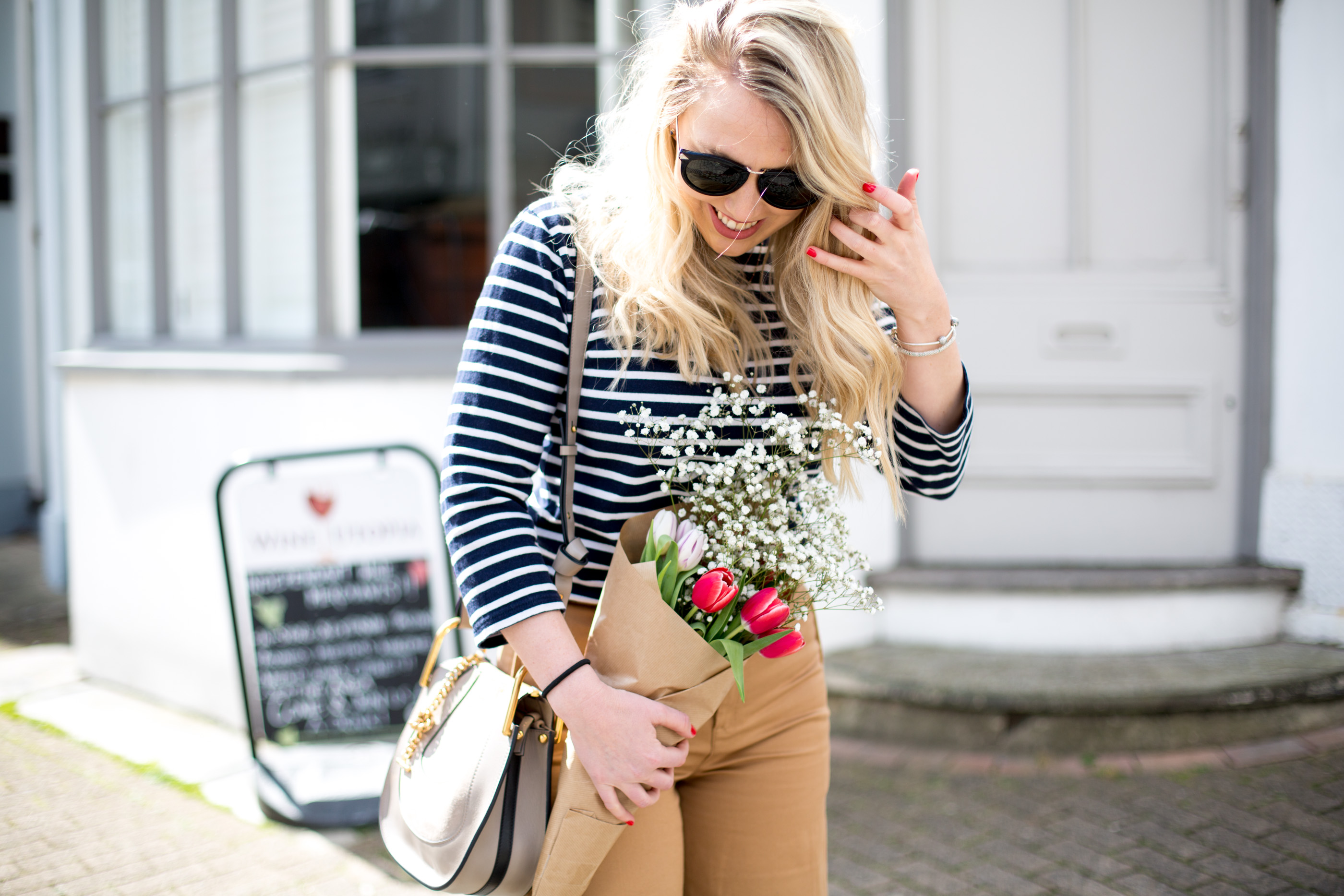 ---
5 STYLE TIPS TO HELP YOU TRANSITION YOUR WARDROBE INTO SPRING
Opt for mid length
Mid length had really made its mark on the sartorial style street in the last 12 months, and much to my delight it's looking set to secure its seat for the season ahead too. Mid length provides a great transitional opportunity in the styling books, not only does it ease you into bare legs more gently than that lovely leather a line skirt you adore, but it also looks fabulous and perfectly Spring suited. My suggestion would be to swap your cigarette trousers or over relied on denim for a mid length culotte or skirt. Keep the styling simple, a white shirt or Blouse or a neutral t-shirt is all you need, for an office look add a stiletto or heel, for the weekend throw on gladiator sandals or your worn converse.  Pick my favourite mid length items here:

Add a floral or print statement piece
It's only normal for your wardrobe to become distinctly monotone as winter falls, mine for one seems to be entirely navy. But as soon as spring arrives I think adding a pop of colour back into your outfits is a really easy and lovely way of adjusting your wardrobe for spring … Not least boosting your mood a little too. The easiest and most subtle way to add a burst of colour into your wardrobe or to wear this seasons favourite florals, is to invest in a statement item which can be worn with all your classics. For me a blouse would be the perfect way of adding a little Spring colour to an otherwise dull work outfit, or if I was feeling a little more bold a jumpsuit or trouser really changes your seasonal vibe. Florals are really big right now so I've shared a few of my favourite items on the high street which you can shop below:

Invest in some capsule summer pieces
When you reach the stage of 'I have nothing to wear', fear not, now is the moment to invest in 4 or 5 capsule Spring / summer items that will see you through the whole season. Think classic and not trends based. For me a classic cigarette or culotte, a modest length a line skirt, a couple of chic and quality shirts or t-shirts, a pair of well made loafers or sandals and a neutral light weight coat usually does the job nicely. My capsule edit is below:

Flash some flesh (ankles or shoulders for this season)
When it comes to transitioning into Spring, baring skin needs to be done slowly, and modestly. In my opinion the easiest way to edge yourself into bare legs and near nakedness is through a cropped leg trouser (a frayed or dropped hem is especially popular for SS16) or a classic midi skirt, and for this season in particular an off the shoulder blouse or maxi dress. There's tons of choice out there but I've picked a few of my favourite 'skin flashing' items, I personally have invested in these drop hem / cropped ASOS jeans & a couple of off the shoulder blouses from Zara which I can't wait to share with you soon.

Shoes can make all the difference
And if all else fails, then shoes really are the easiest transitional item to throw into the mix. Swap your black boots and tights, for open toes, strappy sandals, chic brogues or simple a stiletto. Heeled or flat, a slightly more open shoe can immediately transform an otherwise winter looking outfit into something more spring suited. Team your favourite skinny jeans, with a simple white shirt and a paid of studded valentino pumps, or a chic gladiator heel. If you look at my style inspiration board on Pinterest then you'll see just how chic this kind of ensemble can be, and it's such a simple way of transitioning your style from season to season, without having to invest in a whole new wardrobe. But most importantly of all … be sure to get a little mani pedi to truly get prepared for the new season.

---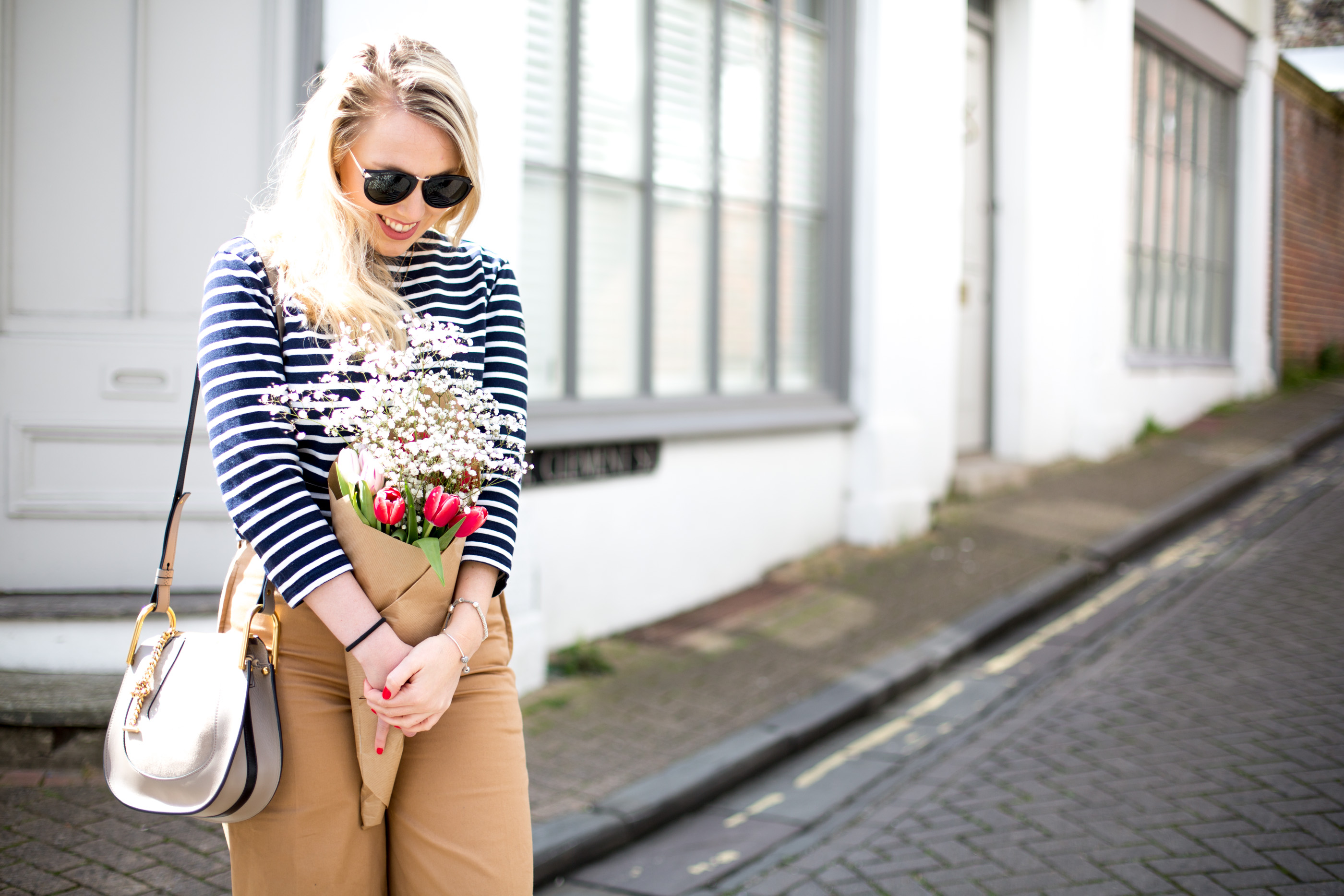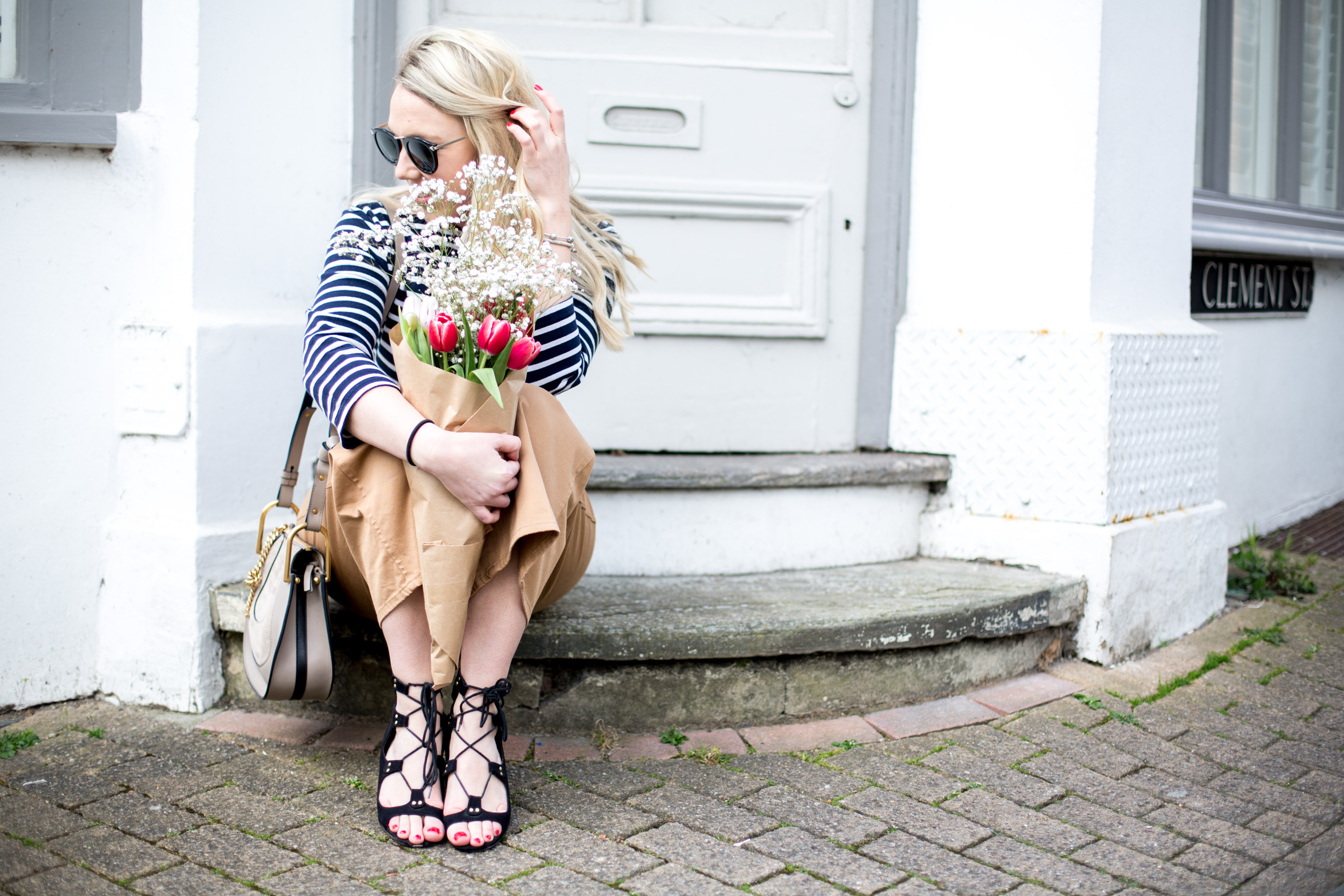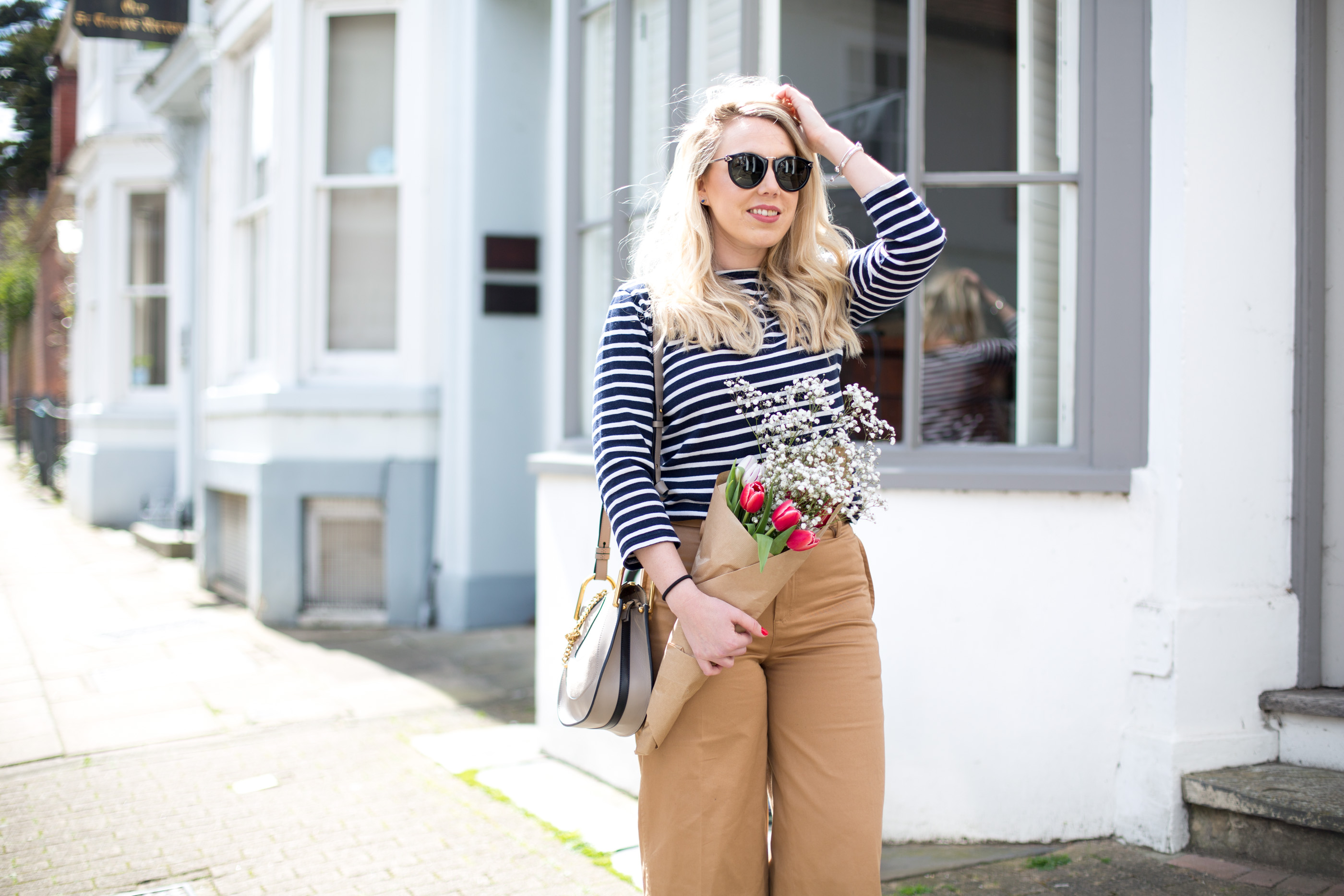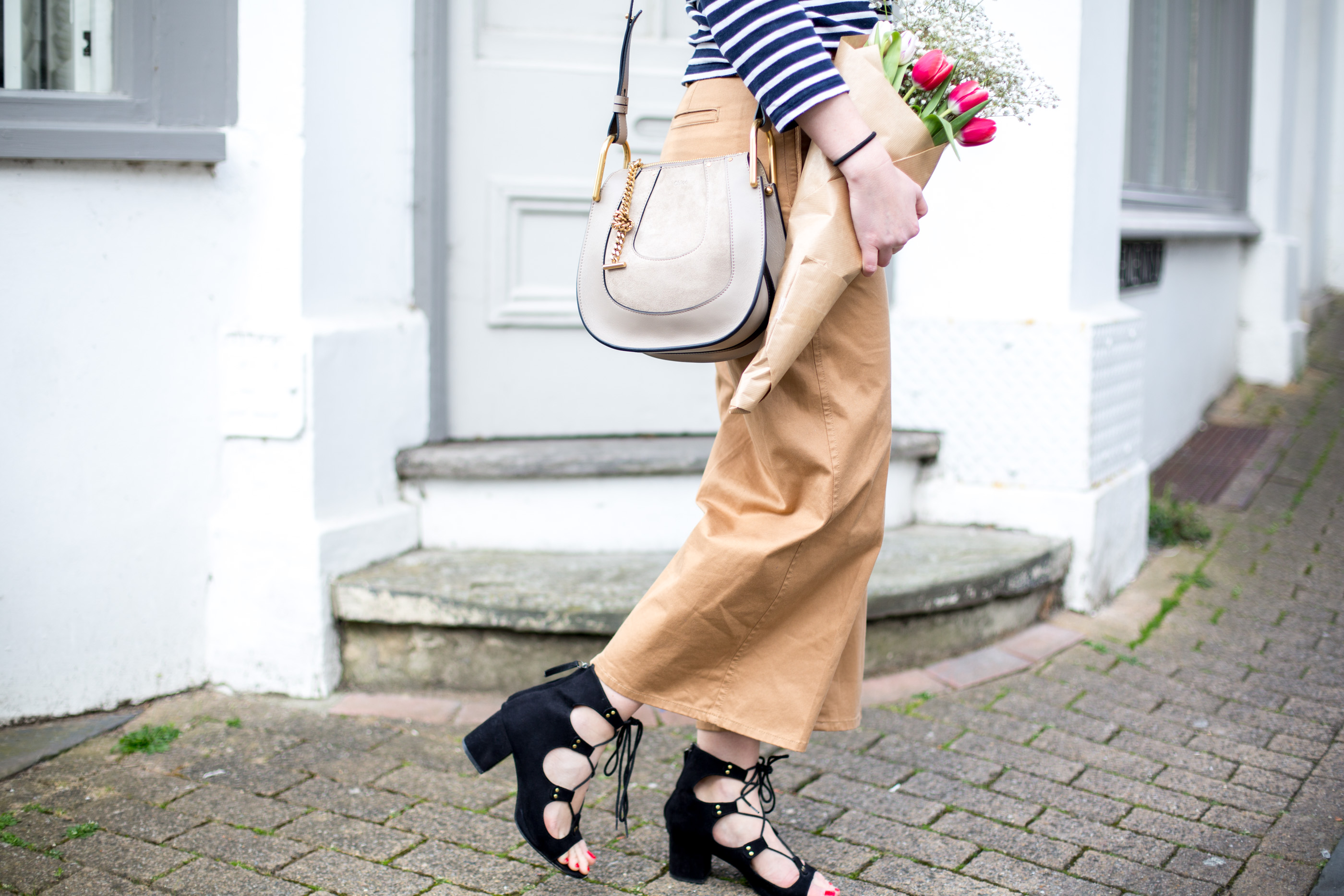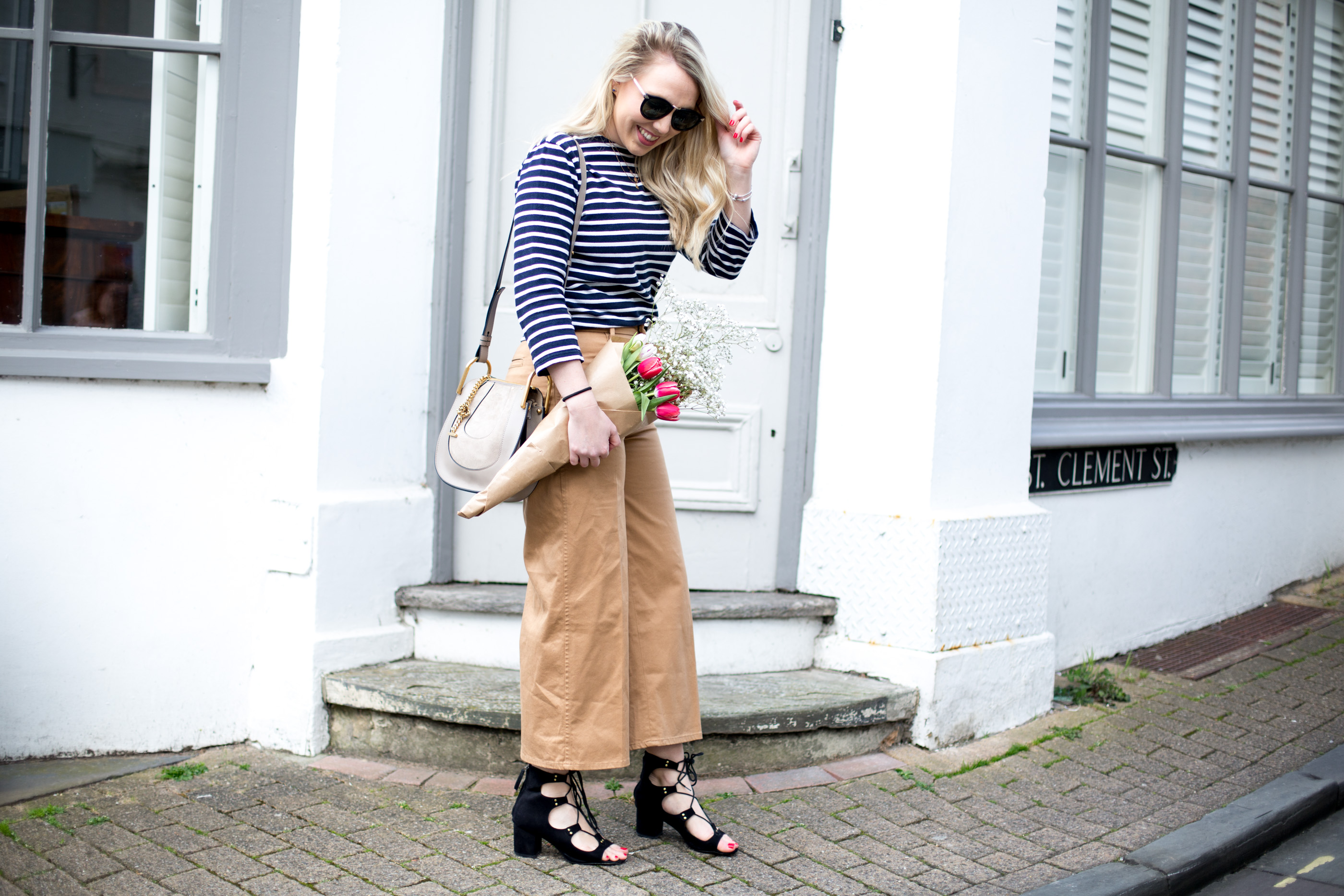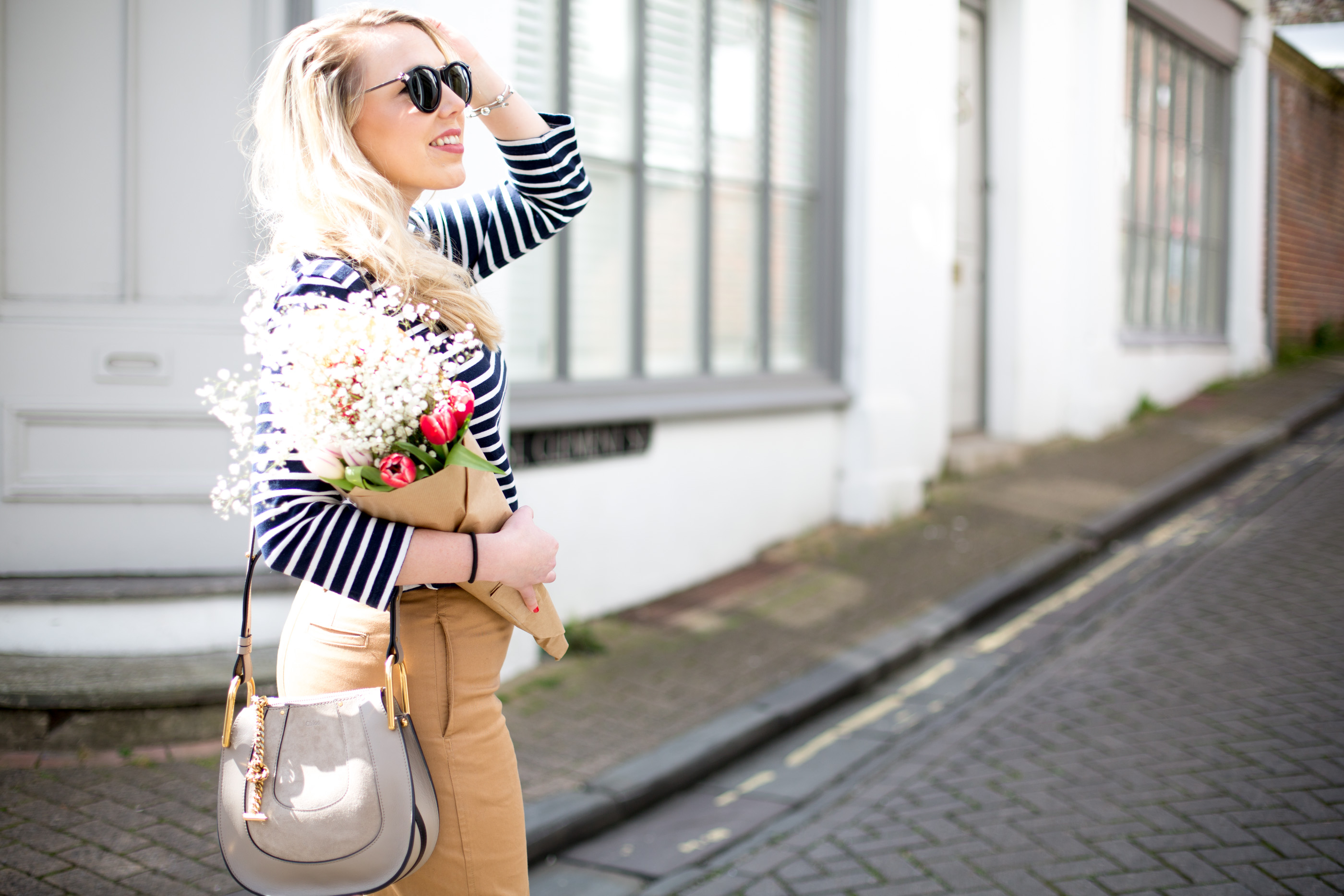 ---
WHAT I'M WEARING & SHOP THE LOOK
. ZARA CULOTTES (SIMILAR / SIMILAR) . CLASSIC BRETON TOP (JACK WILLS VERSION) .  CHLOE HAYLEY . KAREN WALKER SUNGLASSES . ZARA BLACK LACE UP HEELS (SIMILAR).

---
So there you have it, a transitional guide to dressing for spring, a few of my favourite trends or styles to embrace, and a shop-able edit so you guys can create the looks for yourself. The outfit I'm sporting is a great example of how I personally am embracing the slightly warmer weather, I'm a huge fan of the cropped leg trouser (despite the fact it's not necessarily the most flattering on me), and I always rely on a summer shoe to really step change my outfits. I've been looking to invest in a few capsule items for the summer months too which I'll be sharing on my blog soon, so stay tuned for those.
---
I'd love to know if you have any other styling advice for transitioning your wardrobe into spring, or secrets to your own spring style that you could share? I'd love to hear your approach?