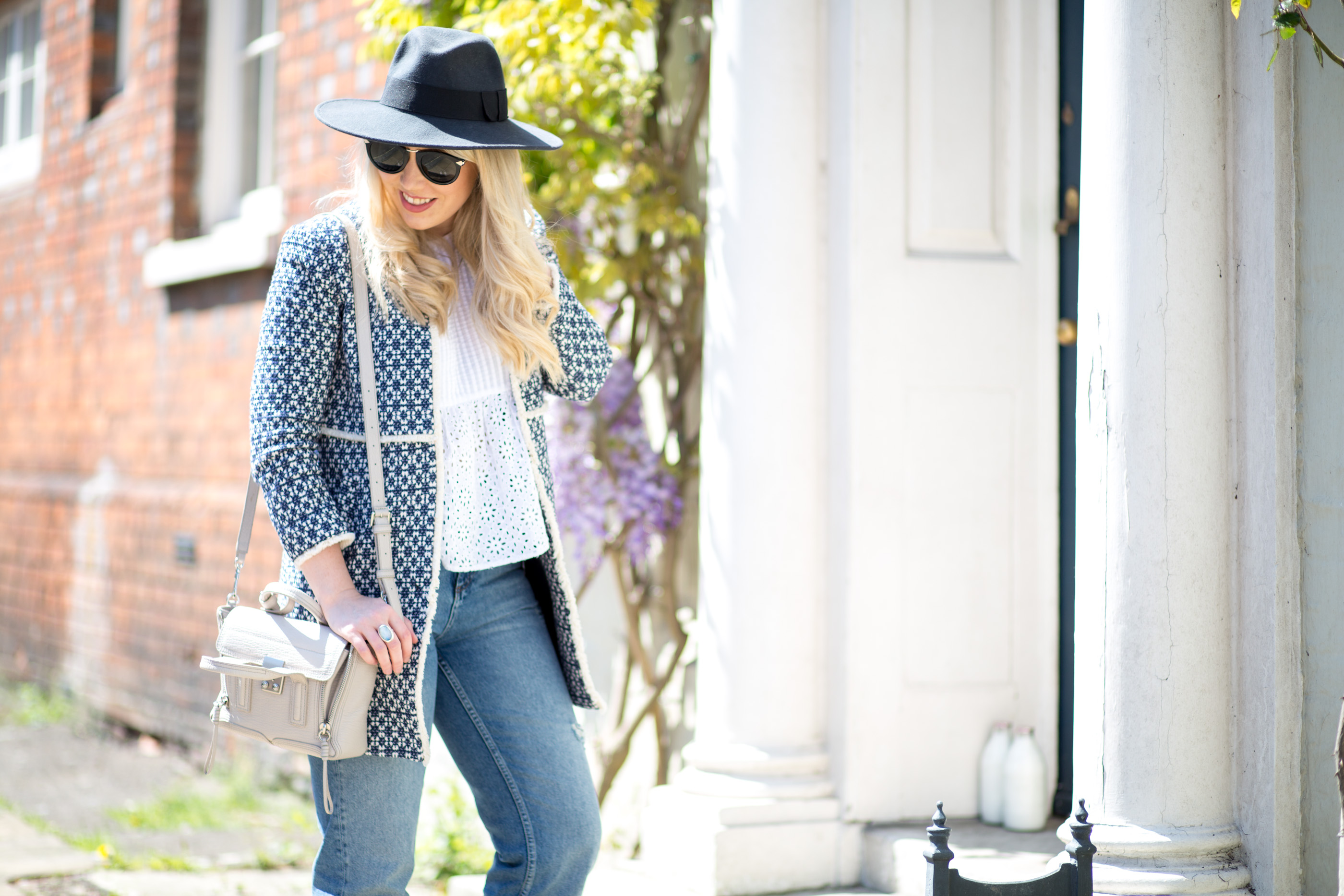 ---
Transitioning your body, mind & style for summer
---
Summer is one of my favourite times of year, but this year more than ever I feel utterly unprepared for it, from the extra pounds which are covering my hips and thighs, to my transparent skin that hasn't seen daylight in a seriously long time, to my wardrobe that seems to have transformed into a knitwear store … Spring Summer has hit me with a shock. Not to mention I haven't got around to getting air conditioning installed. Fortunately, I have had the chance to search for some reliable Brisbane air conditioning installers. When I was younger (oh how much I miss being an early twenty something) weight would drop off in a second, and finding summer clothes was almost too easy … now the opposite couldn't be more true. Pounds are harder to shift, I can't seem to find spring clothing thats both modest, flattering and comfortable, and i now feel the need to 'prepare' for summer (something i'd never before really needed to do).
And so with my decision to get summer style ready, I thought i'd outline a few steps that are going to help me get there, which might help you too prepare your body and wardrobe for summer dressing.
---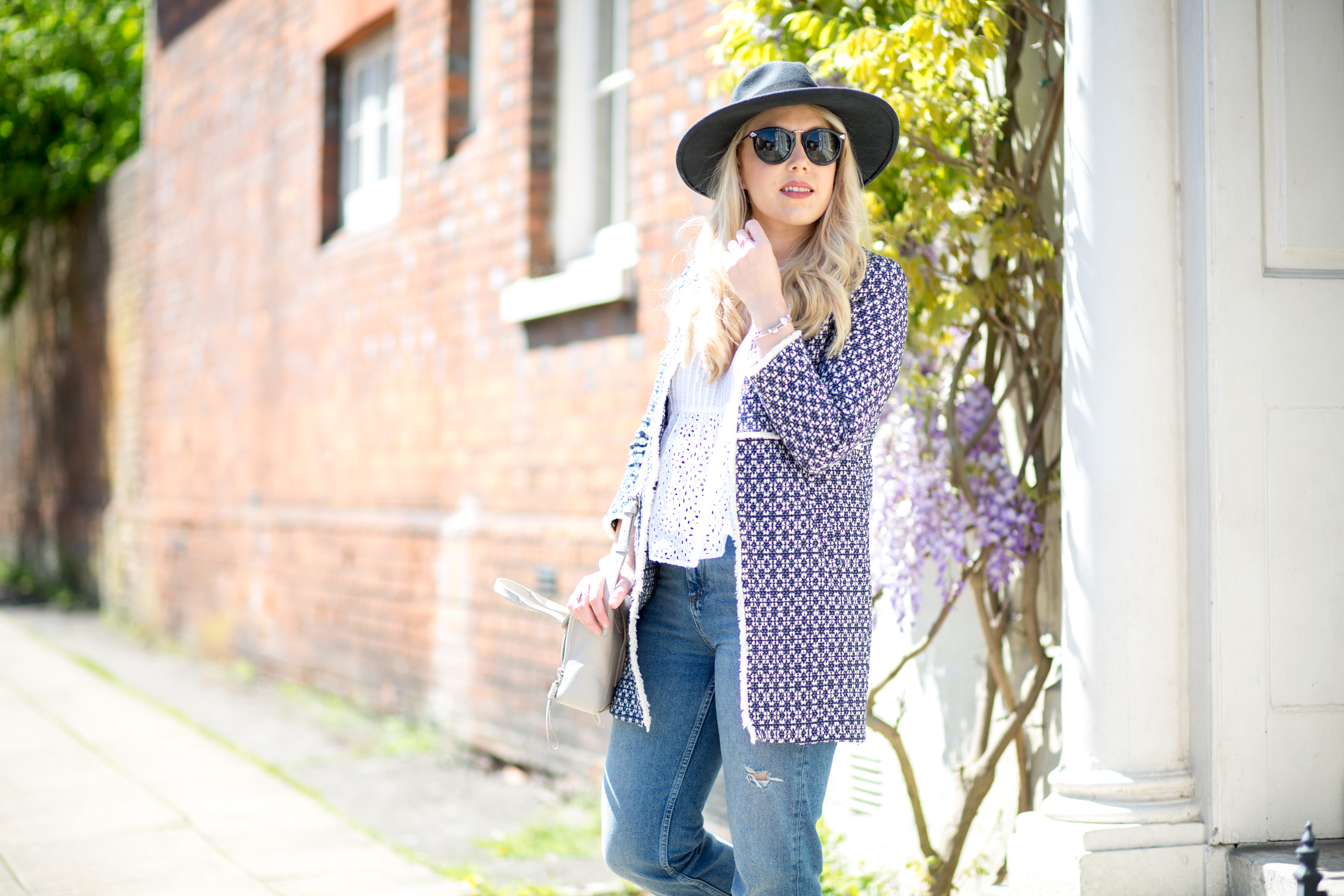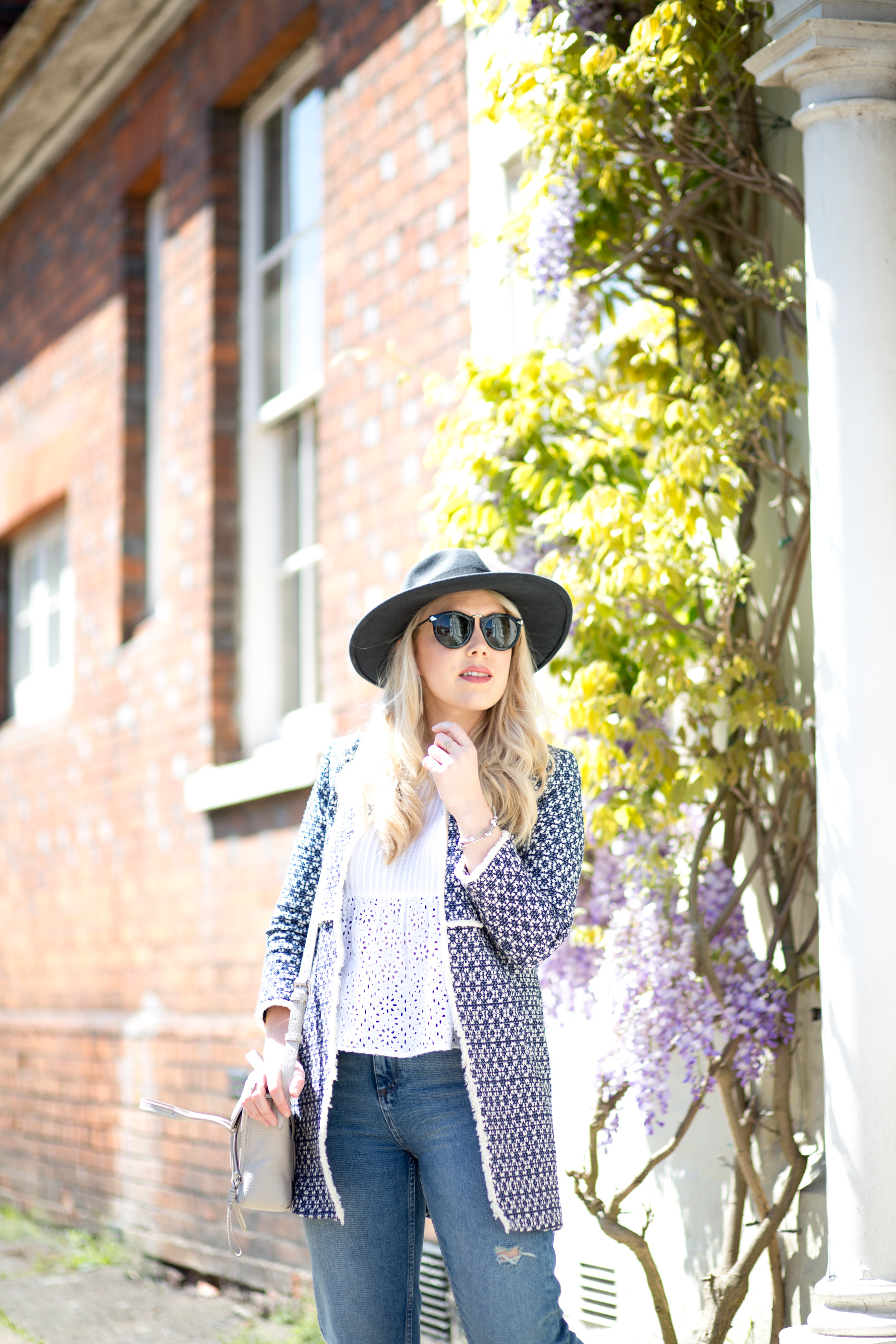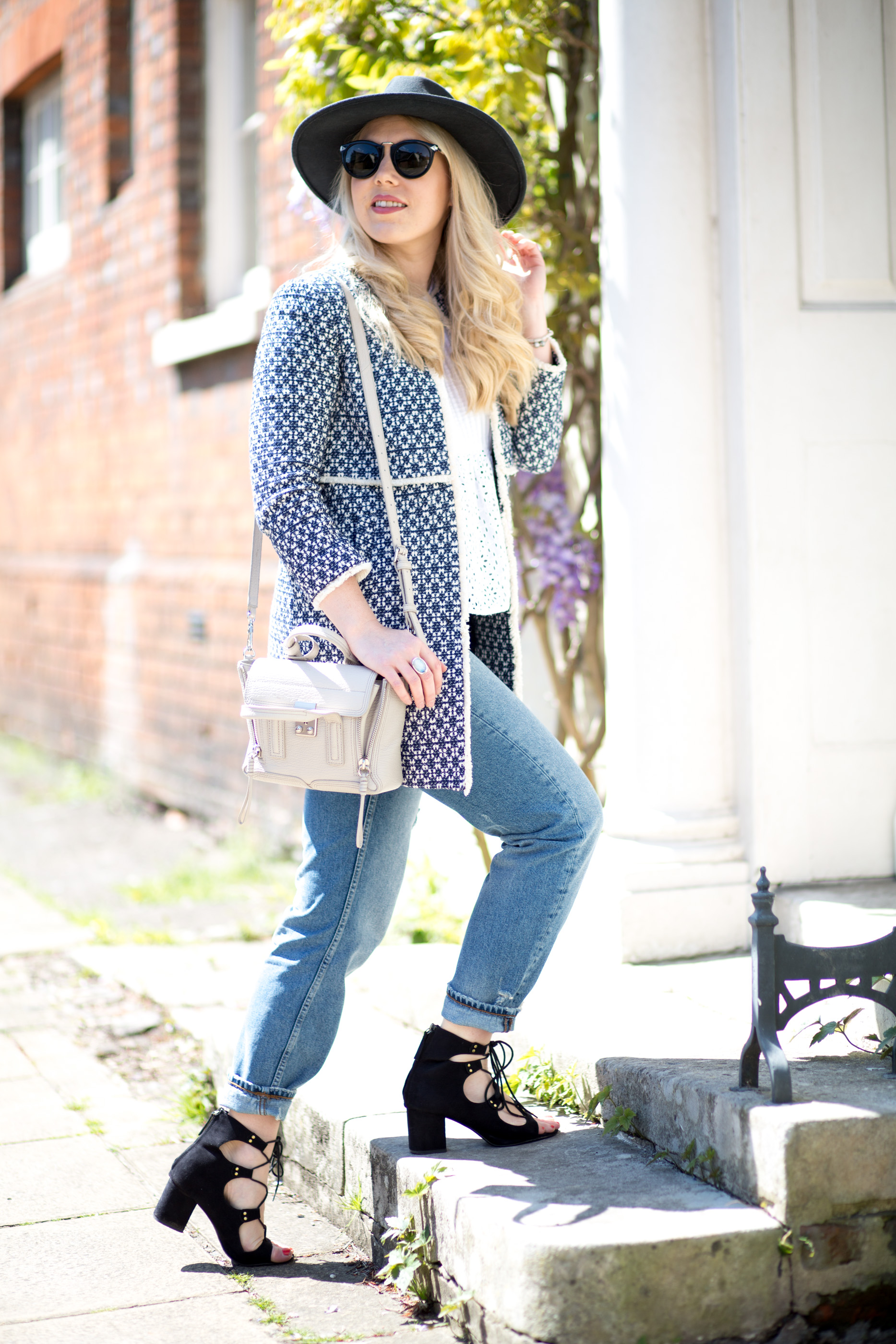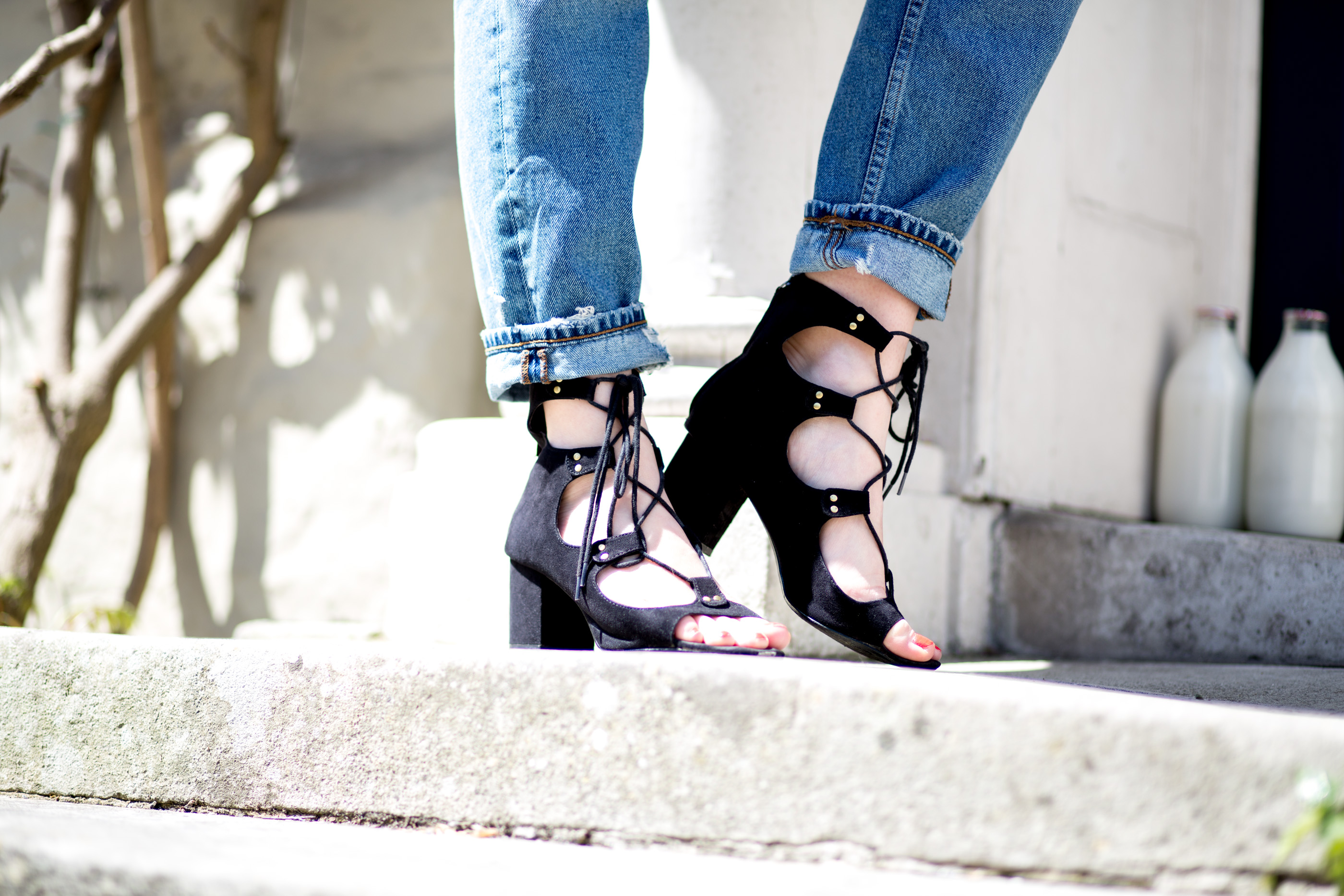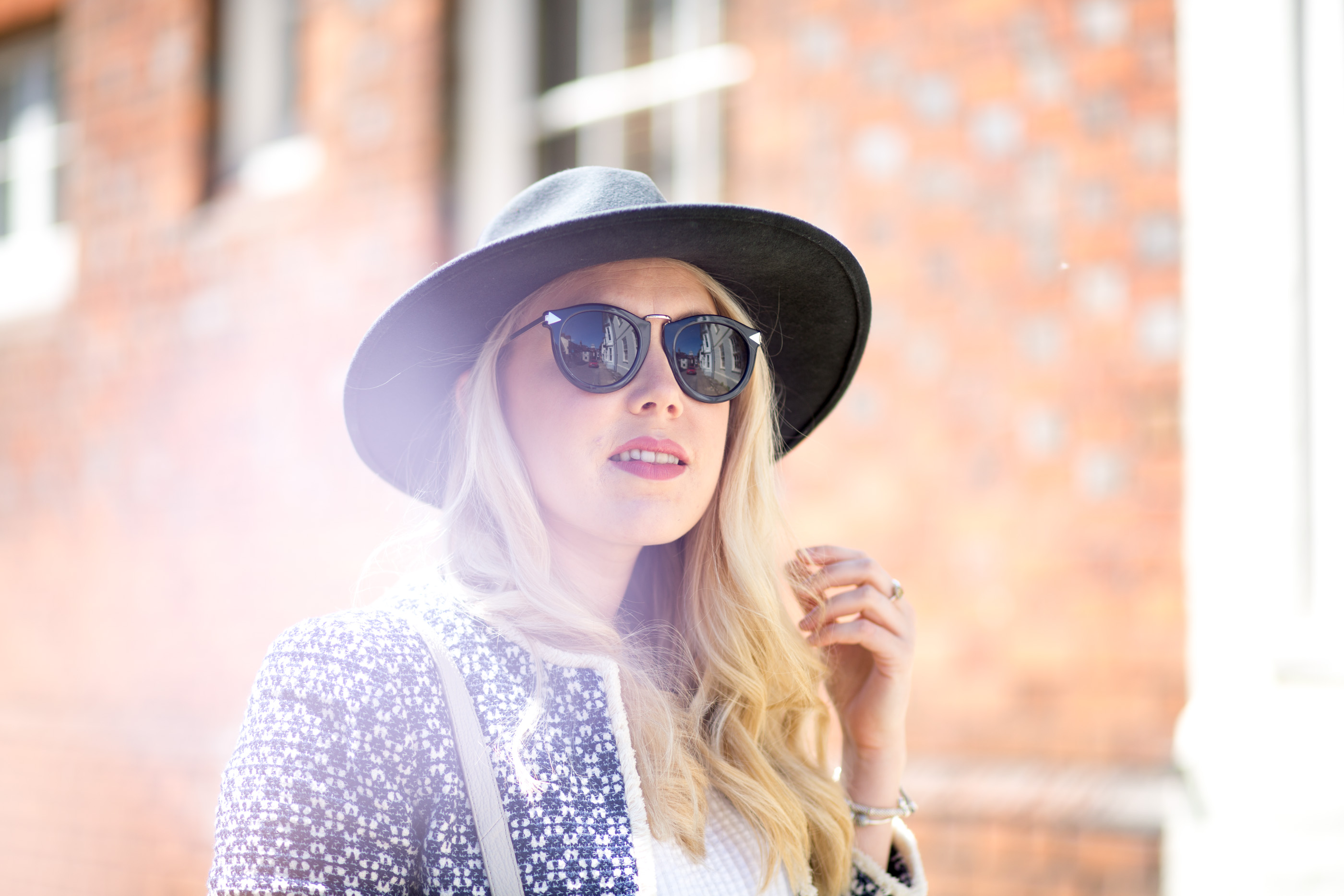 ---
5 STEPS TO GETTING YOUR MIND, BODY & WARDROBE SUMMER STYLE READY
Get Active & Toned
With winter and rain came some serious uber usage, short walks were ditched for buses, and the amount of time I spent walking and moving dropped significantly, i'm sure i'm not alone? But now the suns out there's no excuse for not getting more active and taking the scenic route. For me, i'll be changing my commute to work a little, ditching the 45 minute tube for a 20 minute walk and a 20 minute train … not only will I spend less time underground (sans sunlight) I'll also be spending less time sat on my butt.
Walking is one simple way to start getting your body more prepared for summer, but sometimes you need something a little more rigorous to get rid of those winter layers. I'm personally also considering itching the train all together, and am thinking about cycling the 22 miles to and from work each day, to really get my body (and mind) feeling fit and healthy again. If cycling to work isn't your thing, then HIIT sessions are a good option for getting that summer body back in action. High intensity interval training at a basic level is 30 seconds of exercise followed by 30 seconds rest, 4 exercises a set, repeated 4 times (all adjustable, but that's a good starting point). It might sound simple, but trust me it's killer. This sort of fat burning exercise is exactly what my body needs to shed that extra winter weight its clung onto so desperately.
Start with midi lengths
But in the meantime, before our bodies and legs return to our healthy summer & toned state (please god), midi lengths are a super reliable and easy win, I personally have become a huge coveter of the midi length, its modest, covers all my sins and still lets me dress for the hotter weather. Another option aside from the midi length is a simple denim look like today's ootd, straight leg jeans, a chic summer blouse and a summer coat – whilst your wardrobe and body are tackling the summer transition this sort of outfit is a fail safe.
More Water, Less Cake
It's not all about exercise, with summer dressing also comes the need for hydrated and healthy skin, so drinking water is definitely going to be a focus of mine. Opposed to my measly bottle of water a day, I really want to try and hit the 2l recommended amount, not only will it make me feel better, it'll help keep my skin more hydrated and ready for summer dresses and tops. And whilst I've thoroughly enjoyed saying yes to every item of food i've been offered in the last 6 months, my body is most definitely not as grateful as my tummy was at the time, so it's now time to instigate a little more constraint than i've been lately. Moderation is key, so portion sizes and a little less 'treats' will be kicking in for summer.
Bronzed Goddess
There's nothing like a tan to make you feel a little better about yourself and more ready to bare your limbs for the world to see, and so whilst I await my summer holidays in July, September & November (and the sun kissed skin that ensues), I'm thinking a little 'fake it till you make it' might need to be applied. My uni days were a constant tango tone, and while i'm not looking to go back to that specific shade of orange, a light bronzing wouldn't go a miss, and so a little weekend bronzing session might be a new addition to my usual beauty regime.
Finding a subtle and natural looking fake tan can really help you feel more prepared for dressing for the summer seasons, so if you're feeling a little nervous about baring your pale legs, then try a little St Tropez and worry no more (I sure will be).
Spring Clean Your Wardrobe
And finally, to really help you organise & transition your wardrobe into the new season and help you feel prepared for summer dressing, a wardrobe clear out and spring clean can really help. Start with packing away or de-prioritising your capsule winter items, and focus on organising and preparing your favourite Spring Summer items, bringing them into the forefront of your wardrobe, clearing out items that no longer fit or no longer feel seasonally relevant, and truly preparing your wardrobe (and in turn your mind) for dressing for summer. To give your wardrobe a proper spring clean, you probably need to clear out items you no longer wear or love, and focus on re-filling your wardrobe with new season items that you love and that make you feel comfortable.
Historically year on year I'd bring back old pieces and simply re-style them based on new season trends, but this year I'm really focussing on starting a capsule summer wardrobe from scratch, longer lengths for a little more modesty (30 is getting closer after all), loose and light weight fits to help me feel more comfortable, and a few staple items that can really form the basis of my wardrobe for the season ahead (and last the test of time too). Below i've shared a few of the new items i've bought or have added to my wishlist to help form my new seasonal wardrobe.
---
SHOP MY FAVOURITE SPRING PIECES

---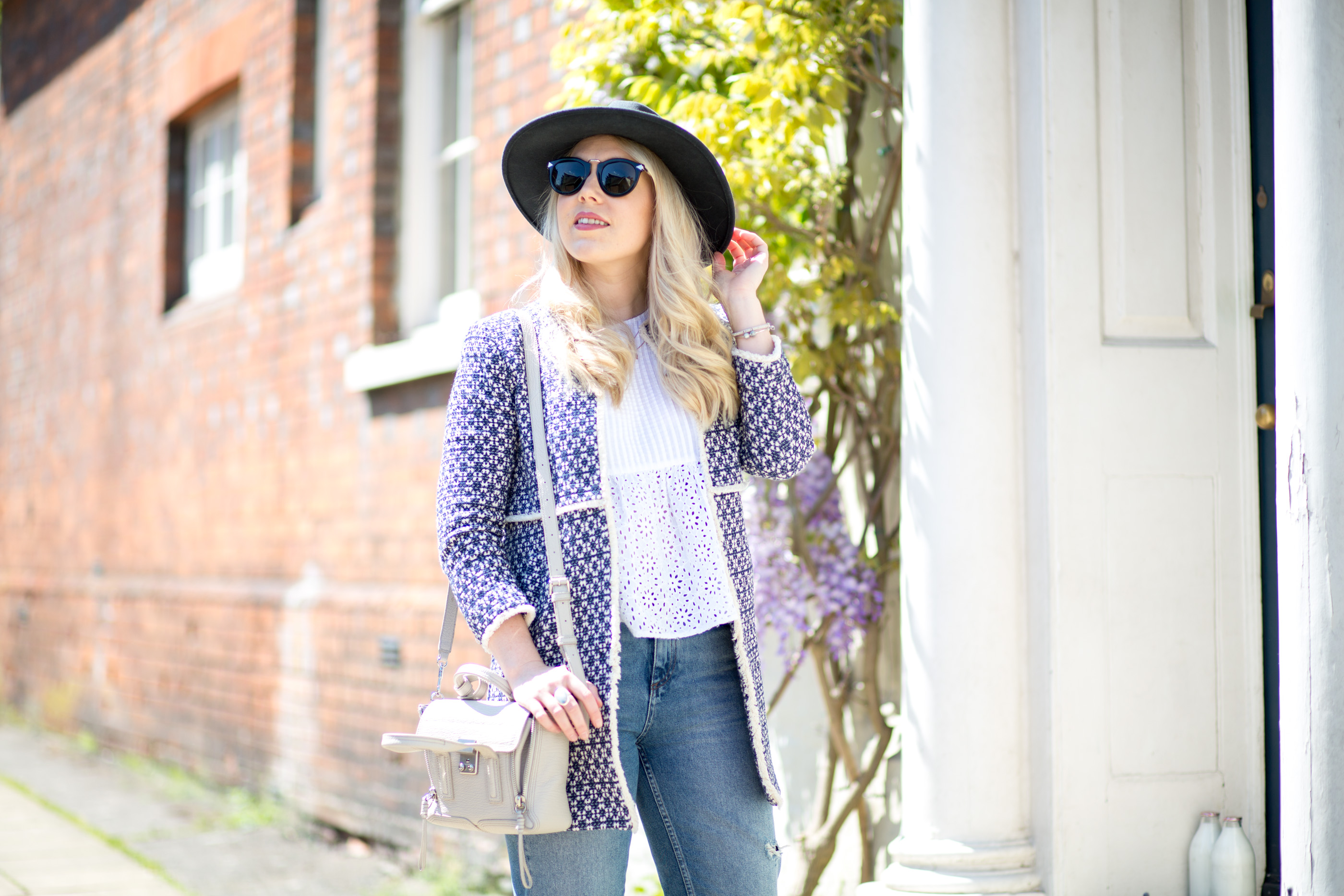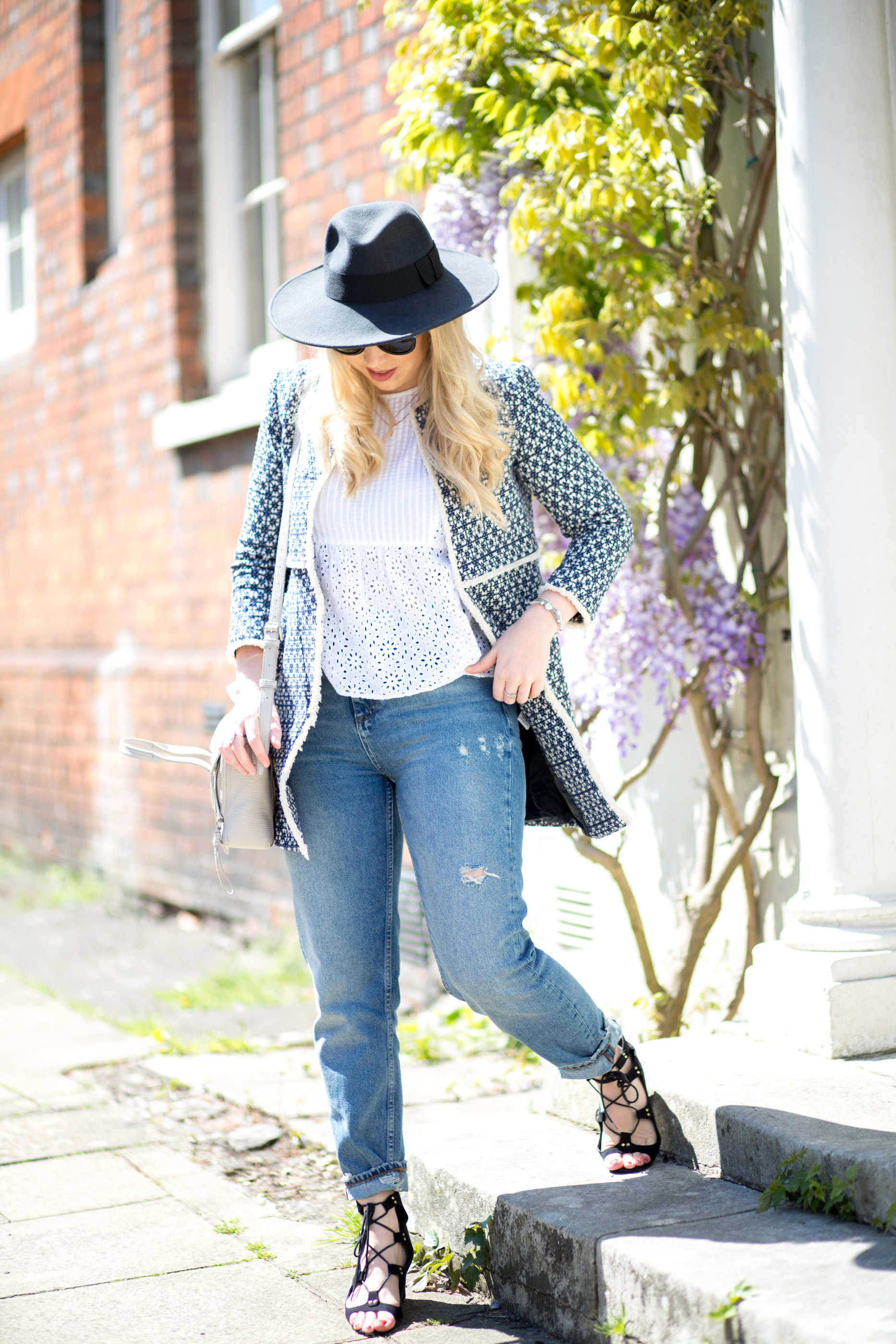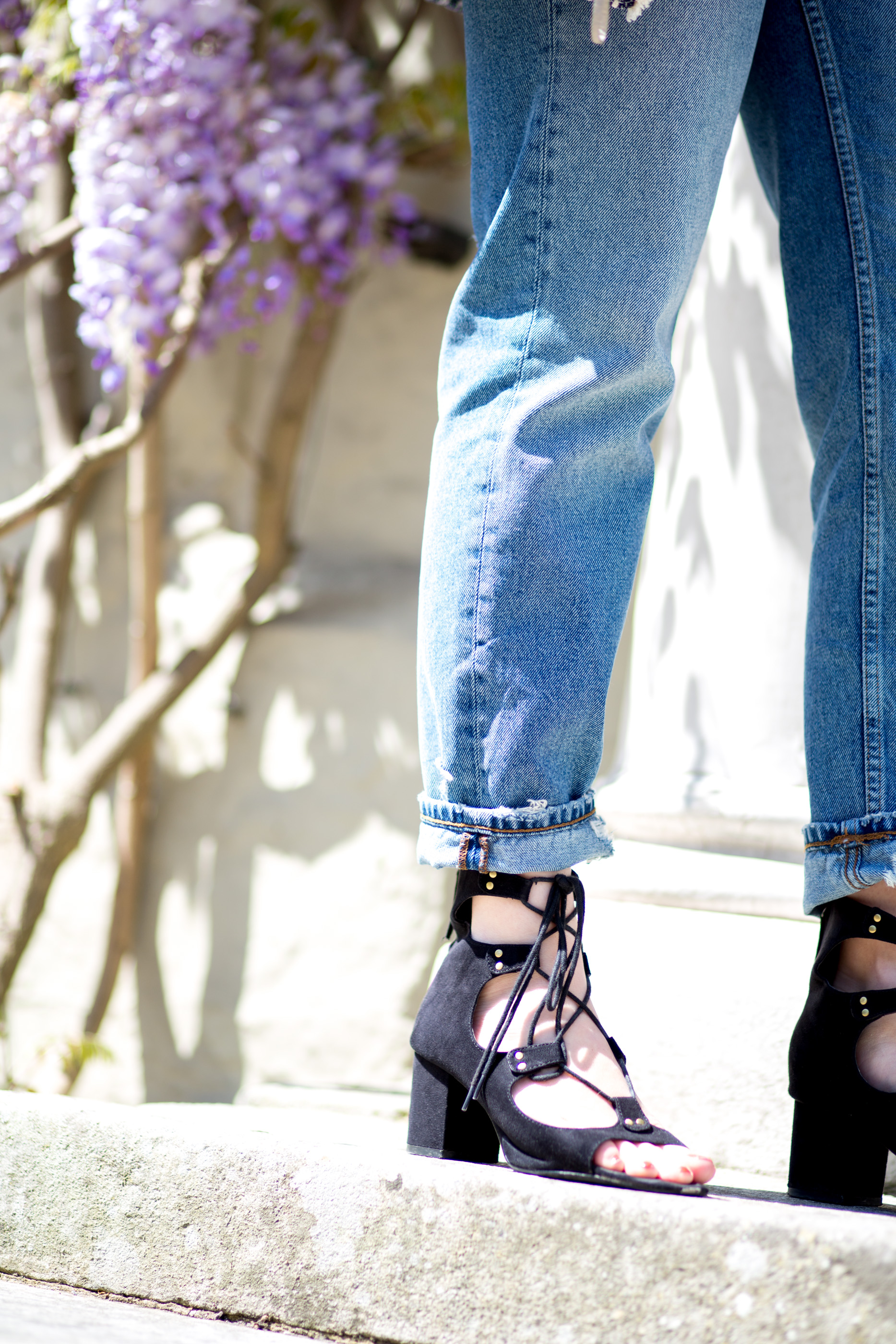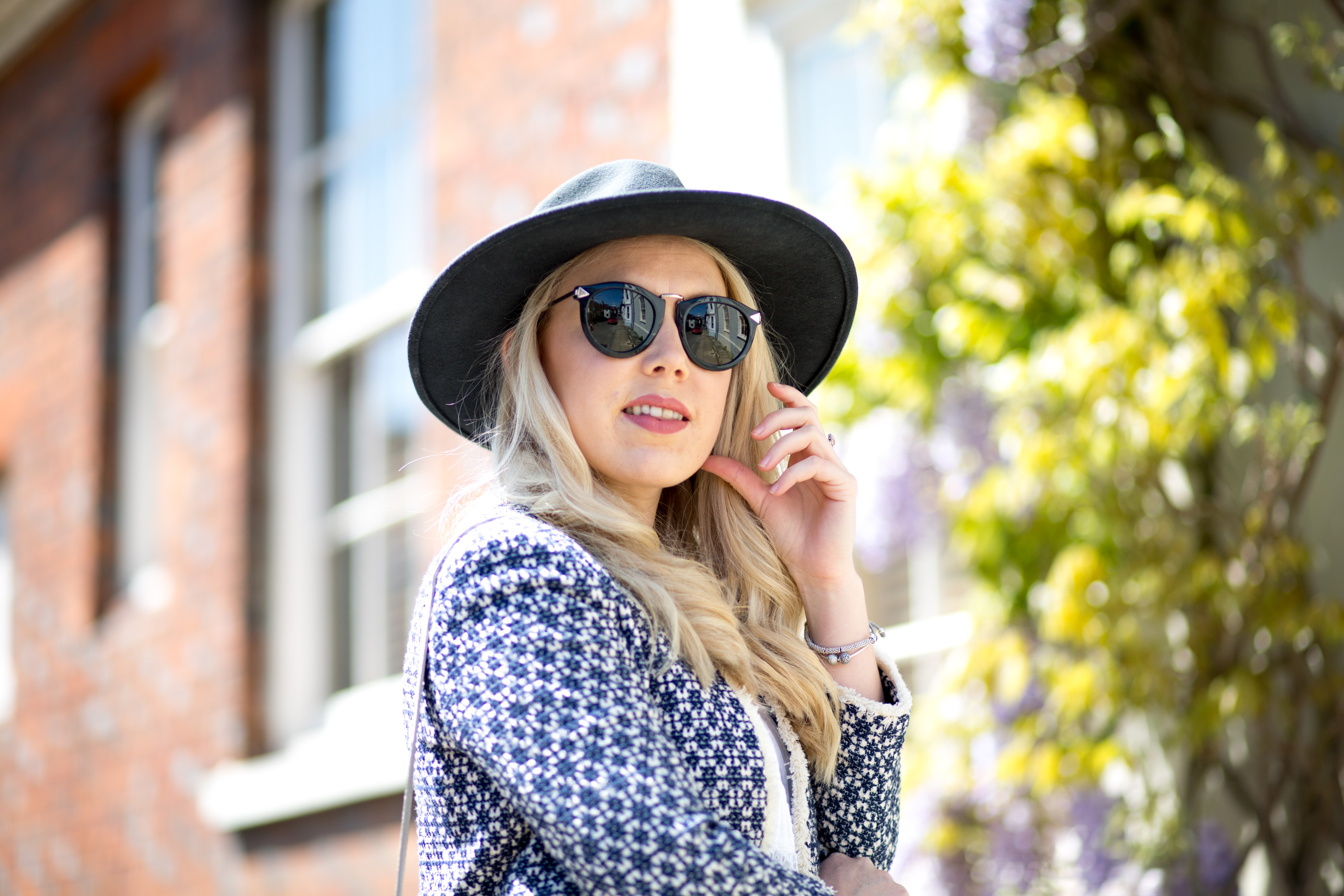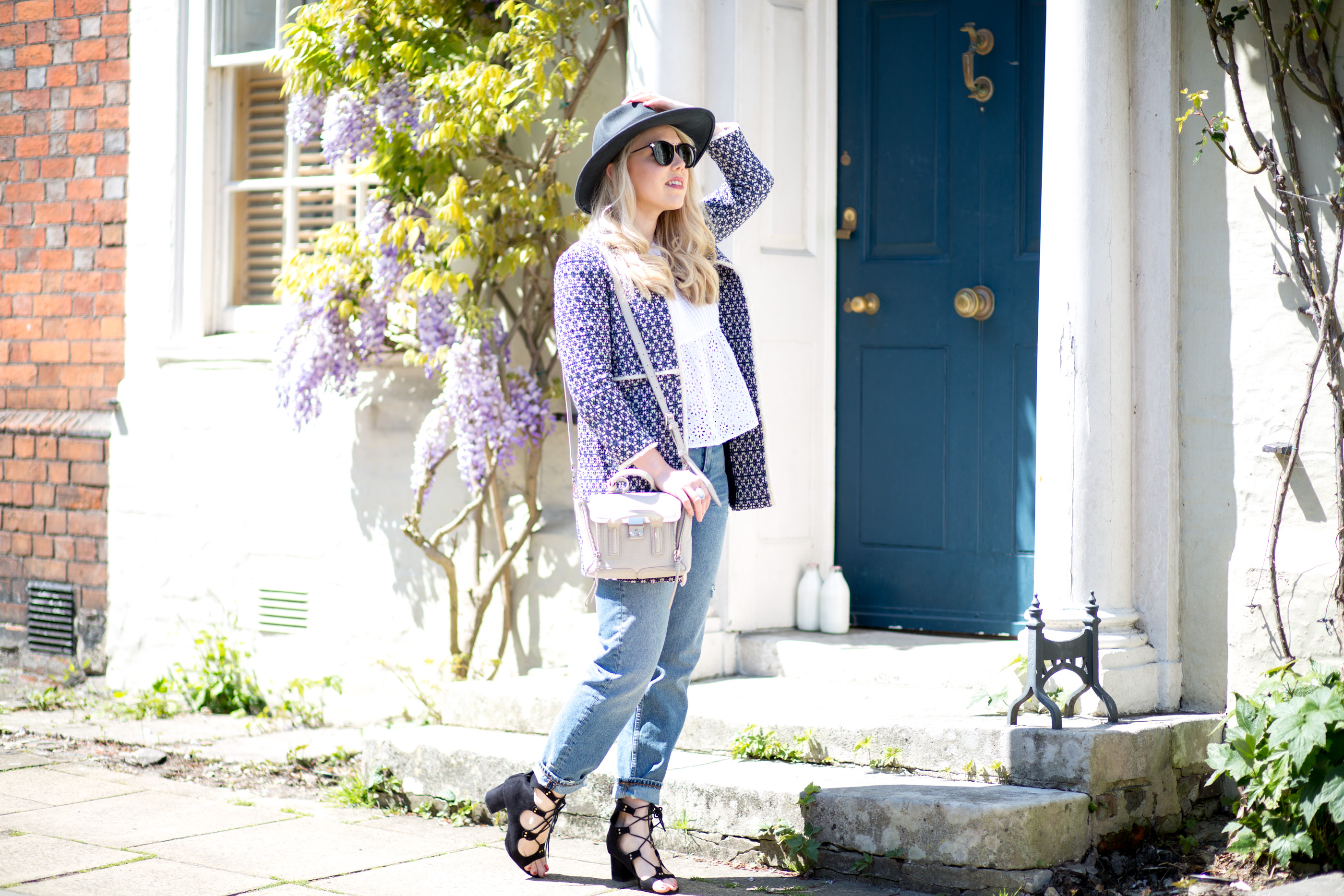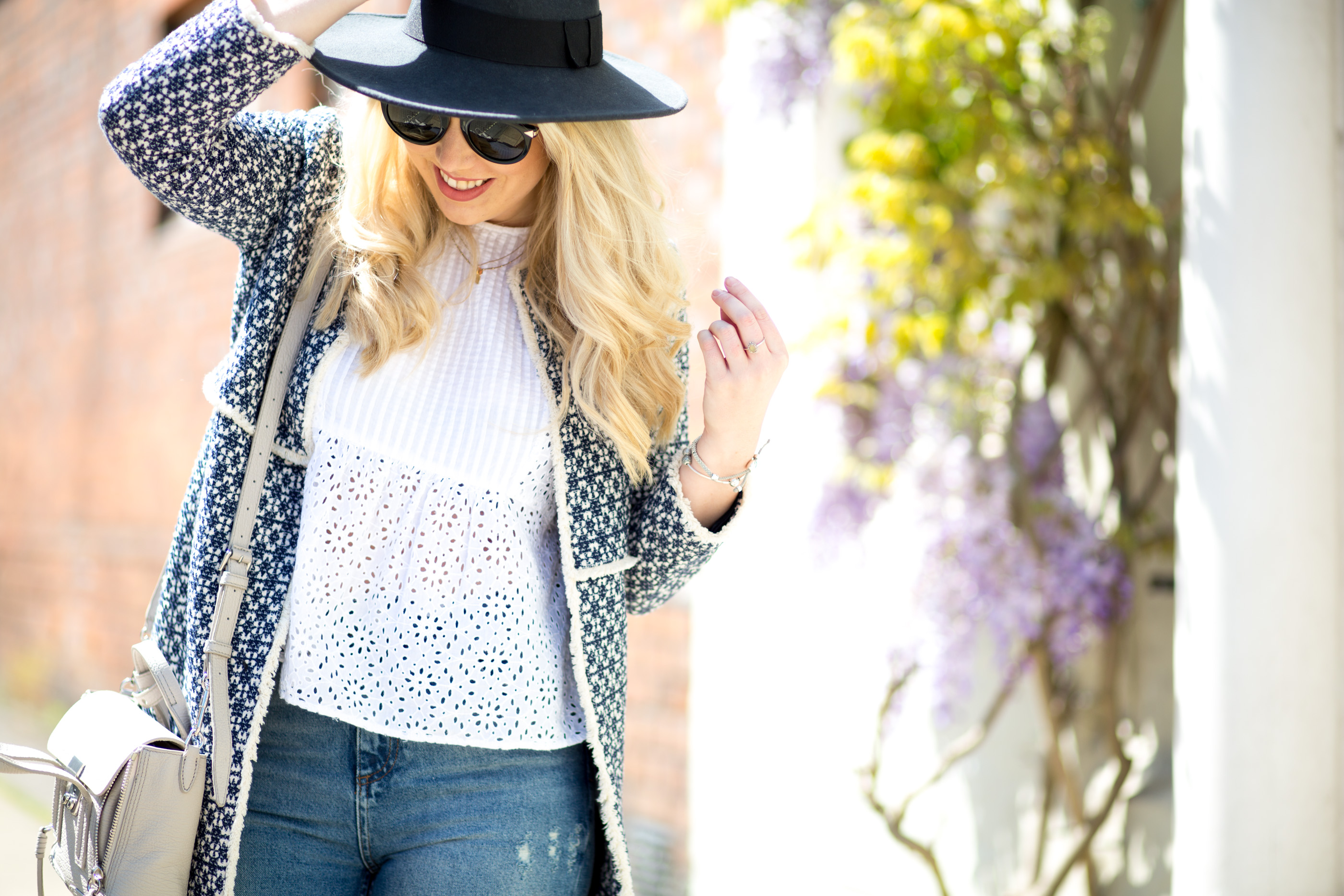 ---
SHOP MY LOOK
. ZARA MOM JEANS (SIMILAR) . ZARA SUMMER COAT (SIMILAR) . PASHLI MINI . KAREN WALKER SUNNIES . ZARA LACE HEELS (SIMILAR).
---
How are you preparing your body, mind and wardrobe for summer dressing? Will you be investing in some new season capsule pieces and upping your gym routine, or are you already prepared for summer to hit? I'd love to know if you have any other tips and advice to help me get back in shape and ready for summer dressing.