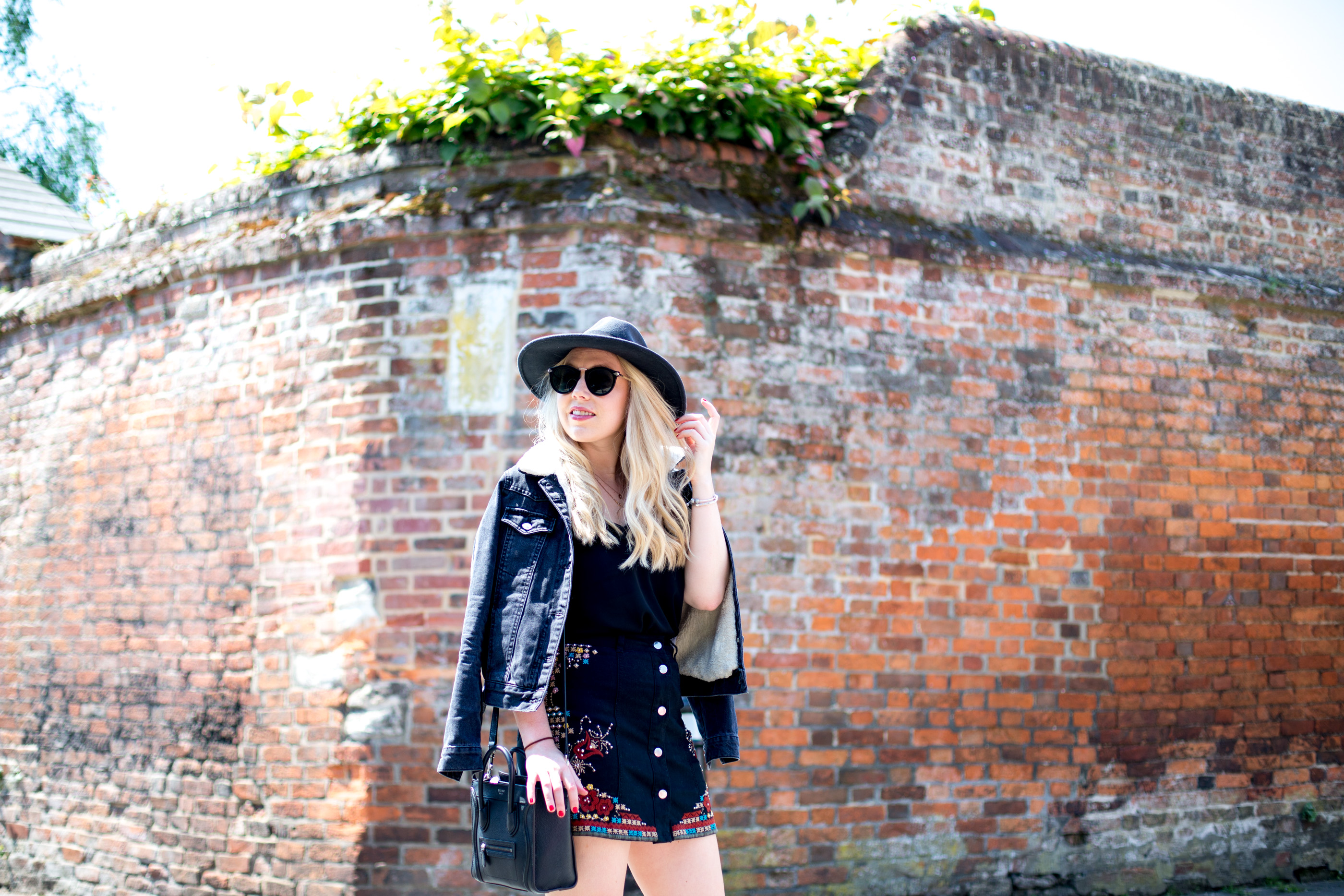 ---
Updating my style with this seasons summer wardrobe essentials
---
I'm starting to feel that Summer spirit in London, the sun's finally breaking through the rain pours and thunder storms (what was up with that?), the Rose is out, and the BBQ season has been christened and not to mention holiday season is starting to approach. My diary is starting to get booked up with fabulous British days out (Wimbledon, Ascot & The Polo) and summer breaks which I simply cannot wait for; Greek islands, Thailand, Hong Kong, Cannes and the Philippines are all in the pipeline. So it's fair to say i'm finally feeling ready to embrace a summer wardrobe.
Boho Embroidery, 70's Fringing, Valentino Inspired Studs, The Ugly Shoe, The Shoulder Bag
---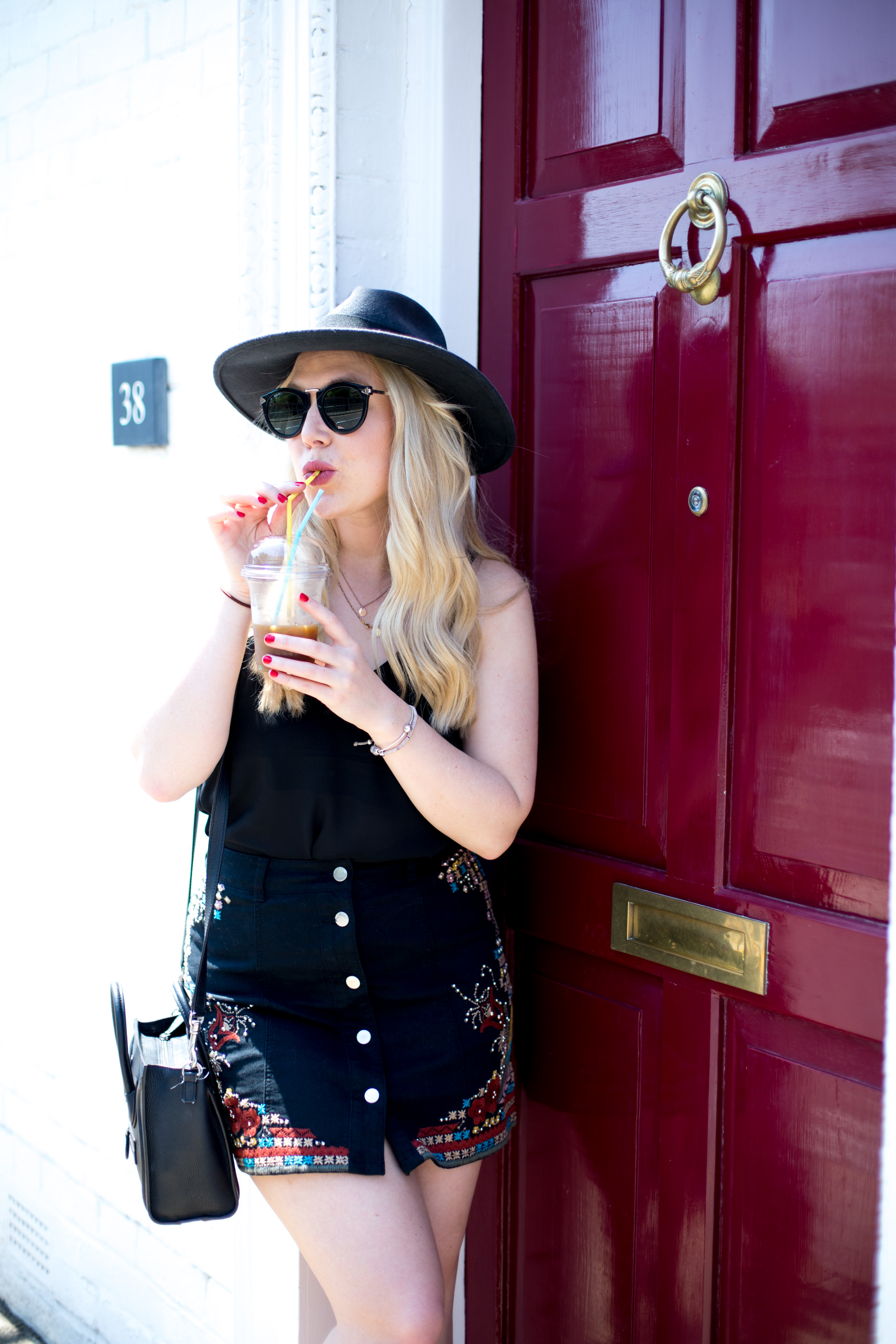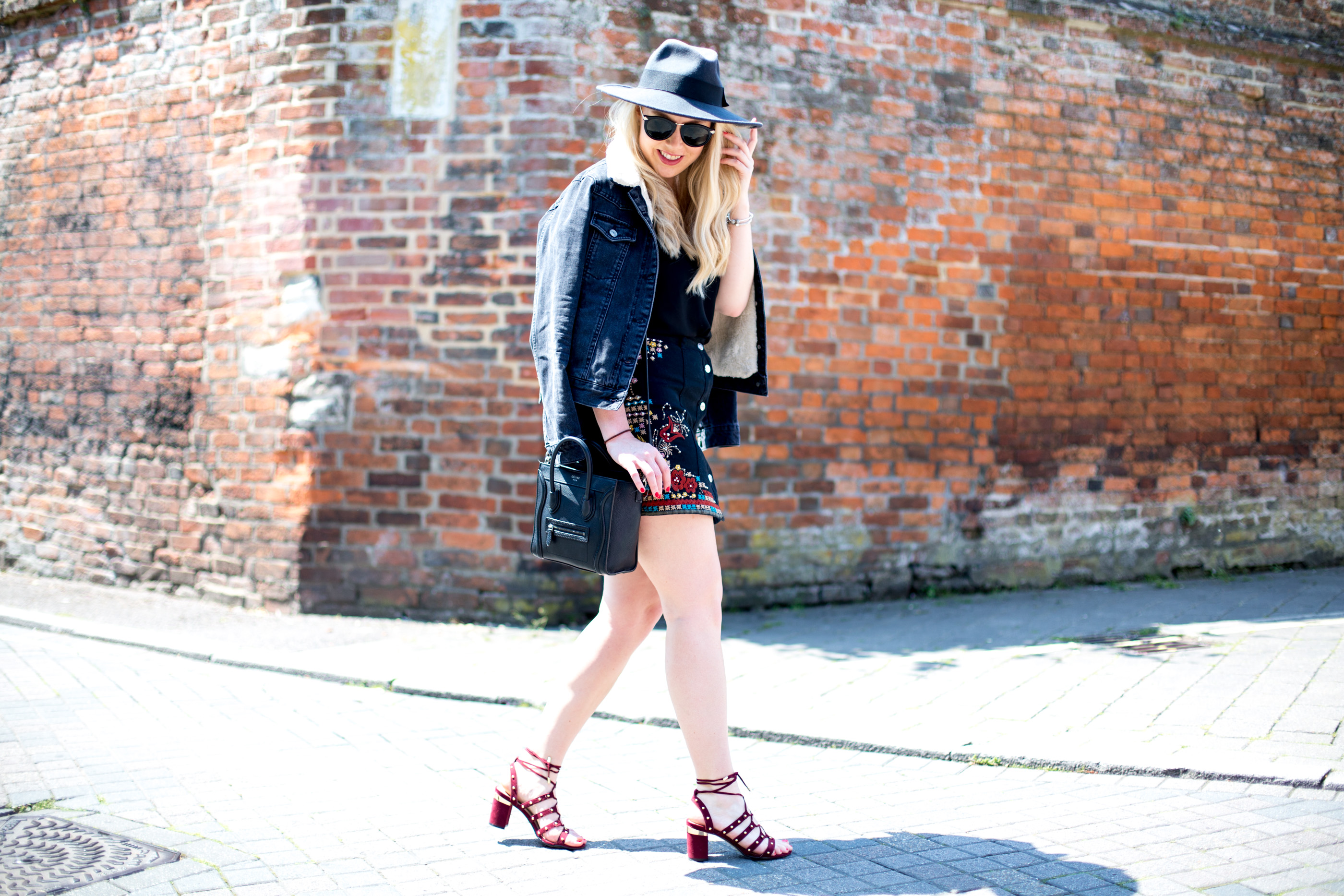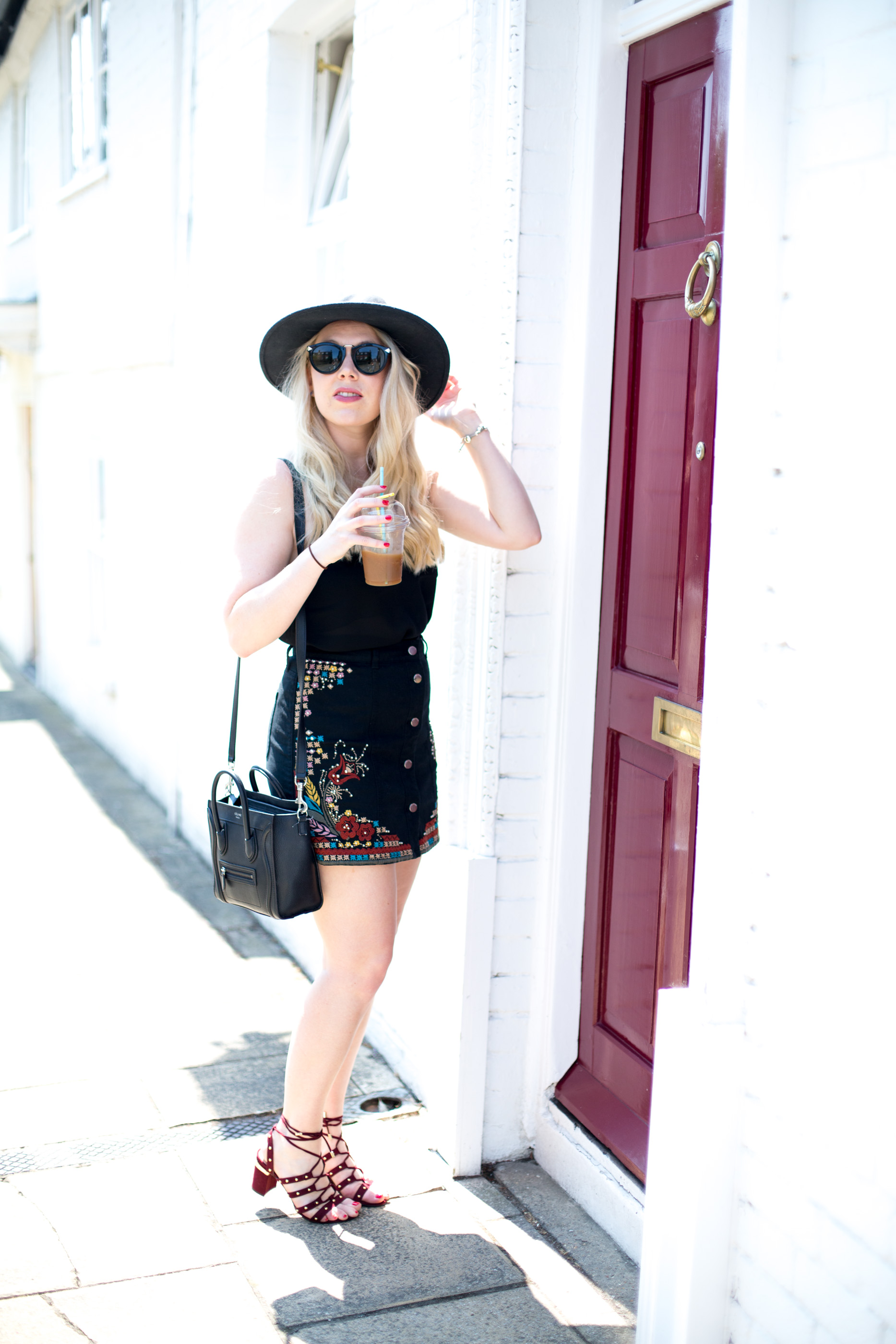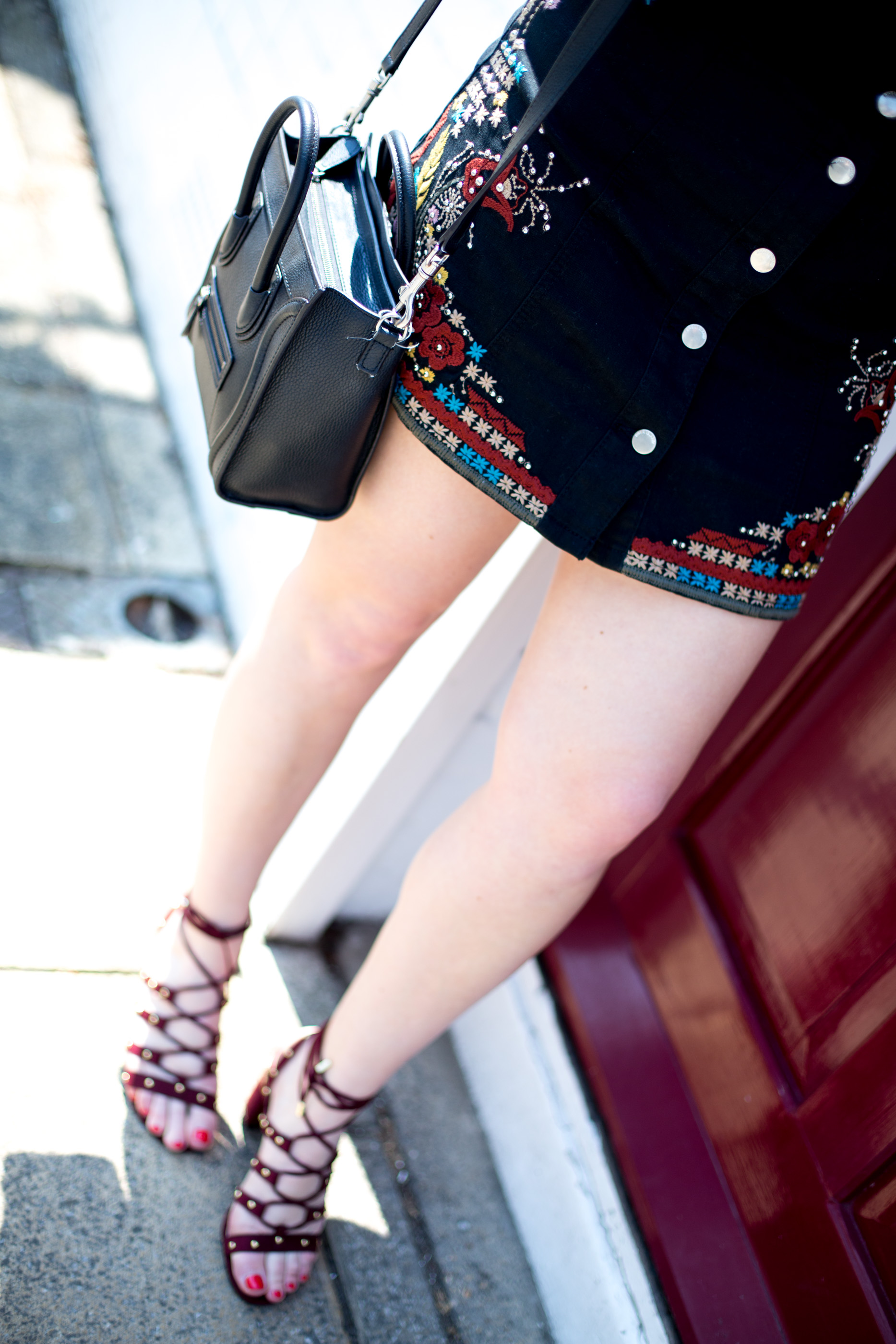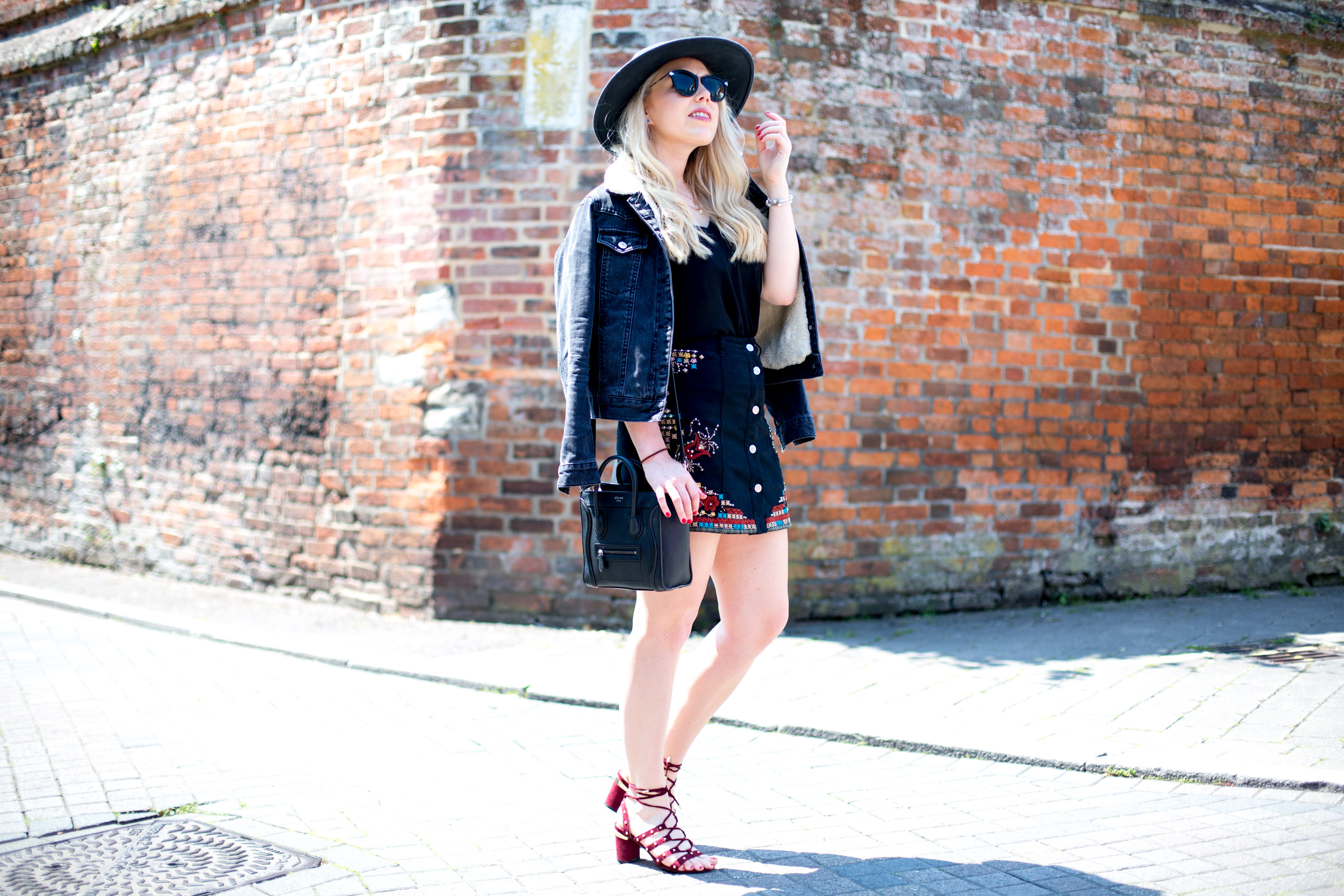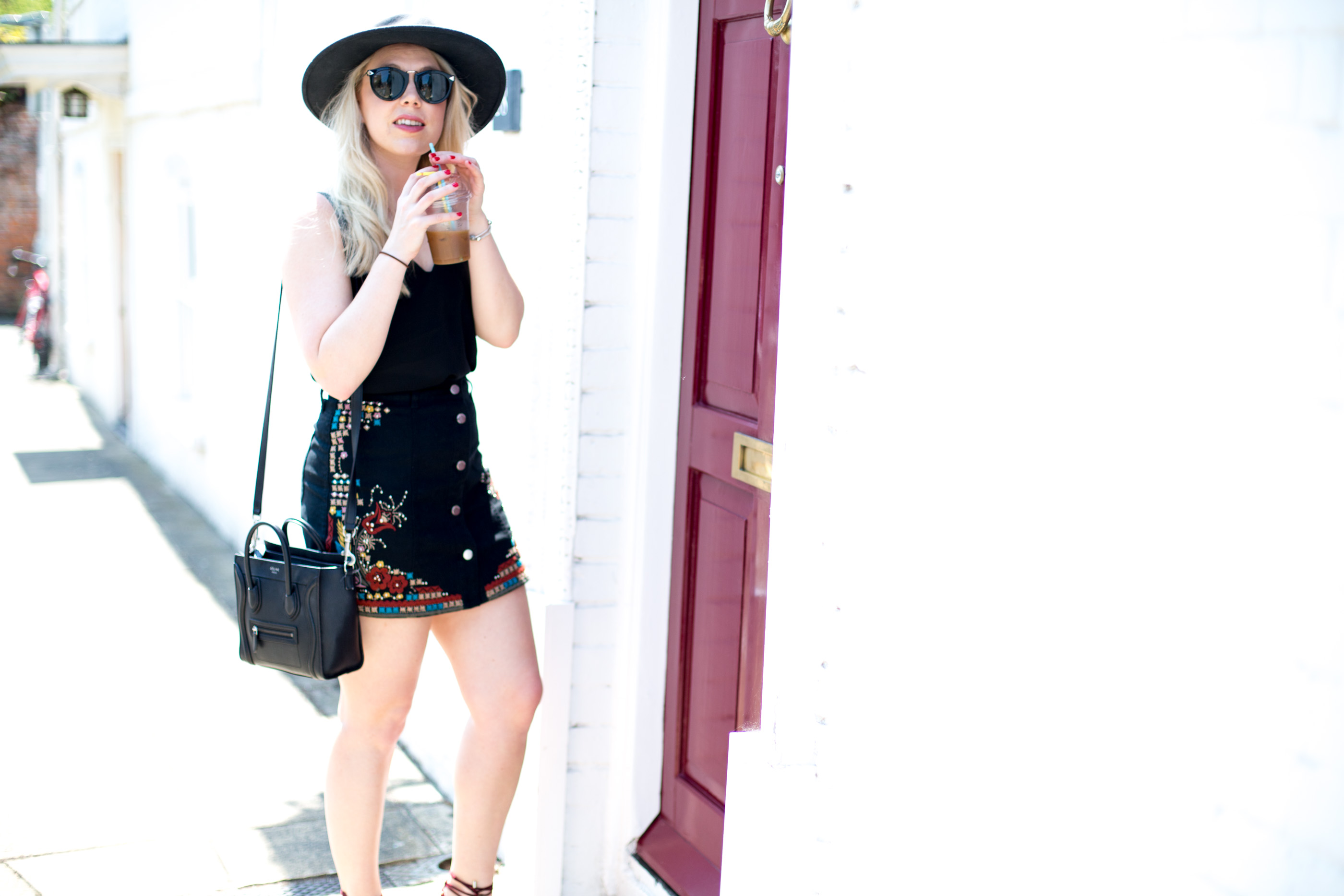 ---
5 SUMMER STYLE ESSENTIALS
Bohemian Embroidery
Whenever a trend comes around the nods to my favourite bohemian style I'm immediately on board, and this season that bohemian sartorial cue is embroidery. Embroidery kaftans, dresses, and even mini skirts. Items like this River Island mini skirt is a really easy way of styling the embroidery trend without feeling like your dressed for coachella.
Valentino Inspired Studs
Since Valentino released the infamous stud shoe (seriously still dreaming of these), studs have made a serious hit on the hughstreet and have become a 'must have' trend in your summer wardrobe. For me the simplest way to channel the stud is through summer sandals, and I for one am filling my wardrobe with high street interpretations of the Valentino look (like these & these).
70's Fringing
Whether it's fringe cut jeans, fringe finished summer jackets or fringing on your handbag, adding a little drop hem and fringing to your wardrobe is an essential this summer. I personally am coveting the cropped length, drop hem straight leg jean this season (I love these & these), but a little fringing on your accessories (Chloe Style) or summer dresses can be a much more subtle way of styling the trend.
The Ugly Shoe; Espadrilles
I didn't think i'd ever say this, but my god i'm loving espadrilles this season, largely to blame is the Chloe wedge of course, but both River Island and Topshop have some seriously cute espadrilles out right now. The shoe is casual, comfortable and unbelievably effortless, yet if you channel this seasons take on the trend (straps & pastel tone) they look uber chic too.
The Shoulder Bag
Any excuse to add a little designer leather to your wardrobe right? But this season the leather shoulder bag is the accessory of choice, top of my list is this new season burgundy Chloe Hudson, but you don't have to break the bank to incorporate this seasons hottest trend into your wardrobe, the high street have some incredible designs too, from Zara to Whistles. Opt for a nano size, cross body shoulder bag & leather as your sartorial cues of choice.
---
SHOP MY SUMMER WARDROBE ESSENTIALS


---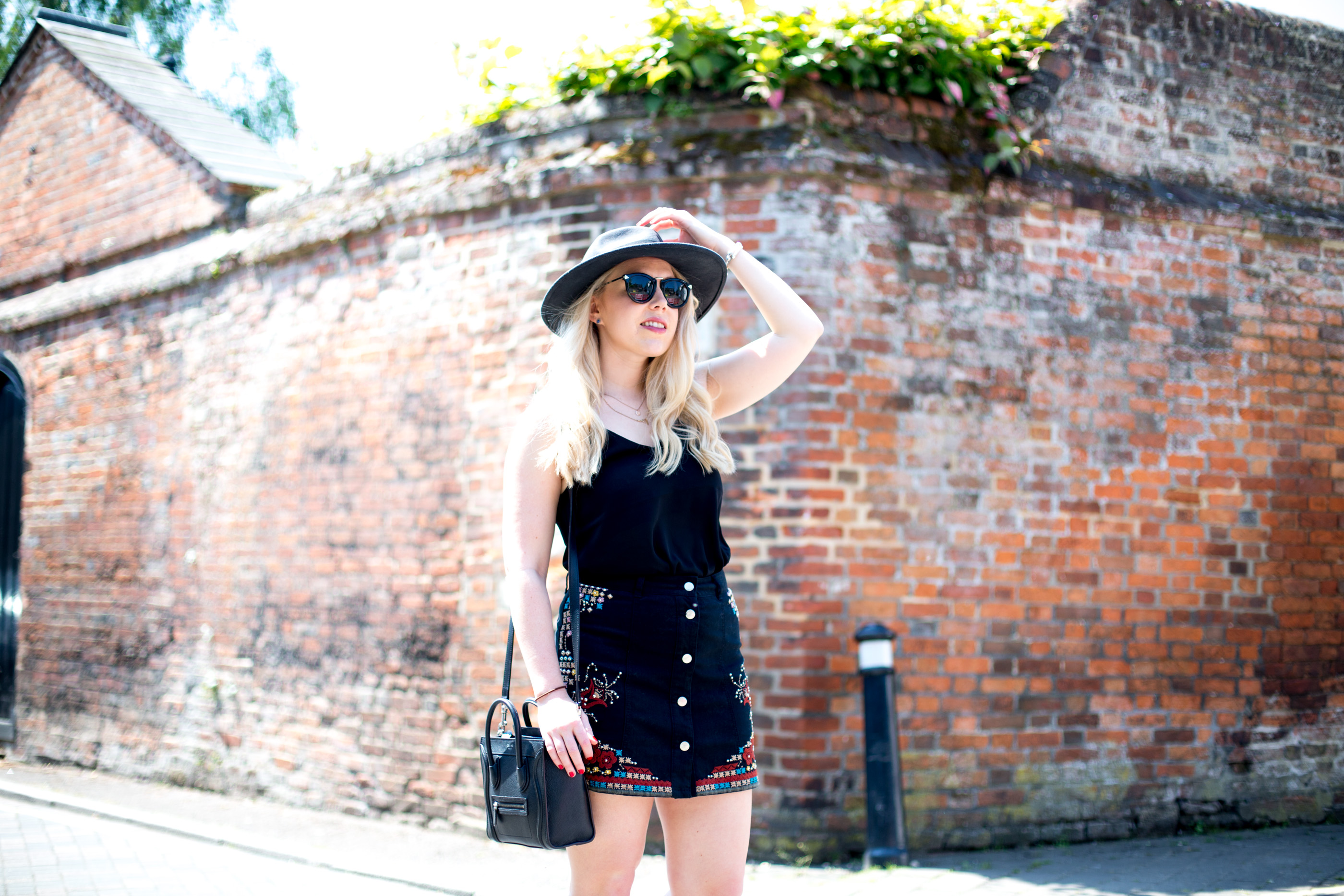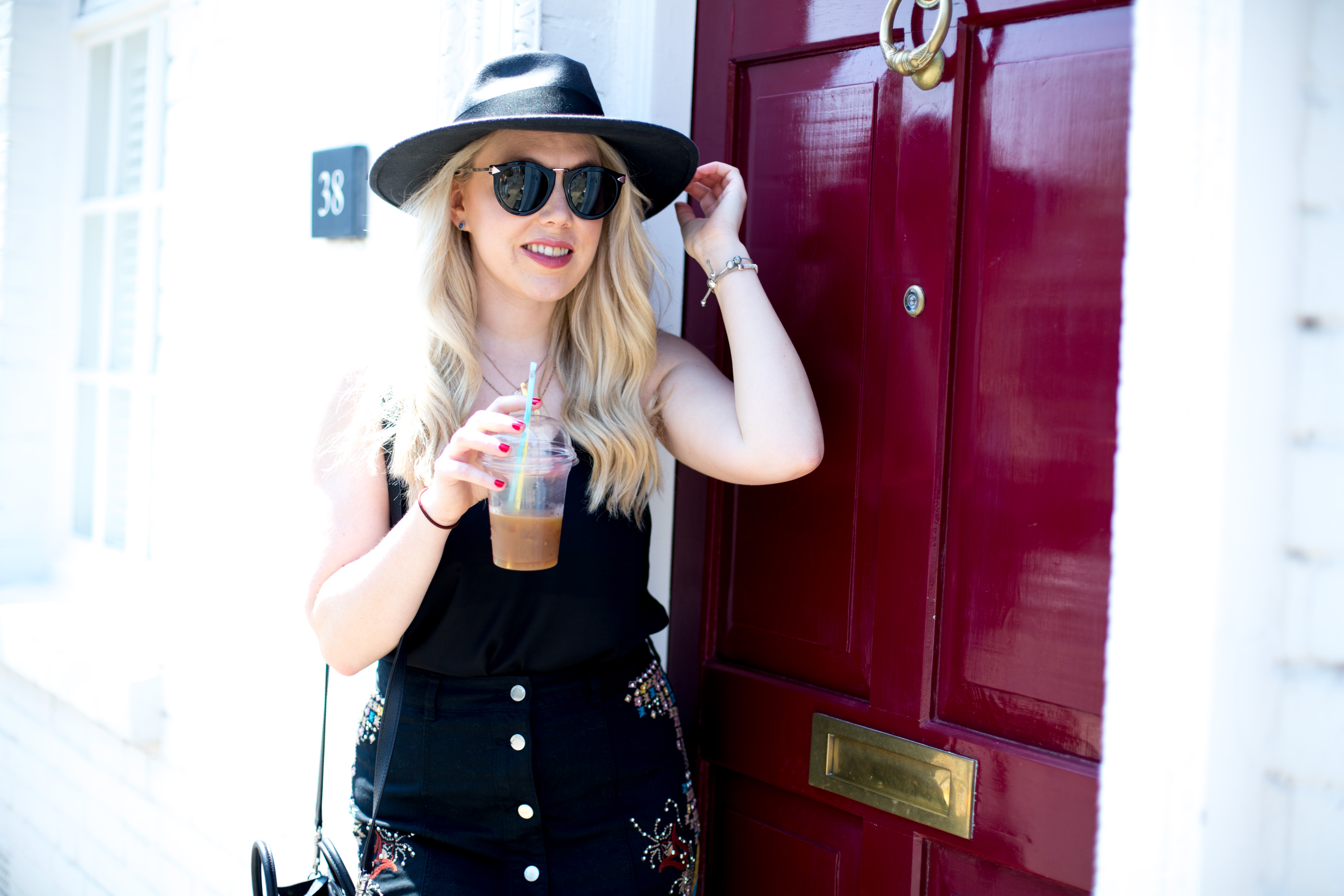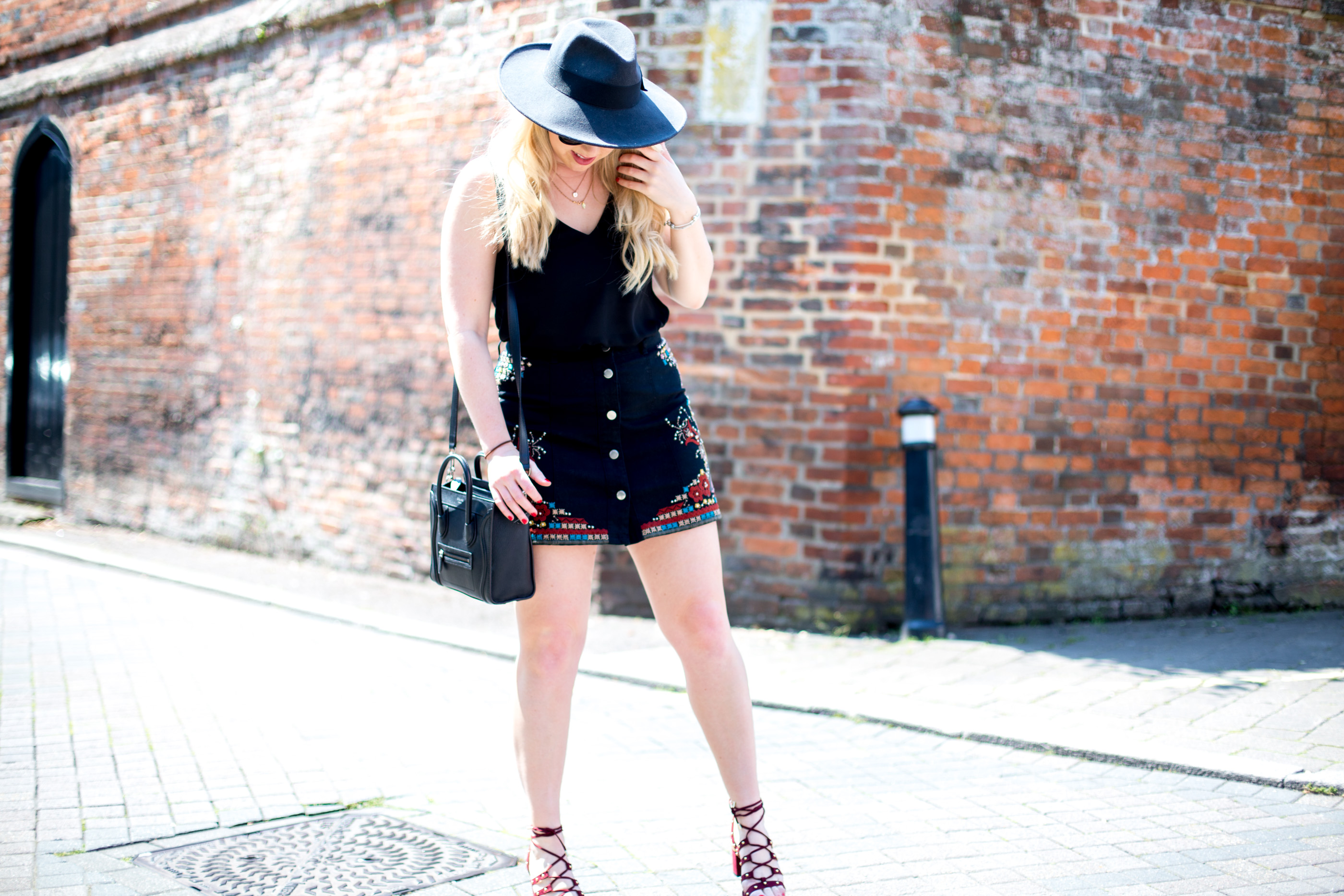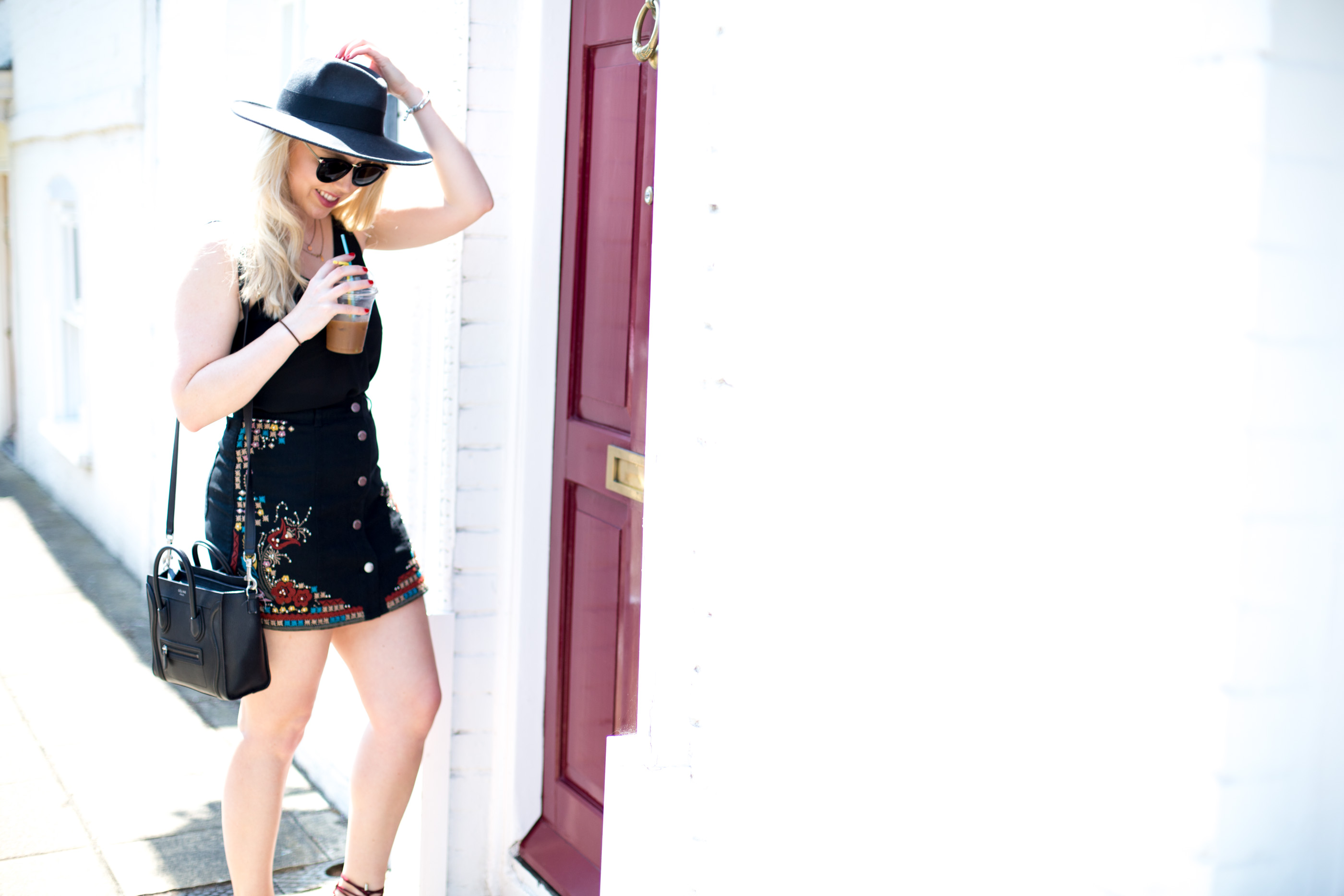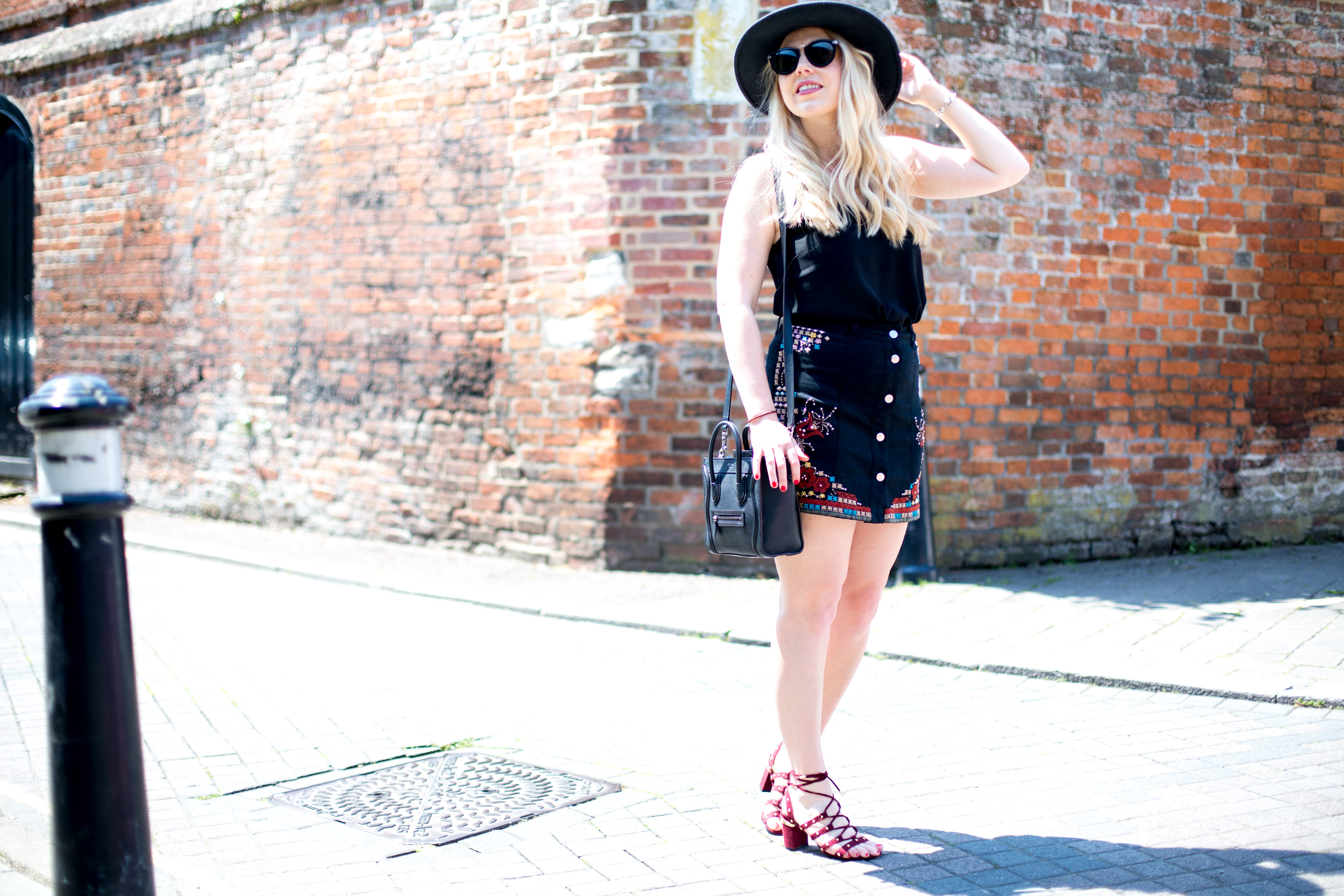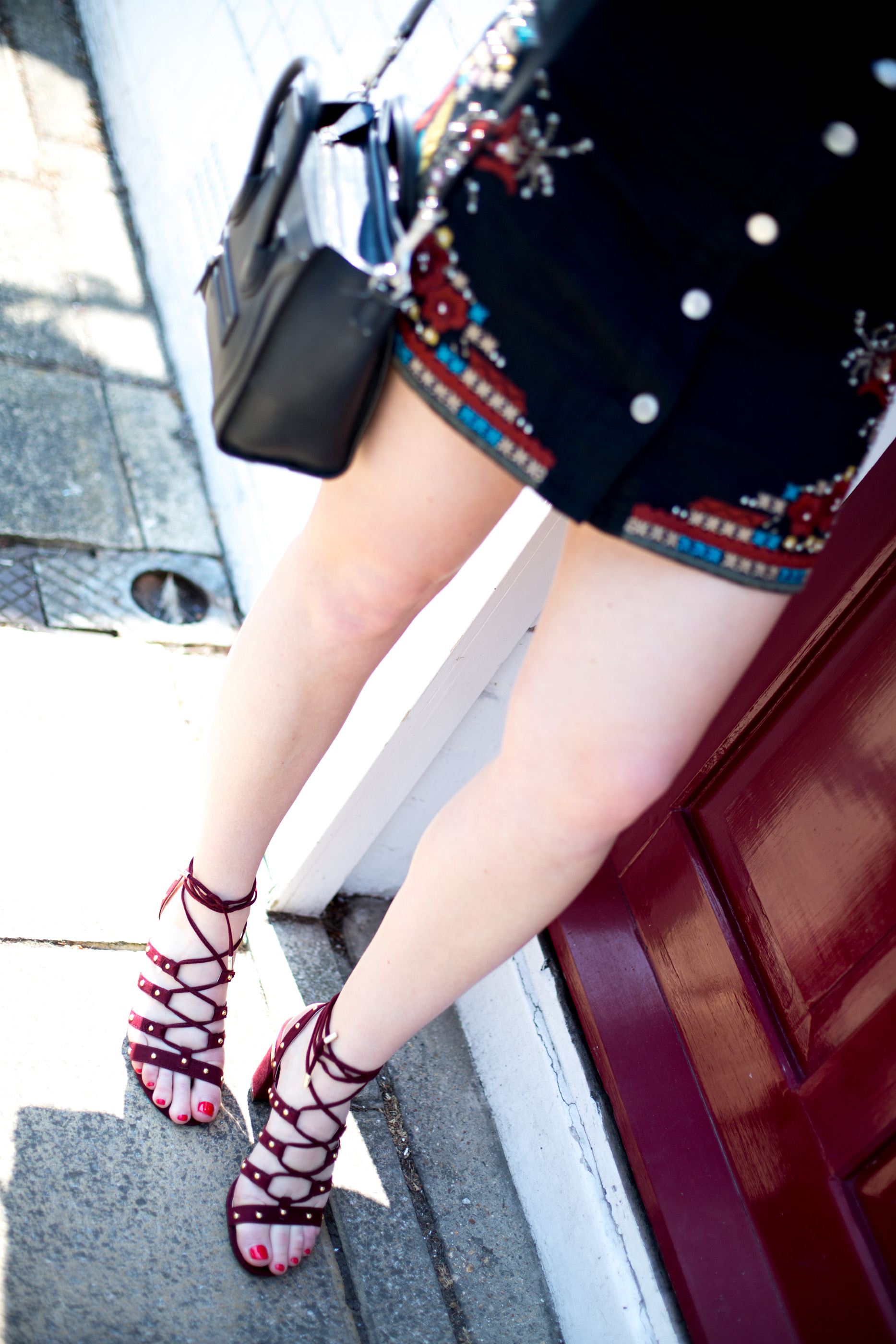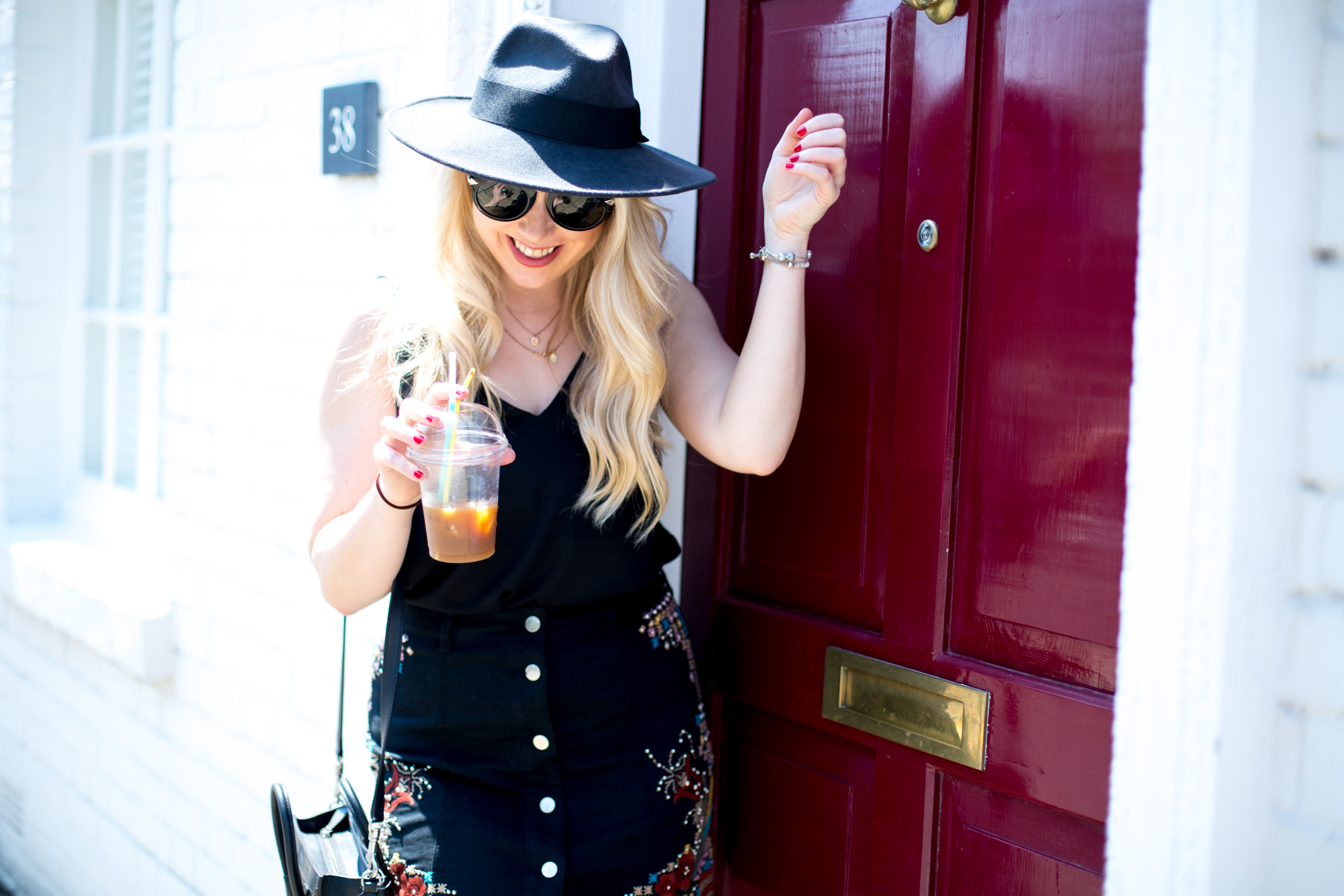 ---
SHOP MY LOOK
. RIVER ISLAND EMBROIDERED SKIRT . TOPSHOP CAMI . CELINE NANO . KAREN WALKER SUNNIES . RIVER ISLAND SANDALS .

---
I'm not one to embrace every trend that hits the high street, but this summer the bohemian inspired embroidery look, 70's inspired fringing, the shoulder bag (inspired by Chloe of course), stud sandals and the ugly shoe are all trends i'm coverting and incorporating into my wardrobe.
---
You can browse and shop all my favourite takes on the trends in the little shop edit i've pulled together above or in my clothes & accessories shopping pages & if you need a little more inspiration follow my street style pinterest board. Happy Shopping.