---
What You Need In Your Summer Vacation Beach Bag
---
If you follow me on Instagram or snapchat (mediamarmalade) then you'll know that at the end of last week I headed off to Cyprus for a couple of weeks of sunshine and chill time. Summer holidays and travelling in general are such an important part of my life and something I try to do as often as possible (aside from clothes it's basically where my salary goes). This years already featured my annual ski trip in Val, a week in Cannes, 3 trips to Paris and a week in Bordeaux, but the summer is when the serious summer chill time happens, starting with these two weeks in Cyprus, a week in Greece to follow and then a little Asian adventure at the end of the year exploring Thailand, and starting January in Hong Kong and the Philippines (let me know if you've been and have any tips?).
The point is I love to travel and I'm fortunate enough that I get to travel a lot, but it's not all that often I share my travels with you on here. I've decided to sort that out and so you can expect to see a whole burst of energy in my travel pages but also a little holiday style sprinkling in my outfit pages too. Starting with today's outfit (a little number I wore yesterday) and my tips on beach bag essentials – I hope you find them helpful (in my opinion everything you need for the perfect beach holiday), I'd love to hear yours too.
---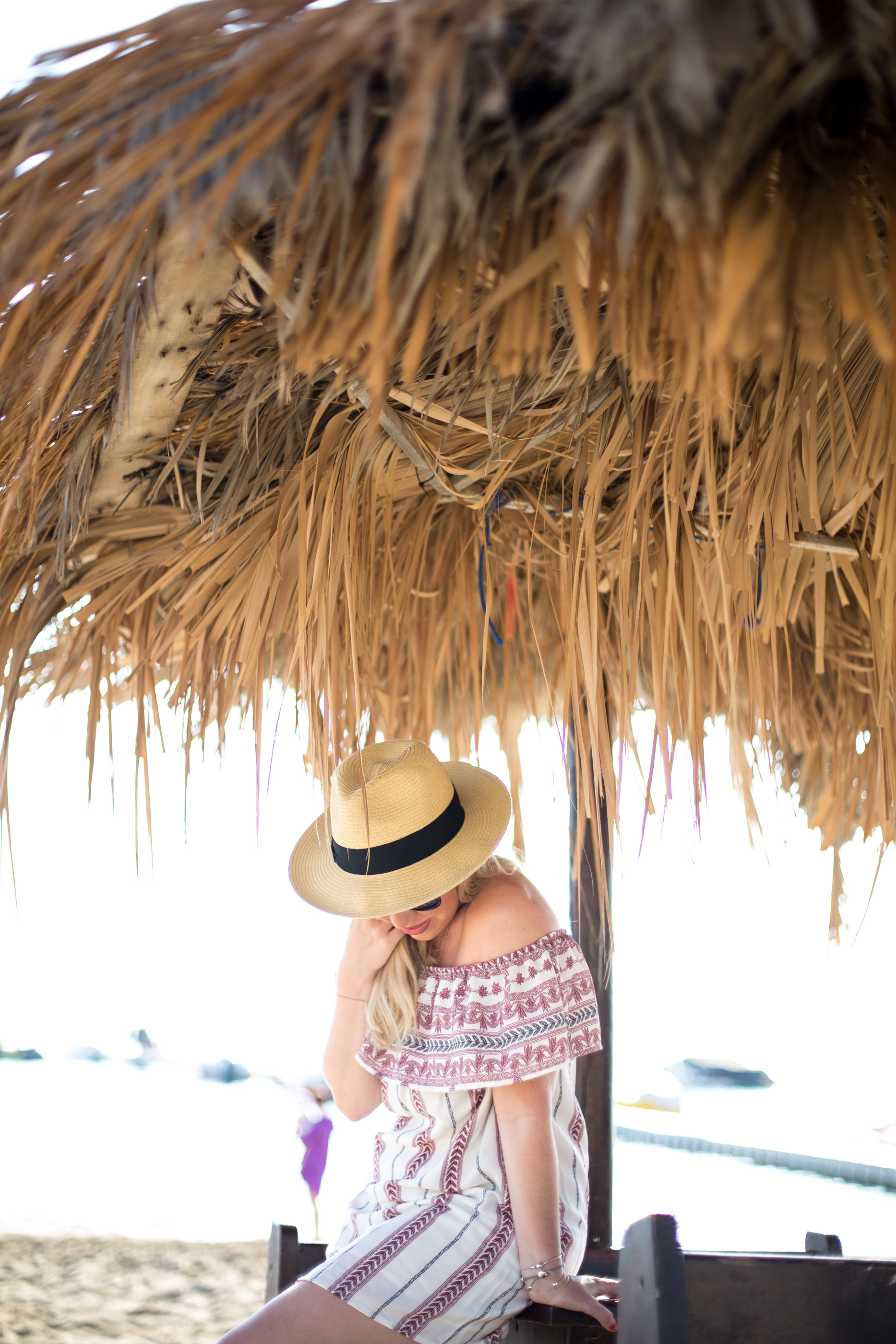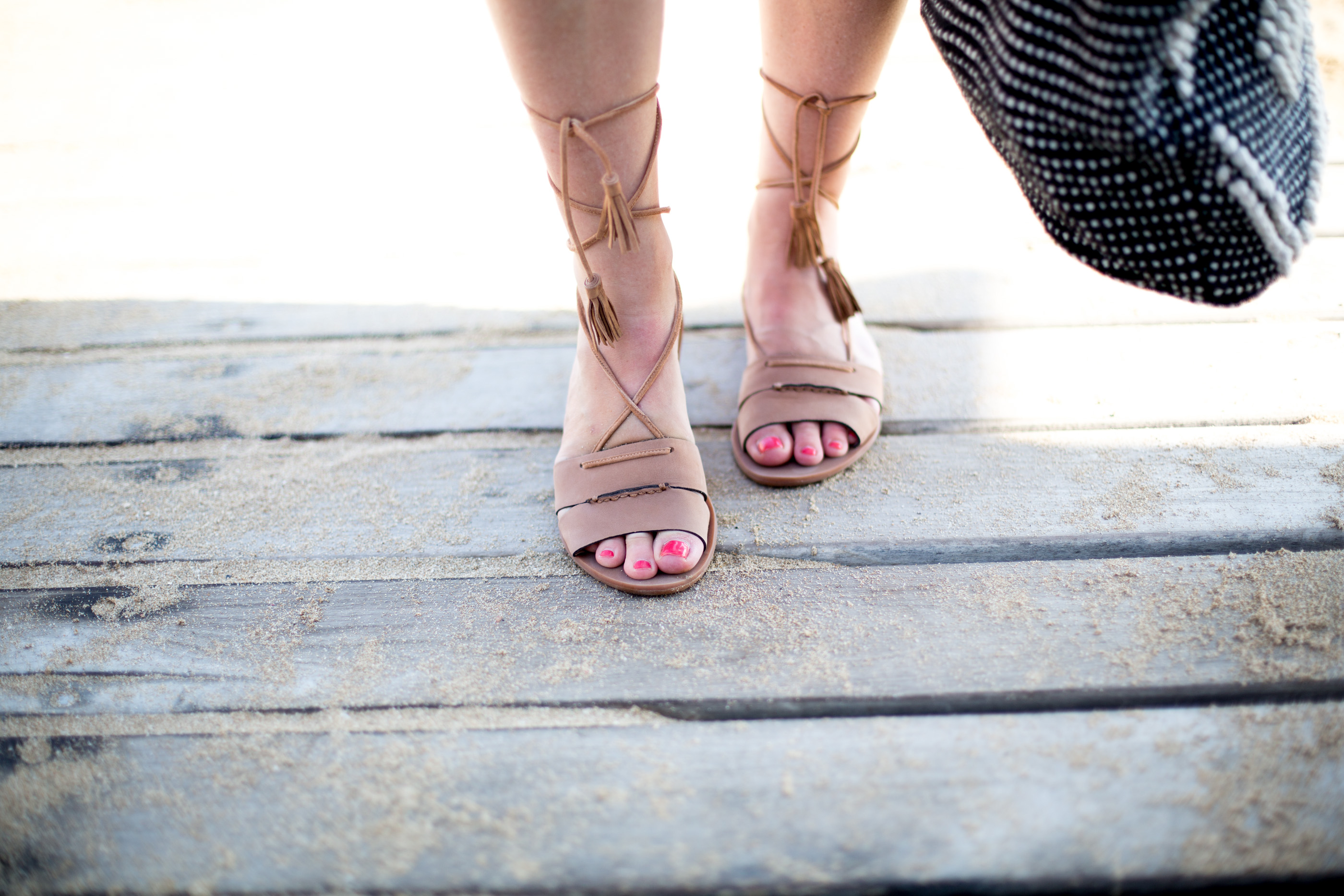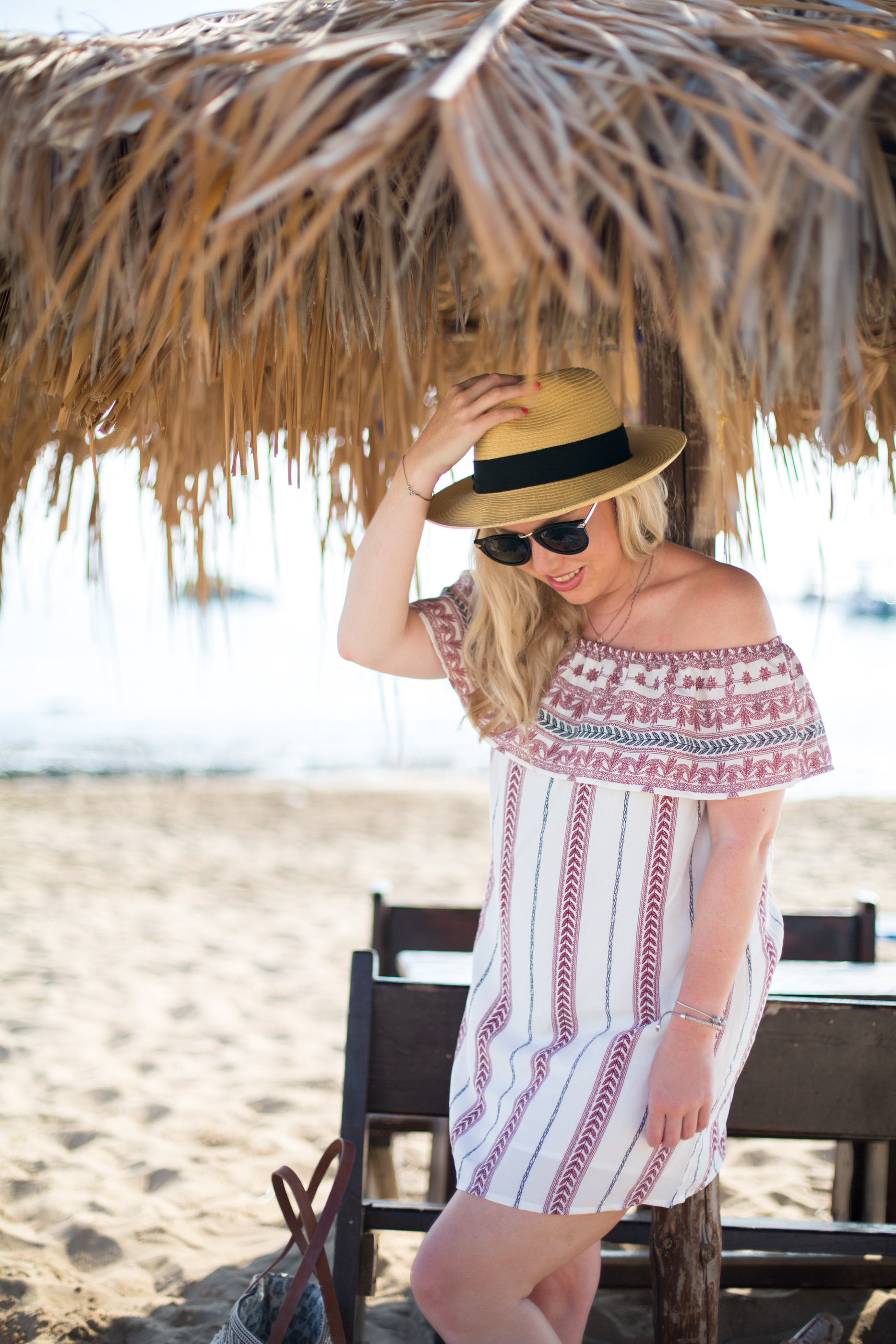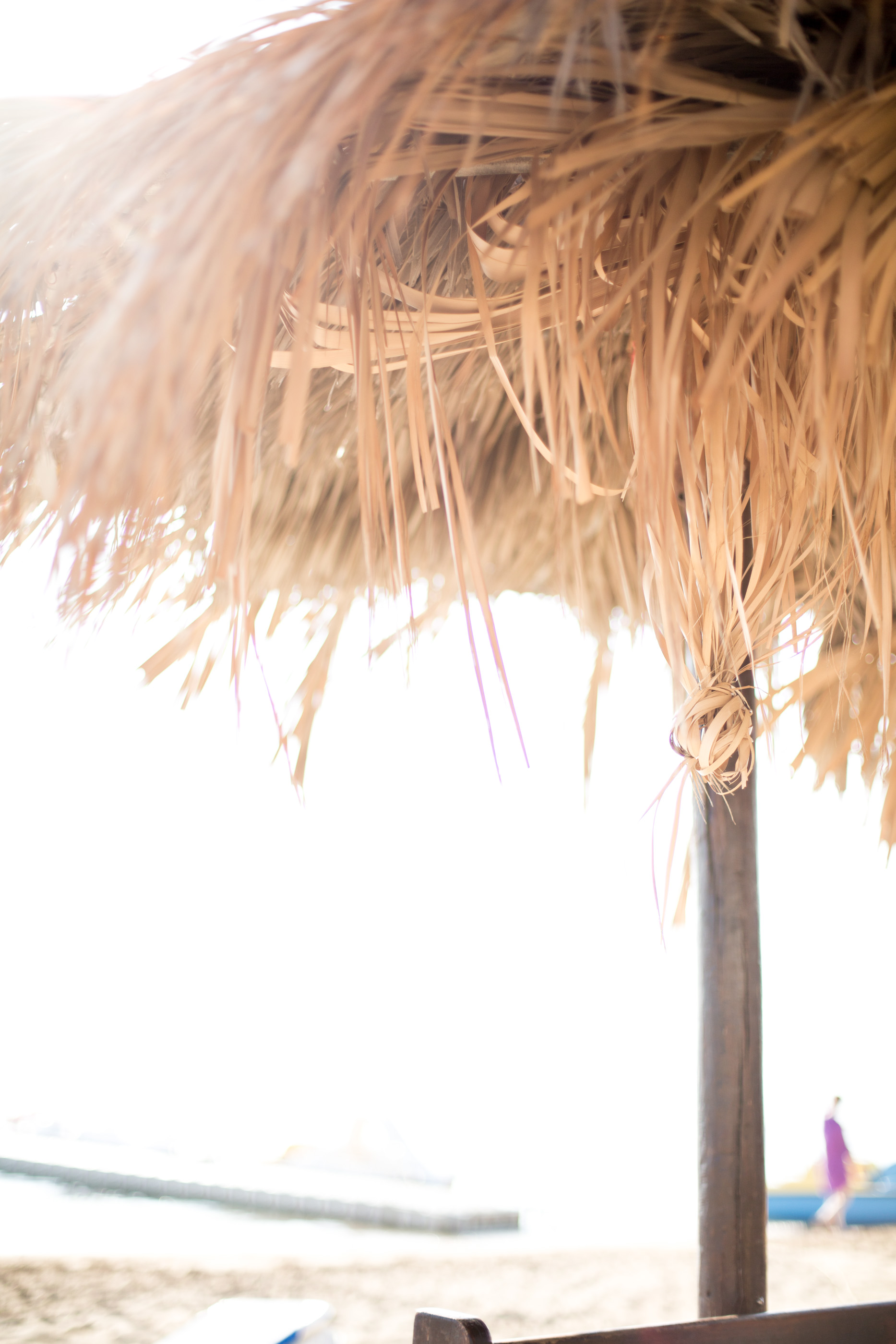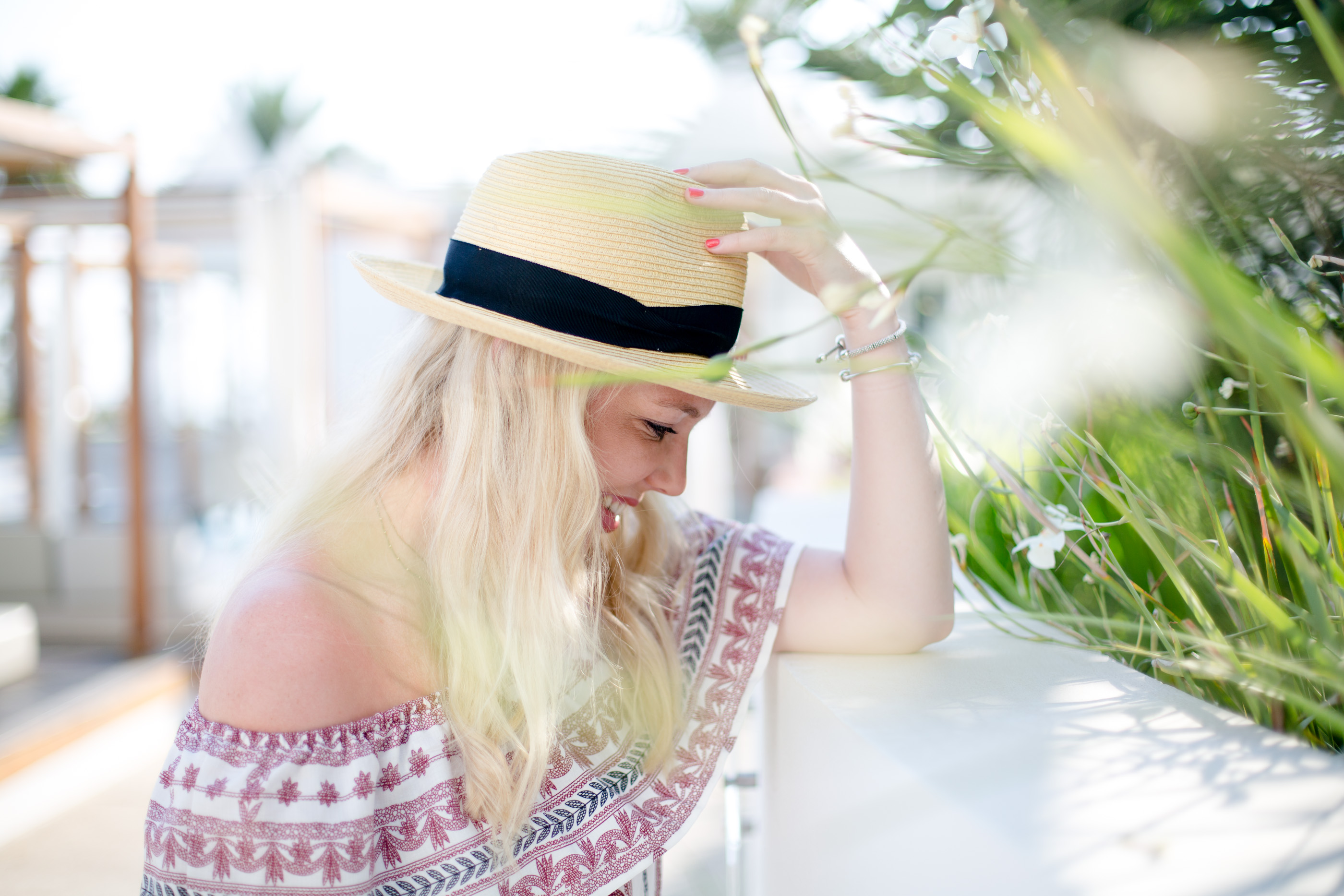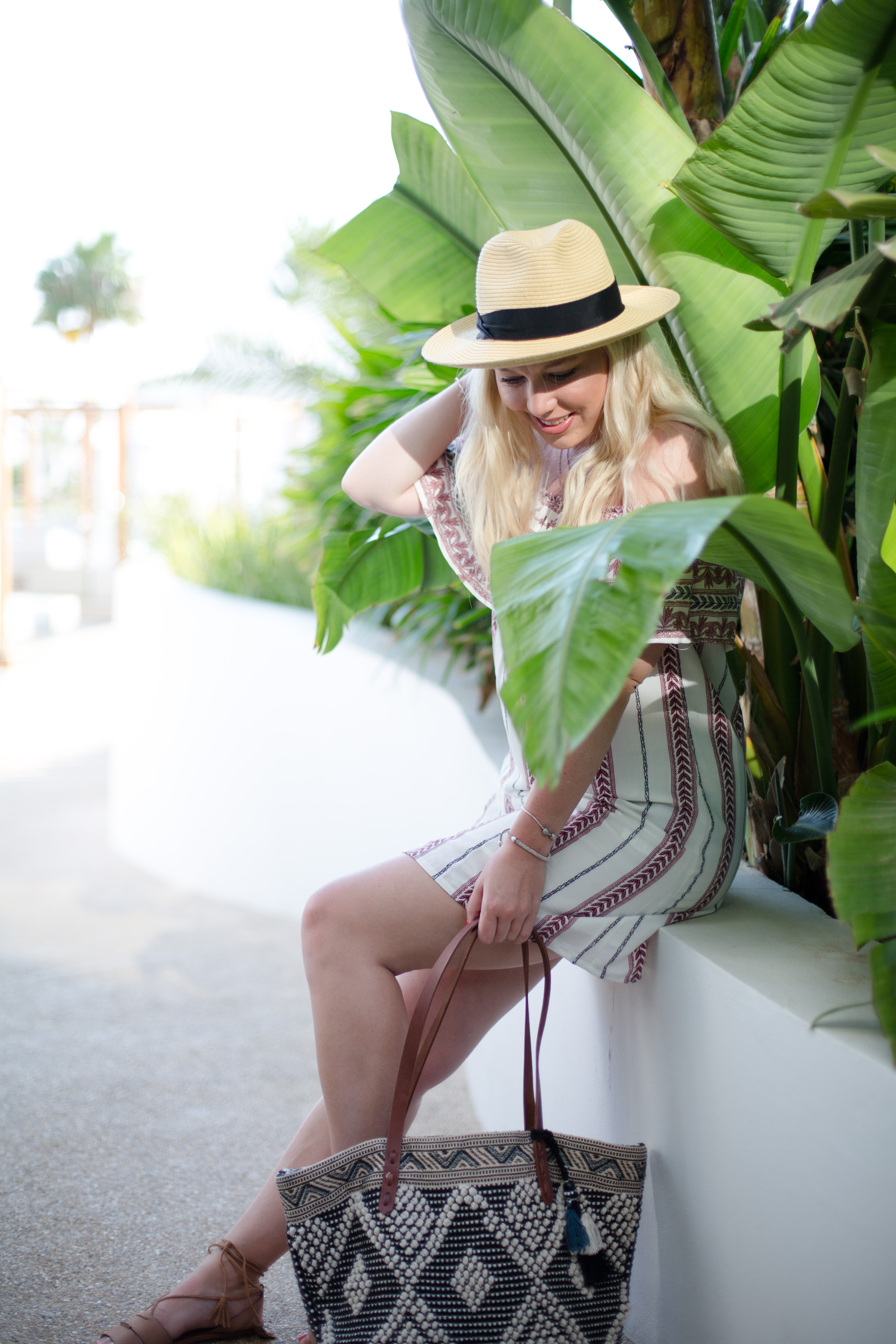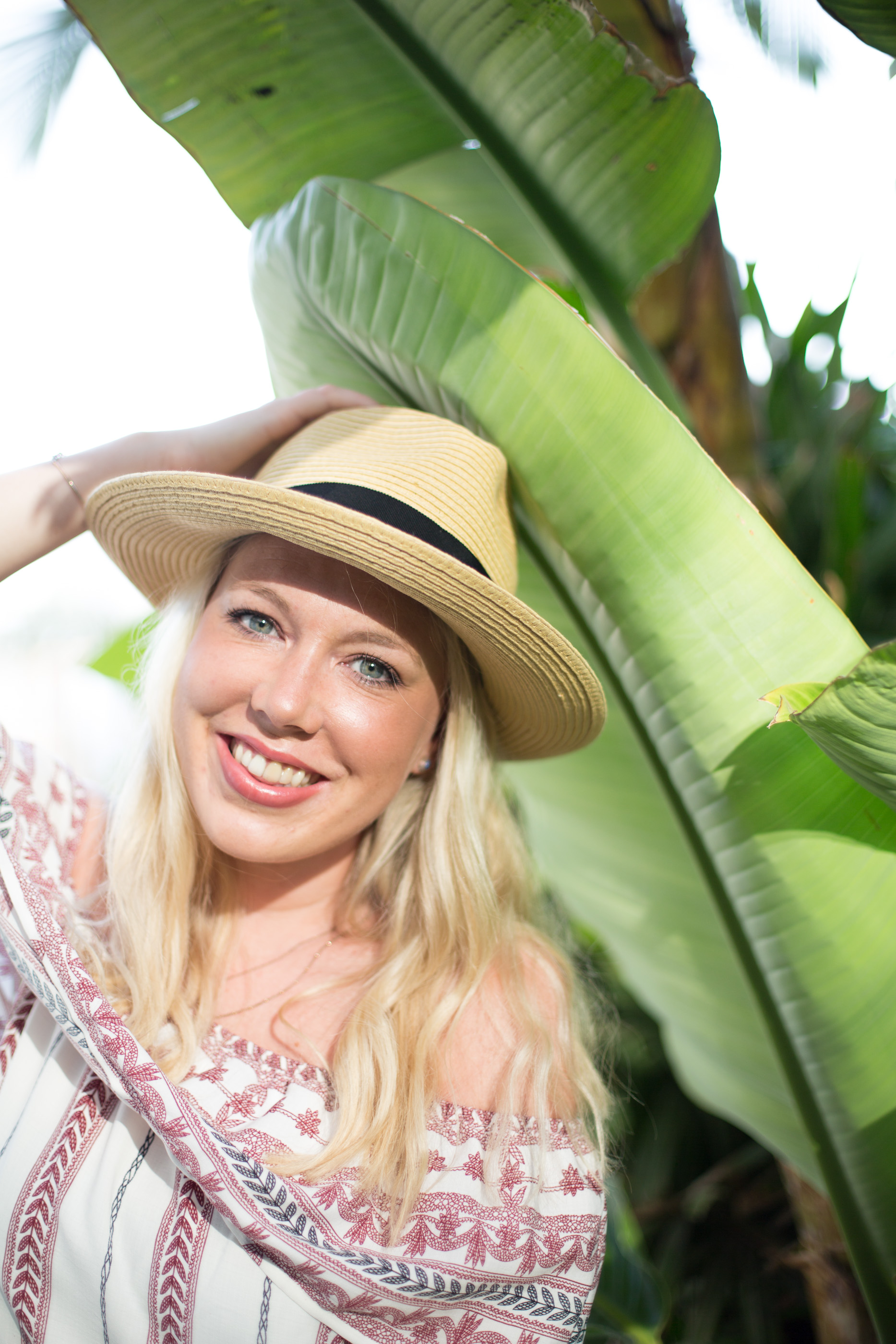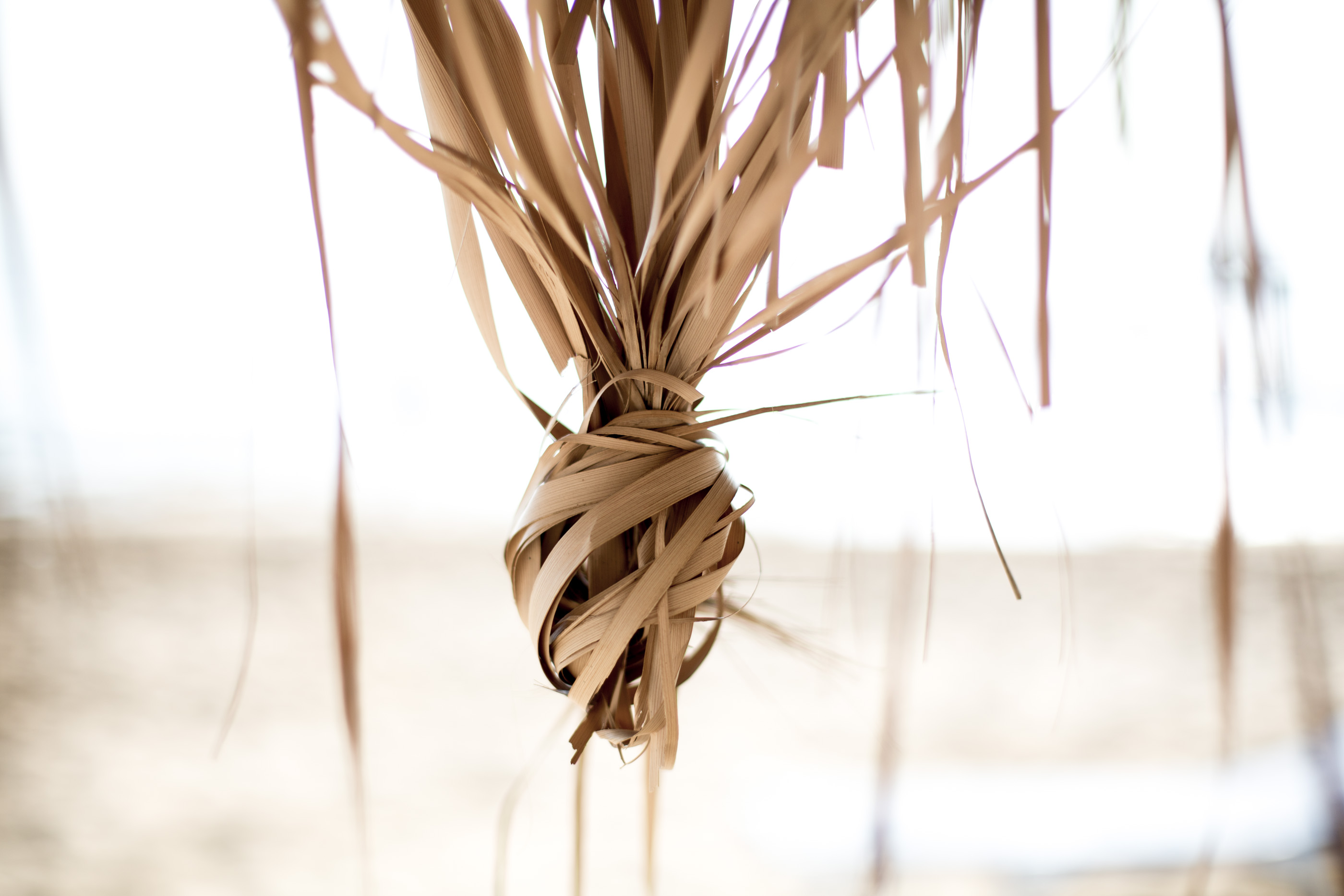 ---
EVERYTHING YOU NEED FOR THE PERFECT BEACH HOLIDAY: MY VACATION BEACH BAG ESSENTIALS
A (Bardot Sleeve) Summer Dress
Bardot sleeves are of course optional, but it wouldn't be summer 2016 if your vacation wardrobe didn't include at least one bardot sleeved dress, right? Regardless of trends, they actually make the perfect beach or day dress, light weight, exposed shoulders for a little sun kissing, and no need for a bra (even with big boobs, I promise). I personally am sporting this Glamorous bardot dress I picked up in ASOS (I also love this simple white one too) and it's made for the perfect beach dress.
The Perfect Fitting Bikini
The perfect fitting bikini, 'Pah, as if', i hear you snort. Bikini shopping is by far the worst thing in the (shopping related) world, far worst than jean shopping and that says something. But this year I have to say I was pleasantly surprised by some last minute bikini purchases I made at Accessorise … no pain, no tears, just good fitting pretty beach wear. As a 30E, large bottomed lady, clothes sizes in bikini's just don't work, but what I love about Accessorize's range is that a) it's a great price (£30 for a set), b) you can mix & match styles and sizes and (most importantly) c) the designs offer cup fit, but with adjustable tie backs (perfect for people like me who need a large cup but small back tie). I personally picked up this bikini top & bottom set (in coral) as well as a couple of others from Accessorise and a brand called Oysho on ASOS (this one is one of my favourites) and finally feel like i've found the brands that work for me.
A Sturdy Beach Bag
Any excuse to buy a new bag right? But lets be honest, a summer holiday without a beach bag to throw anything and everything in is a nightmare, and so pre holiday beach bag shopping becomes an annual fair (because you need a new one each year, right?). This year I picked up a fab bohemian style embroidered beach bag from Mango, the perfect size to fit the essentials (sun tan lotion, day dress, camera, books, phones, cards etc etc). I've also been lusting after this Straw Studios beach bag too.
A Straw Hat
You may think I live in hats at the best of times, but on holiday it becomes a permanent feature (anything to cover as much of my crazy curly beach hair as possible). I've got a good selection of straw hats I take on holiday but this year it's a combination of my Accessorize bow hat for the beach & my Reiss straw hat (now in the sale) for the evening.
Good Book(s)
A vacation isn't a vacation without a pile of books to tackle, it's the only time I get to truly indulge in a good novel, and so I really do make the most of it. What could be better than curling your toes in the sand while sinking into a real page-turner? Jojo Moyles, Jill Mansell & Cecilia Ahern are my go to chick lit authors, and I always pick up any new releases for my travels. Aside from a book a day, Summer editions of In Style, Elle and Vogue always come along for the ride too. This trip I've already read Jill Mansells new book 'you and me always' and Cecilia Aherns new novel 'the marble collector', so need to download some new reads on my kindle. Do you have any recommendations?
A Camera
Now not an essential, and an iPhone can do the job just as good these days, but I always like to take a camera with me in my beach bag, you never know what you might get up to or discover and want to shoot and so a light weight camera is always in my beach bag. Whilst I shoot with my Canon 5DIII (and 50mm 1.4 & 85mm 1.8 lenses) 99.9% of the time, holidays are the time my Olympus Pen EPL7 (and 45mm lens) really gets a work out.
Skin Saviours
Last but most certainly not least, sun saviours (sun tan lotion, aftersun, lip care, face cream) are of course an absolute necessity and probably the most important part of my beach bag. I don't really have a brand I loyally stick to when it comes to sun tan lotion, right now you'll find Clinique, Nivea, Piz Buin and P20 in my bag, and burts bees lip salve, but what's important is that there's plenty to keep me covered all day. Being fair skinned I often find myself getting burnt and so I always try and protect my skin with regular lotion top ups (even when i'm wearing P20 all day lotion) and have a full body moisture soak after a day in the sun (aloe Vera is a god send).
---
SHOP MY SUMMER VACATION EDIT

---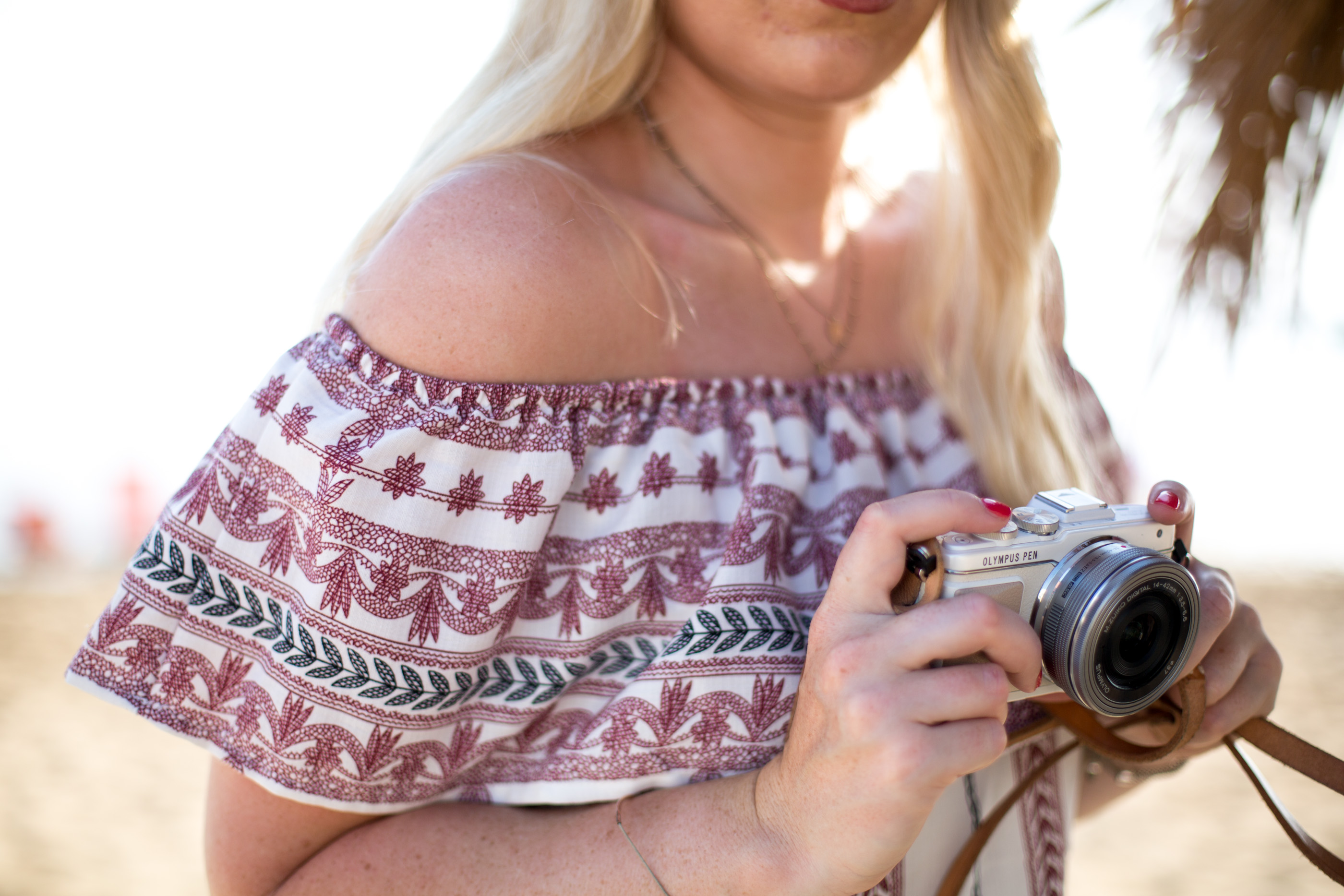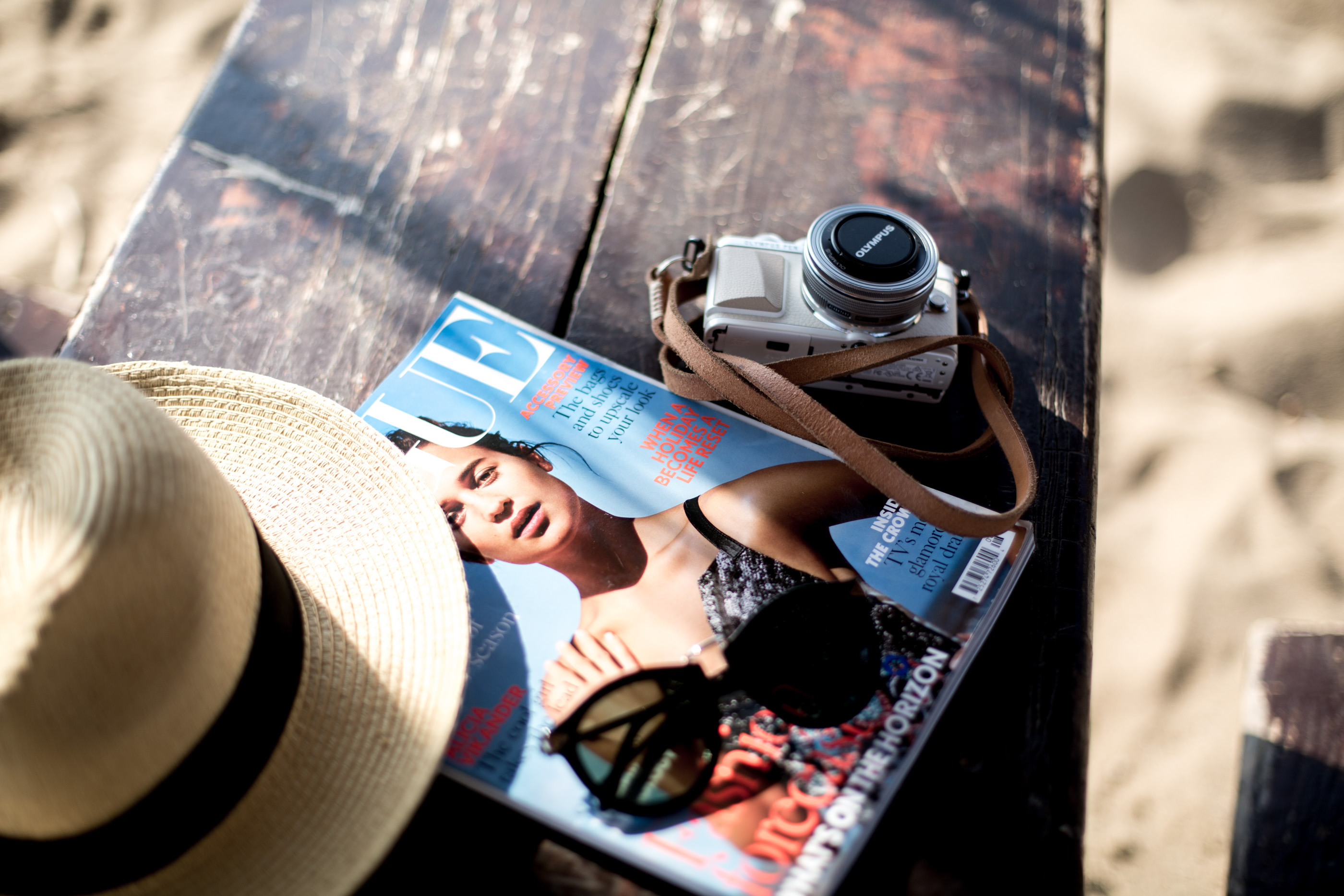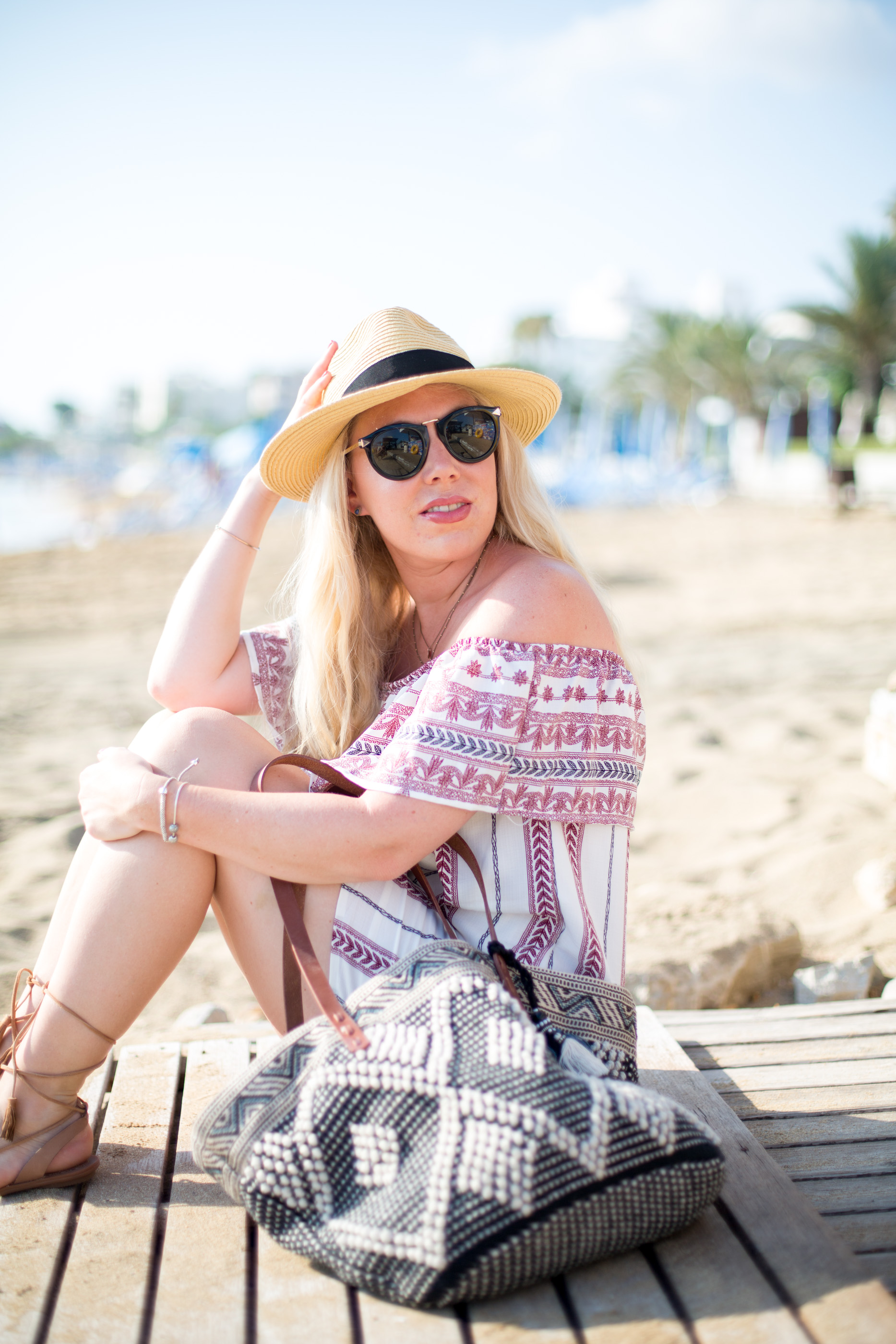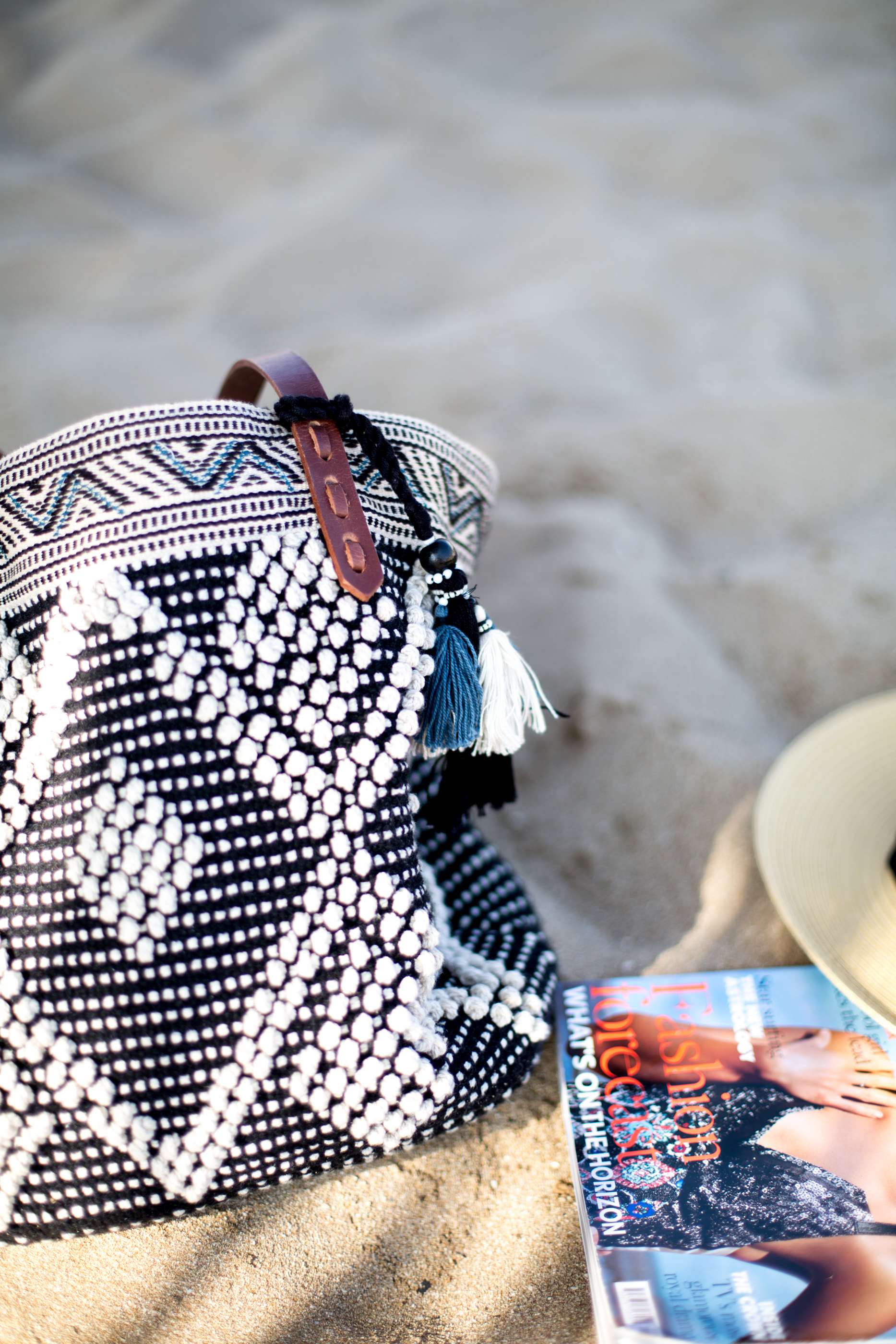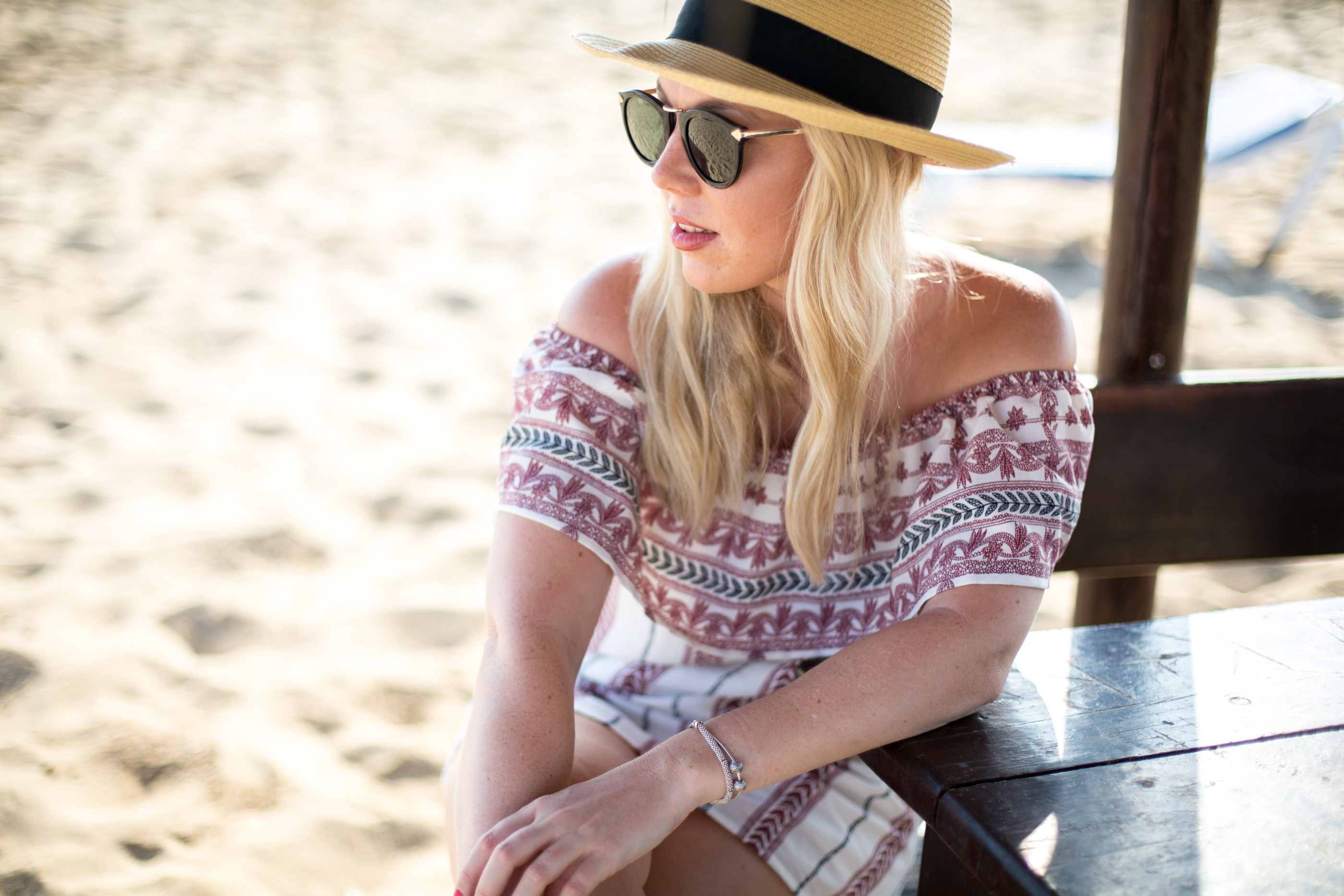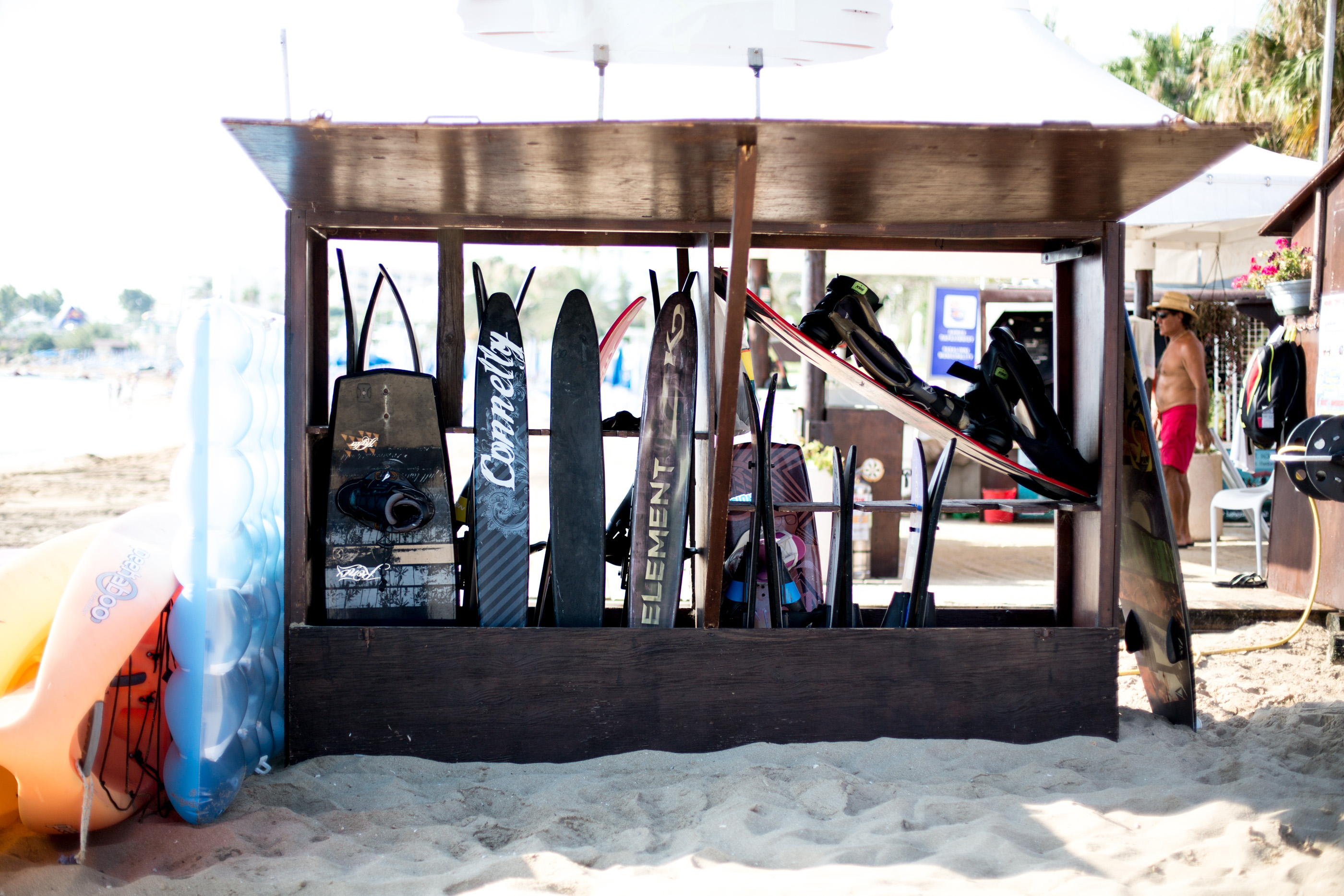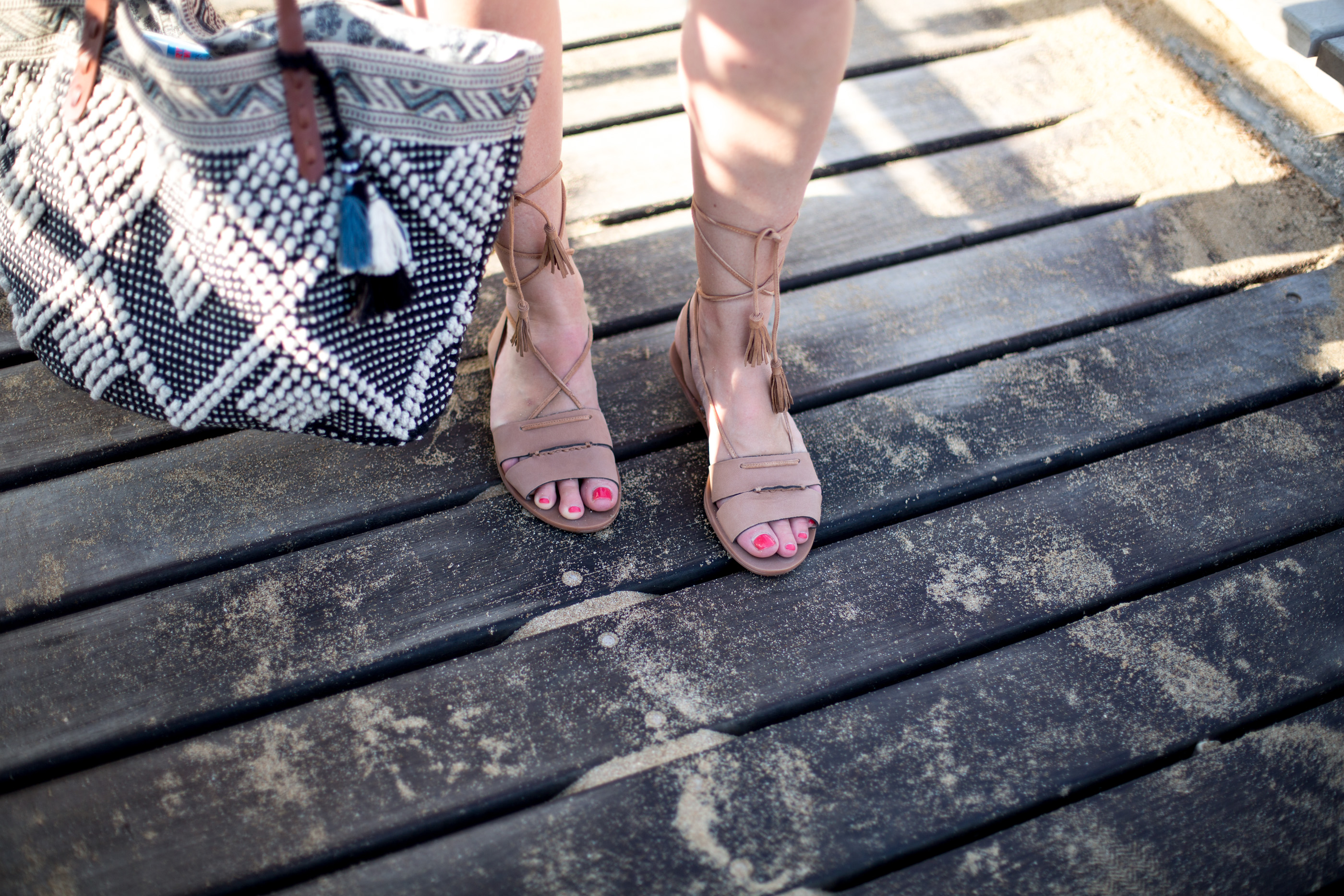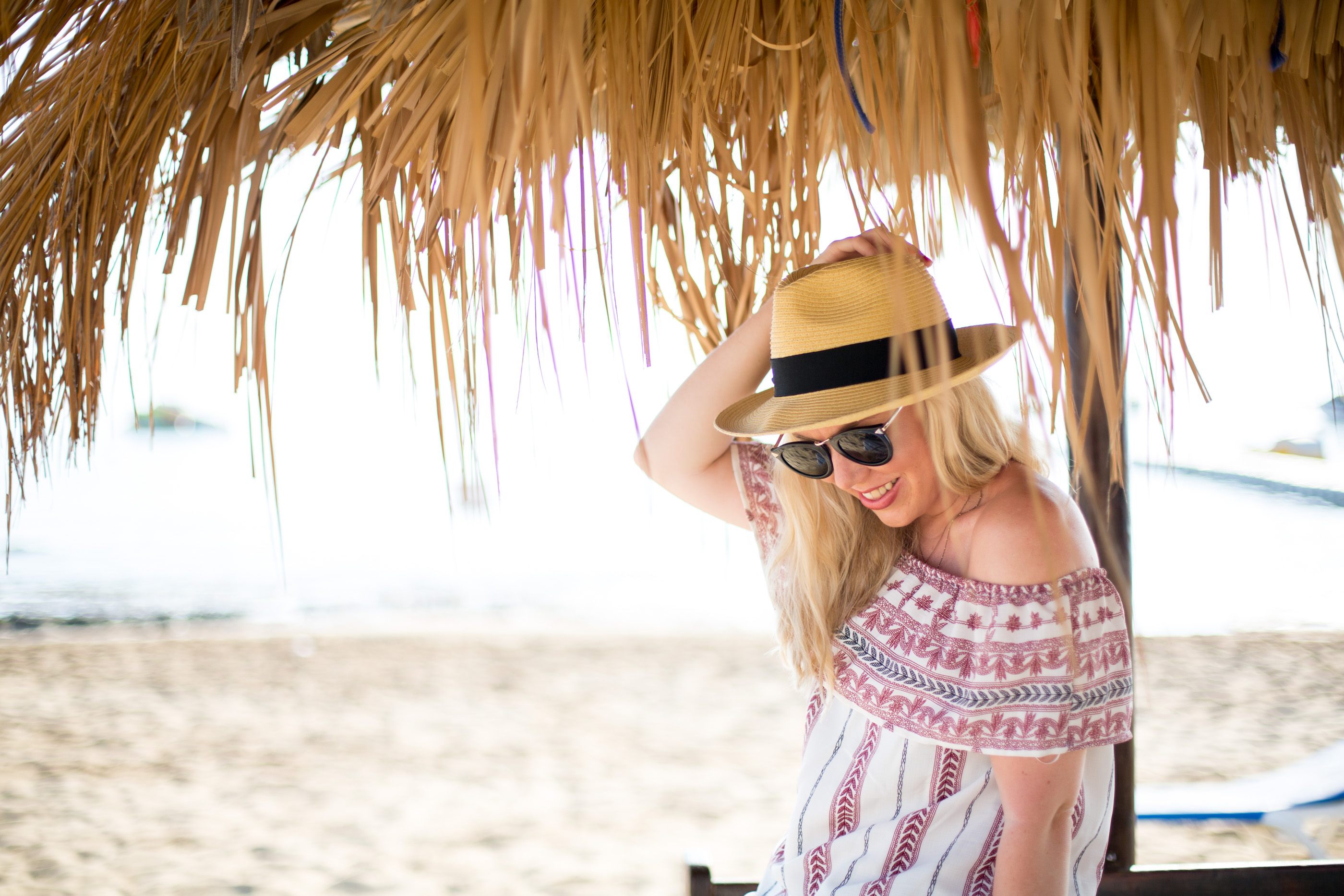 ---
. SHOP MY VACATION LOOK & BEACH BAG ESSENTIALS .
. ASOS (GLAMOROUS) BARDOT DAY DRESS . REISS STRAW HAT . FRENCH CONNECTION SANDALS . KAREN WALKER HARVEST SUNGLASSES . MANGO BEACH BAG . OLYMPUS PEN EPL7 .

---
So there you have it, this sums up my beach style and beach holiday essentials pretty well,. Whilst most the time you'll find me on my sun lounger reading my book, or cooling down in the sea, when it comes to actually wearing more than a bikini this sort of light, floaty, summer day dress is what I live in, teamed with simple summer sandals (my new French connection suede sandals are now half price in the sale if you're keen) and of course my beach bag full of all my summer essentials.
---
Would you like to see more travel features and holiday style edits on my blog?