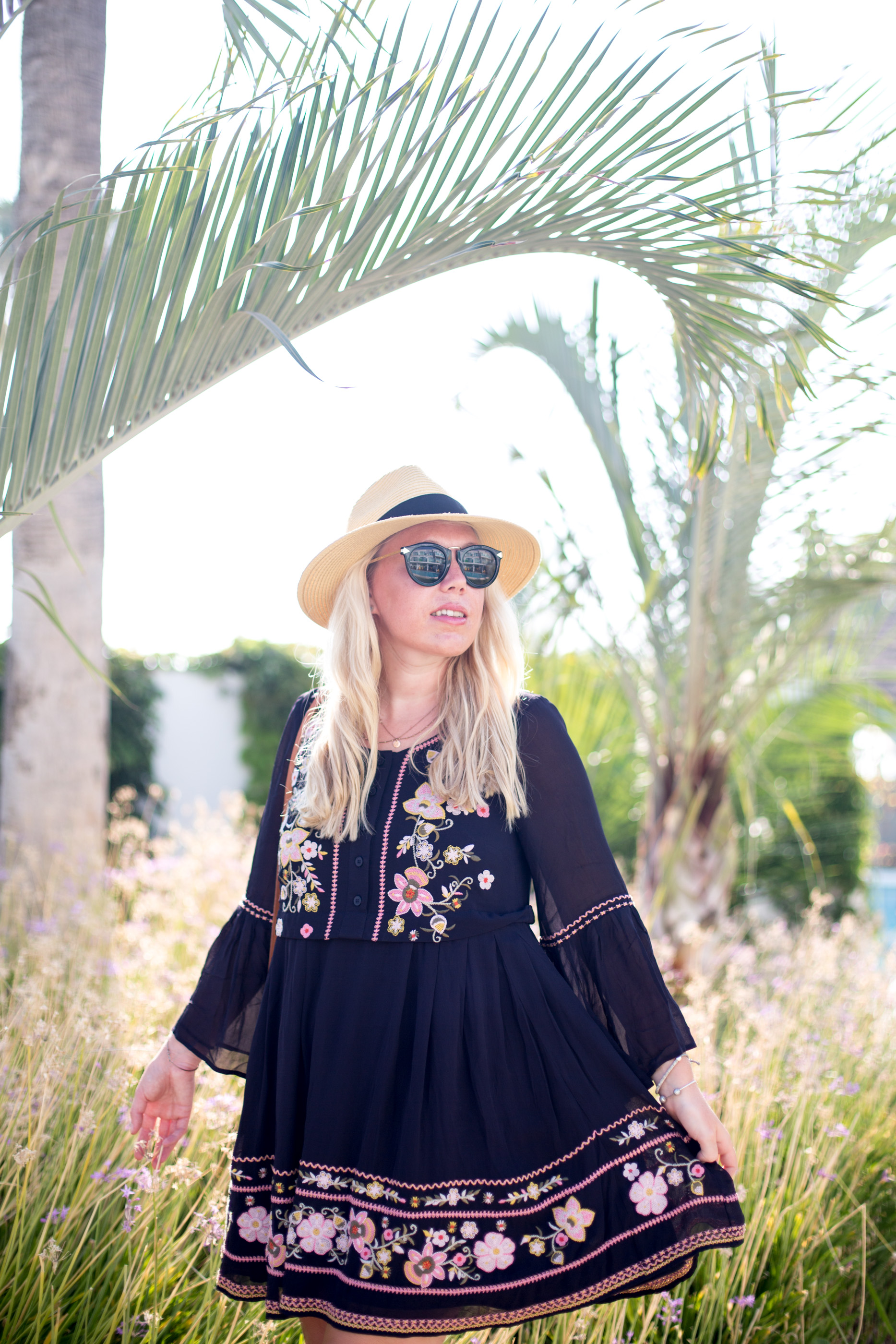 ---
Every wardrobe needs a boho dress & I've found the perfect number this season.
---
This weekend I was down in Somerset for a couple of days seeing friends and generally catching my breathe with some fresh country air after the last couple of weeks of mayhem (fresh is a lie, my god the farms certainly pack a punch). Whilst the weather wasn't quite the repeat of Cyprus, I did take the occasion to bring back one of my favourite holiday looks featuring this French Connection boho dress.  A dress that has fast become an off duty staple in my wardrobe, whether it's because of it's effortless boho vibes or the fact it makes me feel like i'm about to attend Coachella or Wilderness (I wish).
This French Connection dress was my finale look on holiday (save the best until last n that – do you do that too?), but it's so much more than just a holiday staple, for me this is the perfect festival number (next year), the ultimate off duty day dress (styled with a pair of summer ready sandals & my Chloe Hayley this weekend for our friends BBQ), and if you really wanted to work it hard (and drive down your CPW – cost per wear), a great evening dress too. For me it ticks all the boxes; on trend, good quality and an item that will stand the test of time.
And that's really what my wardrobe is about these days …
---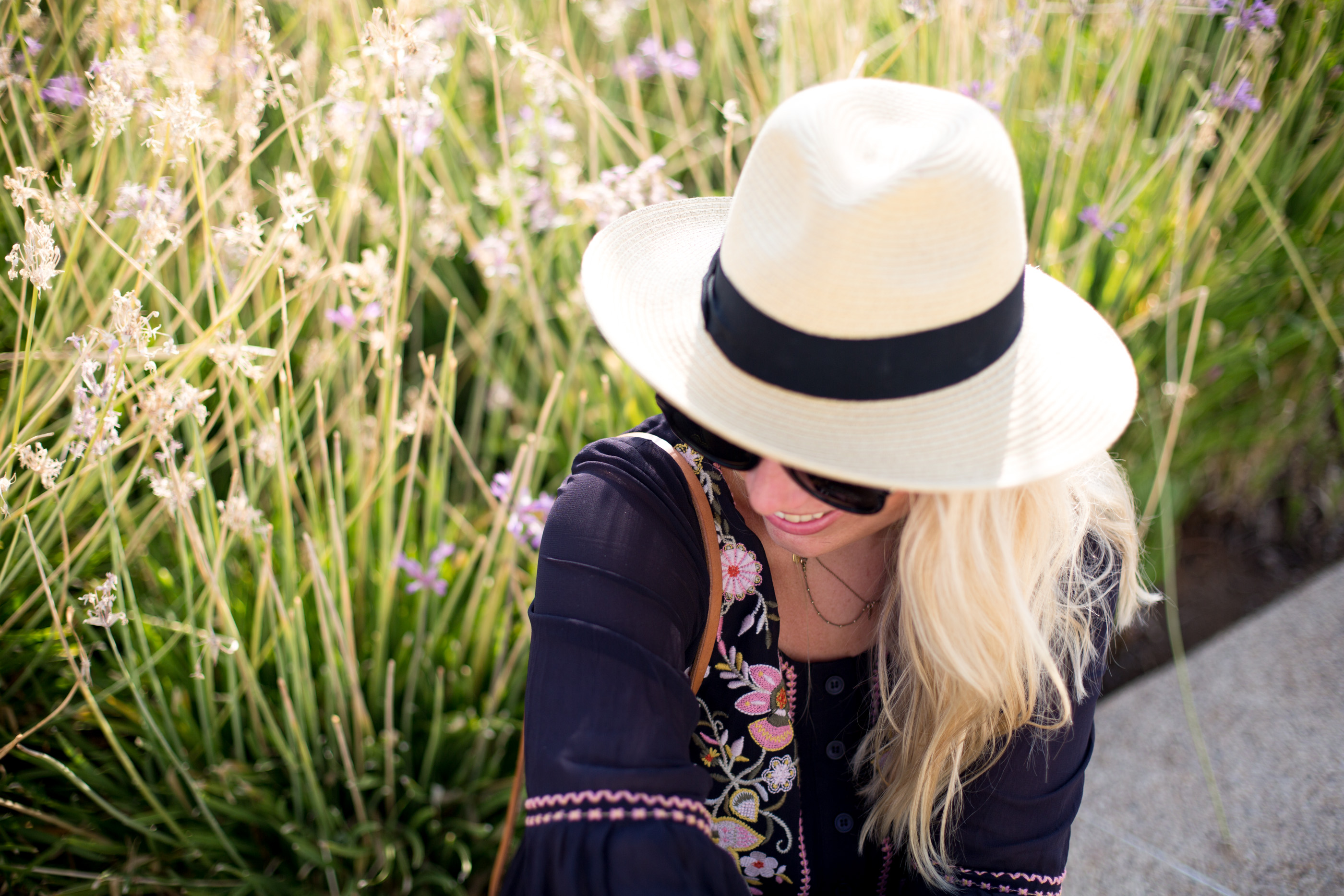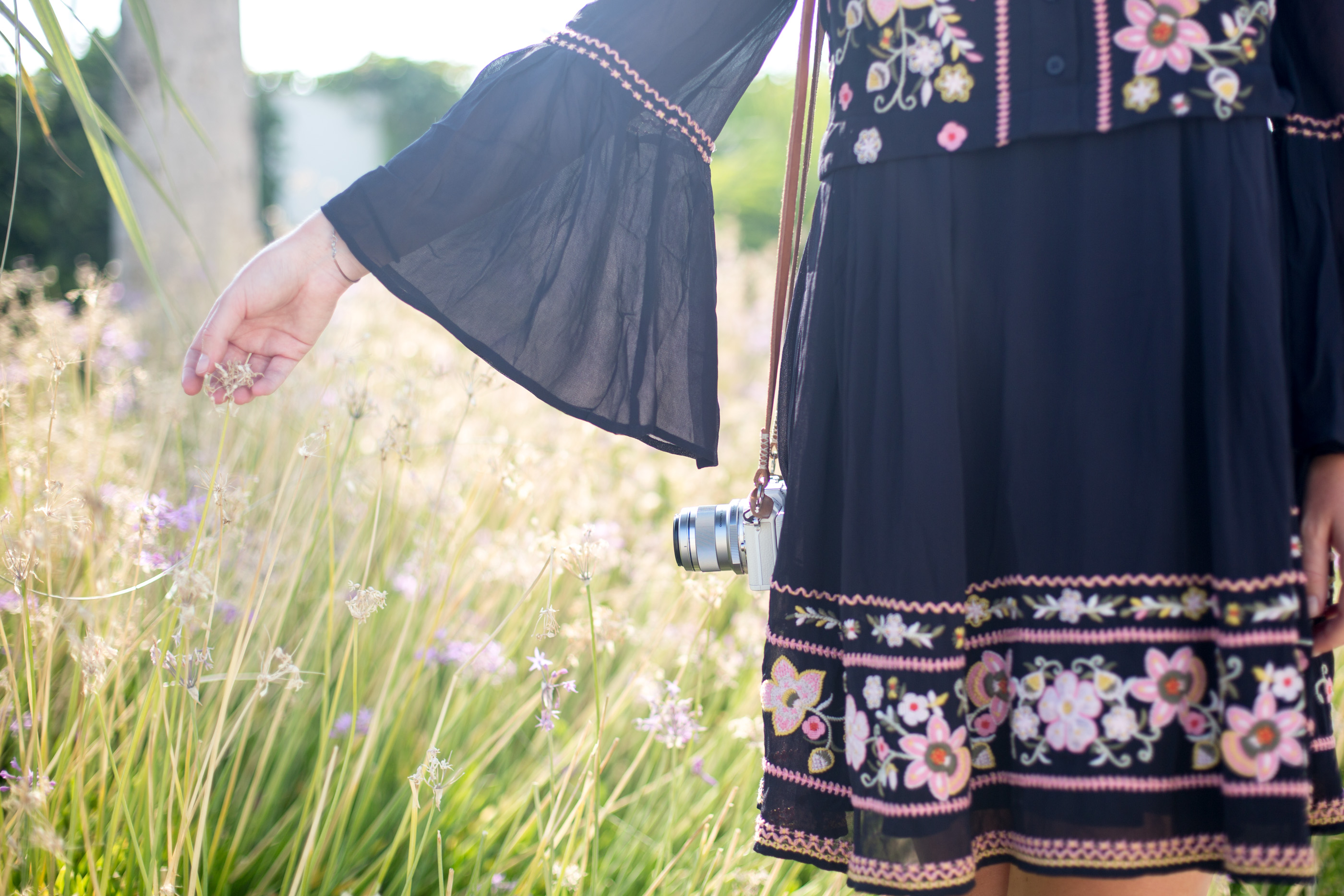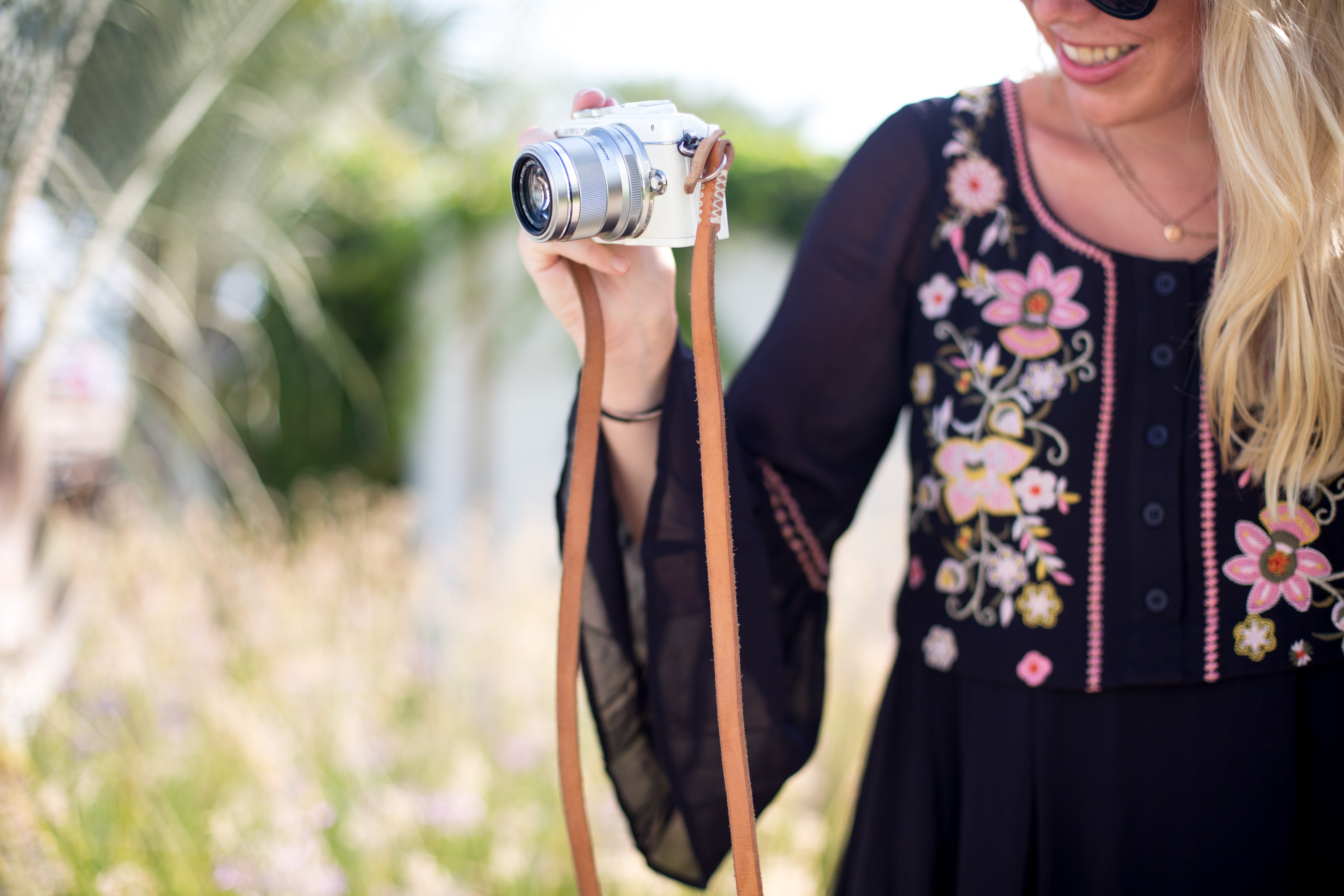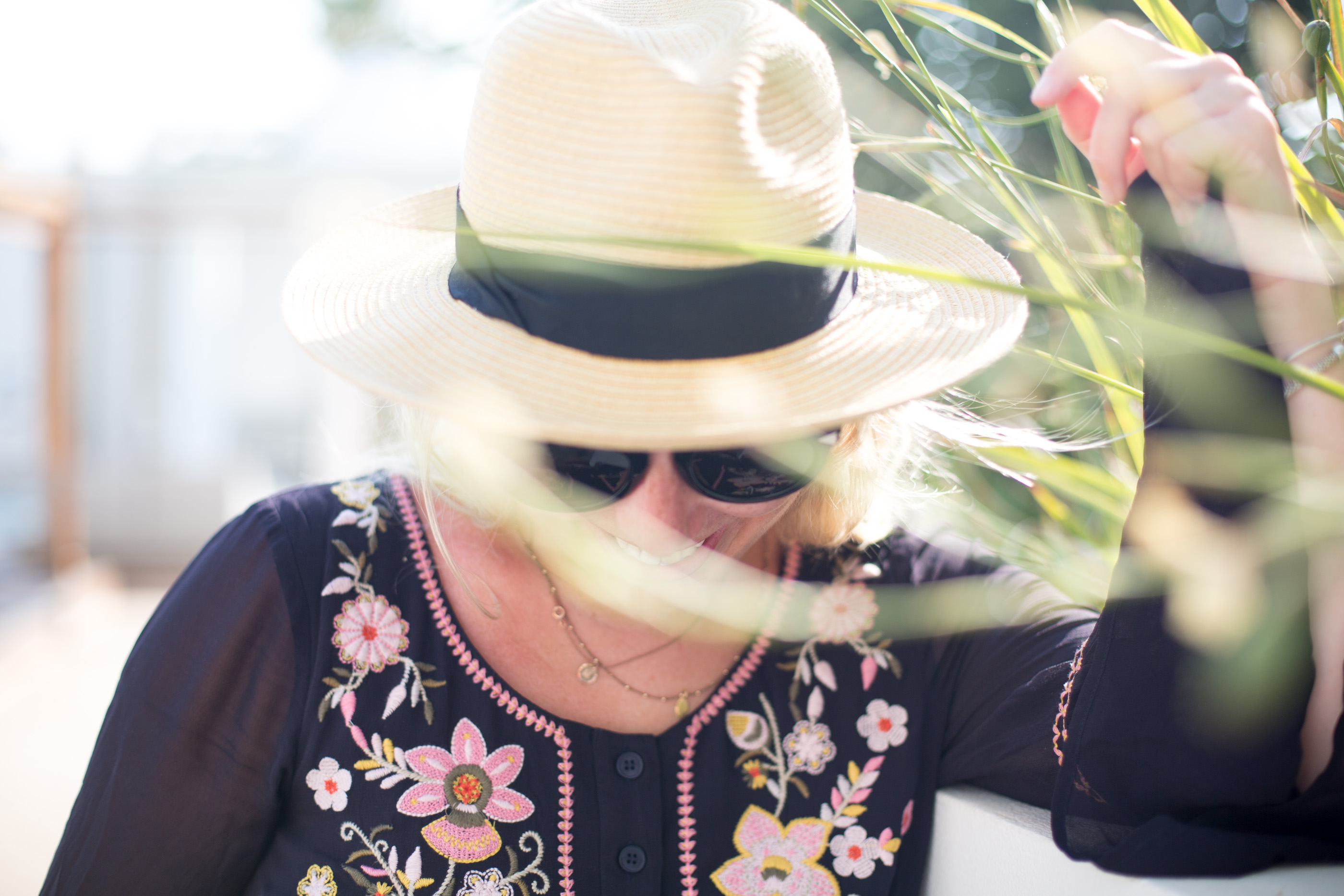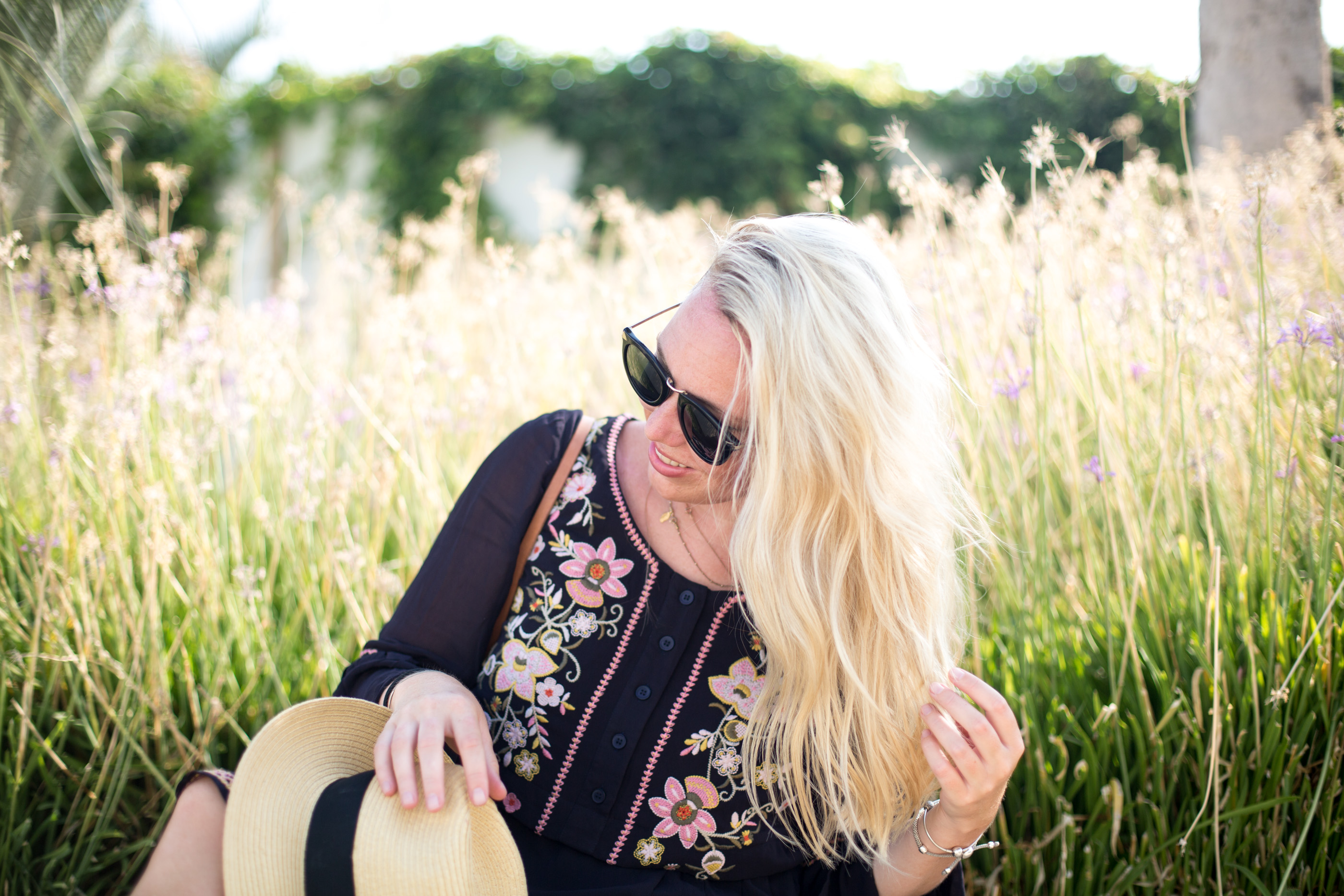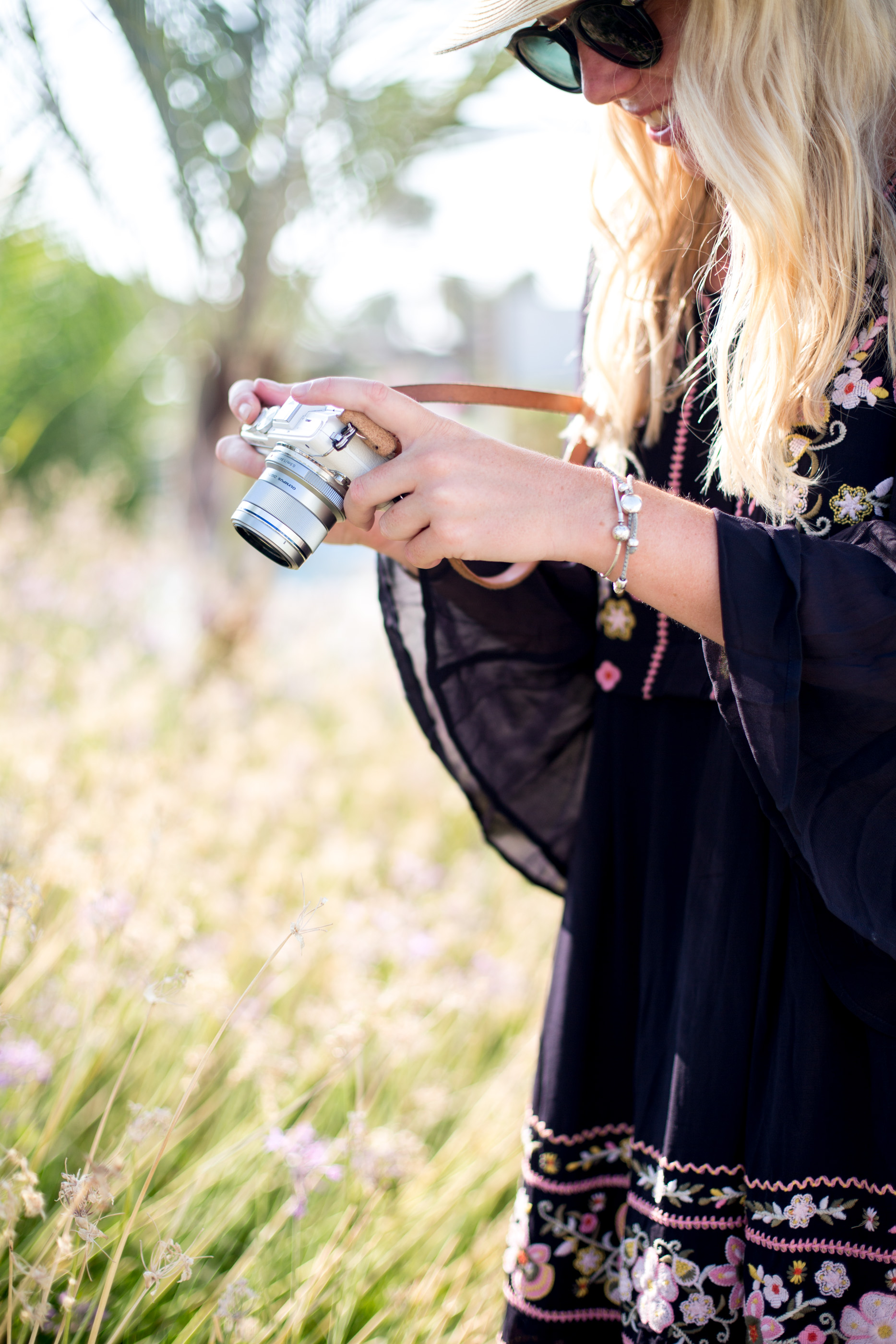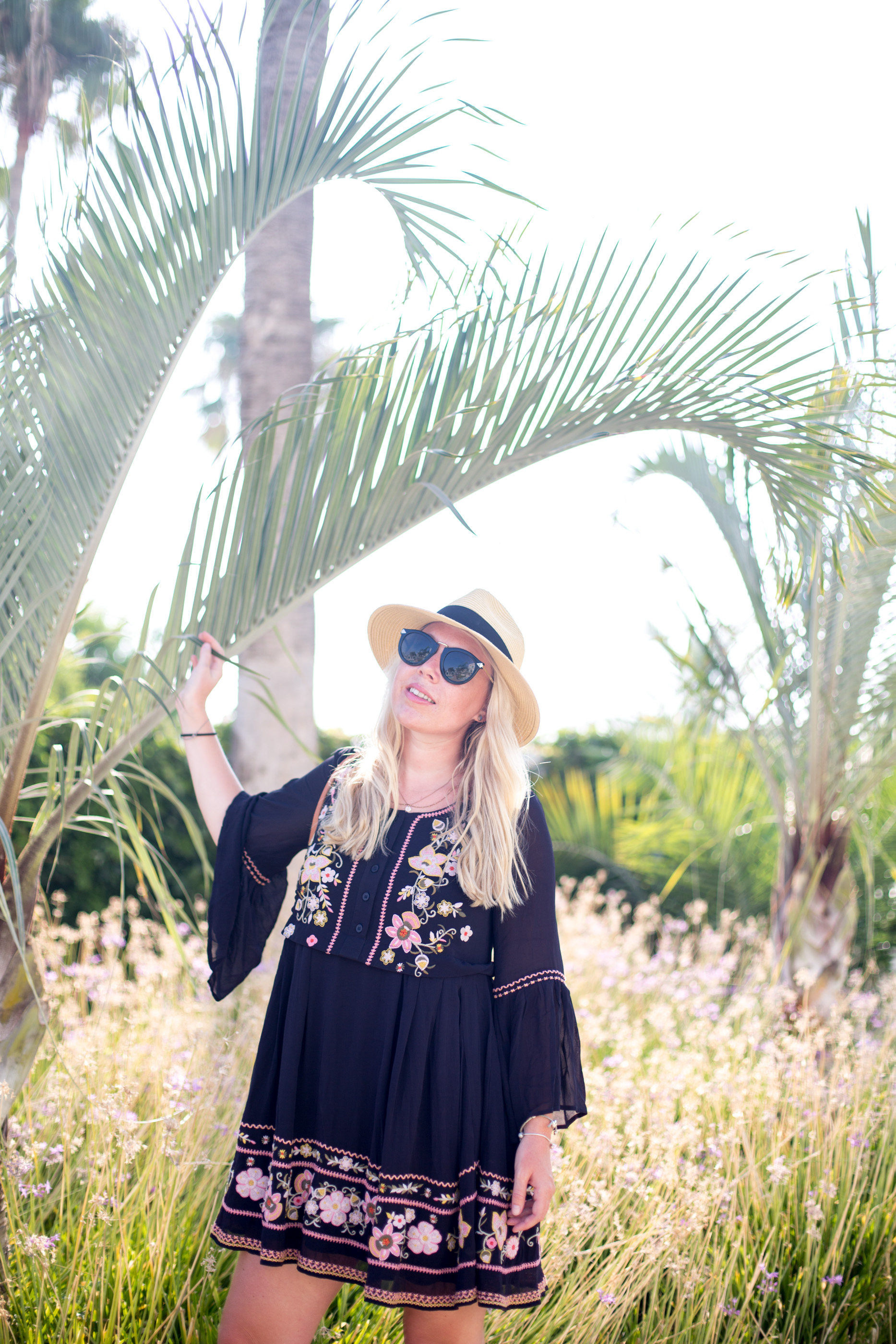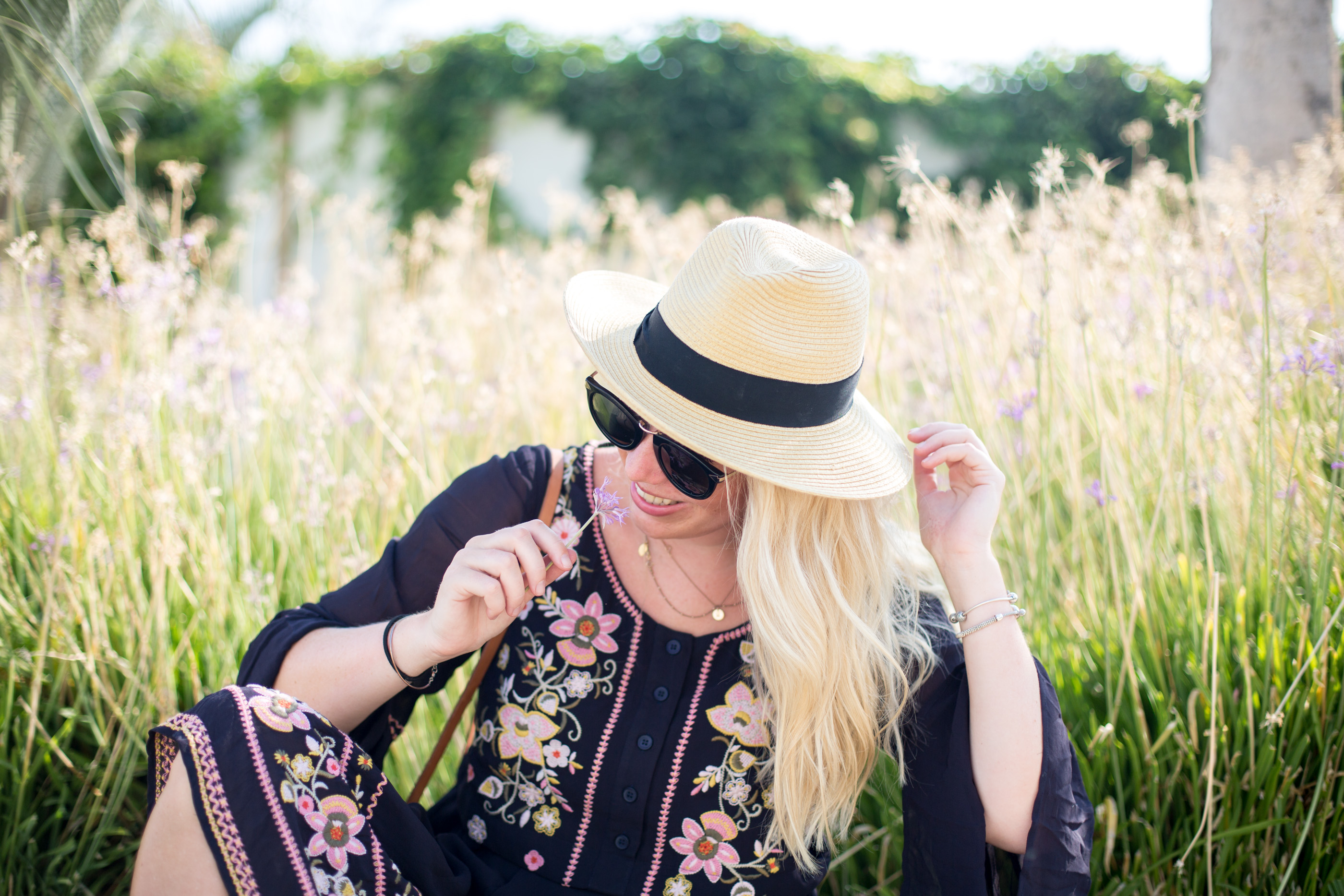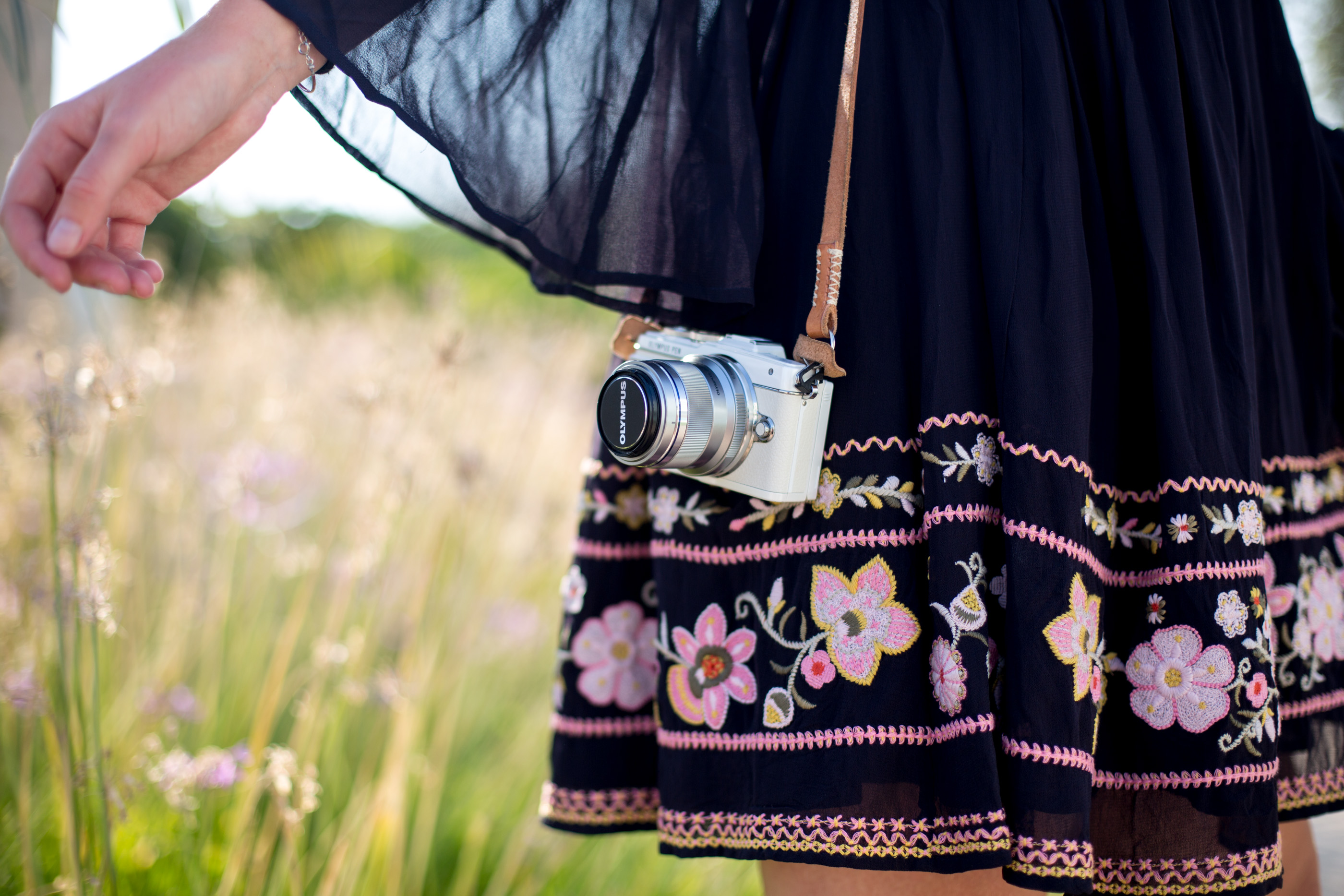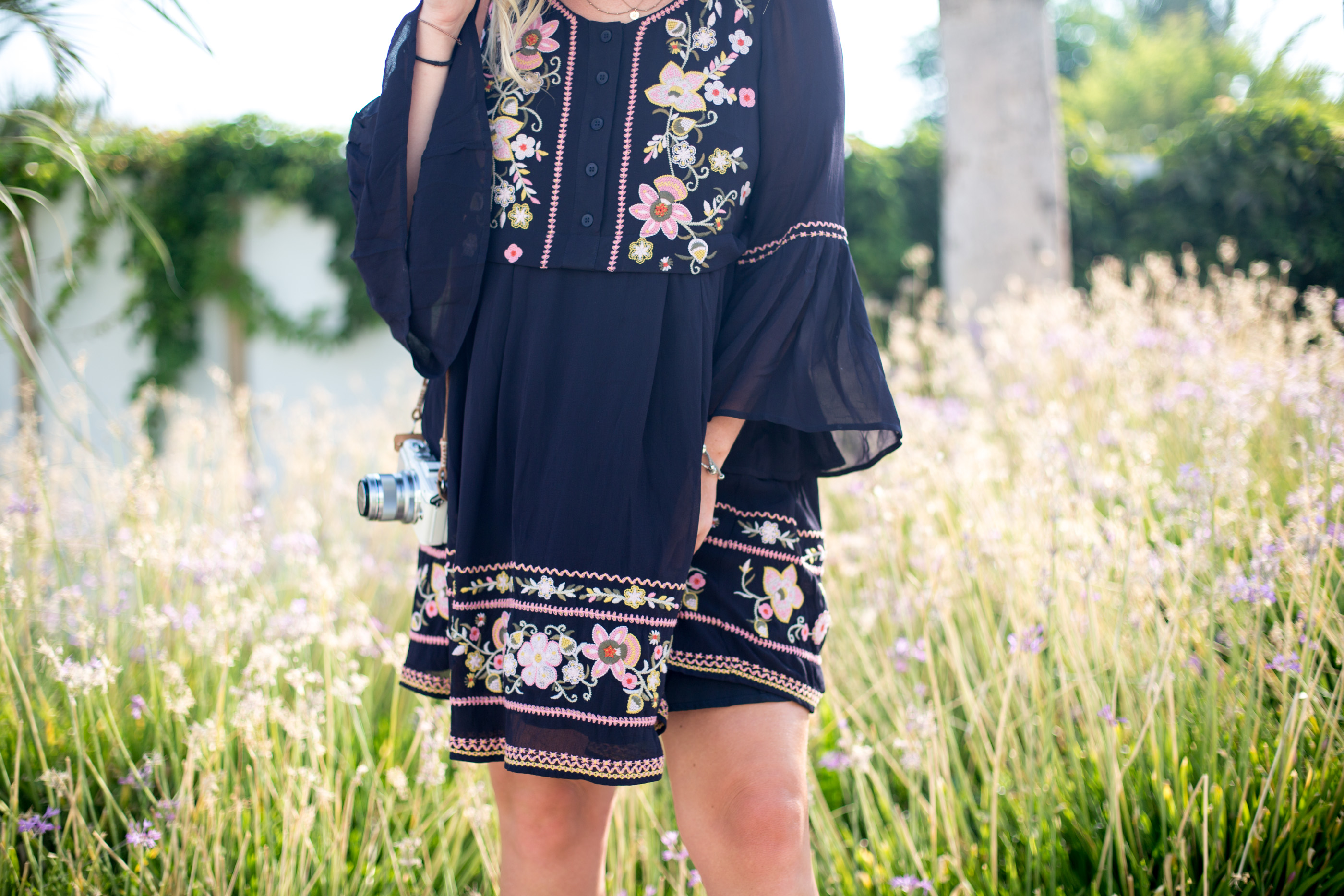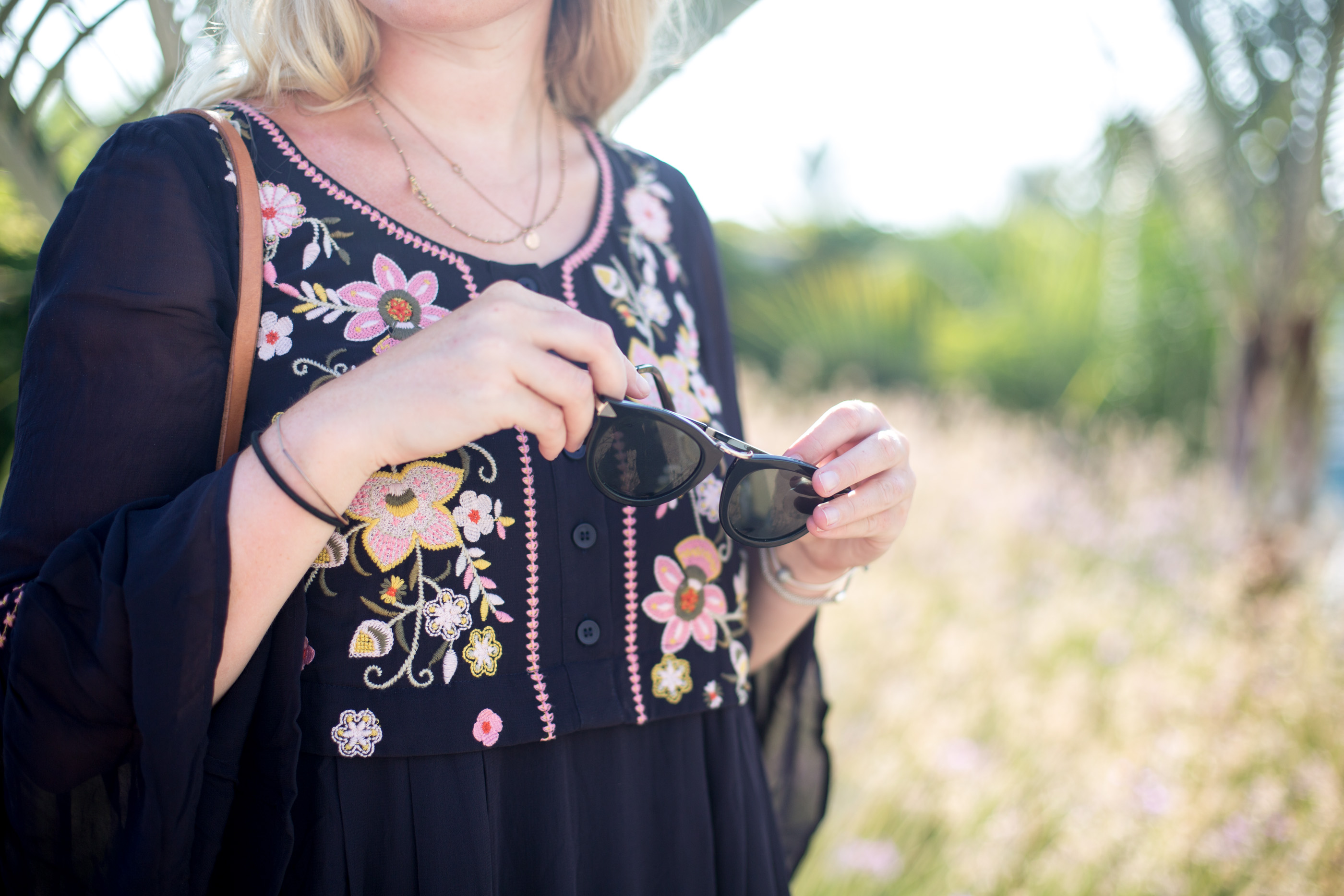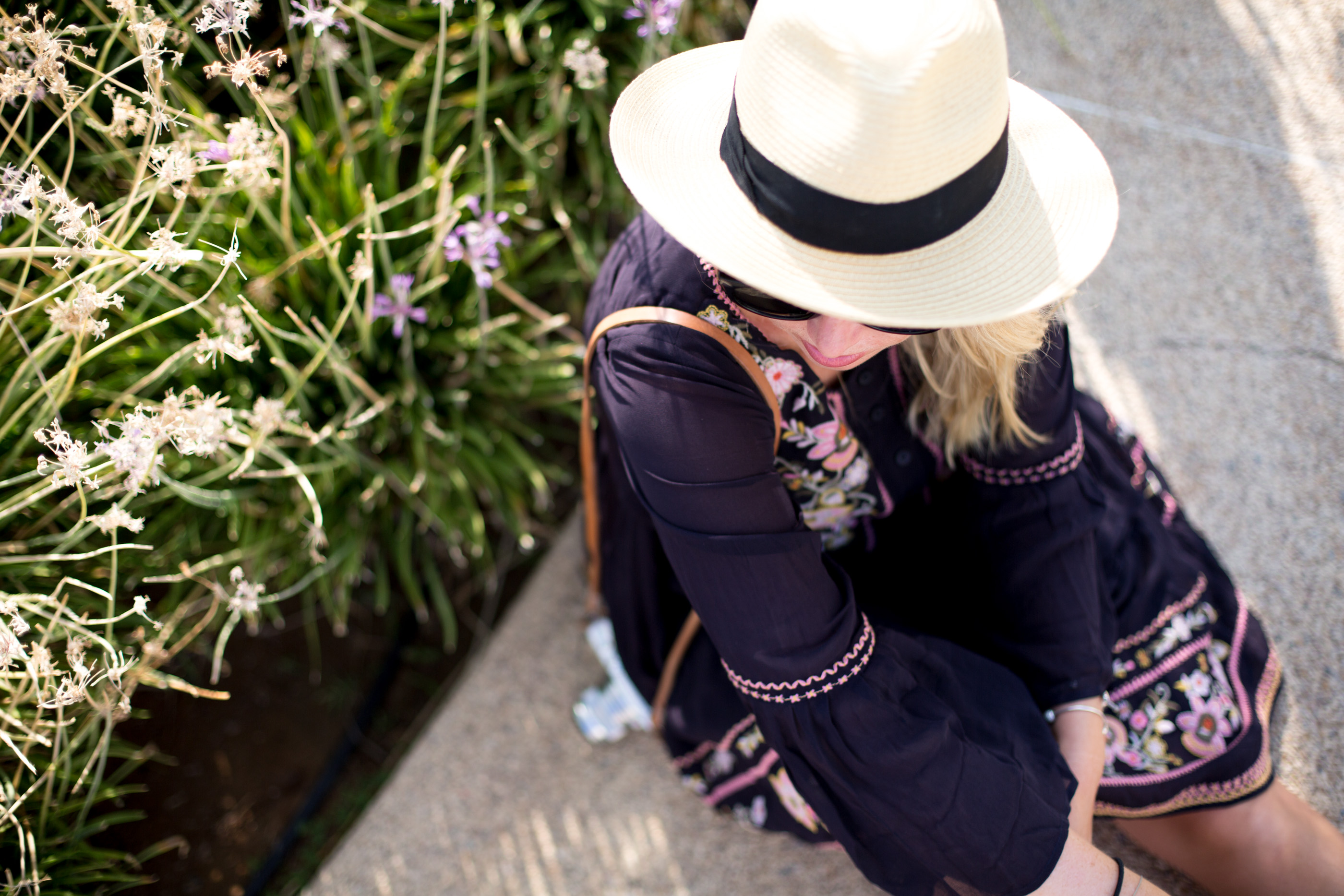 ---
SHOP MY LOOK
. FRENCH CONNECTION SUNSHINE BLOOM DRESS & BOBBIE LACE UP SANDALS (BOTH NOW IN SALE). REISS PANAMA HAT .  KAREN WALKER HARVEST SUNGLASSES . OLYMPUS PEN EPL7 & 45MM LENS

SHOT WITH CANON 5DIII & 50MM 1.4 LENS
---
After coming back from holiday I decided it was about time I did a ruthless wardrobe tidy (and I mean ruthless, I cleared out probably 10 big IKEA bags in total) and reset my wardrobe a little (not to mention making some space for my favourite items).  I have to say I feel so liberated for doing so (not to mention less stressed getting ready in the morning), Marie Kondo would be so proud.  I wanted to fill my wardrobe with quality classics, capsule pieces (the items I rely on for work & more formal occasions), and more seasonal (yet high quality) items like this French Connection dress which has become my off duty uniform on and off of holiday (and with another trip coming in the next couple of weeks and Thailand planned for the end of the year I can't wait to get even more wear out of it).
---
Have you enjoyed my holiday style features? Would you like to see more looks from my upcoming trips?