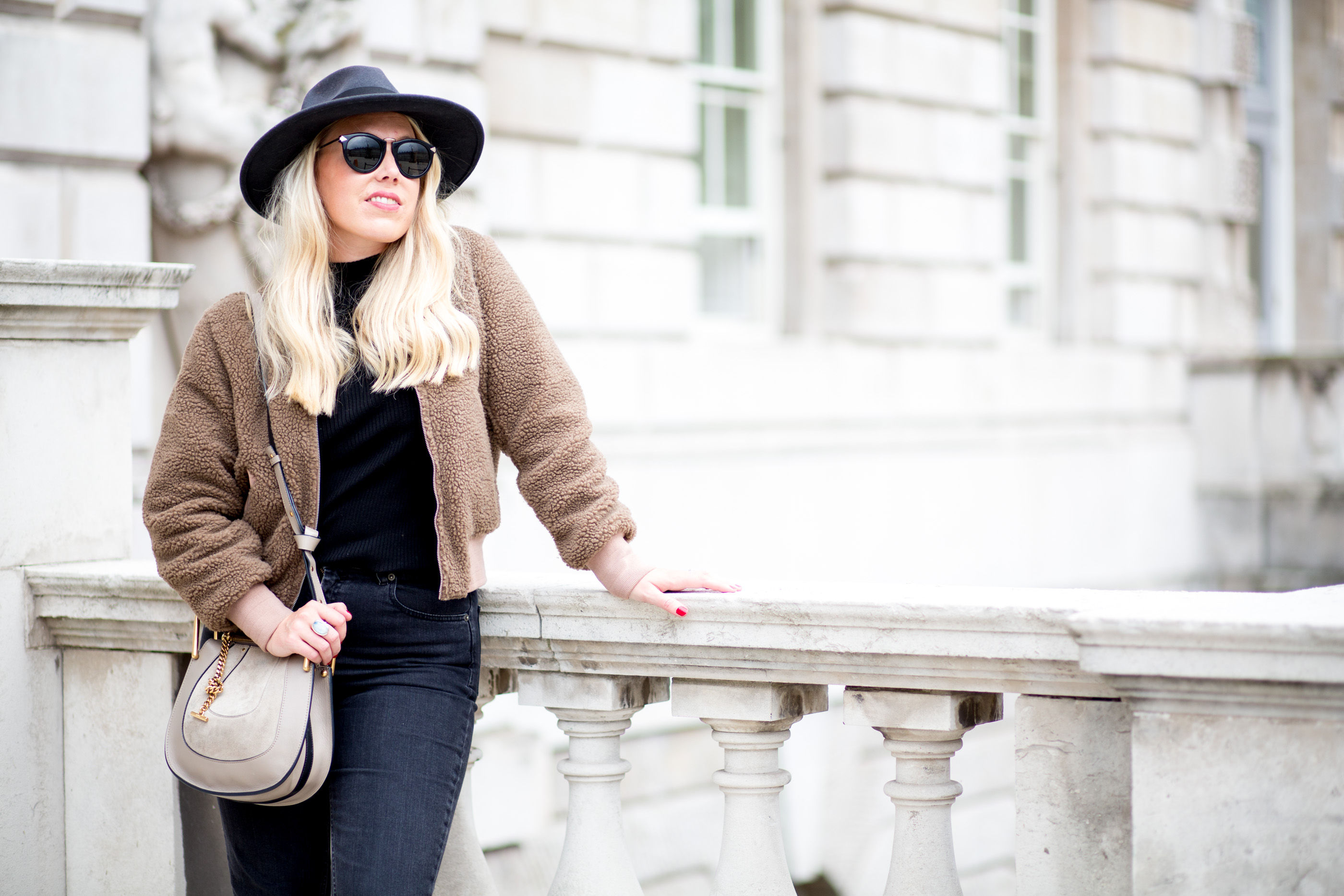 ---
Lets talk about the fashion week favourite, the bomber jacket.
---
The bomber jacket is another one of those sartorial trends that seems to do a 20 year resurgence. Whether it was the first big popular culture rise in the 70's, the 90's 'high school' resurgence (we have Greece to thank I feel), or this seasons revival of the much loved (and hated) jacket.
For me, this season is my first attempt at the trend. I've watched from afar for the last few months, admiring some looks and struggling to find anything with others. I invested in a silky bomber a few months ago but swiftly returned it. It just wasn't me. And then it all changed when this Whistles number presented itself to me. Because there's nothing I can deny more than shearling.
This jacket was a rather impromptu purchase whilst I was on holiday (I like to return to a gift to make things more bearable you see), but one that I immediately fell in love with. Both Jase and my sister felt compelled to hate it, but somehow voted 'keep' in the all important returns debate. For shearling veterans like me, it's ideal, but if you want something a bit more shiny and silky (fashion week says you do) then simply turn it inside out. Yes my friends. This bomber is reversible.
---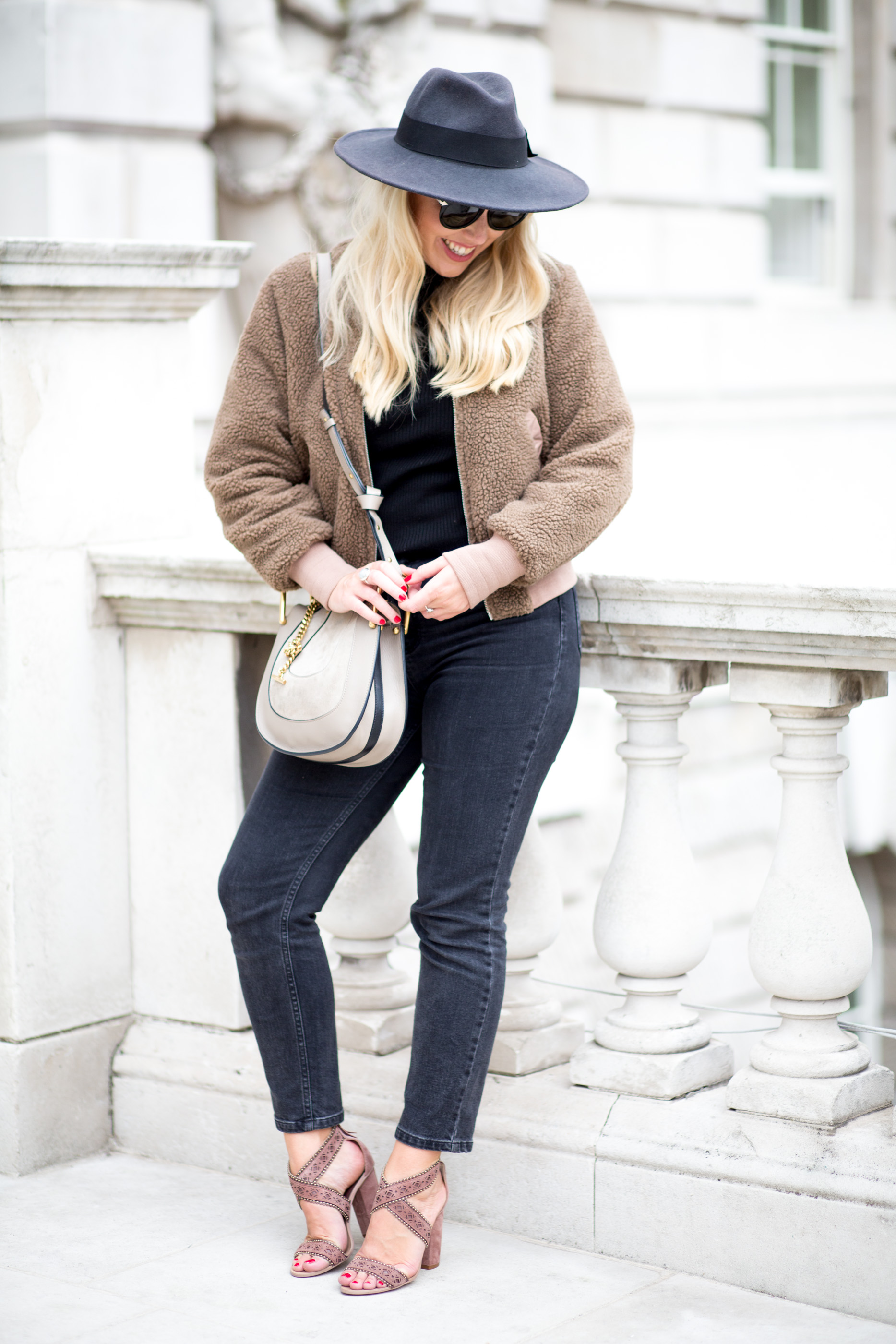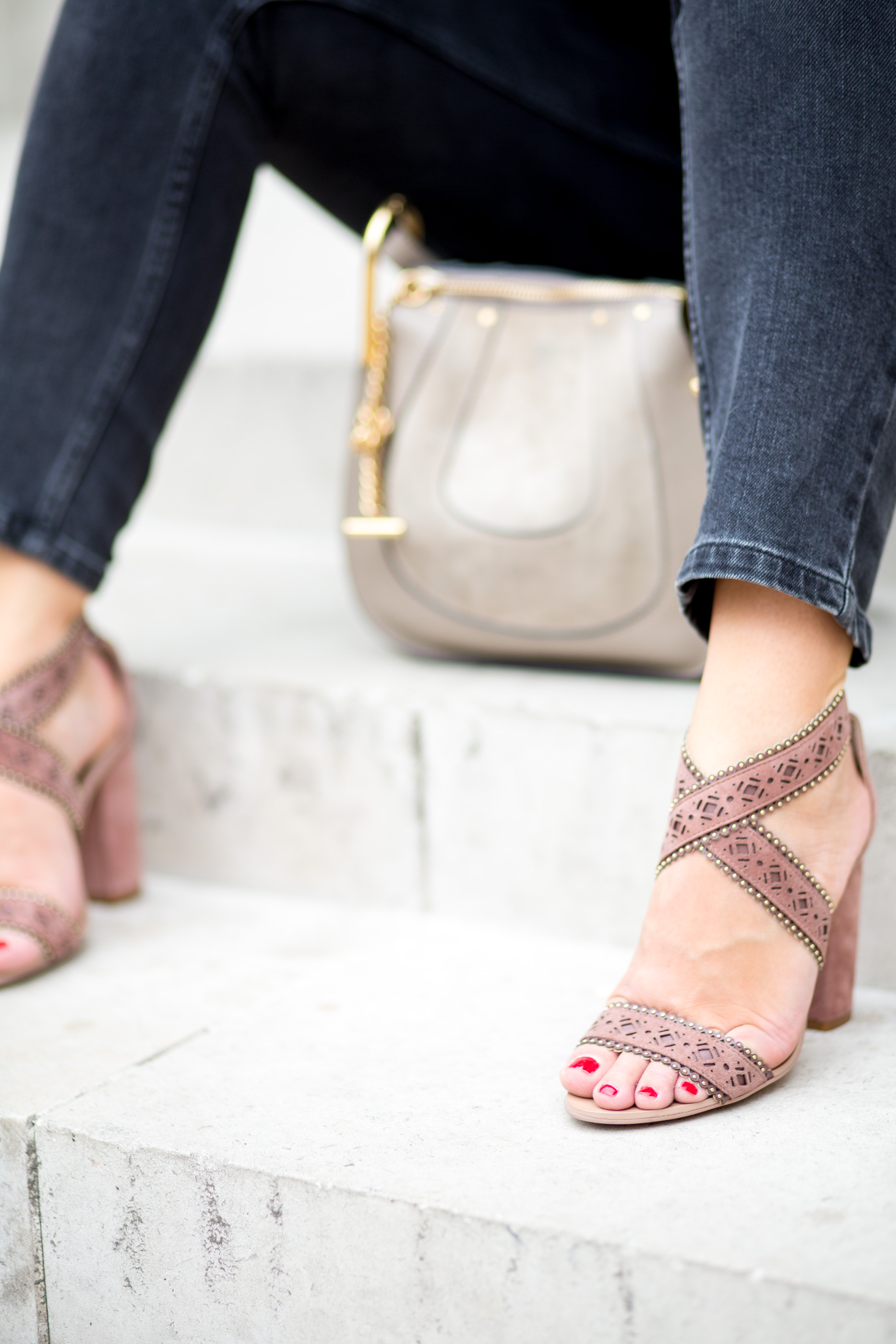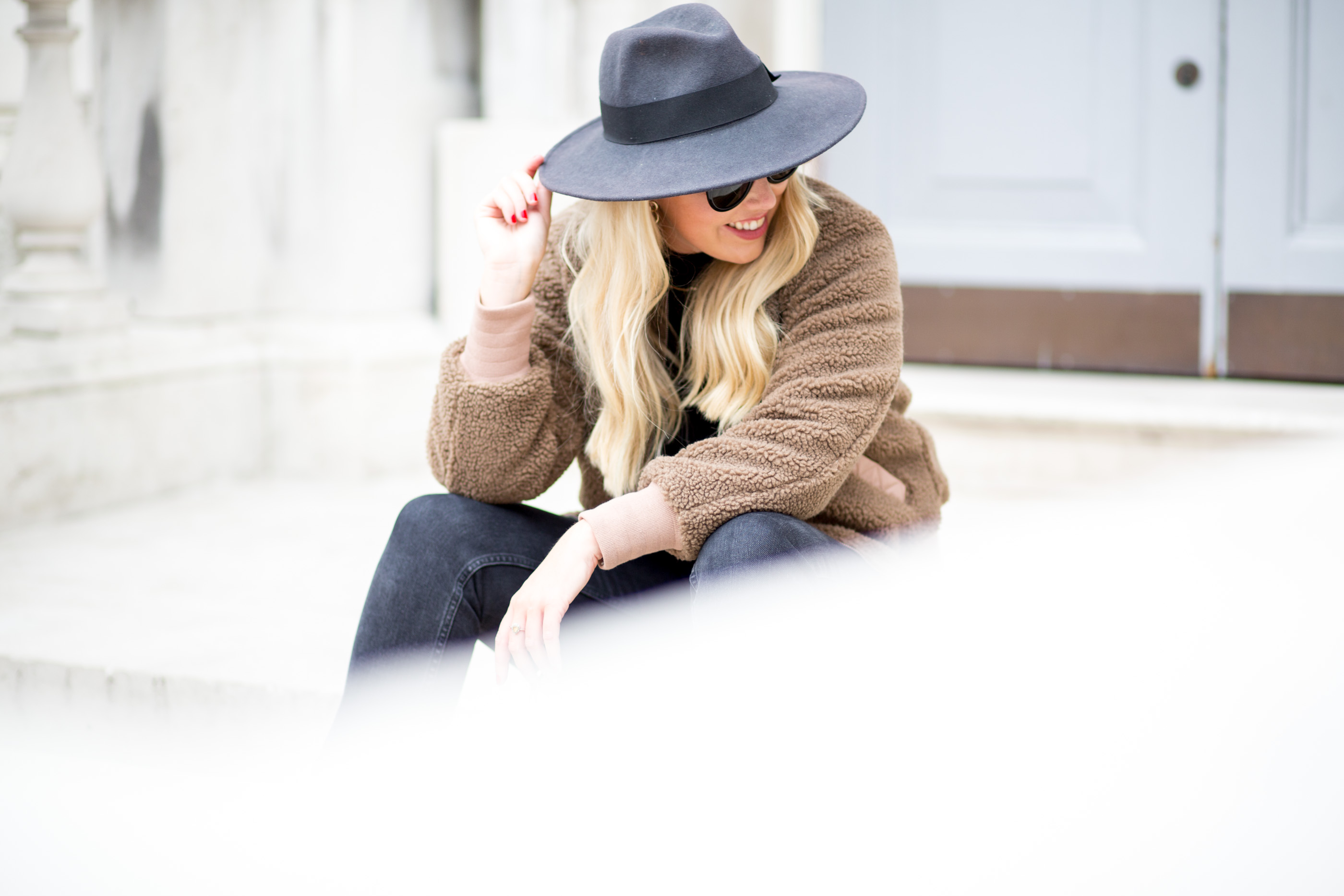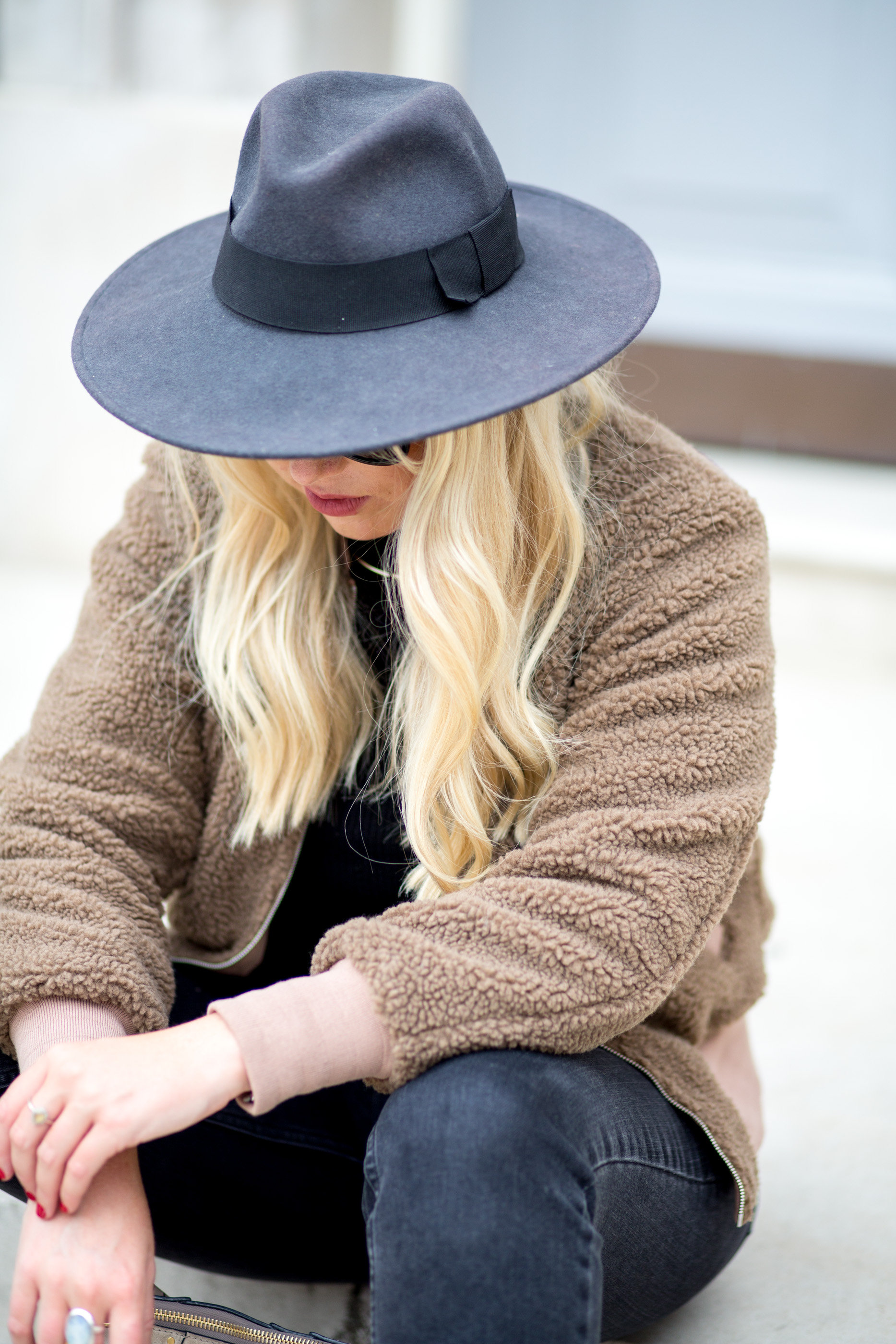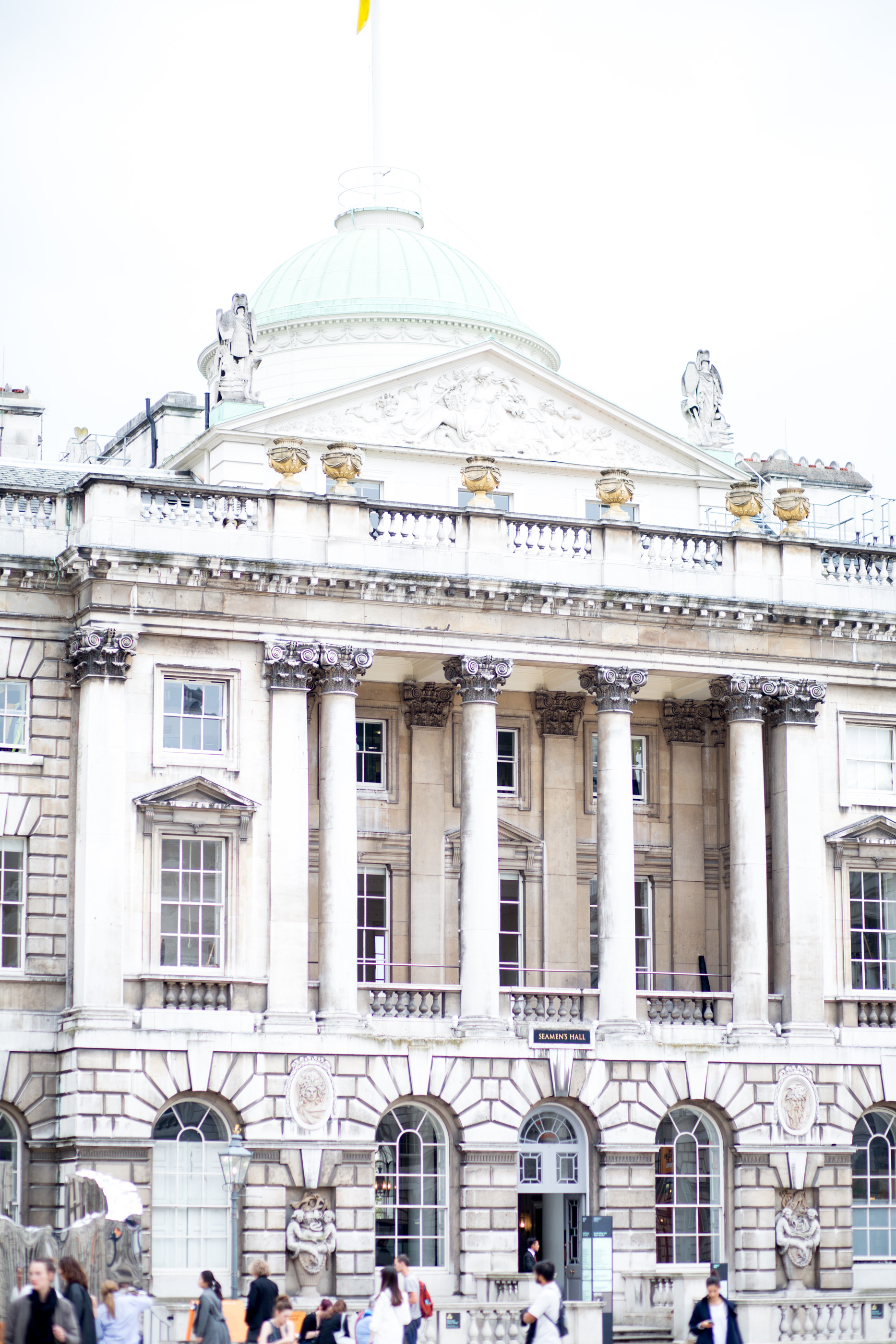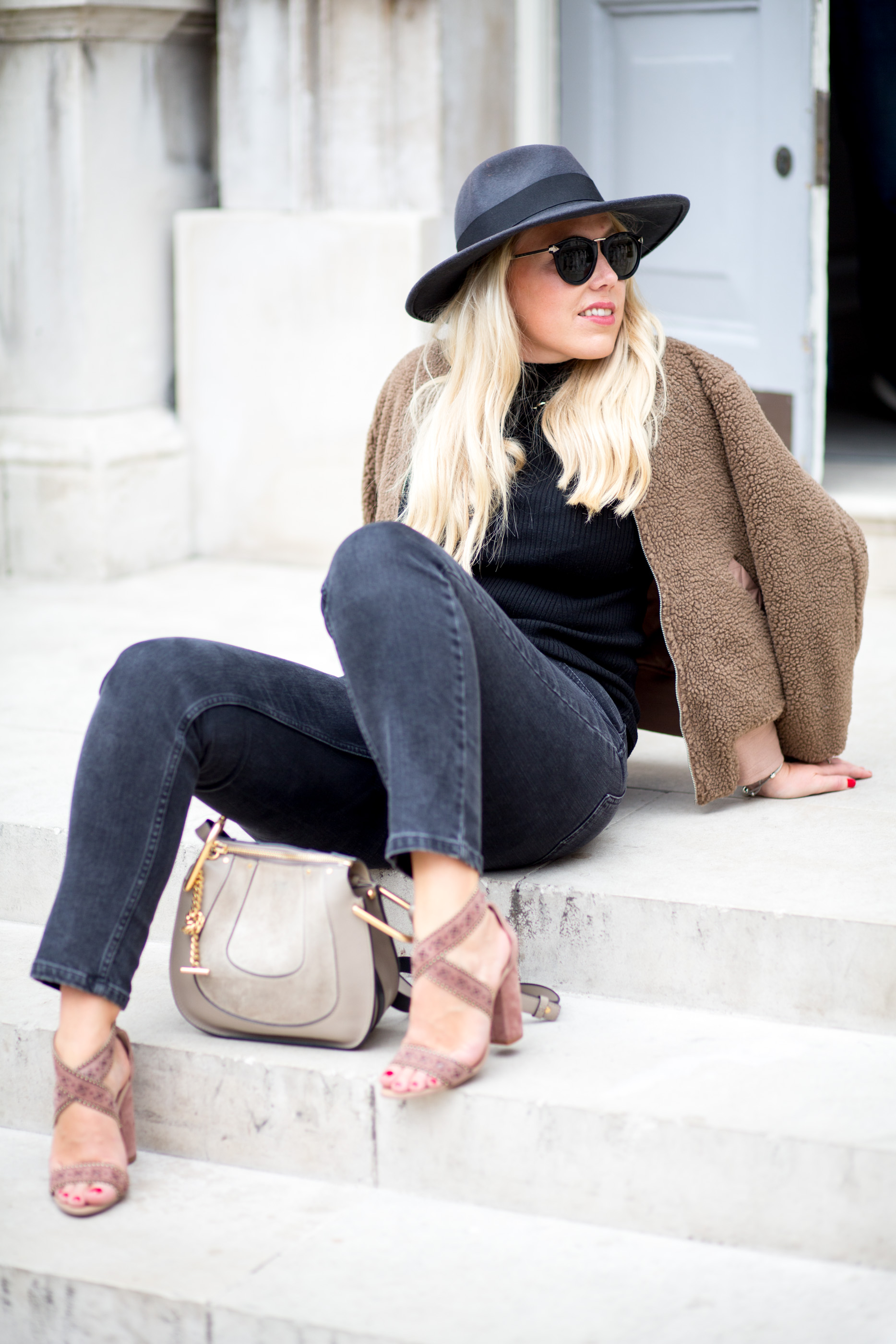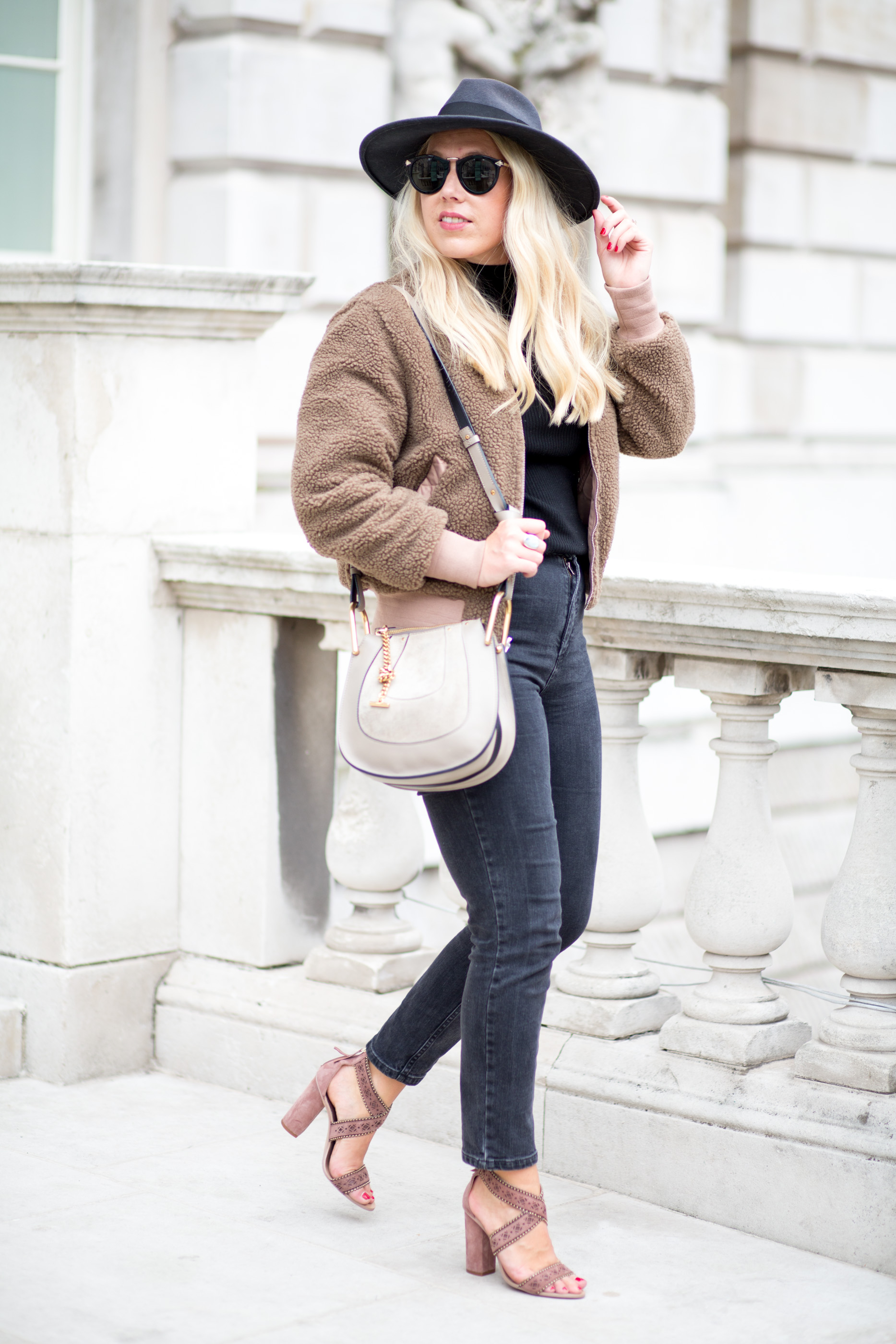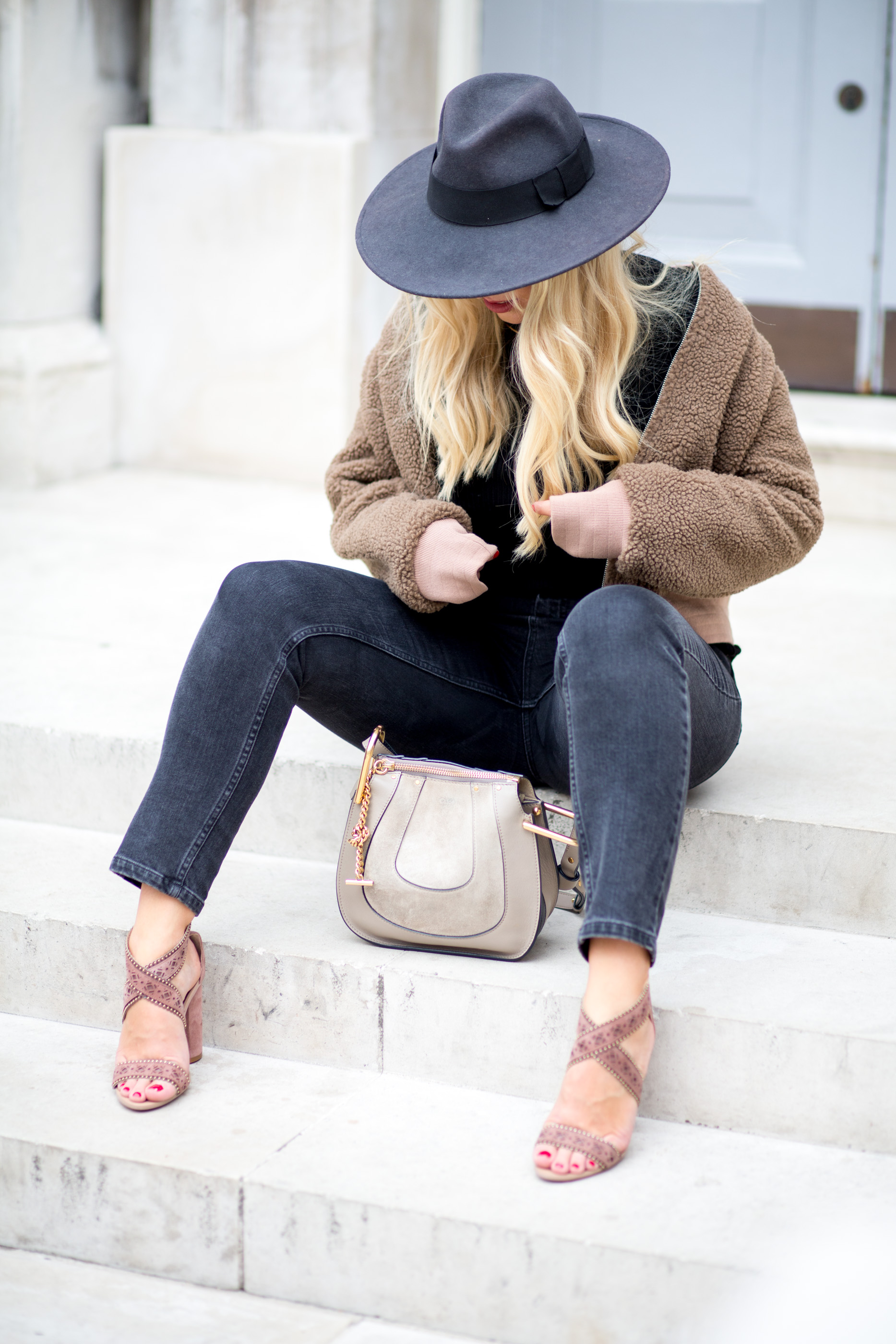 ---
SHOP THIS LOOK & THE BEST BOMBERS THIS SEASON
. WHISTLES CARTER REVERSIBLE BOMBER JACKET (SIMILAR) . ASOS FARLEIGH JEANS . CHLOE HAYLEY . ZARA HEELS .

---
So given my new buy, and the some what London fashion week worthy style, I decided to sport it for a brief LFW adventure. A casual look for running around town, leaving the bomber (and these fab Zara shoes which i bought months ago and had never worn) to do all the talking. The bomber was a popular piece with the street style photographers in Soho too … But for my own pap party I decided to head back to LFW's routes and pay a little visit to Somerset House. Not only for the beautiful views and backdrop but for a well earned late lunch at Fernandez and Wells. Boy it was worth the wait.
---
Where do you sit on the bomber barometer, are you a covet-er or a 'leave it in the 90s' voter?