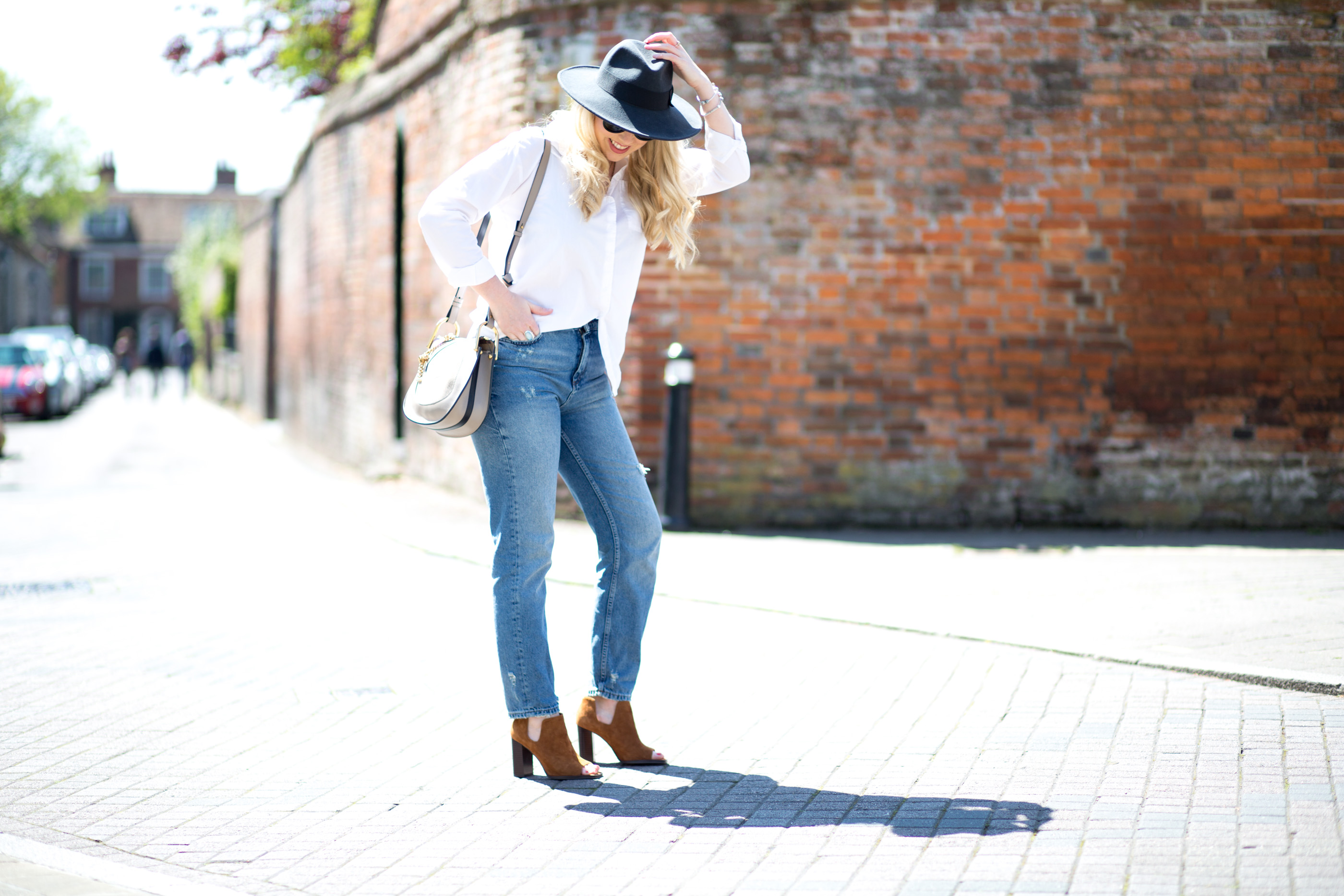 ---
Style Basics: The Denim Jean & Cotton Shirt
---
Every now and then I find myself desperately hunting new looks, seasonal pieces to add to my wardrobe and searching for trends that I could pull off. Don't get me wrong, I tend to find some key pieces each season that I love (and pieces that go on to become staples in my wardrobe), but every now and then I find my hunts fruitless (right now I'm just feeling so uninspired by what I can see on the high street), and it's in those moments I return to my style basics and am reminded just how freakin' powerful a simple denim jean & a white shirt can be.
Effortless, timeless and always sophisticated. This style duo is the staple that every wardrobe needs.
It will never let you down, not on fat days, nor on important business days. It's like that best friend you can always rely on, that friend that no matter how much time passes, when you're reunited its like nothings changed. It's just as perfect as it was last time.
---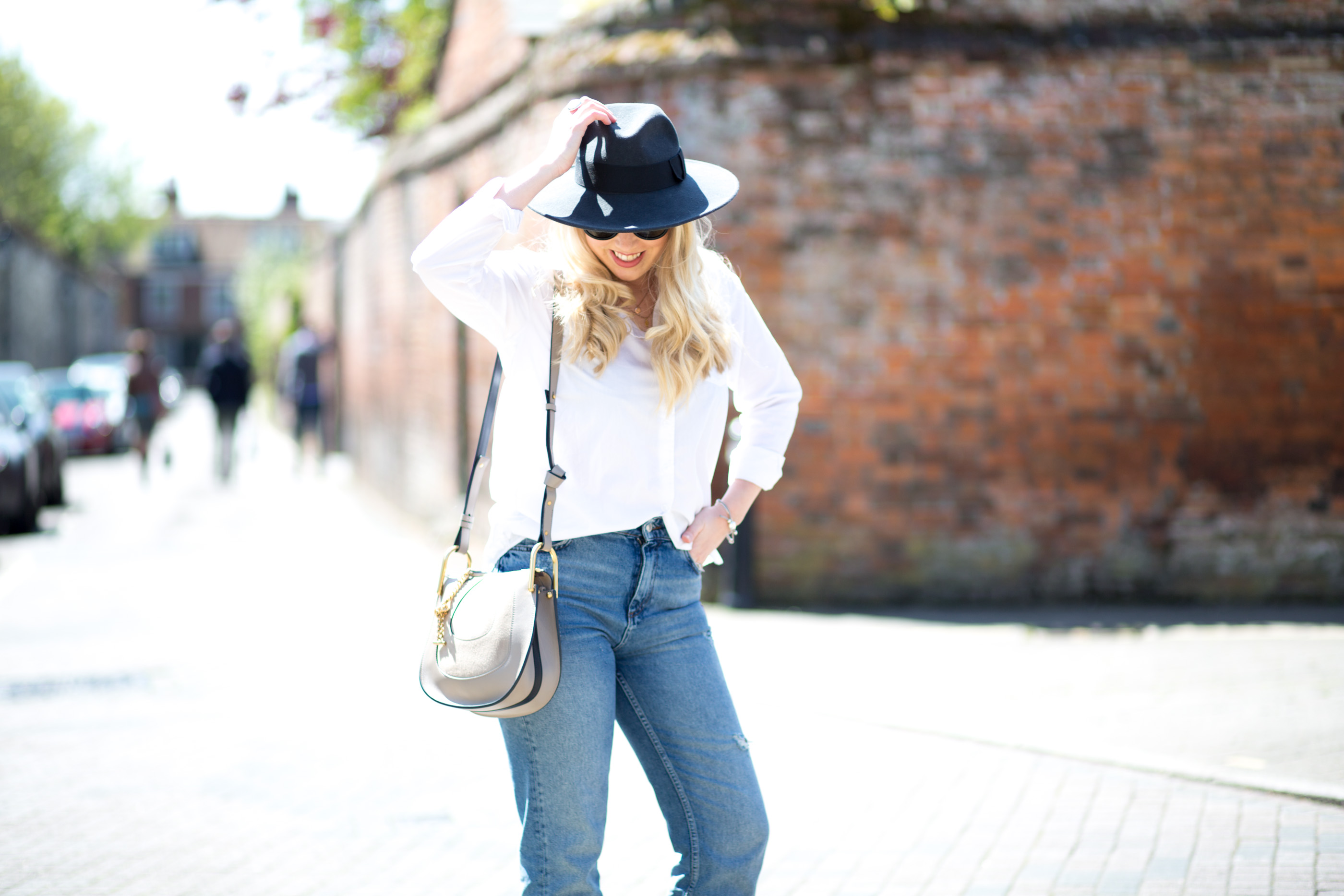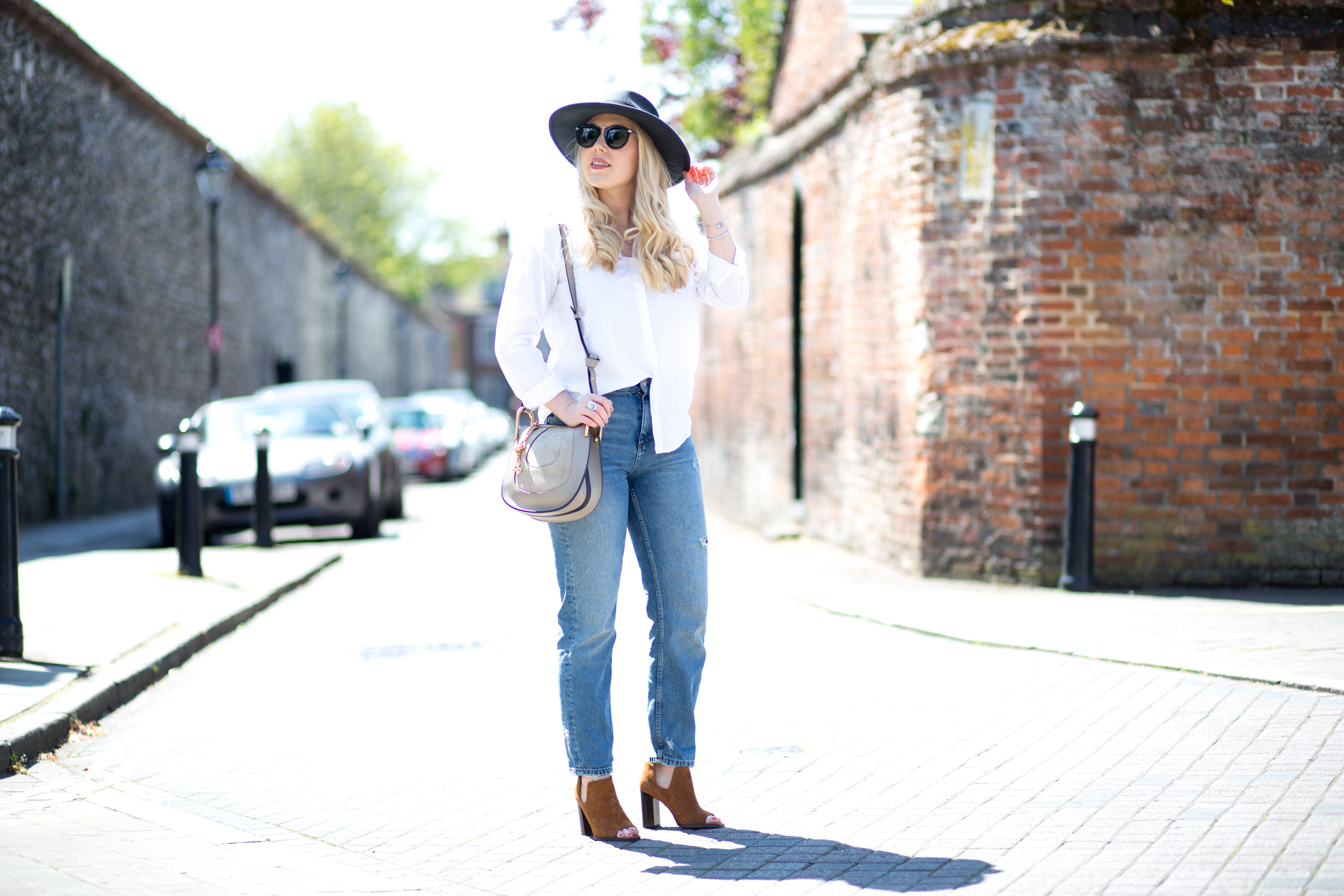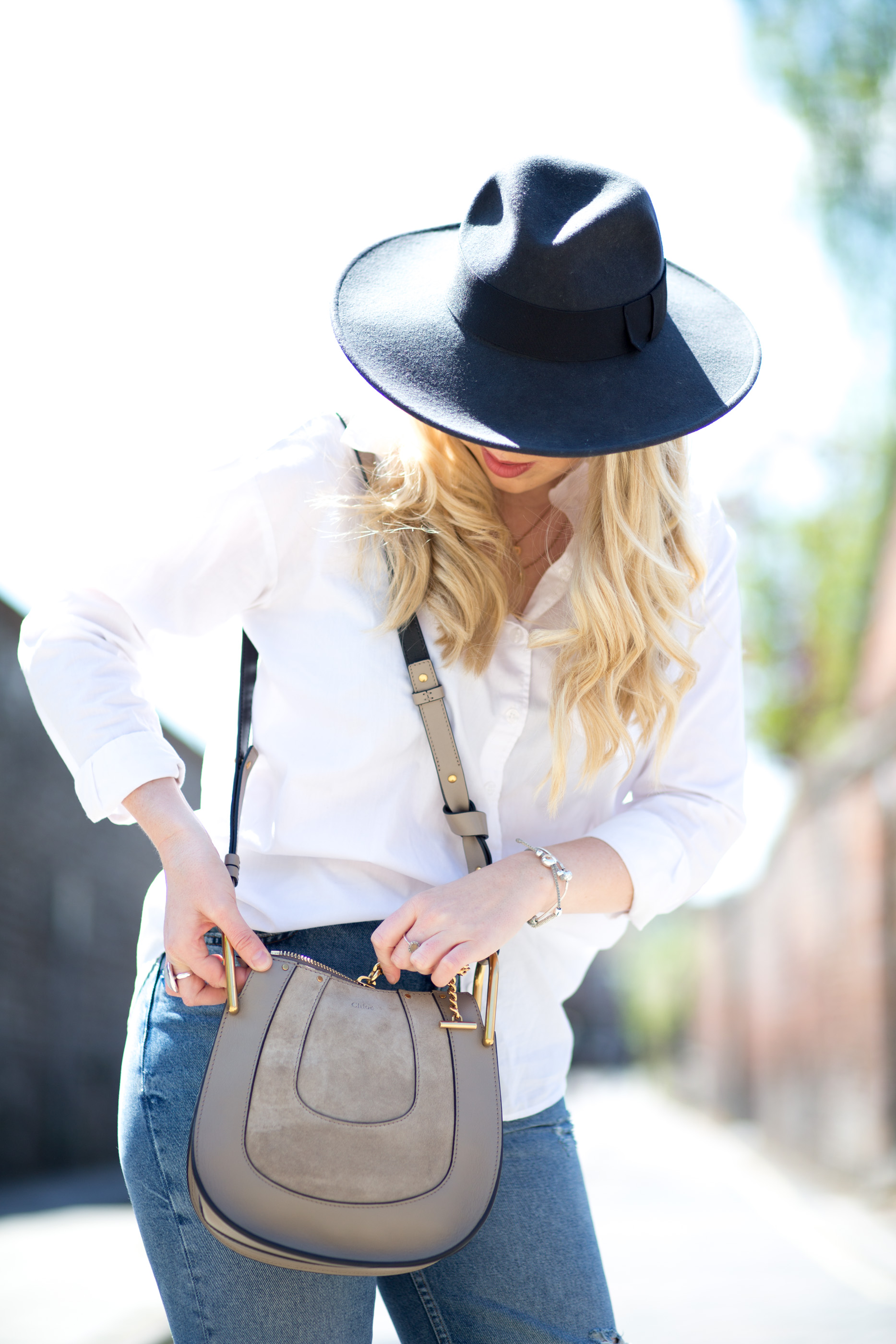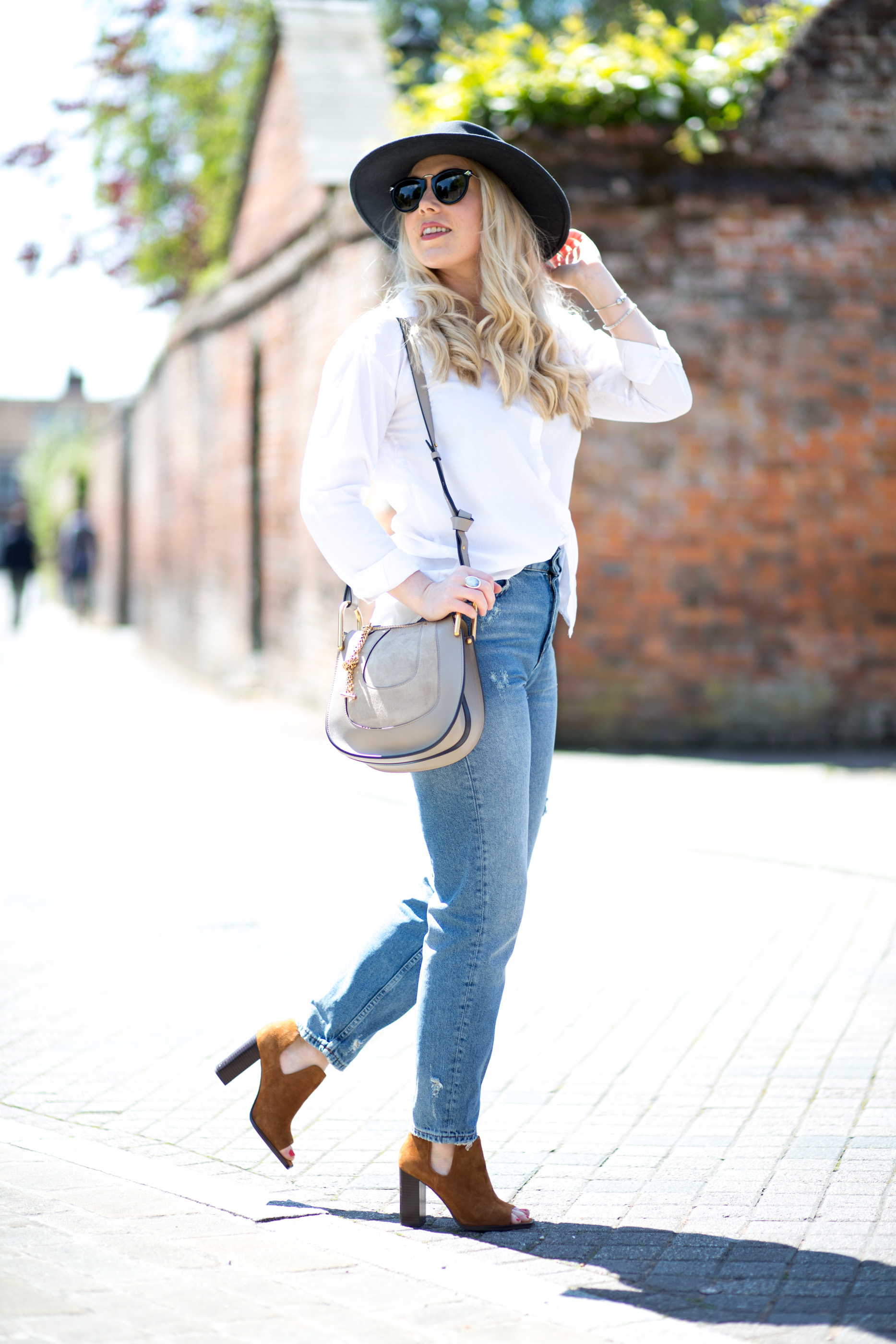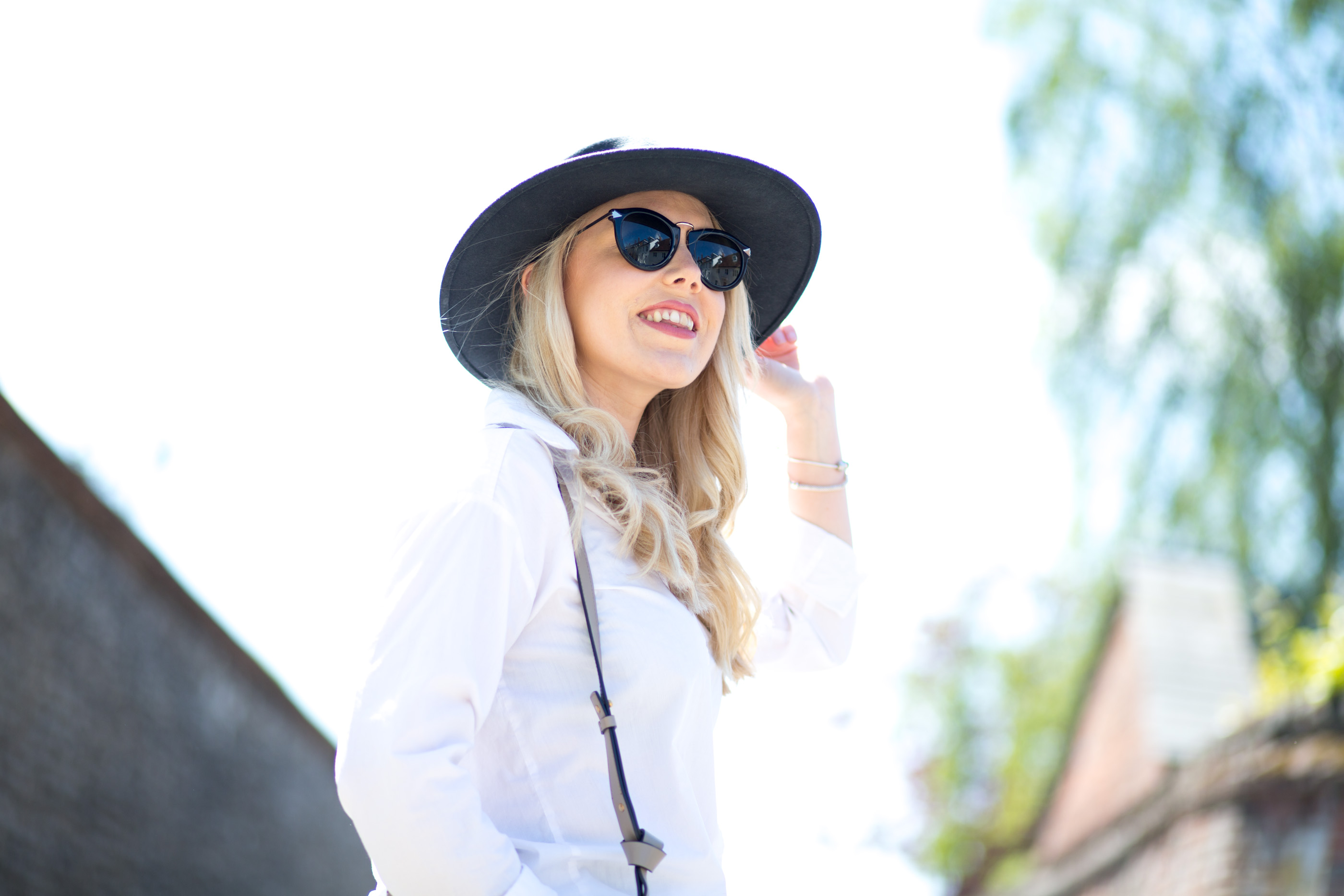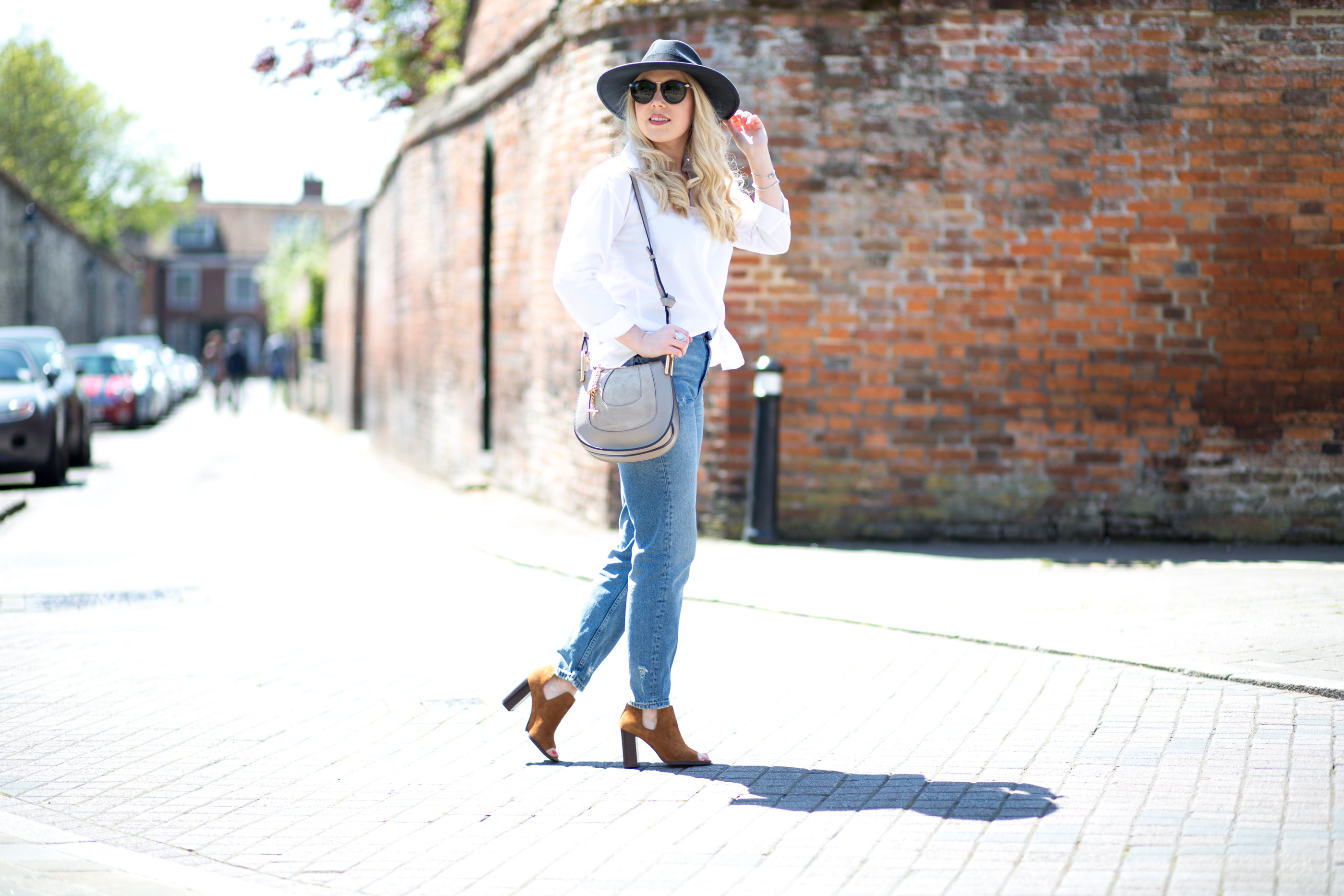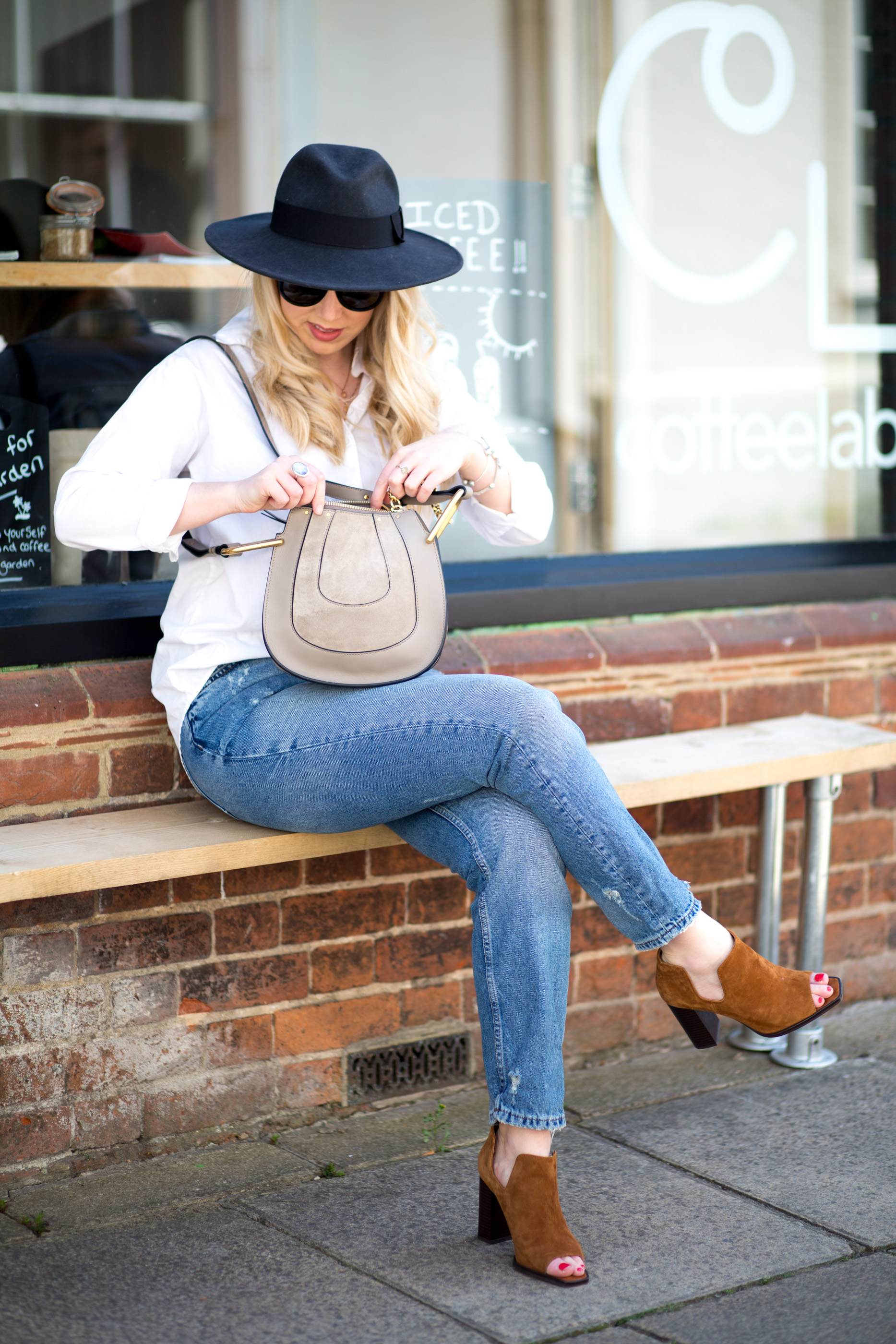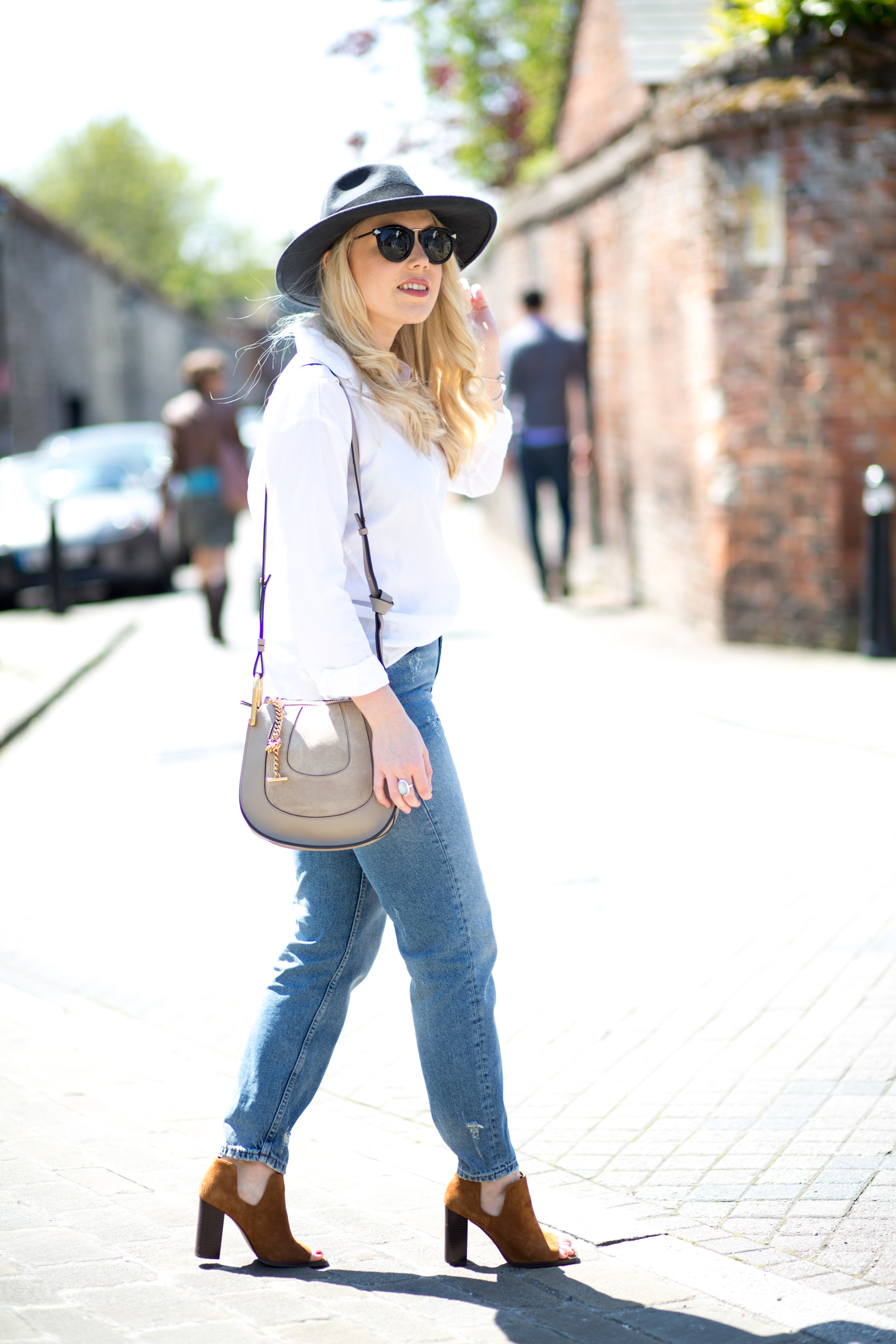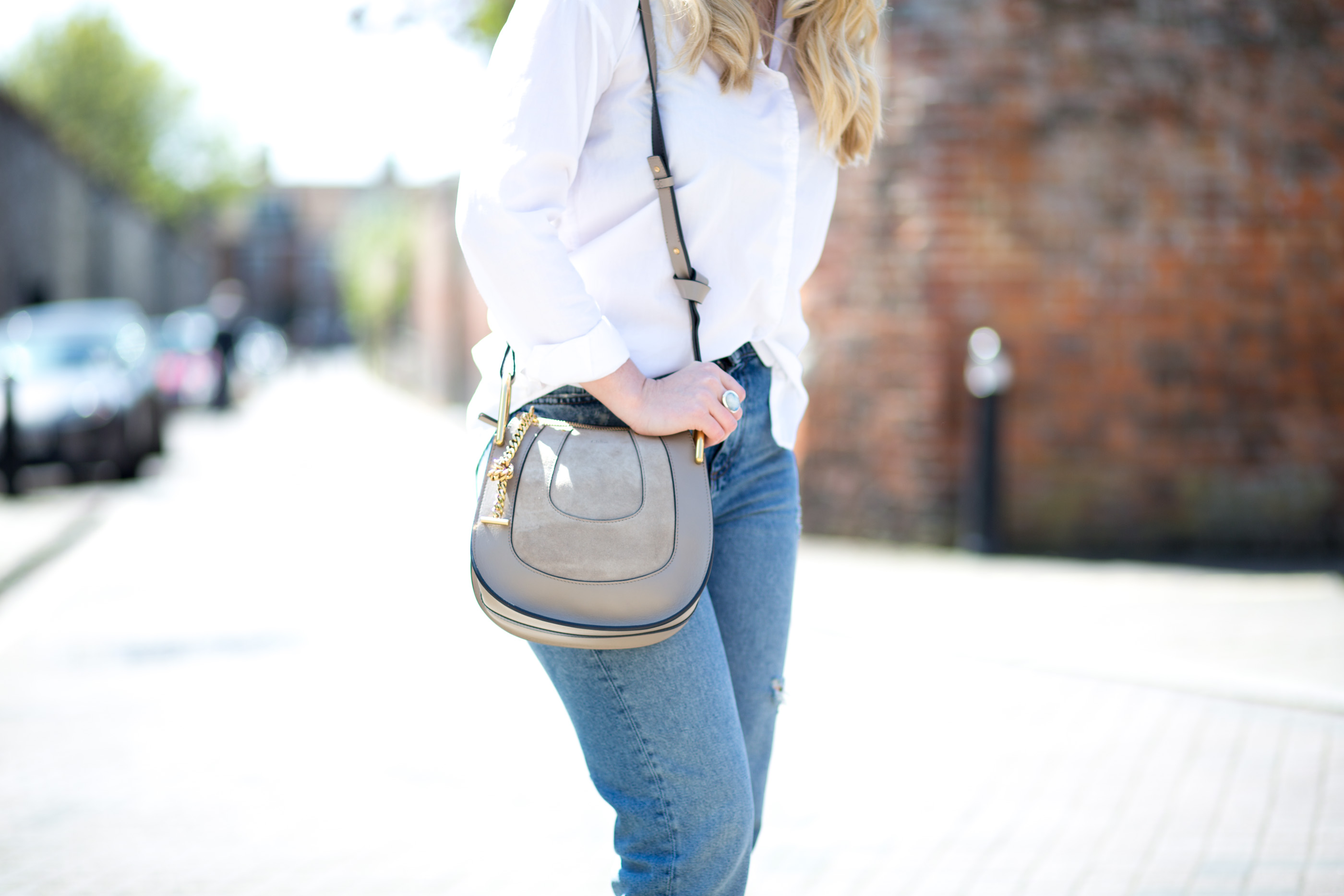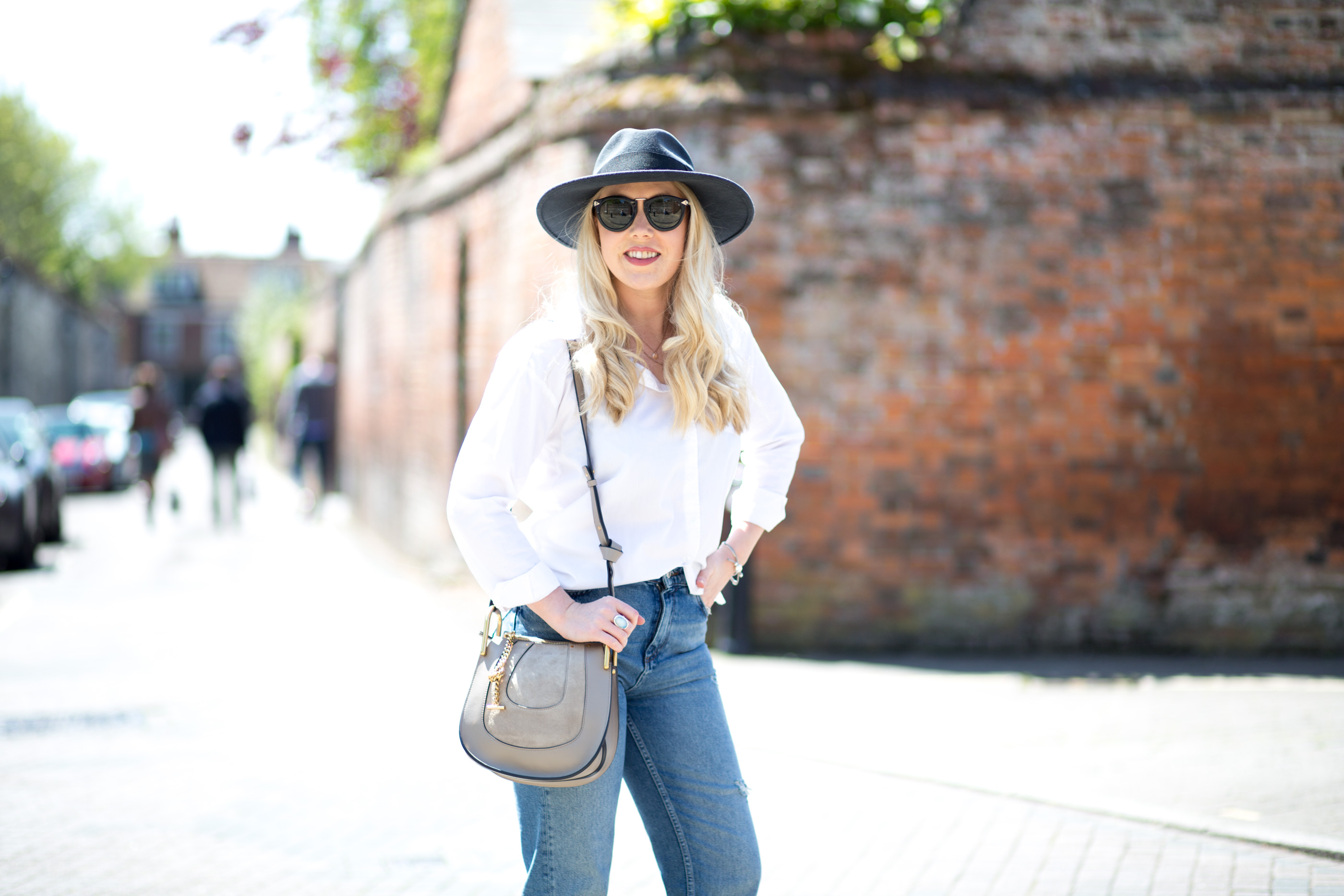 ---
SHOP MY LOOK & THE BEST STYLE BASICS
. ZARA MOM JEANS (ALTERNATIVE) . ASOS SHIRT  (SIMILAR) . CHLOE HAYLEY . ZARA SUEDE HEELS (ALTERNATIVE) .

---
Whilst my mind is running at 150 mph and trying to keep up with my manic schedule, my wardrobe is reduded to basics. I need outfits that require no thought, no preperation and absolutely no effort. And no matter how worn or basic they may feel, that go to look that always delivers is of course a classic jean and boyfirned shirt. Whether its a worn wash & a crisp white shirt, or a classic black skinny & a silk blouse, the timelessness and reliability of a denim jean & a boyfriend shirt is undeniable.
This weekend as I recover from my crazy week and try and pick myself back up, my style is back to basic, my agenda is non existent and my pace of life is sloth like. It's exactly what I need. And best of all it frees up time to see my family and catch up on blogging. So much so that i actually pulled together a bonus newsletter today for all you subscribers, not only an update on whats going on here, but also sharing some of my favourite content this last few weeks & a little inspiration for you all too. If you've not yet subscribed, make sure you do so here.
---
How's your weekend panning out? Are you taking a chilled one like me?