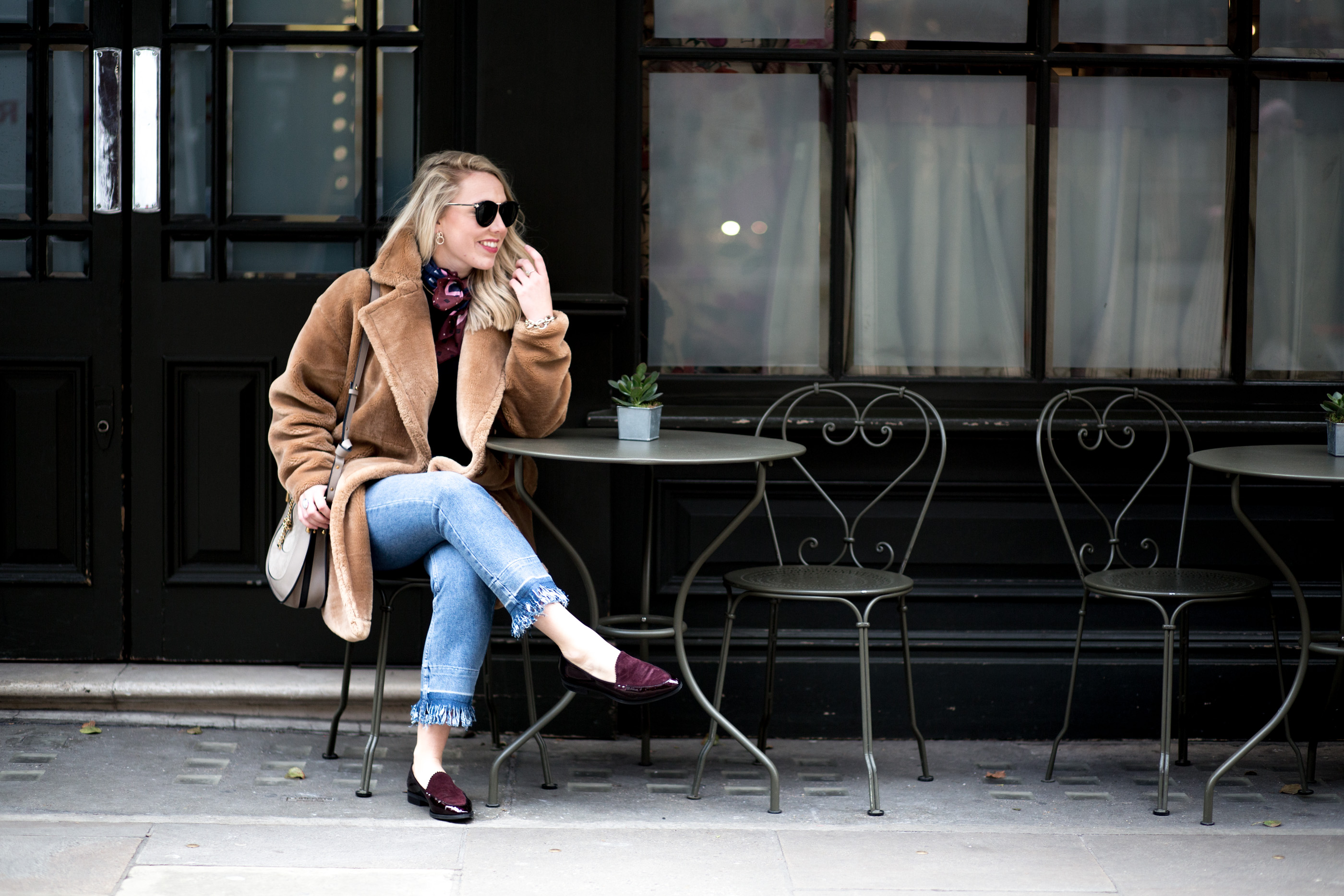 ---
My Personal Style & The Boho Trends Everyone Should Embrace This Winter
---
Whilst my style is relatively fluid and i'm constantly looking to try out new looks & embrace the trends I love (AND as much as I'd love to be a real scandi, le sigh) it's fair to say that my innate personal style is definitely more on the preppy and boho spectrum. Minimalist dressing is something I adore and admire, but truth be told it's that preppy vibe which is far more true to me.
That classic 'rah' look (preppy with a boho touch I like to think) is something I've always been 'known' for, a style I feel entirely comfortable in & the style I find myself going back to again and again no matter how old I get.
For me, this 'preppy come boho' style falls into two staple looks (if you browse my archive pages you'll see these staples time and time again). A line skirts teamed with oversized knitwear, a classic leather ankle boot & a boyfriend cut maxi coat. Or a classic straight leg jean (or trouser), understated sweater (or tee) & a quality loafer (one day I will own the ultimate loafer, the Gucci Pump), finished off with some form of shearling outerwear (teddy coats preferable). And as i'm sure you'll know by now, a little designer accessory is always my finishing touch (and more often than not a fedora too). Today's look falls into the latter of my two style staples, and includes a few of my most favoured trends and boho staples which I believe anyone can subtly add to their winter wardrobe to give it a little edge.
---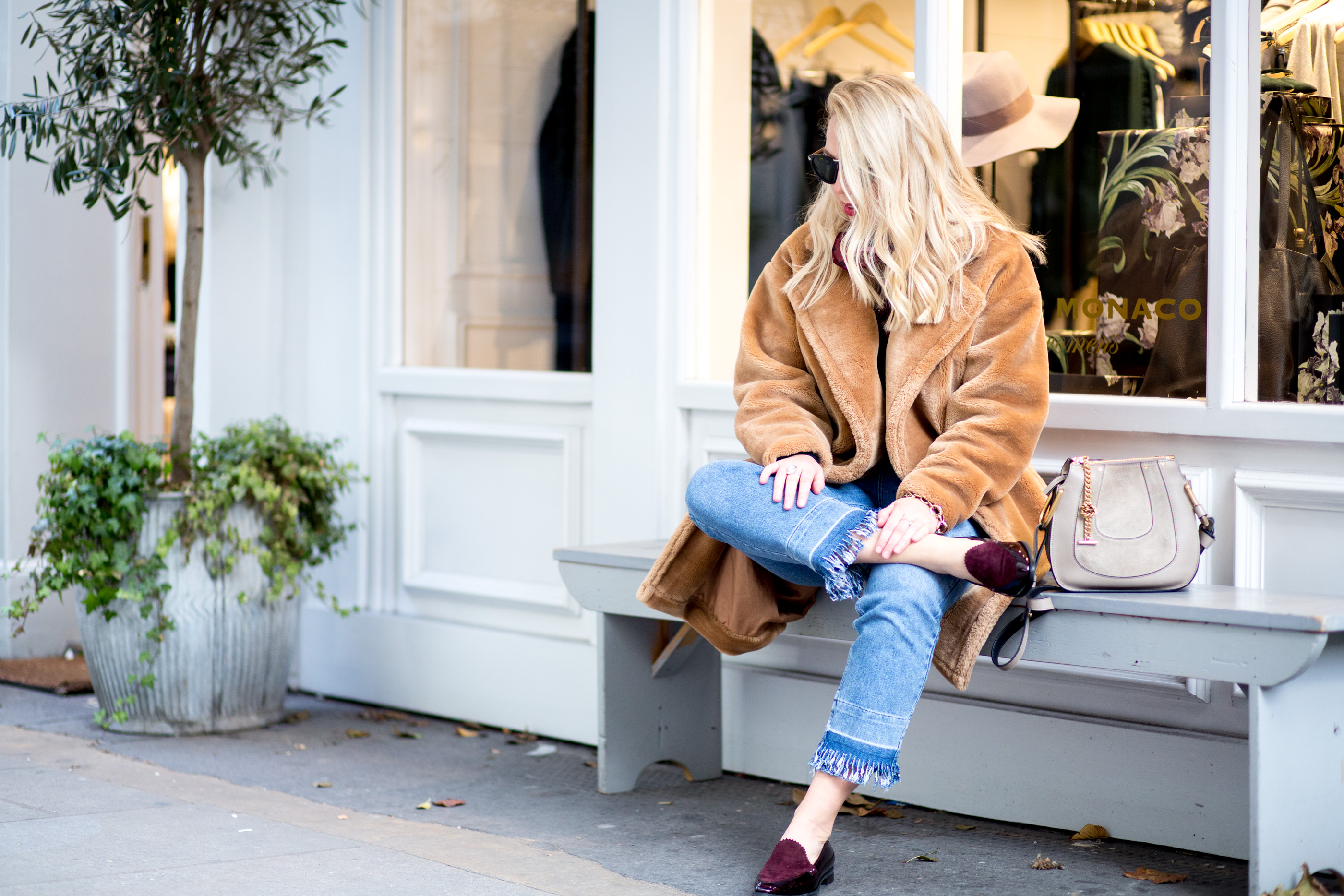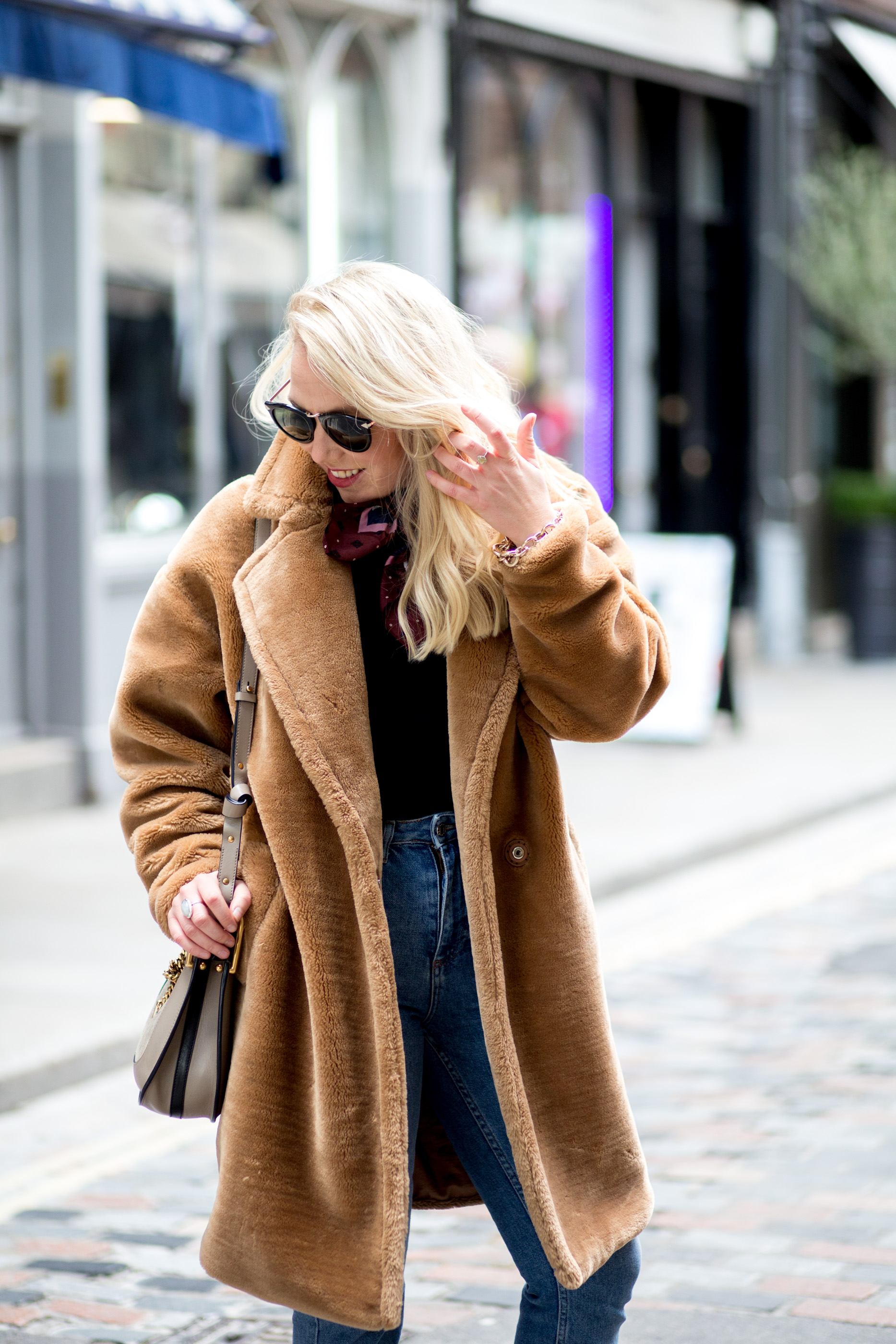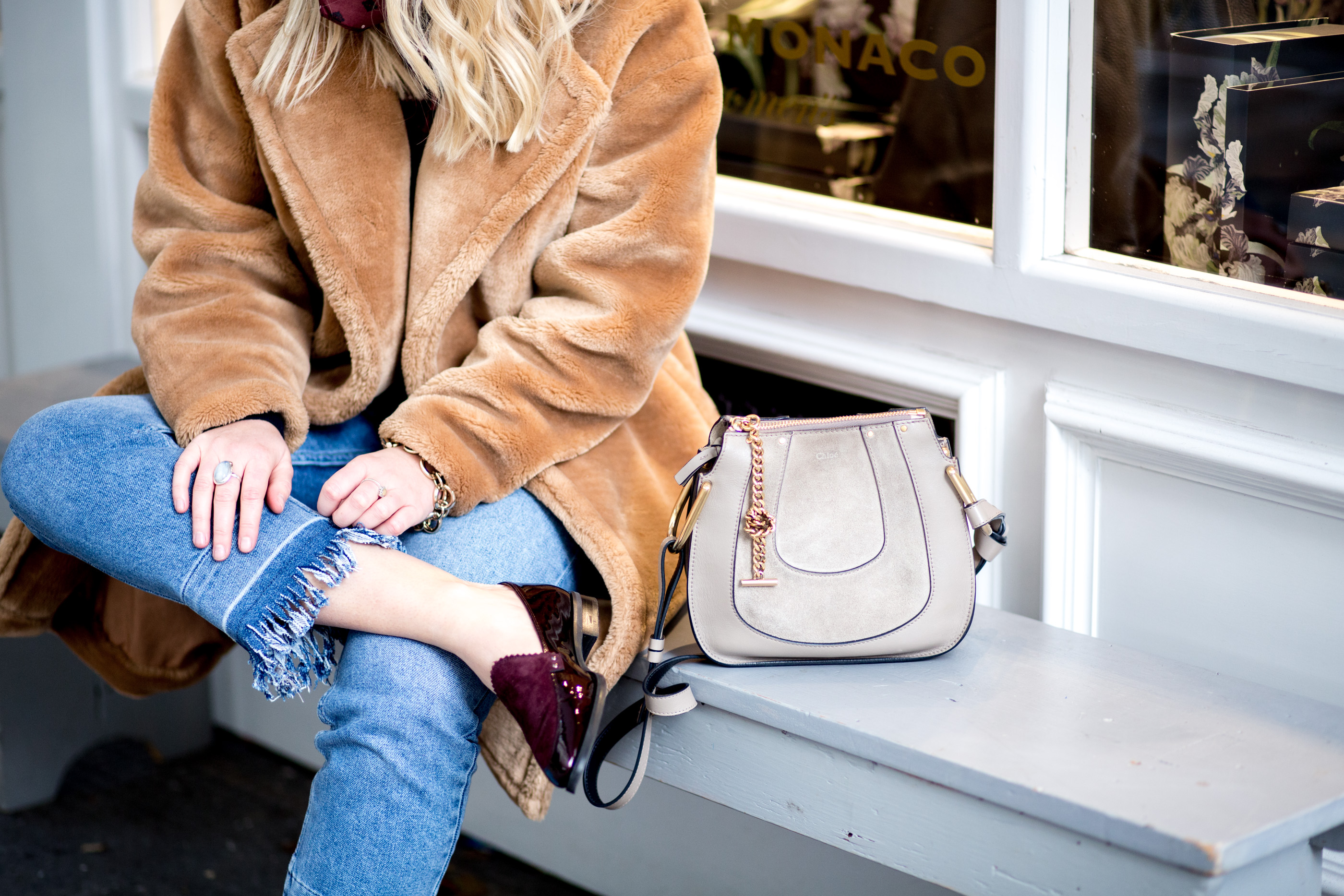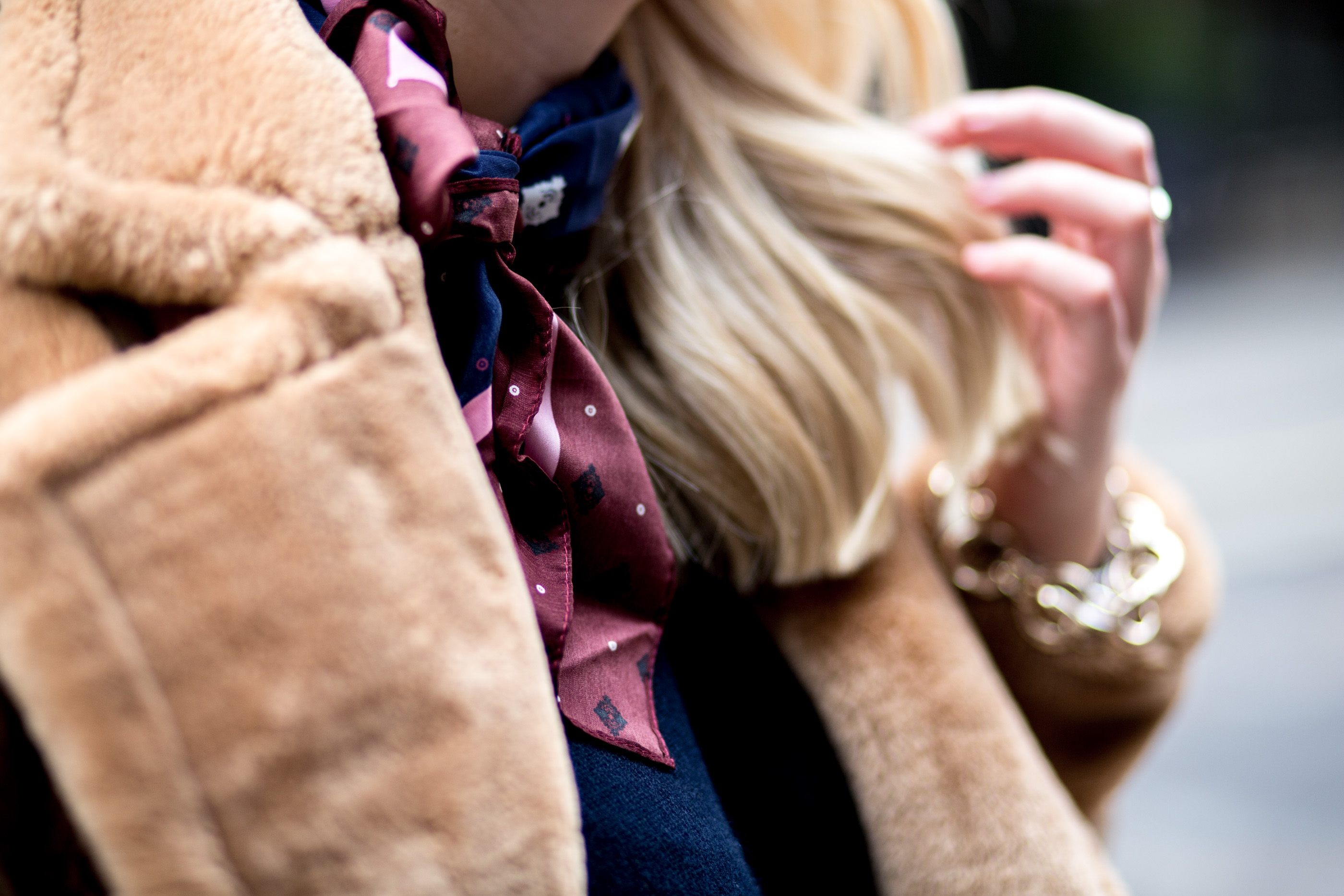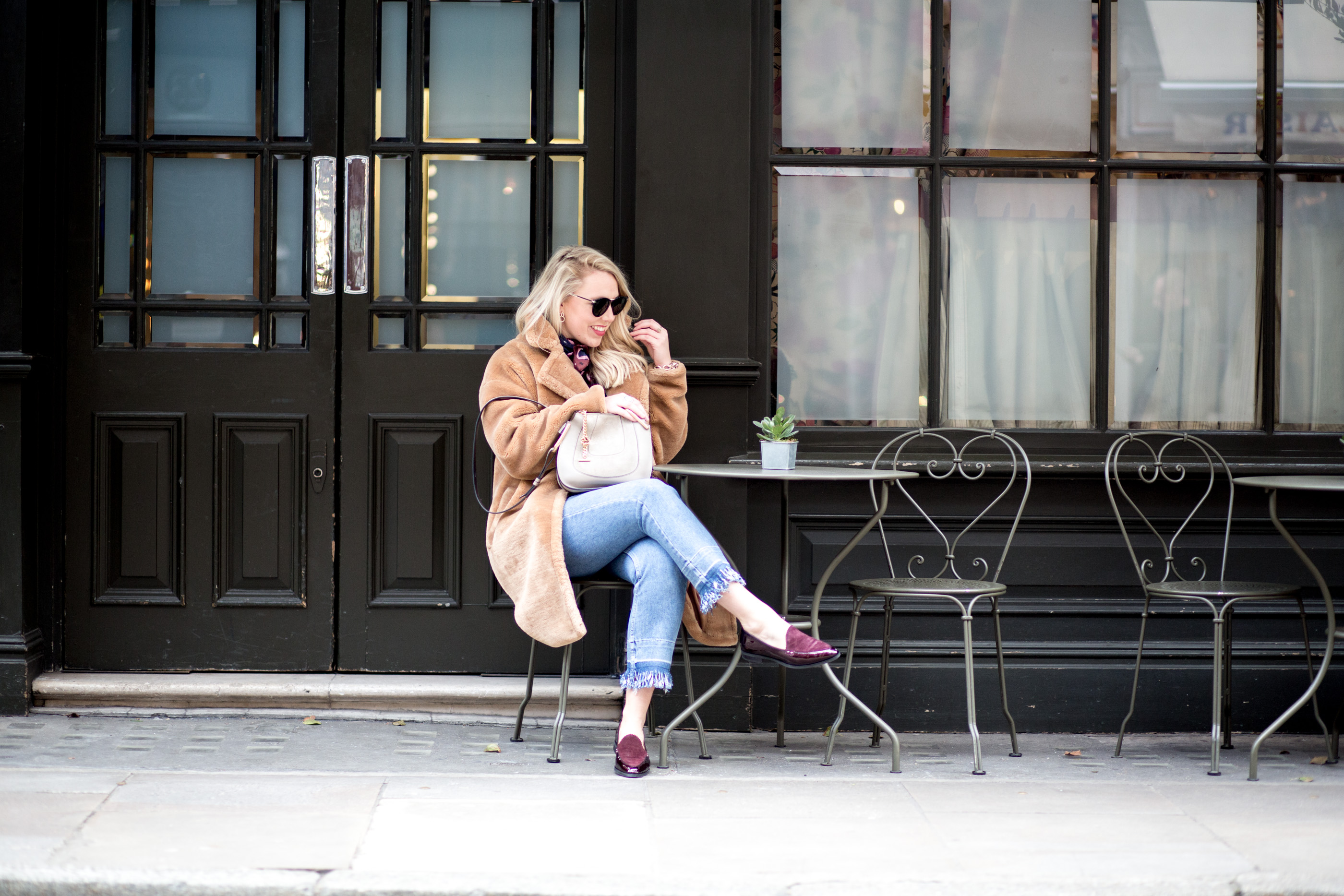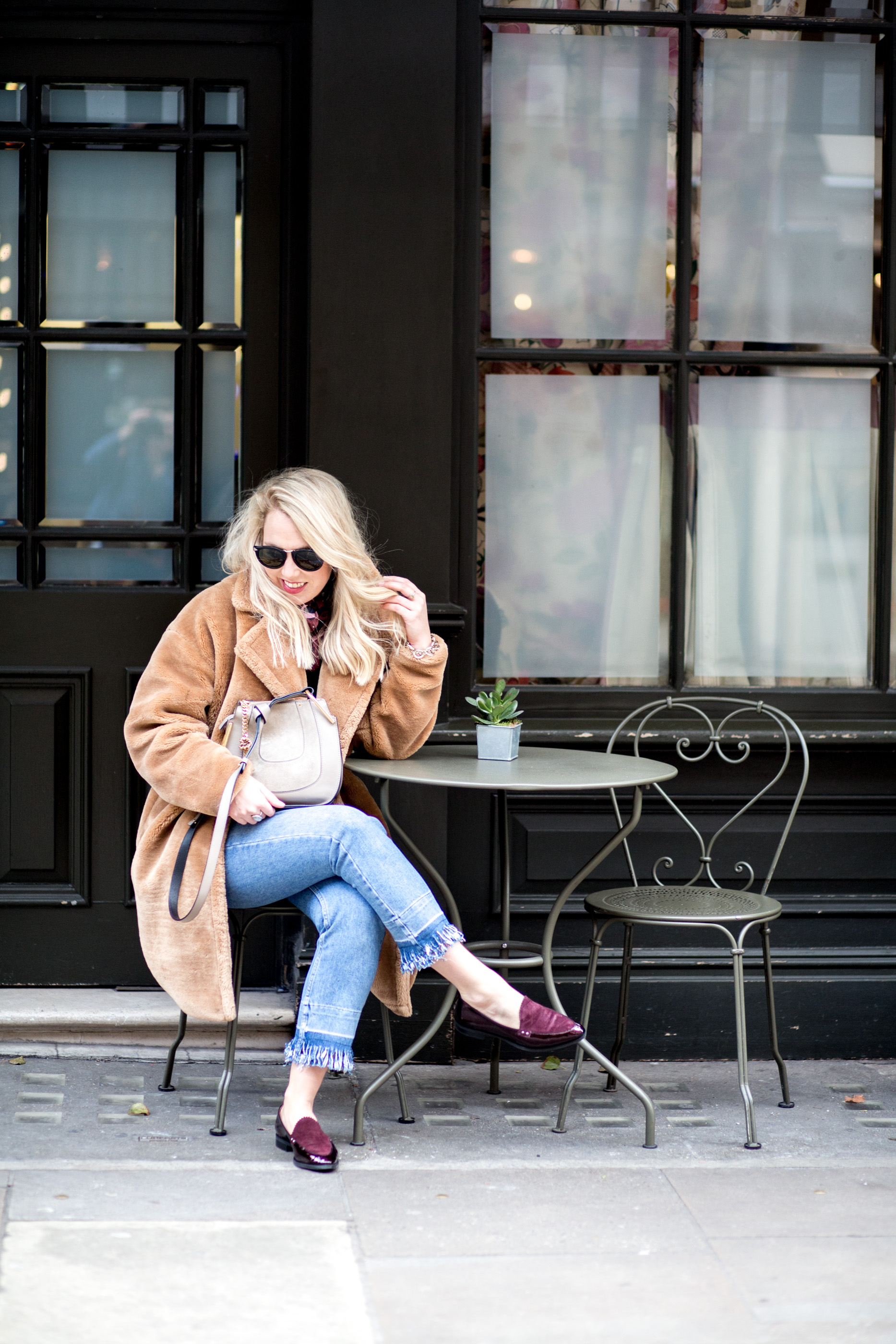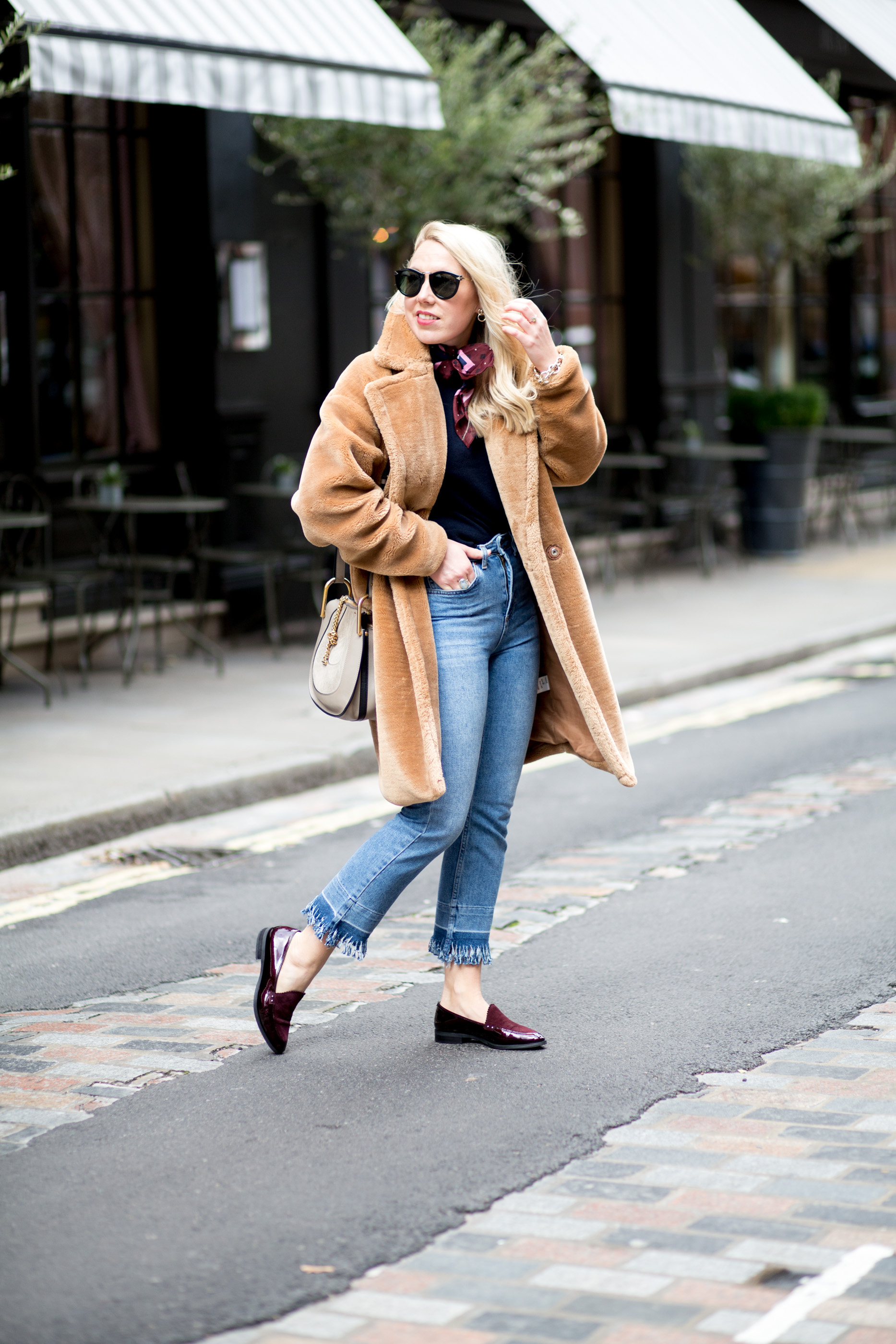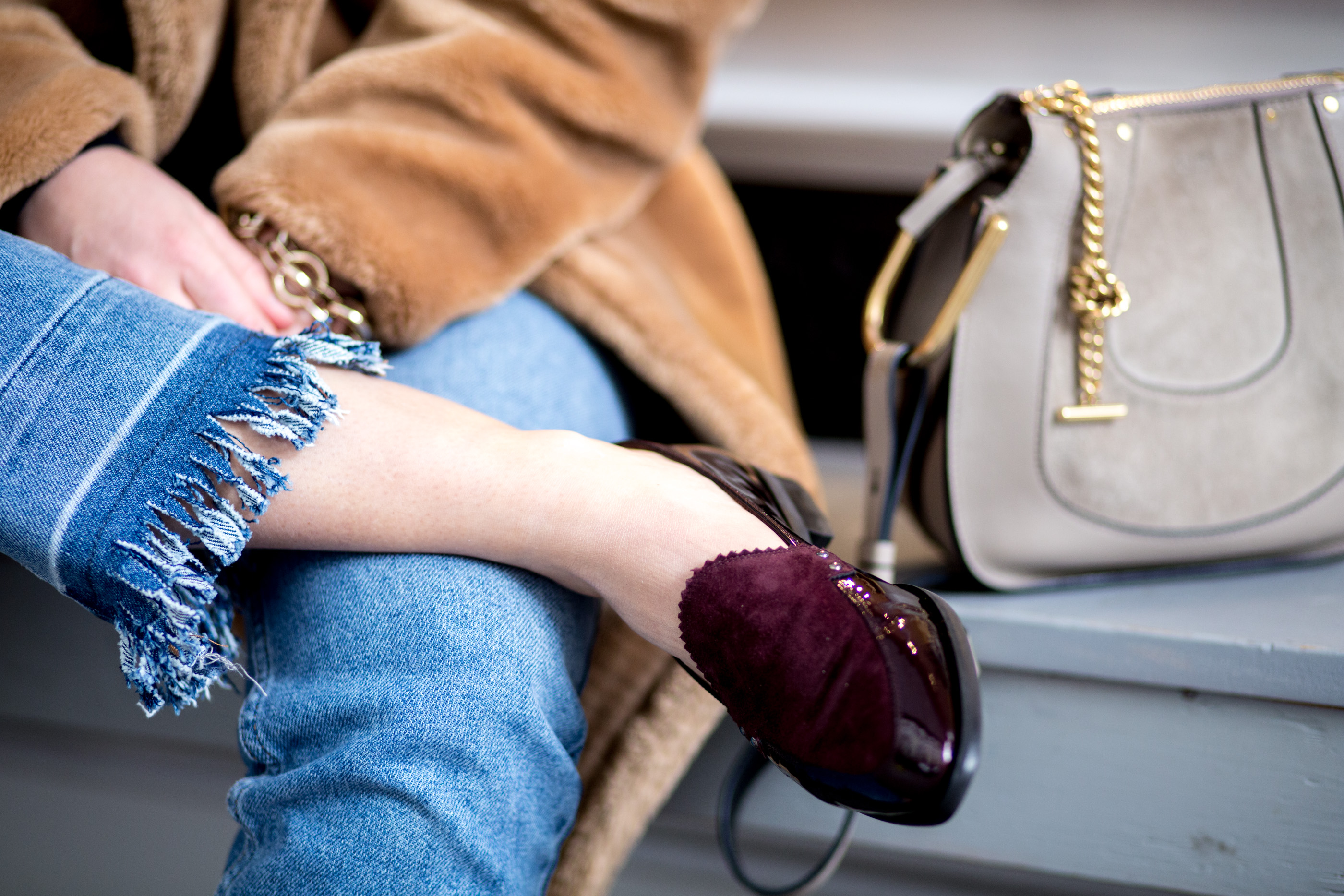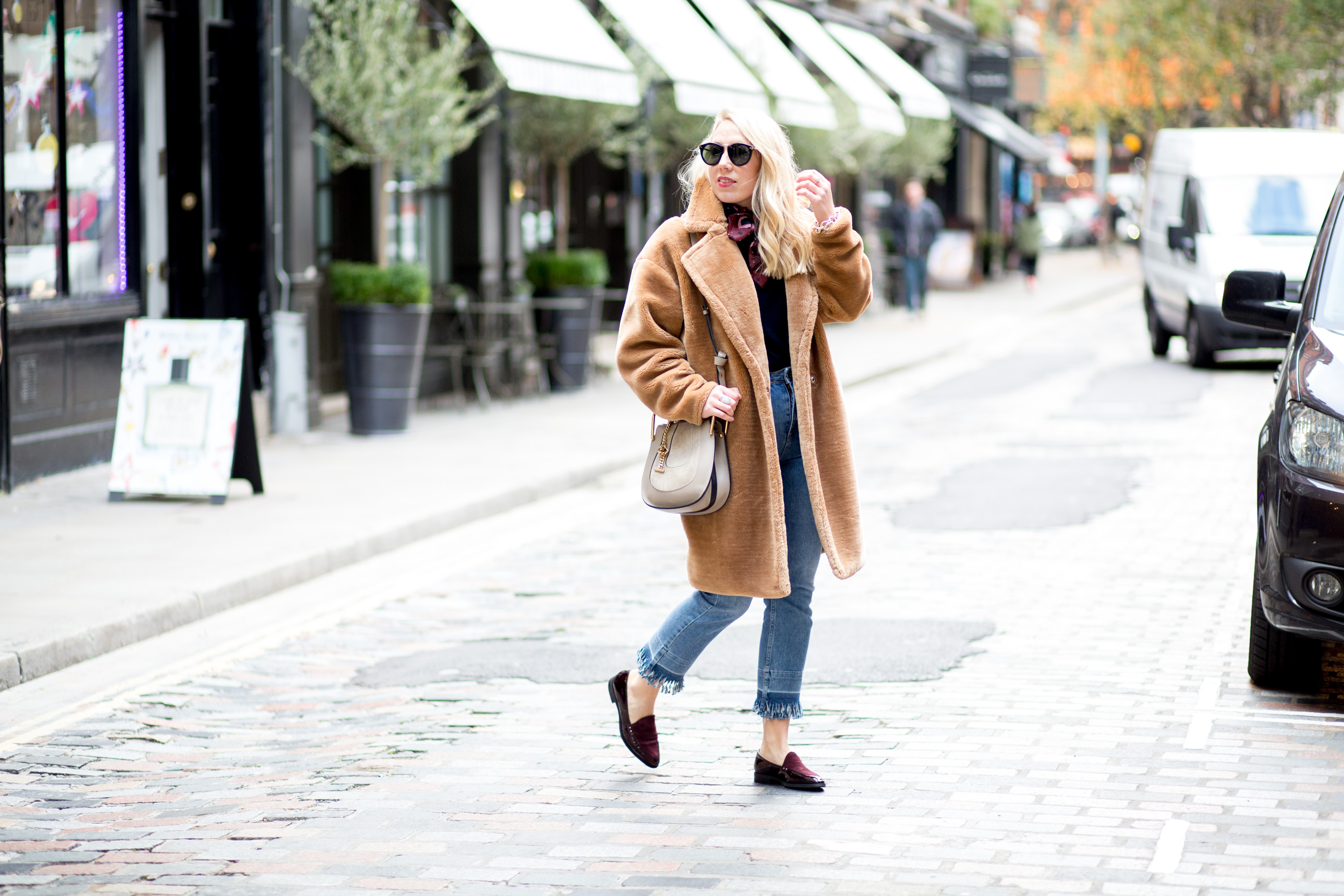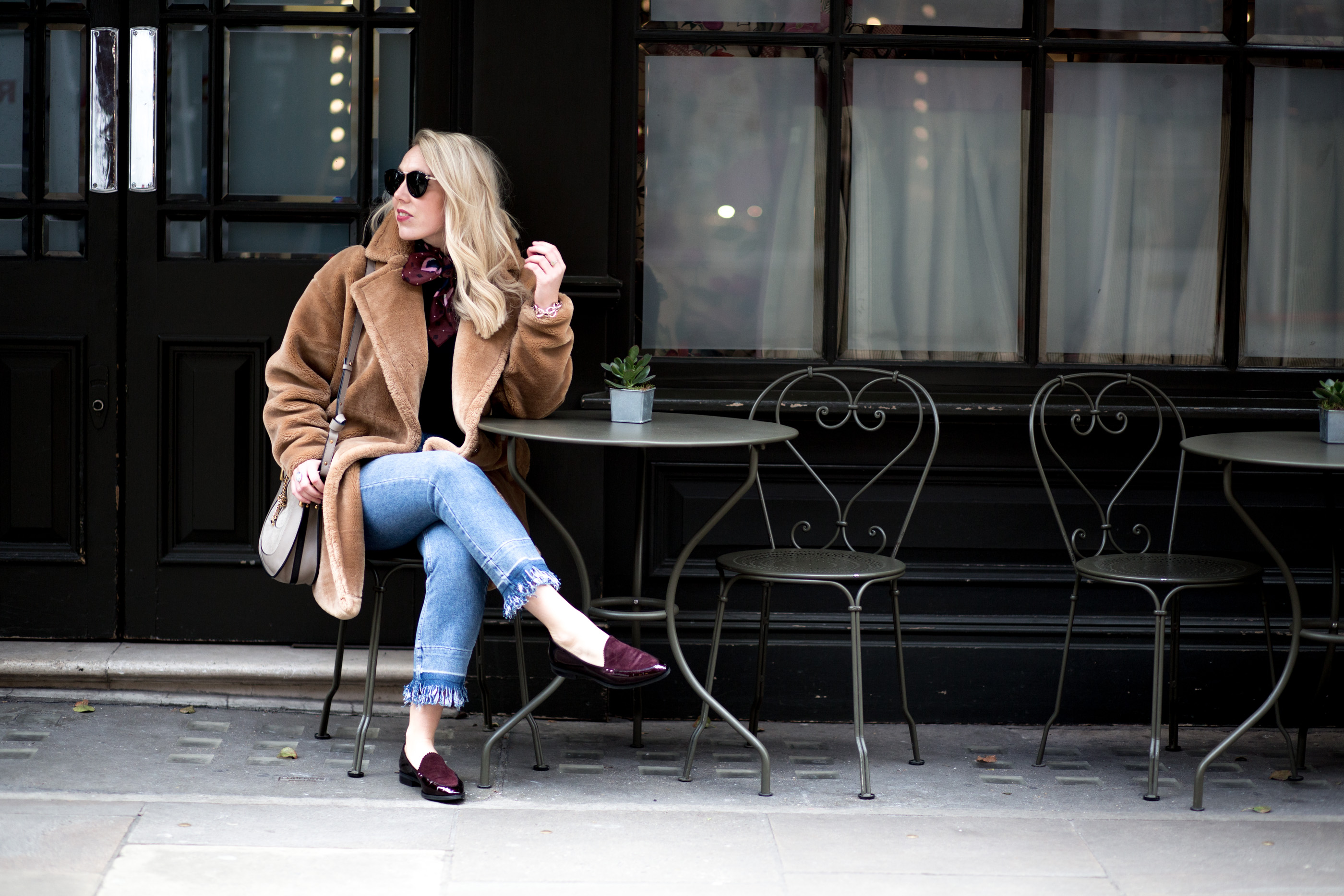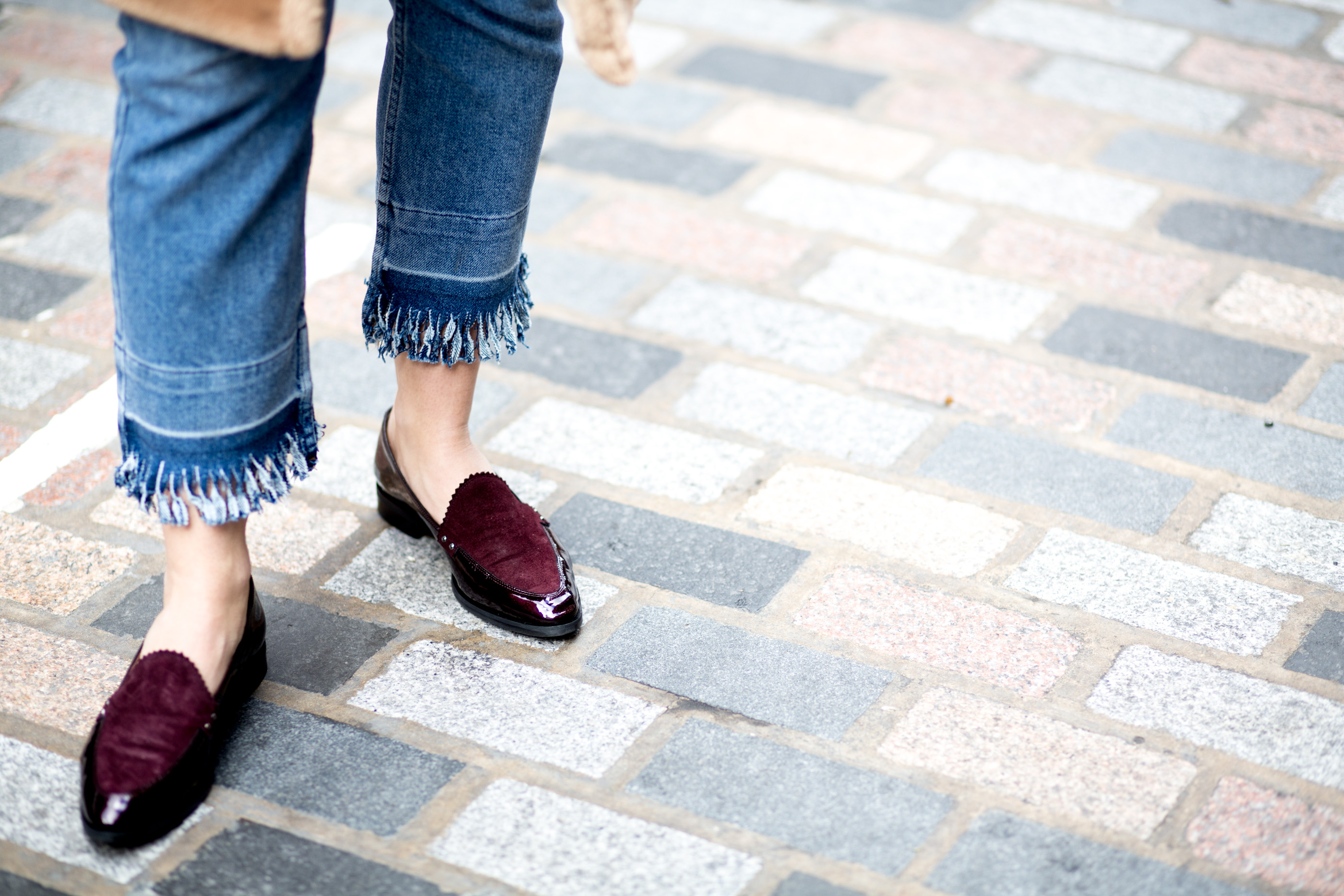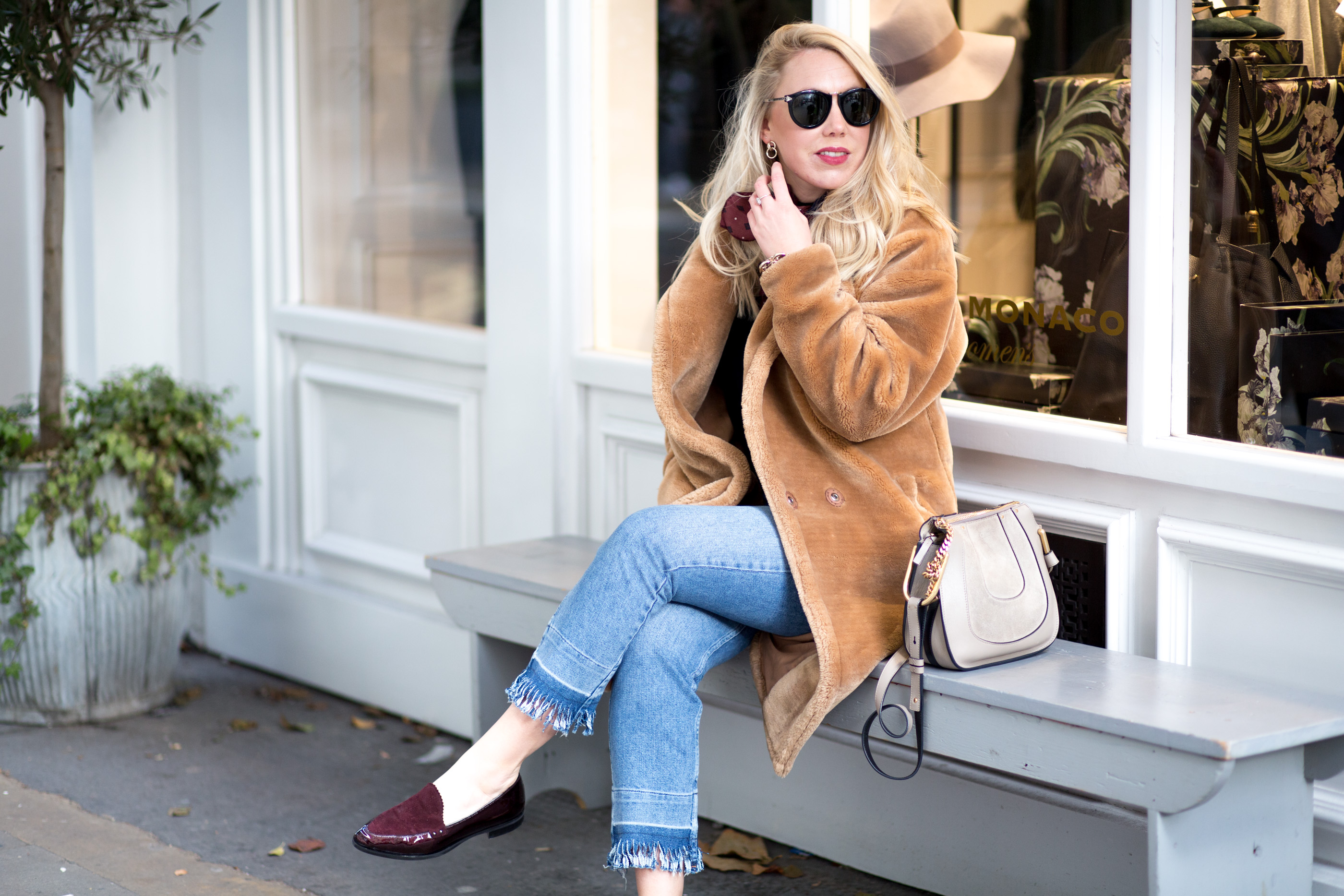 ---
 SHOP THIS LOOK
. TOPSHOP FRAYED HEM JEANS . ASOS CASHMERE JUMPER . TOPSHOP NECKERCHIEF . PAISIE TEDDY COAT . CHLOE HAYLEY .

---
So if you fancy embracing a little boho in your winter wardrobe, here are the three killer pieces to help you ace it.
Number 1; A neckerchief. My inner indie girl is celebrating the neckerchief revival, what was once reserved for indie cool kids and indie rock brands has finally made its mark in the fashion world too. This season adding a chic neckerchief to your oversized white shirt or cashmere knit is a must. A subtle way to give any look a little more va va voom and actually a great resolve for that 'too much neck & chest' issue, I love this one from Topshop.
Number 2: Shearling. If you've read my blog for a while then you'll know full well how much of a shearling obsessive I am. never could a girl have too much shearling in her house. From winter coats, to shearling lined jackets, to arm chair throws and lined slippers. I bloody love shearling and for me it's the ultimate in 'boho' perfection. Now if you fancy embracing shearling you can go one of two ways; subtle shearling lined outerwear. Or, full blown teddy coat (this one is seriously awesome). Naturally I go for the latter and I urge you to as well.
Number 3: Fringing. Fringing is one such sartorial queue that oozes versatility. From fringed leather jackets to fringed bags & boots, to fringed hems on your favourite jeans. You can add a little fringing to pretty much most things in your wardrobe, the key is to make it as rough & ready as possible. This season I'm really loving fringed hems on straight leg jeans. Utterly cool & a very boho way to embrace a little fringing. But if that feels a little too extreme, invest in a suede bag with a fringe finish. Subtle but effective.
---
How do you feel about these boho trends, would you be tempted to try any of them out within your personal style?